10 Must-Have Wedding Gifts for a Couple Already Living Together
Here are some of the must-have wedding gifts for a couple already living together that top all of our lists.
We have included third party products to help you navigate and enjoy life's biggest moments. Purchases made through links on this page may earn us a commission.
A wedding registry nowadays looks a whole lot different than one created years ago. According to the WeddingWire Global Wedding Report, 78 percent of couples live together before marriage, meaning they've probably already accumulated a lot of household items even before the wedding—meaning guests will need to search for wedding gift ideas for couples already living together. Fortunately, with an influx of tech-savvy products and other unique registry items, there is no shortage of wedding registry ideas for couples living together.
Here are some of the must-have wedding registry items for couples already living together that top the lists of the just-married folks we talked to—and ones that are less likely to be returned for cold-hard cash.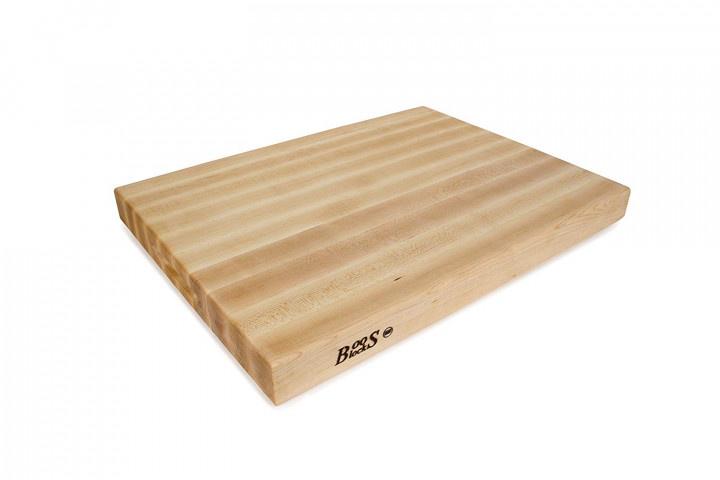 A host-worthy cutting board
One must-have wedding registry item, whether you live with your significant other or totally alone, is without a doubt a cutting board (your landlord's likely not a fan of sliced and dices on his or her kitchen counters). But most cutting boards are relatively tiny and serve the purpose of small meal preparation. For the newlyweds who may host holidays like Thanksgiving in the future, they'll need a large, thick cutting board capable of handling that giant, 15-pound turkey.
John Boos maple reversible cutting board, $136, Amazon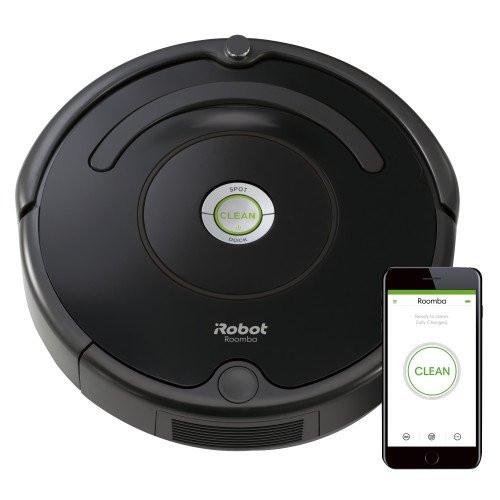 A high-tech vacuum
Cleaning supplies aren't usually first on anyone's registry list, but they sure are important. While purchasing a Roomba as a wedding gift is a bit of a splurge, it's a great gift to split with a group of friends or relatives. And your loved ones are sure to appreciate this amazing gadget, which allows you to clean practically your entire home without lifting a finger.
iRobot Roomba 675, $270, Amazon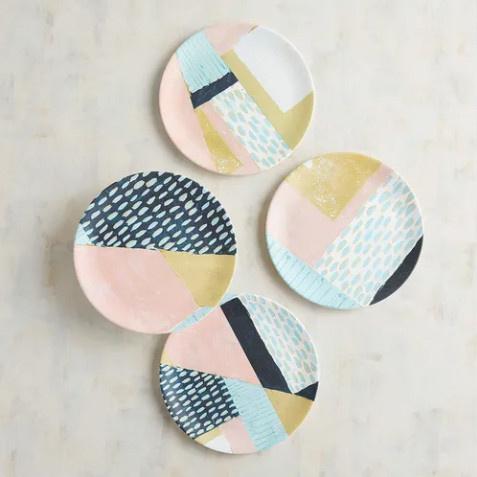 Oudoor dinnerware
When thinking about wedding gifts for a couple already living together, don't just think about items they'll need for inside their house—consider the outdoors, as well! If the couple's home has outdoor space and they enjoy entertaining, a set of outdoor dinnerware made of a durable material like melamine is a must. And fortunately, outdoor dinnerware tends to be affordable, so you can buy a whole set without blowing your budget.
Pier1 geometric modern salad plate set, $20, Pier 1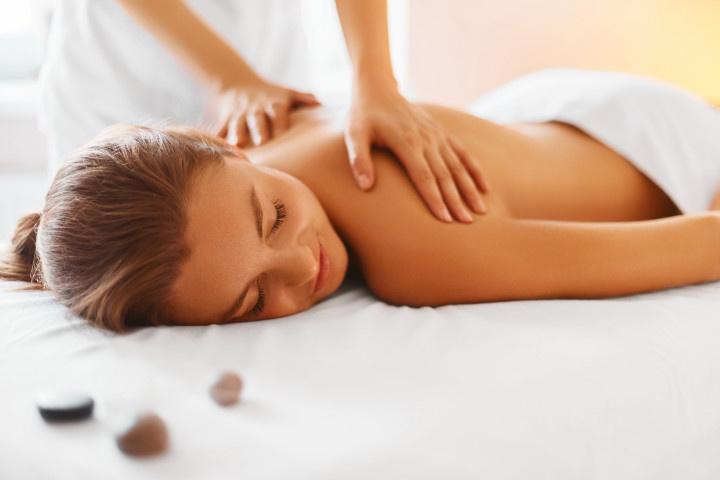 An at-home spa experience
For the couple whose whom is already filled-to-the-brim with all sorts of stuff, consider gifting them something that's not tangible, that they can enjoy together. And what's more enjoyable than a spa experience right in the comfort of your own home. Straight through the use of their app, Zeel offers at-home (or office, or workplace or wherever!) massages 7 days a week, 365 days a year, from 8AM-10:30PM. Vetted, licensed and verified therapists show up right to the client's door fully equipped with the massage table, lotions and relaxing music to transform a newlywed's (or anyone's) home into a relaxing spa experience.
Zeel massage on demand, pricing varies, Zeel

Bar accessories
Sure, a couple who lives together probably has or registered for wine glasses, but they probably haven't thought of vessels for specialty cocktails or other bar accessories. These copper Moscow mule mugs are a home-bar must these days, both functional and stylish.
Anthropologie Moscow Mule mug, $22, Nordstrom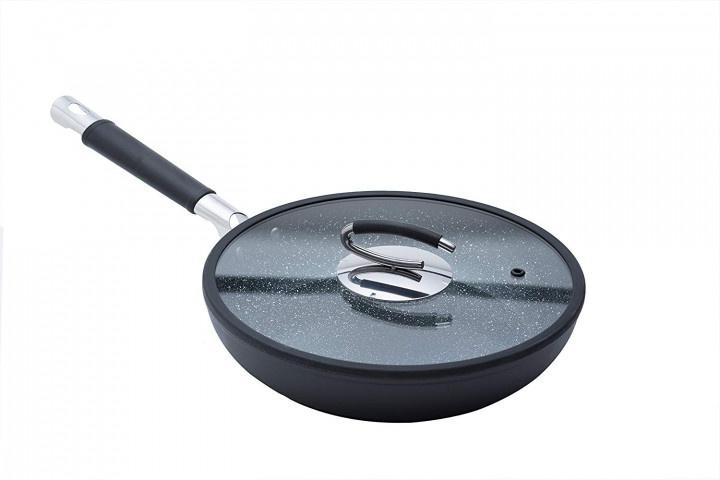 Upgraded cookware
One thing the newlyweds might set out to do more of now that they're donning each other's rings is cook more. It's one of the easiest date night routines because it's fun, cheaper than going out, plus you get to stay put in the comfort of your own home. For the food-loving and chef-inspired just-married couple, upgrade their cookware to ceramic, which has been shown to be better for you and is also more environmentally friendly than other options out there, like teflon.
Vesuvio ceramic-coated nonstick frying pan, $89, Amazon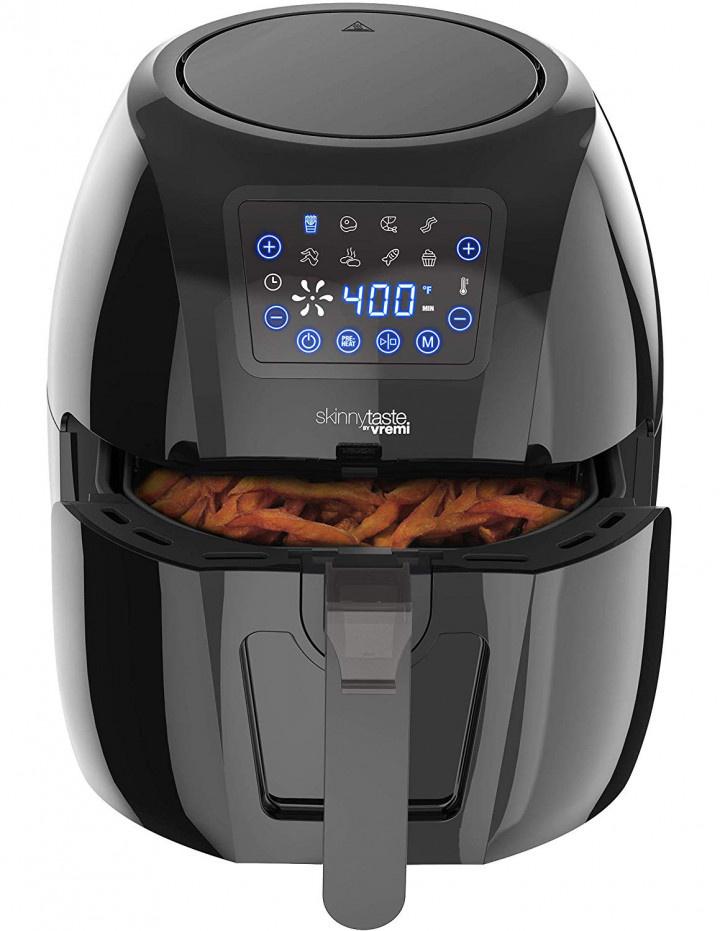 A trending kitchen gadget
One of our favorite wedding gifts for a couple already living together is a trendy kitchen gadget that they might not be able to splurge on. The air fryer is a popular one nowadays, creating crispy and crunchy foods with minimal oil or fat. The soon-to-be-married couple will love experimenting with new recipes and techniques, making cooking together even more fun.
Skinnytaste by Vremi air fryer, $99, Amazon

A subscription box
In 2018, there are subscription boxes for just about every style, habit, personality, you name it. One way to really impress the soon-to-be married couple is to wow them with a subscription box curated for them that gets delivered to their doorstep once a month. For example, if you know a couple who can't get enough spice, subscribe them to Fuego Box, a monthly hot sauce subscription that contains curated small batch hot sauces, spices and infused honey. Perfect for spicing things up in the kitchen and giving the newlyweds a chance to get cooking together!
Fuego Box monthly subscription, from $30, Fuego Box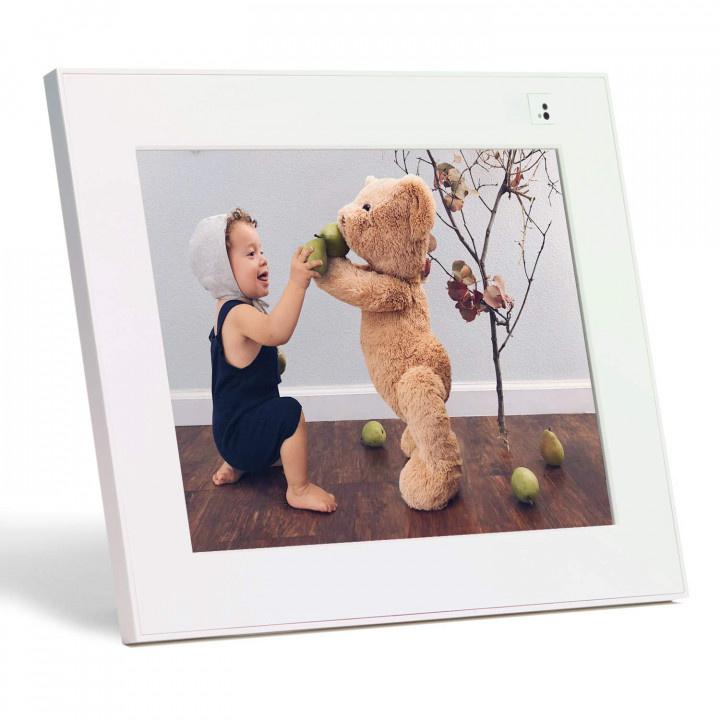 A digital photo frame
Once the wedding weekend has come and gone, all couples and their guests are left with to cherish the memories of the best day of their life is photos and a video documenting the experience. While they'll most likely add a physical photo album to their coffee table for guests to flip through, it's nice to add another continuous touch to their decor that showcases the incredibly moments captured that night. That's why a digital frame like AURA is a must-have wedding registry item. You upload your favorite photos and they instantly appear on the digital frame. The coolest part? All of your friends and loved ones that add their own photos from anywhere and it will appear on your frame!
Aura digital photo frame, $250, Amazon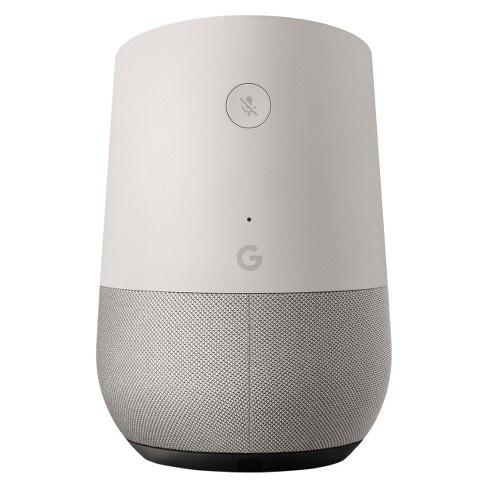 A virtual personal assistant
These voice-activated, speaker-powered assistants are the latest and greatest tech craze for good reason. They make your life way easier! They keep track of your calendar and everyday tasks, play music at the drop of a request, give you updates on the weather, traffic, finance, sports and everything in between, hold all your favorite recipes and deliver the instructions to you step-by-step and more. This is a great wedding gift idea for a couple already living together—they're sure to be psyched to receive such a life-changing item!
Google Home, $99, Google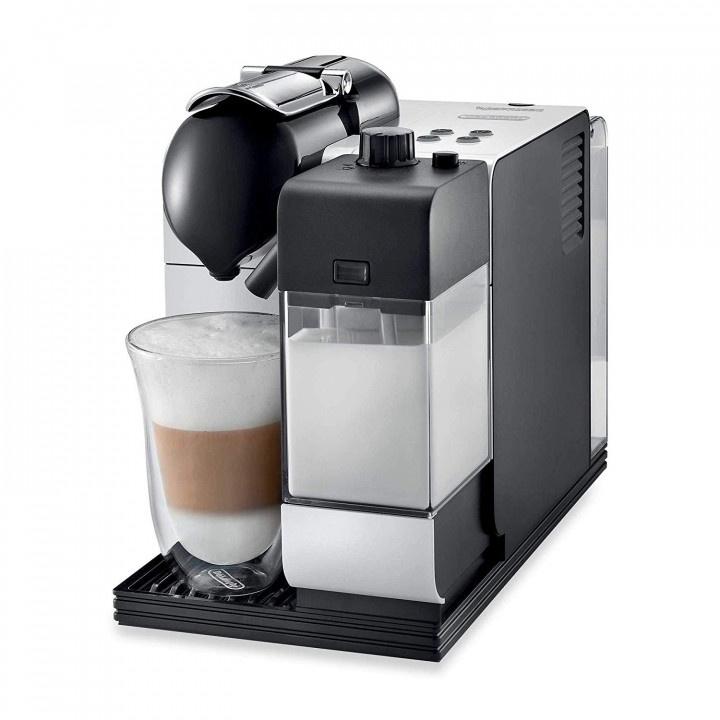 An espresso maker
Chances are, the couple about to enter matrimony owns a coffee maker. But unless they're avid espresso sippers, they probably don't own an espresso maker. Give them the gift of being their own barista and sipping on their own home-brewed caffeinated (or non-caffeinated) beverages. It's a quick way to get their morning fix when coffee is too much to sip on the go, plus the more concentrated, the better!
Nespresso Lattissima Plus espresso machine, $399, Amazon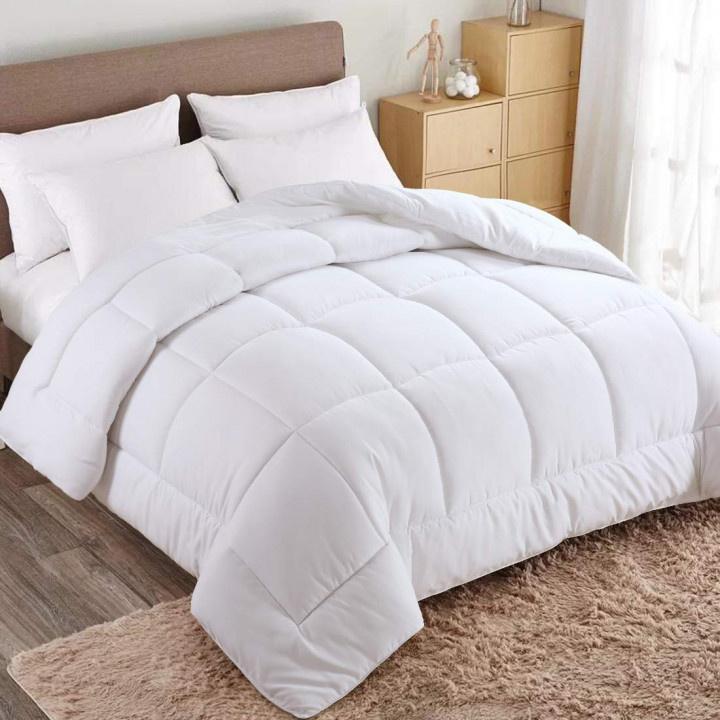 A down comforter
If a couple is thinking about what to put on their wedding registry if they're already living together, upgraded bedding is essential. Especially if they live in a colder climate (shoutout to New England), they'll need to seriously bundle up in the winter time. Check their registry for a down comforter, which is usually an expensive purchase that most couples avoid purchasing until it's time to create their registry.
Warm Harbor queen all-season down alternative comforter, $44, Amazon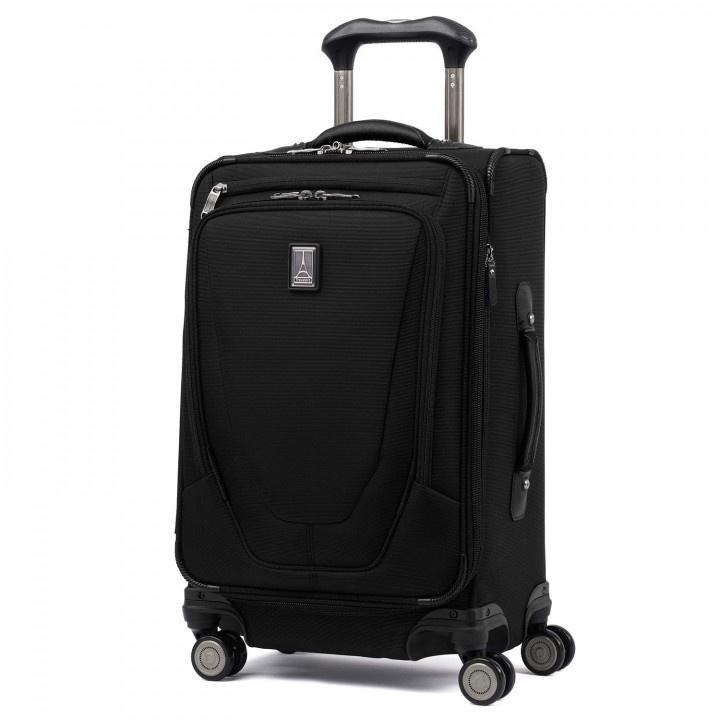 High-tech luggage
Here's a must-have wedding registry item for every just-married couple about to jet off on their honeymoon: a stain-resistant exterior, an external port that can charge any USB device (which seriously can come in handy when they're spending hours in the airport on their honeymoon), removable garment bag, and premium wheels that make it super easy to get around.
Travelpro Luggage Crew 21-inch carry-on spinner, $153, Amazon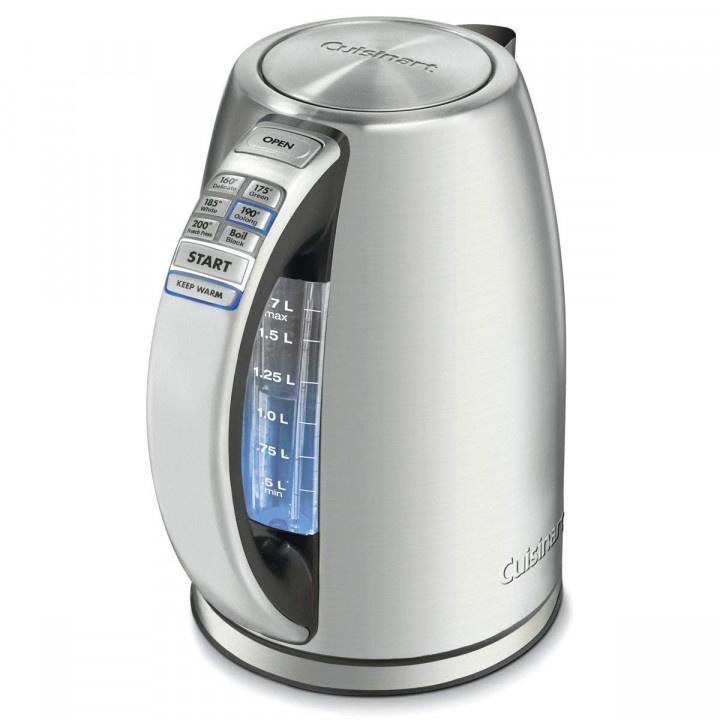 An electric water kettle
Okay—this one might sound as basic as it gets, but one might not think that a water kettle is essential until they've spent 20 minutes waiting for enough H2O to fill their cup of tea to boil. Electric water heaters whip up boiling hot water in just minutes and are great for instant soups cooking rice or pasta, you name it. Because a wedding registry is all about making the married couple's lives easier, right?
Cuisinart PerfecTemp stainless steel cordless electric kettle, $71, Amazon
Disclosure: This post contains affiliate links, some of which may be sponsored by paying vendors.