Foodie Honeymooning Is a Thing — Here's How to Master It
Allow these resort chefs to give their best tips on how to make the most out of your foodie honeymoon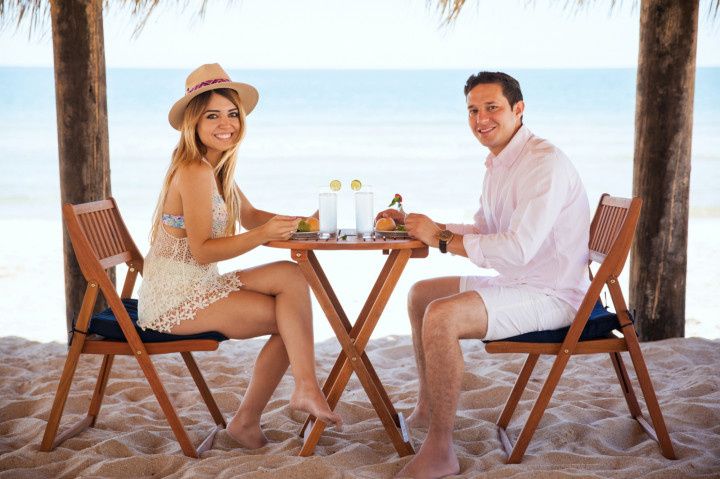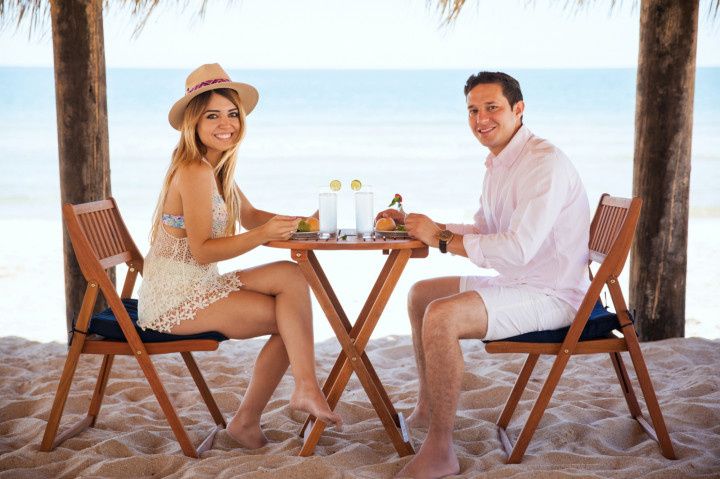 When you first met your soon-to-be-spouse, was it their stomach that really got you going? And no, we don't mean their six-pack abs or their shape, but rather, their appetite for spices, flavor and variety. Though the greatest part of your honeymoon is celebrating your new marriage, part of the excitement is trying new things for the first time, as newlyweds.


If you love food, eating your way around a destination is far more exciting than just seeing it, so allow these resort chefs to give their best tips on how to make the most out of your foodie honeymoon:
Think beyond dinner reservations
While it's no question you're enjoy many dinners on your honeymoon with your new spouse, Sean Blomgren, the executive chef at Stowe Mountain Lodge in Stowe, Vermont says to think outside of traditional arrangements by asking the right questions. "Check if your resort offers alternate culinary experiences. Often times resorts will offer culinary classes, excursions, or special dinners. Combining these with all of the offerings the resort has to offer will ensure an amazing time," he explains.


Look for a sea-to-table experience.
Depending on what location is calling for your foodie honeymoon, you may find yourself lounging hand-in-hand (with your new bands!) by the ocean, relaxing from the stress of wedding planning for months. Instead of merely choosing off different varieties of seafood menus, Jose Gomez, the executive chef at Spencer's by the Sea at The Reach, A Waldorf Astoria Resort in Key West, Florida says to see if your lodging offers the opportunity to catch your dinner. Yep, you read that right: "A couple can book a fishing trip through our concierge and have them be the liaison between the captain of the boat and me. The captain will let me know what kind of fish they will be getting and I can plan a special 'cook your catch; lunch or dinner for the newlyweds," he shares.


Order something new.
Considering you just made a very courageous step by promising forever-and-ever (amen) to another person, why not continue to exercise that brave bone by going off the beaten path with your culinary selections? Josh Gripper from the W South Beach in Miami, Florida says to skip the predictable, be adventurous and go off the beaten path. "You can get chocolate strawberries and champagne anywhere. Filet mignon is so ubiquitous, it's boring," he says. "Ask your server what's local on the menu. Try interesting cocktails that match the city or the resort. Avoid restaurants that are packed with tourists that a local wouldn't be caught in."


Make it an adventure
Erika Suarez from El Conquistador Resort & La Casitas Village, A Waldorf Astoria Resort in Puerto Rico is getting married soon herself, and shares an amazing foodie honeymoon experience on the island. Nicknamed the Kiosko Adventure, she suggests this must-do excursion you can DIY:

"Take trip to the Northeast of the island and start taking the trail along the beach by Piñones, then stop by the Kioskos," she says. Here, you will find El Boricua and Piononos, where you can drink fresh, cold coconut water. "From there head east until Rio Grande, then Luquillo where we have the Kioskos de Luquillo, where there is live music and good food all the time all day and night year round, and is all beach front too."


Do your research before boarding
Considering you successfully planned a wedding and lived to tell the tale, doing a little legwork before jet setting for your foodie honeymoon is recommended by Jorge Ramos from the Conrad Fort Lauderdale Beach. "As an executive chef I learn as much as I can about my destination, what's trending, what's up and coming or simply the old favorites within the destination's culinary scene," he says. "Research will allow you to have a better understand of the culinary scene in the destination this way. Based on the types of restaurants available in a destination, you can better determine where those 'specialty dishes' are served and order that."


Ask for the chef table
Never heard of it? No sweat. Thomas Bellec from the Four Seasons Resort Hualalai says this unique experience may be the highlight of your honeymoon. "Many times restaurant will have chef tables available even though they may not be overtly advertised. At our resort, two of signature restaurants have chef's table dining experiences, where you sit literally in the kitchen with the chefs. This provides guests a totally different experience than sitting in the dining room, and gives them a bit of a behind the scenes view of the dinner. Additionally, it allows guests to interact with the chefs throughout the meal, ask questions, and truly be a part of the creation of their meal," he says.