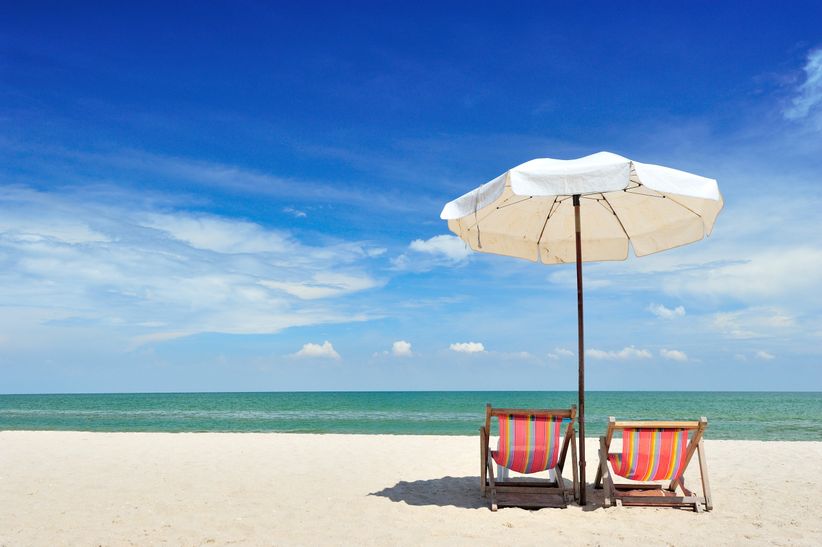 Dreaming about your honeymoon can be a welcome distraction when wedding planning becomes a bit too stressful. You have so many options when it comes to planning your dream vacation, from when you'll travel to where you'll go. We went straight to the real experts—recently-married WeddingWire users—to help answer some of the most-asked honeymoon questions.


Read about the seven most common honeymoon planning questions below:
When should we take our honeymoon?
Fifty-two percent of couples go on their honeymoon
within six months of their wedding date
, and 39 percent go the very same month. Two-thirds of honeymoons occur between May and October, which makes sense because that's when most weddings occur. September, June, and July are the most popular months for honeymoons.
Which tools should I use to plan my honeymoon?
Similar to wedding planning, many couples use online tools to
plan their honeymoons
and about half use social media tools like Pinterest and Instagram to find inspiration for their trip of a lifetime. Travel blogs and wedding planning sites (like WeddingWire!) are also widely used.
How long should our honeymoon be?
The average honeymoon is between seven and nine days. Remember though, that this is an average and couples should decide on the length of their honeymoon based on their work schedules and other commitments.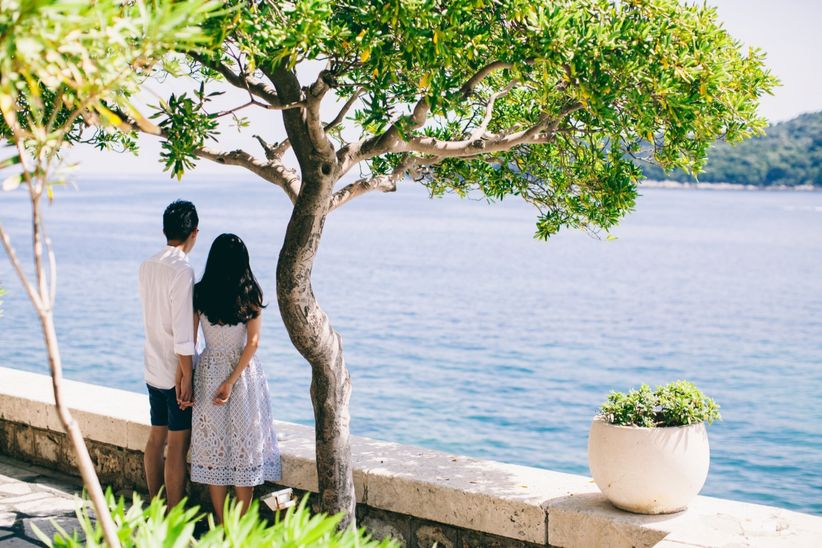 How should we select our honeymoon destination?
Couples tend to pick their honeymoon location based on locations they've always dreamed of visiting, cost, and input from family and friends. Twenty percent of couples choose their honeymoon location based on if all-inclusive options are available.
What are some popular types of honeymoons?
Unsurprisingly,
beach honeymoons
are most popular, with 48 percent of couples honeymooning in beach destinations. Nineteen percent of couples enjoy cruise honeymoons, while 17 percent of couples road trip it for their honeymoon adventure.
What are the most popular honeymoon destinations?
Turns out that 56 percent of couples stay in the United States for their honeymoon. Eight percent of couples
travel to Mexico
, and six percent visit the Bahamas. Six percent of couples jet to Europe.
How much should we spend on our honeymoon?
The
average cost of a honeymoon
is $3,882 (that's 10 percent of the total wedding budget). Couples spend about 28 percent of this on their accommodations and 23 percent on
airfare or travel costs
. Food and drinks take up 21 percent and activities and other expenses take up 28 percent of the total honeymoon budget.