15 Ways to Save Money on Your Honeymoon
You just spent a small fortune on your wedding—the last thing you want to do is to break the bank on your honeymoon.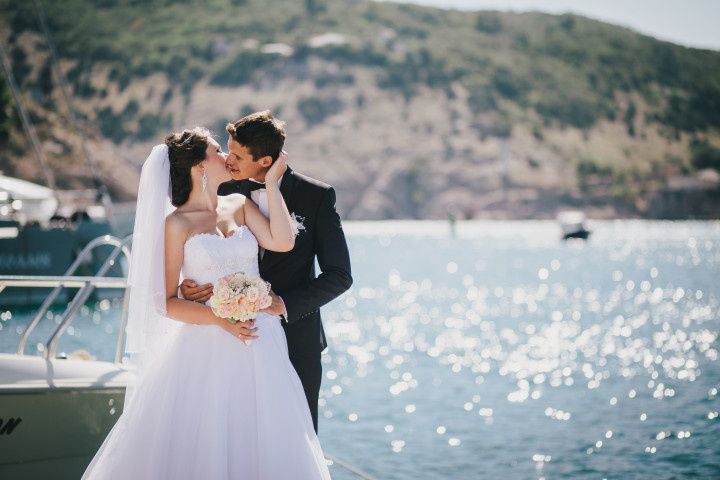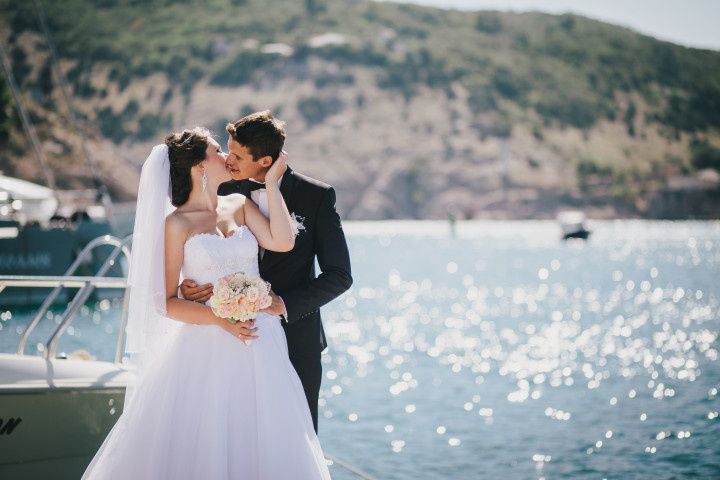 You just spent a small fortune on your wedding—the last thing you want to do is break the bank on your honeymoon! Don't sweat it though; there are plenty of ways to make this trip unforgettable without draining your savings account.


Read on for our best tips and tricks on how to save money for your honeymoon!
Be flexible with your dates
Shifting your flights around by a couple of days or weeks can sometimes mean the difference between a $500 ticket and one that's $275 (seriously!) A whole slew of factors can influence the cost of a flight, so use one of the many online travel sites which allow you to compare flights. You can also call airlines or a travel agent directly to see how a slight change in timing could save you money.


Know what's most important, and what you can skip
Your priorities will have a big impact on the cost of your trip. For example, if it's super important to you to visit a far-flung locale, then cut costs on other parts of your trip, like your accommodations (skip the five-star hotel!) or on-the-ground transportation (use public transit instead of renting a car).


Check flights early and often
Once you've decided on a location, check aggregator websites frequently to see if costs are going up or down. You can also sign up for alerts with certain travel sites and get emails when prices for your route are on the decline.


Go on a cruise
Does the idea of a vacation at sea appeal to you? Look into the cost of a cruise! They can be a lot cheaper than flying to a faraway island and staying at a hotel, and you still get that beachy experience, plus an all-inclusive experience.


Pick an all-inclusive resort
Just like a cruise, an all-inclusive resort can be a lot cheaper than booking transportation and accommodations separately—and then adding on the cost of food and drinks! One thing to consider, though: If your resort offers travel packages—including flights and transportation to and from the airport—read the fine print and compare the cost of booking services separately to the cost of the package to be sure you're really getting the most bang for your buck.


Go on a mini-moon
A shorter holiday can really help you save money—fewer nights means less money spent on accommodations and food—so if you're willing to shorten your trip, go for it. You can always save money for a longer trip on your one-year anniversary, when your wedding is long paid off.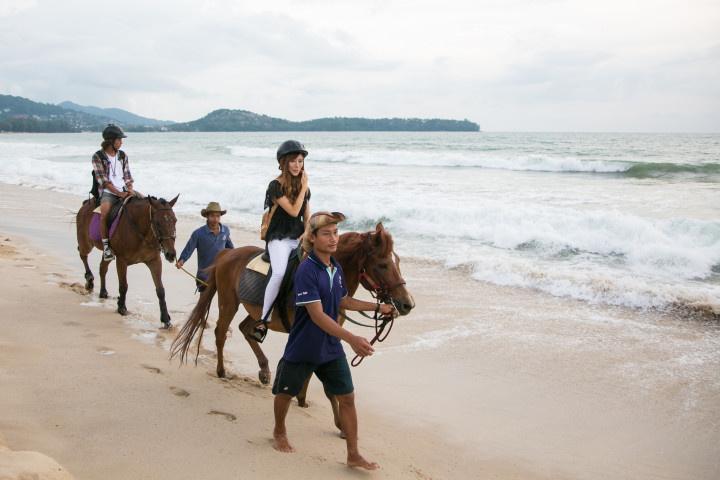 Use a honeymoon registry
Your guests are excited to shower you with wedding gifts, so let them help you with the cost of your honeymoon! You can use a registry service like Newlywish and register for bits and pieces of your trip, like a fancy meal or a few nights in the honeymoon suite, which your guests can purchase for you.


Scour deal sites
Deal sites are a great place to find affordable travel packages that include flights, hotels and sometimes on-site excursions. Like all-inclusive resorts, you should always check to see if the cost of the package is actually cheaper than it would be to pay for all of the components separately, but these deals are often a great way to get the trip of your dreams with ease. (Be sure you read the fine print, though, and pay attention to blackout dates and other restrictions!).


Stay somewhere local
Turning your honeymoon into a road trip or choosing a destination that's less than an hour away by plane can really cut down on your travel costs. Plus, if you book accommodations where you can cook your own meals, your food costs will stay fairly low, too.


Travel during the off-season
Summertime and the winter holidays are the most expensive times to travel—a lot more people have time off and they're visiting family, friends and new places. Traveling in the spring and fall—when kids are in school and most people are back to work—can help reduce the overall cost of a trip. Be careful with weather-weary destinations, though—you don't want to visit someplace during peak hurricane or tornado season, so check the weather before you book!


Consider an offbeat trip
Camping, road tripping, having a staycation—these are all offbeat ways to save money on your honeymoon. Looking for creative ways to cut down travel and accommodation costs can sometimes lead you to a honeymoon you never expected—and that you'll love!


Use your frequent flier miles and other credit card points
Got piles of points sitting around unused? Now's the time to purge them and have the trip of a lifetime! Call your credit card companies and see what kind of points you've been racking up over the years—many couples don't even realize what perks are available until they ask.


Consider the cost of currency exchange
If you're traveling internationally, exchange rates could really affect your budget—for better or worse. Make sure you know how much your money is worth in your destination country of choice and factor that into your spending allowance. You could always pick a destination where your dollars go further and save big on your honeymoon.


Say you're on your honeymoon
This might not be a way to save money, per se, but it could land you some upgrades you couldn't otherwise afford. Plenty of hotels and restaurants are willing to gift couples better rooms or free desserts when they reveal that they're newlyweds.


Use a travel agent
It might sound counterintuitive, but enlisting a travel agent to help plan your honeymoon can actually save you money! Travel agents know how to get the best deals and the most bang for your buck—and they're not shy about sharing their secrets to help you plan a honeymoon that's both incredible and won't break the bank.