8 Top Honeymoon Destinations for the Couple That Loves a Cocktail
If you're ready to kick back and enjoy a beverage (or two, or more) on your honeymoon, check out these top honeymoon destinations for cocktail-loving couples.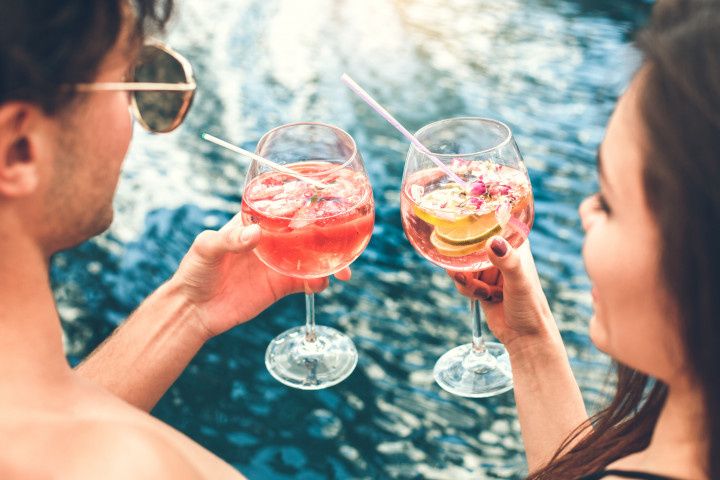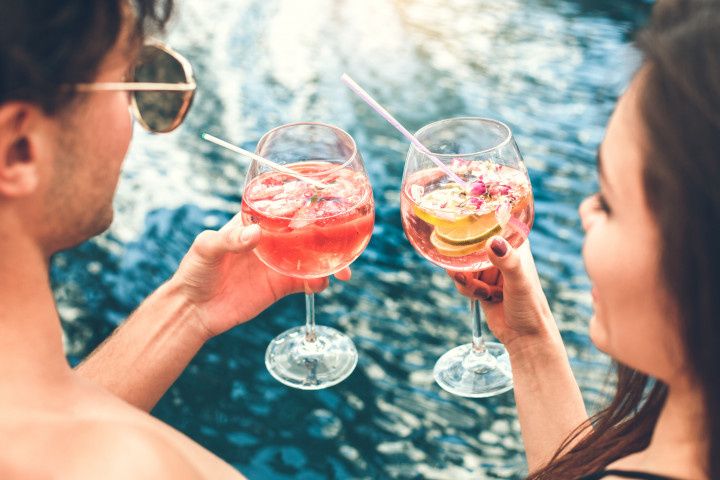 When you picture your perfect honeymoon, it might not look like your typical spring break, but that doesn't mean it has to be all relaxation and no fun! Plenty of couples seek out top honeymoon destinations that offer them the nightlife and day-drinking that they happen to enjoy together. Hey, after months and months of exhausting and, at times, stressful wedding planning, newlyweds deserve the chance to cut loose, kick back and cheers! Luckily, there's no shortage of stunning honeymoon locations and resorts offering just that and a whole lot more.
Here are some top honeymoon destinations for cocktail-loving newlyweds.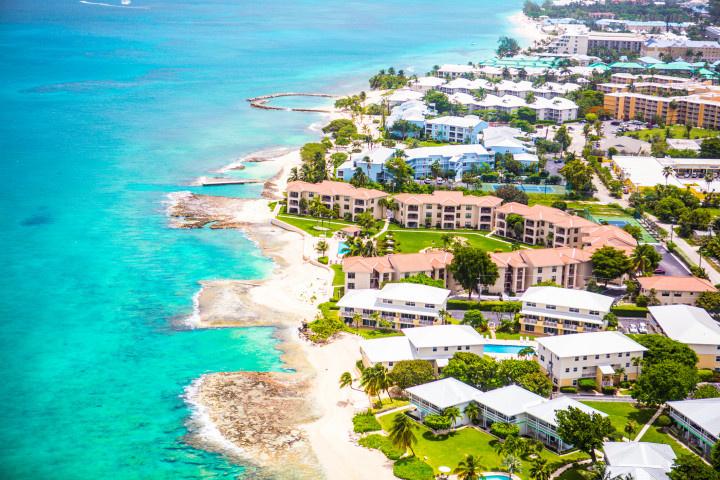 Grand Cayman, Cayman Islands
If you're looking for a tropical top honeymoon destination that's chock full of culture, beach parties and a ton of excitement, look no further than Grand Cayman, the largest of the Cayman Islands. The island is full of resorts that offer couples the romantic getaway of their dreams. One of those is Seafire Resort & Spa, which is situated on Seven Mile Beach. It's a full-service resort that happens to have one of the most boast-worthy beverage programs on the island. Guests can enjoy a cocktail or punch conceived by the resort's world-class mixology team or settle into a selection of their renowned wine-list, driven by their master sommelier and then finish the evening with a digestif, Amaro, cognac, whiskey, port or sherry. Beach-side, the beverage options only get better. The bar serves up a wide variety of drinks from margaritas, sangrias and frozen drinks, to a selection of tequilas, mezcals and gins shaken up with fresh juices and tonics. Drinks are served in fun glassware, such has a skull and tiki head vessels, complete with elaborate garnishes.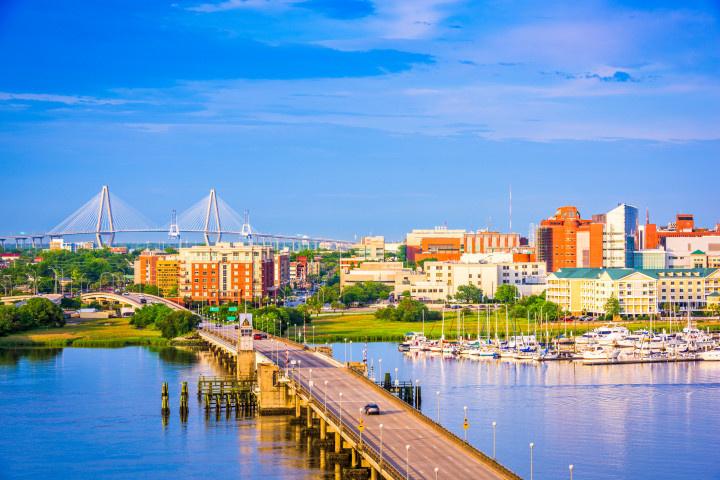 Charleston, South Carolina
If watching The Notebook for the 100th time has taught us anything, it's most certainly that Charleston is a super romantic city. With its Southern charm and porch-clad lined houses, in addition to its proximity to the beach, it makes a top honeymoon destination for any couple, especially one looking to avoid traveling outside the U.S. Booze-loving couples will want to park their rental car, or bike, at Grand Bohemian Hotel Charleston, which offers a one-of-a-kind wine blending class as well as signature rooftop drinks and picturesque views of the city. It's also nearby several distilleries, including Striped Pig, High Wire and Charleston Distilling Co. The local bar and restaurant scene is also vibrant, so you can experience the best of both worlds—total relaxation and a fun nightlife—during your honeymoon.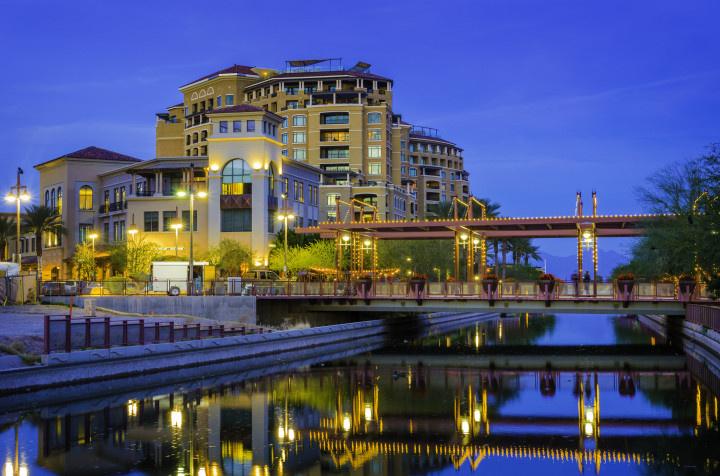 Scottsdale, Arizona
While this desert city is becoming increasingly popular as a bachelorette and bachelor party destination, its warm weather, stunning landscape and vibrant city scene makes it ideal for a honeymoon as well. Drink enthusiasts, especially, will find much to love at Sanctuary Camelback Mountain Resort & Spa and its signature Jade Bar. From a backlit jade onyx drink rail, newlyweds can choose from a menu of drinks featuring farm-fresh local fruits, herbs, vegetables and juices. In addition to spectacular mountain and skyline views, live music—from jazz to pop and R&B—is a Jade Bar mainstay, offered regularly at no cover charge. What's more: On Saturday afternoons, Sanctuary's top barmen host Mixology 101 seminars, teaching guests to craft a selection of cocktails inspired by a different spirit each week. Honeymooners will love relaxing and sunbathing in the resort's stunning infinity-edge pool and snuggling by the resort's bevy of outdoor fire-bowls midsts a glorious Arizona desert sunset.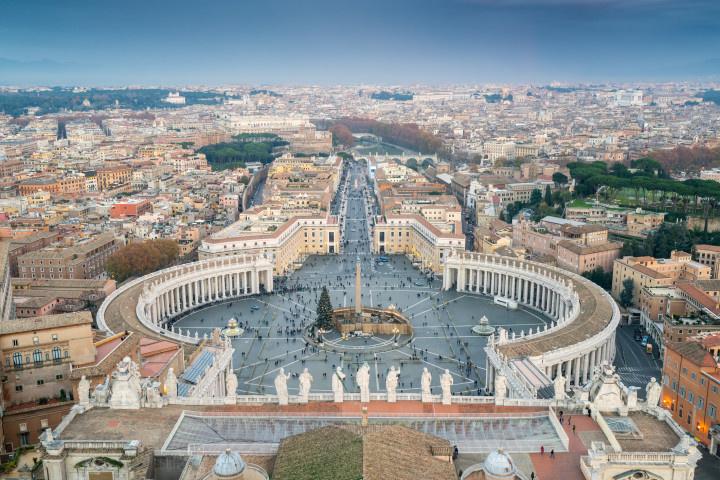 Rome, Italy
When most people think of a vacation to Rome, they think about tons of sightseeing, especially given the rich history and famous landmarks such as the Colosseum, Roman Forum, Trevi Fountain, Pantheon and much, much more. But the city itself is quite vibrant—it's youthful and eclectic and filled with a great deal of excitement for young couples, especially those who appreciate a stiff drink. Case in point: Aperitivo hour in Rome is widely celebrated each day. Bars, rooftop terraces and piazzas are filled with cocktail deals that set the tone for the evening. Wine lovers will be hard pressed not to find some of their favorite varietals, many from the local region of Lazio, as well as other nearby regions, such as Tuscany. Stay at the Rome Cavalieri, a popular hotel for local and destination weddings. It's grand in all the right ways—and a perfect home base for honeymooners visiting the city.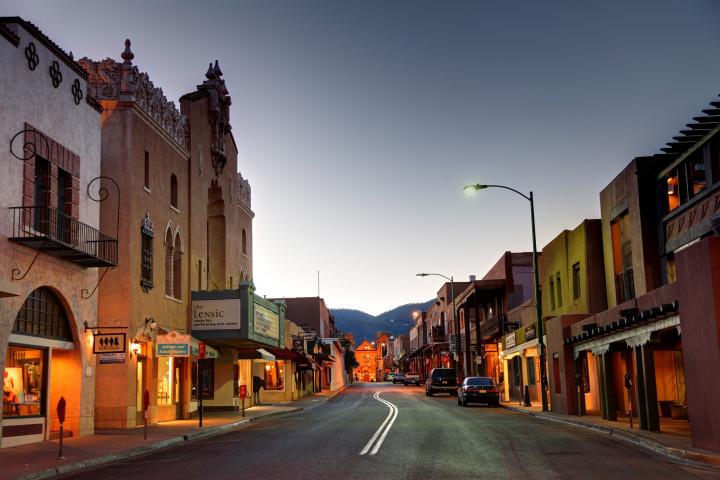 Santa Fe, New Mexico
If you're not familiar with this capital city, it's time to get to know it! It has gorgeous weather and a romantic candor that's perfect for a couple in love, especially those on their honeymoon. Make La Fonda on the Plaza Hotel your home base, if not because of its sophisticated charm and central location, but because of its allure for couples who love to cheers together. La Fonda serves as the trailhead of Santa Fe's Margarita Trail, a visitors guide that maps the way to 31 select renditions of the city's favorite cocktail. The hotel also serves many other specialty cocktails including an Acai Caipirinha and a Brown Sugar Banana Hand Shaken Daiquiri. Plus, with its convenient location as the only hotel on Santa Fe's famous Plaza, it's also the ideal start and end point for a walking tour to the city's many other bars.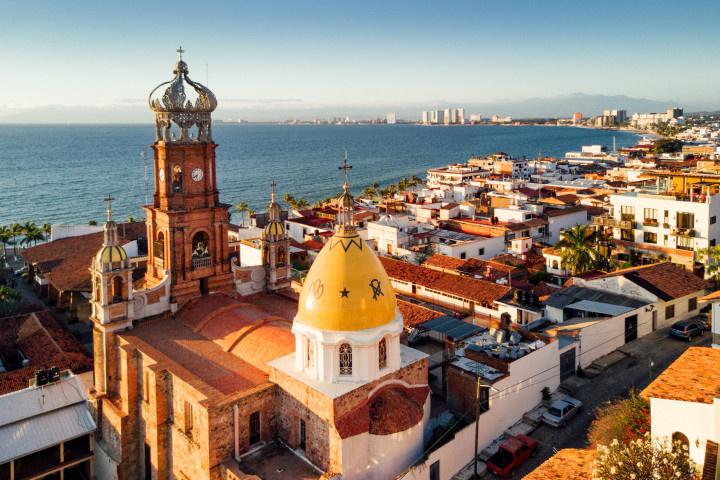 Puerto Vallarta, Mexico
If your dream honeymoon is an exotic beachfront escape, Puerto Vallarta, Mexico, ought to be one of your top honeymoon destinations. Couples who are particularly fond of excellent ceviche and a pages-long tequila list will want to stay at Marriott Puerto Vallarta Resort & Spa, which recently opened Ceviche & Tequila Bar in their breezy open-air lobby that features a stunning wall showcasing 180 different bottles of the stuff. You can choose any tequila of choice to taste and sip or order signature cocktail such as the Agave Breeze made with tequila, pineapple, basil and agave, to pair with freshly prepared ceviche, such as the Hamachi & Coconut. Beer lovers will enjoy a variety of local drafts on tap.
The hotel also offers a Dine Around Mexico program, where newlyweds can enjoy a six-course meal of small dishes inspired by certain regions of Mexico, while simultaneously becoming a tequila expert with guided courses on this spirit. The resort's very own Tequilero (tequila version of a sommelier) will take guests' tequila knowledge to the next level.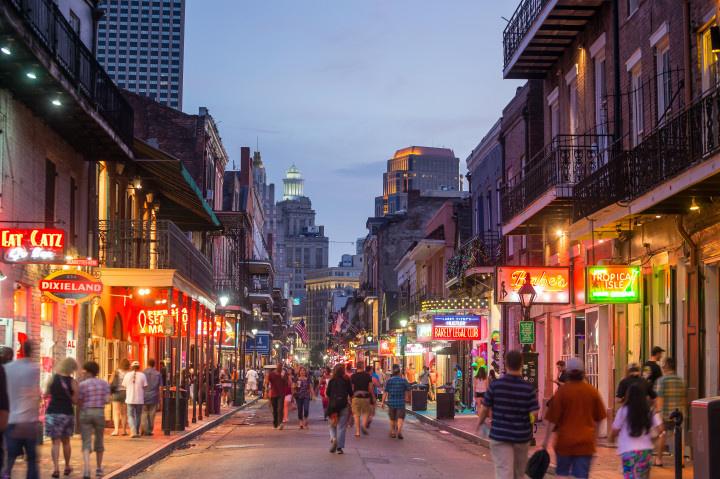 New Orleans, Louisiana
What better place to party it up for your honeymoon than the famous French Quarter of New Orleans (aka NOLA)? It's one of the hottest spots for bachelor and bachelorette parties, but also offers the perfect mix of fun and excitement and relaxation and sightseeing for newlyweds. Stay at the NOPSI Hotel, which is conveniently located in the heart of the city, just steps from the French Quarter. Listed on the National Register of Historic Places, NOPSI—which stands for New Orleans Public Service, Inc.—is situated in the former headquarters of the city's power and transportation company.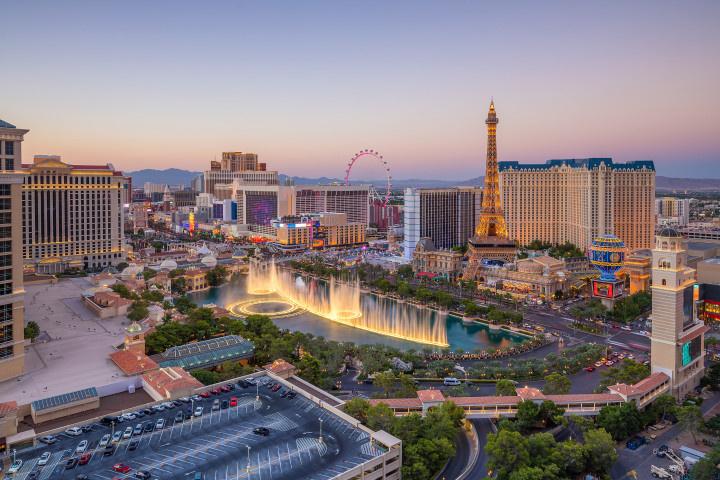 Las Vegas, Nevada
The excitement on the Strip is endless for honeymooners, as Las Vegas is undoubtedly one of the most busy and vibrant destinations in the U.S. Fun fact: The city is also home to more Master Sommeliers (aka wine pros) than any other destination in the world. In addition, Vegas boasts lounges and bars from world-renowned mixologists such as Salvatore Calabrese (Bound Bar at The Cromwell), Tony Abou-Ganim (Libertine Social at Mandalay Bay) and Juyoung Kang (Delmonico Steakhouse at The Venetian Las Vegas). Even beyond the Strip, Downtown Las Vegas has amazing options for great beverages in a more local, art-centric area of town. Stay at the Bellagio Resort & Casino for a true Vegas experience. It's located in the heart of the strip and has multiple bars and lounges for maximum nightlife entertainment. During the day, hangout at one of the Bellagio's five pool courtyard settings.