Top 6 Honeymoon Destinations in the U.S. For Every Couple
Regardless if you're looking for a beach, a mountain or something in between, here are some of our favorite honeymoon destinations in the U.S., no passport needed.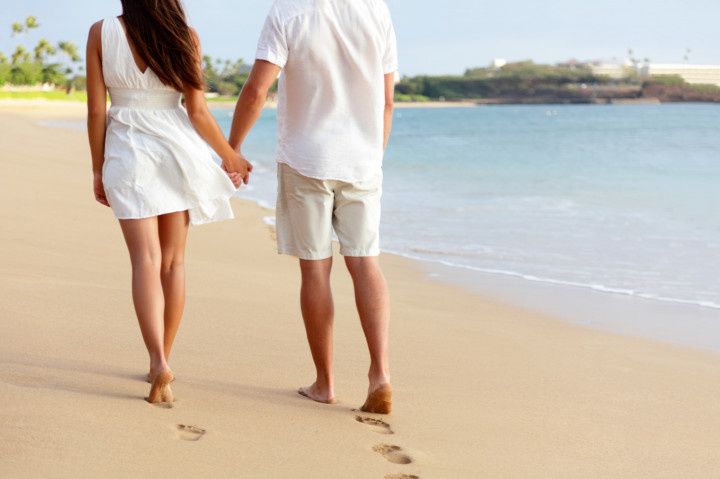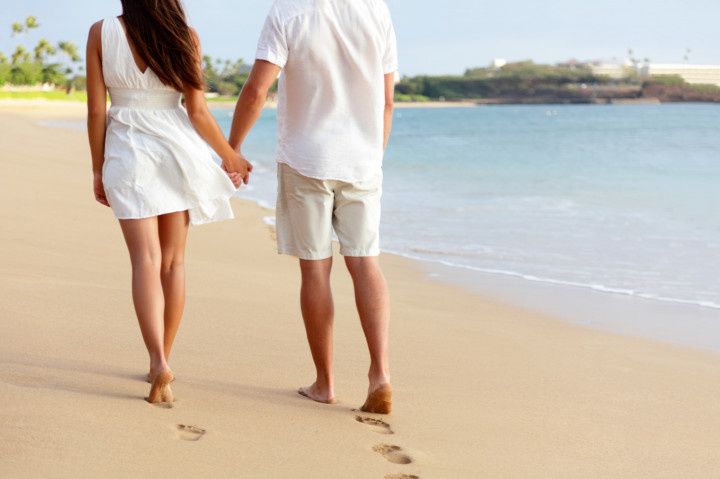 One of the most fun questions to answer during wedding planning? "Where are you going on your honeymoon?" Dreaming of that getaway-for-two can get you through some of the toughest stretches of your engagement. But what if you ran out of time to apply for a passport or renew your expired one? Or if you don't have a ton of time to travel? No worries, there are plenty of honeymoon destinations in the U.S. where you don't need anything more than your driver's license to board a plane.
Here are some of our favorite honeymoon destinations in the U.S.—no passport needed.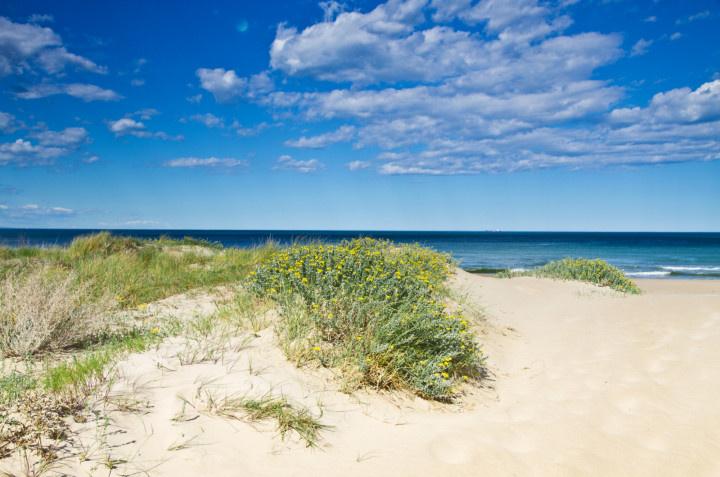 Rosemary Beach, Florida
Even if you can't jet set to the South of France for your post-nuptial trek, you can have that same luxury feel of white sand between your toes when you select northwest Florida in the Gulf of Mexico for your honeymoon. With particularly lovely weather during the winter and spring months, this honeymoon destination in the U.S. offers a way to relax into romance, with picturesque views that feel as warm as the sunshine.
Where to stay: The Pearl Hotel
Why: Here, you're only a few steps away from The Emerald Coast, a stretch of beach that will mesmerize you with their ombre blue-and-green waves. Nearby, you can explore state parks, coastal forests and rare or naturally-occurring dune lakes when you're not busy testing out the honeymoon suite. As a bonus, since this property is managed by St. Joe Club & Resorts, you have private access to golf and beach clubs, as well as complimentary bike rentals, access to the spa and discounted beach bonfires to catch your second sunset as a married duo.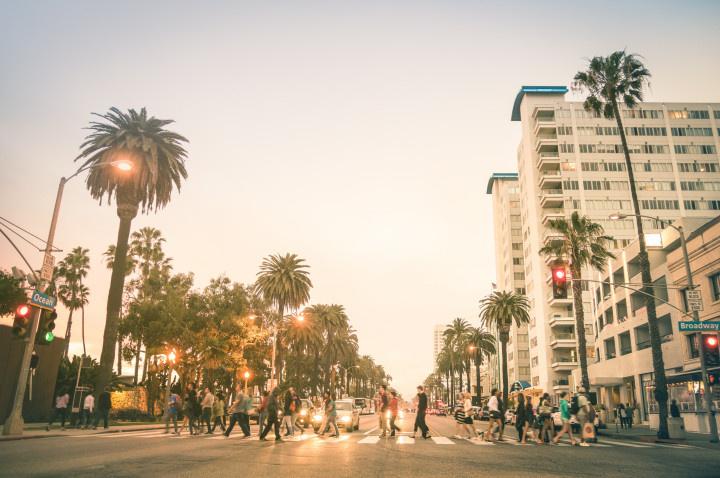 Santa Monica, California
Maybe you've already visited Los Angeles. Or ventured to San Francisco to explore the many hills and painted ladies. But what about Santa Monica? This beachy region is less than an hour (depending on traffic, of course) from LA and offers beautiful access and views of the Pacific Ocean. With a local, small town vibe, you'll find the privacy you seek for canoodling.
Where to stay: Hotel Casa del Mar
Why: When you walk into this hotel, you might have to catch your breath - not just because you're head-over-heels in love with your new spouse. This Southern California boutique beauty features 16 suites, a seasonally-fresh, culinary rich on-site restaurant, terrace pool and an indulgdent spa escape to relax after that wedding planning.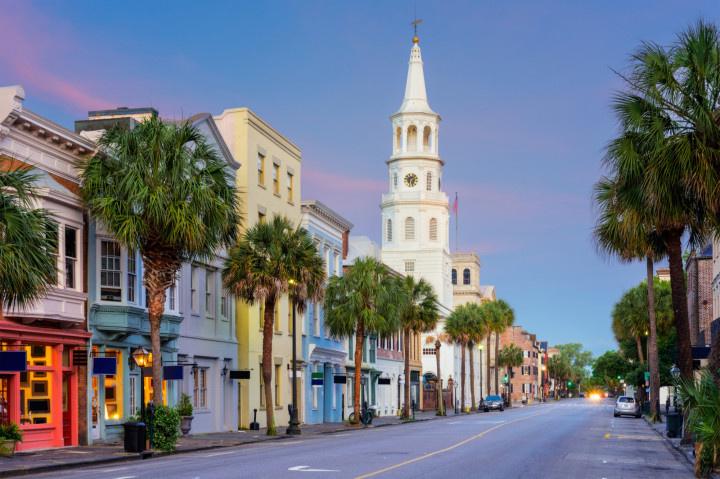 Charleston, South Carolina
There's so much Old World charm to savor when you head to this Southern honeymoon destination in the U.S. For newlyweds especially, the smell of the sea, the allure of the cobblestone streets and the endless selection of both charm and fresh ingredients makes it feel like you went back in time to celebrate 'I do.' With a large airport and close vicinity to other gems like Savannah, Georgia or the Outer Banks of North Carolina, you could make quite the getaway when you start here.
Where to stay: Grand Bohemian Hotel Charleston
Why: What makes this centrally-located hotel a smart option for honeymooners is their concierge team that will take care of all the vacation planning for you, allowing you to indulge in every moment of your first getaway married. As a boutique beauty, you can tour through their gallery, sip on wine at the tasting room, order coffee-to-go at their cafe and enjoy a dinner as a married couple at their rooftop restaurant.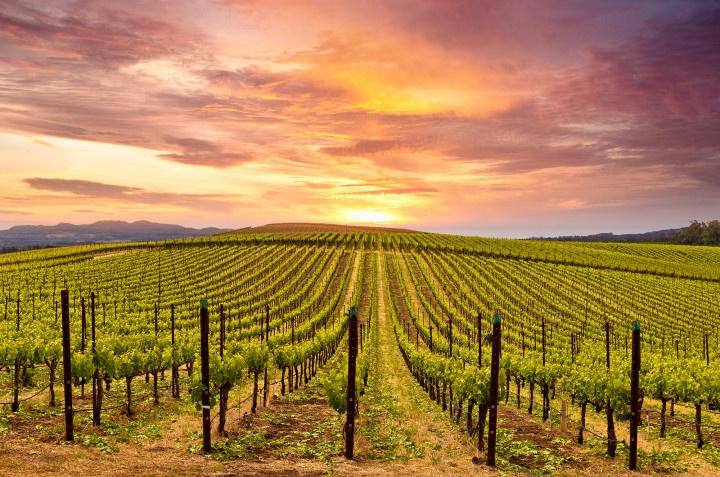 Napa, California
Though with the recent devastation caused by fires in this region of California might dissuade you from selecting this as your honeymoon destination, tourism is a way to benefit the community. And while many vineyards and wineries were impacted, the ones still open offer the romance you're seeking for your just-married getaway. While you're visiting (and toasting to the end of wedding planning), follow along with #NapaStrong for ways you and your partner can help rebuild America's strongest, oldest wine country. After guzzling vino, make the hour-long trip to San Francisco, where you can explore the Bay Area before returning to your hometown.
Where to stay: Carneros Resort and Spa
Why: Though you could opt for a traditional suite at this luxe spot, since it's your honeymoon, a stay in their Harvest Cottage is recommended. Here, you will enjoy your own private outdoor terrace with a soaking tub for two and other rustic amenities. The included Fireside Butler Service includes complimentary aromatherapy-scented bubble bath under the stars (swoon!). Afterwards? Venture your way to the adults-only Hilltop Pool that features an infinity hot tub, cabanas and gorgeous views. Not too far away in St. Helena is Harvest Table, a farm-to-plate experience that works with local artisanal producers to create a meal you'll be telling your grandkids about for decades to come.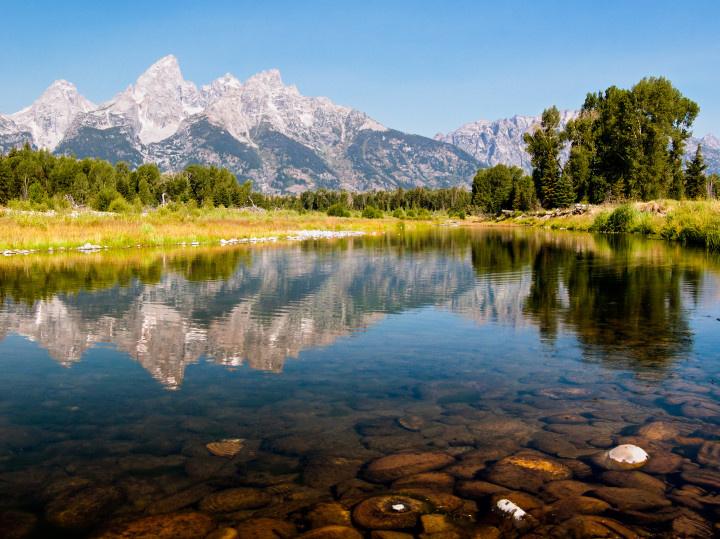 Jackson Hole, Wyoming
If you're the type of couple who would rather spend your afternoon scaling a mountain than brunching around a city, then you might consider the Western United States for your honeymoon. Especially if you're saying "I do" in the cooler months of the year, a luxury lodge will offer both the adventure and the ambiance you want to keep you active outdoors - and indoors. Jackson Hole, Wyoming has plenty of options - from skiing and snow biking to sleigh riding and night skiing. And with Snow King, Jackson Valley, Yellowstone and Grand Teton National Park all nearby, you'll breathe in the goodness of the mountain air - and your everlasting love affair.
Where to stay: Hotel Terra Jackson Hole
Why: It's not just skiing and snowboarding you can appreciate here! Depending on what time of year you visit, the resort will also set up half-day or full-day excursions to the wilds of Jackson Hole where you can experience bison, bears, fox, wolves, bighorn sheep and much more. Upgrade to a suite where you will enjoy sprawling views and plenty of romantic interludes when you're not off exploring.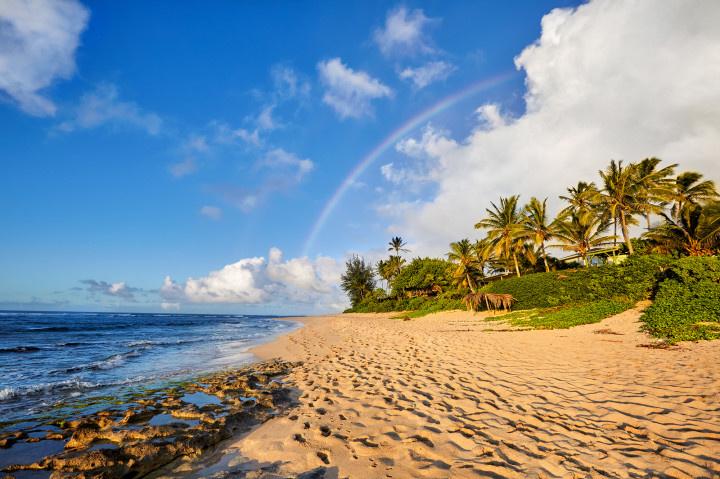 Oahu, Hawaii
Hawaii is one of the most popular honeymoon destinations in the U.S., because even though you'll feel like you crossed borders to reach this tropical oasis, you don't need a passport to step foot on the sand. Between the many islands, luxury accommodations and menus that pepper throughout this land, the only question you'll have at the tail end of your honeymoon is how you can move to this area of the United States. For a place to begin, fly into Oahu, where you can celebrate for a few nights before exploring the rest of this one-of-a-kind region, walking grasped together with wedding bands on your left hands.
Where to stay: Hilton Hawaiian Village
Why: Once you check-in, head straight to Waikiki's widest stretch of beach to take in the indescribable sky and sea that'll be outside your window. This property takes romance to the next level, offering chocolate-flavored couples' massages, a private elevated terrace pool and much more. The Diamond Head Volcano is nearby and surfing lessons are also available, if you want to take a break from the 'suite' life from atop one of their two sunset-watching towers.