The Honeymoon Packing Checklist Every Couple Needs
Whether you'll be sunbathing in Maui, shredding powder in the Alps, or sightseeing in Paris, we've got you covered with this honeymoon packing checklist.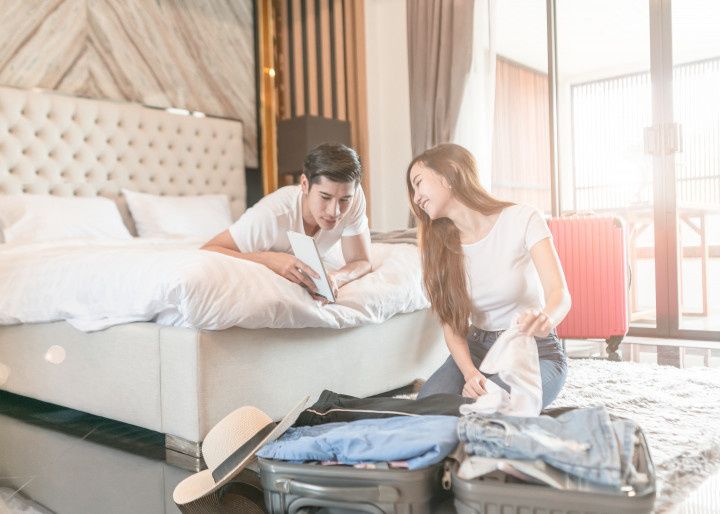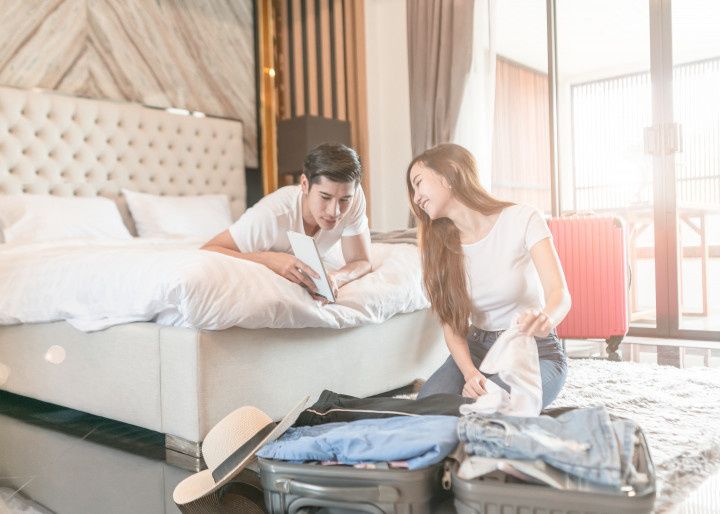 Getting organized for the honeymoon can be a tricky undertaking amidst the commotion of wedding prep—and the honeymoon packing process is often saved until the very last minute. When it comes to packing for your honeymoon, you'll obviously want to bring all of the must-have, can't-live-without items you'll need without completely overpacking (and risk those heavy bag fees!). So what exactly should you pack for your honeymoon? Whether you'll be sunbathing in Maui, shredding powder in the Alps or sightseeing in Paris, we've got you covered.
Our itemized honeymoon packing checklist assures you'll pack smart and account for all the essentials despite being knee-deep in chaos and excitement.
Travel Basics
Tote or light backpack (this can double as your carry-on bag)
Small wallet or coin purse that fits easily in your pocket
Plane tickets or confirmation numbers
Drivers licenses
Passports, Visas (if applicable)
Credit cards
Reservation confirmations (hotels, restaurants, other)
Travel insurance information
Itinerary (if applicable)
List of contacts including emergency phone numbers
Photocopies of all above documents, stored in a separate area, also be sure to take photos of these documents during your honeymoon packing process
Emergency cash
Traveler's checks
Camera (with its case, charger, and spare memory card if needed)
Guidebook (printed or downloaded to your devices)
Electrical converter (if necessary)
Luggage tags
Headphones
Books, magazines (printed copies or downloaded to your devices)
Toiletries
Prescription medications
Mini medical kit including band-aids, pain reliever, motion sickness medication, antacids, antihistamine
Antibacterial wipes or hand sanitizer
Sunblock
Toothbrushes
Toothpaste
Feminine hygiene products
Shampoo
Conditioner
Hair styling products (if applicable)
Hair ties
Hair brush or comb
Soap or body wash
Face wash, makeup remover, other skin care products
Lotion or cream for body and face
Razors
Shaving cream
Deodorant
Lip balm
Tweezers
Cotton swabs
Floss
Nail file
Glasses, contact lenses, lens solution, contacts case
Eye drops
Contraception
Makeup
Optional Extras:
Athletic/workout gear
Addresses of family members and friends for postcards
Electronic devices (phones, laptops, tablets, e-readers) and their chargers—but you might consider leaving certain devices at home to go fully unplugged
Calling cards
Alarm clock
Re-sealable plastic bags in varying sizes
Eye mask or travel pillow for airplane
Stain removing wipes or stick
Rain shells or travel umbrella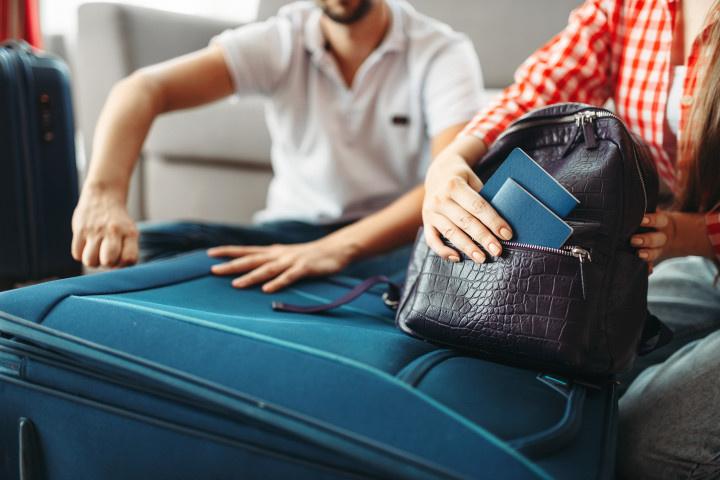 Clothing & Accessories - Hers
Closed-toe flats for travel
Comfortable shoes for day (depending on your destination, your closed-toe travel flats can double as day shoes)
Dressy shoes for evening (think heels or strappy sandals)
Pair of jeans
Casual shirts like cotton tees and tanks
Blouses or dressier tops
Light jacket
Cardigan
Sundress or day dress
Skirts
Cocktail dress
Evening purse or clutch
Swimsuits
Sleepwear or lingerie
Socks
Underwear, bras (don't forget a strapless)
Sunglasses
Accessories (jewelry, scarves, hair accessories)
Hairdryer, curling iron or flat iron (optional)
Clothing & Accessories - His
Casual, comfortable shoes for day
Dress shoes for evening
Nice pair of slacks
Pair of khakis or jeans
Casual shirts like tees and polos
Oxford shirts or button downs
Sports jacket
Light jacket or pullover
Swimsuits
Tie (if needed)
Belts
Socks
Sleepwear
Sunglasses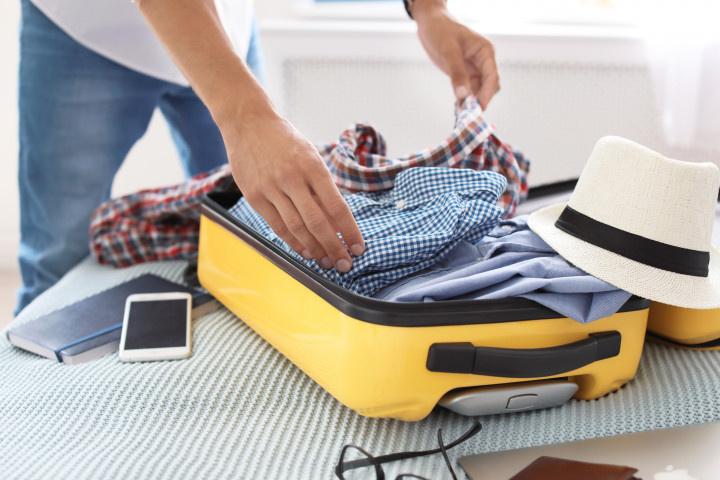 Honeymoon packing list of extras for warm weather or beach destinations
Cover-ups, tunics, or sarongs
Sandals or flip flops
Sun hats or baseball caps
Aloe for sunburns
Bug spray
Shorts
Beach towels (if not provided by your accommodations)
Heavy jackets or parkas
Mittens or gloves
Hats, headbands, or earmuffs
Warm, waterproof snow pants
Long underwear, leggings, fleece shells, turtlenecks or other thermal layers
Scarves or neck warmers
Thick, waterproof socks
Ski goggles
Boots
Sweaters
Ski equipment (if applicable)
Rich moisturizer/cream
Heavy lip balm
Hand warmers, toe warmers
Honeymoon packing list of extras for adventure or sightseeing destinations
Bug spray
Binoculars
Outdoor/athletic pants
Sports bra
Comfortable walking shoes, running shoes, or hiking boots
Extra pairs of athletic socks
Sun hats or baseball caps
Leave behind with trusted family member or friend
Photocopies of drivers' licenses and passports; confirmation numbers; any important documents including travel insurance, credit card numbers, traveler's check receipts
Names, addresses and phone numbers of any hotels you will be staying in and accompanying check-in/check-out dates
List of emergency contacts and other important contact information
Optional: consider leaving your engagement ring at home if you are worried about losing it during travel. Some women choose to wear only their wedding band or even buy faux rings for travel.