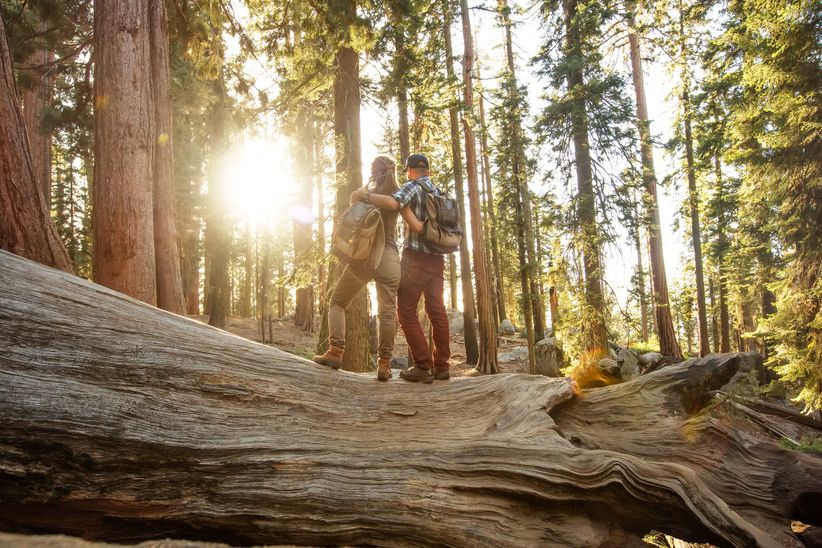 Everyone tells you wedding planning will be a stressful experience — but no one can quite prepare you for just how intense it really can be. So once you've crossed the T's and dotted the I's, said 'I do' and smooched your new spouse, there's nothing you want more than to sail away into the sunset. Or more to the point: to an off-the-grid honeymoon destination that makes you completely unreachable. While some couples like to update their Instagram stories with a play-by-play of their post-marriage trip, others want to go completely silent and tune-in not only to nature but to one another. If you're looking for an off-the-grid honeymoon destination, consider these recommendations.
All of these off-the-grid honeymoon destinations have no — or very limited — internet access, so prepare to disconnect, detox and spend some QT with your one-and-only.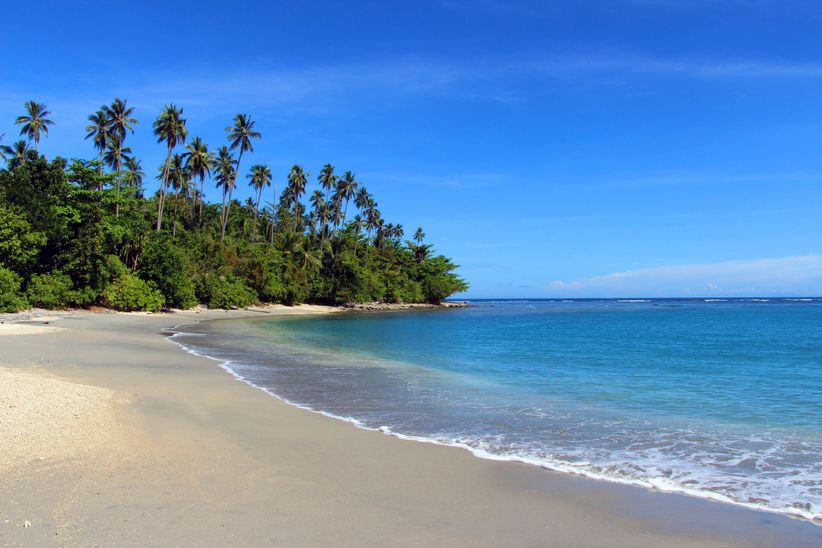 The Solomon Islands
There's no better excuse to finally see Australia than when you've promised your life to another person. And hey, now is the time to take off those three weeks and actually break from the hustle-and-bustle of daily life. After you fly to Brisbane, you can hop another short stint to land on this off-the-grid honeymoon destination. Consisting of 992 islands nestled right in the heart of the Pacific, they only welcome 25,000 visitors per year to keep it from being overrun. Outside of major cities, you won't find a WiFi signal — but you will find plenty of opportunities to connect with the culture and the beautiful views.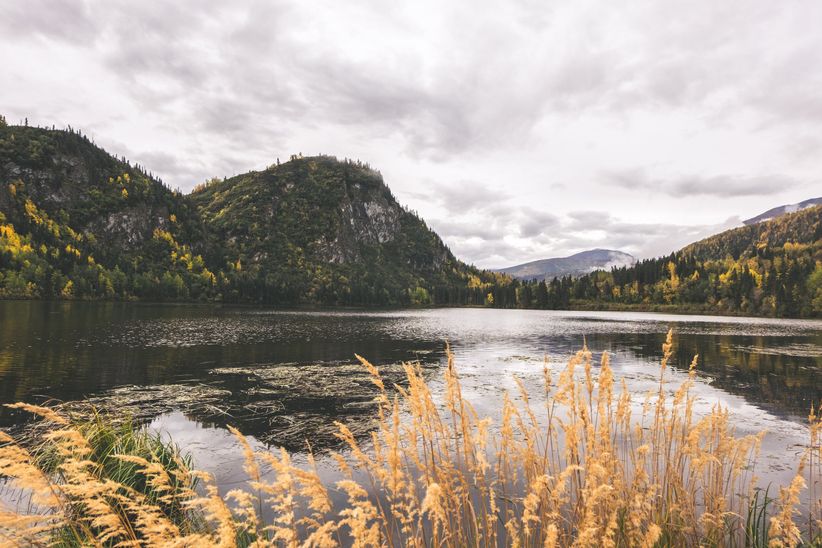 Chitina, Alaska
Alaska may have never crossed your mind as a honeymoon destination— but consider this hideaway in the middle of nowhere, surrounded by a river and lots of gorgeous views. This is Chitina and it's about as small town as you can get. With only 125 residents, it's 66 miles southeast from Glennallen and surrounded by the 16,400-foot-high Mount Blackburn. In town, you'll find everything you need within walking distance: eateries, fishing charters, hotels, gas and groceries. Though it isn't glamorous, it is remote — and will provide the escape you need.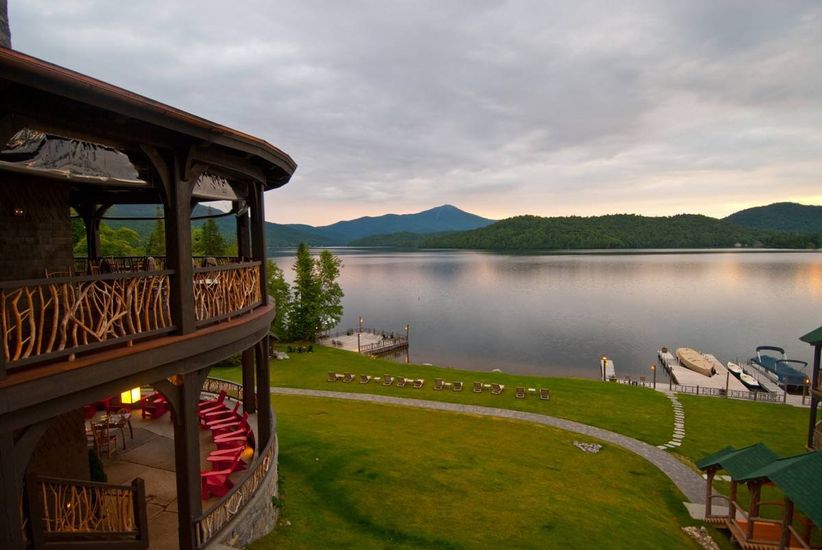 Lake Placid Lodge, New York
So, you like the concept of an off-the-grid honeymoon destination… but you aren't exactly the 'roughing-it' types. But if you stay at a fancy luxury resort, you'll be tempted by everything around you — and probably will end up scrolling through Instagram. If you decide to honeymoon at the Lake Placid Lodge in the Adirondacks, you can opt in to their 'Check in to Check Out' package which requires you to leave your electronics at the front desk. If you opt in? They'll reward you for the — ahem, bravery – by throwing in a fourth night for free.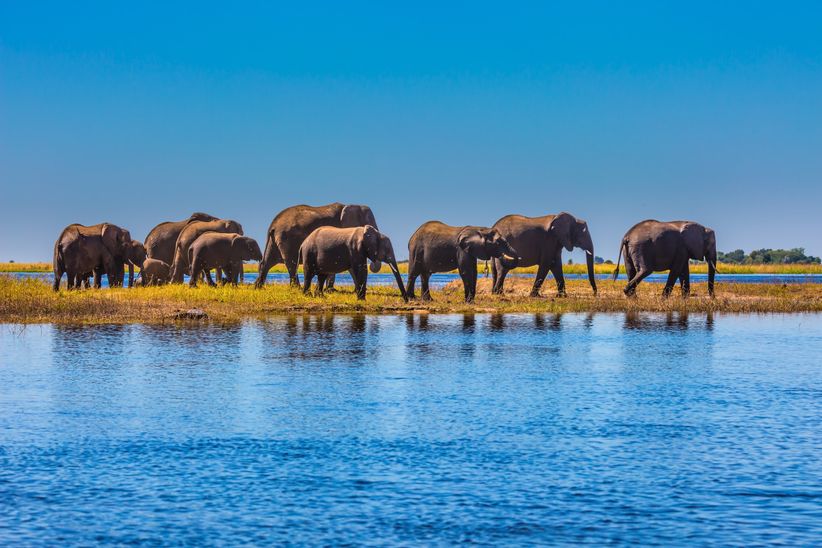 Chobe National Park
Though you *can* find a connection throughout Botswana, it doesn't come cheap or easy. That's why most people will take the opportunity to tune into the magic that is an African honeymoon and save the photo posting when they're back in their own zip code. This national park is home to the Big 5, and will have you in awe of this untouched, wild part of the world. If you stay at a high-end lodge, you will find a strong WiFi signal, but you can also camp at the park's many grounds, sans internet.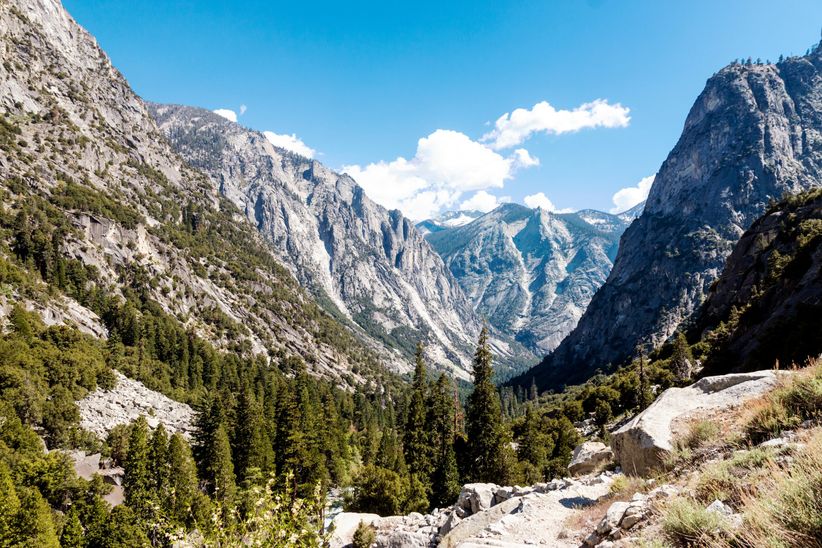 Sequoia and Kings Canyon National Parks, California
You want to go exploring and see the planet at Mother Nature intended — but you don't have a big budget to fly across the world, don't worry. There are plenty of affordable, yet breathtaking off-the-grid honeymoon destinations right in America's backyard. Consider heading to this part of California, where you'll find canyons, caverns, foothills and giant, oversized trees. You can split your honeymoon between these two areas, which lie next to each other in the Sierra Nevada mountains. Pack your camping gear — and prepare to be offline.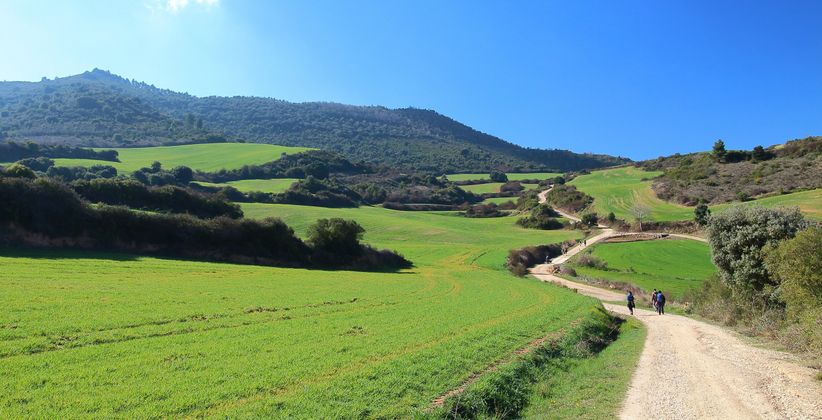 The Camino de Santiago
Starting your marriage opens a new book of your life — and deciding to walk The Camino de Santiago is a poetic way to illustrate the next step. Quite literally: this pilgrimage is popular among backpackers and stretches throughout three European countries: Spain, France and Portugal. By foot or by bike, it's a multi-week process that demands your mind and body — and doesn't offer a strong WiFi connection. Throughout the trip, you can stay at bed-and-breakfasts or hostels, depending on your budget, and you'll discover plenty of downtime to chat or enjoy one another's company.