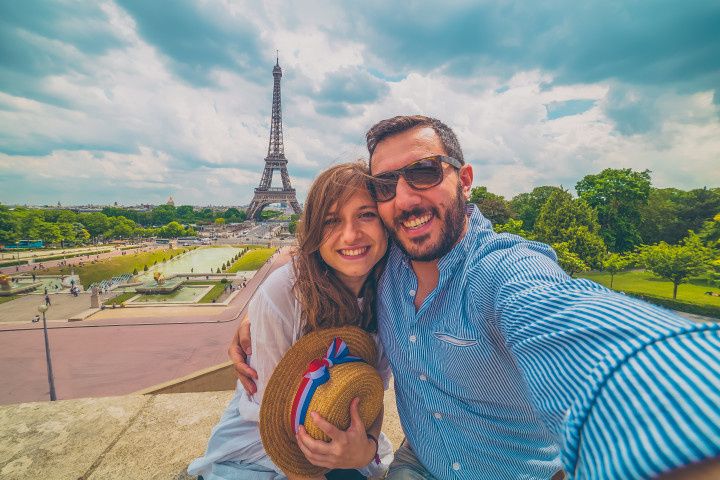 No doubt, wanderlust has always been a human condition. But as the ease of international travel becomes more affordable and encouraged, many newlyweds are choosing to celebrate the start of their marriage with big trips abroad to Instagram-worthy places. Though, of course, there are private moments built for do-not-disturb signs, other adventures give you the perfect excuse to snap a photo— or ahem, ten. From the beaches of Thailand to the undeniable romance of Paris, no matter where your nomadic spirit entices you to roam, you can find an Instagrammable experience.
Here, a few of our top picks for Instagram-worthy places across six of the seven continents. (Because hey, Antarctica is probably not your top getaway choice!).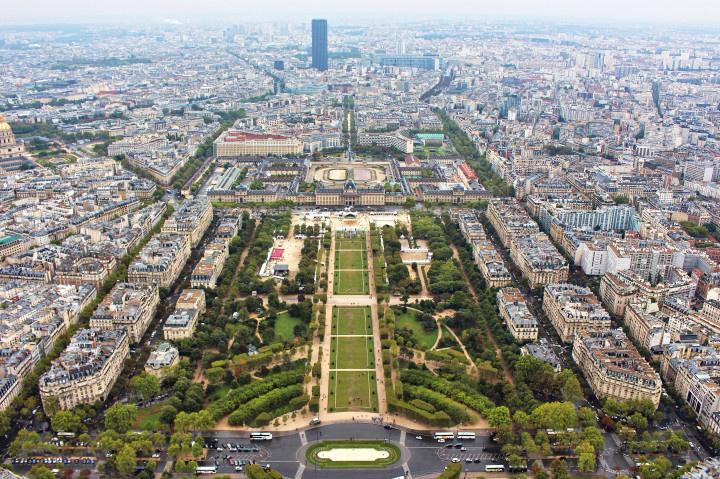 Top of the Eiffel Tower
Paris, France
About as iconic as it gets, many happily-in-love duos choose France for their first trip as a married couple. Beautiful, flower-filled streets, quaint cafes and cheap wine are reason enough to visit Paris, after all. No trip is complete without witnessing the Eiffel Tower in all of her glory — once in the morning and once at night. Ask a fellow tourist (preferably a couple you can trade with) to capture your newlywed bliss in the City of Lights.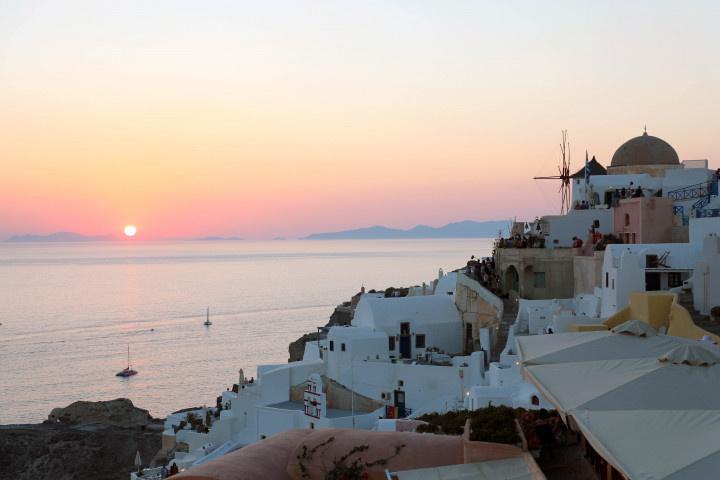 Oia Sunset
Santorini, Greece
One of the most popular and Instagram-worthy places for honeymoons, Greece packs in the romantic allure across its capital city of Athens and throughout the islands. Most famously, Santorini is known as the area for newlyweds, thanks to its small, winding streets, white buildings and gorgeous views of the sea. The best Instagram moment to capture is a sunset in Oia, which is renowned for its cascading colors of pinks, oranges, yellows and gold.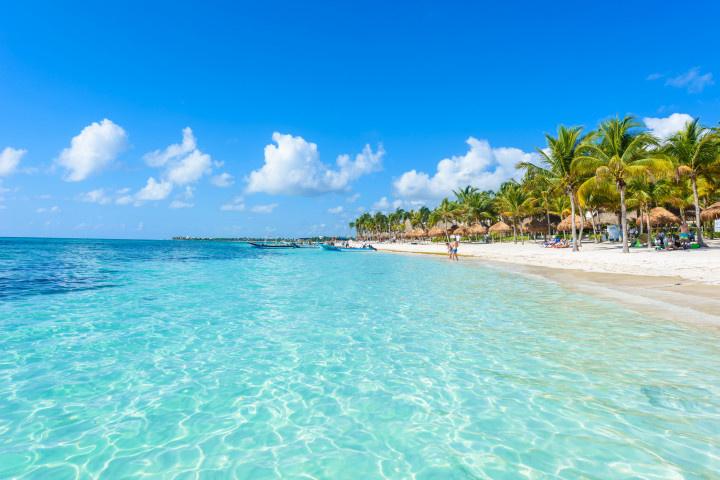 Mayakoba Beaches
Cancun, Mexico
A cool 45-minute drive from Cancun International Airport is Mayakoba, a place where you'll feel miles and miles away from the spring break party scene. This nature reserve features five luxury hotels, a cooking school, kayaking tours, hiking, bike rentals and much more. Though you'll pay more than if you stayed in the heart of town, Mayakoba is built for couples who want to get away from it all. Since the beaches are private, they're not busy, making for a picture-perfect photo opportunity for 'just hitched' newlyweds.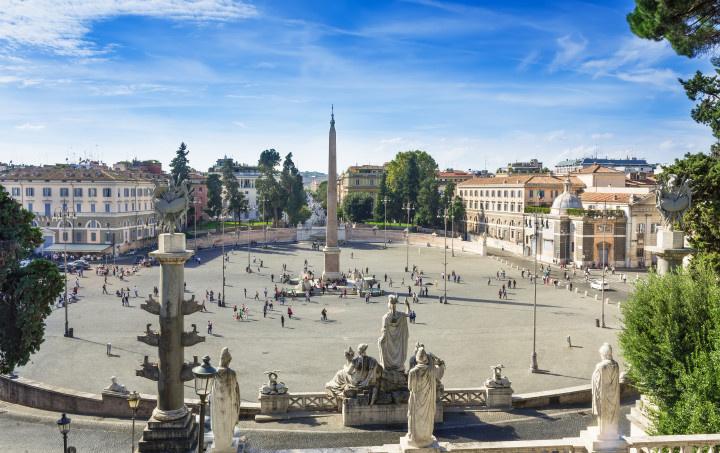 Pizza in Piazza del Popolo
Rome, Italy
It's your honeymoon, so calories don't count. And hey, if you're in Italy, you can't pass up a slice (or ten) of pizza, as the moon hits the sky. You can find it everywhere around the country, but one spot not to be missed is the largest piazze in all of Italy. Piazza del Popolo in the capital of Rome features many options for al fresco dining, local vendors selling art and goods, a gorgeous fountain and of course, all of the passion you'd expect from Italia.
Koh Samui long-tail boat ride
Thailand
While the flight is a long — and pricey — one, everything else is affordable in the beaches of Thailand. No matter if you choose a major hotel chain or a boutique find, most will offer the option to book a long-tail boat ride. Though this type of ride is still used to transport product and fruit today, many tourists can have this traditional experience as they island hop around on their honeymoon. When you're aboard, you'll be wowed by the tint of the sea and the sweet breeze in the Thai area. Add on a fresh coconut with a straw and you have an Instagram moment.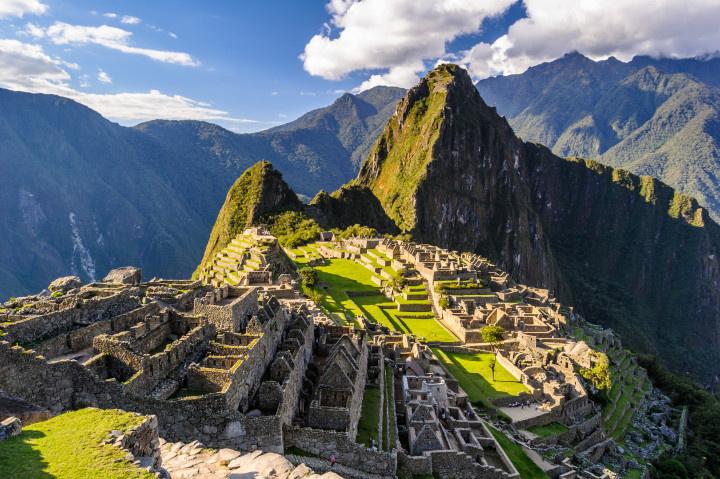 Machu Picchu
Peru
Some couples want to lay with their toes in the sand for a full week — and others can't sit still. If you're in the later crowd, there's no better honeymoon destination—and Instagram-worthy place—than Peru. With a versatile climate, offering city, beach, mountains and desert, you'll find the adventure you were craving post-wedding. Though you should book in advance and train for the trail if you choose to hike, one of the wonders of the world, Machu Picchu is a must-see. And of course, you can't miss out on an Instagram with your favorite person on earth in this spot that makes you amazed by our planet.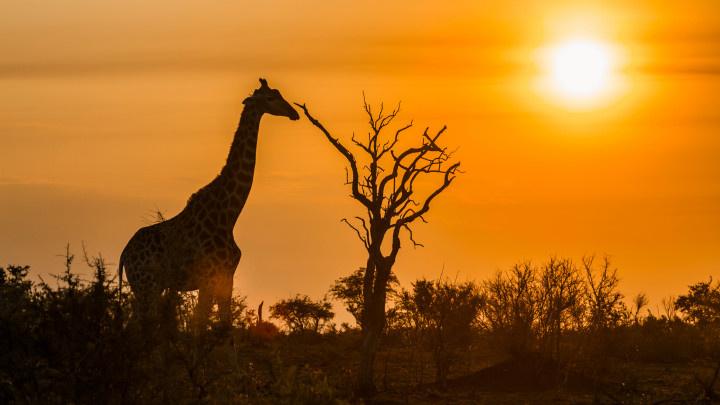 Sunrise Safari
Kruger National Park, South Africa
On many people's bucket lists is a safari in Africa, but hey, with a long flight and an expense investment, it sometimes takes time. For couples who want to invest in a multi-week, multi-flight journey, make sure to book time in Kruger National Park in South Africa, one of the most Instagram-worthy places. This sprawling bush is home to the big five, as well as endless other species and flora. Though it's an early wake-up call — we're talking 5a.m. — it's worth going on a sunrise safari with the game reserve you stay at. You'll see animals waking up, others going to bed, and the kind of sky you'll never see anywhere else.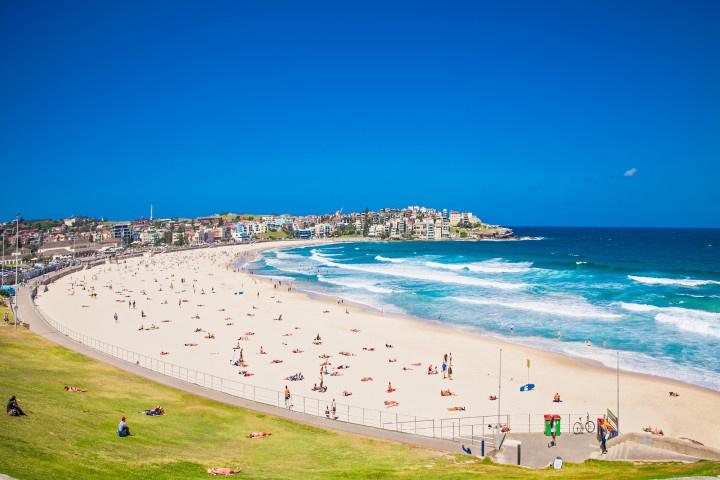 Bondi Beach
Sydney, Australia
Imagine the most beautiful blue and crisp white beach ever. Now, turn on an Instagram filter. This is what you'll find in Bondi Beach in Australia. Though it's a small beach town, it packs in plenty of vitamin sea that's built for Instagram photos. You'll want to spend time brunch-hopping around before you head to Iceberg, a pool that borders the ocean and makes for a picture opportunity you won't believe.