5 Reasons a Snowy Honeymoon Is Way Underrated
Sure, beach honeymoons are popular, but there's nothing quite like a romantic, snowy honeymoon. Here's why.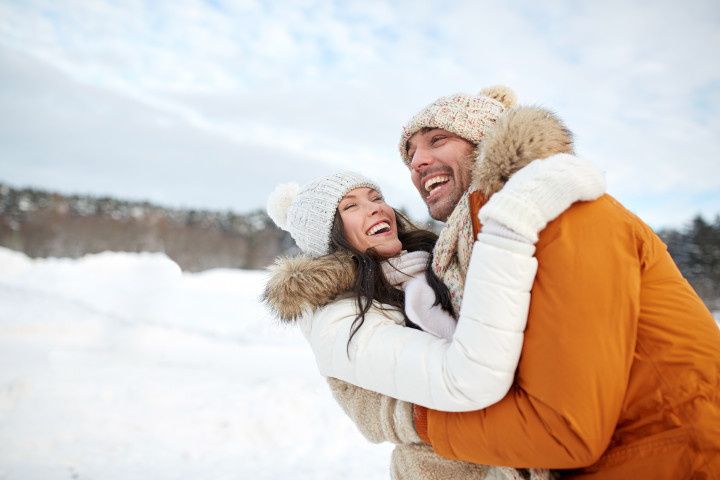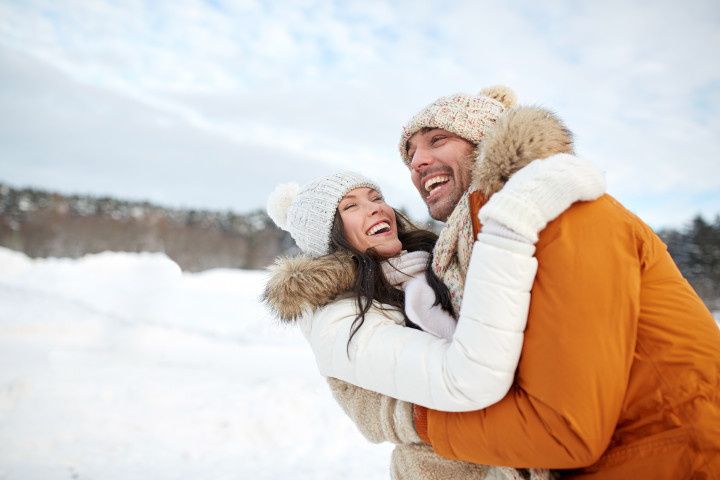 The most popular honeymoon destinations in the world might be sunny as can be, palm tree-clad and home to white-sand and crystal-clear water beaches, but that doesn't mean that snowy honeymoons can't be just as incredible. Just picture cozying up to a warm fire, under a wool blanket with the love of your life while soft, white snow falls peacefully out the windowsill. Sounds pretty romantic, right?
That's why we're uncovering some of the key reasons why you might want to consider skipping the beach for a snowy honeymoon.
You'll probably save money
Tropical honeymoon destinations aren't only expensive to get to travel-wise, but they also come with heftier price tags because, well, they're way more in-demand. When you opt for a snowy honeymoon, often during the off-season months between December and March, you're scoring the opportunity to save big bucks thanks to reduced rates (both in terms of airfare and hotels) and don't have to worry about fighting through crowds just to enjoy your surroundings. A winter honeymoon can be a total win-win!
There's plenty to do
Often people wonder what there is to do activity-wise if they were to go on a snowy honeymoon. Well, you're in for a treat—especially if you're a big winter sports fan. From skiing, snowboarding and snowshoeing to ice-skating, ice-fishing and ice-climbing, you'll have no trouble keeping yourselves active—that is, if you choose to leave that warm fireplace in your hotel room or lobby! And of course, there's nothing like a trip to the spa while the snow falls outside—hello, couple's massage!
The warm food and sips
If you love a good bowl of chili, a snowy, winter honeymoon was pretty much always in the cards for you. Cold-weather destinations practically have their own cuisine—think hot soups, teas and warm cocktails (ahem, hot toddy!). Of course, you'll have to go the romantic route and try a cheese fondue. Hey, when on your honeymoon do as the lovers do!
No pesky bugs
It's true that the warm weather can be nice, even at night, but don't forget the bugs and other pests that thrive in this type of climate—not to mention if you're in an exotic location. If you want to stay away from mosquitoes (also...Zika!), bees, ants, cicadas, ticks, etc., you can feel rest assured that they won't bug you (pun intended) in the freezing cold. That means you can breathe the fresh air without worrying about what just flew up your nose.
You're less likely to get a sunburn
If you happen to be particularly prone to sunburns, you have less of a chance of getting one—and spending your honeymoon indoors with an ice pack over your body—in a cold-weather destination. However, it is worth noting that it's possible to get a burn even on a snowy honeymoon, especially if you're partaking in an all-day outdoor activity such as skiing and snowboarding. Just remember to wear some SPF (at least 30) before you hit the slopes!