What to Do If You Get a Sunburn Right Before Your Wedding
If your big day is right around the corner, your safest bet for achieving a pre-wedding glow is to stay out of the sun.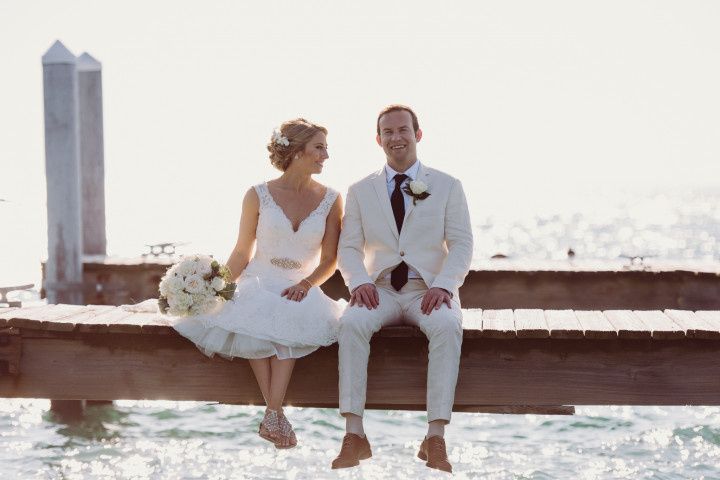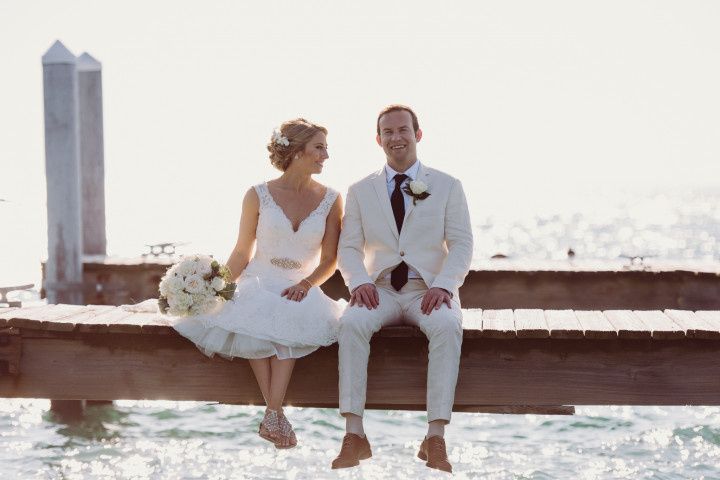 Photo: Freas Photography
If your big day is right around the corner, your safest bet for achieving a pre-wedding glow is to stay out of the sun. But if you accidentally find yourself with a sunburn (oops!), don't panic.


We reached out to beauty experts across the country and asked them to share their tips on what you should do next.
Aloe, aloe, aloe
This plant-based gel works wonders for soothing redness and burns, since it creates a cooling sensation as it's applied to skin. "Find the closest spa that provides facials and get an aloe vera-based facial to start soothing and reducing the redness in the skin," says Heather Ellison of Hair and Makeup by Heather in Maui, Hawaii. Applying aloe on a regular basis (i.e. multiple times a day) can also help minimize any peeling that might happen in the affected areas.


Use anti-itching remedies
While itching is actually a good sign (it means that your skin is trying to heal itself), it can be uncomfortable and annoying. Luckily, there are a few anti-itching remedies you can easily try from home. "For itching, hold cold compresses of mixed milk and oatmeal," says Jenna Marie Streitenfeld of Kiss This Makeup, LLC in Miami, Florida. "Create a paste-like consistency, apply to a soft towel, and apply the paste to affected areas. For other other soothing compresses, you can hold lavender tea bags on affected areas." Streitenfeld also recommends avoiding the use of scented perfumes and lotions until your sunburn heals.


Stay hydrated
It's important to moisturize your skin from both the outside and the inside in order to optimize the healing process, so be sure to drink plenty of water. "The drier your sunburn (and you) get, the more likely it will peel," says Becca Toups of Glam Mavens in Albuquerque, New Mexico. "Apply a hydrating spray followed by an aloe-based lotion. Reapply as often as possible. Stick to creamy, hydrating makeup — nothing matte or powdery, as they can show off any dry or peeling skin."


Amp up treatment with products
If home remedies aren't up your alley, there are a few store-bought products that might come in handy, says Kelli J. Bartlett of GLAMSQUAD, Inc. in New York, New York. "I am a huge fan of Rescue Skin. Opt for the serum for the most concentrated ingredients. It heals skin quickly using stem cell-derived actives to help combat puffiness, redness and dryness. Apply one packet in the morning, one in the afternoon, and one at night."

Bartlett also recommends the use of a facial hydrating mist. "Caudalie spray is the perfect after-sun spritz. The fine mist restores moisture back to the skin's top layers and soothes redness for a continuous boost of hydration," she says.


Color-correct
There are certain tricks when it comes to hiding redness and balancing out your skin tone with makeup. "Apply a green or yellow color corrector (depending on skin tone) after sunscreen to reduce the redness before applying foundation," says Ashley Love of Glam Nola in Metairie, Louisiana. "Keep foundation light so the skin doesn't get irritated. Airbrush makeup can help achieve a flawless finish!"


Embrace the sunkissed look
Rather than piling on layers of thick foundation, focus on neutralizing the redness of the sunburn instead of trying to cover it completely. "By applying a redness-reducing product like a BB cream or a primer rather than a heavy foundation, your skin will look much more natural and sunkissed for the big day," says Christie DuBois of Christie Michelle Makeup, Inc. in Lake Worth, Florida.


Trust your makeup artist
In the end, put your trust in your makeup team when the wedding day arrives. "We will select a foundation color as close to the skin] tone as possible," says Karen Boni of [Beautiful You Make-Up & Hair Services in Tampa, Florida. "With the products we use, we generally are able to cover the face and chest area with no evidence of the sunburn coming through."