Congratulations! You made your dreams come true by enduring all of those dates to finally find the person meant for you. As you begin to brainstorm where you should jet-set to celebrate your new marriage, you might find one little issue in the grand plan: your budget. While everyone would love to bask away in the glory and the abundance of the south of France or the islands of Greece, it isn't a reality for all twosomes. Don't be dismayed though, there are still plenty of beautiful, romantic, and affordable honeymoons in the U.S. closer than you think. So near, in fact, you don't need a passport to go!
If you're trying to save more money than you spend, consider these affordable honeymoons in the U.S.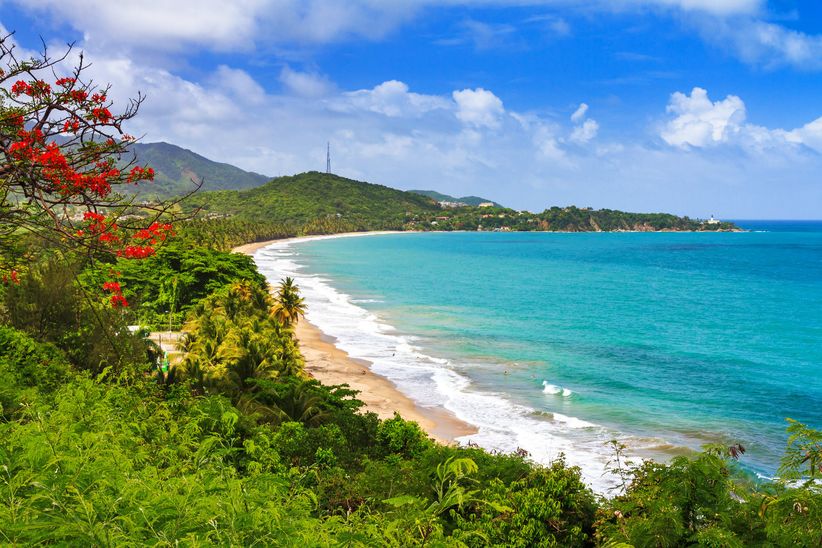 Puerto Rico
You will feel as if you were transported to a tropical oasis when you touchdown in Puerto Rico, but you're still—technically—in the country. With the warmth of the Caribbean waters, the crisp softness of the white sand and a charming old town with a rich history, the capital of San Juan is recommended for lovebirds. Make sure to carve out time away from the shore to try the national dish of mofongo and get lost in the colorful, winding streets. Because of the destruction Puerto Rico suffered during hurricane season, you can also travel happily knowing you're helping to rebuild and restore this destination spot that's home to countless families and citizens, too.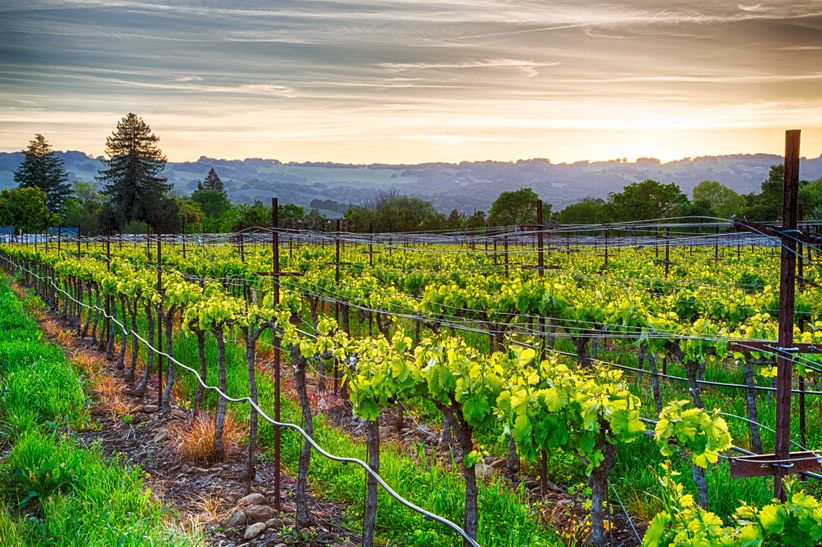 Sonoma, California
You're already drunk off of one another's love, so why not remain tipsy for your honeymoon? For couples who like to take the long way around, consider driving your way through the wine country of California—one of the most affordable honeymoons in the U.S. In Sonoma, there are more than 400 wineries and an endless selection of farm-to-table menus at top restaurants. You'll save money by staying at a bed and breakfast as opposed to hotel located at a vineyard. For the days when you don't want to worry about drinking too much, many lodges offer shuttle services to and from the vineyards. You can also take advantage of nearby hiking trails, lakes and other ways to relax into the start of your marriage. Cheers!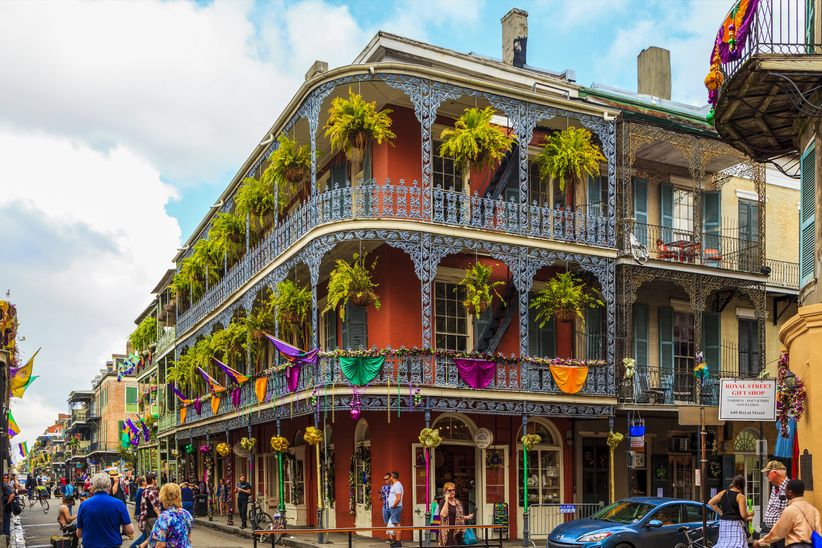 New Orleans, Louisiana
When you met your now-spouse, loving them was simple, so celebrate your lifelong commitment with a New Orleans honeymoon. If you choose to stay in the iconic French Quarter of New Orleans, you'll run up quite the tab, but a 20-minute walk, 10-minute bike or 5-minute Uber away are affordable Airbnbs and hotels. This Louisiana city is one of the only with an open container rule, making it fun to grab Hurricanes and wander about the streets, buying souvenirs and handmade goods. With some of the most decadent—and rich—Southern food on that side of the Mississippi, you better come as hungry as you are thirsty.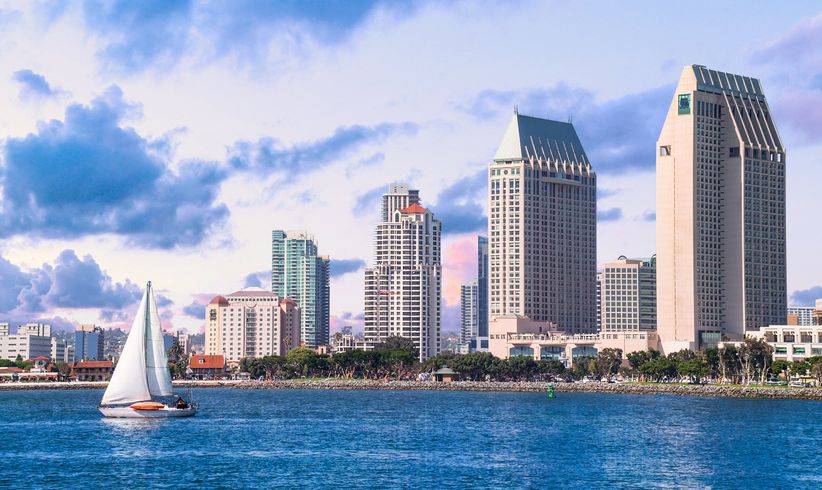 San Diego, California
On the pacific coast of California is a seaside city that's known for its surfing. You'll find a laid-back approach to life in San Diego, making it one of the most relaxed and affordable honeymoons in the U.S. With an active downtown, boardwalk and outer region with hiking trails, it is considered one of the more affordable areas of the Golden State. Whether you choose to spend all day soaking up that vitamin D and snuggling under an umbrella, or walking around the iconic zoo or biking your way through Balboa Park, you'll only feel zen when you're in San Diego. As a bonus? It has some of the most idyllic weather in the country, so you can expect sunshine always.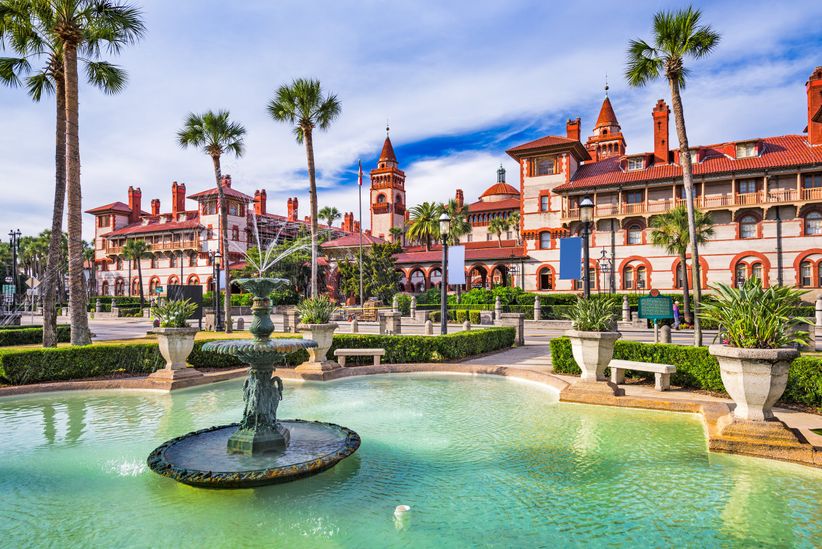 St. Augustine, Florida
Forget about Miami and the Keys, and save your money by heading to the northeast coast of Florida for one of the most affordable honeymoons in the U.S. St. Augustine isn't only known for the white sandy beaches you associated with the Sunshine State, but it happens to be the oldest city in the United States. Because it is small and not as tourist-packed, most hotels are affordable, and restaurants are generous with their fresh catches of the day. You can relax on Crescent Beach, admire animals at Anastasia State Park, or tour through the historical old town, with Spanish touches of influence.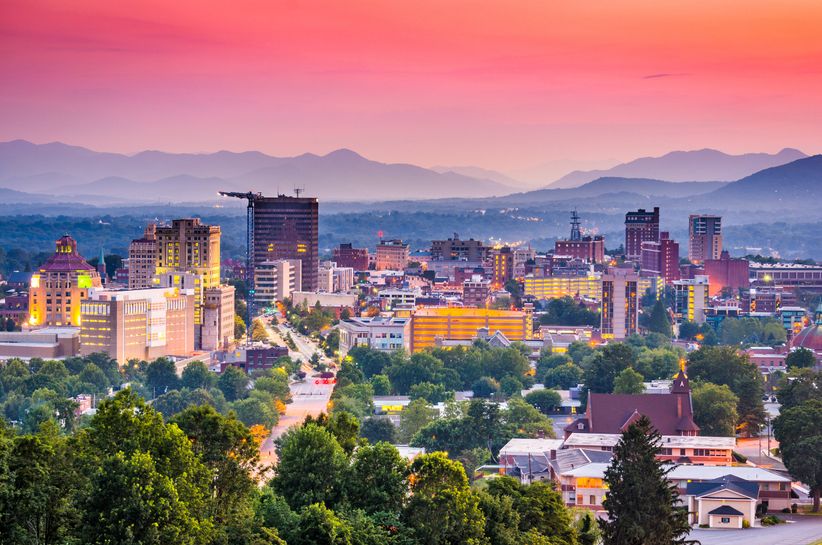 Asheville, North Carolina
It's been the talk of the town for a while, and for good reason: surrounded by the Blue Ridge Mountains, there's nothin but beauty in this North Carolina region. Though you'll need to rent a car, don't worry too much about driving, since hey, they take it slower down south. While some of the more expensive resorts will run high, there are plenty of affordable options in the downtown area, home to a robust art scene with galleries and museums. While you're visiting, make sure to dine at the locally-owned restaurants, and take a trip to the Biltmore, the largest privately-owned home in the country.