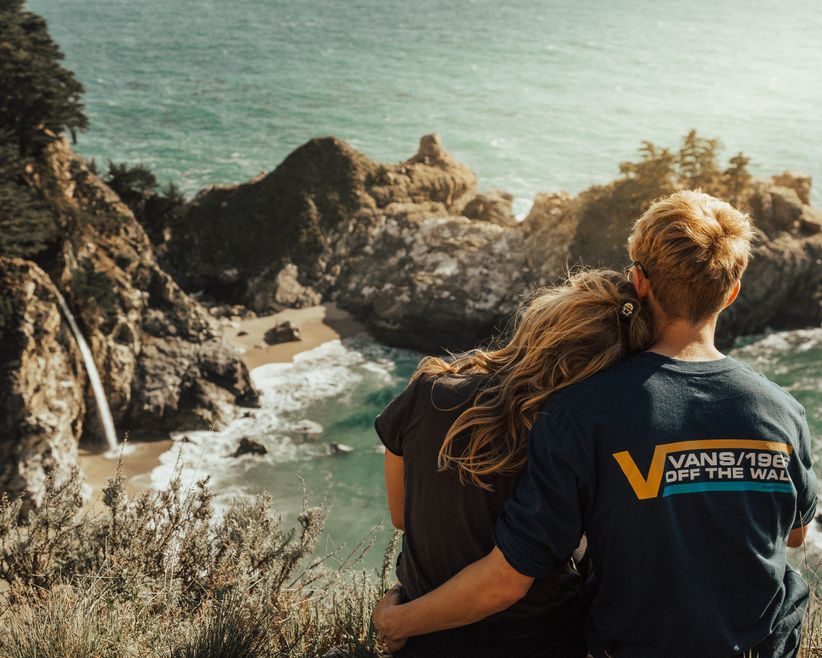 Falling in love doesn't just happen behind closed doors or from across a bar table these days. Nope, our relationships from the sweet beginnings to the waltzes down the aisle are chronicled on social media. Instagram, Facebook and even Snapchat for some duos, serve as a soapbox to profess your love. Though, of course, you shouldn't choose a honeymoon in the U.S. merely for its natural light and photo backdrop options — but it helps to know where to take a super-cool image. For those newlyweds who are keeping their post-wedding travel plans stateside, there are a handful of areas across the country that basically beg you to selfie in front of 'em.
From the majestic colors of Mother Nature to the jaw-dropping man-made creations, here are the most instagrammable spots for a honeymoon in the U.S.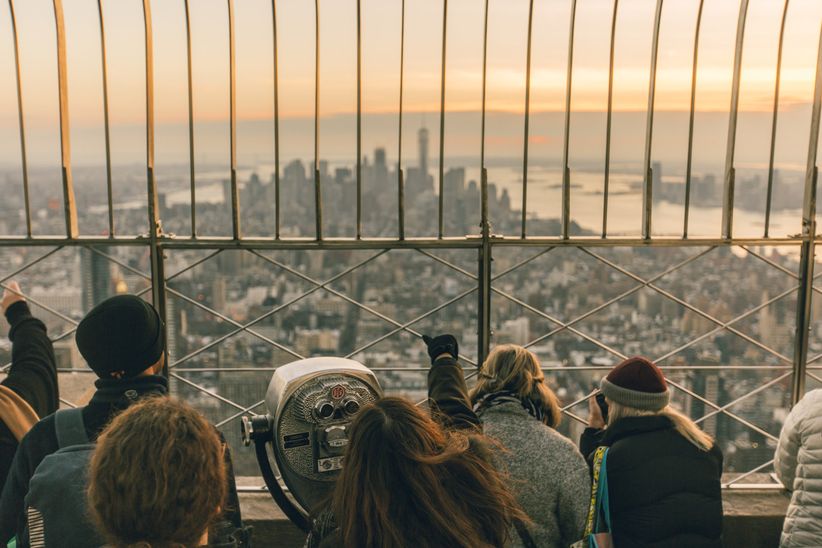 Top of Empire State Building
New York City
A Big Apple honeymoon challenges couples to go big — or go home. In the city that never sleeps, there are endless restaurants to dine at, tours to take and nightcaps to be had. But for a legendary image that illustrates just how 'top of the world' your love is right now, there's no better spot than the top of the Empire State Building. It's worth the extra investment to arrive before the crowds in the morning, giving you the opportunity to watch the sunrise over this one-of-a-kind town with your one-of-a-kind person.
Wynwood Walls
Miami, Florida
Though you probably consider Miami more of a bachelorette or bachelor party destination, there's plenty of romance to go around in this Florida city, making Miami an ideal spot for a honeymoon in the U.S. Thanks to a plethora of beaches that serve as your playground and a bustling food and art scene, you and your honey definitely won't be bored. Before you takeoff home with a tan, make a pit stop by Wynwood Walls for an Instagram photo session. Featuring the dazzling work of mural artists around the world, you'll be in awe of these colorful masterpieces.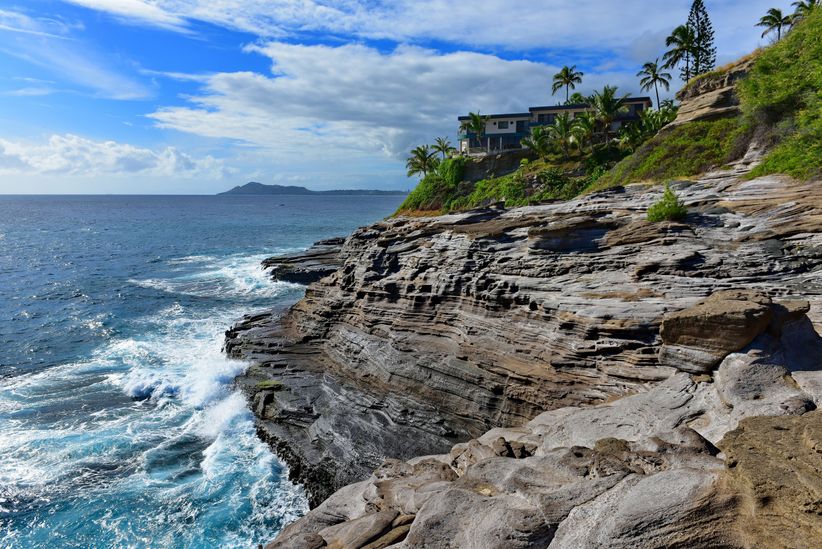 Spitting Cave
Oahu, Hawaii
You don't need a passport to for a Hawaii honeymoon — but you'll feel like you're a continent away from the moment you land. Most couples will island hop around, making sure to spend at least a few days in Oahu. Made for hikes and sights, add Spitting Cave to your schedule. This teeny-tiny inlet flows into a cave on a cliff, and the pressure from the water causes an aqua show with every wave. Though you should be extra careful, wait for a big splash and have a passerby snap your Insta.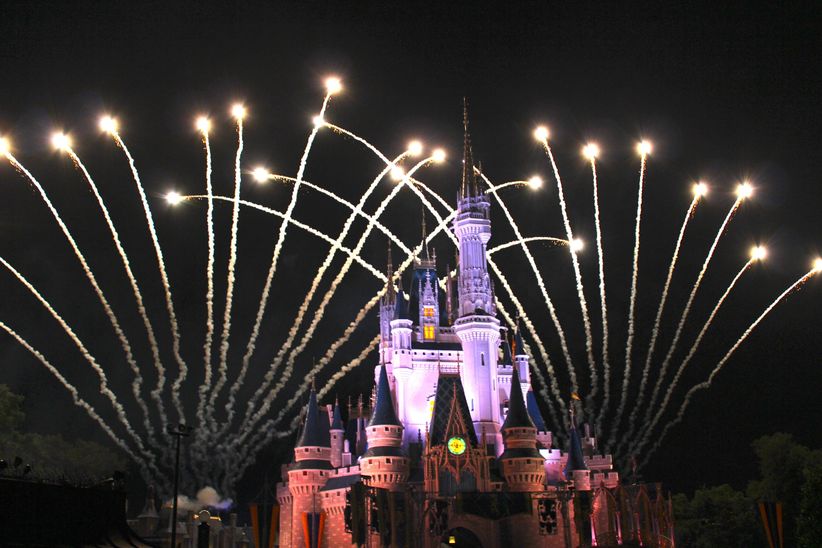 Cinderella's Castle
Orlando, Florida
There's no better excuse than your honeymoon to go overboard on your Disney fandom. For Mickey and Minnies who can't think of any better getaway than the Happiest Place on Earth a.k.a. Walt Disney World, a photo in front of Cinderella's Castle is a no-brainer. Whether you dress-up as your favorite princess and prince, a cartoon character or something else entirely, here's where you can let your Disney-obsession have its heyday. After all, you did find your one true love — so why not celebrate?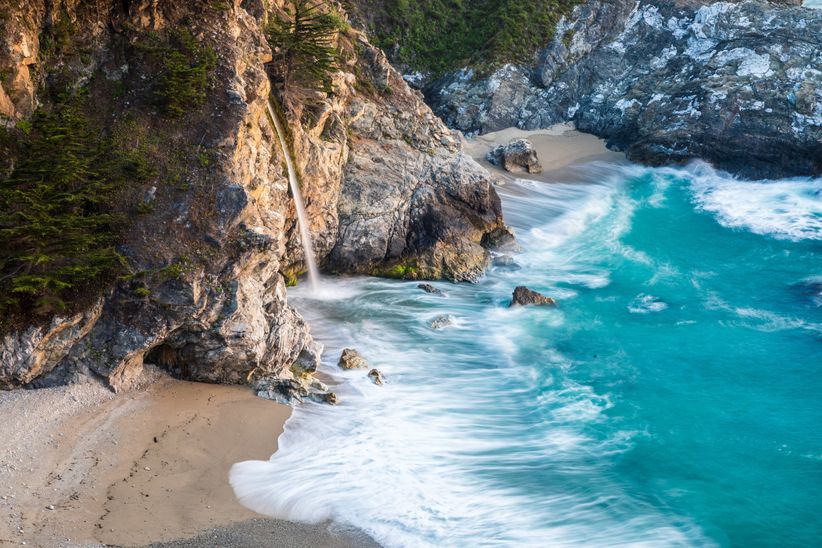 McWay Falls
Big Sur, California
Jagged, beautiful and untouched, Big Sur is a stretch of land between Carmel and San Simeon on the coast of California. It's the iconic — and gorgeous — Route 1 to drive on your Golden State honeymoon, since you have mountains on one side and the Pacific Ocean on the other. You'll probably snap dozens of photos along the way, but make sure you see the 80-foot McWay Falls. Nestled in Julia Pfeiffer Burns State Park, it is active and Instagrammable year-round.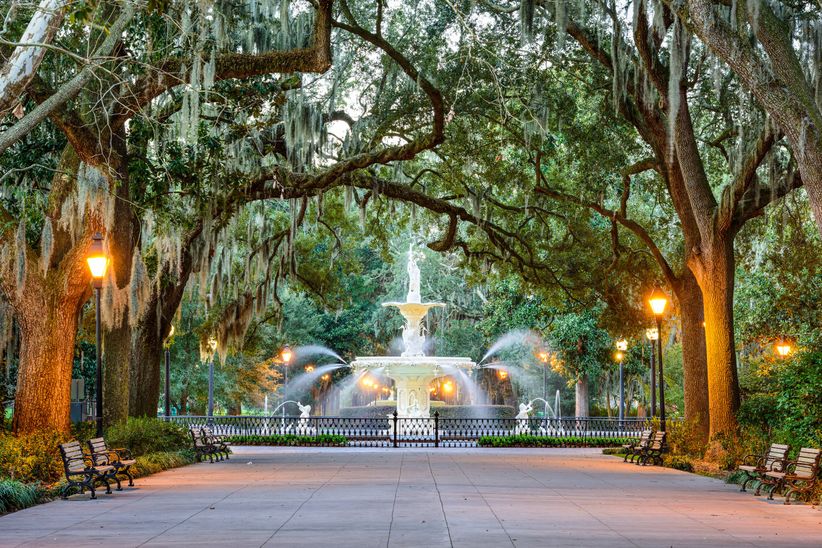 Forsyth Park
Savannah, Georgia
Remember the scene in Forrest Gump where Tom Hanks offers chocolate to everyone who joins him on his bench? He's sitting pretty in Forsyth Park, in the historic district of Savannah, Georgia, which is one of our favorite cities for a honeymoon in the U.S. For an easy-breezy, slow-paced honeymoon in the heart of the South, this destination offers charm and decadent grub. When you're exploring the cafes, shops and cobblestone streets, take your time strolling through these 30 acres. Especially if you visit in spring or summer — you'll be wowed by the beauty.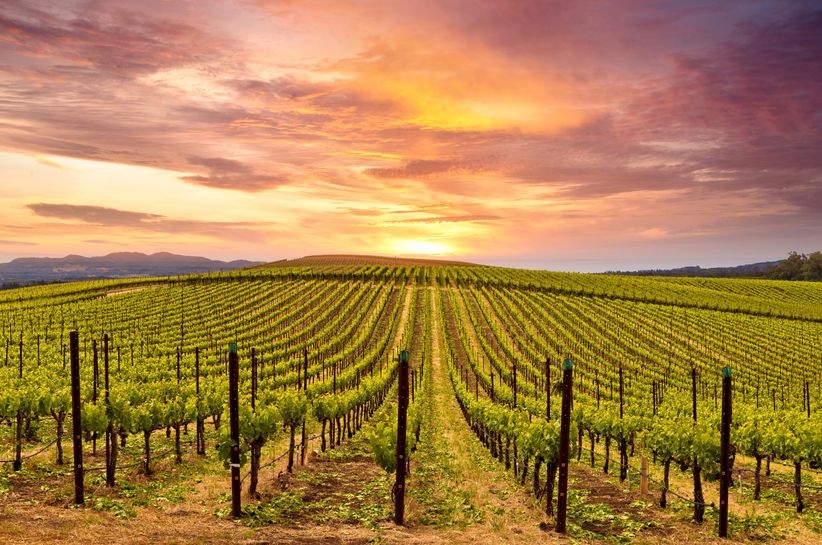 Vineyards
Napa Valley, California
Really, anywhere you go in Napa you'll find an Instagram moment. From standing in front of the vineyards to boarding the super-fun Napa Valley Wine Train, you'll be tipsy off of one another, the views and duh, the wine. We suggest using Uber when you're visiting so you can both indulge in the California wine region, and hey, maybe your driver will take plenty of photos for you if you tip him or her kindly.