Miami Honeymoons
Sunshine, nightclubs, and beautiful beaches make a Miami honeymoon ideal for the fun-loving couple.
The Miami Honeymoon Itinerary
Though the City of Miami is often touted as a destination for bachelorette or bachelor parties — a Miami honeymoon can also be super-romantic. With nearly year-round sunshine, newlyweds who venture here will not only soak up plenty of vitamin D, but they will have a plethora of dining, entertainment and lodging options. What sets apart Miami from other cities or areas in the Sunshine State is its art scene and city life feel. After all, while some duos want to lay on the beach day-in and day-out on their first trip married, others seek adventure, stimulation and cultural immersion.
If you're part of the latter crowd, here's what you need to know about planning a Miami honeymoon.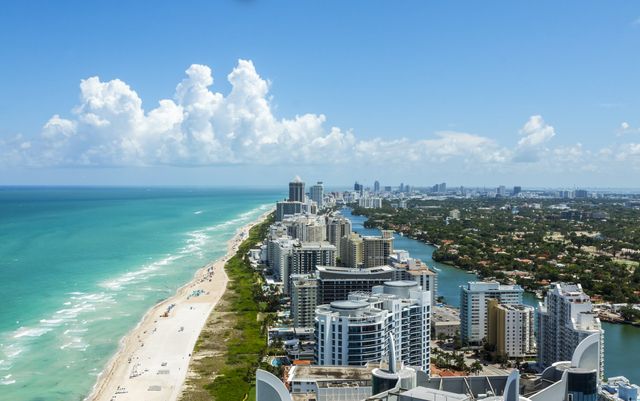 How Long to Stay in Miami
With many non-stop flights from many major United States cities, Miami is an easy destination to travel to for a long weekend. But since it's your honeymoon (yas!) — and you want to soak up as much of those newly-married vibes as long as you can, we suggest taking at least a week to truly navigate all that Miami has to offer. Be mindful of flight times, since traffic to and from the airport can be a mess, especially during rush hour. If you're not against renting a car or opting for a car service, you can also fly into the Fort Lauderdale airport, which is only about 45 minutes away from the heart of South Beach.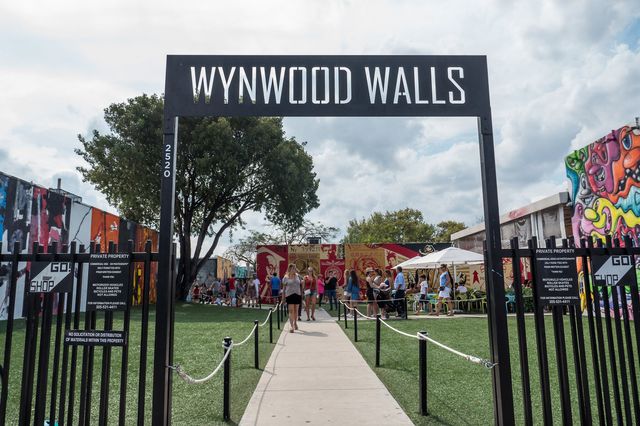 What to Do on Your Miami Honeymoon
The beach. The art. The food. The sunsets. The booze. The sports. The parties. The better question is what can't you do on your Miami honeymoon? We suggest splitting up your honeymoon between the R&R you desperately need after wedding planning, and all of the excitement you can find within the city limits. Set aside a day to experience the Wynwood Walls, a mecca for street artists around the world. Not only are many of the masterpieces Instagram-worthy, but they all tell a story near-and-dear to the artist's heart that you may relate to. If you're curious about the historical background of this popular spot in Miami, book a tour to gain great insights.
Art lovers will also enjoy exploring the city's Design District, which is renowned for upscale shopping and modern architecture. While you're here, you can pick up a treat or two to take home from your honeymoon, and dine at celebrity-chef restaurants.
For those who love watersports — and frankly, get bored sunbathing — consider a jet ski tour with Boucher Brothers. It's a different way to witness the skyline and hear about Miami's past from a local. Plus, if you both love speed, you can floor it on the water. Or, race one another for a bit of competition between spouses.
Depending on where you stay, you'll probably have beach access. If you don't, it's worth an afternoon or two exploring South Beach. Buzzing with travelers and celebrations, the white sand comes alive, allowing you go swimming, drink cocktails on the shore, play a round of volleyball or finally take an hour to, well, read.
Where to Eat on Your Miami Honeymoon
There are many influences to the cuisine of Miami, thanks to its southern roots and short distance from Cuban. As an international hub with a major Spanish-speaking population, you'll find endless options to feed your tummy while on vacation. If you and your number one are big into brunch, make sure to book a reservation at Bird & Bone. It's touted as the best fried chicken in the city (if not the state), and offers a classy upgrade to many traditional Southern dishes. You can wash down your somewhat spicy concoctions with signature cocktails or an impressively strong iced coffee.
For a fascinating — and delicious — blend of Japanese and Peruvian mainstays, choose Chotto Matte for one of your dinners. It masterfully blends together all of the flavors of these two different palettes from two continents in a mouthwatering way. Plus: when you look up in this restaurant, you'll be dazzled by the incredible design that opens right into the bright blue Miami skies.
You dreamt of an Amalfi Coast honeymoon but your budget was more on the Miami track. You can get a taste of Italy by visiting Le Sirenuse Restaurant & Champagne Bar, a fine dining establishment. Though it's pricey, it's worth the splurge to officially toast to your new marriage! Order housemade truffle pasta and lobster tails, and go ahead, buy the bottle of champs.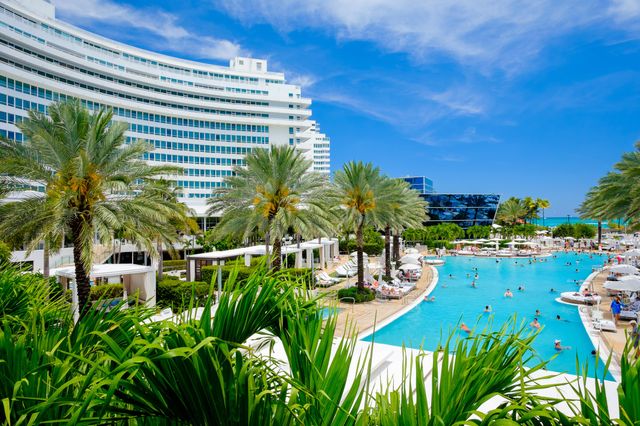 Where to Stay on Your Miami Honeymoon
No matter what type of couple you consider yourselves to be — from eccentric to boogie — you can find a hotel that fits your taste. For those who seek the luxuries that come with a household name like Hyatt but want the added charm and unique vibe of a boutique hotel, The Confidante Miami Beach is a solid bet. It's more affordable than other resorts in the South Beach area, but packs the same level of comfort and romance you'd want out of a honeymoon. Make sure to upgrade to a suite-level room with a view of the Atlantic for extra goodness.
If you're using your honeymoon as the excuse to go five-star, book your nights at The Ritz-Carlton Regent Bal Harbour. It's removed from the hustle-and-bustle of the city, and features freestanding tubs, walk-in showers that fit two and floor-to-ceiling windows. Did we mention there's also a Guerlain Spa that will have both of you thoroughly relaxed from the stress of planning?
For those who want to go classic, there's no other hub than The Fontainebleau. Massive, sprawling and home to a nightclub in the basement, you have everything you really need without leaving the property. It's pricey, but is considered one of the most renowned in the city, with plenty of beach access and pools, as well as food and other amenities.
Article by Lindsay Tigar
Flight 3
- Remove Flight
+ Add Flight
Flight 4
- Remove Flight
+ Add Flight
Get access to travel deals when you book your honeymoon through WeddingWire