Planning a destination bachelorette party is definitely an exciting time for both the bride-to-be and her bridesmaids. But, before you start ordering cutesy cut-out banners or inflatable drink floats, you have to determine the possible bachelorette party destinations and potential bachelorette party themes. Narrowing down where to jet-set for the weekend can be somewhat of a pain, since there are so many bachelorette party destinations to choose from. So, if you're on the hunt for a dream bachelorette party destination, we've got you covered. Whether you're wishing for a weekend filled with manis and mimosas or want to find an action-packed location, these are the best bachelorette party destinations of all time.
Here are the best bachelorette party destinations for every kind of girls getaway.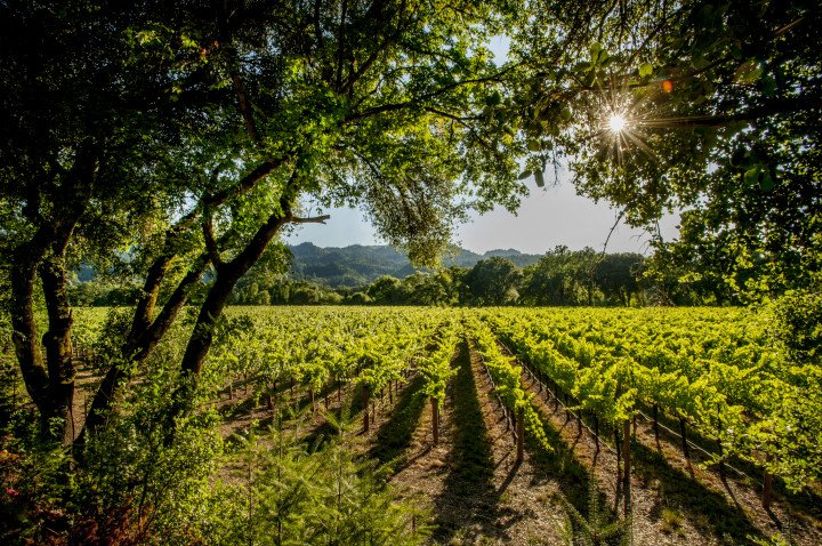 Wine Down: The Wine & Vineyard Bachelorette Party Destinations
If you're a lover of wine and hope to have a wine country bachelorette party, then our number one bachelorette party destination is Napa Valley, California. This vino paradise is known for its award-winning wines and picturesque vineyards — making it the best bachelorette party destination for wine tasting and tours. With more than 400 wineries to tour, you can easily spend your last fling before the ring sipping your way through the countryside of this gorgeous wine region.
Other wine tasting bachelorette party destinations include:
Charlottesville, Virginia: Your squad can follow the Monticello Wine Trail where you'll be impressed with photo-worthy vineyards and top-rated wineries, like Pippin HIll, Keswick Vineyards and more.
Portland, Oregon: Great for beer and wine lovers, Portland is a hot spot for bachelorette parties since the hip city is known for its microbreweries and Willamette Valley wine.
Finger Lakes, New York: Plan a weekend getaway in upstate New York where you'll have tons of wine trails to choose from. After a day of wine tasting you and your gals can even check out the Finger Lakes' gorgeous waterfalls, like Rainbow Falls and Eagle Cliff Falls.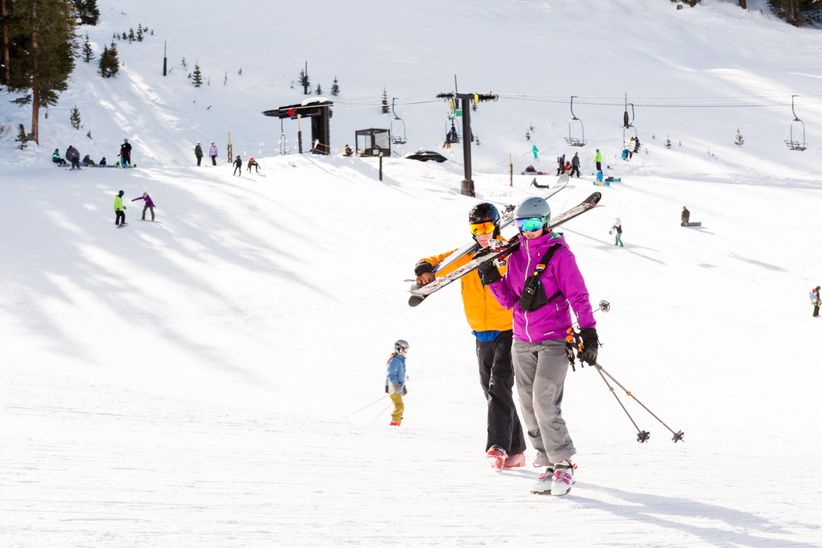 Fit and Fun: The Outdoorsy Bachelorette Party Destinations
Whether you're hoping to hit up the slopes or explore some scenic hiking trails during your bash, Vail, Colorado is the best bachelorette party destination for fit and active brides-to-be. Vail is filled with snow-capped mountains and luxury cabins where you and your squad can have a one-of-a-kind bachelorette party. Along with some of the country's best skiing and resorts, the city also has a superb restaurant and dining scene to check out after an action-packed day.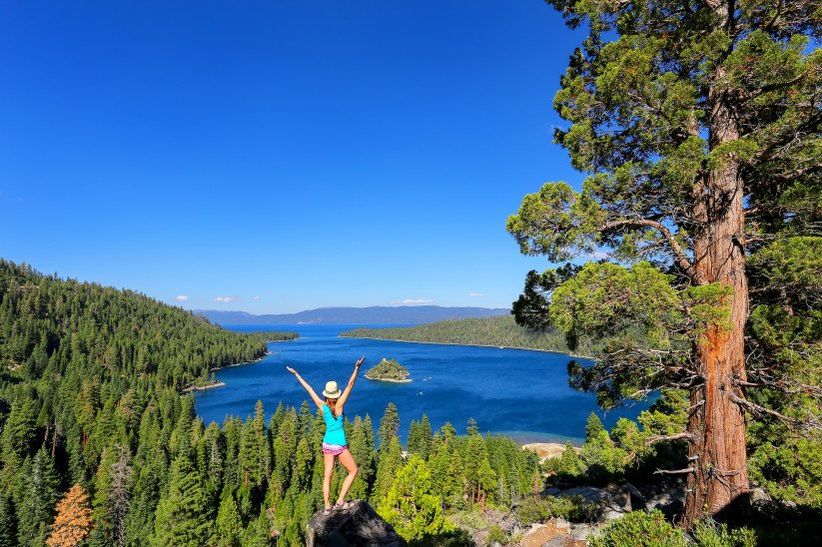 Other destinations that are popular for an active bachelorette party include:
Lake Tahoe, Nevada: Check out Lake Tahoe hiking trails like Mount Rose, Emerald Falls and Tahoe Rim Trail for an epic outdoorsy bachelorette party.
Asheville, North Carolina: Located within the Great Smoky Mountains, Asheville offers plenty of outdoor experiences for you to check out during your trip. Asheville is also known for its local breweries, which your 'maids can visit after a day of hiking and exploring.
Jackson Hole, Wyoming: Jackson Hole offers tons of scenic outdoor activities for you and your 'maids to enjoy. From the Grand Teton National Park to Yellowstone, you and your friends can spend your trip exploring mountains, rivers and other beautiful landscapes at this popular bachelorette party destination.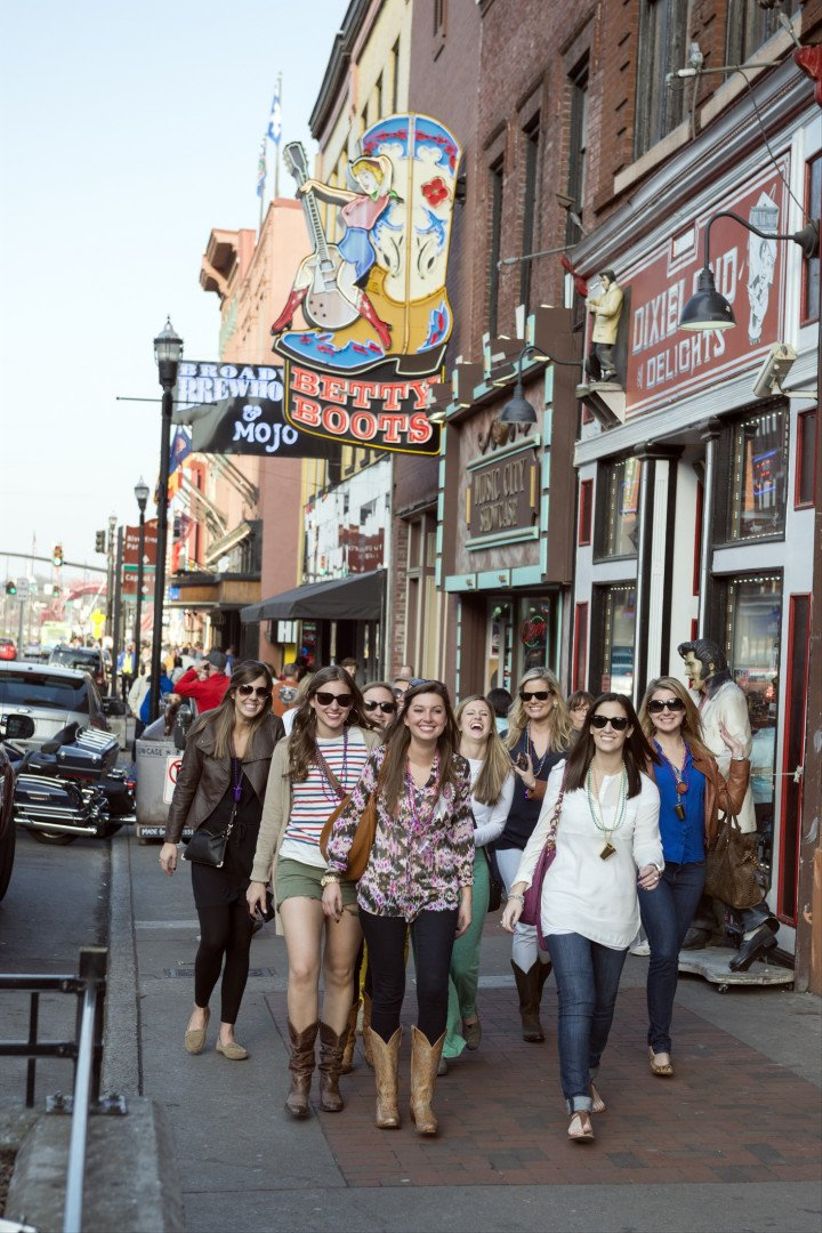 Country-Inspired: The Countrified Bachelorette Party Destinations
For brides-to-be wanting to kick it with their girls in their finest cowgirl boots and daisy duke shorts, Nashville, Tennessee is our top pick. Nashville is not only home to legendary country music venues, like Grand Ole Opry, but also includes a strip of country-themed bars that attracts bachelorette and bachelor parties from all over the the United States. You and your gang can easily bee bop along Broadway to various bars for live music and entertainment — like the popular Honky Tonk Central — for an unforgettable bachelorette party.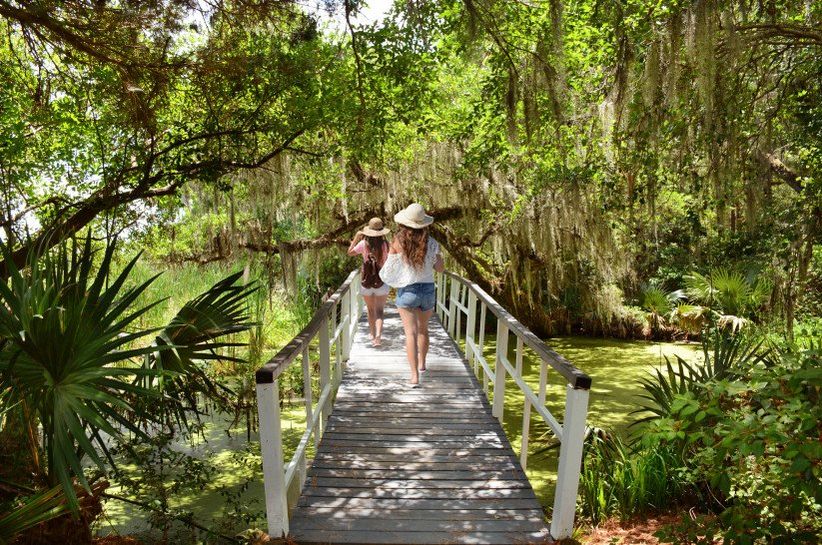 Other country bachelorette party destinations include:
Charleston, South Carolina: From the colorful row houses on East Bay Street (better known as "Rainbow Row"), to the delicious Southern cuisine on King Street, Charleston is a fabulous choice for a rustic bash.
Savannah, Georgia: Filled with Spanish Moss trees and other charming Southern touches, Savannah's National Landmark District provides bachelorette trips with plenty of things to see and do. Not to mention the town's open container law makes it a great place to picnic al fresco with a bottle of bubbly, too.
Austin, Texas: You and your gang will have blast checking out Sixth Street bars or enjoying some live country music on Rainey Street in this Texas location.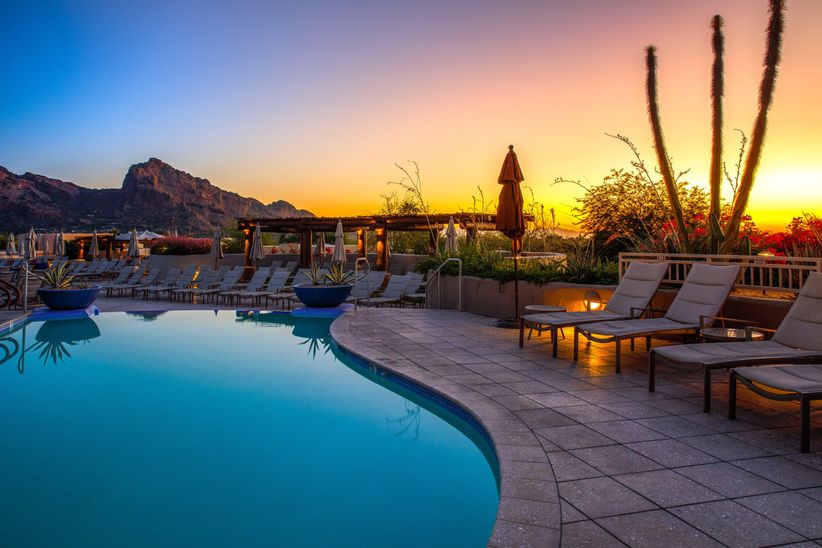 Manis & Mimosas: The Spa Bachelorette Party Destinations
Brides who love to relax and want a spa-themed bachelorette party should look into Scottsdale, Arizona. Scottsdale is known for its top-notch spas that you can check into and unwind. From Zen meditation gardens, to soothing reflection ponds, you'll leave your bachelorette party feeling refreshed and even more ready for your big day.
Other spa bachelorette party destinations include:
Santa Barbara, California: While also being a hotspot for wine tasting, Santa Barbara also has plenty of spas, like the popular Floating Luxury Spa that you can visit to get some R&R in during your bach bash.
Kailua Kona, Hawaii: With a tropical setting and a variety of different soothing resorts and spas, Kailua Kona is a fab choice for laid-back and relaxing bachelorette trips.
Newport, Rhode Island: Along with its stunning views of the northeast coast, Newport is also one of the best bachelorette party destinations for spa lovers. The most popular choice for bachelorette parties to check into is the the the Spa at Newport Marriott, which offers eight treatment rooms and a full-service hair and nail salon.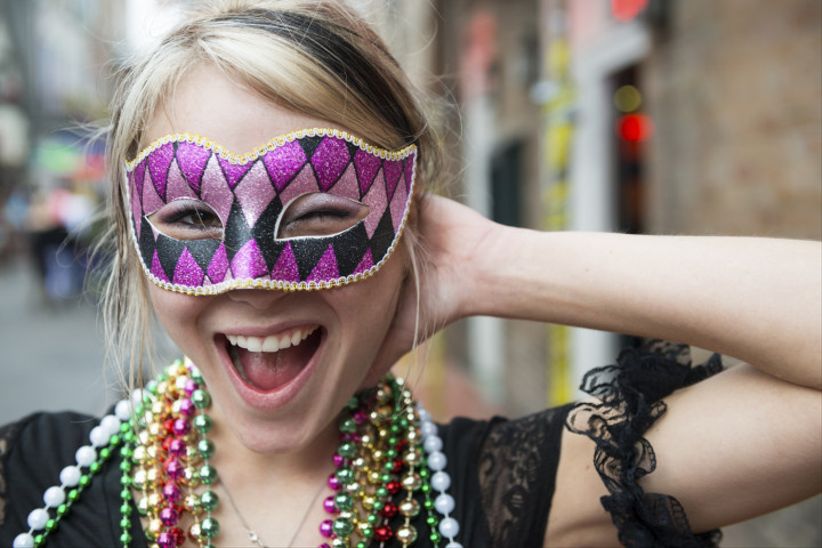 Wiggin' Out: The Night Out Bachelorette Party Destinations
If you love hitting the town with your squad, we definitely think you should visit New Orleans, Louisiana for your bachelorette party destination. You and your 'maids can visit the famous streets of the French Quarter, like Bourbon Street, for a killer nightlife scene that's filled with flavored drinks, like Hurricanes, Grenades and more. New Orleans also has a world-class jazz scene, so you'll be surrounded by live music and entertainment the entire time, too.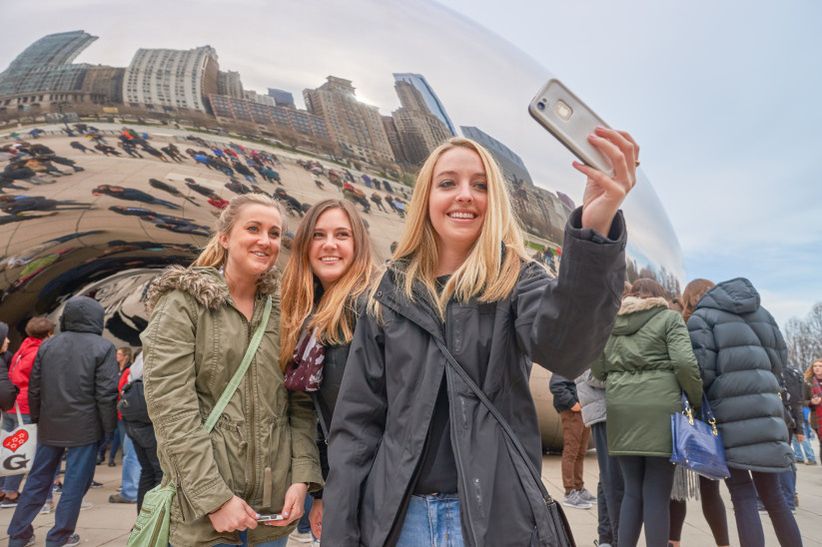 Other bachelorette destinations with a wild nightlife include:
Chicago, Illinois: The Windy City has a fantastic restaurant scene and lots of nightlife for bridal parties to enjoy. You also can spend a day shopping along Michigan Avenue!
Las Vegas, Nevada: It's no surprise that Vegas is a popular choice for a rowdy bachelorette trip. With an abundance of hotels, nightlife, dining and shopping, your crew is sure to have a blast.
New York City, New York: Known as the city that never sleeps, New York City has activities for those who love the nightlife and dancing, of course, but culture buffs can enjoy theater and museums, while foodies will be psyched about the array of restaurants.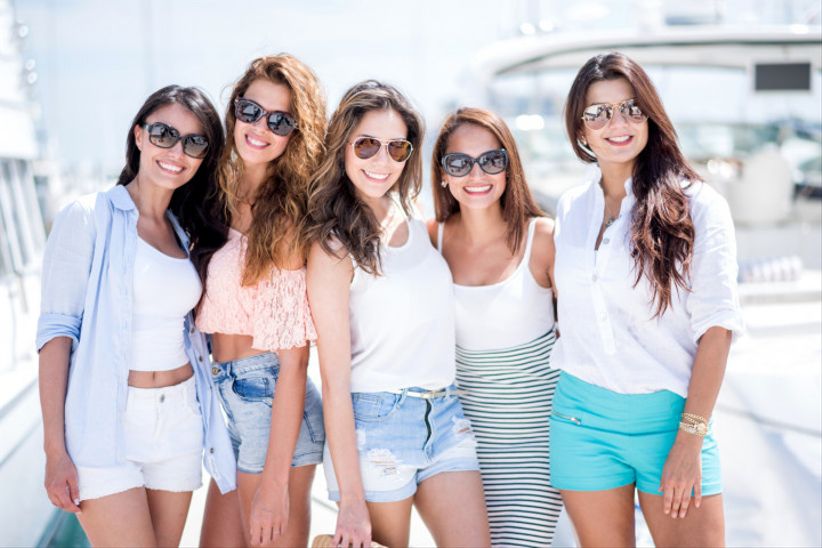 Let's Flamingle: The Tropical Bachelorette Party Destinations
Beach bums hoping to throw their bachelorette party in a coastal town or city will fall in love with Miami, Florida. With sunny weather, beautiful beaches and the South Beach nightlife scene, Miami is the ultimate location for a tropical affair.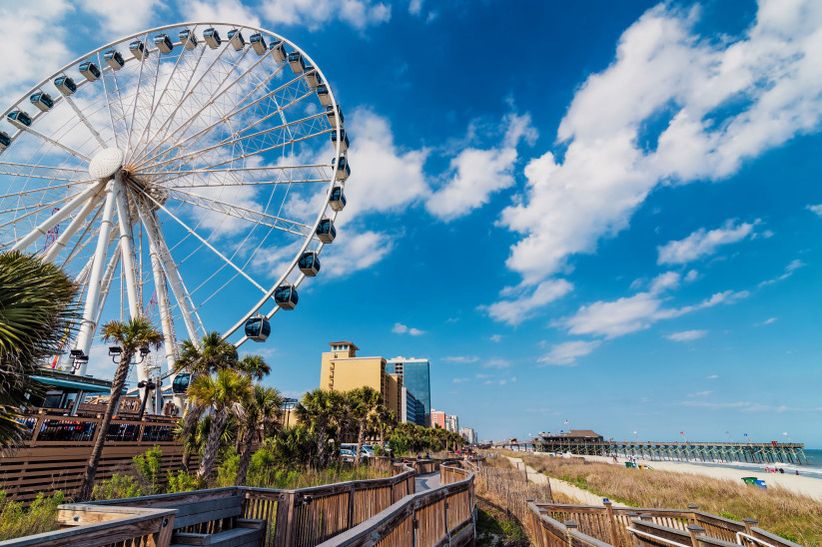 Other beach bachelorette party destinations include:
Cabo San Lucas, Mexico: Ocean-loving bachelorette party groups will have a blast in Cabo. Whether you choose to check out the beachside cabanas, book a cruise on a private yacht or simply hang poolside, Cabo is a dream setting for beachy brides-to-be.
Myrtle Beach, South Carolina: Myrtle Beach offers tons of beachy activities for all kinds of bachelorette parties. We definitely suggest spending the day along the beachfront boardwalk and then taking a ride in the iconic SkyWheel, one of the country's tallest Ferris wheels.
Costa Rica: Costa Rica has some of the most beautiful beaches for bachelorette parties to lay out and enjoy during their stay. With tons of water activities to choose from like surf lessons, stand up paddle boarding or snorkeling, you'll definitely stay entertained in this tropical location.