13 Fun Bachelorette Party Game Ideas the Whole Group Will Love
We've made a list of our favorite bachelorette party games that the whole squad will want to play all night long. Let the games begin!
We have included third party products to help you navigate and enjoy life's biggest moments. Purchases made through links on this page may earn us a commission.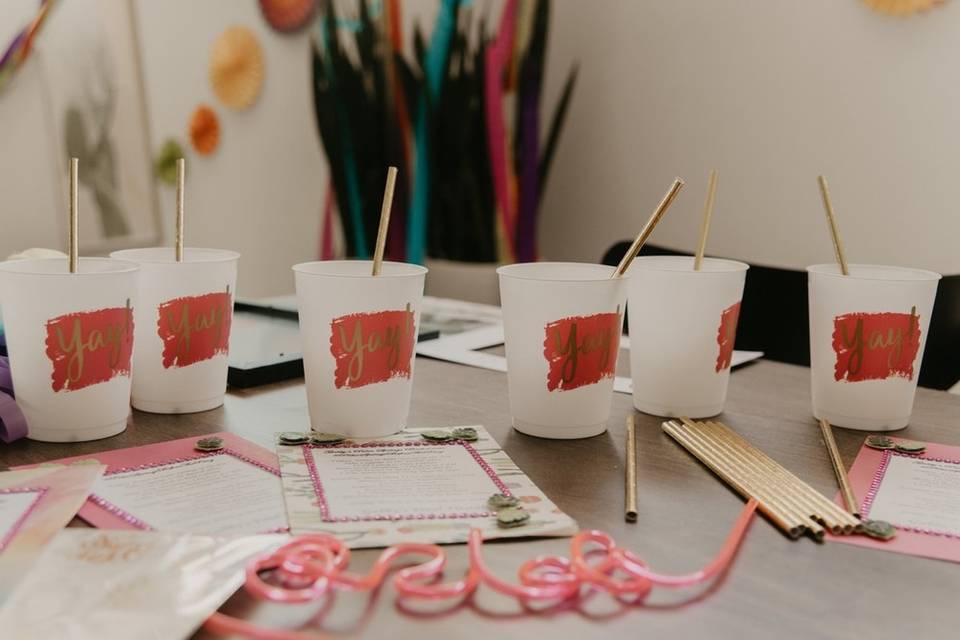 No matter what your bachelorette party theme is, every memorable bash needs a few important things: Instagrammable decor, fruity cocktails (or mocktails), an amazing playlist, and of course a handful of silly games. If you're a bridesmaid who has been put on game duty, we've got you covered. Not only are these fun bachelorette party games perfect for kickstarting the festivities, but most of them can easily be printed at home—a minor detail that will be a total lifesaver if you need last-minute icebreakers or are planning a virtual bachelorette bash.
Bachelorette Party Game & Planning FAQs
How do you make a bachelorette party fun?
Most importantly, the bachelorette party should reflect the guest of honor's interests, but we know you want the rest of the guests to enjoy their time, too! By including a variety of activities, you'll have the best chance of making everyone happy and ensuring that the party is one to remember. If you're doing an upbeat activity, like going to a karaoke bar or sporting event, balance out the celebration by following it with something more low-key, like a sip and paint session or mani-pedis. And don't be afraid to crowdsource bachelorette party ideas before you finalize the plans—this will give you a better sense of what people have in mind and how you can incorporate something for everyone on the list. If you're sharing the itinerary with the bride ahead of time, be sure to throw in a surprise or two to keep things exciting!
What are good ideas for a bachelorette party?
Most bachelorette parties are centered around a specific theme, which is a perfect way to kickstart your planning if you don't know where else to begin. The bachelorette party theme is up to you, and the great news is that it can be pretty much anything you want—take the bride's favorite hobbies or pastimes into consideration when deciding what you should do. There are plenty of fun bachelorette activities that always guarantee a good time, no matter what theme you ultimately choose. Some of our favorite ideas include private wine tastings and vineyard tours, spa weekends, cooking classes, and adventurous outings (think amusement parks, zip-lining, or rock climbing). Even if you're planning a virtual bachelorette party, you can still make it a memorable experience by hosting a stellar lineup of events, like a flower arranging competition, drinking games, or tie-dye tutorial.
Are you supposed to bring a gift for a bachelorette party?
Considering that you've probably already purchased an engagement gift, bridal shower gift, and wedding gift, it's not necessary to bring a gift to the bachelorette party, but it's a very nice gesture if you're feeling generous. The bachelorette party is the perfect opportunity to give the bride a present just for herself—think cute bridal loungewear or pretty lingerie. If you don't want to bring a tangible gift, you can pick up the tab for the bride's drinks or another expense during the bachelorette party.
And if you're hosting the bash, you should plan to have a few bachelorette party favors or other small gifts in store for the attendees. You can fill totes or goodie bags with items like matching socks, jewelry, drink koozies, and other fun swag ("Stuff We All Get," in the words of Michael Scott)—and plan to have a few larger keepsake prizes on hand for the bachelorette party game winners.
How should a bride dress for a bachelorette party?
The short answer: however she wants! But it's customary for the bride to dress in white, or at least a contrasting color to make her stand out from the rest of the party guests. Blinged-out sashes, tiaras, quirky sunglasses, and, ahem, adult bachelorette party swag are other ways to make the bride immediately feel like a VIP (albeit with a bit of harmless embarrassment in public).
Bachelorette Party Game Ideas
If you're in charge of planning the bach party, it can feel like a lot of pressure to coordinate the entertainment and create a schedule that's fun for all. No clue where to start? Consider adding these bachelorette party games and activities to your lineup for the ultimate girls' night.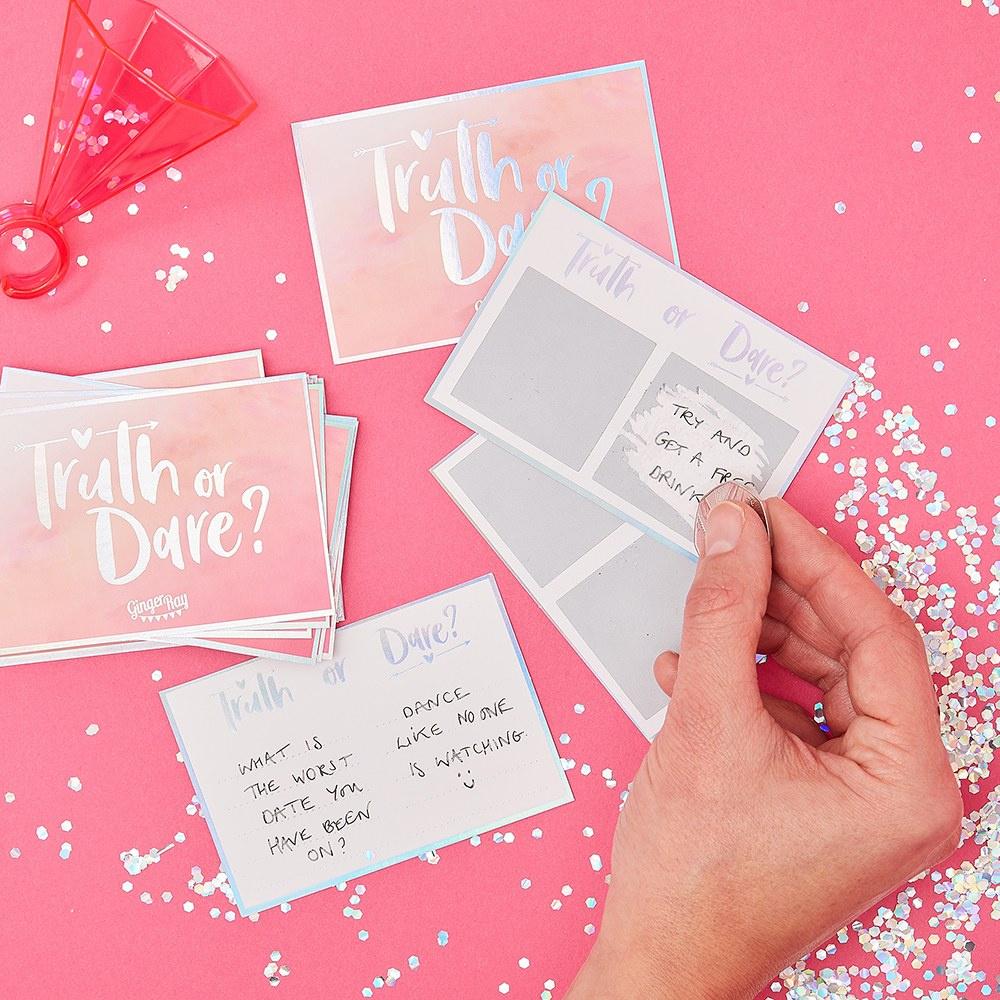 Truth or Dare
This bachelorette game can be as tame or as risqué as you want. First, write out your truths and dares on the cards. Then, cover them with the scratch-off stickers and voila!
WeddingWire Shop Truth or Dare cards, $9, WeddingWire Shop
Truth or Drink
If you'd rather leave the tough questions to someone else, this card game does the work for you. Each guest draws a card on their turn and must decide whether to answer the question or take a drink—add the Sin Expansion Pack if you really want to spice things up.
Cut Games Truth or Drink card game, $35, Walmart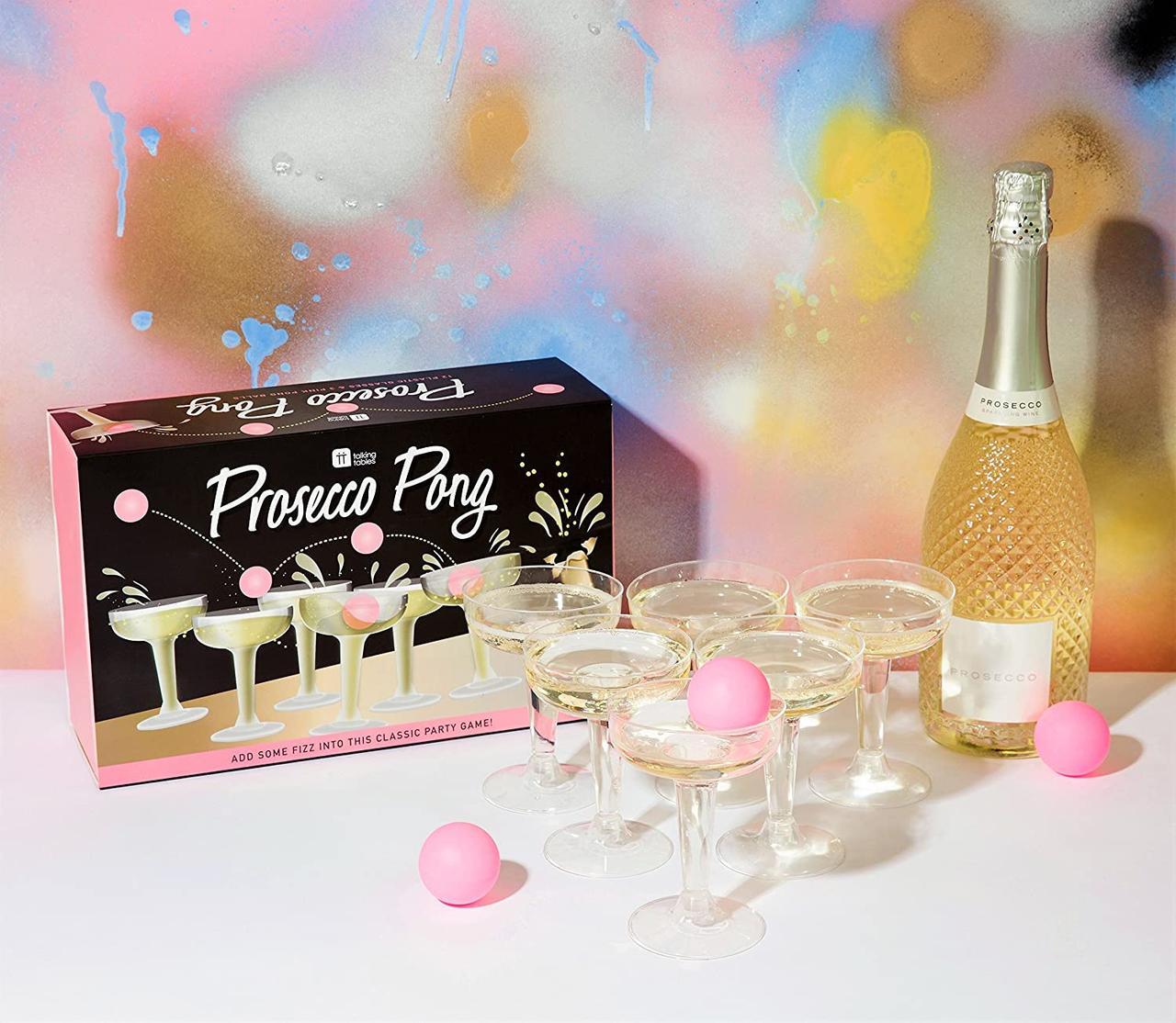 Prosecco pong
Dust off your college beer pong skills with this ~classier~ version of an iconic tabletop game. This cute prosecco pong kit includes 12 plastic coupes and three pink ping pong balls. All you need to do is bring the bubbly!
Talking Tables Prosecco Pong set, $18, Amazon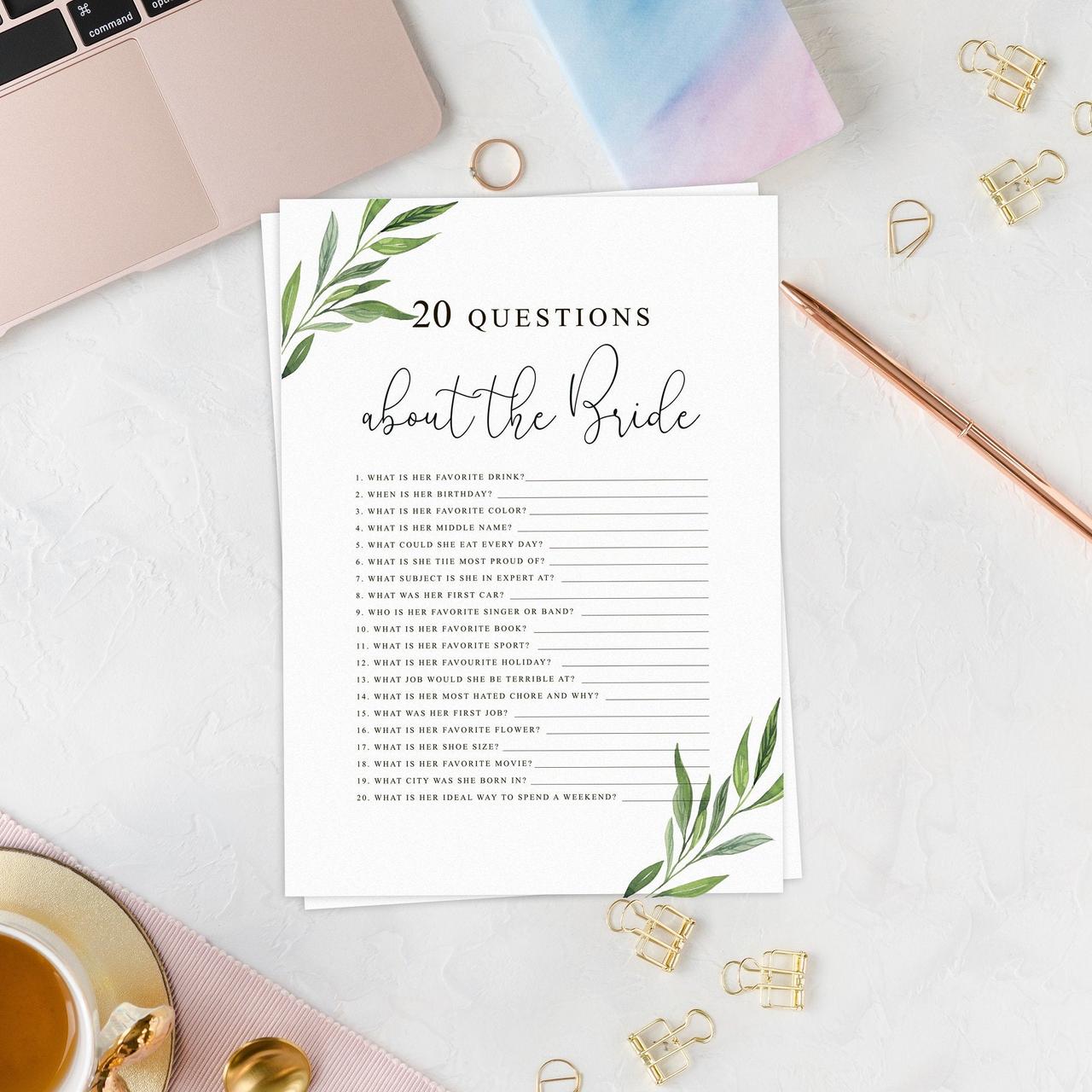 20 Questions
Here's a fun bachelorette party game idea that also involves the bride's partner. Before the bachelorette weekend, have the bride's future spouse answer these 20 questions about her—things like, "what's her favorite movie?" and "what's her favorite color?". During the party, get the girls together and have the bride answer the same questions to see how well these nearly-weds really know each other. You can even up the ante by making the bride have a drink for every question her partner gets wrong!
WeAreEngaged 20 Questions About the Bride printable template, $10, Etsy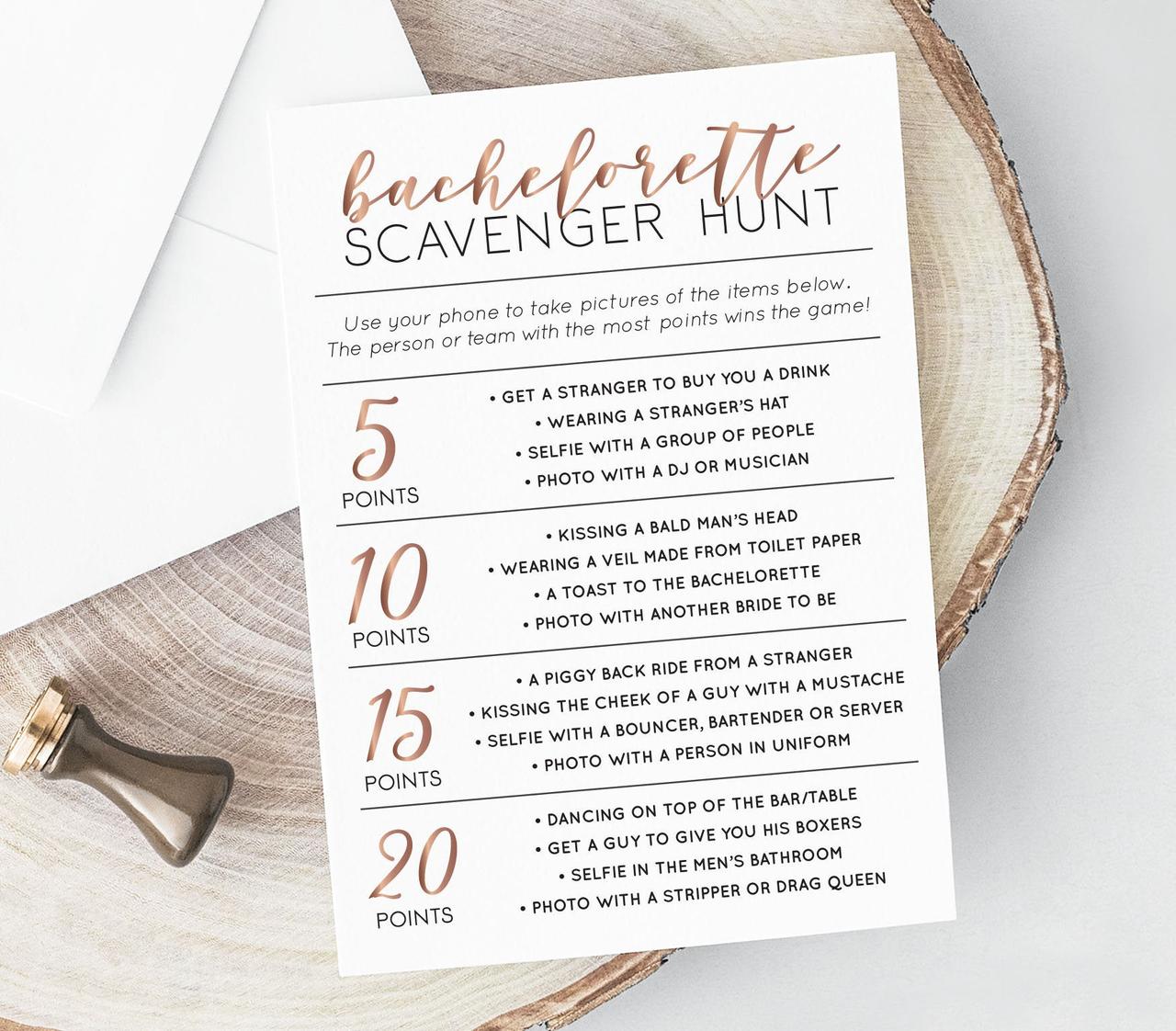 Bachelorette scavenger hunt
Print out this bachelorette scavenger hunt game for a set of dares and challenges that the bride-to-be must complete throughout her bach trip. You can make it a competition by splitting into teams and seeing who finishes the most tasks in a set amount of time, or which team scores the highest over the course of the weekend. Be sure to document each completed task with a quick photo—they'll be hilarious memories for years to come.
TheNoualaTree bachelorette scavenger hunt printable template, $5, Etsy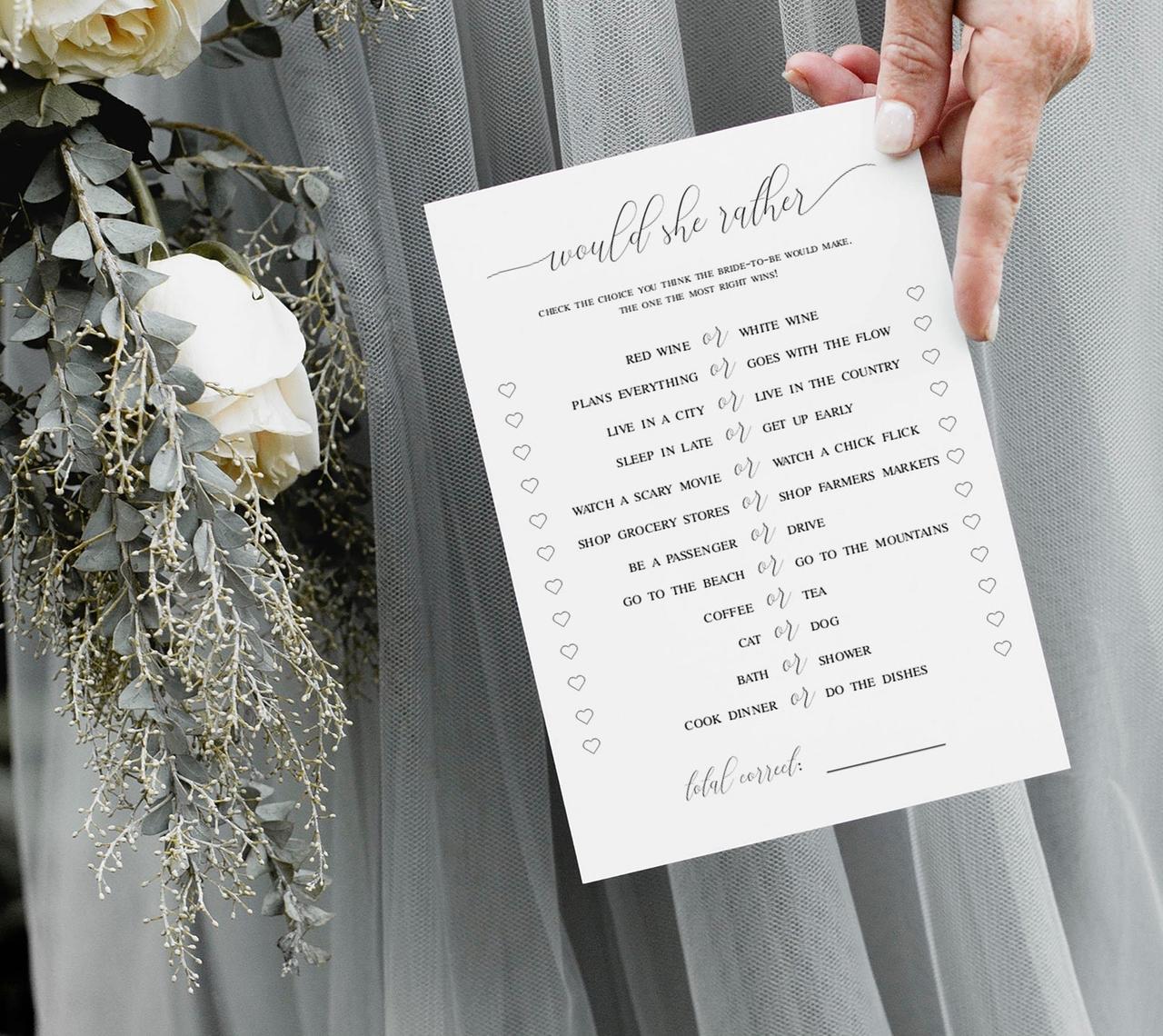 Bachelorette guessing game
How well do you know the bachelorette? This game, which also doubles as a bridal shower game, is a great icebreaker if not everyone in your group knows each other. Give each attendee a list of "this or that" questions about the bride-to-be—for example, would she rather cook dinner or do the dishes? After everyone fills out the questions, the bride can give her answers for each one, revealing who knows her the best. Whoever has the most correct answers wins (this is a perfect time to award them one of your bachelorette party favors!).
ViolaMirabilisDesign bachelorette guessing game printable template, $4, Etsy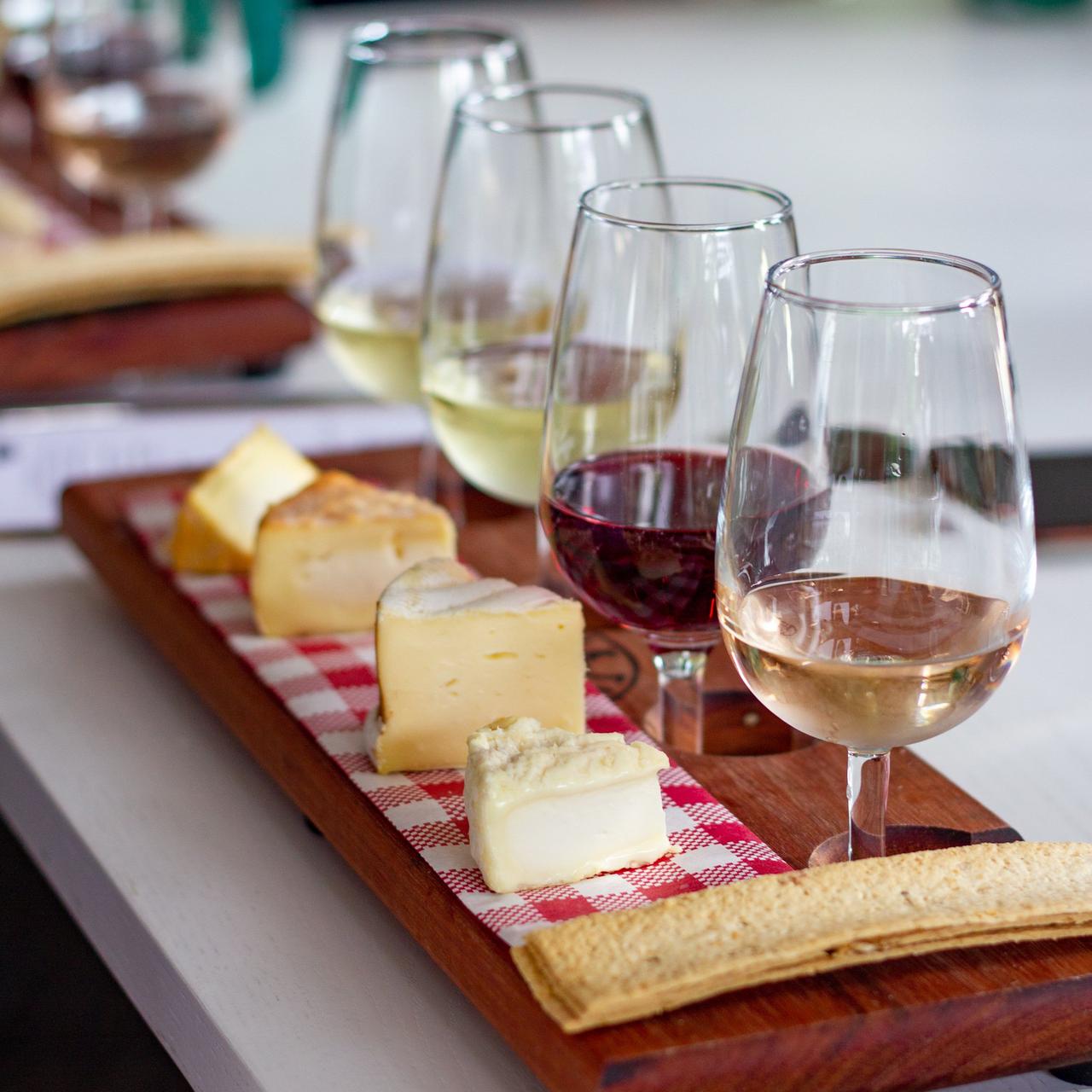 Virtual wine tasting
We know that this isn't technically a bachelorette party game, but we love it as an alternative activity if your crowd isn't quite the competitive type. Many vineyards and wine distributors, like Wine.com and In Good Taste, have started offering virtual wine tastings during COVID, and you can schedule private group sessions for a more personalized experience. The process is pretty much the same as an in-person tasting, except you'll receive the wine bottles in the mail a few days ahead of time. Round out the tasting by mailing or dropping off gourmet crackers and cheese at each attendee's house to make it feel extra-fancy.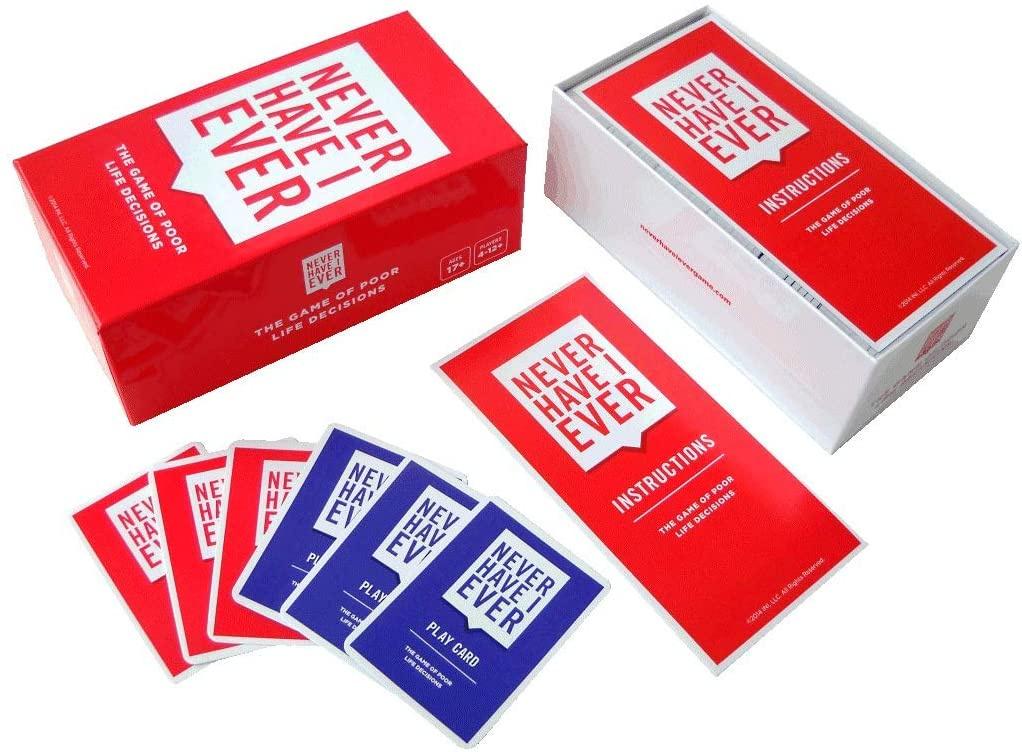 Never Have I Ever...
Bring back this old-school game during your bachelorette party weekend for lots of #tbt moments. Each "Never have I ever" card includes a semi-embarrassing scenario that players must admit to if they're guilty—you can up the stakes by mandating that everyone spills the juicy deets for their card (if they've done whatever it says) or must otherwise take a drink.
Never Have I Ever classic edition card game, $24, Amazon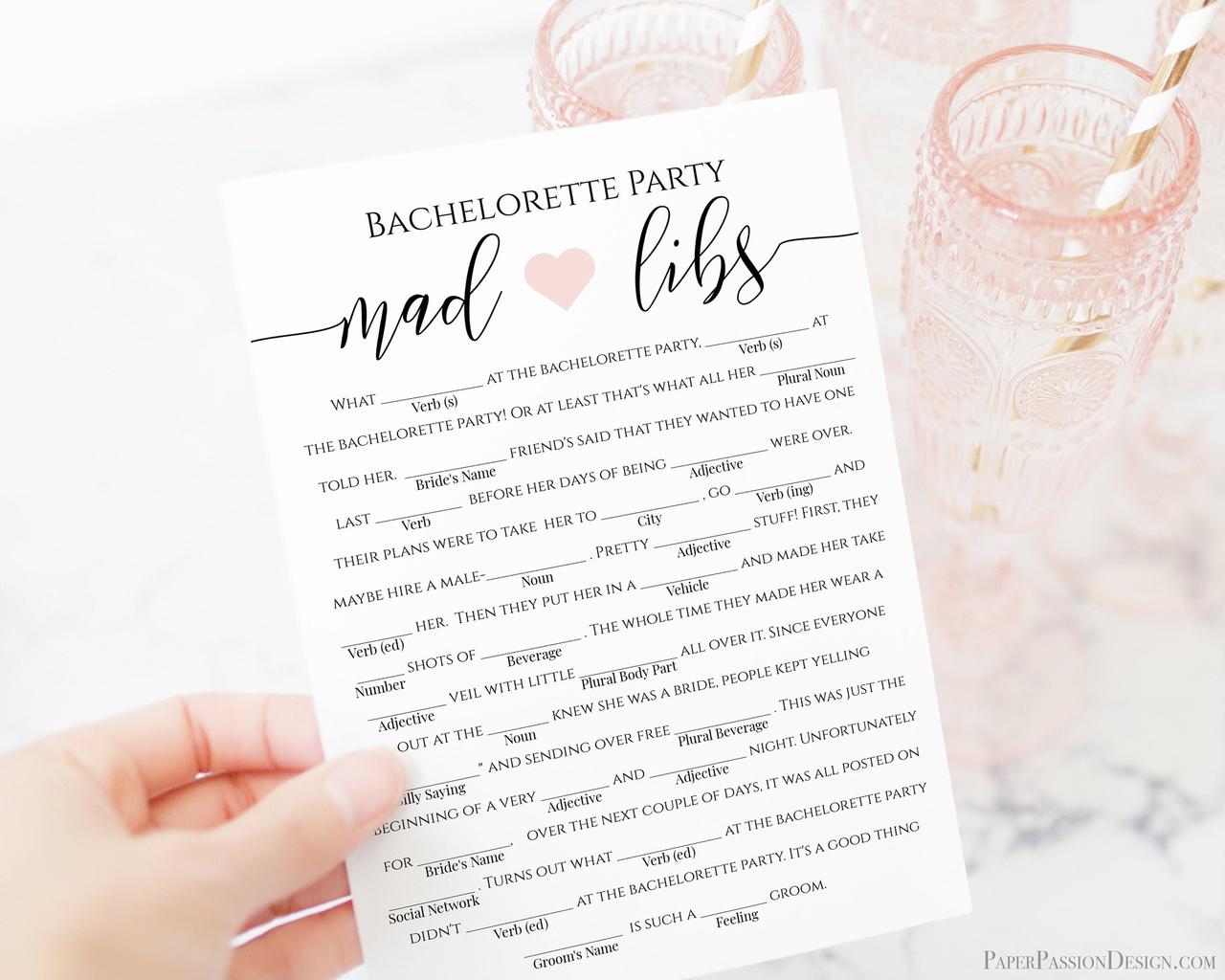 Bachelorette mad-libs
You already know how mad-libs works, and this printable bachelorette-themed version makes it an easy game to play during your party. Have each person fill in the blanks of the story accordingly, then take turns reading them out loud and ask the bride to pick the best (or most hilarious) one. The stories might not make total sense, but the weirder, the better!
PaperPassionDesigns bachelorette party mad-libs template, $4, Etsy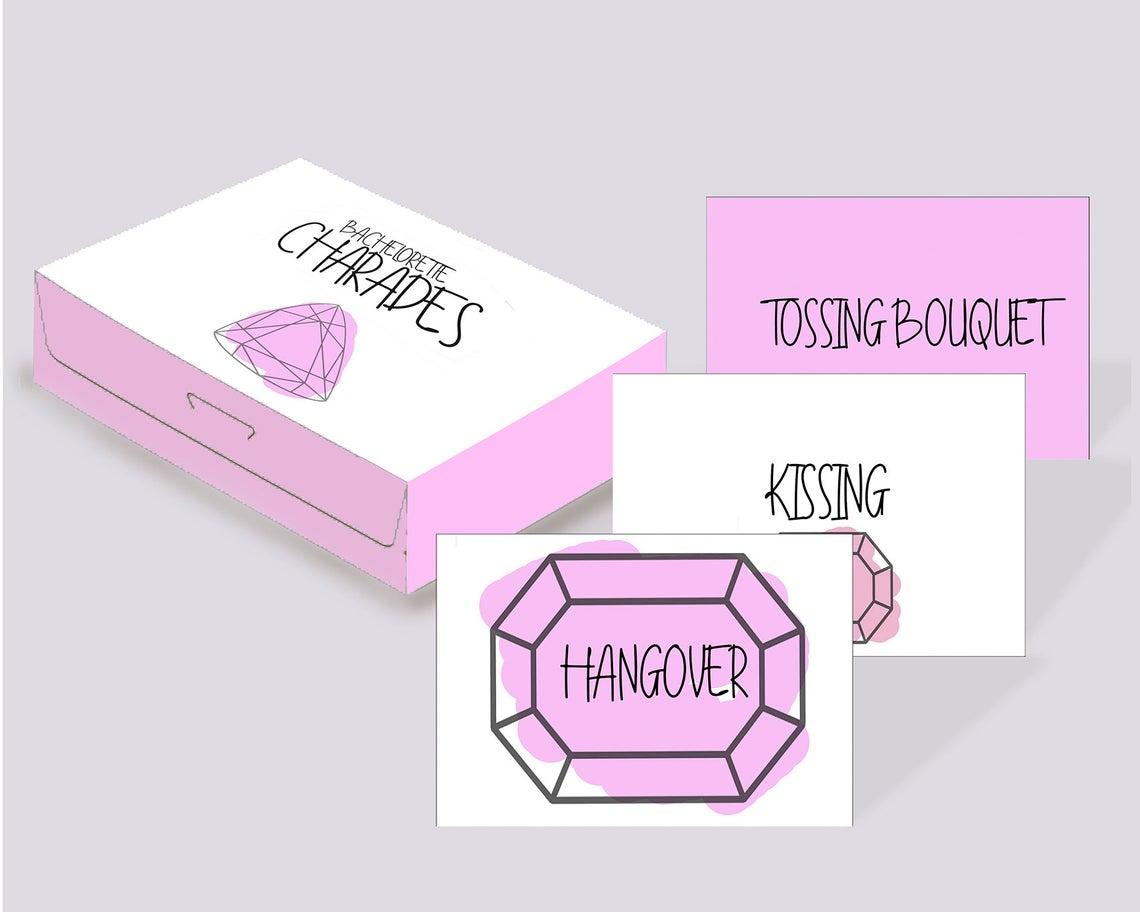 Bride charades
Playing charades always guarantees a laugh, but even more so when you're with your best friends (or after you've had a round of drinks). Put your besties to the test to see who can act out these NSFW charade prompts the best. If acting skills aren't your group's forte, you can use the cards for a round of Pictionary instead.
PrintMeBabyx printable bachelorette charades cards, $5, Etsy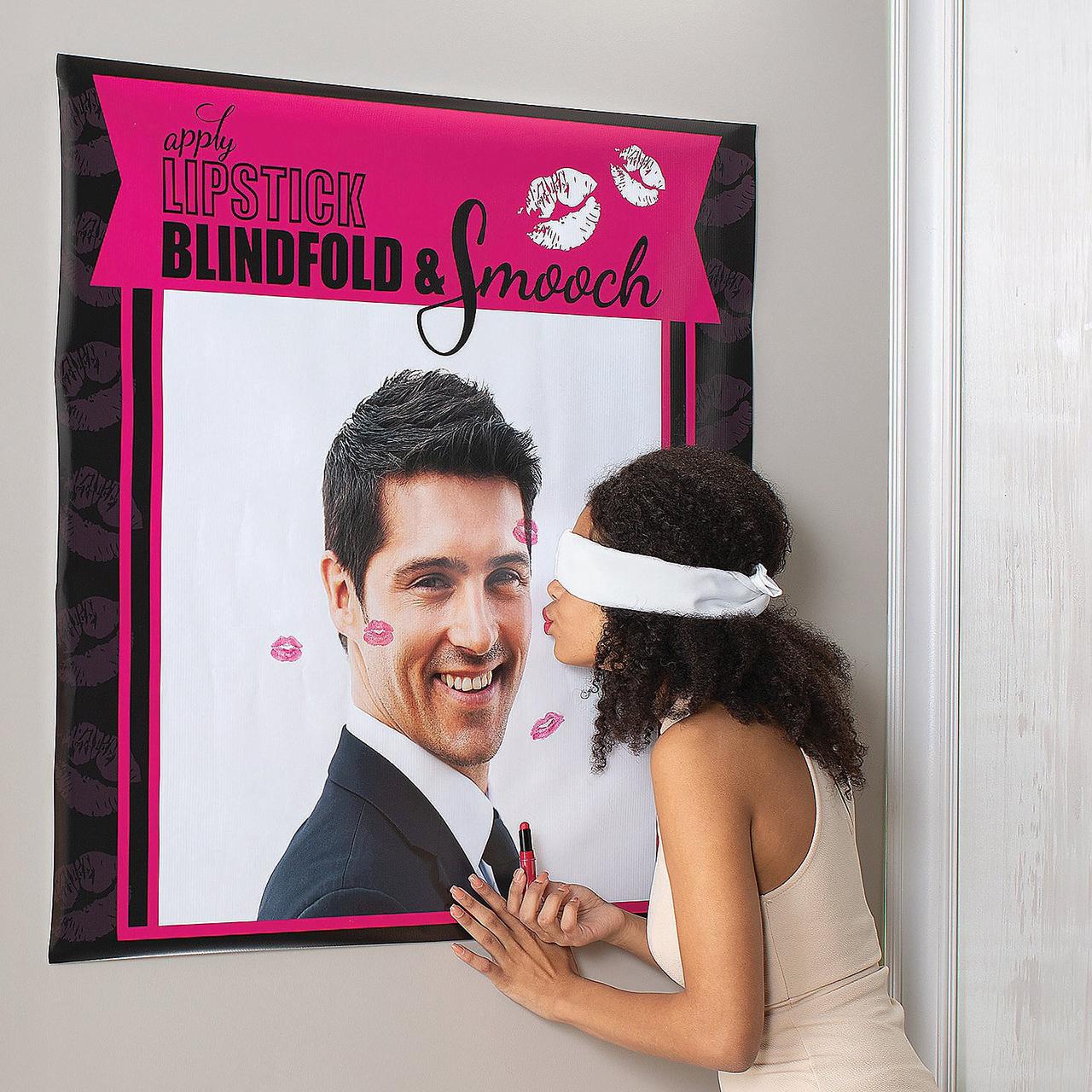 Kiss the Bae
It's like Pin the Tail on the Donkey for grown-ups! This customizable kiss poster is one of the best bachelorette party games if everyone in your group knows the bride's future spouse really well. Each player puts on a fresh coat of lipstick and a blindfold before trying their best to plant a kiss on the lips. You'll definitely get the giggles watching each player try to hit the target.
Oriental Trading custom game banner, $21, Oriental Trading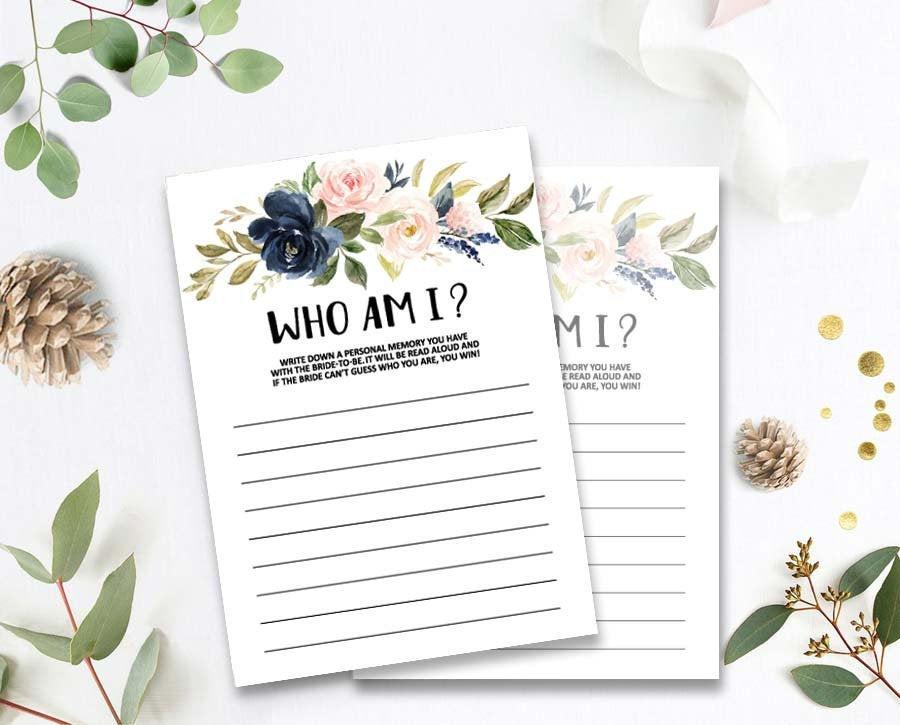 Memory game
If you want a bachelorette party game that has sentimental value, this idea is for you. Give each attendee a pen and one of these printable game cards where people can write down a favorite memory they have of the bride. Once everyone is done, the bride reads each memory out loud and has to guess who wrote it—and has to share the story with the rest of the squad. It's a great bonding activity and might even stir up a few laughs, depending on the stories.
BeingHappyPrints Who Am I? printable template, $5, Etsy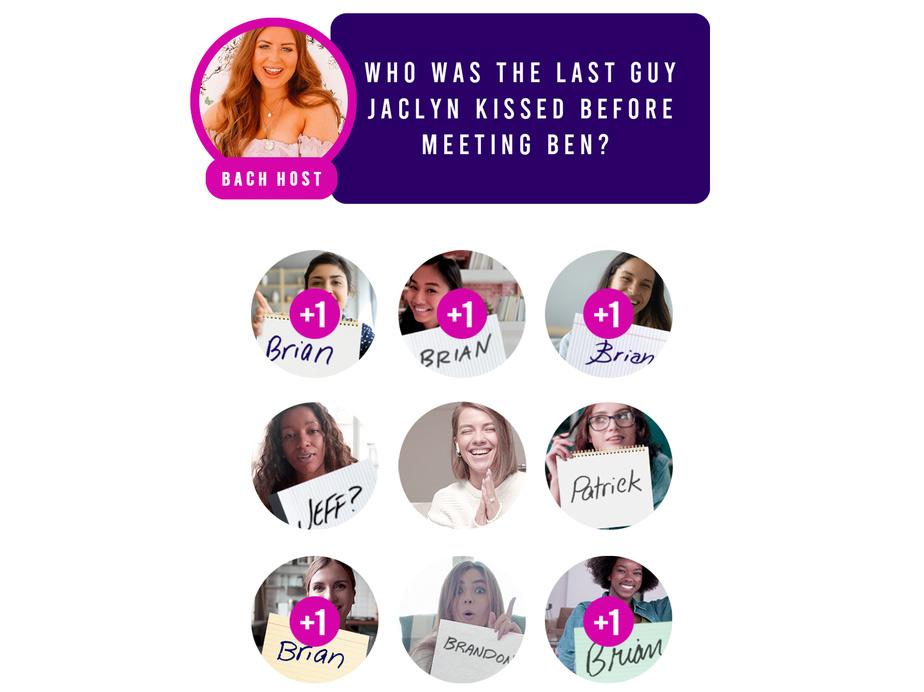 Virtual game night
Planning something remote (or just don't feel like hosting a game yourself)? BACH comes in clutch with online experiences you can book for your crew. Pick from a few offerings, including bride trivia and a virtual scavenger hunt. You'll have to pay a small fee per person to play, but it's quality entertainment in the comfort of your home.