No matter what your bachelorette party theme is, every memorable bash needs a few important things: Instagrammable decor, fruity cocktails (or mocktails!), an amazing playlist, and of course a handful of silly games. If you've been put on game duty, we've got you covered. Not only are these bachelorette party game ideas perfect for kickstarting the festivities, but most of them can easily be printed at home—a minor detail that will be a total lifesaver if you need last-minute icebreakers or are planning a virtual bachelorette bash.
From scavenger hunts to adult truth or dare, these bachelorette party game ideas will instantly liven up the celebration!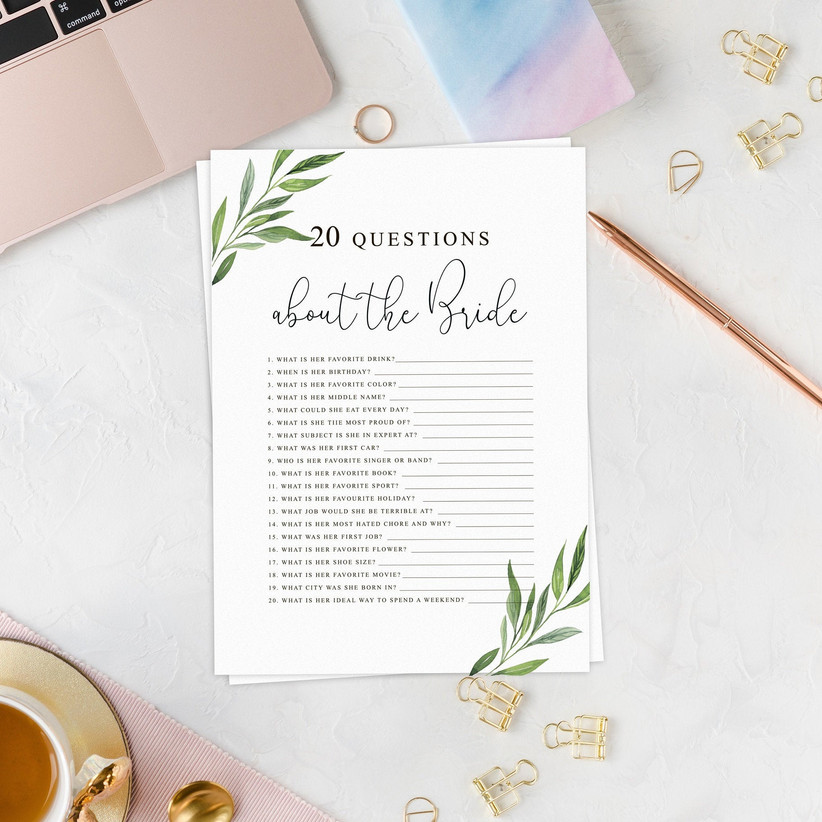 20 questions about the bride
Here's a fun bachelorette party game idea that also involves the bride's partner. Before the bachelorette weekend, have the bride's future spouse answer these 20 questions about her—things like, "what's her favorite movie?" and "what's her favorite color?". During the party, get the girls together and have the bride answer the same questions to see how well these nearly-weds really know each other. You can even spice up the game by making the bride have a drink for every question her partner gets wrong!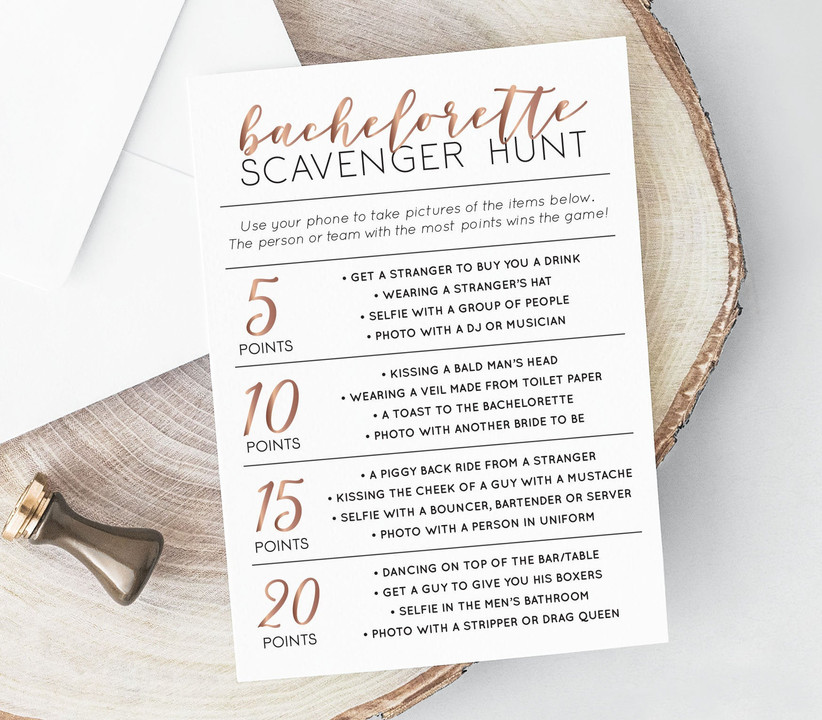 Bachelorette scavenger hunt
Use this bachelorette scavenger hunt game for a set of dares and challenges that the bride-to-be must complete throughout her bach trip. You can make it a competition by splitting into teams and seeing who finishes the most tasks in a set amount of time, or which team scores the highest over the course of the weekend. Be sure to document each completed task with a quick photo—they'll be hilarious memories for years to come.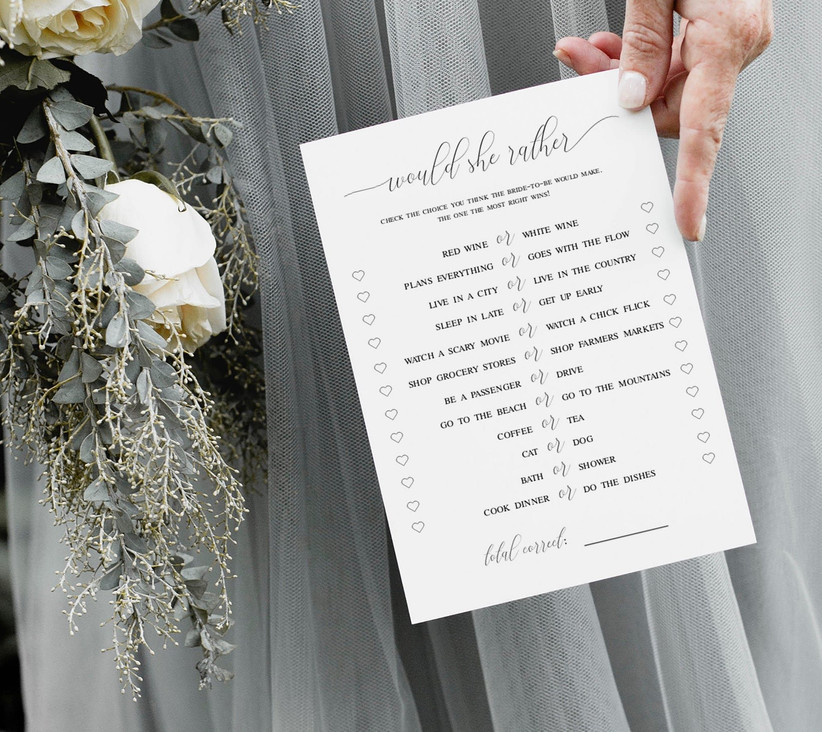 How well do you know the bachelorette?
This game, which also doubles as a bridal shower game, is a great icebreaker if not everyone in your group knows each other. Give each attendee a list of "this or that" questions about the bride-to-be—for example, would she rather cook dinner or do the dishes? After everyone fills out the questions, the bride-to-be can give her answers for each one. Whoever has the most correct answers wins (this is a perfect time to award them one of your bachelorette party favors!).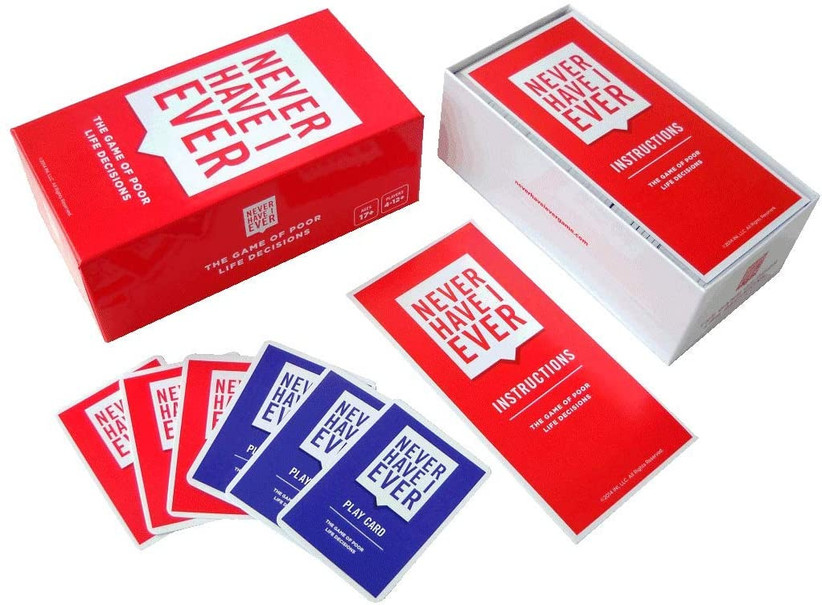 Never have I ever...
Bring back this old-school game during your bachelorette party weekend for lots of #tbt moments. Each "Never have I ever" card includes a semi-embarassing scenario that players must admit to if they're guilty—you can up the stakes by mandating that everyone spills the juicy deets for their card (if they've done whatever it says) or must otherwise take a drink.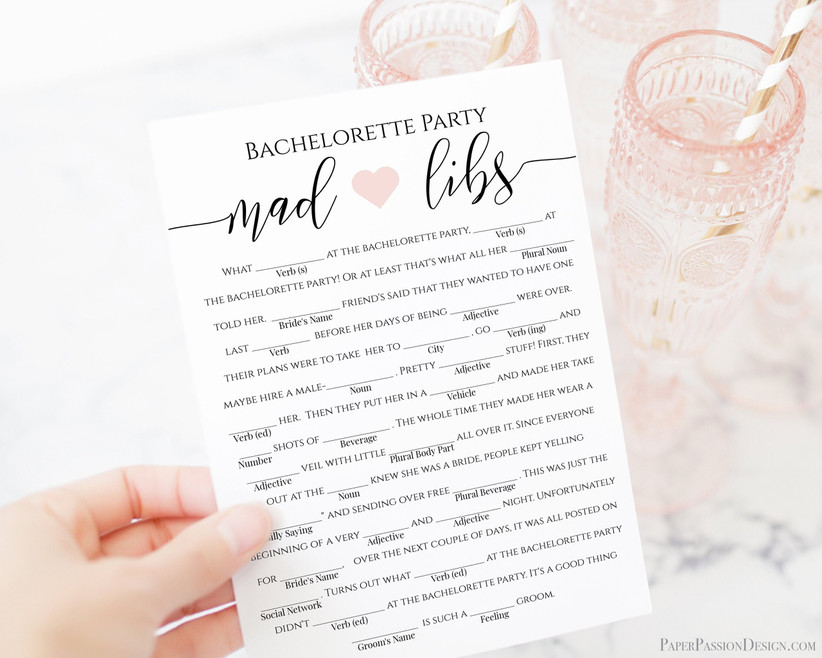 Bachelorette mad-libs
You already know how mad-libs works, and this printable bachelorette-themed version makes it an easy game to play during your party. Have each person fill in the blanks of the story accordingly, then read them out loud and ask the bride to pick the best (or most hilarious) one. The stories might not make total sense, but the weirder, the better! Alternatively, you can have everyone complete a wedding vows mad-lib card if you're looking for something more sentimental.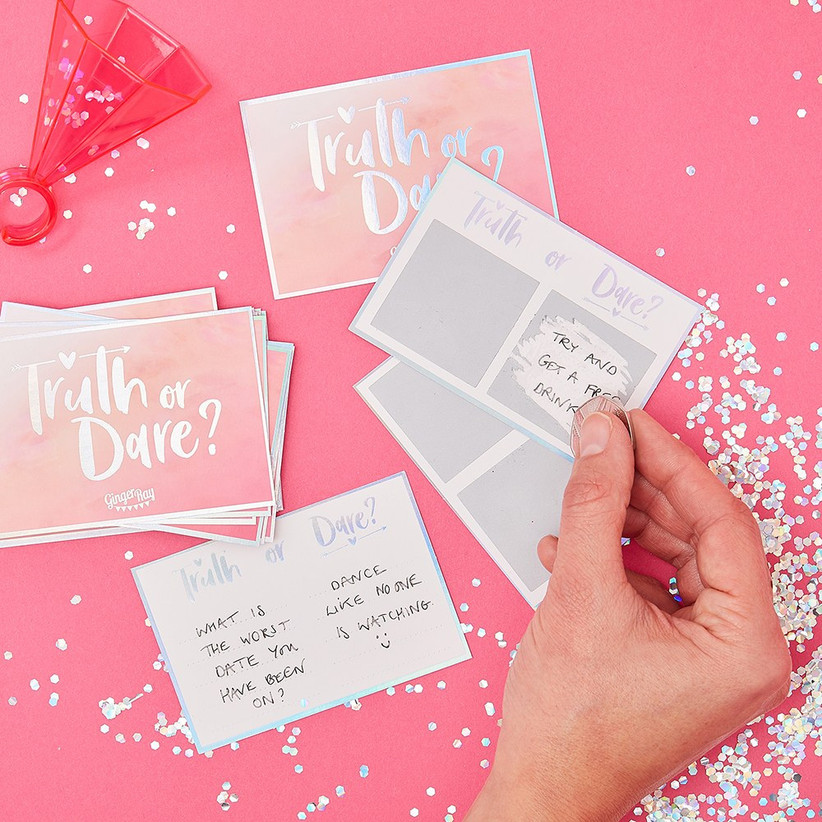 Truth or dare
This bachelorette party game idea can be as tame or as risqué as you want. First, write out your truths and dares on the cards. Then, cover them with the scratch-off stickers and voila!
Bride charades
Playing charades always guarantees a laugh, but even more so when you're with your best friends (or after you've had a round of drinks). Put your crew to the test to see who can act out these wedding-themed charade prompts the best.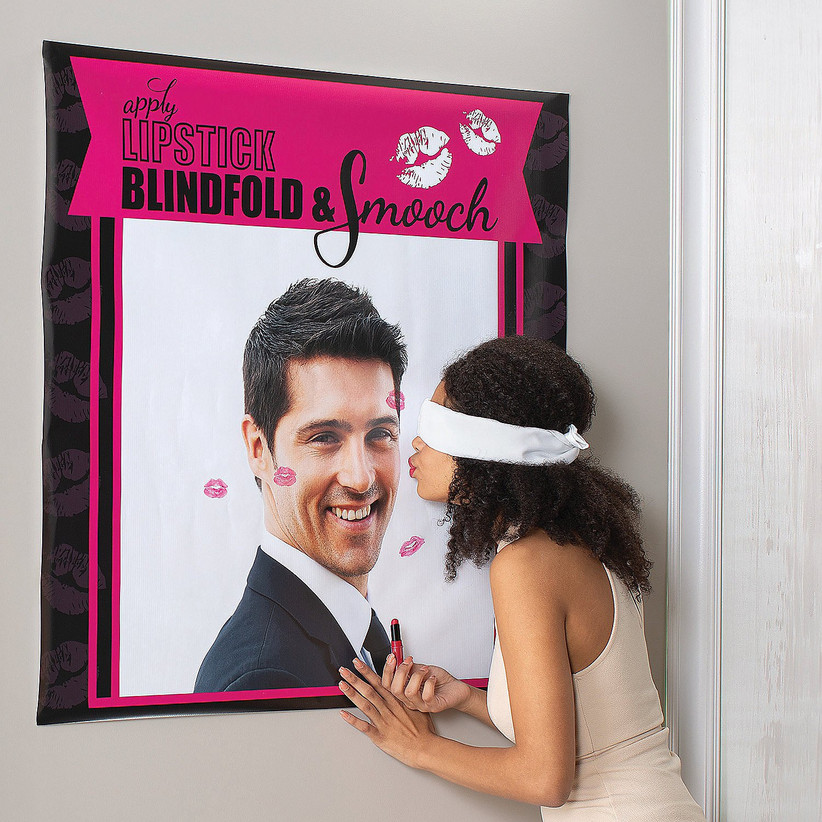 Kiss the bae
It's like Pin the Tail on the Donkey for grown-ups! This customizable kiss poster is a great bachelorette party game idea if everyone in your group knows the bride's future spouse really well. Each player puts on a fresh coat of lipstick and a blindfold before trying their best to plant a kiss on the lips. You'll definitely get the giggles watching each player try to hit the target.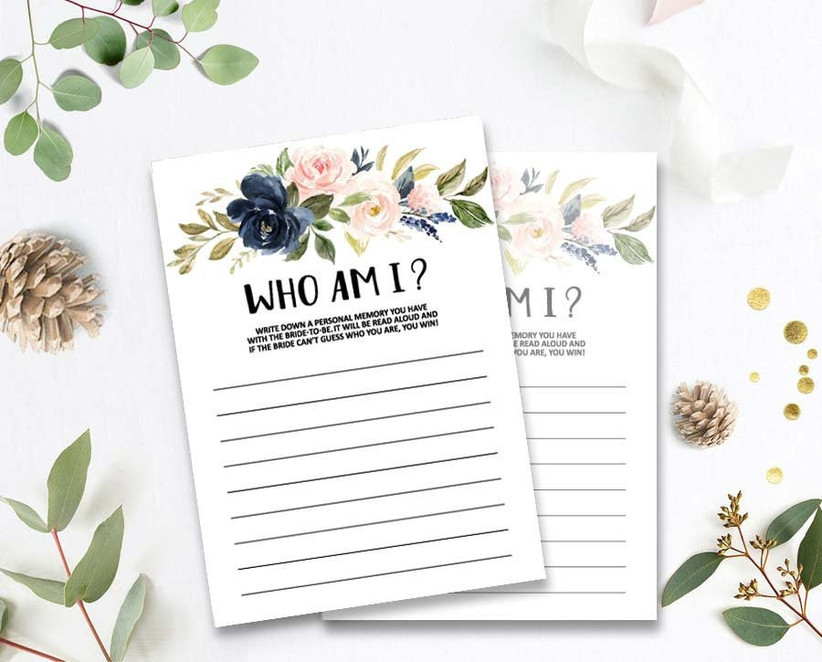 Guess the memory
If you want a bachelorette party game that has sentimental value, this idea is for you. Give each attendee a pen and one of these printable cards where people can write down a favorite memory they have of the bride. Once everyone is done, the bride reads each memory out loud and has to guess who wrote it—and has to share the story with the rest of the squad. It's a great bonding activity and might even stir up a few laughs, depending on the stories.
Disclosure: This post contains affiliate links, some of which may be sponsored by paying vendors.