Bachelorette Party Game: 21 Questions
Test how well almost-newlyweds know each other by starting the bach party with jeopardy! Find out what the most trending bachelorette game questions.
We have included third party products to help you navigate and enjoy life's biggest moments. Purchases made through links on this page may earn us a commission.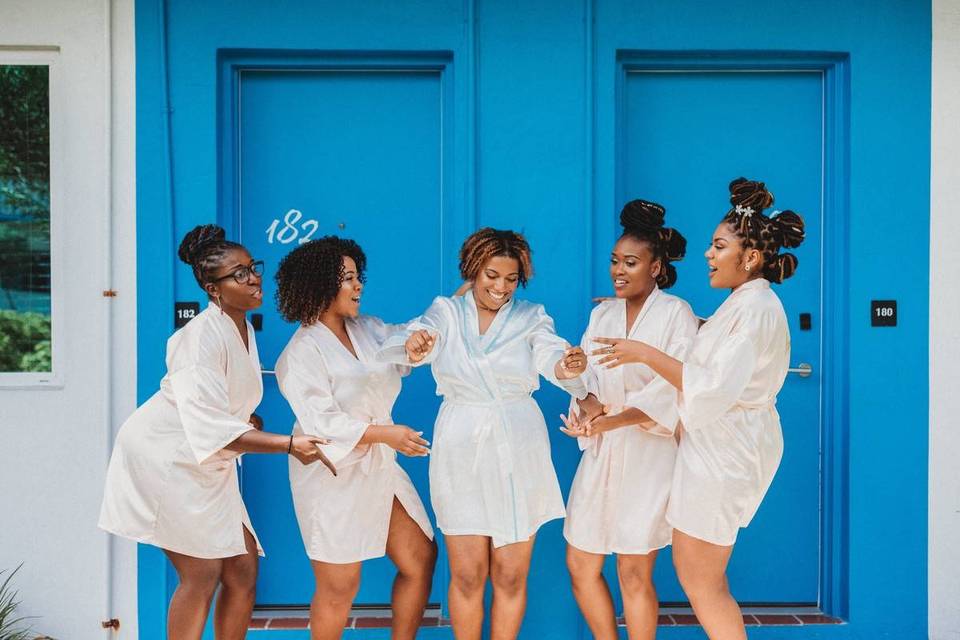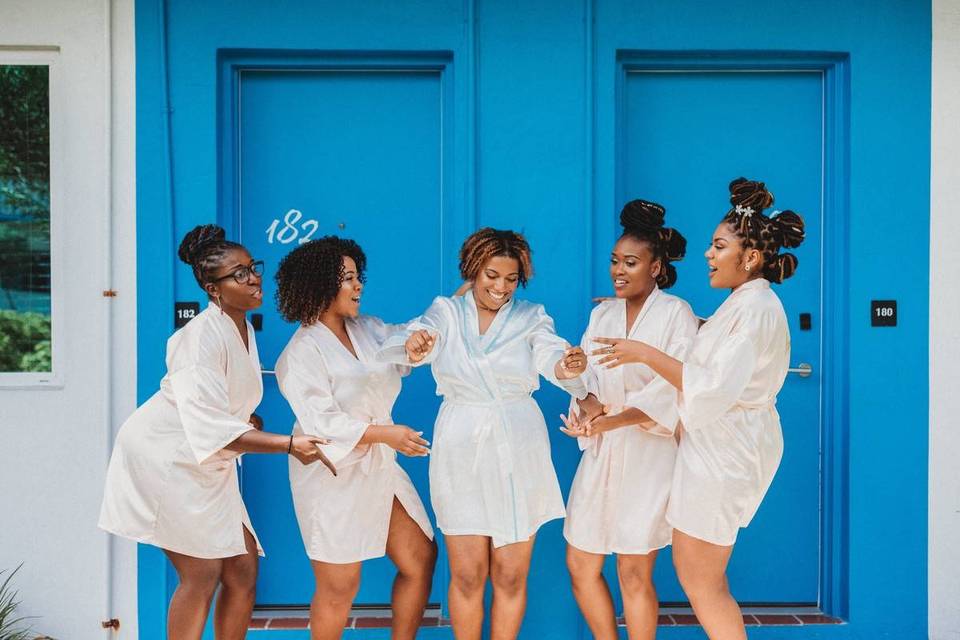 Looking to spice up your BFF's bachelorette party? Kick off the night by playing this bachelorette party game of 21 questions! These bachelorette jeopardy questions are guaranteed to kick-start any pre-wedding weekend—trust us. And while you're at it, start thinking of other bachelorette party games you can plan throughout the celebration.
Here's how you play bachelorette jeopardy: Have the bride's S.O. answer the 21 bachelorette party questions below a week or two before you all drive (or jet-set) to your last-fling-before-the-ring destination. During the party, get all the attendees together and have the bride answer the same bachelorette party questions (with a hefty cocktail in hand, natch) and see how the bride and groom's responses match up!
If you really want to up your game, you could even arrange the bachelorette jeopardy questions in an authentic Jeopardy-style activity, with print-outs of the questions on a board concealing point values and the maid of honor serving as host, asking the questions to the bride, and revealing the answers from her partner. The overall goal is to find out just how well these two almost-newlyweds know each other!
Here are the bachelorette party questions to ask both the bride-to-be and her fiancé.
1. Where did you two first meet?

2. Where was your first kiss?

3. When did you first say I love you?

4. What is one thing that you do that annoys her the most?

5. What does she find most attractive about you?

6. Who is your celebrity crush?

7. What is your favorite late-night snack?

8. What is your alcoholic drink of choice?

9. If she could get rid of one piece of clothing in the your closet what would it be?

10. How do you like your eggs cooked?

11. Where is your favorite place to eat out together?

12. What is your favorite thing to do together?

13. What was the first movie you watched together?

14. What side of the bed do you sleep on?

15. Where did you go on your first date?

16. What do you find most attractive about her?

17. Where is your dream vacation spot to go together?

18. If you two could live anywhere in the world, where would you live?

19. How many kids do you two want to have?

20. What is her favorite food?

21. What was the first thing she said after you proposed? (Besides, yes of course!)
Psst! If you're looking for a turnkey bachelorette party experience, look no further than The Bach App, which provides literally all the planning tools needed to put together a flawless weekend all in one app. TBH, it might be our favorite thing since bridesmaid pajamas.
Disclosure: This post contains affiliate links, some of which may be sponsored by paying vendors.