9 Low-Key Bachelorette Party Ideas for the Ultimate Chill Celebration
If you're planning a bachelorette party for a bride who despises the idea of the standard wild bar crawl, these low-key bachelorette party ideas are creative and cool.
We have included third party products to help you navigate and enjoy life's biggest moments. Purchases made through links on this page may earn us a commission.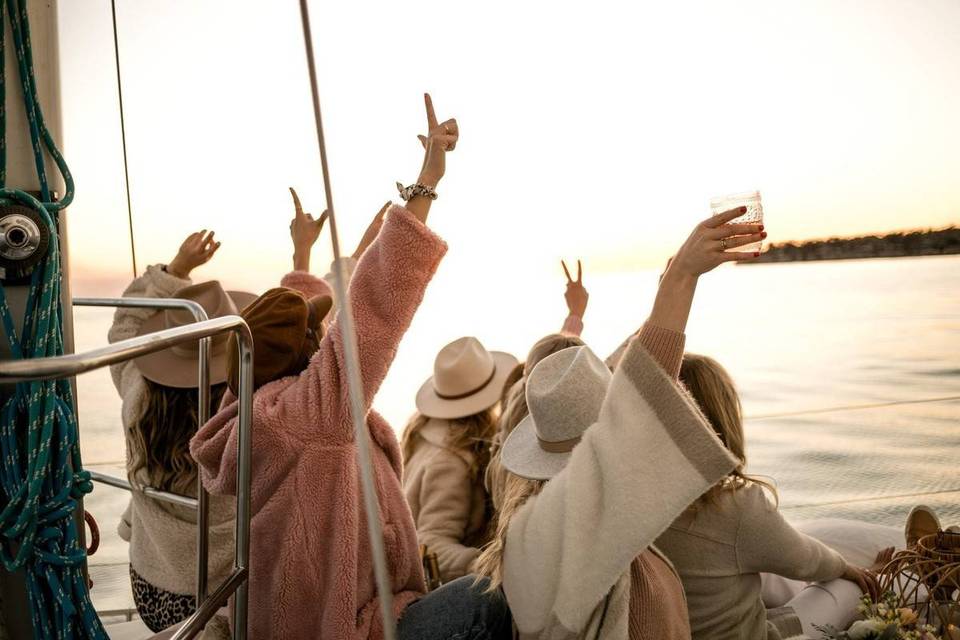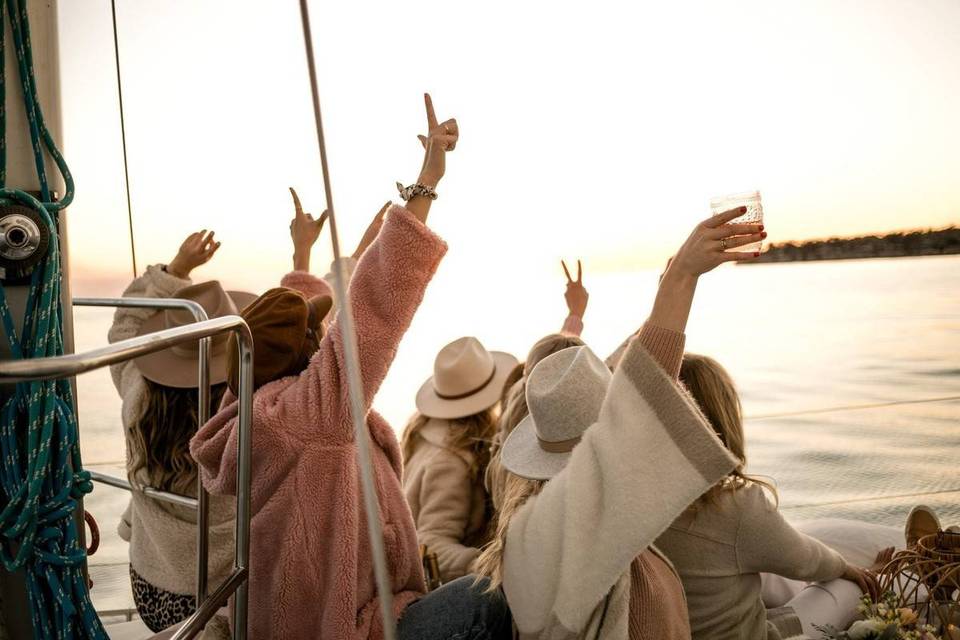 When bridal party groups gather to plan a bachelorette celebration, it can be difficult to decide what exactly to do. There's no rules for whether it should be a grand bachelorette weekend or a simple girls' night. The only thing that is a must for any bachelorette party idea is that it gives the bride-to-be a break from wedding planning with her best friends.
However, not every future bride is into a typical bachelorette party and it's up to her bridesmaids or maid of honor to navigate whether she's more interested in a wild time in places like Vegas or Miami, or if she'd prefer a more low-key bachelorette bash.
Although bachelorette parties are traditionally known to be loud, drunken parties where you let loose and do things you maybe wouldn't normally, Jamie Chang of Mango Muse Events in Los Altos, California explains that they don't always have to be. "A low-key bachelorette party can actually be a better fit depending on the bride," she says. "If the bride isn't a partier, doesn't drink or just all around isn't into the traditional bachelorette, doing something low-key instead will be much happier for her instead of trying to force her into a bachelorette she doesn't actually want."
Instead, doing something low-key allows the bride to be herself, be comfortable, and actually have fun with her besties. "Something a little quieter also gives the bride and her girls more time to talk and connect," she says. "It can be a great opportunity for bridesmaids to get to know each other as well if they don't already. And if they do, it's a chance to spend more time together."
Plus, a low-key bachelorette party can be helpful in terms of budgets and logistics while also taking some pressure of both the bride and her bridal party. Check out these nine low-key bachelorette party ideas for bridesmaids looking to show their bff some bridal love before her big day.
1. Glamping
JoAnn Gregoli of Elegant Occasions by JoAnn Gregoli in New York City recommends planning a glamping trip for a fun bachelorette party getaway. "It'll be perfect for you and your crew if you're an outdoorsy bunch," she says. "You can rent a cabin, yurt, or treehouse for a unique getaway trip."

She notes that this low-key bachelorette party idea offers all the fun of camping while still being able to use electricity, a shower, and an actual toilet. "Glamping just brings you back to nature," she adds. Pack your swimsuits, s'mores, and matching pajamas for a nostalgic few days that will bring back memories of summer camp with a personal twist thanks to a thoughtful bridal party.
2. Airbnb Weekend Getaway
Whether your besties are looking to take a trip to a trendy destination like Nashville or your bridesmaid crew is looking to hunker down for a few nights, a chic rental can transform your bachelorette weekend into an incredible time with your best friends. Bachelorette party activities could include traditional games before a private chef comes to spoil the bride-to-be or DIY wine tasting from the comfort of pajamas followed by a karaoke competition to cap off the night.
3. Spa Day
Make this bachelorette weekend a bash that's all about pampering the bride-to-be. "Grab your girls and go to an all-inclusive spa where you can spend the day lounging at the pool, sitting in the sauna, getting a massage or facial, and laying back with some cucumber eyes," says Gregoli. Whether you pick a local spa or plan this relaxing day as part of a larger getaway weekend, this relaxing bachelorette party activity will be a welcome relief after months of wedding planning.
4. Slumber Party
Go the nostalgic route with an old school slumber party that will blow any traditional slumber party from her youth out of the water. Check out Etsy for some DIY bachelorette party games, plan a sleepover scavenger hunt filled with sentimental or hysterical surprises and make sure to load up on her favorite snacks — complete with ice cream and wine. Deck out the entire crew in matching slippers, robes, or pajamas (these could also be used again come wedding morning!) and be ready for a night of karaoke singing, movies, and memories. Whether you crash in a luxe hotel room or the maid of honor's basement, there's nothing like a slumber party with your best friends.
5. Bridal Party Brunch
The bachelorette party doesn't need to be an entire weekend or even a formal nighttime affair. Consider a bridesmaids brunch complete with mimosas and the bride's favorite breakfast foods. From champagne and donuts in a decorated hotel room to avocado toast and Bloody Marys in a loved one's backyard, you can't go wrong with a low-key brunch.
6. Painting Class
Gregoli also recommends embracing a bride's creative side as a low-key bachelorette party idea. "Set up a Paint and Sip workshop with your girls to channel your inner Bob Ross and create your own gorgeous painting," she says. "The class will walk you through the step-by-step process to a stunning painting — all while bumping some music and allowing you to hold a paintbrush in one hand and a drink in the other!" Plus, there's bonus points for the sentimental touch if this was an activity the bride-to-be did on an early date with her future spouse.
7. Cooking Class
This bachelorette party idea can go three different ways: as a girls' night out at a restaurant, as a night in with a chef coming to you, or with an exotic feel by booking a destination chef from Italy of France for a lesson over Zoom. You could also plan the meal around the couple's honeymoon location or make it all about the bride-to-be's favorite desserts.
8. Yoga Retreat
There's no denying it: wedding planning can be seriously stressful. That's why a wellness weekend getaway might be exactly what your bestie needs before her upcoming nuptials. "Take off on a yoga retreat with your ladies for some ultimate zen trip," said Gregoli. "This will help combat wedding stress and find your inner peace…all beside your besties."
9. Photo Shoot
Whether you live in a breathtaking city like New York City for a statement backdrop or have nature surrounding you, plan an insta-worthy photo shoot of the bride with the special women in her life. Start by pampering the bride-to-be with hair and makeup with a surprise glamsquad visit before striking some poses. Not only will she appreciate the playful memories of taking photographs with her ladies but also the pictures will be a priceless gift she'll cherish for years to come. Plus, after the shoot is done, the group will be all decked out and ready for a girls' night.