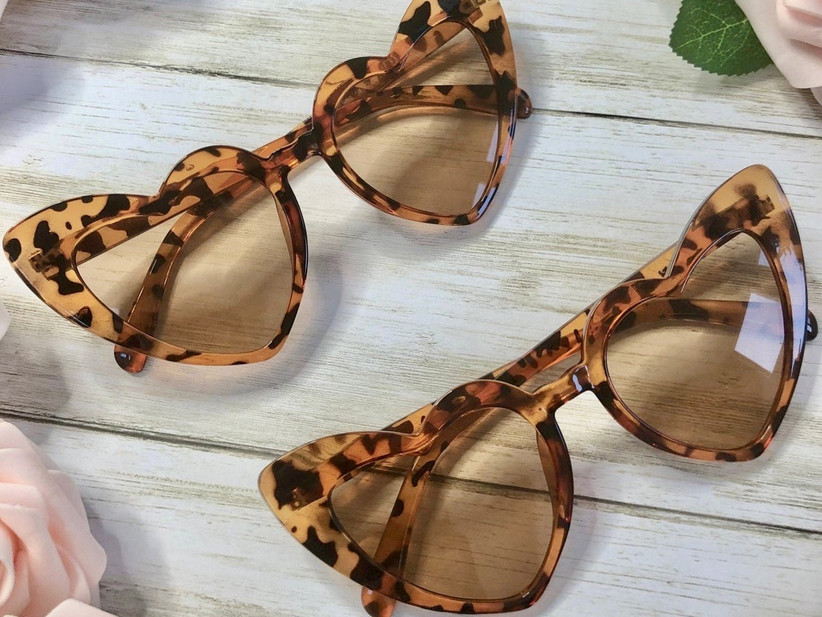 We know you've seen them: all of the cute, colorful bride sunglasses that are taking Instagram by storm. From celebrating at a bachelorette party to posing for silly portraits on the big day, sunglasses are a fun and easy accessory to add to any bridal arsenal. You can find frames in almost any shape or theme imaginable—hearts, pineapples, doughnuts, and even coconut cocktails, among more traditional styles. Whether you're shopping for yourself or you're planning a bachelorette party and looking for the craziest sunnies that your crew can wear, this shoppable collection of bride and bachelorette sunglasses has something for everyone. And if your wedding events have been put on hold because of quarantine, a statement pair of sunglasses are perfect for adding some personality to your Zoom parties!
Grab a pair of these cute bride sunglasses and get ready for all those crazy bachelorette weekend selfies.
There's no denying you're the bride-to-be when you wear these statement sunnies! The cute diamonds and pink tint will have everything looking rosy.
PartyTouchesUK bride-to-be sunglasses, $7, Etsy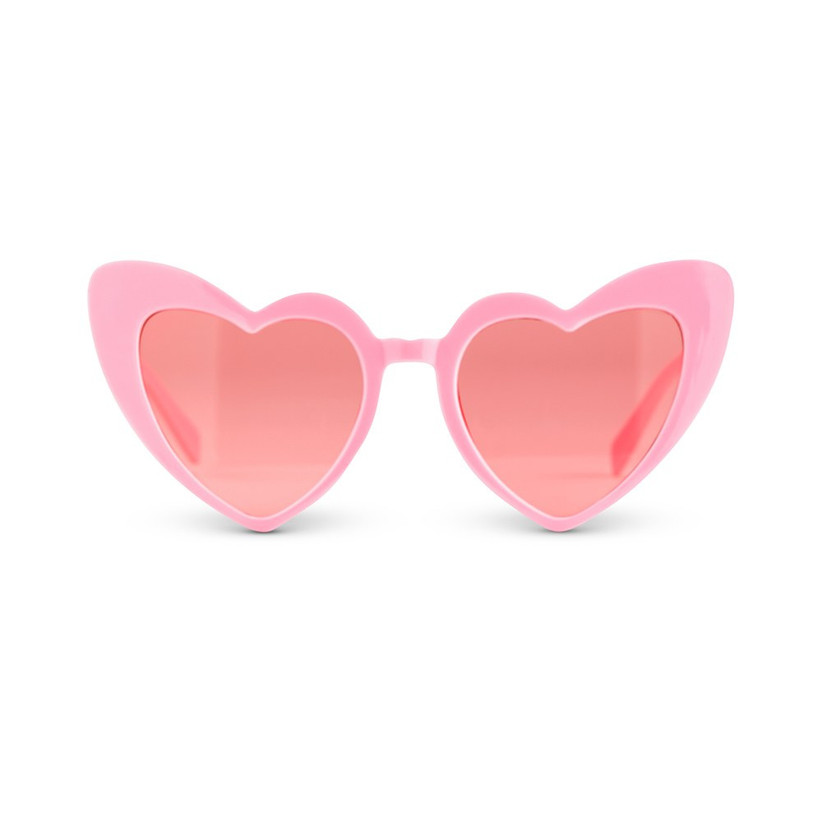 Heart-shaped sunglasses are some of the most Insta-worthy accessories for your bachelorette party, and this affordable option means you can get a pair for everyone in your crew. If you don't like pink, you can also choose from black, red, or white.
WeddingWire Shop heart-shaped sunglasses in pink, $3, WeddingWire Shop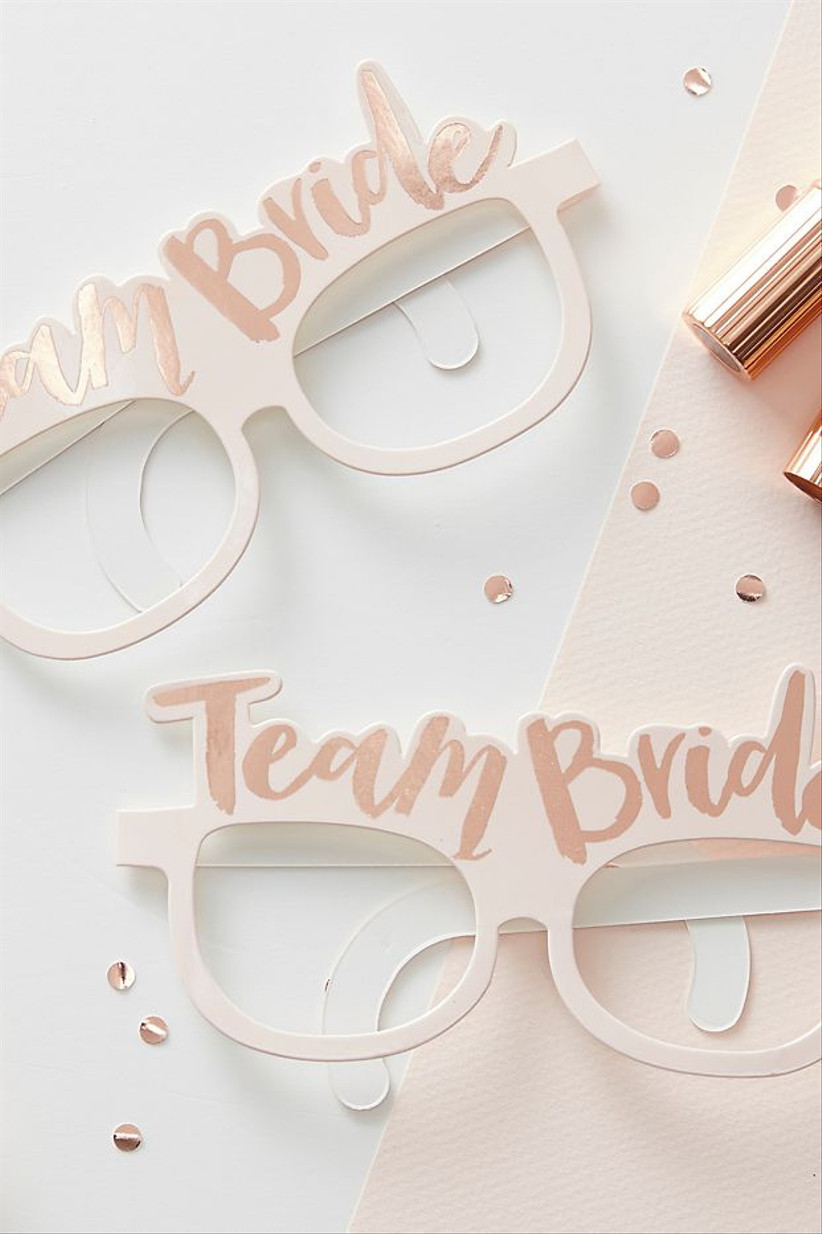 If you only want glasses for a quick photo op, this paper "team bride" frame is a cute option. It comes in a pack of eight, so you can snag enough for your entire bridal party. These glasses would also be cute for a bridal shower!
David's Bridal team bride paper glasses, $8 (set of eight), David's Bridal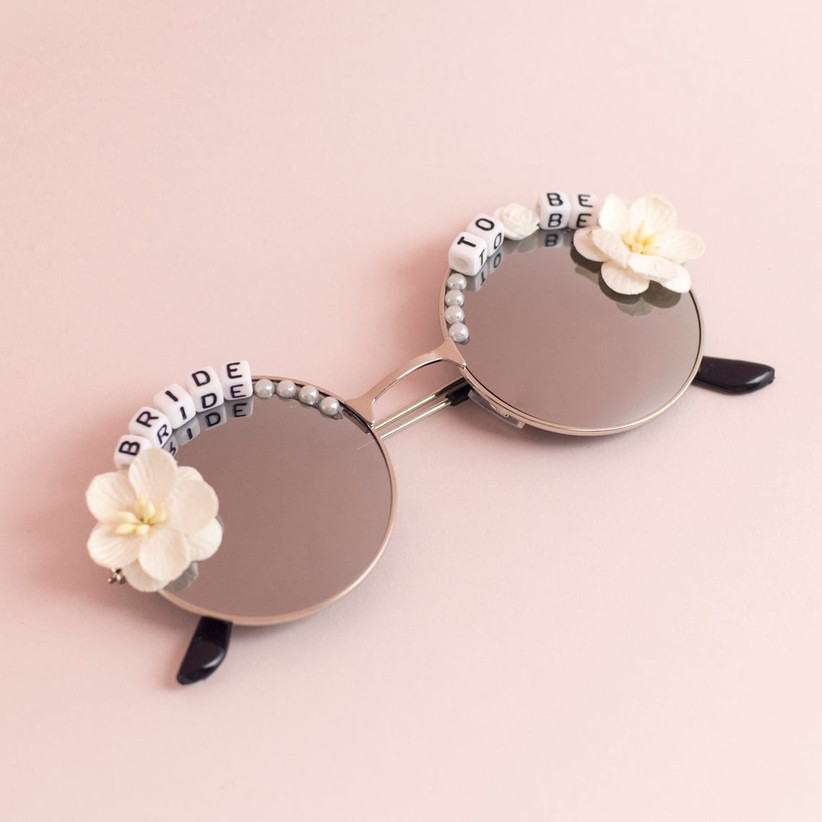 Embrace your nostalgic side with these '90s-inspired round sunglasses. The adorable letter beads are a throwback from the good 'ol days of friendship bracelets and feature a cute bride-to-be message.
TheHenPlanner bride-to-be sunglasses, $38, Etsy
Neon heart-shaped glasses are great for accessorizing at a beach-themed or summertime bash. This set of six means each person in your crew can have a different color.
Frienda transparent heart-shaped sunglasses, $17 (set of six), Amazon
Grab these coconut-shaped sunglasses and head to the pool for a hilarious photo op (actual coconut drink optional but encouraged). We love the mini paper umbrella and straw!
Sunnylife coconut sunglasses, $9, Ban.do
Looking for more personal bride sunglasses options? This iridescent style can be customized with a name or cute phrase.
SummerPartyCreations personalized rhinestone sunglasses, $30, Etsy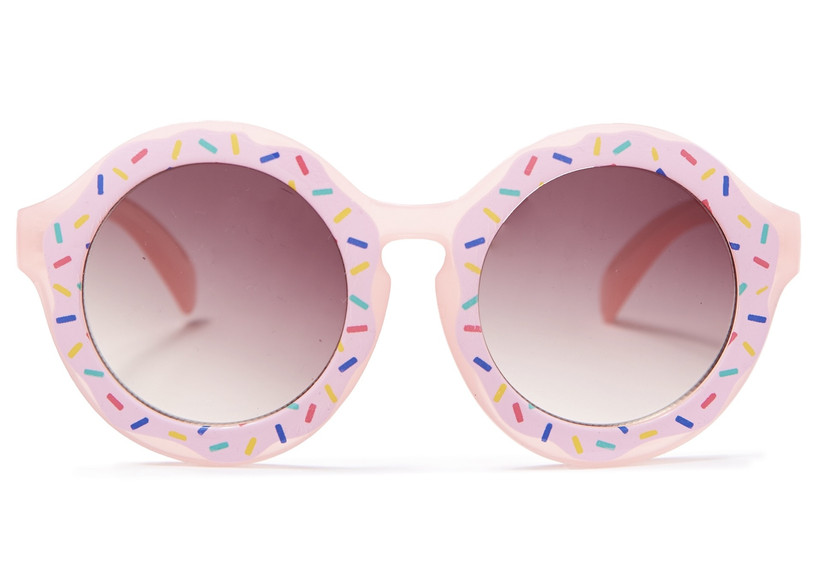 Doughnut fanatics will love this cute pair of round sunnies, which are decorated with pink strawberry "frosting" and rainbow sprinkles.
Typo donut glasses, $10, Cotton On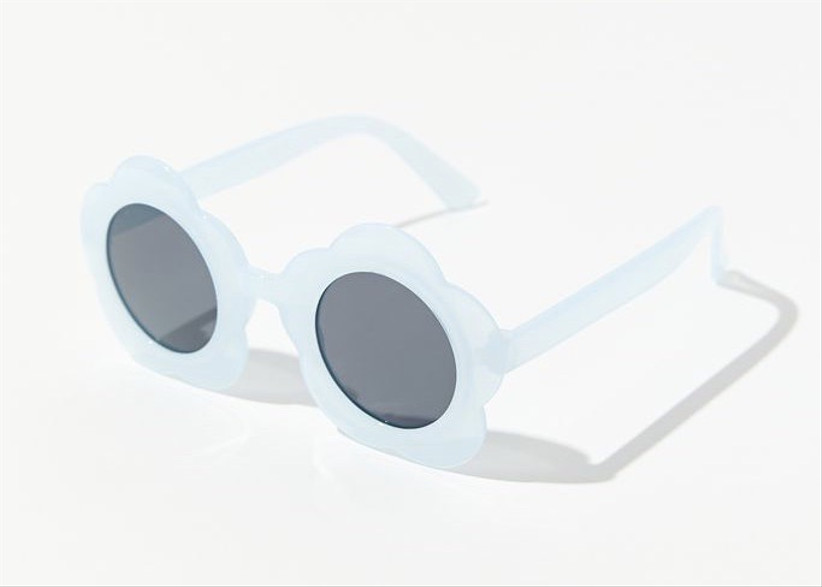 These adorable retro-inspired bachelorette sunglasses would be so easy to re-wear again in the future. Aside from light blue, the flower-shaped frames also come in pastel pink, lavender, and yellow.
Urban Outfitters loves me not flower sunglasses in light blue, $16, Urban Outfitters
Whether you're heading to a tropical location or just in an island time mindset, these glitter pineapple sunglasses are instant mood-boosters.
WeddingWire Shop pineapple-shaped sunglasses, $3, WeddingWire Shop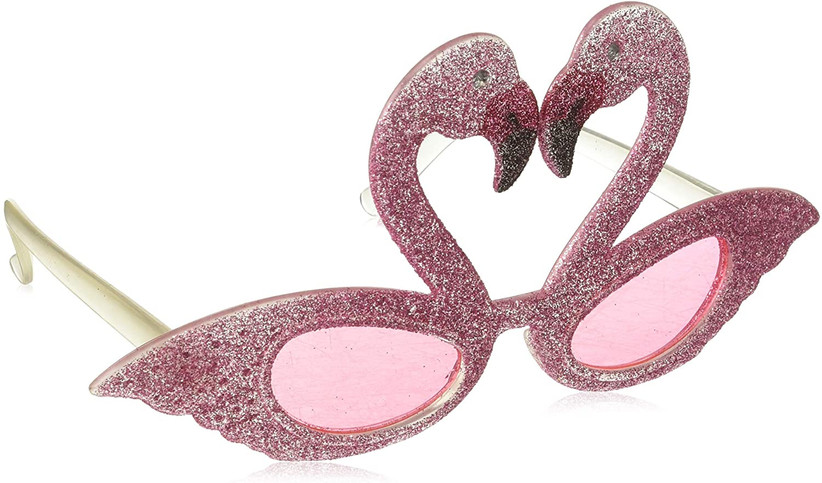 You need these flamingo-shaped frames for your last flamingle with your besties.
Beistle glittered flamingo sunglasses, $7, Amazon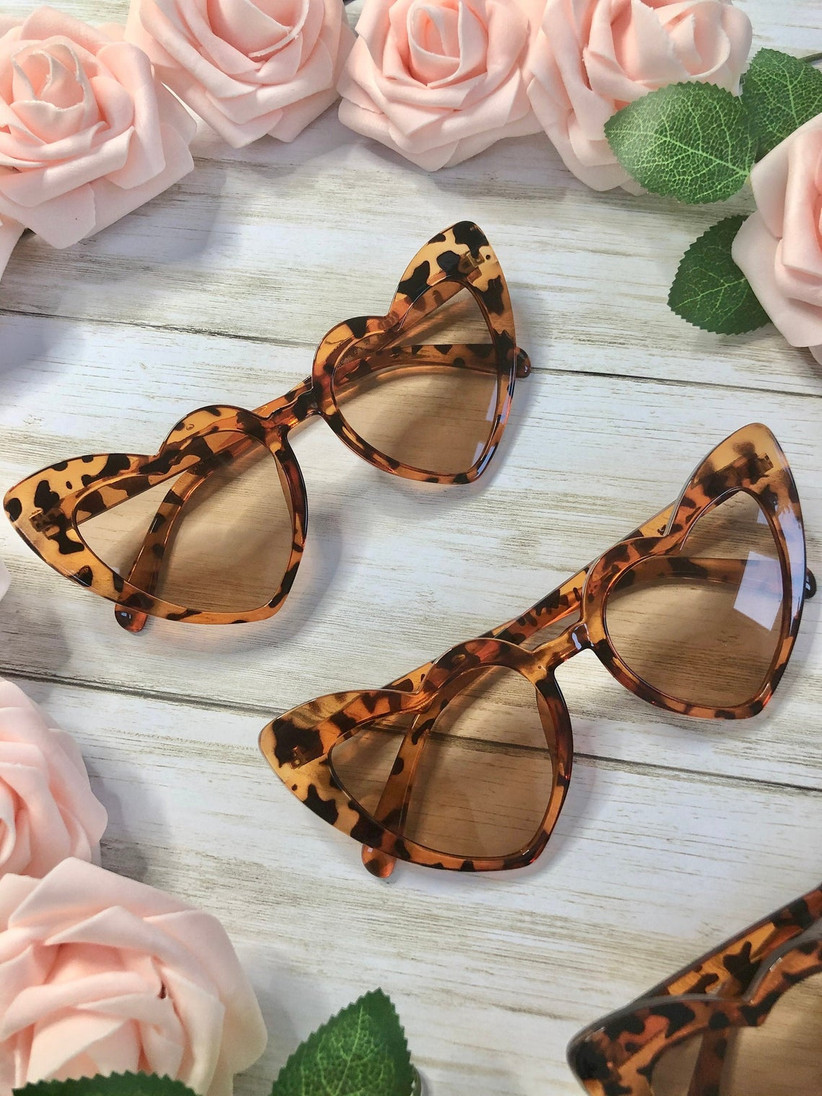 Switch up the popular heart-shaped bride sunglasses trend with these super-chic tortoiseshell frames instead. They're fun for a matching bachelorette photo op (especially if you're celebrating at a vineyard or country club) but they're also stylish for everyday wear.
VonHartVinyl heart-shaped tortoise shell sunglasses, $11, Etsy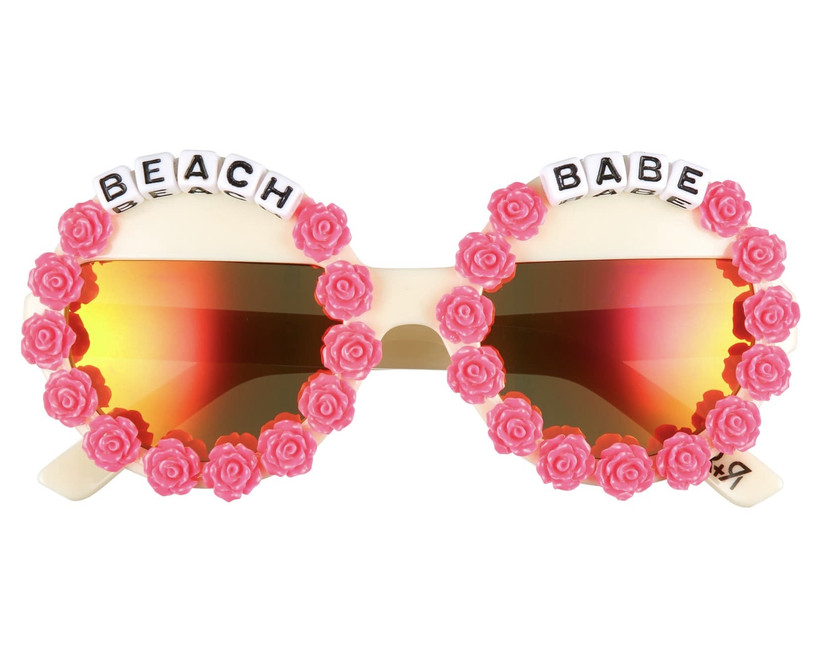 This may be the most unique pair of bachelorette sunglasses we've seen yet. How cute are those tiny rosette beads? Wear these for total "beach babe" mode.
Rad + Refined beach babe round sunglasses, $55, Nordstrom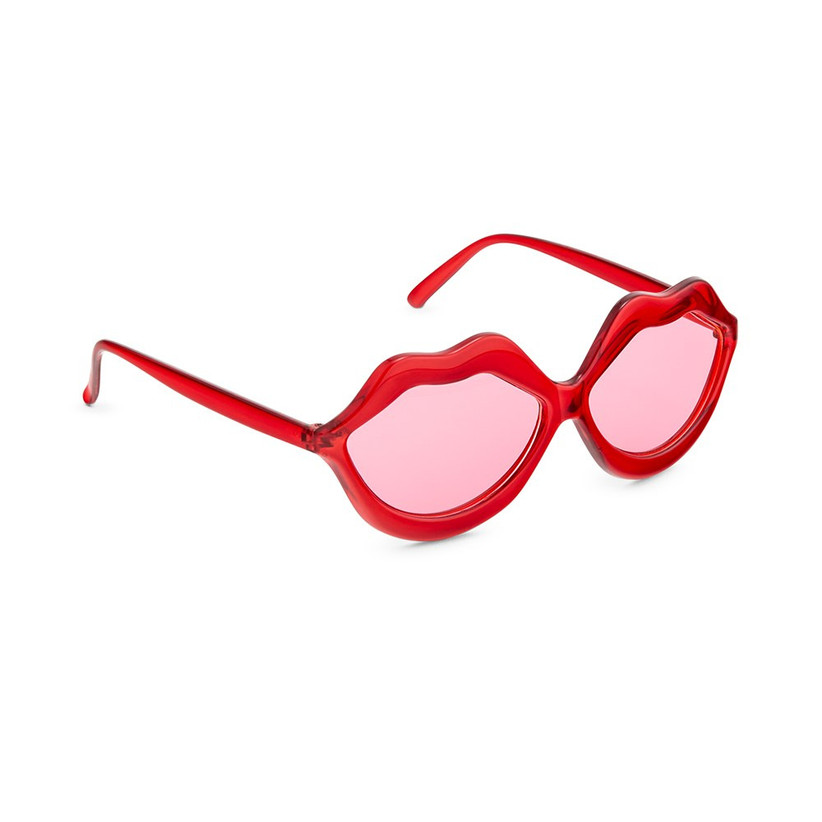 Feeling sassy? These lip-shaped sunglasses have a whole lot of attitude—in a good way. We're loving the vintage bombshell vibe of the red color.
WeddingWire Shop red lips sunglasses, $3, WeddingWire Shop
Go boho with these ombré palm tree sunnies. Whether you're celebrating at the beach, by the pool, or in your backyard, their laid-back look is perfect for the 'gram. (And they come in four other colors!)
Emblem Eyewear palm tree gradient sunglasses in yellow, $10, Amazon
This set of wayfarer-style bachelorette party sunglasses includes stickers so you can customize each pair with bride, maid of honor, or bachelorette decals.
David's Bridal white bridal party sunglasses, $23 (set of six), David's Bridal
We couldn't resist this fabulous pair of fuchsia cat-eye shades.The colorful pink marbled acetate is so eye-catching—if you're with a group, everyone else can wear plain white or pink frames so you stand out as the bride.
Lele Sadoughi uptown cat-eye sunglasses, $165, Shopbop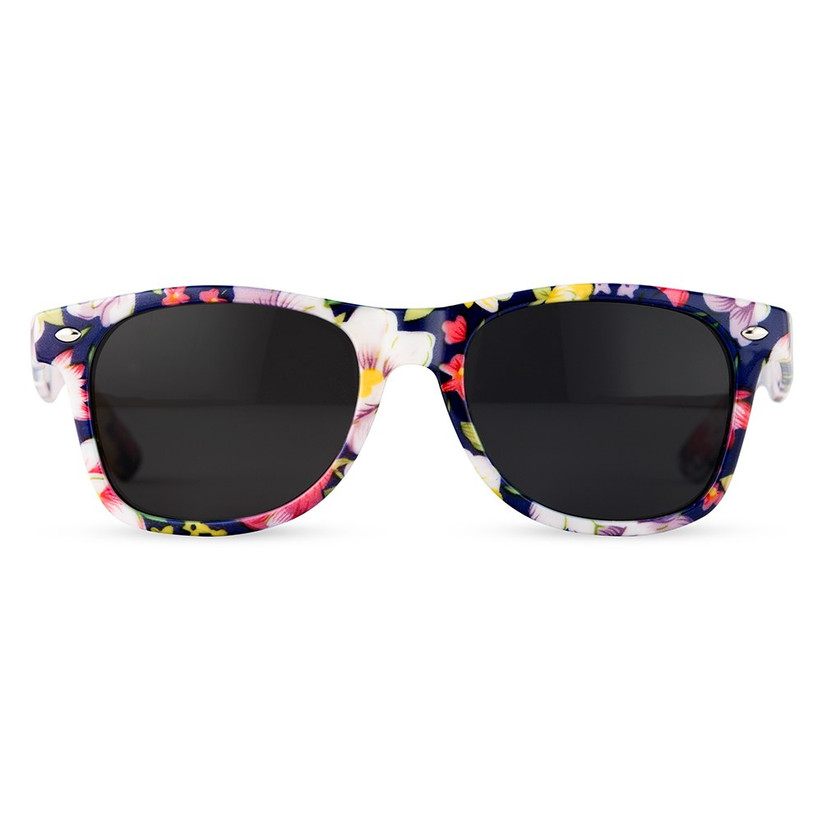 If floral prints are more your speed, try this affordable pair of bride sunglasses. The same style is also available in 10 other colors, including teal, yellow, and hot pink.
WeddingWire Shop floral print sunglasses, $4, WeddingWire Shop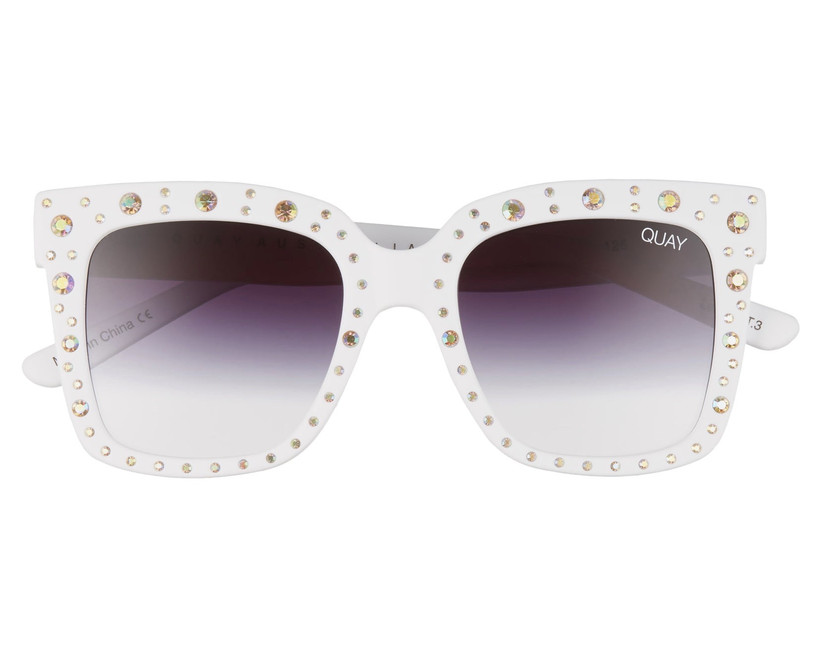 Alexa, play "Juice" by Lizzo. These bedazzled white frames are part of the singer's design collab with trendy sunglasses brand Quay Australia, and they're such a fun accessory for your bridal or bachelorette look.
Quay Australia x Lizzo icy gradient sunglasses in white, $65, Nordstrom
Hello, unicorn vibes! These rainbow heart-shaped sunnies are extremely cheerful and whimsical—plus, they'll add an instant pop of color to an all-white bachelorette or bride outfit.
Ban.do rainbow hearts sunglasses, $15, Ban.do
Give your look a bit of whimsy with these affordable and oh-so-cute daisy bachelorette sunglasses.
ShopStagAndHendaisy sunnies, $8, Etsy
Novelty sunglasses not your thing? Oversized cat-eye frames are a must for understated, elegant bridal style. This mauve hue is more exciting than a traditional tortoiseshell or black color!
Le Specs feline fine cat-eye sunglasses, $69, Nordstrom
Disclosure: This post contains affiliate links, some of which may be sponsored by paying vendors.