How to Plan and Host a Bridal Shower From Beginning to End
Not sure where to begin when it comes to bridal shower planning? Here's how to throw a memorable party for the bride, including a sample bridal shower timeline, choosing a theme, and keeping track of gifts.
A bridal shower is a fantastic way to officially celebrate a bride-to-be. Not only is it one of the first pre-wedding events where friends and family from both sides get to meet each other, it's also filled with fun decor, snacks, gifts, and games—and it's the perfect excuse to get fancy! If you're in search of bridal shower planning tips and ideas, consider this your one-stop-shop. Whether you're a seasoned bridal shower planner in need of some last-minute advice or you're hosting your first party and have no idea where to begin, this guide covers the bridal shower planning process from start to finish, including game ideas, a bridal shower itinerary, and more. From finding a location to choosing a theme and beyond, here's exactly how to plan a bridal shower step-by-step.
First of all, what happens at a bridal shower?
Traditionally, a bridal shower is an all-female celebration for the bride, her friends/bridesmaids, and close female relatives from both sides of the family, such as grandmothers, aunts, and cousins. Activities in a bridal shower timeline usually include a mix of eating (either a seated meal or casual hors d'oeuvres), playing games, and time for guests to mingle with each other. The main event is when you shower and spoil the bride—in other words, she opens her gifts, which are typically items that guests have purchased from the couple's wedding registry. Many bridal showers are themed to reflect the bride's interests, whether that means a vintage-style tea party or a tropical island-themed celebration.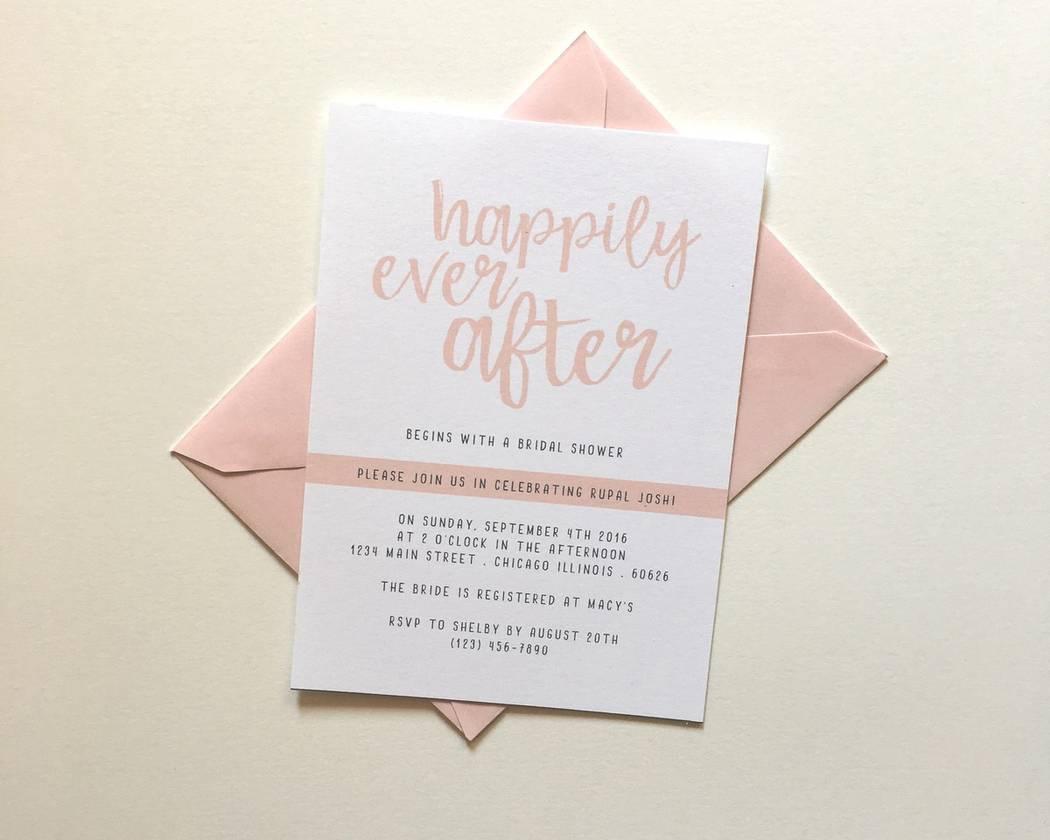 How to Plan a Bridal Shower
1. Decide on a bridal shower budget.
Before picking a menu or choosing a theme, the first step of bridal shower planning is deciding on a budget. The host traditionally pays for the shower, and while your first instinct may be to go all out and spoil the bride, we suggest choosing an amount of money that you can easily afford without breaking the bank. We promise she'll be grateful no matter what!
2. Set a date for the shower.
We recommend starting to plan the bridal shower at least six months before the big day, and no less than four months out. The bridal shower should take place about two months before the wedding—consult the bride before you finalize the date to ensure that it works for her schedule and also accommodates her family members.
3. Create a bridal shower guest list.
After you've settled on the when, the next step when planning a bridal shower is the who. Ask the bride for a list of must-invite people, as well as home addresses for each guest. The final guest count should be between 30 and 50 people, depending on where you think you'll host the party (more on that in a minute). Just remember: anyone who is invited to the bridal shower should also be invited to the wedding—that includes kids—so clear every guest with the bride before adding them to the list.
4. Pick a location for the shower.
Once you've finalized the date and have an approximate guest count, you should then decide where you want the party to take place. If you have enough space to host the bridal shower at your house, that is the most traditional option. If not, consider the home of a relative who is close to the bride. You can also host a bridal shower at a restaurant, a private banquet room, or any venue that speaks to the bride's interest, such as an art gallery or spa. When in doubt, ask the bride for her opinion! Most importantly, make sure the location is easy to get to, has ample parking, and has enough space to accommodate all of your guests (on the assumption that everyone you invite will attend).
5. Choose a bridal shower theme.
Once you've finished collecting the addresses and the final guest list has been approved by the bride-to-be, it's time to choose a bridal shower theme. While having a theme isn't an essential part of bridal shower planning, it can be the perfect way to add some personality to the party with invitations, food options, and decor. Feel free to get as creative as you like—for starters, some popular options include a brunch and bubbly theme, a rustic theme, wine tasting theme, or even a flower arranging party. Whatever you ultimately choose, it should make sense for the bride's personality and everyday interests.
6. Send out the shower invitations.
Plan to finalize, purchase, and mail out the bridal shower invitations about six to eight weeks prior to the event. This will give guests plenty of time to clear their schedules, buy a gift, and let you know if they're unable to attend.
7. Plan the bridal shower menu and stock the bar.
After you've sent out the invitations and the RSVPs start rolling in, you can begin working on the menu for the party. Our main pieces of advice for planning the menu: stick to foods that you know the bride will like, and choose foods that are easily served. If you're hosting a brunch-themed bridal shower, opt for a mimosa bar, coffee drinks, and breakfast foods like mini waffles or salmon toast. For a boho-themed shower, a build-your-own-taco station with guacamole and margaritas would be a fun option. Depending on your budget, you can have the meal professionally catered, cook the food yourself (hopefully with the help of the bridesmaids!) or ask guests you're close with if they'd be willing to bring a potluck dish.
8. Purchase the bridal shower decor.
Now it's time for the fun part: decorations! Once you've chosen your bridal shower theme, it's time to kick your bridal shower decor shopping into high gear. You don't have to go all out unless you want to—look for items such as mylar letter balloons, customized posters, tassel garlands, and photo backdrops that will instantly make the space feel personal for the bride. Fresh flowers and candles are great options, too! Check out the WeddingWire Shop for affordable decor ideas, bridal shower favors, plates, and more.
9. Plan out the bridal shower games.
While you're shopping for decor, it's a good idea to also look into bridal shower games to entertain guests at the party. Some of the classic bridal shower games include bridal bingo, wedding mad libs, and guessing trivia about the bride. Games are a good way to help your guests break the ice, especially if many of them have never met before. Plan the games for when there's a natural lull in the bridal shower itinerary, such as after everyone has finished eating and before the bride opens her gifts.
10. Create an uplifting playlist.
While music isn't the main focus of the day, it's nice to have some background noise as guests are arriving, chatting, and enjoying their refreshments. Create a bridal shower playlist with mood-boosting and age-appropriate songs—bonus points if they're about romance or marriage!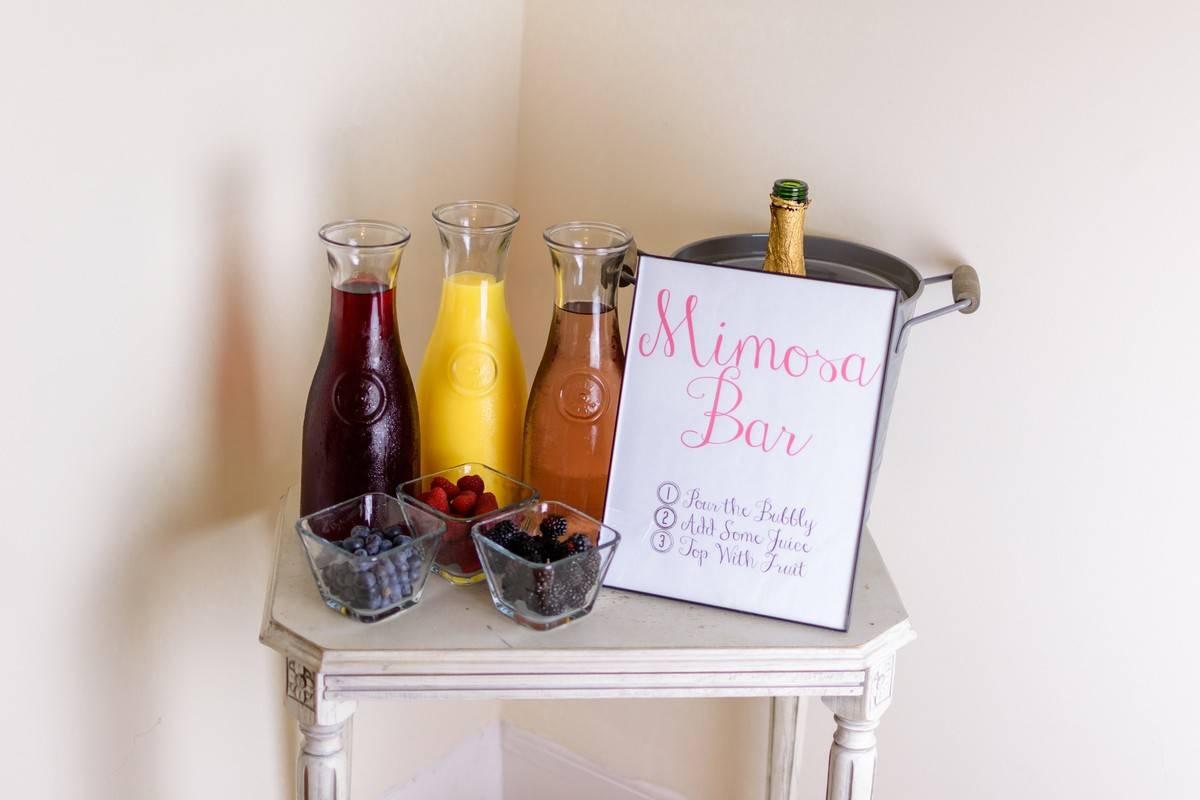 What to Do During the Bridal Shower
1. Set up a station for bridal shower gifts.
Unlike engagement parties where gifts are optional, guests are usually required to bring a gift to the bridal shower. There is a set time during the bridal shower itinerary where everyone will sit down with the bride as she opens the presents. In order to make sure no gift goes misplaced, create an area where guests can place their gift as they arrive, such as on a table or in a traditional "wishing well." You can easily set up a picnic table and drape some linen or fabric on top if you need to create your own gift station. As the bride is opening each gift, make sure you record the gifts from each guest so she can easily write her thank-you notes!
2. Create a ribbon bouquet.
As the bride-to-be is opening up her gifts, have a member of the wedding party collect all of the ribbons to create a pretty decorative bouquet. This isn't just a pretty keepsake or a check on the how to plan a bridal shower list, it's a tradition for the bride to carry the ribbon bouquet from her shower down the aisle during the wedding rehearsal.
3. Prepare a toast to the bride.
Toward the end of the bridal shower timeline, you'll need to say just a few words to thank guests for coming. This also is the perfect time to officially congratulate the bride-to-be. The toast doesn't have to have to be too formal or too long, just something short and sweet where you introduce yourself and also say some encouraging words.
4. Pass out favors to the bridal shower guests.
Lastly, it is always a good idea to give out some kind of favor as another way to say thanks. Bridal shower favors can range from something edible like a frosted cookie, to something wearable like personalized sunglasses. There are a lot of options that can work for any shower theme and guests will love being able to take home the gift too!
Bridal Shower Itinerary Example
Once the date has been set, the invitations have been mailed, and you're ready to finalize the details of the party, use this sample bridal shower timeline to outline the order of events. We recommend limiting your bridal shower itinerary to roughly three hours—it's the sweet spot that will leave enough time for all the activities and conversations of the day, without dragging on too long.
10:00 a.m.–1:00 p.m.: Host(s) arrives at the bridal shower venue and sets up for the party, including decorations, food preparation, and drink stations.
1:00 p.m.–1:30 p.m.: The bride and guests arrive at the party, enjoy hors d'oeuvres, and mingle.
1:30 p.m.–2:00 p.m.: Serve the main meal (if applicable) and bring out dessert, or continue mingling.
2:00 p.m.–2:30 p.m.: Guests gather and play bridal shower games, like wedding mad libs, bridal bingo, or couples' trivia.
2:30 p.m.–3:30 p.m.: Bride opens her gifts. If you're planning to invite her partner as a surprise, this is when they should arrive.
3:30 p.m.–4:00 p.m.: Host shares a toast to the bride, thanks the guests for coming to the party, and hands out bridal shower favors.
4:00 p.m.: Bridal shower ends and guests leave. Time to clean up!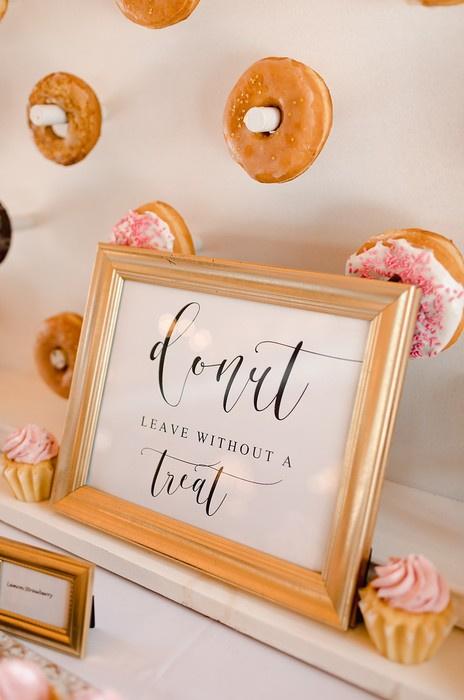 Bridal Shower Planning FAQs
Who is supposed to plan the bridal shower?
The bridal shower is traditionally hosted and planned by the maid or matron of honor. Bridesmaids, parents, and other relatives usually help out by decorating, cooking, and coordinating the logistics of the party.
Who should pay for the bridal shower?
The host traditionally pays for the bridal shower. If you are co-hosting the shower with bridesmaids or other relatives, you can split the costs evenly.
How much does a bridal shower cost?
There's no exact amount of money you should spend when hosting a bridal shower. The cost will vary depending on where the party is taking place, how many guests are invited, the decorations, and the food and beverages served. You can throw a bridal shower on a budget by hosting the party at your house, keeping the food and refreshments simple, and avoiding elaborate favors.
Do you get a bridal shower gift and a wedding gift?
If you are attending a bridal shower, the proper etiquette is to purchase a gift specifically for the bride in addition to the wedding gift for the couple. Typically, you should spend between $25 and $75 on the bridal shower gift, depending on your relationship to the bride.
What kind of food is served at a bridal shower?
The bridal shower menu should complement the theme of the party, the time of day, and the bride's personal preferences. For example, if she loves PB&J sandwiches, you can serve bite-sized versions as appetizers or dessert. If your budget allows, consider a catered meal from her favorite restaurant. Crudités, cheese plates, fresh fruit, salads, and pasta dishes are all popular choices for bridal shower menus. Offer a variety of sweet treats too, such as pastries, cupcakes, brownies, or doughnuts. Lastly, don't forget the drinks! In addition to non-alcoholic beverages, set up a DIY mimosa or sangria bar so guests can create their own refreshments.
How long should a bridal shower itinerary last?
Most bridal showers last between two and four hours. They typically take place during the late morning or early afternoon—think brunch or luncheon.