7 Bridal Shower Traditions You Can Totally Skip
Avoid an outdated event filled with awkwardness by skipping these seven bridal shower traditions at your big event.
There's a wedding tradition that you may be dreading: the bridal shower. While a beautiful gesture from your loved ones, showers can often be filled with outdated bridal shower traditions, awkward mingling—and extended gift opening that your guests have to grin and bear. While we won't tell you to skip the shower altogether (your bridal party, close friends, and family members really do want to celebrate you, even if it is uncomfortable for you to be in the spotlight!) there are ways to modernize bridal shower etiquette and make it fun for everyone—be they guest, host, or the bride! Take these six alternatives to bridal shower traditions as an example.
The tradition: The wedding party hosts the shower.
The solution: The shower can be hosted by anyone (and it's okay to have multiple showers!)
Traditionally, the maid of honor and bridesmaids are the designated bridal shower (and bachelorette party!) planners. However, nowadays, the shower can be hosted by pretty much anyone—be it the mother of the bride, family friends, relatives, coworkers, or others. More than one shower may also take place, whether it's in the couple's current city of residence or either of their hometowns.
The tradition: The party is tea-party or brunch-themed with tea sandwiches and mimosas.
The solution: Have a tasting or throw a nighttime affair.
Most bridal showers are either brunch-time parties, afternoon teas, or midday events with mini bites. Switch things up by having a little more fun and creativity with the bridal shower theme, time of day, and the food. Instead of mimosas and quiche, throw a dessert shower with a cupcake and wine pairings. Or, consider a bridal shower dinner at the bride's favorite restaurant instead, if it's within your budget. Still want to keep it during the day? Instead of hosting a brunch or having mini appetizers passed around, offer a private cooking class to your guests. Hire a private chef to come to the party and teach everyone how to make a meal perfect for a newlywed date. This will keep your bridal shower guests entertained—and well fed!
The tradition: Your partner arrives at the end with flowers.
The solution: Ask for a couples shower.
The last few minutes of a traditional bridal shower, when the future spouse of the guest of honor arrives with a gorgeous bouquet of flowers, is sweet—but also an awkward moment as everyone ooh's and ahh's over the happy couple, then rushes out the door to leave. Instead of forcing your beloved to jam small talk into the five minutes they are present, consider a couples wedding shower for the both of you (after all, that registry is for two). Include both sets of friends to the guest list and consider activities everyone will enjoy—from a beer tasting to an in-person newlywed game.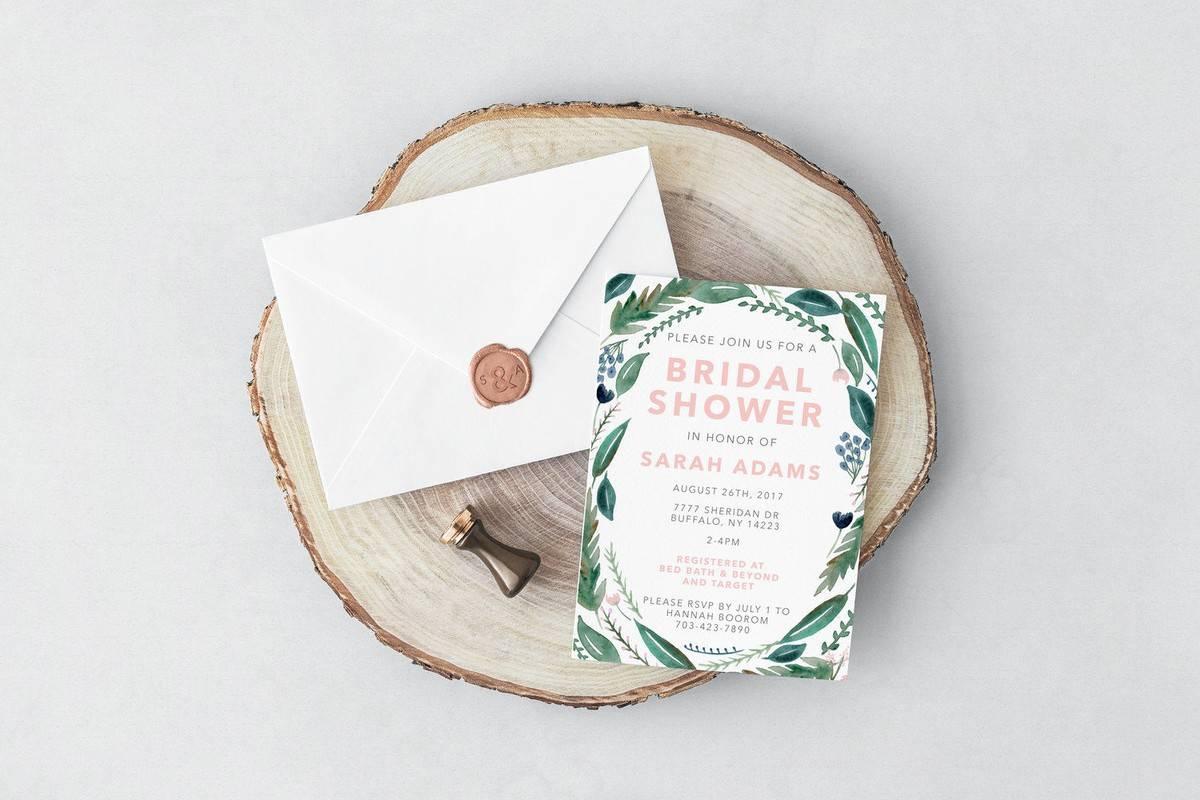 The tradition: You gather everyone in a circle to play typical bridal shower games.
The solution: Plan a group activity—that's not wedding-related—instead.
To help get the mingling going, many showers include a fun game or two—be it "How well do you know the bride" or "Guess the facts" about the couple. But we've all played these games a time or two too many. Instead, consider basing your bridal shower completely around a group activity: Book a sip and paint class and make fun art everyone can take home; having a bowling party shower and name teams after milestones in the couple's lives; or go to a vineyard for a tasting. Anything that works for a girls day out will work equally as well as entertainment for your shower guests.
The tradition: Opening gifts in front of everyone
The solution: Skip this part completely!
Your grandma and mother of the bride want to see the china pattern you picked out (or lingerie your college roomie bought you!)—but let's face it, watching someone unwrap bridal shower gifts for 45 minutes can be exhausting. Even with the most efficient bridesmaids helping to speed the process along, this is often the part shower guests dread the most. And the bride, having to show enthusiasm for each item, can feel pretty awkward, too. Instead, ask guests to send gifts directly to the address where you registered and have just a small group of people (read: grandma and mom) come over to help you go through your gifts. You can put that request right on the invitation. If your host insists presents come directly to the shower, consider asking that they come unwrapped. We've heard of a bride or two who create display tables of these unwrapped gifts so guests can see what they got—without having to sit through the opening of them.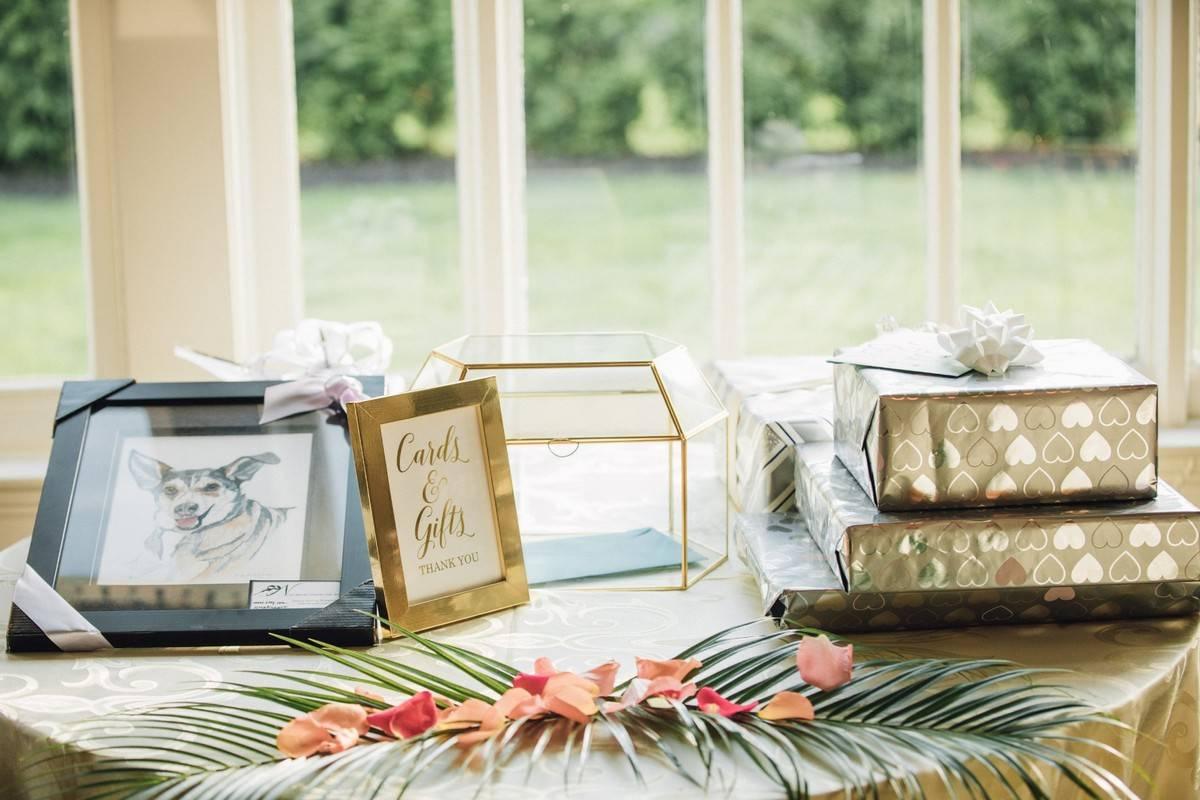 The tradition: Your maid of honor makes a ribbon bouquet.
The solution: Ask for meaningful contributions to your rehearsal decor.
Along with opening presents comes the ribbon bouquet—a bridesmaid's craft project that you'll use at your ceremony rehearsal. Not only is this a lot of pressure for your 'maid, there's a good chance you'll lose it before the big day anyway. Consider, instead, having guests each contribute something special for rehearsal décor. If you go the bouquet route, ask them each to bring a flower brooch to make a long-lasting bouquet you can hold onto forever. Or, ask each to write a "best wishes" not on the back of a photo of you or cut out hearts that you can display at rehearsal dinner.
The tradition: Playing the newlywed or shoe game
The solution: Celebrate your friendships instead.
Of the most popular games at showers (and engagement parties, weddings, etc.), one that appears again and again is the newlywed game, where a bridesmaid has interviewed your future spouse behind the scenes and you're in the hot seat to match their answers. It's fun, and usually gets everyone laughing, but if this makes you uncomfortable consider a way to celebrate and honor the folks how came out to shower you instead. Ask everyone to bring a favorite photo of themselves with you and write a favorite memory on the back. Then, put it in a scrapbook for you to treasure in your new married life. No public embarrassment required!