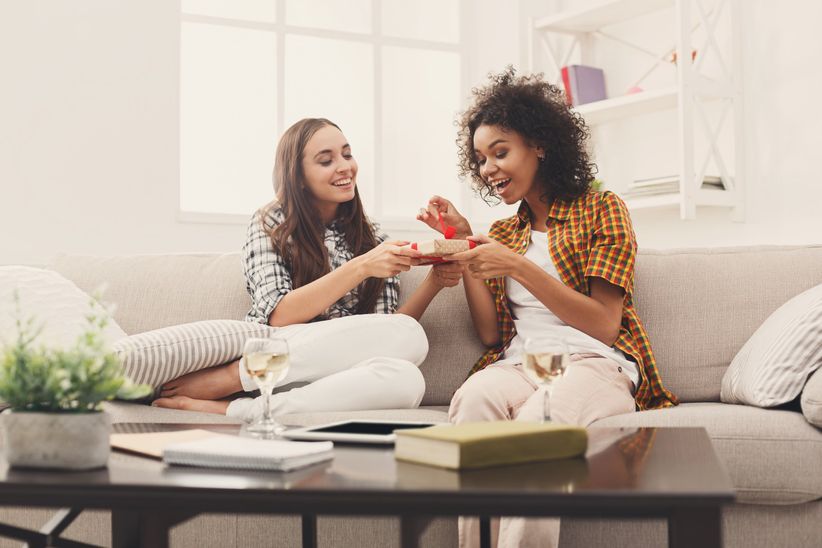 As the bride-to-be, you'll spend the better part of your bridal shower opening pretty packages from those who love you most. So why not bring a little bridal shower hostess gift for the wonderful people in your life who made it all happen? It doesn't have to be anything budget-busting (after all, you're probably spending far more than you even realized you would on your big day, not to mention all of the events leading up to it)—it just has to be thoughtful.
Thank those throwing you the get-together with one of these small bridal shower hostess gift to show how much you appreciate all the thought and love they put into throwing a special celebration in your honor.
Comfy Slippers
After all the hard work your loved one put into throwing you the bridal shower of your dreams, she deserves to put her feet up and relax with these luxurious slippers available at an affordable price. Their faux fur lining, foam support, and anti-skid soles are super comfortable, plus they come in five color options.
We love: Jessica Simpson faux fur house slippers, $21, Amazon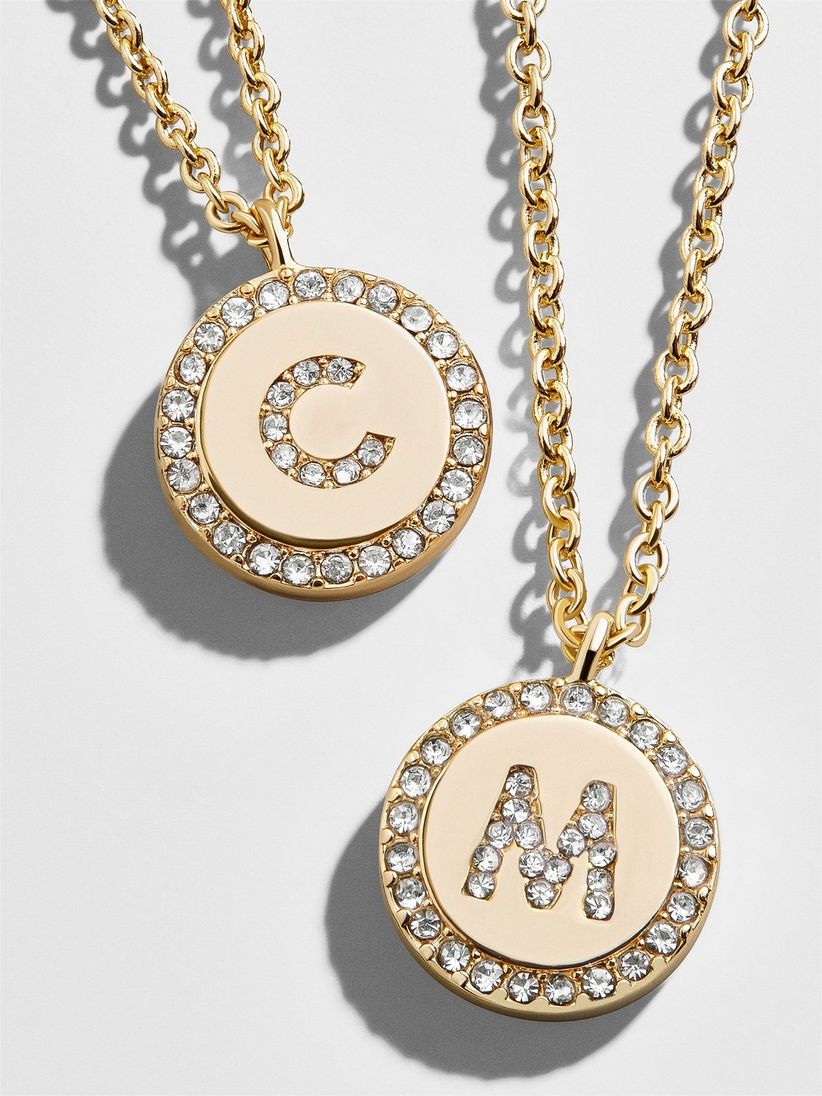 Initial Necklace
There's nothing like a little something sparkly when it comes to a bridal shower hostess gift. We particularly love this pave initial pendant, which looks super-pricey but is actually quite affordable.
We love: BaubleBar pave initial pendant, $36, BaubleBar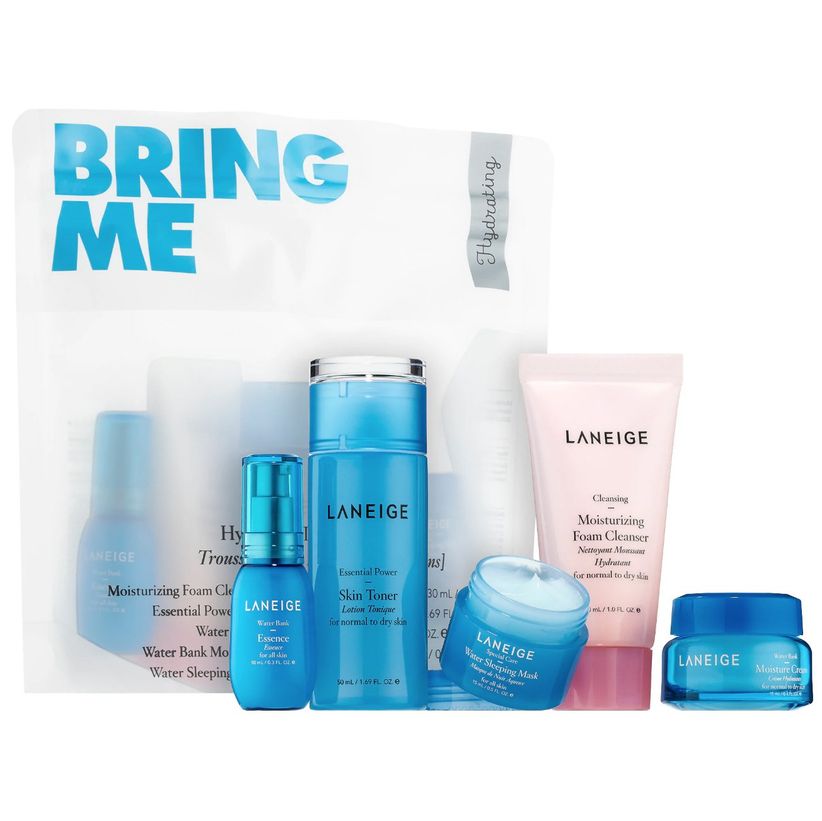 Skin Care Travel Set
What better way to thank your shower hostess than setting up her weekend with a complete skincare regimen that she can take on the road? Whether at home or on the road, indoors or out, in the heat or cold weather, she'll have all the skin care she needs to rejuvenate and restore and feel her best. This kit comes complete with a gentle cleanser, toner, moisturizer, mask, and more.
We love: Laneige hydrating trial kit, $25, Sephora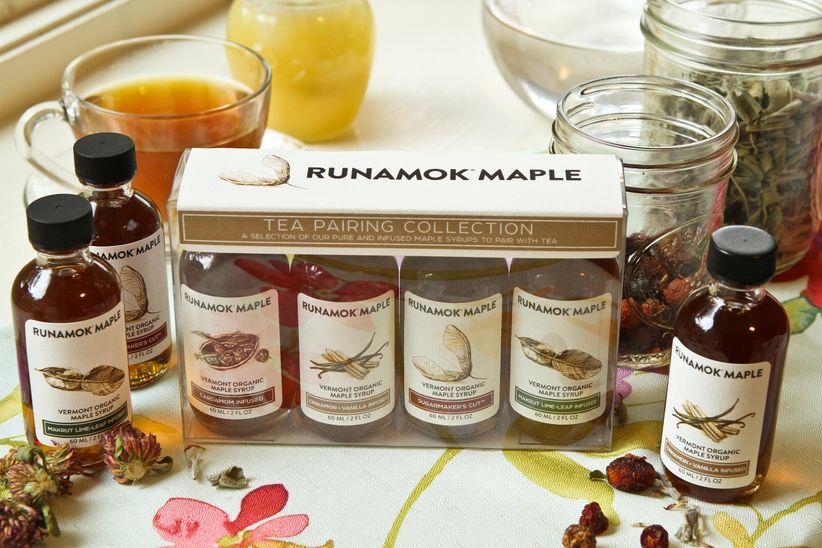 Maple Tea Pairing Collection
Your mother, sister(s), friend(s), aunt(s), etc. who planned your shower might be in different stages of life than you, which is why a guaranteed crowd-pleasing gift is something simply to add to the staples they already have, like in their pantry. This set of smoked, barrel-aged and infused maple syrups are just the right bridal shower hostess gift for the savory or sweet lover alike. Whether your giftee loves cocktail pairings or cheese pairings, you can find something suitable to tantalize her taste buds.
We love: Runamok maple tea pairing collection, $22, Amazon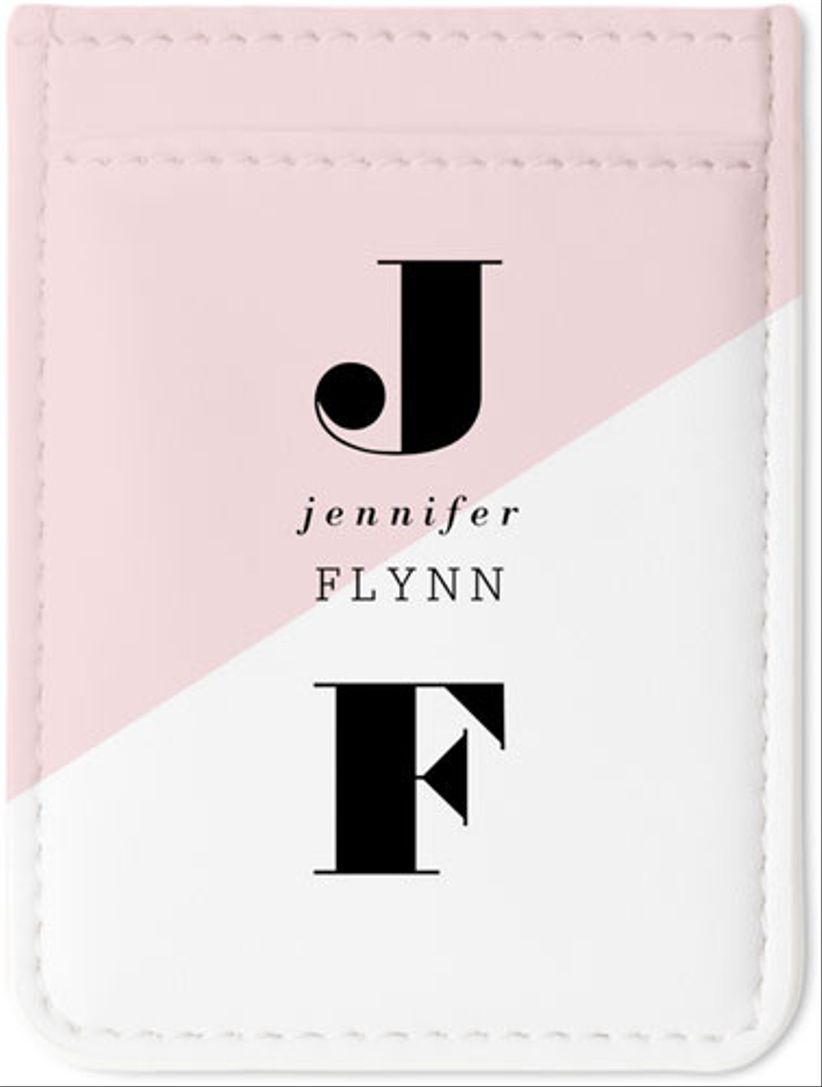 Phone Card Holder
If your bridal shower hostesses are addicted to their phones (who isn't these days?), gift them one of these fun personalized phone card holders to keep their credit cards, driver's license, or other personal items close at hand.
We love: Shutterfly color block name phone card holder, $12, Shutterfly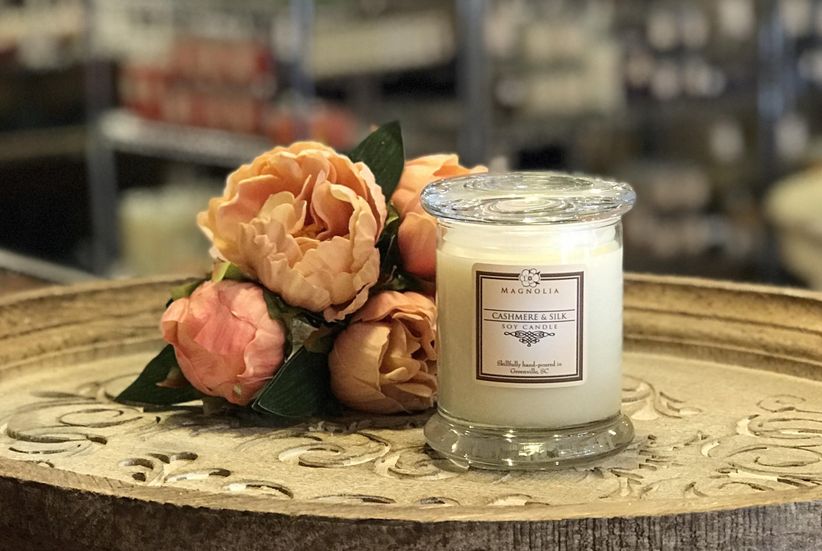 Soy Candle
A candle is a wonderful bridal shower hostess gift, especially for someone who's gone above and beyond to throw you an amazing celebration. The soy candle collection from Magnolia Scents was made for gifting. Each candle is individually hand-poured by skilled artisans in micro-batches and all ingredients are natural and non-toxic (soy wax, essential oil infused fragrance and cotton/paper wicking). You can also customize the label with a special message, inspirational quote, photo of you and the hostess or even the date of the bridal shower (or the wedding) with a "thank you" on it.
We love: Magnolia Scents by Design cashmere & silk soy candle, $18, Magnolia Scents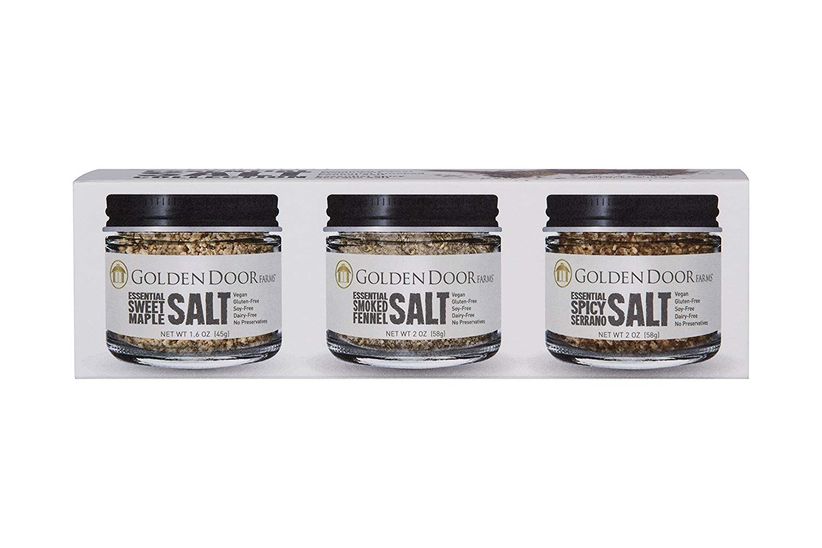 Fancy Salts
For the hostesses who love to spice things up in the kitchen, gift them this salt set, which includes sweet maple salt, spicy serrano salt, and more. What's even better—100 percent of the company's net profits go to children's charities, so you and they can feel good about the gift itself and putting it to good use.
We love: Golden Door Farms essential salt collection, $37, Amazon
A Wine Subscription
If you know that one or more of your hostesses love wine, why not give them a gift that keeps giving, like a monthly subscription of wine from HelloFresh. Each comes with six full-size bottles with the option of all red, white or mixed. Just like the HelloFresh meal subscription, customers choose their preferred delivery day and can pause or cancel at any time! You also don't need to be a HelloFresh meal customer to subscribe to HelloFresh Wine.
We love: HelloFresh wine membership, $89, Hello Fresh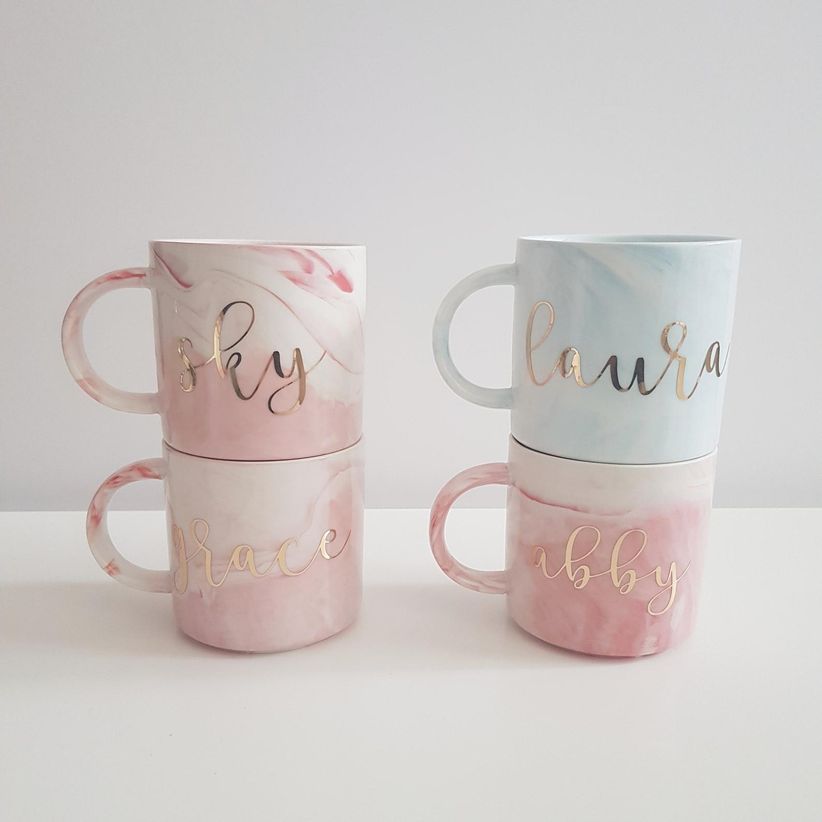 Personalized Mug
For the hostess who can't be without her coffee, these personalized mugs are chic and functional. We love the on-trend marble design, as well as the metallic hand-lettered calligraphy.
We love: HandLetteringLaura custom mug, $17, Etsy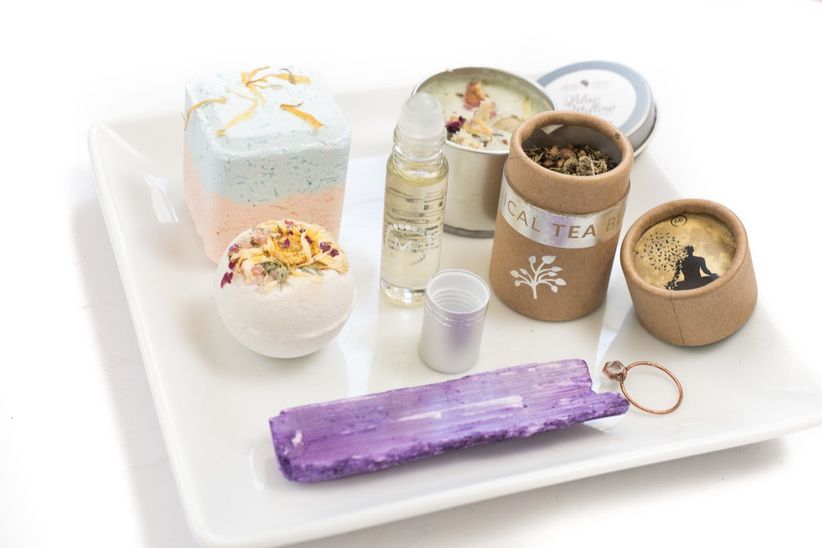 Ultimate R&R Box
Pamper your hostesses in a unique way with their your own personal, at home spa session. While there are plenty of boxes to choose from, we love this one because it's loaded with items to help your hostesses relax including a smudge candle, bath bomb, shower steamer, crystal jewelry and an energy cleansing Selenite Wand.
We love: MoonBox ultimate R&R box, $45, Moonbox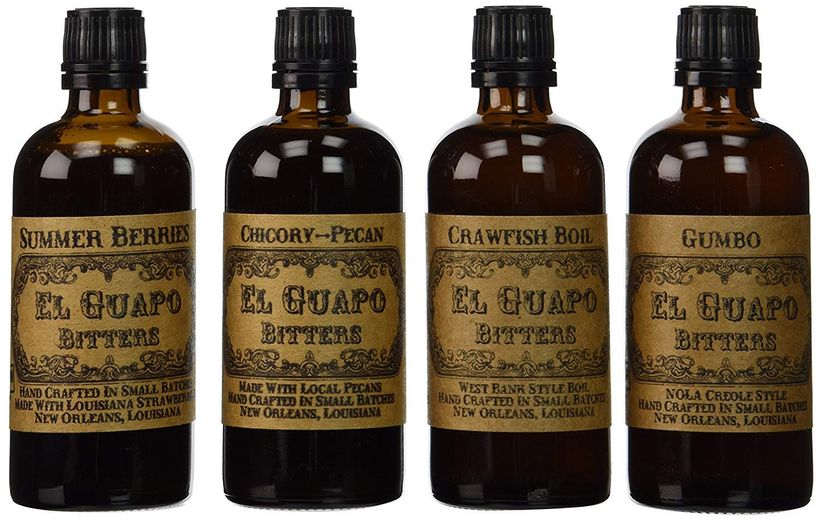 Cocktail Bitters
Give the gift of cocktails to the hostess with the mostest! This set includes four full-sized bottles of bitters in flavors inspired by the Big Easy—summer berries, chicory-pecan, crawfish boil, and gumbo. They're sure to be a hit at her next dinner party or Mardi Gras celebration!
We love: El Guapo Bitters Louisiana pack, $57, Amazon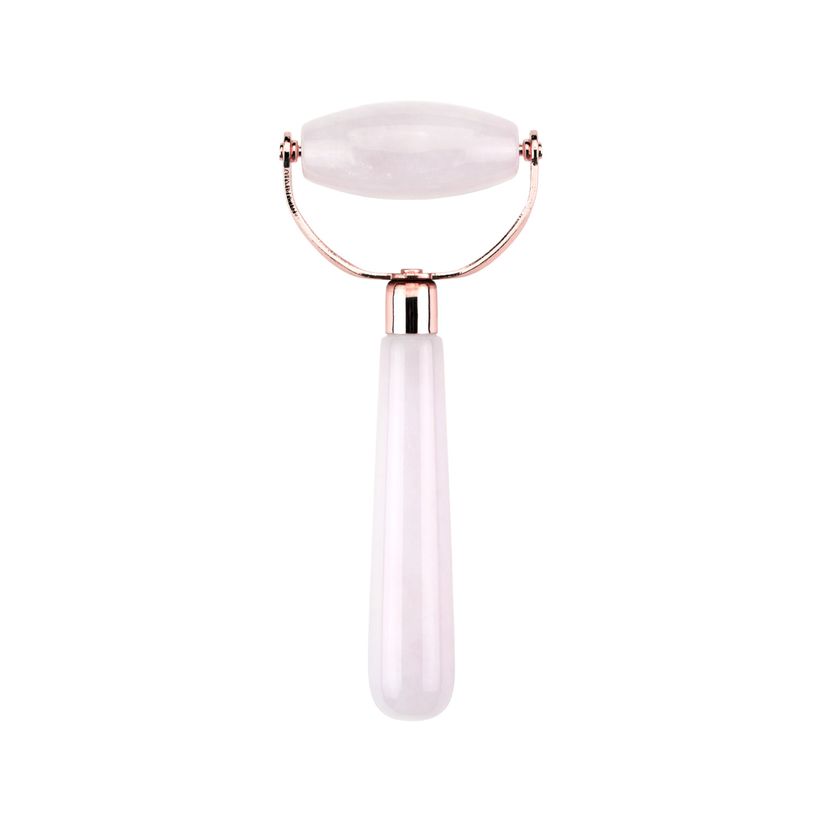 A Face Roller
While this beauty trend is only recently gaining popularity, its benefits have been touted for centuries. The ancient beauty practice has been used for thousands of years to help improve complexion, reduce inflammation, boost circulation and temporarily lift and firm the skin. This one is not only practical, but it's pretty too!
We love: Lazy Perfection by Jenny Patinkin rose on face roller, $38; Amazon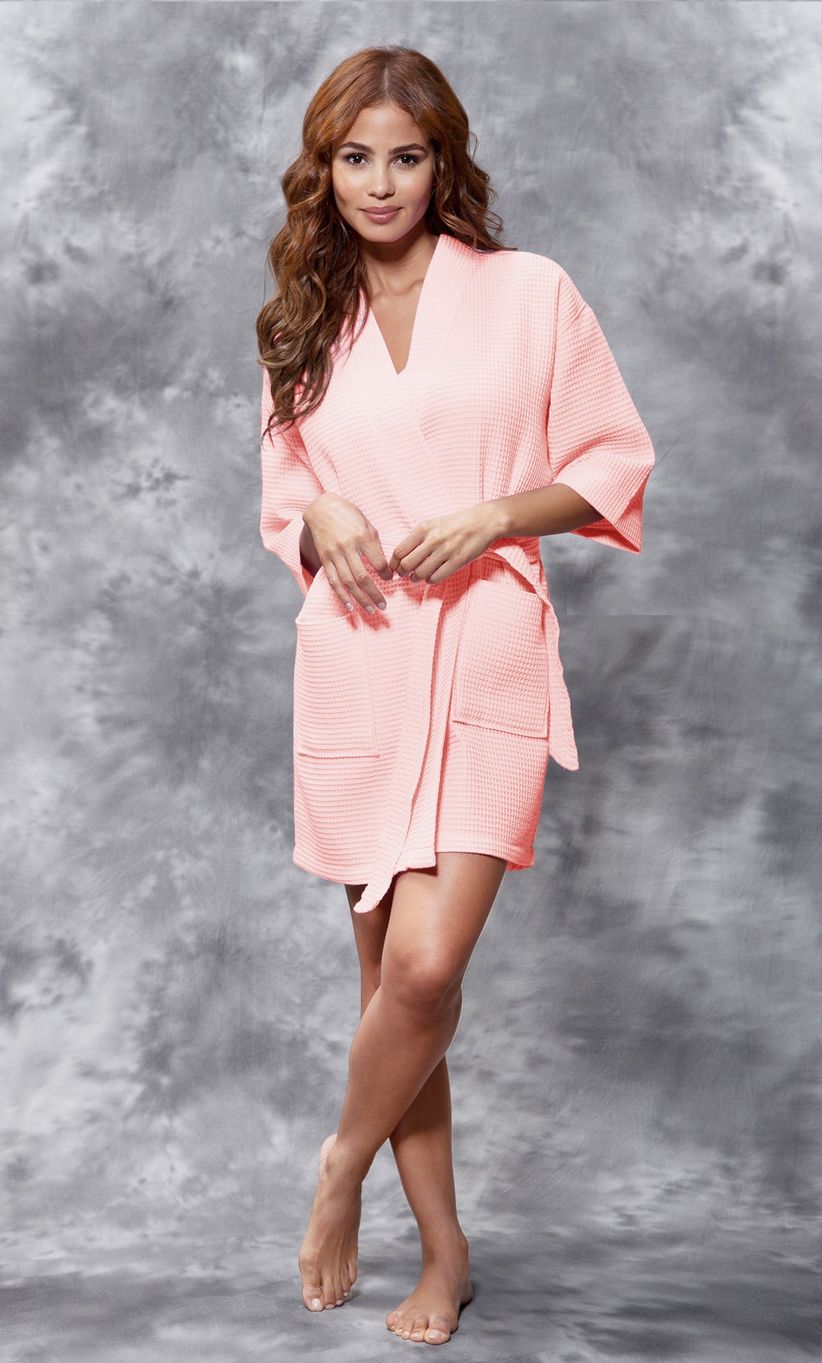 A Waffle Robe
Whether or not you're thinking about buying your entire bridal party matching robes, it's nice to purchase them for the gals in your life who mean the most to you, aka the ones who likely threw you a wedding shower. This company offers a variety of different colors, sizes and materials for you to choose from.
We love: Turquaz linen knee-length waffle kimono spa robe, $22, Amazon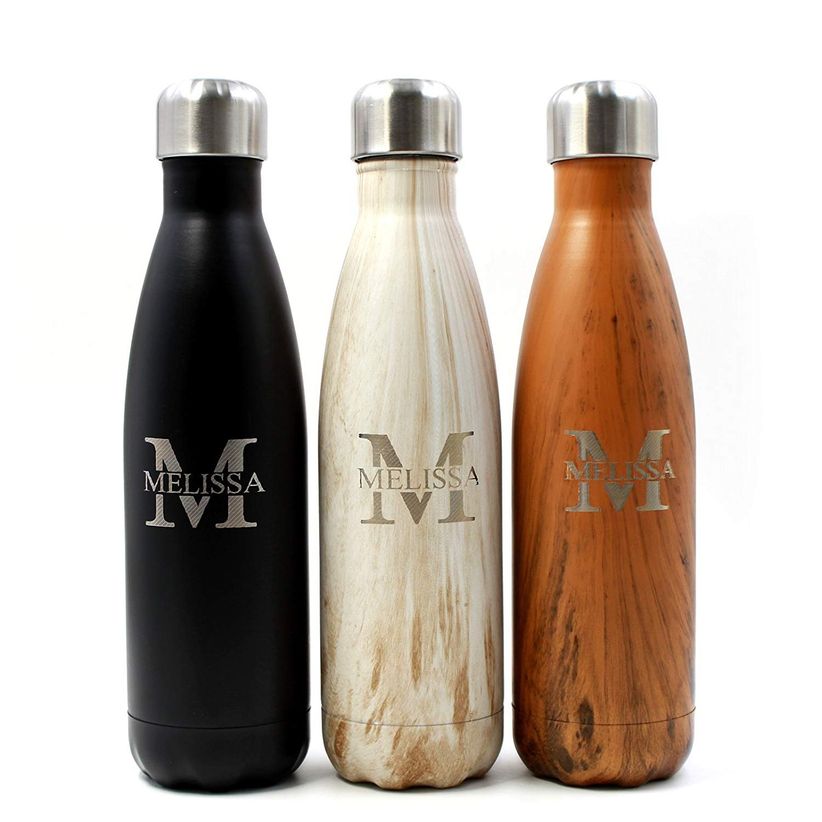 Water Bottle
These days, most of us carry a reusable water bottle or keep one at our desks—you can never have too many! We love these water bottles because they can be smartly personalized and come in a variety of colors and patterns.
We love: FunnyGuys custom engraved double-walled stainless steel water bottle, $20, Amazon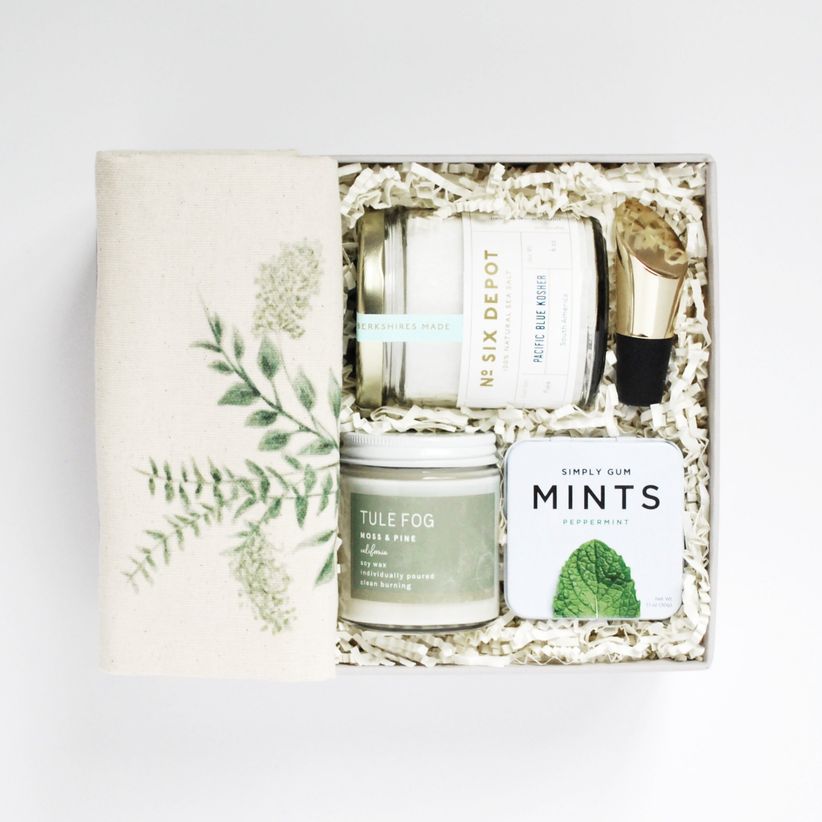 Housewarming Gift Box
This farmhouse-inspired gift box contains pretty much everything you'd want in a bridal shower hostess gift, including a eucalyptus watercolor kitchen towel, sea salt from the Pacific Ocean, bottle stopper, hand-poured candle and essential tin of mints. It comes hand-wrapped in Mason & Market's signature gift box, so all you have to do is hand over the goods.
We love: Mason & Market housewarming gift box, $56, Mason & Market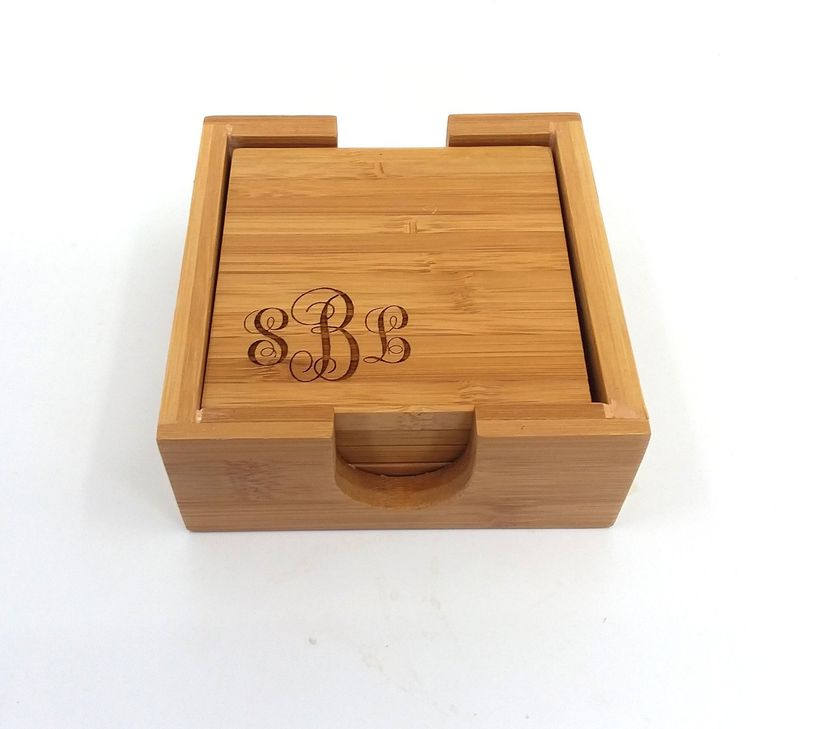 Bamboo Coaster Set
Personalization is a nice way to go when it comes your bridal shower hostess gift, but it's still all about getting your hostess a practical gift that she will actually use. This bamboo coaster set includes a place for your gift recipient's monogram, which adds a sweet and preppy touch!
We love: BlueFireEngraving personalized bamboo coaster set, $25, Etsy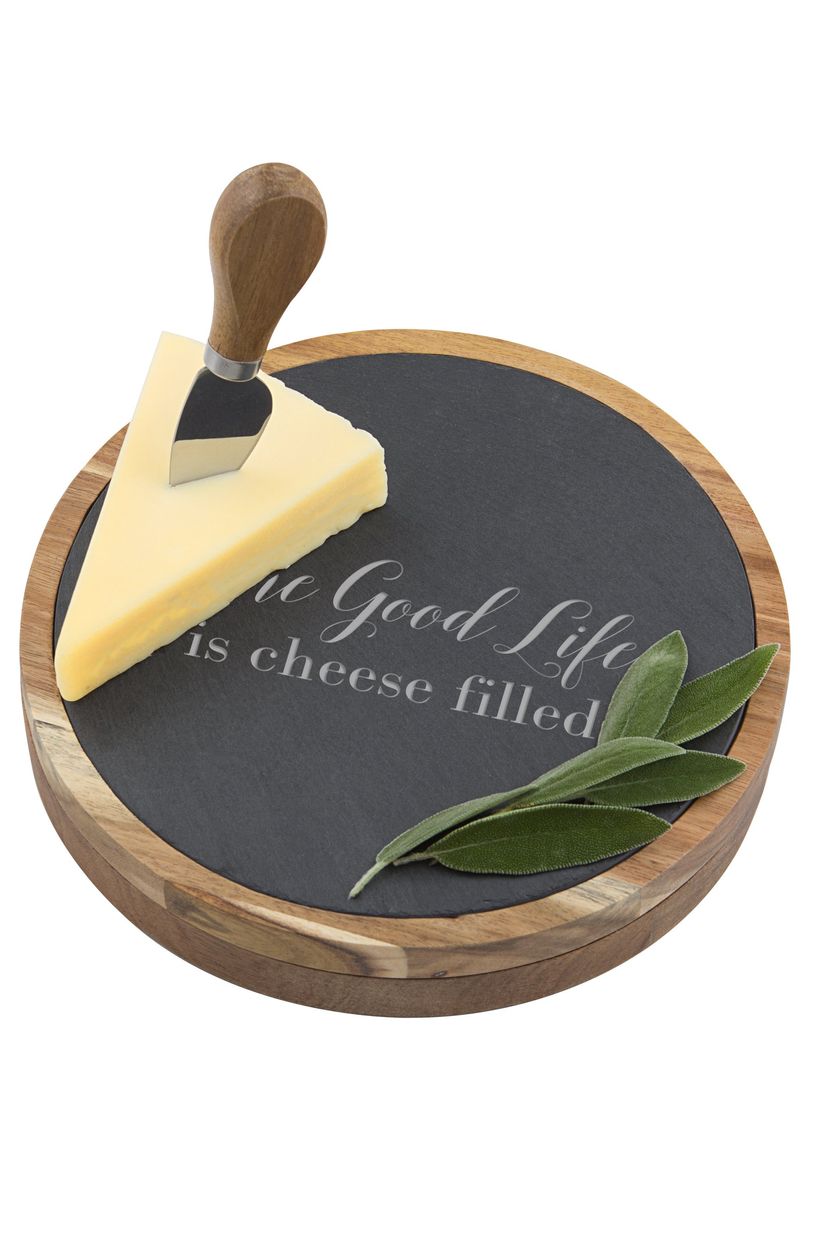 Personalized Cheese Board Set
Seeing as your bridal shower hostess clearly has a knack for hosting, why not gift her something that will come in handy when she has friends or family members over her home like this personalized cheese board set made of natural slate and Acacia wood. The board features custom engraved personalization and includes a 4 piece utensil set within.
We love: David's Bridal personalized cheese board, $50, David's Bridal

Placemat Set
Placemats are one of the nice-to-haves we hardly think to buy for ourselves, which make them the perfect gift, especially for a hostess! The woven texture of these placemats come in a variety of hues so they're versatile for any decor and personality.
We love: Benson Mills pressed bloom vinyl placemats, $11 for set of four, Amazon
A Drink Bomb
The bubbly will be flowing at your bridal shower anyways, so why not celebrate in style by gifting your hostesses and/or guests with a little added magic this special day with a Prosecco Rose-flavored drink bomb. It kicks your champagne experience up a notch with a blend of Bulgarian rosebuds, rose water and elderflower and a pressed edible 24kt gold leaf with vegan gold dust.
We love: My Drink Bomb Prosecco Rose, $28 for pack of six, Amazon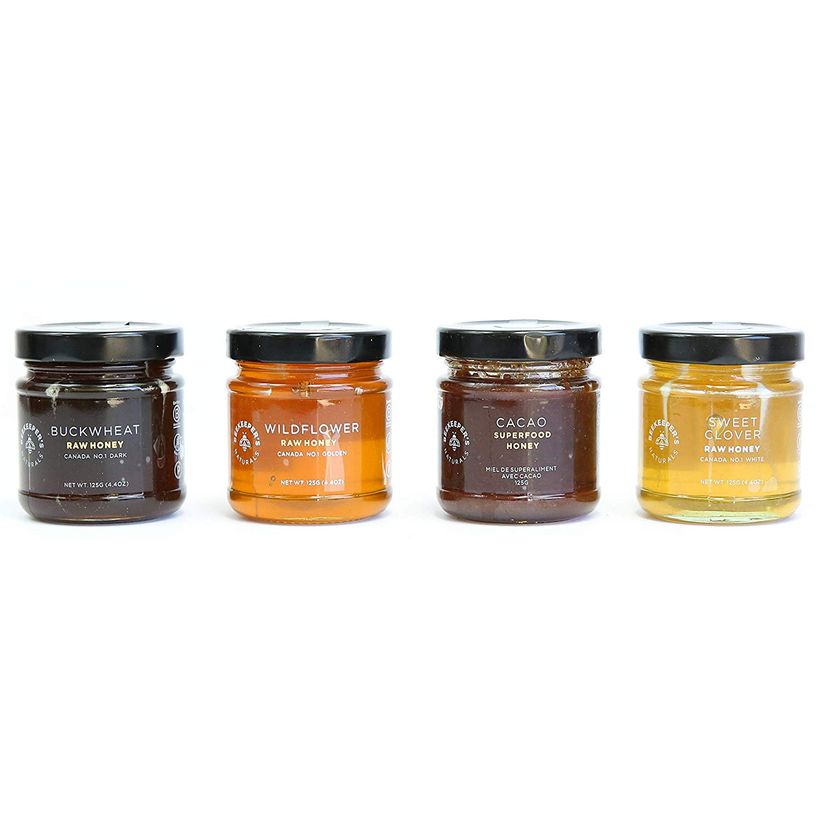 Flight of Honey
Believe it or not, but honey comes in all different flavors, just like any other condiment. But your shower hostess might not even know this or perhaps has never tried a variety other than the basics. This company regularly changes up their honeys included in each sampler, specially hand-selecting four diverse offerings from our buzzworthy lineup, which includes: Superfood Cacao, Sweet Clover, Raspberry Blossom, Wildflower and /or Buckwheat.
We love: Beekeeper's Naturals honey flight, $30, Amazon
A Succulent Plant
Better than cut flowers, your hostess(es) will appreciate this long-lasting, low-maintenance succulent arrangement that arrives in a chic, rustic ice blue ceramic container.
We love: Giving Plants mixed succulents in arctic blue ceramic container, $40, Giving Plants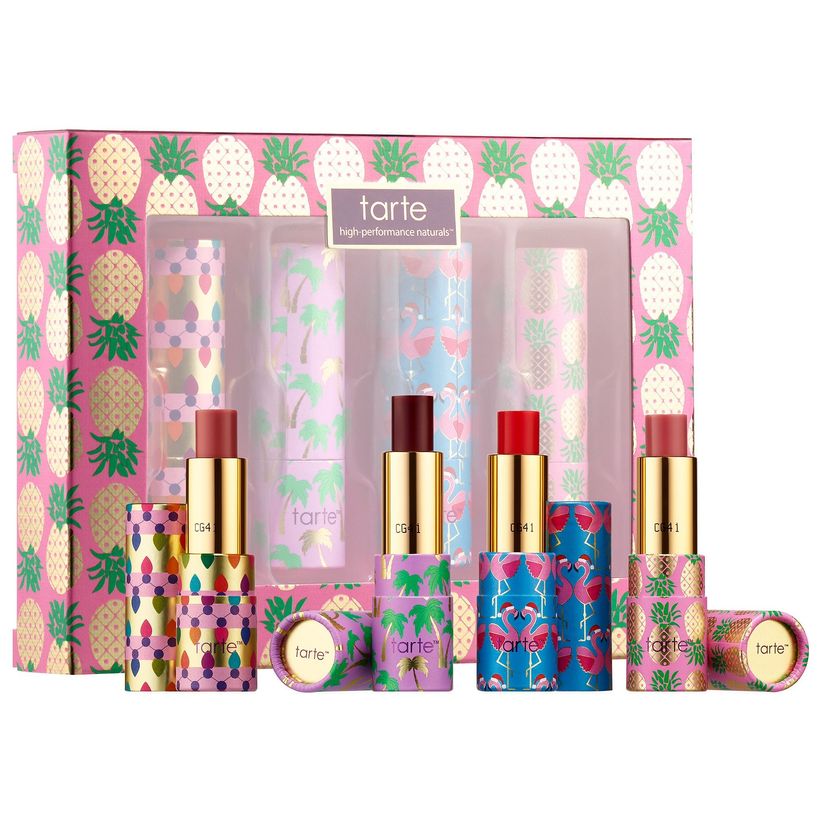 Makeup Set
Whether your pal is a makeup aficionado or not, this set of four fun-sized lip balms is an ideal bridal shower hostess gift. These lip balms add a hint of color and moisturize lips all at once, and they're great to keep in a gym tote, glove compartment, or anywhere else your hostess might need some freshening up.
We love: Tarte Quench Squad hydrating mini lip set, $20, Sephora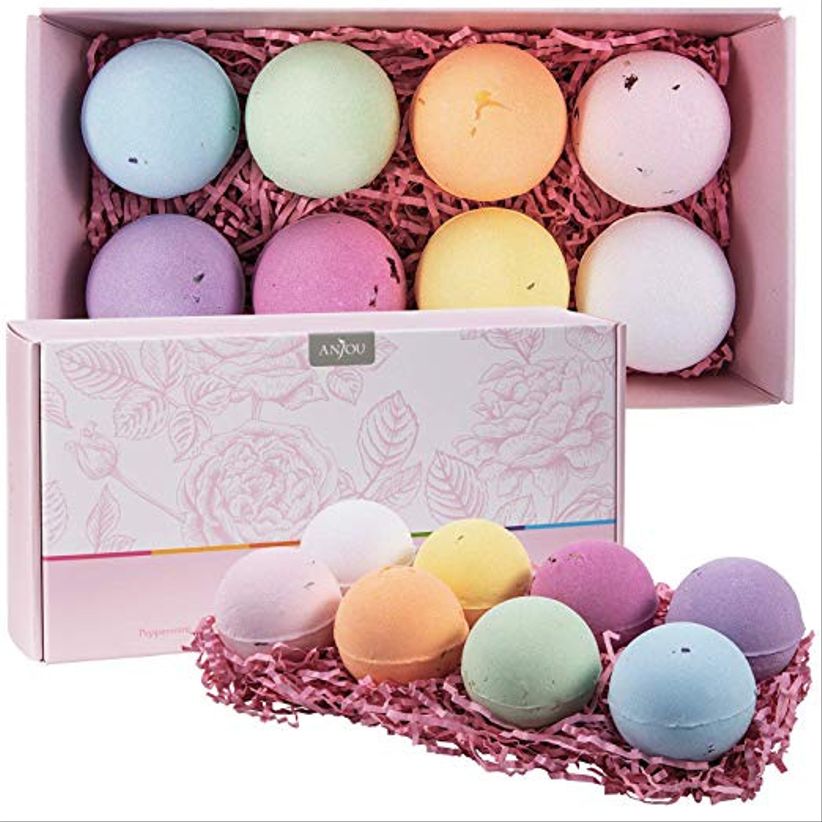 Bath Bombs
If you've been on Instagram lately, you've probably seen those strangely soothing bath bomb videos. Give your hostesses the gift of relaxation with a colorful bath bomb set. The essential oils will relieve sore muscles as well as any remaining stress from planning your shower.
We love: Anjou bath bombs gift set, $14, Amazon
Disclosure: This post contains affiliate links, some of which may be sponsored by paying vendors.