26 Bridal Shower Hostess Gifts That'll Help You Say Thanks
Not everyone is able to pull off an awesome party in your honor. One of these thoughtful bridal shower hostess gifts is a lovely way to say thank you.
We have included third party products to help you navigate and enjoy life's biggest moments. Purchases made through links on this page may earn us a commission.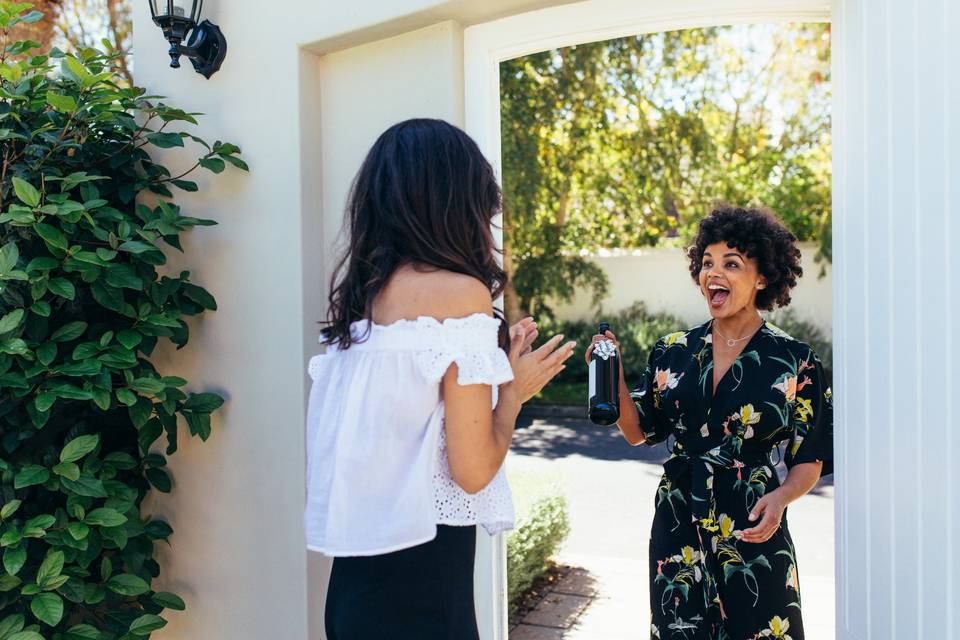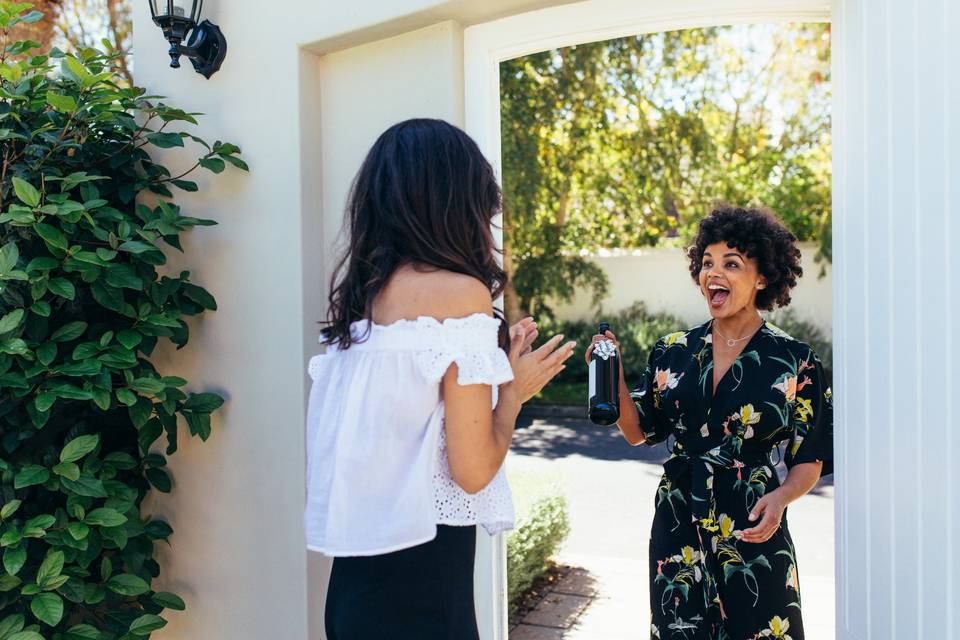 As the bride-to-be, the wedding shower is your time to shine—but not without crediting the person who pulled it all together. Planning a bridal shower is no easy feat, from deciding on a time and place to picking out perfectly on-theme decorations. Buying a thoughtful bridal shower hostess gift is a sweet way of letting them know just how much you appreciate their efforts. And don't worry, you definitely don't have to break the bank to find a meaningful present. We've rounded up our top picks for every kind of host that are just as affordable as they are thoughtful. Plus, we've answered the biggest etiquette FAQs so you can confidently hand over that wedding shower hostess gift.
Should you bring a hostess gift to your bridal shower?
Short answer: Yes. If you're the guest of honor, it's considered good bridal shower etiquette to bring a small token of gratitude for your host. This can be something unique based on their interests or a gift that'll come in clutch for future events, such as coasters or a bottle of wine. If you're attending as a guest, it's not necessary to bring a hostess present, but you should bring a gift for the bride-to-be (unless otherwise stated on the invitation).
How much should you spend on a bridal shower hostess gift?
How much you spend on a gift for your host ultimately depends on your budget and the type of event planned. If the person in charge of your bridal shower has forked over a little extra cash for a fancy venue or expensive activity (think: wine tasting at a vineyard), you might want to up the ante just a tad. But, if it's a more traditional bridal shower in your mother-in-law's backyard, for example, you can probably afford to spend a little less. At the end of the day, what you decide to spend is entirely up to you, whether that's $10 or $100—the price tag isn't what makes a gift great.
What makes a good bridal shower hostess gift?
Like any other occasion, the trick to buying a great gift is to choose something that reflects the recipient's interests—but if that sounds tricky to you, don't worry. We've got lots of thoughtful and practical presents on our list that are suitable for pretty much anyone, from beautiful cheese boards to clever bottle stoppers.
When should you give your bridal shower hostess gift?
Not sure when to hand over your present? If the event is taking place at your host's home, the answer is easy. Simply give it to them at the door right after greeting them so they can thank you and stow it safely away. However, if the party is taking place at another venue, you might want to send your present to the host after the event, especially if it's on the bulky side. That way, they won't have to keep tabs on it all day while they're trying to throw you an awesome shower. And don't forget the thank-you note!
The Best Budget-Friendly Bridal Shower Hostess Gifts
Just because you're on a budget doesn't mean you can't get a sweet thank-you gift for the person planning your bridal shower. We've rounded up our favorite presents for every kind of host, whether it's your maid of honor, future MIL, or another important friend or family member.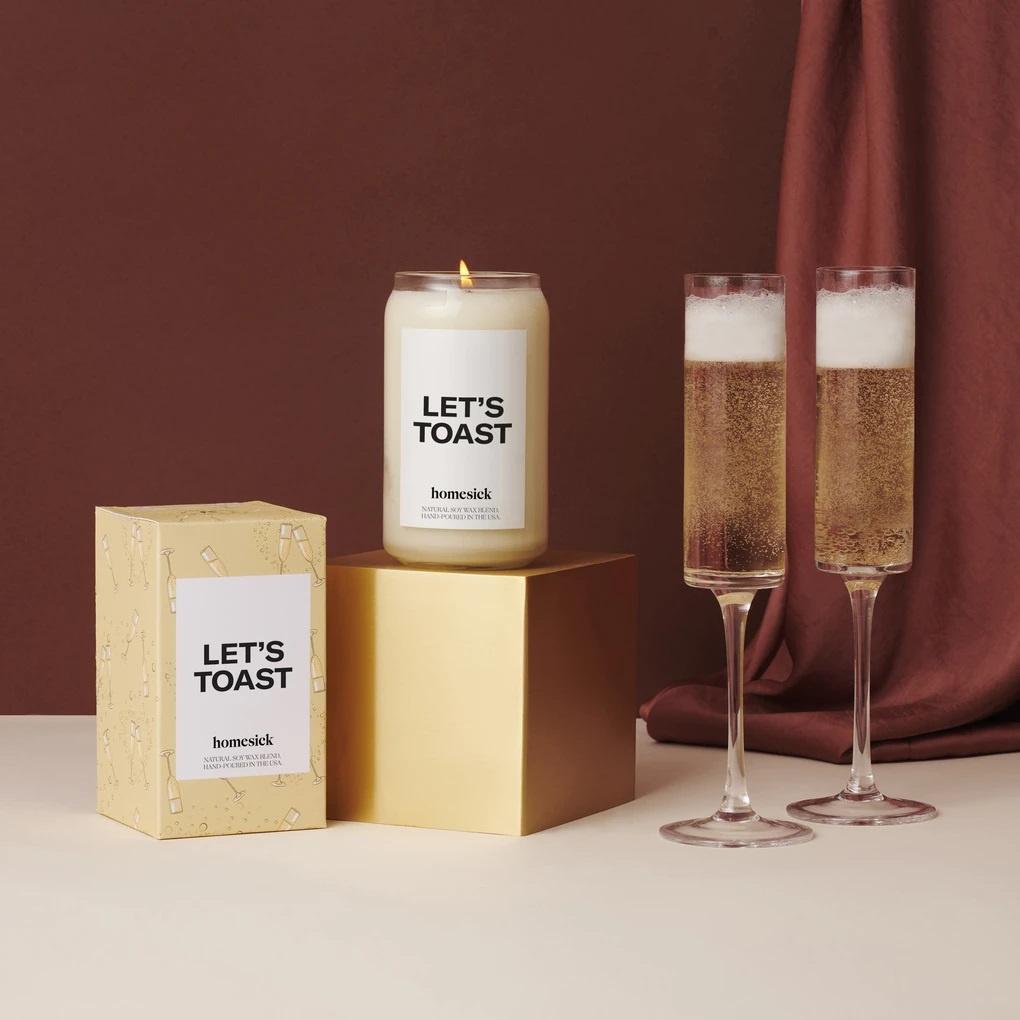 1. Scented candle
Candles are great wedding shower host gifts, and this sweet, celebratory blend will be their go-to next time they're entertaining. Notes of orange, pineapple, and champagne grapes create the perfect ambiance for casual conversation.
Homesick Let's Toast candle, $34, Homesick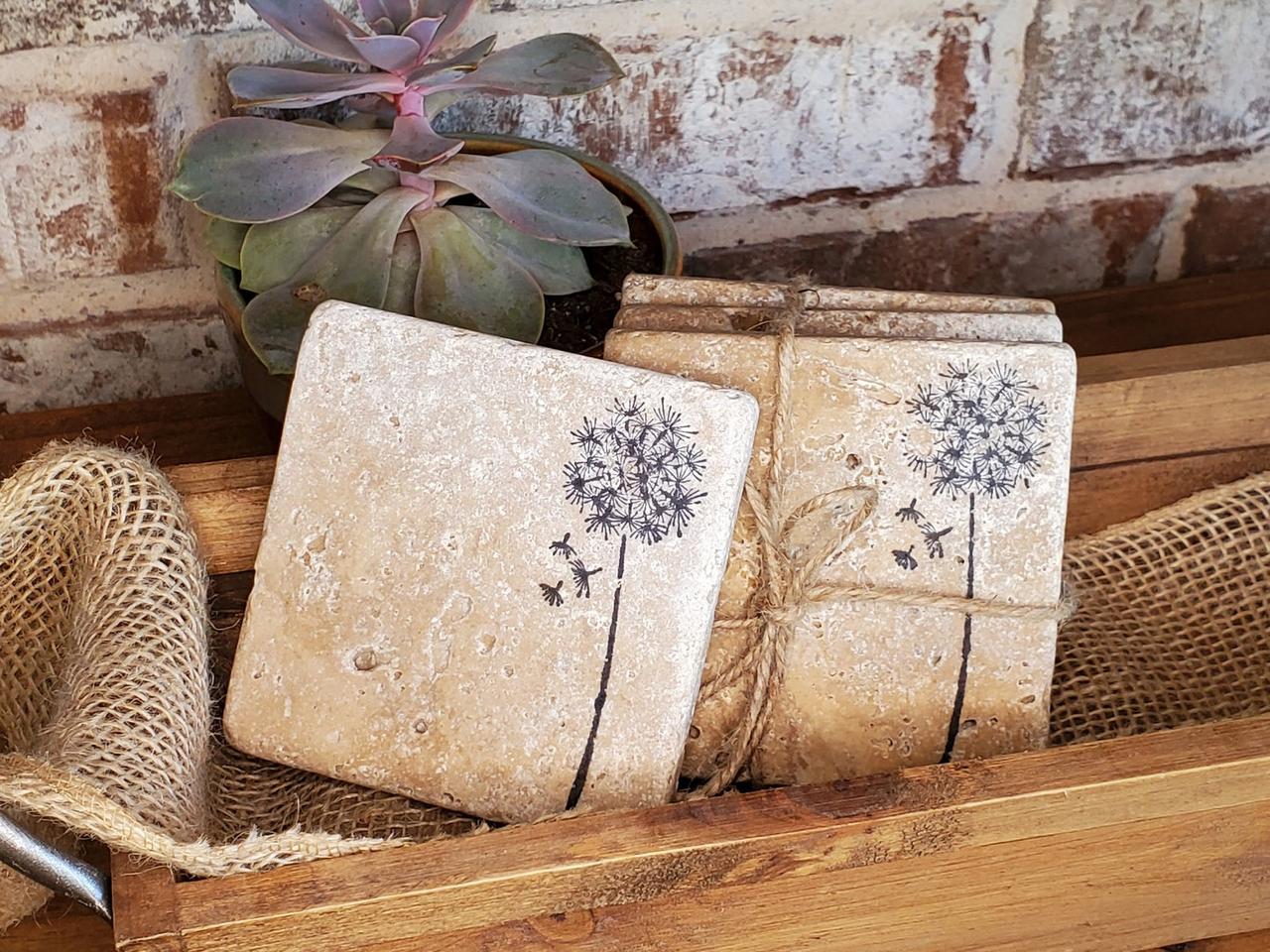 2. Pretty coasters
A set of stone farmhouse-style coasters is an excellent addition to any natural-born host's collection. And even if they don't usually take on entertaining duties, they'll appreciate these decorative dandelion coasters for their morning coffee.
Parkhurst Designs dandelion stone coasters, from $16 for a set of 2, Etsy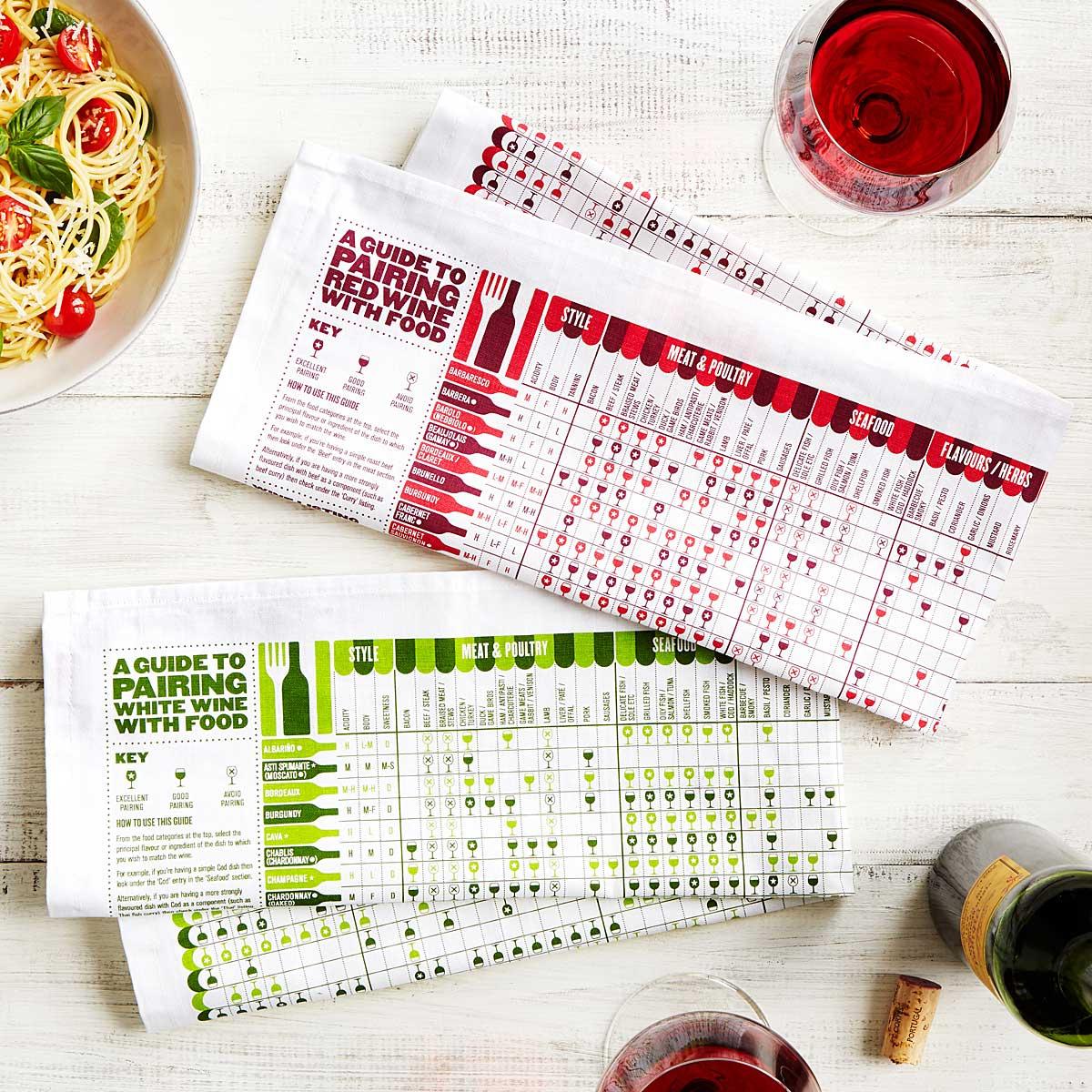 3. Wine-pairing dish cloths
Tea towels that double as a handy wine-pairing guide? We'll take ten. Each cloth covers 68 different types of vino and almost 4,000 possible pairings. Talk about great bridal shower hostess gift ideas for a wine connoisseur!
Stuart Gardiner wine pairing towel set, $28, Uncommon Goods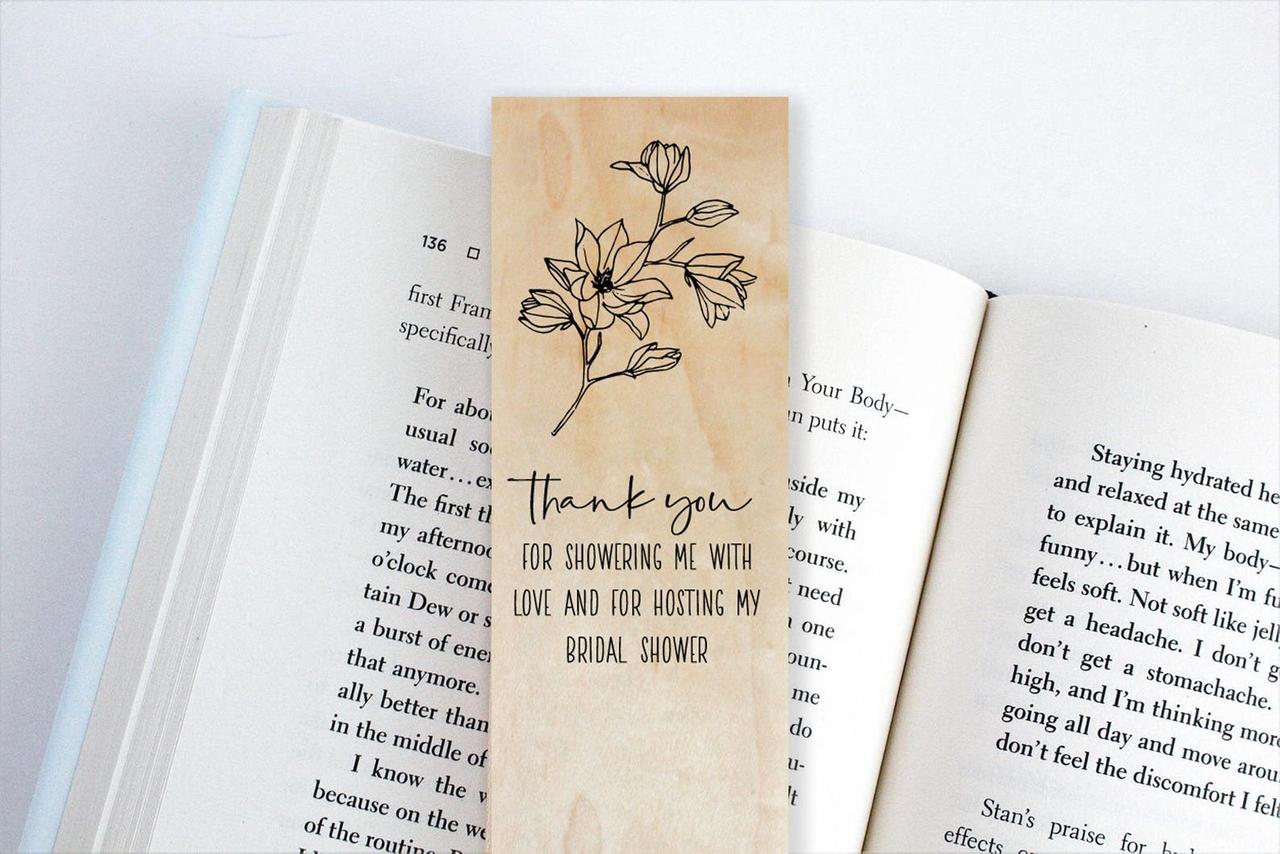 4. Sentimental bookmark
Whether you've got a bookworm on your hands or you just know they'll appreciate something sentimental, a wooden bookmark thanking them for hosting your bridal shower is sure to make a lasting impression.
Olive Press Co bridal shower hostess thank you gift, $10, Etsy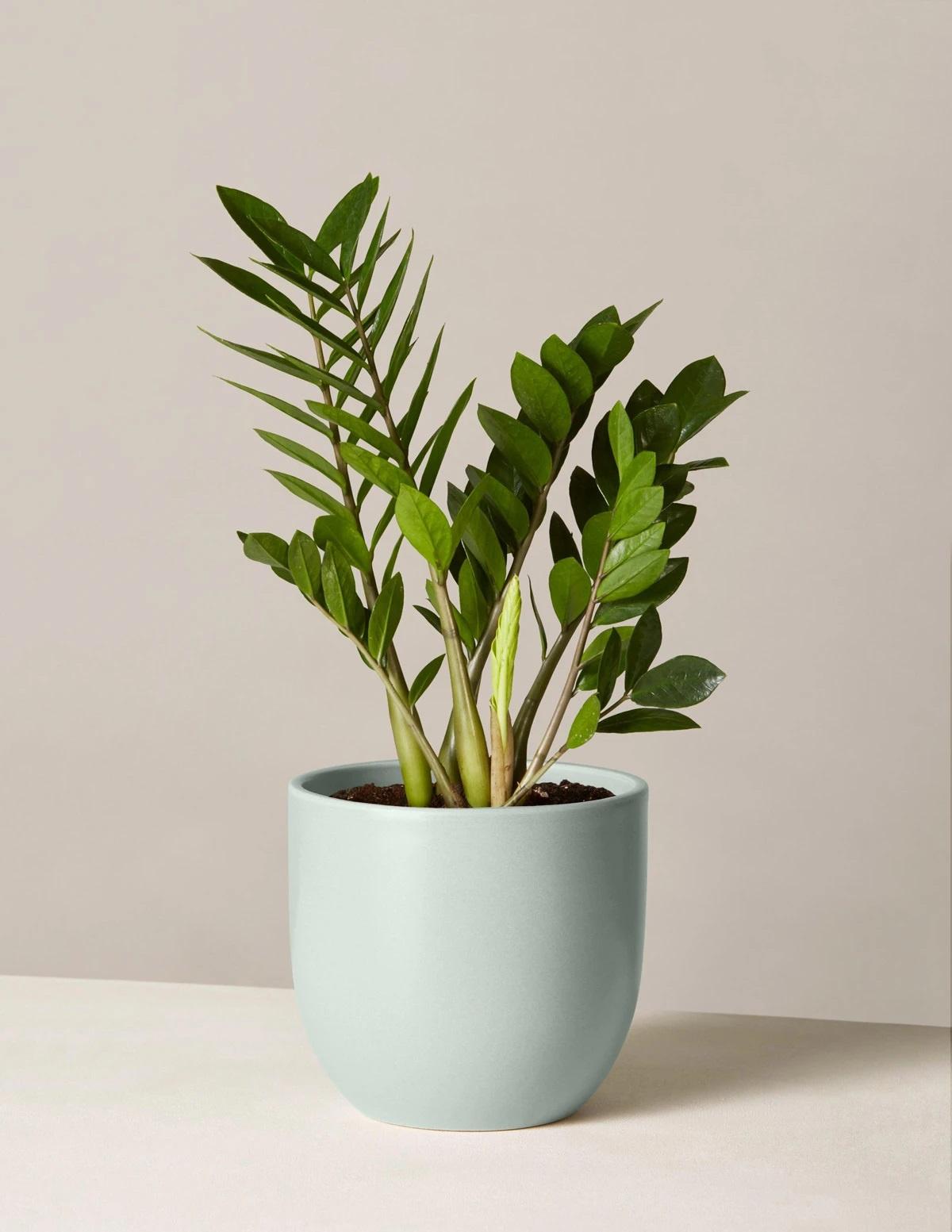 5. Decorative plant
We have so many creative ideas for hostess gifts for your bridal shower—just keep reading. This easy-to-care-for houseplant will brighten up their home without asking for too much in return.
The Sill ZZ plant, from $26, The Sill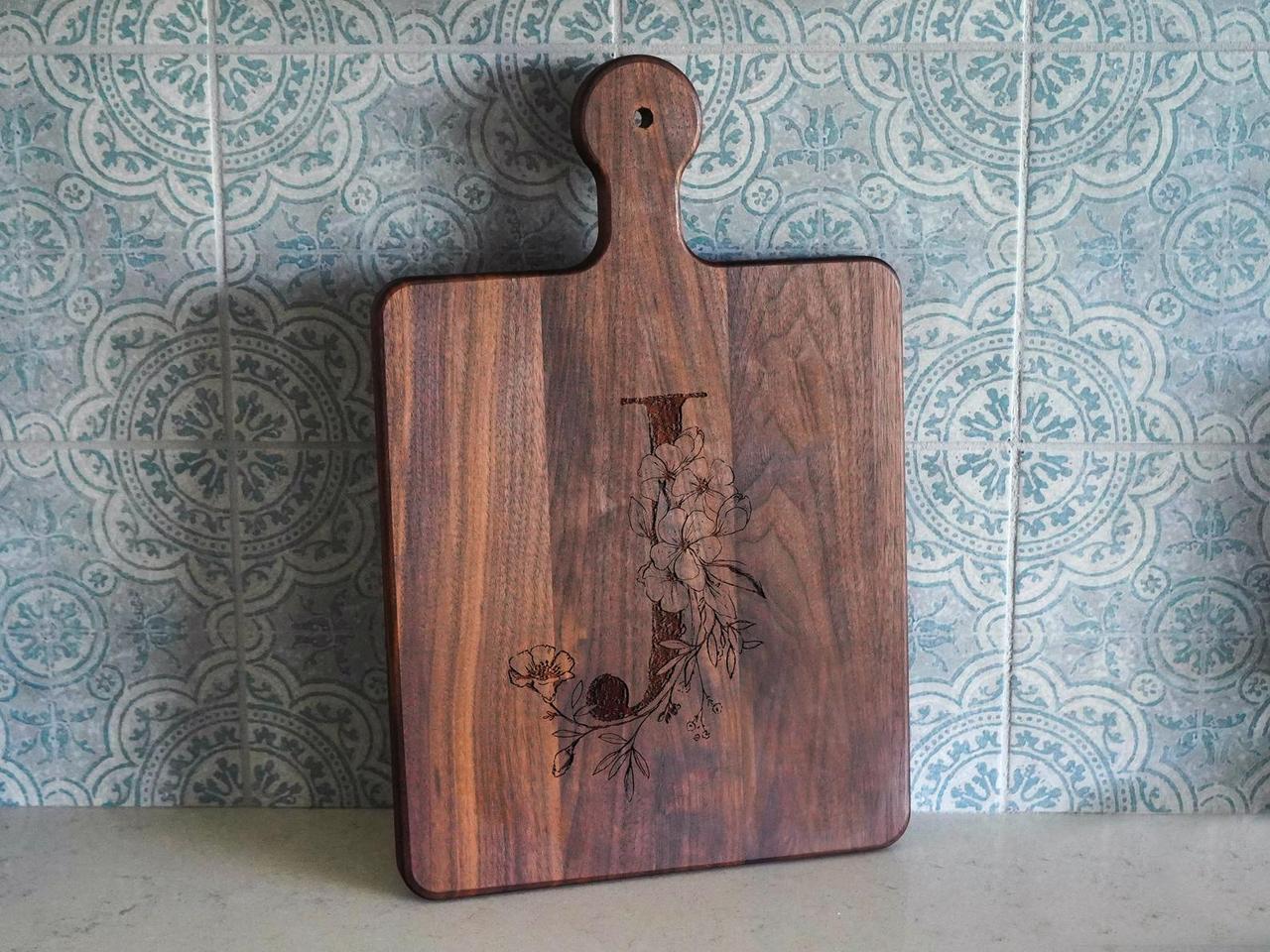 6. Rustic serving board
Here's another gorgeous pick for the gracious host. Imagine how proud they'll feel serving snacks to their guests on this pretty wooden board adorned with their monogram and a rustic wildflower motif.
Copper Fox Company monogrammed cheese board, from $22, Etsy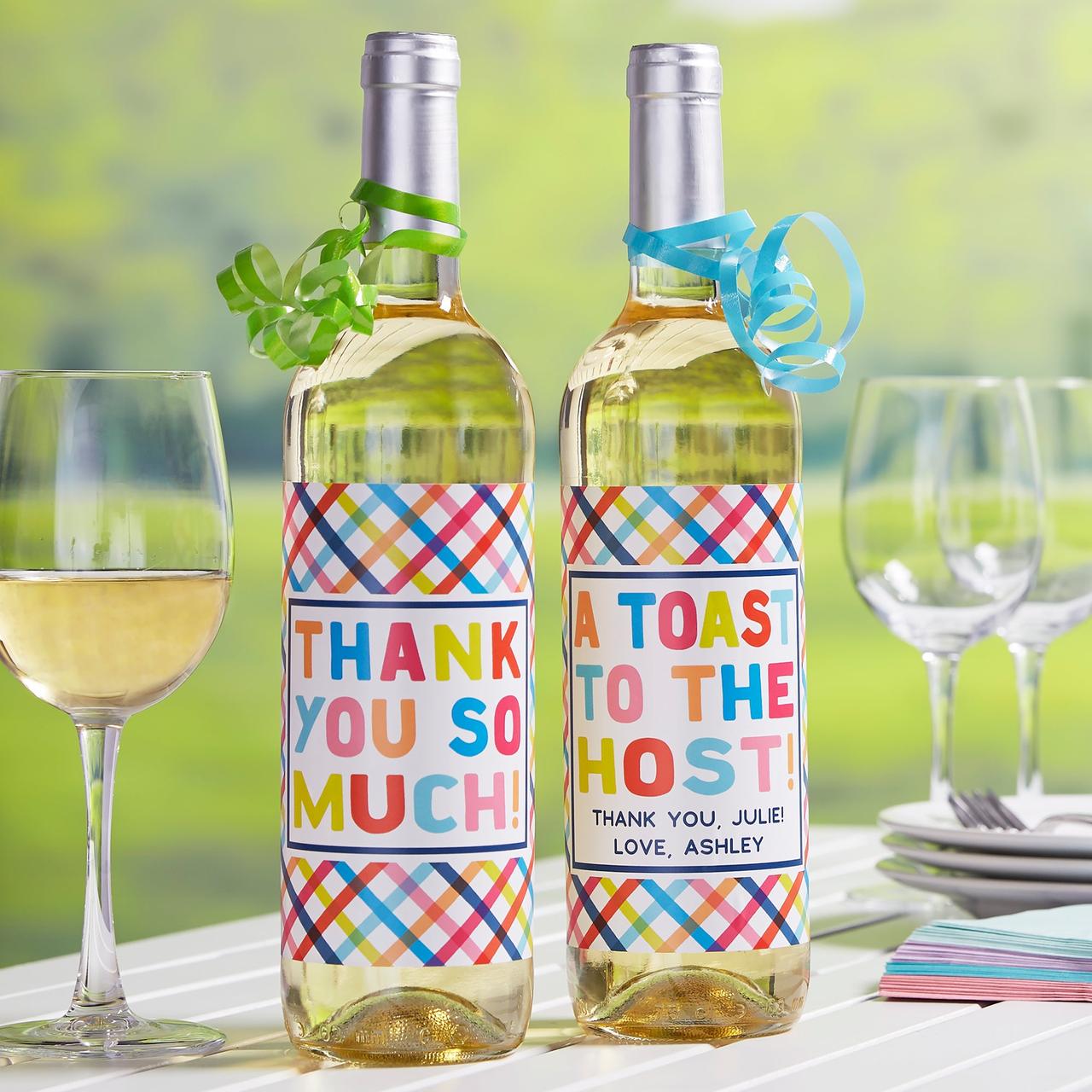 7. Personalized wine
Champagne and wine will always make excellent bridal shower hostess gifts, but they're especially fitting for a dinner or cocktail party. Paired with a cute, personalized label that reads "a toast to the host," a bottle of their favorite vino is a knockout idea.
Personalization Mall Thanks From... personalized wine bottle labels, from $6 each, Personalization Mall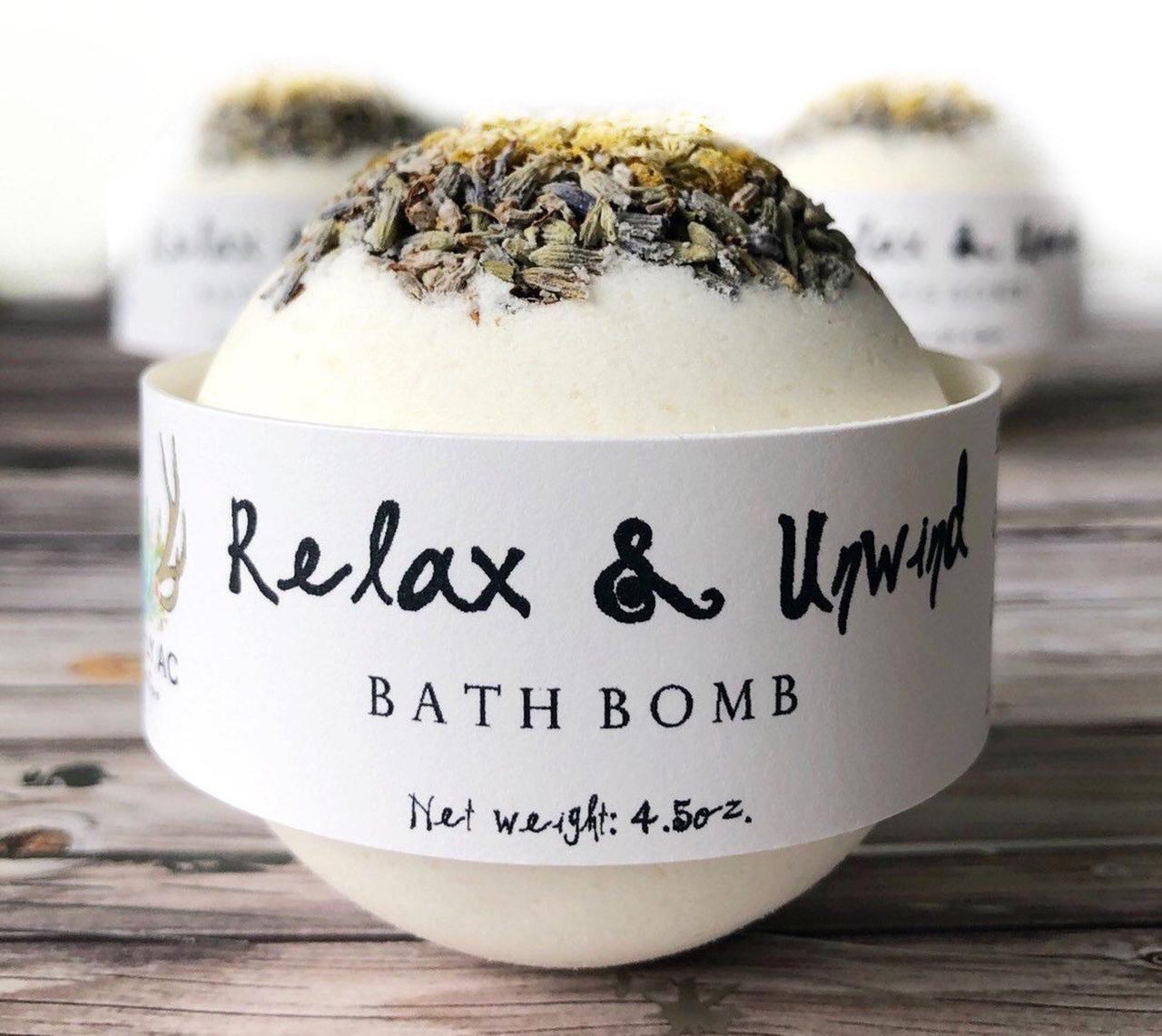 8. Relaxing bath bomb
Consider picking up a few gifts for your shower host that'll help them wind down after the festivities. This lavender and chamomile-scented bath bomb contains soothing essential oils and Epsom salt—it's basically what relaxation is made of.
Shop Simply AC lavender and chamomile bath bomb, from $9, Etsy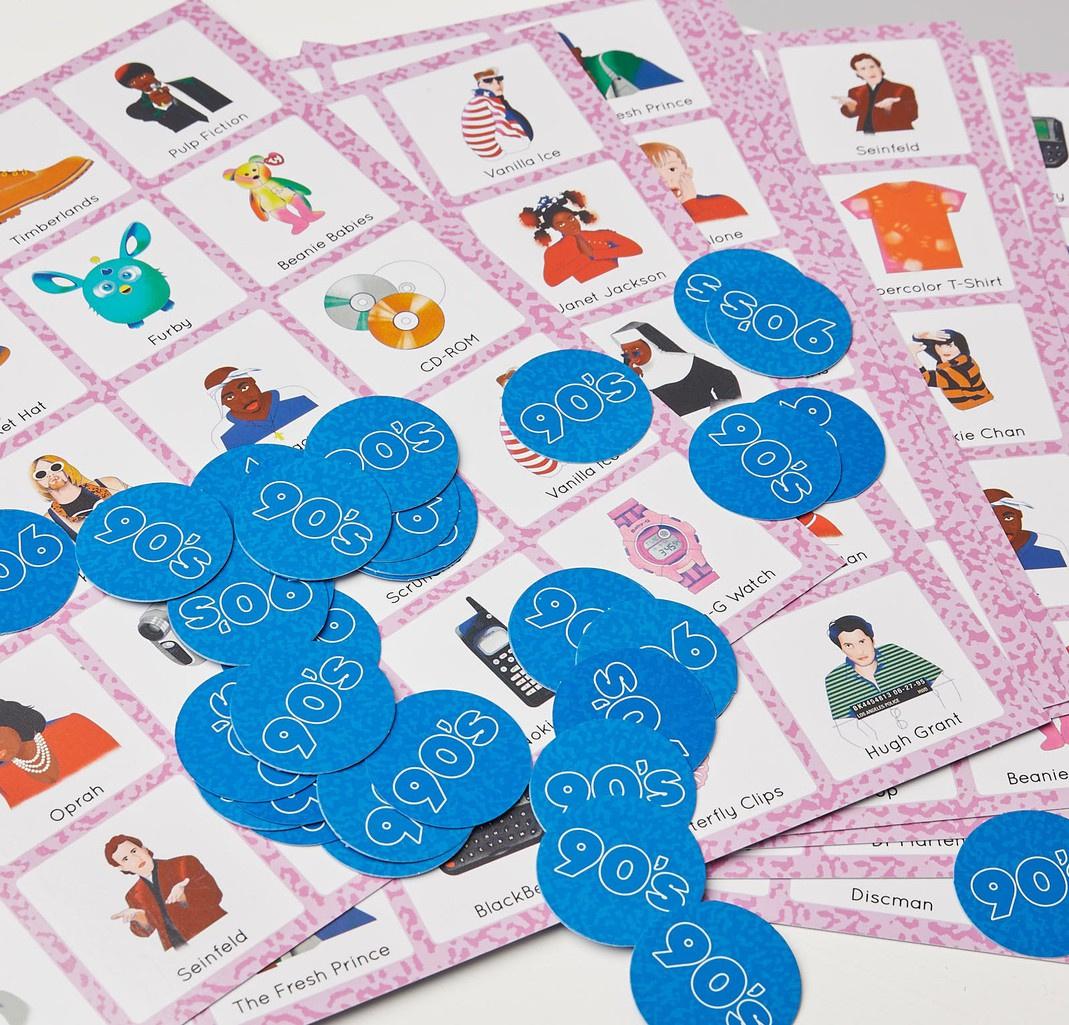 9. Fun party game
Wedding shower hostess gifts are meant for the host. You shouldn't buy something just because it can be used during the party, especially since they've already taken the time and effort to plan everything. That said, a fun game is a great gift for someone who entertains loved ones on the regular. This fun '90s-inspired bingo is sure to be a hit with anyone who grew up in the iconic era of Furbies and Friends.
Oliver Bonas '90s Bingo Game, $29, Oliver Bonas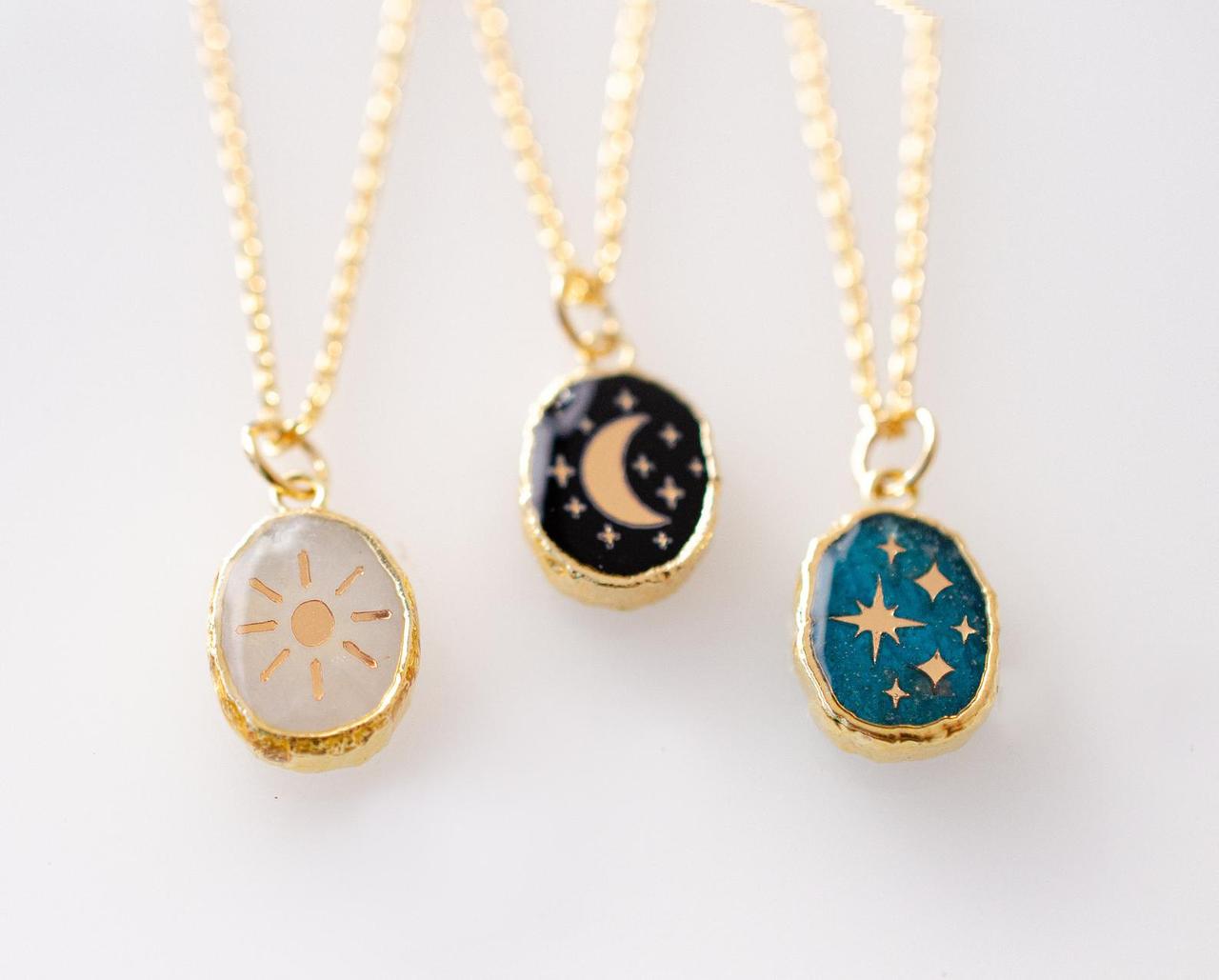 10. Celestial necklace
A little sparkle never hurt anyone. These stunning astrology-inspired necklaces are beautiful hostess gifts for anyone who likes to follow the stars. They might be a little pricey, but it's easy to see why.
Jill Makes celestial necklace, from $45, Etsy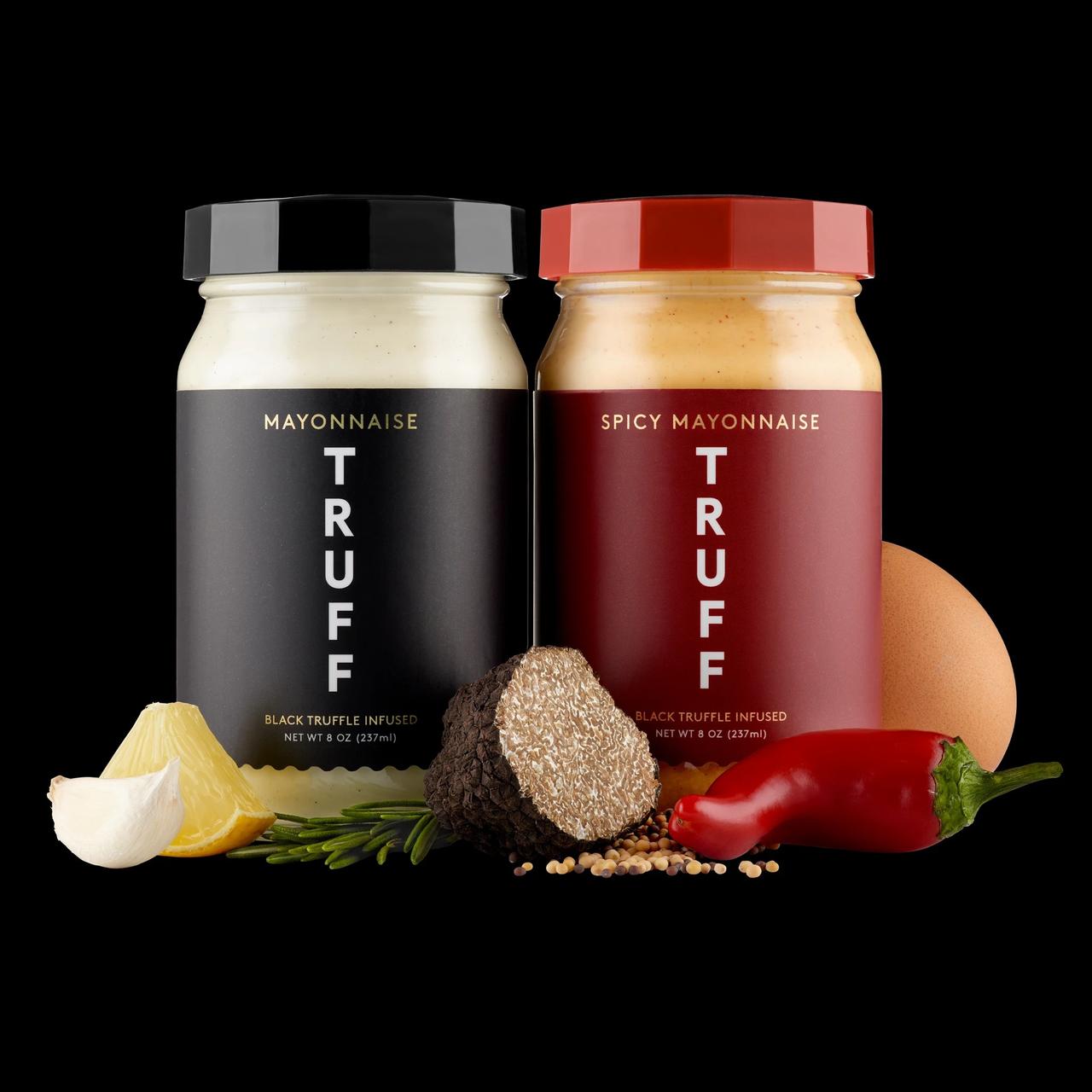 11. Crowd-pleasing condiments
Shopping for a foodie? This truffle-infused mayonnaise duo is the kitchen staple they never knew they needed. But don't just take our word for it, check out those rave reviews!
TRUFF spicy mayonnaise, from $25 for a pack of 2, TRUFF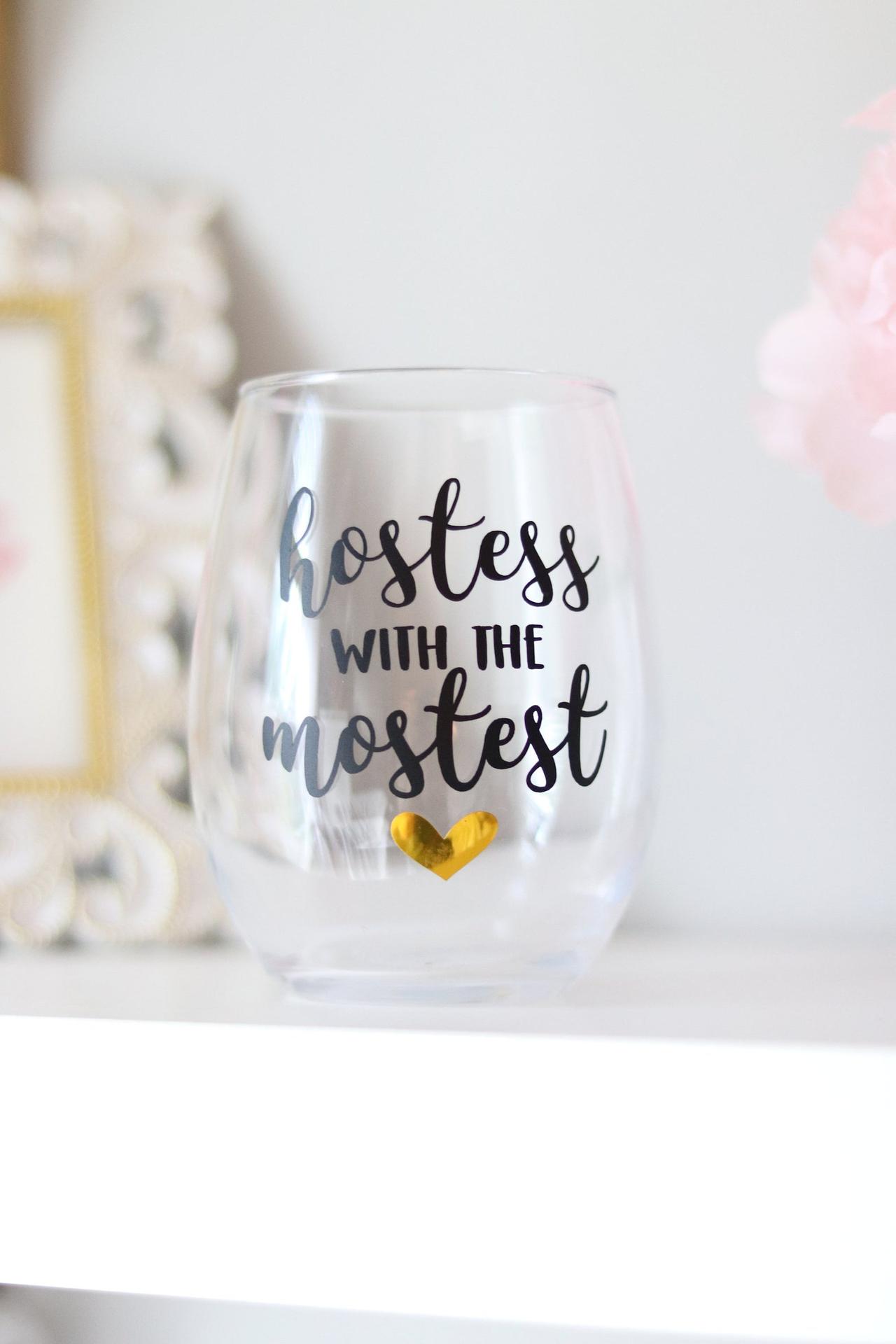 12. Meaningful tumbler
Whether they're always planning amazing get-togethers or this is their first time hosting a major event, they'll appreciate the encouragement that comes with this "hostess with the mostest" wine tumbler (especially if you fill it up beforehand).
Sassy and Co. Designs Hostess with the Mostest wine glass, from $10, Etsy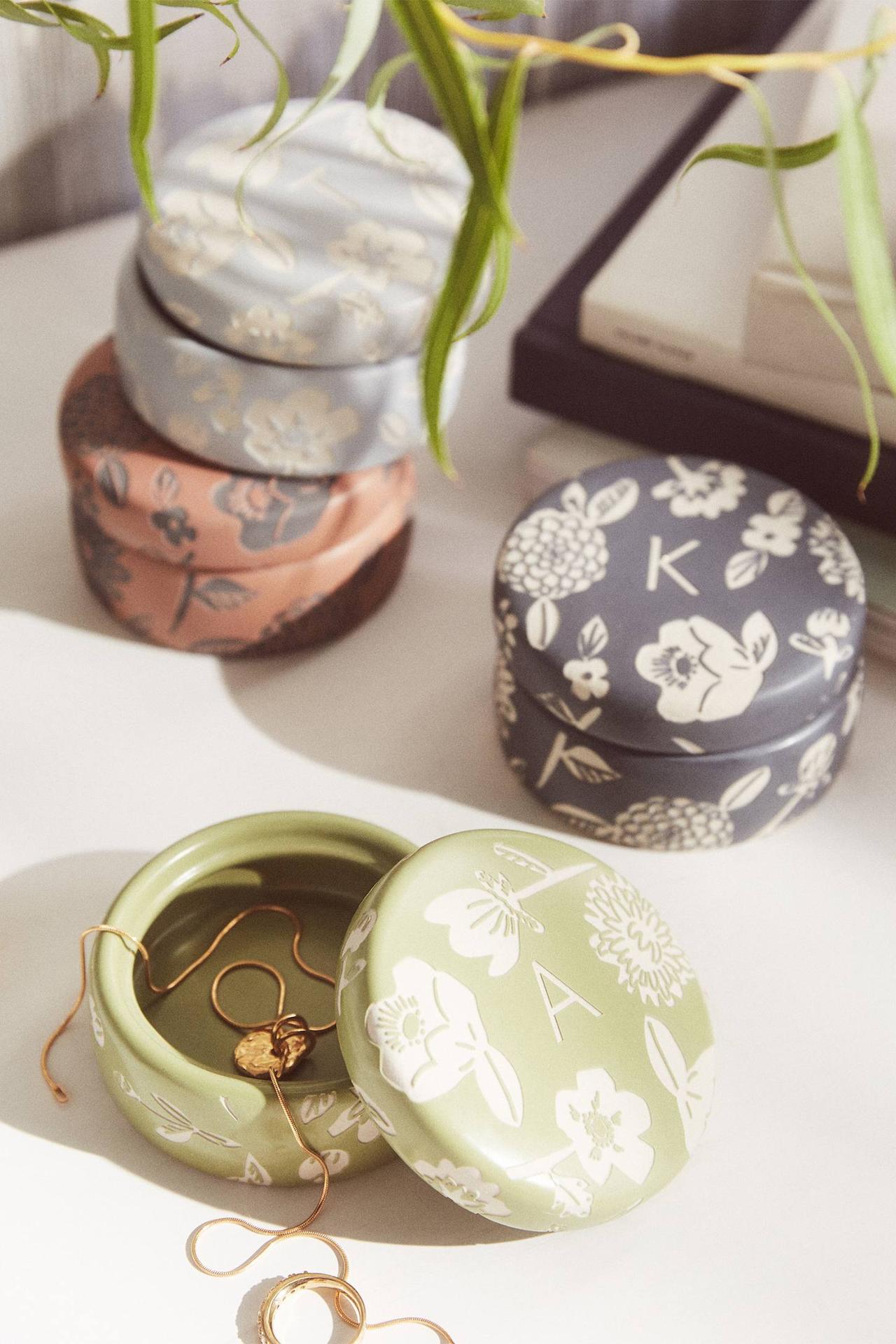 13. Monogram trinket dish
Want some more personalized wedding shower hostess gift ideas? Anything this decorative deserves a spot on their dresser, bedside locker, or console table. It's the perfect place to store jewelry, keys, or other odds and ends.
Anthropologie Masey monogram trinket dish, $16, Anthropologie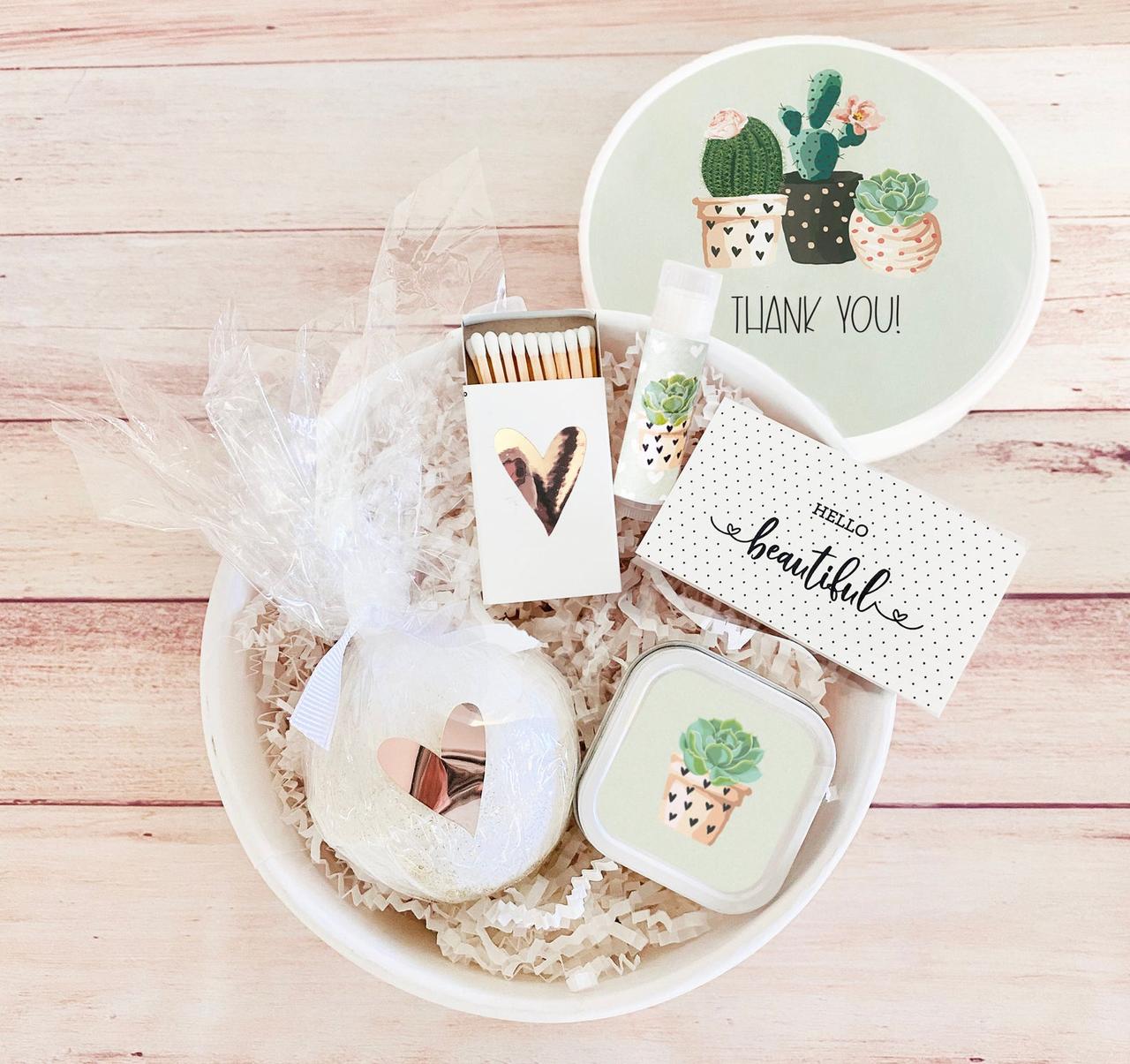 14. Adorable gift box
One gift is plenty, but if your host went above and beyond it's totally acceptable to get them a little bit more. This cute set includes a bath bomb, lip balm, matches, and a candle all placed in a pretty round gift box.
Mod Party thank you hostess gift for bridal shower, $29, Etsy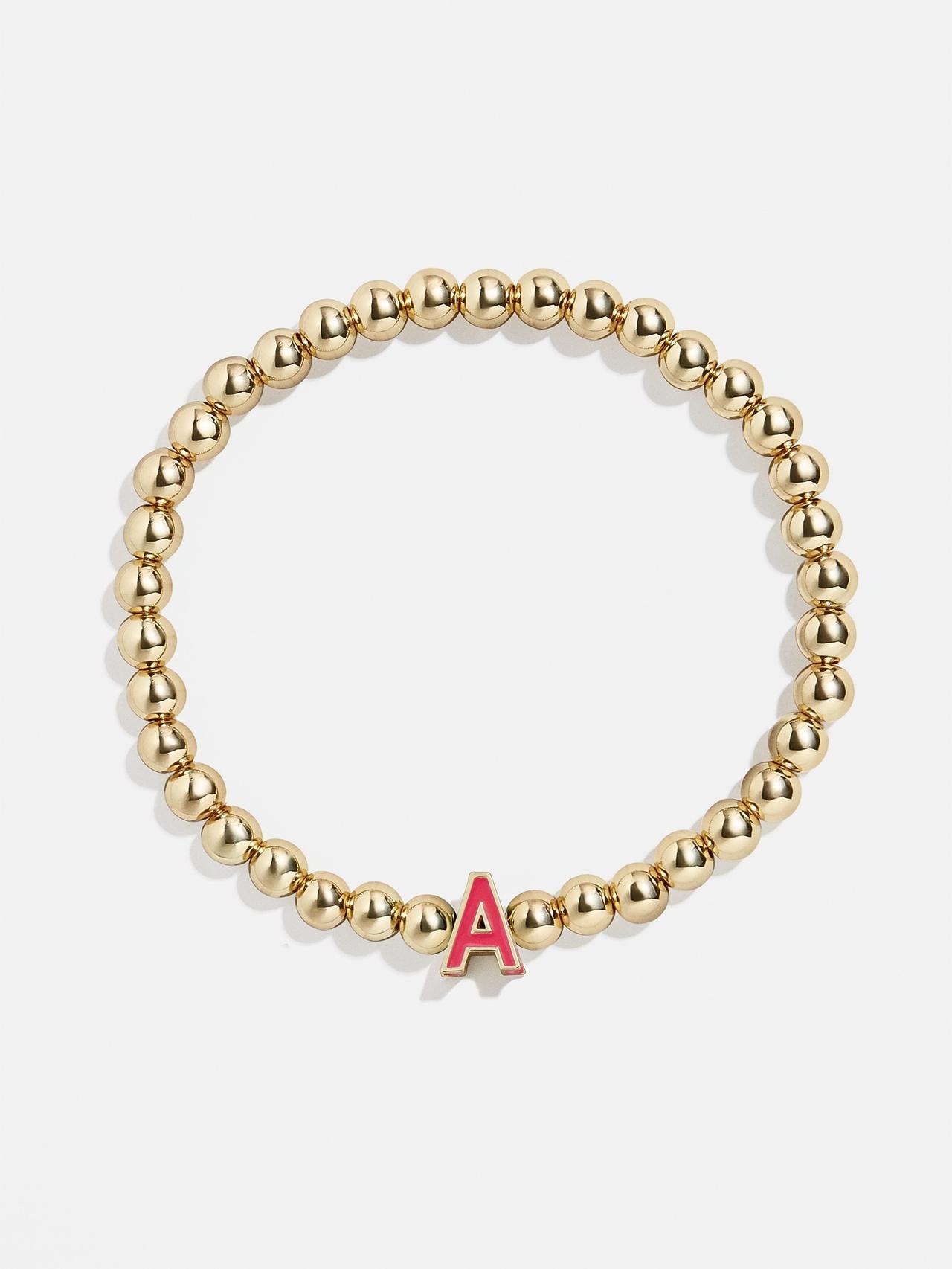 15. Chic bracelet
Retro jewelry like this beaded bracelet makes for a great bridal shower hostess gift from the bride shopping for a sister or childhood BFF. The colorful initial adds a fun, personal touch.
BaubleBar Alpha Pisa bracelet, $28, BaubleBar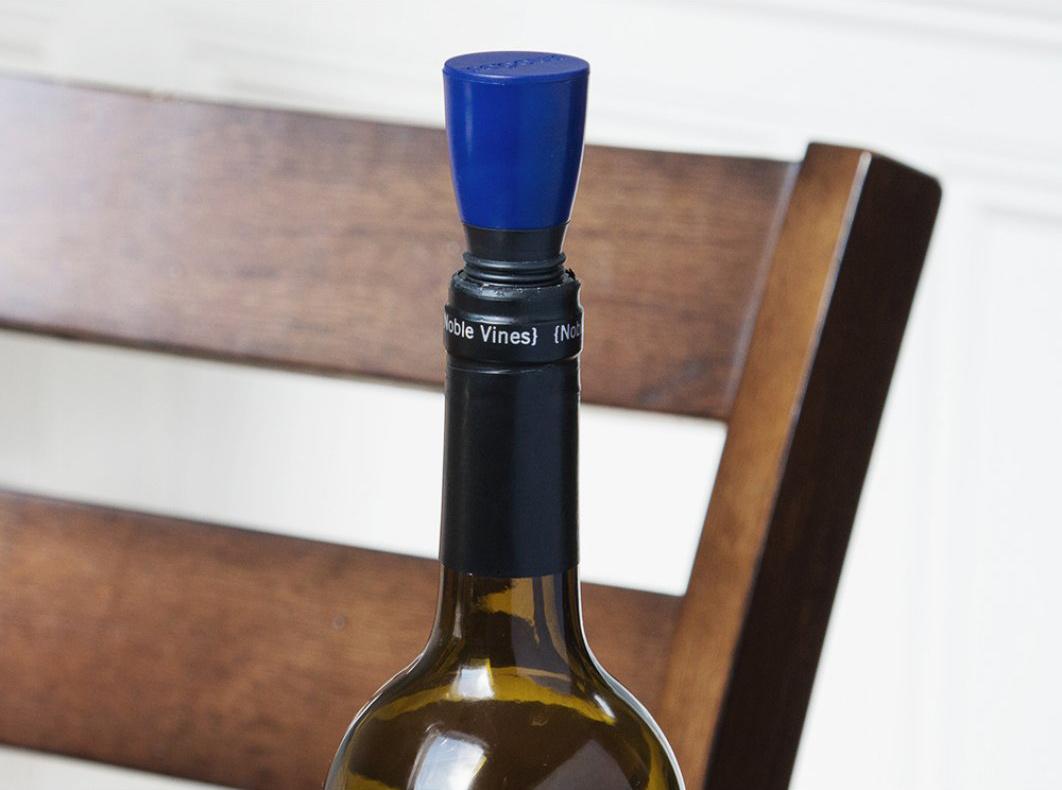 16. Useful wine stopper
This unique gift idea is a total game changer. Next time they open their favorite bottle of wine, they won't be faced with the dilemma of finishing it within a few days or pouring it down the sink. These clever stoppers are designed to absorb oxygen to keep every drop as fresh as the last for weeks.
Repour Wine Saver stopper, from $9 for a pack of 4, The Grommet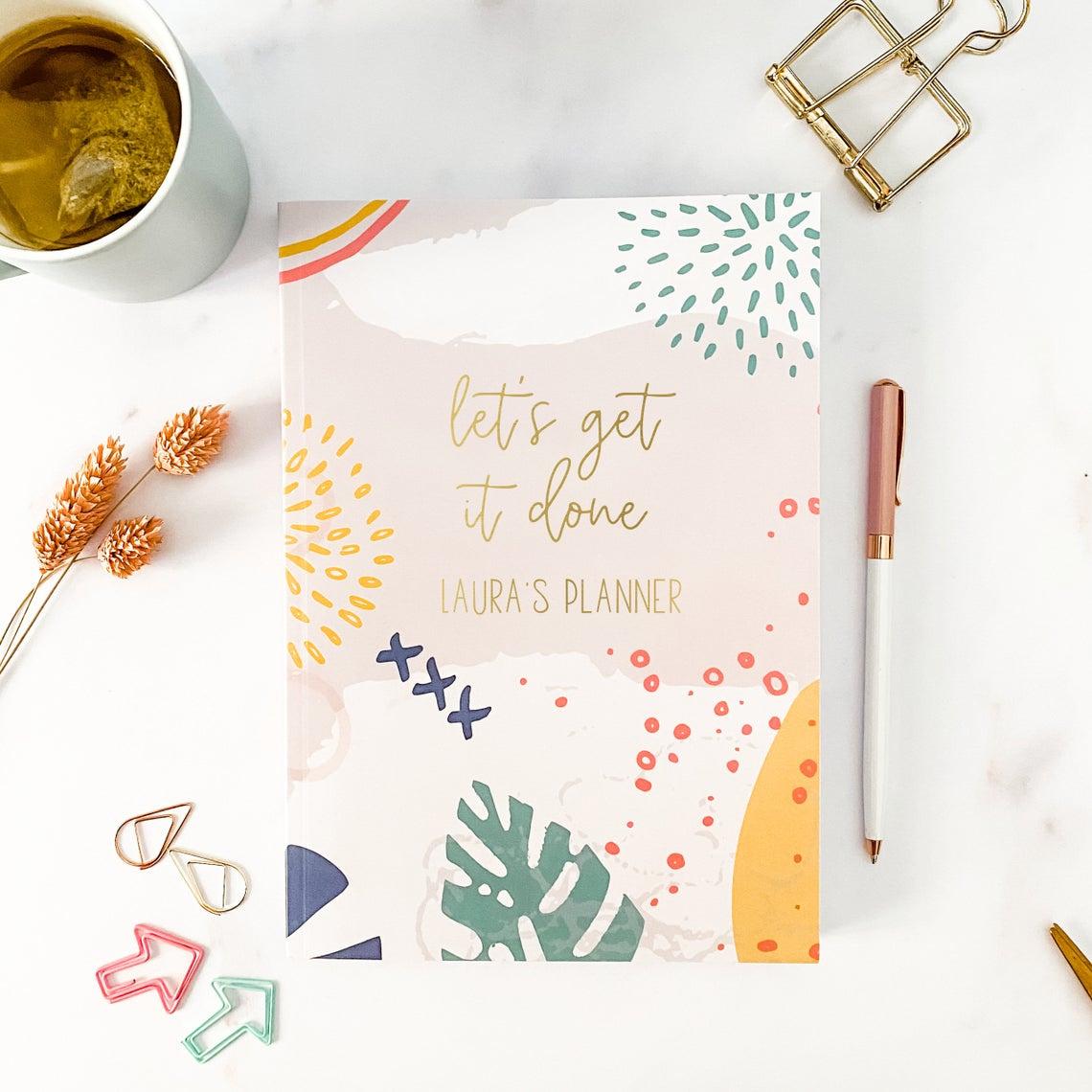 17. Custom planner
If your bridal shower host likes to keep busy, why not get them a personalized planner so they can keep track of all the big and small details of their day-to-day life? This pretty journal comes undated, so they can start on page one whenever they feel like it.
The Gift Studio Company personalized planner notebook, $27, Etsy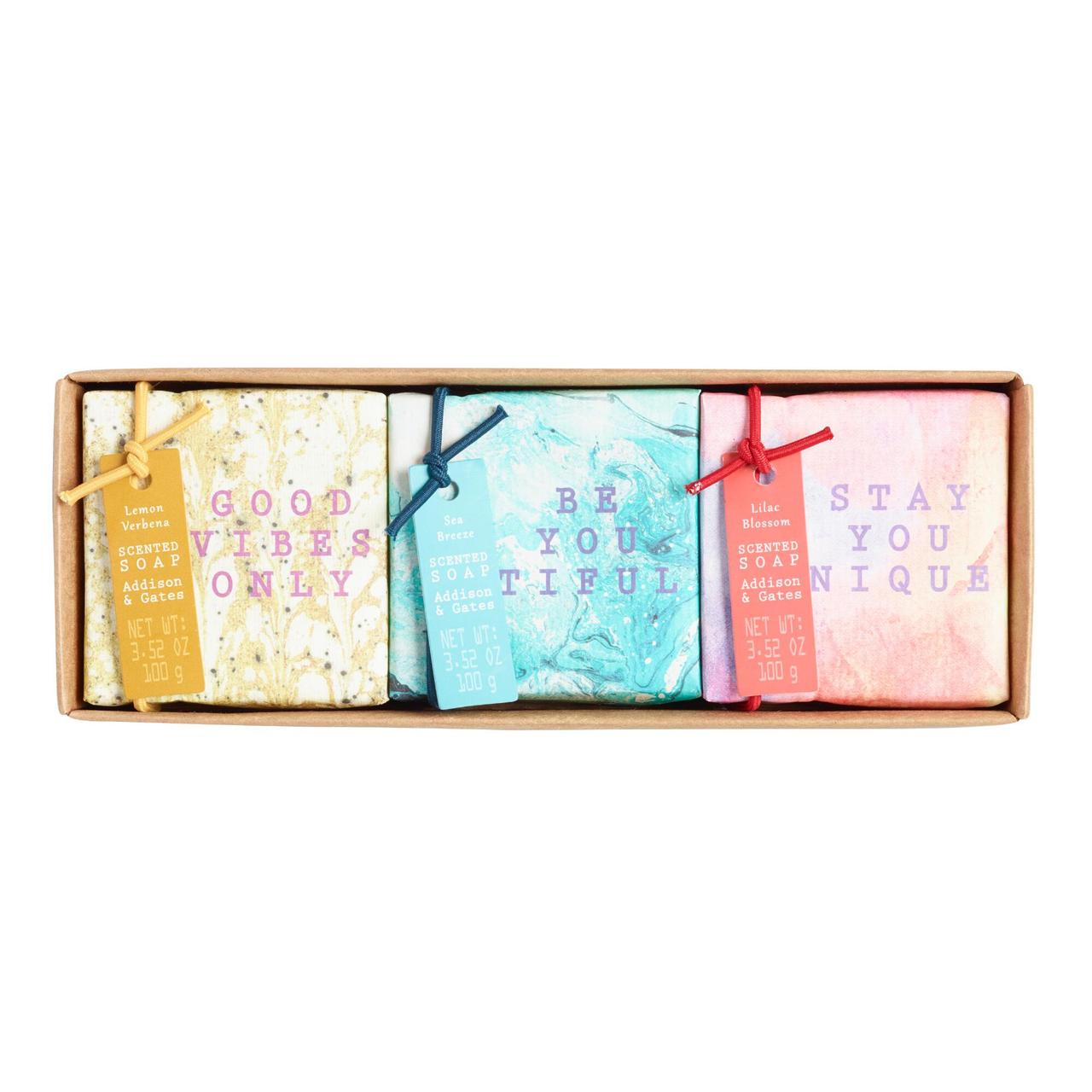 18. Encouraging soap
Fancy soap is one of the best hostess gifts for a wedding shower if you're not entirely sure what the recipient would like. These bars are pretty, useful, and they smell divine. They'll be all the more appreciated if your head party planner is hosting out of their own home.
A&G Compliment bar soap, $10 for a set of 3, World Market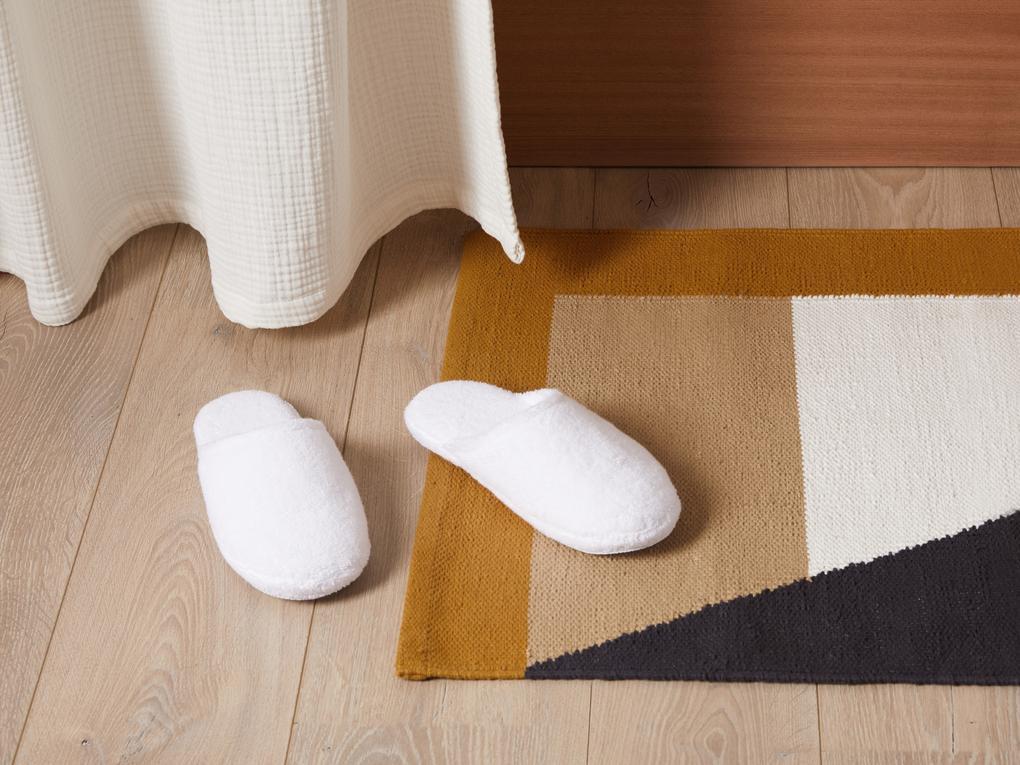 19. Cozy slippers
You can't put a price on a good pair of slippers (but if you really want to, this luxurious pair is surprisingly affordable). They're a fitting thank-you gift for your bridal shower host they can slip into after the celebration.
Parachute classic slippers, $39, Parachute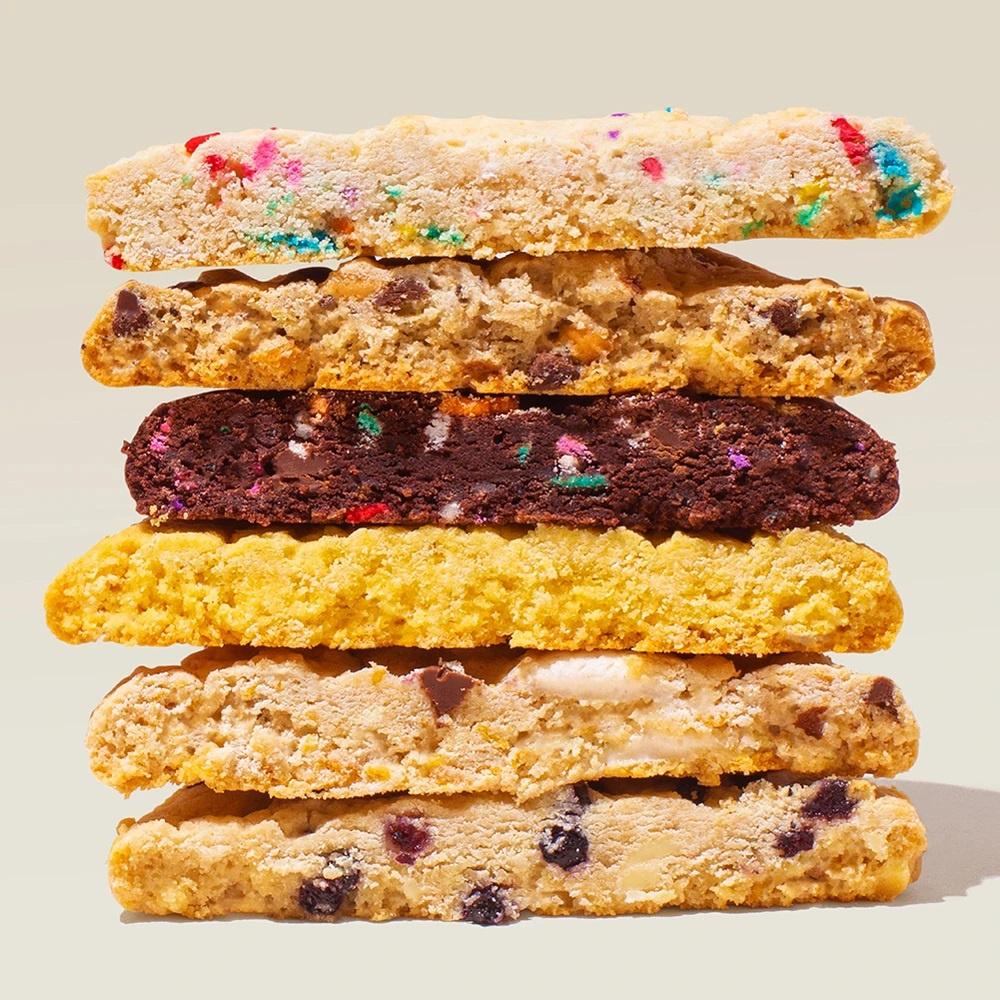 20. Gourmet cookies
Gifts for hosting a bridal shower don't have to be anything too fancy. Who wouldn't be delighted by a tin of Milk Bar's uh-mazing cookies? Just give us one second while we add a few to our cart...
Milk Bar assorted cookie tin, from $20, Milk Bar Store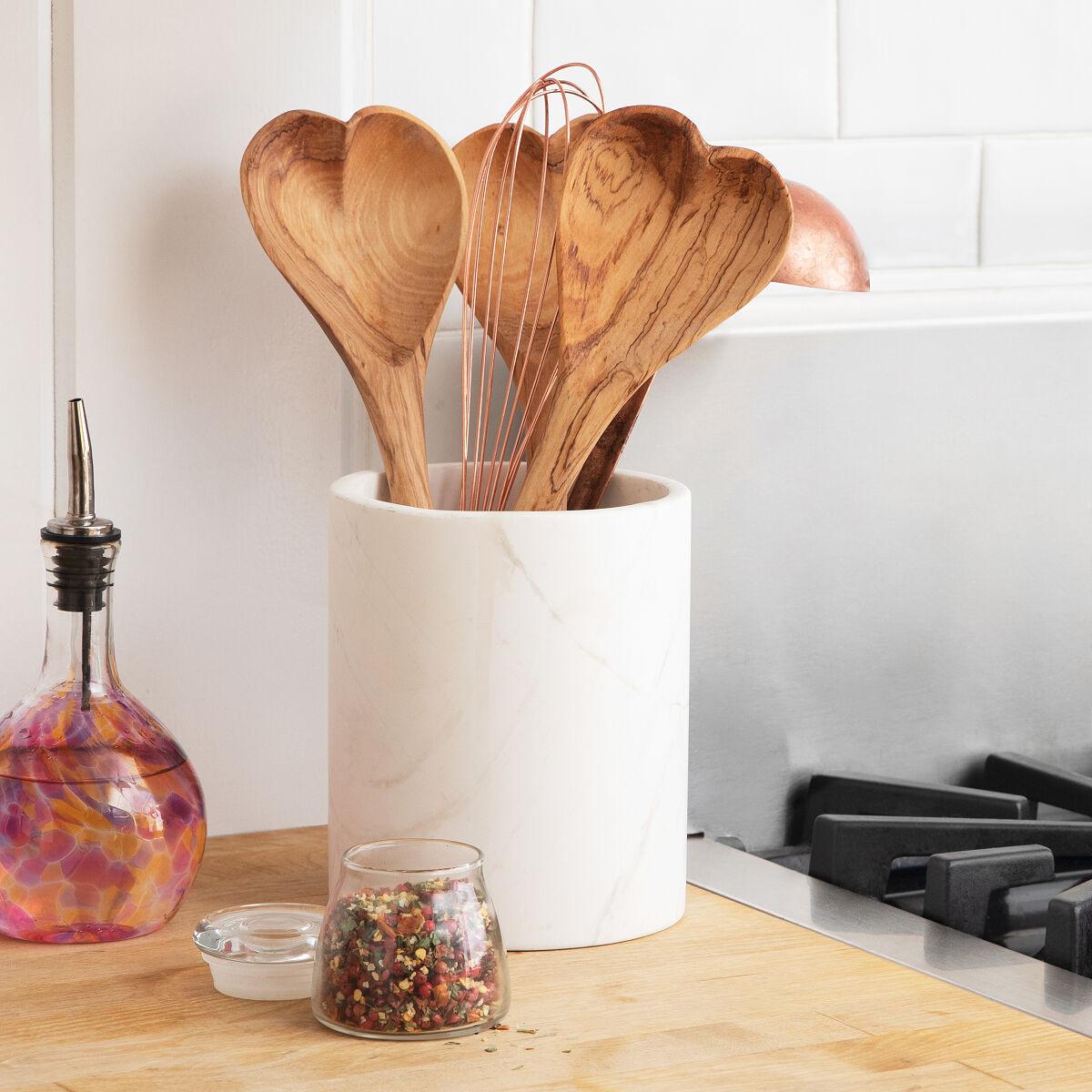 21. Heart-shaped spoon
Show some love by giving the host of your wedding shower a heart-shaped serving spoon. This cute wooden utensil will be just as useful every day at the dinner table as it will be during parties.
Uncommon Goods hand-carved heart serving spoon, $20, Uncommon Goods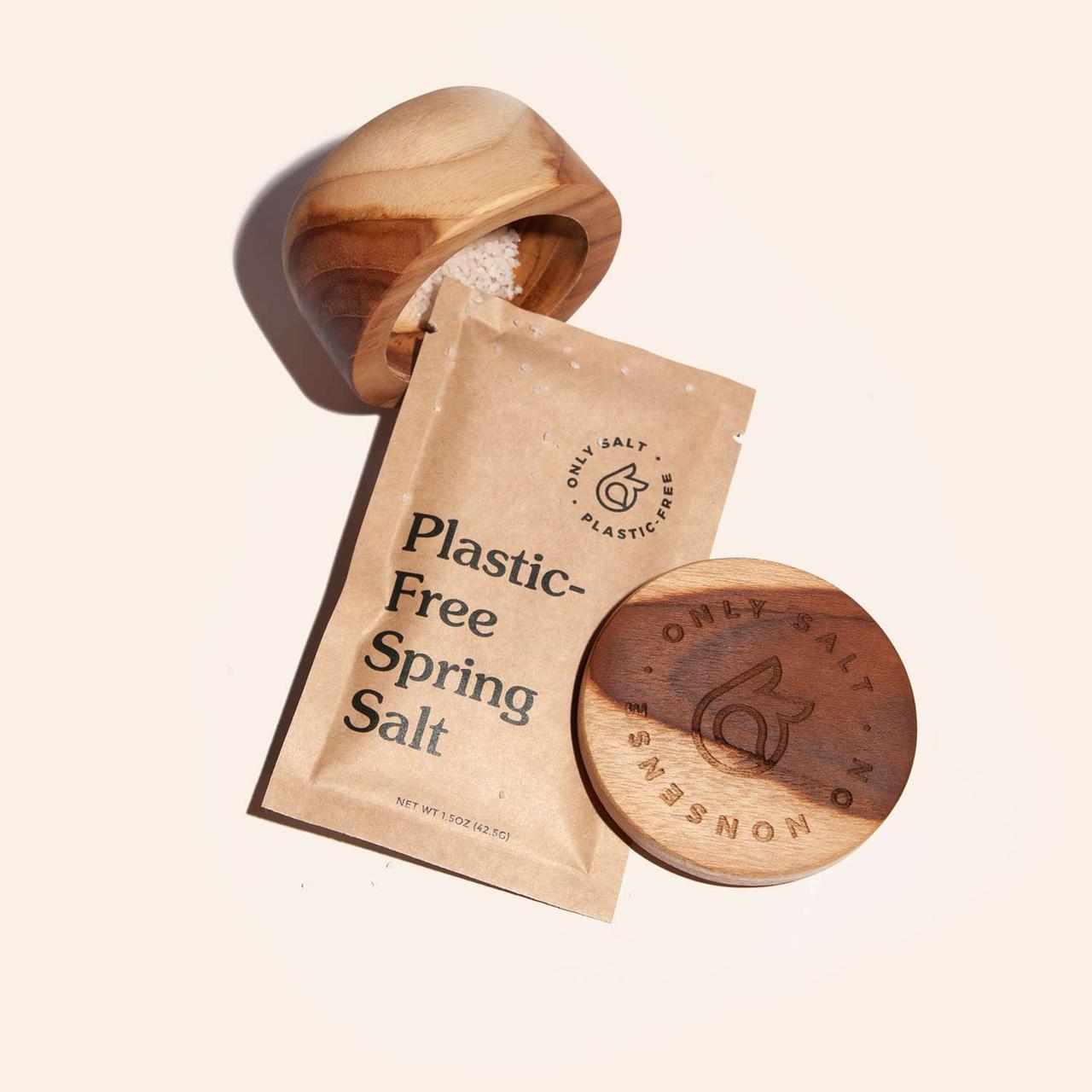 22. Sustainable salt
Salt is an important ingredient in any home cook's kitchen, and this sustainably-sourced spring salt is some of the best you can get. It offers a unique flavor and comes with a stylish wooden pinch bowl for easy access and storage. Whether you're shopping for the mother-in-law who loves to experiment or an aunt who makes the best homemade soup, this is a top-notch gift idea.
Only Salt pinch bowl kit, $18, Only Salt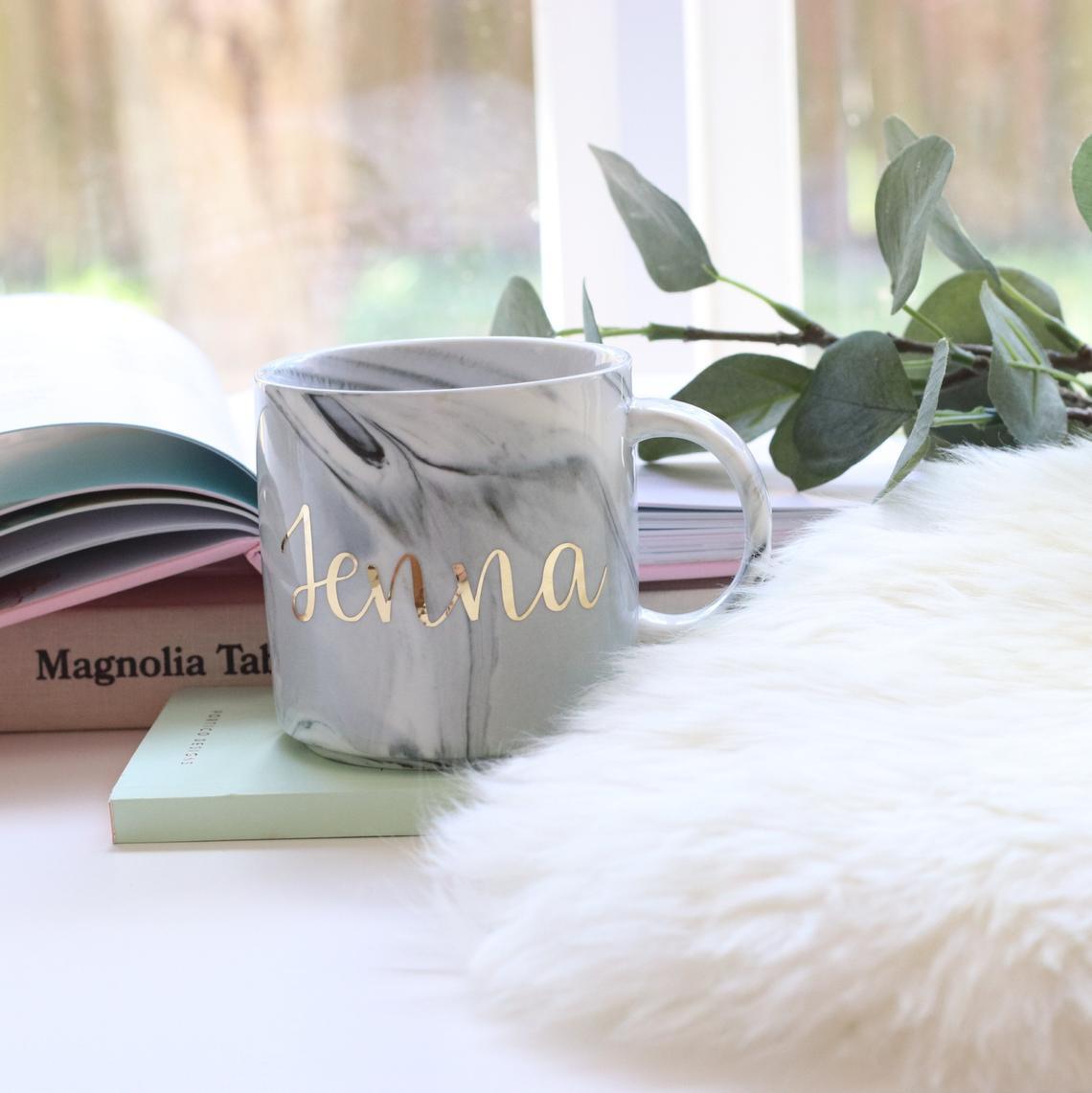 23. Marble-effect mug
For the hostess who can't be without coffee, these personalized mugs are chic and functional. We can't get enough of the on-trend marble design, as well as the metallic hand-lettered calligraphy.
Hand Lettering Laura personalized coffee mug, $20, Etsy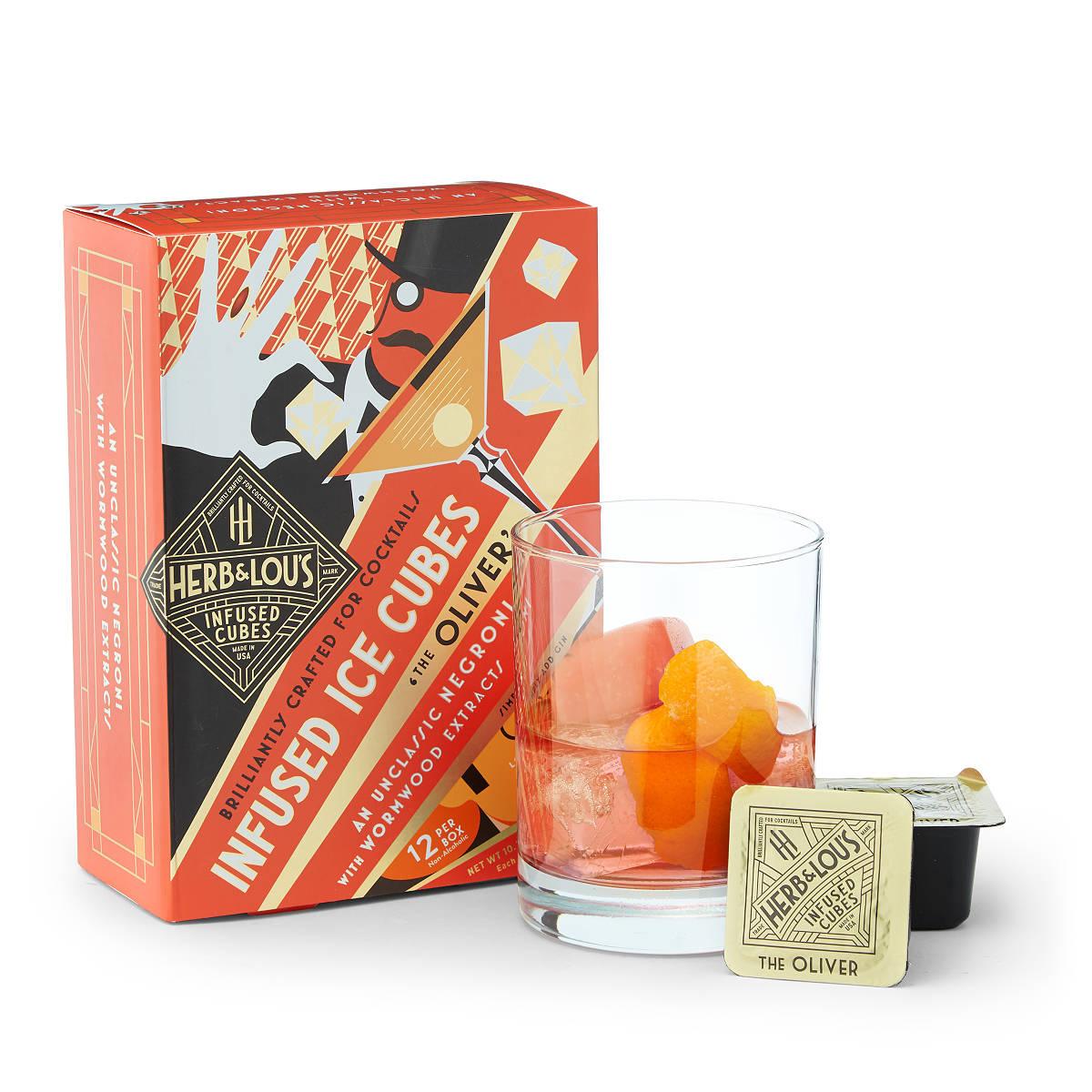 24. Cocktail ice cubes
Make sure your MIL, BFF, or whoever never has to endure a watered-down cocktail again by introducing them to these genius cocktail-infused ice cubes. They're perfect for enjoying solo at the end of a long day or as an addition to their hosting toolkit.
Herb & Lou's cocktail infused ice cubes, $20, Uncommon Goods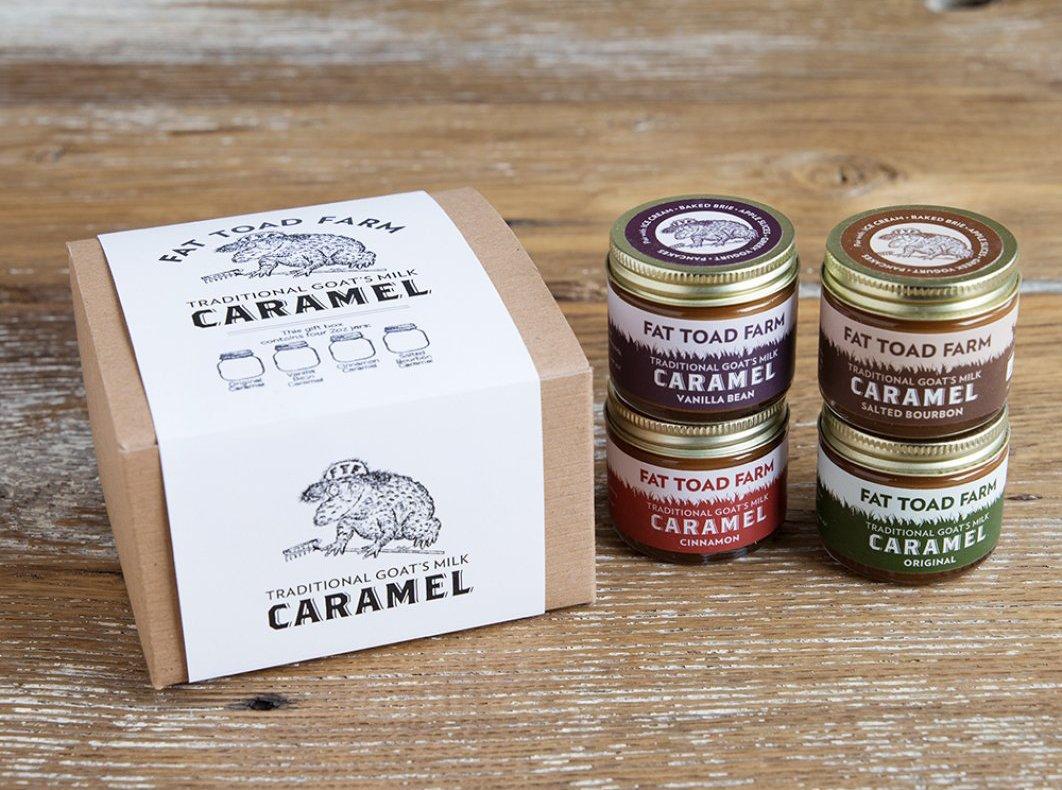 25. Artisanal caramels
If your wedding shower host is known for having adventurous taste, they'll appreciate this caramel gift set featuring a selection of flavors. Each delicious batch is made on a family farm in Vermont with fresh goat's milk and natural cane sugar.
Fat Toad Farm Toadally Cute gift box set, $26, The Grommet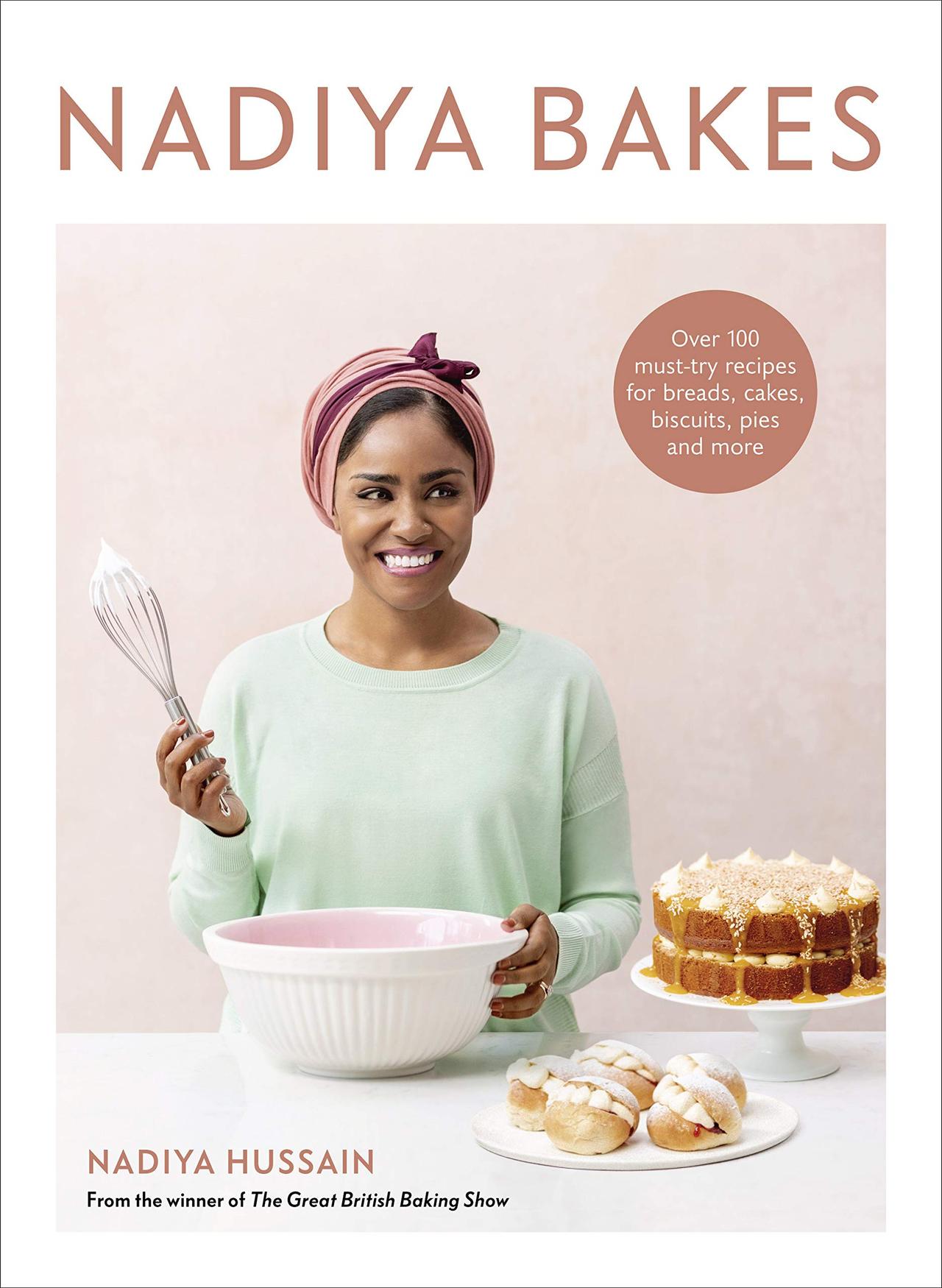 26. Bestselling cookbook
Shopping for a budding baker? Don't let them stop at banana bread. Encourage your host to turn up the heat with this cookbook full of delicious recipes. It's one of our favorite bridal shower hostess gifts for anyone obsessed with The Great British Baking Show.
Clarkson Potter Nadiya Bakes by Nadiya Hussain, $27 for the hardcover, Amazon