The 29 Best Bride-to-Be Gifts for Before They Tie the Knot
Searching for a gift for the bride-to-be? From pampering products to planning essentials, these awesome bridal gift ideas are perfect for the soonlywed in your life.
We have included third party products to help you navigate and enjoy life's biggest moments. Purchases made through links on this page may earn us a commission.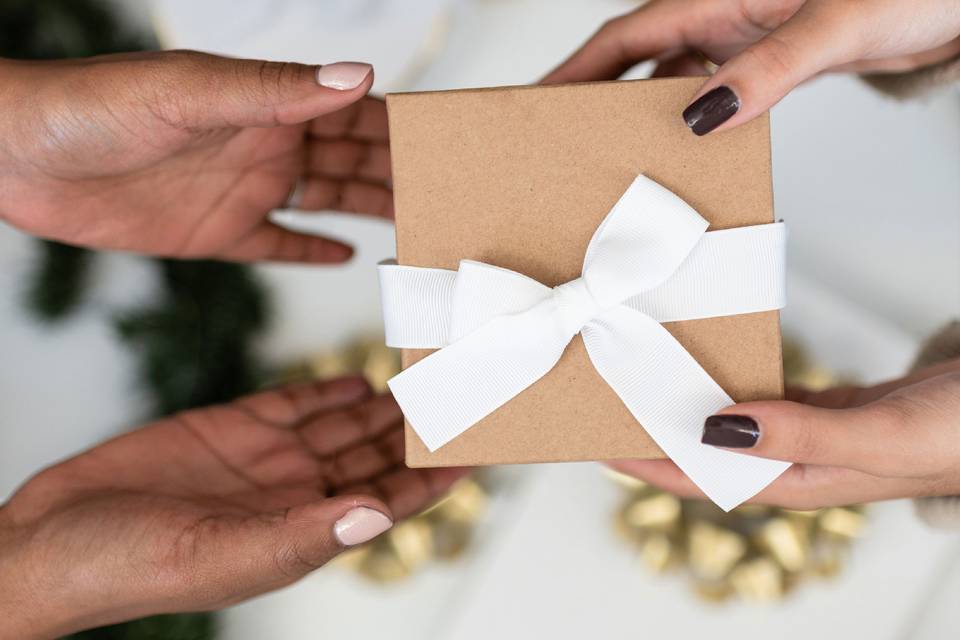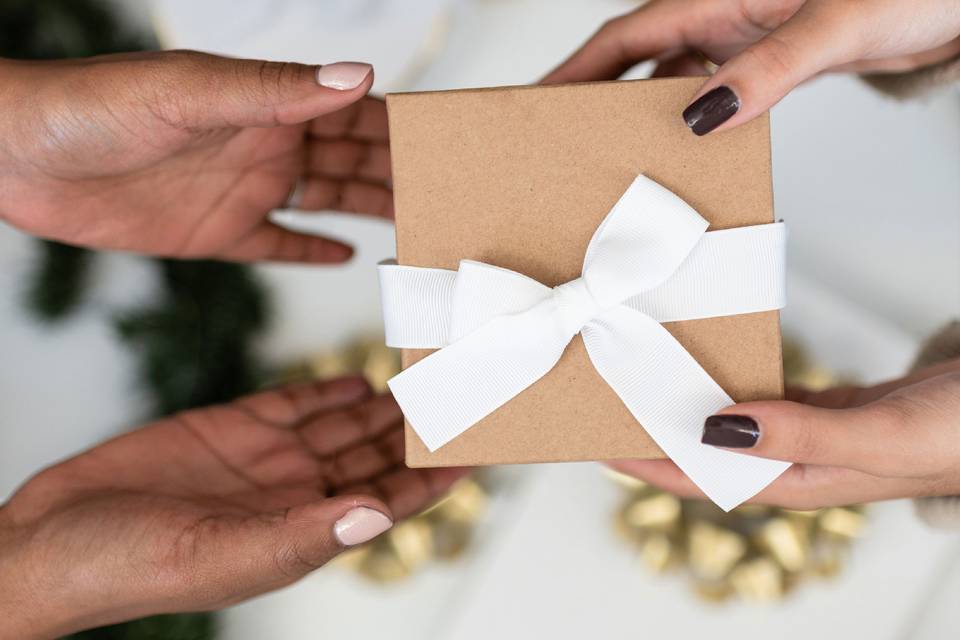 She finally said yes (or popped the question!) and now the time has come to pick out the perfect present for the girl planning her wedding. To help make the job easier, we've gathered our favorite bride-to-be gifts that'll definitely come in handy before the big day. That means personalized planners for jotting down all the important details, wedding-worthy accessories, and pampering bath bombs for when she just needs a little break from it all. Whatever the occasion, these bridal gift ideas are sure to go down a treat.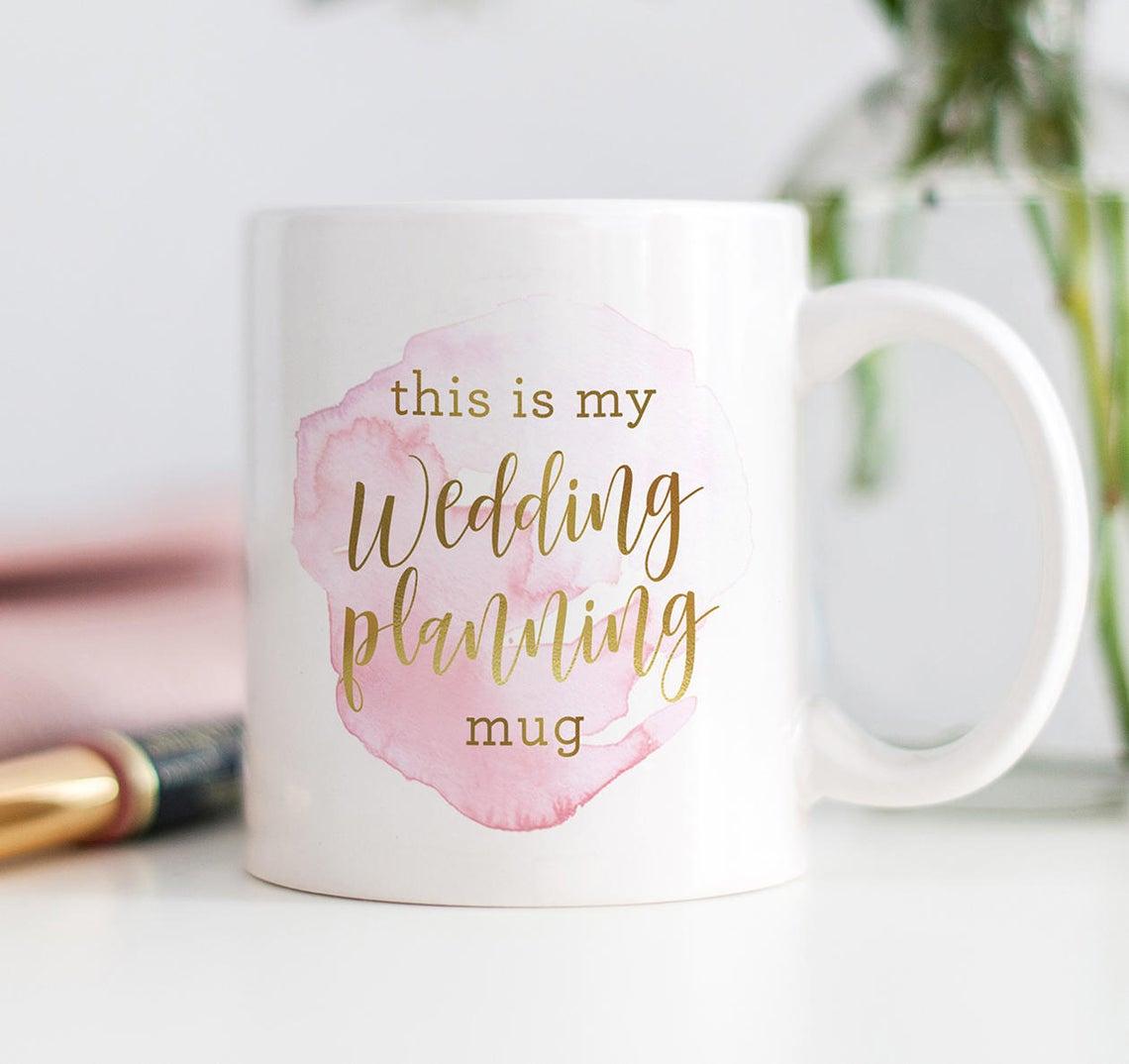 1. Cute Coffee Mug
This pretty mug will put her in the perfect mood for planning (especially if you fill it with some quality caffeine before handing it over). Not only that, but it's a sweet piece of memorabilia for after she ties the knot.
Digibuddha Home bride-to-be mug gift, from $16, Etsy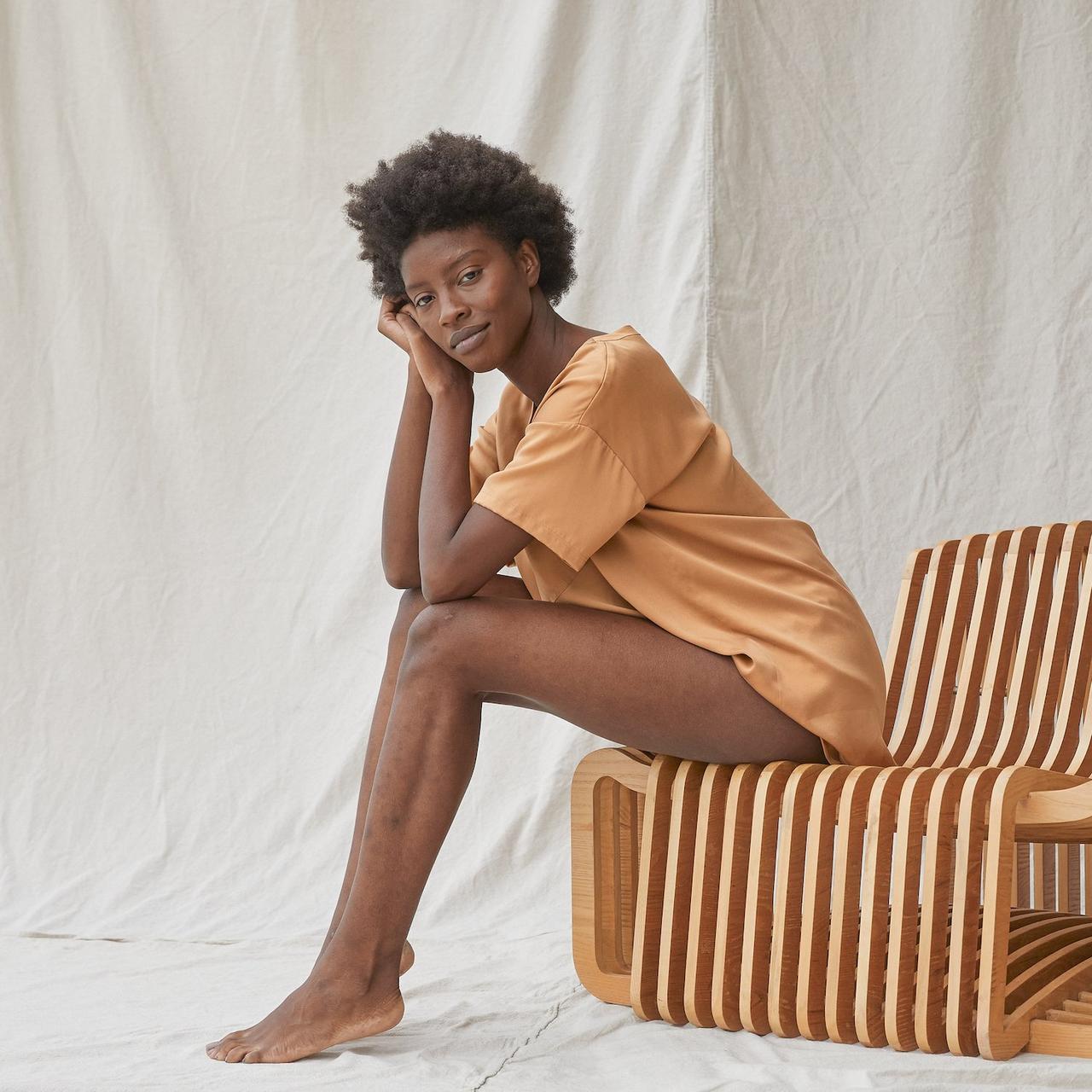 2. Soft Silk PJs
Every bride-to-be deserves a luxe pair of pajamas for the night before her wedding, her honeymoon, and beyond. She'll never want to take off this silk set from Lunya—but when she does, it's fully machine-washable.
Lunya washable silk tee set, $198, Lunya
3. Wedding-Worthy Earrings
If you're shopping for bride-to-be jewelry gifts, go for things that she can wear in and around her wedding day. This adorable pair of Minnie Mouse studs will look the part at any Disney-themed celebration, whether that's an Orlando bachelorette, the big day itself, or a Disney World honeymoon.
Disney X BaubleBar bridal Minnie Mouse studs, $46, BaubleBar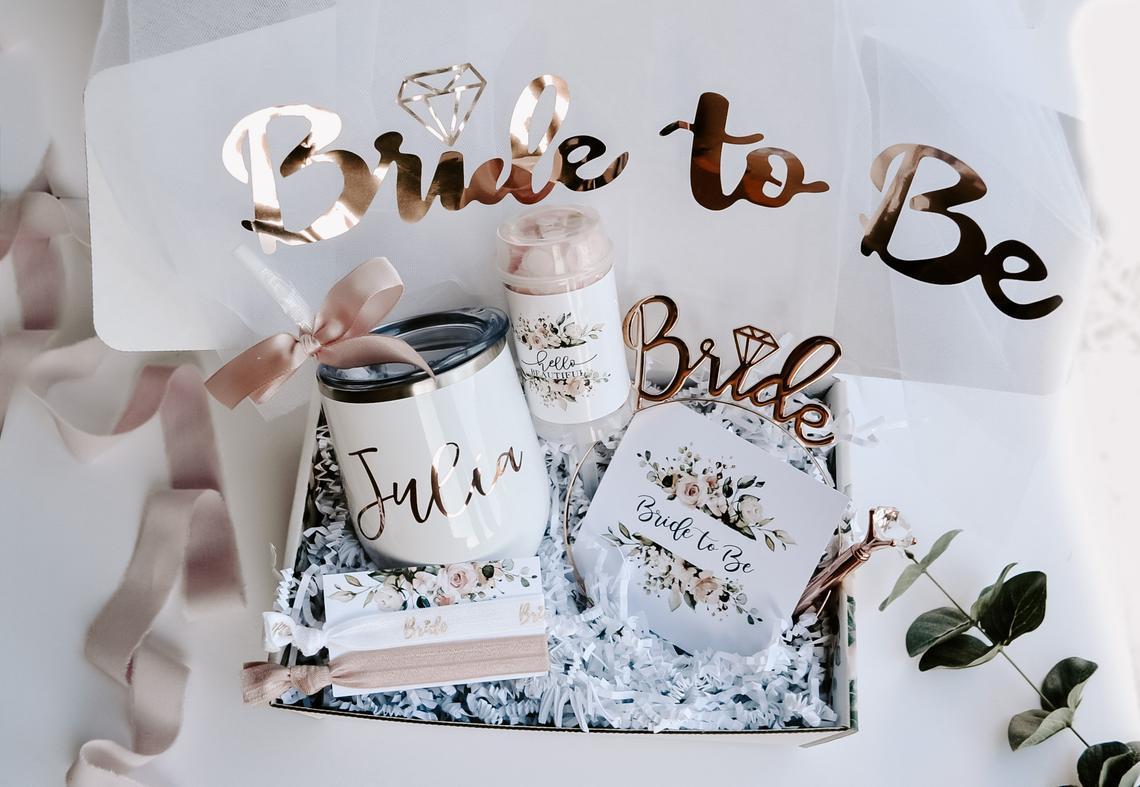 4. Thoughtful Gift Box
Go all out for your girl and put together a bride-to-be gift basket or box full of awesome goodies. Depending on which option you go for, this one includes all the essentials, from hand sanitizer and lip balm to a personalized wine travel cup.
Paola Brown Shop bride-to-be gift box, from $33, Etsy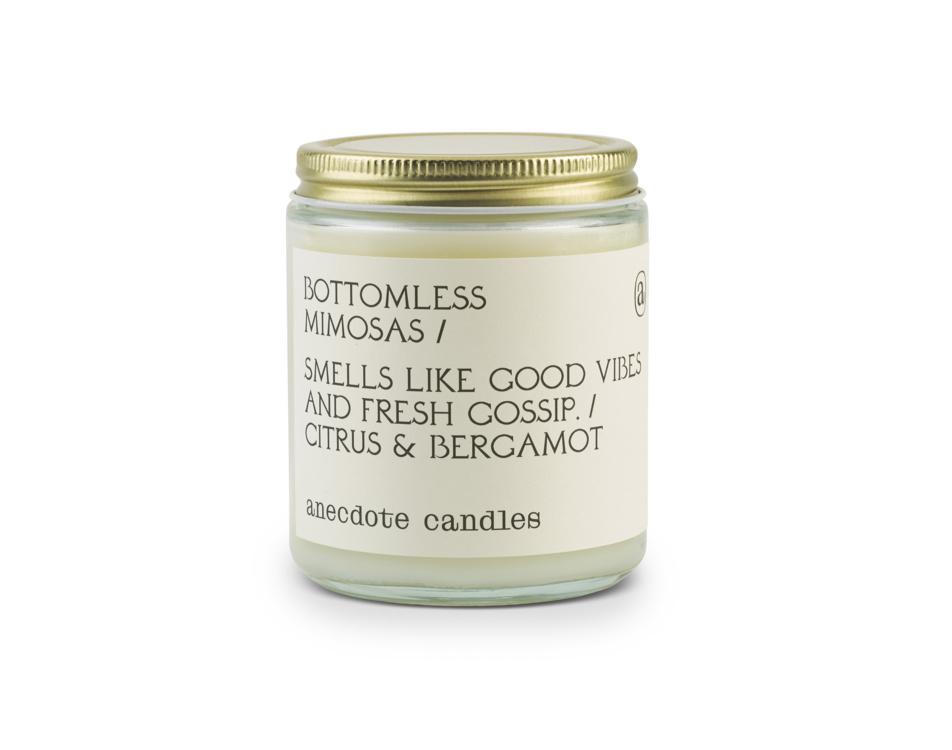 5. Cocktail-Inspired Candle
If you're in the bridal party, why not give her a reminder of her awesome bach bash (or a sneak peek or what's to come)? This mimosa-inspired candle encompasses all the best parts of a girls' night out.
Anecdote Candles Bottomless Mimosas candle, $24, Anecdote Candles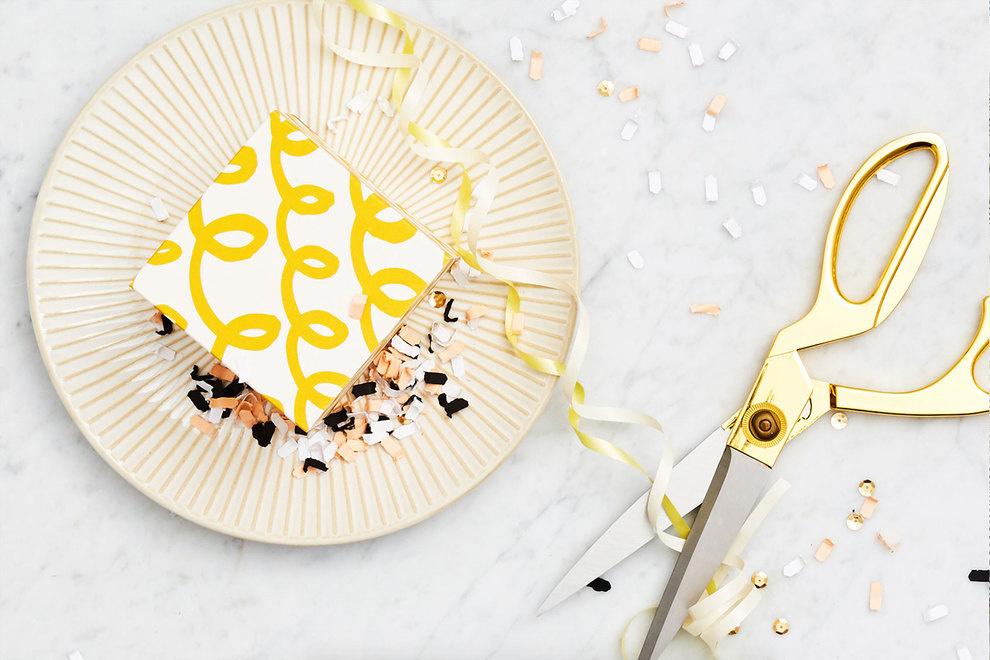 6. Mailable Gift Box
Need a gift for the bride-to-be who doesn't live nearby? Send them a fun Greetabl gift box in the mail, complete with a personal note and a pocket-sized present of your choosing. Calming essential oils or friendly words of encouragement are sure to be appreciated.
Greetabl Loops print gift box, from $18 with a gift, Greetabl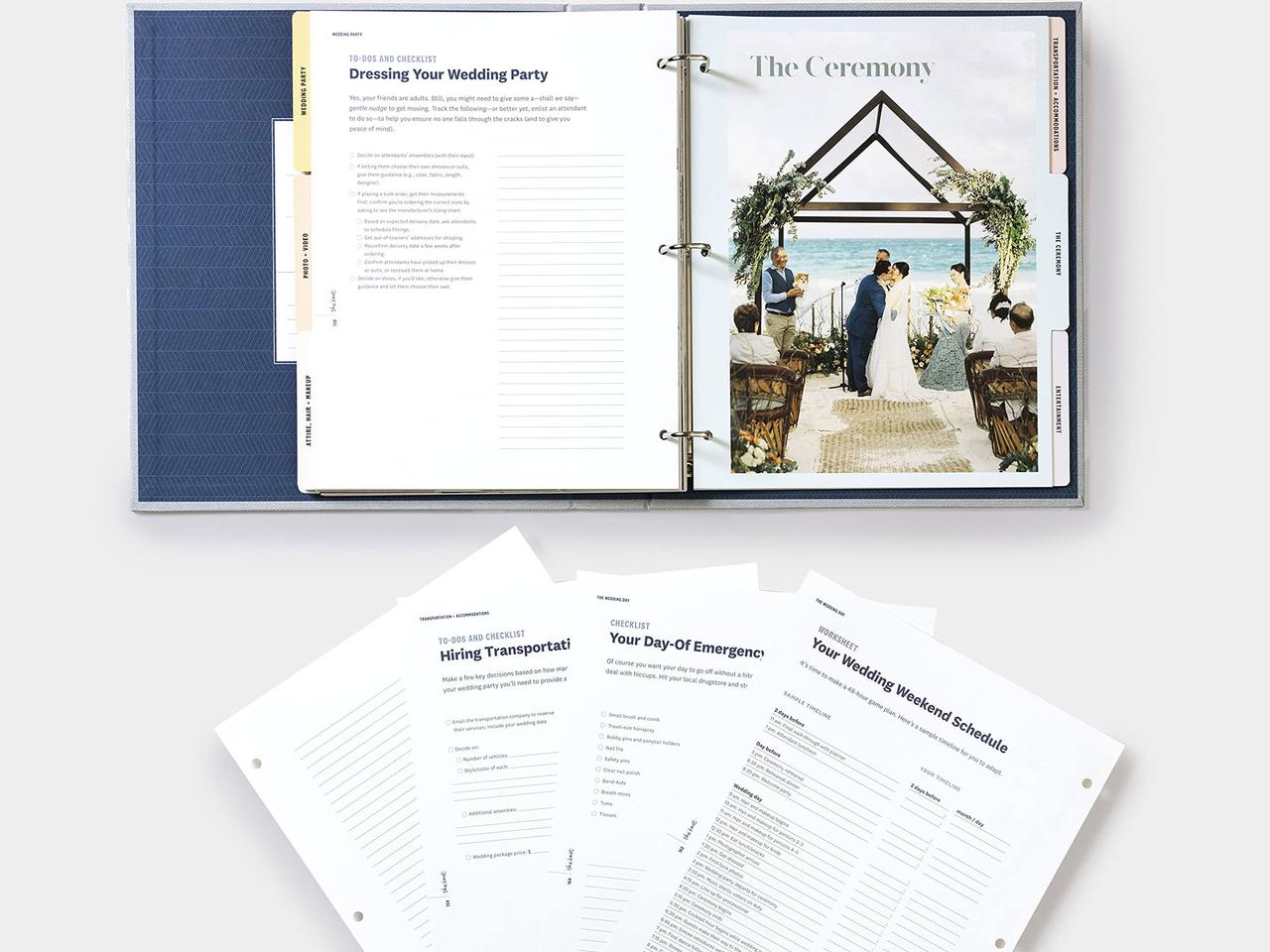 7. Planning Survival Guide
The Knot's new-and-improved wedding planner is the perfect present for the soonlywed in your life. This comprehensive guide is filled with invaluable advice, inspiration, checklists, and more that'll get the couple on the right track in no time. It's a gift any bride-to-be at the start of her wedding planning journey would gladly accept.
Clarkson Potter The Knot: Ultimate Wedding Planner and Organizer by The Knot Editors, $33, Amazon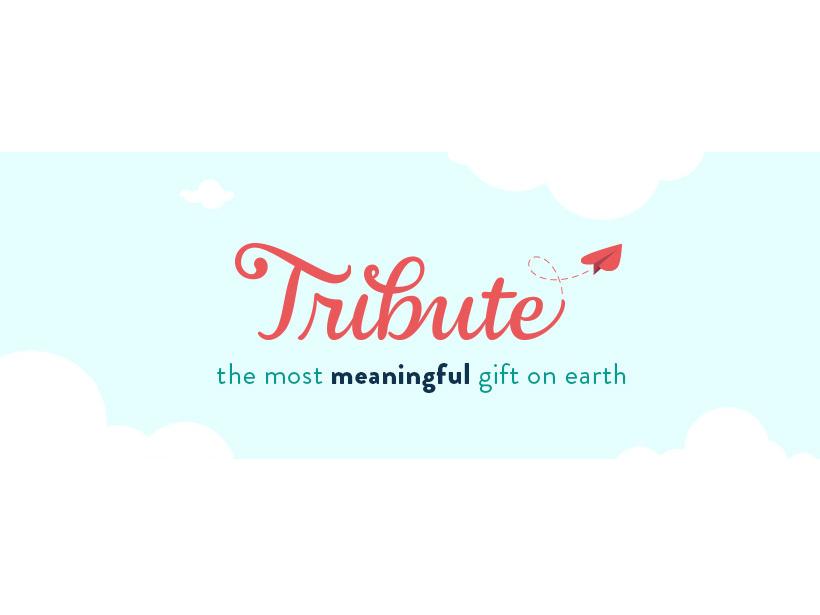 8. Meaningful Video Montage
Wish her well on her exciting new journey with a sweet montage of messages from her nearest and dearest. Tribute lets you connect with friends and family via email to put together a one-of-a-kind experience for someone you love. They'll even provide prompts to help get the ball rolling.
Tribute collaborative video montage, from $29, Tribute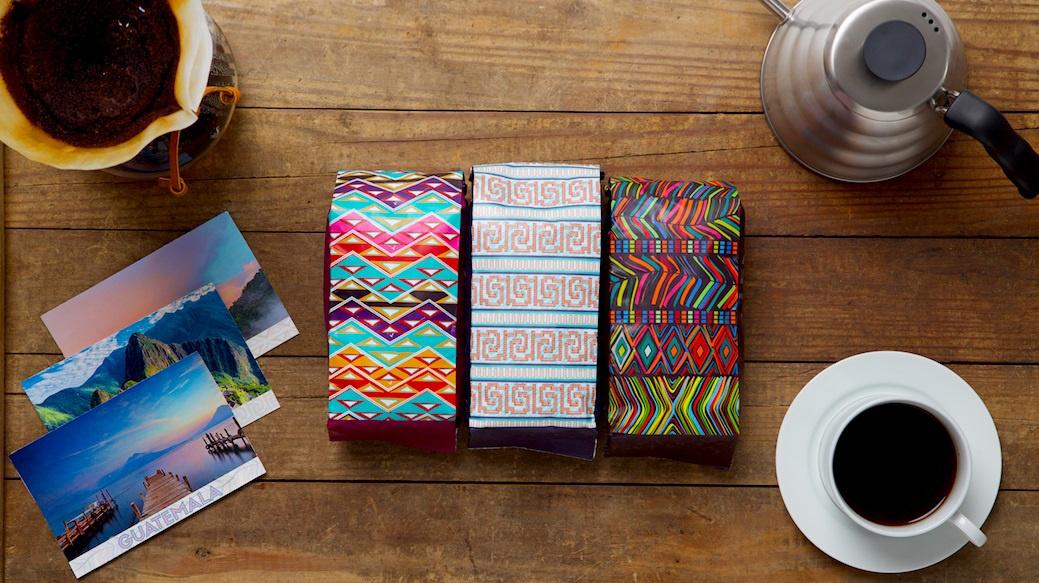 9. Gourmet Coffee Subscription
Planning a wedding takes a whole lot of energy. That's why a monthly coffee delivery is one of the best gifts for the bride-to-be. Atlas Coffee Club's delicious blends come from all over the globe, so she'll get to taste an international selection.
Atlas Coffee Club coffee gift subscription, from $60, Atlas Coffee Club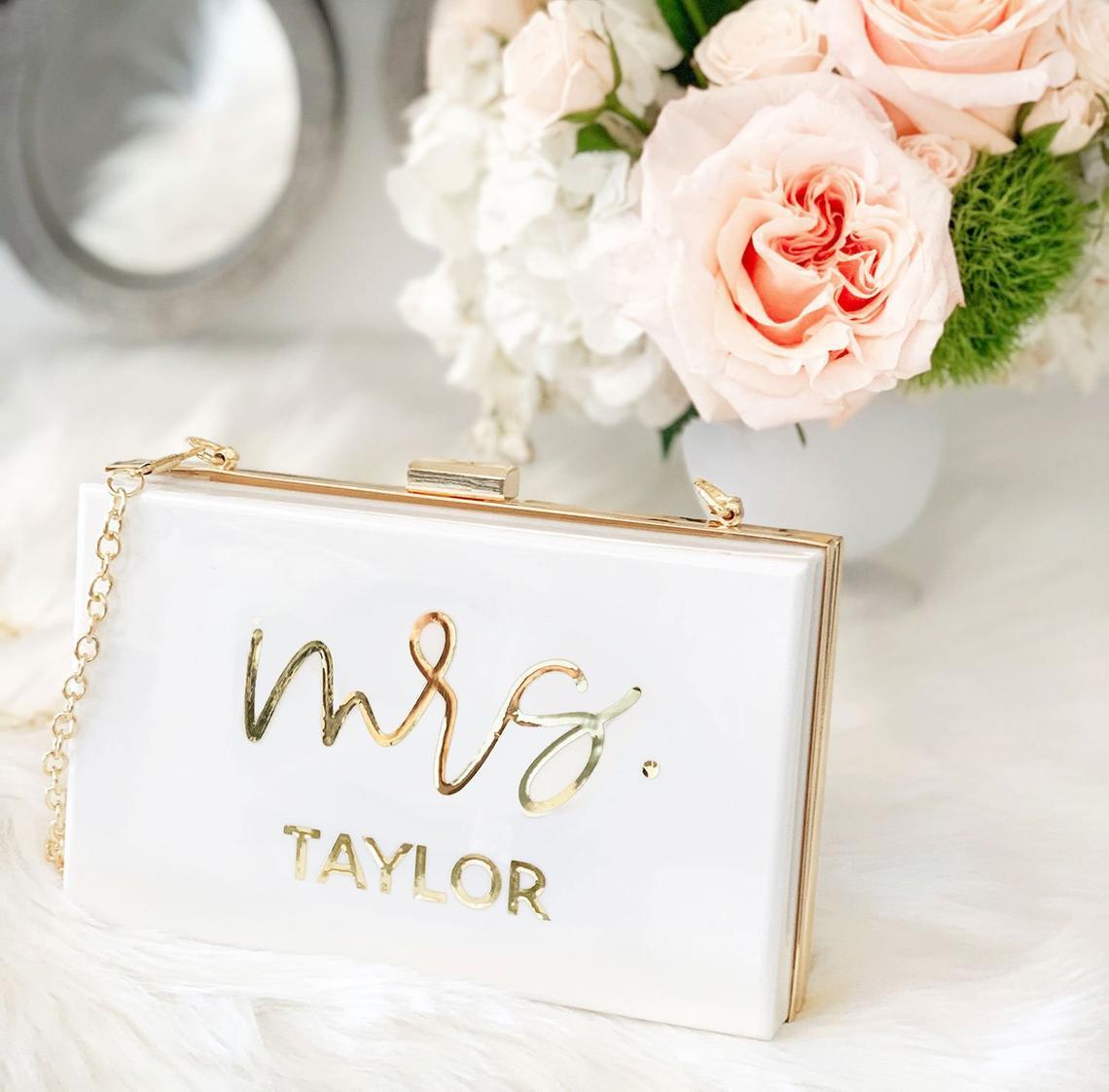 10. Personalized "Mrs." Clutch
If your engaged BFF is beyond excited to go from Ms. to Mrs., she'll love this chic clutch personalized with her new last name and prefix. Plus, it'll come in handy for running wedding-related errands or chilling by the pool at her bachelorette.
Mod Party bride purse gift, from $22, Etsy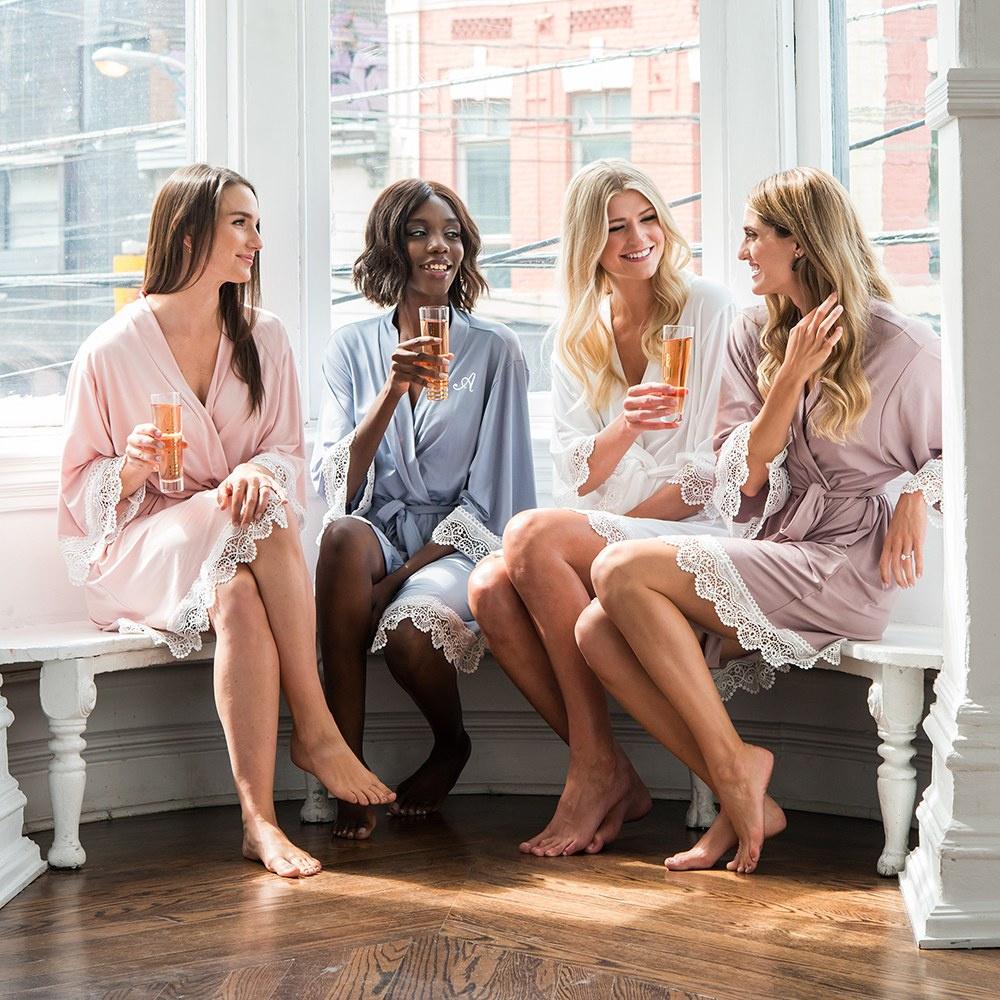 11. Stylish Bridal Robe
Bridesmaid and bridal robes are basically non-negotiable when it comes to getting ready on the morning of. Make sure your bride-to-be bestie has hers sorted by gifting her a pretty lace-trim cover-up.
WeddingWire Shop women's personalized jersey knit robe with lace trim, $26 each, WeddingWire Shop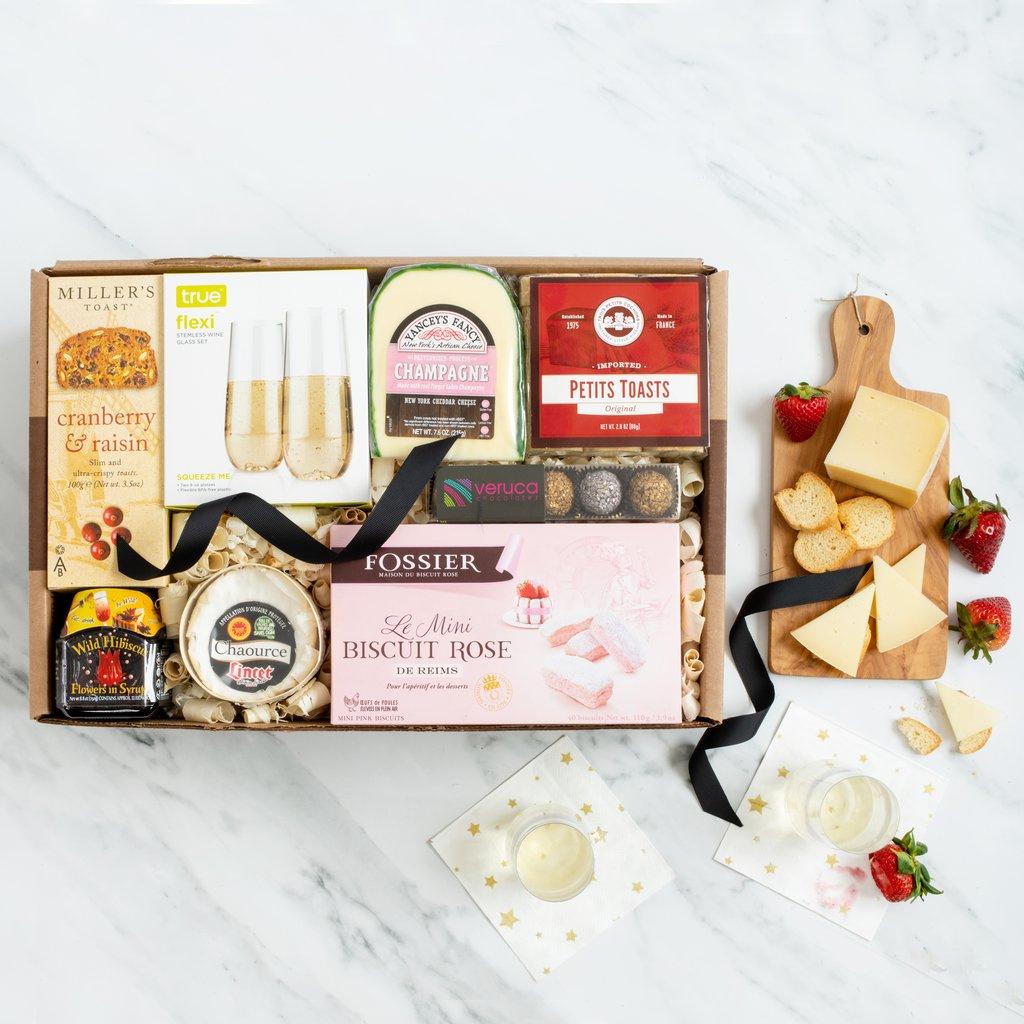 12. Gourmet Food Selection
When it comes to gift ideas for the bride-to-be, possibilities are endless. What better way to celebrate her new engaged status than with a gourmet feast? This cheese- and champagne-themed gift box is a unique way to help the soonlyweds celebrate this special time in their lives. The collection includes Yancy's Fancy Cheddar Cheese With Finger Lakes Champagne, Ubriaco al Prosecco Cheese, pink champagne biscuits by Fossier, and two stemless toasting flutes among other goodies.
igourmet The Bubbly Cheese Collection gift box, $150, igourmet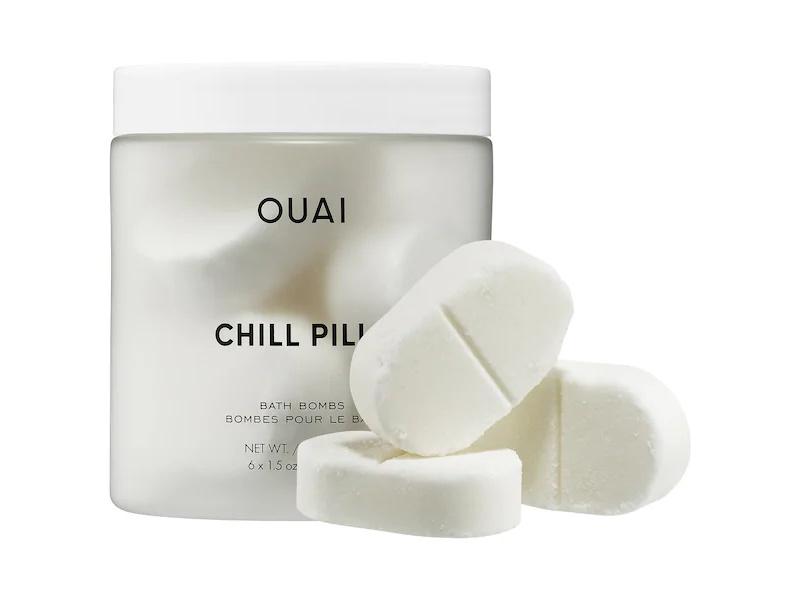 13. Relaxing Bath Bombs
This present is equal parts practical and hilarious. Six pampering bath bombs come in the form of giant chill pills to help your girl relax after a long day of wedding prep. Talk about funny bride-to-be gifts!
OUAI Chill Pills bath bombs, $30, Sephora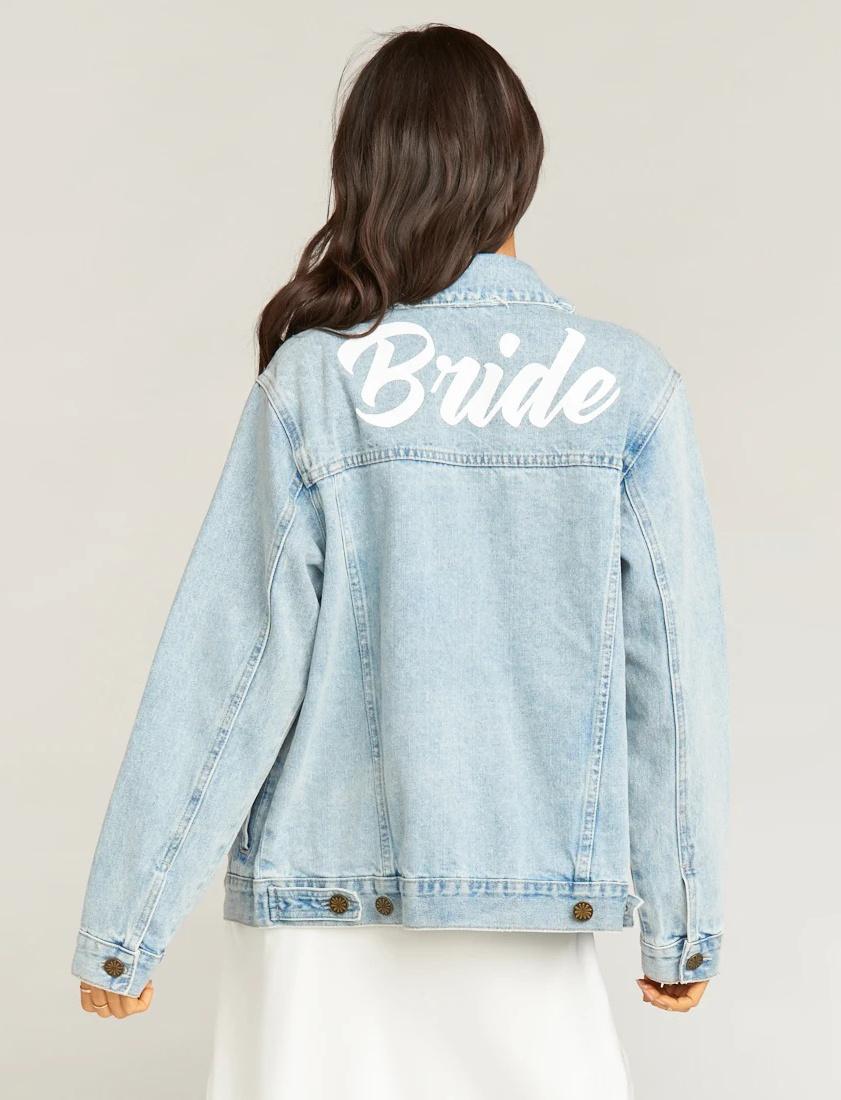 14. Denim "Bride" Jacket
Denim bridal jackets are the next big wedding trend you know she won't want to miss out on. Nab your fashion-forward friend or relative one of these classic jean jackets for her bachelorette, bridal shower, or even a memorable walk down the aisle.
Show Me Your Mumu Dover denim jacket in Bride Graphic, $98, Show Me Your Mumu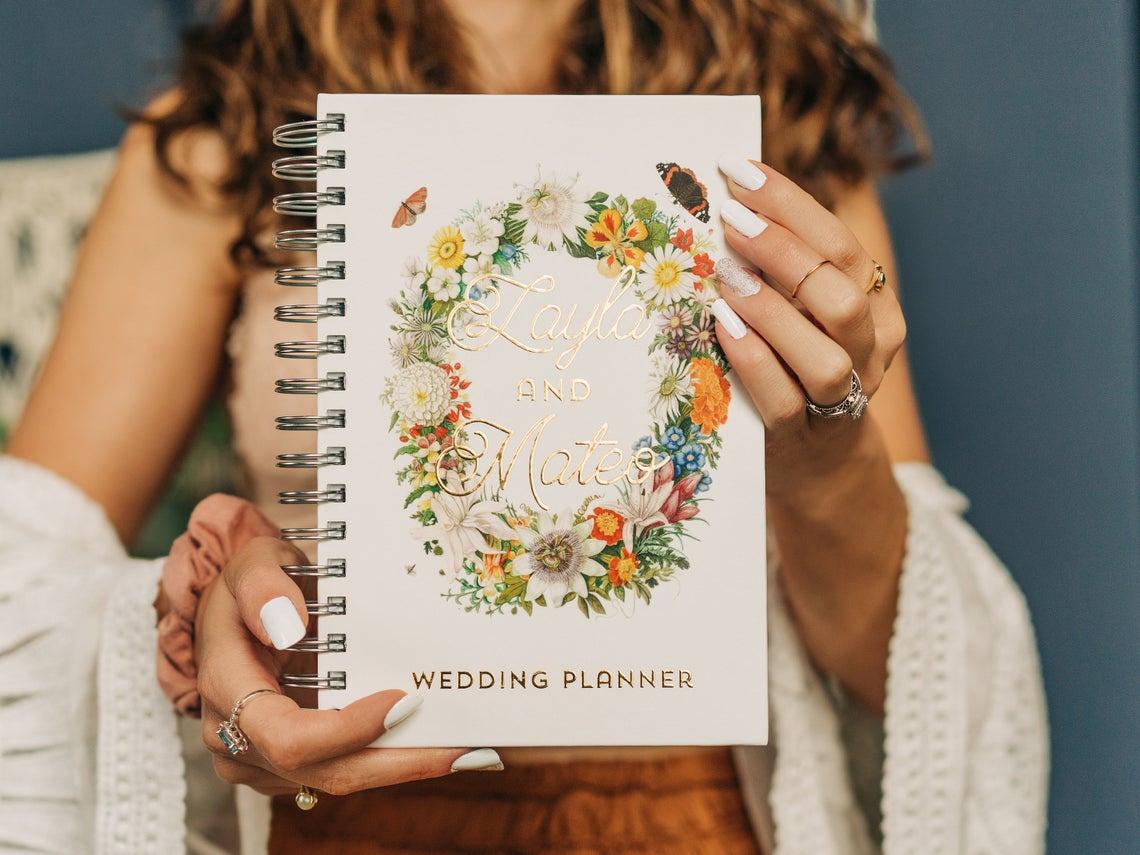 15. Personalized Wedding Planner
A gorgeous, personalized notebook for keeping track of all the important deets will certainly be a welcome present. This boho planner has a section for budgeting, to-do lists, drafting vows, and more. It's hands down one of our favorite bridal gift ideas.
Paper Peach Shop boho wedding planner book, from $49, Etsy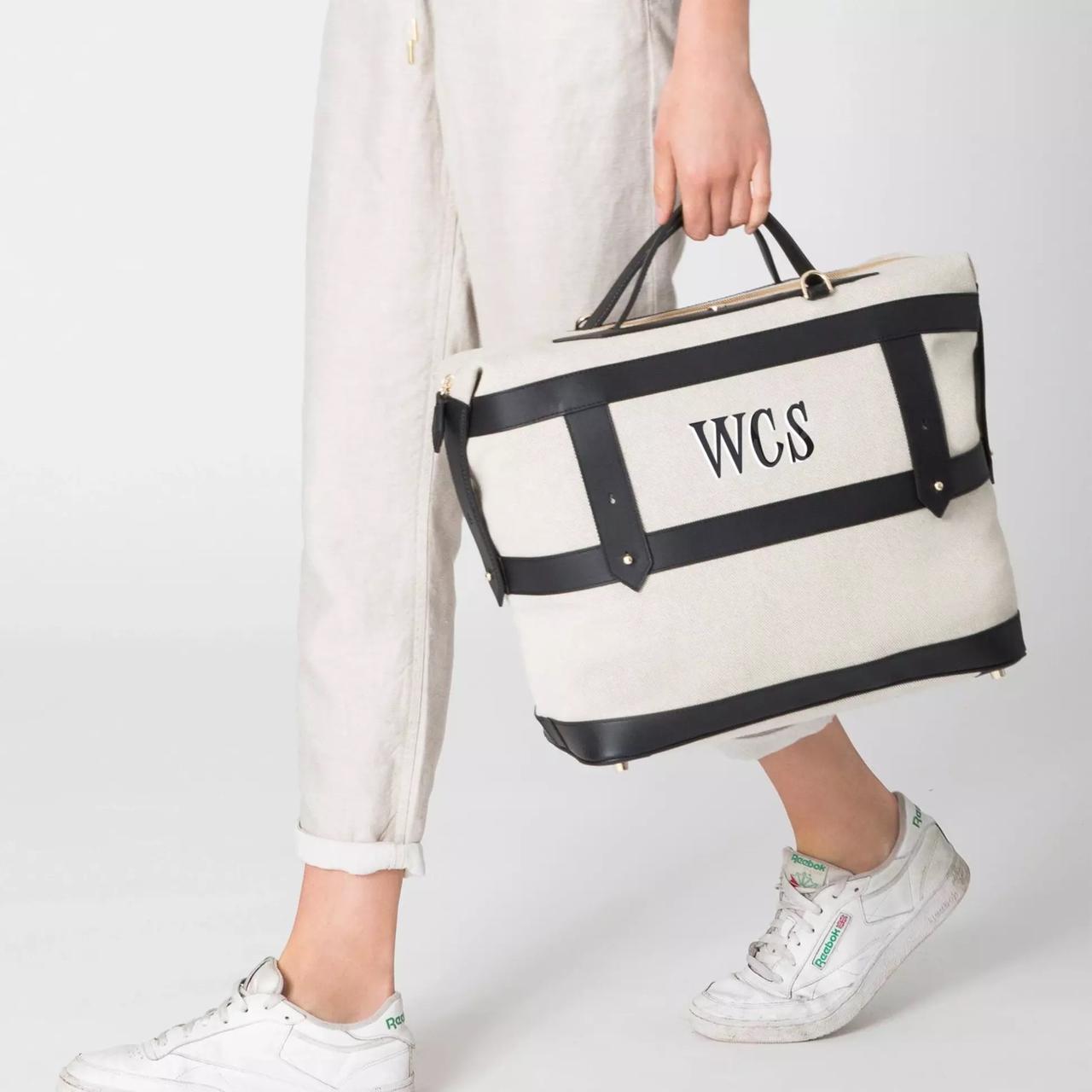 16. Monogram Weekend Bag
Shopping for a special occasion? If you're willing to splash out a little, this chic weekender will make for a stylish and practical present, no matter if you're looking for Christmas gifts for the bride-to-be or her birthday's coming up.
Paravel weekender, from $295, Paravel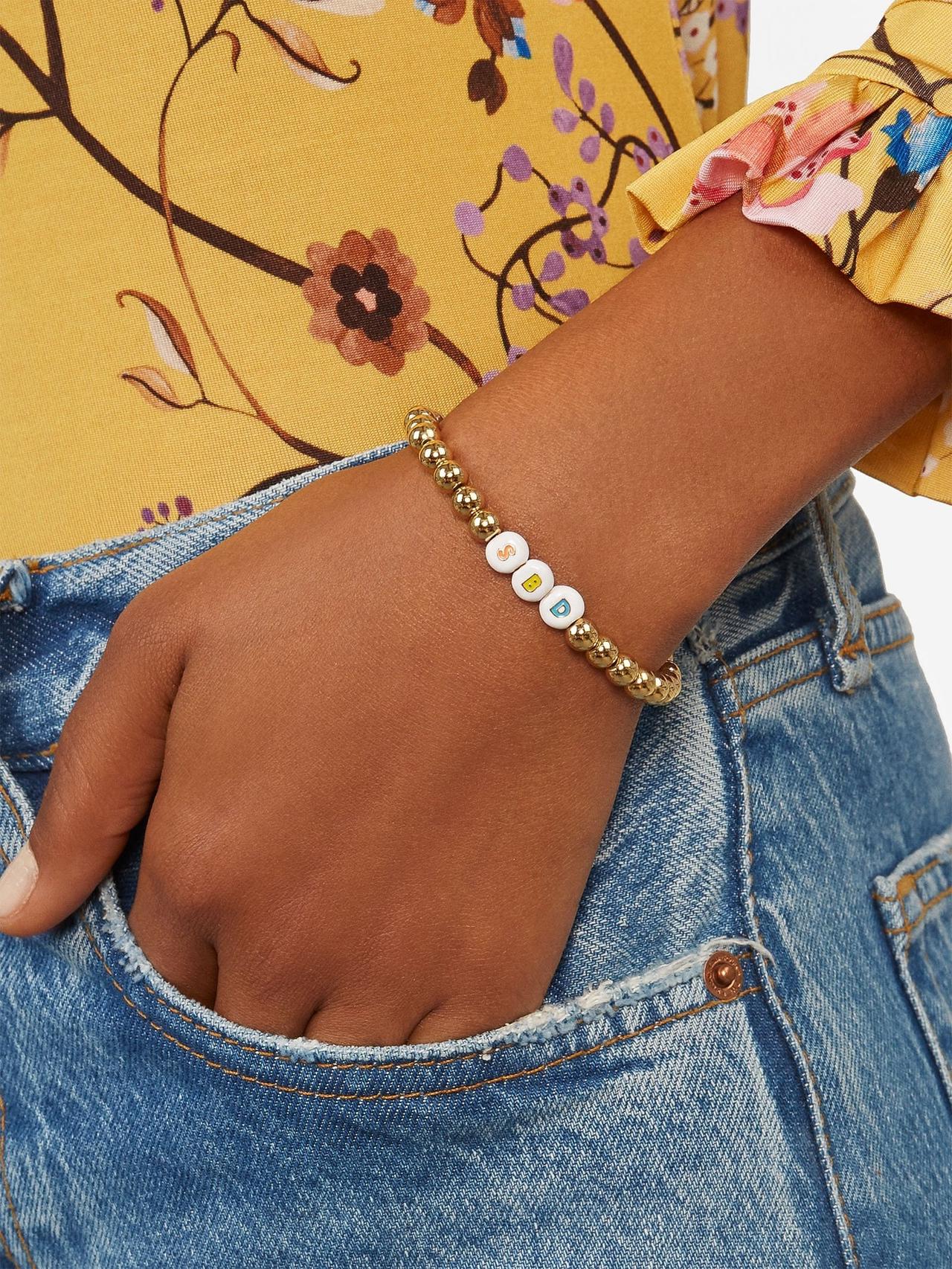 17. Retro Beaded Bracelet
Speaking of birthday gifts for the bride-to-be, BaubleBar's best-selling Pisa bracelets will always be a winner. It's even more meaningful if you present it as a friendship bracelet.
BaubleBar custom multi Pisa beaded bracelet, $40, BaubleBar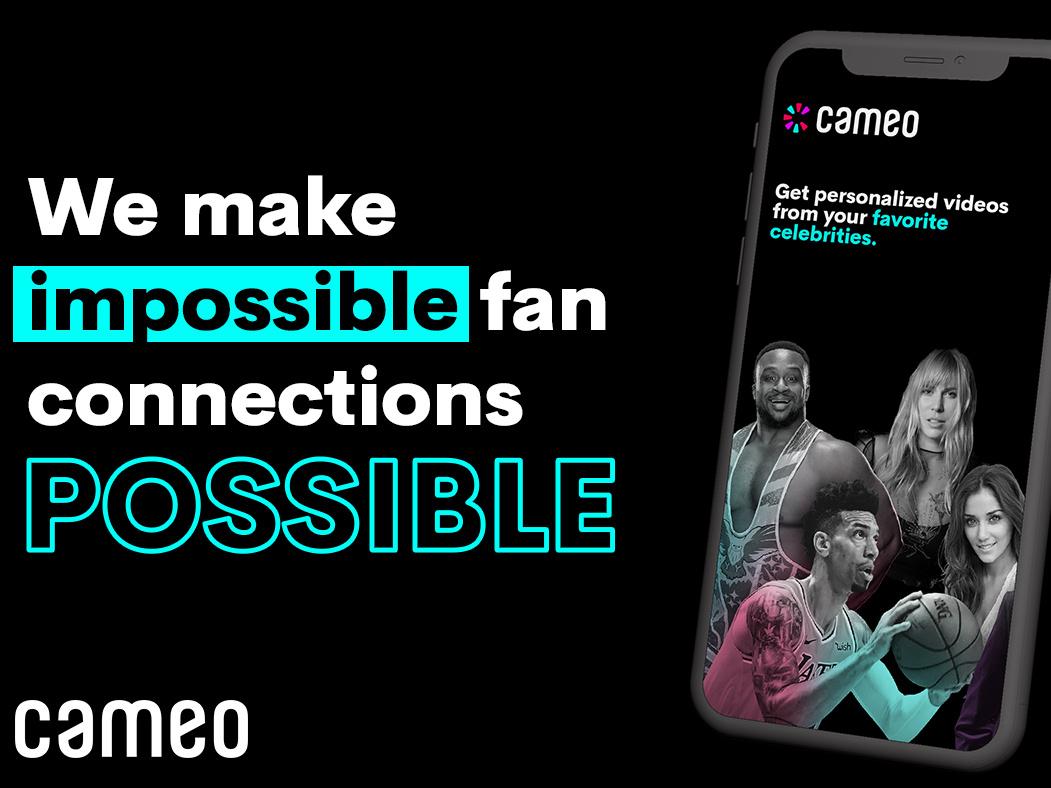 18. Celebrity Video Message
What better way to congratulate the soonlywed in your life than with a personal message from their favorite celeb? Choose from athletes, musicians, actors, reality stars, and more.
Cameo celebrity video message, rates vary, Cameo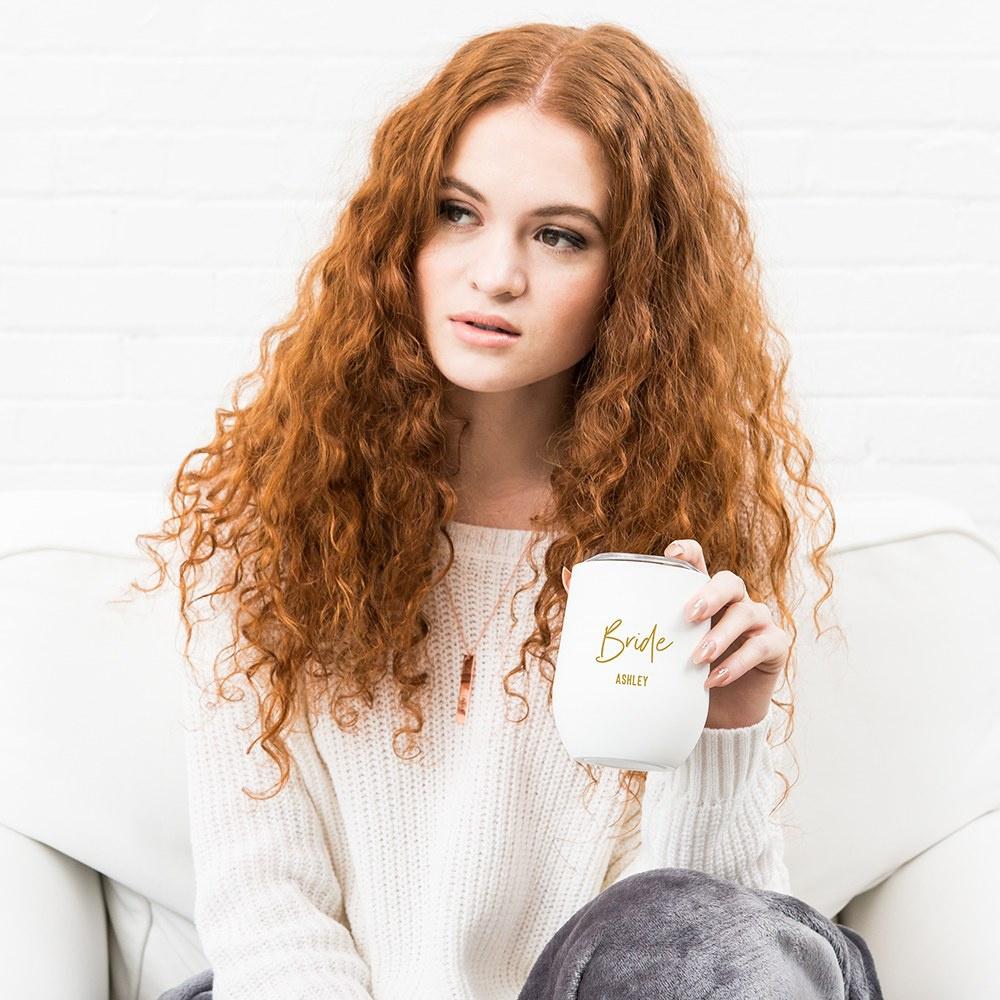 19. Custom Travel Tumbler
Still looking for gift ideas for the soon-to-be bride? We've got plenty more where that came from. Check out this personalized "Bride" wine tumbler she can take with her on a boozy bachelorette or simply sip at home after a long day.
WeddingWire Shop Bride personalized stemless travel tumbler, $18, WeddingWire Shop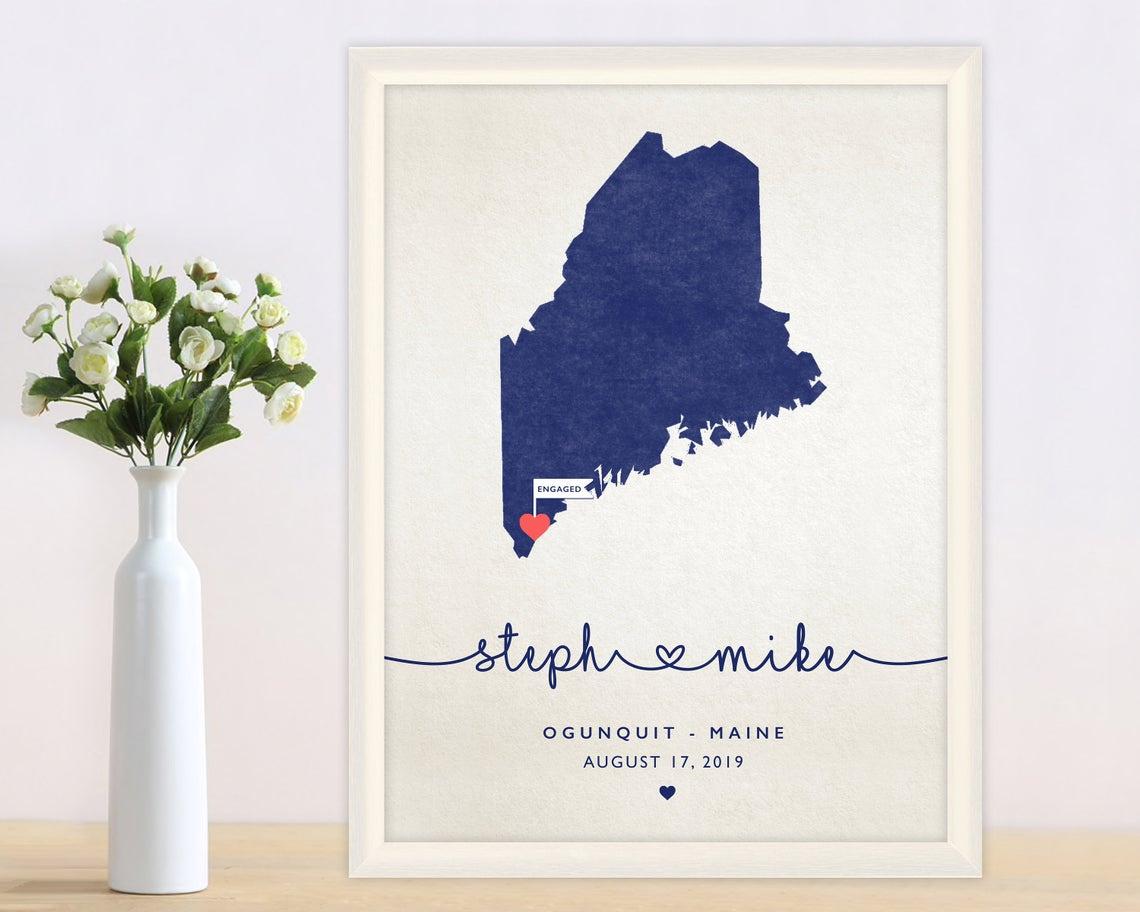 20. Sentimental Engagement Art
Surprise her with something extra meaningful, like a custom print that commemorates when and where she got engaged. Personalized bride-to-be gifts will make her feel just that little bit more special.
Orchid Paper Boutique personalized engagement map gift, from $12, Etsy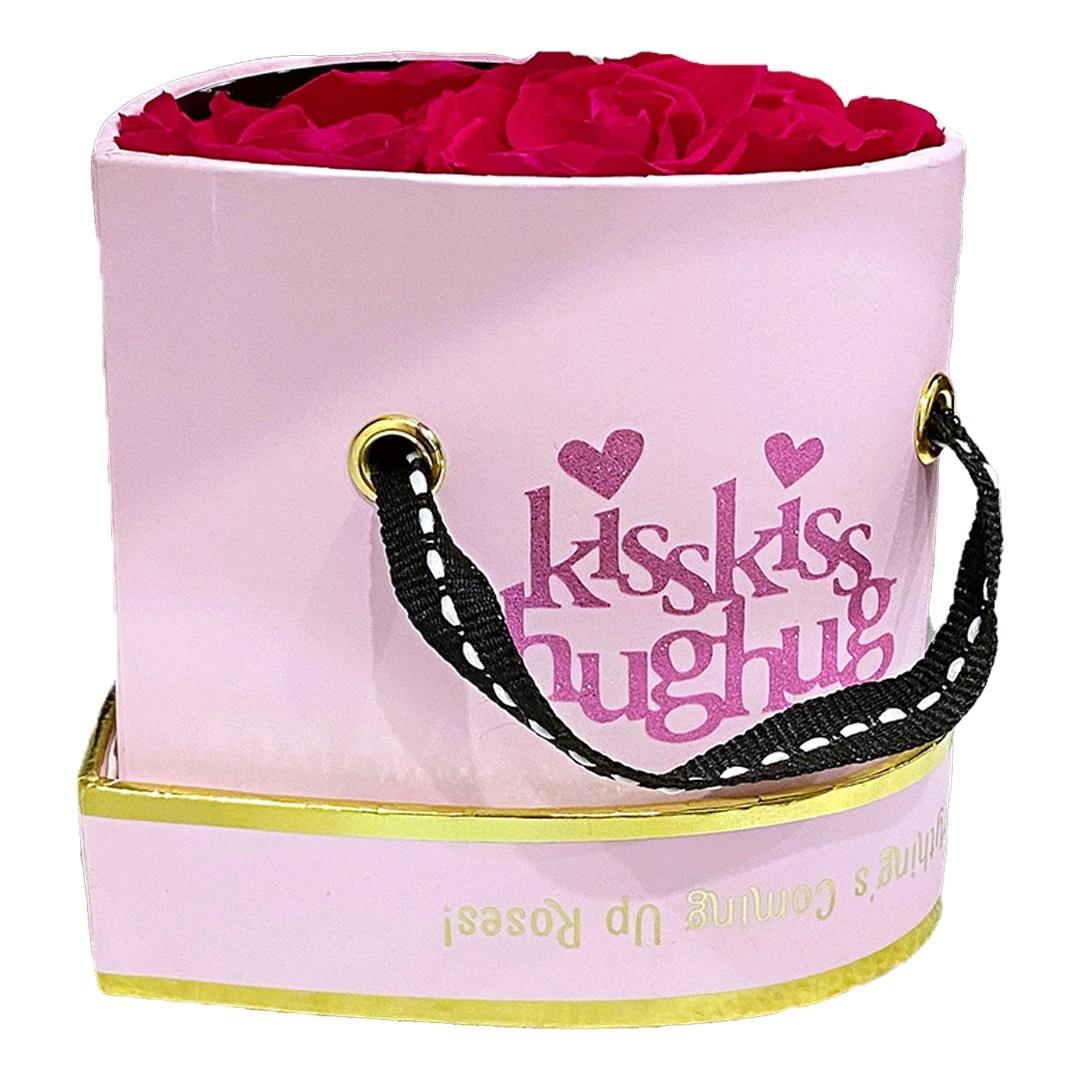 21. Pretty Preserved Roses
Let's face it, she's probably seeing life through rose-tinted glasses right now. Surprise the soon-to-be bride with gifts that'll add to the romance. These gorgeous preserved flowers come in a sweet, heart-shaped box that reads "everything's coming up roses" on the lid.
Rosepops The Kiss, Kiss, Hug, Hug preserved roses, $95, Rosepops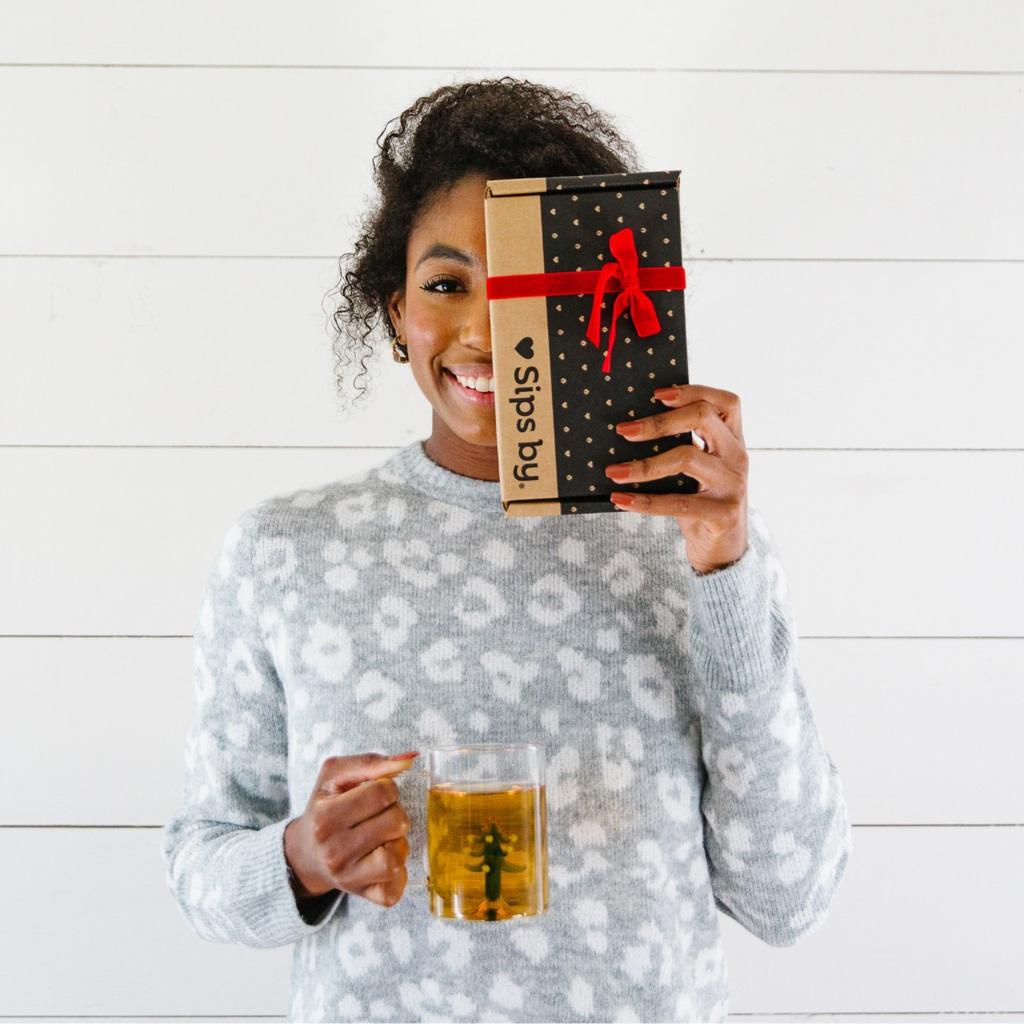 22. Monthly Tea Delivery
If her idea of winding down is enjoying a hot cup of tea, we've found the perfect bride-to-be present. Send her a gift card she can use to purchase a monthly subscription of premium tea personalized to her tastes.
Sips by tea subscription gift card, from $48, Sips by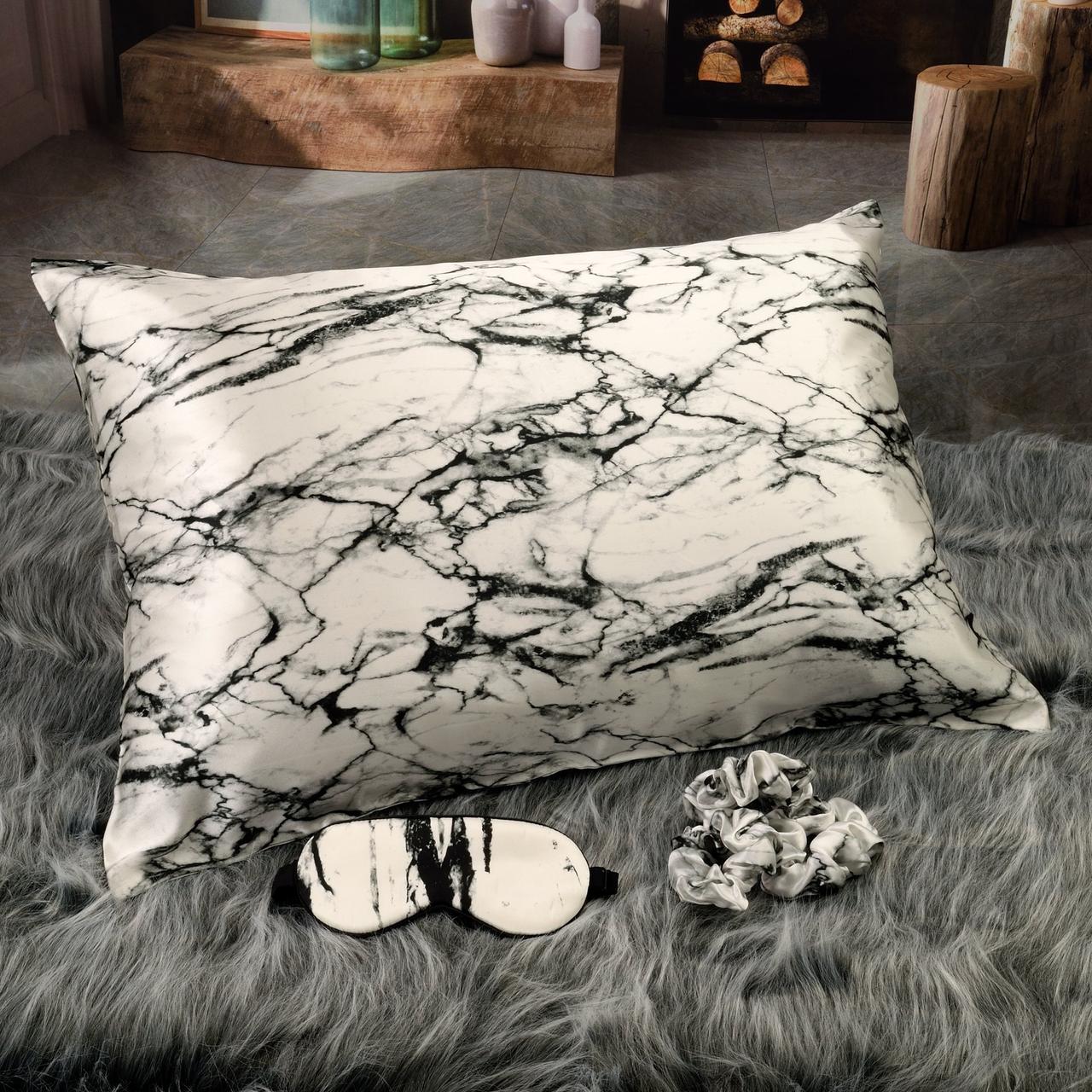 23. Silk Sleep Set
Bridal gift ideas don't get much better than this. Treat your engaged loved one to a matching marble silk pillowcase, eye mask, and scrunchies in a bride-worthy shade of white. Better sleep while wedding planning just got a whole lot easier.
Celestial Silk white marble silk pillowcase, eye mask & scrunchies gift set, from $60, Celestial Silk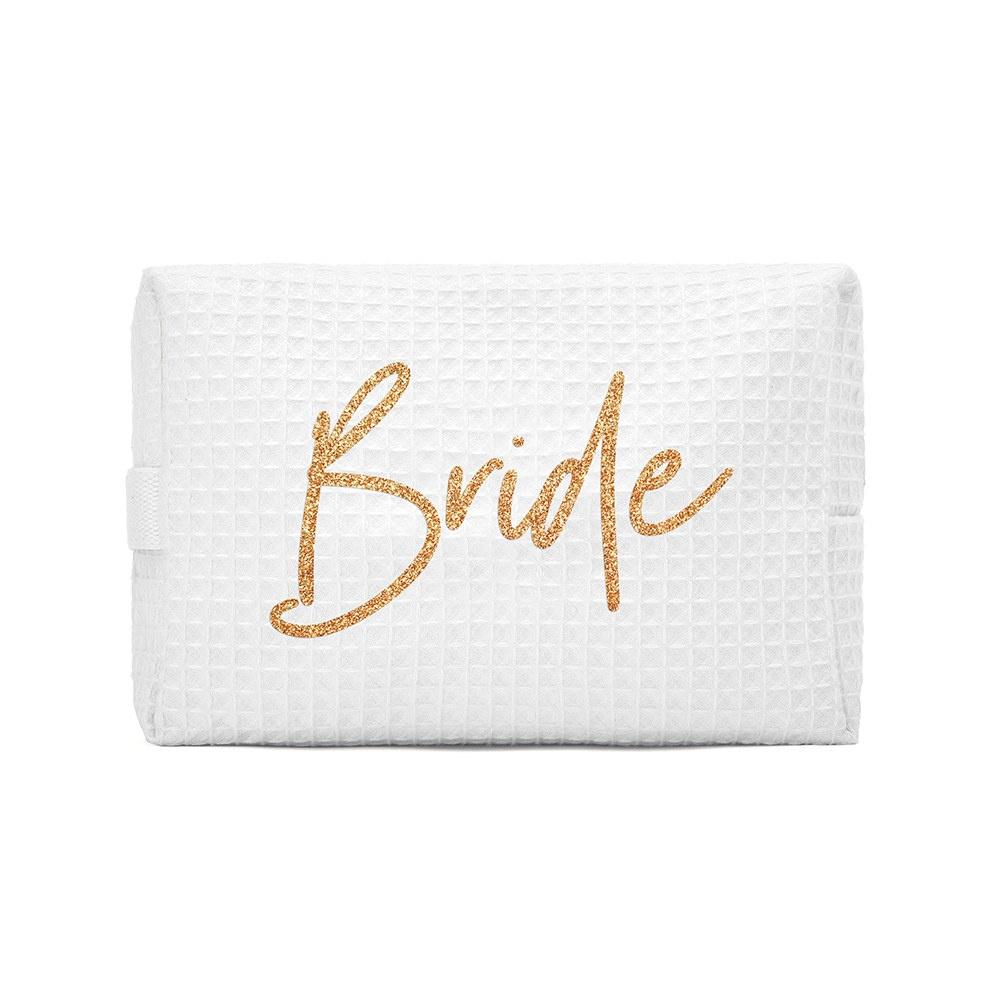 24. "Bride" Makeup Bag
You don't have to break the bank to get her all excited for her special day. Small gifts for the bride-to-be are just as sweet and meaningful, like this stylish cotton makeup bag that reads "bride" in sparkling gold letters. It'll come in handy for any wedding-related travel, as well as getting ready on the day.
WeddingWire Shop Bride cotton waffle makeup bag, $12, WeddingWire Shop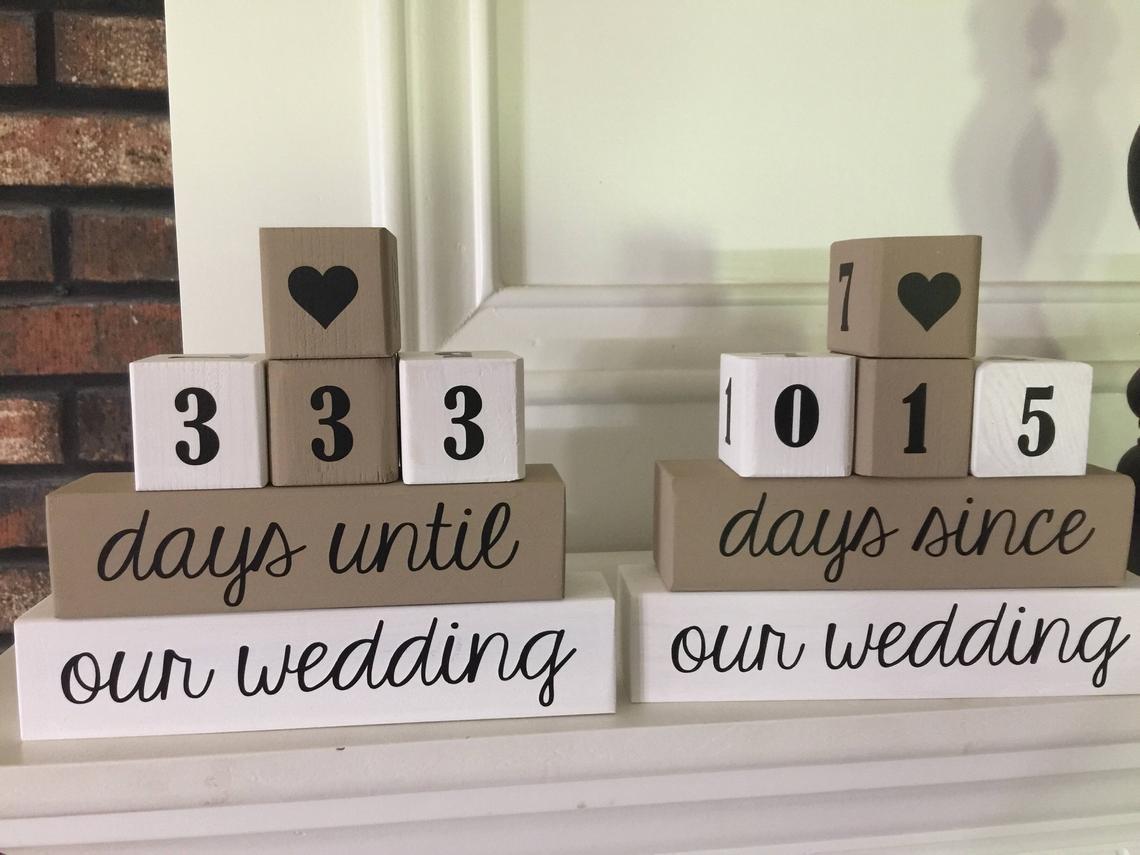 25. Wedding Countdown Blocks
For the girl who's eagerly crossing each day off the calendar, consider bride-to-be gifts that'll help with her countdown. These decorative blocks are double-sided, so once she's sealed the deal, she can start counting the days she's spent married to her favorite person.
One More Valley two-sided wedding countdown blocks, $36, Etsy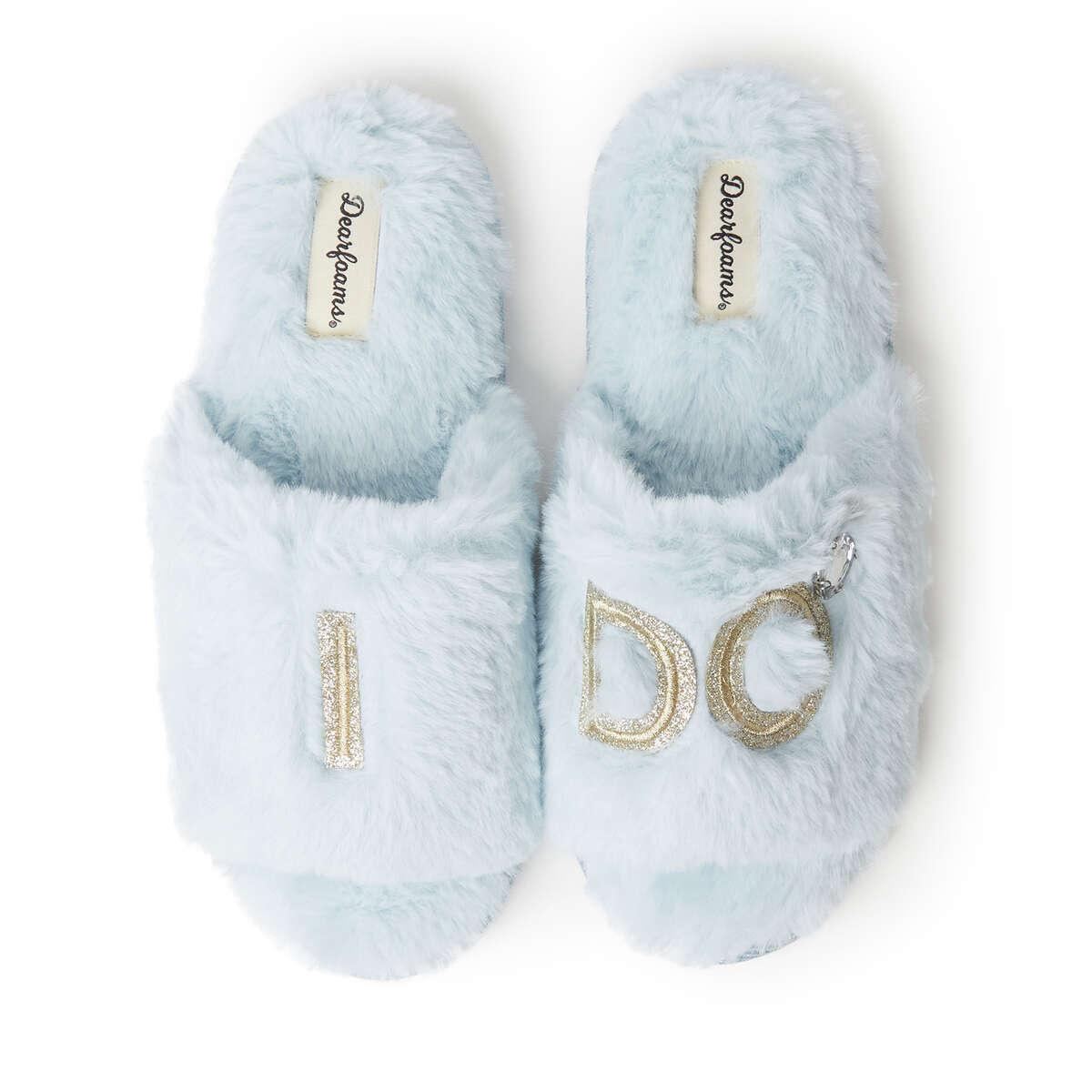 26. Cozy, On-Theme Slippers
What's better than a cozy pair of slippers? If you're shopping for a bride-to-be, the answer is: a cozy pair of slippers embroidered with the words "I do." These fluffy light blue slides have a plush lining and memory foam insoles. Basically, she'll feel like she's walking on a cloud.
Dearfoams women's I Do slide slipper, $32, Dearfoams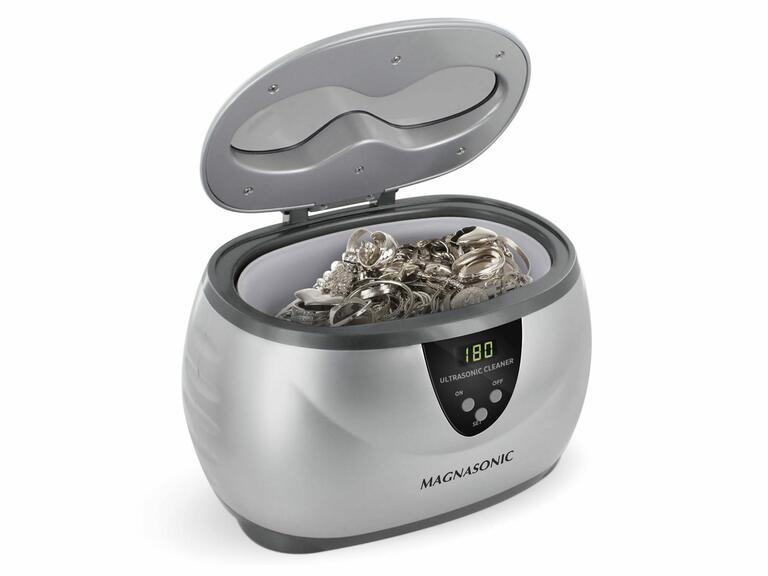 27. Jewelry Cleaning Device
That dazzling new sparkler won't keep itself in tip-top condition. That's why this practical jewelry-cleaning machine is an excellent gift idea. She can keep her engagement ring (and all of her other jewelry) clean and polished with the push of a button.
Magnasonic professional ultrasonic jewelry cleaner with digital timer, $65, Walmart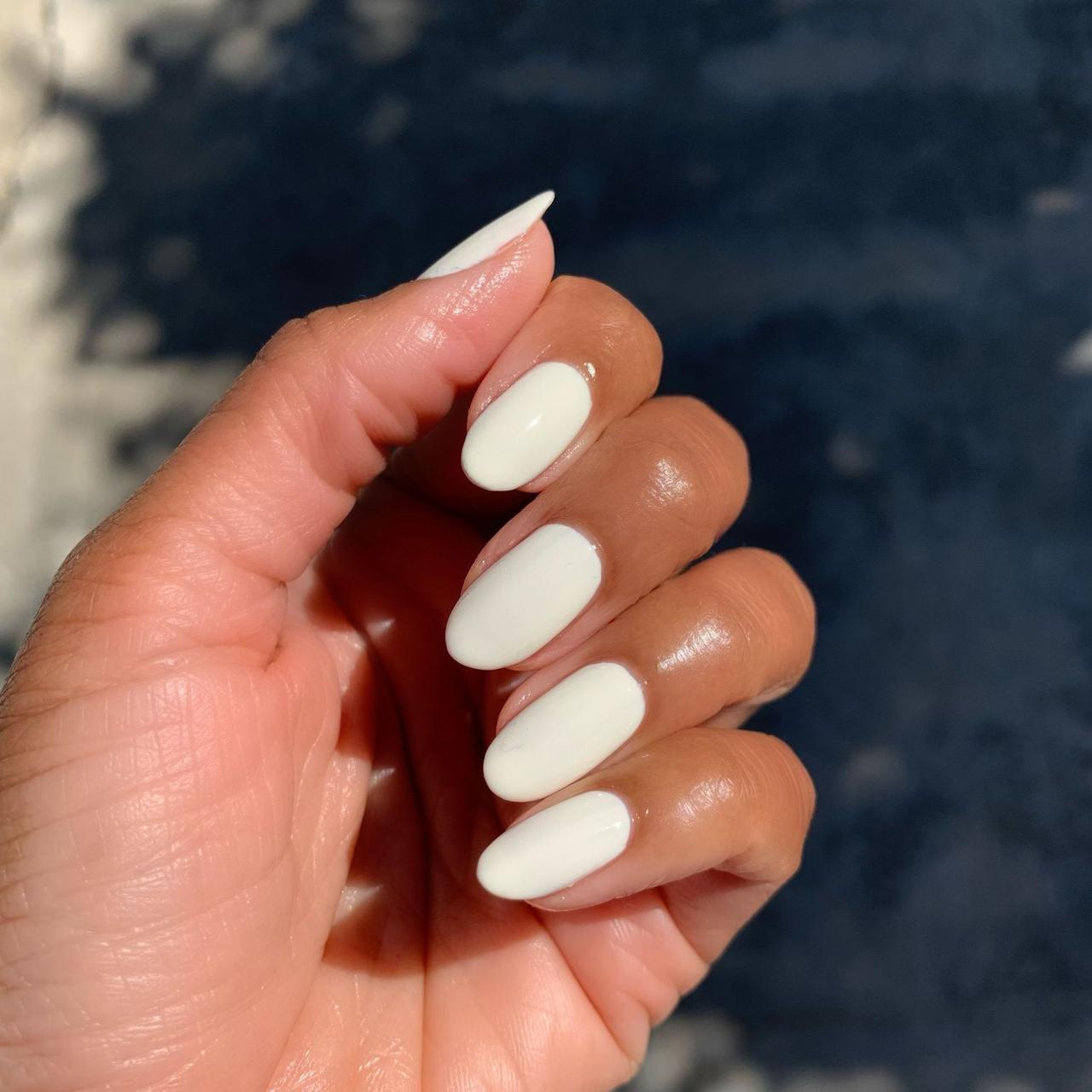 28. At-Home Manicure Kit
If your girl always has the freshest-looking nails, you won't find a better bridal gift idea than this. With Olive & June's at-home manicure system, she can keep her digits on point in between salon visits. The kit includes essentials like a nail file, buffer, clippers, and a long-lasting polish in the color of your choice. It's a pretty genius gift, considering all the attention her hands are probably getting right now.
Olive & June The Mani System, from $50, Olive & June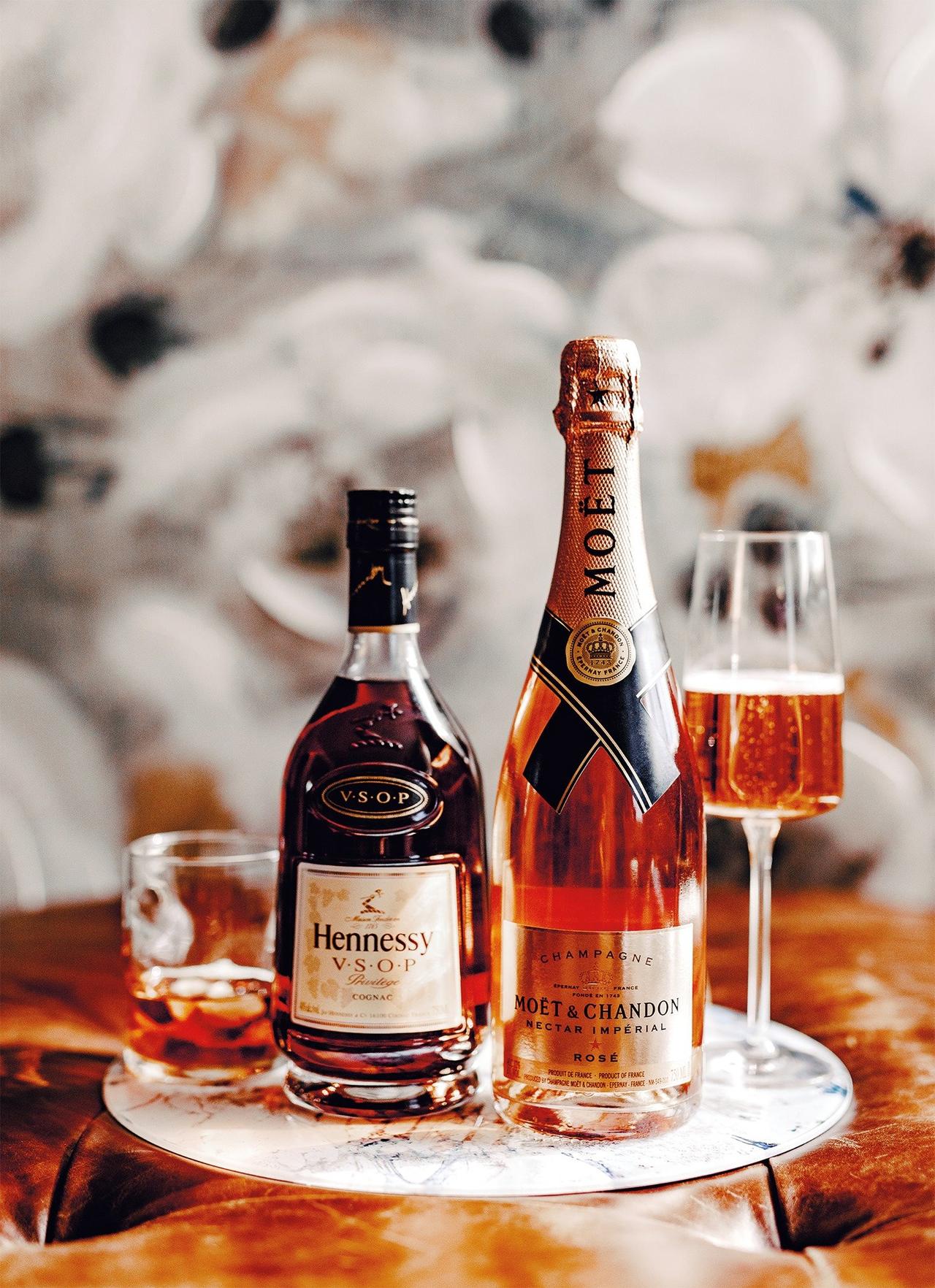 29. Celebratory Drink Delivery
From engagement presents to Christmas gifts for the bride-to-be, a celebratory bottle of bubbly always goes down well. Just pick out her favorite booze and Drizly will bring it right to her door.
Drizly drink delivery, price varies, Drizly