30 Engagement Gifts to Buy for Your Best Friend (or Yourself)
After the proposal, the excitement has just begun! Treat yourself or surprise your BFF and keep the good vibes going with these just engaged gifts.
We have included third party products to help you navigate and enjoy life's biggest moments. Purchases made through links on this page may earn us a commission.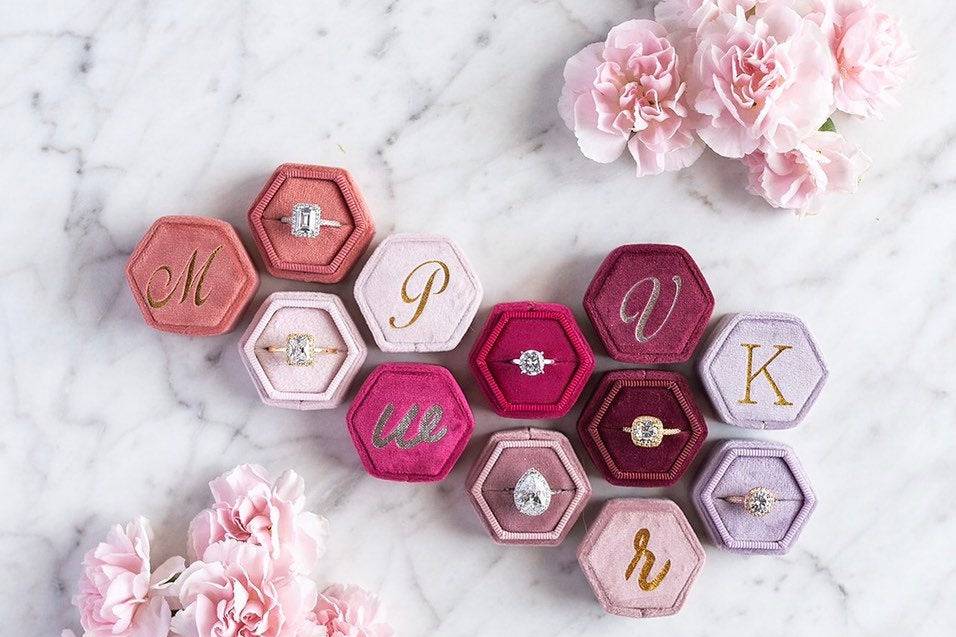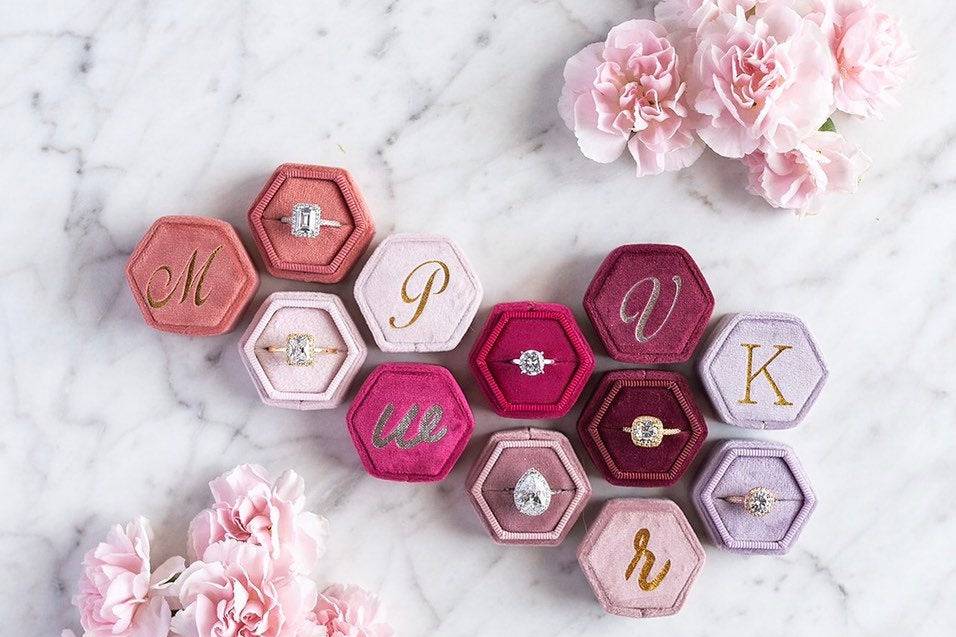 You or your friend just got engaged—cue the excitement! (And maybe a few happy tears.) After the big announcement, it's time to celebrate the moment before diving into wedding planning. Whether you're looking for an engagement gift for your friend or simply feel like spoiling yourself, these just engaged gifts are perfect for the job. If you're shopping for someone else, treating your bestie to an impromptu engagement gift isn't mandatory, but it can be fun to surprise her just because! Keep in mind that these knick-knacks are different from traditional engagement gifts, which are typically given to the couple at an engagement party or after a formal engagement announcement, but that doesn't make them any less meaningful. Here are 25 just engaged gifts that were made for spreading the love—or treating yourself.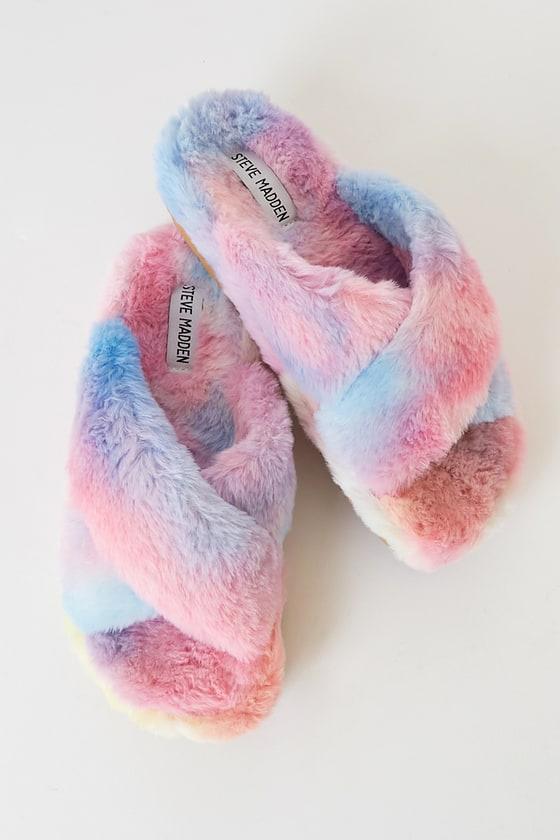 A pair of colorful fuzzy slippers is the finishing touch on any WFH or weekend lounge outfit. This trendy criss-cross style plus the tie-dye pattern are peak 2020 fashion.
Steve Madden faux fur tie-dye slippers, $50, Lulus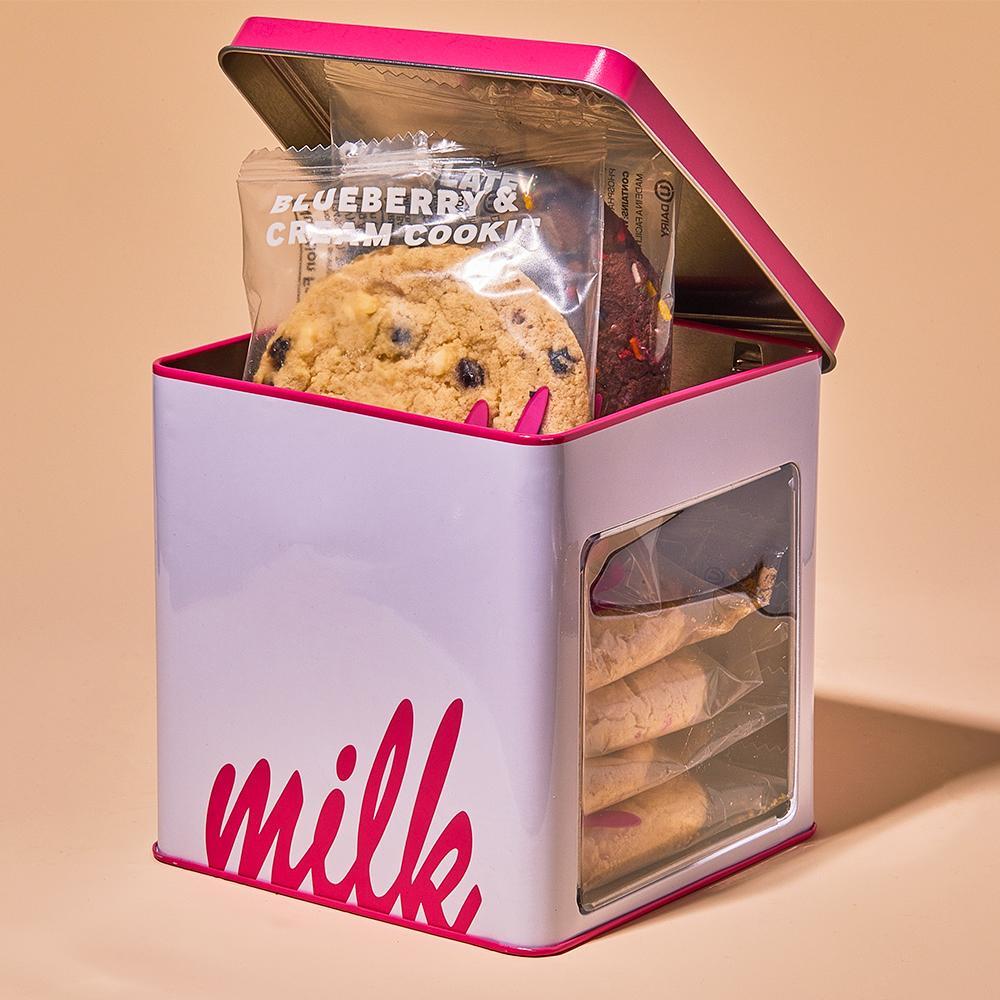 You can't go wrong with a sampling of cookies, especially when they come from Milk Bar. Send this cute (and reusable) cookie tin to any newly engaged person with a sweet tooth.
Milk Bar assorted cookie tin, $20, Milk Bar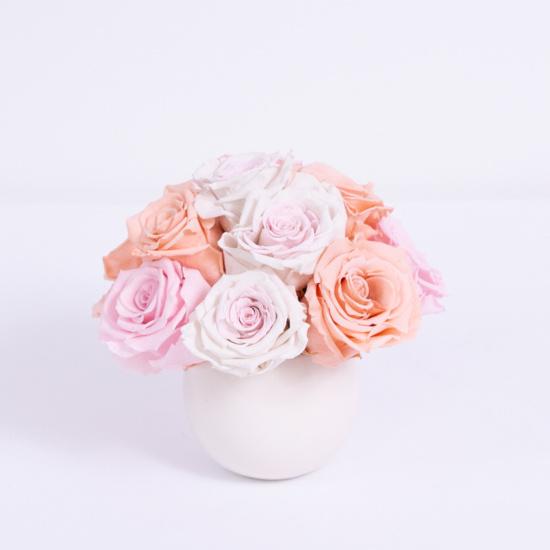 Flowers are one of the most traditional engagement gifts for friends, and they'll instantly brighten anyone's day. This preserved rose arrangement will keep the happy vibes going longer than your average flowers—the roses look fresh for up to a year (or longer!). The arrangement is a gorgeous addition to a desk or coffee table.
Ode à la Rose petite Lucille preserved arrangement, $200, Ode à la Rose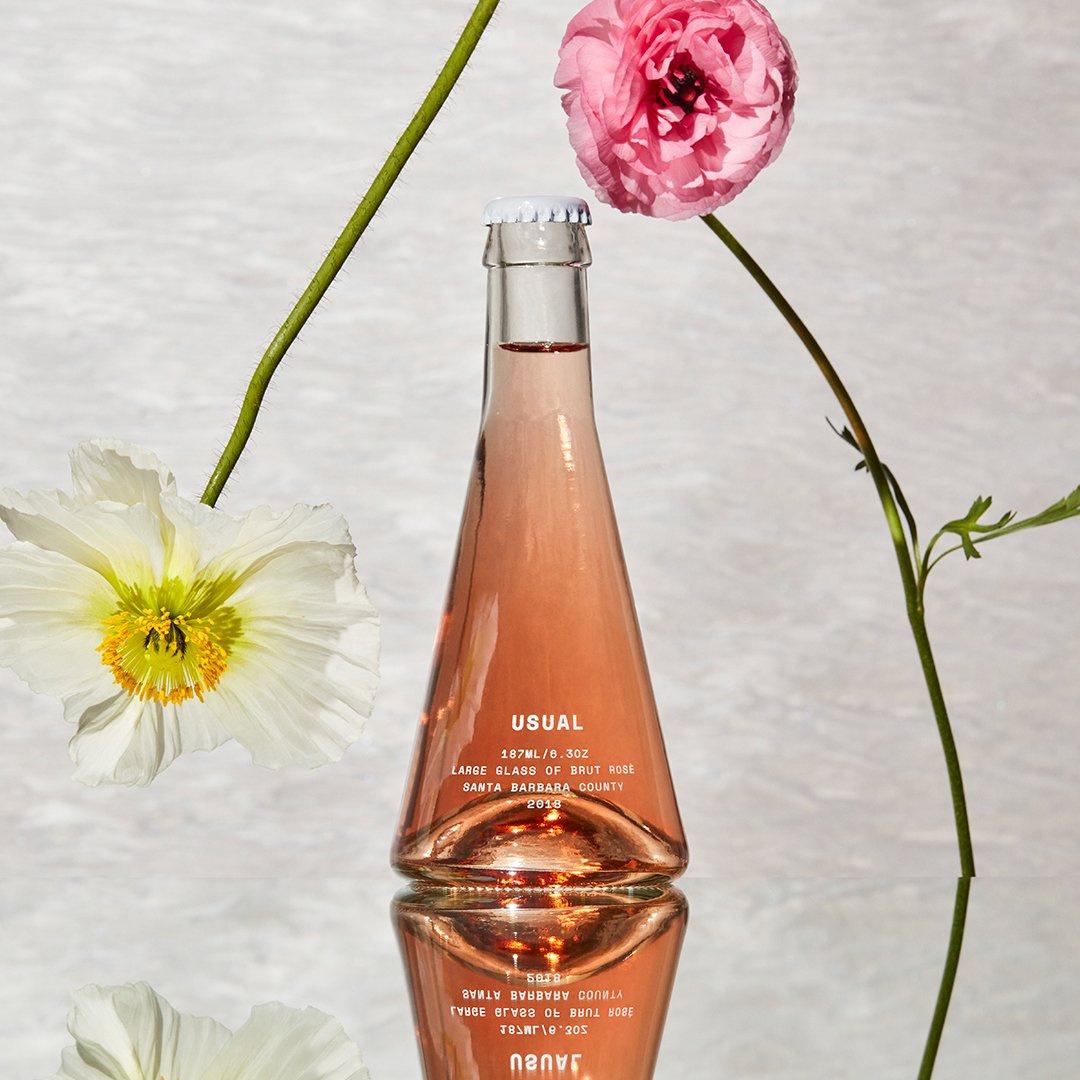 Send your bestie an upgrade from their usual glass of cabernet or pinot with a sparkling rosé variety instead. We love these stylish mini bottles, which each equal one glass of wine.
Usual Wines brut rosé (set of six), $48, Usual Wines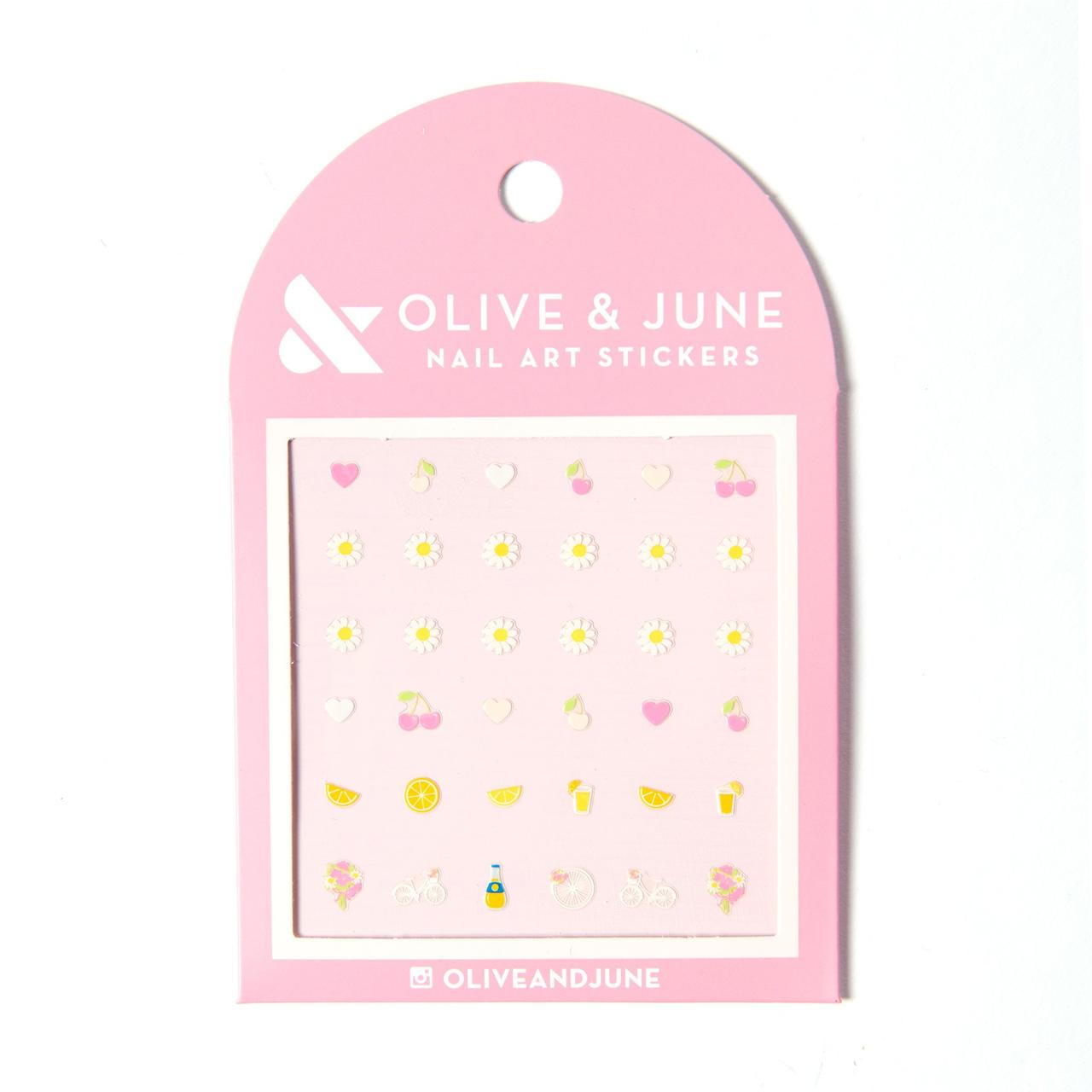 Rocking a brand-new engagement ring means that all eyes will be on your hands and nails. These nail art stickers are a quick way to add pizzazz to bare nails or an existing manicure—pair them with a bottle of polish or a moisturizing serum set to make the perfect engagement gift for your best friend.
Olive & June loveliest day nail art stickers, $8, Olive & June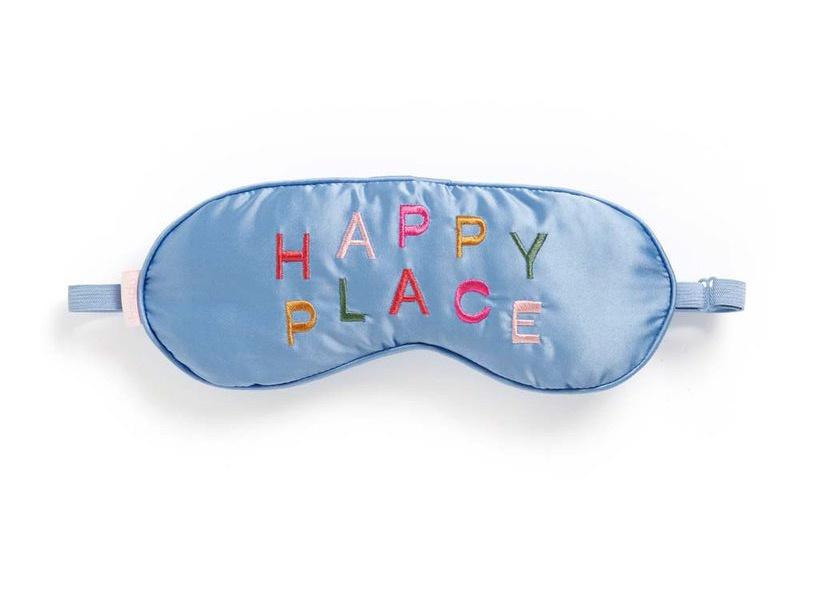 Know someone who's stressed about wedding planning? A satin eye mask ensures a restful night by blocking out light that peeks through a window or door. This adjustable eye mask is extra-cheerful with colorful embroidery.
Ban.do getaway eye mask, $18, Ban.do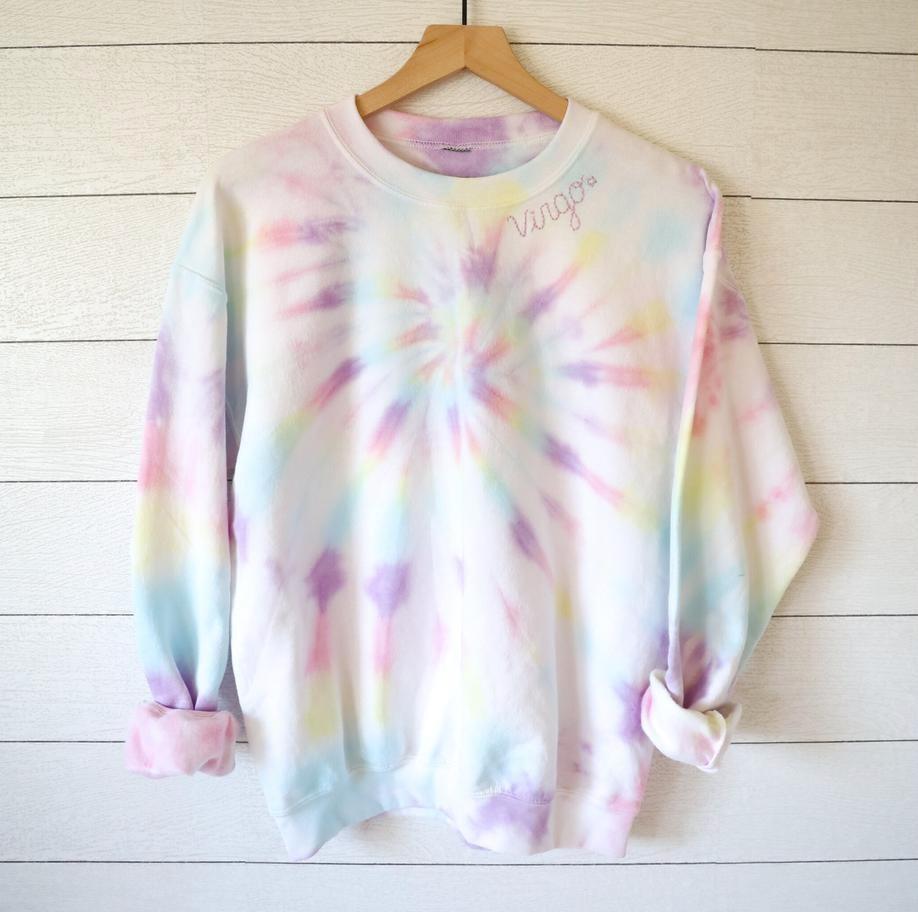 Loungewear, but make it cute. A cozy tie-dye sweatshirt will be much-appreciated since we're all spending a lot more time at home these days. We love how this one can be personalized with embroidery at the collar.
SewKitschyShop embroidered pastel tie-dye sweatshirt, from $59, Etsy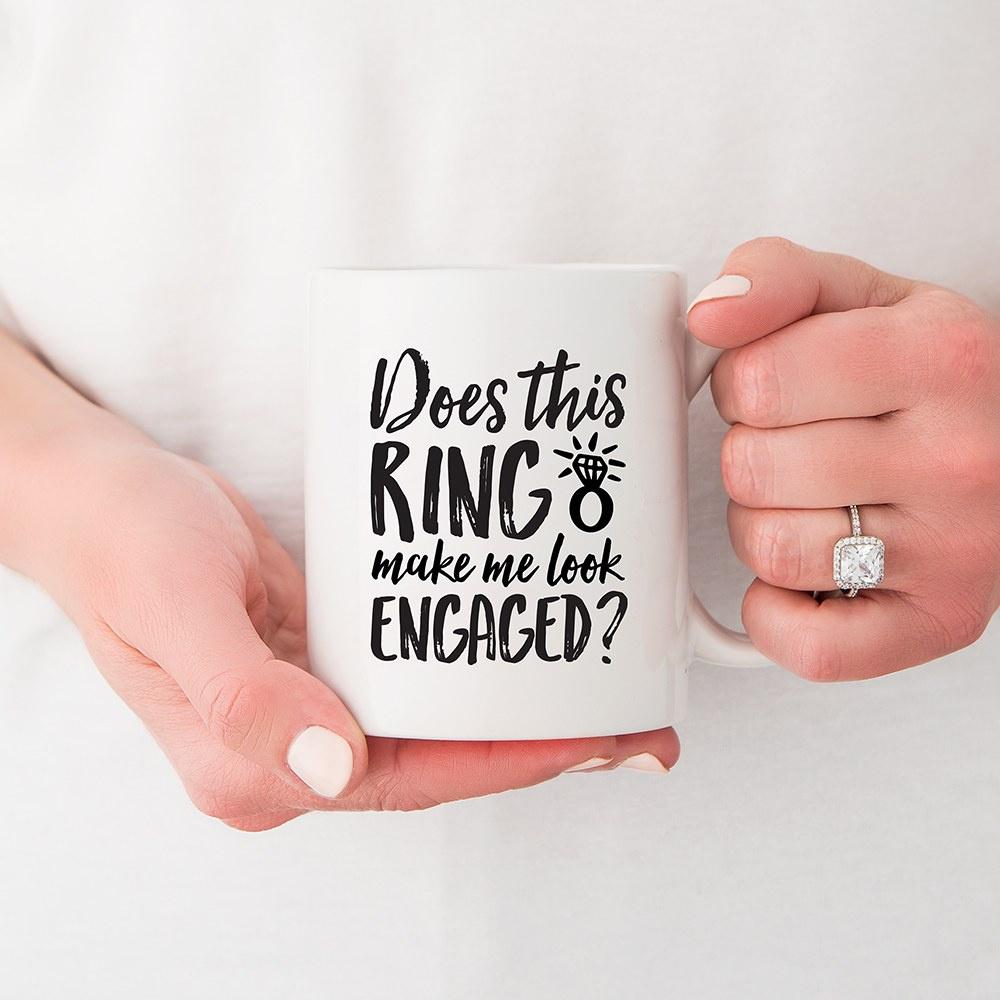 Enter the obligatory engagement gift for your best friend: a ring-flaunting coffee mug! Whether it's featured in an engagement announcement or simply used as a go-to for morning coffee, this mug only adds to the excitement of the moment.
WeddingWire Shop engaged ceramic coffee mug, $14, WeddingWire Shop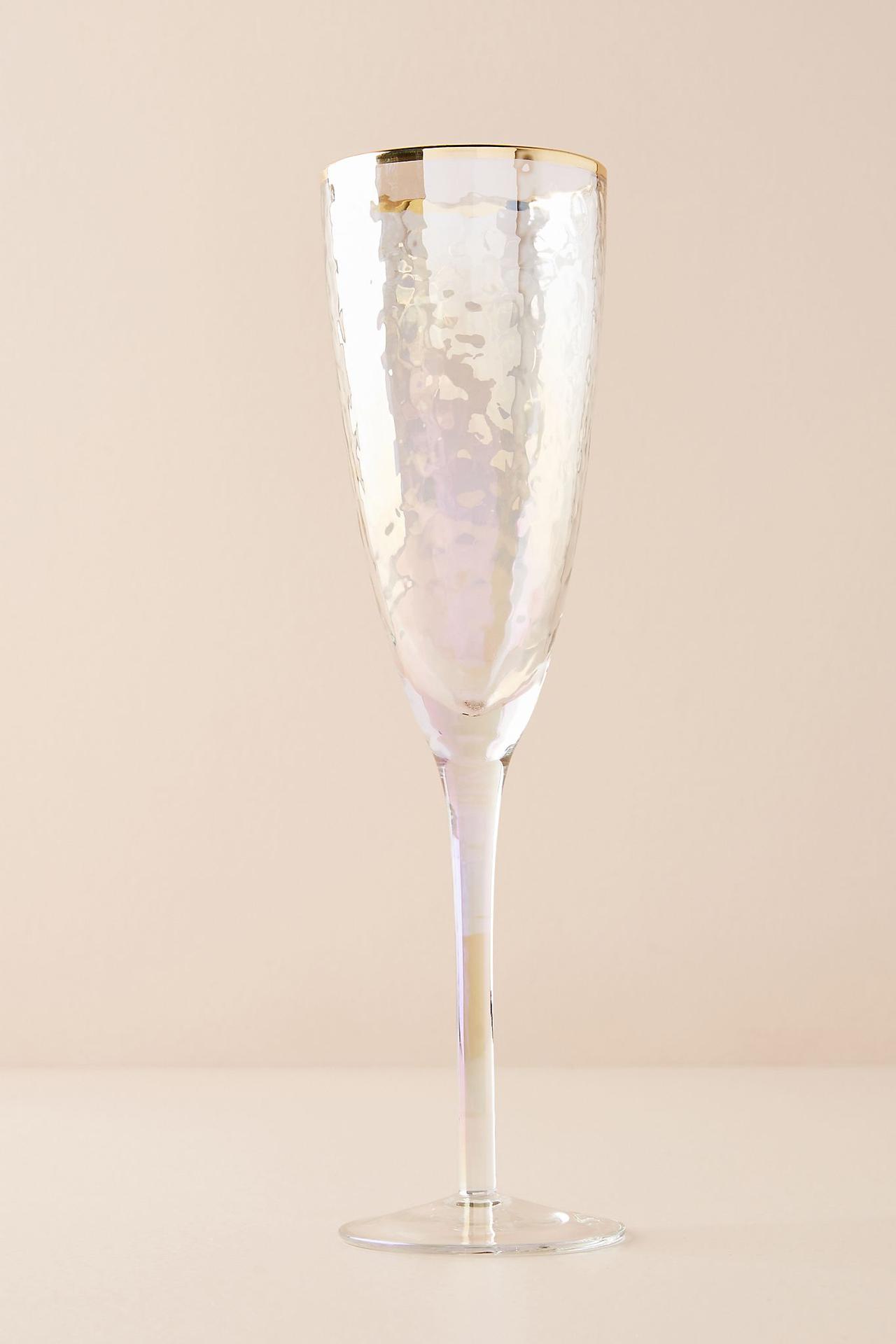 Once you're engaged, it's time to move on from drinking bubbly out of an ordinary wine glass and upgrade to actual champagne flutes, because you know, adulting. This iridescent set is fancy but far from boring.
Anthropologie lustered flutes (set of four), $56, Anthropologie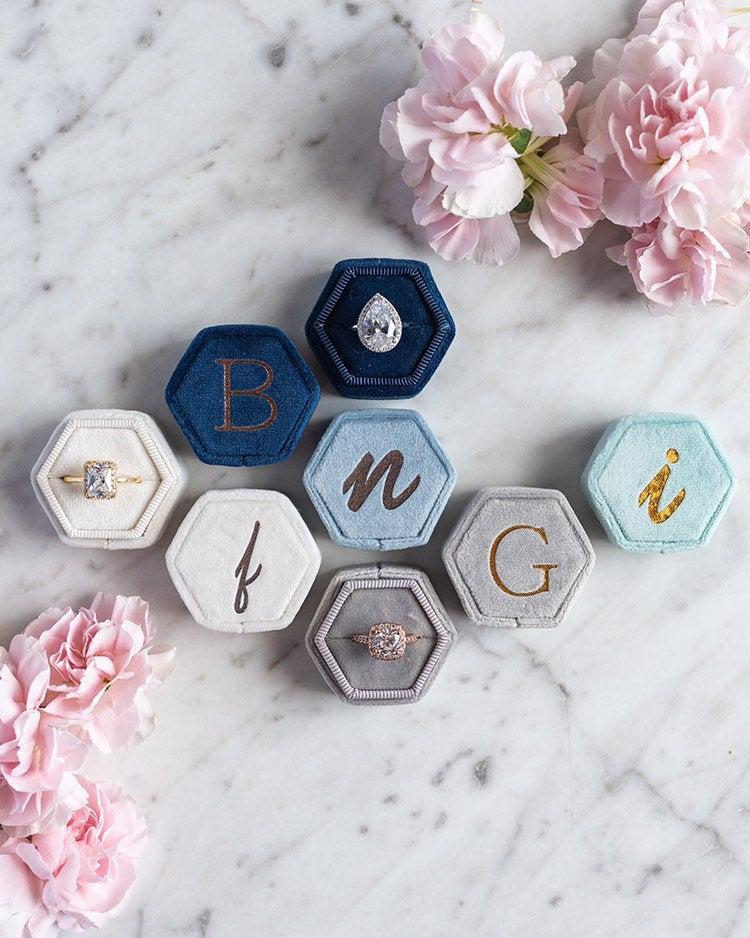 A customized ring box is the perfect just engaged gift for anyone who loves monograms, since it's practical and personal. This one is available in 12 different colors.
TheBrodieBride custom velvet ring box, $48, Etsy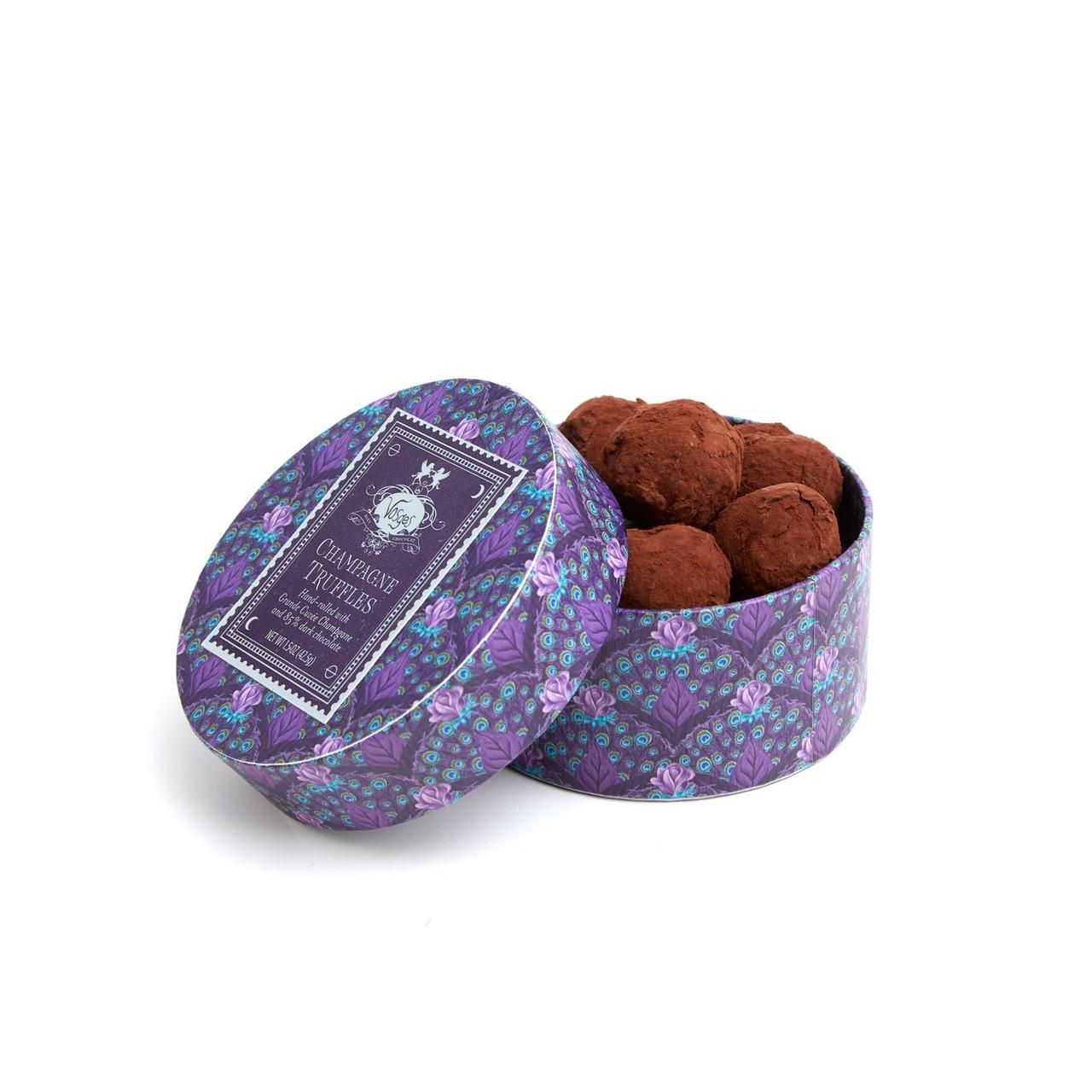 Indulgent chocolates are always a treat, but they're extra-special as an engagement gift for your best friend. These gourmet truffles are freshly made and arrive in a beautiful decorative box.
Vosges Haut-Chocolat champagne truffles (set of five), $18, Vosges Haut-Chocolat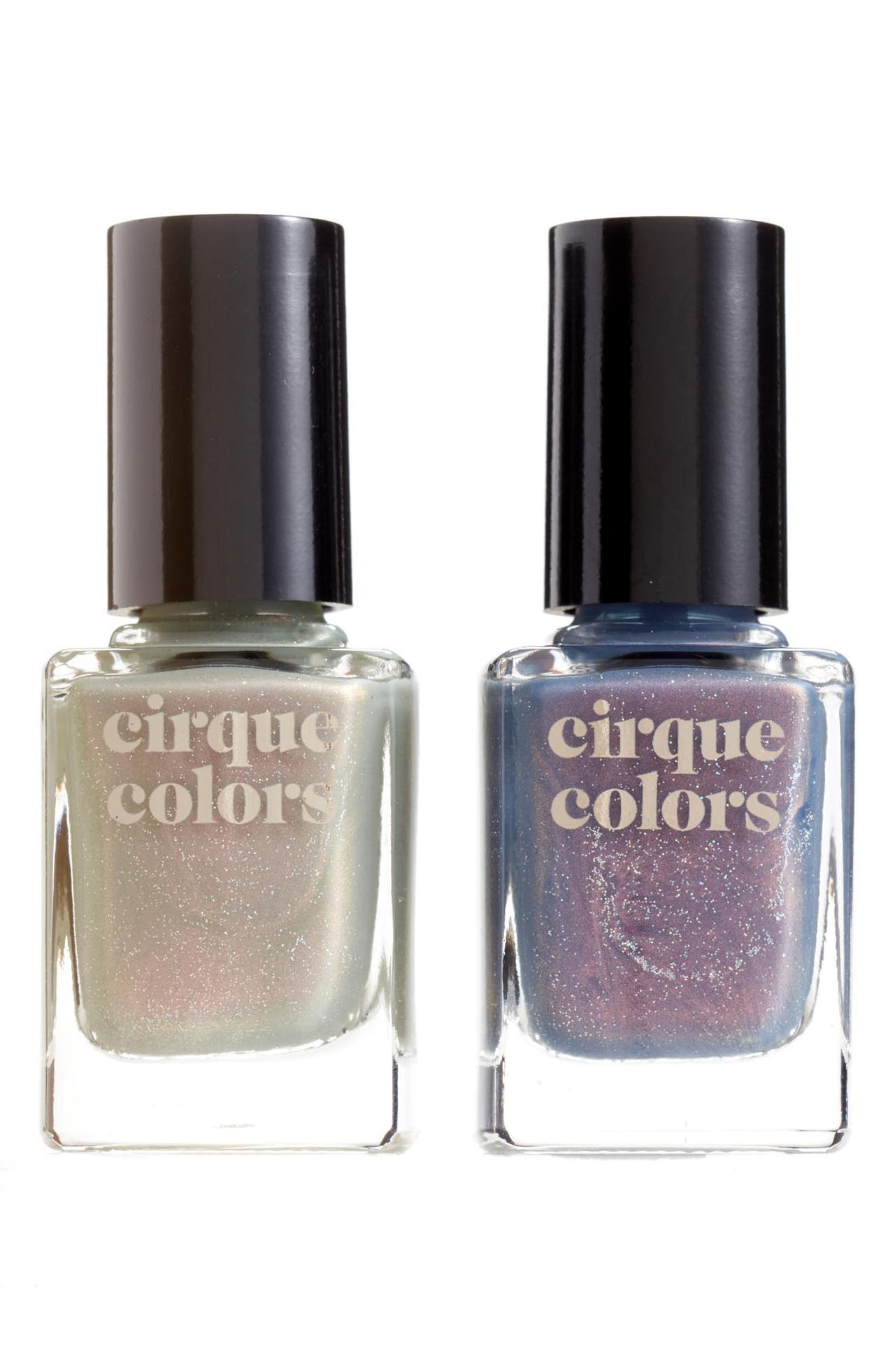 Your bestie is probably already stocked up on neutral nail polish colors, so these iridescent shades are a fun way to shake up their at-home manicure routine.
Cirque Colors shimmer nail polish duo, $24, Nordstrom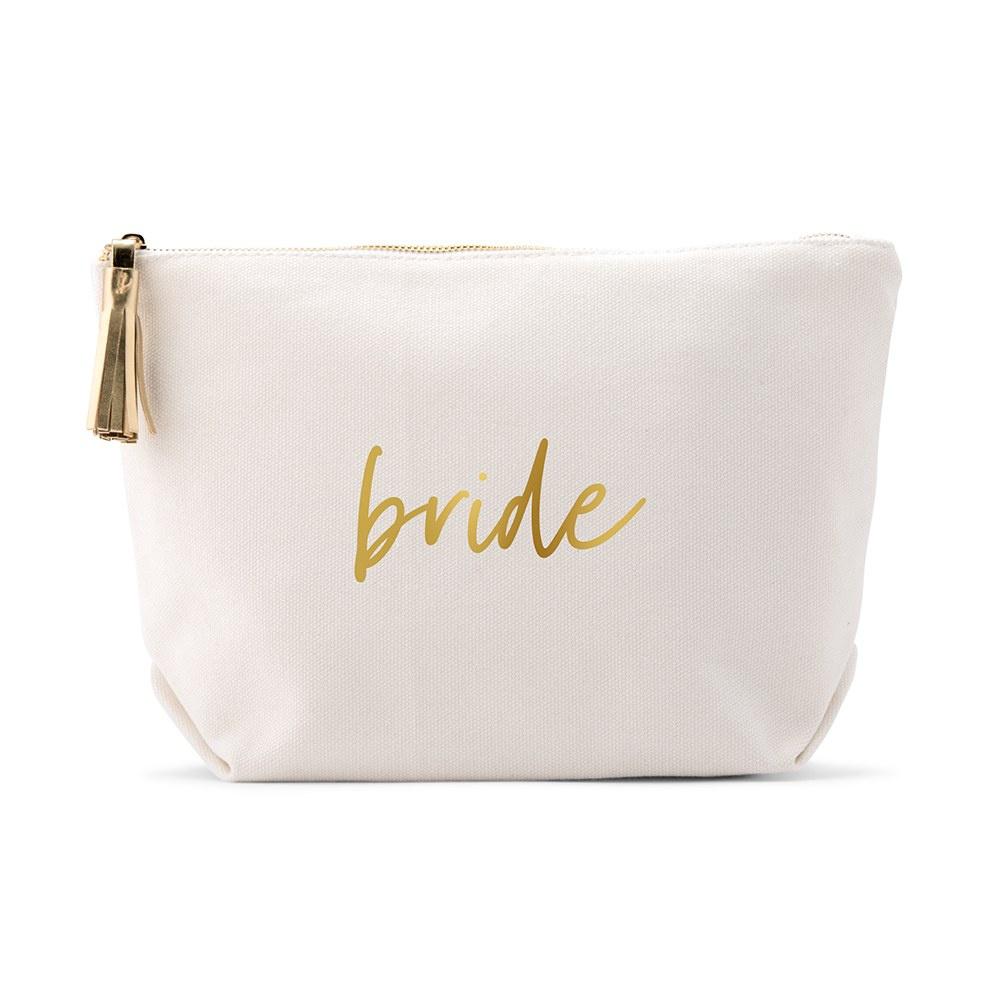 From bachelorette parties to honeymoons, weddings usually involve some type of travel, even if only for a short overnight stay or a long weekend. Cute toiletry bags always come in handy—this "bride" bag is a chic pick for anyone who's engaged.
WeddingWire Shop personalized canvas toiletry bag, $15, WeddingWire Shop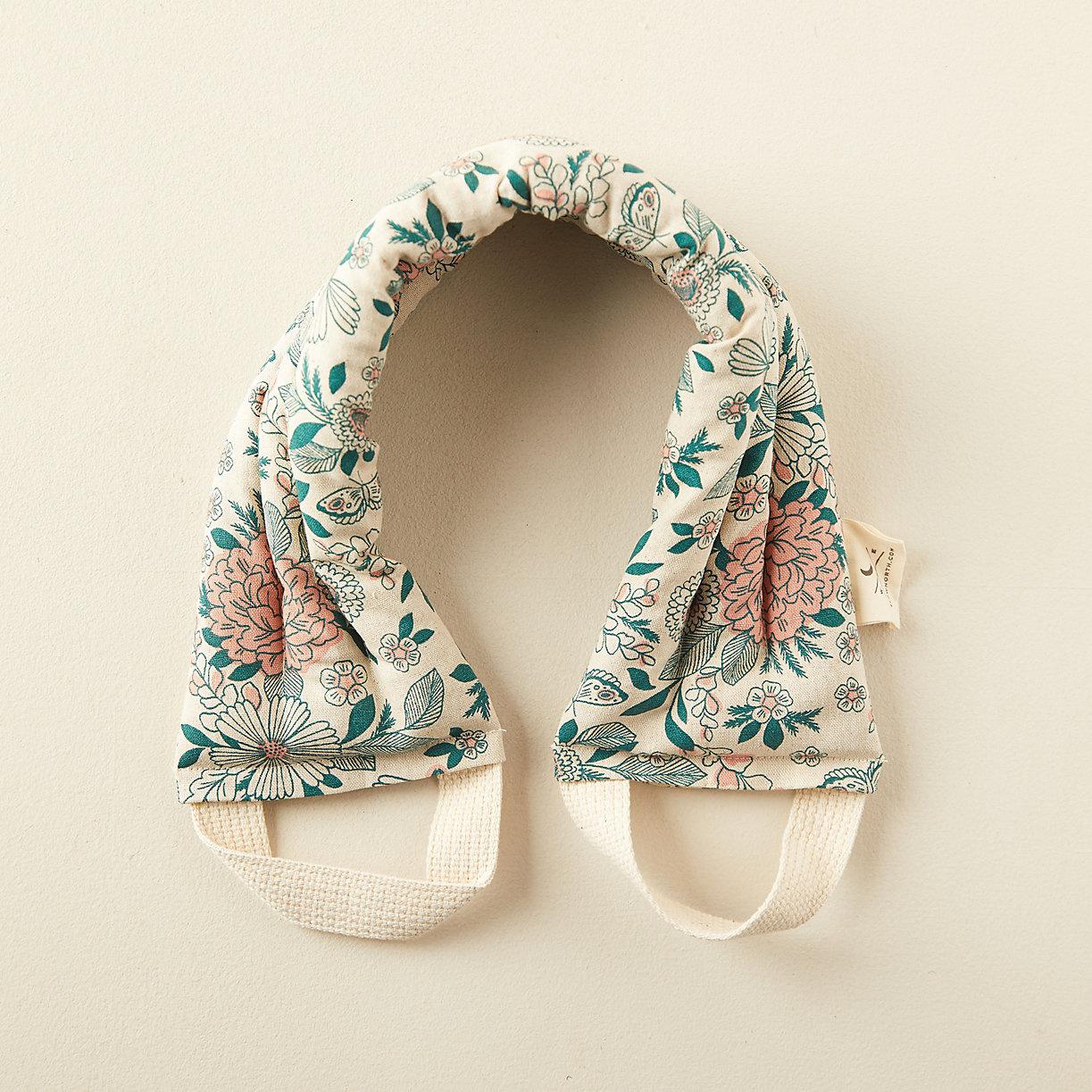 Perfect for unwinding after a long day or easing tense muscles, this neck wrap featuring a pretty floral print can be used hot or cold.
Labyrinth Ventures botanical print neck wrap, $48, Terrain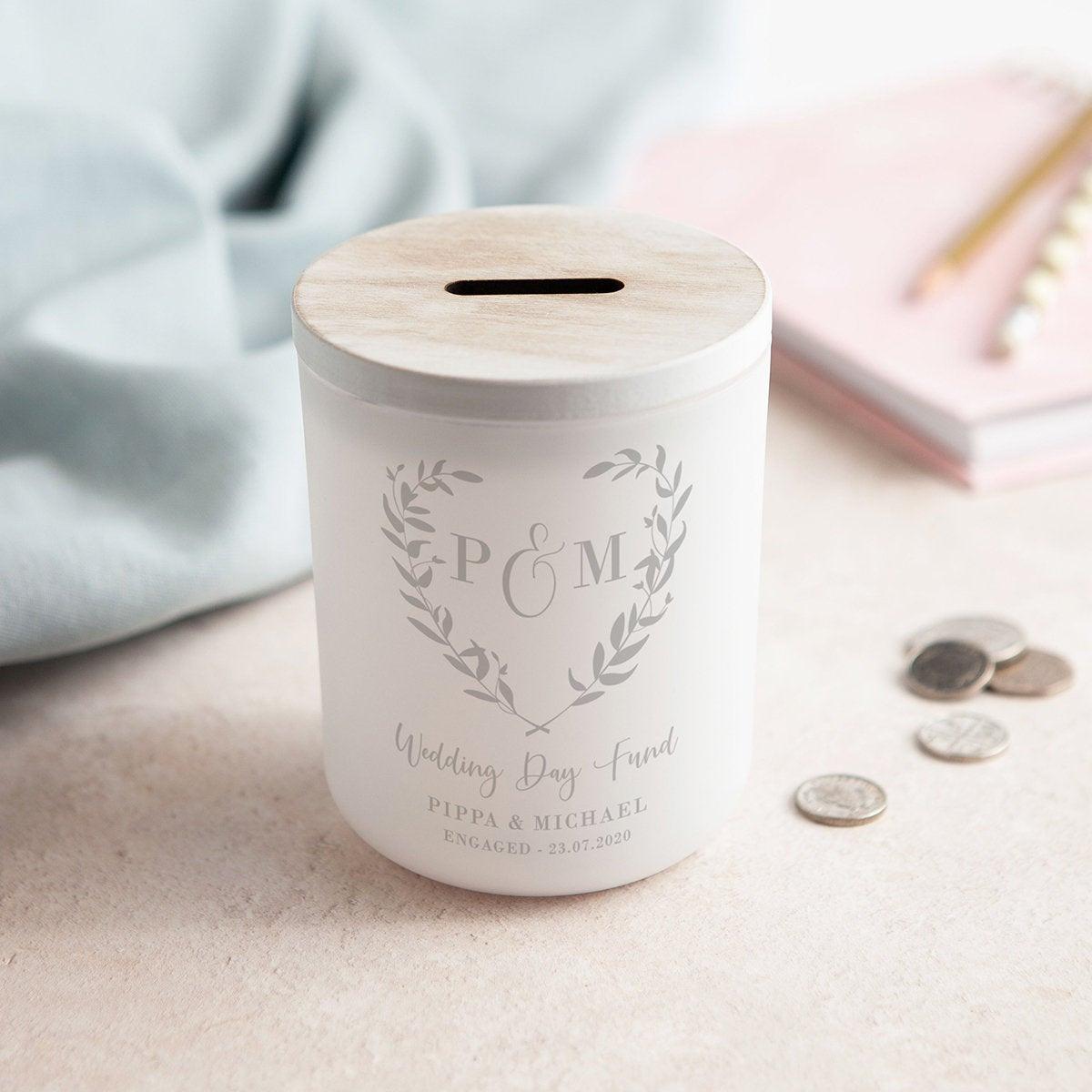 Spare change can add up faster than you think. With a dedicated place to put loose coins, you might find yourself with some extra cash on your hands in time for the wedding day!
NormaDorothy wedding money box, $28, Etsy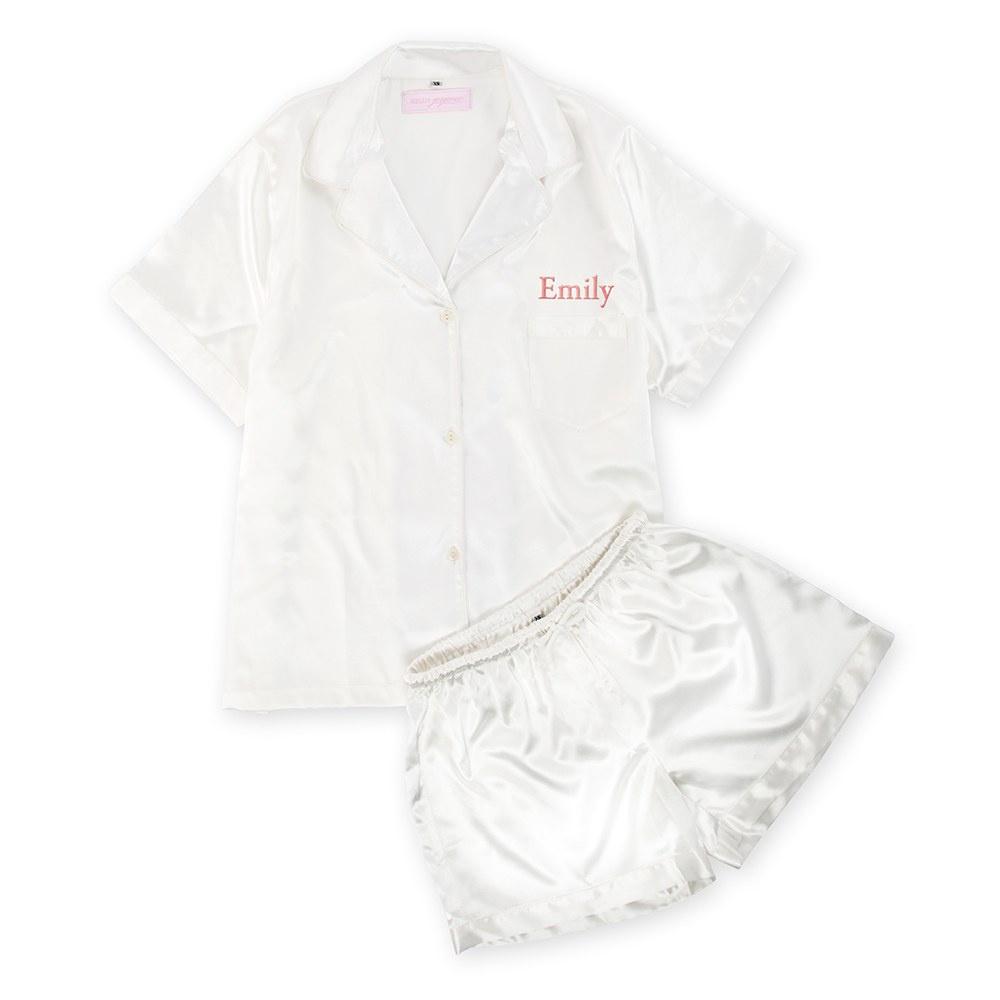 White satin pajamas are especially bridal, and this set feels extra-fancy thanks to the monogrammed detail.
WeddingWire Shop women's personalized satin pajama set, $29, WeddingWire Shop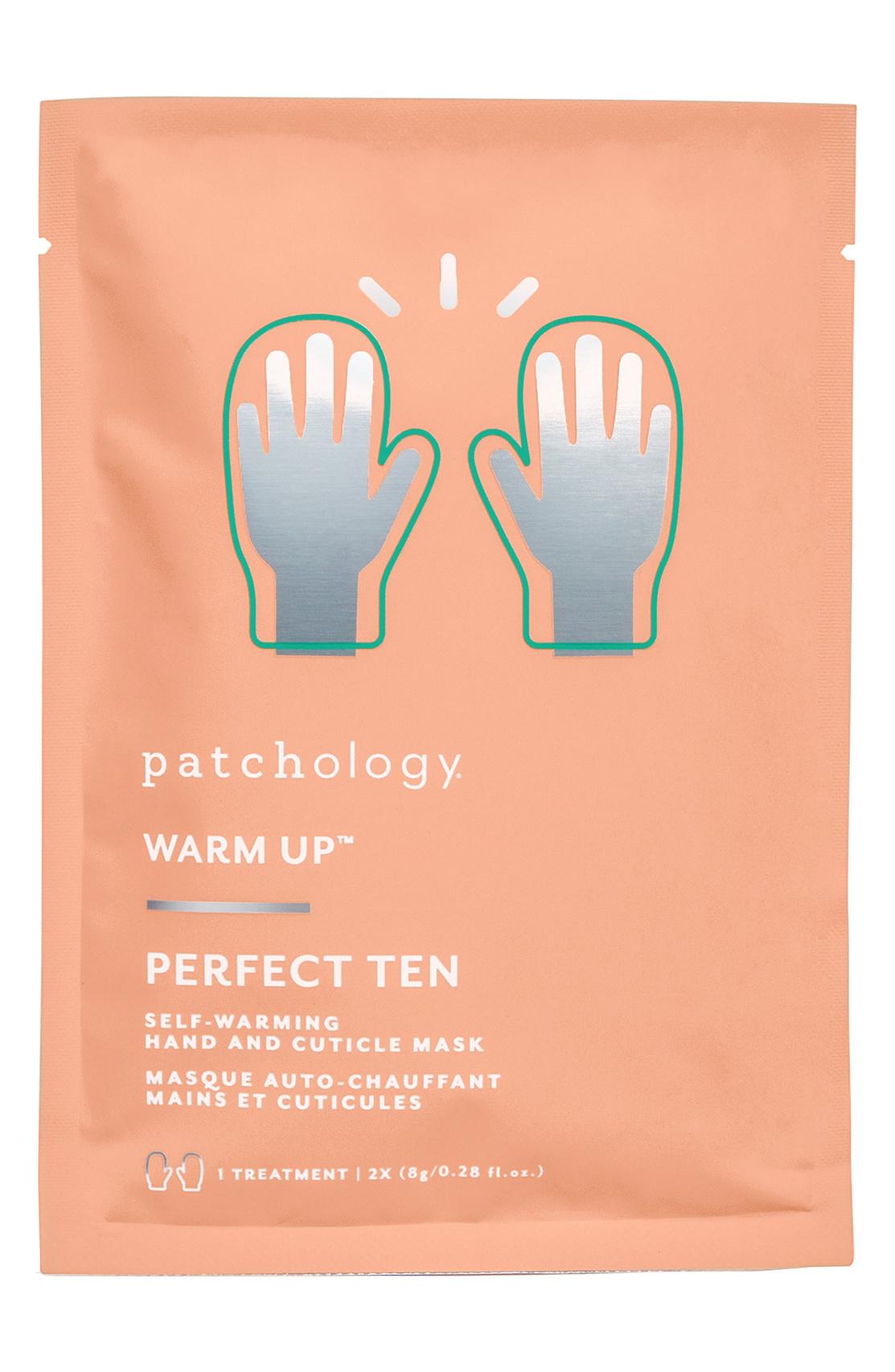 Soothe dry and chapped hands with this moisturizing, oil-infused cuticle treatment. The mask is self-warming, which sounds like the ideal at-home spa experience.
Patchology warming and hydrating cuticle mask (set of two), $20, Nordstrom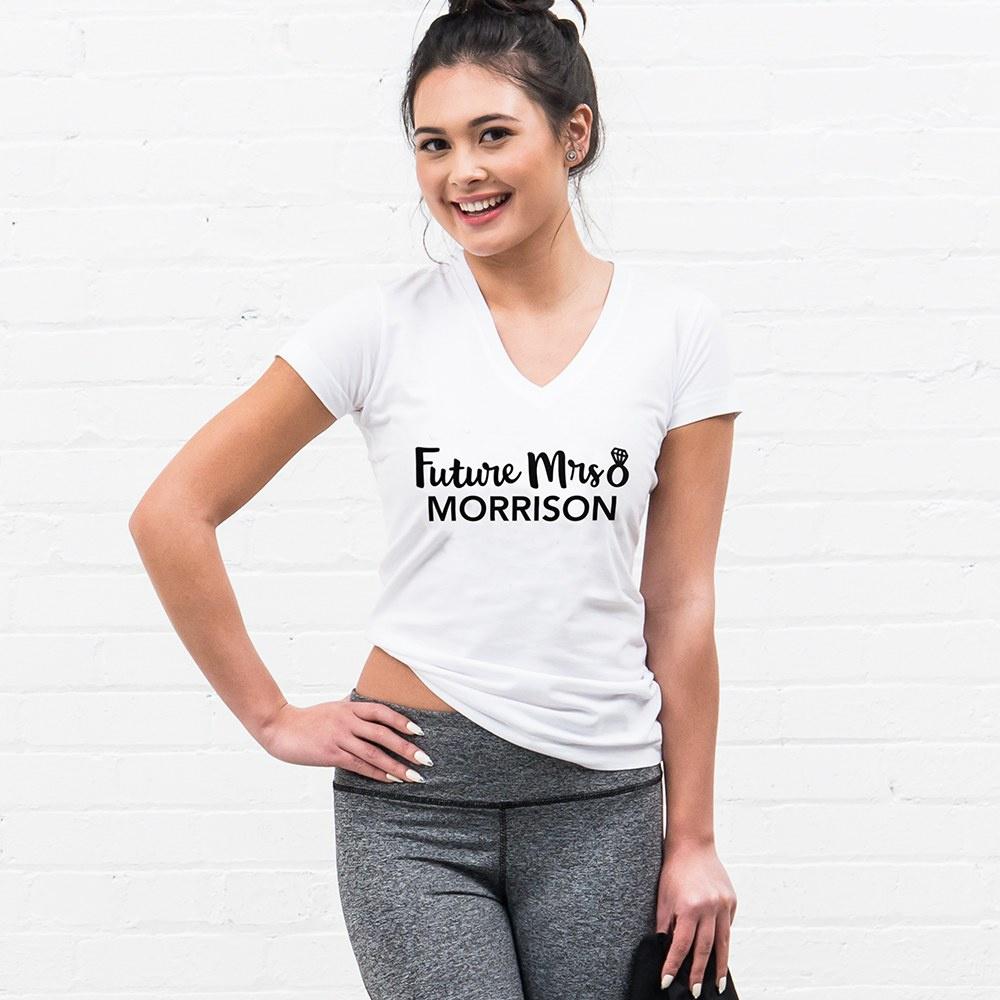 This "future Mrs." t-shirt is sure to make any bride-to-be smile if she's planning to change her last name.
WeddingWire Shop future Mrs. personalized t-shirt, $18, WeddingWire Shop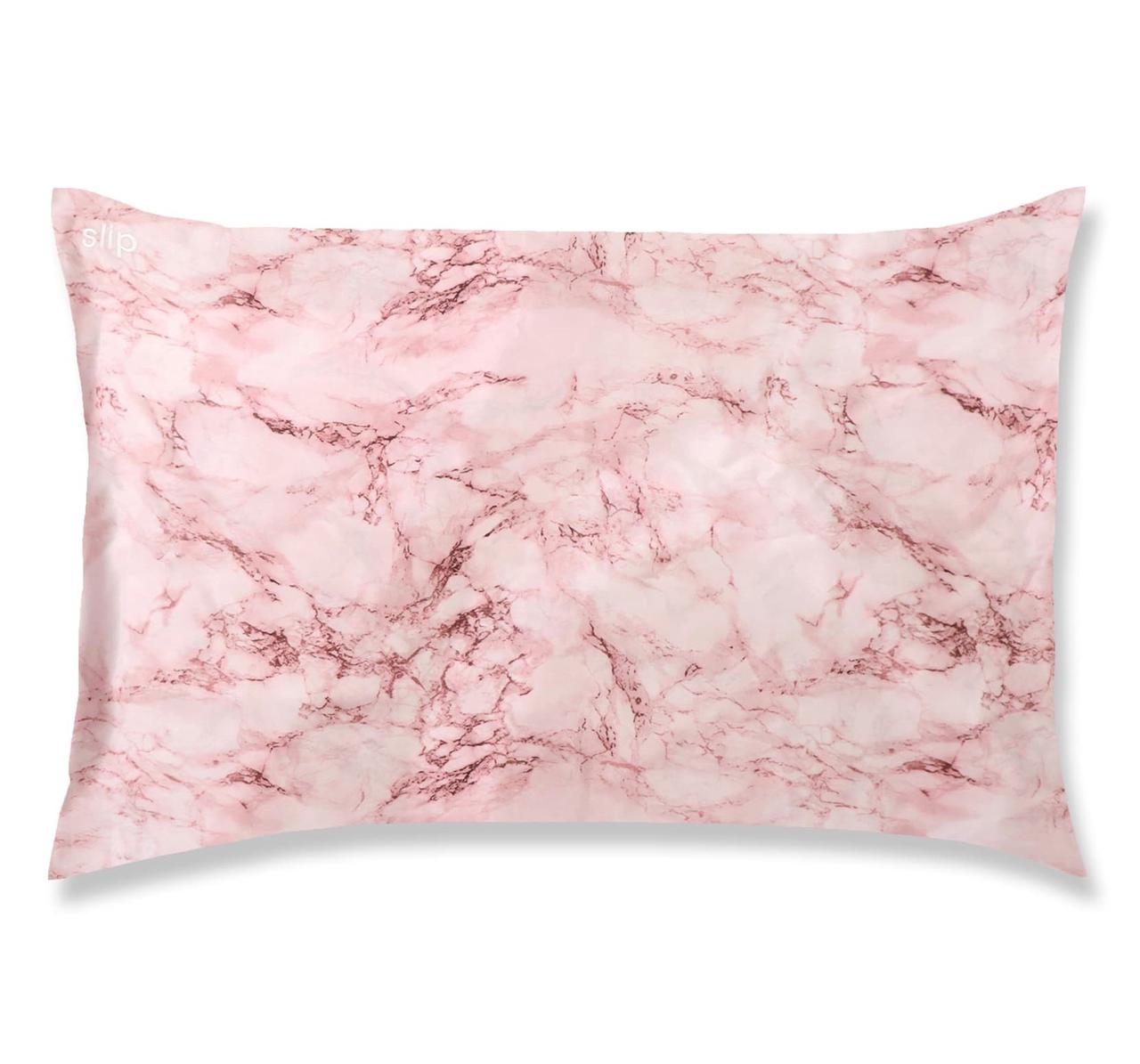 A pure silk pillowcase is one of the most luxurious just engaged gifts we can think of. The super-smooth fabric is proven to improve skin texture and minimize hair frizz while you're sleeping. Plus, this pink marbled pattern is so pretty.
Slip for Beauty Sleep Slipsilk pink marble pillowcase, from $89, Nordstrom
Every bride-to-be should have at least one ring dish at home. Look for one that's customizable to make it a one-of-a-kind piece.
ThePaintedPress speckled minimalist ring dish, from $17, Etsy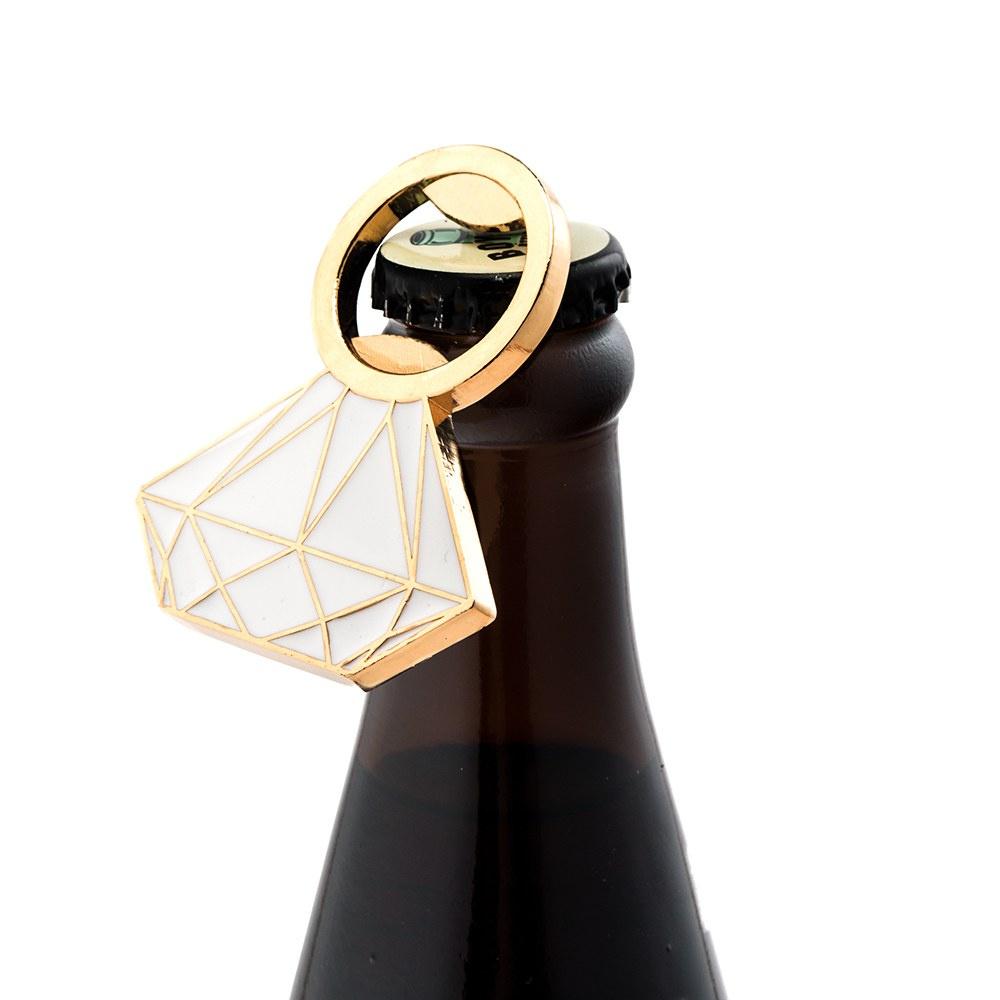 Gift this diamond-shaped bottle opener with your favorite bottle of champagne or wine—or better yet, the bride-to-be's favorite, if you know it!
WeddingWire Shop diamond ring bottle opener, from $4, WeddingWire Shop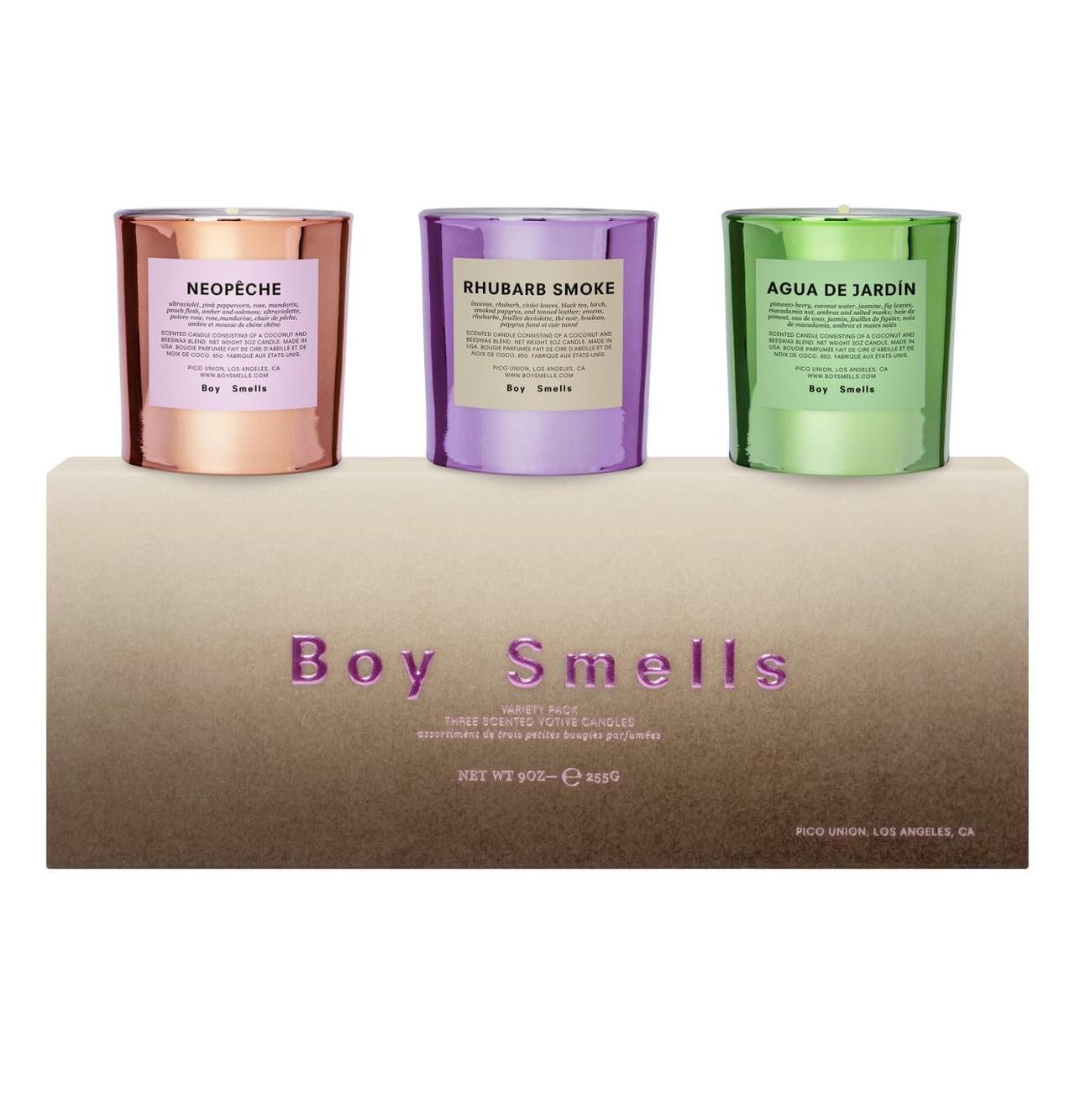 A trio of votives is ideal for testing out this influencer-approved candle brand, and the three scents makes it feel like multiple engagement gifts for your friend in one set.
Boy Smells hypernature votive candles (set of three), $58, Nordstrom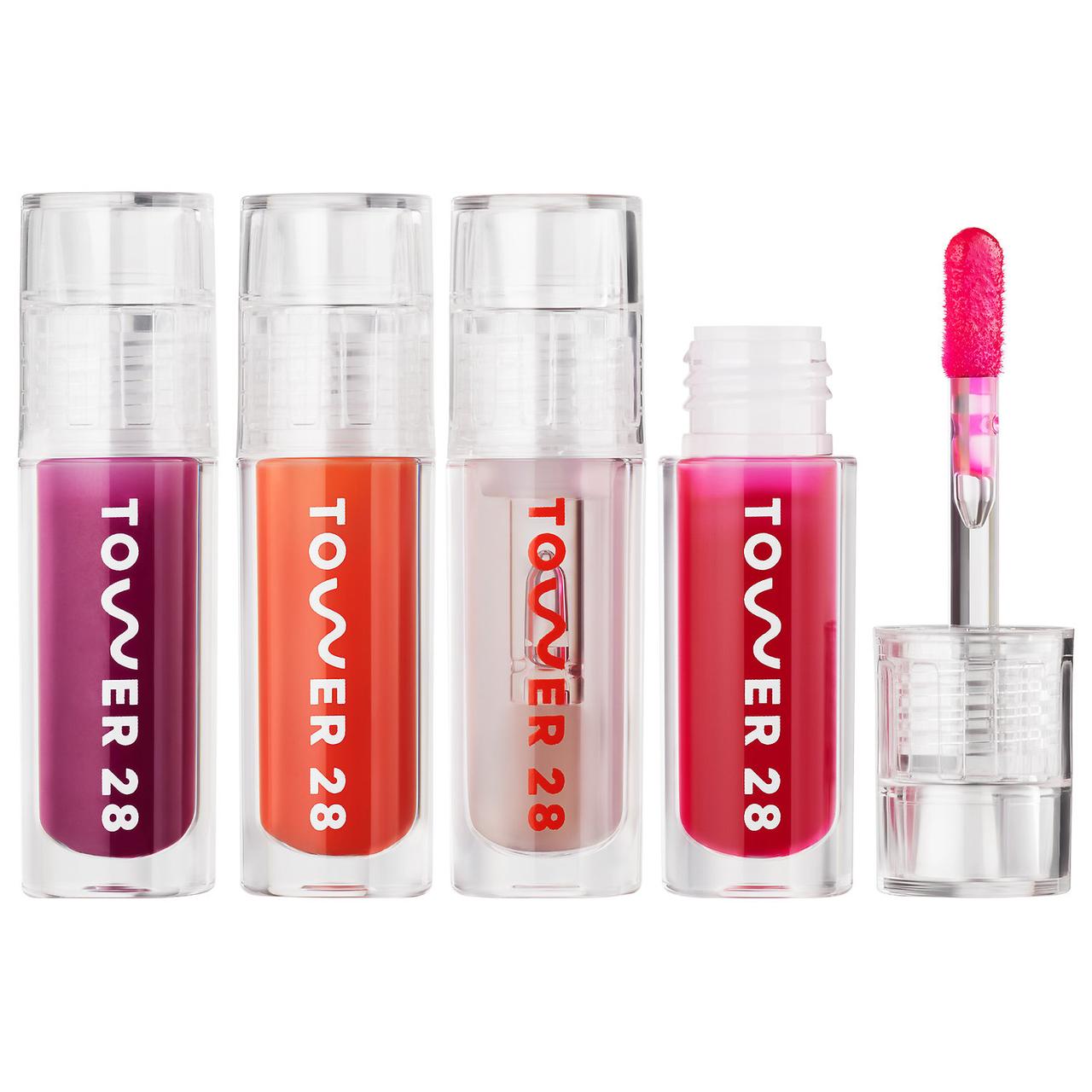 This lip gloss trio is a fun engagement gift for your best friend or anyone who's into trying new makeup. The bright colors go on semi-sheer once applied, making them a playful but wearable addition to any beauty routine.
Tower 28 mini Juicy All The Way lip jelly set, $20, Sephora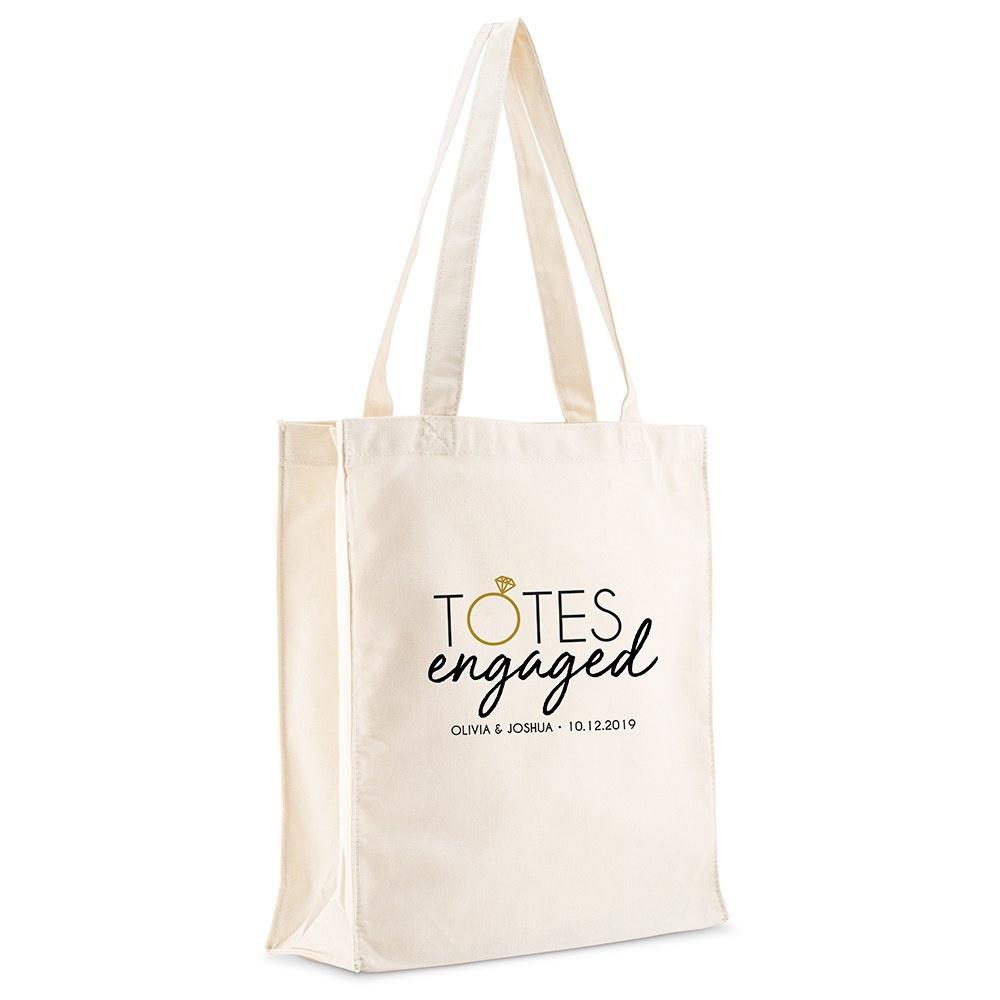 For the friend who's always on-the-go or running errands, a catch-all tote bag will get plenty of use.
WeddingWire Shop totes engaged bag, from $10, WeddingWire Shop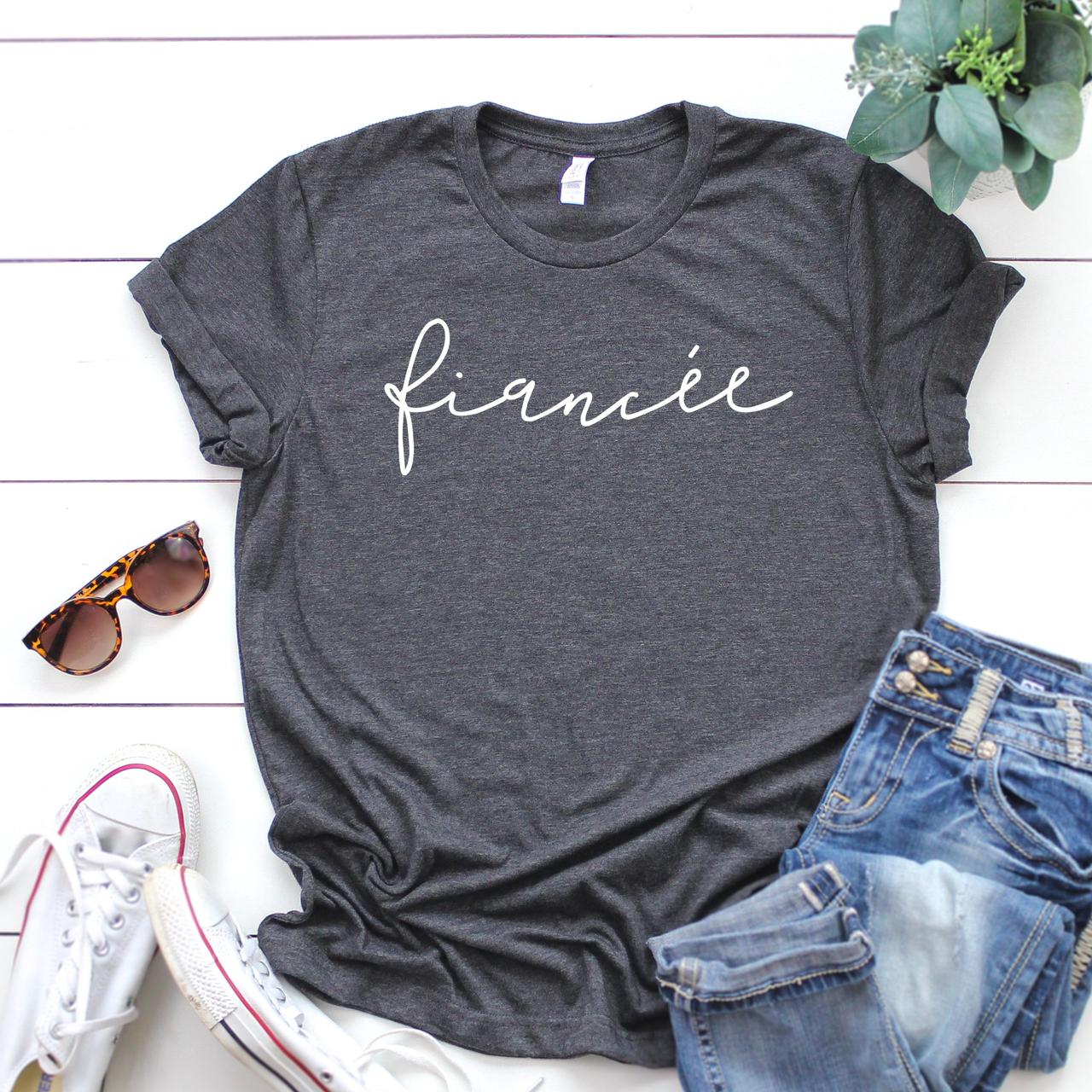 A charcoal gray "fiancée" t-shirt is cute for lounging at home, working out, or wearing on a celebratory engagement-moon.
FreeSpiritInk fiancée t-shirt, from $21, Etsy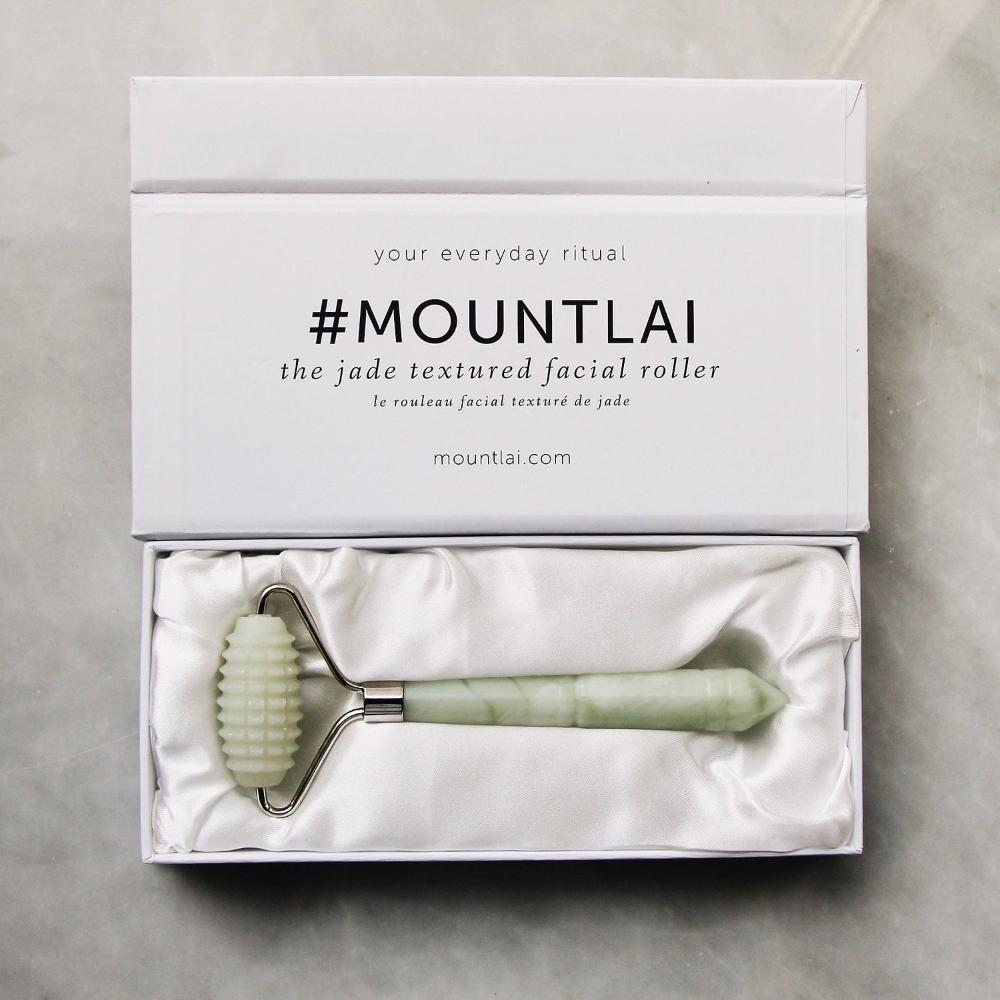 We know that planning a wedding has its ups and downs, which is why downtime and relaxation are so important. Recreate a zen, spa-like experience and unwind at home with a jade facial roller, which promotes blood circulation to plump fine lines and increase glowiness.
Mount Lai massaging jade textured facial roller, $34, Sephora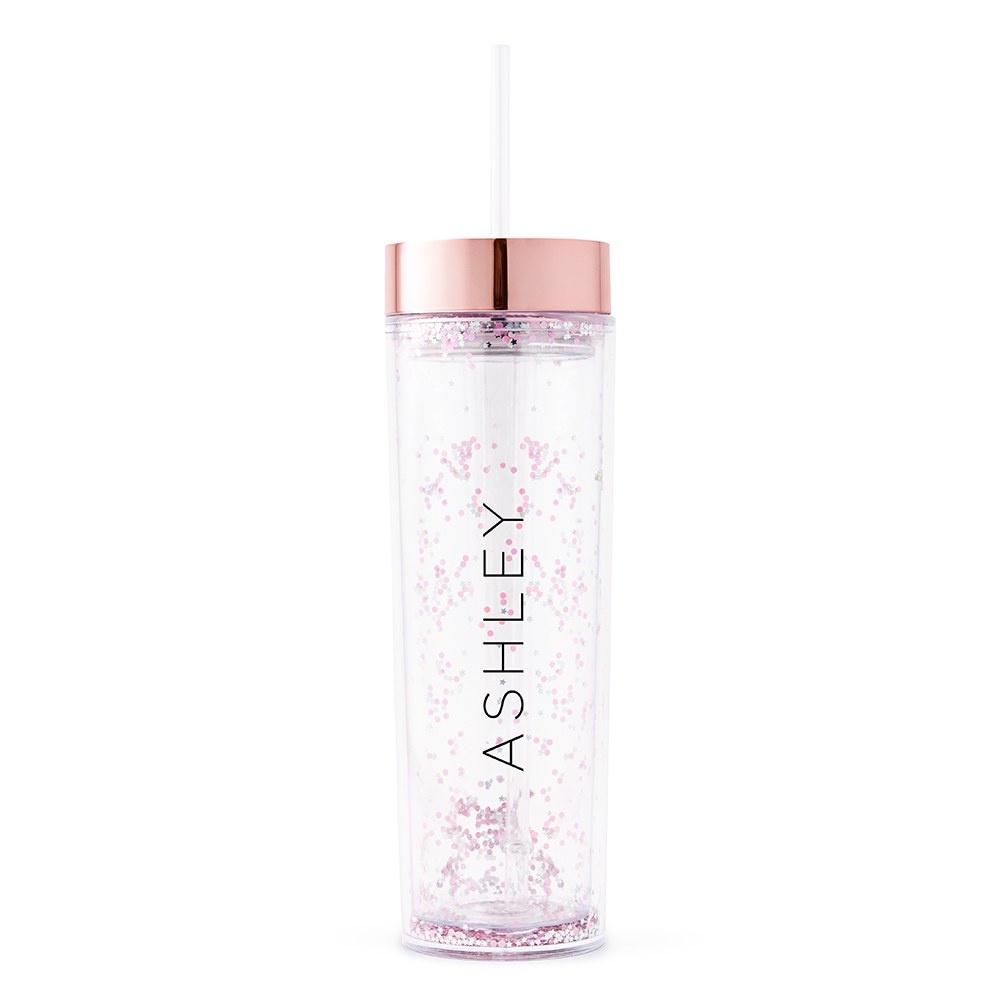 Hydration is also super important leading up to the big day, and a personalized glitter tumbler (complete with reusable straw) makes drinking enough water a little more exciting. Plus, it's a gift that will be used all the time, even after the wedding is over.
WeddingWire Shop personalized drink tumbler, $10, WeddingWire Shop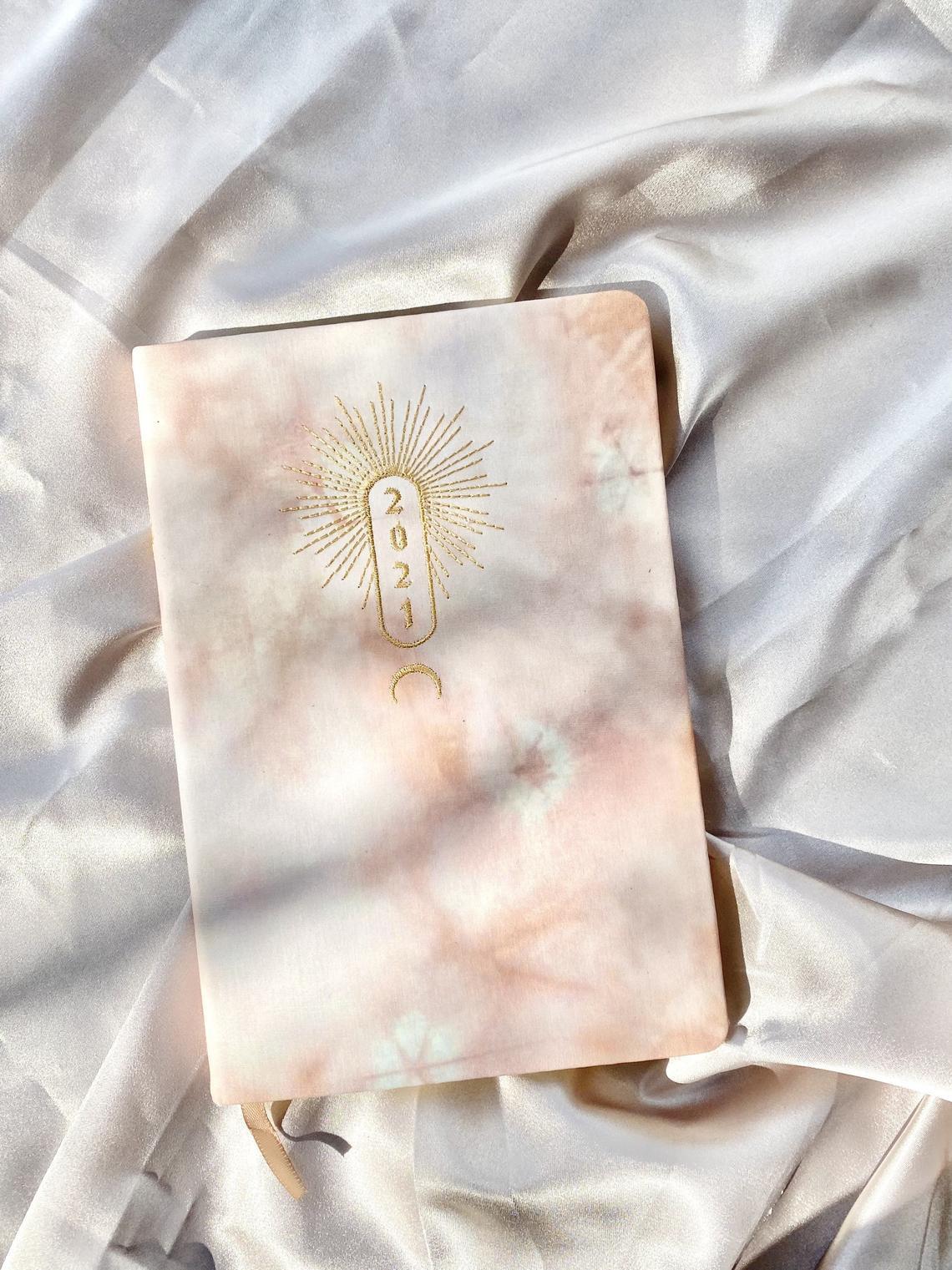 If you're looking for thoughtful just engaged gifts, a gratitude journal is at the top of our list. All it takes is five minutes a day: this journal includes writing prompts, mindfulness reminders, and monthly lunar calendars that any astrology follower will appreciate. Plus, it features a gorgeous shibori cover with gold embroidery.
PrismAndFleur 2021 astrology and mindfulness journal, $45, Etsy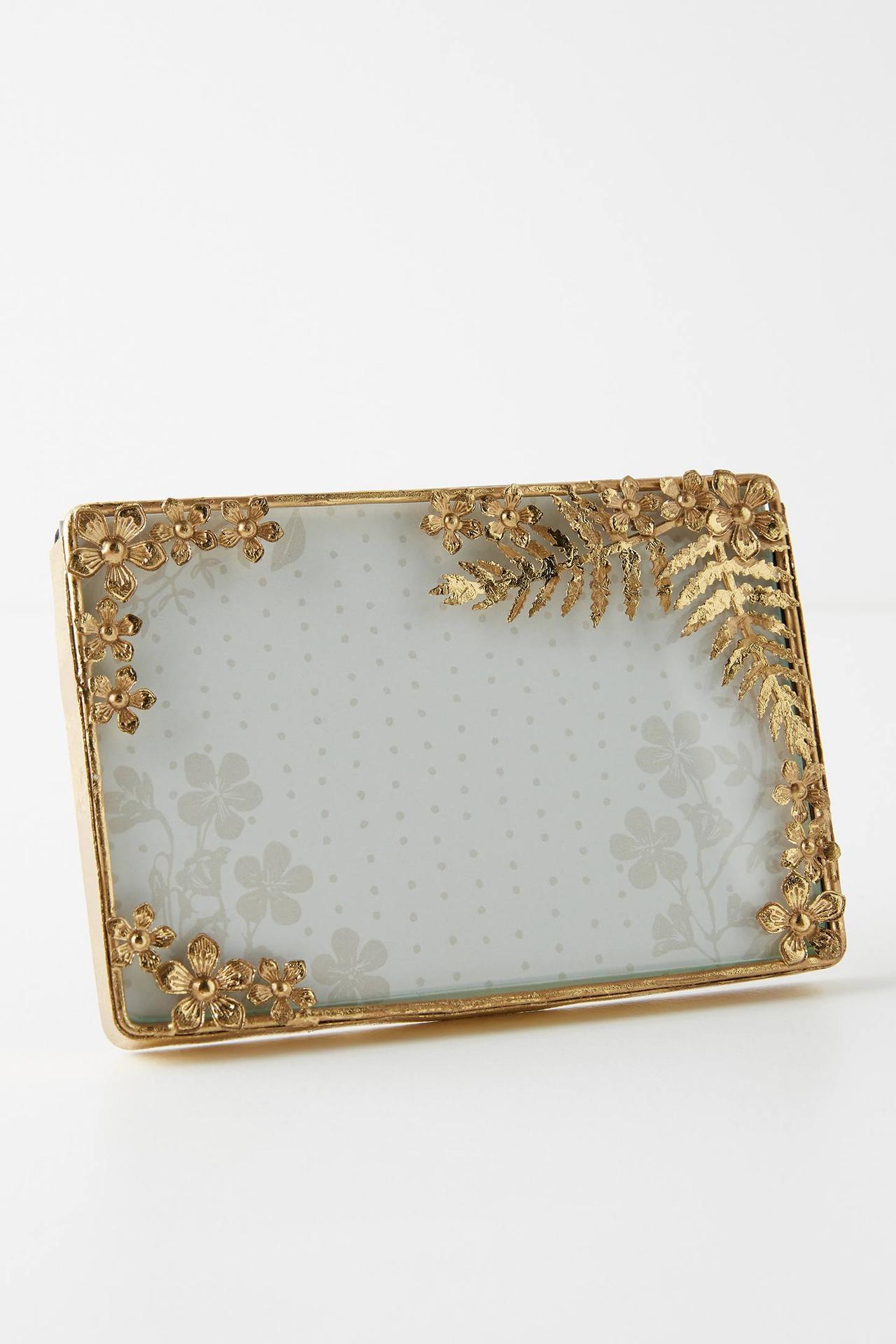 Print out a photo of the couple (or a proposal photo if you have one) and display it in a picture frame for a sweet gift idea.
Anthropologie Hollywood photo frame, $32, Anthropologie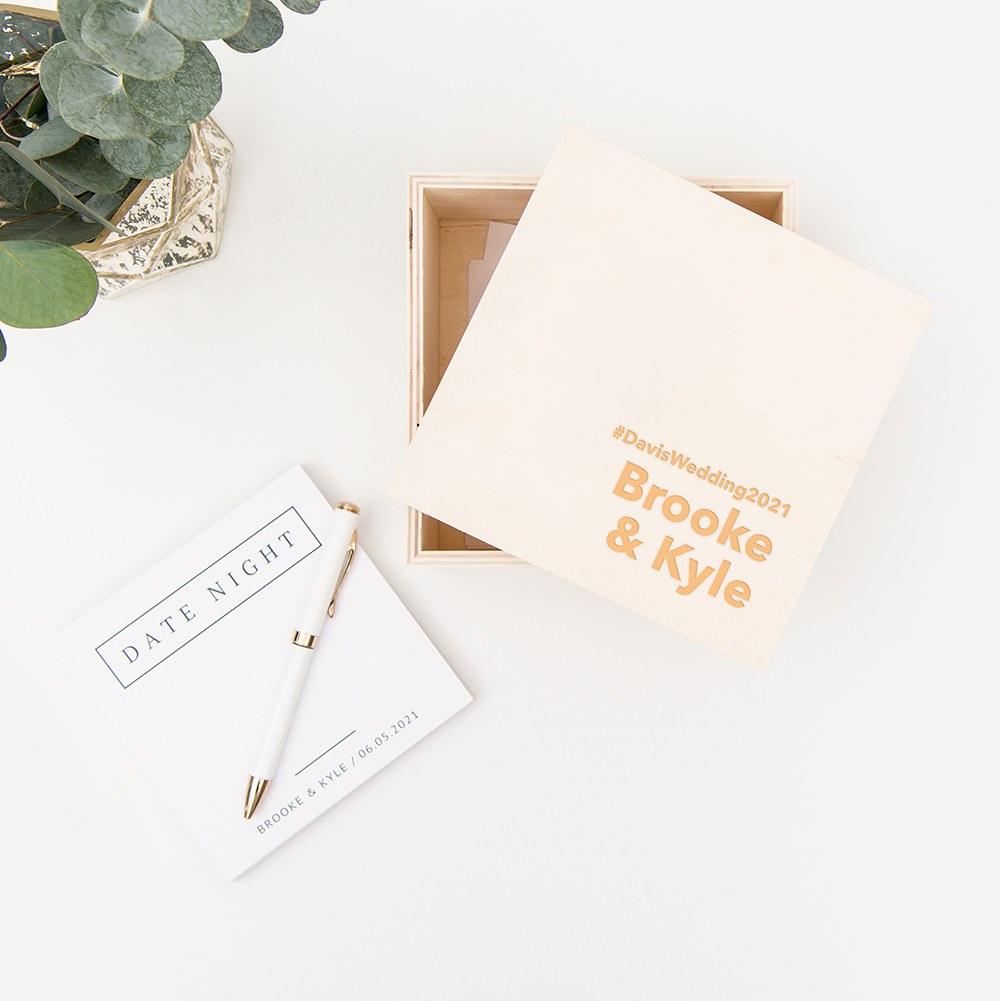 An elegant gift box is the finishing touch to any engagement gift for your best friend. Personalize this box with the bride-to-be's name in gold metallic lettering.
WeddingWire Shop bride-to-be metallic gift box, $20, WeddingWire Shop