24 Engagement Gift Ideas for Couples Who Love to Cook and Eat
Whether they love cooking together in the kitchen or hosting friends for dinner, these edible and drinkable gift ideas will make their celebrations extra tasty.
We have included third party products to help you navigate and enjoy life's biggest moments. Purchases made through links on this page may earn us a commission.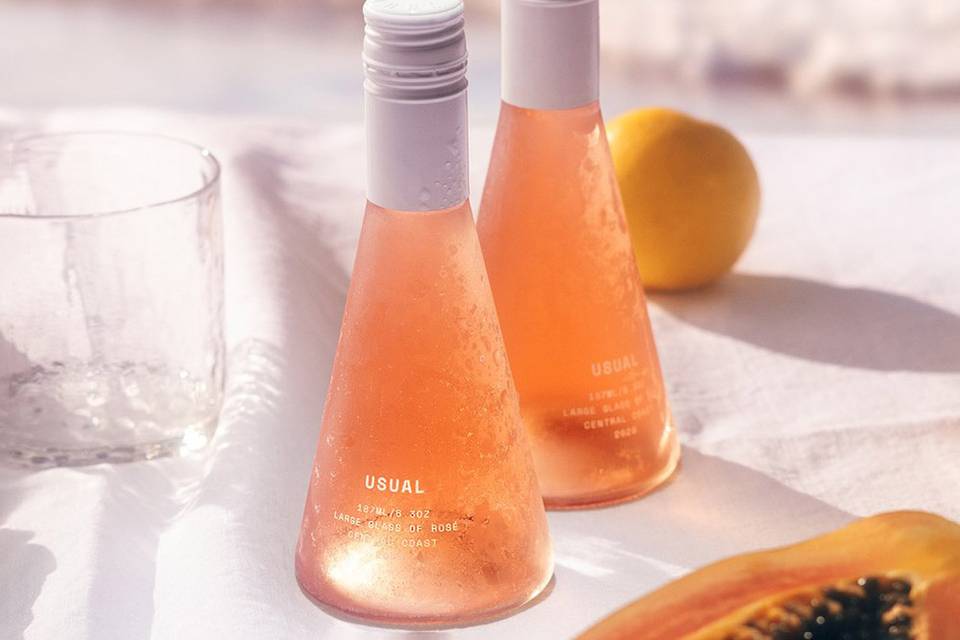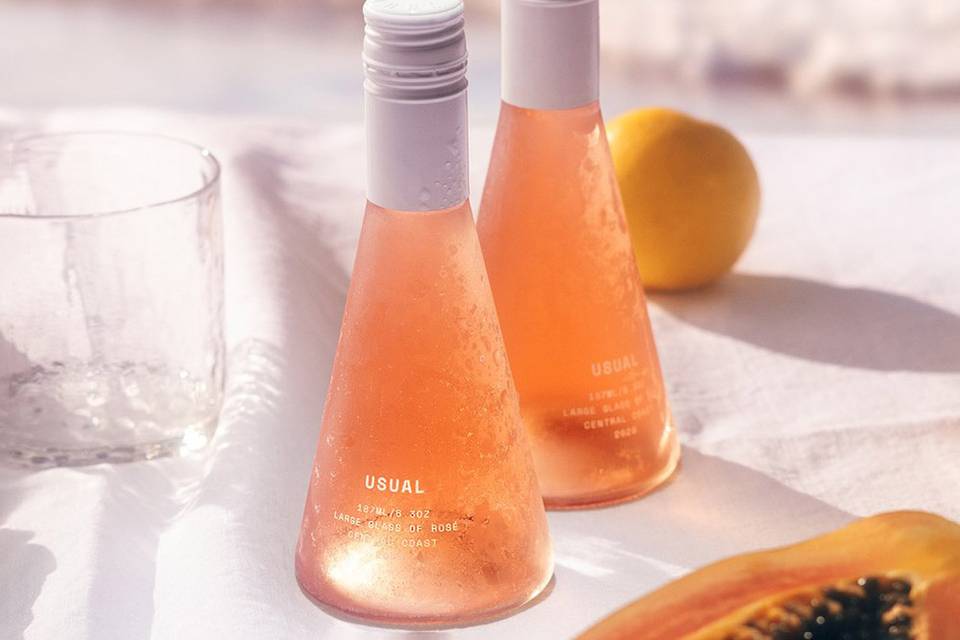 For the newly engaged couple who spends their free time trying at-home recipes and visiting the latest restaurant hot spots, there is perhaps no better gift than something tasty they can enjoy together. That's why we've put together this list of food engagement gifts for the couple who loves to eat and drink. From special occasion gift baskets and pantry goods that'll spice up weeknight meals, to stunning sips for their bar cart, these gift ideas are as useful as they are are delicious. Shop these perfect gift ideas for foodies below.

A Box Full of Cheese
If the happy couple is into cheese, this tasting box from Jasper Hill Farm is one of the best engagement gifts you'll find. While it's packed with cheese (from a crumbly cloth-wrapped cheddar to a mild, buttery Alpha Tolman), the box also contains everything they need for an award-winning cheese board, like savory onion confit, salted almond farmhouse crisps, maple pecans, and spiced plum jam.
Jasper Hill Farm cheese tasting box, from $50, Food52

A Trio of Vietnamese Coffee
For the couple that takes their caffeine seriously, pick up a trio of rich and flavorful bags of coffee from Nguyen Coffee Supply. They'll love the smooth Moxy, the powerful Truegrit (with twice as much caffeine!), and the subtly fruity Loyalty. Pick from pre-ground or whole beans depending on their preference.
Nguyen Coffee Supply original Vietnamese coffee trio, from $45, Nguyen Coffee Supply

Hot Sauce Gift Set
Hot sauce connoisseurs will love a variety gift set from Charleston-based Red Clay Hot Sauce. The kits include either three or five bottles of fiery sauce and honey that can be added to meats, biscuits, and more. Five bottles of hot sauce might seem like a lot, but your giftees will take them down in no time.
Red Clay Hot Sauce cold-pressed hot sauce and spicy honey variety gift set, from $28 for 3, Food52

Barbecue in a Box
No matter where they live, your almost-newlyweds will devour this lip-smacking box of smoky, saucy ribs and burnt ends from famous Kansas City BBQ spot Arthur Bryant's Barbeque. This package serves four to six, so your friends can make a date night meal and have leftovers at the ready.
Arthur Bryant's Barbeque ribs and burnt ends combo box, $119 for 4 to 6 people, Goldbelly

The Cheesiest Gourmet Popcorn
Popcorn fans will be rocked by the salty, cheesy, sometimes fiery flavor of Poppy Hand-Crafted Popcorn. In the Cheese Lover's gift box, they'll find not just white cheddar, but black pepper parmesan, pimento, and spicy jalapeño cheddar. What's more, Poppy's packaging actually looks like a gift with fun, bright colors in a perfectly shareable size.
Poppy Hand-Crafted Popcorn cheese lover's bundle handcrafted popcorn gift bag set, $28 for 4, Food52

Sichuan Pantry Essentials
Does the happy couple want to take their cooking to the next level? Treat them to this collection of essential Sichuan pantry ingredients. This food engagement gift will provide them with days and weeks of cooking projects, with two types of Sichuan peppercorns, a variety of dried chilies, and doubanjiang. If they need a little inspiration, the gift box also comes with recipe cards for dan dan noodles, kung pao chicken, mapo tofu, and more.
The Mala Market super Sichuan collection, $89, The Mala Market

Charcuterie Crate
If your best friends are also hosts at heart, they'll appreciate this fully stocked gift box. Packed with charcuterie essentials like sausage, pretzels, mozzarella dip, peanuts, and more, it'll provide them with the perfect spread for their engagement party—or something to enjoy for an at-home date night.
1-800-Baskets.com® charcuterie crate and snacks gift box, $120, 1-800-Baskets.com®

Monthly Fruit Delivery Box
Give the health-conscious engaged couple something to look forward to with monthly deliveries from Frog Hollow Farm in California. Within this seasonal fruit-filled subscription box, they'll find whatever produce is at its peak, such as plums and peaches in the summertime or pears and apples in the winter.
Frog Hollow Farm fruit of the month club, $200, Food52

DIY Lobster Rolls
While a DIY lobster roll kit might make for a unique engagement gift, it's also a memorable one. This kit, which makes four lobster rolls, comes from the highly acclaimed Eventide Oyster Co. in Portland, Maine. It's an excellent food engagement gift for the couple who loves seafood or vacationing by the water.
Eventide Oyster Co. brown butter lobster roll kit, $99 for 4, Goldbelly

Baked Goods Gift Box
Milk Bar is renowned for their cakes, cookies, and truffles. Why not treat your best friends to the best of what the esteemed bakery has to offer? In this sampler gift box, they'll find the bakery's famous rainbow-vanilla and chocolate birthday cake truffles, six assorted cookies, and a slice of Milk Bar's custard pie. It'll be sent in a keepsake tin that the couple can reuse and enjoy (plus, it's a reminder of your sweet gift).
Milk Bar sampler gift box, $54, Milk Bar

Curated Cocktail Kit
Help the happy couple celebrate their engagement with this cocktail kit that turns any bottle of bubbly into a bespoke cocktail. It includes a set of stemless Champagne flutes, bourbon cocktail cherries, simple syrup, spiced cherry bitters, tart cherry grenadine, and more.
Mouth just add champagne cocktail kit, from $84, Mouth

Essential Herbs and Spices Starter Kit
If the almost-newlyweds are looking to outfit their kitchen, then this collection of herbs and spices from The Spice House is just the ticket. They can toss out those old jars from apartments past and start fresh with sweet California basil, whole Turkish bay leaves, Greek oregano, cracked rosemary, and other kitchen staples.
The Spice House essential spices collection, from $128 for 24, The Spice House

Small-Batch Rosé
Kickstart the wedding planning for their big day with a box of bright and refreshing rosé from Usual Wines. We love that this company foregoes the typical bottle of wine concept for stylish glass carafes that each contain an individual serving instead (and they're great for gifting). The rosé has hints of strawberry, rose petal, and rhubarb, and it's made in small batches from sustainably farmed grapes.
Usual Wines Rosé box, from $48 for 6, Usual Wines

Gourmet Box of Chocolates
These delectable, snackable chocolates are the perfect food engagement gift for the couple that wants to enjoy dessert beyond the typical candy bar or truffle. With a variety of unique flavors, from hazelnut milk chocolate to strawberry shortcake white chocolate, Xocolatti's handmade clusters (packed in beautiful, sophisticated boxes) are sure to be a hit.
Xocolatti chocolate clusters box, $30, Xocolatti

At-Home Baking Project
The couple that bakes together, stays together—or so we've decided. This collection of three easy-to-prep cakes from The Caker comes with everything they'll need to try their hand at baking, including instructions, glaze mixes, and decorations. The end result: a 'gram-worthy masterpiece they can share on social media, all thanks to you!
The Caker caker bundle set, $75 for 3, The Caker

Pick-Your-Own Candy Box
Anyone with a sweet tooth will devour these candy-striped gift boxes packed with their favorite confections from Sugarwish. Pick your gift level and let the recipients do the rest—they'll have over 70 candies to choose from, including old-school favorites like Bit-O-Honeys, Reese's Pieces, or plain gummy worms.
Sugarwish pick-your-own favorite flavors candy box, from $22, Sugarwish

Authentic Italian Ingredients
This gift box is filled with authentic Italian pantry ingredients—all approved by Marcella Hazan, an Italian-born chef and cookbook author. From colatura sauce to extra-virgin olive oil and San Marzano tomatoes, this bountiful engagement gift box will transport them to Italy with every bite.
Gustiamo Marcella's favorites Italian food gift box, $250, Gustiamo

Customized Sweets
For those who are young at heart, nothing is more exciting than personalized M&Ms, especially when they come in a celebratory box in the shape of a champagne bottle. Customize these classic candies with the couple's monograms, engagement date, or even their faces (yes, really) for a truly personalized engagement gift.
M&M'S personalizable M&M's let's celebrate gift box, $40, M&M'S

Female-Owned Snack Sampler
This box puts the spotlight on female-owned snack brands. The to-be-weds will love working their way through these offerings, like salted chocolate and toffee popcorn by Too Haute Cowgirls, pecan cherry and coconut granola by Banner Road, and spicy pizza seed and oat bites by Byrdfood.
Mouth female makers and shakers gift box, from $63, Mouth

Mushroom Variety kit
Fungi fans will go absolutely wild for this flavorful set that's packed with rich porcini powder, dried morels, dried black trumpets, and more. Choose from a three- or five-mushroom variety kit they can use to enhance soup stock, pasta, meat, and other dishes.
Wine Forest Porcini powder and dried wild mushrooms collection, from $38, Food52

Edible Cookie Dough
Cookie fiends will love these tubs of cookie dough that they can bake or simply eat raw. With treated flour and no eggs to be seen, this dough is perfectly safe to enjoy uncooked. The only trouble you'll have is choosing from the 12 different flavors—or you can send them a variety pack for a mix of options.
Doughp build-your-own cookie dough variety pack, from $49 for 2, Doughp

Genuine Maple Syrup
This is the quintessential food engagement gift for the couple who loves to indulge in Sunday brunch or breakfast in bed. Make sure their stores of the good stuff are stocked to the brim with this organic maple syrup from northern Vermont—notable flavors include bourbon barrel-aged or spicy ginger.
Runamok organic Vermont maple syrup set, from $45 for 2, Food52

Homemade Pizza Kit
Pizza always hits the spot, especially when it's homemade. Delivered from Brooklyn's Emmy Squared, this kit of three frozen Detroit-style pizzas will make a fantastic dinner as your lovebirds work on their wedding registry, field calls with their wedding planner, or unwind together on the sofa.
Emmy-Squared Detroit-style pizza best seller kit, $89 for 3, Goldbelly

Meal Kit Gift Card
As they get closer to their wedding day, your loved ones are going to be busy finalizing their to-do list. Make sure their weeknights are stress-free with ready-to-cook meal kits from Blue Apron. Packed with everything the couple needs to prepare a simple, restaurant-worthy meal at home, they'll thank you for making their lives a little bit easier. Take this food engagement gift to the next level by surprising them with a handful of new kitchen essentials, such as a cutting board, dish towels, and wine glasses.
Blue Apron meal kit e-gift card, from $65, Blue Apron