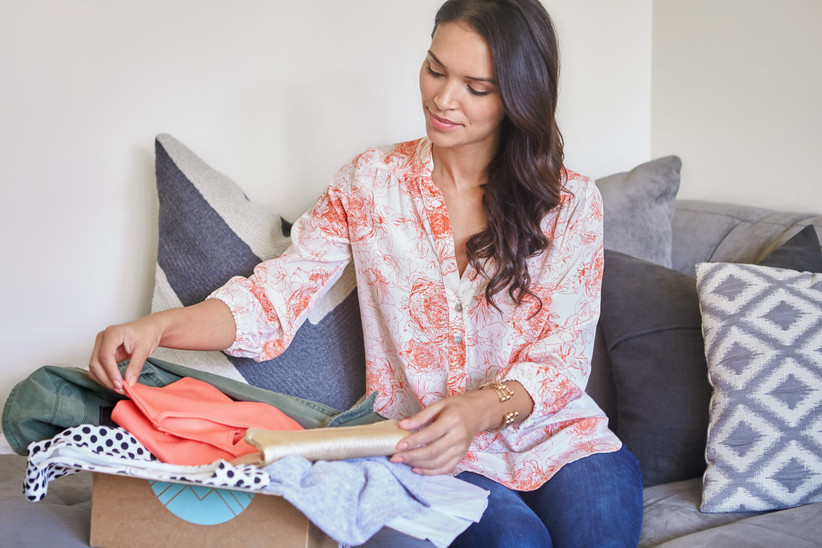 A subscription box is really the gift that keeps on giving. Whether you're looking for a gift for a birthday, a Mother's or Father's Day surprise, or the holidays, the recipient won't receive just one special surprise, but will be delighted by monthly present for an extended period of time. And fortunately, the best gift subscription boxes come tailored for a variety of interests and hobbies, so you're sure to find the right subscription box for your loved one. Bonus: Many of these subscription boxes also make great bridesmaid and groomsman gifts, as well as thank-you gifts for your parents to give on your wedding day—just include a note about the subscription as part of a handwritten card so they'll expect the delivery at a later date.
Check out the best gift subscription boxes for moms, dads, siblings, friends, relatives…the list goes on!

For your beauty-obsessed bridesmaid: Birchbox
One of the best gift subscription boxes around, Birchbox sends a monthly featuring beauty or grooming products, from makeup to skincare, haircare, and more. It's a great way for the recipient to try out new products they may not know about otherwise.
Birchbox subscription gift card, from $45 for three months, Birchbox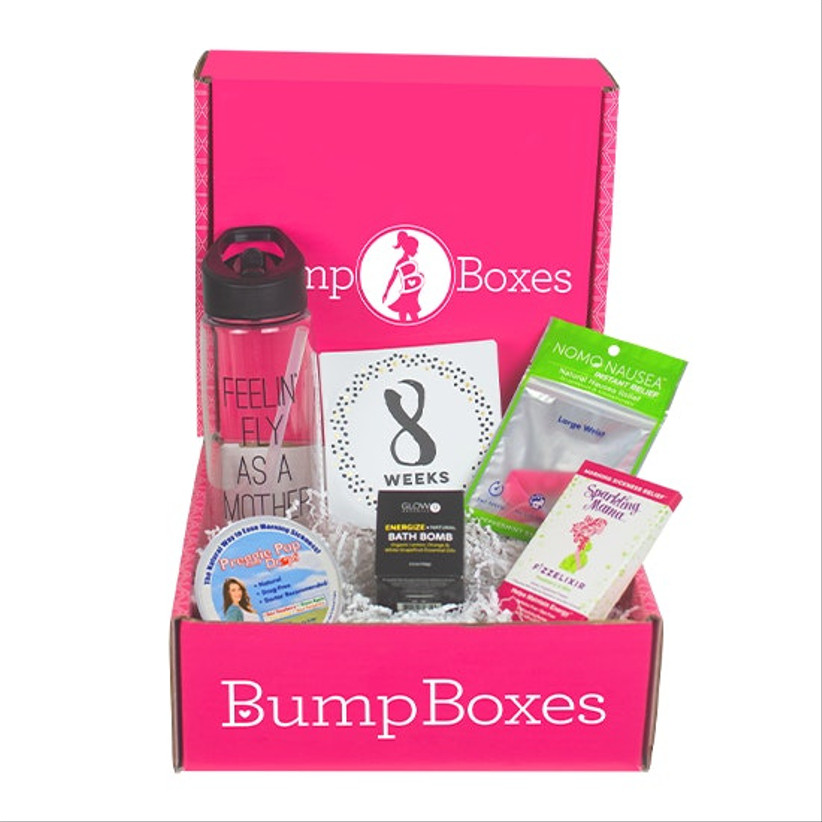 For your bestie who just found out she's pregnant: Bump Boxes
This is the ultimate gift subscription box for expectant moms. There's a box for each month of pregnancy featuring full-sized products your pal will love. There are also boxes available for dads, as well as special boxes for after baby arrives.
Bump Boxes subscription, from $32 for 12 months, Bump Boxes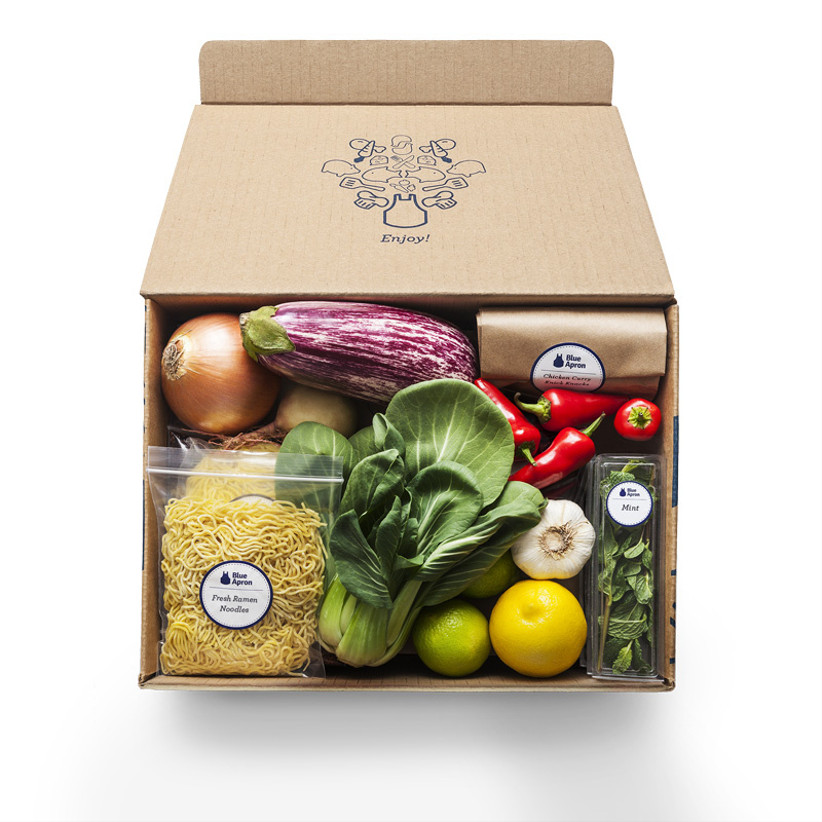 For your cousin who just moved to his first post-college apartment: Blue Apron
Meal services like Blue Apron are among the best gift subscription boxes, especially for those who want home-cooked food, but the convenience of delivery. We love how Blue Apron allows you to choose your recipes for the week based on your tastes, and has options for different dietary restrictions—plus, you can also add wine!
Blue Apron meal subscription gift card, from $60, Blue Apron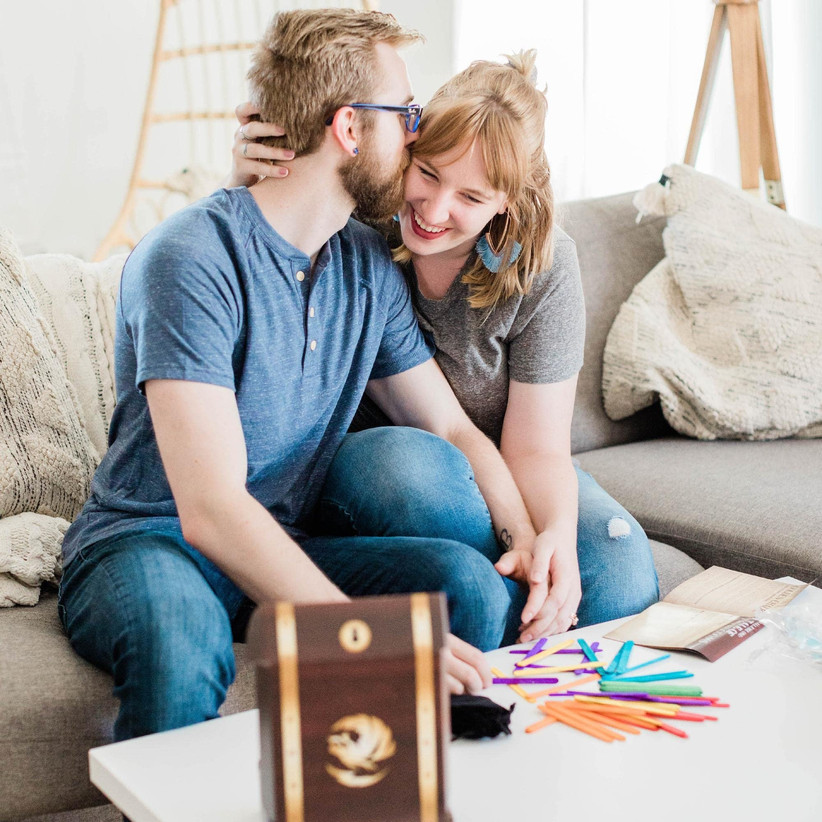 For your favorite couple who just got engaged: Crated with Love
Couples who have been together, like forever, may find themselves struggling to come up with creative date night ideas. This subscription box includes four to five games around a particular theme (and even a Spotify playlist to complement the activities!) that will have your pals laughing and connecting in a whole new way. And at just $30 a box, it's a lot cheaper than dinner and a movie these days.
Crated with Love subscription box, $30 per month, Amazon
For your groomsman who gets way too competitive at game night: The Conundrum Box
This subscription box provides all the fun of an escape room with the convenience of a night in. The box includes games, puzzles, and more that can be completed by a group or solo, as well as on-theme drink and food recipes to really bring the experience to life.
The Conundrum Box, from $25 per month, CrateJoy
For your aunt who just downsized but still loves to garden: Succulent Studios
Succulents are super on-trend right now, and add a bright touch of green to your home or desk. With Succulent Studios, your loved one will receive two potted succulents a month (care instructions included!)—what a delightful surprise to look forward to!
Succulent Studios subscription box, from $10 per month, CrateJoy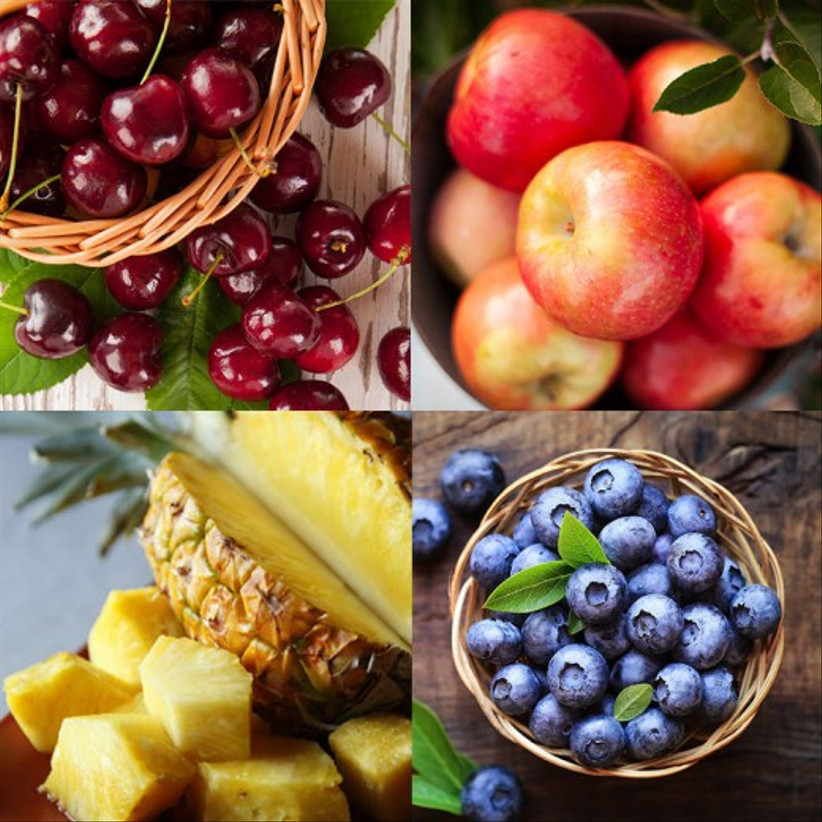 For your friends who just had a baby: The Fruit Company
New parents barely have time to take a shower, let alone head to the farmer's market. A monthly delivery of fresh fruit from The Fruit Company is an upgrade from the standard casserole to provide healthy nourishment to your sleep-deprived pals.
The Fruit Company monthly fruit club, from $99 per month, The Fruit Company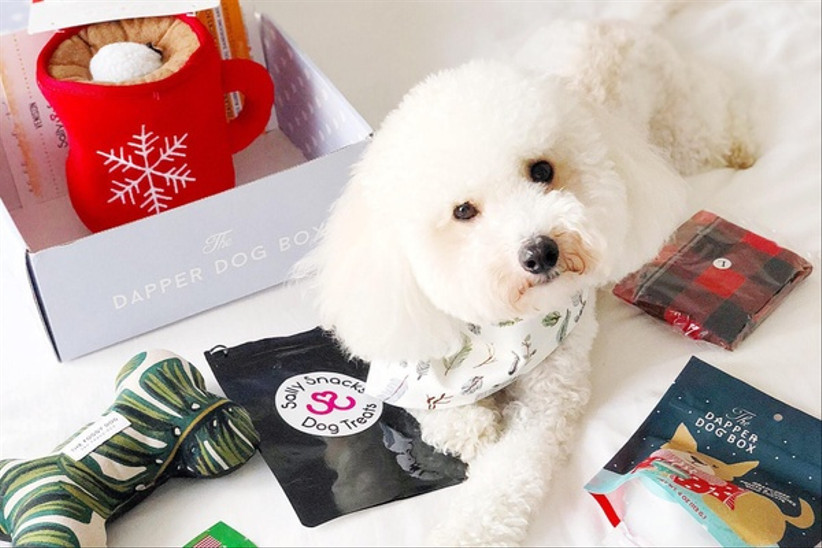 For new pet parents: Dapper Dog
Many people are adopting pets these days, and with the Dapper Dog subscription box, you can welcome your pals' newest fur baby into the world with a monthly collection of treats, toys, and even a special bandana. We love how each box is curated around a theme and a portion of sales are donated to an animal rescue organization.
Dapper Dog subscription box, from $20 per month, CrateJoy
For your sister in law who spends way too much time in Sephora: Scentbird
While some people choose a signature scent and stick to it, many others like to switch up their fragrance depending on the season or their mood. Every month, Scentbird will send a different designer fragrance for your pal to sample—what a treat.
Scentbird subscription box, from $44 for three months, Scentbird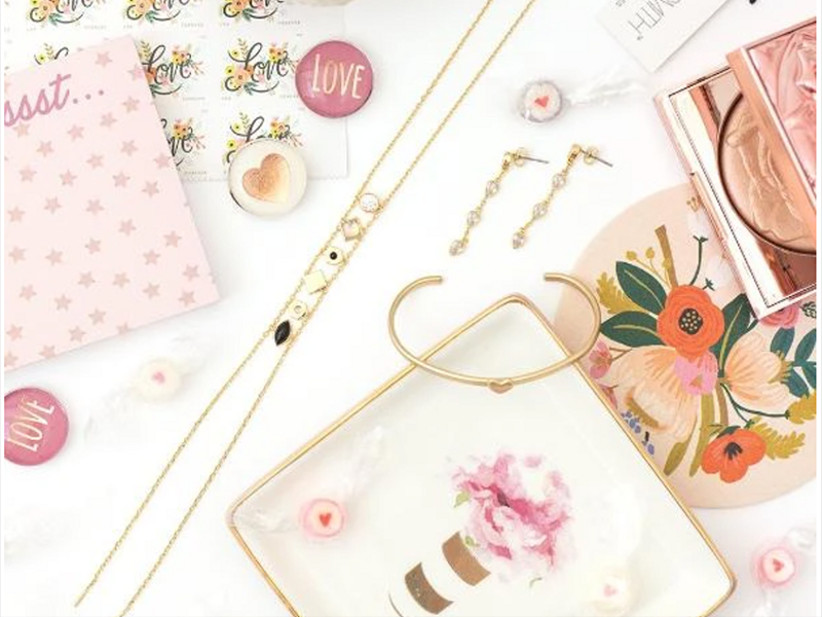 For your mom who loves to accessorize: Your Bijoux Box
Why gift your mom a single piece of jewelry when you can send her a variety of accessories every month? Your Bijoux Box sends a box of three pieces of unique jewelry to help your loved one build her collection. The recipient can also customizer her box to fit her style.
Your Bijoux Box subscription box, from $39 per month, Your Bijoux Box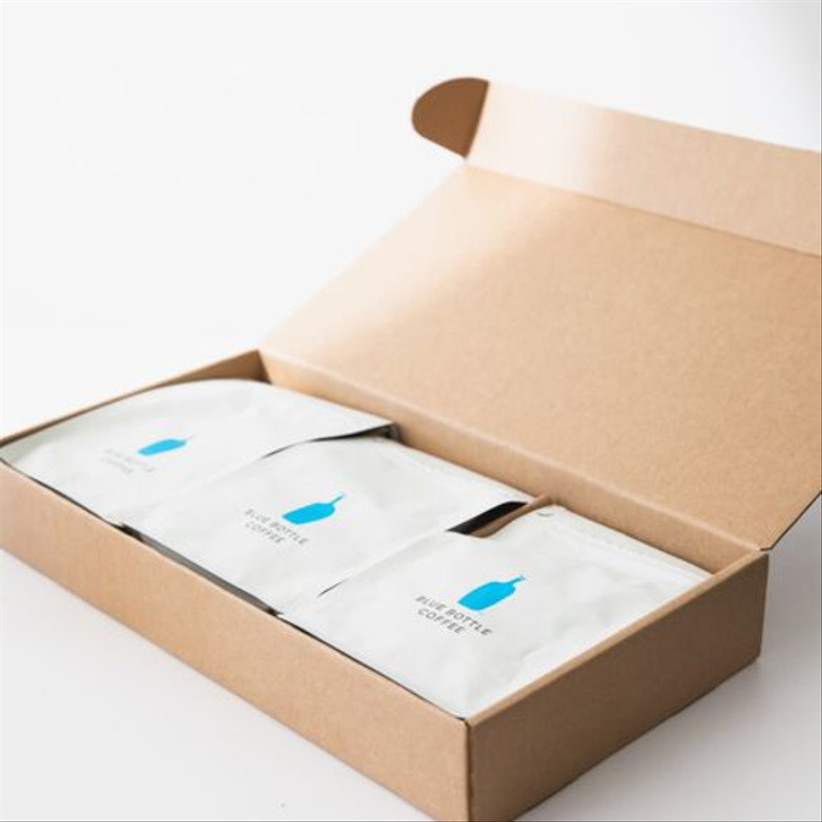 For your work wife who needs her morning coffee to function: Blue Bottle
We've all been there: Waking up groggy only to realize that you're out of coffee. With a subscription to Blue Bottle Coffee, you'll receive a 6-ounce bag of a different blend every other week, meaning your recipient's mug will never go empty.
Blue Bottle Coffee subscription box, $72 for three months, Blue Bottle Coffee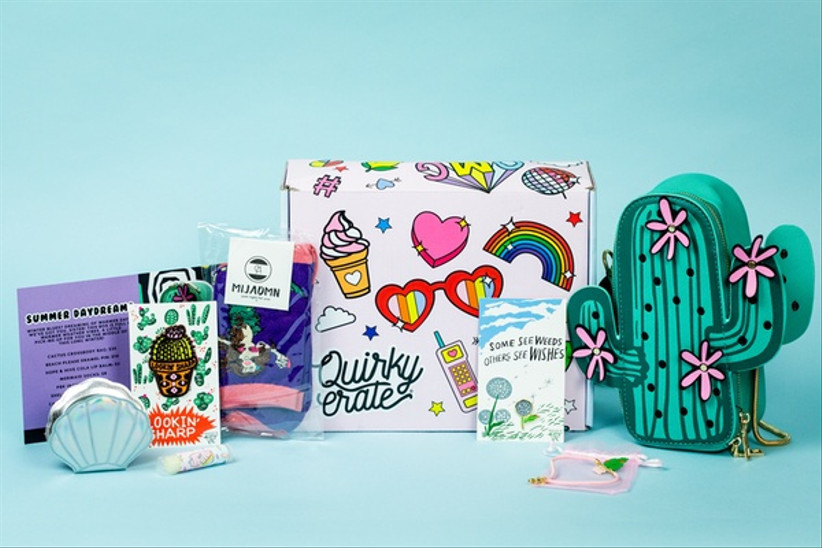 For your teen cousin who spends way too much time on TikTok: Quirky Crate
The Quirky Crate is one of the best gift subscription boxes for one simple reason: It just makes you smile. Each box includes a curated selection of fun and funky items, including a cute enamel pin, a creation from an indie artist, and a cute pair of socks. Perfect for a loved one who's always looking to stand out.
Quirky Crate subscription box, from $36 per month, CrateJoy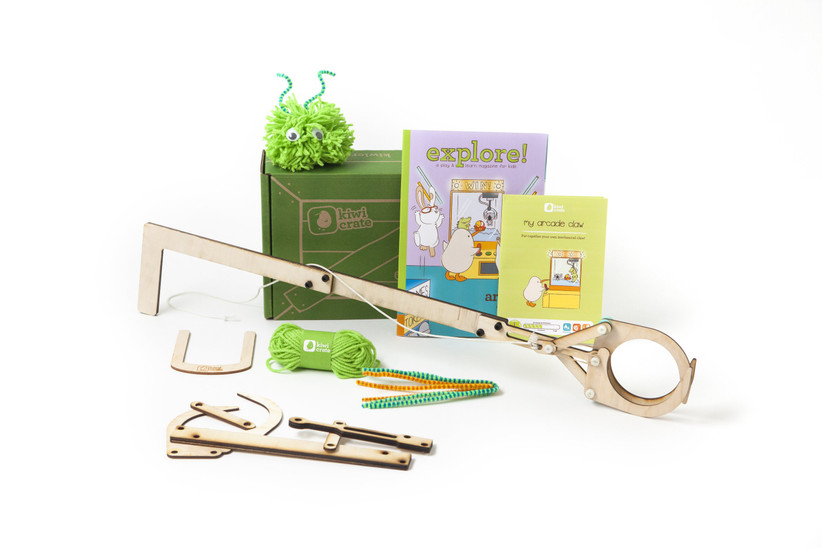 For your niece and nephew who are always bored: KiwiCo
This is one of the best gift subscription boxes for kids, because it makes learning fun—and it keeps kiddos occupied for more than five minutes (every parent's dream!). Each month, the little ones in your life will receive an age-appropriate project to complete, along with games and other resources to enjoy.
KiwiCo subscription box, from $60 for three months, KiwiCo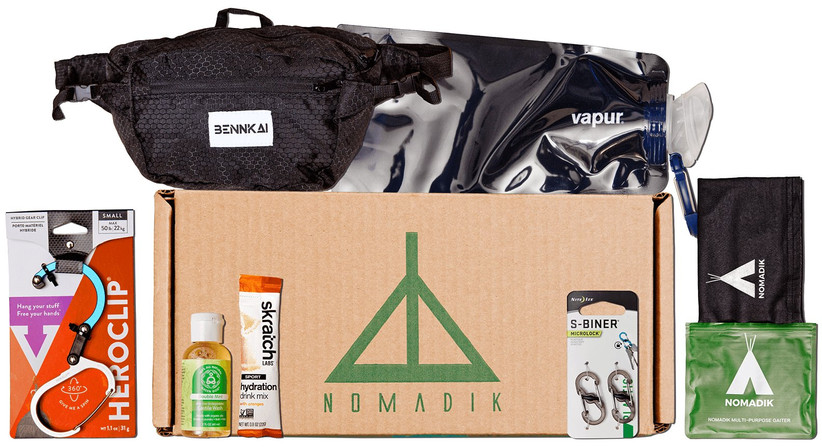 For your brother who loves to hit the trails: Nomadik
Outdoorsy types will love the Nomadik box, which delivers the latest and greatest in adventure gear every month. Boxes can be tailored to the recipient's needs, and can include items for camping, hiking, biking, rock climbing, and more.
Nomadik subscription box, from $30 per month, Nomadik
For your sister who hates clothes shopping: Stitch Fix
Buying a loved one clothing can be tricky—but with Stitch Fix, your friend or relative will receive five pieces (including accessories!) chosen specifically for them. The recipient fills out a profile that details their personal style and sizing information, and Stitch Fix takes care of the rest—you only pay for what you keep, plus a styling fee. Boxes (or "Fixes" as they're called) can be received every few weeks, monthly, or quarterly, and are available for both women and men.
Stitch Fix gift certificate, from $20 per month, Stitch Fix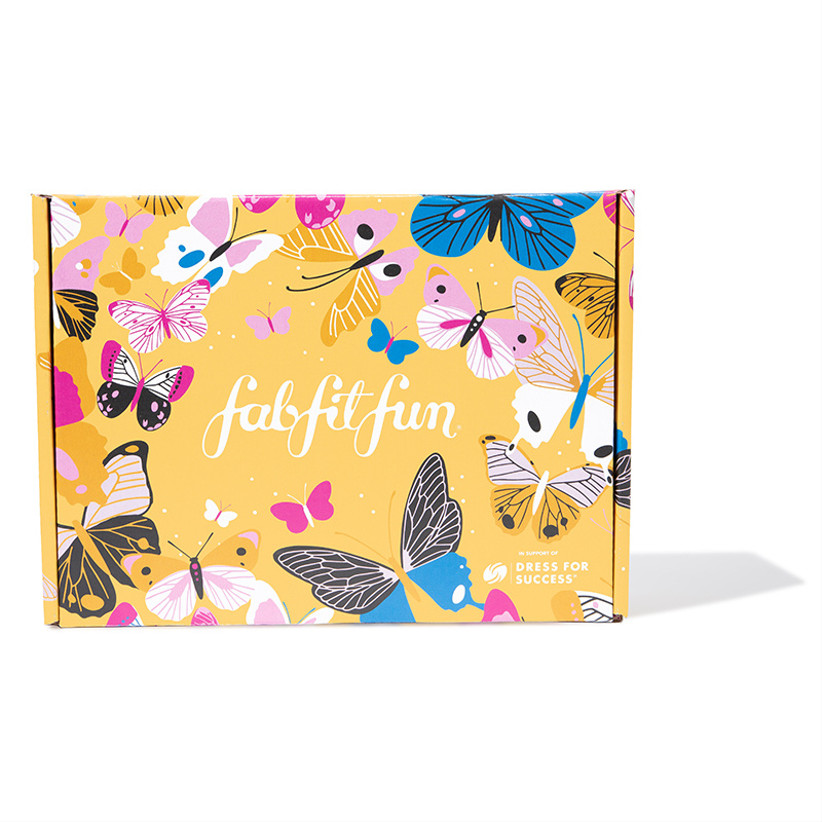 For the ultimate bridesmaid gift: FabFitFun
Instead of thanking your best gals with just one gift, why not send them a monthly subscription box filled with lots of great goodies? We love the variety of items in the monthly FabFitFun boxes, from makeup, accessories, home decor, fitness, fashion, and more.
FabFitFun gift certificate, from $25, FabFitFun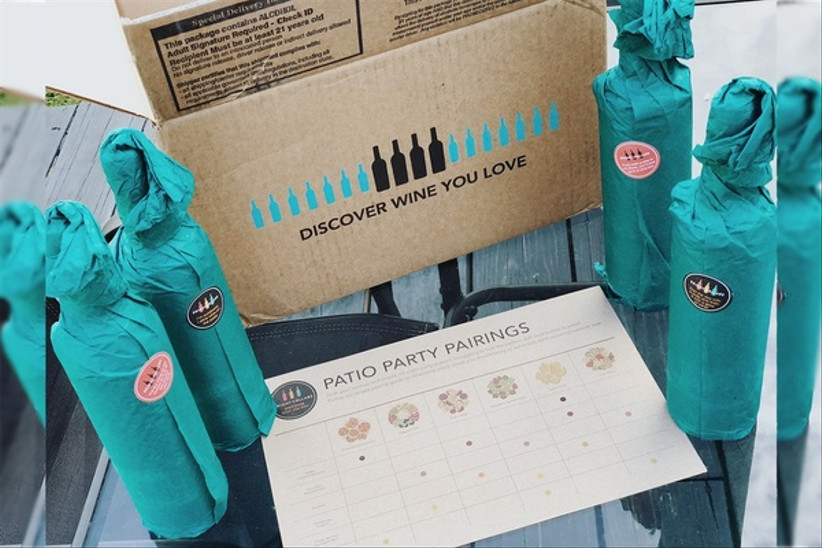 For your in-laws who just celebrated a big anniversary: Bright Cellars
Wine is always a welcome gift and a monthly wine subscription is even better! With Bright Cellars, your recipient will take a quiz determining his, her, or their tastes and then choose four wines to receive and enjoy every month.
Bright Cellars gift certificate, from $100, Bright Cellars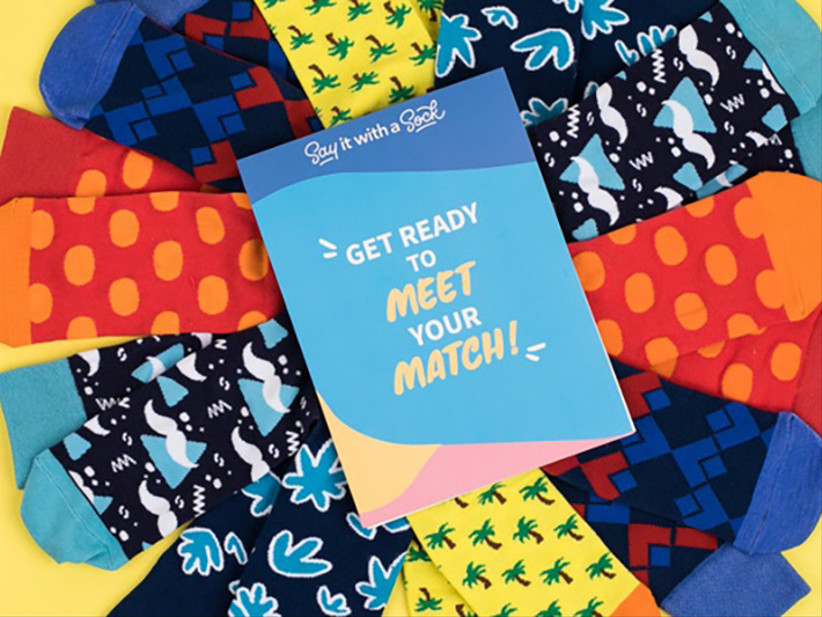 For your dad who is impossible to shop for: Say It With a Sock
Dads are notoriously tricky to shop for—but the sock of a month club is the perfect gift subscription box for quirky dads. The high-quality socks come in a variety of fun patterns and styles and are available for men and women.
Say it With a Sock subscription box, from $20 per month, Say it With a Sock
Disclosure: This post contains affiliate links, some of which may be sponsored by paying vendors.