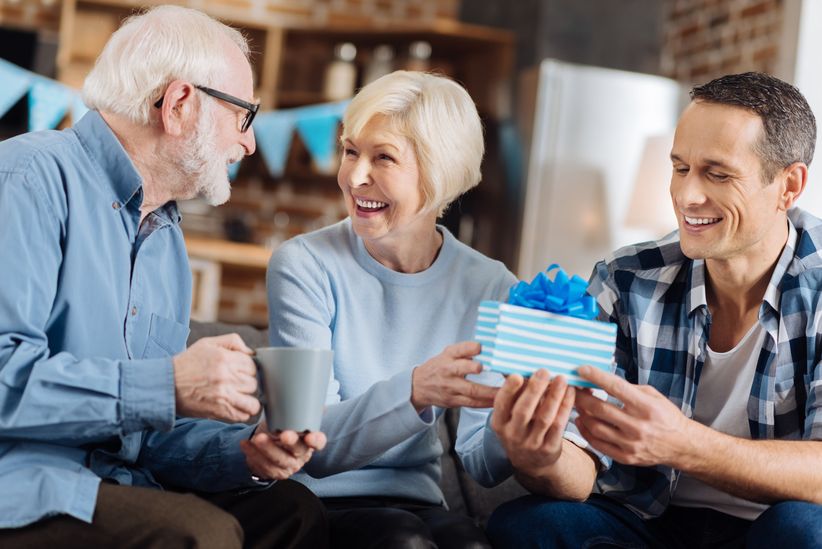 If you're newly engaged or married, you probably have a better understanding of the astounding accomplishment it is that your parents have been married as long as they have. It takes hard work, dedication and a persistent willingness to commit to one another through the years, especially when so many changes take place in life. Though an anniversary gift for your parents may not be expected, gifting them something sentimental and useful is a wonderful way to thank them for showing you the way.
Check out some of our favorite anniversary gifts for parents.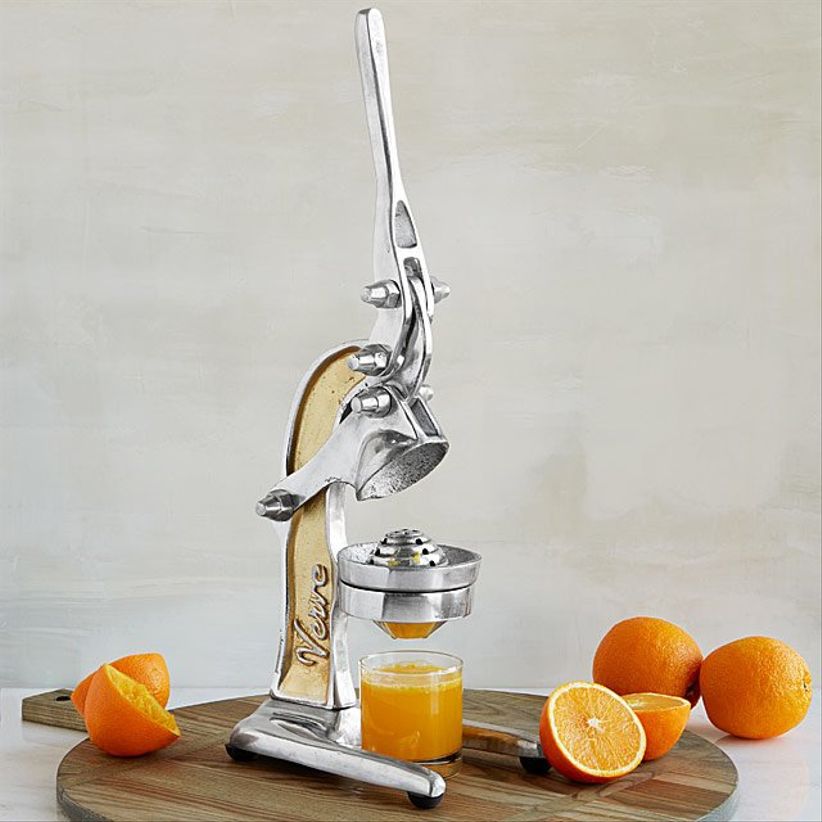 Your parents are going to want to clear their countertop for this handmade beauty. It's great for adding extra zest to any cocktail—or mocktail!
Verve Culture citrus juicer, $90, Uncommon Goods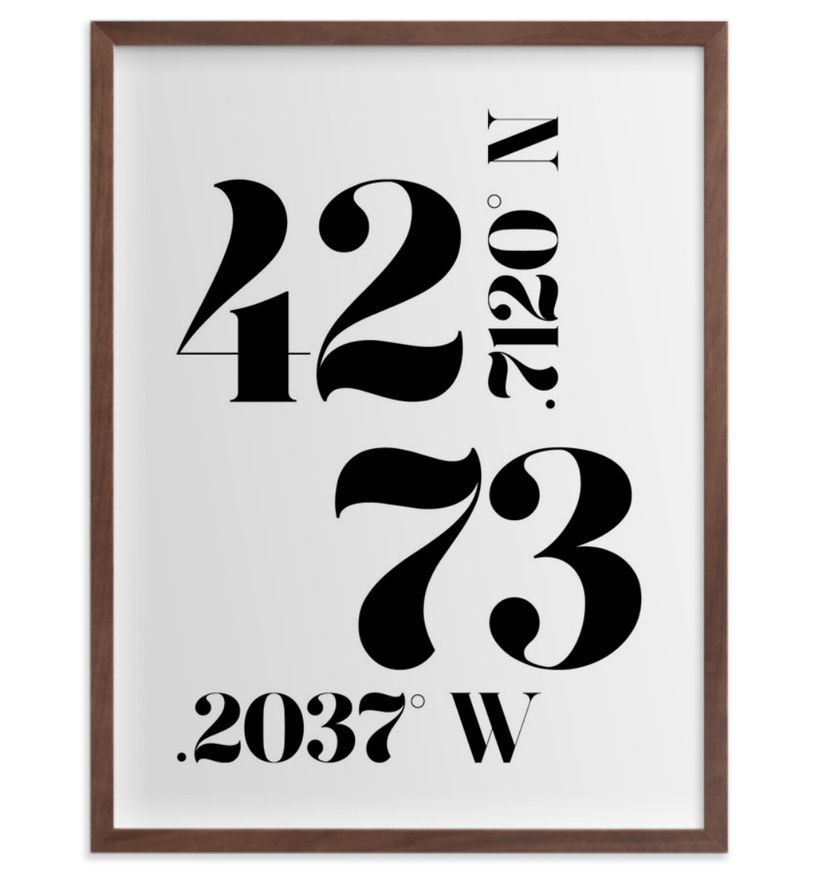 Create a unique piece of artwork donning the coordinates of where your parents said "I do," long ago. You can order this anniversary gift for your parents custom-framed or without.
Annie Clark Where the Heart Is custom art print with frame, $89, Minted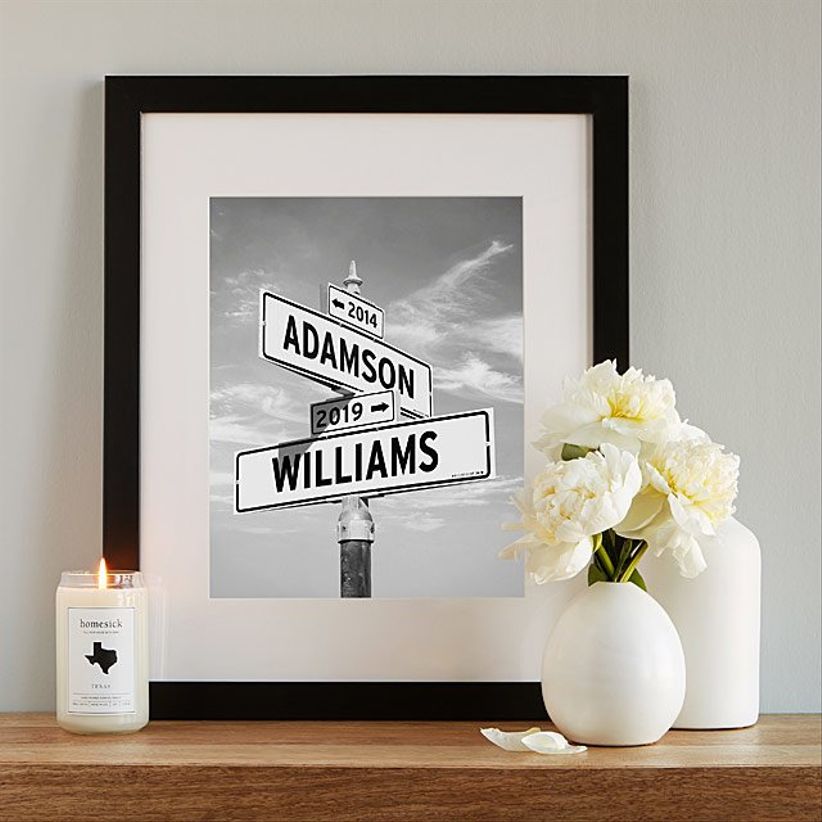 Another great way to commemorate the meaningful moments in your parents' life together is to order this photo print that shares their last names along with the year they first crossed paths.
Uncommon Goods Intersection of Love photo print, from $75, Uncommon Goods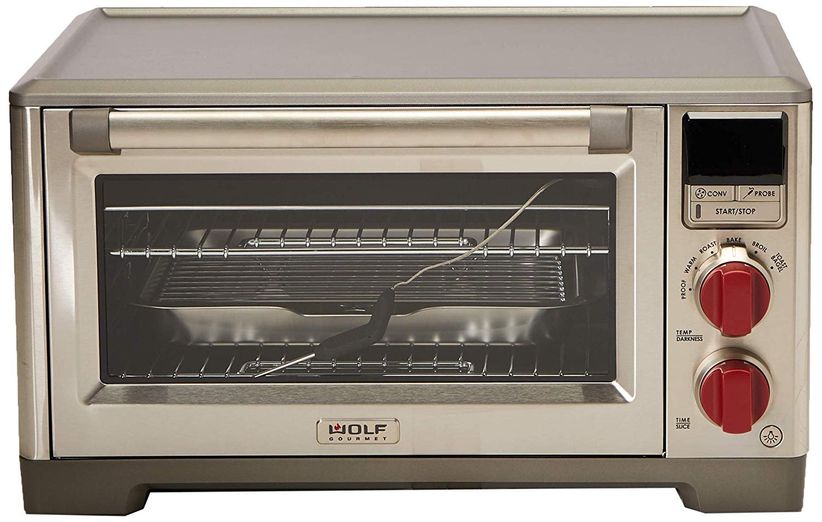 Swap your parents' old-school toaster oven (the one you used when you were growing up in their house!), with a newer and improved version. Not only does it toast, but it bakes, roasts, broils, warms and more!
Wolf Gourmet Elite Countertop convection oven, $680, Amazon
Especially if your parents already own a smart TV, it's time for them to own a smart sound bar too. This one combines three products in one—a Sonos smart speaker featuring Amazon Alexa and Google Assistant.
Sonos Smart TV sound bar with Amazon Alexa built-in, $399, Amazon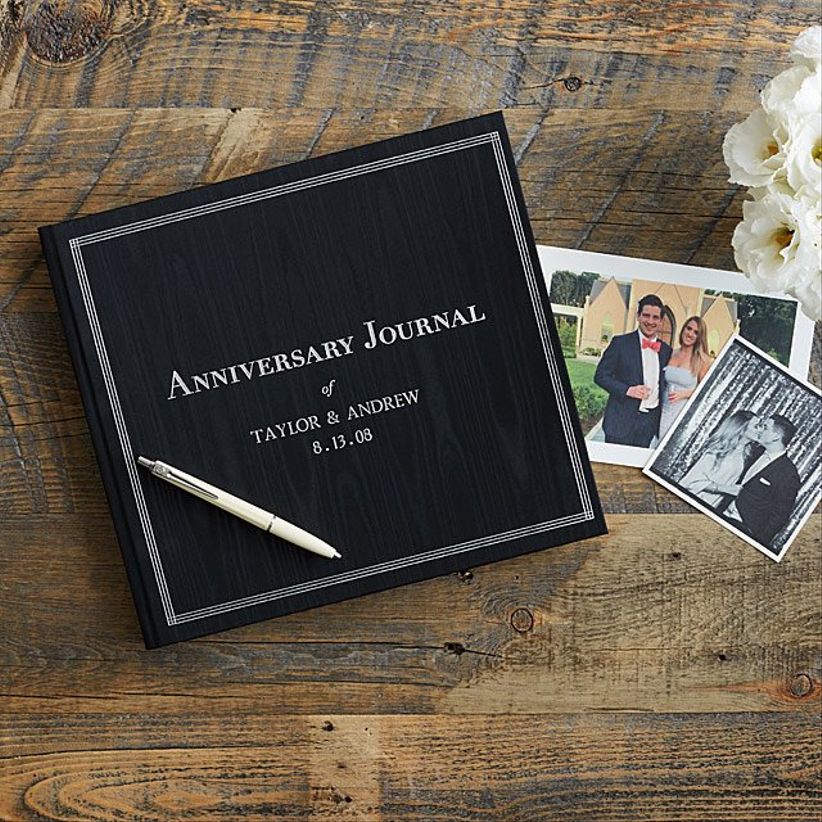 Honor the years, or better yet, decades your parents have been together with this classic photo album. It's not only full of photo pages, but also prompts for sharing romantic reflections (favorite things and special moments).
Uncommon Goods The Personalized Anniversary Journal, from $115, Uncommon Goods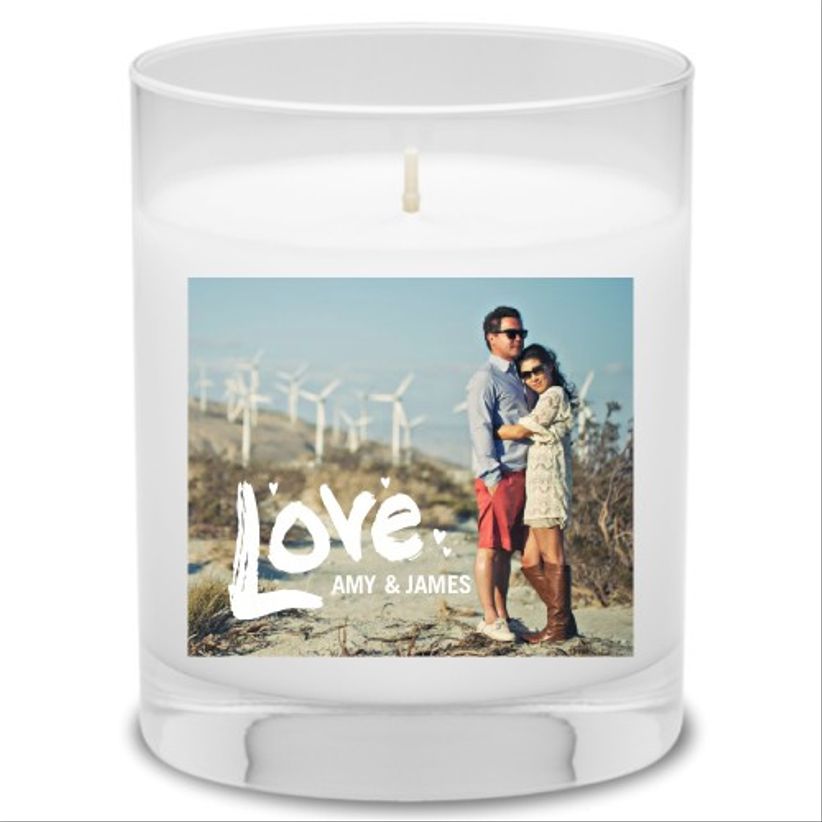 A small, but meaningful anniversary gift your parents can place in their home to create a warm and commemorative ambiance is this custom glass jar candle. You can have it customized with a photo of them or a monogram.
Shutterfly Full of Love candle, $20, Shutterfly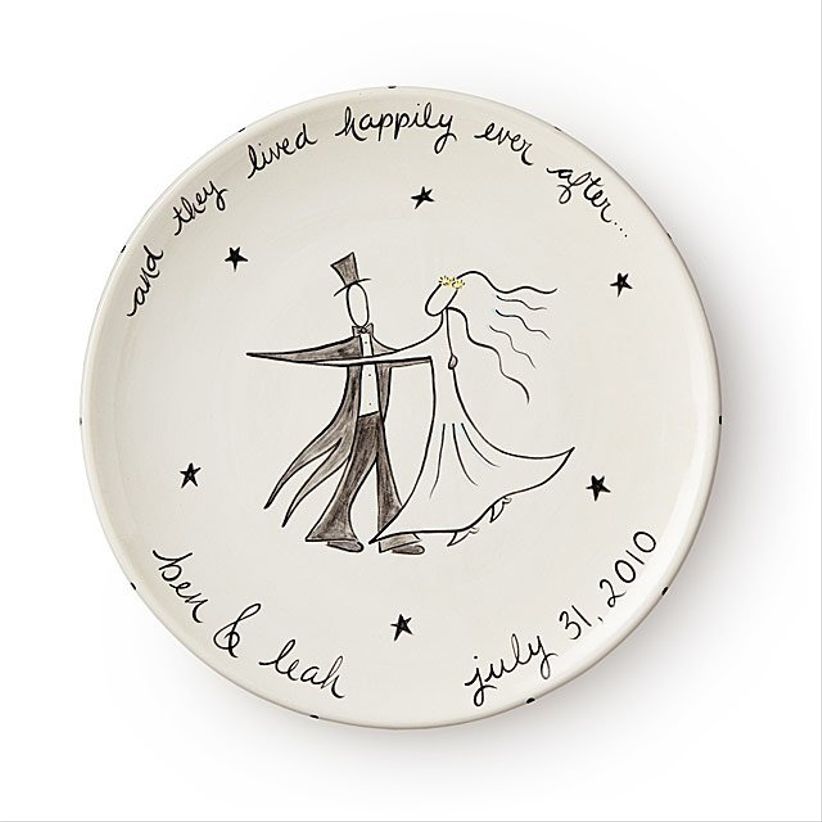 This artistic plate designed by Suzanne Pollack features the sentimental details of your parents' big day, many years ago. It's more of a decorative item than an actual plate, but can be used for either!
Uncommon Goods Happily Ever After platter, $84, Uncommon Goods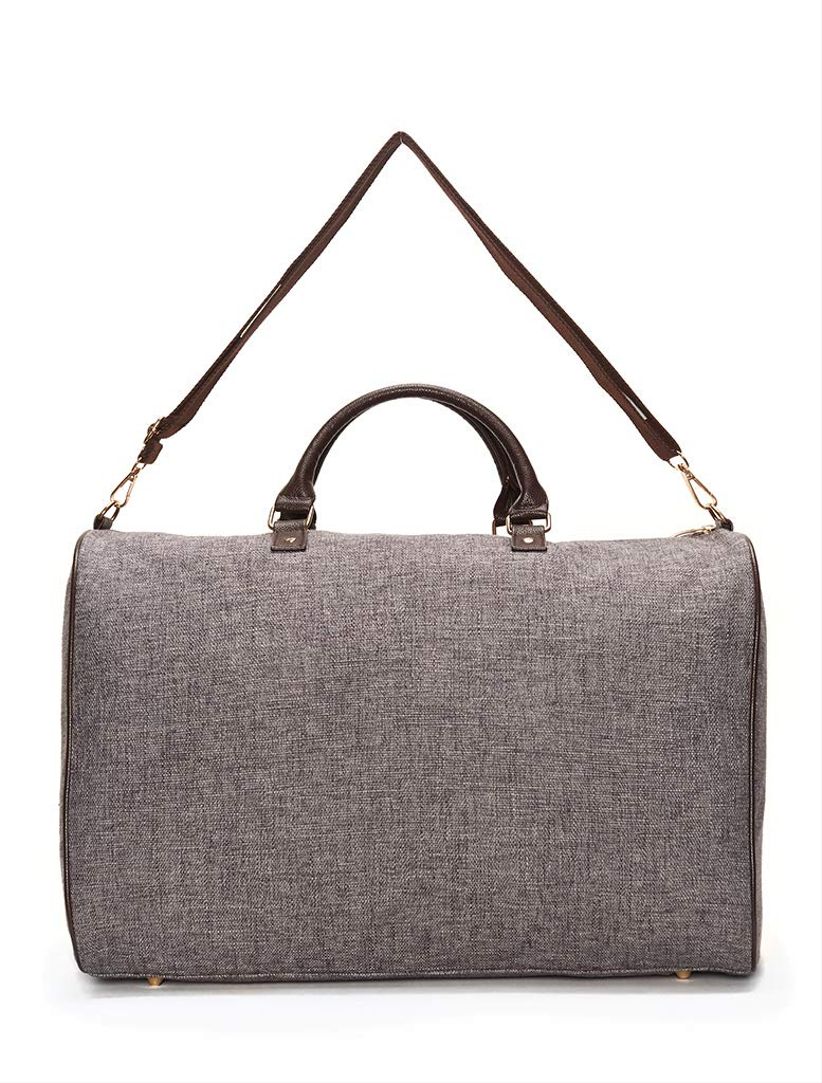 For the getaway that your parents deserve, buy them matching weekender bags to send them off. They come in five colors and are paired with eco-friendly vegan leather straps.
Lulu Dharma linen weekender, $88, Amazon
Do your parents love to travel the world together? Gift them this pushpin map so they can track all of the exotic places where they've made wonderful memories.
Uncommon Goods Anniversary Pushpin world map, $149, Uncommon Goods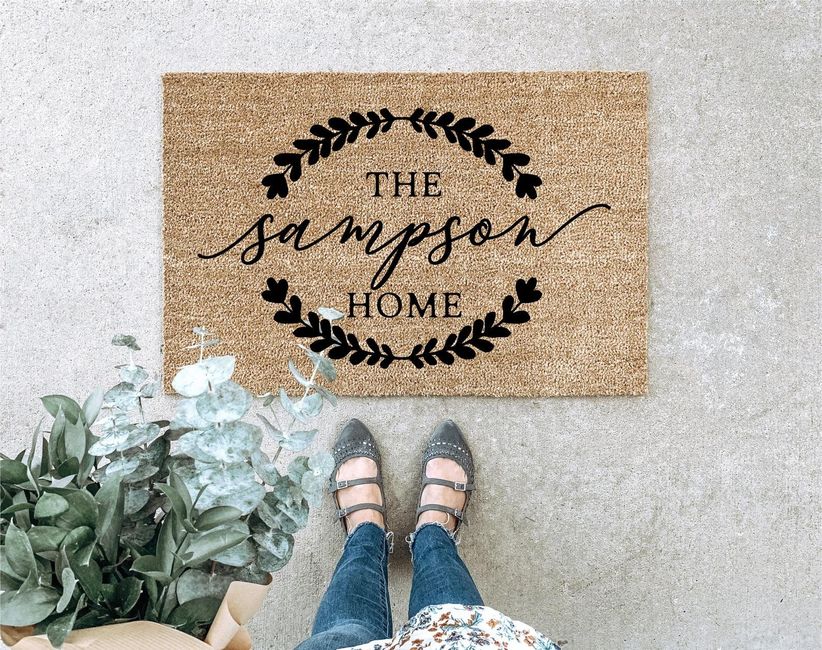 A doormat is a wonderful welcome sign for visitors, but one way to make it even more special is to personalize it with the last name of those living there.
Black Butterfly Signs large custom doormat, $53, Etsy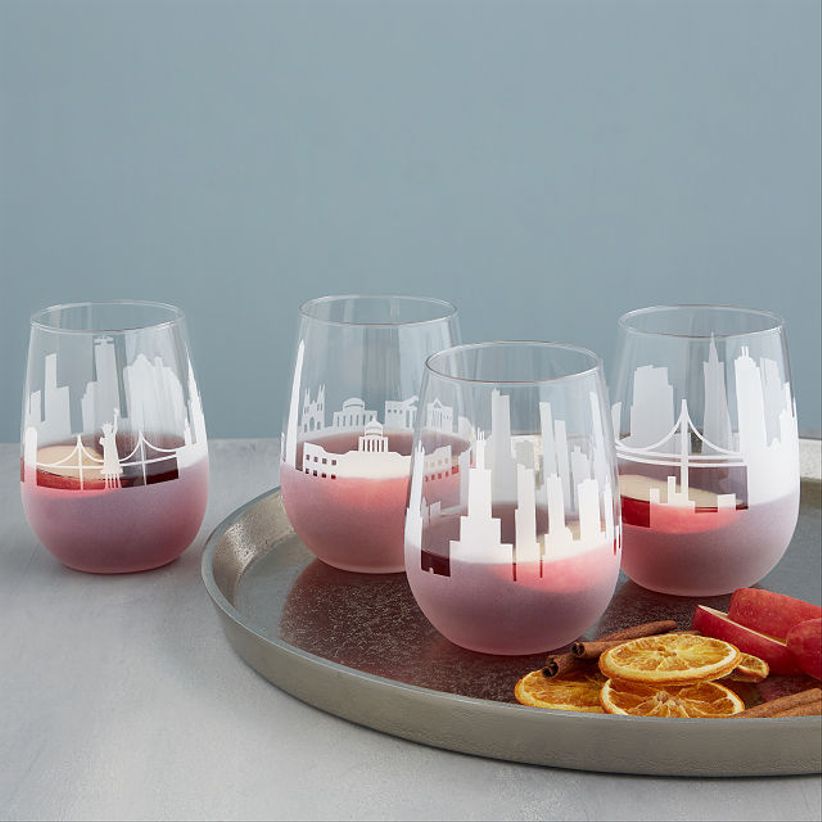 If your parents were once city dwellers (or still are!), these skyline-etched wine glasses are sure to bring a smile to their faces each time they "cheers" together.
Uncommon Goods etched skyline wine glass, $24, Uncommon Goods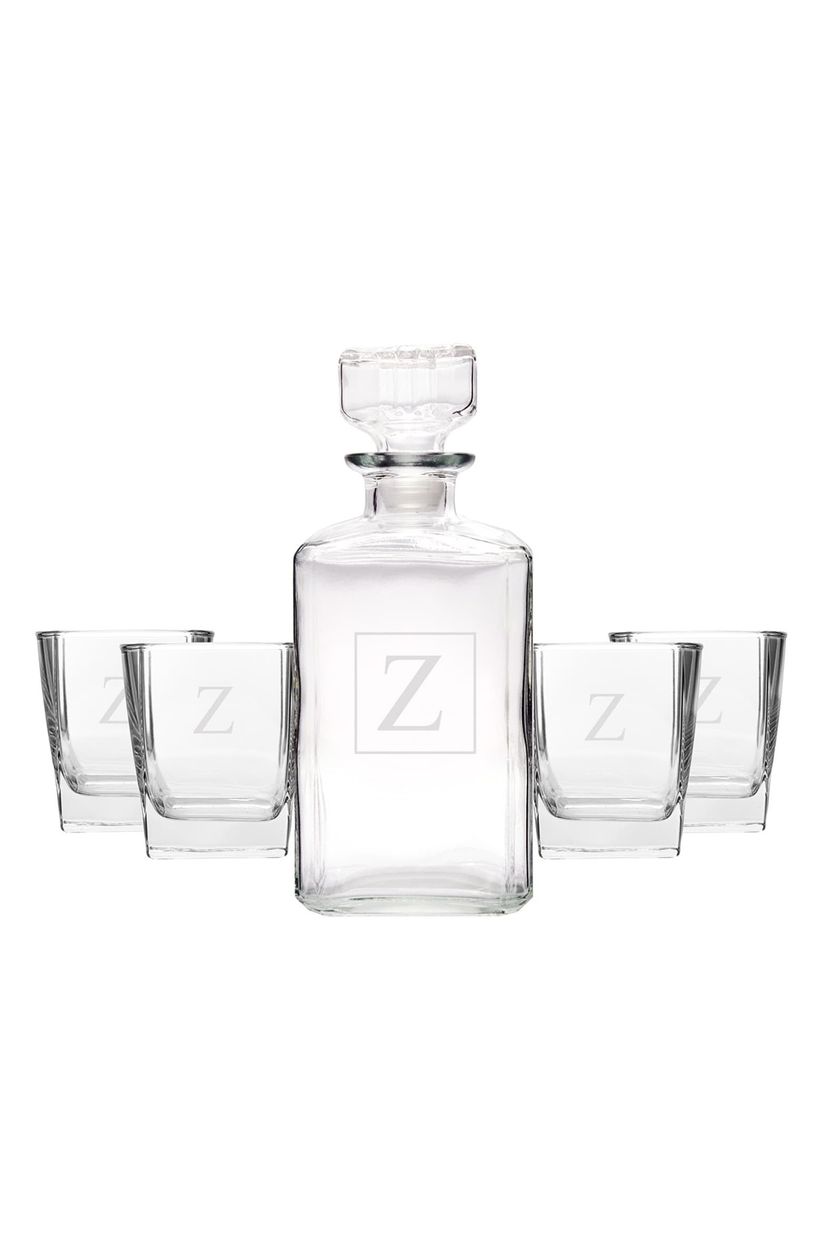 This gorgeous decanter comes with glasses that can all be personalized with an engraved letter, such as the first letter of your parents' last name. It's made of hand-blown glass and comes with a beveled stopper.
Cathy's Concepts monogram five-piece decanter set, $84, Nordstrom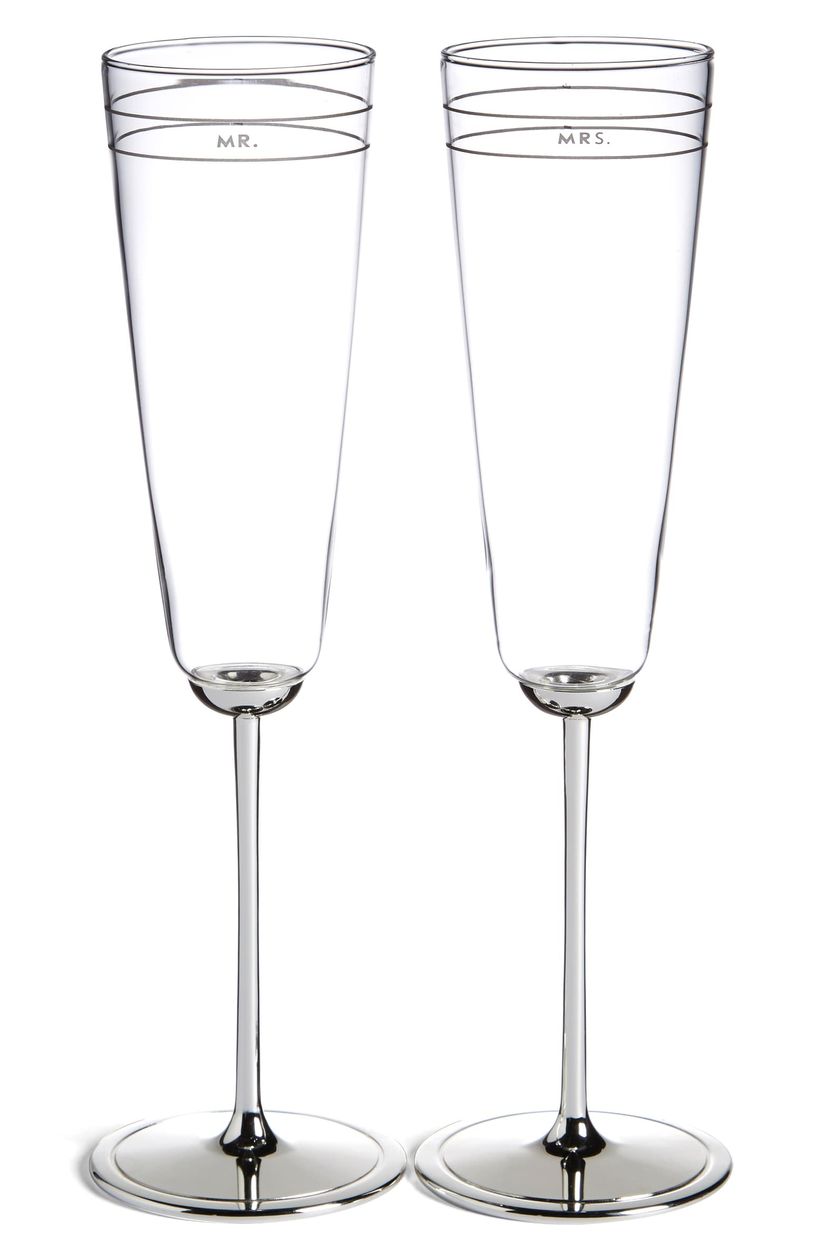 It doesn't get much cuter than these matching crystal champagne flutes with decorative silver-plated stems—one of our favorite anniversary gifts for parents.
Kate Spade New York 'Darling Point' champagne flutes, $75, Nordstrom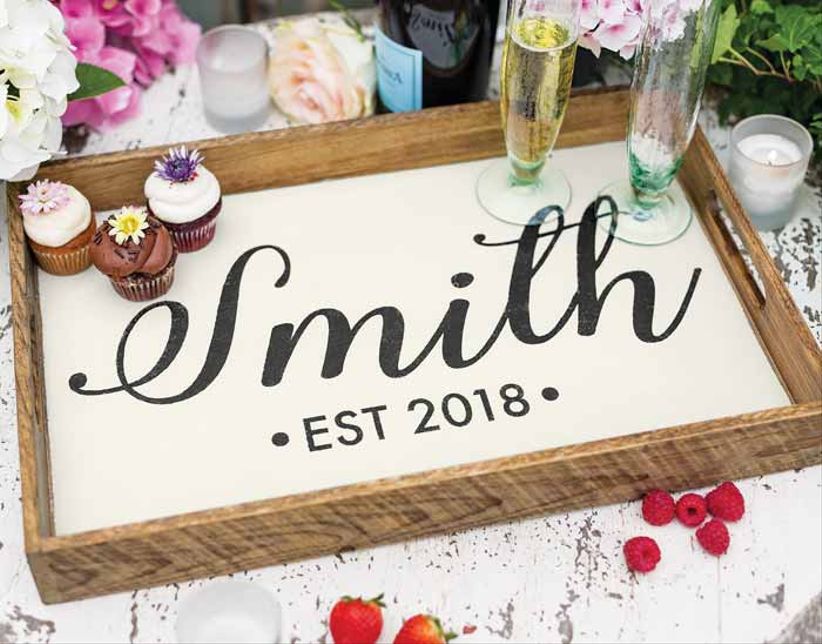 Customize this gorgeous rustics serving tray with your parents' last name along with the year they were married.
Olive & Cocoa customized serving tray, $148, Olive & Cocoa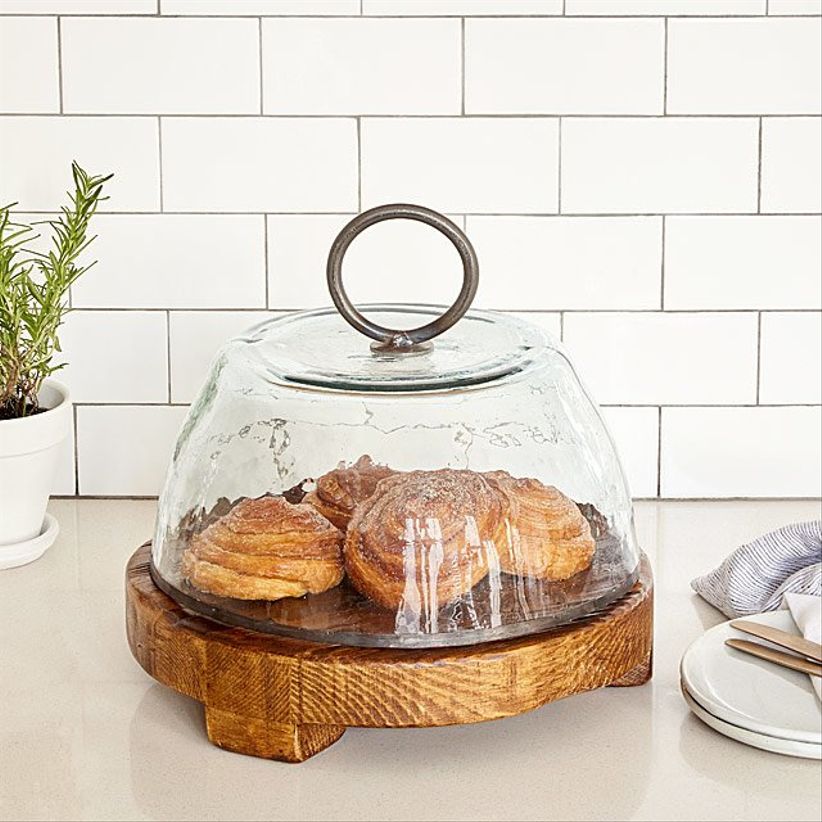 This gorgeous display will make any dessert stored inside look like a culinary masterpiece. It's made from the wood of old Hungarian buildings and polished with natural beeswax and mineral oils for a finishing touch.
Uncommon Goods reclaimed serving boards & cloche, from $75, Uncommon Goods
If you can somehow get your hands on your parents' vows from back when they said "I do," this is one meaningful way to show them off. You can have this custom made on your own computer and print from anywhere!
Minty Paperie Shop wedding vow keepsake wall art, $7, Etsy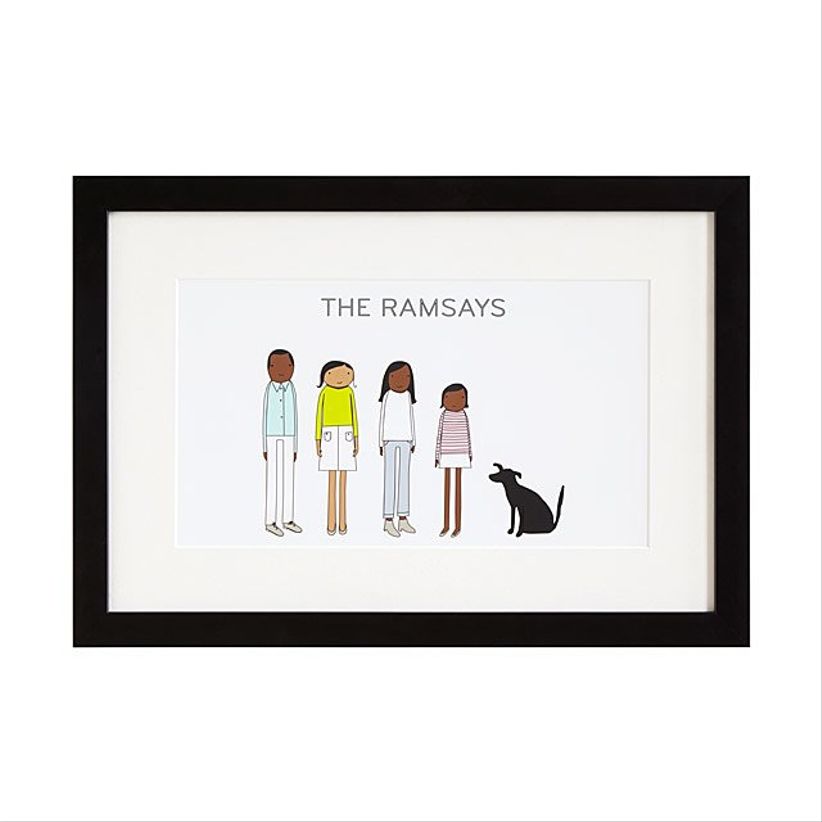 Show off your family's cast of characters with this customizable artwork by Shelly Klein. It's printed on 100% archival enhanced matte paper to make it truly pop whether framed or not.
Uncommon Goods personalized family print, from $75, Uncommon Goods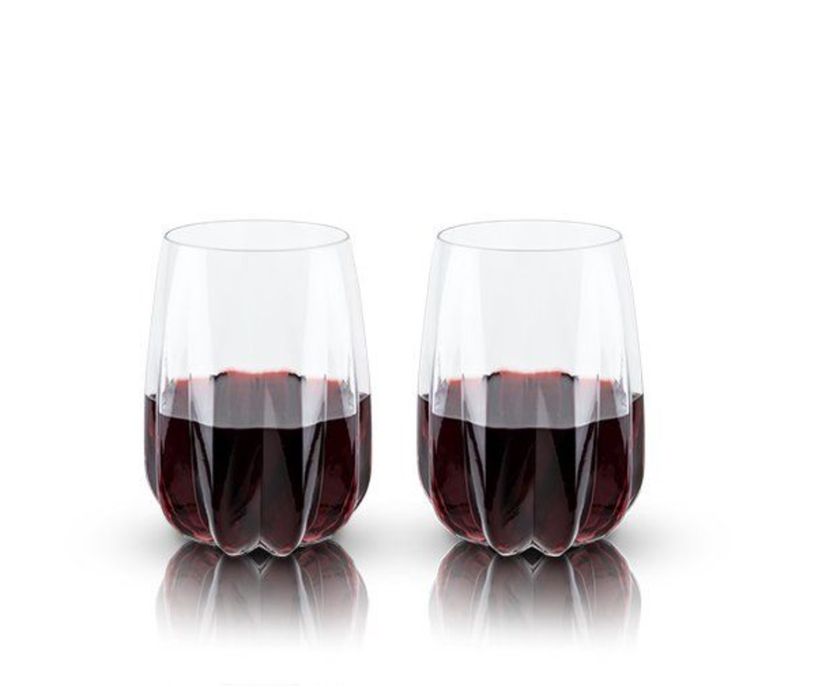 These funky-looking wine glasses aren't only great for cheersing to decades spent together, but they also serve as decorative pieces for your parents' home.
True Brands crystal cactus wine glasses, $34, True Brands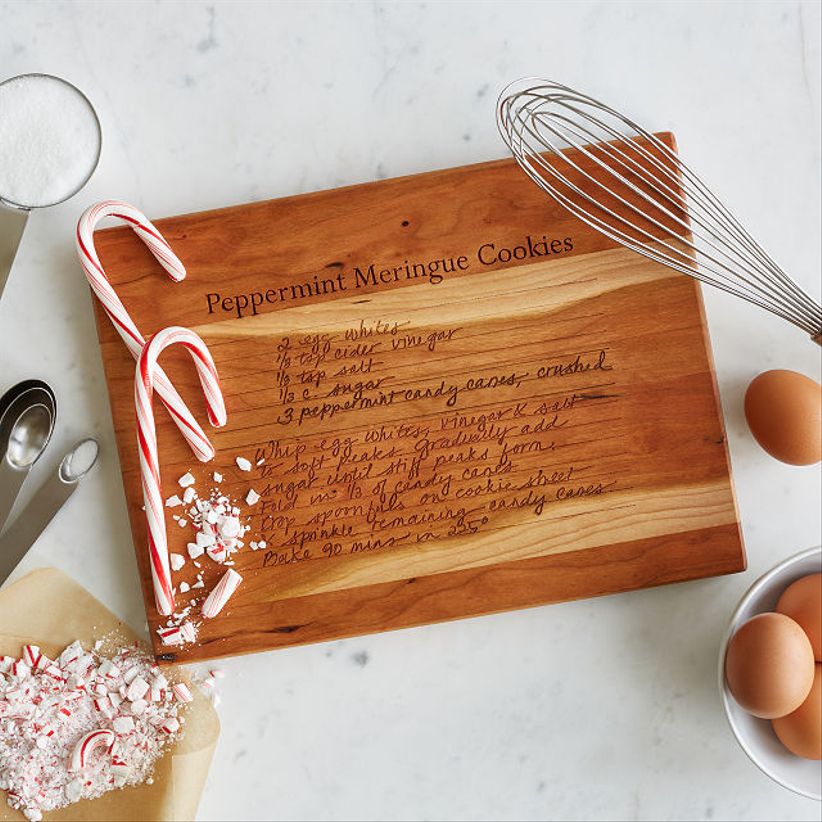 Have a special family recipe that your parents love? Have it etched into this beautiful cherry wood board.
Uncommon Goods personalized family recipe board, $100, Uncommon Goods
Disclosure: This post contains affiliate links, some of which may be sponsored by paying vendors.