When your child chooses the one they'll spend the rest of their life with, you naturally want to welcome their partner with open arms. Whether you've been an in-law for many years, or you'll be welcoming a new family member into your life this year, a great daughter-in-law gift for her always leaves a mark.
No matter what type of gift you choose—funny daughter-in-law gifts, personalized gifts for your daughter-in-law, or anything in between—she'll feel great knowing you thought of her and chose a gift you thought she'd love. That's why we've rounded up some of our favorite daughter-in-law gifts for you to choose from. Trust us—the right gift for her is here on our list. Happy shopping!
Vanity Case
A new vanity case is always an option if you're looking for gift ideas for a daughter-in-law. This butter-soft rose-hued leather case from Cuyana is sure to steal her heart. Hand-crafted in Argentina using sustainable practices, this beautiful yet diminutive case has just enough room for her beauty essentials.
Cuyana vanity case, $95, Cuyana
Toiletry Bag
This toiletry bag from Away boasts two zip pouches inside so she can store her toiletries without having to worry about leaks or spills. A full zip closure around the outside allows for a secure storage option she can feel comfortable with. While it may seem like an unusual gift for a daughter-in-law, this small bag is sure to come in clutch whenever she heads out of town.
Away The Small Toiletry Bag, $55, Away
Bright Pillow
These adorable geometric pillow covers have completely stolen our hearts. So if you're searching for the best gift ideas for a daughter-in-law, look no further. And at a great price point, you can grab enough for her to layer up for a fun, colorful look.
11 White Lane geometric art decorative throw pillow, from $10 each, Etsy
Fruit Bowl
Cool birthday gifts for your daughter-in-law are sure to score you some serious in-law points. So be sure to check out this amazing fruit bowl. With three levels, it holds bananas on top, since they ripen other fruits too quickly. Then, a platter in the middle allows your daughter-in-law to store fruit that's ready to eat, while the lower bowl safely stores fruit that's not yet ripe. Brilliant!
Uncommon Goods Just Ripe fruit bowl, $65, Uncommon Goods
Chic Hoops
If you're wanting to add a special piece to your daughter-in-law's jewelry collection, you can't go wrong with these simple yet elegant gold hoops from Cuyana. They're handcrafted to be lightweight for maximum comfort, which means they'll quickly become one of her everyday go-tos.
Cuyana mini hoop earrings, $145, Cuyana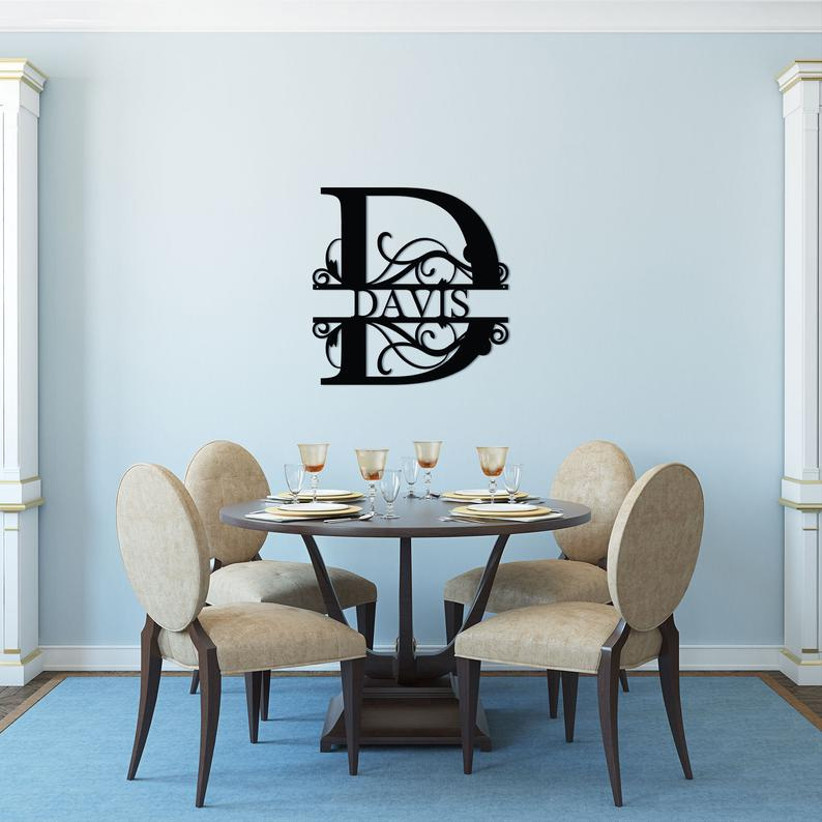 Monogram Sign
Make a real impression when you gift your daughter-in-law this dramatic monogram sign. It's perfect for a mantle or a front door, and makes a great way to display their new married last name.
48 Hour Monogram custom metal name sign, $50, Etsy
Flower Growing Kit
This birth month flower grow kit is the perfect birthday gift for your daughter-in-law. The kit arrives with a glass jar, soil and seeds to correspond with her birth month. It's a gift that will remind her of you as it grows and changes each day.
Uncommon Goods birth month flower grow kit, $34, Uncommon Goods
Silk PJs
Want make a splash with your daughter-in-law? This silky soft pajama set is certainly a good way to do it. Available in nine gorgeous hues, this high-quality set is one of our favorite new daughter-in-law gifts. And who knows—maybe she'll even bring it along on her honeymoon!
Lunya washable silk pajama set, $178, Lunya
Sentimental Necklace
This sweet daughter-in-law gift necklace is something she won't soon forget. It's a pretty necklace with a beautiful sentiment: how much she means to you.
Luv and Gratitude daughter-in-law gift necklace, $30, Etsy

Hilarious Mug
Funny daughter-in-law gifts like this hilarious coffee mug (my hair, tho!) are sure to gain her affection. Snag this if you're looking for a quick, simple gift she'll use and love.
YouNiqueDesignsStore daughter-in-law coffee mug, $15, Etsy
Comfy Slippers
Show your soon-to-be daughter-in-law you understand how hard she's been working to plan the wedding when you gift her these furry slippers. Available in four cute colors, this future daughter-in-law gift is the perfect accessory when she wants to kick back and relax a bit.
Caslon Celia scuff slipper, $30, Nordstrom
Modern Carry-On
Searching for future daughter-in-law gifts? Why not opt for a sleek suitcase she can bring along on her honeymoon? This top performer from Away is crafted with a super-strong polycarbonate outer, and is "packed" with extra features, like a hideaway laundry bag, swivel wheels and plenty of space for all the essentials.
Away carry-on suitcase, $225, Away
Cozy Throw Blanket
A beautiful throw blanket is always a good gift, and this one is no exception. It features a basketweave design and an attractive fringe for a stylish look. Available in six pretty pastel hues.
Sferra Terzo throw blanket, $89, Nordstrom
Collage Picture Frame
Looking for great Christmas gifts for your daughter-in-law? This photo collage makes a great choice! It's got room for eight of her favorite snaps, along with a small letter board in the center. So cute!
MELANNCO photo frame, $20, Amazon
Personalized Bracelet
We love the idea of giving personalized gifts for a daughter-in-law. This cute, colorful bracelet from BaubleBar is sure to become a fast favorite. It would make a perfect birthday gift for your daughter-in-law.
BaubleBar custom disc Pisa bracelet, $40, BaubleBar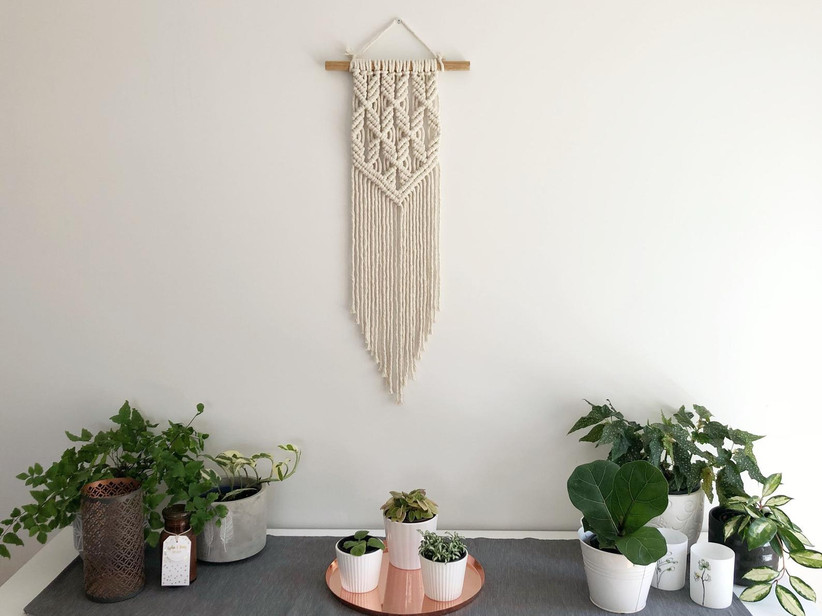 Macrame Wall Hanging
One of the hottest trends in home decor these days, a macrame wall hanging makes a perfect daughter-in-law gift. This one is pretty without being overbearing, and comes in nine pretty colors.
Wallflower and Wyat macrame wall hanging, $37, Etsy
Silk Pillowcase
The benefits of a silk pillowcase are many: that's what makes this one of the best gifts for a daughter-in-law. Available in charcoal or black, this silk case is better for her skin and hair, and won't leave her with bedhead when she wakes up in the morning.
Slip pure silk pillowcase, $89, Sephora
Edgy Earrings
Add a tiny hint of elegant detail to your daughter-in-law's ears when you gift her these adorable earrings. They're adorable worn alone or alongside other earrings for a layered look.
BaubleBar Tallo 18K gold chain earrings, $48, BaubleBar
Pretty Kimono
Kimonos are oh-so flattering on many body types. That's why it's one of the best daughter-in-law gifts. This one is a total bargain; it's available in tons of different colors and patterns, and hangs loosely for a chic look she'll love.
Chicgal women's floral chiffon kimono, $14, Amazon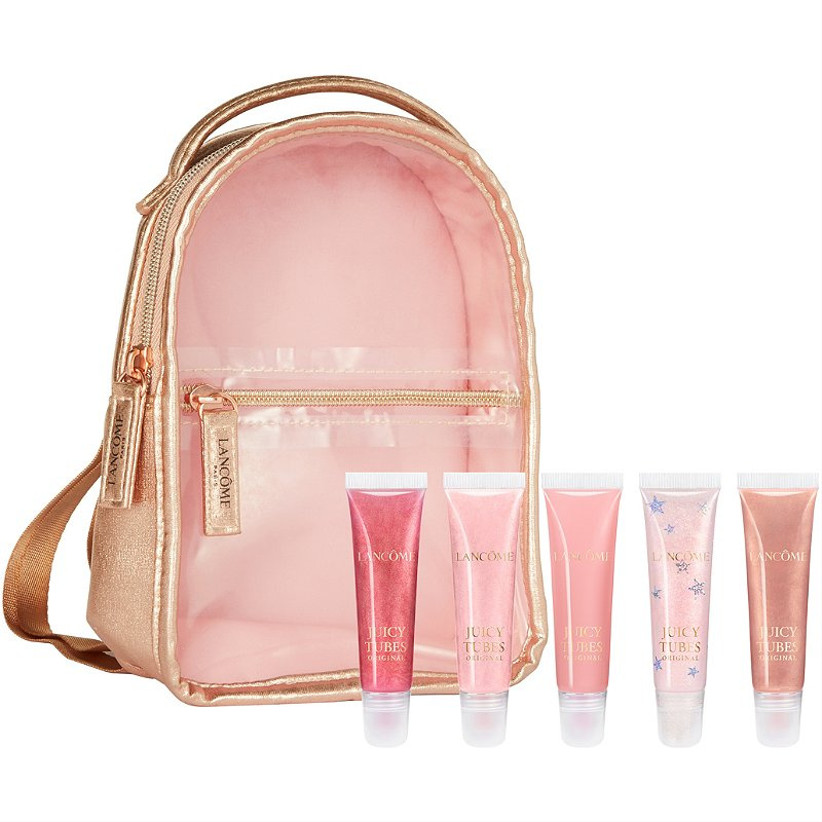 Luxe Lip Glosses
This zip-up backpack with five luxurious lip glosses would make a cool birthday gift for your daughter-in-law. The long-lasting gloss contains just a hint of color for a beautiful shine she'll love.
Lancome juicy tube with backpack, $22, Nordstrom
Special Blanket
Who wouldn't want an oversized, cozy blanket as a gift? And when it comes scrawled with this sweet sentiment, well, even better. This pretty green fleece blanket comes in small, medium or large to keep her toasty on even the coolest nights. So if you're looking for the best gifts for your daughter-in-law, be sure to put this one on the list.
Urban Forest Wood daughter-in-law fleece blanket, $30, Etsy
The Ultimate Socks
Gift your daughter-in-law a pair of crazy cozy socks! It is one of the more unusual gifts for a daughter-in-law? Perhaps, but we're sure she'll love them!
UGG Alice cozy chenille socks, $20, Amazon
Versatile Bangle
Shopping for daughter-in-law jewelry? Why not opt for this pretty rose gold bangle bracelet? A tiny solitaire pairs with an infinity bangle for a layered look that's great for everyday wear.
Swarovski infinity rose gold bracelet, $89, Amazon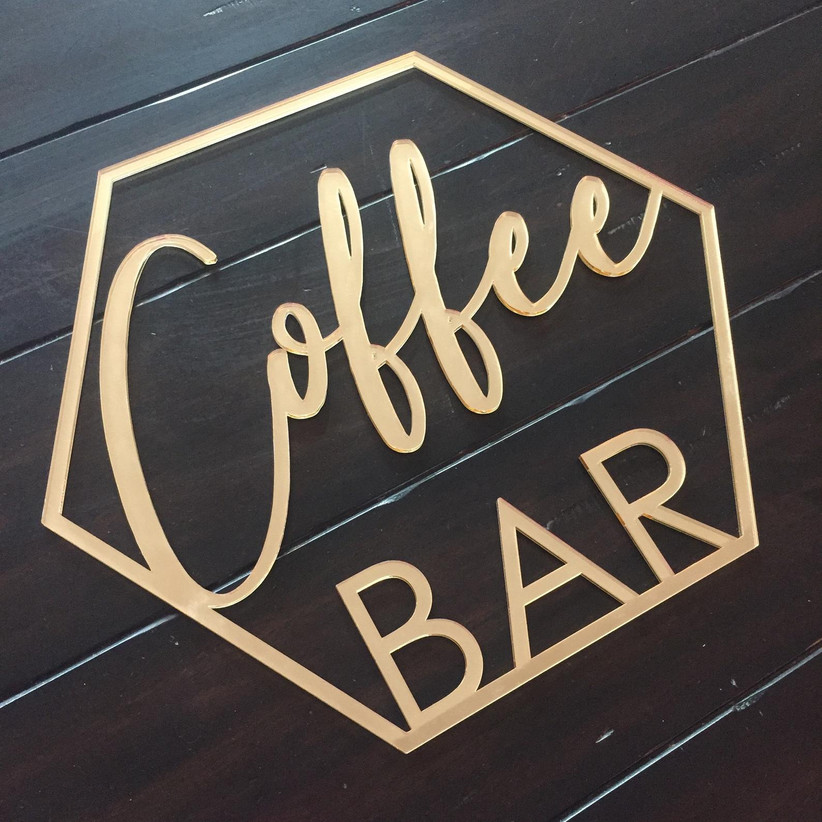 Coffee Bar Sign
Your daughter-in-law will always be able to find the coffee when you gift her this sizable coffee bar acrylic sign. This chic octagonal sign is available in five trendy hues to match with any home decor.
The Confetti Home coffee bar sign, from $75, Etsy
Custom Home Portrait
One of the best daughter-in-law gifts is a custom portrait of the home she shares with your child. This beautiful watercolor comes at a great price.
Mono Art and Design custom house portrait, from $38, Etsy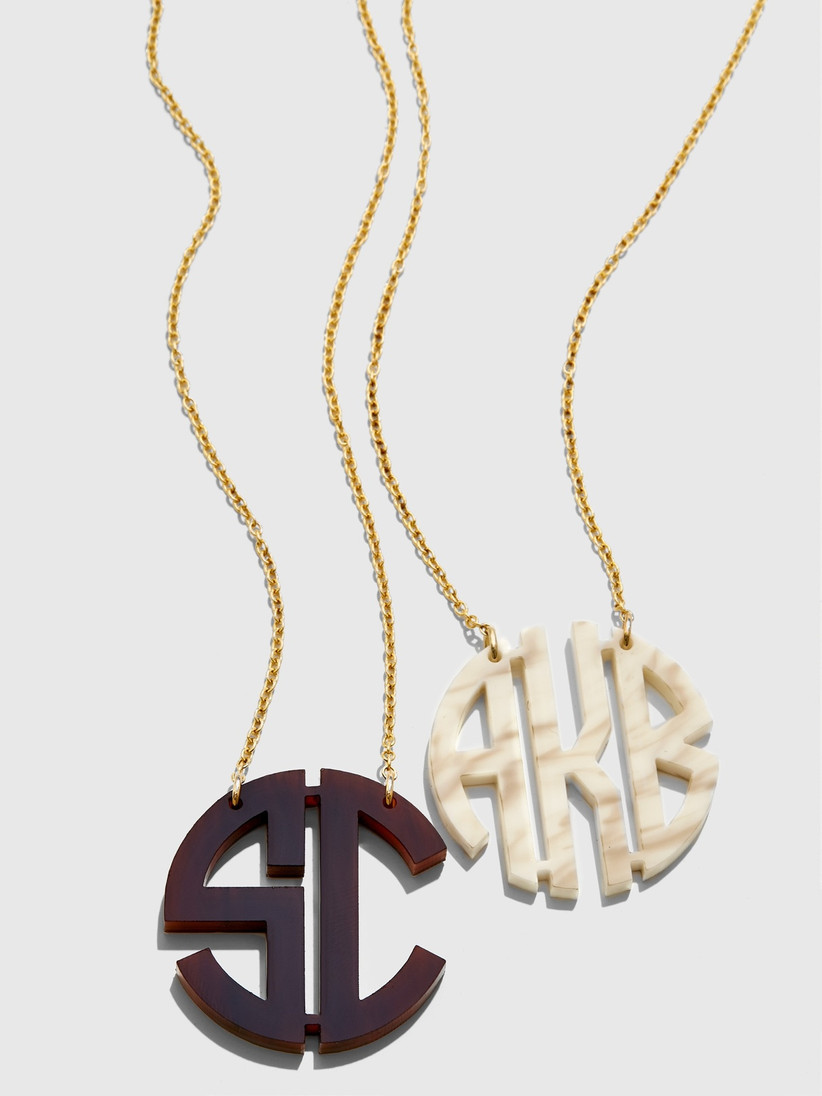 Monogram Necklace
These oh-so-trendy block monogram necklaces would be the perfect birthday gift for your daughter-in-law. Choose from one two or three letters in a variety of colors and sizes that allow you to nail her individual style.
BaubleBar acrylic block monogram necklace, $58, BaubleBar
Disclosure: This post contains affiliate links, some of which may be sponsored by paying vendors.