16 Bridal Shower Gift Ideas for Every Type of Bride
Whether you're shopping for a fashionista bride or a gal who loves to travel, find the right bridal shower gifts for your bestie here!
We have included third party products to help you navigate and enjoy life's biggest moments. Purchases made through links on this page may earn us a commission.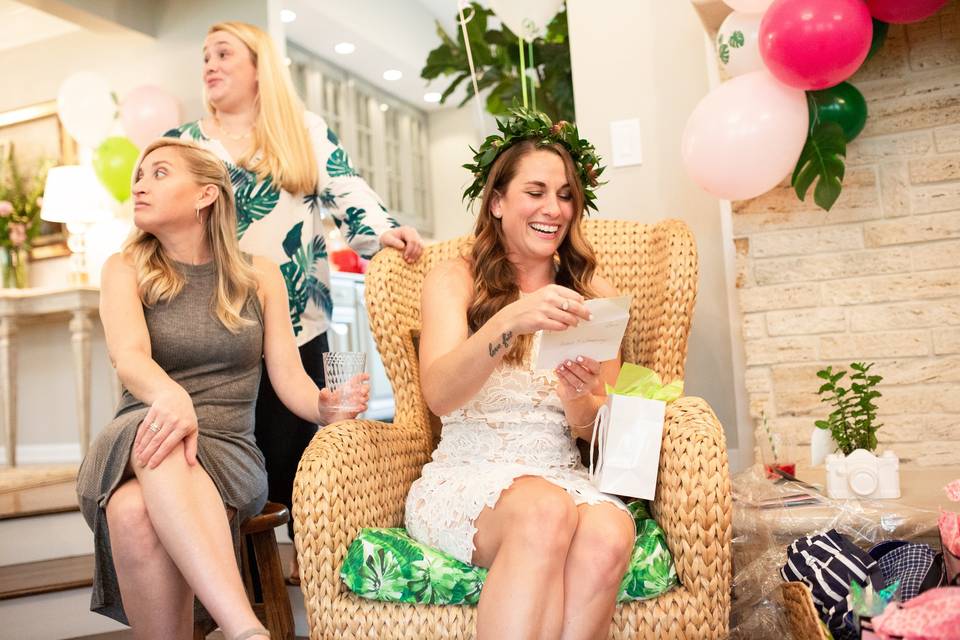 While most of today's couples create a wedding registry, sometimes you need bridal shower gifts for the bride that are more personalized than a coffee maker or set of Turkish bath towels. Thankfully, there's no shortage of wedding shower gift ideas to impress even the most put-together, knows-what-she-wants bride-to-be. Whether she has a love of fashion, culinary arts or has recently caught the travel bug, she will appreciate a gift that not only comes from the heart, but from the mind as well, since it's so her! So if you're in search of the best bridal shower gift ideas for the bride who has everything, keep reading!
Here are some of our favorite bridal shower gift ideas tailored to every type of bride.
For the wine-obsessed bride…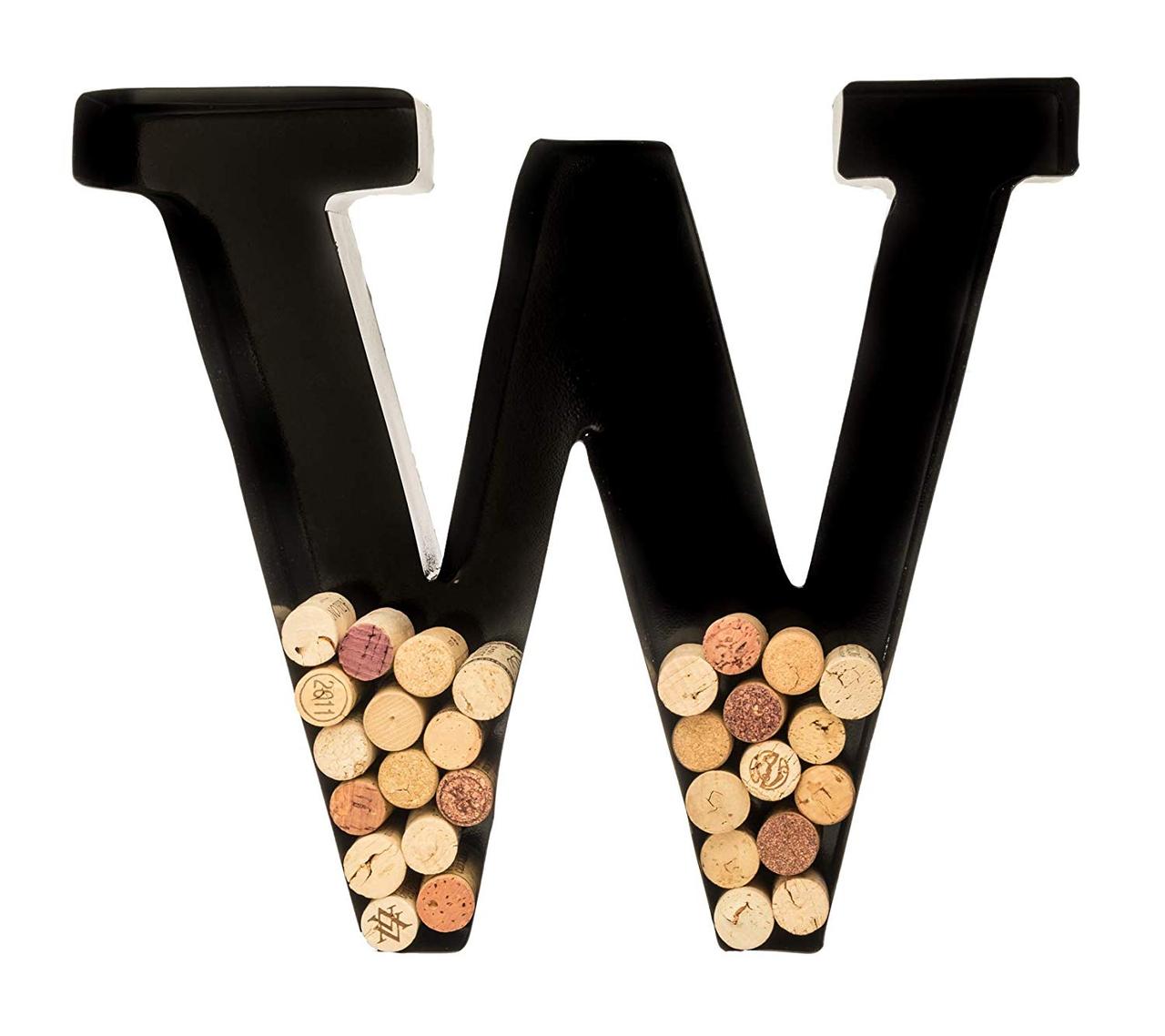 If the bride-to-be loves a good vino, she's sure to get a kick out of this monogram wine cork holder. It's crafted with sturdy metal, stands upright, and is finished with a glossy black hue that coordinates with just about any decor. Choose from any letter of the alphabet to represent her soon-to-be last name. Most letters hold close to 100 corks.
Will's wine cork holder, $20, Amazon
For the sentimental bride…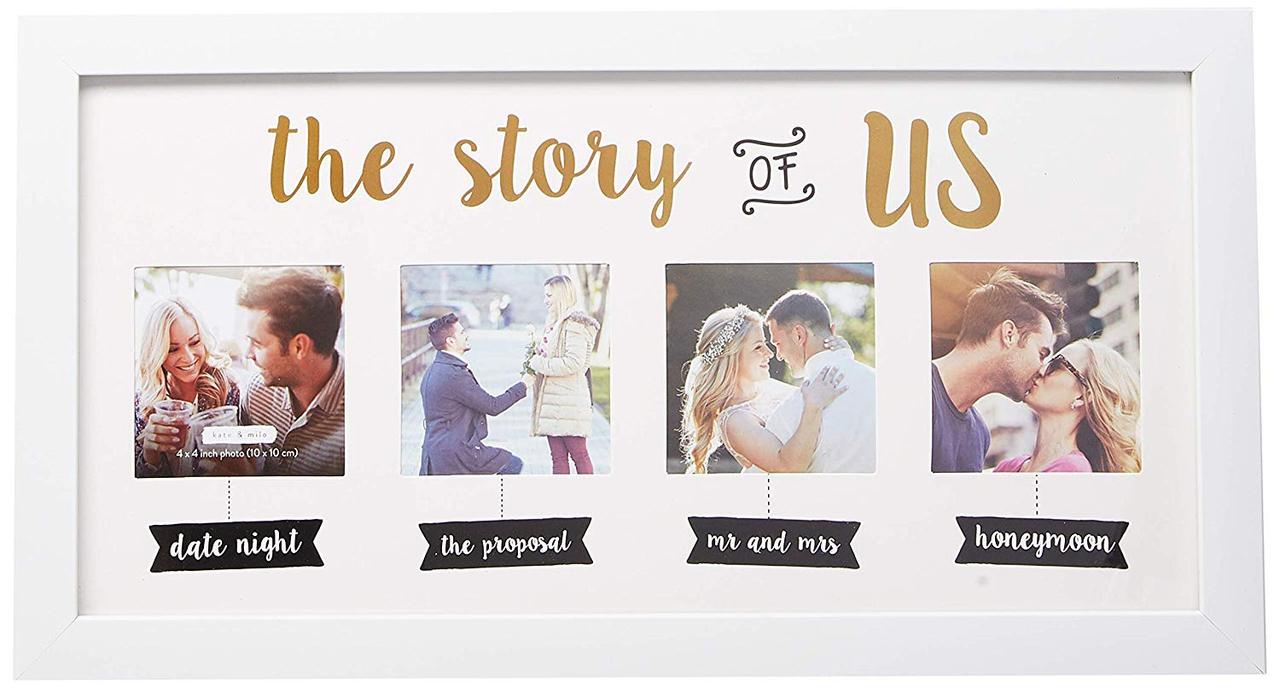 If you need wedding shower gift ideas for the sentimental gal, she'll love this four-photo frame that allows her to capture four key milestones in her relationship: from first date to the honeymoon. Each photo insert is an Insta-worthy 4x4 square, while the frame itself is 19x10—a perfect size for displaying on a wall or mantle.
Kate & Milo 'The Story of Us' Photo Frame, $25, Amazon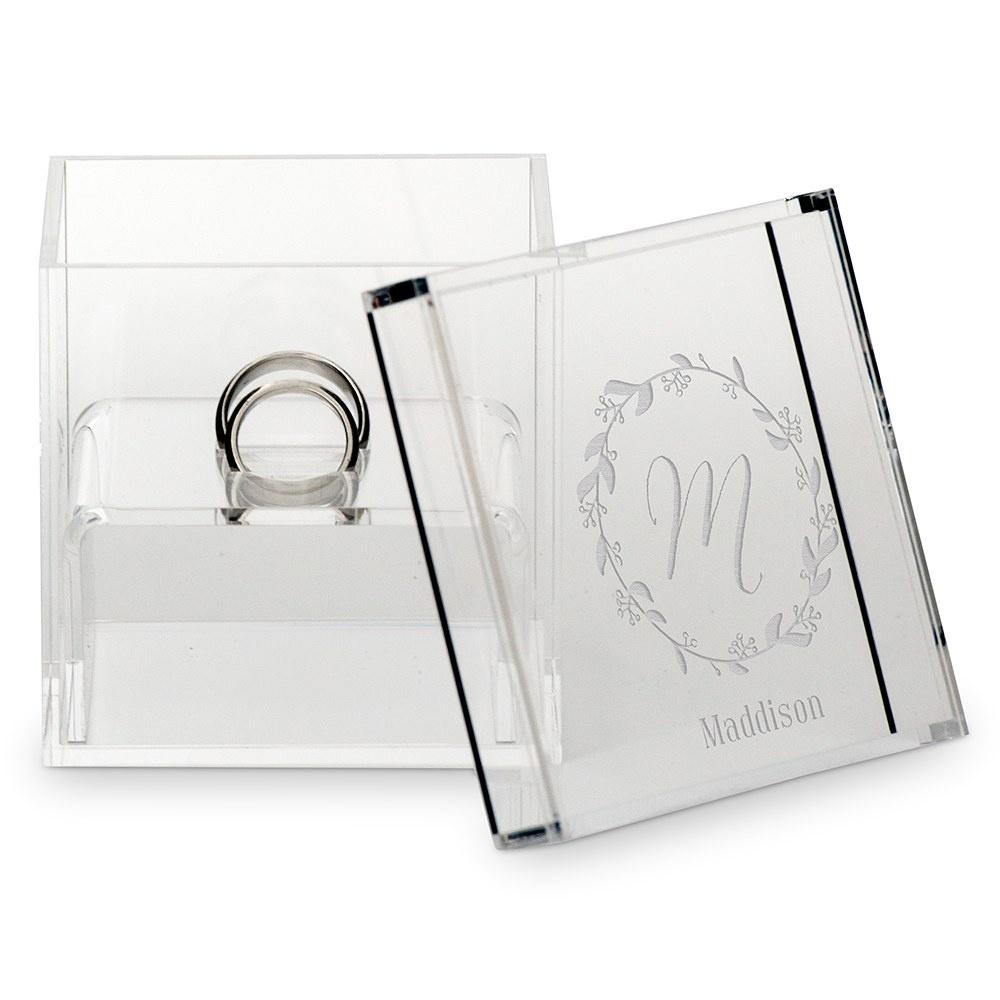 There's nothing she's more sentimental about right now than her engagement ring (and of course, it's soon-to-be companion). That's why a ring box is one of our favorite bridal shower gifts for the bride. Here's a beautiful, clear ring box to consider that's modern and goes with most home decor styles.
WeddingWire Shop clear acrylic ring box, $35, WeddingWire Shop
For the travel-loving bride…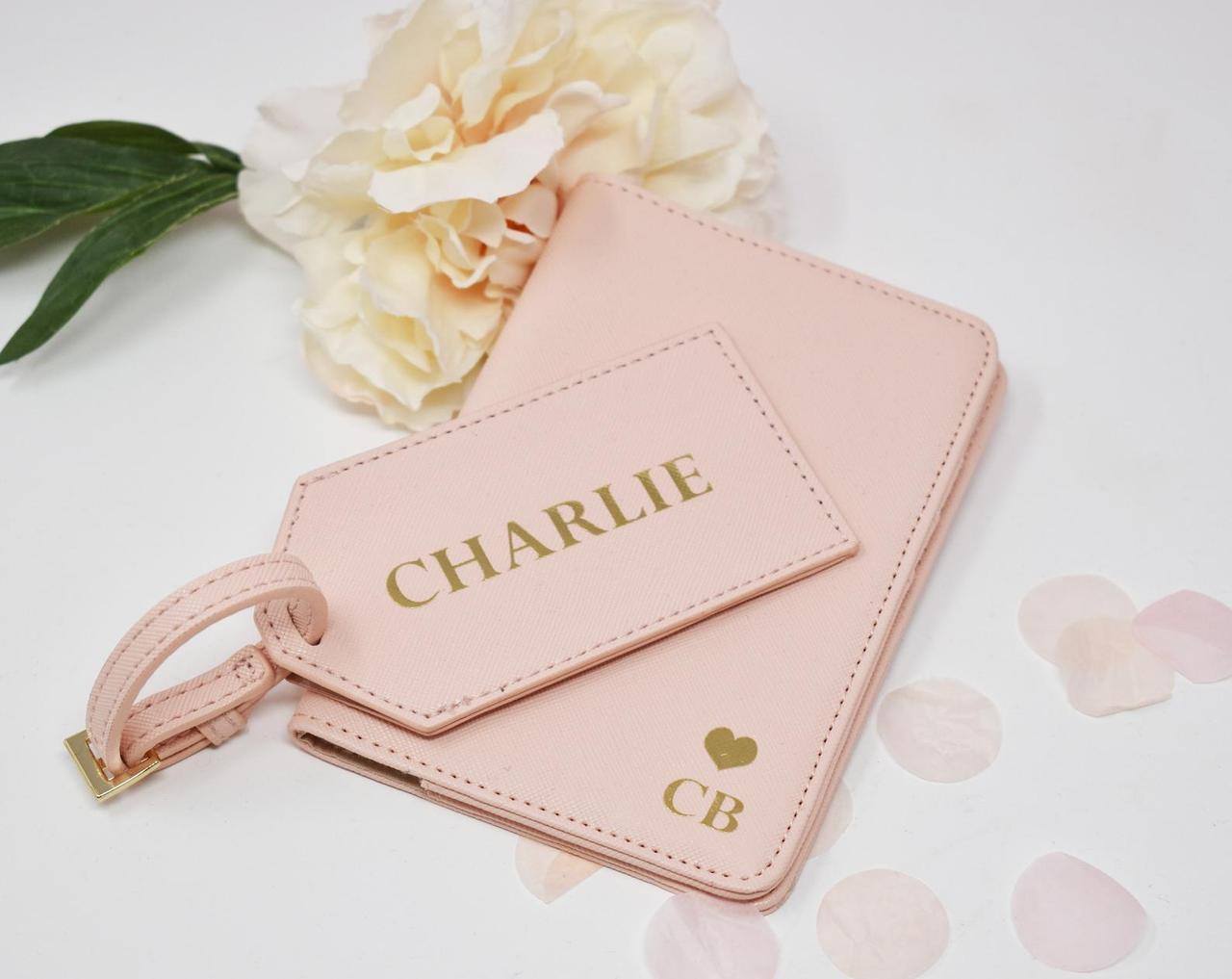 If the bride-to-be's honeymoon is just one in a dozen trips she plans to take in the next several years, she'll need the right travel gear to follow her from country to country and coast to coast. We've got a few gift ideas for the bride who loves to roam. First is this leather passport cover and luggage tag in a sweet pink hue that's oh so feminine. The set is also available in black or white, and you can choose from three different shimmery shades for personalizing (up to 16 characters).
Amy Lucy Designs personalized passport holder set, $17, Etsy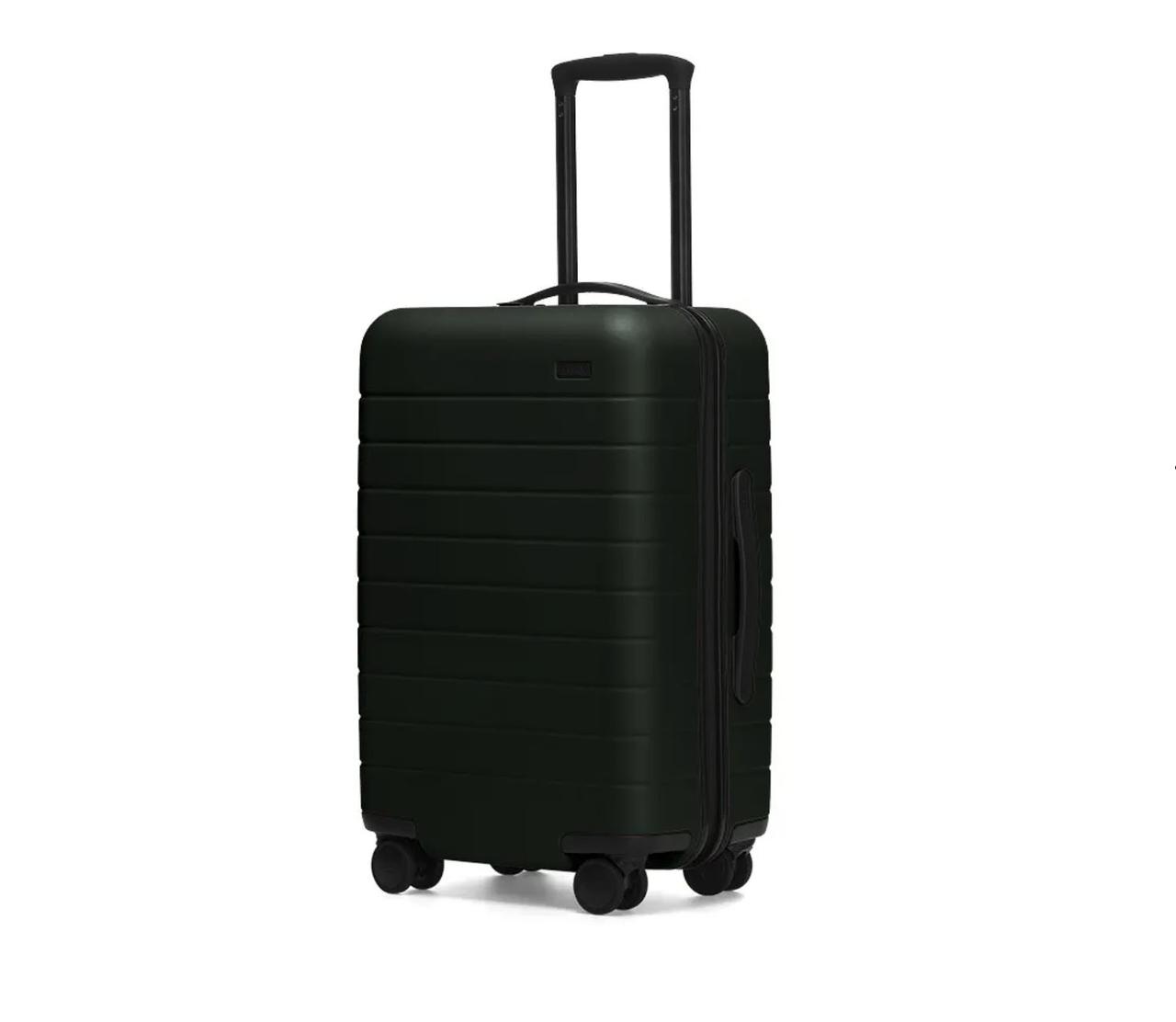 Another traveler favorite? A piece of luggage from Away. Their premium travel bags are constructed of a virtually indestructible polycarbonate outer shell, with a spacious interior that includes a zip-up laundry compartment. What's more, this luggage comes with a removable USB phone charger and TSA-approved combination lock. Choose from nine sleek colors for a personalized look.
Away The Carry-on, $225, Away
For the self-care oriented bride…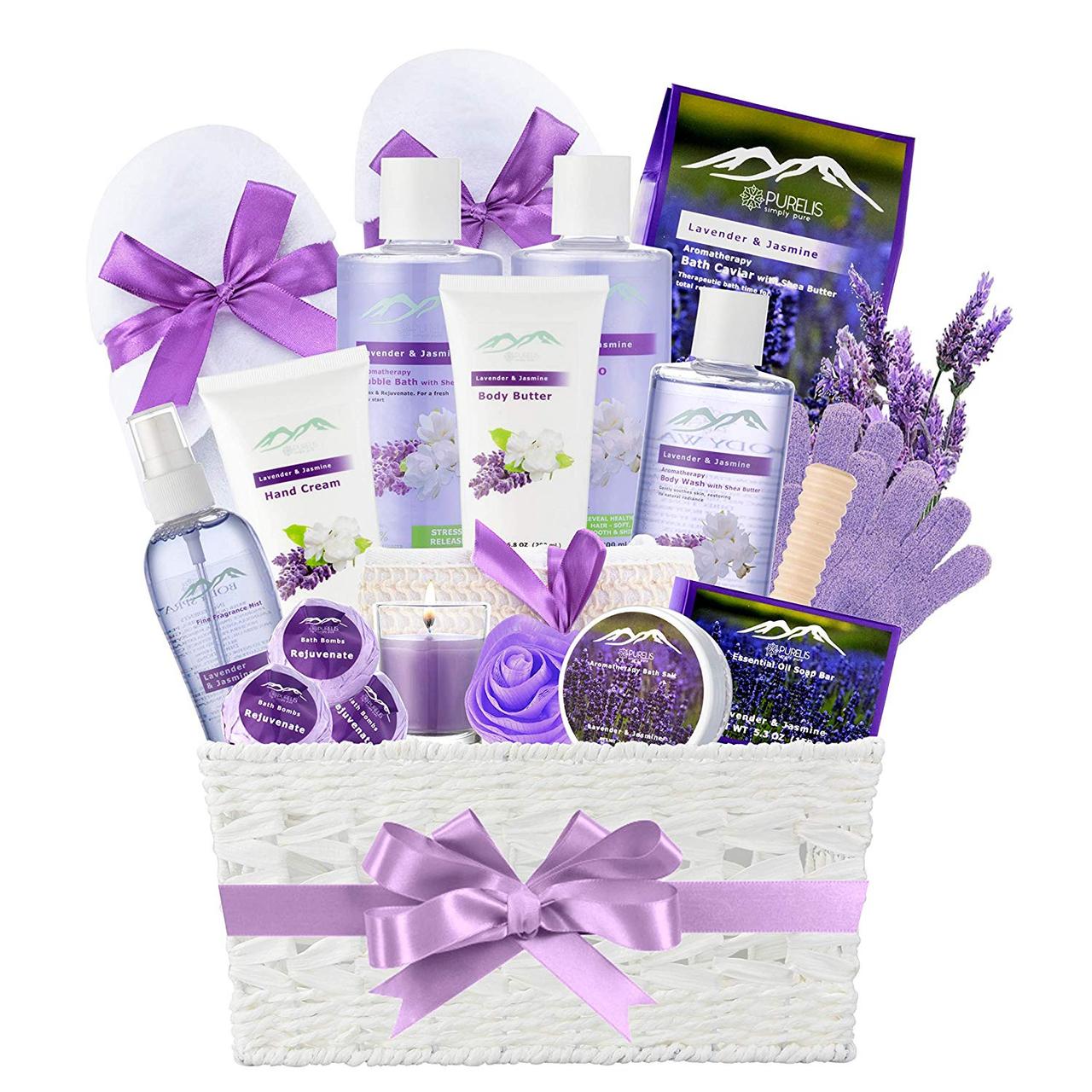 What bride can't use a little TLC, especially in the months leading up to her wedding? This all-in-one gift has everything a bride-to-be needs to relax, chill out and get ready for her big day. This curated gift box includes a variety of items blended with lavender and jasmine, including body wash, lotion, body butter, mist, bath salts and soap. Plus, it comes with all the scrubbers, mitts and brushes she could ever wish for. The included candle provides the perfect ambiance for relaxation.
Purelis Jasmine Lavender gift basket, $41, Amazon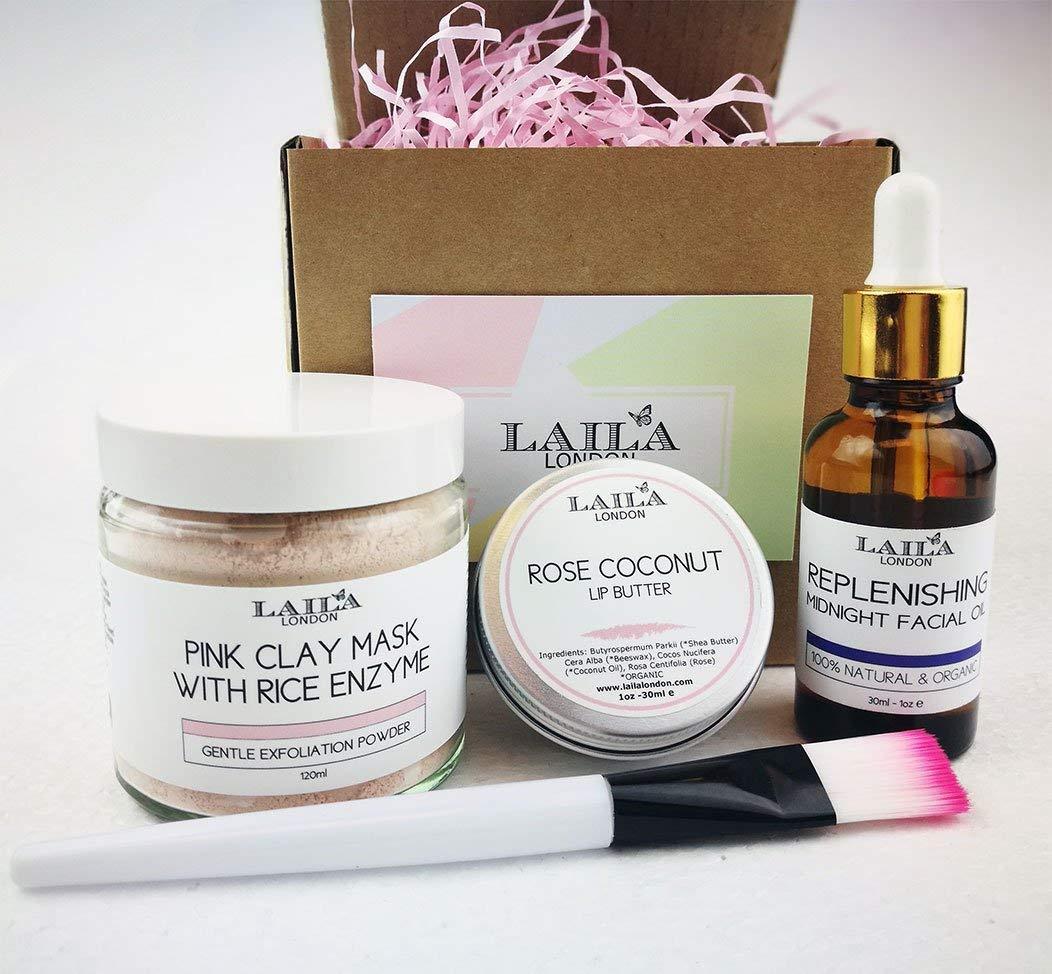 And this luxury facial set will give her skin that glows on her big day. Even more than it already would, that is. This upscale offering from London-based Laila includes a clay face mask sourced directly from France, rose coconut lip butter and a moisturizing facial oil for radiant skin.
Laila London Ltd. organic spa set, $35, Amazon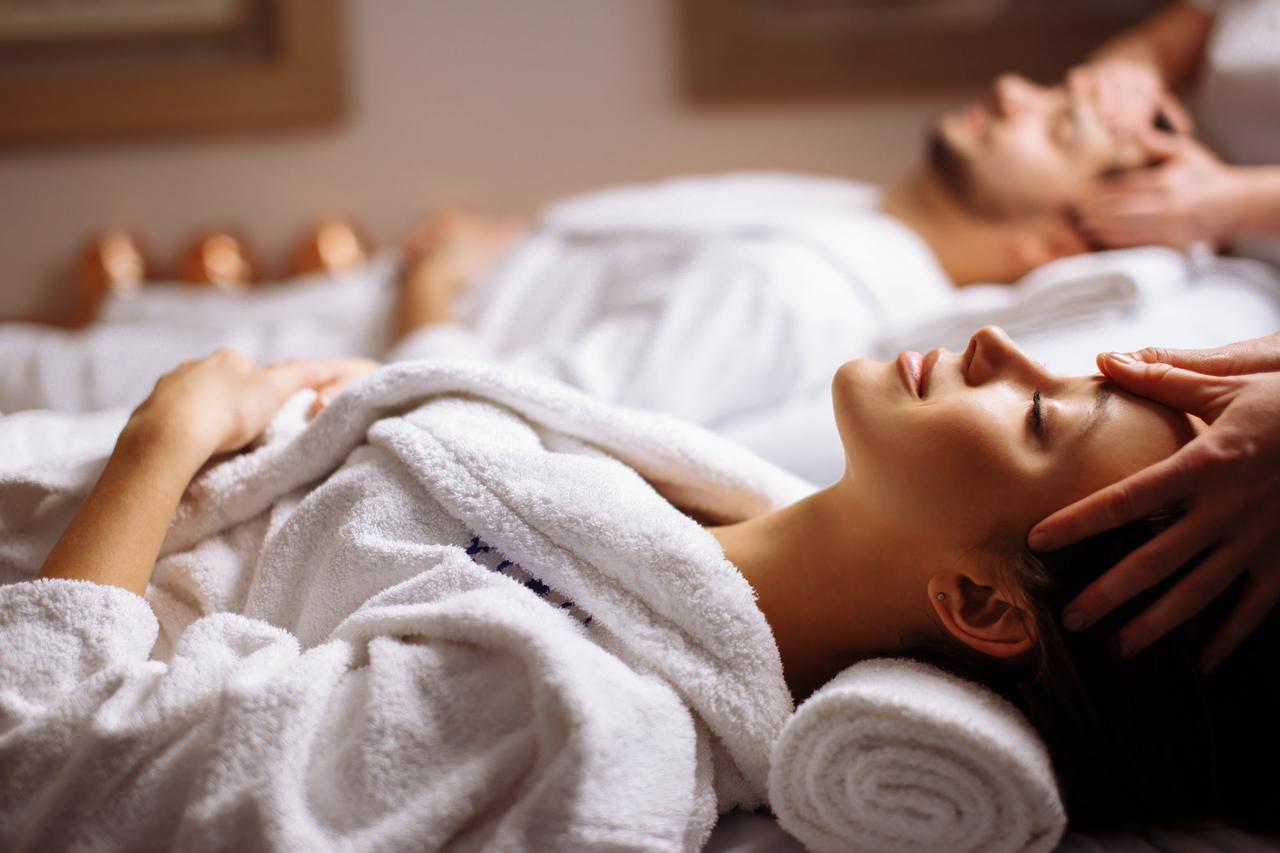 What bride-to-be doesn't deserve a trip to the spa? We can't think of any! Let her choose her own favorite pampering spot when you gift her a Spaweek gift card. Available in any denomination, it's a great choice if you're looking for the best bridal shower gifts for the bride who has everything.
Spaweek gift card, prices vary, Spaweek
For the chef-inspired bride…
For the bride-to-be who loves to cook, a personalized cutting board is a gift that goes the distance. Now, she can showcase her married moniker at her next gathering when you gift her this stunning wood cutting board. Choose from 12x9 or 15x12, and two different wood finishes: maple or walnut. Every time the bride-to-be wants to whip up a delicious meal, she'll be reminded of one of the most amazing days of her life.
Straga Cutting Boards classic swirl cutting board, from $29, Etsy
For the self-aware bride...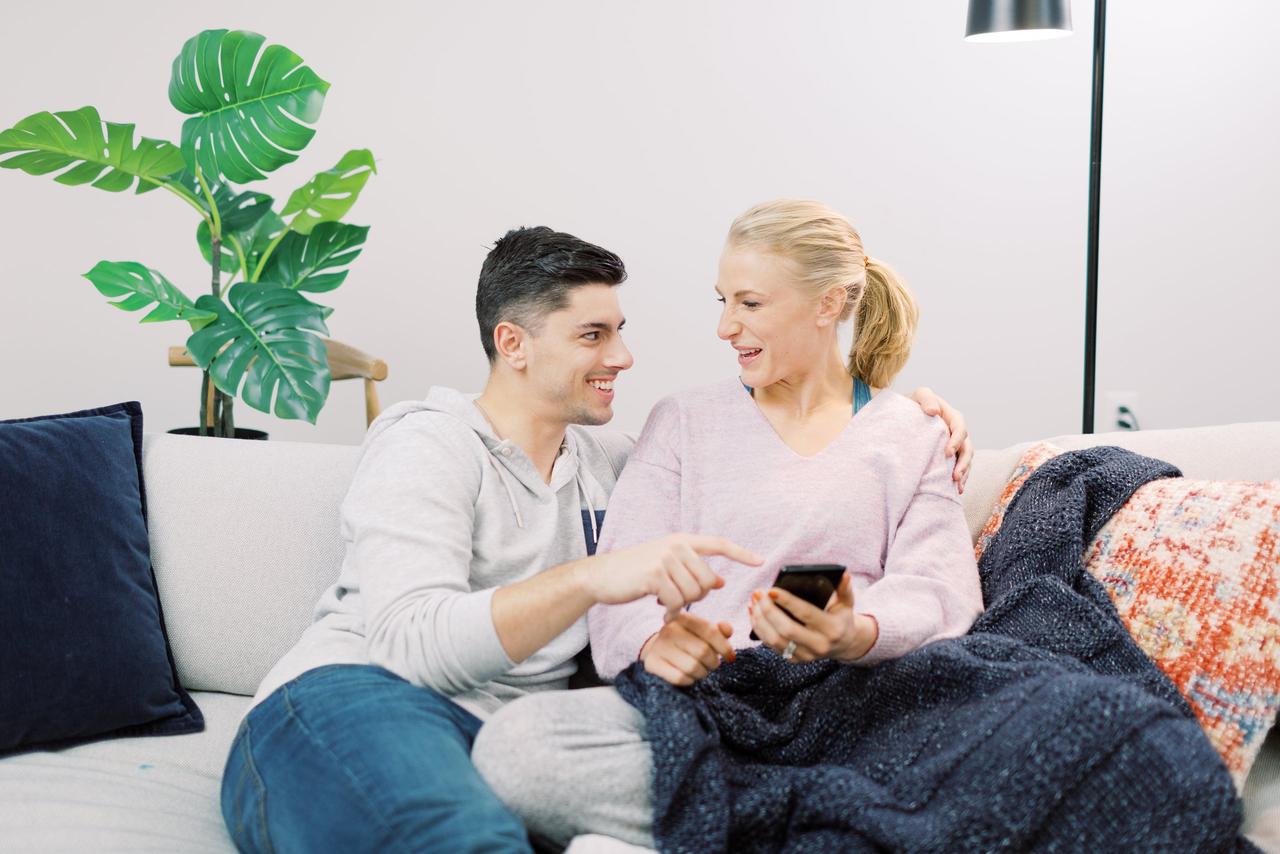 This bridal shower gift idea might sound a little strange at first, but premarital counseling might be the best gift the bride-to-be and her spouse-to-be receive for their shower. A premium membership to the Lasting app provides couples with a guided counseling program that's tailored to them, helping couples strengthen their relationship for the long haul.
Lasting premium membership, $12 per month, Lasting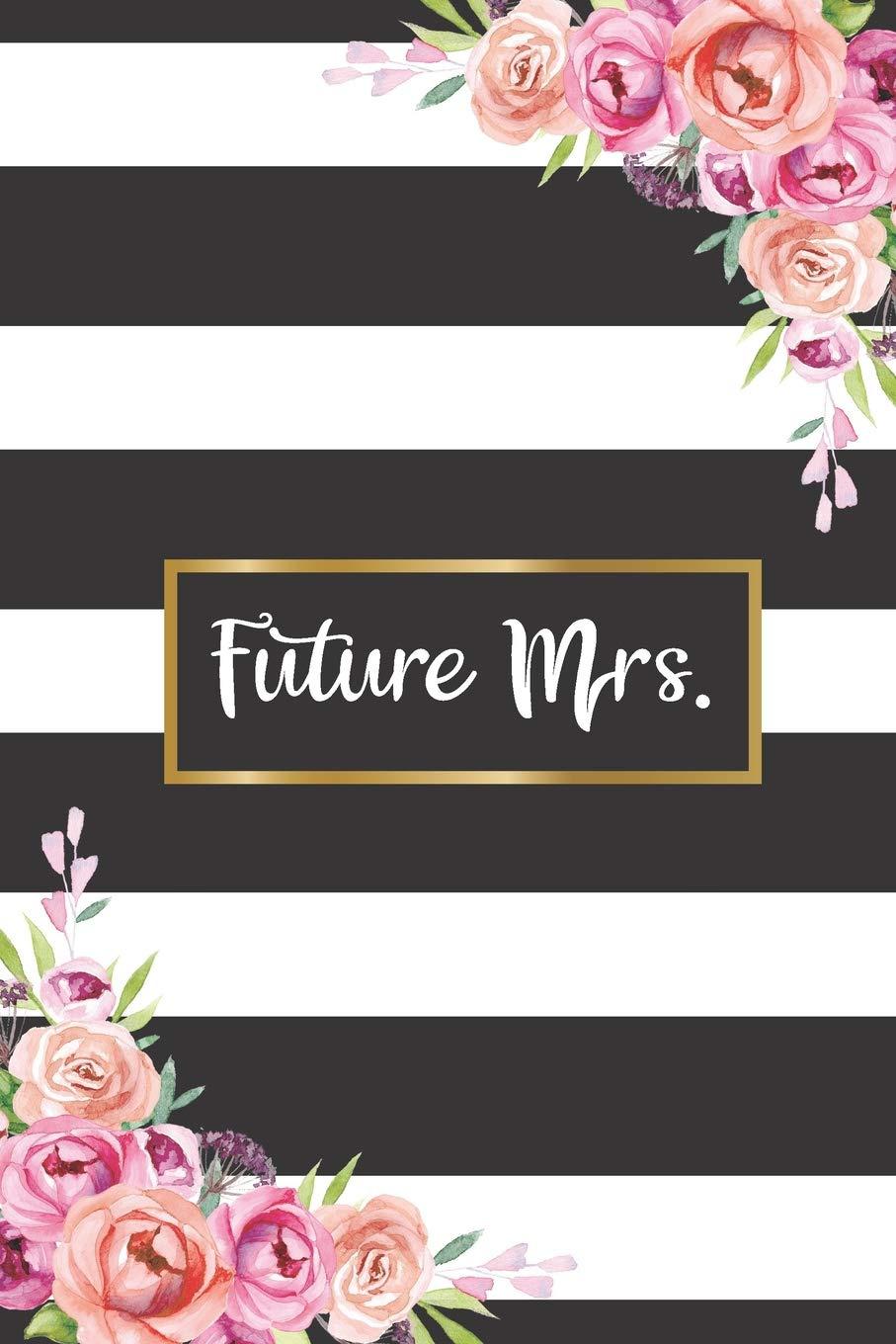 Failing that, this bride-to-be journal also gives her a space to jot down all her thoughts and notes about her upcoming big day. This one, featuring a trendy black and white cover, is small enough for her to stash in her purse and pull out whenever inspiration strikes.
Planner Emporium Future Mrs wedding notebook and organizer, $7, Amazon
For the fashionista bride…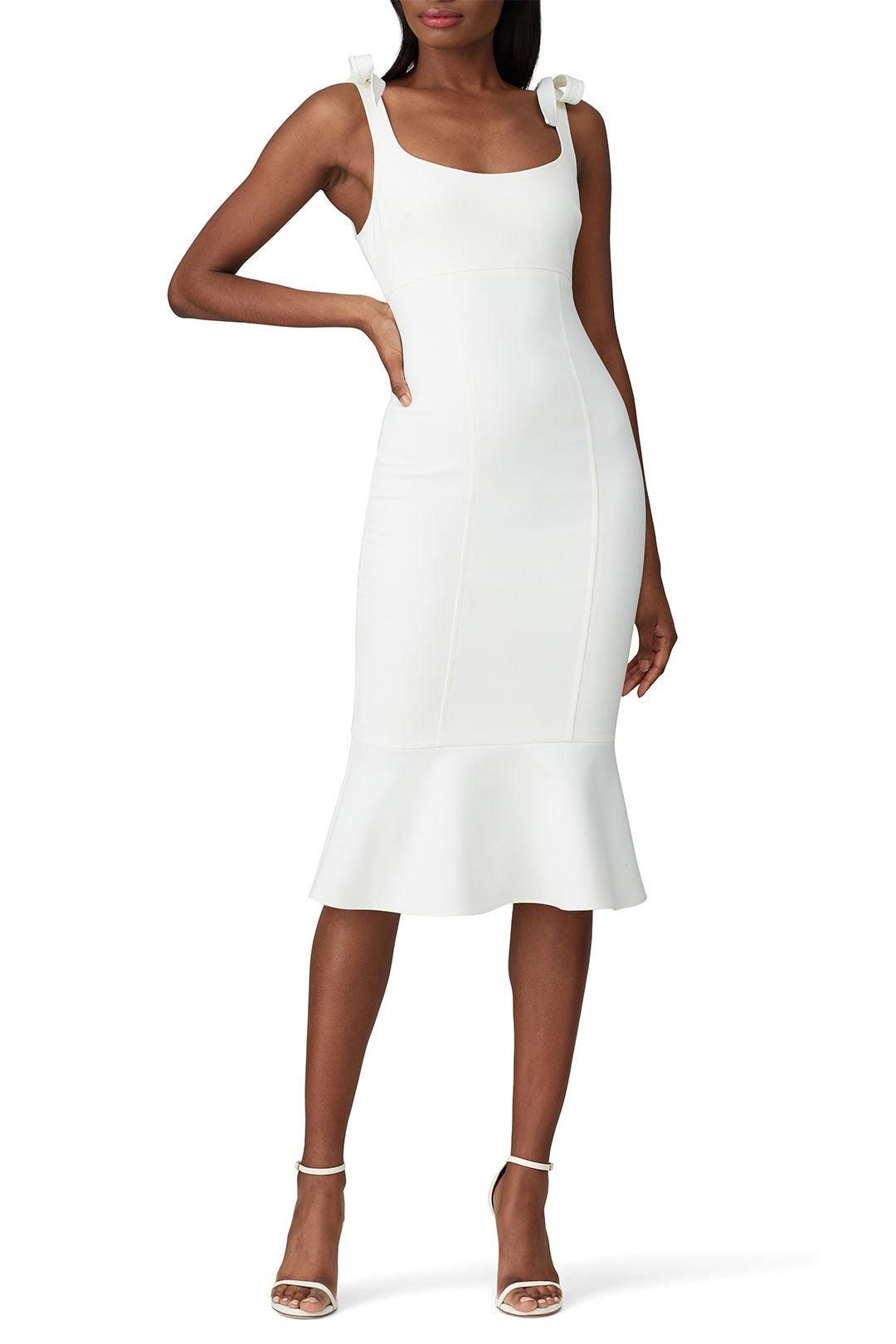 If there's one time in your life where you need a lot of nice pieces of clothing, it's during wedding season, when you're the bride-to-be. There are so many occasions where you need to find that perfect dress or outfit, such as your shower, bachelorette party, rehearsal dinner, and post-wedding brunch. So, for the bride-to-be who loves to shop, but doesn't have the time with all of the wedding-planning activities she has lined up, order her a gift card to Rent the Runway, where she can choose to rent designer outfits whenever she needs them!
Rent the Runway gift card, pricing varies, Rent the Runway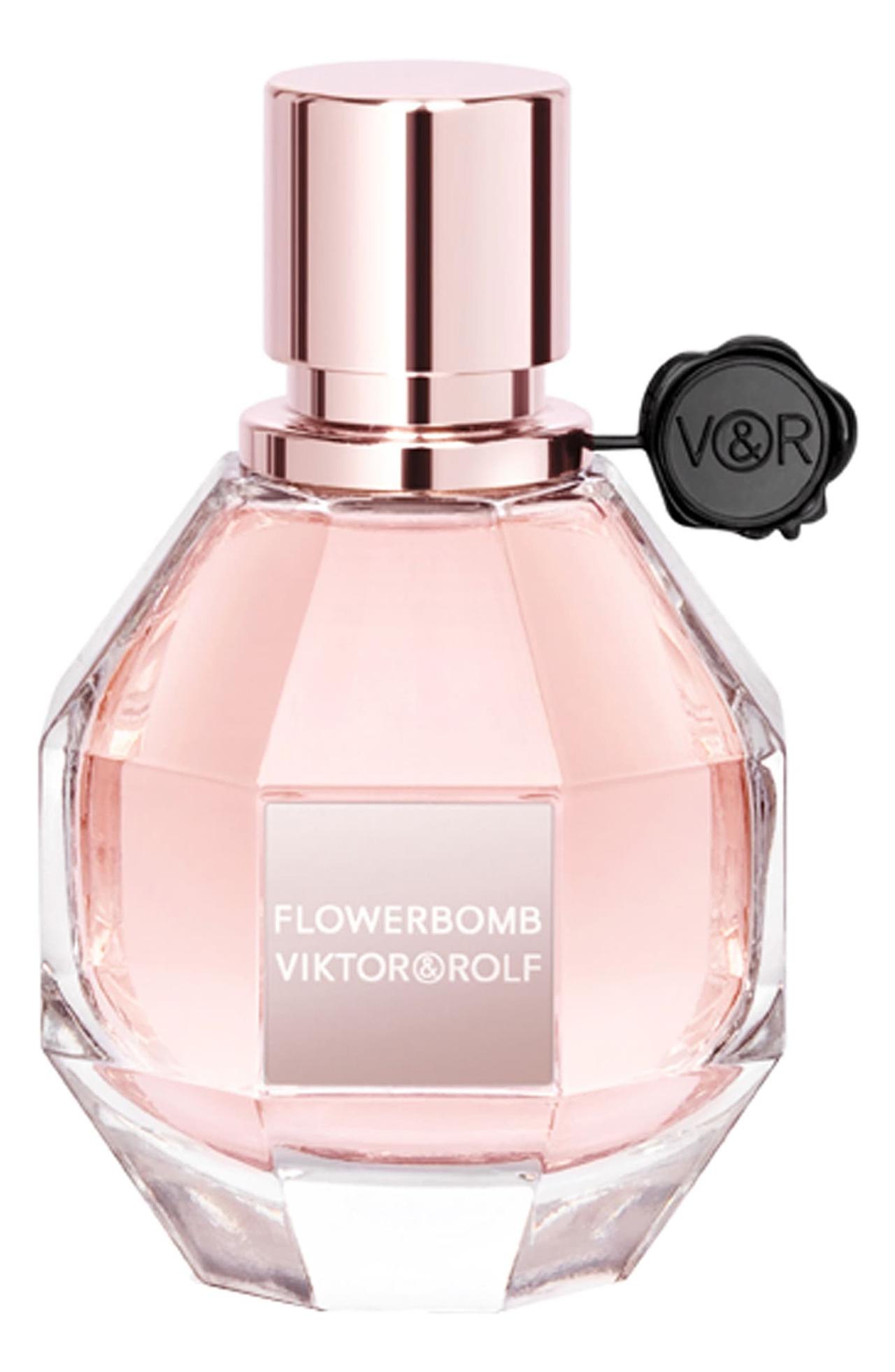 Or how about a signature fragrance that'll remind her of the special day every time she wears it? She's sure to love this beautiful Flowerbomb fragrance from Viktor & Rolf. It's a floral blend with notes of freesia, rose and jasmine, packaged in a pink bottle pretty enough to be featured in her getting ready photos on her wedding day.
Viktor & Rolf Flowerbomb perfume, $55, Nordstrom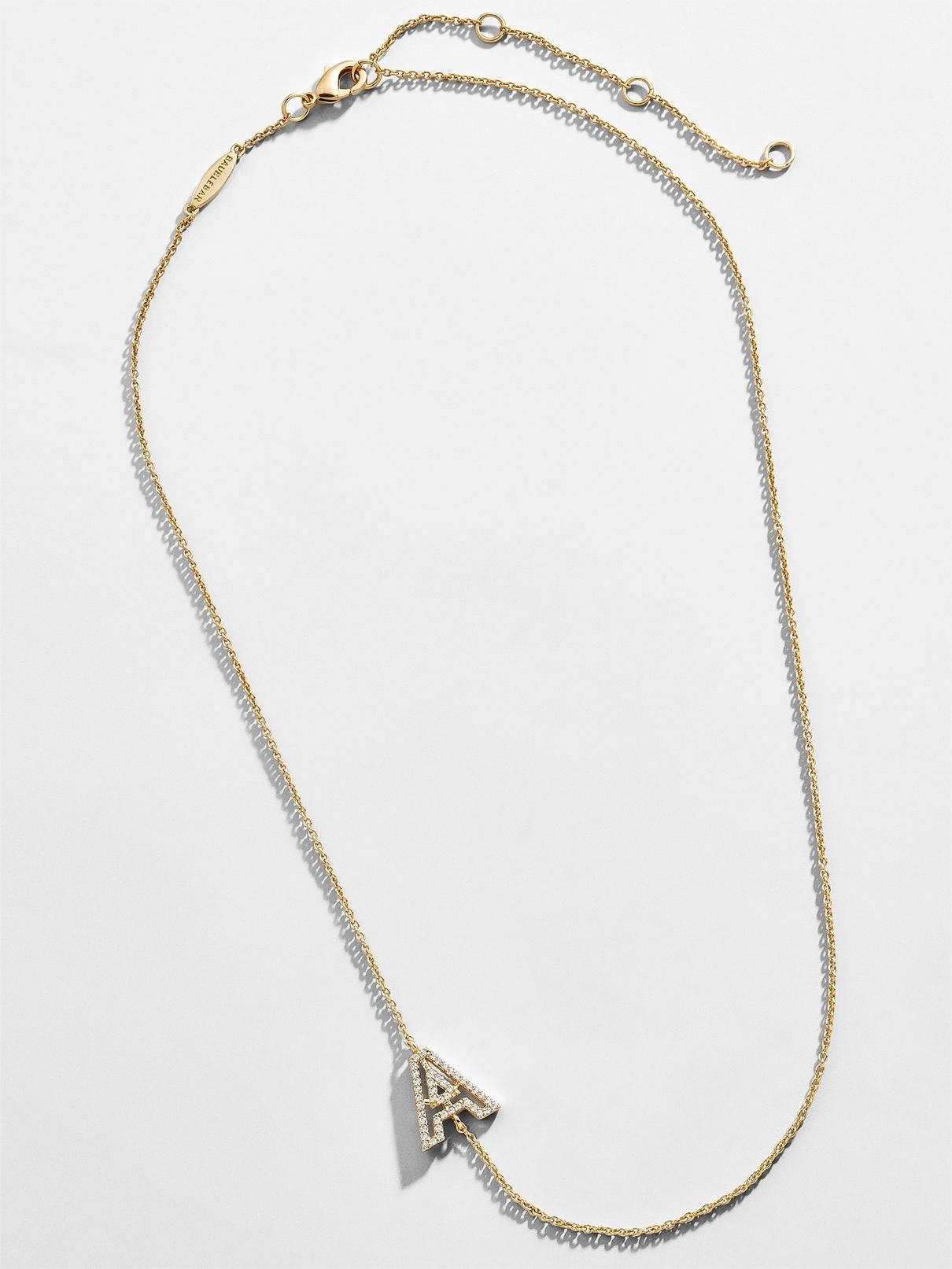 She may already have her wedding day jewelry nailed down, but that doesn't mean she won't love a new piece for her everyday collection. The options are pretty much limitless when you shop at BaubleBar, but we love this sweet little initial necklace. It's perfect as a standalone or she can choose to layer it with BaubleBar's other trendy offerings. This shimmery monogram is suspended from a 16-inch chain.
BaubleBar Dainty initial necklace, $38, BaubleBar
For the bride to use on her wedding day…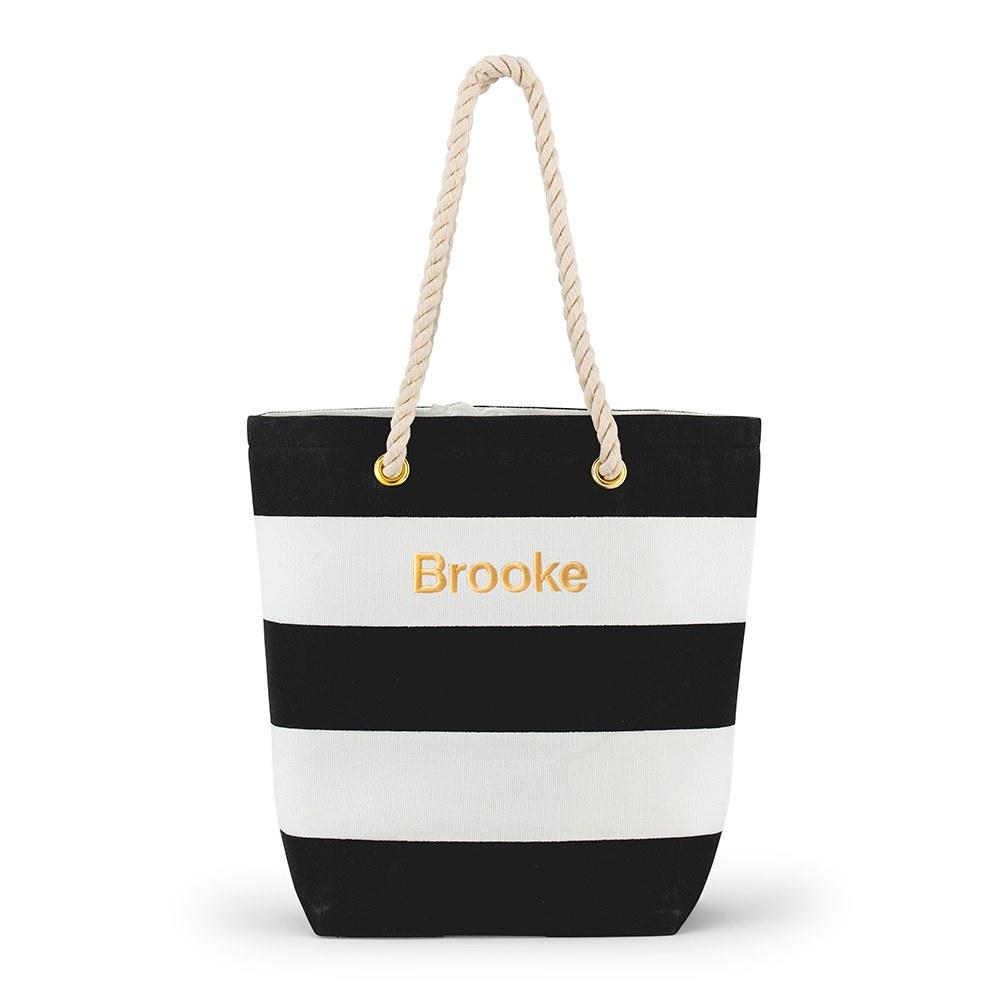 What's a good bridal shower gift? How about this totes adorbs tote bag from WeddingWire shop? This trendy bag features modern black and white horizontal stripes, with her name emblazoned in gold on the front. It's perfect for hauling all her must-haves to the venue on the day of her wedding. And, bonus—she'll think of you every time she uses it, too!
WeddingWire Shop striped canvas tote bag, $38, WeddingWire Shop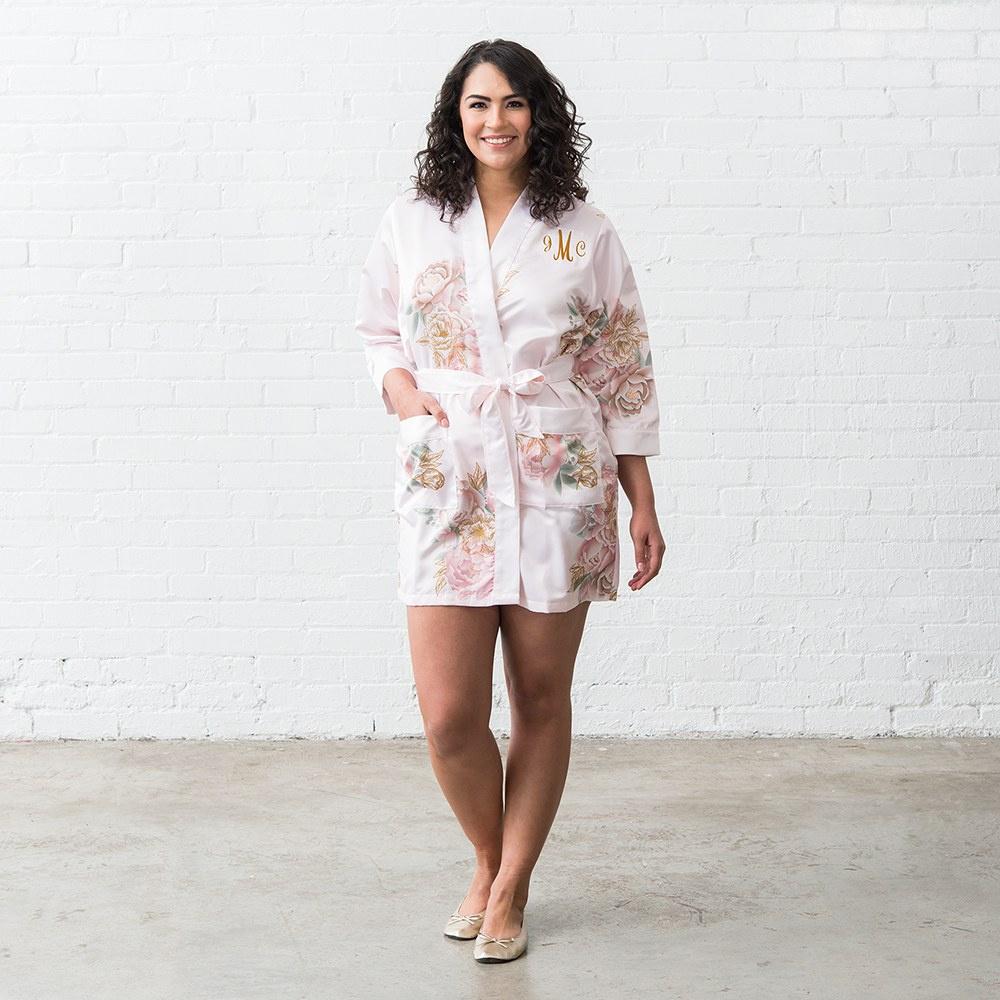 A robe is one of the most popular bridal shower gift ideas for the bride since it allows you to give something beautiful, meaningful and useful at the same time! This pink floral one makes a great choice for day-of prep, with an easy-on tie at the waist, double pockets—key for storing all those tissues!—and super-feminine colors. Choose to include her new moniker as part of the optional monogram.
WeddingWire Shop floral satin robe with pockets, $20, WeddingWire Shop
Disclosure: This post contains affiliate links, some of which may be sponsored by paying vendors.