The 7 Best Vacations for Couples at Every Stage of Marriage
To inspire you to take advantage of each of life's chapters, we're sharing the best vacations for couples to take during each stage of your marriage. Bon voyage!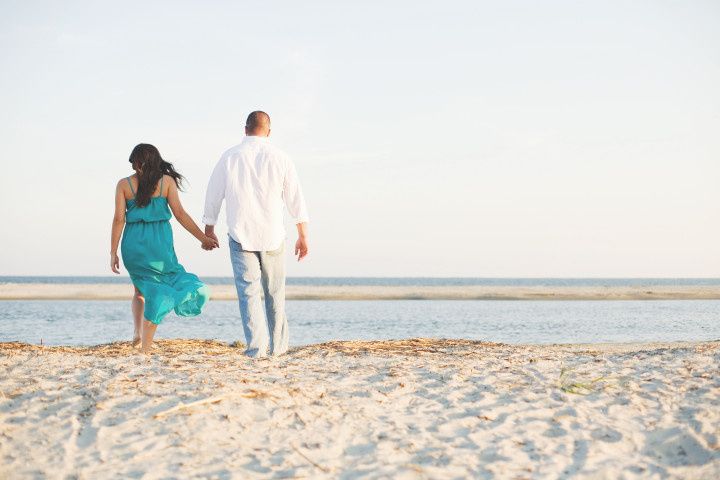 One of the most exciting parts about getting married is knowing that you've gained a lifelong partner in crime who will be your forever wedding date, plus-one to all future holiday parties and vacation buddy. That last one is super important, whether you're the type to take cross-country roadtrips, European adventures or all-inclusive island excursions. The best vacations for couples really depend on their personalities, likes, and dislikes.
Whether you're newly married or been hitched forever, here are the best vacations for couples to take at every stage of married life.
You just got married
Not all couples choose to jet off on their honeymoon directly after their wedding. For various reasons, some couples prefer to wait weeks—or even months—before taking a big trip. That's why mini-moons are gaining in popularity—short, weekend-long getaways often to local vacation spots where couples can unwind from the wedding but not jump right back into everyday life. "We recommend couples choose a location that is a short drive or a non-stop flight away in a peaceful location where you can catch up on sleep and just enjoy your first few days as husband and wife," says Lesley Cohen, luxury travel advisor at SmartFlyer.
Your real-deal honeymoon
Travel experts agree that choosing a location for a honeymoon is almost as challenging as choosing the right wedding dress. "Everyone's looking for something different," explains Allison Kobasky, co-owner of Over the Moon Vacations, a luxury honeymoon planning company. The best vacations for couples who are exhausted and just want to relax, Kobasky recommends romantic destinations, like St. Lucia or Jamaica, where you can veg at a luxury resort and do as much or as little as you choose. "For more adventurous couples looking for a once-in-a-lifetime experience, our two most popular destinations are for South Africa and the Seychelles, along with Thailand and the Maldives," she says. "It might be harder to travel so far in the future once kids are part of the recipe, so taking advantage of this time to do something truly unique on the opposite side of the world is something we fully recommend."
Your one-year anniversary
You made it! One year down, a lifetime to go. Even if you feel like you just took your honeymoon, a first anniversary is something to celebrate in style. Kobasky suggests going big, with a 10-day trip to Greece, where you can string together a cluster of gorgeous islands ranging from the chic party island of Mykonos to the captivating cliffs of Santorini, with a stop in a smaller island like Ios in between. "Mykonos is designed for blissful beach days and off-roading excursions on ATVs to all the hidden spots around the island," she says. "There's a perfect combination of party spots and more relaxing, laid-back beaches depending your style." Next up, she suggests touching down in the island of Ios where you can visit more secluded beaches and visit the Friday party known as Floatopia. "For the finale, Santorini is pure perfection," she says. " You can spend your days touring the wineries on the island, sailing on a catamaran or cliff jumping in Amoudi Bay."
You're expecting
Babymooners of the bunch, experts recommend traveling to all-inclusive spots, though it's important to be wary about the threat of Zika, which can cause complications in pregnancy. Before you choose a destination, make sure to clear it with your doctor to ensure that you're able to travel and that where you're vacationing doesn't come with a threat of Zika, even if that threat is rare. Consider such destinations like Hawaii and California, where you can relax, get pampered and enjoy the romance while it's still just the two of you!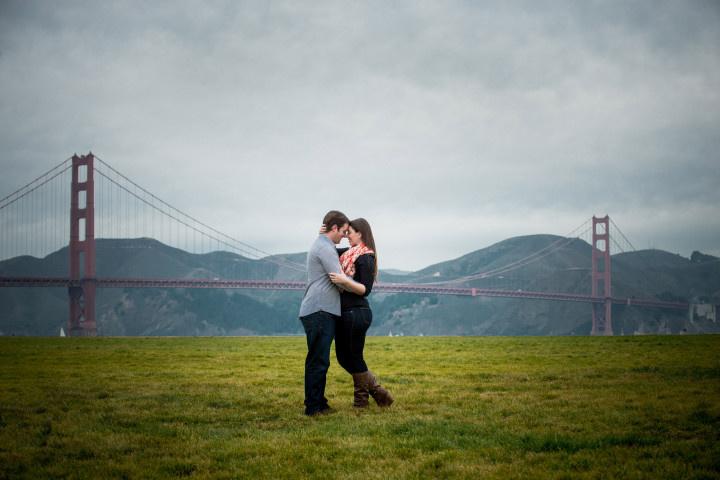 You've been parents for about a year
Having a child is a beautiful thing, but it doesn't come without a few (or a ton of) sleepless nights. After about a year or so, once you feel comfortable leaving your baby with a relative or caregiver, consider taking a trip somewhere romantic and relaxing that allows you two to reconnect and rekindle your bond. Liz Bates, THIRDHOME's travel and concierge director and industry-certified travel specialist, recommends escaping to Santa Fe or Palm Springs. "Both offer boutique luxury accommodations within unique architectures, whether it's a traditional adobe with kilim rugs and kiva fireplaces, or mid-century modern over-the-top contemporary charm," she says. "The appeal with either of these destinations is to be somewhere you can dine out at the most coveted tables, yet slip away into hot springs and hot air balloons together."
Your five-year anniversary
Another big milestone is the five-year mark. The best vacations for couples celebrating their five-year anniversary usually includes a romantic destination that allows you to reconnect and leave your busy lives behind, like Florence, Italy. "Days will be spent navigating museums, monuments and menus (foodies, this is for you!). Next, drive out to Tuscany to stay Il Borro, a winery estate owned by the famous Ferragamo family. You'll sip great vino, have spa days and can ride bikes and horses through the vineyards." For the finale of the trip, she suggests Capri. "Think: boat rides through the blue and green grottos, gondolas up and down the mountain and delicious sips of limoncello to wrap up this romantic, anniversary adventure."
Your kids are a bit older
At this stage in life, it's great to consider a trip that will encourage some family bonding. But you'll also want to choose a location that caters to your wants and needs as parents as well as the wants and needs of your kiddos. According to Kobasky, the best vacations for couples with older children may be cruises. "Cruises in general are an ideal option for traveling families because parents can keep their kids as active as they want, but also have the opportunity to drop them off at the kids' club for a little mommy and daddy time," she says. "There are plenty of things to do for people of all ages—whether it's bingo for the older folks, dance parties for the young at heart or character meet and greets for the kiddos." Her favorite family-friendly cruise lines are Norwegian, Royal Caribbean and Disney.
Your 25th wedding anniversary
Get ready for your bucket-list vacation—the one you've been meaning to get around to, but always ran into obstacles that left you in postpone mode. "Now that you've raised your kids and are in a different tax bracket, you can afford that one place you've dreamed up," says Teresa Belcher, founder of Honeymoon Islands, Inc. "Do you want to climb the Great Wall of China with a stopover in Hong Kong for gemstones? Or perhaps a Mediterranean Cruise?" In other words, it's time to think big. There's no time like the present to enjoy the life you've worked so hard to build together!