31 Unique 1-Year Anniversary Gifts for Every Couple
Looking for first anniversary gifts they'll love? Read on for traditional, modern, and thoughtful gifts to buy your spouse or the happy couple.
We have included third party products to help you navigate and enjoy life's biggest moments. Purchases made through links on this page may earn us a commission.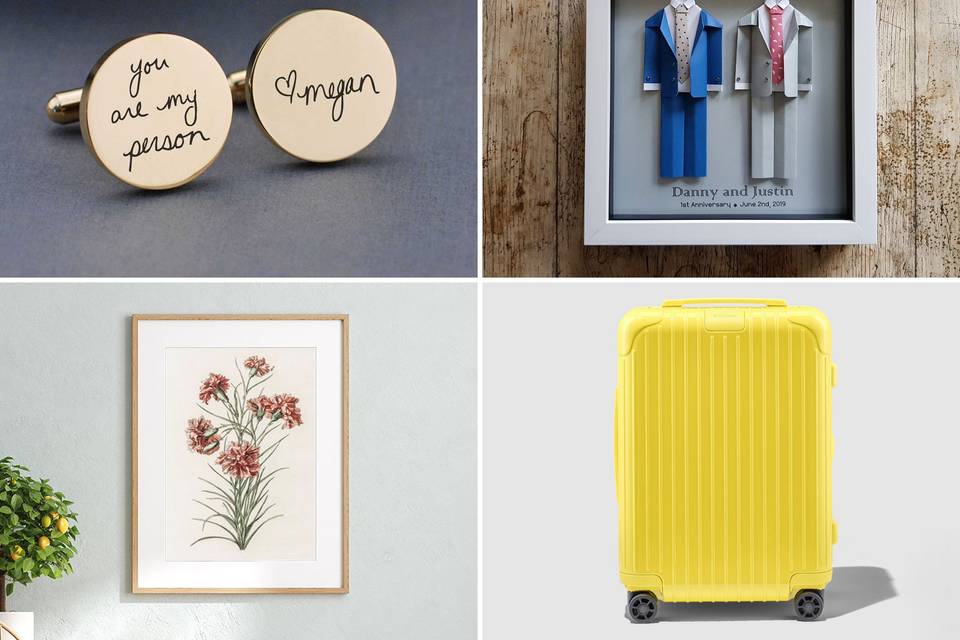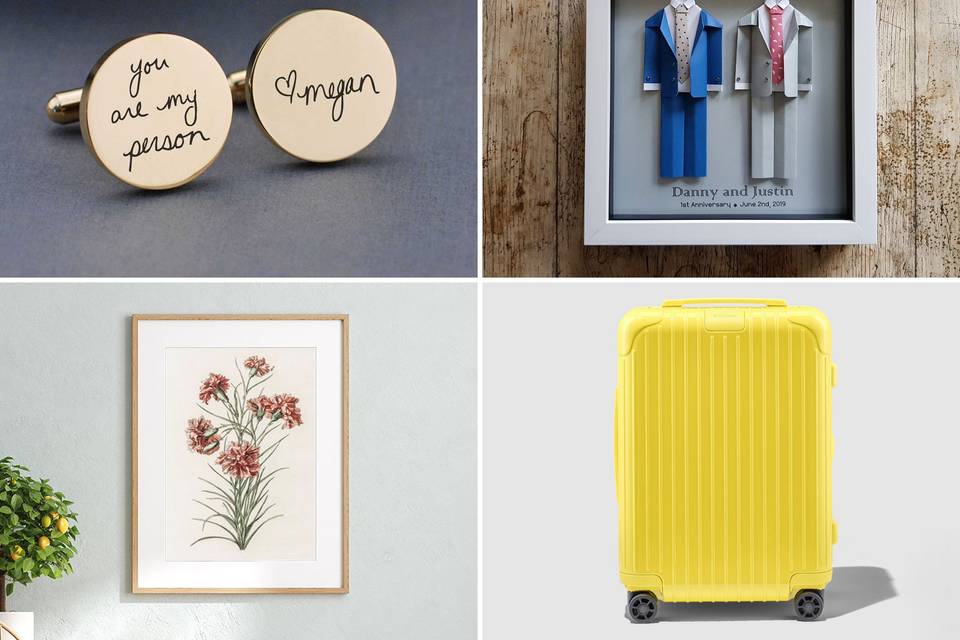 Just like that, you (or your favorite couple) are already celebrating one year of marriage—which means it's time to start thinking about gifts. When considering what to buy for a one-year anniversary gift, you can lean toward the first anniversary themes (paper and clocks) or look for inspiration in the one-year anniversary flower (the carnation) or colors (gold and yellow). But you can also think beyond the traditional anniversary symbols—really, any gift can be great, as long as it's heartfelt! If you're in need of some thoughtful ideas, we've got you covered. From gold earrings to an origami clock, or even a book filled with romantic prose, these first anniversary gifts are a creative way to celebrate those you love most.
What Is the Traditional One-Year Anniversary Gift?
The traditional first anniversary gift is paper, while the modern gift is a clock. Paper anniversary gifts symbolize the blank page your new marriage gives you, while a clock is said to mark the time you've spent together. Both the traditional and modern routes are great starting points when it comes to considering first anniversary gift ideas, but you can take inspiration from other first-year symbols too. Gold is the traditional first anniversary metal, both yellow and gold are the first anniversary colors, and carnations are the first anniversary flower. To give you a helping hand, we've picked some of our favorite one-year anniversary gifts, with most honoring one (or two!) of these themes.
The Best One-Year Anniversary Gifts for Your Partner
You're officially one year into your marriage and it's time to celebrate. Whether you're a traditionalist or fancy yourself as more of a modernist, these are the best first anniversary gifts for your other half.
1. Sentimental anniversary journal
One year down, forever to go—so now's the time to start recording your memories together. With this anniversary journal, there's space to record everything from your first to your 60th anniversary. Better yet, it includes prompts to guide romantic reflection. This is definitely something you'll both appreciate for years to come.
Uncommon Goods The Anniversary Journal, $85, Uncommon Goods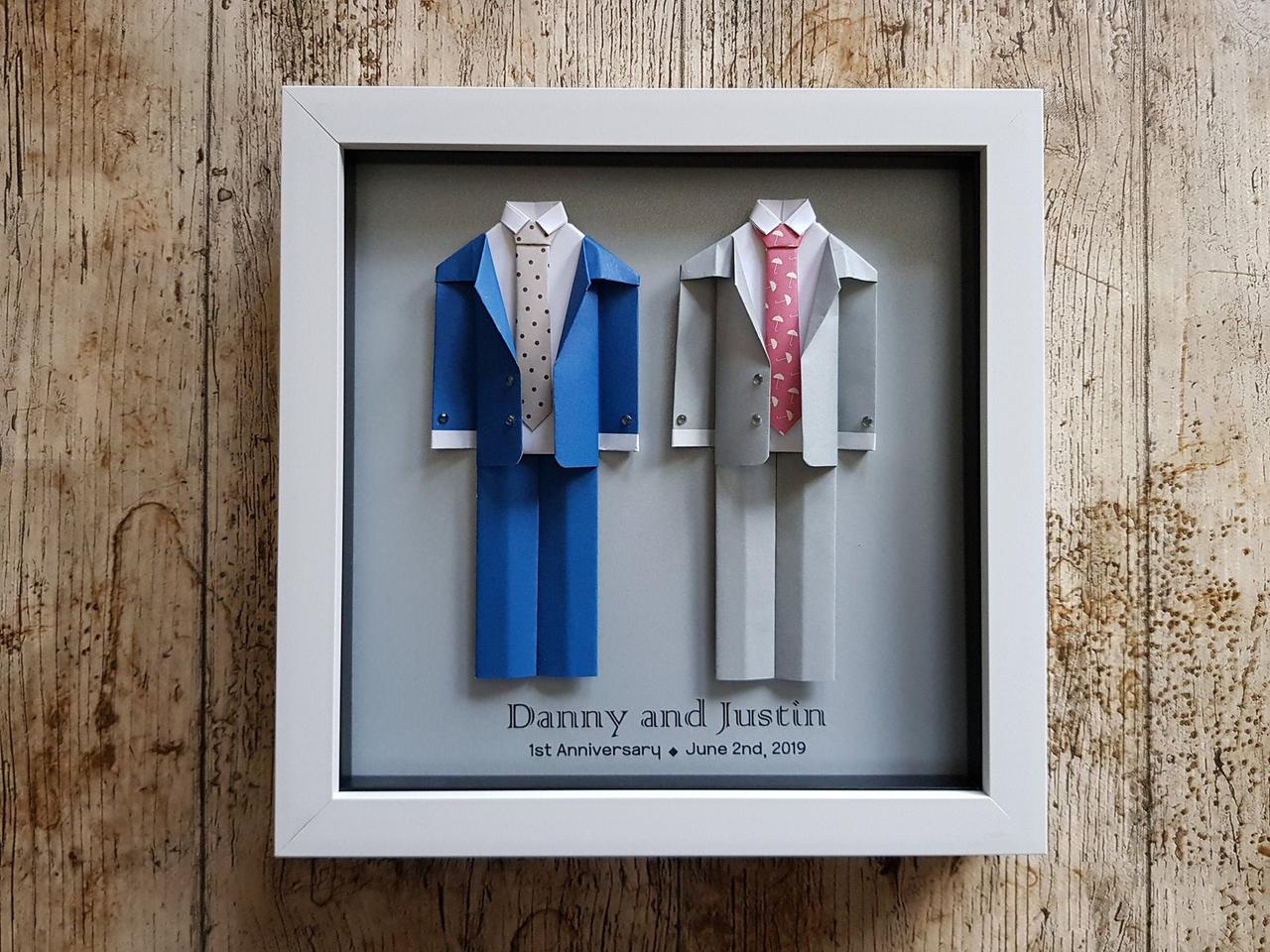 2. Original origami
Paper gifts for your first anniversary don't come much sweeter than this. The artist customizes the origami art to your wedding attire, and you can personalize it with your wedding date and names too.
Joayo Crafts origami wedding art frame, from $56, Etsy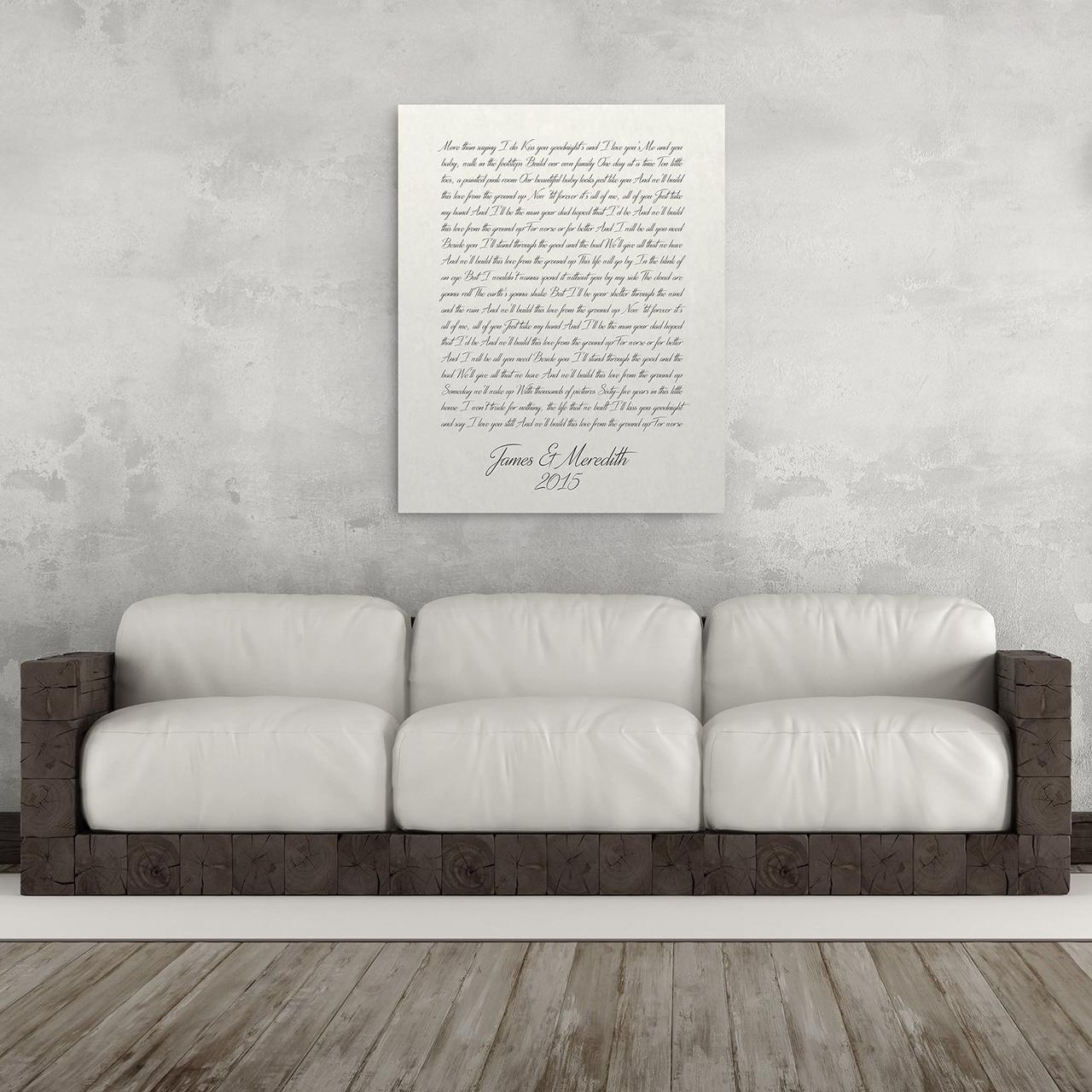 3. Printed vows
Your vows are something you'll treasure forever. This unique paper anniversary gift allows you to print your wedding vows, names, and wedding date on a gallery-wrapped canvas. Hang it above your bed for a romantic reminder of your big day.
Canvas Vows personalized vows and name on canvas, from $60, Canvas Vows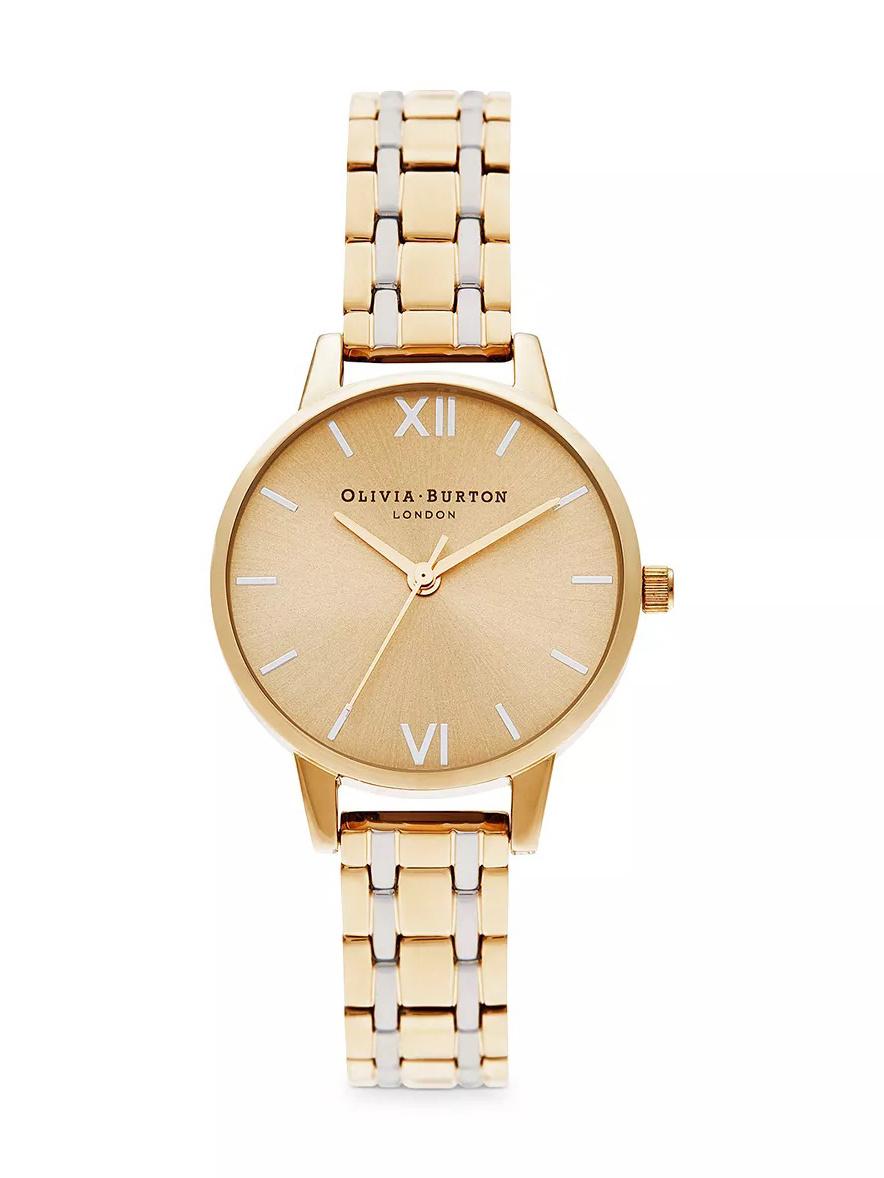 4. Chic gold watch
Blend two traditional one-year anniversary gift themes in one with this pretty gold watch. While it's made out of stainless steel (hence the affordable price), the gold tone is timeless and will go with anything.
Olivia Burton England Collection two tone bracelet watch, $135, Bloomingdale's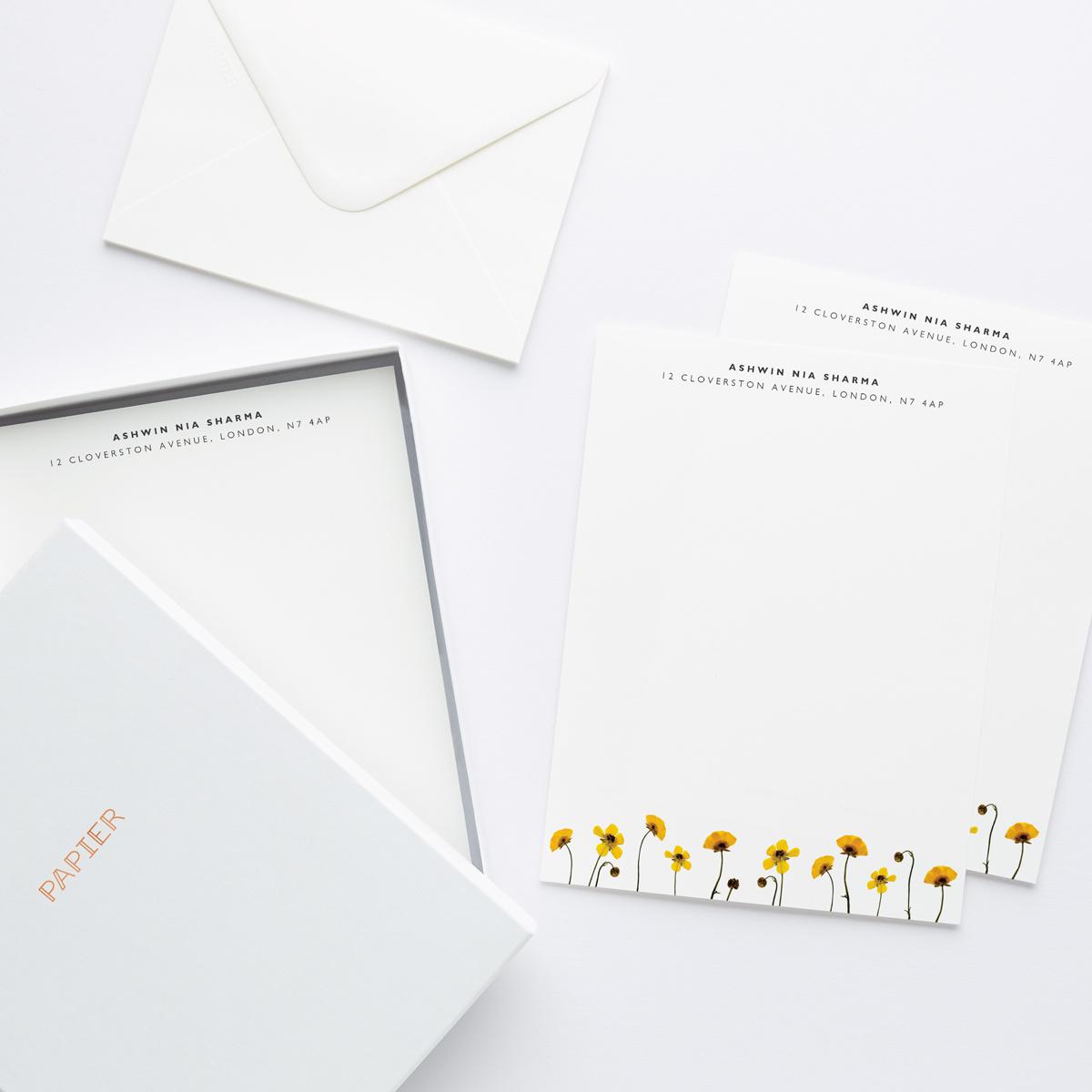 5. Personalized stationery
Encourage your partner to write you love letters with a personalized stationery set. This one comes with yellow flowers peppered along the bottom—a subtle nod to the first anniversary color.
Papier Buttercup writing paper set, $35, Papier
6. Custom jewelry box
A jewelry box is a classic first anniversary gift, and this one keeps with the one-year anniversary theme. The rose-gold hue and personalization options add a nice touch.
WeddingWire Shop large personalized rectangle glass jewelry box, $29, WeddingWire Shop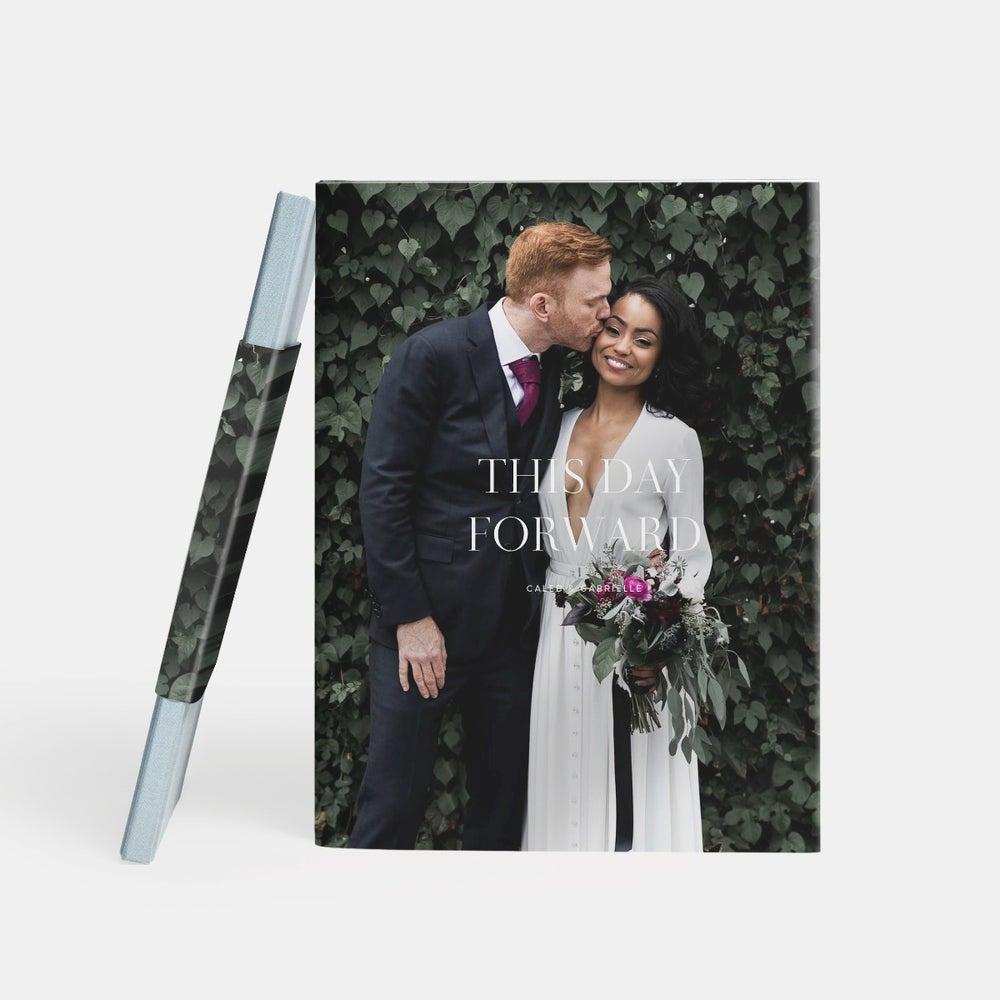 7. Memory-filled photo book
Your wedding photos are one of the most exciting parts about your wedding day—how often do you get to dress up with your nearest and dearest and have professional photos taken? This is why a hardcover photo book filled with your favorite images is a great one-year anniversary gift for him or her.
Artifact Uprising hardcover wedding photo book, from $69, Artifact Uprising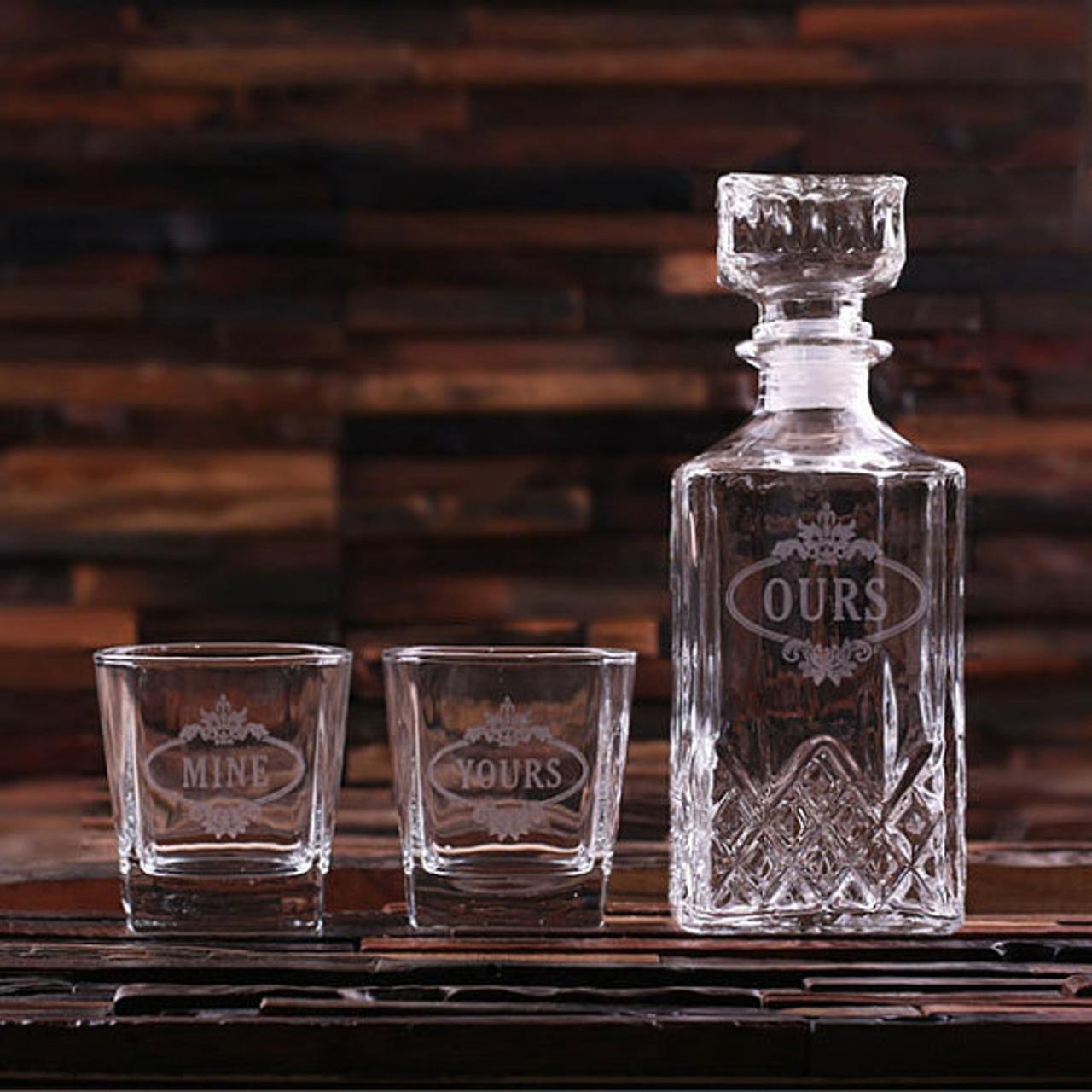 8. Dapper decanter
Got a whiskey lover in the house? Raise their spirits with this stately decanter set inscribed with "mine," "yours," and "ours." This attractive set is a great way for them to store and enjoy any libation of their choice.
Teals Prairie personalized whiskey decanter bottle with wood box, $97, Etsy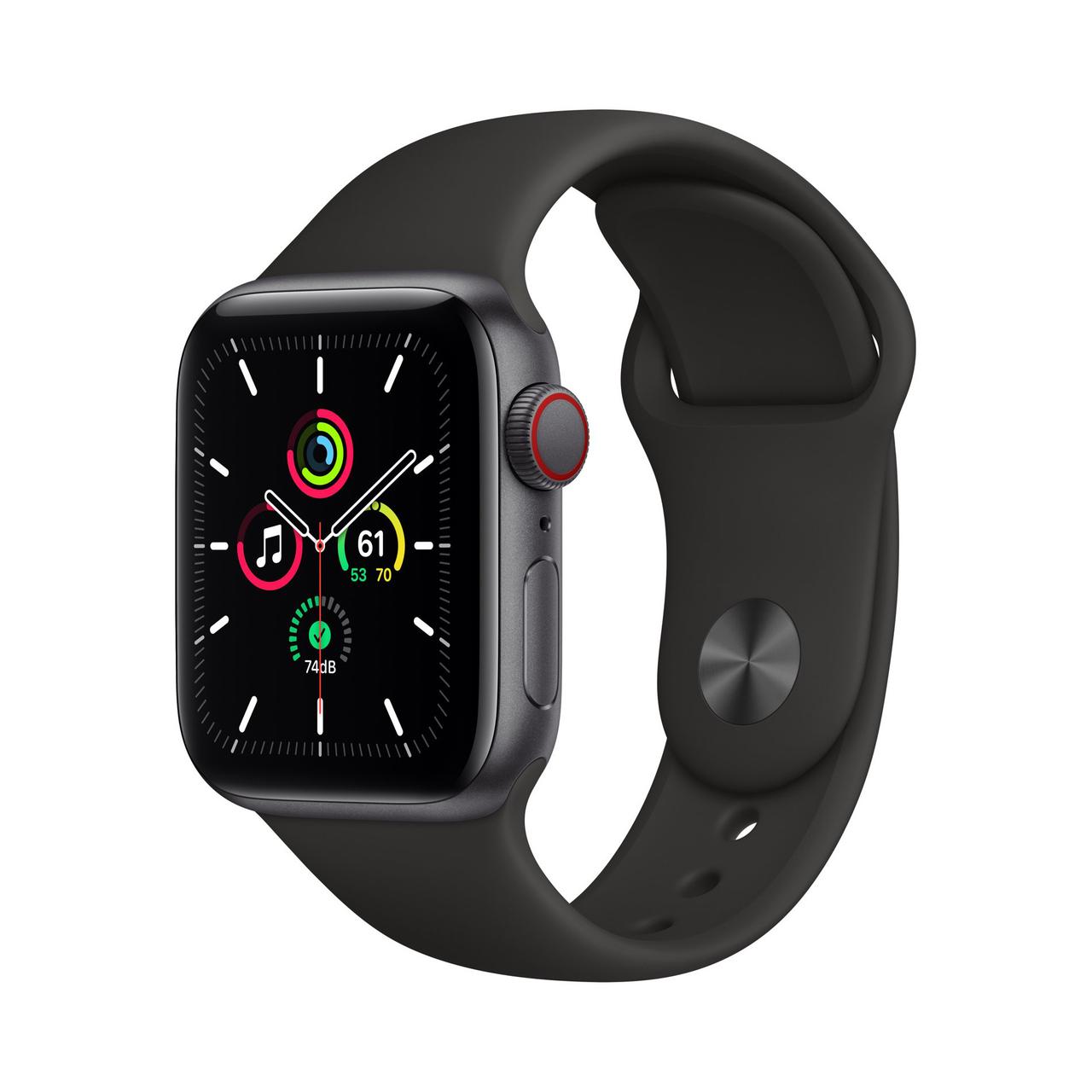 9. Smart watch
Lean way into the modern theme with this Apple watch. As well as, you know, telling the time, it can let you take calls, text, and get directions without your phone. It can also act as a fitness tracker, monitor your heart rate, and stream music and podcasts.
Apple Apple Watch SE, $320, Walmart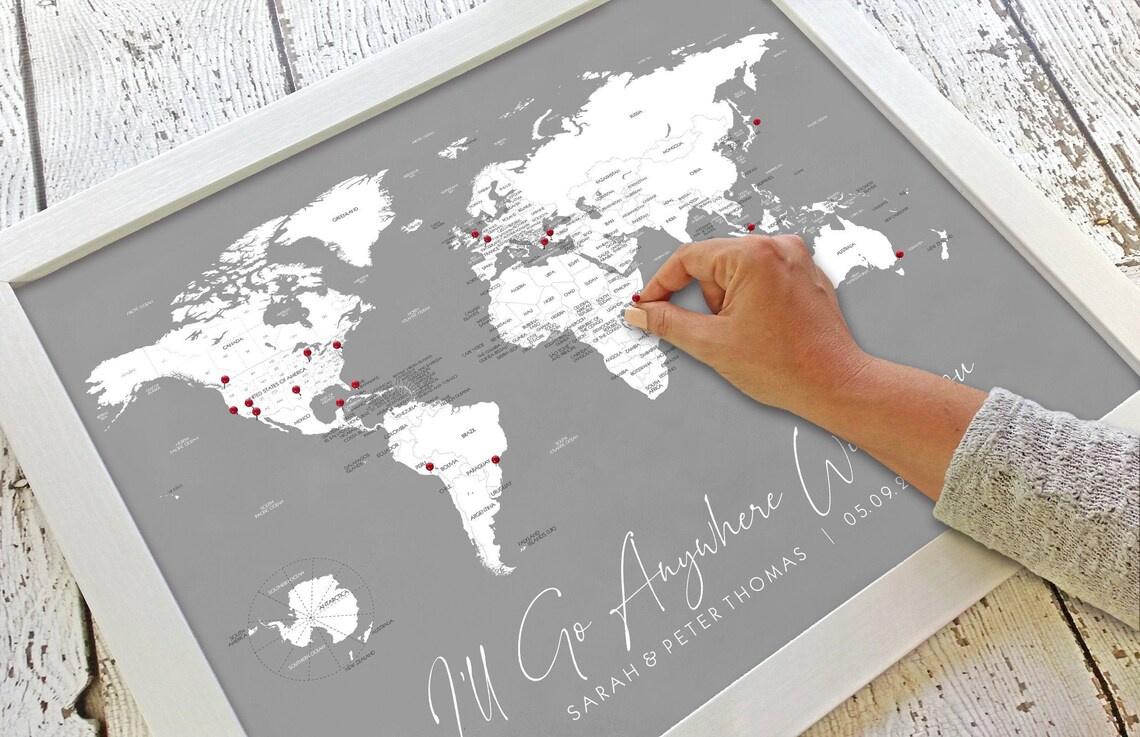 10. Romantic map
If your spouse is a traveler at heart, we can't think of a better one-year anniversary gift than this adorable couple's travel map. It's a white map set against a gray background that'll match perfectly with any decor, and there's the option to include tiny red hearts to mark the special locations that mean the most to you as a couple.
Paper Plane Prints personalized world map poster, from $51, Etsy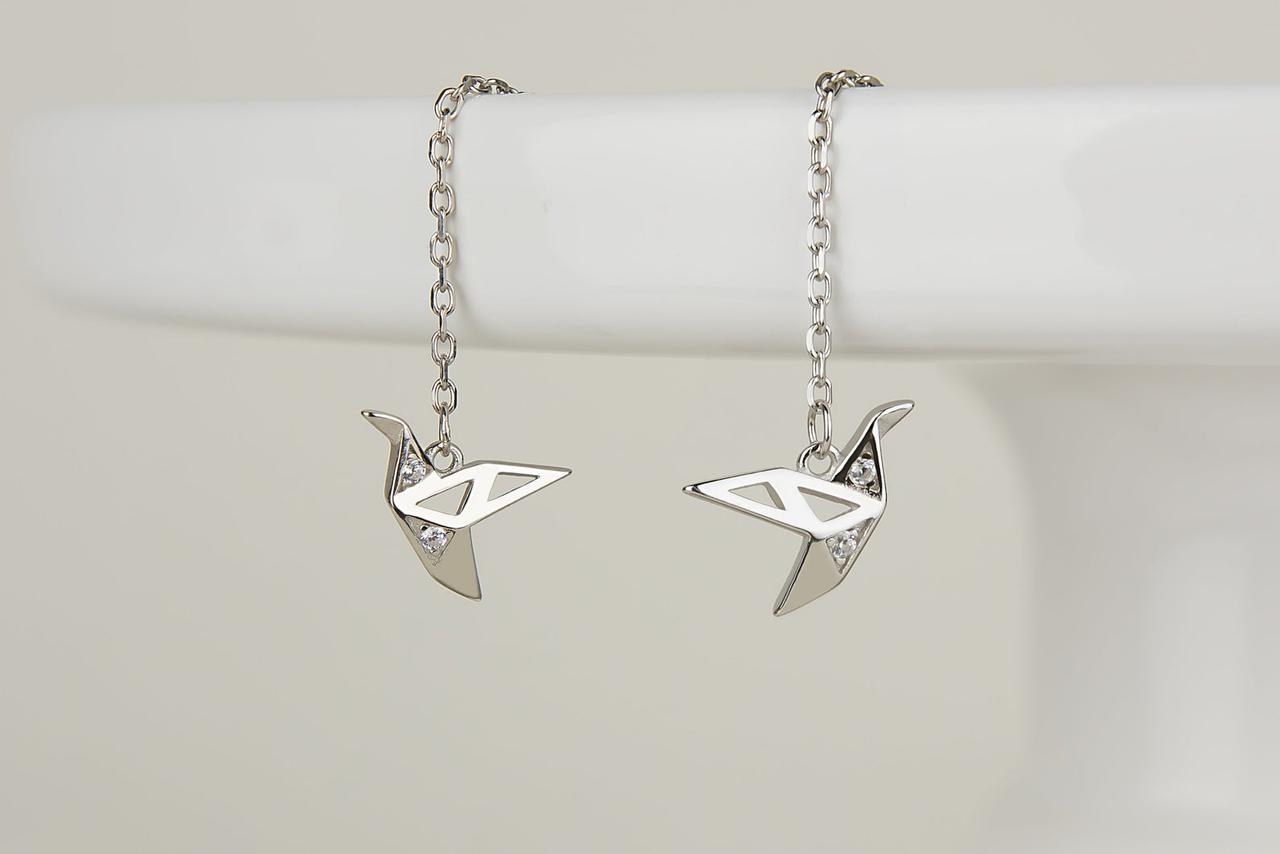 11. Paper crane earrings
Your paper anniversary doesn't mean you're strictly limited to paper goods. Take these dainty origami crane bird earrings for example—they're a chic take on a paper creation. Opt for the gold set if you want to maximize the one-year themes.
Shineez Treasure origami crane bird earrings, from $32, Etsy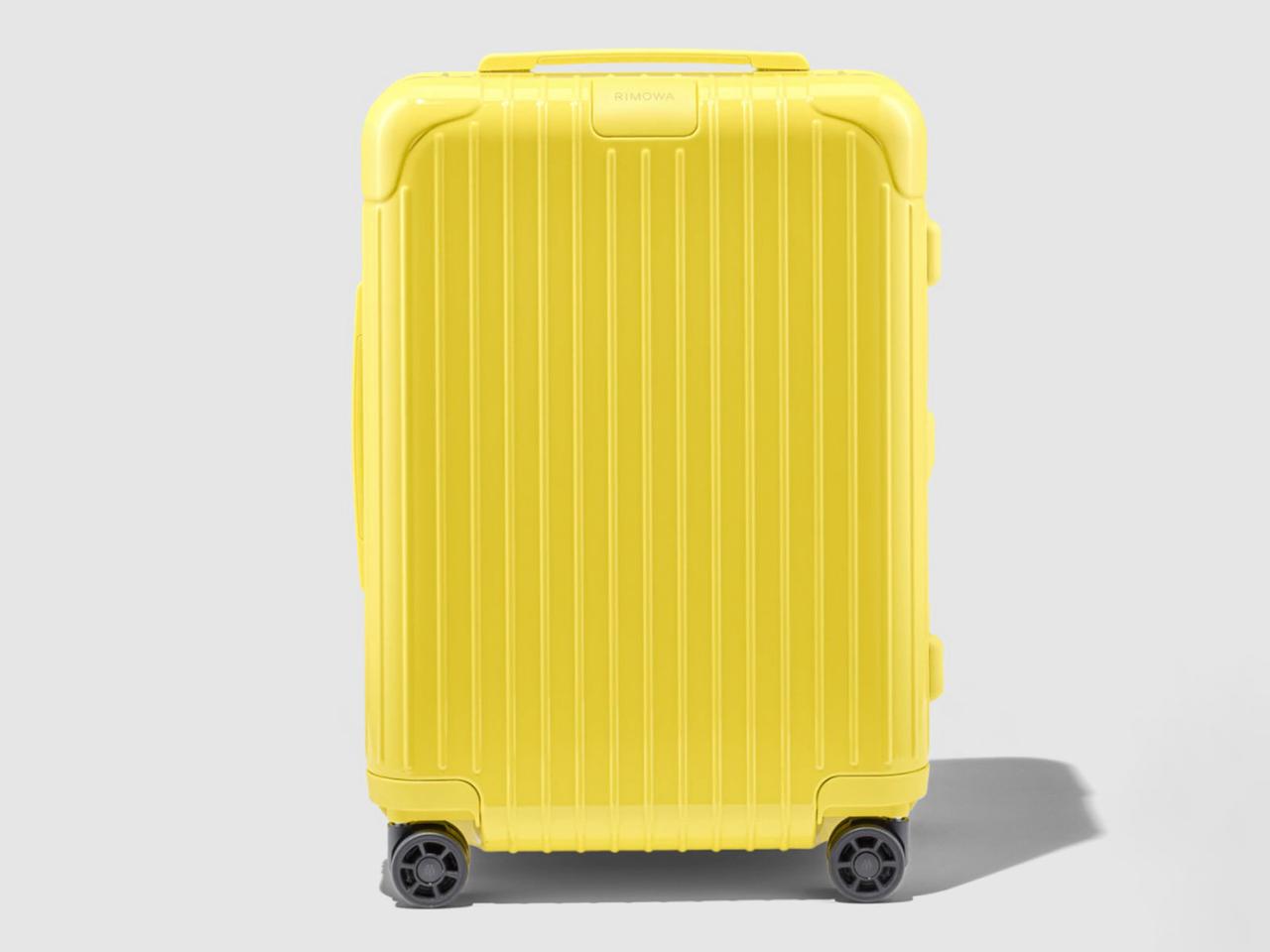 12. Yellow carry-on
Yellow is the other one-year anniversary color—and we love it on this vibrant carry-on bag from Rimowa. This gift is perfect for the spouse who loves to travel, and you could also surprise them with a romantic getaway so they can use their new luggage.
Rimowa essential cabin bag, $680, Rimowa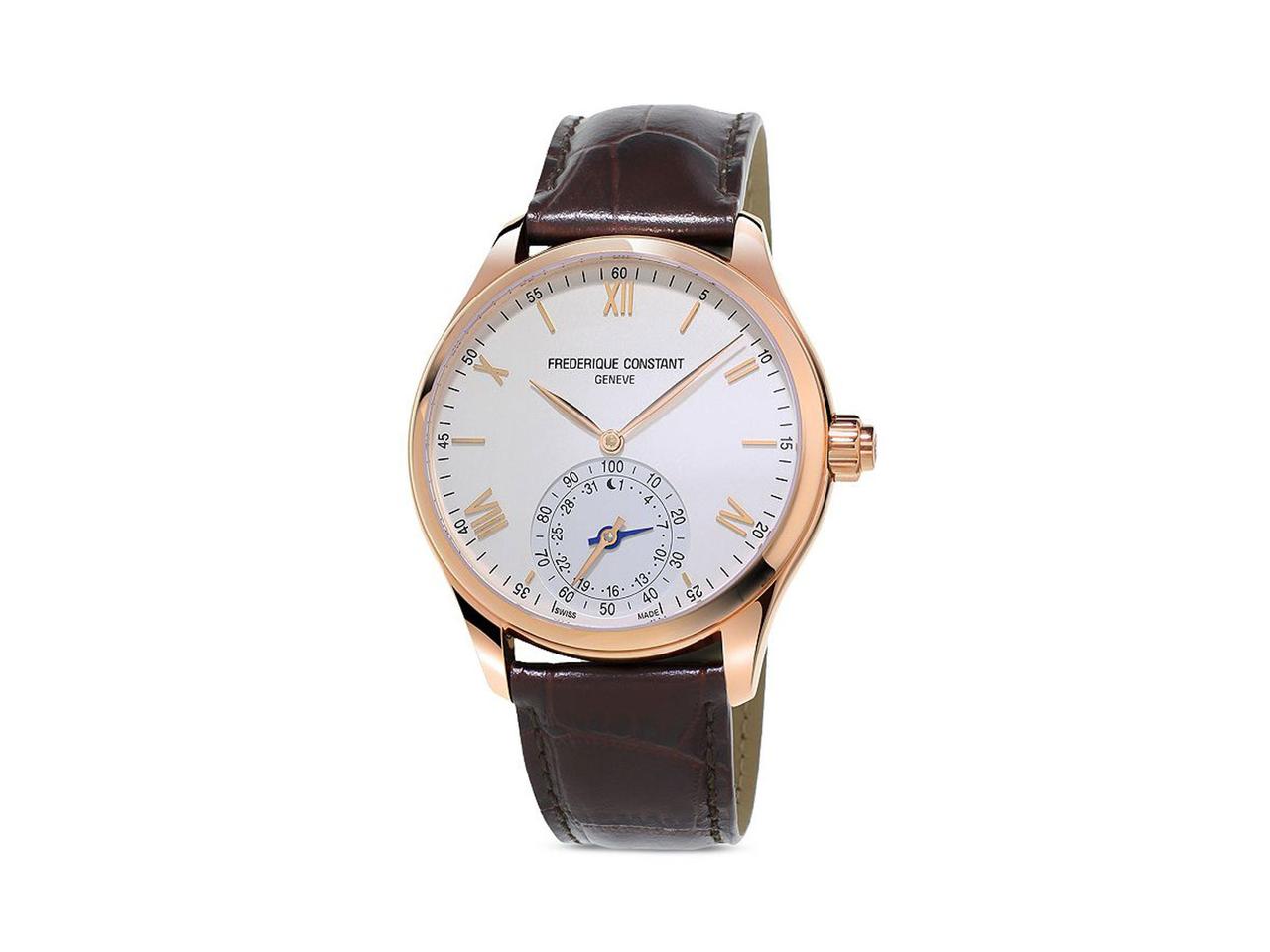 13. Rose-gold watch
A watch is a classic anniversary gift, and it's especially relevant when you're celebrating your first year as a married couple. The rose gold-plated face of this watch combines two one-year anniversary themes: clocks and gold.
Frederique Constant Horological smartwatch, $1,295, Bloomingdale's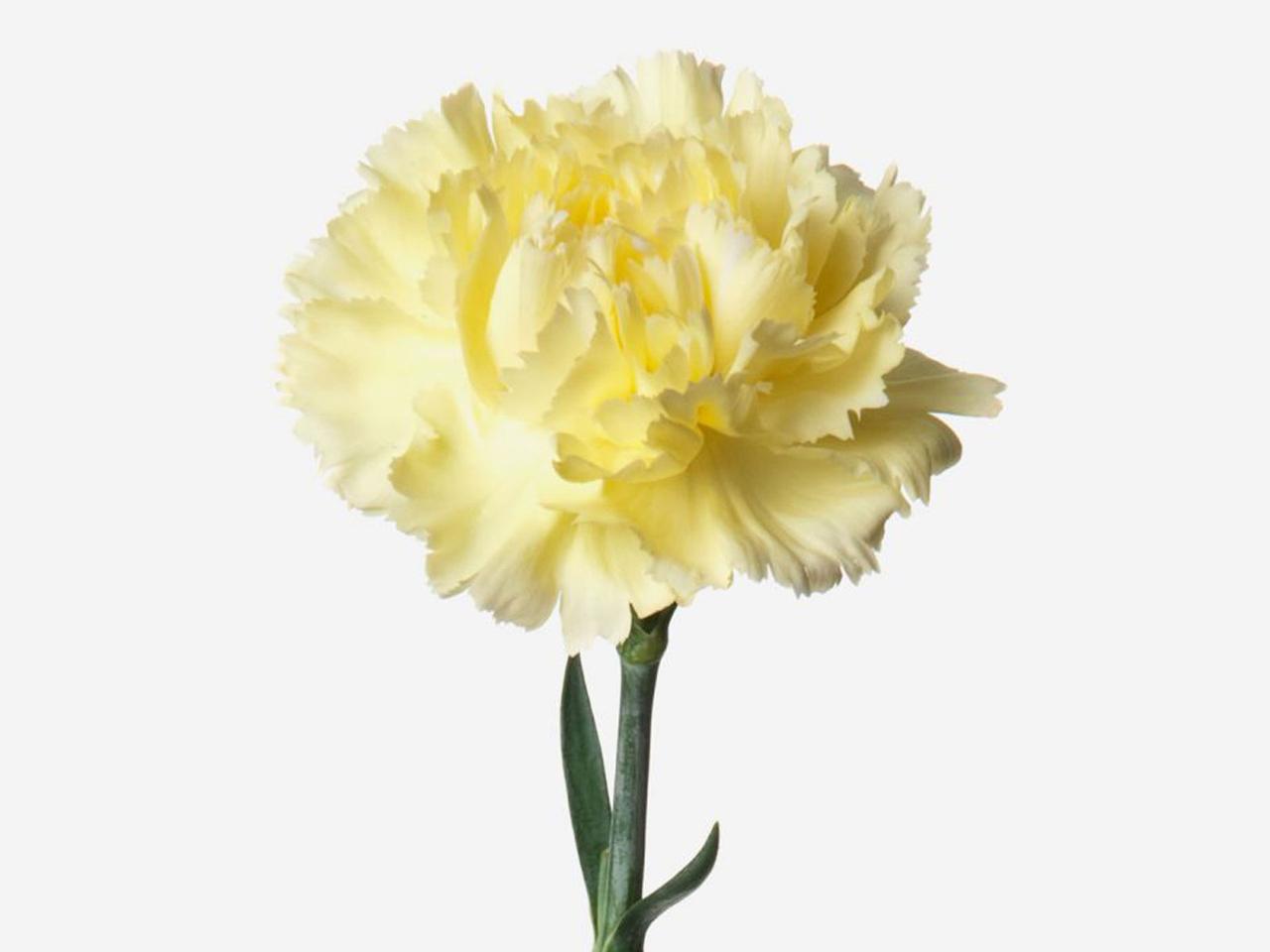 14. Blonde carnations
Because the first anniversary flower is a carnation, a bouquet is a no-brainer for a one-year anniversary gift. Opt for this pale blonde hue if you want to get top marks for staying on theme.
FLOWERBX pale blonde carnation, $70, FLOWERBX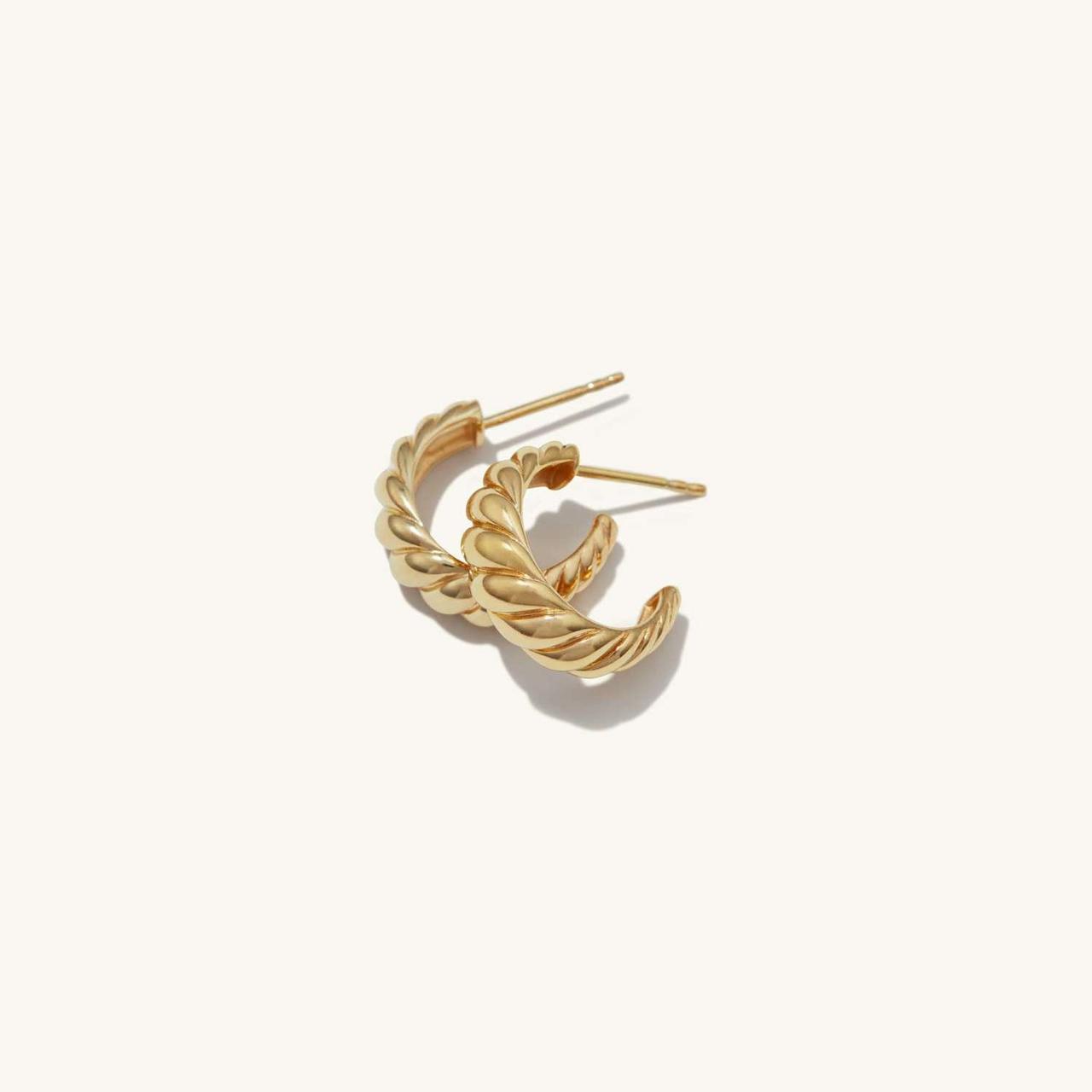 15. Golden hoops
If you're sticking to tradition, then you can't go past these stunning gold hoops from Mejuri. The Croissant Dôme hoops are a favorite of the style set, and the classic shape means they'll wear them time and again.
Mejuri Croissant Dôme hoops, $75, Mejuri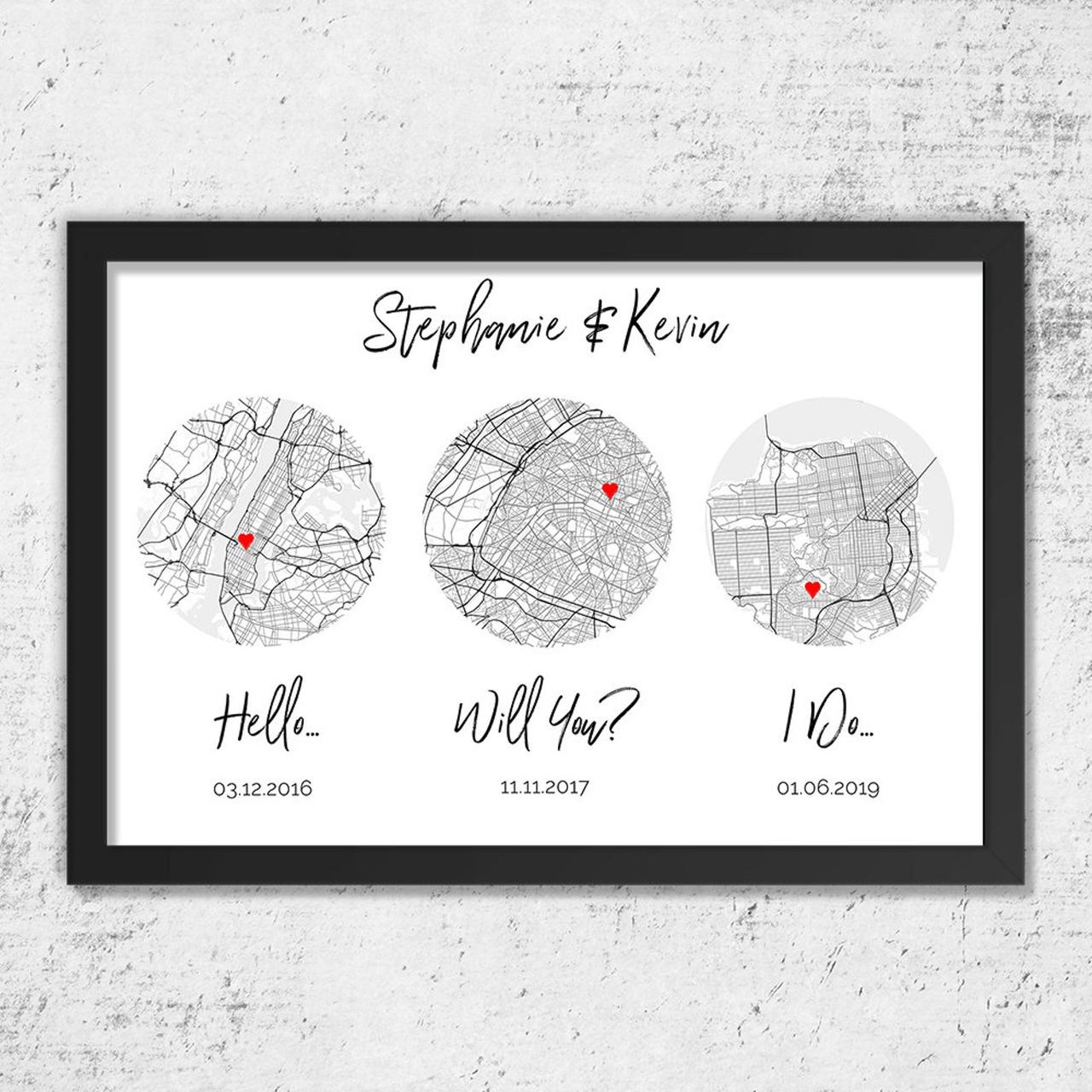 16. Mapped milestones
Being one year in means you've already passed some of your biggest milestones as a couple, including getting engaged and, of course, getting married. These moments will always be special to you, so mark this with a custom map that pinpoints the place you met, where you proposed, and where you said "I do."
Modern Map Art first anniversary custom map art, from $25, Etsy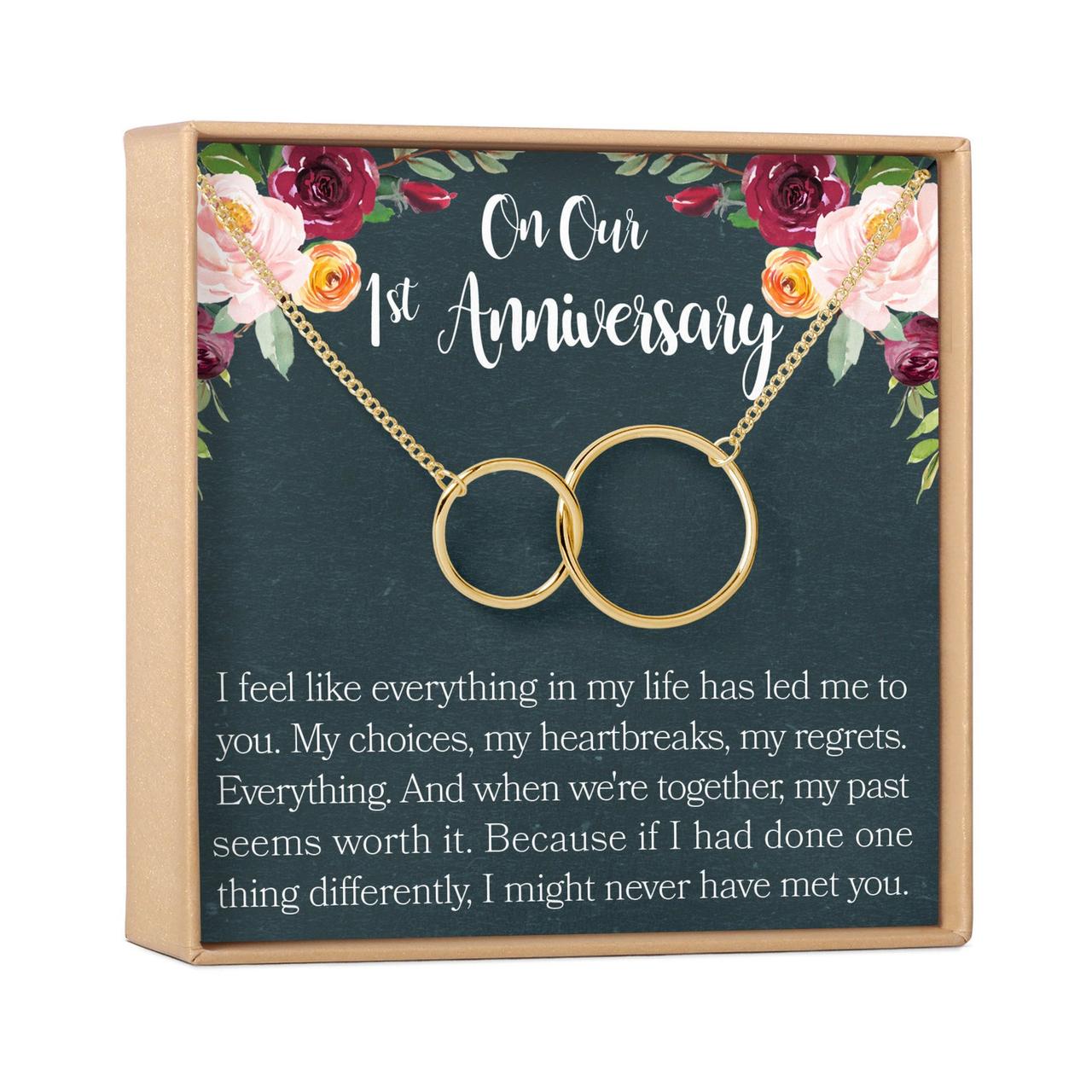 17. Sweet necklace
For a good first anniversary gift idea, consider this gold pendant necklace with two interlocking circles. It's a symbol of the love you two share, and it arrives with a sweet poem that lets them know exactly how you're feeling as you close the book on your first year of marriage.
Dear Ava Gifts first anniversary interlocking circle necklace, $52, Etsy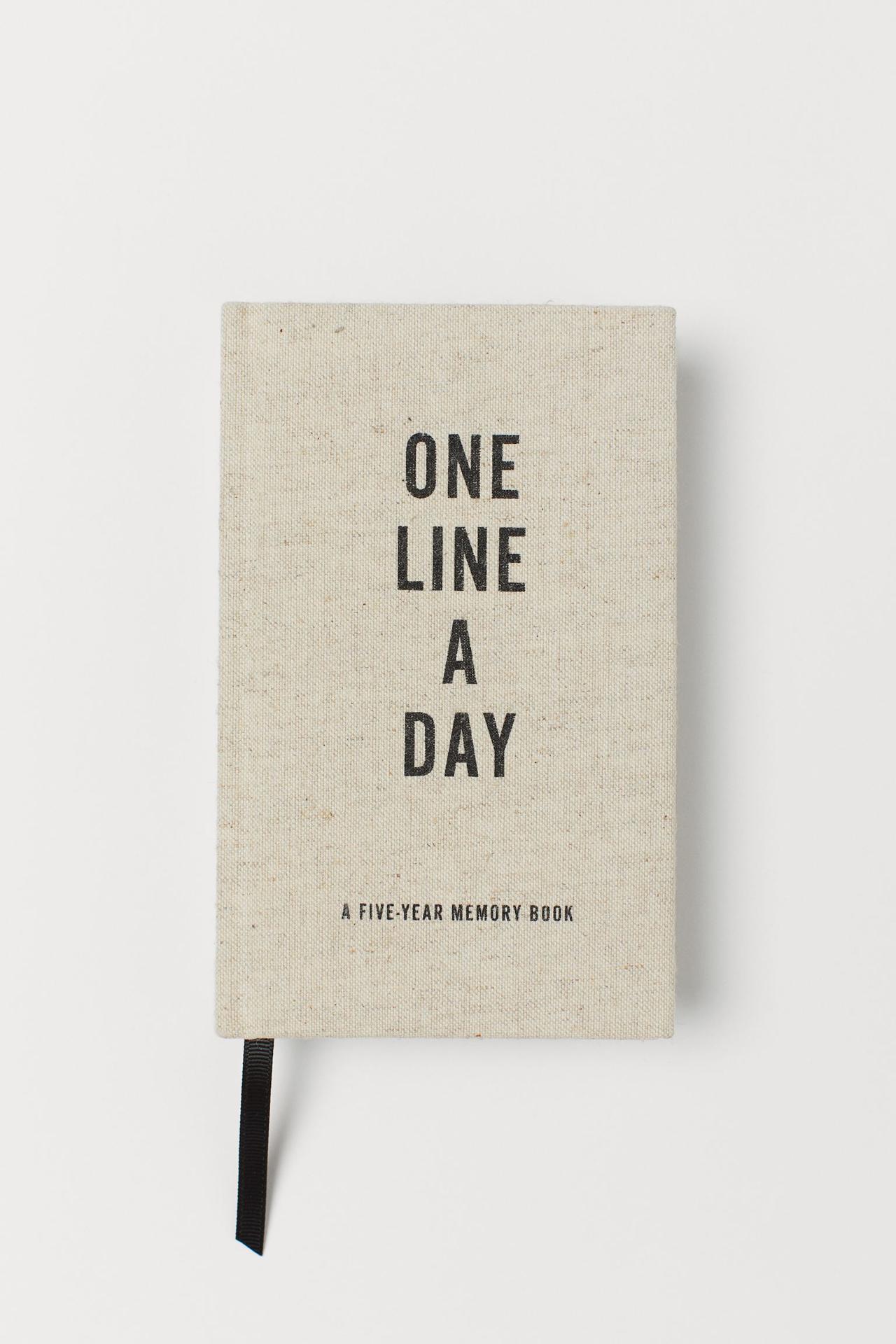 18. Thoughtful journal
The first few years of your marriage will fly by, so it's a good idea to keep a record of all the sweet moments. If your spouse is a romantic, they'll love this five-year journal that lets them write one line a day.
H&M One Line a Day journal, $20, H&M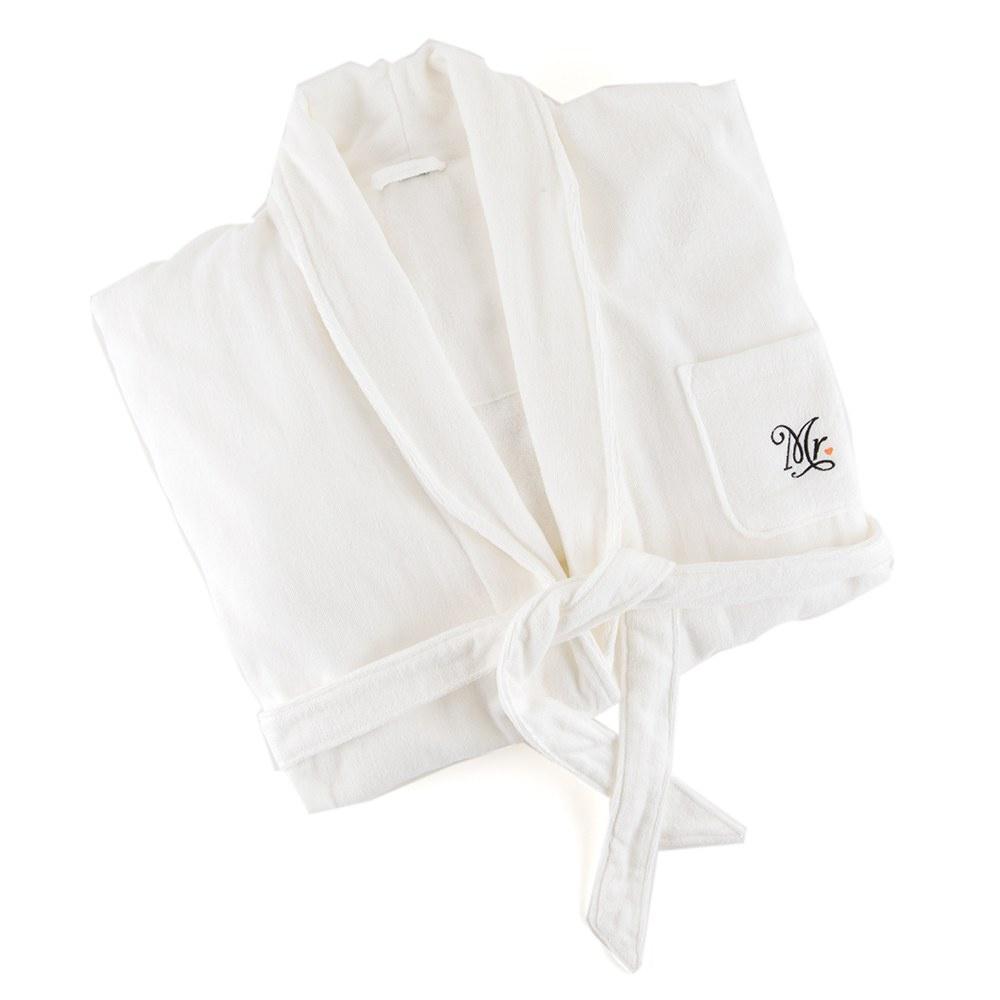 19. Plush robe
There's nothing quite like slipping into a soft, fluffy robe at the end of a hard day. If you're looking for a first wedding anniversary gift that'll encourage the recipient to relax and take it easy, this robe is totally it. The robe comes in a variety of colors and can be personalized.
WeddingWire Shop personalized embroidered robe, $30, WeddingWire Shop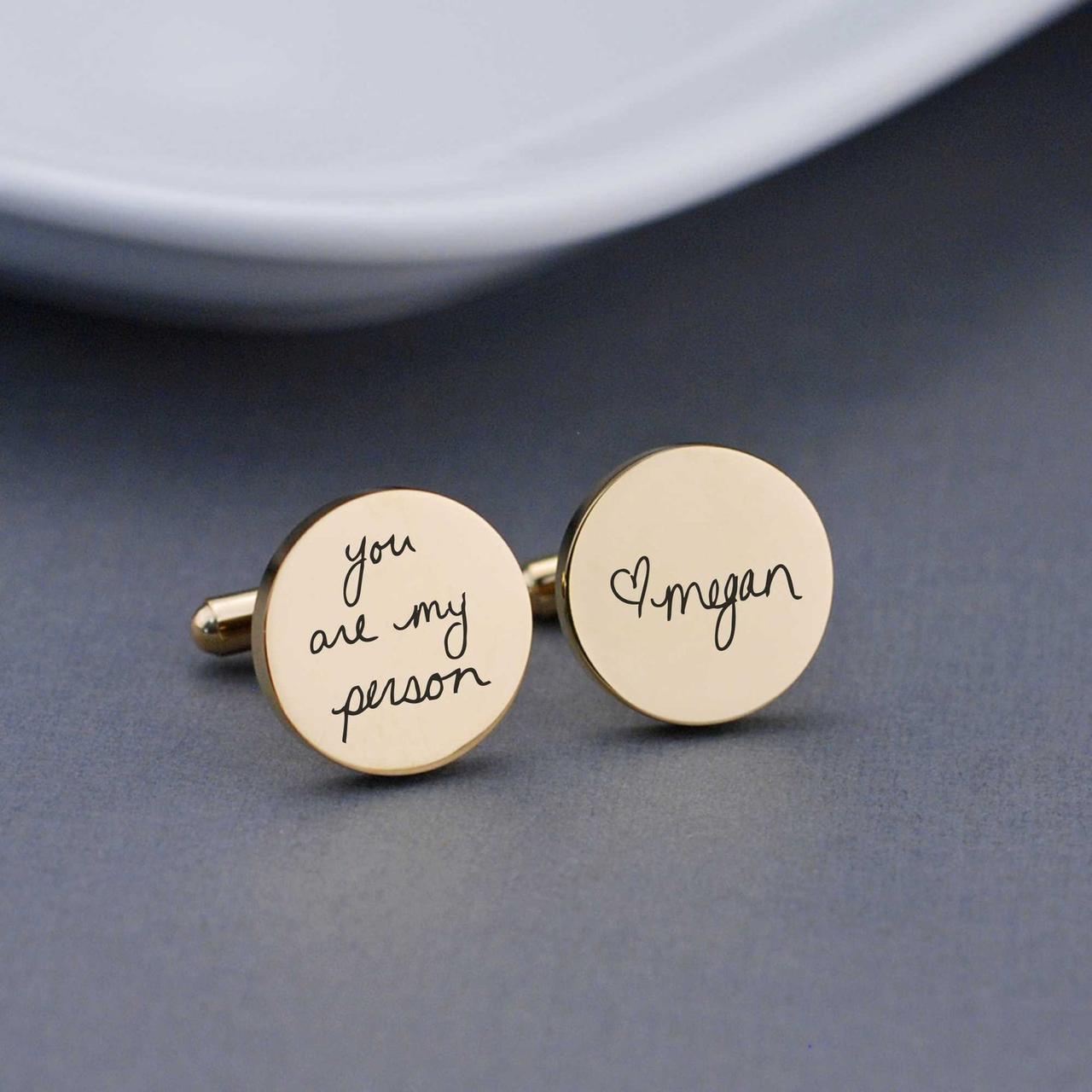 20. Cute cuff links
A cool set of cuff links is a staple in any closet, and this gold-plated pair comes with a really unique personalization option. Send the jewelry designer a message written in your own handwriting and it'll be engraved on the stainless steel accessories.
Georgie Designs personalized cufflinks, $68, Etsy
The Best One-Year Anniversary Gifts for Couples
While you're probably still reminiscing about dancing the night away at their wedding, it's now time to celebrate your favorite couple's anniversary. But what to buy? Here are some unique first anniversary gifts they'll love.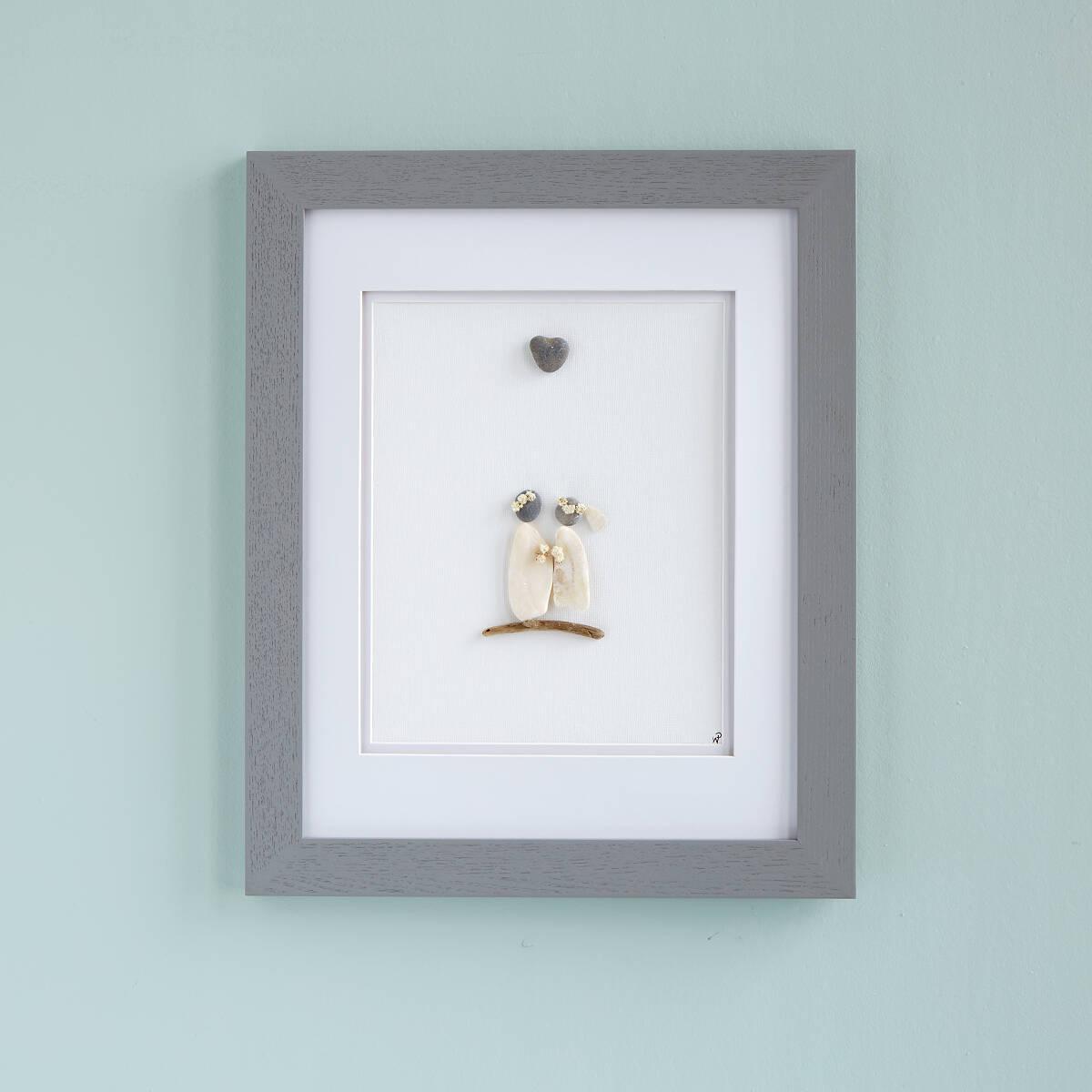 21. Pretty pebbles
Here's something new and different that we're totally in love with: a portrait of two forever lovers made out of things from nature, like shells, pebbles, and leaves. Sounds strange, right? But this portrait's beautiful simplicity has us aflutter. And since it also checks the box on that traditional one-year anniversary gift of paper, this is one of our favorite first-year anniversary gift ideas.
Wendy Pound wedding pebble portrait, $110, Uncommon Goods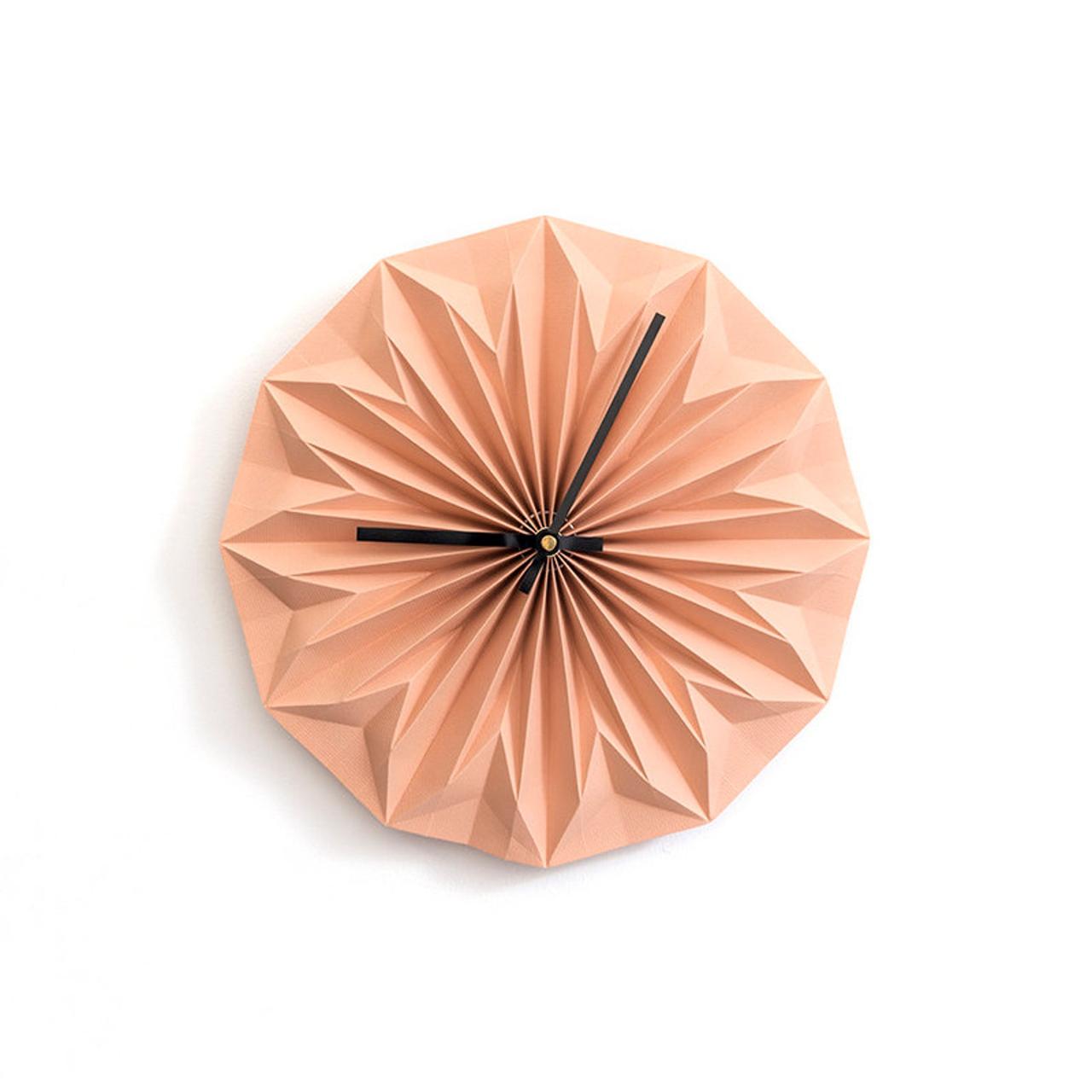 22. Origami clock
A paper gift and a clock gift? You've hit the first wedding anniversary gift jackpot. This stylish clock blends traditional and modern one-year anniversary themes, and makes a fun, contemporary addition to any home's decor.
Nellianna origami wall clock, $49, Etsy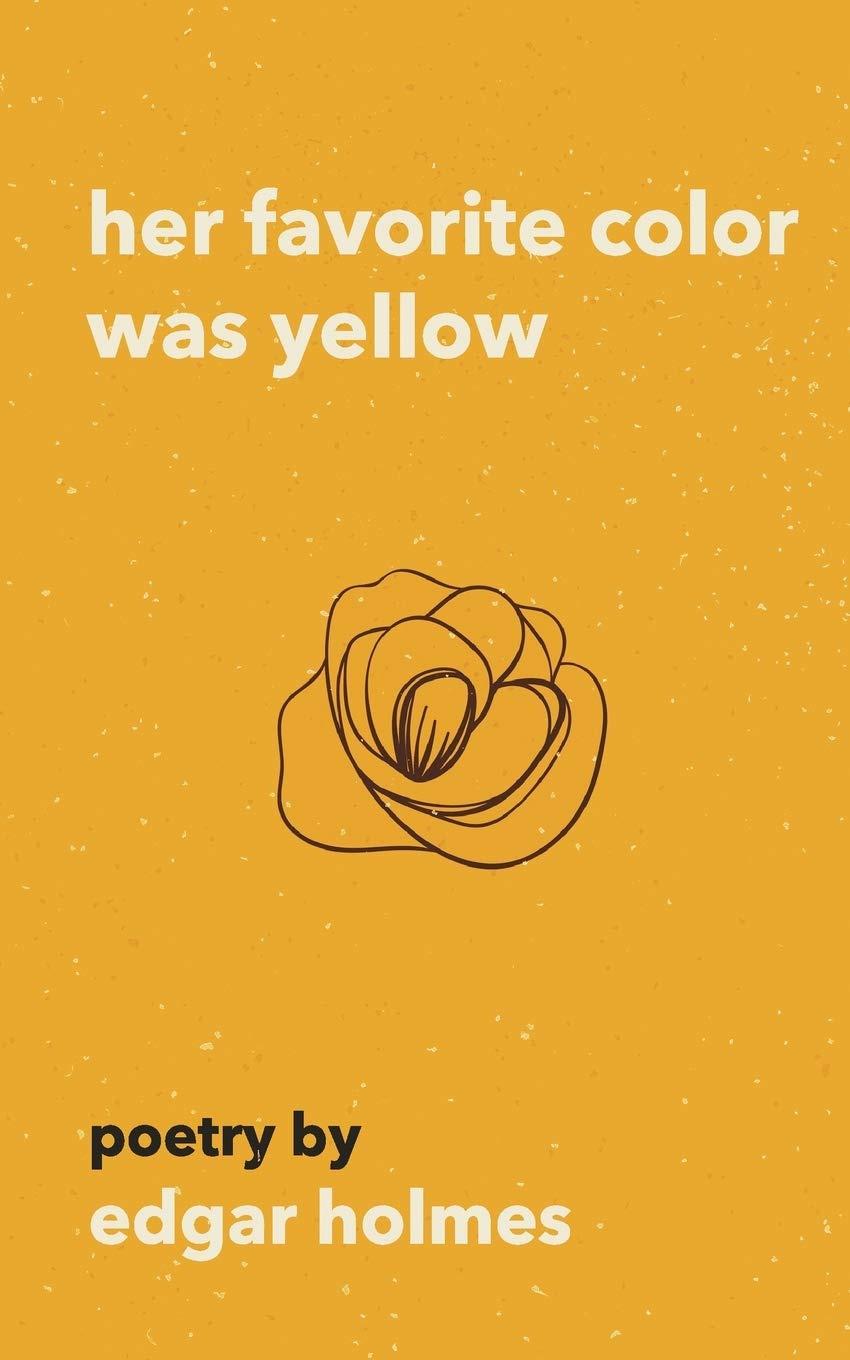 23. Love poems
Bibliophiles will relish a book for a one-year anniversary gift, particularly a book filled with poems about love. Her Favorite Color Was Yellow by Edgar Holmes is a tribute to his wife and celebrates all parts of marriage. Bonus: The yellow hue is a nod to the first anniversary color.
CreateSpace Publishing Her Favorite Color Was Yellow by Edgar Holmes, $15, Barnes & Noble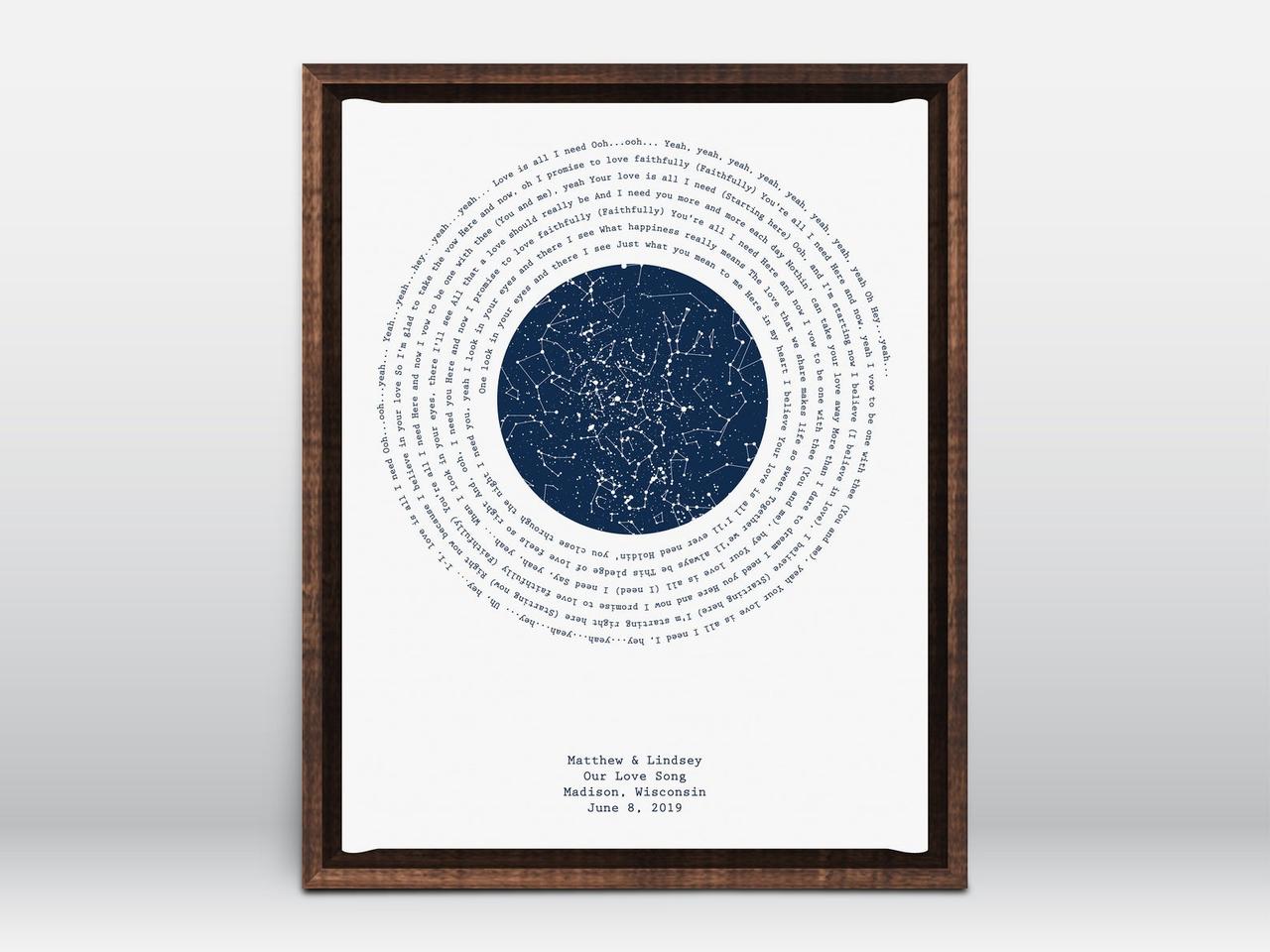 24. Star map print
For a thoughtful paper anniversary gift for them, it's hard to go past this star map print. The print is customized with the lyrics of their first dance song, which surround the astronomy chart from the night they got married.
Sole Studio first dance night sky star map print, from $58, Etsy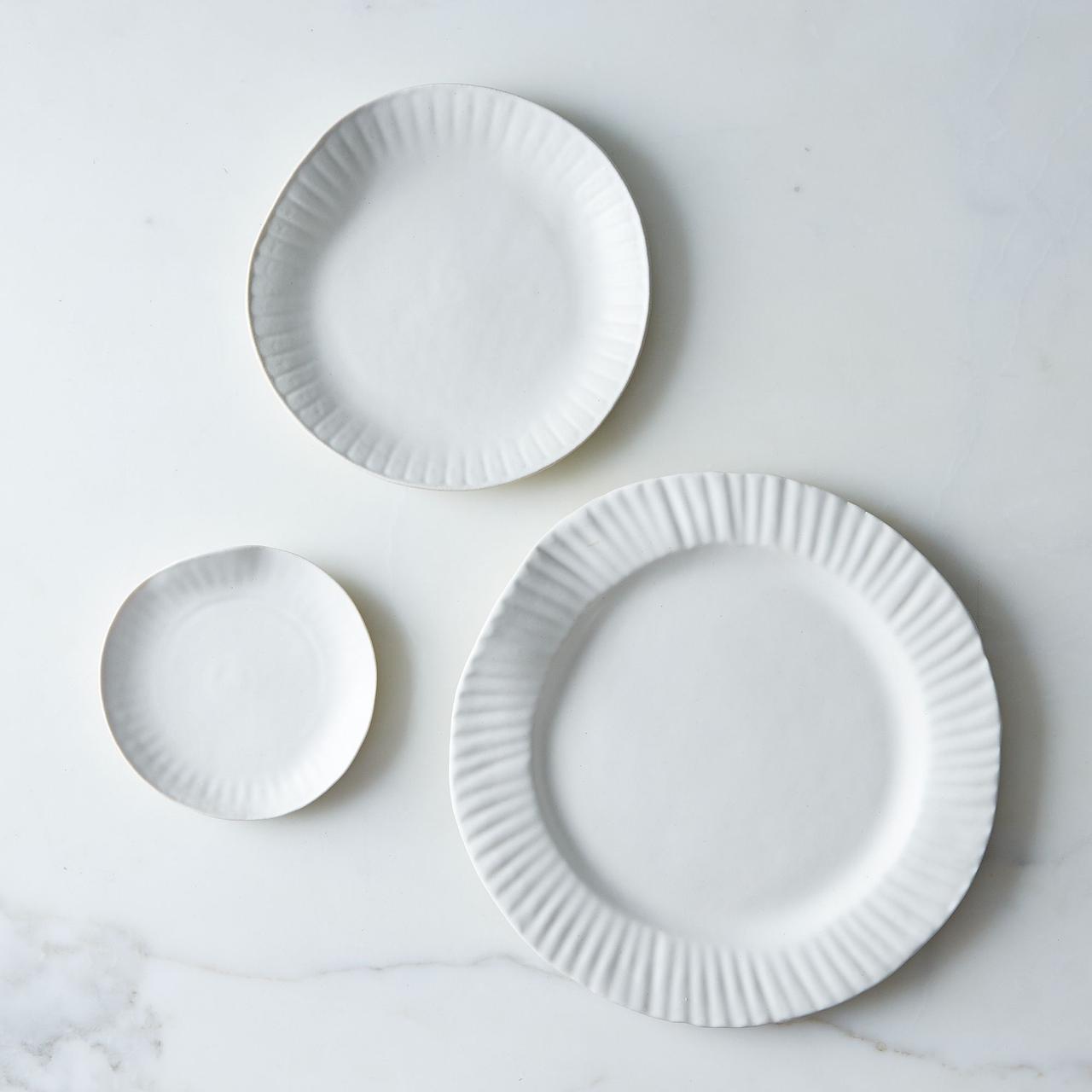 25. Clever "paper" plates
How chic is this porcelain dinnerware? Designed to look just like paper plates, they're a whimsy addition to every kitchen cupboard and the couple are sure to bring them out at every dinner party.
SIN porcelain paper plate, from $36, Food52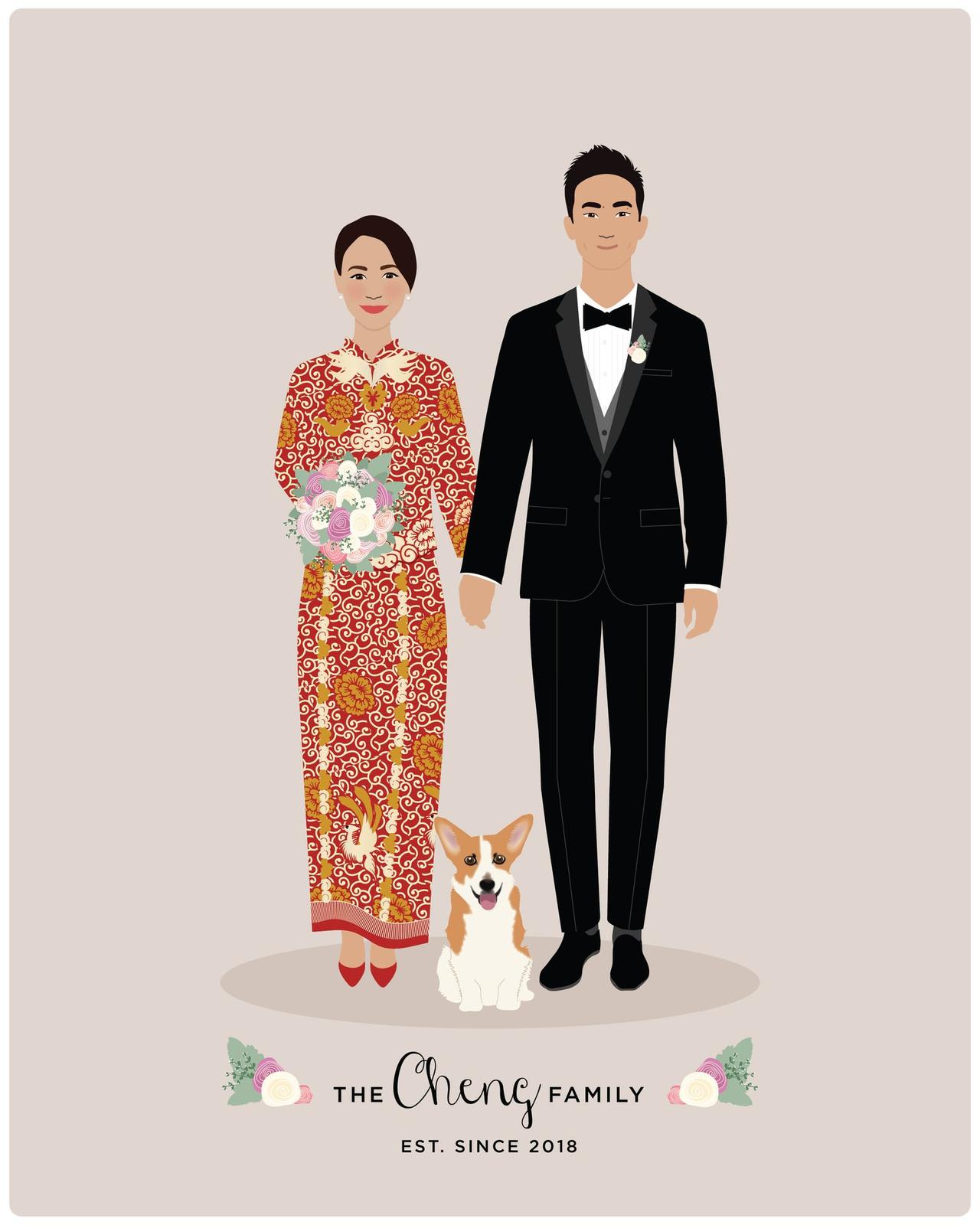 26. Custom portrait
If you're stuck for a cute one-year anniversary gift but want to give them something special, may we suggest this custom wedding portrait? Simply send the artist a picture of the couple on their wedding day and they'll do the rest.
Henry James Paper Goods wedding portrait, $115, Etsy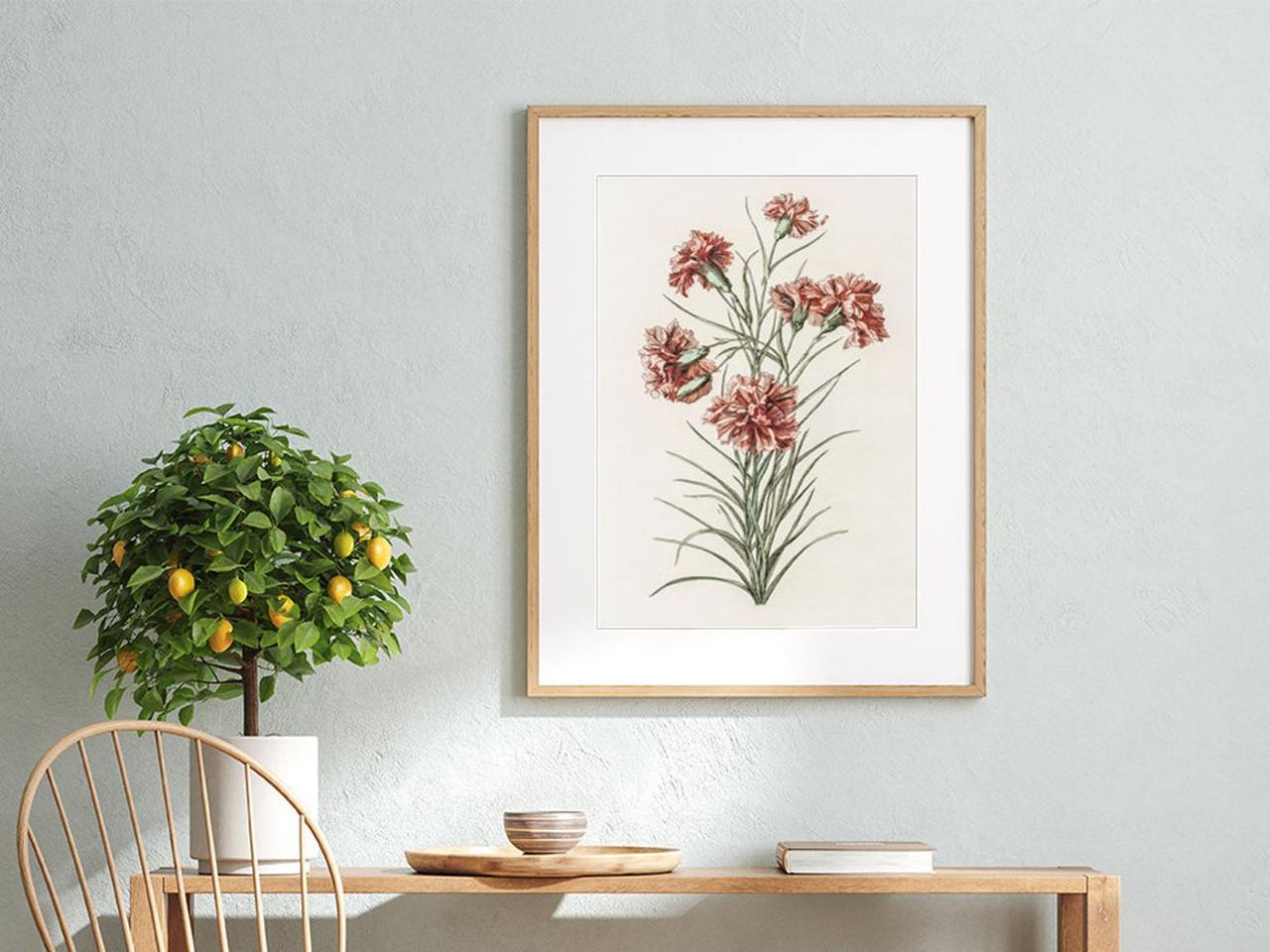 27. Classy carnation print
The first anniversary flower printed on paper? Yep, this pretty carnation print is checking off all of the one-year anniversary symbols. After the print arrives, be sure to frame it before giving it to the couple.
Retrooster Six Carnations illustration by Johan Teyler, from $20, Etsy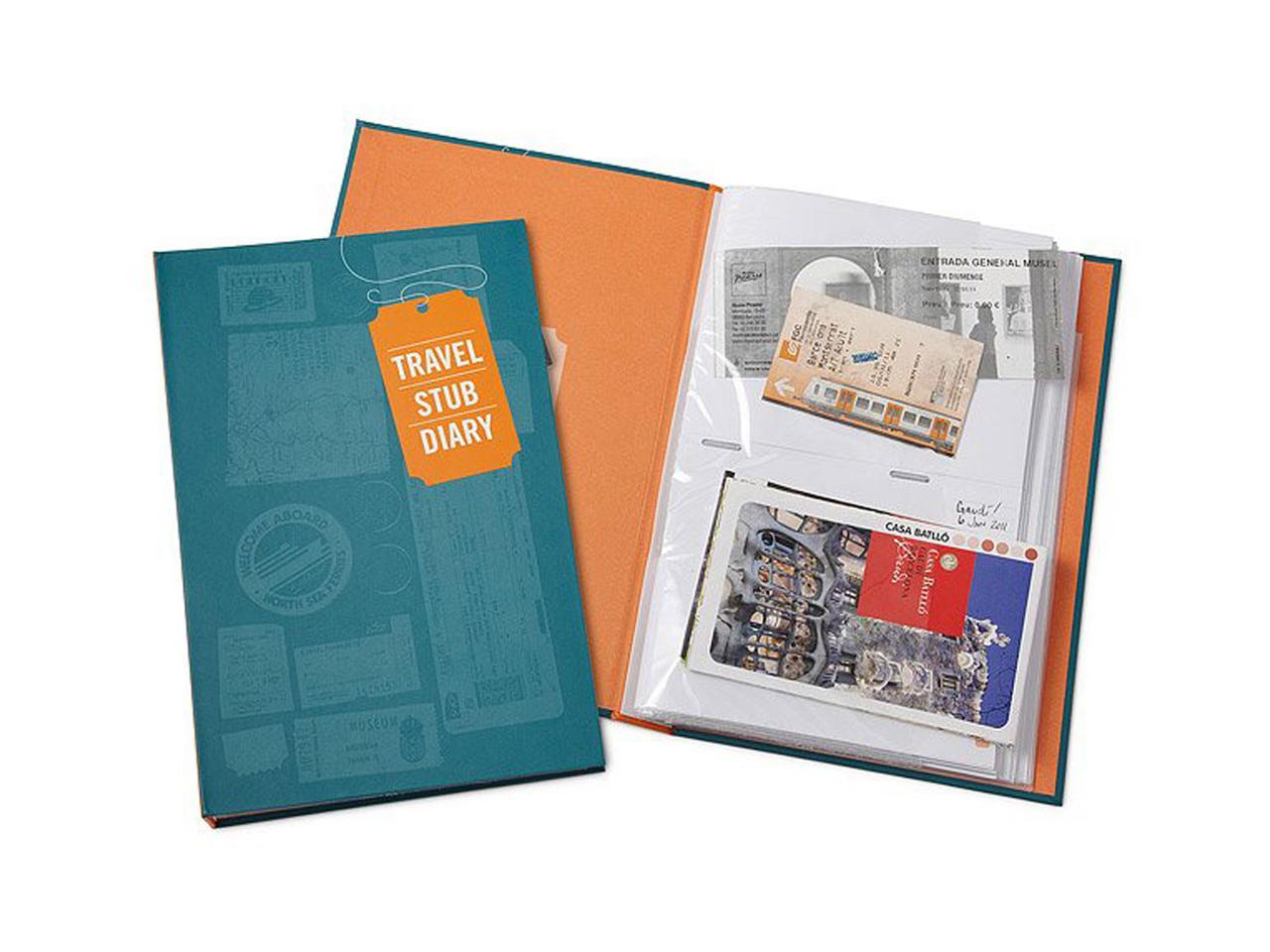 28. Useful travel diary
If the couple are avid travelers, this travel stub diary will be right up their alley. In it, they can store all the paper goods they collect from their vacations including ticket stubs, postcards, maps, and brochures.
Uncommon Goods travel stub diary, $15, Uncommon Goods
29. Paper poppies
Paper flowers are such a fun paper anniversary gift. The best part about these dusty pink poppies is they will last so much longer than the real thing—pop them in a vase to complete the present.
Semper Florens Design crepe paper poppies, $25, Etsy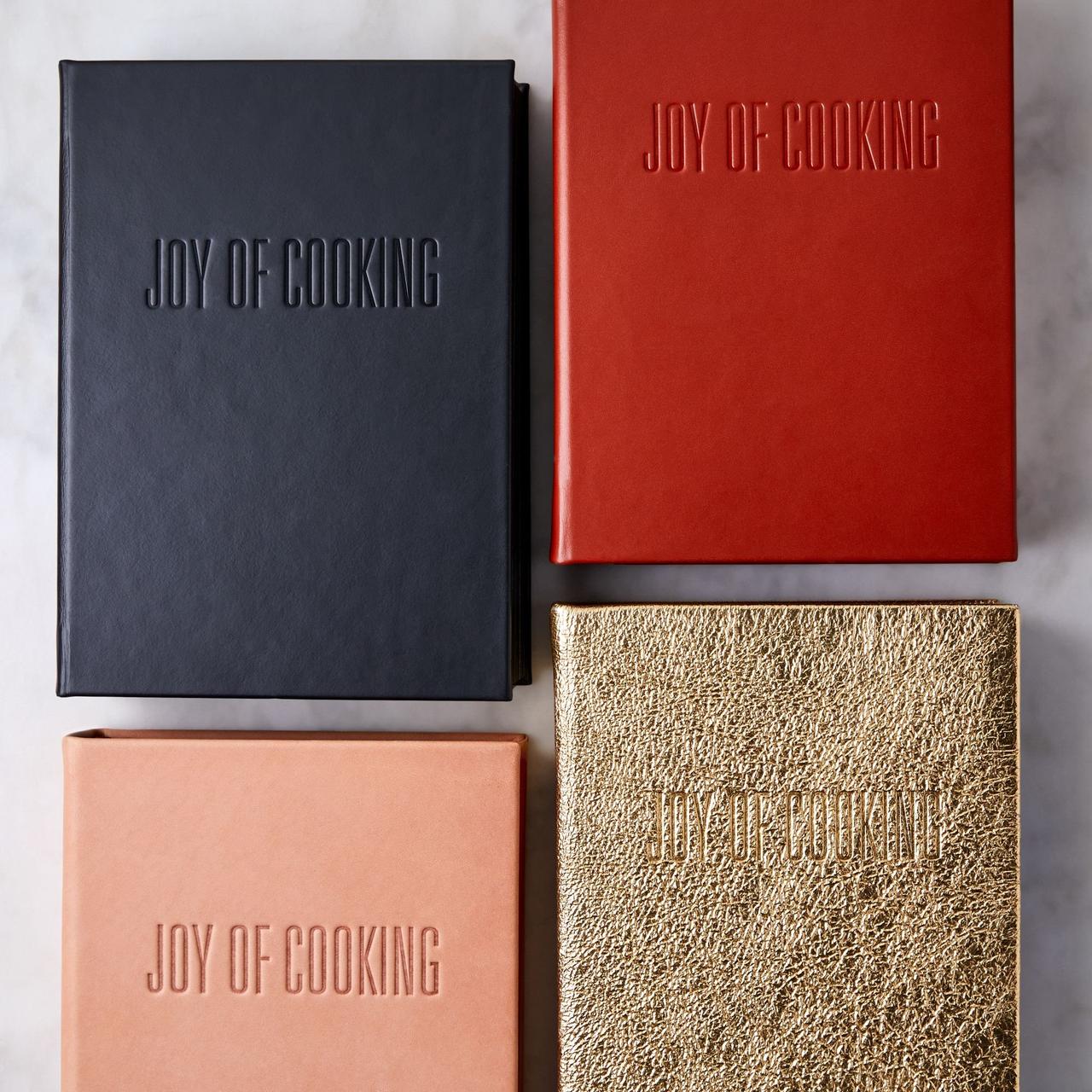 30. Special cookbook
Buying a first anniversary gift for foodies? They'll be delighted with this leather-bound edition of Irma Rombauer's Joy of Cooking. We imagine it will take up permanent residence on their kitchen shelf.
Graphic Image Joy of Cooking by Irma Rombauer, from $140, Food52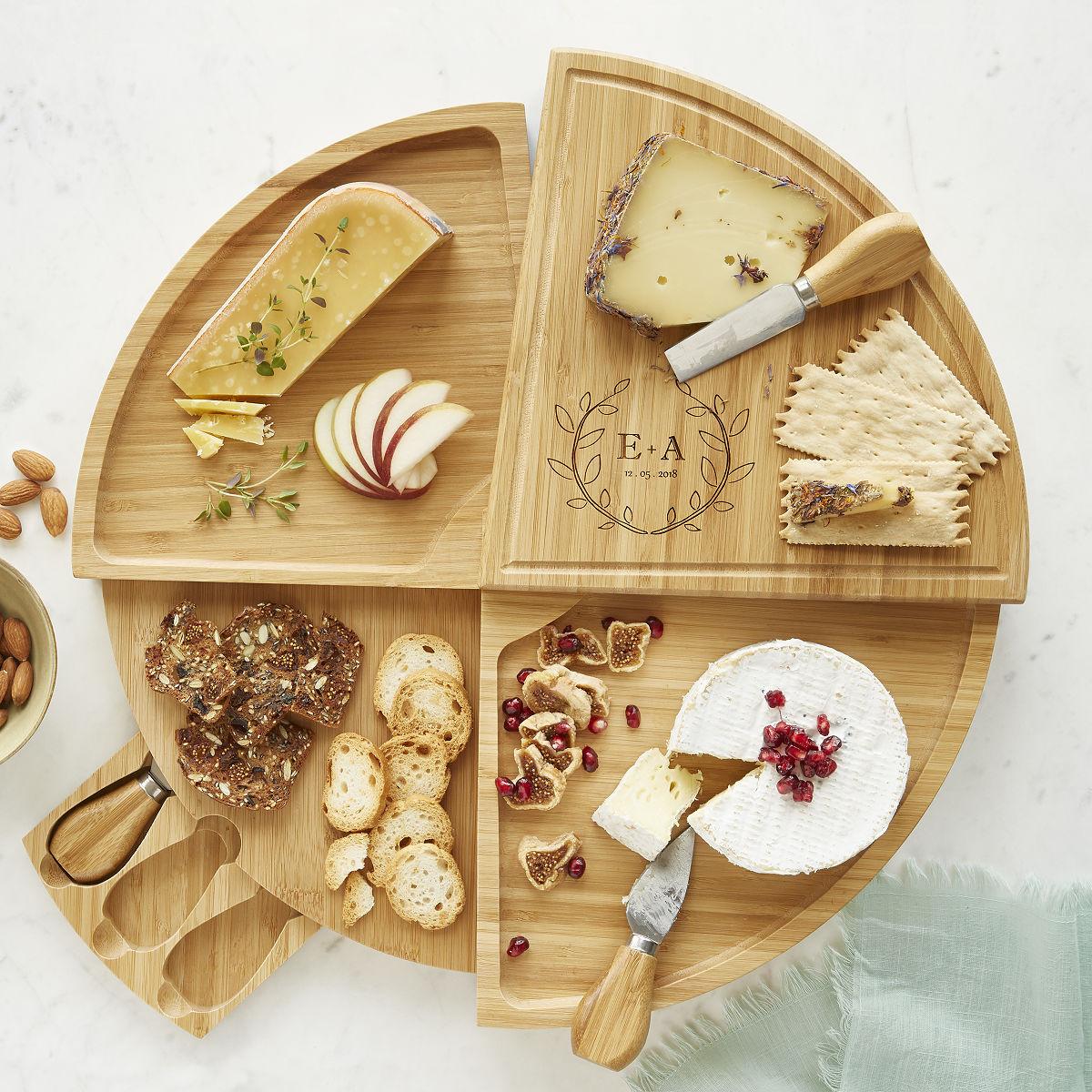 31. Custom cheese board
Chances are, the new couple is still procuring items to help them get their kitchen set for entertaining. That's why this high-end cheese board is one of our favorite first wedding anniversary gifts. There's more than enough room on this multi-level wheel perfect for serving an array of meats, crackers, and cheeses. An added bonus is a hidden pull-out tray that stores matching utensils. Personalize this useful platter with their initials for an extra touch.
Uncommon Goods personalized compact swivel cheese board, $80, Uncommon Goods