Wedding Anniversary Themes By Year: All the Gift Ideas You Need
Whether you're celebrating your first or 60th, this handy guide to wedding anniversary themes will ensure you choose the right gift to celebrate your (or your loved ones') years of marriage.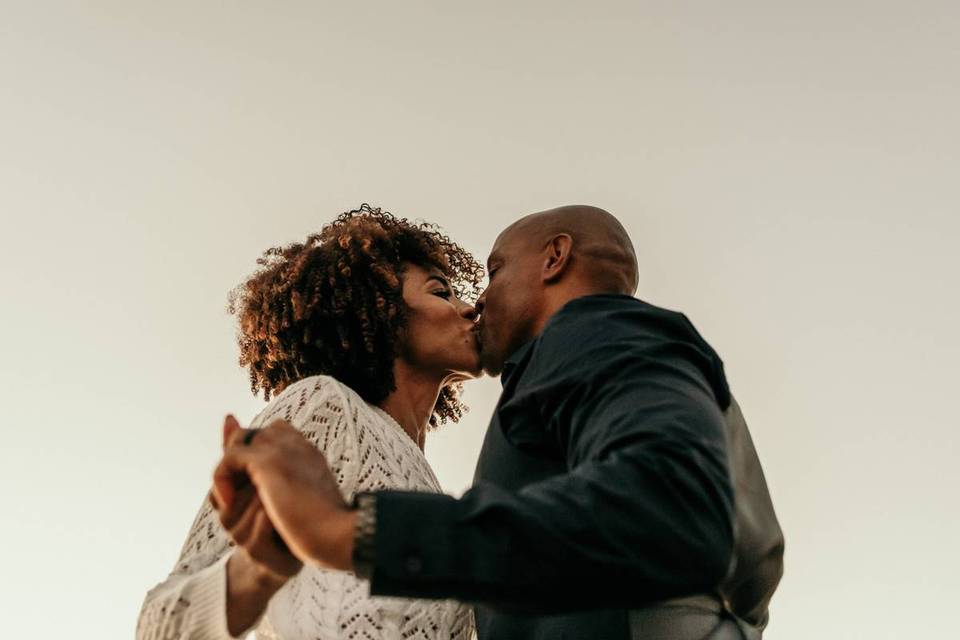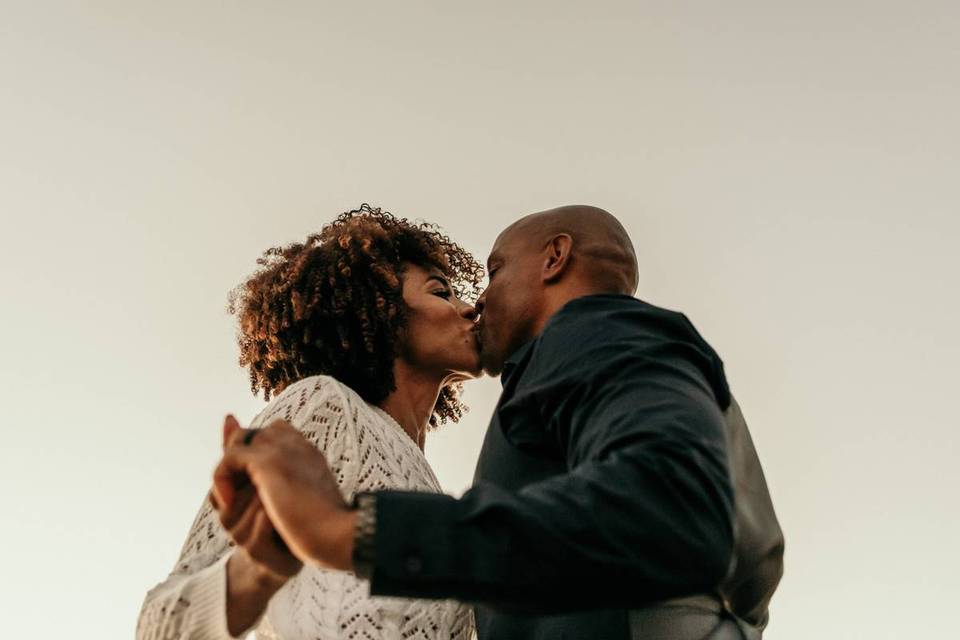 Even after your wedding is over, there are years of celebrations to look forward to. Yes, your wedding anniversaries are a chance to revel in your relationship and how far you've come together, but they're also an opportunity for some serious gift-giving. Most couples exchange gifts to mark this special occasion—and that's where wedding anniversary themes come in. Each milestone wedding anniversary has several themes, starting out with more humble materials like paper and getting gradually fancier (hello, diamonds!), to help inspire your gift giving.
While the traditional and modern wedding anniversary themes focus on a gift's material, there are also official gemstones, colors, and sometimes, flowers for these different milestones. You can interpret these anniversary gift themes in a straightforward fashion (buying your spouse pottery for the 8th anniversary, for example), or get creative. So let this list of wedding anniversary themes serve as a general guide to help inspire gift ideas, but remember that the most important thing is buying something your partner will love and choosing a gift that feels true to your unique relationship.
Traditional: Paper
There are lots of ways to interpret the paper anniversary theme, from a framed work of art to paper flowers to a special book.
Modern: Clocks
A clock may feel a little random as an anniversary gift, but it actually makes a lot of sense: Your marriage is just beginning and a clock symbolizes the preciousness of every minute together.
Gemstone: Gold or peridot
We know, gold is a precious metal, not a gemstone, but it's included as one of the official first anniversary gemstones (and solid gold represents the strength of your married life). And a pale-green peridot is particularly apt, as it symbolizes compassion and prosperity.
Color: Gold or yellow
These cheerful colors are sure to add a pop of hue to your anniversary gift giving.
Flower: Carnation
This humble bloom is easily sourced, inexpensive, and comes in a wide variety of colors, so you can purchase a big bunch at very low cost.
Traditional: Cotton
Cotton is soft and strong, and fortunately, there are so many gift options for this traditional theme. A few ideas featuring this textile include robes, sheets, and clothing—but let your imagination run wild!
Modern: China
The modern theme for the second anniversary is china, but this doesn't mean you have to give your partner fancy dishes (especially if you just received them from your wedding registry!). There are lots of other creative porcelain pieces that work, from vases to mugs and more.
Gemstone: Garnet
This gorgeous red gemstone looks like its on fire, representing the continued passion of your relationship.
Color: Red or linen white
There are two colors associated with the second wedding anniversary gift theme, red (the color of a garnet) and linen white (representing the traditional wedding anniversary gift of cotton).
Flower: Cosmos and lily of the valley
Each of these second anniversary flowers have significant meaning. The cosmo represents harmony, while the lily of the valley symbolizes purity.
Traditional: Leather
If you're ever owned anything made of leather, you know that this material gets better with age, just like your marriage! Leather jackets, shoes, handbags, or other accessories make ideal gifts—and if you're living a more animal-friendly lifestyle, faux leather works too!
Modern: Crystal
While crystal is indeed gorgeous, it's still quite fragile, representing the early years of marriage. From champagne glasses to other special keepsakes, crystal gifts make a beautiful addition to your home.
Gemstone: Pearl
A perfect round pearl represents wisdom gained through time, similar how you and your partner will gain knowledge and learn a great deal during your marriage. Pearl jewelry and cufflinks are ideal third anniversary gifts.
Color: White or jade green
The pure white color of a pearl is a natural hue for third anniversary gifts, as is jade green—a color that represents peace.
Flower: Sunflower
What could be a more cheerful addition to the third wedding anniversary theme than bright and happy sunflowers? Grab a bouquet on your way home to celebrate this special milestone!
Traditional: Fruit or flowers
By your fourth anniversary year, your relationship has fully blossomed, which is why fruit and flowers are the traditional gifts. From a gorgeous bouquet to a basket of your partner's favorite fruits, there are lots of gift options to celebrate year 4!
Modern: Appliances
If fruit and flowers seems a little ho-hum, the modern wedding anniversary gift is an appliance—ideal if you've recently purchased a home and need to upgrade your washer, dryer, fridge, microwave, or if you'd like to try one of those newfangled kitchen appliances like an air fryer or Instant Pot.
Gemstone: Blue topaz
​A beautiful blue topaz represents long-lasting love and friendship—certainly an ideal stone to gift your loved one!
Color: Blue or green
If you're looking for a color for your fourth wedding anniversary gift, blue and green are both lovely choices.
Flower: Geraniums and hydrangeas
Since the traditional wedding anniversary gift theme for a fourth anniversary includes flowers, grabbing a bouquet of lush geraniums or hydrangeas is an easy present. Geraniums are considered a kind and gentle bloom, while lush hydrangeas symbolize gratitude—both ideal sentiments for this milestone.
Traditional: Wood
We all know that wood is solid and strong, just like your relationship after 5 whole years! From wooden picture frames to engraved cutting boards, wall hangings, coasters, and more, you'll have your pick of perfect gift options!
Modern: Silverware
While silverware may seem like a bit of an odd choice for a modern anniversary gift, there are actually many creative ways to interpret it.
Gemstone: Sapphire
This eye-catching blue gemstone is the official jewel of the 5th wedding anniversary. Gift your beloved with a piece of sapphire jewelry to mark this special occasion.
Color: Blue
If you'd prefer not to gift a sapphire as your 5th anniversary present, anything in this milestone's signature color of blue will do the trick!
Flower: Daisy
The lovely daisy symbolizes innocence and new beginnings, whether that means buying a house, starting a family, adopting a pet, or switching jobs. You and your spouse have been through a lot together, with more anniversary celebrations to come!
Traditional: Iron or candy
Two interesting choices for the 6th anniversary gifts: Iron represents the durability of your marriage, while candy symbolizes all of the sweetness of a life together. Iron gifts could include cast-iron cookware or an iron house number for your home, while your partner's favorite sweets will always be appreciated.
Modern: Wood
For a more modern choice, wood is a versatile material for anniversary gifts.
Gemstone: Amethyst
Add this stunning purple gemstone to your anniversary gift list. From rings to necklaces and much more, celebrate this milestone with a sparkling amethyst.
Color: Purple
Purple is a regal hue, so treat your partner like royalty with a gift in this gorgeous color.
Flower: Calla lilies
If you're still struggling to find wedding anniversary gift ideas for your sixth trip around the sun as a married duo, a bouquet of modern and architectural calla lilies makes a perfect present!
Traditional: Copper or wool
Bright copper kettles and warm woolen mittens—not only are these some of our favorite things, they're also the traditional anniversary gifts for the seventh anniversary (also known as the seven-year itch!).
Modern: Desk set
Whether you work from home or have your own corner office, a desk set featuring a pencil holder, paper organizer, stapler, and more, makes a unique and modern anniversary gift.
Gemstone: Onyx
This black gemstone represents protection and strength and symbolizes your fierce love for each other.
Color: Off-white or yellow
When choosing a color for your seventh anniversary gift, off-white and yellow are the official hues of this milestone.
Flower: Freesia
You've married your best friend, so it's apt that the seventh anniversary flower is a freesia, which represents friendship.
Traditional: Pottery or bronze
Beautiful works of pottery are molded and shaped from humble clay—similar to how your marriage has been molded and shaped into a fully-formed partnership during your years together. Bronze combines the durability of tin with the lucky metal copper, making it an ideal traditional wedding anniversary gift material.
Modern: Linen or lace
For a softer touch, linen and lace are more modern anniversary gift materials. Linen bedding, lacy lingerie, and other items make perfect modern 8th anniversary gift ideas.
Gemstone: Tourmaline
Tourmaline, which comes in several different colors, represents calm—something you and your spouse are hopefully feeling after 8 years together.
Color: Bronze
Given that one of the traditional wedding gift materials is bronze, it would seem fitting that bronze is the official color of this milestone.
Flower: Lilacs
These beautiful blooms represent innocence, youth, and first love—a perfect gift whether you're young or young at heart.
Traditional: Willow or pottery
Willow wood might seem like an odd choice for a ninth anniversary gift, but this natural and flexible material is actually a good symbol for how your relationship has developed. You can find many gifts, from artwork to jewelry, that represent willow branches. Pottery is another traditional anniversary gift for year 9, as well.
Modern: Leather
Leather gets better with age, just like your love for each other!
Gemstone: Lapis lazuli
​This deep-blue stone frequently appears on jewelry, and it is a symbol of wisdom—something you've surely developed in your 9 years together.
Color: Terracotta
The color of terracotta pottery, this natural, earthy hue is also totally on-trend at the moment.
Flower: Poppy
Bright red poppies, aside from being beautiful to look at, are symbols of dreams and imagination. Hopefully 9 years of marriage have been amazing beyond your wildest dreams!
Traditional: Tin or aluminum
The tenth wedding anniversary is all about celebrating strength and perseverance, hence strong metals are the traditional gifts for this milestone. Metal jewelry and items for the home make ideal gifts for this celebration.
Modern and gemstone: Diamond
Should you wish to splurge on something sparkly, the diamond is both the modern gift and official gemstone of this important milestone.
Color: Silver
With metals and diamonds as the traditional and modern anniversary gifts for year 10, silver is a natural color to gravitate toward.
Flower: Daffodils
After 10 years, you and your partner are still a very happy couple—so why not celebrate with this happy flower, which also represents new beginnings.
11-Year Wedding Anniversary Themes
Traditional: Steel
Steel might seem like an odd choice for an anniversary gift, but there are actually quite a gift items to choose from, including jewelry, homewares, and more. And if you're ready for a splurge, a new car is the ultimate in steel gifts!
Modern: Diamond
As an alternative to steel, diamonds are always a good choice. Just don't forget the 4 c's when making your purchase!
Gemstone: Turquoise
The official gemstone of the 11th anniversary is turquoise, which has an earthy and natural feel. From necklaces to rings, bracelets, cufflinks, and more, you're sure to find a perfect turquoise anniversary gift for your person.
Color: Turquoise
You don't have to buy an anniversary gift featuring a turquoise stone, but if you're debating on a color for your present, turquoise is the official hue of this milestone.
Flower: Tulip
Colorful tulips represent deep love—which you and your partner clearly experience every single day!
12-Year Wedding Anniversary Themes
Traditional: Silk and linen
If you and your spouse have been together for 12 years, it may be time for a bedding upgrade. So treat yourself to the ultimate 12th anniversary gift—items in silk and/or linen! Bedding is an obvious choice, but clothing, lingerie, accessories, and more also fit the bill.
Modern: Pearl
A perfect pearl makes an ideal 12th anniversary gift, whether it's in jewelry or something pearl-colored.
Gemstone: Jade
Green jade is found in many gifts, from a skin-perfecting jade roller to jewelry to home accessories.
Color: Oyster white
Classic oyster white (an off-white hue) is the official color of the 12th anniversary.
Flower: Peony
If your anniversary is in the springtime, celebrate the season with a bouquet of lush peonies.
13-Year Wedding Anniversary Themes
Traditional: Lace
Lace's intricate woven design is a nod to the intricacy of marriage. While lingerie might be the most obvious choice for the year 13 gift, there are other creative ways to use lace in a special present.
Modern: Textiles
If your spouse has been wearing the same duds for, well, 13 years, use the modern anniversary gift of textiles as an opportunity to upgrade their wardrobe.
Gemstone: Citrine
We love citrine's unique red-orange hue—it's a gemstone that makes for a very cool anniversary gift.
Color: Citrine or white
The color of citrine is the official hue of the 13th anniversary, but white is also an appropriate choice.
Flower: Chrysanthemum
This blossom symbolizes longevity and friendship—both important parts of a successful marriage.
14-Year Wedding Anniversary Themes
Traditional and Color: Ivory
These days, gifts made from ivory are a no-no—but choosing a gift that's the color of ivory (or even making a donation to an elephant conservation charity in your partner's name) is a more cruelty-free option.
Modern: Gold jewelry
If the ivory wedding anniversary theme has got you stumped, gold jewelry is an easy-to-buy and universally-appreciated alternative.
Gemstone: Opal
Opals are super on-trend right now, so a piece of opal jewelry makes a lovely anniversary gift.
Flower: Orchid
Beautiful orchids represent luxury and beauty—and their modern vibe makes a great addition to any home.
Traditional: Crystal
Crystal symbolizes purity, and represents the pure love you feel for your partner after 15 years together. From crystal vases to figurines to picture frames and jewelry, there are lots of wedding anniversary gift ideas to choose from here.
Modern: Watch
What could be more symbolic of the passage of time than a gorgeous watch? Watches are both fashionable and functional—and they're a gift your spouse will surely love.
Gemstone: Ruby
While rubies are more traditionally associated with the 40th anniversary, they're also the official gemstone of year 15.
Color: Red
Related to the ruby, red represents passion and love so it's a fitting color for this milestone.
Flower: Roses
Red roses aren't just the official flower of Valentine's Day—they're also the signature bloom of the 15th anniversary! What could be more romantic than a bouquet of roses—or rose petals scattered throughout your home.
16-Year Wedding Anniversary Themes
Traditional: Wax
Your relationship has been full of fiery passion for 16 years now, so wax makes for an ideal 16th anniversary theme to mark the occasion. Candles are the most obvious and versatile gift to mark the milestone.
Modern: Silver holloware
Okay, so what's holloware? It's basically any tableware except flatware, so silver serving pieces, pitchers, platters, and more work well.
Gemstone: Peridot
This pale green gemstone (also August's birthstone) makes a pretty and unique centerpiece for 16th anniversary jewelry.
Color: Emerald green, red, or silver
A variety of pretty hues give you plenty of options as you choose a color for your 16th anniversary gift.
Flower: Statice
Also known as sea lavender, this sturdy bloom symbolizes happy memories, which you and your spouse likely have many of from your 16-year marriage.
17-Year Wedding Anniversary Themes
Traditional and Modern: Furniture
If you and your partner have been living together for close to two decades (or more!), the 17-year anniversary is a perfect opportunity to upgrade your furniture.
Gemstone: Carnelian
This brownish-red stone isn't commonly found in jewelry, making it an even more unique gift opportunity.
Color: Yellow
Yellow is such a happy color, and any gift in this hue is sure to brighten your spouse's day.
Flower: Red carnation
With an appearance that resembles a rose, it should come as no surprise that the red carnation also symbolizes love!
18-Year Wedding Anniversary Themes
Traditional and Modern: Porcelain
Dishes, home accessories, ornaments, and more—there are lots of porcelain gifts to choose from to mark this special occasion.
Gemstone: Chrysoberyl
Otherwise known as cat's eye, the chrysoberyl is a beautiful yellowish stone that's thought to boost confidence and bring about a sense of calm.
Color: Blue
If you're purchasing a 18th anniversary gift for your beloved, choose a blue hue to match the official color of this milestone.
Flower: Deep red flowers
While there's no official flower for the 18th anniversary, deep red blooms are commonly exchanged.
19-Year Wedding Anniversary Themes
Traditional, Modern, and Color: Bronze
Bronze isn't just used as the material for third-place medals—it's also the 19th wedding anniversary theme with lots of gifts to choose from, whether you're looking for artwork, home accessories, or jewelry.
Gemstone: Aquamarine
Jewelry made with this stunning pale blue gem will certainly wow your spouse.
Flower: Bronze chrysanthemum
Though not officially linked with the 19th year, many couples exchange these bronze-hued flowers as a nod to the bronze anniversary.
Traditional: China
China is both strong and fragile at once, just like marriage. Since you've been together for 20 years, it's perhaps time to upgrade your dinnerware—or purchase home accessories made of porcelain.
Modern: Platinum
Platinum is among the strongest precious metals, and therefore makes a robust gift for a 20th anniversary.
Gemstone: Emerald
The gorgeous green gem symbolizes growth—something you and your spouse have surely done together over past two decades.
Color: Green
If you're looking for the right color for your 20th anniversary gift, green is the official hue of this milestone.
Flower: Daylilies
Daylilies are often considered a flirtatious flower—and there's nothing wrong with a little flirting between you and your spouse!
Traditional, Modern, Gemstone, and Color: Silver
The 25th anniversary is known as the "Silver Jubilee" so your gift should be anything silver! Of course there's silver jewelry, but you can also gift silver-hued home accessories, clothing, and more.
Flower: Iris
Pretty irises represent wisdom, and clearly you and your spouse have grown wiser with every passing year together.
Traditional and Gemstone: Pearl
While pearls are also the official gemstone of the third anniversary, they're more widely recognized as the traditional gift and gemstone for year 30.
Modern: Diamond
If diamonds are more your speed, then year 30 is a lucky one! Or, you could purchase a gift of jewelry that combines both pearls and diamonds for a totally luxe anniversary present.
Color: Green
Green is the color of several anniversary years, including the 30th.
Flower: Lilies
With so many different varieties, lilies are a versatile flower that represent purity—like the pure love between you and your spouse.
Traditional, Modern, and Gemstone: Ruby
The 40th anniversary is traditionally known as the "Ruby Anniversary". A piece of ruby jewelry is the most obvious gift for this milestone, there are many other creative interpretations to this theme.
Color: Red
Obviously, red is the signature color of year 40—so if you'd prefer to steer clear of jewelry, anything in a ruby red color is fair game.
Flower: Nasturtium
Available in both red and yellow hues, the nasturtium represents victory, and you and your partner will likely be feeling pretty victorious after conquering 40 years together!
Traditional, Modern, Gemstone, and Color: Gold
The 50th anniversary is commonly known as the "Golden Anniversary", so of course, both the traditional and modern gifts include anything made of gold. Gold jewelry is the most obvious choice for an anniversary present, but you could also opt for gold-hued home accessories or clothing, as well.
Flower: Yellow roses
While there are no naturally gold flowers, yellow roses are probably the closest options. Plus, they represent joy—something you should be feeling after 50 years together!
60-Year Wedding Anniversary Themes
Traditional, Modern, and Gemstone: Diamond
What could be more apt for a 60th anniversary gift than a diamond? This is a major milestone and only the strongest and most brilliant of gemstones will do to mark the celebration.
Color: Diamond White
Bright diamond white is the signature color of the 60th anniversary, for obvious reasons.
Flower: Orchid
Orchids symbolize love and strength, so it seems natural that these beautiful blooms will be the official flower of the milestone 60th anniversary.