The Best 4th Anniversary Gifts at Every Price Point
Celebrate the fourth year of marriage with the perfect four-year anniversary gift. Learn all about the traditional theme, then shop our list of unique gift ideas.
We have included third party products to help you navigate and enjoy life's biggest moments. Purchases made through links on this page may earn us a commission.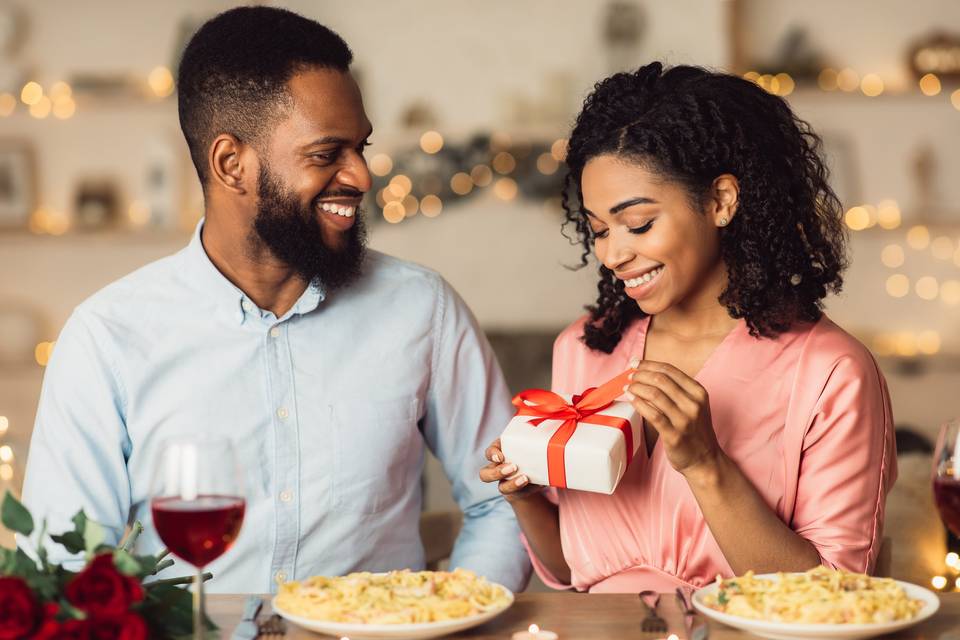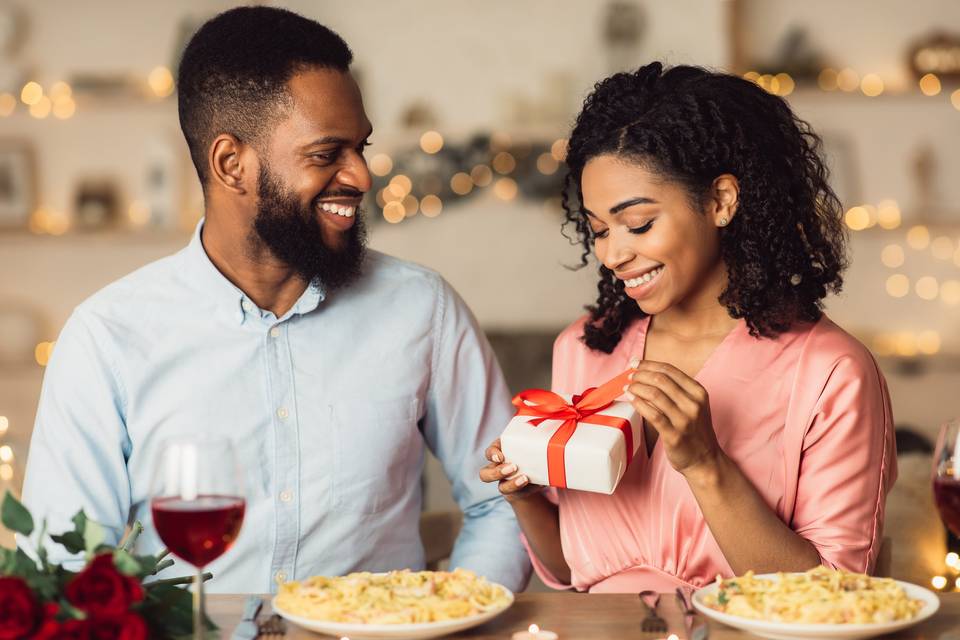 If you'll be celebrating your four years of marriage soon, or know a couple who will be, it's time to start looking for a special four-year anniversary gift. It doesn't have to be something large; a small token to show your partner how much you care about them is often enough.
Or, maybe you and your partner like to splash out every year to celebrate the love you've built together. That makes total sense too. Marriage isn't easy, after all. Either way, we've put together a list of some pretty awesome four-year anniversary gifts to choose from, whether you're shopping for your spouse or even for a happy couple that's special to you.
What is the Traditional Fourth Anniversary Gift?
But first, let's take a look at some of the more common items given for a fourth anniversary. The traditional gift? Fruit, or flowers. Easy, peasy, right? But if that's not your speed, you could always opt for the modern four-year anniversary gift of an appliance. And we've got some top-notch appliances to choose from on our list!
When it comes to fourth anniversary gifts of gemstones, it's blue topaz you'll be shopping for. And the official colors for this milestone are blue and green. Finally, if you will be shopping for blooms, know that geraniums and hydrangeas commonly represent four years of wedded bliss. Lots of options to choose from, so hopefully you'll have an easy job.
The Best Four-Year Anniversary Gifts
Without further hesitation, here's our list of the best four-year anniversary gifts for your husband, wife, or that special couple in your life.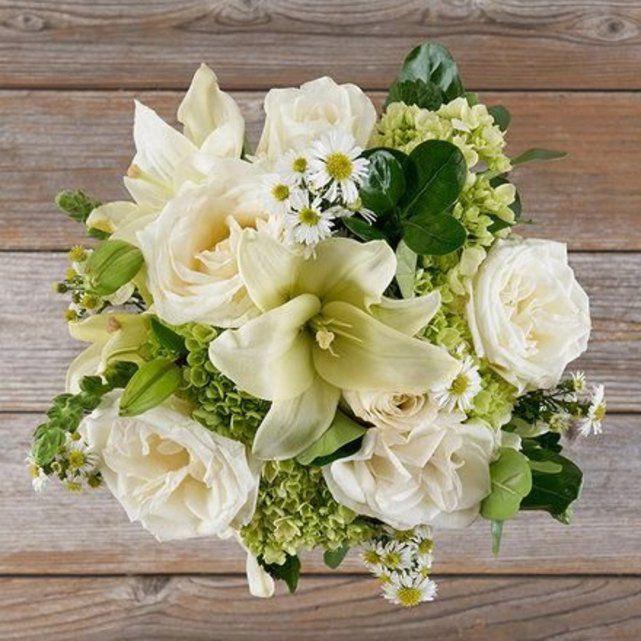 1. Pretty hydrangeas
If you'll be gifting flowers, the traditional fourth anniversary gift, you can check two boxes with this all-white arrangement that artfully incorporates white hydrangeas. That's because hydrangeas are considered the signature flower for the four-year anniversary. Trust high-end floral purveyor at The Bouqs to deliver a beautiful bouquet your spouse will love.
The Bouqs Co. white arrangement with hydrangeas and lilies, from $49, The Bouqs Co.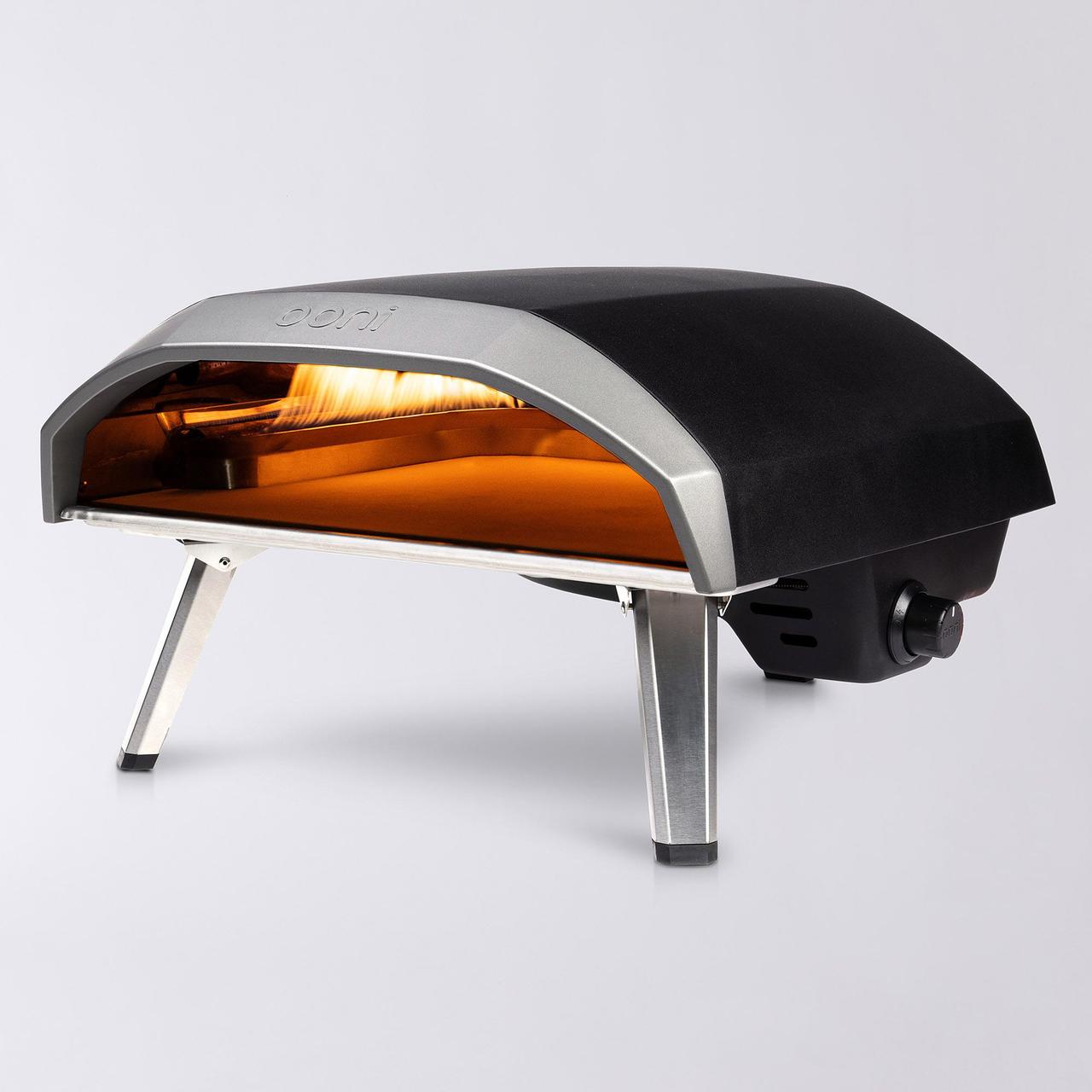 2. Artisan pizza at home
Looking for a kitchen appliance that will knock their socks off and check the box for the modern four-year anniversary gift? Boy, do we have it right here. The Ooni portable pizza oven is totally enjoying its 15 minutes of fame right now, and we can see why. They'll get delicious, brick oven pizza right from their own countertop! That's why it tops our list of the best four-year anniversary gift ideas.
Ooni portable pizza oven, $500, Food52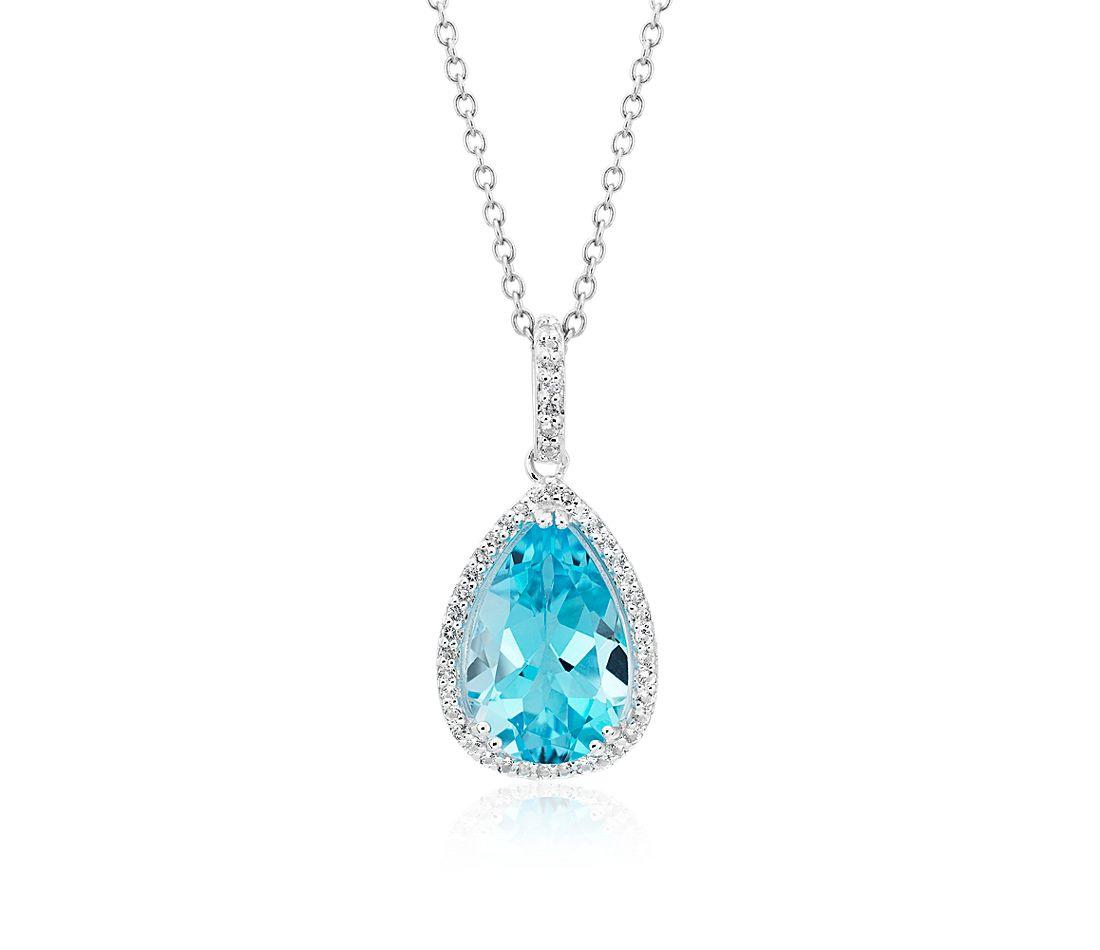 3. Stunning pendant
Pretty blue topaz is the gemstone most commonly associated with the four-year wedding anniversary gift. And this stunning pendant takes the cake! A sizable teardrop-shaped blue topaz is nestled in a halo of tiny white topaz stones for an ethereal effect. It's a perfect everyday piece, or she can wear it to make a statement as well.
Blue Nile blue topaz halo pendant, $330, Blue Nile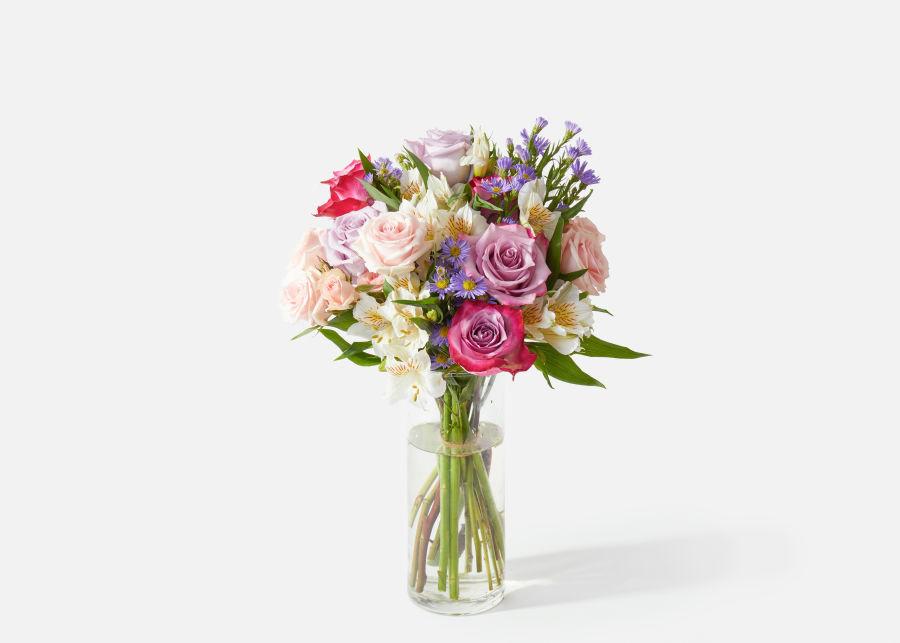 4. Pretty in pink florals
A flower arrangement called The Unicorn simply can't disappoint! Here, you'll get a stunning array of multi-colored roses, all in pretty pink hues, surrounded by stems of Alstroemeria and colorful asters. So if you're planning on sending flowers as a four-year anniversary gift, this bouquet certainly makes a great choice.
UrbanStems The Unicorn, from $55, UrbanStems
5. Enviable bracelet
When it comes to fourth anniversary gift ideas, we're in love with this one! This triple-set, 360-degree blue topaz bracelet is a beautiful piece that will complement just about any outfit. It's sure to become one of her very favorite pieces!
Blue Nile trio oval blue topaz sterling silver bracelet, $390, Blue Nile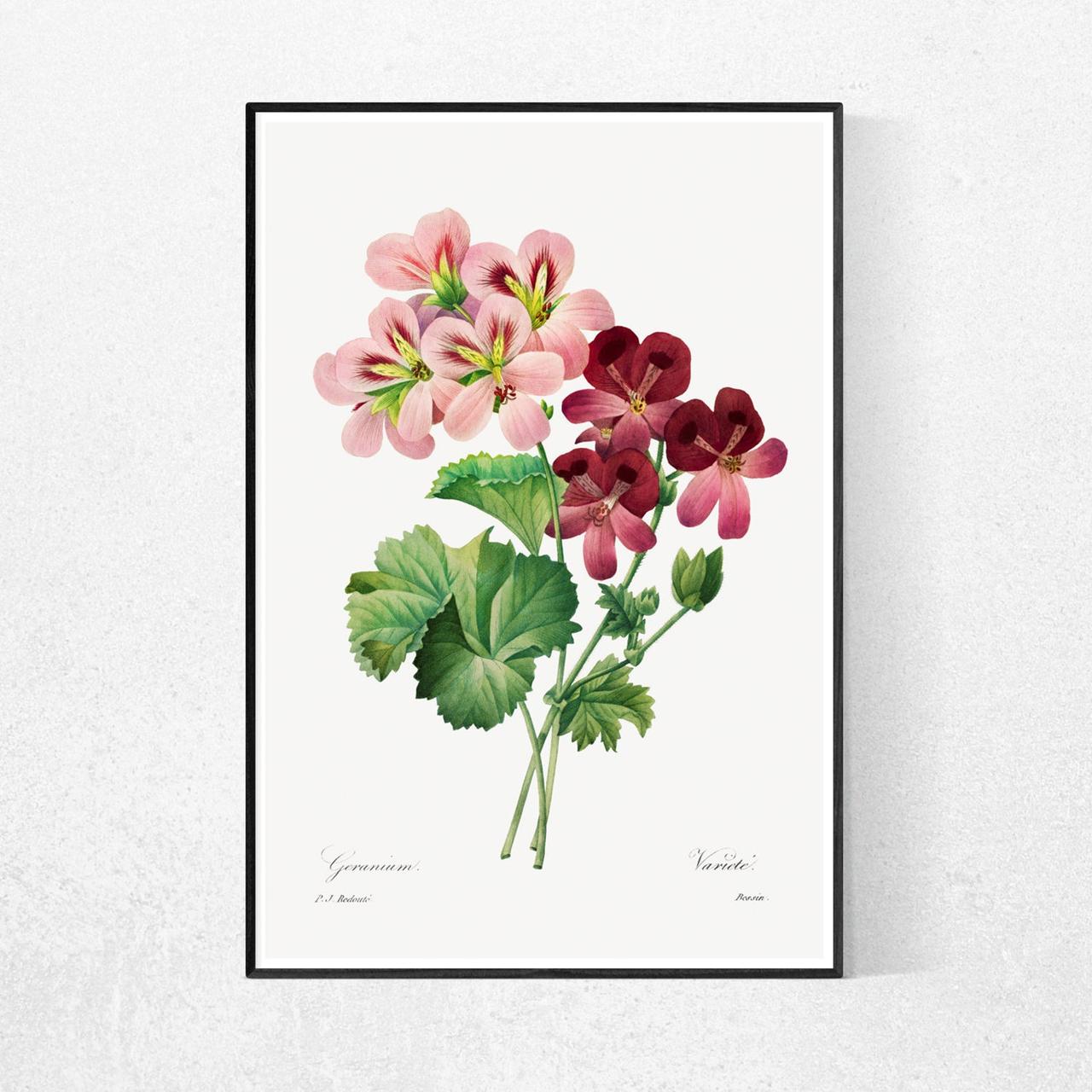 6. Floral print
The geranium is one of the traditional fourth anniversary flowers. But if the happy couple is celebrating a winter anniversary, perhaps fresh blooms aren't possible. If that's the case, gift this pretty print, with two-toned geraniums that last much longer than real flowers!
Retro Graphico printable wall art geranium flower, $1, Etsy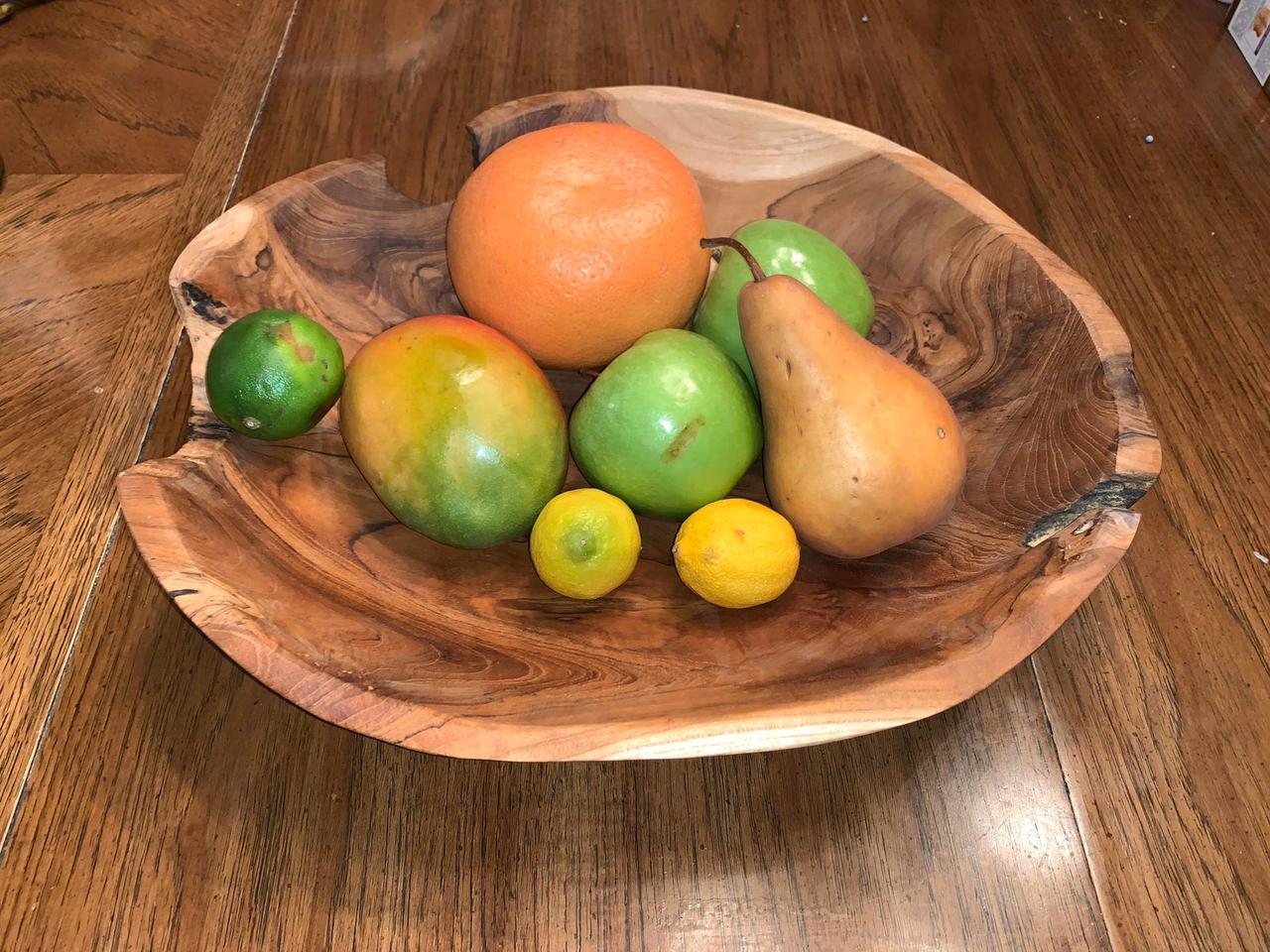 7. Teak fruit bowl
Fruit is the traditional fourth anniversary gift. But let's face it—there's only so much you can do with that. Why not wrap up this gorgeous teak, live-edge fruit bowl instead? It's the perfect natural resting place for their favorite fruits, and will fit into just about any kitchen decor.
Tuckahoe Hardwoods live-edge teak wood fruit bowl, $79, Etsy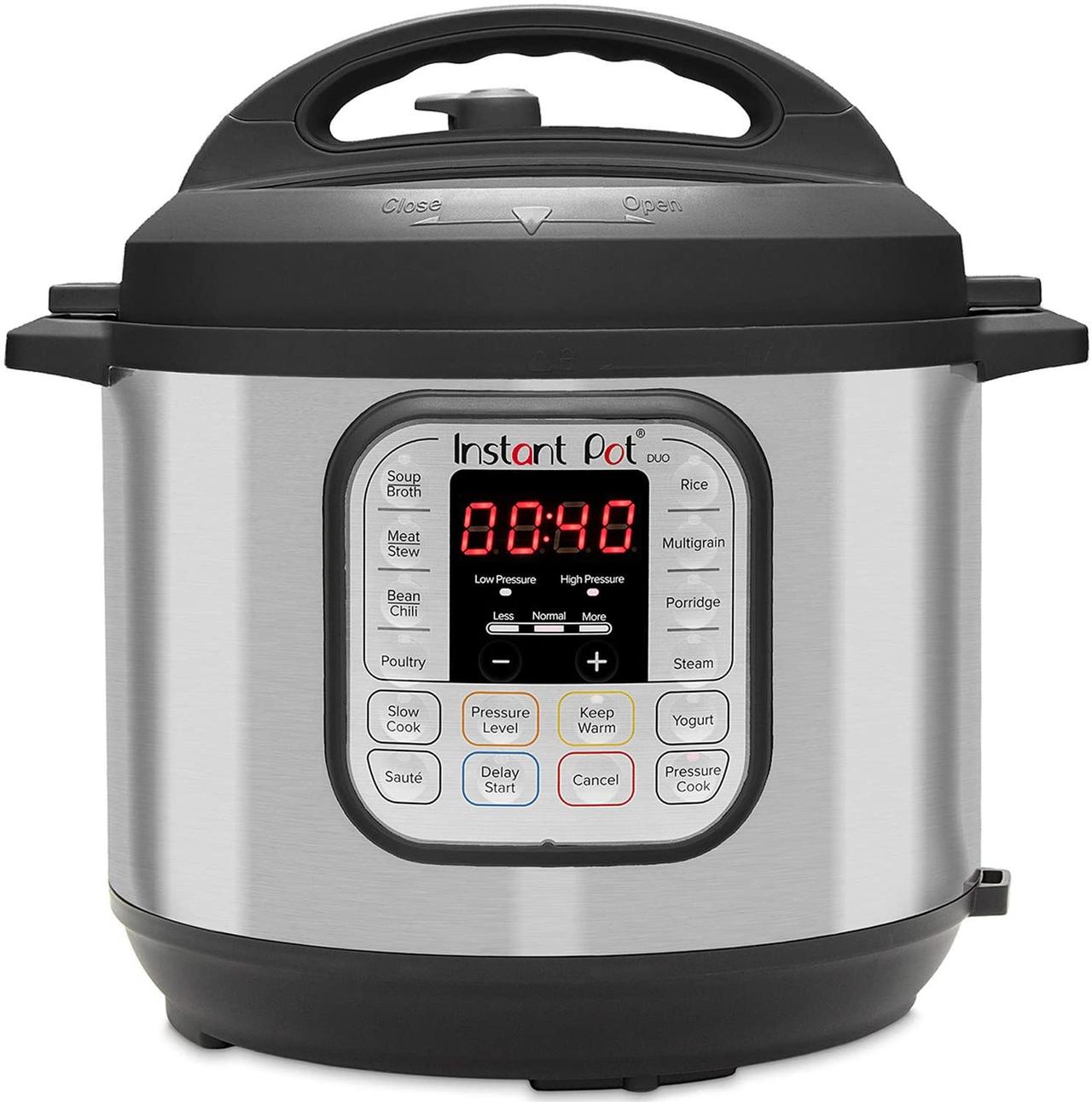 8. Instant dinners
The modern four-year anniversary gift is appliances, which always make amazing gifts. One of our favorites? An instant pot! It's one of the most versatile small appliances, capable of super-fast cooking. This handy tool can take the place of a saute pan, slow cooker, dehydrator, air fryer and more.
Instant Pot electric pressure cooker, $100, Amazon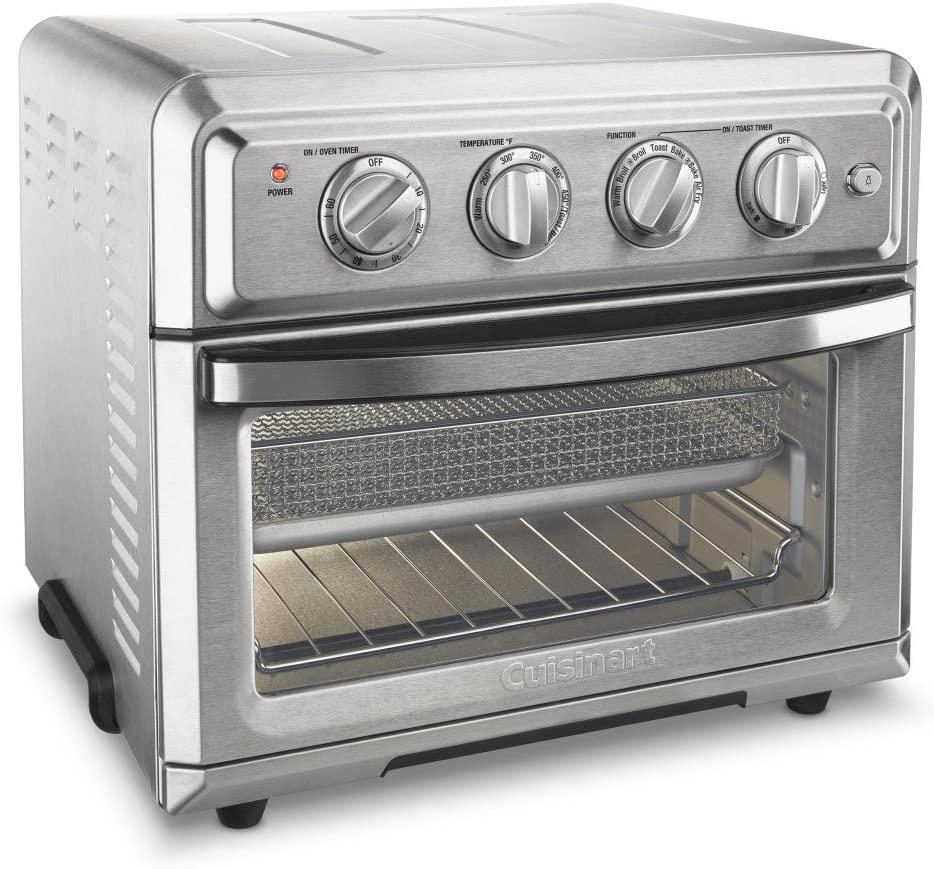 9. Countertop workhorse
Looking for the perfect appliance for the couple celebrating four years of marital bliss? This Cuisinart countertop convection toaster is a do-it-all appliance that constantly gets 5-star reviews. It's able to perform a variety of cooking functions in a small space, and is perfect for entertaining.
Cuisinart TOA-60 convection toaster, $200, Amazon
10. Expert espresso
If you need fourth anniversary gift ideas for the couple who loves their coffee, this is the one for you! This top-rated Breville espresso station will allow the love birds to brew up just about any coffeehouse drink they can think of, right from the comfort of their own kitchen.
Breville espresso machine, $700, Amazon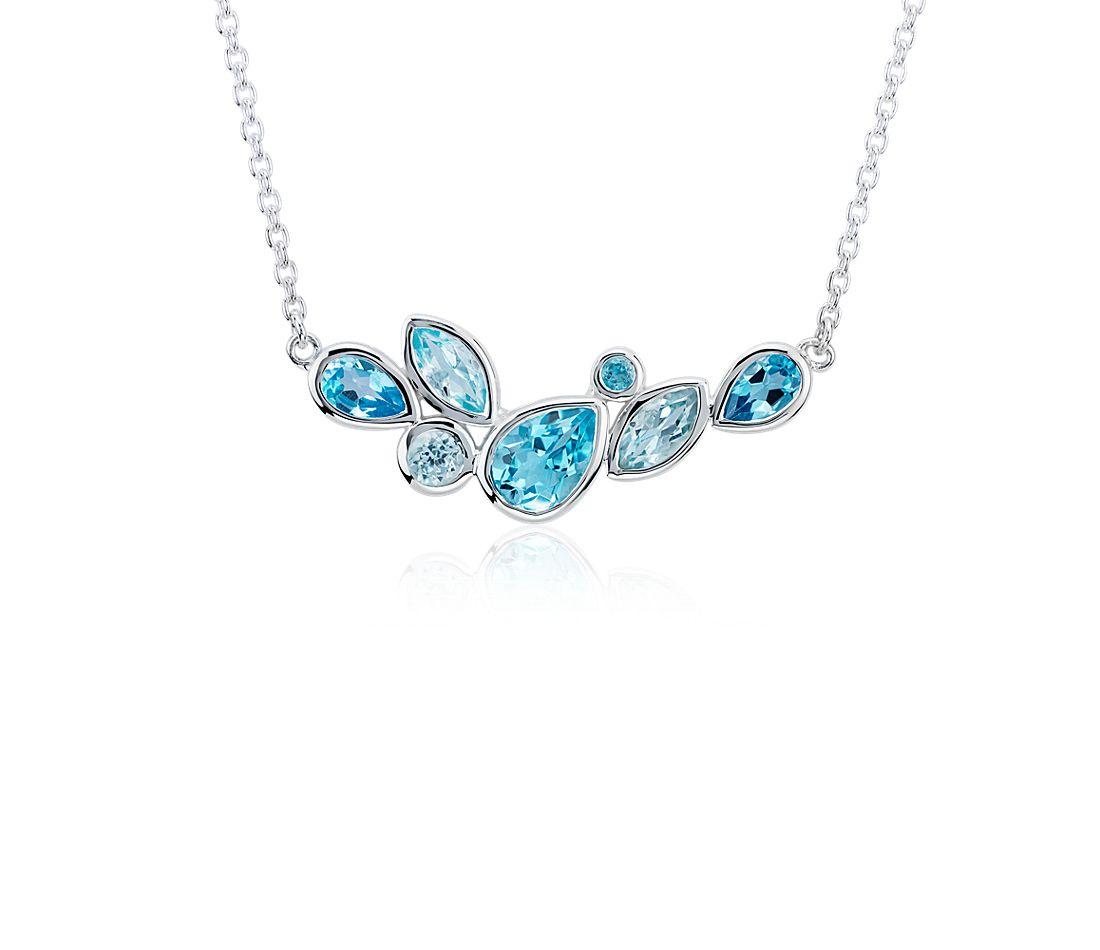 11. Casual beauty
For a beautiful four-year anniversary gift that doesn't break the bank, consider this sweet pendant. It's made of several blue topaz stones of varying shapes and sizes for added interest, and suspended from a white gold 20-inch chain.
Blue Nile mixed shape blue topaz necklace, $105, Blue Nile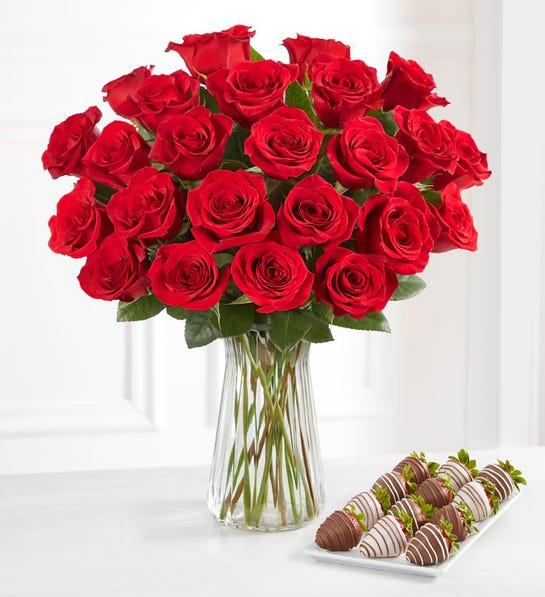 12. Ultimate romance
There's just something about chocolate-covered strawberries and roses combined. It's so… Pretty Woman, no? Since the traditional fourth anniversary gift just happens to be fruit, we're of the opinion that this decadent and beautiful set of chocolate-covered strawberries and long-stemmed roses from Shari's Berries would make a perfect four-year anniversary gift.
Shari's Berries red roses and strawberries, from $110, Shari's Berries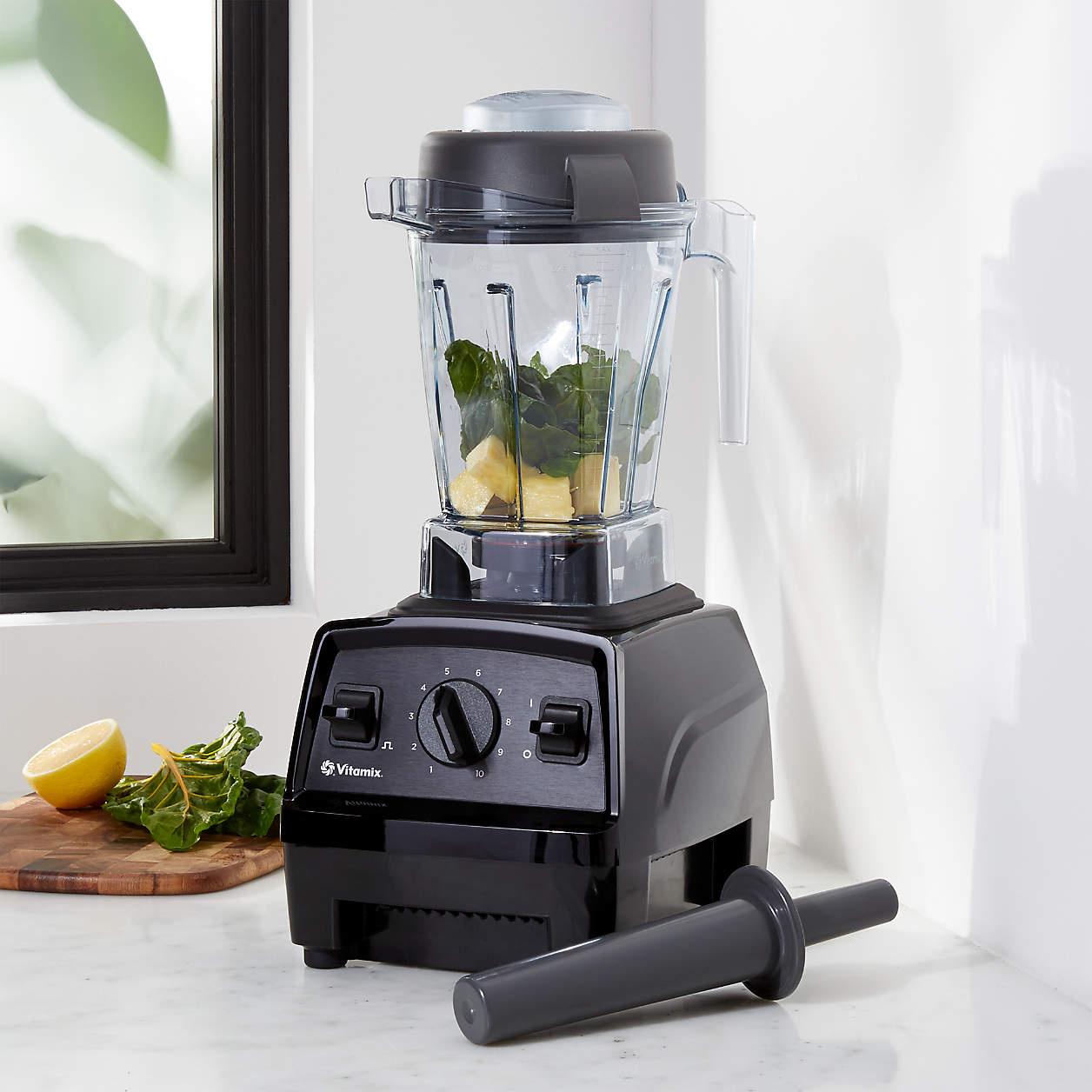 13. Incredible blender
Looking for unique fourth anniversary gift ideas? Imagine their excitement when they open a vitamix blender. The gold standard of blenders, it's a total workhorse when it comes to making smoothies and soups. So if they love to cook at home, they're sure to be delighted with the gift of a vitamix!
Vitamix blender, $350, Crate and Barrel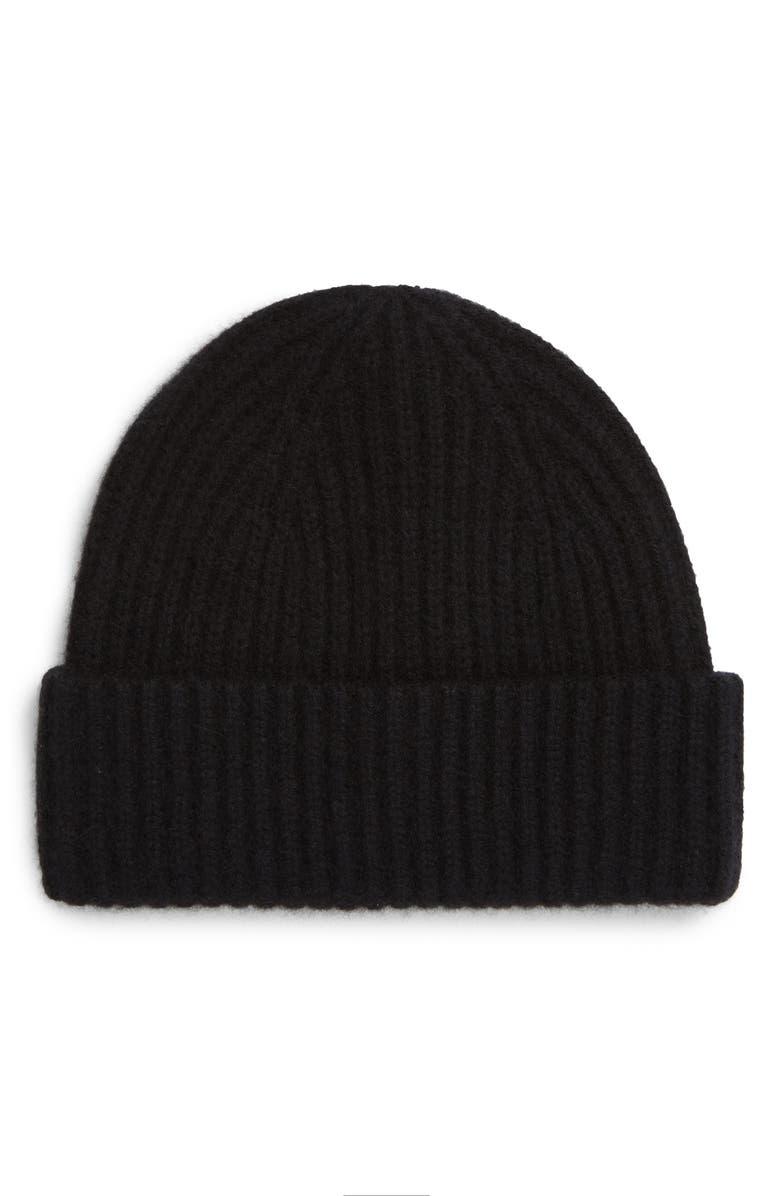 14. Luxe beanie
Perfect for a guy celebrating a four-year anniversary during the cold months, this luxe cashmere beanie will keep him looking dapper while he stays warm. Choose from black, grey or navy.
Nordstrom cashmere cuff beanie, $70, Nordstrom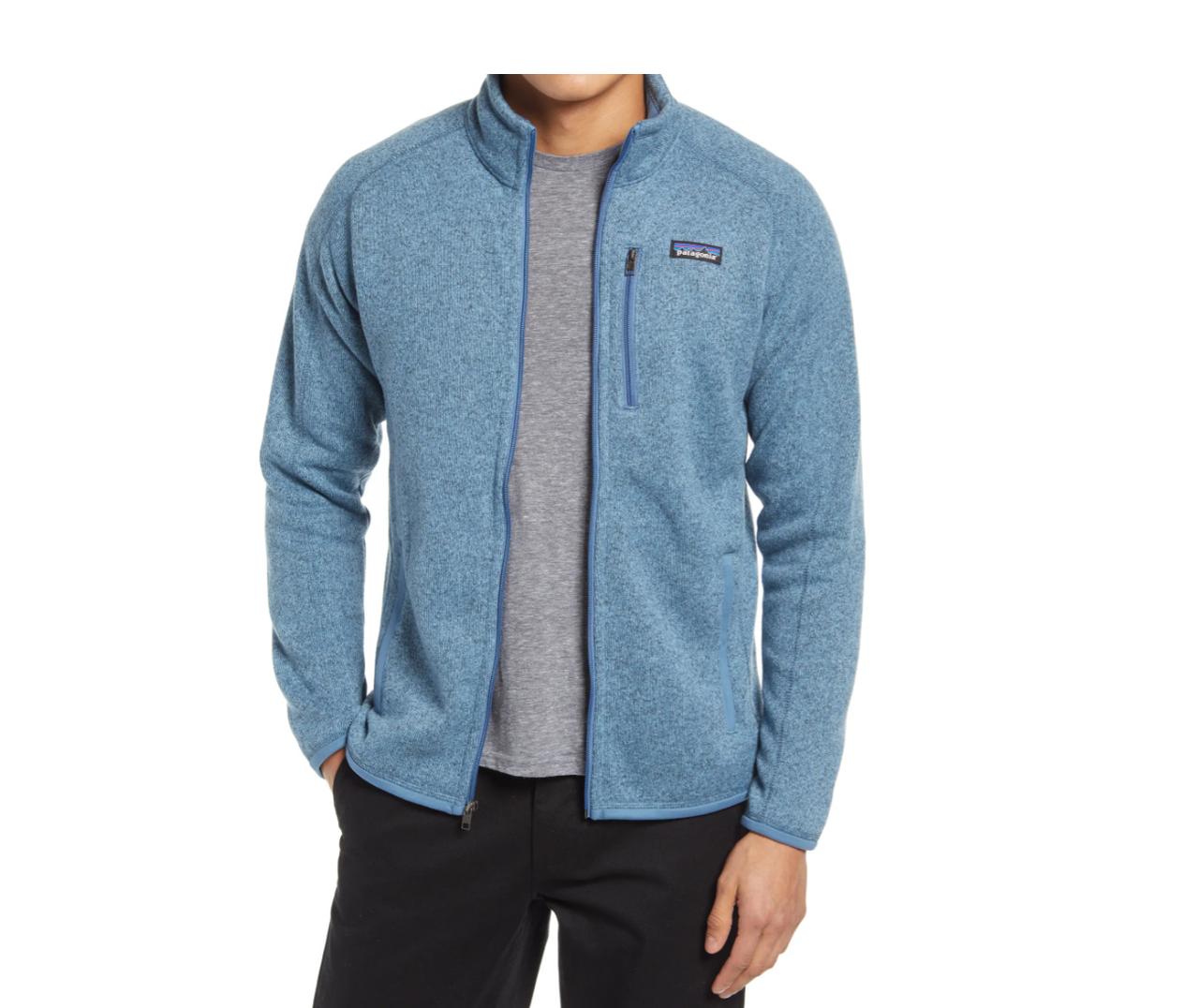 15. Everyday jacket
If you're searching for great fourth anniversary gifts for him, why not opt for a jacket that's great for everyday wear? This zip-up jacket from Patagonia brings all the warmth without the bulk. What's more, the Pigeon Blue color resembles a blue topaz stone; a subtle nod to the fourth anniversary gemstone.
Patagonia better sweater zip jacket, $139, Nordstrom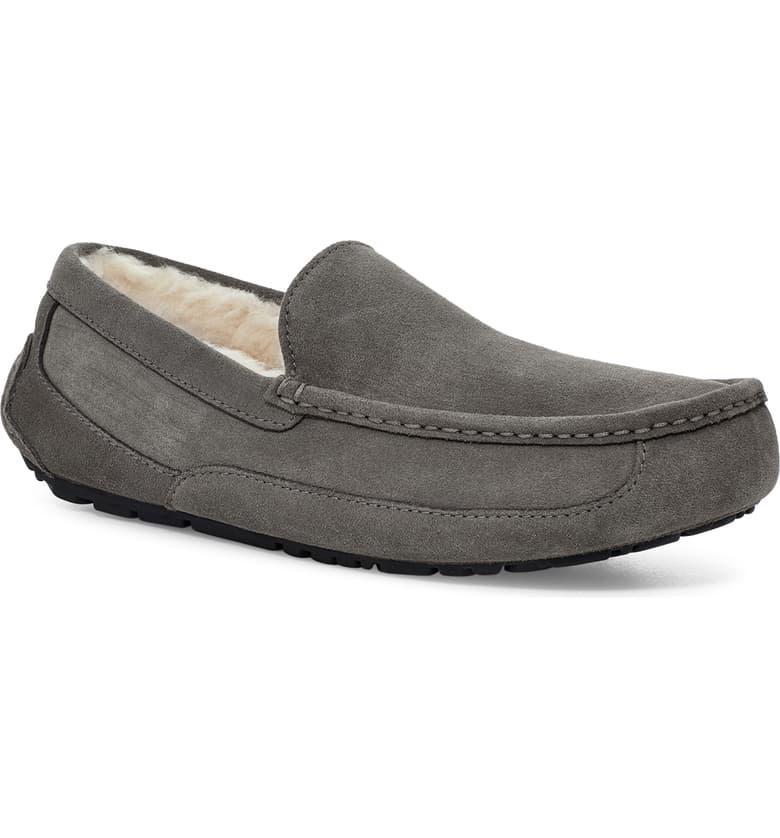 16. Suede slippers
A cozy pair of suede slippers makes a great gift for any occasion, which is why they're on our list of the best four-year anniversary gifts. Available in seven colors, these uber-soft slippers are sure to be appreciated.
Ugg Ascot slipper, $110, Nordstrom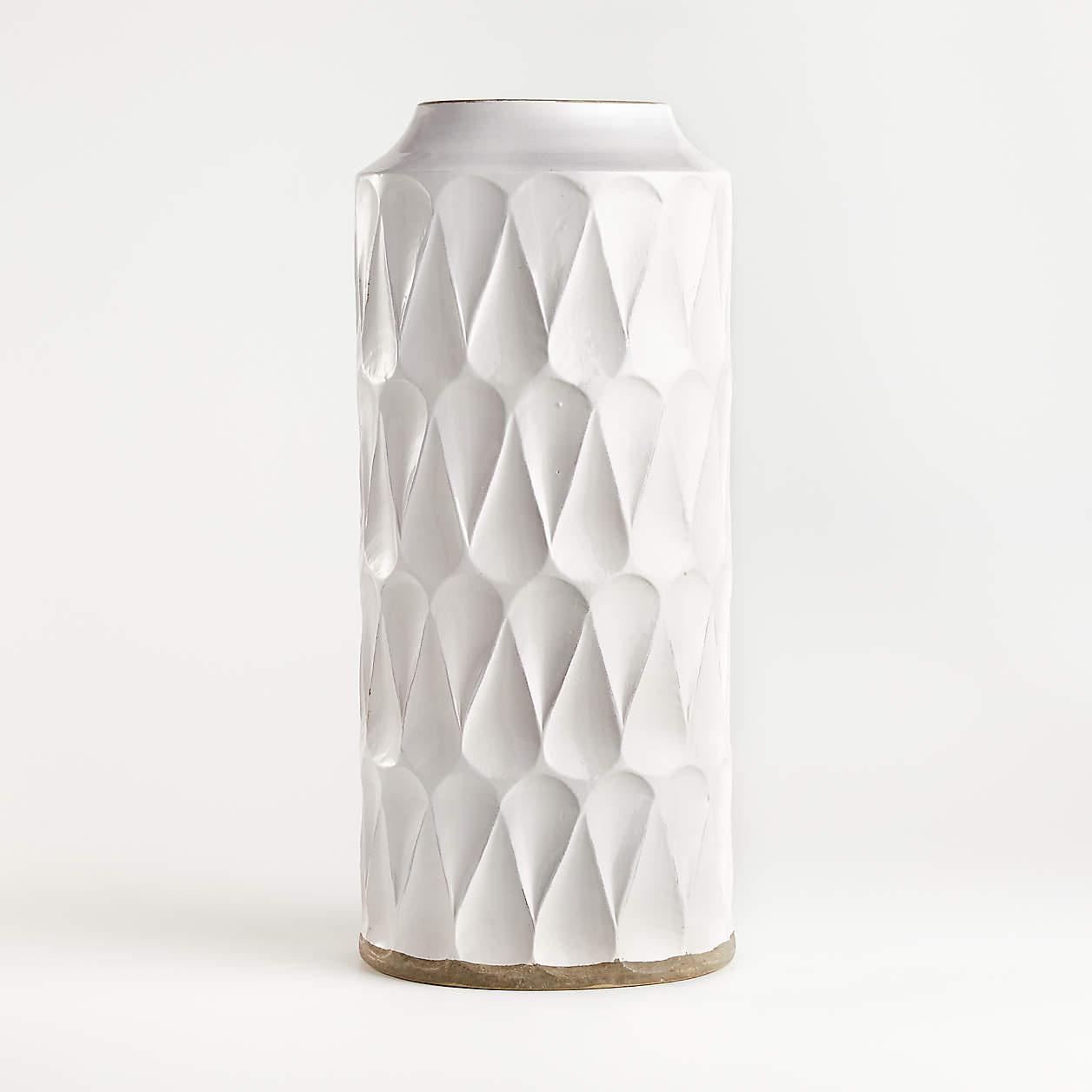 17. Modern vase
Flowers are the traditional fourth anniversary gift. That means a beautiful vase is totally apropos. We love this intriguing stoneware vase with its geometric pattern that lends a modern vibe. Gift it alone or with a matching vase of a different size for a varied look.
Crate and Barrel Kora tall vase, $100, Crate and Barrel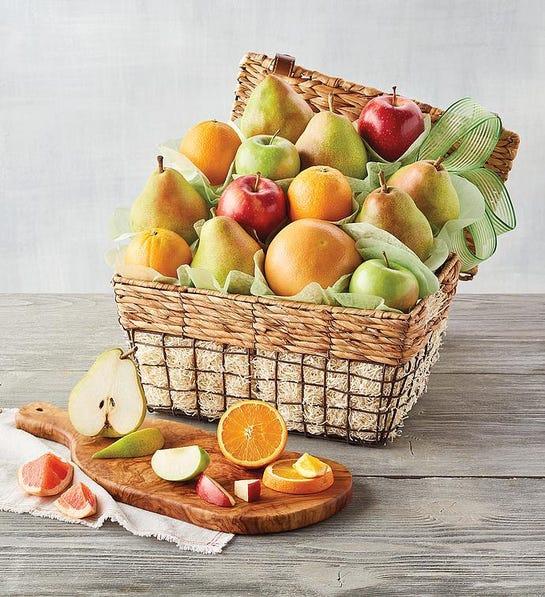 18. Fruit basket
Wondering if fruit can make a great four-year anniversary gift? This amazingly yummy gift basket from Harry & David will quell any concerns you may have. It's made of organic goodies like pears, apples, oranges, and grapefruit, and is available in two sizes.
Harry & David organic fruit gift basket, from $70, Harry & David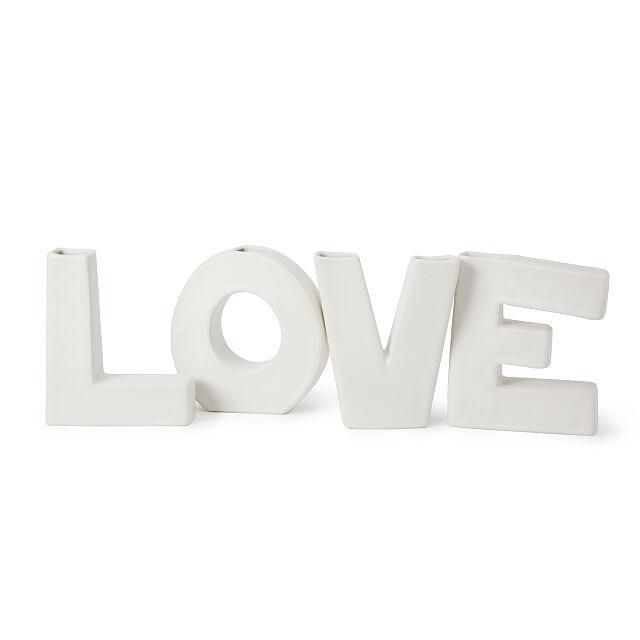 19. Totes adorbs vase
How cute is this "love" vase? We think it's an adorable option if you're looking for unique fourth anniversary gift ideas. Crafted from white ceramic, this sweet vase holds just a few blooms to bring just a bit of floral beauty to the happy couple's table or countertop.
Uncommon Goods vase set, $150, Uncommon Goods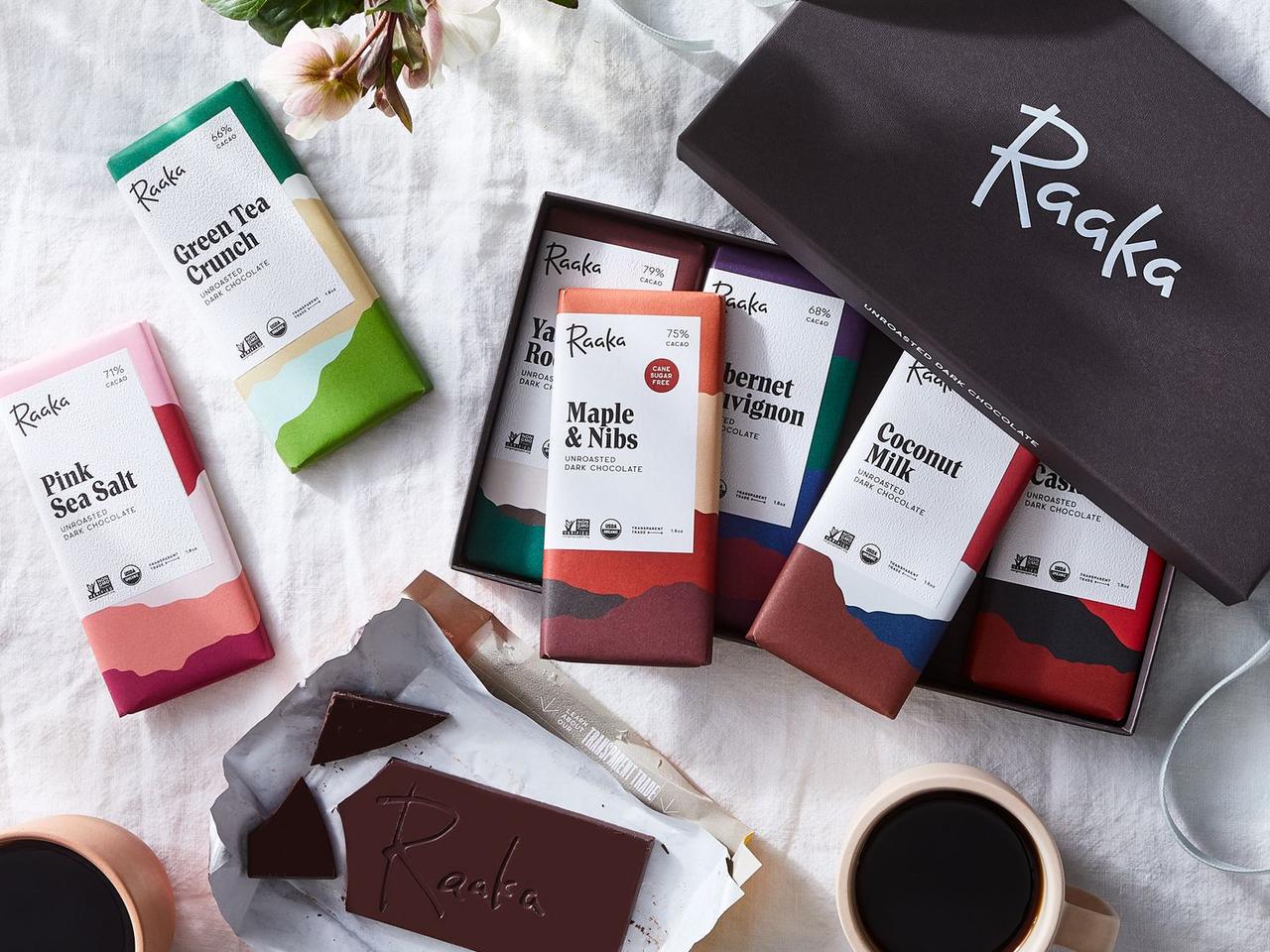 20. Organic chocolate
A gift box full of delectable chocolate certainly seems like a legit way to celebrate a fourth wedding anniversary. And this premium gift box with full-size Raaka chocolate bars makes a great option. With flavors like green tea crunch and cabernet sauvignon, this is definitely not your typical chocolate bar!
Raaka Chocolate small batch organic chocolate gift box, from $30, Food52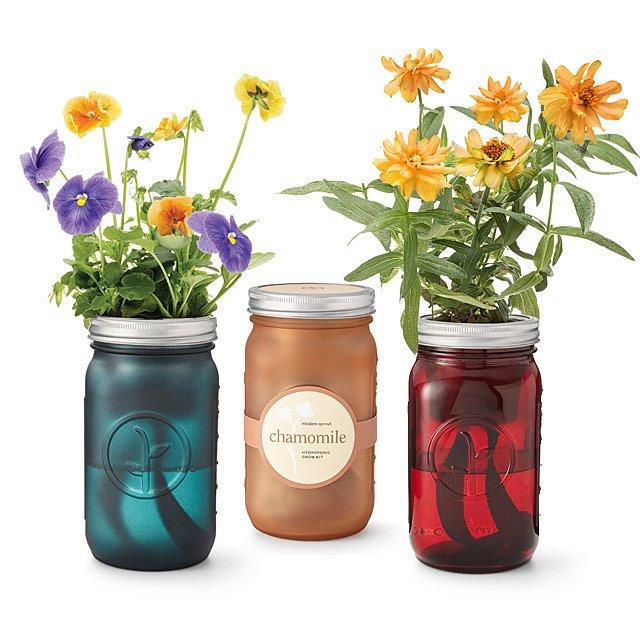 21. DIY flower garden
For just a touch of added whimsy, this Mason jar indoor flower garden is a sweet gift for a fourth anniversary gift, and a subtle nod to the traditional fourth anniversary gift of flowers. The kit comes with everything they'll need to add some blooms to their shared space.
Uncommon Goods mason jar indoor flower garden, $20, Uncommon Goods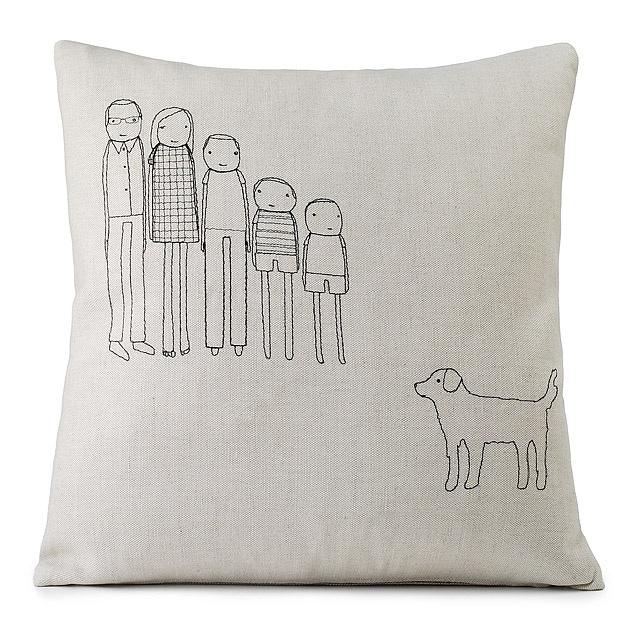 22. Personalized pillow
Whether the happy couple has started a family, has a special pet, or it's just the two of them, this personalized family pillow makes a great four-year anniversary gift. Especially when you consider that linen in the traditional fourth anniversary gift in the UK.
Uncommon Goods personalized family pillow, $150, Uncommon Goods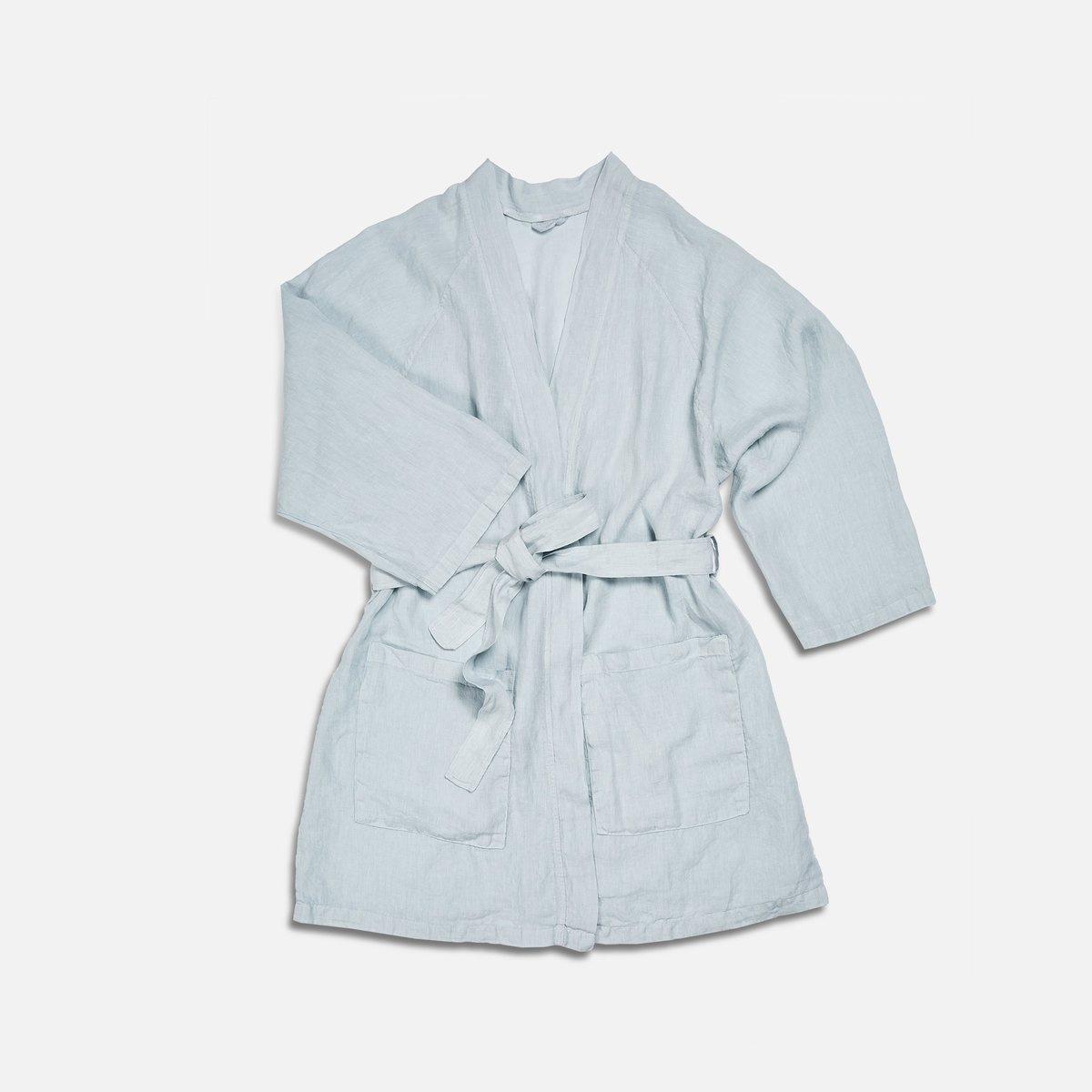 23. Linen robe
A set of linen robes makes a fun four-year anniversary gift. We love these lightweight robes by Brooklinen, which are available in three shades (including two shades of anniversary-appropriate blue) and have one of our must-have robe features—pockets!
Brooklinen linen robe, $148, Brooklinen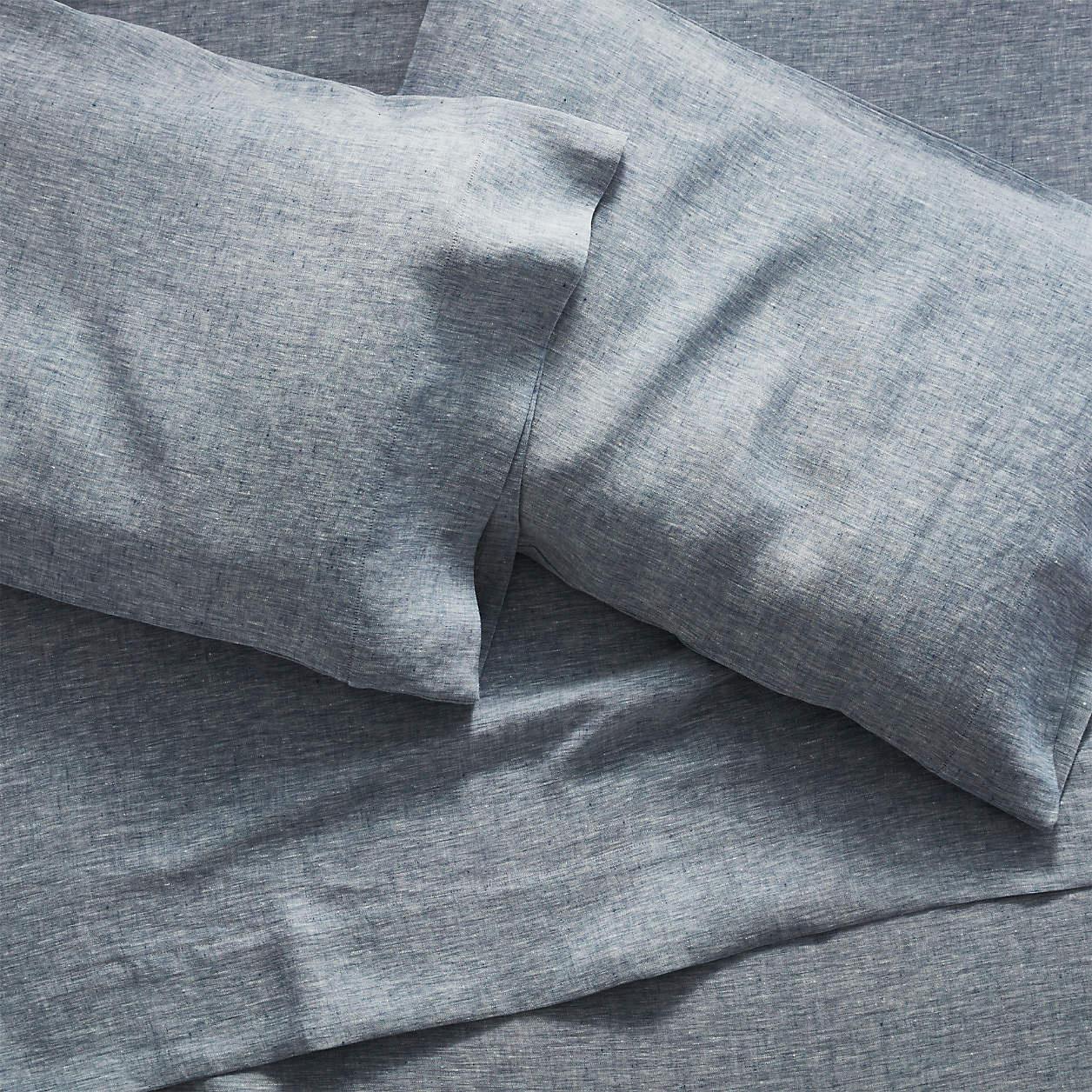 24. Comfy sheets
Everyone can use a set of wonderful bed sheets. And this high-quality linen sheet set from Crate and Barrel is also a nod to the traditional fourth anniversary gift in the UK. Choose from five trendy colors for these sheets that get softer with every wash.
Crate and Barrel linen sheet set, $240, Crate and Barrel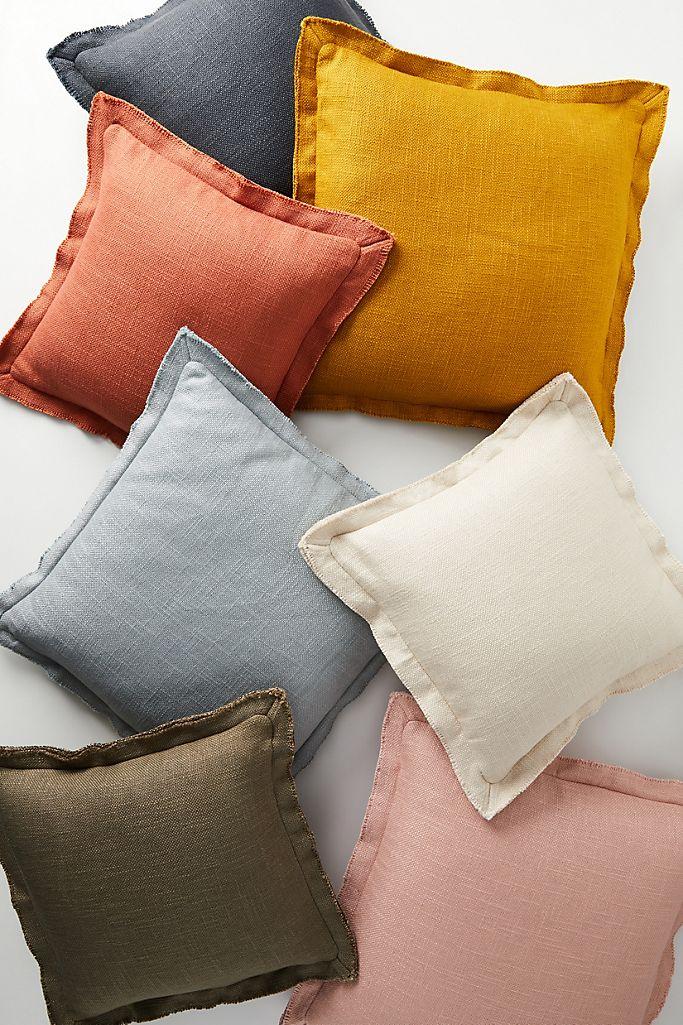 25. Colorful throw pillows
Linen items for the home are a great way to honor the traditional fourth anniversary theme (at least as far as the UK is concerned). And these linen pillows from Anthropologie will look amazing in any room. These beautiful, oversized pillows come in two sizes, and you can choose from seven chic colors.
Anthropologie luxe linen blend pillows, from $68, Anthropologie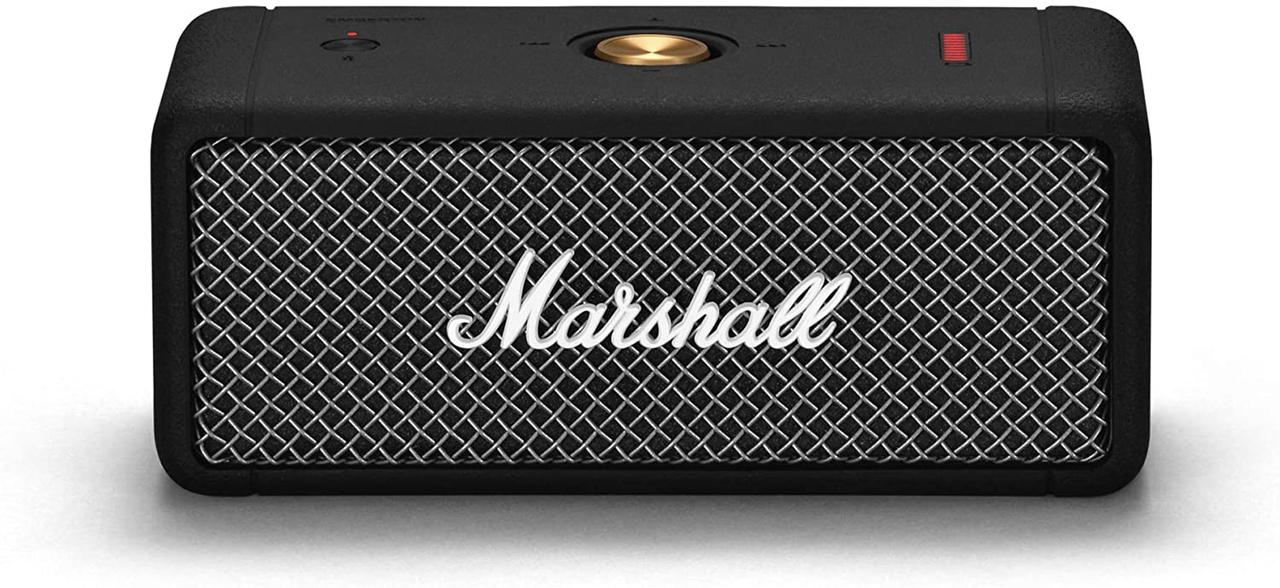 26. Awesome speaker
With tons of vintage charm and plenty of music-playing capacity, this Marshall speaker makes a great fourth anniversary gift for him if he's way into his tunes (and what guy isn't?). It's small and portable, but blasts out a big sound that's super clear. The bluetooth capability allows him to play his music anywhere.
Marshall portable bluetooth speaker, $150, Amazon
27. Topaz stunner
Hoping to give a fourth anniversary gift that's sure to turn heads? Opt for this shimmery cocktail ring from Blue Nile. A deeper, darker blue than a regular blue topaz, a London blue stone is amazingly pretty. And this large solitaire pops against a white gold prong setting for a truly unique fourth anniversary gift idea.
Blue Nile London blue topaz cushion cut ring, $525, Blue Nile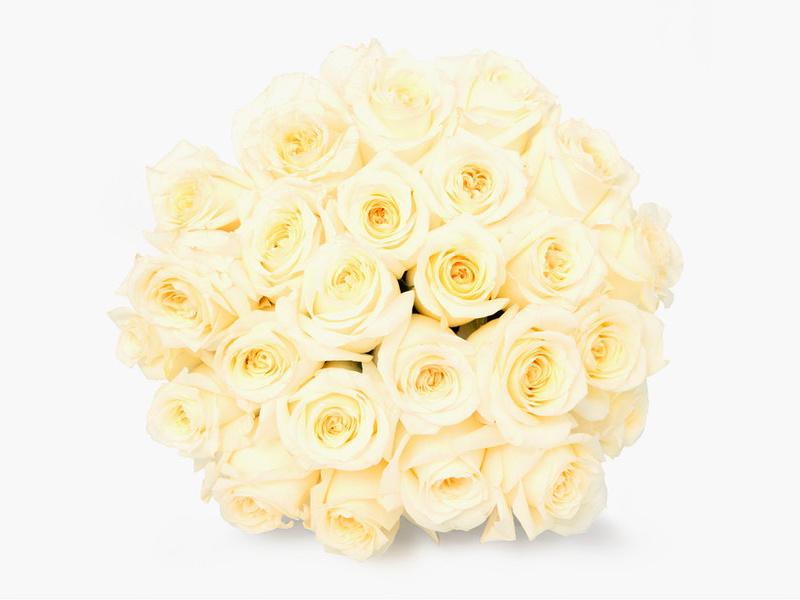 28. Beautiful blooms
We're pretty sure that if you show up with this fourth anniversary gift for your wife, you'll guarantee yourself at least another four years. This bouquet of lush, ivory roses is simply stunning, and such a wonderful way to let your partner know she's the one for you.
Bloomsy Box 24-stem candlelight rose arrangement, $80, Bloomsy Box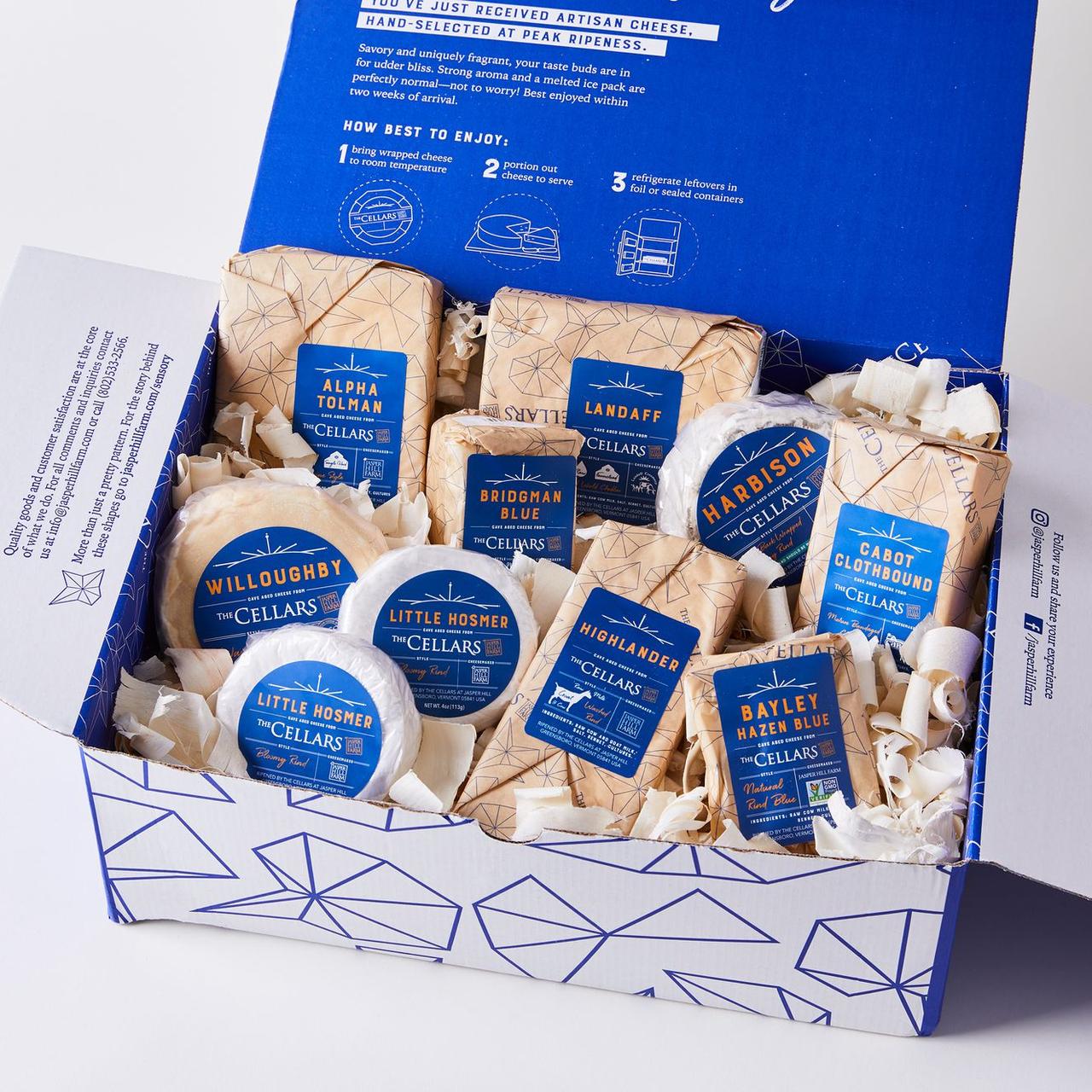 29. Cheese tasting
Can you think of a gift you'd rather open than a cheese tasting box? We can't either. That's why this deluxe (and beautifully presented, by the way) cheese box tops our list of fourth wedding anniversary gift ideas. Choose from five different box sizes, from sampler to OMG that's a lot of cheese!
Jasper Hill cheese tasting box, from $50, Food52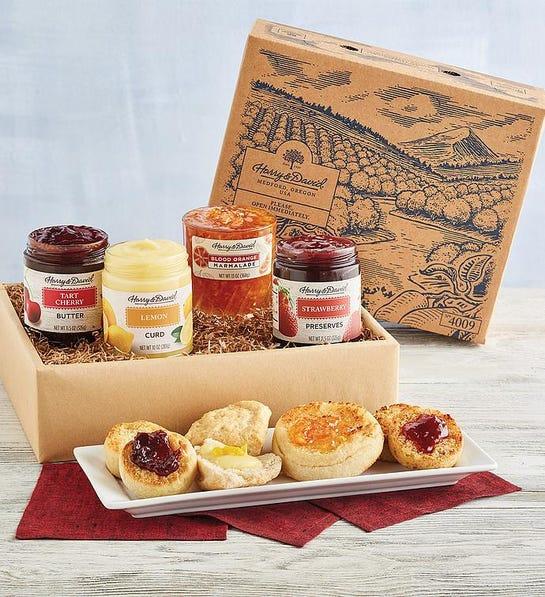 30. Jam sampler
This sampler of premium preserves and butters is a fun twist on the traditional four-year anniversary gift. Featuring strawberry preserves, blood orange marmalade, sweet tart cherry butter, and lemon curd, this gift box is sure to spice up the recipient's breakfast.
Harry & David premium preserves and butters box, from $40, Harry & David