The Best 19th Anniversary Gift Ideas for Your Spouse or the Happy Couple
Looking for a great idea for a 19th wedding anniversary gift? Whether you want something traditional, modern, or unique, we've got you covered with these stylish picks!
We have included third party products to help you navigate and enjoy life's biggest moments. Purchases made through links on this page may earn us a commission.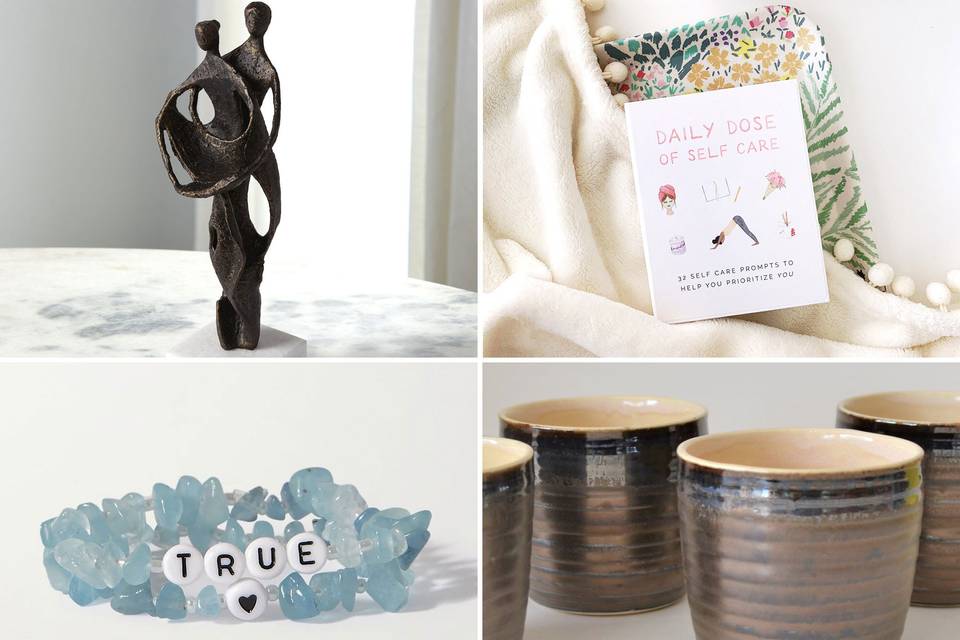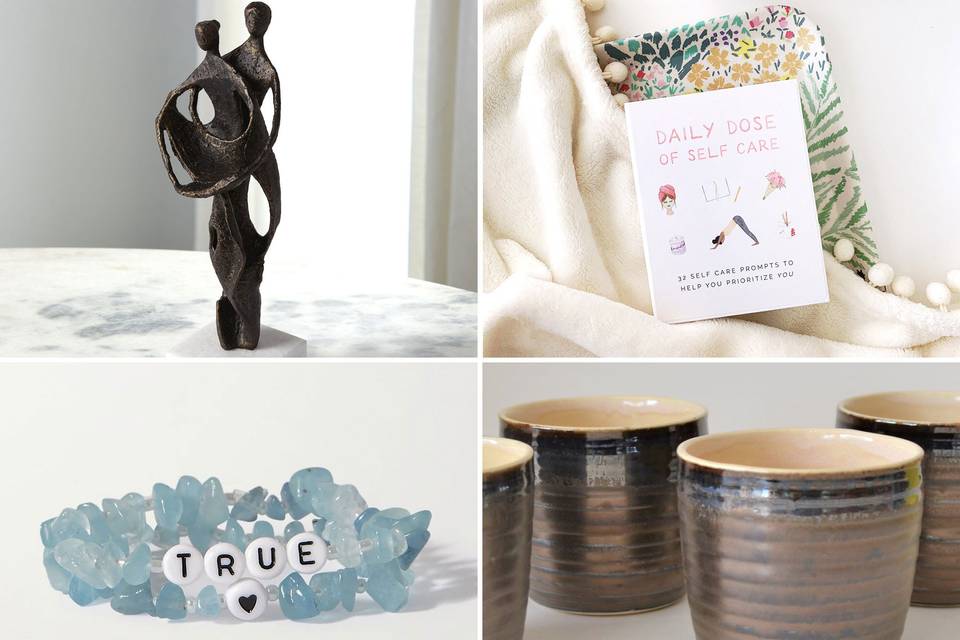 Celebrating a 19th wedding anniversary is a major marital milestone. You've done nearly two decades together, and it's certainly worth paying homage to all those years of marriage with a great gift. Whether you want to surprise your sweetie with something sentimental or congratulate a special couple in your life, there are anniversary gift ideas galore worthy of celebrating 19 years of wedded bliss. Okay, it's probably been more like 19 years of highs, lows, and everything in between, but whatever the case, gifts are most certainly in order. To help you narrow down your options, we've scoured the internet for a host of awesome ideas, from sweet and sentimental traditional gifts like jewelry to more modern and quirky picks.
What is the traditional 19-year anniversary?
The 19th wedding anniversary gift themes are all about bronze. Known for its durability, bronze is a great representation of a marriage that has endured for 19 years. Not only are both the traditional and modern themes bronze, but it's the anniversary's official color too. As for the 19th anniversary flower, well, there actually isn't any official one—however, many people tend to go with bronze-colored flowers like the bronze chrysanthemum. And while bronze may be used for third-place medals, there are plenty of great bronze anniversary gifts that will take first place in their hearts.
Want to go beyond the milestone's traditional material? No problem. The 19th wedding anniversary gemstone is the vibrant aquamarine. That being said, there's no rule that says you have to stick with the themes at all. When you've been married for 19 years, almost anything goes, so we've rounded up some great alternative gifts as well.
The Best 19-Year Anniversary Gifts
As you can see, there's plenty of inspiration to be had when it comes to honoring 19 years of marriage. Here, we've narrowed it down to some of the best traditional, modern, and alternative 19th-anniversary gift ideas to help you say "I love you," "Thanks for sticking with me," or "Congratulations."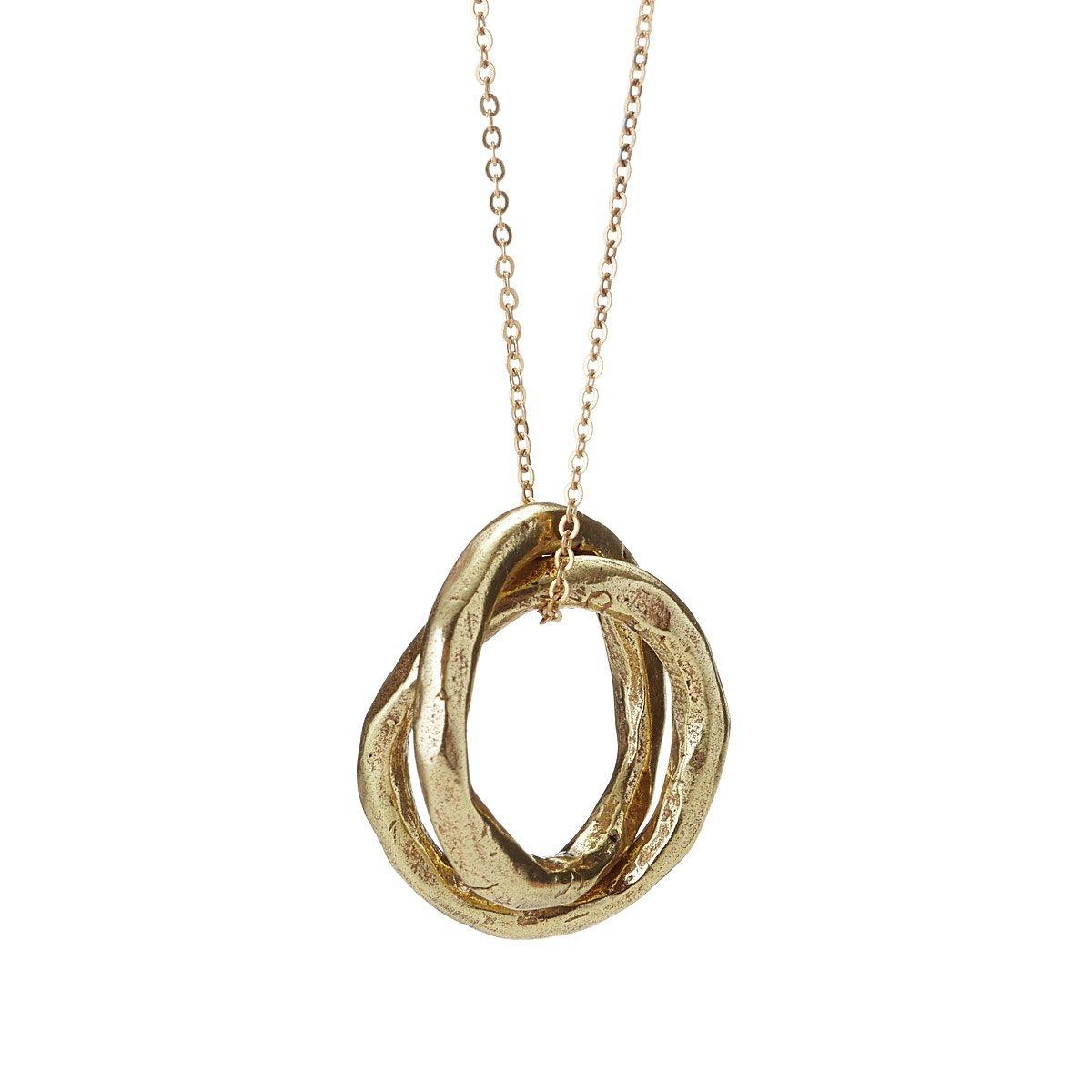 1. Sentimental strand
Could there be a more perfect 19-year wedding anniversary gift than this "We Are One" necklace? We think not. Not only is made of—you guessed it—bronze, but it features two interlocking rings to "symbolize the strength of love." (Awwh!)
Tulianna and Alejandra Garces We Are One necklace, $50, Uncommon Goods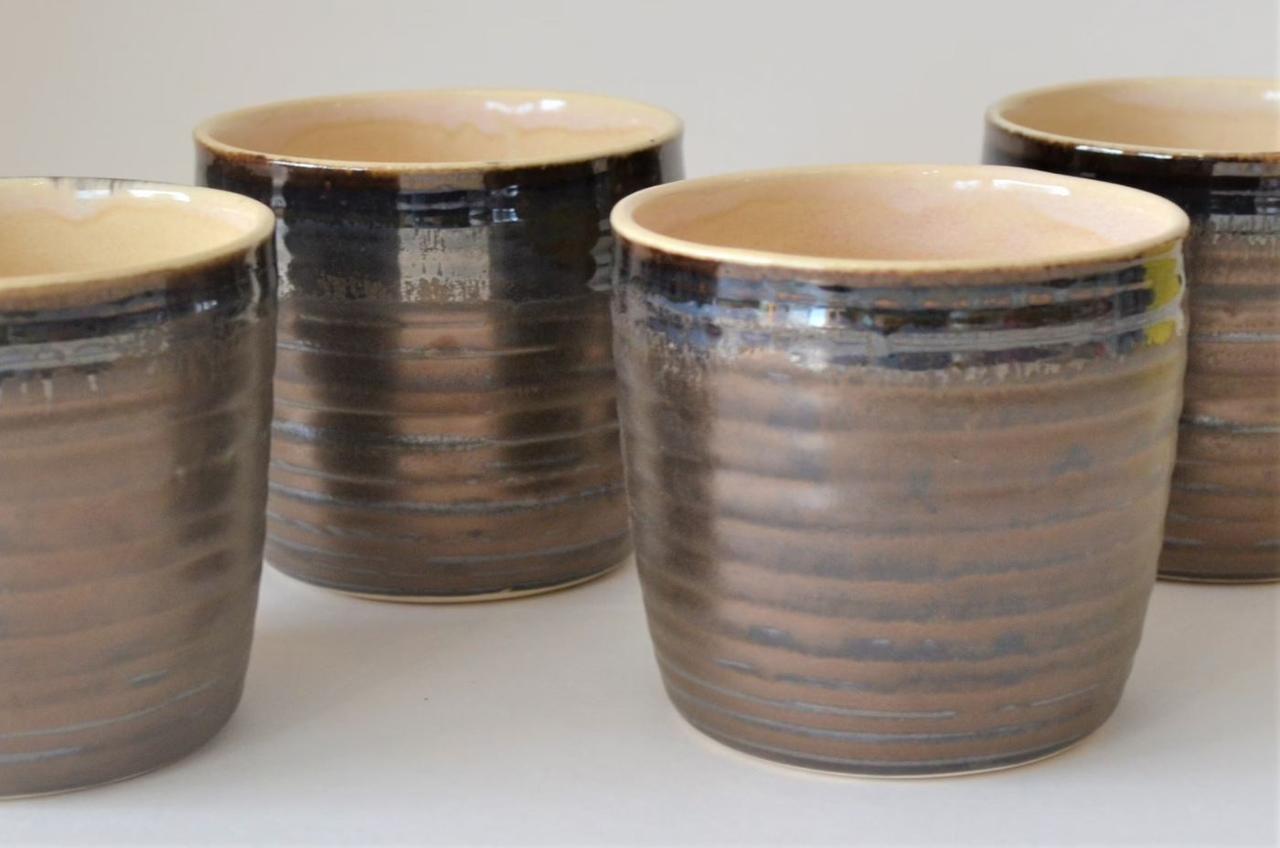 2. Unique whiskey glasses
Raise a glass to the 19th year of marriage with these gorgeous handmade bronze pottery whiskey glasses. Each one holds about seven ounces of their favorite beverage—bonus points if you gift it with a bottle, too. There's also the option of having the tumbler personalized with the number 19 in honor of your milestone.
Copitasde Mezcal bronze pottery glazed whiskey tumbler, from $26 each, Etsy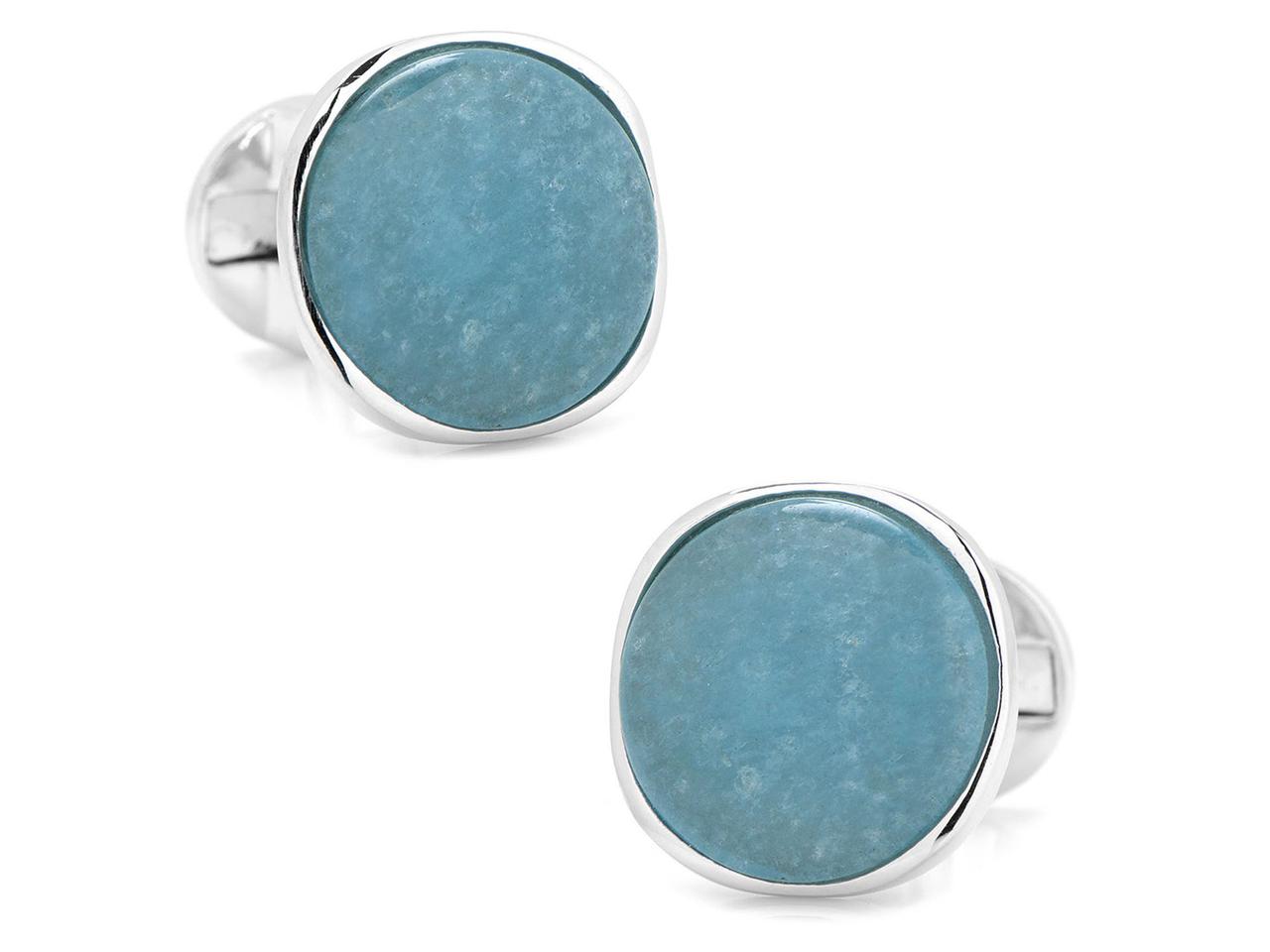 3. Cool cufflinks
Take inspiration from the 19th anniversary gemstone with these dapper aquamarine jade cufflinks. Set in sterling silver, they'll add a fancy flair to your spouse's shirtsleeves.
Cufflinks, Inc. aquamarine jade cuff links, $220, Nordstrom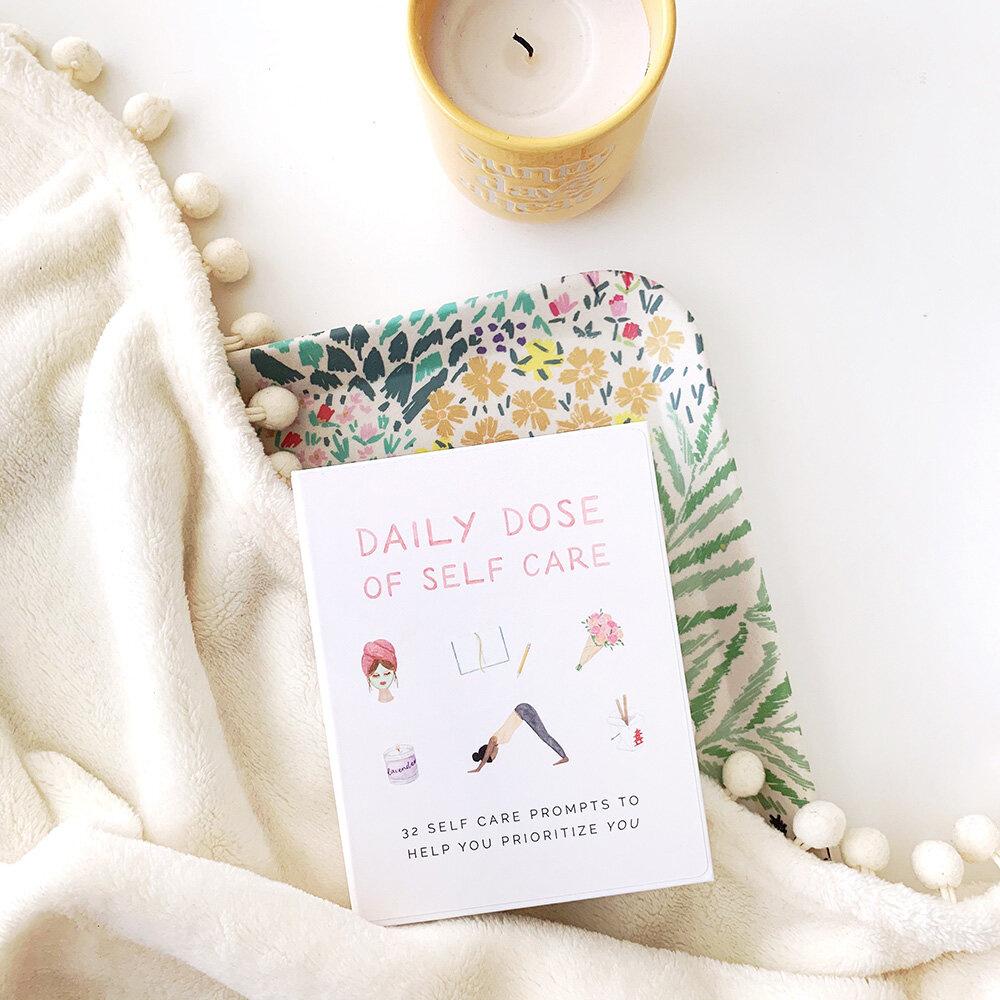 4. Self-care cards
This sweet deck is a great way to remind a loved one who is always caring for others to care for themselves too. It contains 32 beautifully illustrated cards, each with the self-care inspiration they need to sneak in a little "me time."
Amy Zhang self-care card desk, $30, Amy Zhang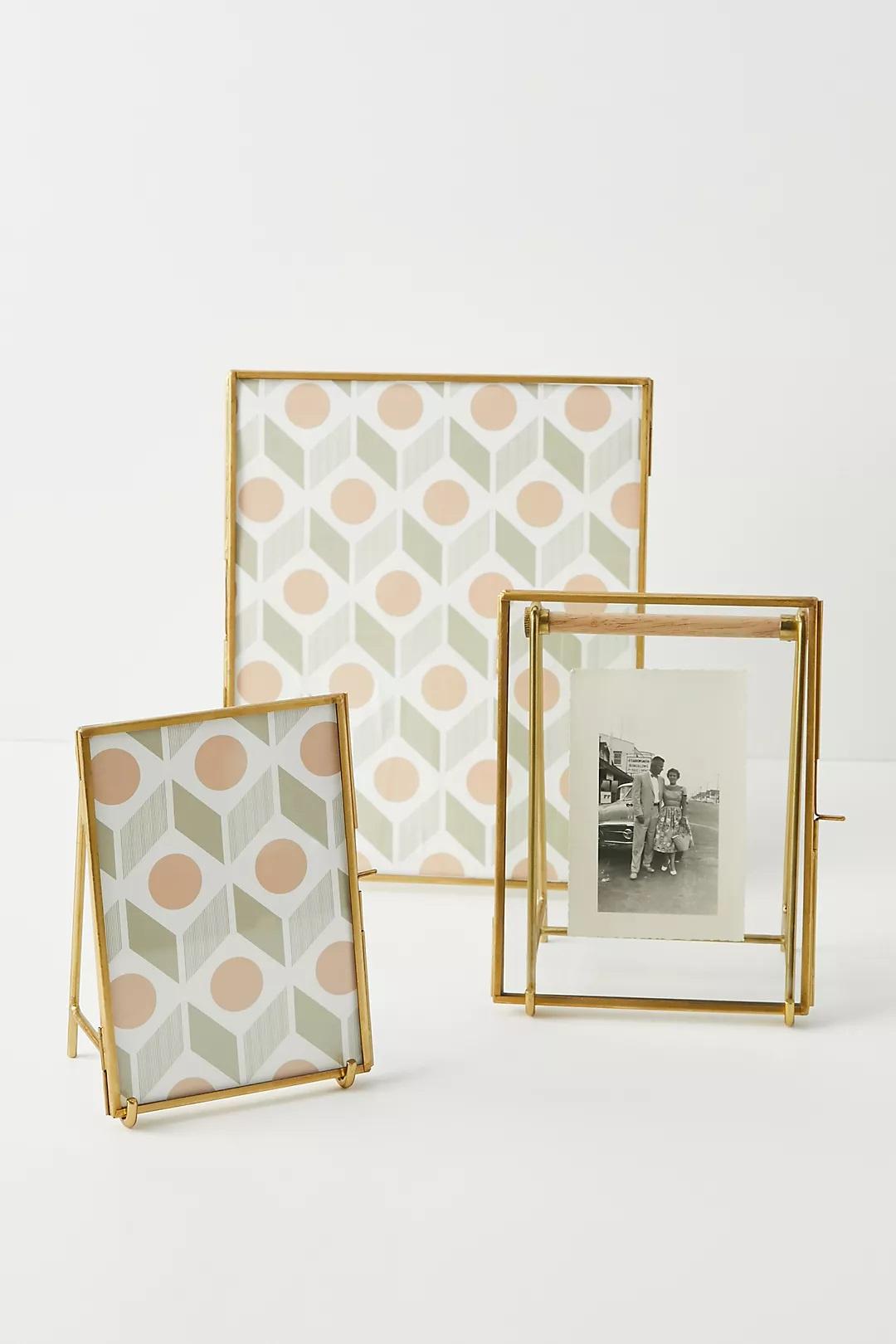 5. Fabulous frame
Frame one of your favorite pictures of you two together in this fantastic bronze photo frame. It comes in three different sizes and boasts a built-in stand to make for an easy and eye-catching display.
Anthropologie Lizzy frame in Bronze, from $38, Anthropologie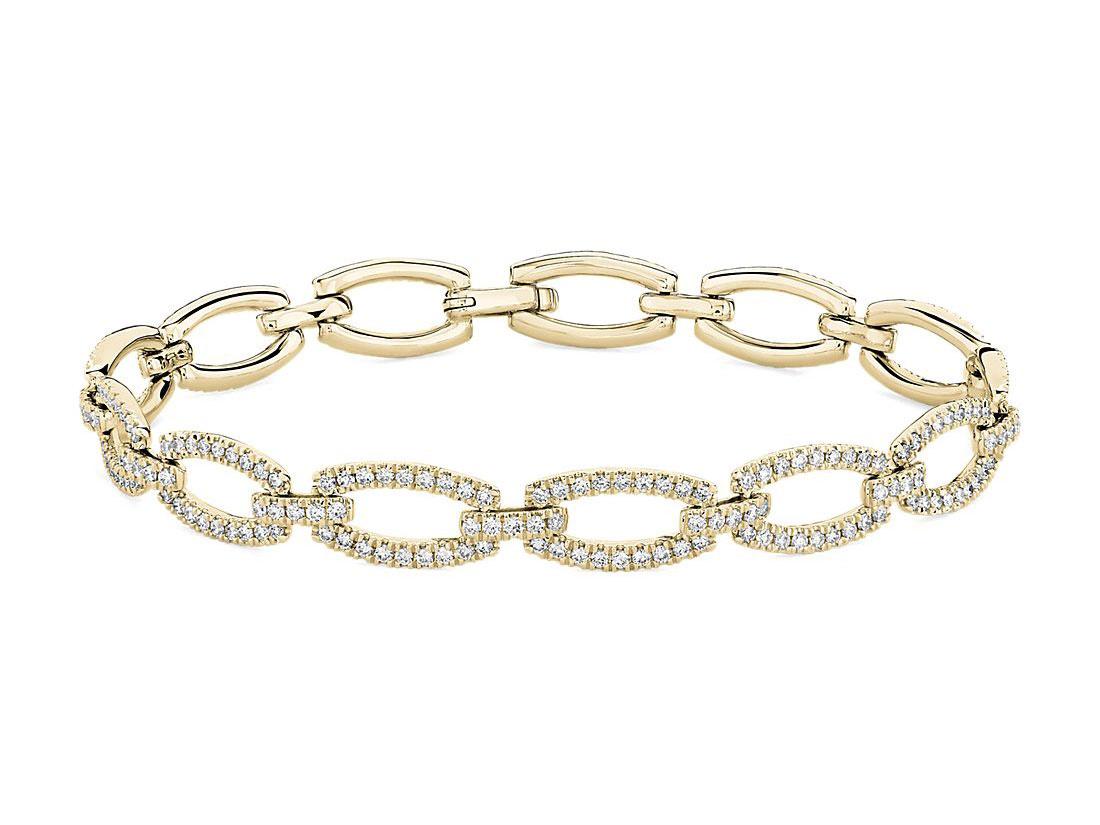 6. Wrist bling
Wedding anniversary gift themes aside, you can't go wrong with a diamond bracelet. This one features almost two carats of diamonds and comes in either white or yellow gold.
Blue Nile diamond link bracelet, from $3,500, Blue Nile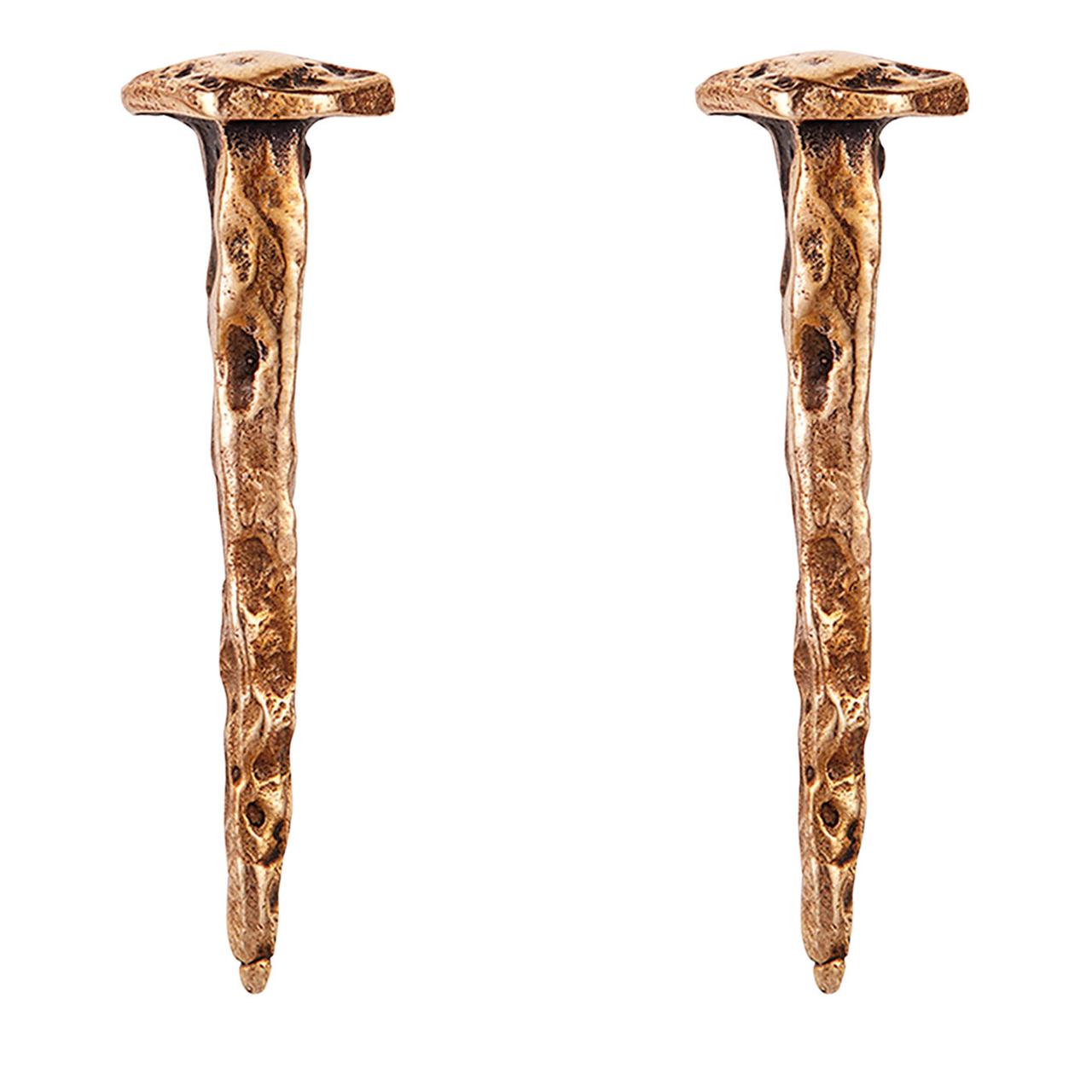 7. Edgy earrings
If their style is unique, you'll nail it with these earrings as a modern gift (pun intended). They're bronze-plated and will look as sharp as can be during your next date night.
Madina Visconti bronze-plated nail earrings, $420, Artemest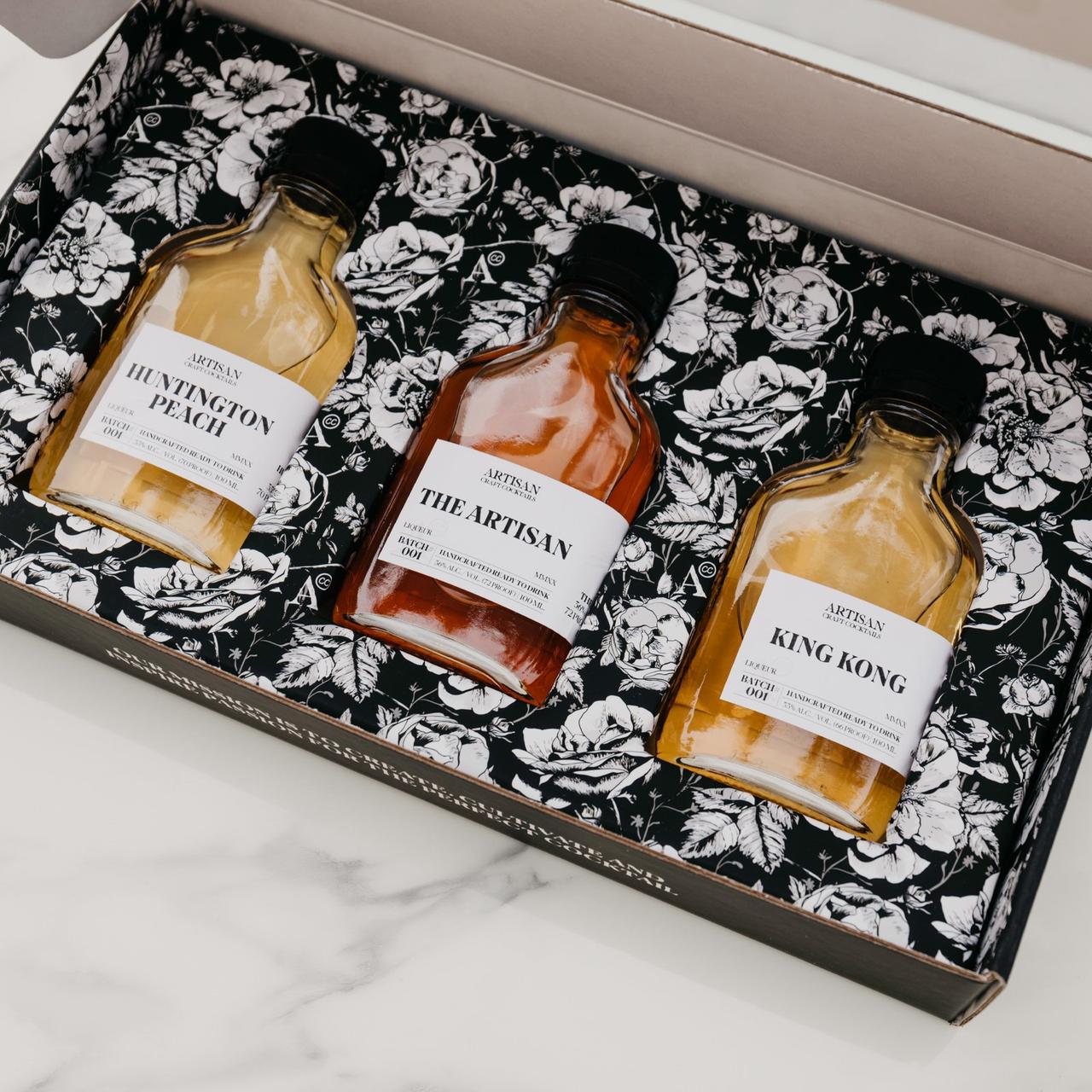 8. Craft cocktails
Those who like to imbibe will love toasting their anniversary and reminiscing over their wedding day with this gift set of artisanal craft cocktails. It features three bottles of delicious pre-mixed drinks, including The Huntington Peach (made with rye whiskey), The Artisan (featuring vanilla liqueur), and The King Kong (which includes banana liqueur and cognac).
Artisan Craft Cocktails Trio gift box, $50, Artisan Craft Cocktails
9. Relaxing getaway
Give them the gift of a bronzed, sun-kissed glow with a trip to the Bahamas. The highly-regarded Atlantis resort offers a slew of amenities and a wide variety of accommodations at various price points. Just don't forget to pack your sunscreen!
Atlantis Paradise Island Bahamas resort stay, rates vary, Atlantis Paradise Island Bahamas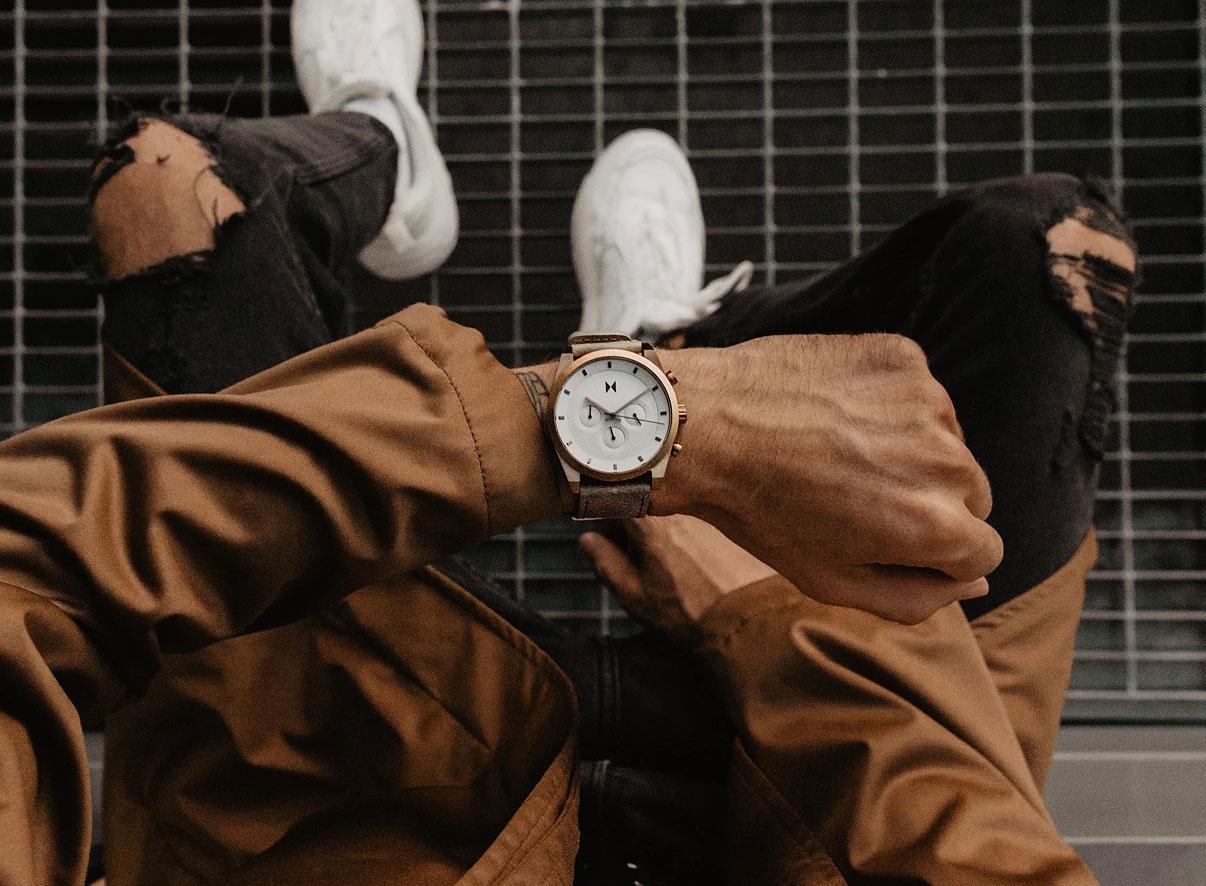 10. Handsome watch
The sleek bronze details on this watch will let your S.O. rock a stunning memento of 19 years of marriage right on their wrist. The strap is made of gray leather for a versatile accent to any outfit.
MVMT men's 44mm chronograph bronze ore gray leather strap watch, $138, Macy's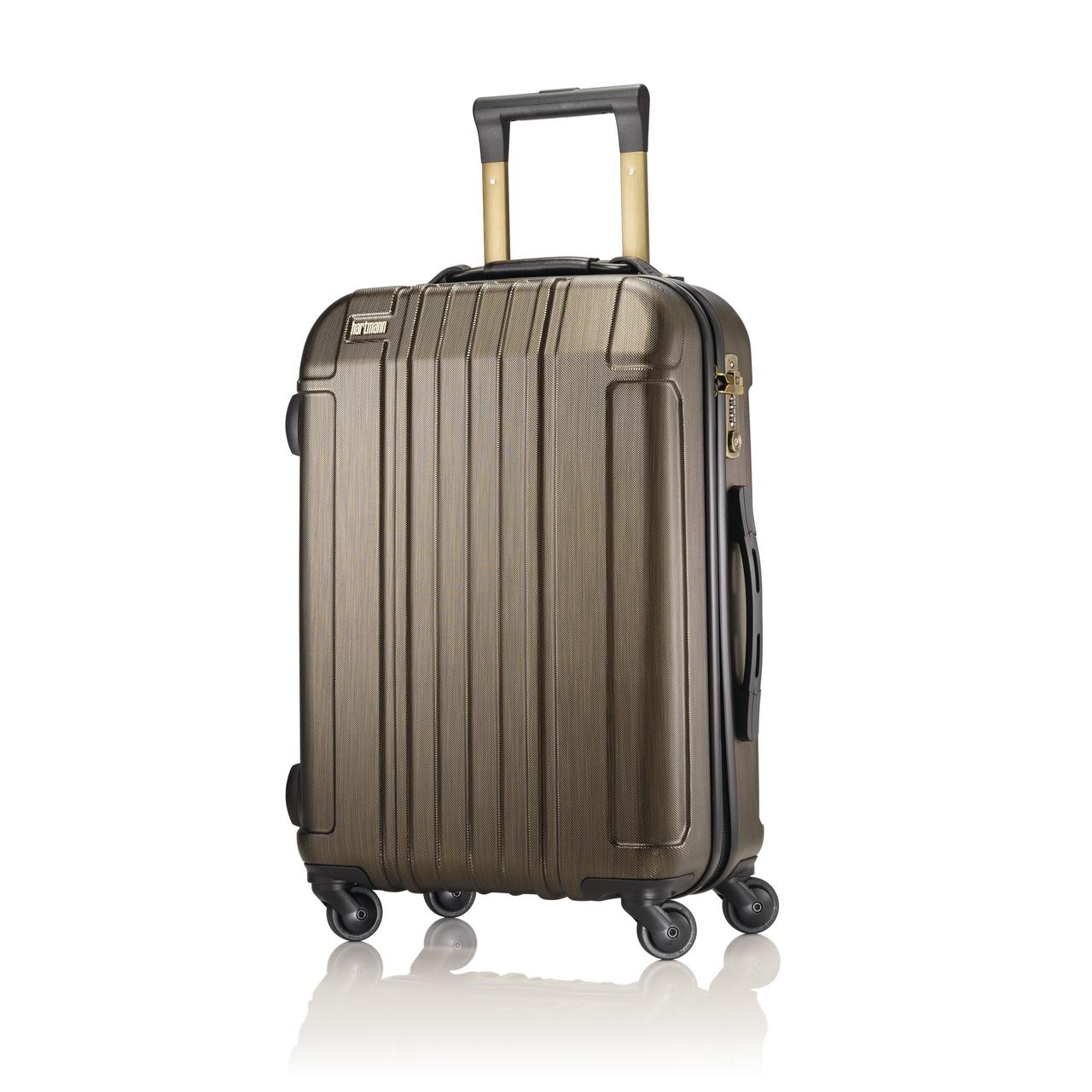 11. Stylish suitcase
After 19 years together, you've probably had plenty of adventures, and this suitcase makes a great gift for all those yet to come. The bronze-hued polycarbonate shell is nearly indestructible, and it includes travel must-haves like a USB port and a TSA-friendly lock.
Hartmann 21" Hartmann Vigor carry on spinner in Bronze, $500, Hartmann
12. Stunning sculpture
Talk about a statement piece. This romantic sculpture features figurines of a couple beautifully entwined. Made of solid iron, it comes in a bronze finish to gorgeously tie into your 19th wedding anniversary theme.
William D Scott Husband And Wife sculpture in Bronze, $315, Neiman Marcus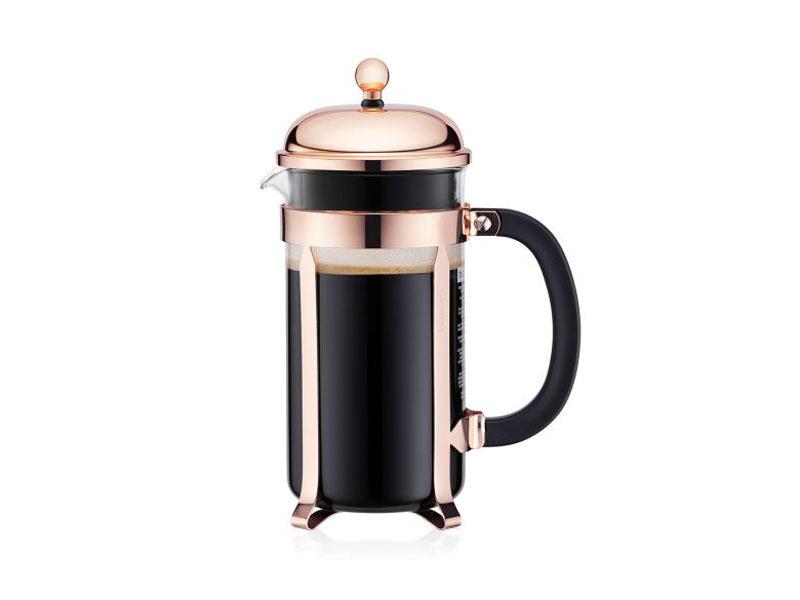 13. Fancy coffee pot
Bronze is made up primarily of copper, so copper gifts make great 19th wedding anniversary gifts too. This cool French press will start your spouse or the couple's mornings off on a stylish (and delicious) note.
bodum Chambord eight-cup coffee maker, $50, bodum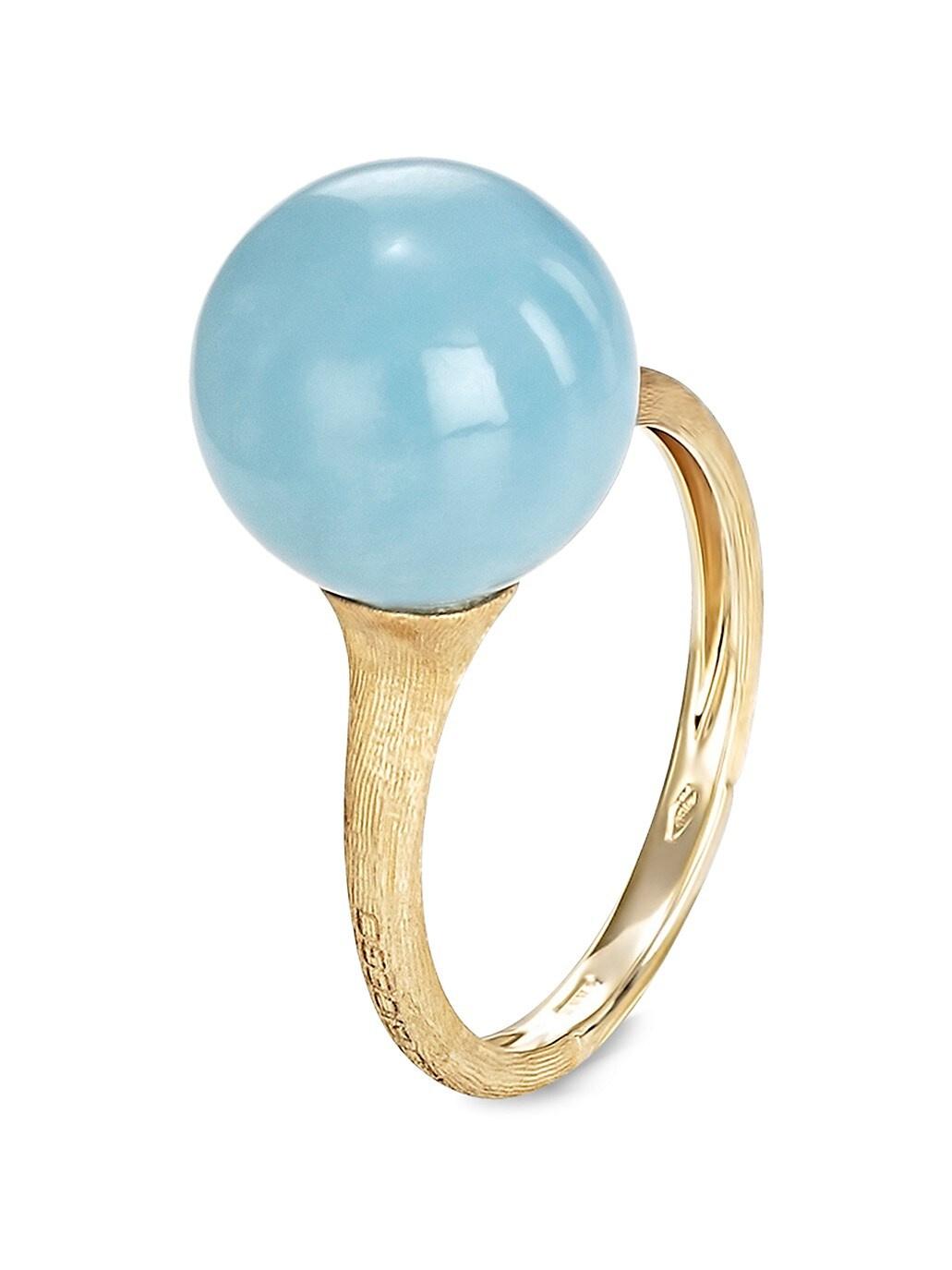 14. Bold bauble
When it comes to wedding anniversary gift ideas, jewelry is always a sure bet. This beautiful 18-karat gold band is topped with a large aquamarine—the 19th year gemstone—for a stylish keepsake in celebration of this milestone.
Marco Bicego Africa Boule 18-karat yellow gold and aquamarine ring, $1,340 Saks Fifth Avenue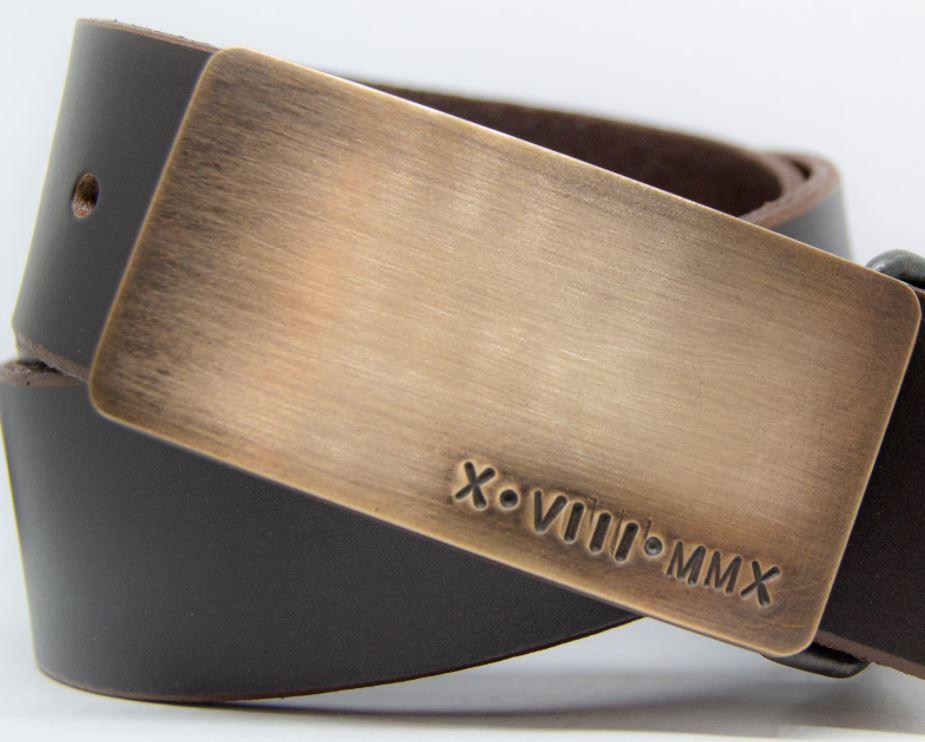 15. Belt bling
This sharp belt buckle makes a great bronze anniversary gift. Bonus: It can be personalized with a date, name, or other meaningful inscription.
Steel Toe Studios bronze anniversary gift custom belt buckle, from $137, Etsy
16. Mirror, mirror
After 19 years together, your home decor might be in need of a bit of a refresh—and this bronze mirror certainly fits the bill. The simple, sophisticated frame comes in a bronze finish and in both a floor model and a wall model to brighten up any space.
Anthropologie Adelaide mirror in Bronze, from $298, Anthropologie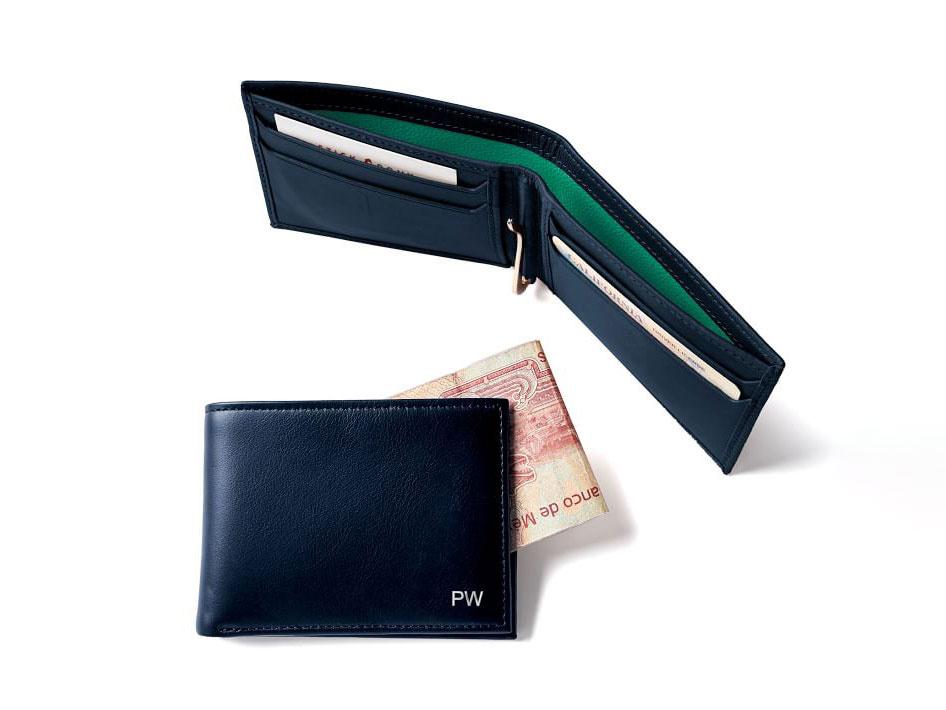 17. Well-made wallet
A nice wallet always makes for a good gift, and they'll think of you every time they whip out this classic leather monogrammed one. Fully lined with pockets and credit card slots, it's simple, sleek, and functional.
Mark & Graham classic leather folded wallet with money clip, from $129, Mark & Graham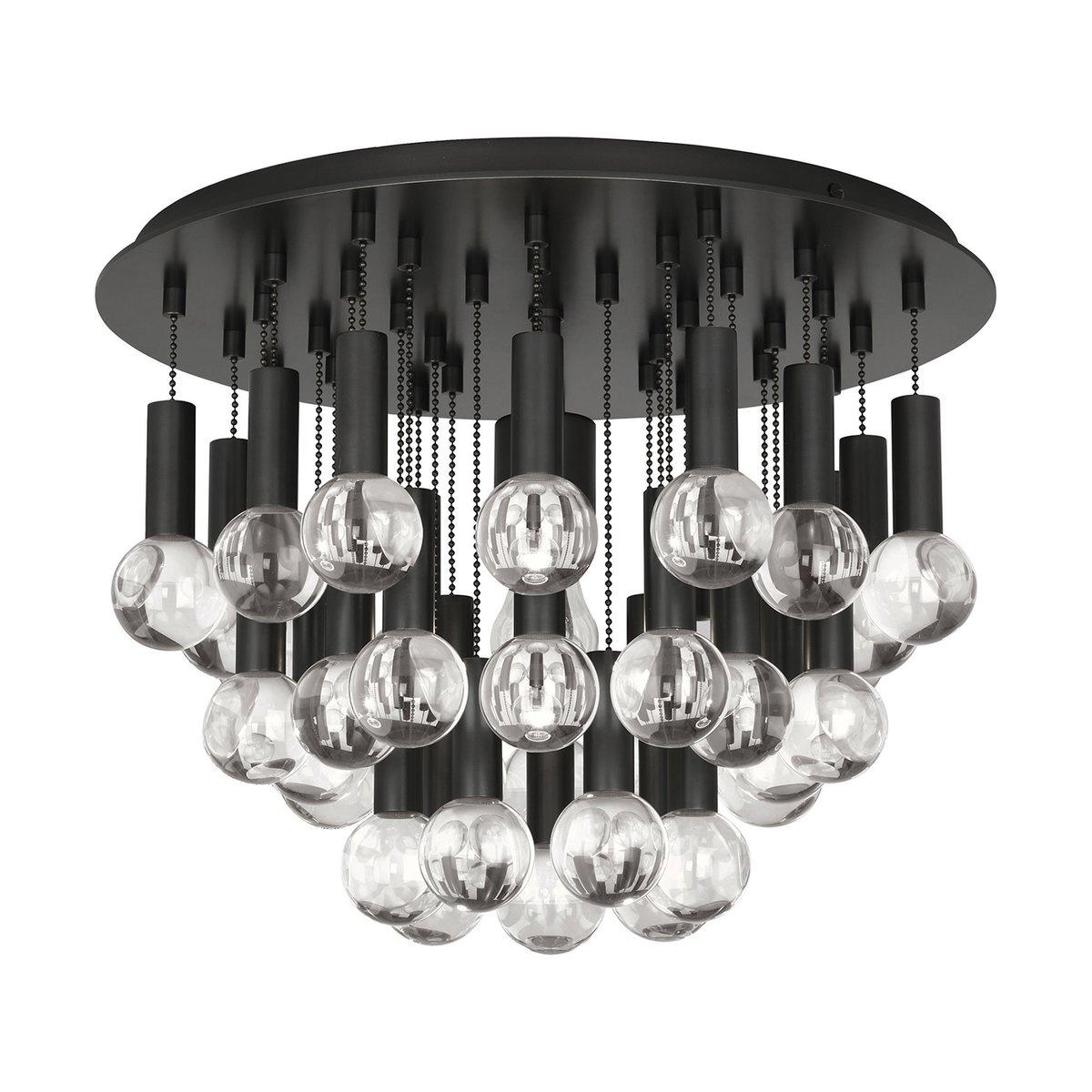 18. Luxe lighting
Let them know they light up your life with this fabulous chandelier from iconic designer Jonathan Adler. It features a cascade of small crystal orbs, and it comes in a bronze finish to boot.
Jonathan Adler Milano flush mount in Bronze, $1,154, Jonathan Adler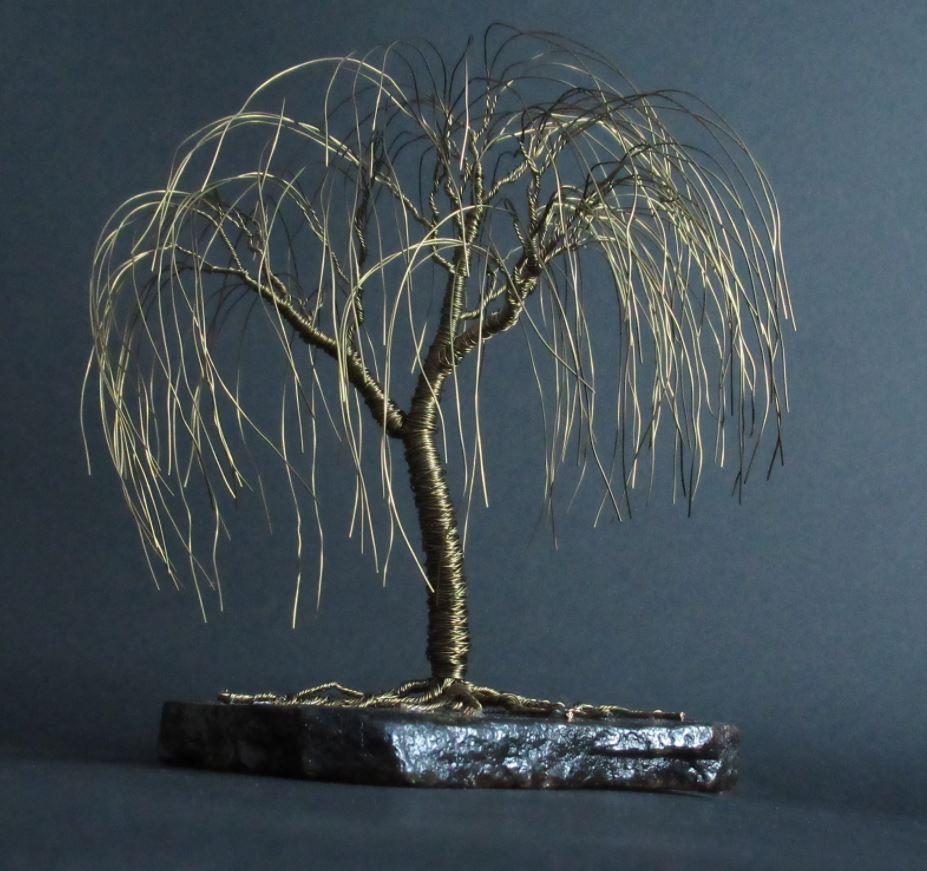 19. Stunning sculpture
This bronze sculpture of a willow tree is a lovely way to celebrate 19 years of marriage together. Handmade from strands of bronze enamel wire, it's a stunning piece for the home or office.
Trees 2 Art bronze willow tree sculpture, from $112, Etsy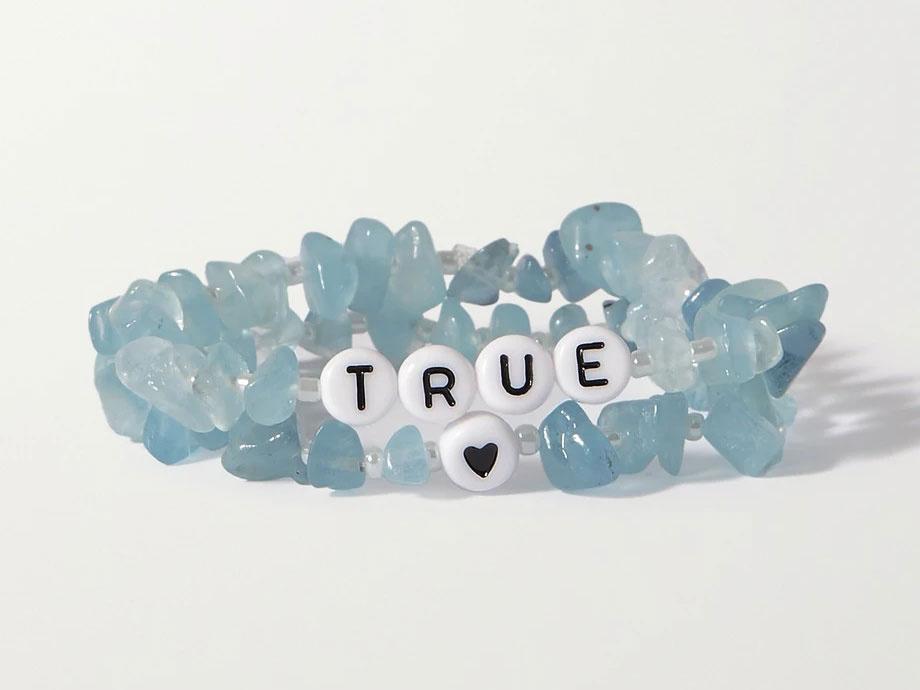 20. Powerful bracelets
Embrace the aquamarine gemstone with this set of bracelets. Not only are they eye-catching, but the stones are thought to have healing powers and may replace stress and fear with courage and peace.
TBalance Crystals set of two aquamarine and enamel bracelets, $125, NET-A-PORTER