7 Date Ideas That Don't Involve Screens
You may not realize it, but many of the most common date ideas involve technology—watching Netflix, going to the movies, etc. Here's how to go unplugged on your next night out.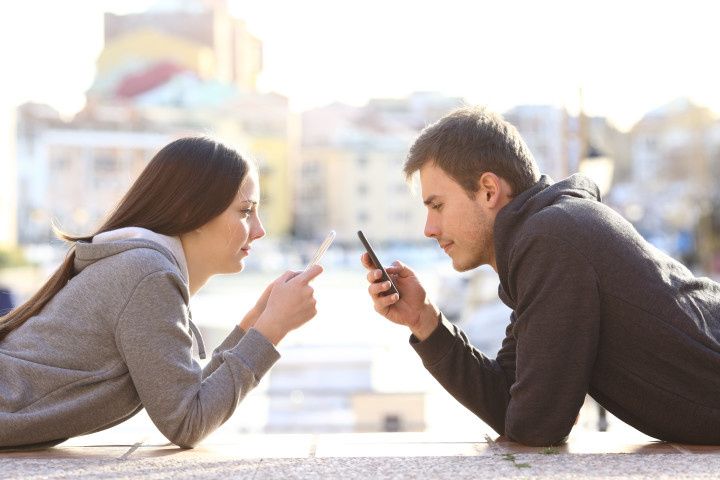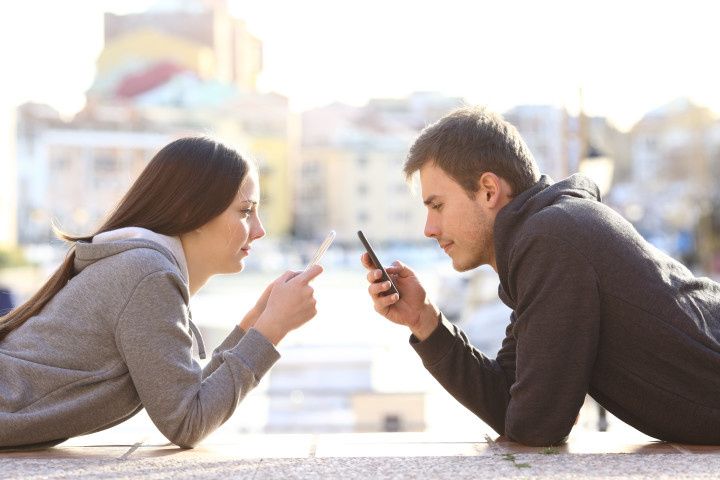 If we're being honest, too many times we find ourselves staring blankly at a screen of some sort, be it our smartphone, computer or television. We're in the midst of the technological age, and it's unfortunately taking up the bulk of our time and attention. One area of our life that tends to suffer the most from so much screen time is our romantic relationships, particularly coming up with date ideas. "Partners are far less present with one another and may appear to be more connected to people via social media than in person," explains Paulette Sherman, Psy.D., psychologist, director of My Dating & Relationship School and author of Dating from the Inside Out. "The ease and accessibility of sitting and watching a device decreases communication, romance, intimacy and originality." This is why so many relationship experts are preaching the importance of non-digital date nights, or date ideas that don't involve screens of any kind. It's a surer way to have a distraction-free date where you and your partner can actually connect with each other instead of the outside world.
Here are some screen-free date ideas that you can try with your partner.
Take a cooking class.
Even if neither of you consider yourselves chefs, getting outside your comfort zone and trying something new together like a cooking class can prove to be a relationship-revealing date idea. "The element of listening, learning, and possibly being corrected or praised can reveal a lot about who you are and how you take criticism, direction, suggestions and compliments," says Laurel House, dating and relationship expert and host of the Man Whisperer podcast. "You will also experience working together, noticing who takes the lead, and how you handle teamwork."
Have a spa day.
A little R&R (rest and relaxation) is probably just what the doctor ordered for you and your partner. Who couldn't use a few hours of total Zen to just unwind with the love of their life? "Since you can't bring your phones for massages, hot tubs, you can truly tune out," says Stef Safran, Chicago-based matchmaker and founder of Stef and the City. "There are spas you can find on a site like Groupon that may have places that you didn't know existed and can spice up a boring week!"
See a live show.
Instead of the movie theater, hit up a real theater! "Not only are they romantic in their essence, but they often they involve intermissions where you can discuss what you are experiencing," says Dr. Sherman. "These activities all rouse your passion or emotion, which is important when a relationship becomes humdrum."
Paint and sip.
Recreate the steamy and romantic vibes from the movie Ghost with a wine-paired art class for a unique date idea. "Instead of a pile of clay and wheel, you'll be working with a canvas and painter's palette while creating your masterpieces side-by-side with drinks in hand," says House.
Visit an escape room.
The non-verbal communication you will have to utilize during an experience such as this can be helpful relationship training. "Escape rooms require understanding the other's nonverbal cues or weaknesses, so that you get to know each other on a body language level," says House. "You see how you each respond to stressors, leadership positions or how you handle each other's fears or successes."
Go for a hike.
Being out in nature is incredibly therapeutic on a personal level, so it gives you the opportunity to feel like your best self with your partner. House also points out that hikes are great opportunities for important, lengthy and private conversations because no one else is listening. Plus, you aren't necessarily looking at each other, which makes broaching difficult topics less intimidating, she notes.
Have a staycation.
You don't actually have to go away to get away, per se. Consider renting an Airbnb or hotel room somewhere not too far and exploring the area together." It can be romantic to get away from your own home and bedroom and reconnect intimately somewhere new without baggage and distractions," says Dr. Sherman. "Exploring a new town can also bring out excitement and some new parts of yourself."