25 Fantastic 14th Anniversary Gift Ideas for Your Spouse, Friends or Any Happy Couple
Need a 14th wedding anniversary gift? We've rounded up a unique assortment of traditional, modern, and alternative ideas to help you find the perfect present.
We have included third party products to help you navigate and enjoy life's biggest moments. Purchases made through links on this page may earn us a commission.
Fourteen years of marriage is a major accomplishment. You've stood by your partner's side for as long as it took Mount Rushmore to be sculpted, and that definitely calls for some celebrating! If you're on the hunt for anniversary gift ideas to mark this major marital milestone, we've got you covered.
While the traditional gift of ivory is no longer a good option, there are plenty of other great 14th wedding anniversary gift ideas out there. So, whether you're looking for a way to say "I love you" to your spouse or want to congratulate a happy couple in your life, read on for some of our favorite present picks.
What is a traditional 14-year anniversary gift?
Historically, the traditional 14th-anniversary gift is real ivory, which is banned in the United States (and much of the world) due to the devastating effects ivory trade practices have on the elephant population. However, that doesn't mean you have to discount ivory gifts altogether, as it's still a beautiful color you can use when selecting a gift—you can also consider taking a twist on the ivory theme to incorporate gifts that honor elephants instead.
Luckily, the modern 14th wedding anniversary gift theme—gold jewelry—offers options aplenty. Even more inspiration can be found in the anniversary's gorgeous gemstone, the lovely opal, or its flower, the fabulous orchid.
The Best 14-Year Anniversary Gifts
While this anniversary presents a bit of a problem when it comes to traditional gifts, there are plenty of other great keepsakes worthy of celebrating 14 years of marriage. We've rounded up a wide variety of anniversary gift ideas that include a mix of modern and traditional presents, those that incorporate the year's flower and gemstone, and alternatives that make unique gifts for any couple, any time.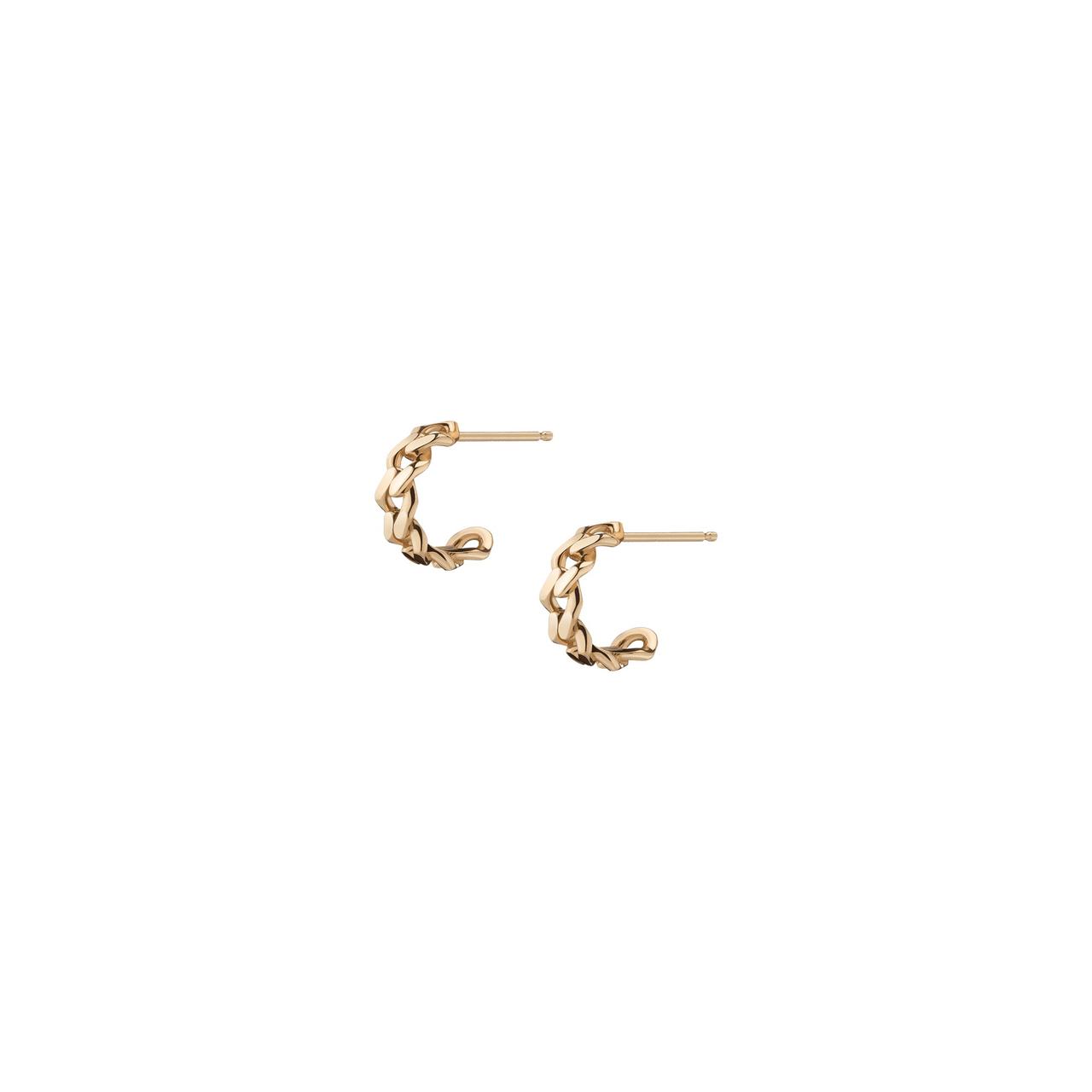 1. Gorgeous gold jewelry
For a modern 14th anniversary gift, you can't go wrong with a class pair of gold hoops, like these "Love Me Knot" earrings from Aurate New York. The best part: they're sold as a pair or on their own, so you can mix and match (or pick up an extra in case your loved one tends to lose their jewelry often!).
Aurate New York Love Me Knot earrings in Yellow, $130, Aurate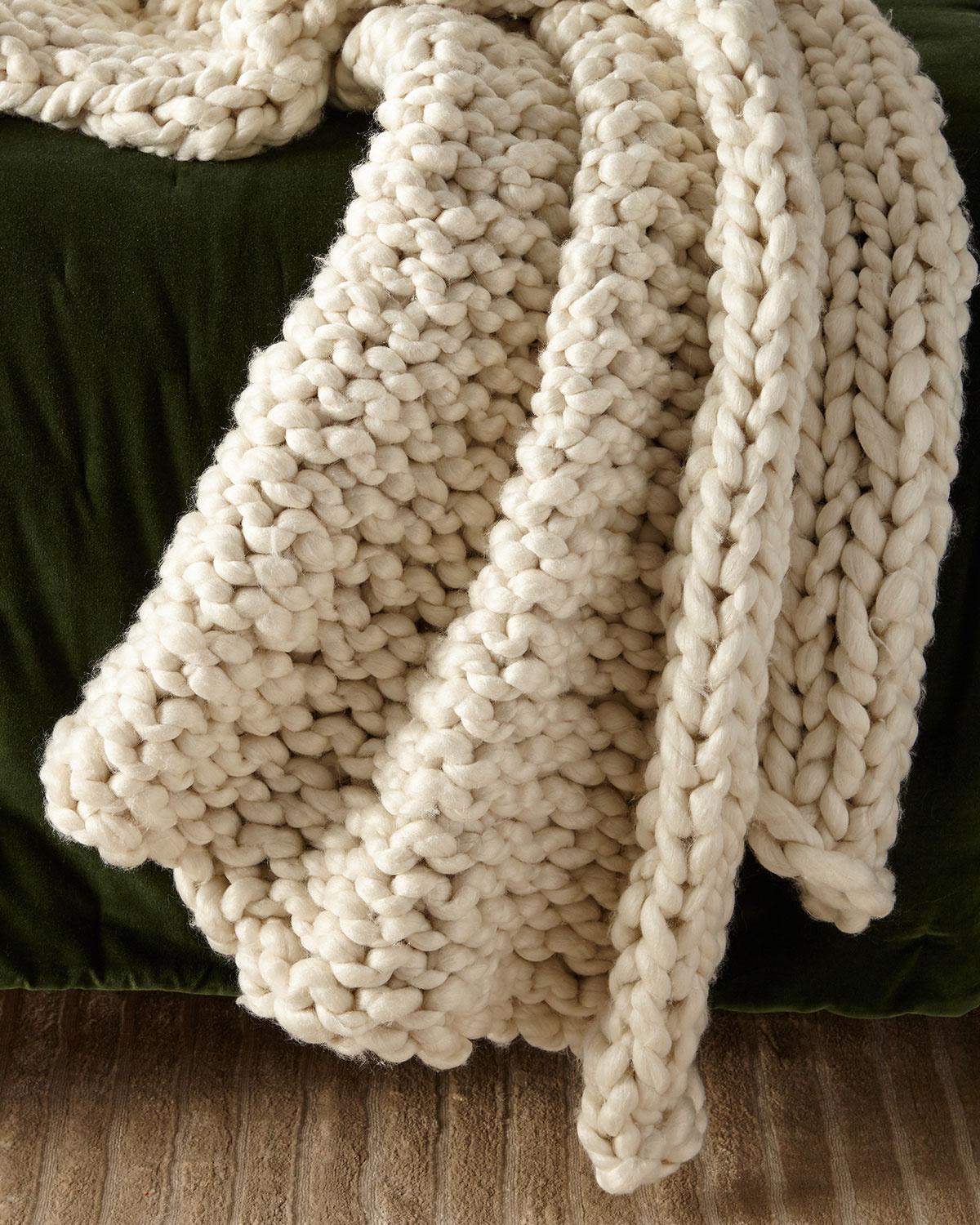 2. Cuddly throw
For an ivory gift, we love this chunky knit throw. The off-white hue is perfect for practically any decor vibe, and it's the ideal size for a pair of lovebirds to cuddle up together underneath.
Amity Home Hannah chunky knit throw in Ivory, $240, Neiman Marcus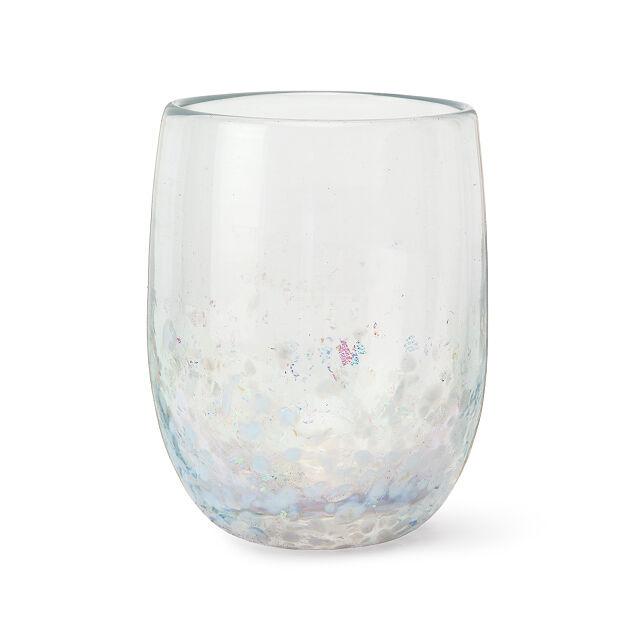 3. Gemstone wineglass
In addition to being the official gemstone for the 14th year of marriage, opal also happens to be the birthstone for October. That means you can find lots of fun gifts that incorporate it, like these stunning handmade wine glasses. Snag four to create a set, or mix and match with other important months in your relationship history, like your engagement month or the month you first said "I love you."
Benjamin Giguere handmade birthstone wine glass in Opal, $50, Uncommon Goods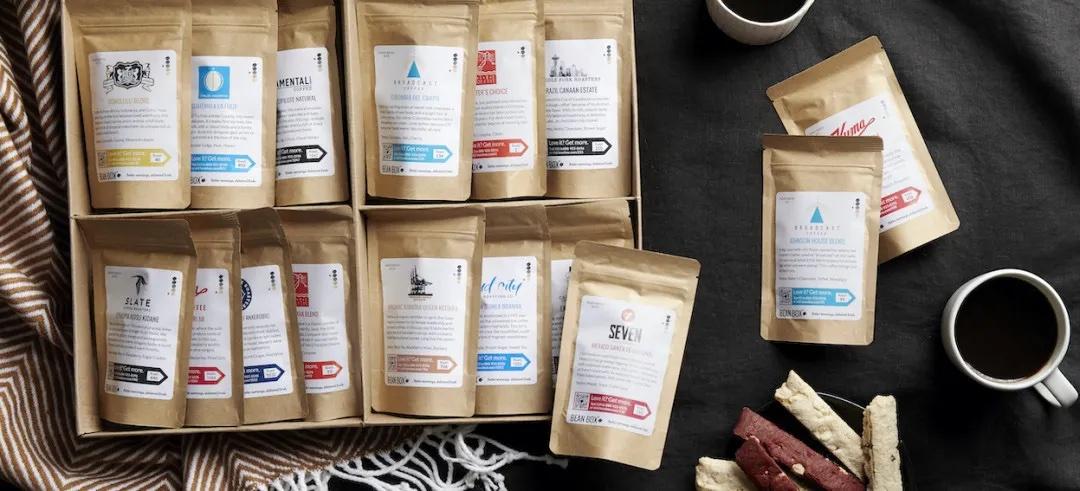 4. Coffee subscription
For a non-themed gift, you can't go wrong with a strong cup of java. Coffee lovers will love a subscription to Bean Box's coffee-of-the-month club, which delivers varietals from around the world. It's a great, unique gift for anyone looking to perk up their partner's mornings.
Bean Box Bean Box subscription, from $17, Bean Box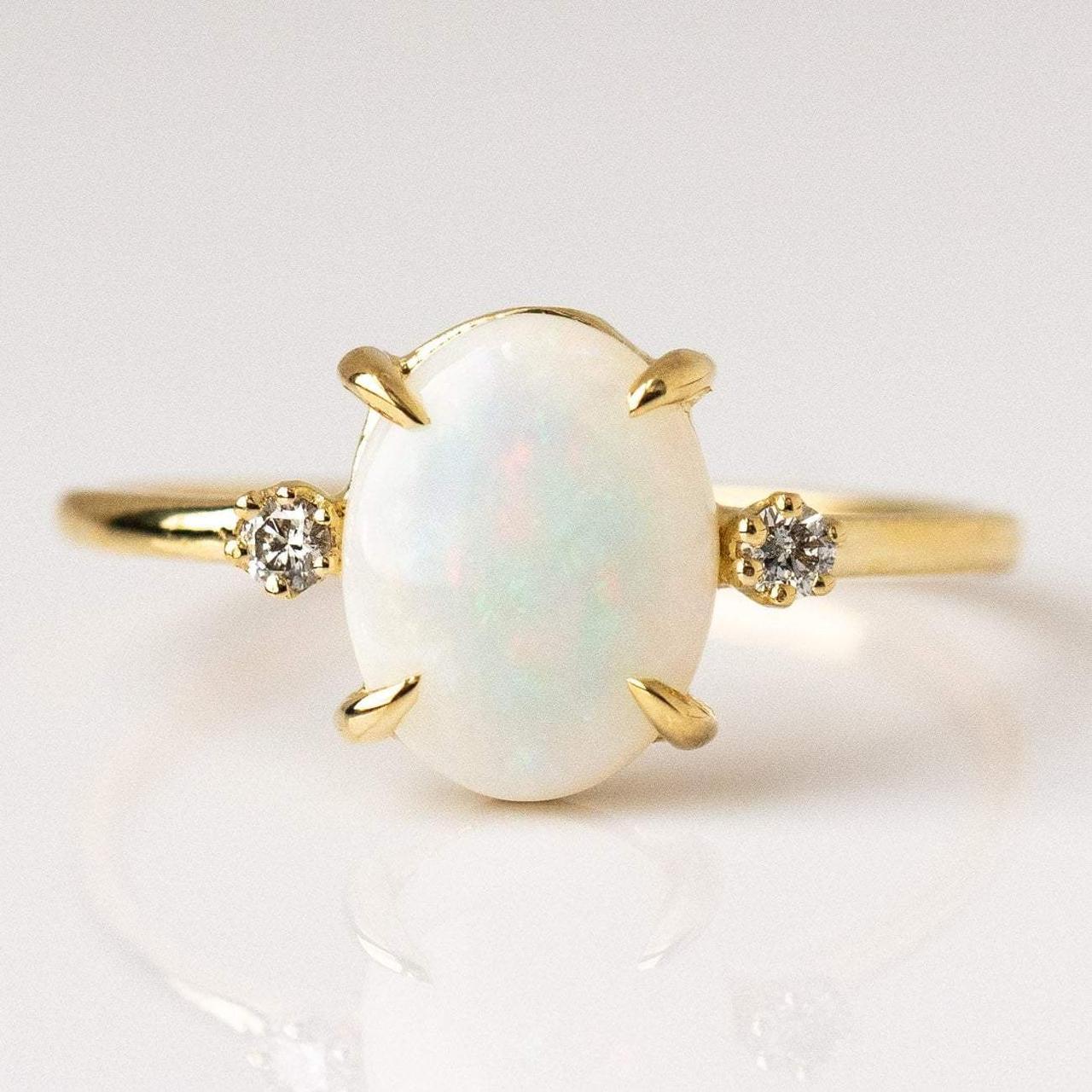 5. Elegant ring
Combine the gold jewelry and gemstone themes into one perfect gift with this opal and gold ring. The opal is set in the middle of two white diamonds and the piece is great to wear as a statement accessory or in a stack with other favorites.
Charlie and Marcelle Australian opal ring with diamonds in Gold, $525, Local Eclectic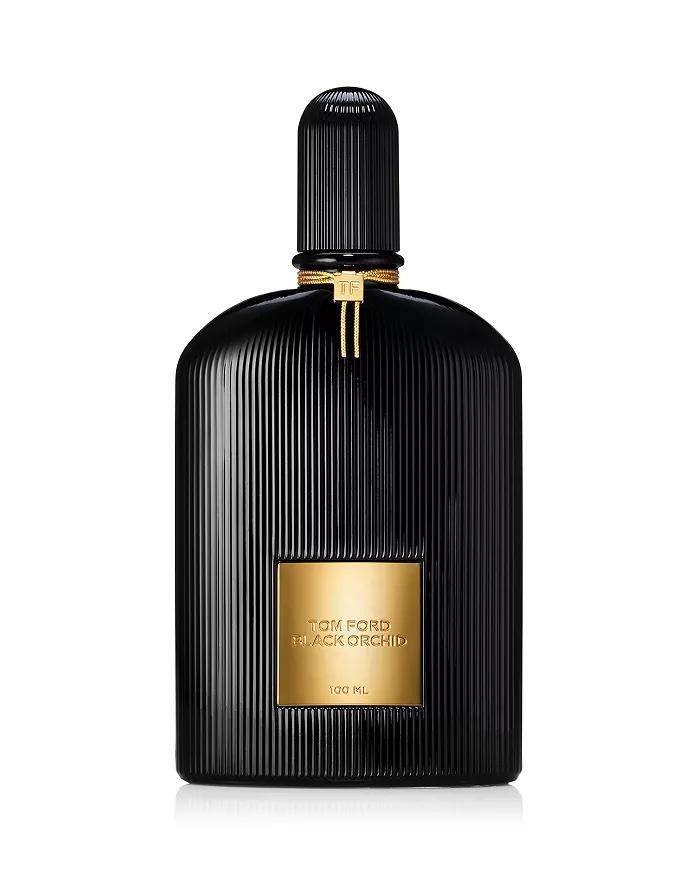 6. Sensual scent
This indulgent Black Orchid perfume from Tom Ford is a great take on the orchid anniversary theme. Notes of the flower are complemented by black truffle, patchouli, sandalwood, and vanilla for a scent that is as delicate as it is intoxicating.
Tom Ford Black Orchid Eau de Parfum, from $136, Bloomingdale's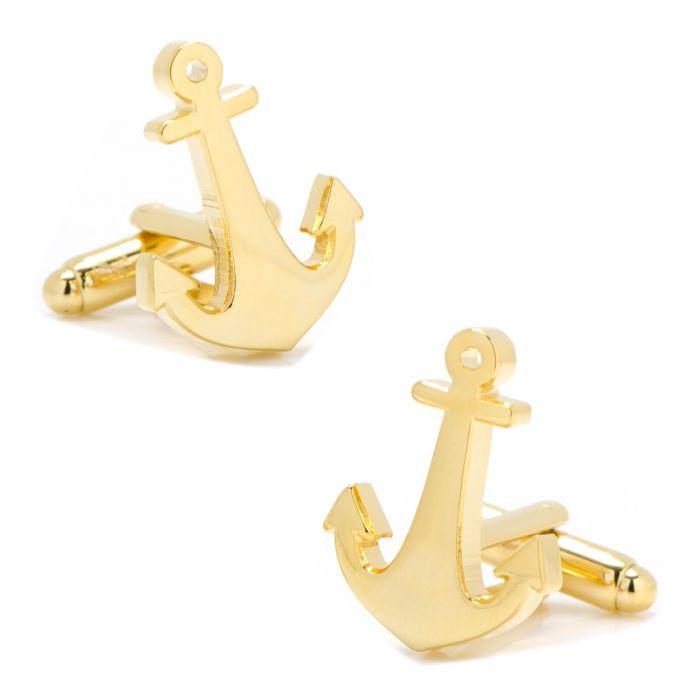 7. Classic cufflinks
These cufflinks are a great option if you want to go with the modern gold jewelry theme for your anniversary present. The anchor motif adds a nautical nod and is a fun way to whimsy to any outfit.
Cufflinks, Inc. anchor cufflinks plated in Gold, $55, Cufflinks.com

8. Animal adoption
You're already forgoing a traditional ivory anniversary gift in honor of the elephants—so why not take it one step further and symbolically "adopt" the animal through the World Wildlife Foundation. Your contribution comes with an official adoption certificate and proceeds go towards protecting the species in the wild.
World Wildlife Fund African Elephant adoption kit, from $25, World Wildlife Fund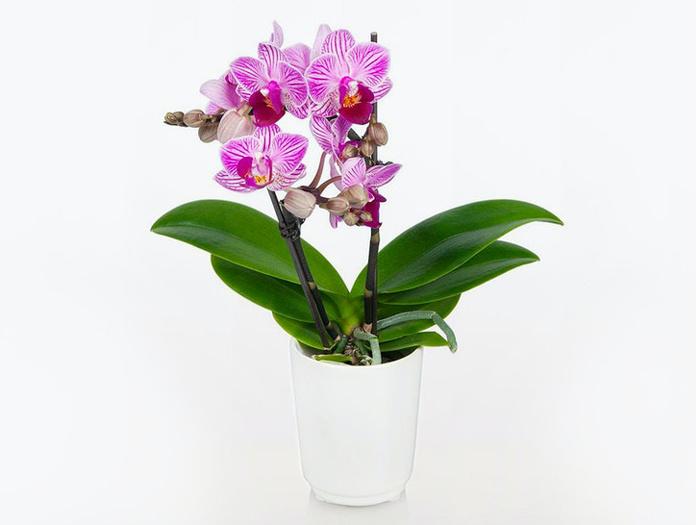 9. Flowering plant
A live orchid is one of the most elegant plants ever. This one is delivered in a pretty ceramic pot, ready to wow your recipient right from the start.
BloomsyBox Cape Town phalaenopsis orchid, $35, BloomsyBox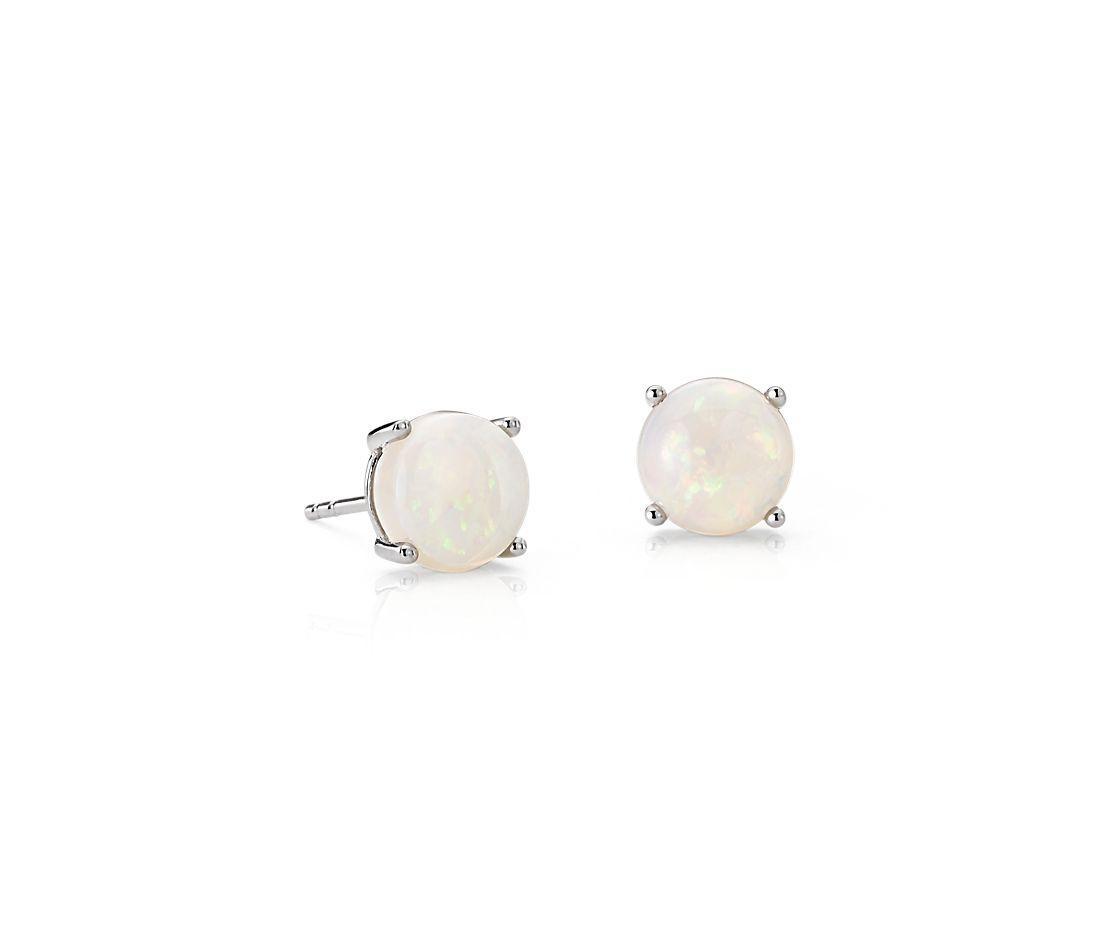 10. Elegant earrings
These opal and white gold earrings are a gorgeous way to celebrate 14 years of marriage and keep your gift in line with the gemstone theme.
Blue Nile opal stud earrings in 18k White Gold, $250, Blue Nile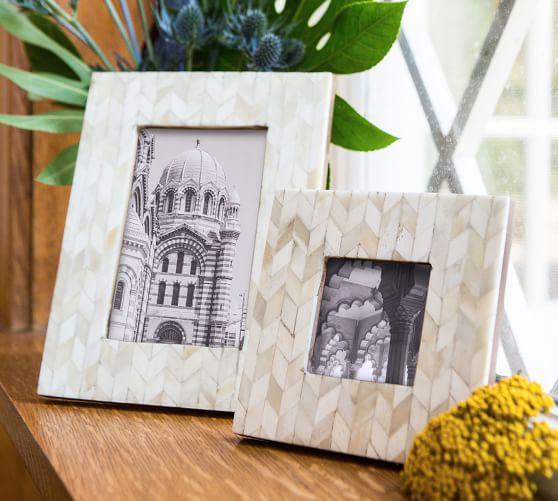 11. Timeless frame
Display a favorite memory (like an art print found during one of your trips together or a shot from your wedding) in this chic and timeless picture frame. Made with a unique ivory bone pattern, it would look great against a stunning black and white shot.
Pottery Barn Sonia Bone picture frame in White, from $50, Pottery Barn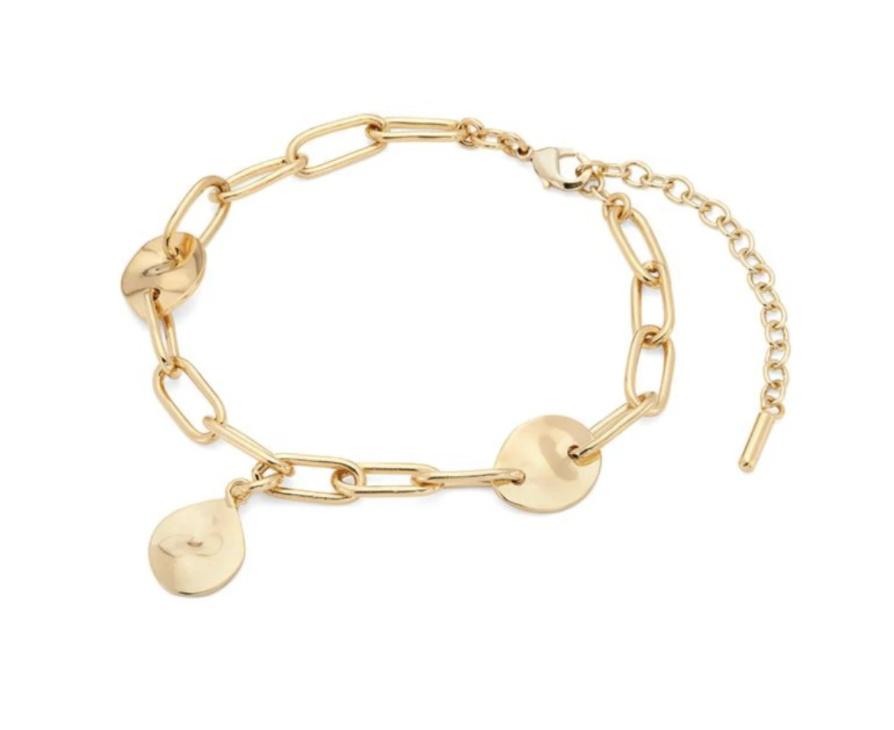 12. Charming bracelet
This charm bracelet is a great way to embrace the gold jewelry theme. Made of 24-karat, gold-plated brass, it's handcrafted by artisans in Kenya and can be personalized with the number or letter of your choice.
SOKO Fuliwa personalized charm bracelet plated in Gold, $98, SOKO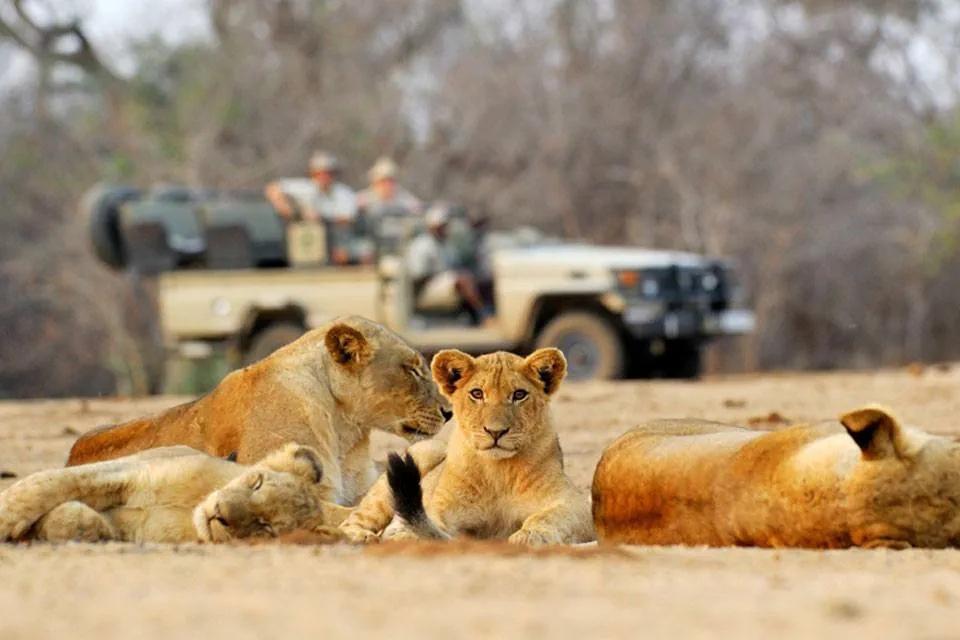 13. Adventure safari
Get up close and personal with lions, gorillas, and, yes, elephants on an exotic African safari for two. After all, what better way for you and your person to celebrate 14 years of marriage? Consider this your honeymoon, part two.
Scott Dunn African safari, price per tour varies, Scott Dunn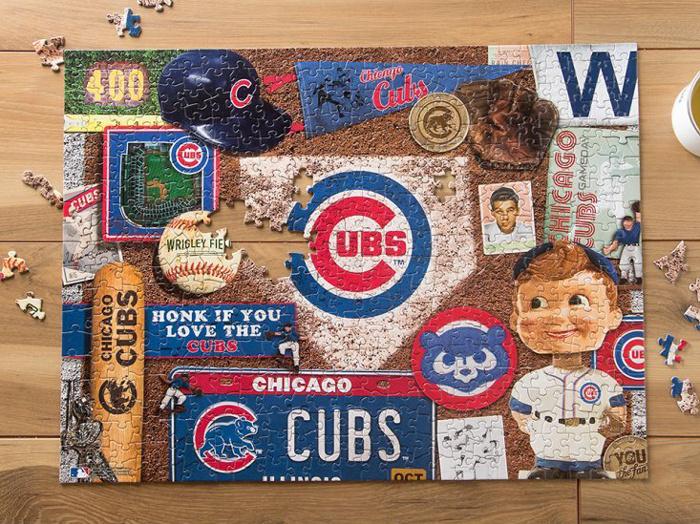 14. Personalized puzzle
If you're buying a 14th wedding anniversary gift for a sports fan, this retro puzzle is sure to be a hit. You can select their favorite team (be it college, NFL, or MLB) and choose whether you want your puzzle made from wood or cardboard. Bonus: Putting the puzzle together makes for a great date night activity.
The Grommet Retro Sports jigsaw puzzle, from $20, The Grommet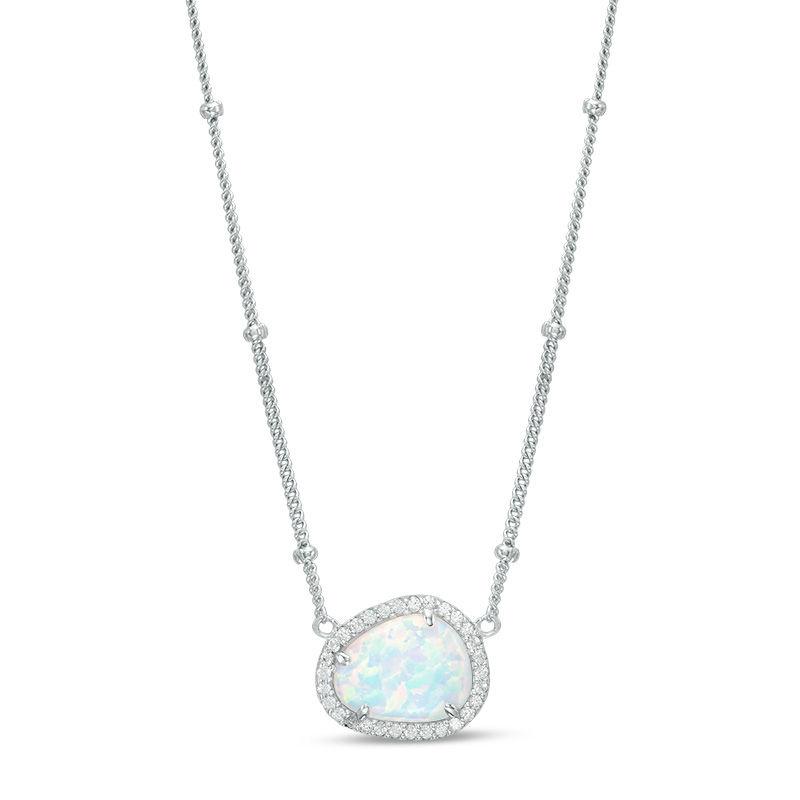 15. Gemstone necklace
While gold jewelry is great, this sterling silver necklace is a stunning alternative. It features a pear-shaped opal surrounded by gleaming white sapphires.
Zales opal and white sapphire necklace in Sterling Silver, $129, Zales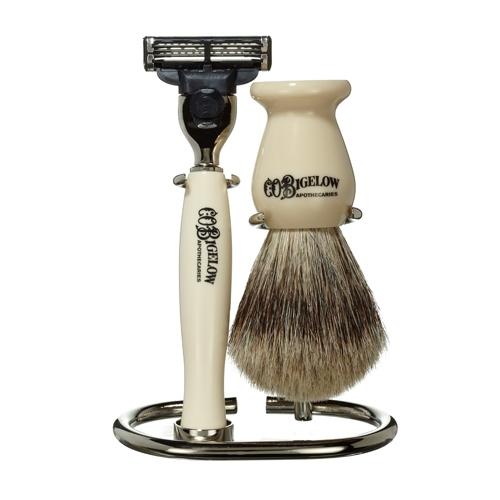 16. Sleek shave
Get your guy looking extra dapper with this old-school shaving set from C.O. Bigelow. The collection features a metal stand, razor, and brush, all made with imitation ivory handles that perfectly suit the anniversary theme.
C.O. Bigelow shaving set in Ivory, $129, C.O. Bigelow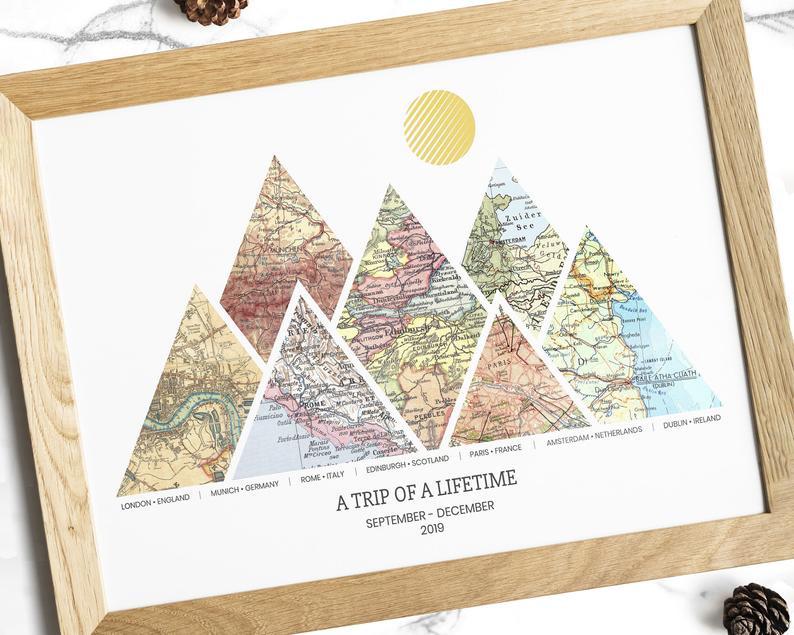 17. Custom art print
The best anniversary gifts aren't always those that stick to a theme, but rather those that speak to the recipient's heart, like this customized adventure art print. Perfect for couples with wanderlust, it captures their travels throughout 14 years of marriage in one beautiful piece.
Custom Family Gifts personalized adventure map, from $45, Etsy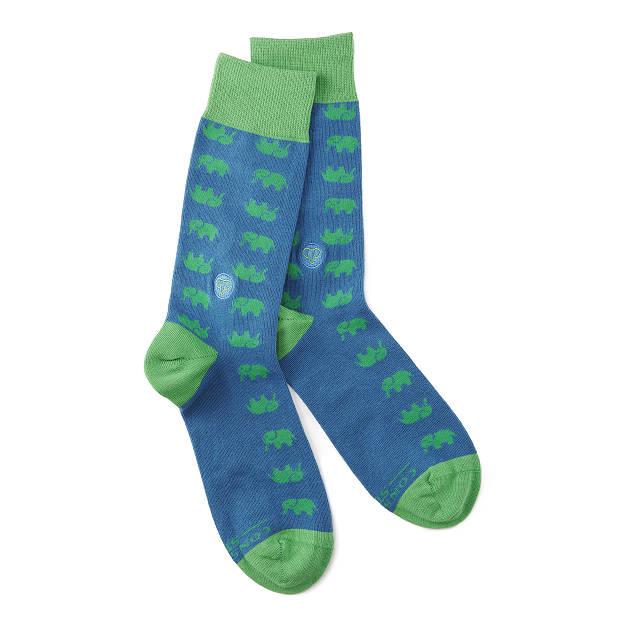 18. Do-good socks
Eschew ivory, but honor the elephants with these charming socks. Not only are they fun to wear with their pachyderm print, but for each pair purchased, $1 is given to Conversation International, an organization that works to keep elephant populations safe.
Uncommon Goods Socks that Protect Elephants, $15, Uncommon Goods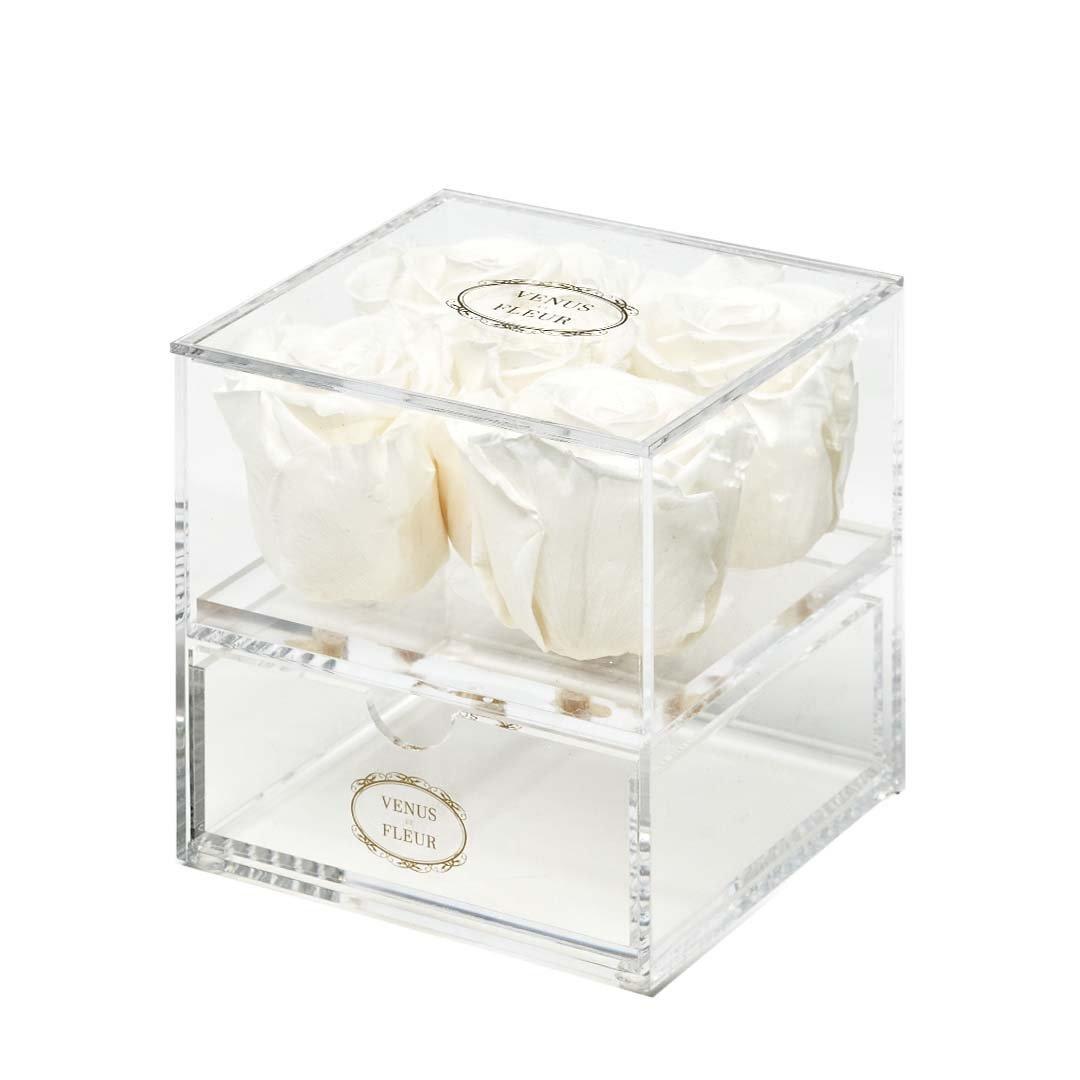 19. Eternity rose
Most fresh flowers don't last more than a week, but these gorgeous ivory roses will stay alive—and looking good—for up to a year without water. It comes in an acrylic case that makes for a great display.
Le Clair Le Clair Cinq in Pure White, $189, Venus ET Fleur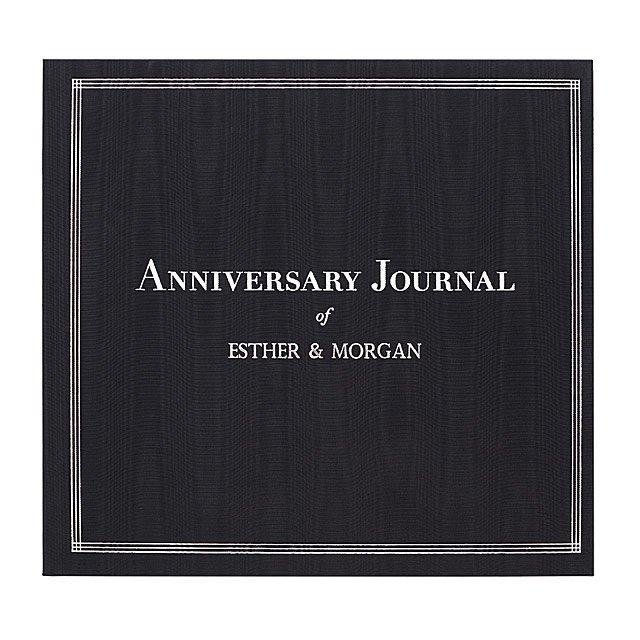 20. Sentimental journal
This anniversary journal makes for a thoughtful and romantic gift. Fill it out together as you reminisce about years past, or gift it already completed for a sentimental keepsake your loved one will enjoy going through.
Uncommon Goods personalized anniversary journal, from $115, Uncommon Goods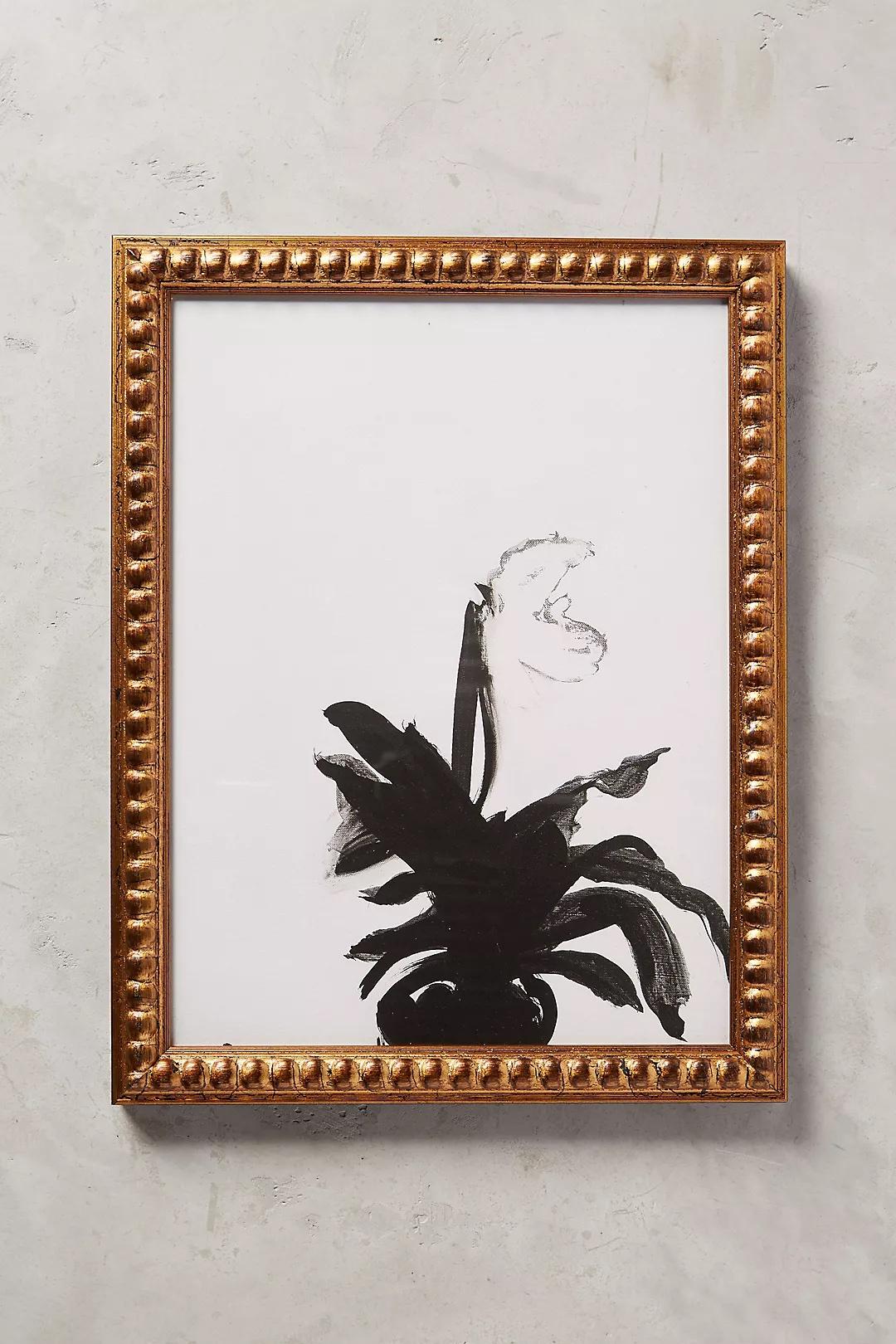 21. Orchid art print
This black-and-white print is simply stunning—and, as a bonus, it includes the traditional 14th wedding anniversary flower, the orchid. It comes framed too, so it's ready to hang right away.
Anthropologie The Orchid wall art, $218, Anthropologie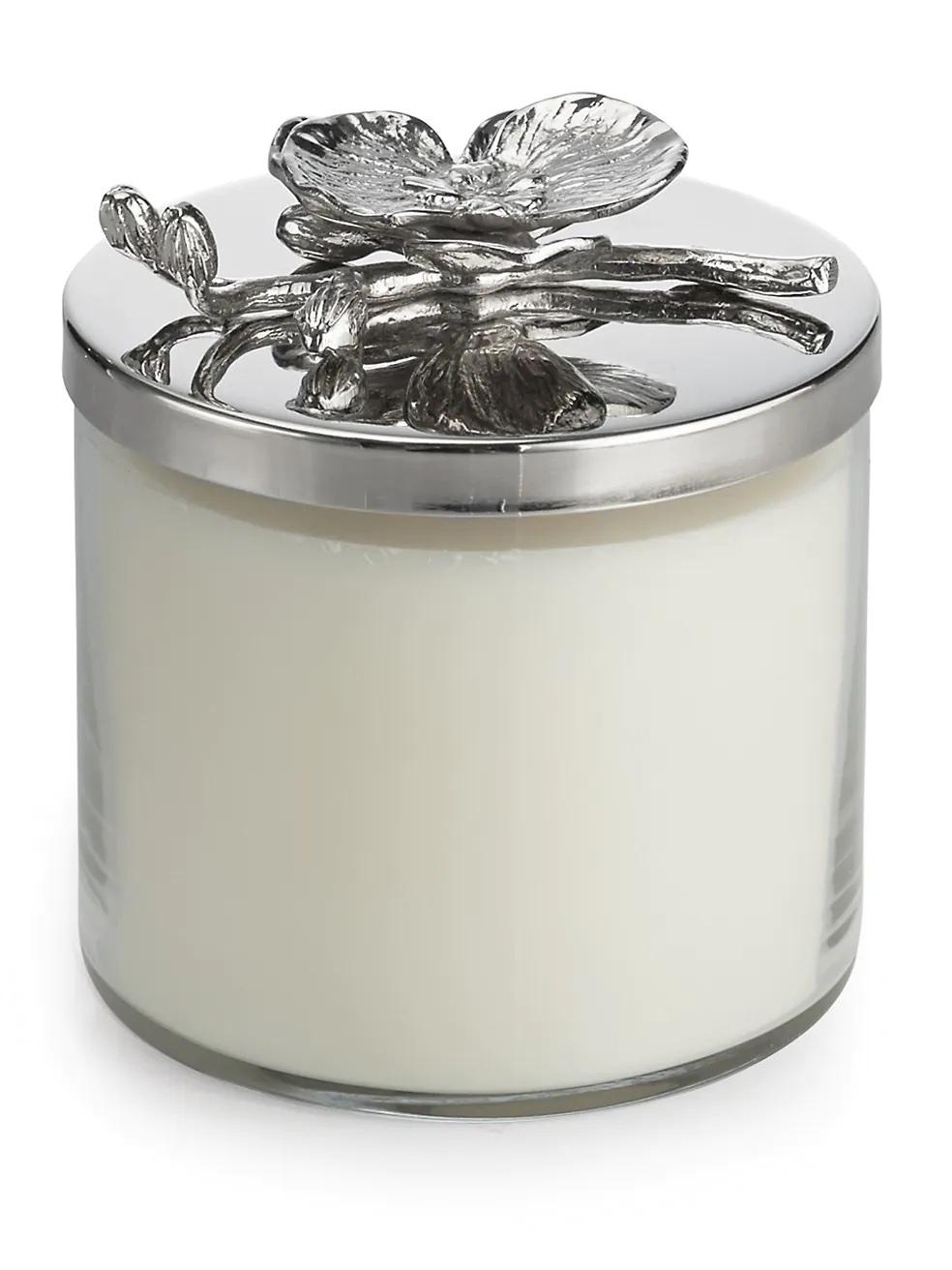 22. Elegant candle
For an orchid-inspired gift, look no further than this beautiful and aromatic candle. It comes in a gorgeous glass holder with a lid featuring a simple, nickel-plated orchid that also makes for a great display piece.
Michael Aram White Orchid scented candle, $70, Saks Fifth Avenue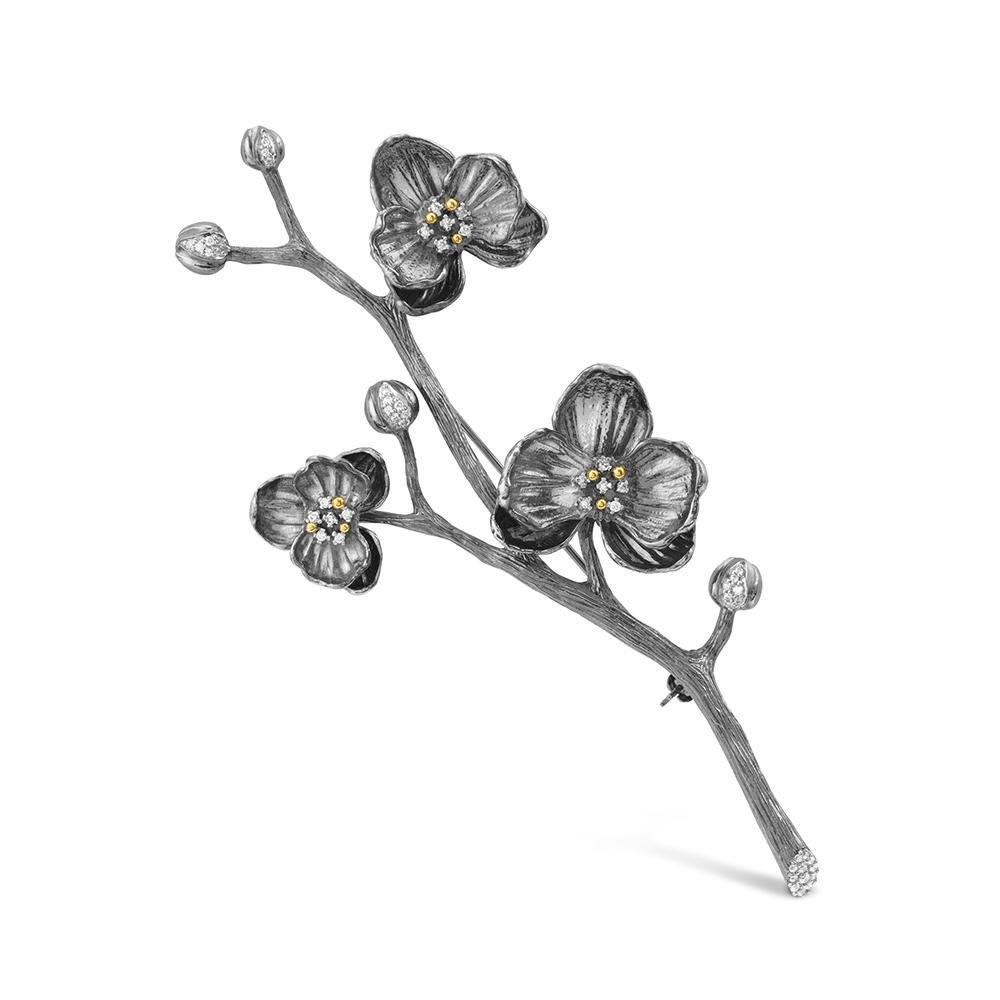 23. Bold Brooch
Gift your loved one with a truly special keepsake in the form of this elegant orchid brooch. Complete with a selection of white diamonds, the standout piece would be the perfect complement to any anniversary date attire.
Michael Aram orchid brooch with diamonds, $1,500, Michael Aram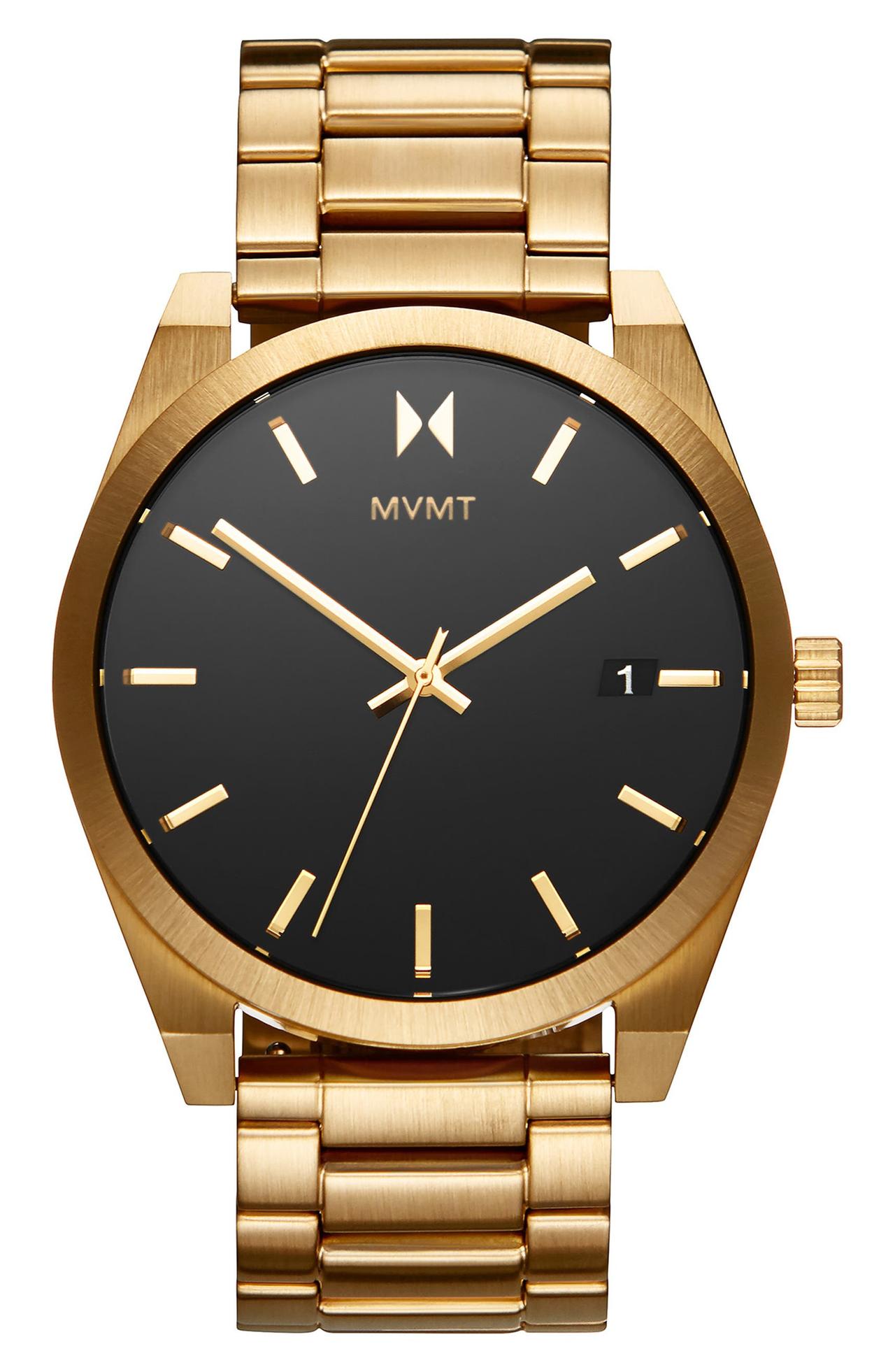 24. Timeless timepiece
The countdown is on for the next 14 years, so make sure they're keeping time in style with this classic brushed gold watch. With a striking black face and minimalistic design, it's equal parts timeless and modern.
MVMT Element Bracelet watch in Gold, $115, Nordstrom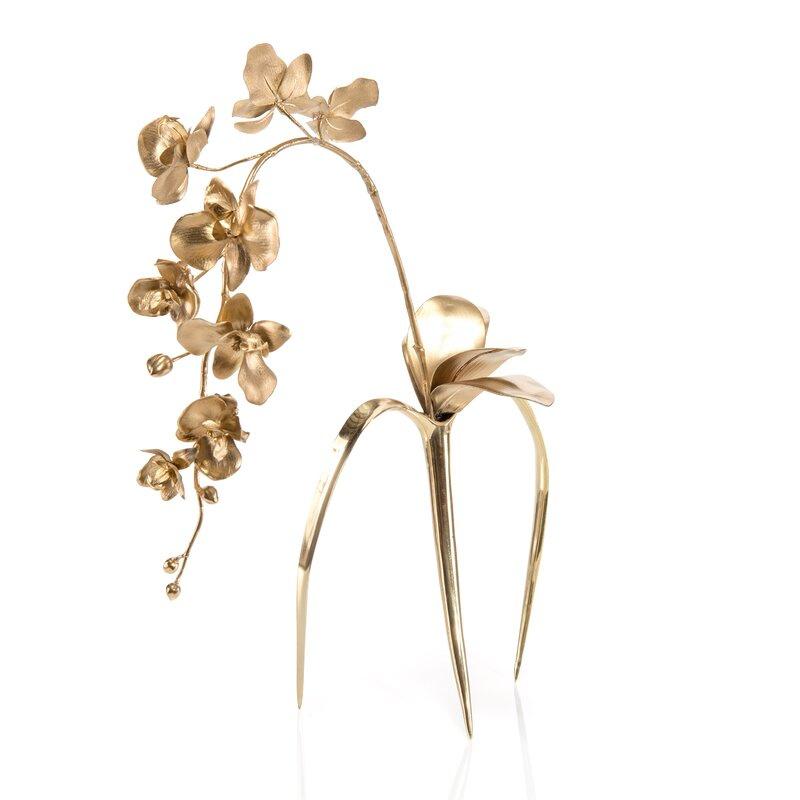 25. Sculptural bloom
Add some museum-worthy elegance to the home of your loved one with this brass orchid sculpture by John-Richard. The unique gift is a great option for a spouse that loves to collect art or a couple that just moved into a new home.
John-Richard artificial flowering branch, $420, Perigold