Whether you're looking for a thoughtful birthday present, getting a head start on holiday shopping, or simply want to treat them to something special just because, we know that browsing for gifts for your fiancé can feel overwhelming at times—especially if you don't know exactly what you want to buy. Plus, if you're already cohabitating or have been together for a long time, you might be running low on new ideas that feel thoughtful and original. That's why we've done the hard work for you to find the best gifts for fiancés, from budget-friendly ideas that are perfect for last-minute surprises, to splurges and luxury items that will make your S.O. feel like a million bucks.
Here are the best gifts for fiancés for any occasion, budget, and style.
Does your partner love to try their hand at making at-home cocktails? Take their mixology skills to the next level by surprising them with this deluxe cocktail kit, which includes all the essentials that any good bartender needs. The kit includes simple syrup, fruit juices, and flavored syrups that they can use to follow recipes or make their own creations.
Cheeky Cocktails eight bottle kit, $60, Cheeky Cocktails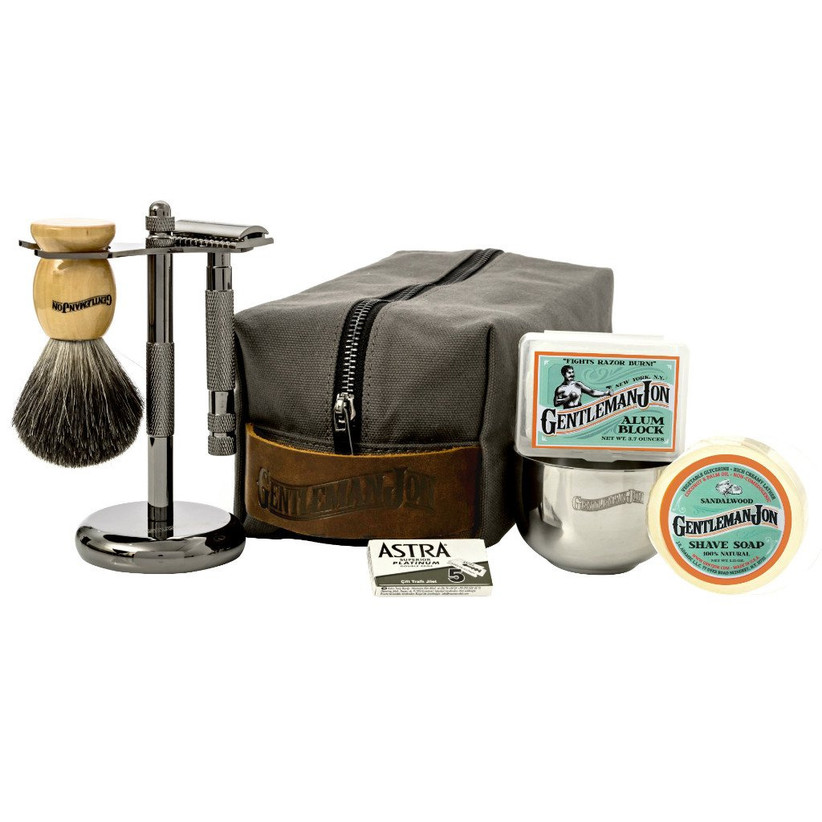 If your S.O. has never tried a fancy shaving kit, this one will be a total game-changer. This kit includes all of the essentials to get them started, such as shave soap, a lathering brush, post-shave astringent, and a durable travel bag to keep everything together. Safety razors are known for providing a closer shave with less irritation, which will help your partner feel wedding-ready leading up to the big day.
Gentleman Jon deluxe wet shave kit, $95, Gentleman Jon
A basic cashmere sweater is one of the most timeless gifts for fiancés, because it will never go out of style. A half-zip sweater is casual enough to be worn at home (for all of those Zoom meetings), but it can easily be layered with a collared shirt or jacket on dressier occasions.
Nordstrom Men's Shop cashmere quarter-zip pullover, $145, Nordstrom
This at-home manicure set makes a wonderful birthday or Christmas gift for fiancés. Not only does it come with five nail polish colors and a protective topcoat, it also includes all the tools they'll need to get a long-lasting manicure without a trip to the salon—and a cute box to store everything once they're finished.
Olive & June The Everything Box, $80, Olive & June
Homebodies will love snuggling up with this weighted blanket, which is proven to reduce anxiety and improve sleep quality through pressure point stimulation. It comes with a washable, removable cover and is available in four different sizes and weight levels.
Gravity weighted blanket in white, $189, Gravity
You may have surprised your fiancé with flowers before, but what about a flower arranging class? This creative gift for fiancés allows your S.O. to try their hand at being a florist for the day. Once you sign up, fresh flowers are shipped to your house prior to the virtual class, where a professional floral designer will lead you through the arrangement process step-by-step. The types of arrangements change seasonally, so if your fiancé love this experience the first time around, you can always surprise them with another class!
Alice's Table x 1-800-Flowers.com virtual floral design class, from $65, Alice's Table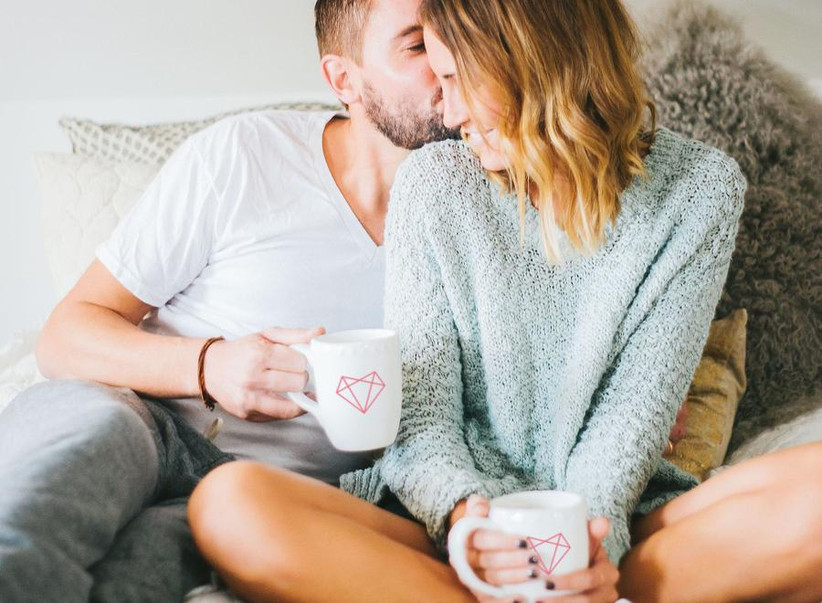 This gift for fiancés is actually one that the two of you can enjoy together. Every month, DateBox Club will send you a box with instructions and supplies for an at-home date—examples include DIY projects, games, and snacks (like cookies or chips and dip). Since each box is a total surprise, neither of you will know exactly what's in store, which only adds to the excitement!
DateBox Club monthly subscription, from $40 per month, DateBox Club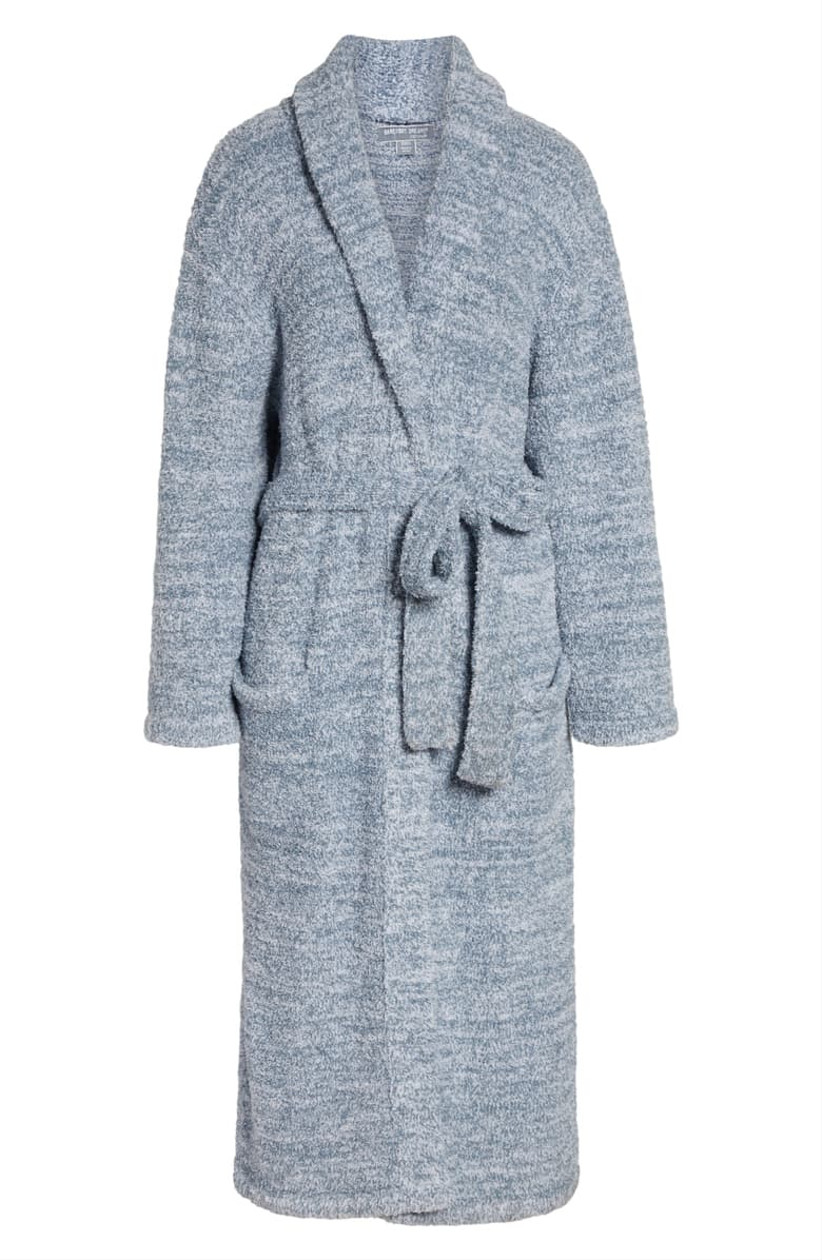 Help bae beat the winter blues in this super-soft, super-warm robe that is an excellent Christmas gift for fiancés (you might even want to consider buying one for yourself).
BarefootDreams CozyChic unisex robe in heathered dusk, $99, Nordstrom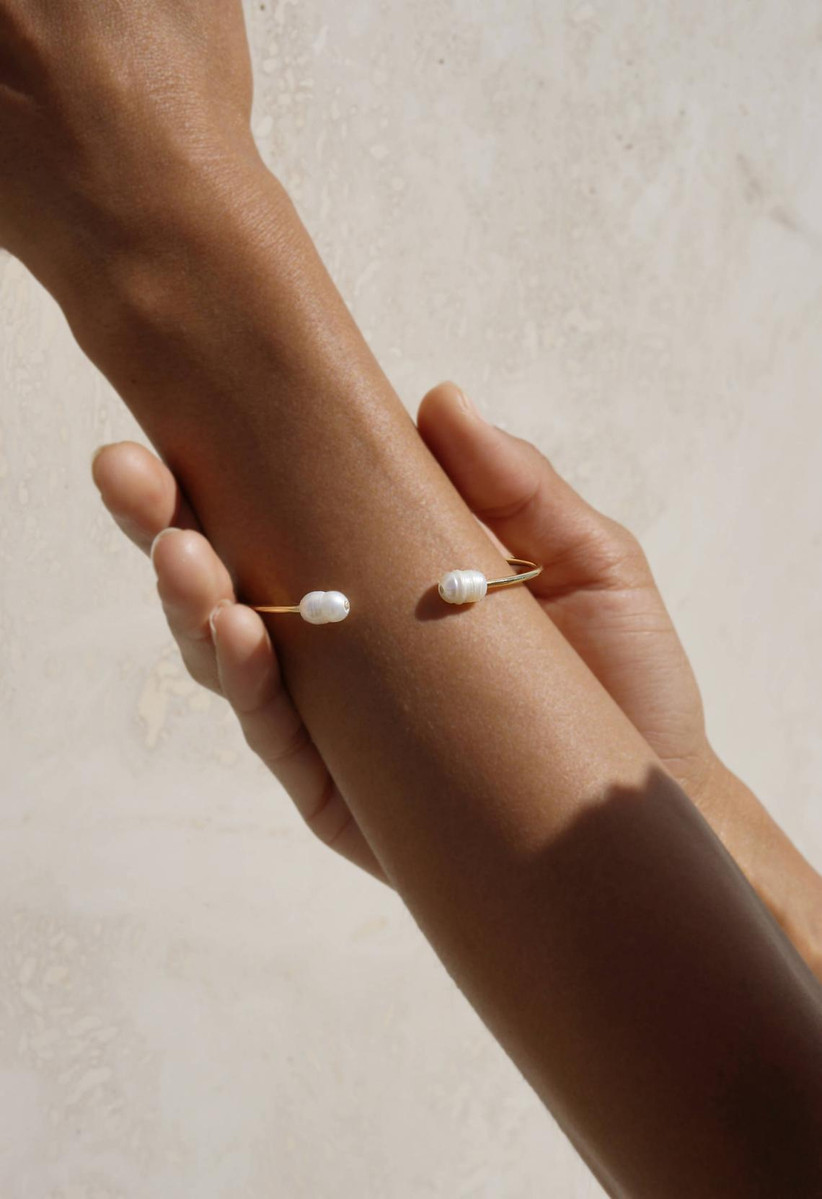 This double freshwater pearl bracelet is a gorgeous gift idea for your fiancé if she loves trying out new jewelry. While pearls are the June birthstone, they also symbolize wisdom, serenity, and purity.
BraveChickJewelry Odella pearl cuff bracelet, $60, Etsy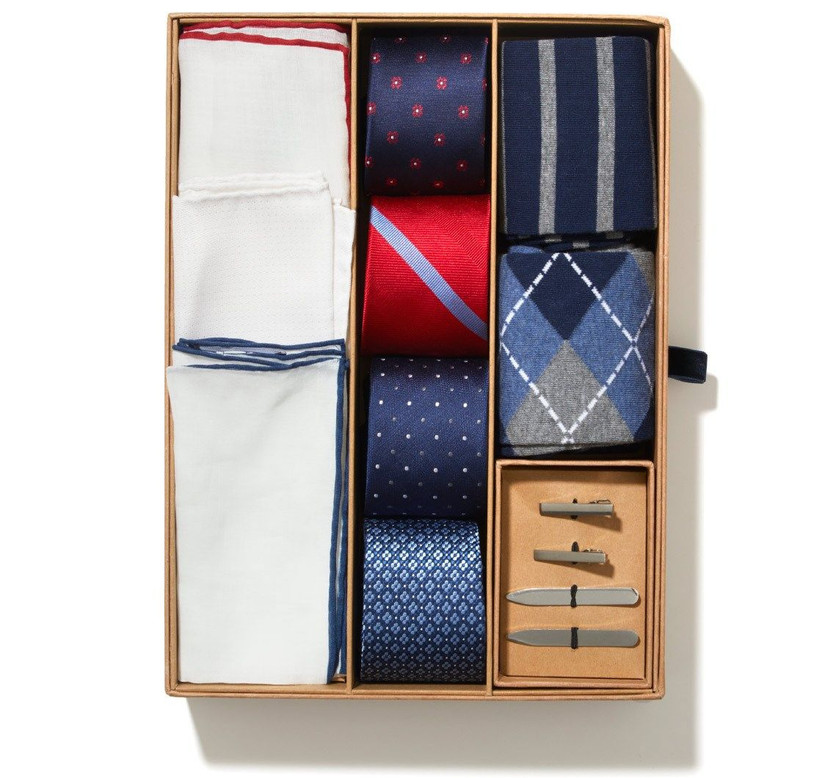 Treat him to a new set of practical basics with this menswear accessories box including four classic silk ties, two pairs of dress socks, and four pocket squares.
Tie Bar The Essentials Box in navy, $165, Tie Bar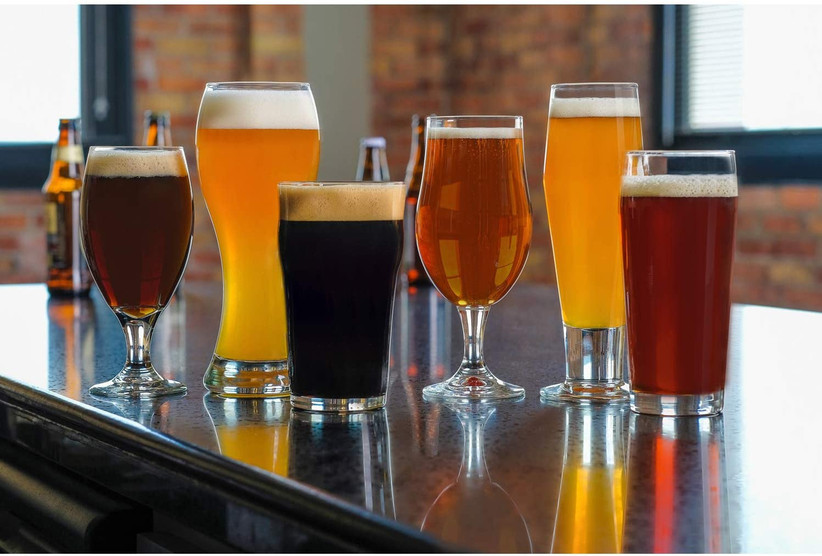 Consider this one of the best gifts for fiancés if your partner loves craft brews or ciders. This assorted beer glass set, which includes a pilsner glass, traditional English pub glass, a stout glass, and more, is an impressive addition to any home bar.
Libbey assorted beer glasses, $35 for six, Amazon
If your S.O. loves to bake or cook, this thoughtful gift for fiancés is bound to quickly become one of their favorite kitchen items. Surprise them with a brand-new wooden cutting board engraved with their favorite family recipe—even better if it's handwritten by a loved one.
MorningJoyCo. recipe cutting board, from $69, Etsy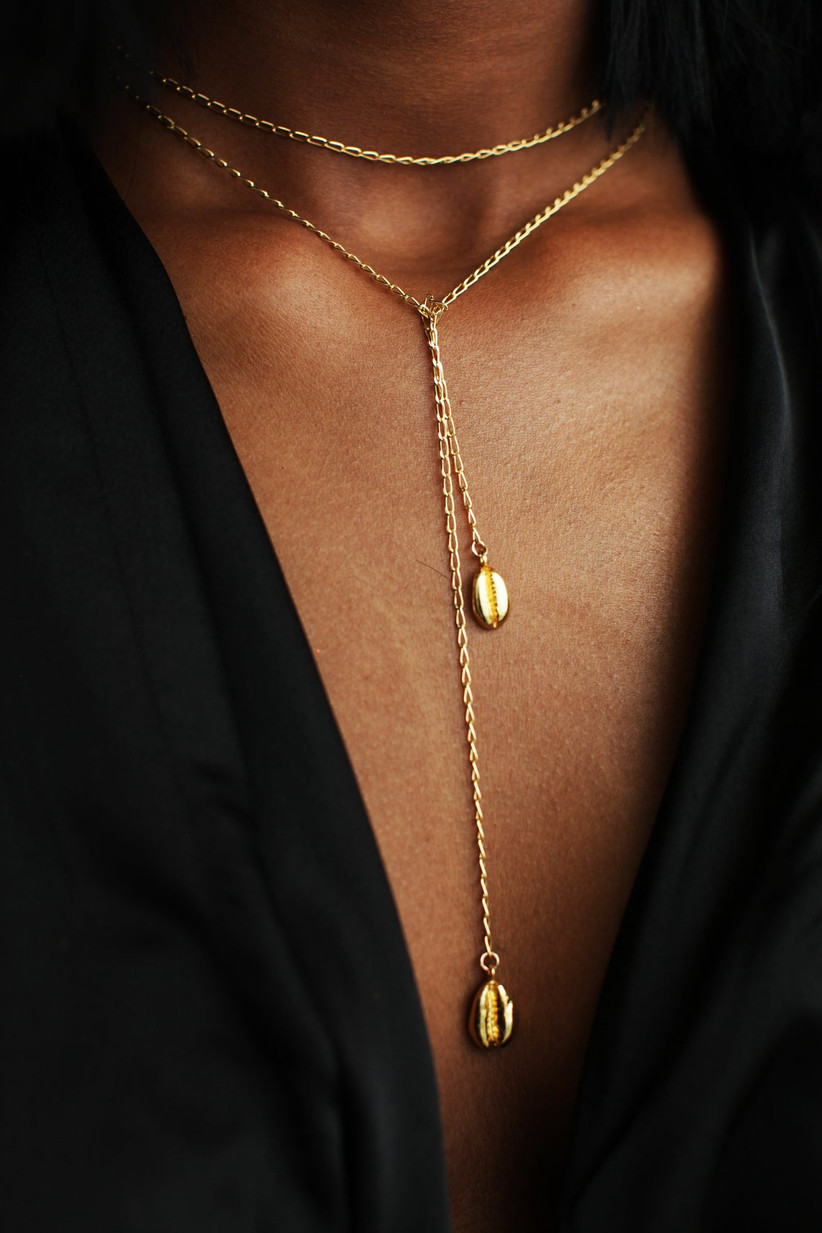 This gorgeous necklace is actually one long chain that can be tied a number of different ways. It features two genuine cowrie shells (which were historically used as currency in western Africa) that symbolize prosperity, luck, and wealth in many cultures.
OmiWoods The Cowrie infinity necklace, from $128, Etsy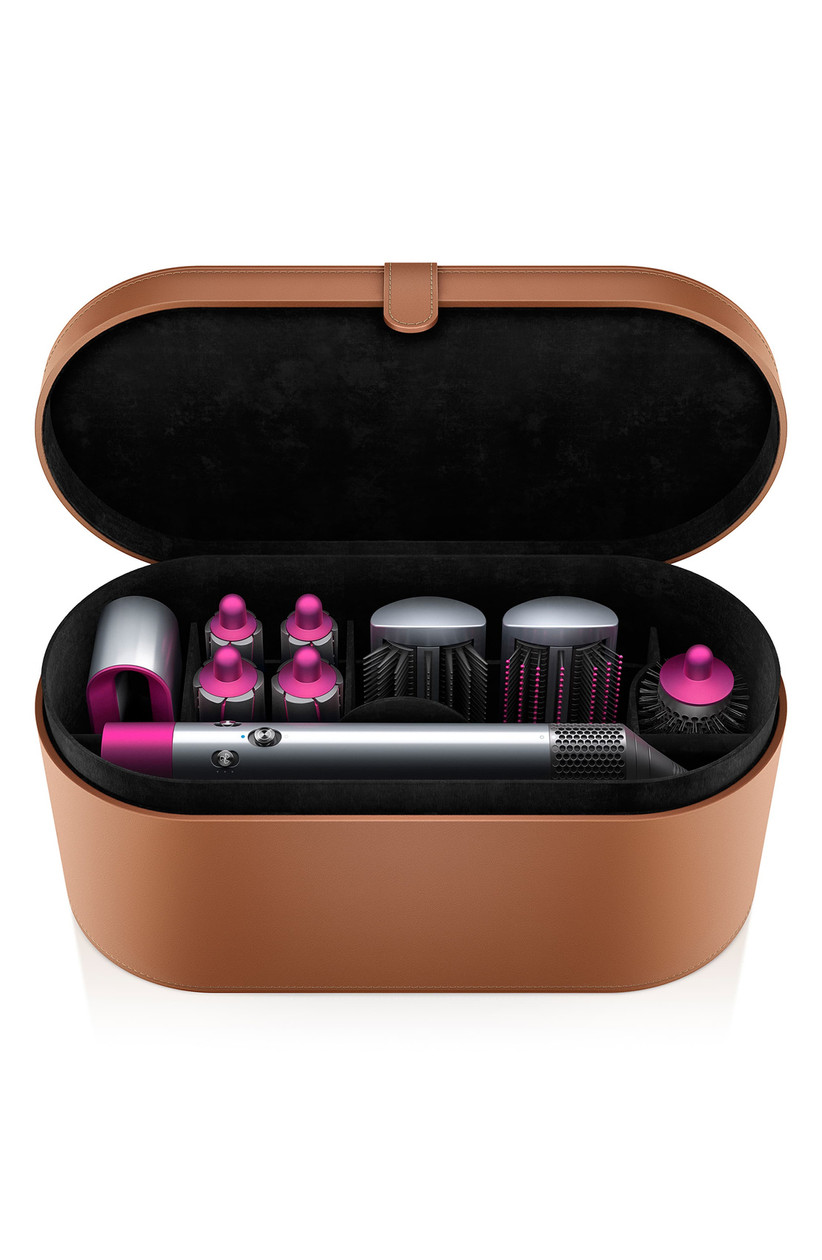 If you're engaged to a beauty junkie, chances are they probably already have their eye on this professional hairstyling gadget. With six interchangeable attachments, the Dyson Airwrap is all the heat tools you could ever need, wrapped into one—in other words, it's a huge game-changer. The compact storage case is an added bonus for bathroom organization.
Dyson Airwrap complete styler, $549, Nordstrom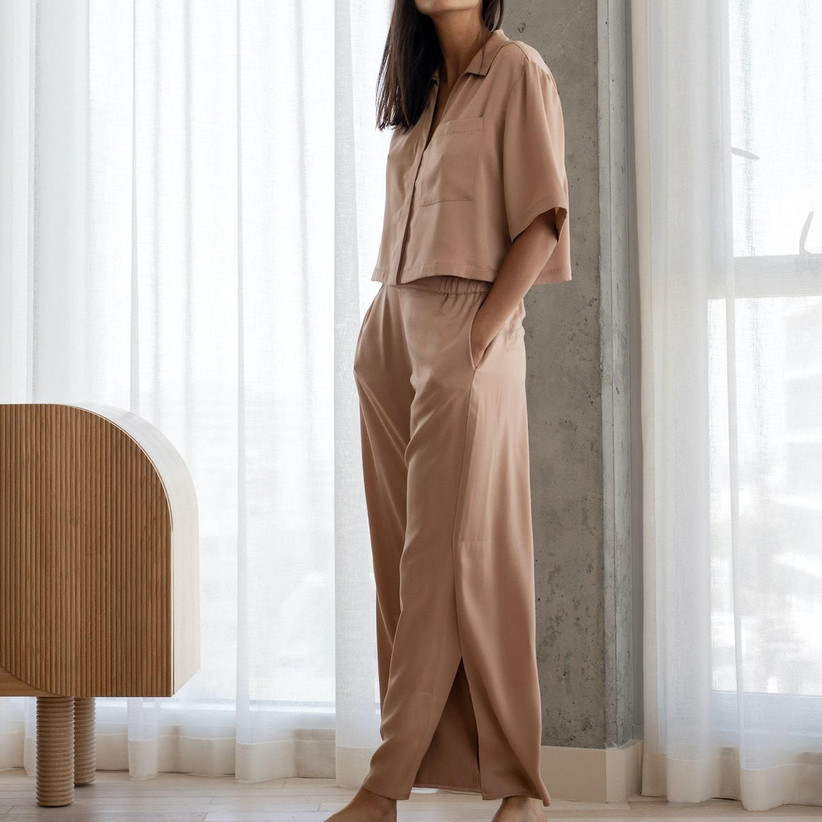 Since we're all spending a lot more time at home these days, luxury loungewear seems more like a need than a want. This two-piece washable silk set is an elegant gift for fiancés who appreciate comfort and style.
Lunya washable silk button-down pant set in bare, $258, Lunya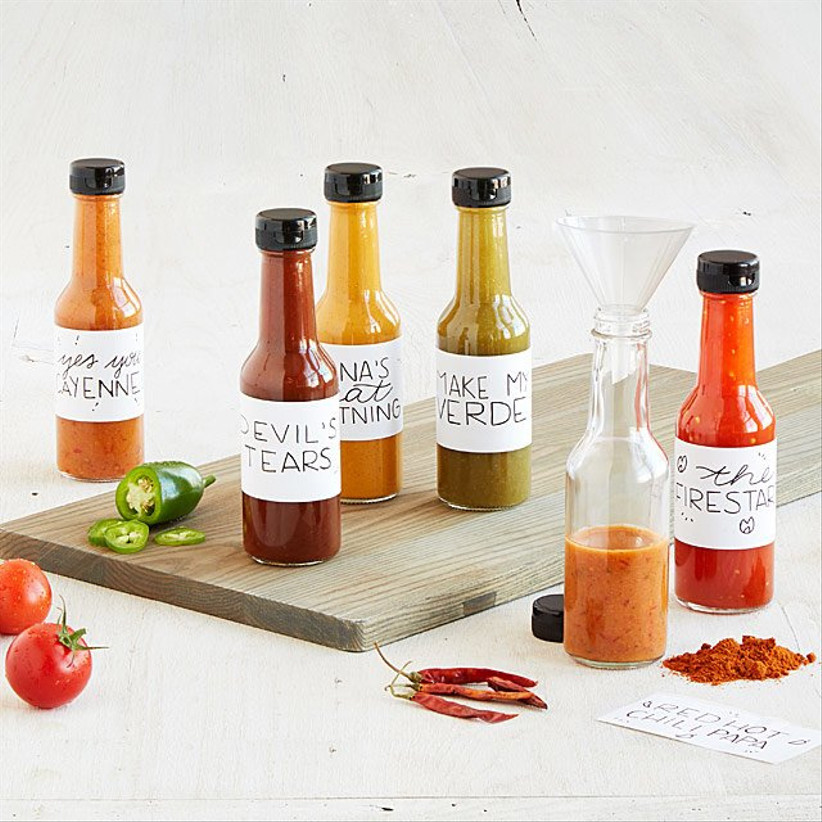 Foodies will love experimenting with this make-your-own hot sauce kit. This DIY gift comes with spices, six glass bottles, an instruction booklet, and various protective gear (read: gloves) to help your S.O. bring their very own test kitchen to life.
Uncommon Goods DIY hot sauce kit, $40, Uncommon Goods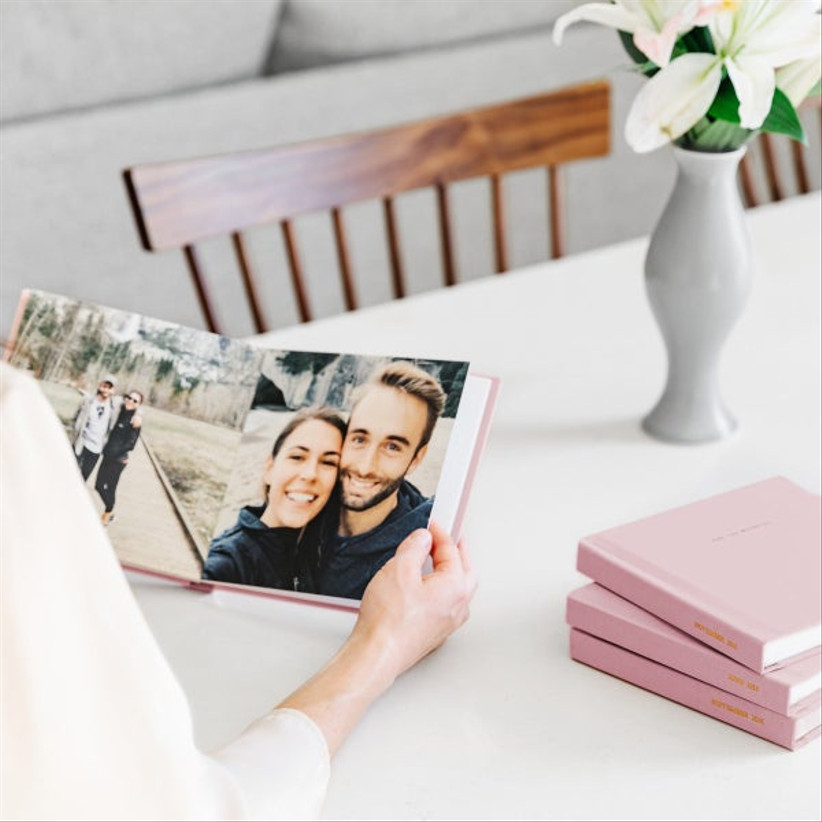 Looking for something extra-thoughtful? A custom photo album featuring your favorite selfies, engagement photos, or other special memories is always a hit. It's also one of the best Christmas gifts for fiancés—you can even make it a tradition by surprising your partner with a new album every year.
Artifact Uprising custom layflat photo album, from $149, Artifact Uprising
A new juicer is a great gift idea for your fiancé if they're trying to be more health-conscious. This cute pink juicer (which is also available in mint green and white) adds a little bit of fun to the process of making juices, nut milks, soups, and more.
Hurom HP slow juicer in pink, $299, Amazon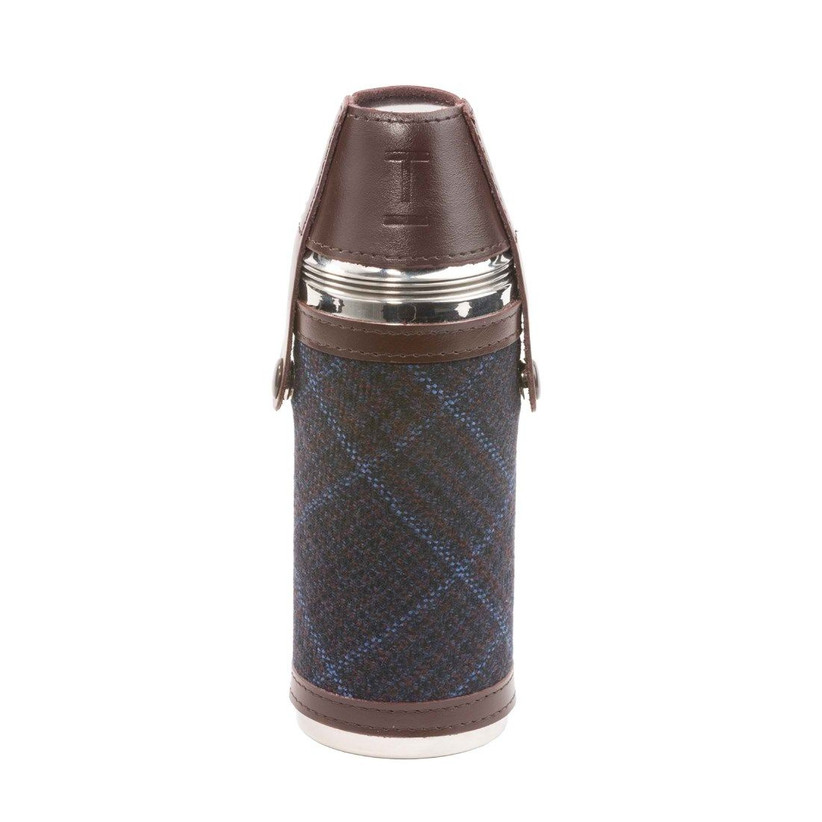 Ideal for socially distanced picnics and other outings, this stylish portable flask is an easy, affordable gift for your fiancé. It includes four stainless steel shot glasses that can be stored securely under the leather cap.
Tie Bar portable flask, $30, Tie Bar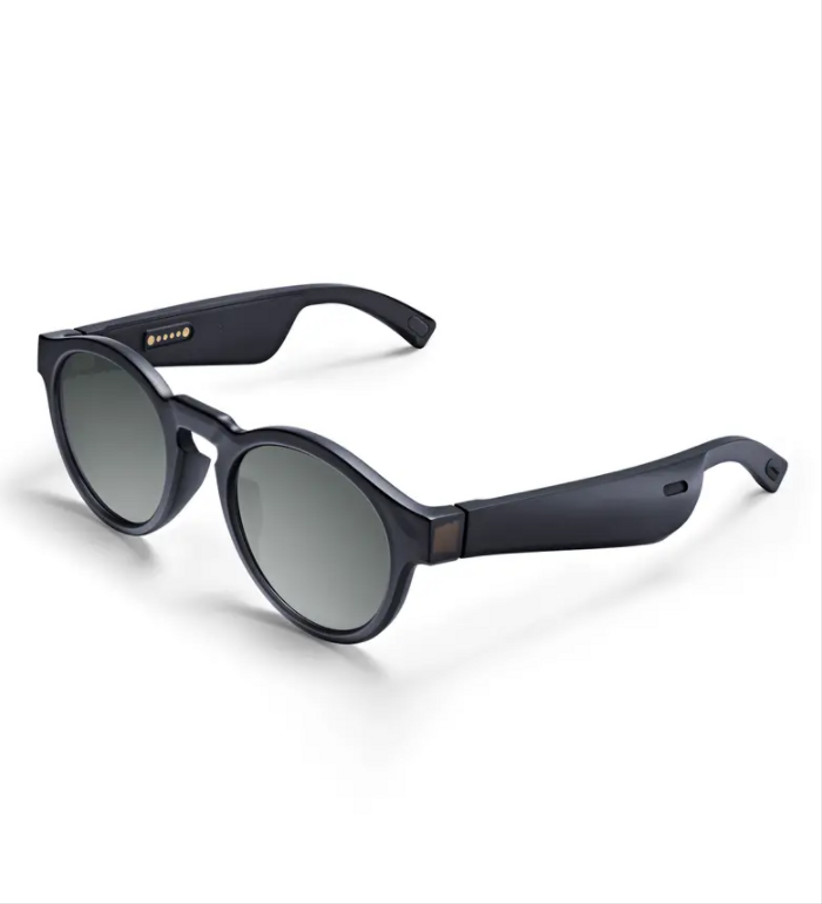 For the tech-obsessed fiancé, we can't imaging anything cooler than these sunglasses with built-in Bose speakers. They also have a Bluetooth microphone, which allows the wearer to make phone calls or connect to Siri and Google Assistant while wearing the glasses.
Bose Rondo 49.5mm audio sunglasses, $199, Nordstrom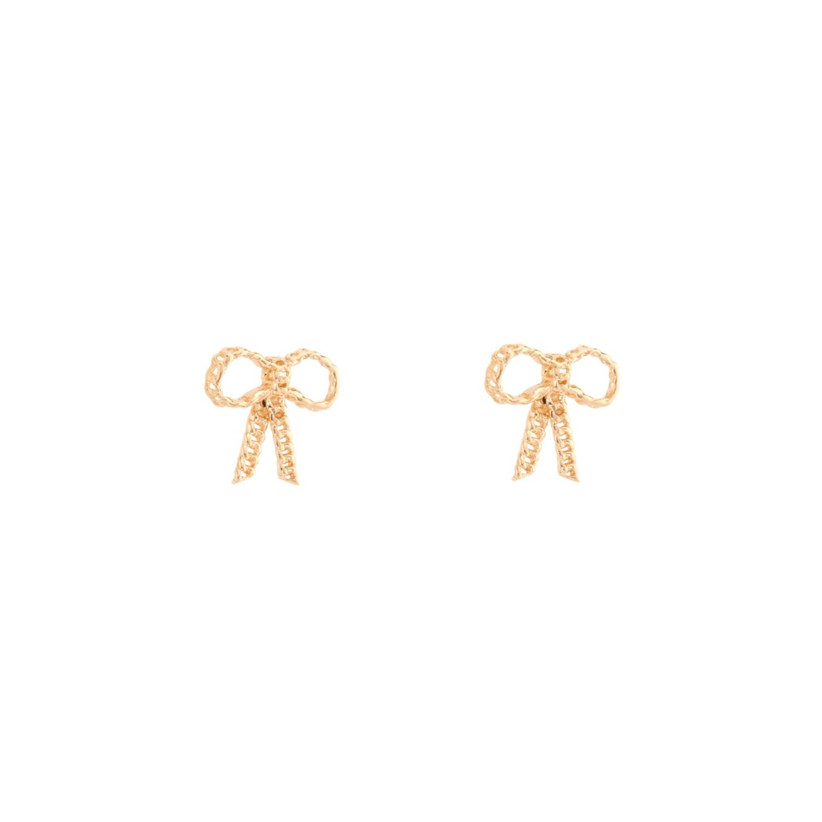 These 14-karat gold bow earrings are an adorable choice for a barely-there touch of bling. They can be bought separately or as a pair, and they're subtle enough for your fiancé to wear every day.
Catbird x The Met 18th Century bow stud pair, $156, Catbird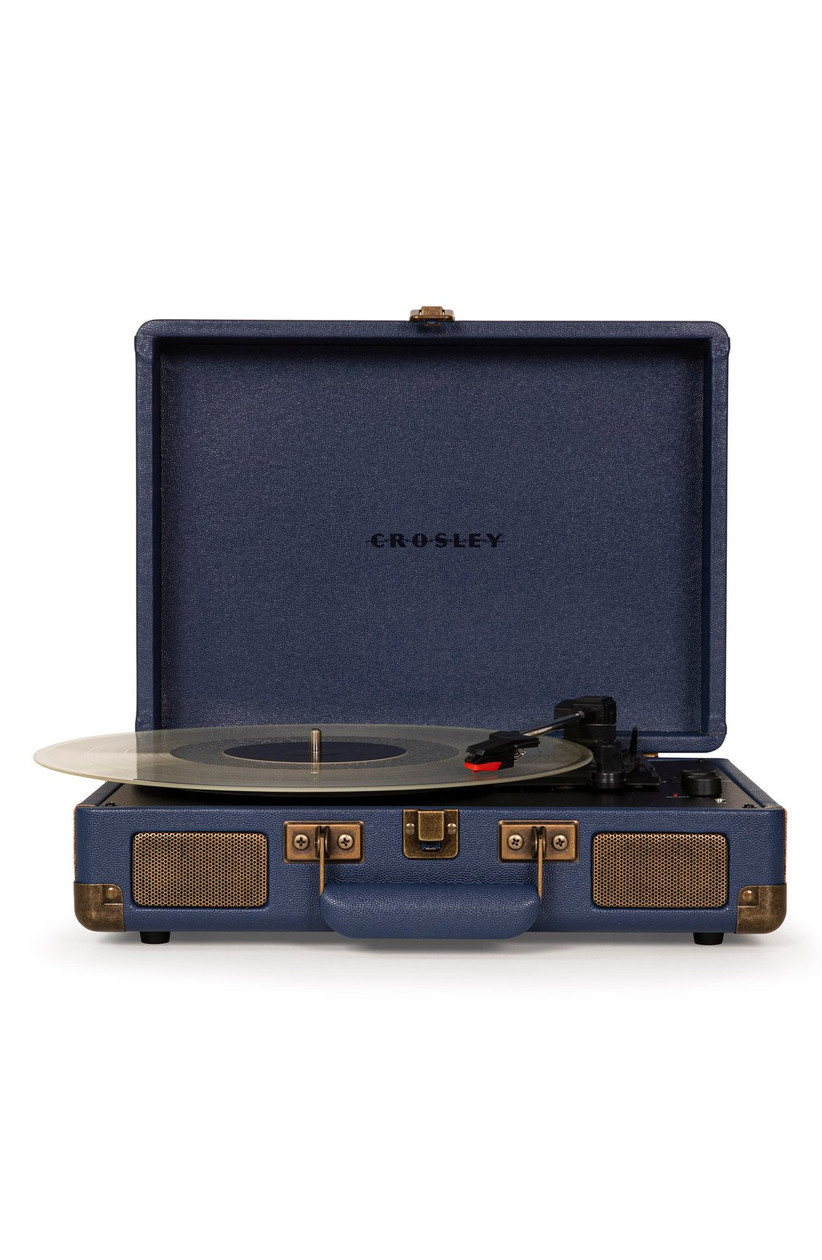 This portable, Bluetooth-enabled turntable is one of the best gift ideas for fiancés who are total music buffs. Not only does the record player look cool when displayed at home, but it's a fun way for your fiancé to experience their favorite albums all over again, sans headphones.
Crosley Radio cruiser deluxe turntable in navy, $75, Nordstrom
An aromatherapy set is a sweet gift idea for fiancés who have been feeling particularly stressed out or mentally drained. This vegan, handmade aromatherapy oil kit includes three different scents to help your S.O. feel focused, energized, and relaxed.
PalermoBody aromatherapy oil set, $84, Etsy
Disclosure: This post contains affiliate links, some of which may be sponsored by paying vendors.