It can be tricky to find Valentine's Day gifts for couples, whether they be friends or relatives. Finding a gift for one person is hard enough, but two? Turns out there are lots of unique, funny, or romantic presents for couples at a variety of price points. Whether you're looking for Valentine's Day gifts for new couples or pairs that have been together for years, there are plenty of options out there—and we're sharing some of our favorites.
Check out our picks for the best Valentine's Day gifts for couples.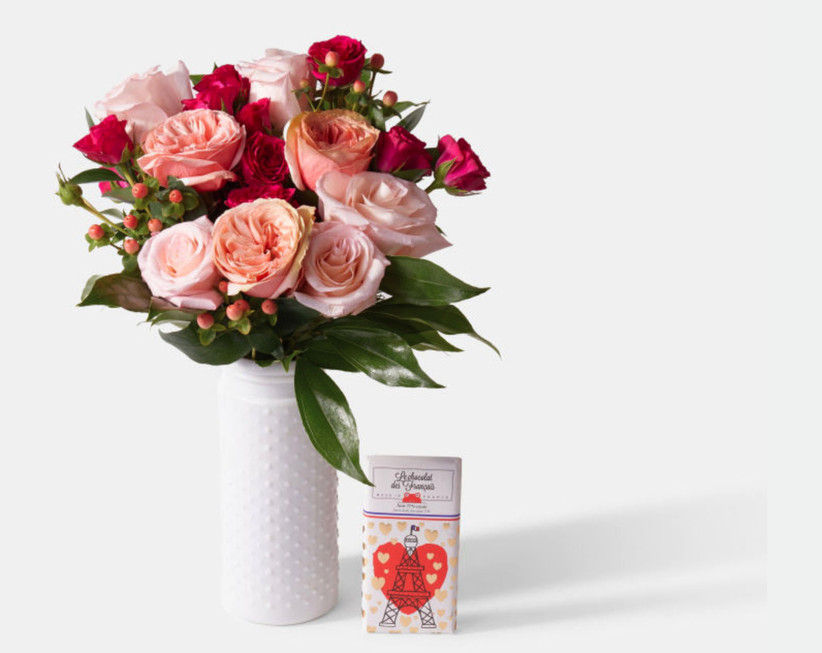 Flowers are among the most traditional of Valentine's Day gifts for couples, but when the standard dozen roses won't do, we love this unique arrangement from UrbanStems. We love the varieties of roses in pink shades, the milk glass vase (definitely a keeper!), and the included French chocolate.
UrbanStems Aristocrat floral arrangement and chocolate, $100, UrbanStems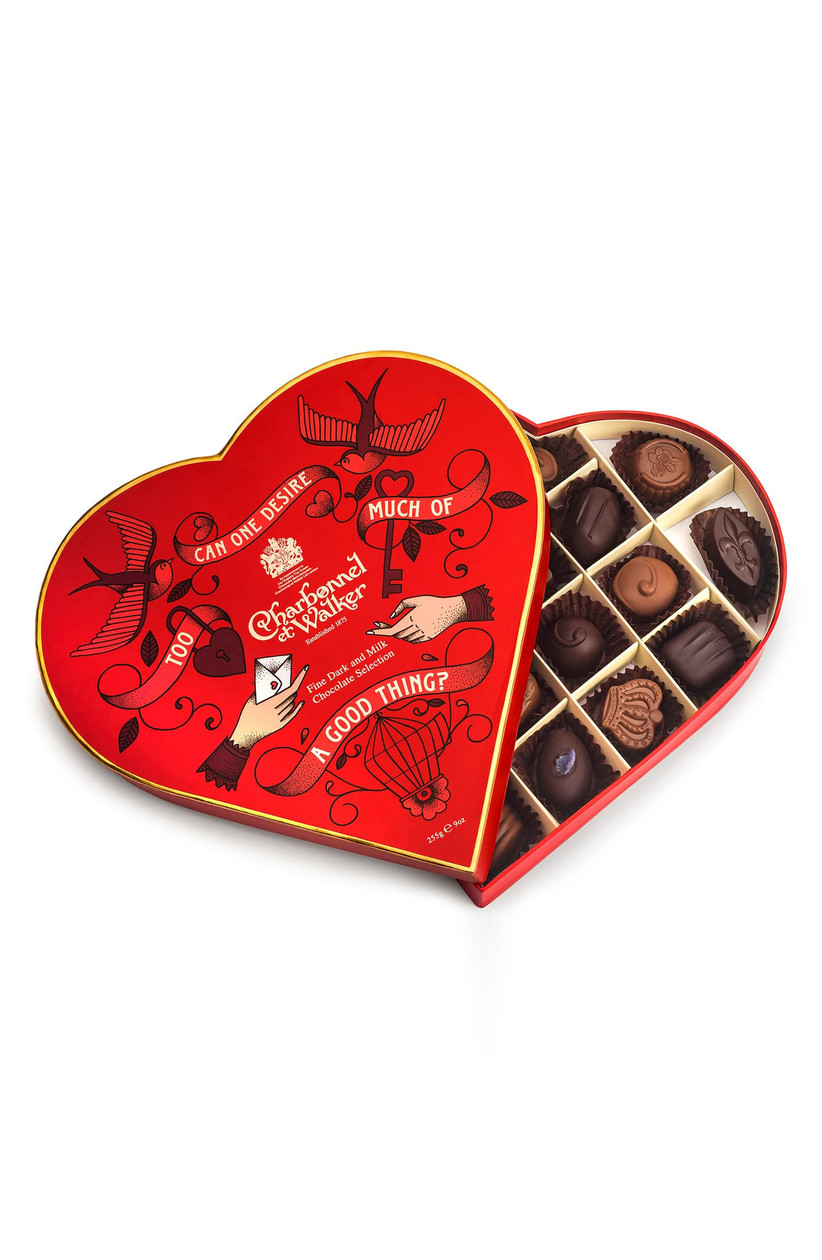 The quintessential Valentine's Day gift for couples is absolutely something sweet. We love this traditional heart-shaped box of decadent chocolates from French chocolatier Charbonnel et Walker. Even if the recipients can't agree on the great dark vs. milk chocolate debate, this box offers both.
Charbonnet et Walker chocolates in heart box, $50, Nordstrom
If the couple in your life has been together for a while, finding unique date ideas may be a struggle. This poster provides 100 different date ideas, which the couple can scratch off as they complete. Not only is the poster a colorful addition to any home, it will also provide creative ideas to your pals.
Paper Source 100 Dates scratch off bucket list poster, $18, Paper Source
Another useful Valentine's Day gift for couples—a set of date night dice! These wooden dice provide ideas for food, an activity, and "afterwards", creating numerous combinations for a fun night out—or in. The set also comes with a personalized tag.
Sugar Blush Studio date night dice, $28, Etsy
Looking for a Valentine's Day gift for a pair of world travelers? Create a photo book of images from their trips together. They'll love having a personalized remembrance of their amazing adventures.
Mixbook Photo Co. Modern Travels photo book, from $20, Mixbook Photo Co.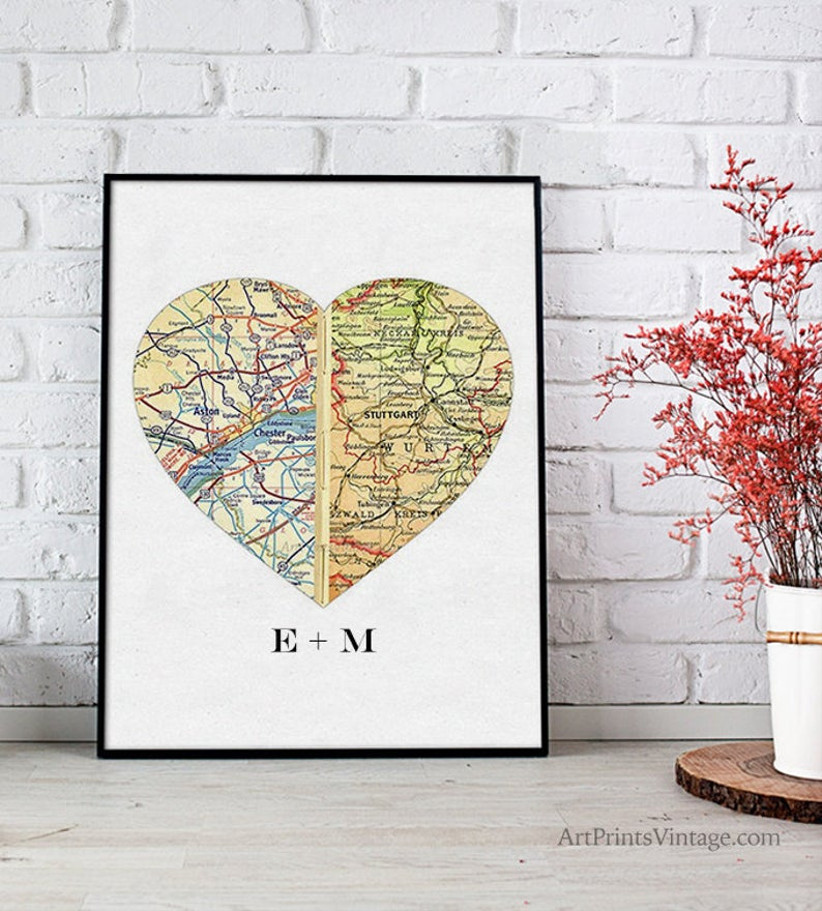 Perhaps you're looking for a Valentine's Day gift for a couple who hails from different parts of the country—or the world. This art print combines maps of two different places to create a heart. You can customize the maps and add the couples' names and a special date.
Art Prints Vintage heart map, $68, Etsy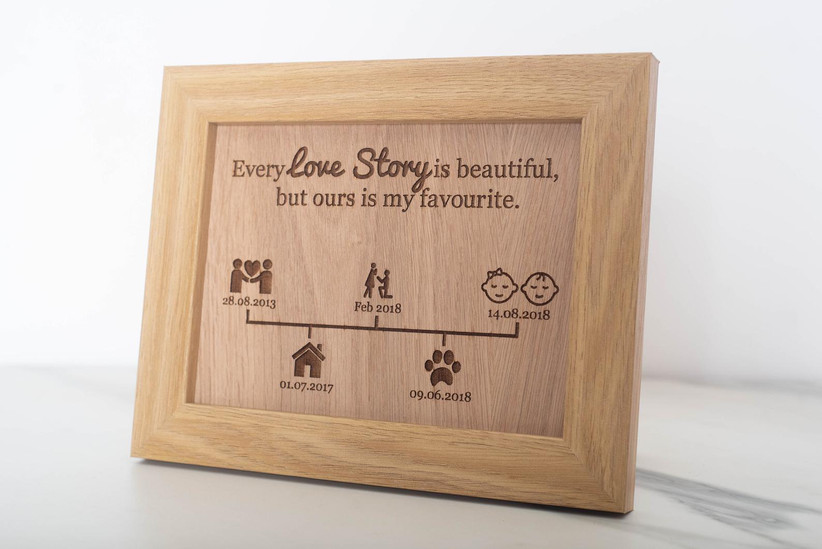 Every couple has their own love story—why not celebrate it with this unique wooden timeline? The timeline can be personalized with important dates in the couple's history, from their first date to their first home, their engagement and wedding, and more.
Made For You Gifts SW Our Love Story timeline, from $34, Etsy
These days, many couples meet through dating apps. If you're looking for a Valentine's Day gift for a couple who met online, these mugs are ideal. They come in two different sizes and will definitely make for a cute Instagram photo.
Erika Lesavage Design mug set, from $20, Etsy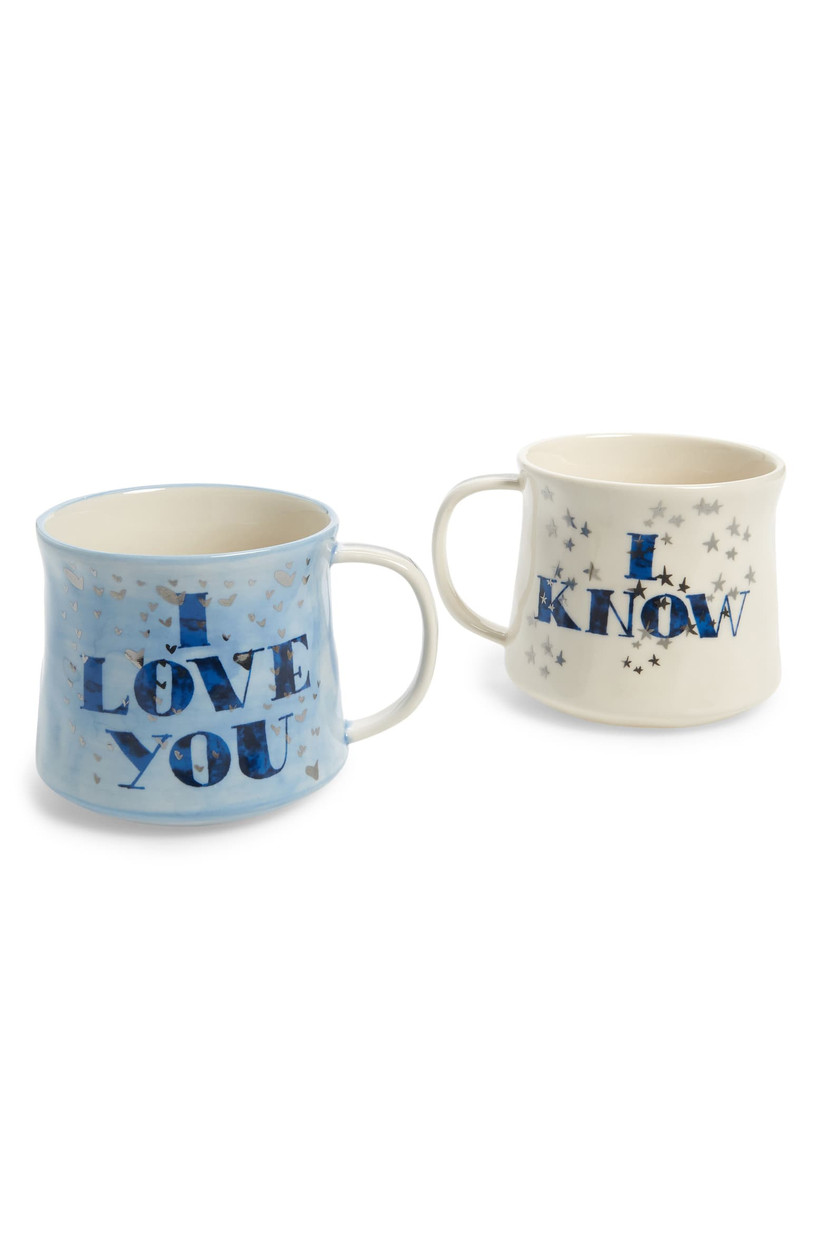 Yes, mugs make fabulous Valentine's Day gifts for couples, and we particularly love this star-adorned set, complete with Star Wars quotes. Definitely a sweet present for the Han and Leia in your life.
Anthropologie Home set of two mugs, $40, Nordstrom
Foodies and home chefs will adore this personalized wooden cutting and serving board—ideal for both cooking and entertaining. Whether they're chopping onions or creating a Pinterest-worthy charcuterie board, this gift is sure to get lots of use.
WeddingWire Shop personalized wooden cutting board, $25, WeddingWire Shop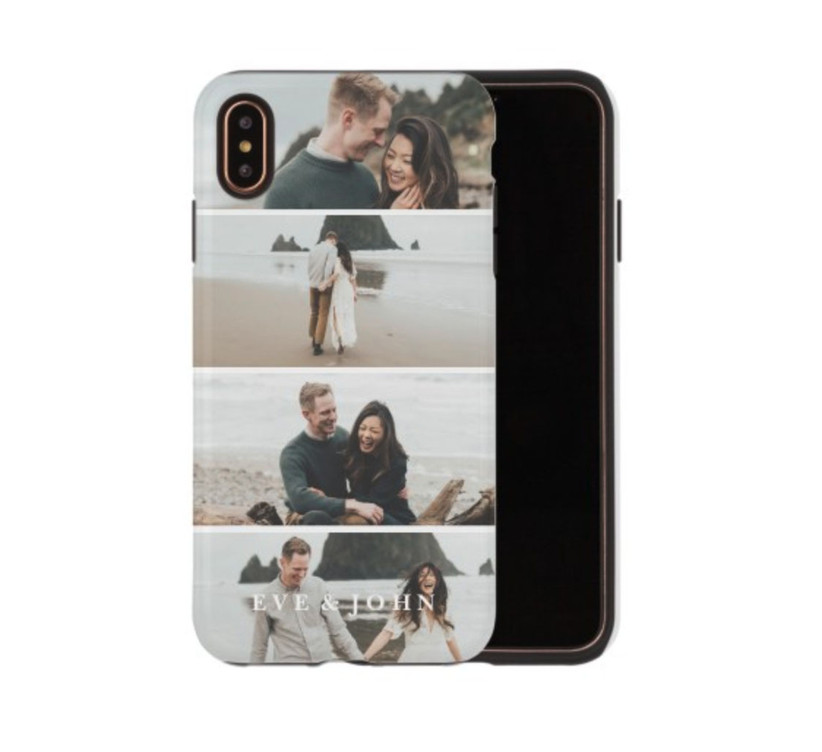 These personalized phone cases make fabulous Valentine's Day gifts for couples who aren't afraid to show off their love story. Available for a variety of phone models, this phone case features four photos—though many other styles are available.
Shutterfly Gallery of Four iPhone case, $55, Shutterfly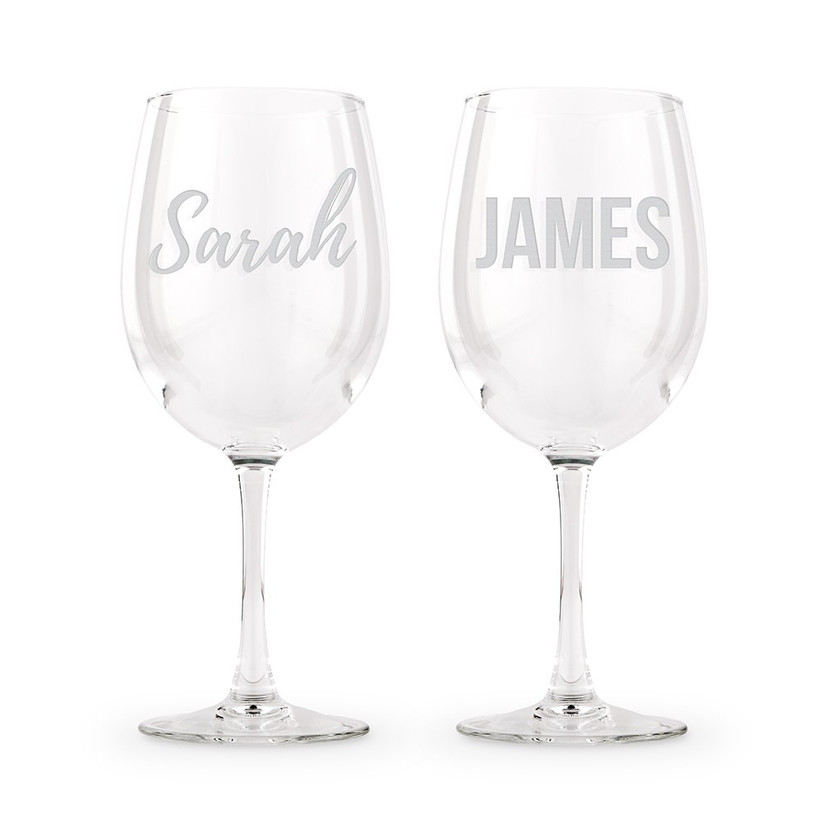 Cheers to your favorite couple! A pair of wine glasses is a fabulous Valentine's Day gift for a couple who enjoys a glass of vino (or two). We particularly love that these glasses can be engraved—for a very affordable price.
WeddingWire Shop large personalized stemmed wine glasses, $20, WeddingWire Shop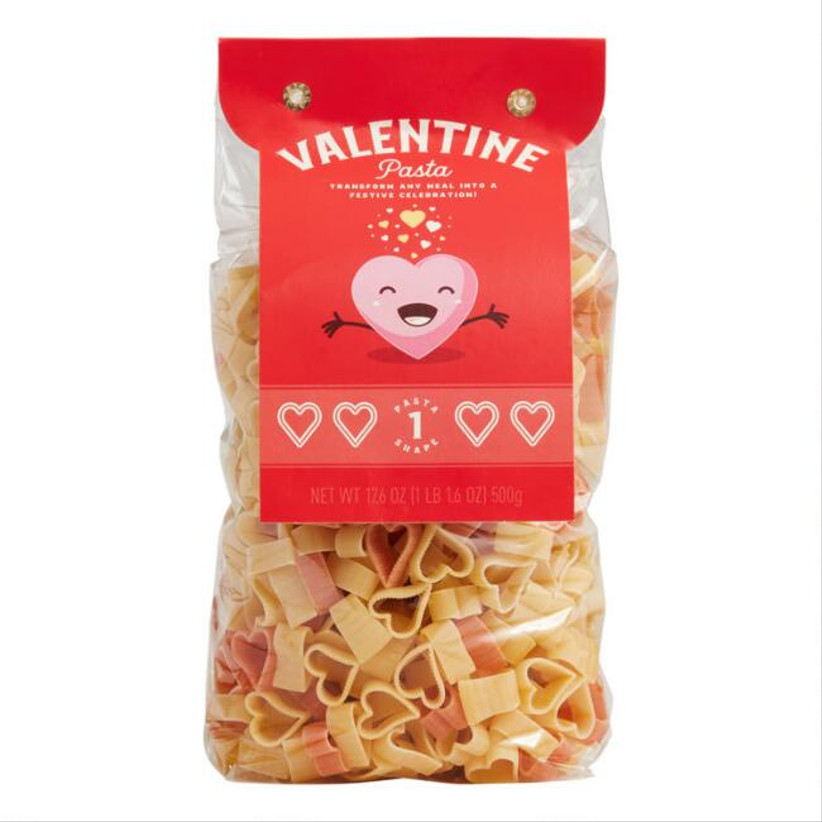 You already know the old expression that the way to one's heart is through their stomach. So why not create a Valentine's Day gift basket featuring some favorite food items. This heart-shaped pasta is a must-add to any Italian-themed basket.
World Market Valentine Pasta, $6, World Market
What could be more romantic than a fondue party for two? Whether your recipients prefer cheese or chocolate, this set creates a delicious experience they'll absolutely love.
Boska Bianco fondue set, $80, World Market
Coasters are a popular gift, and we love the simple, rustic feel of this pair. These white birch coasters are inscribed with the couples' initials—how sweet!
Urban Plus Forest personalized white birch coasters, $15 for 2, Etsy
If you're on the hunt for a Valentine's Day gift for a couple who needs some R&R, why not gift them with a pair of comfy robes to lounge in? WeddingWire Shop sells soft waffle robes than can be affordably personalized with names or monograms.
WeddingWire Shop personalized embroidered waffle spa robe, $25, WeddingWire Shop
An adorable Valentine's Day gift for the couple who just moved in together or purchased their first home. This pair of whale keychains are available in several metals and come together in a cute kiss.
MILESI whale couple keychain, $12 for 2, Amazon
A picture frame is always a thoughtful Valentine's Day gift for couples, and we particularly like this clip-style frame from Shutterfly. The string light motif is a nice, rustic-inspired touch, and the clip makes it easy for the couple to swap in photos on the regular.
Shutterfly string light clip photo frame, $43, Shutterfly
Travel tumblers have become popular gifts, and we love that this style allows you to feature three photos of your favorite duo.
Shutterfly Olive Branch stainless steel travel tumbler, $40, Shutterfly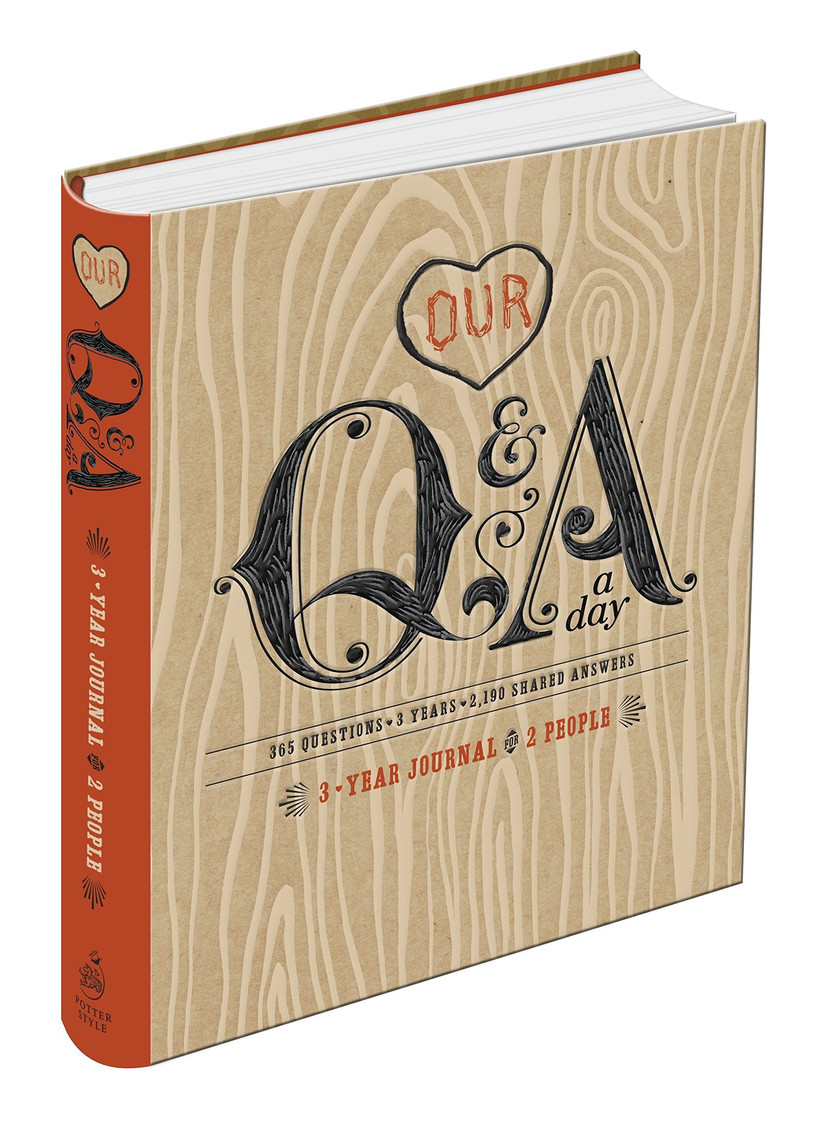 There are so many benefits to keeping a journal, and this edition allows couples to journal together. Our Q&A a Day provides a question for every day of the year, some focused on the couple's relationship, others more individual questions—and couples just have to write a one-sentence answer. It's a great—and easy—way for a pair to strengthen their relationship.
Potter Gift Our Q&A a Day, $14, Amazon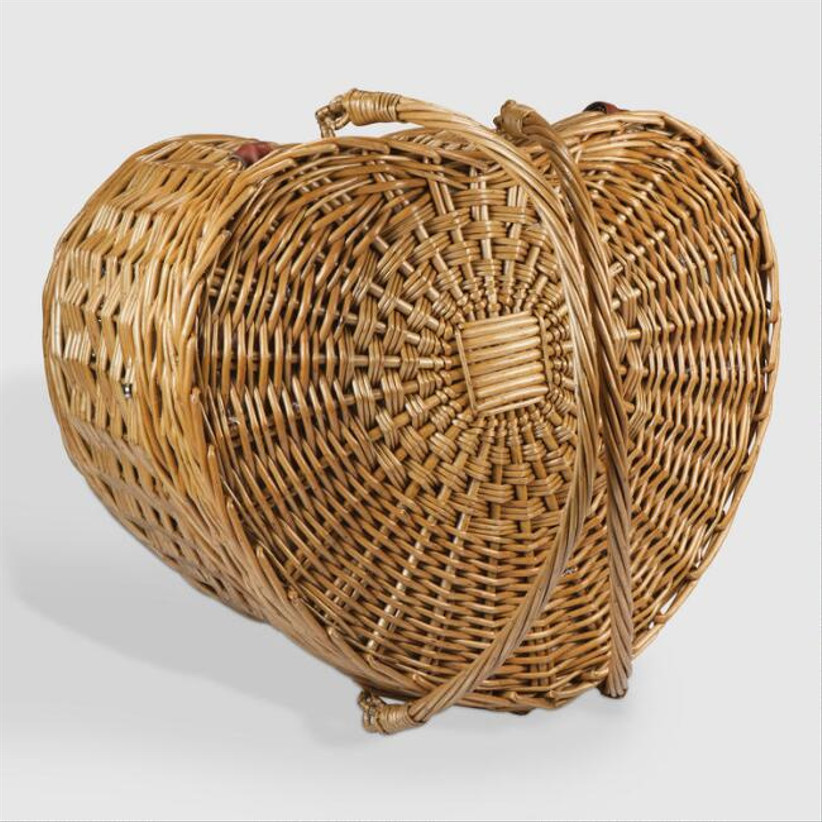 What could be a more romantic date than a picnic for two? This heart-shaped picnic basket is a perfect Valentine's Day gift for the couple who loves to spend time outdoors. It includes everything from plates to napkins to flatware, a tablecloth, and more. Just add food and champagne and your recipients will have the ultimate picnic spread.
World Market willow heart-shaped picnic basket, $160, World Market
We are borderline obsessed with this Valentine's Day gift for a couple in a long-distance relationship—or who travel frequently for work or other reasons. One person can quickly and easily let the other know they're thinking of them—with a simple tap of their bracelet, the other person's bracelet will light up and vibrate—a sweet reminder of their partner, no matter the distance between them.
Uncommon Goods long distance touch bracelet set, $98, Uncommon Goods
This is one of the most unique—and romantic—Valentine's Day gifts we've ever seen—particularly ideal for the tech-savvy couple. The couple can download the app, which allows them to leave love notes for their partner inside the box. When a love note is received, the heart on the box will start spinning, letting your pal know his or her partner is thinking of them. \
Urban Outfitters Lovebox Messenger, $100, Urban Outfitters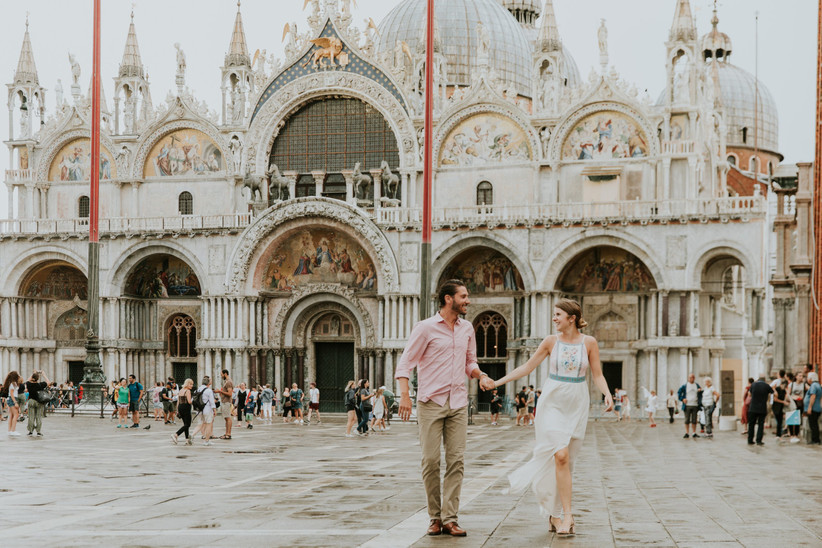 This is a particularly special Valentine's Day gift for the couple in your life—a gift card toward a photo session with a professional photographer. Flytographer connects travelers with local photographers in over 300 cities around the world for vacation photoshoots. The recipients will love having professional photos to display in their home—or share on the 'gram.
Flytographer gift card, prices vary, Flytographer
Disclosure: This post contains affiliate links, some of which may be sponsored by paying vendors.