36 Small Valentine's Day Gifts That'll Make a Big Impression
Bigger doesn't always mean better. Show your S.O. just how much you love them without breaking the bank.
We have included third party products to help you navigate and enjoy life's biggest moments. Purchases made through links on this page may earn us a commission.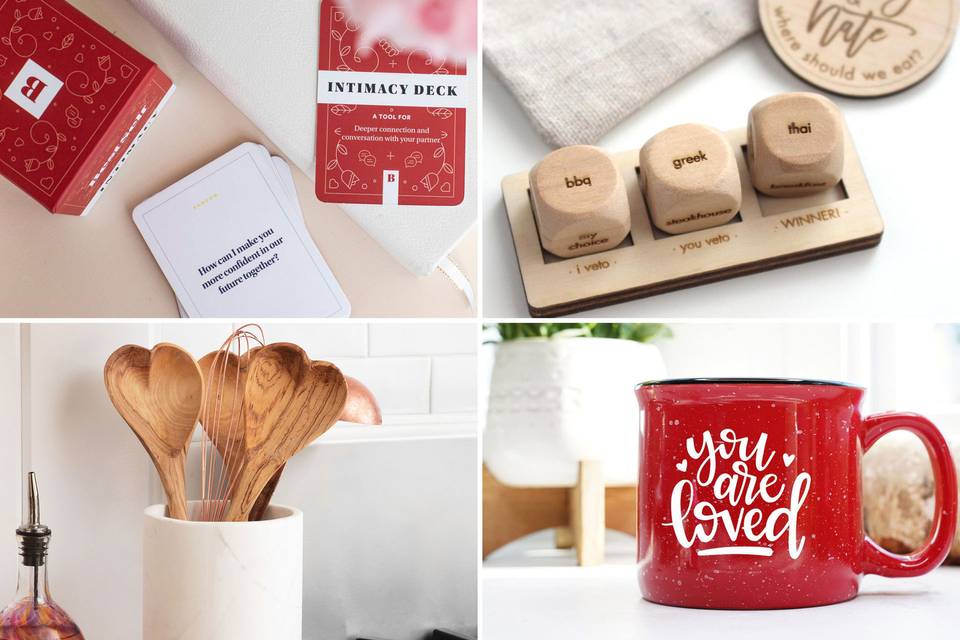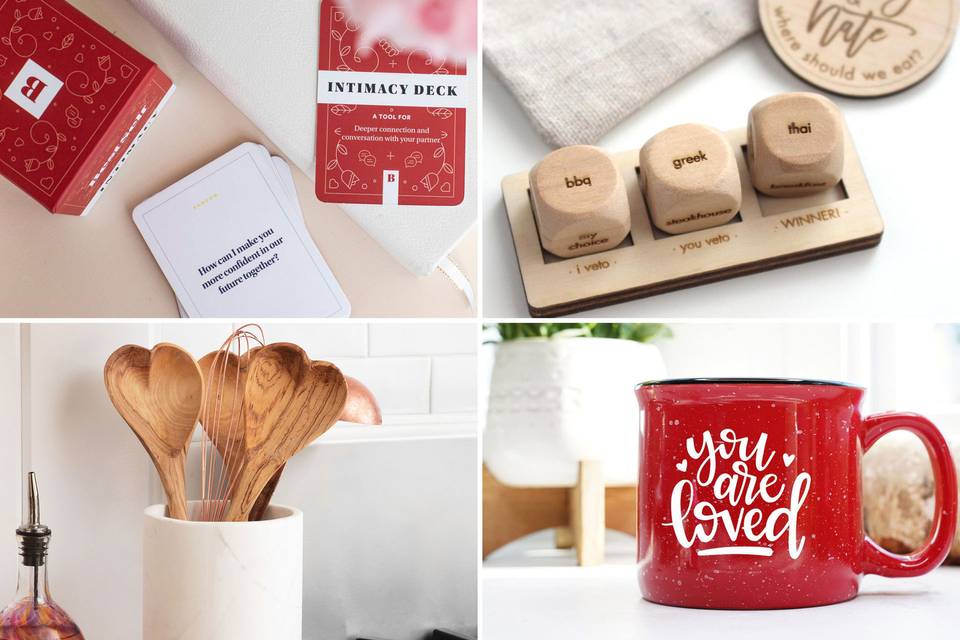 There are lots of reasons why you might be looking for small Valentine's gifts this year. Maybe you've just started dating and you're not ready to splurge on extravagant presents. Or, maybe you've both agreed to keep things low-key and spend Valentine's Day at home. Whatever the reason, there are plenty of gift ideas to choose from that are small in size but big on sentimental value.
Need a little help finding a simple and affordable gift before February 14? Have your credit card at the ready, because we've rounded up our favorite downsized ideas that'd make anyone smile. From personalized presents and romantic keepsakes to fun activities and games, one of these picks is sure to be a hit. So what are you waiting for? It's time to treat your valentine.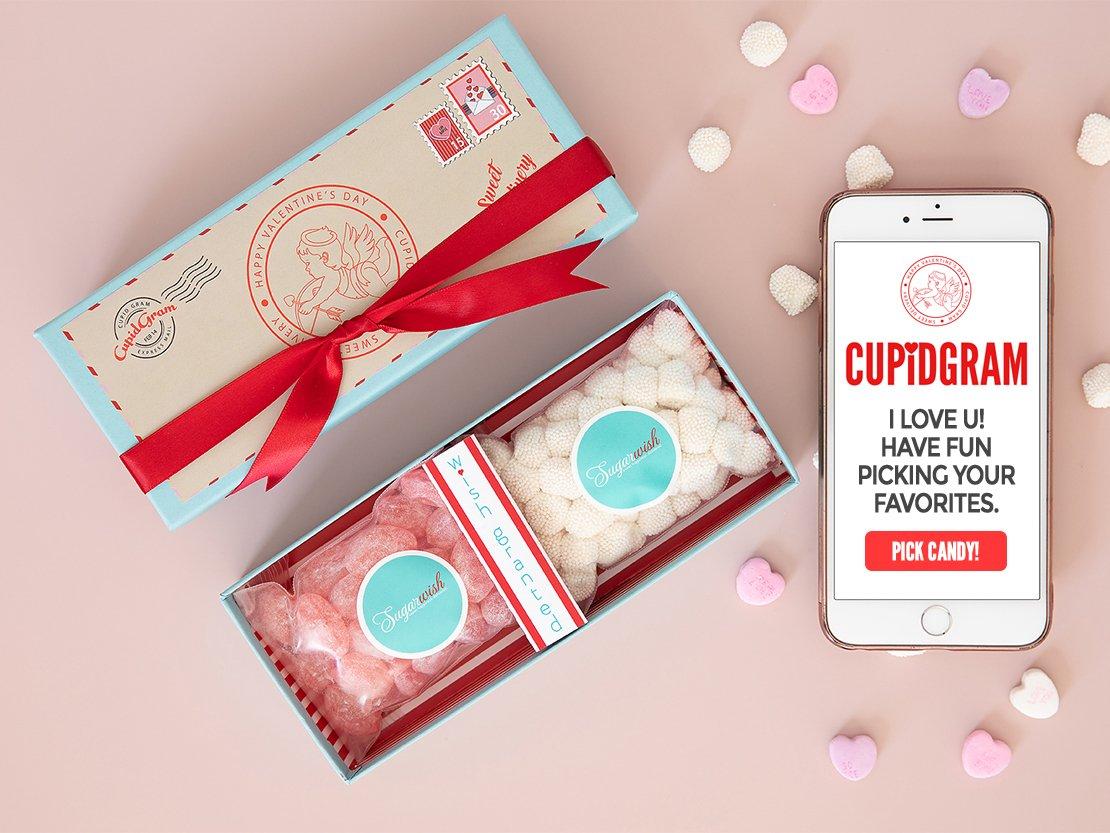 1. Candy Delivery
Looking for something sweet for your sweetheart? A candy-gram from Sugarwish will let them know you're thinking of them whether you're spending Valentine's Day together or apart. The icing on the cake? They pick the sweets themselves, so you really can't go wrong.
Sugarwish mini Sweet Treats Select, $22, Sugarwish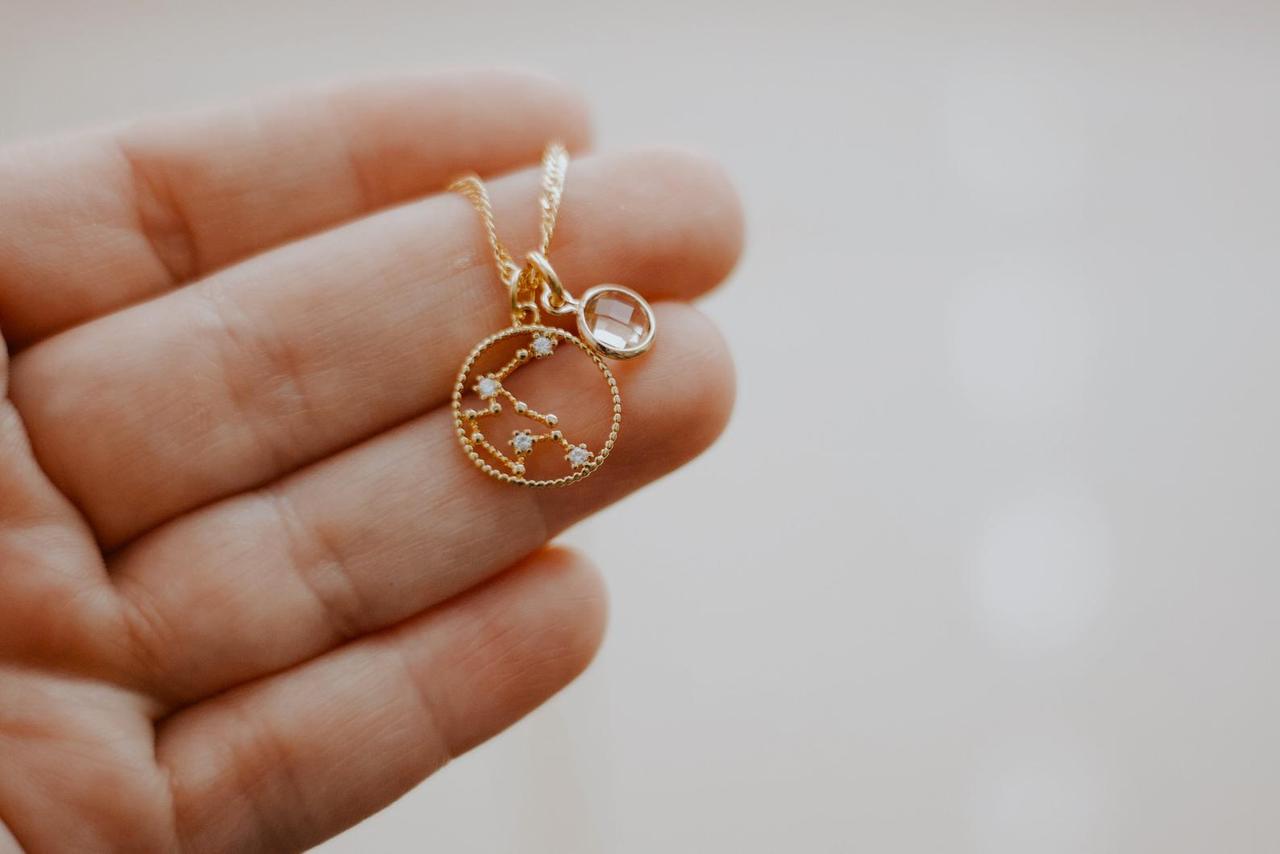 2. Celestial Necklace
PSA: You don't have to skip jewelry when shopping for small Valentine's Day gifts. There are lots of affordable options out there, like this pretty gold-filled chain personalized with their star sign and birthstone. We especially love the extra layer of meaning that comes with a zodiac necklace.
BABEINA birthstone zodiac necklace, from $26, Etsy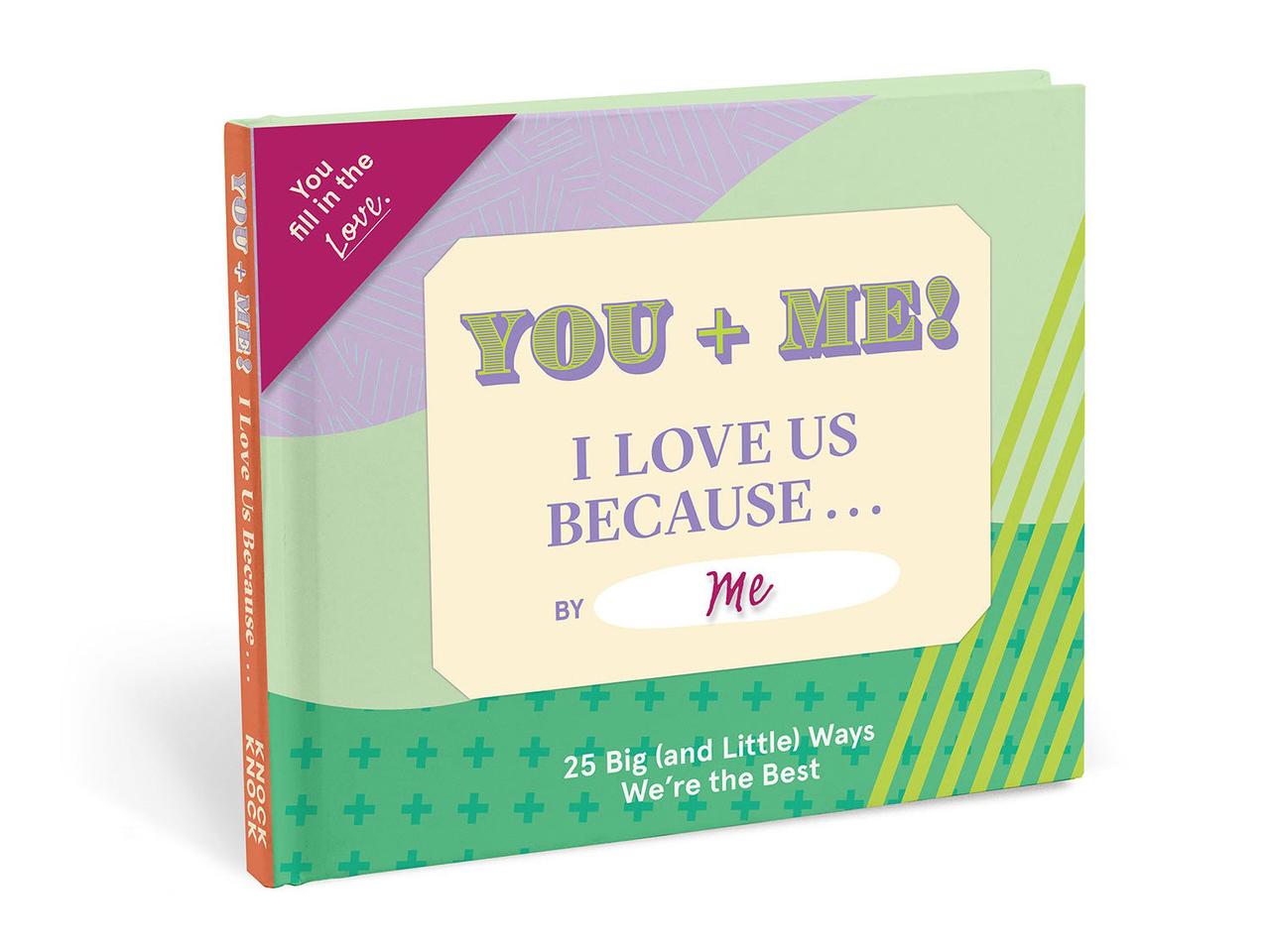 3. Sentimental Keepsake
Just because a gift is small doesn't mean it can't be super meaningful. This thoughtful book lets you detail everything you love about your relationship. When you think about it, it's really a treat for both of you—you'll have fun filling in the blanks and your S.O. will feel butterflies reading it. If you usually find yourself lost for words when trying to show affection, the prompts in this book have got your back.
Knock Knock You + Me, I Love Us Because… Fill in the Love book, $12, Knock Knock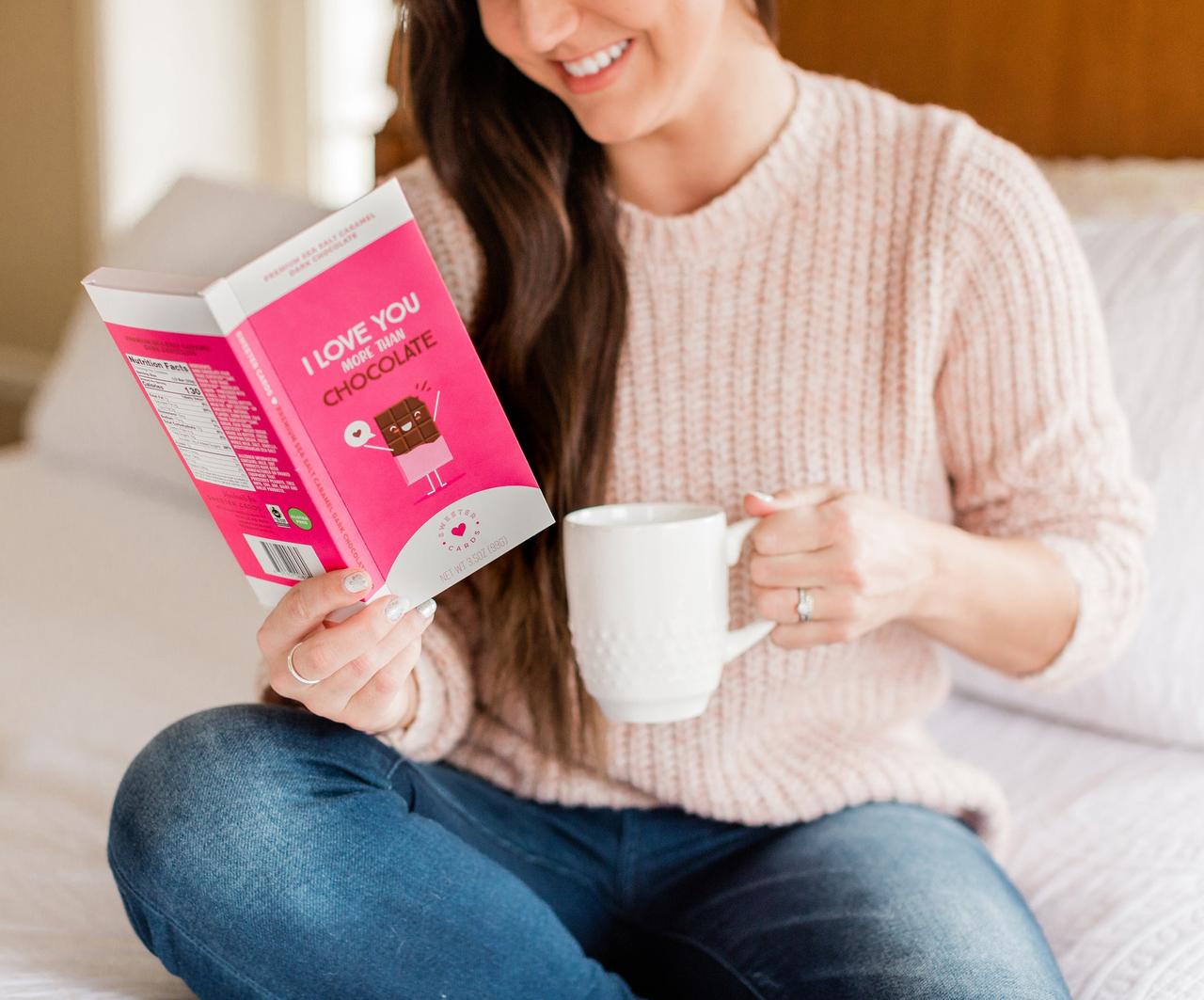 4. Chocolate Greeting Card
If you and your partner agreed on cards only this year, it's totally fine to stick with a nice greeting card. (Just make sure you take the time to write something sentimental inside.) Want to take it just a tiny step further? Opt for this greeting card and chocolate bar combo. The outside reads "I love you more than chocolate," and inside it hilariously continues, "but please share this with me."
Sweeter Cards I Love You More Than Chocolate card, $9, Sweeter Cards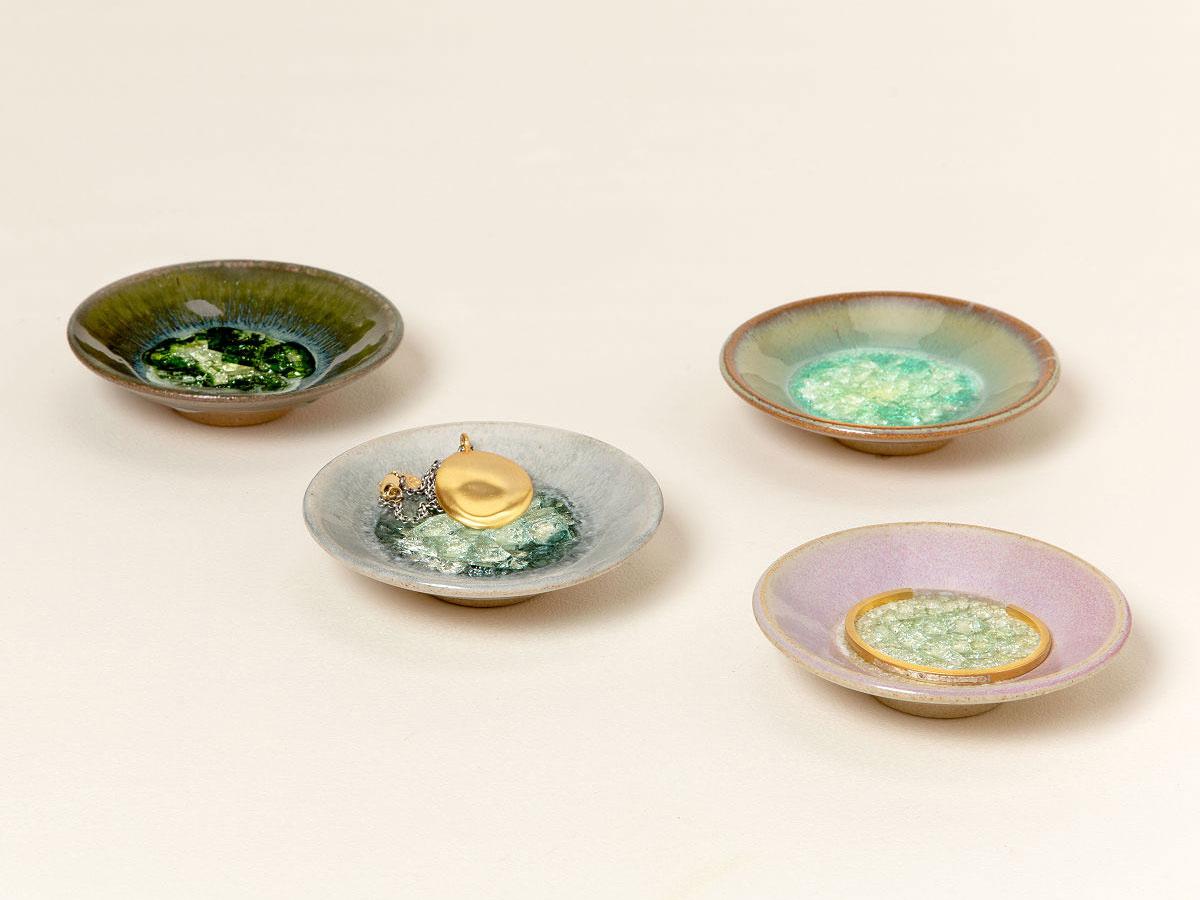 5. Birth Month Trinket Dish
Anything that's both pretty and practical is a winner in our book. If your other half has a special piece of jewelry they always leave on their nightstand or is constantly misplacing their keys, a trinket dish will be a useful addition to their decor. This one comes in 12 different styles inspired by each birthstone color. It's an excellent small Valentine's gift for the person you love.
Kerry Brooks jewel-tone birth month dish, $24, Uncommon Goods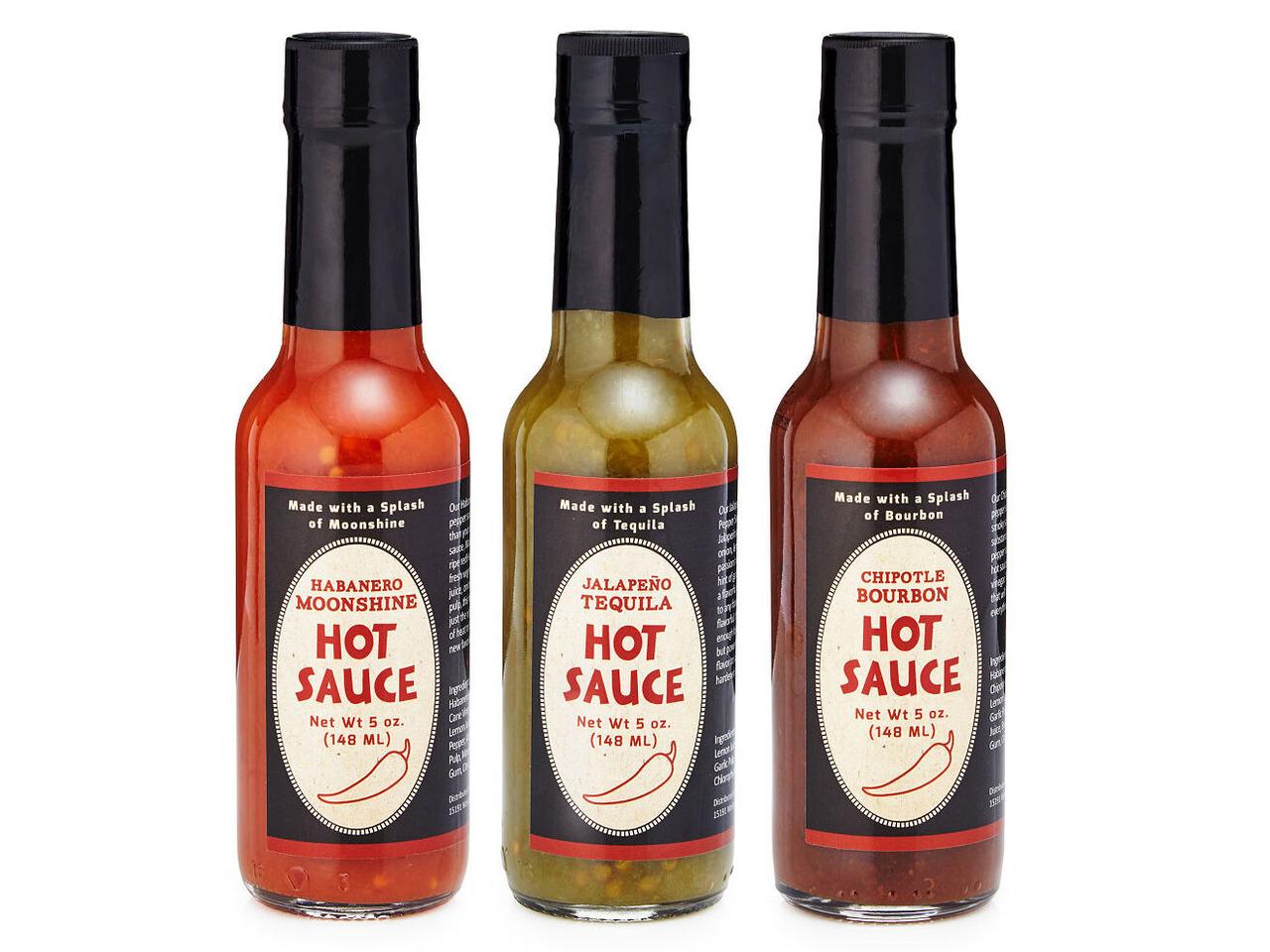 6. Boozy Hot Sauce
Here's a fitting gift for a hot valentine: a trio of spicy sauces infused with liquor. This small Valentine's Day gift idea would excite any self-proclaimed foodie. The set includes three unique flavors: Habanero Moonshine, Jalapeño Tequila, and Chipotle Bourbon. Get ready for a spicy Valentine's dinner!
Uncommon Goods booze-infused hot sauce trio, $29, Uncommon Goods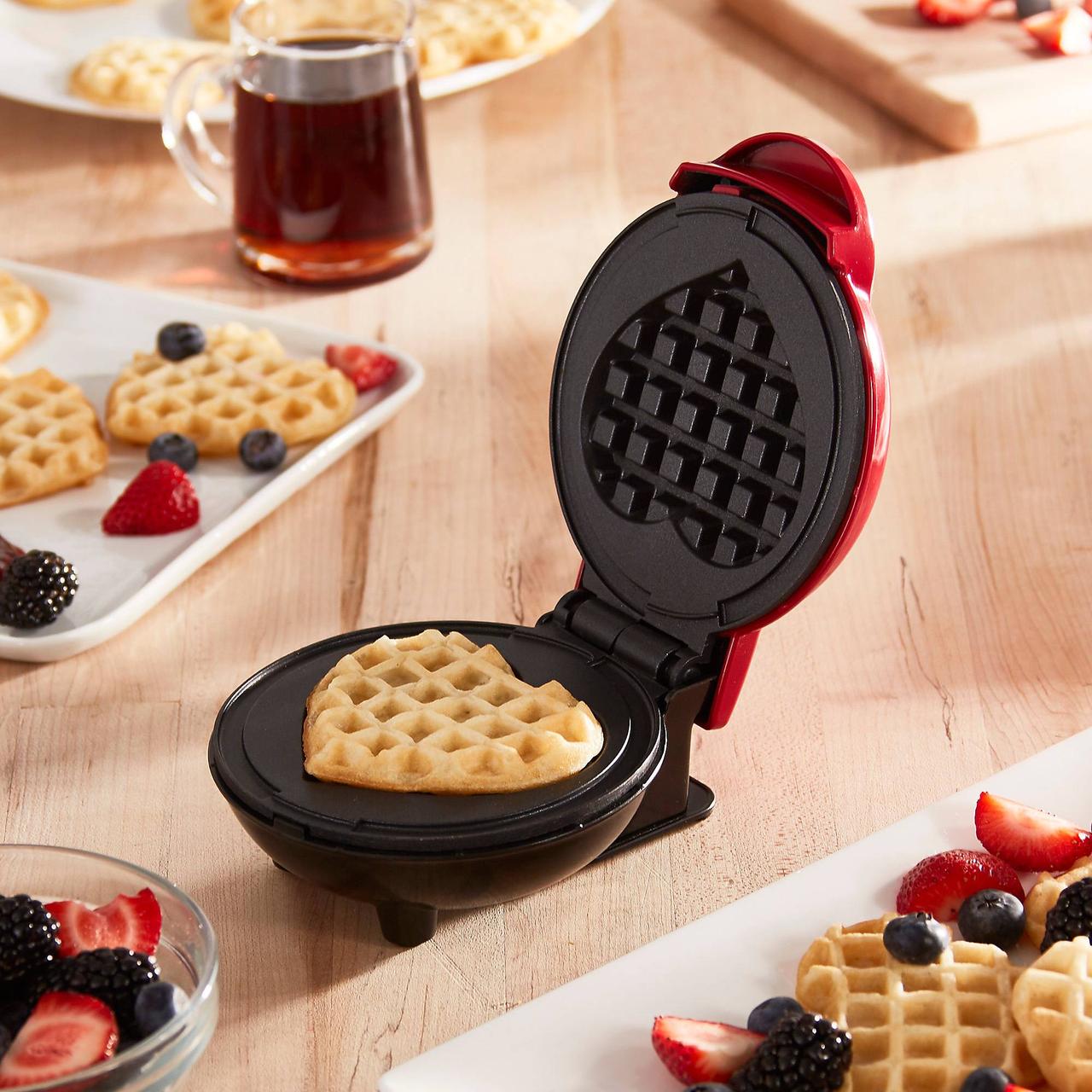 7. Heart Waffle Iron
Start the day on the right foot by serving some adorable heart-shaped waffles for breakfast. This surprisingly affordable waffle iron will be a romantic addition to their kitchen (and an excellent excuse for regular at-home brunches). It's a small Valentine's gift that'll work for him or her. Don't forget the maple syrup!
Dash heart mini waffle maker, $13, Bed Bath & Beyond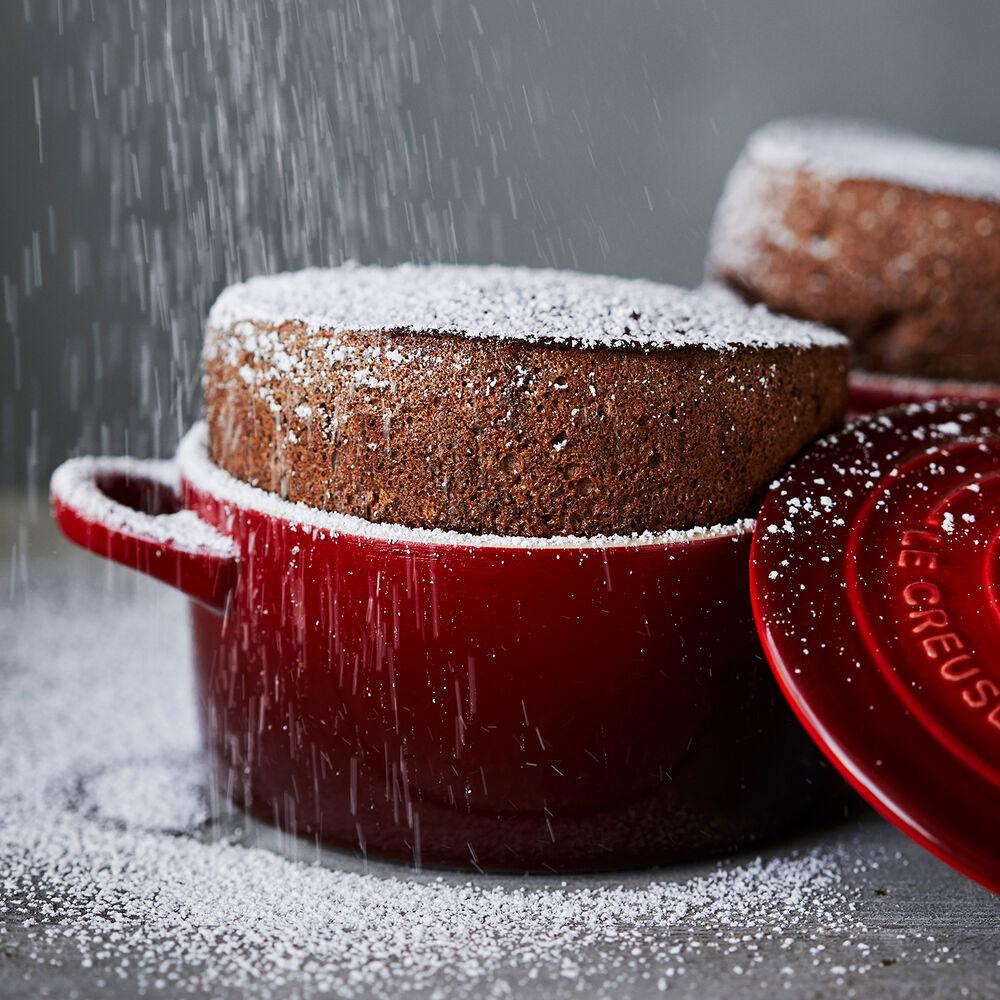 8. Virtual Cooking Lesson
What's even smaller than the smallest Valentine's Day gift? Something intangible like a virtual cooking class. It's a genius way of giving your spouse nothing (without actually giving them nothing). The best part? Most of Sur la Table's wide variety of online classes are just $29 per household, which means you can both take part. If you were looking for something new to do on February 14 this year, consider it found.
Sur la Table online cooking classes, from $29 per household, Sur la Table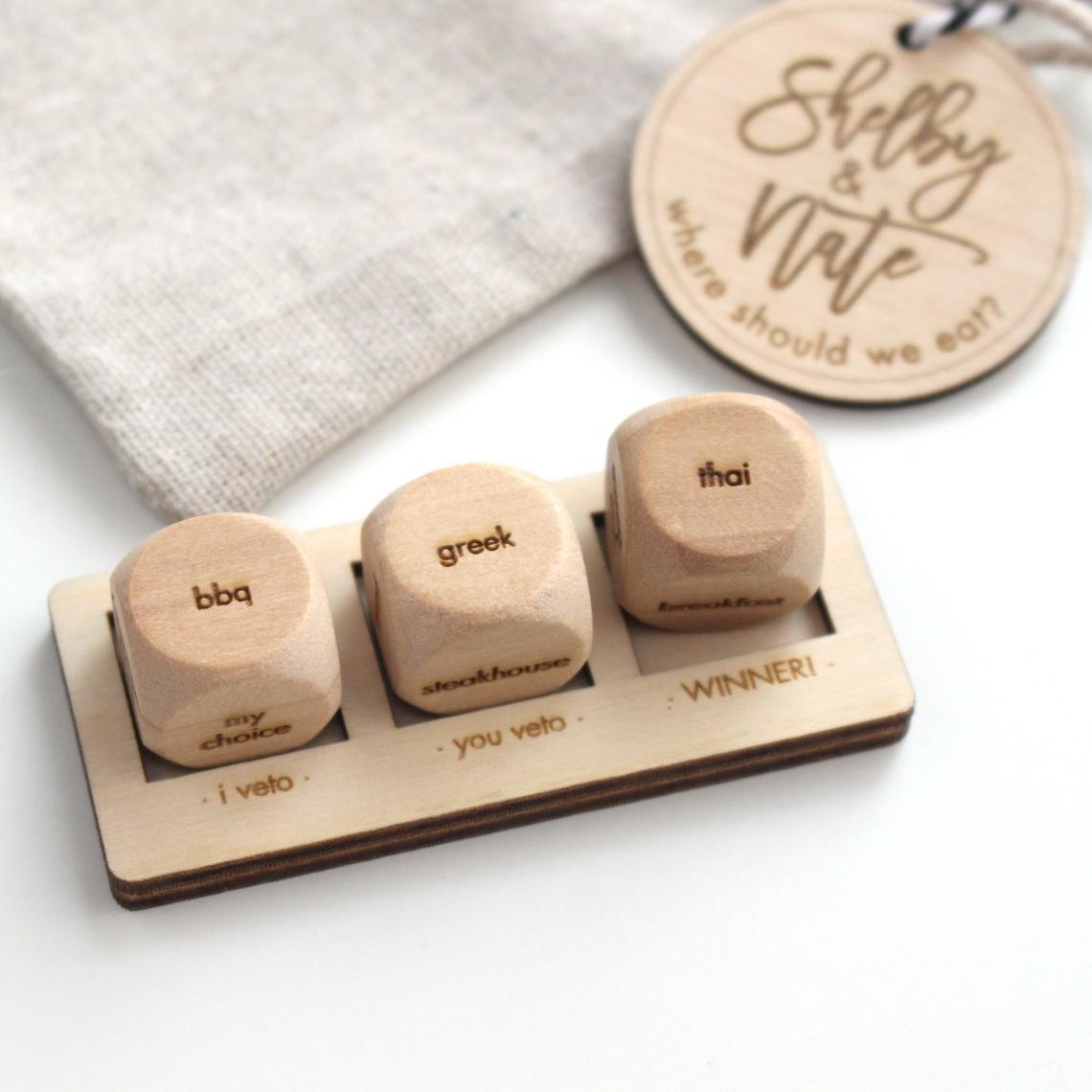 9. Dinner Dice
As a Libra, this editor knows a thing or two about indecisiveness. And if you do too, these dinner dice will be a lifesaver in your relationship. The next time you and your S.O. can't agree on dinner, simply leave it up to fate by rolling the dice. They're stamped with a variety of options, from pizza to seafood. Who knew small Valentine's gifts could be so clever?
Sugar Blush Studio dinner dice, from $25, Etsy
10. Relationship-Building Card Game
Want to get closer with your significant other? Gift your partner this fun and unique card game that's designed especially for couples. The deck includes 150 prompts to spark meaningful conversations that'll help you connect on a deeper level. It's a romantic way to spend Valentine's Day, as well as future date nights at home.
BestSelf Intimacy deck, $25, BestSelf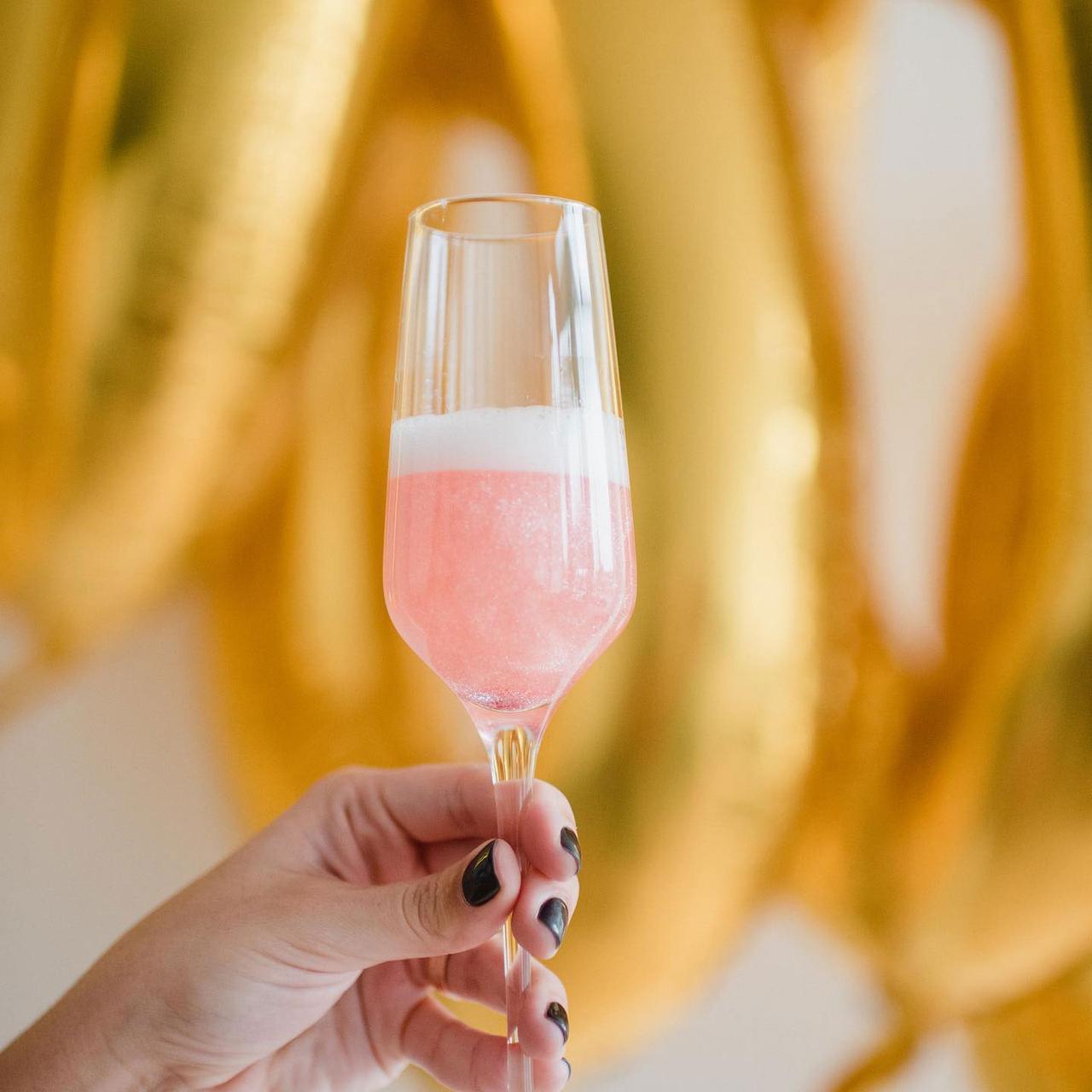 11. Cotton Candy Glitter Bombs
If you plan on raising a toast over a romantic dinner, this is a good small Valentine's Day gift. Art of Sucre's TikTok-famous glitter bombs are made of cotton candy wrapped around edible glitter. Simply drop the cotton candy in your bubbly and watch it dissolve to reveal a pink, glittery masterpiece.
Art of Sucre Sucre Shimmer glitter bombs in Pink, $20, Art of Sucre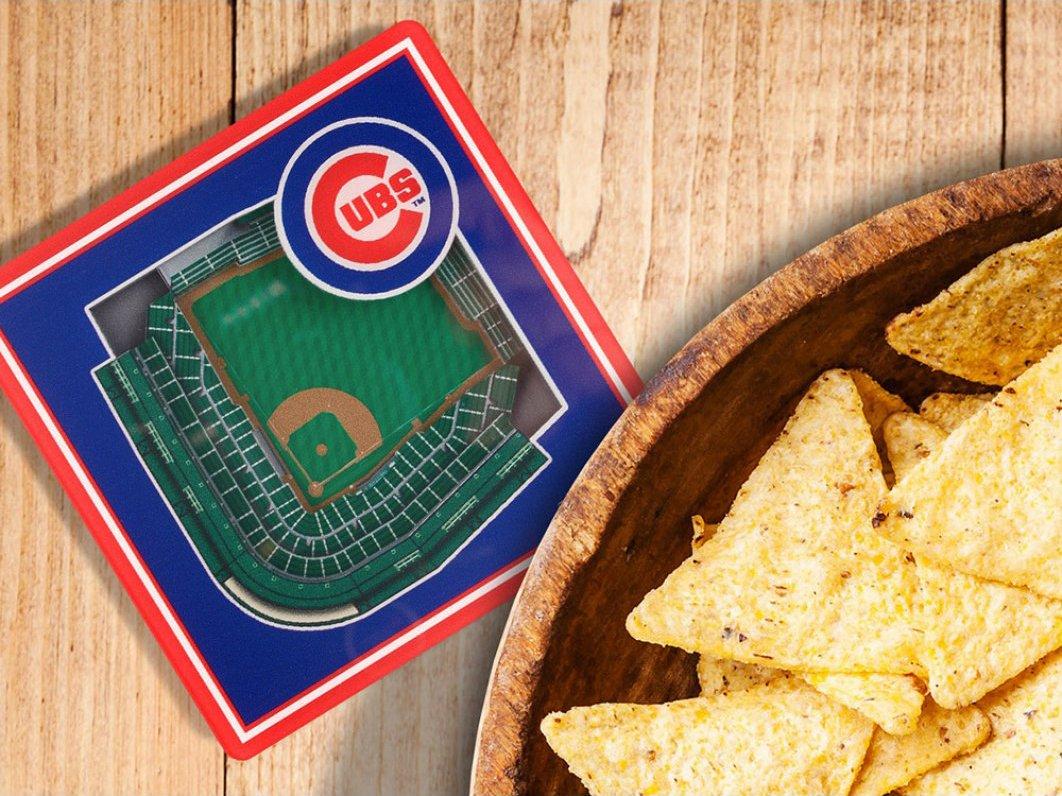 12. Handmade Coasters
If you're shopping for a sports fanatic, this small Valentine's gift will seriously impress him or her. Choose the stadium of their favorite college football, NFL, NHL, or MLB team and it'll be recreated on a set of two truly unique coasters. This one tops the list of small but meaningful Valentine's gifts.
StadiumViews 3D stadium coaster set, $20 for a set of 2, The Grommet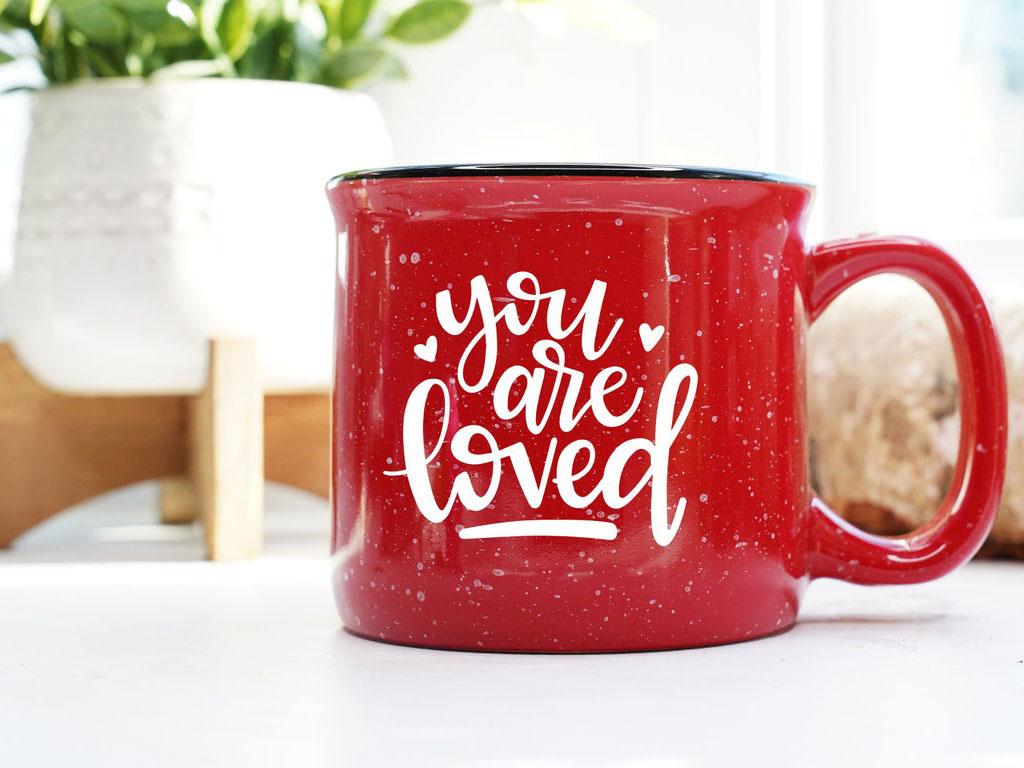 13. Cute Camping Mug
Does your S.O. start every day with a hot cup of coffee? If so, this mug is a lovely small Valentine's Day gift for him or her. Kick off their February 14 by bringing it to them in bed filled with their favorite beverage. It's a camping mug, so bonus points if you plan a little rendezvous under the stars or around a campfire.
Ava Reign Creations You Are Loved mug Valentine's Day gift, $20, Etsy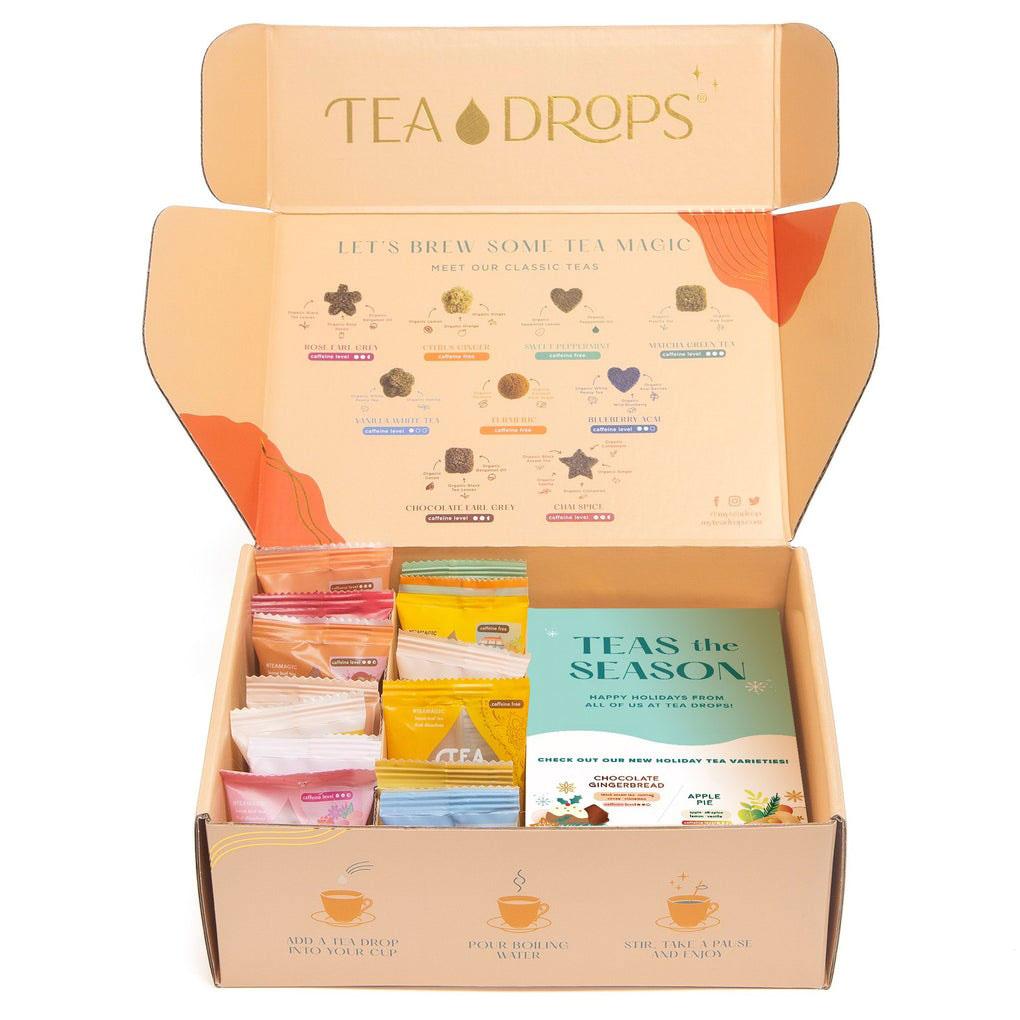 14. Tasty Tea Drops
And what's a mug without some delicious tea or coffee to go with it? This sampler box is a brew-tiful small Valentine's gift featuring nine assorted tea drops. The tea comes in whimsical shapes like flowers and hearts, but it's the unique flavors that really get our attention. Some of the available options include chocolate Earl Grey, orange cinnamon roll, and sweet peppermint.
Tea Drops ultimate tea sampler, $19, Tea Drops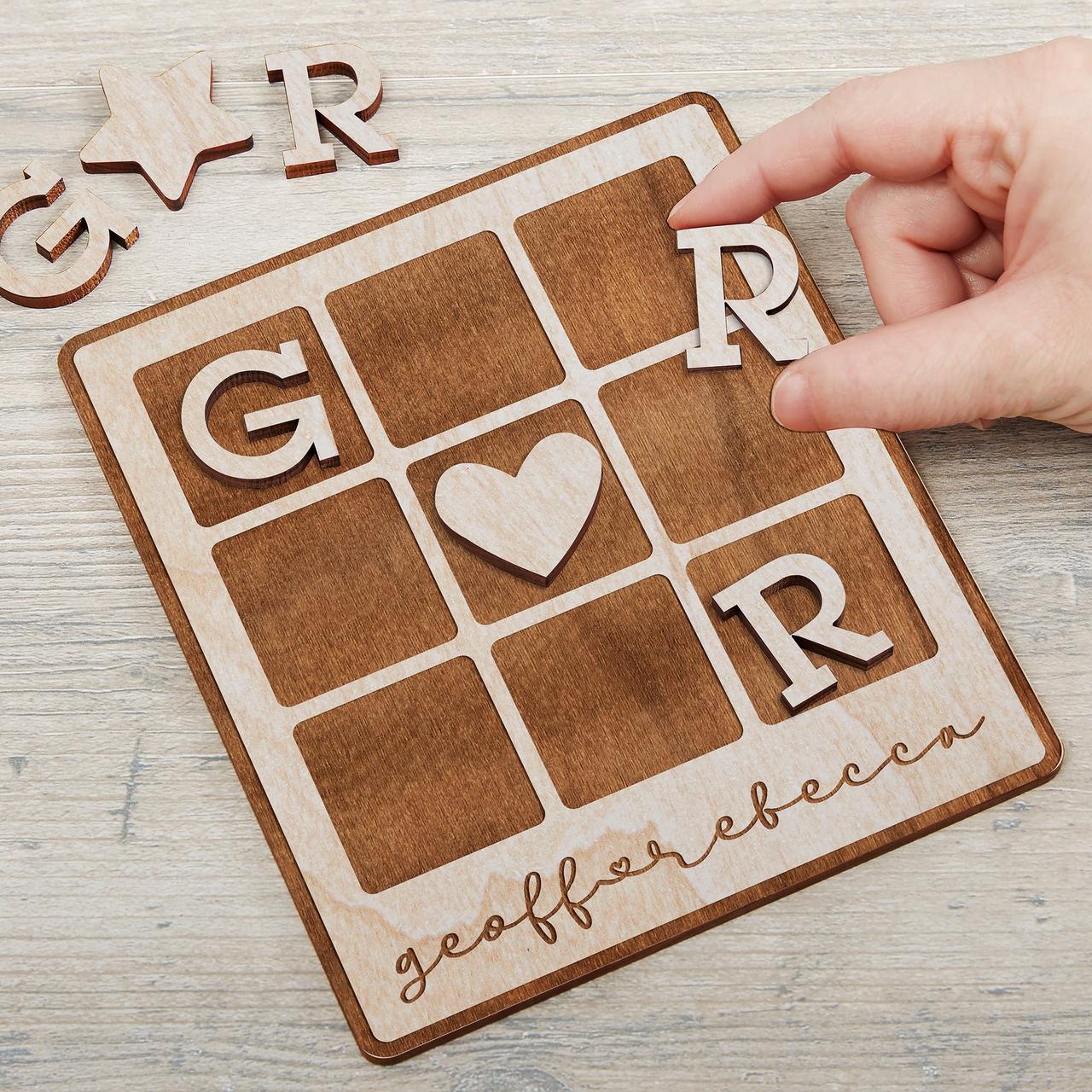 15. Custom Game
Couples who play together stay together! This tiny tic-tac-toe set is personalized with your names connected by a heart, and if that's not romantic enough, your initials are the playing pieces. Talk about a thoughtful mini Valentine's Day gift idea!
Personalization Mall personalized romantic tic-tac-toe, $25, Personalization Mall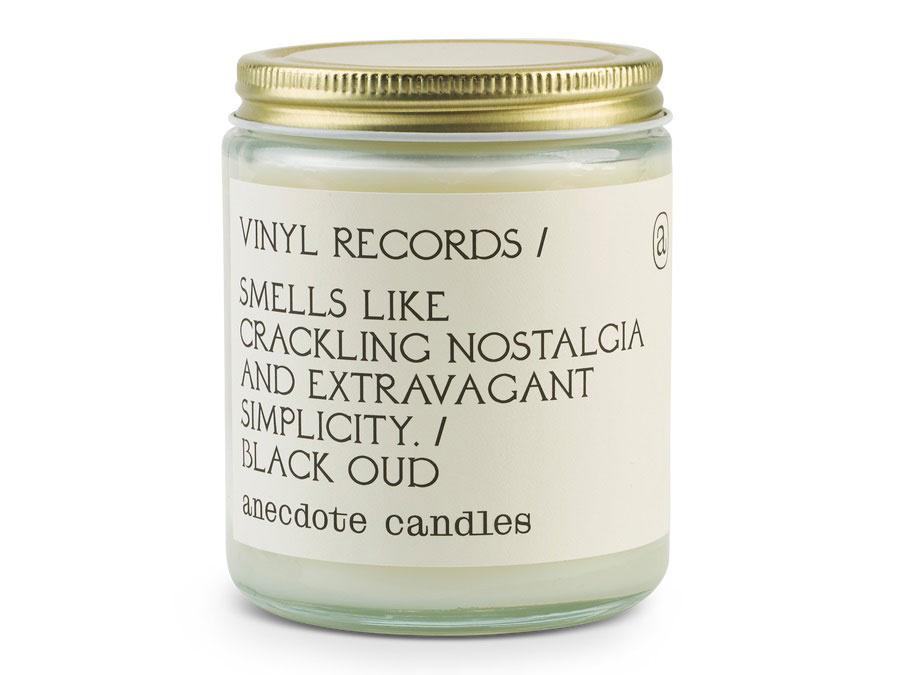 16. Scented Candle
Cards are nice, but why not let your love know how you feel with a thoughtful scented candle? This one is perfect for anyone with a prized record collection. The scent is inspired by vinyl records and, according to the label, smells like: "crackling nostalgia and extravagant simplicity." Notes of oud, sandalwood, bergamot, jasmine, and amber make up the unique fragrance.
Anecdote Candles Vinyl Records scented candle, $24 for the jar, Anecdote Candles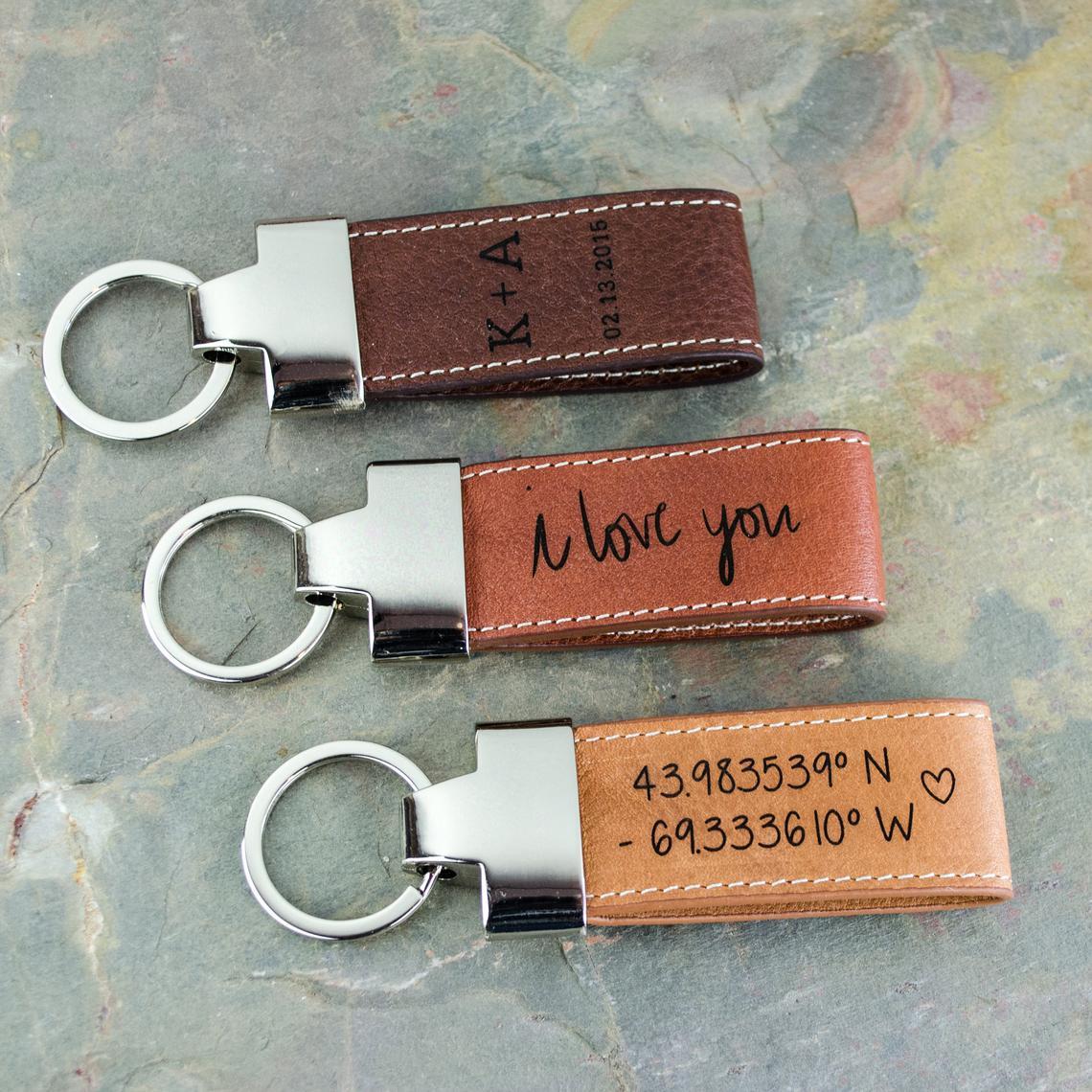 17. Heartfelt Keychain
Give your S.O. a piece of you to take everywhere they go by gifting them a personalized leather keychain with a sweet message, your initials, or the coordinates of somewhere meaningful to you as a couple. You can choose to engrave one or both sides, and there are six different colors available. Want to really go the extra mile? Send the seller a photo of your own handwriting for the engraving.
Danique Trends personalized leather keychain, from $24, Etsy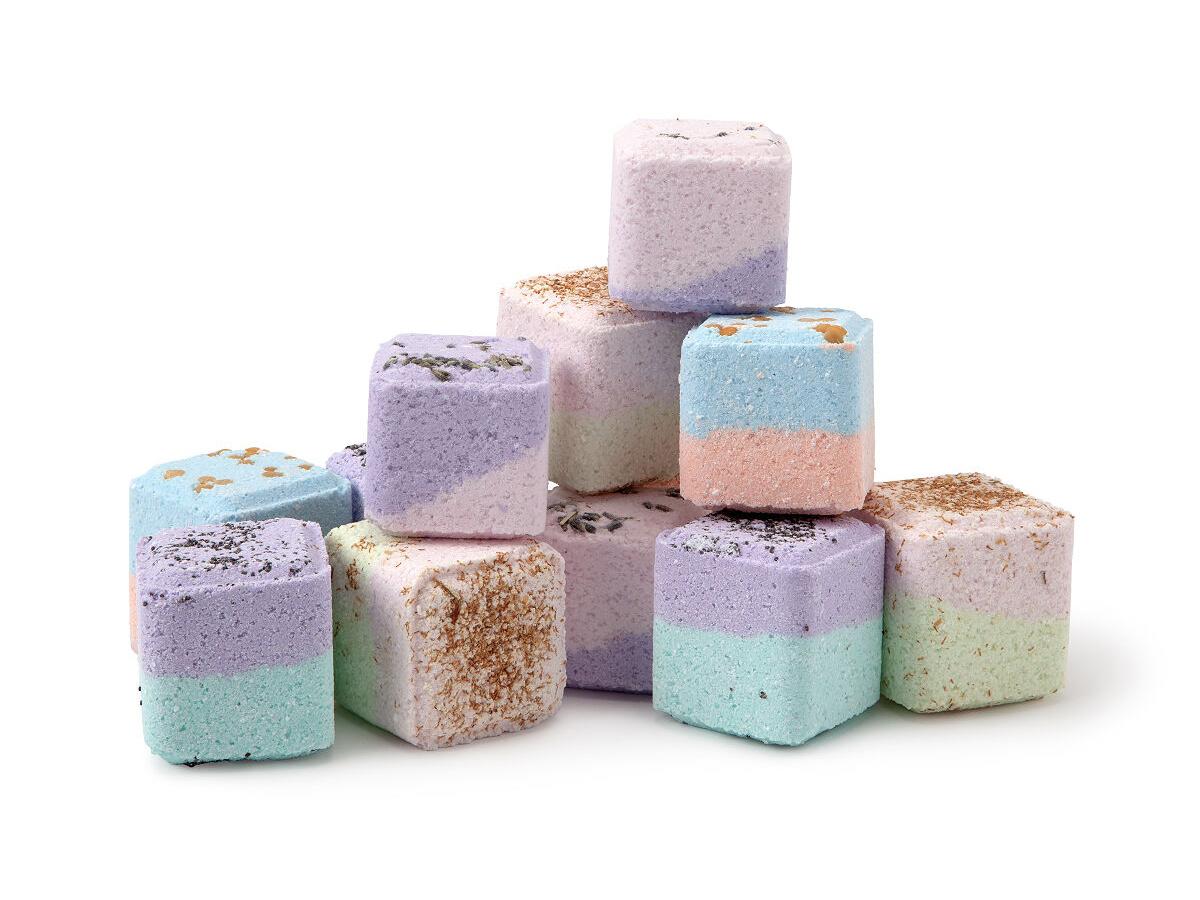 18. Relaxing Shower Steamers
If you haven't heard of shower steamers, they're basically bath bombs' even more relaxing cousin. Sprinkle them with water and set them in the corner of the shower for a soothing aromatherapy experience. Or, hold them under running water to use as a revitalizing body scrub.
Lizzy Siman-Tov calming shower steamers gift set, from $28, Uncommon Goods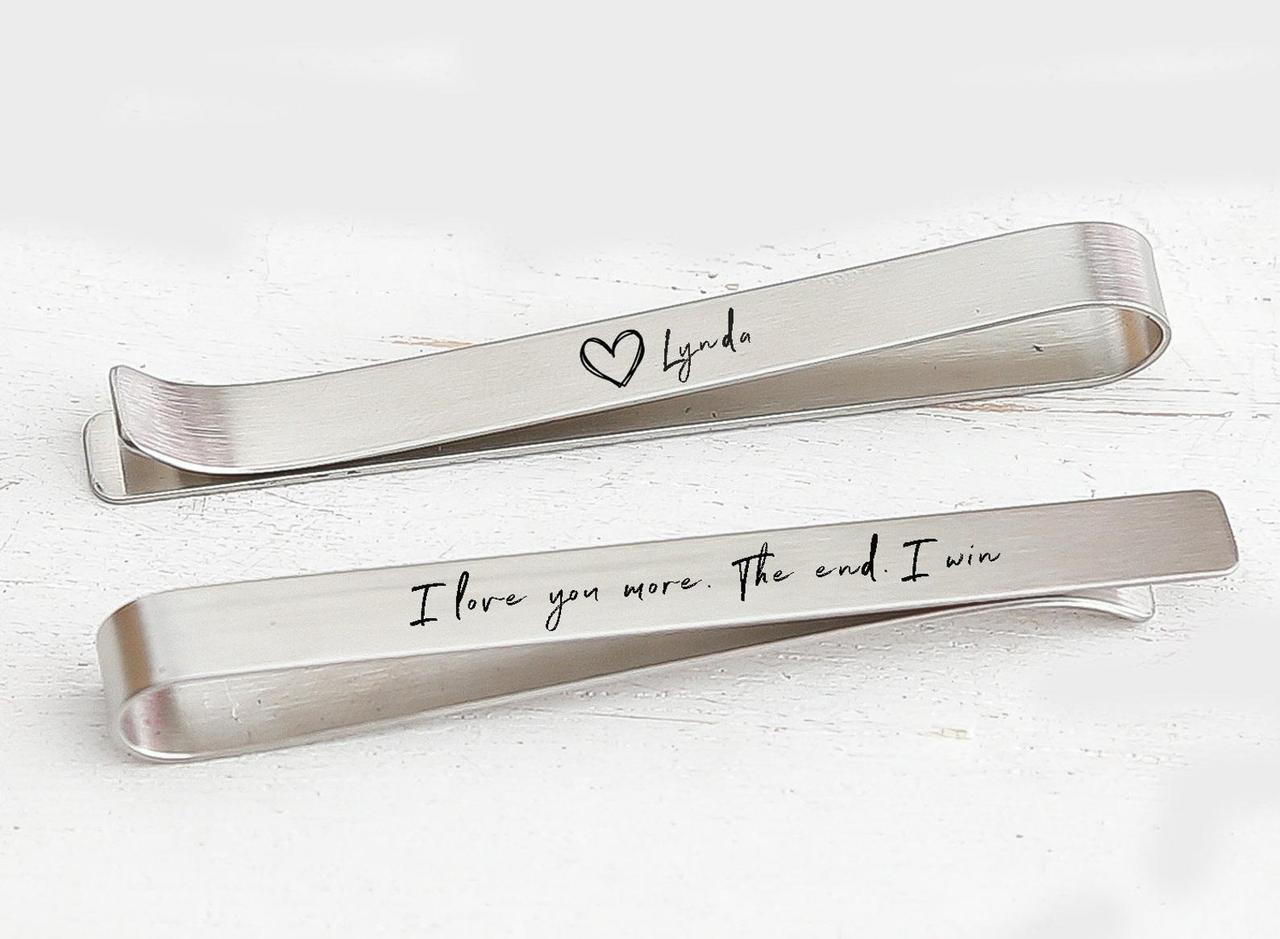 19. Meaningful Tie Clip
Small Valentine's gifts can be just as romantic as any grand gesture. We love the sentiment behind this custom tie clip that states: "I love you more. The end. I win." What more is there to say?
Dainty Layers Shop I Love You More personalized Valentine's Day tie clip, $18, Etsy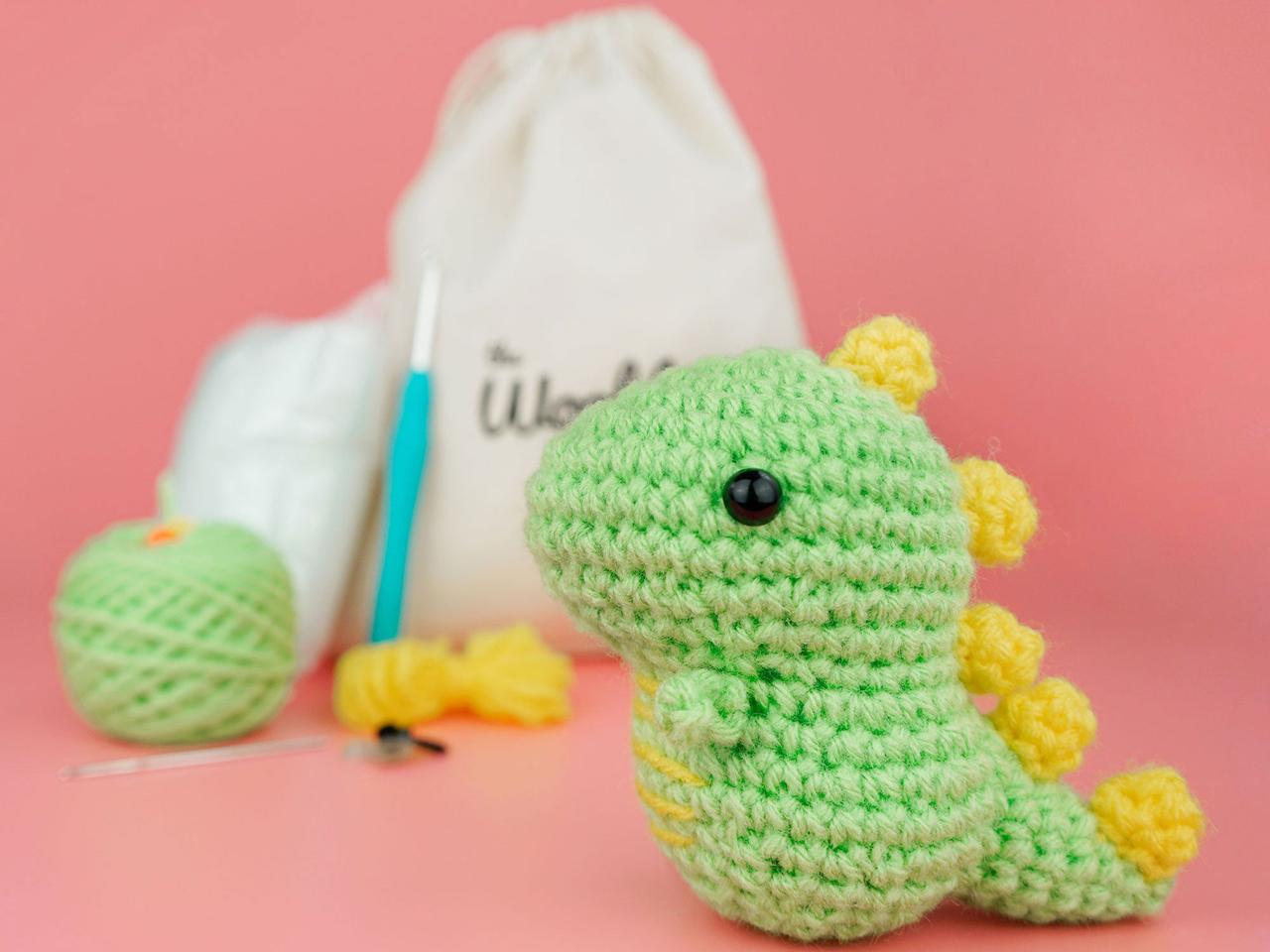 20. Fun Crochet Kit
This small and sweet Valentine's gift idea is two presents in one. First, it's an activity that'll let your S.O. de-stress and get creative. Second, it's an adorable keepsake they can hold onto as a reminder of your love. Not feeling the crocheted dinosaur? There are other designs that are also suitable for beginners, like a fox or penguin.
Woobles dinosaur crochet kit, from $25, Woobles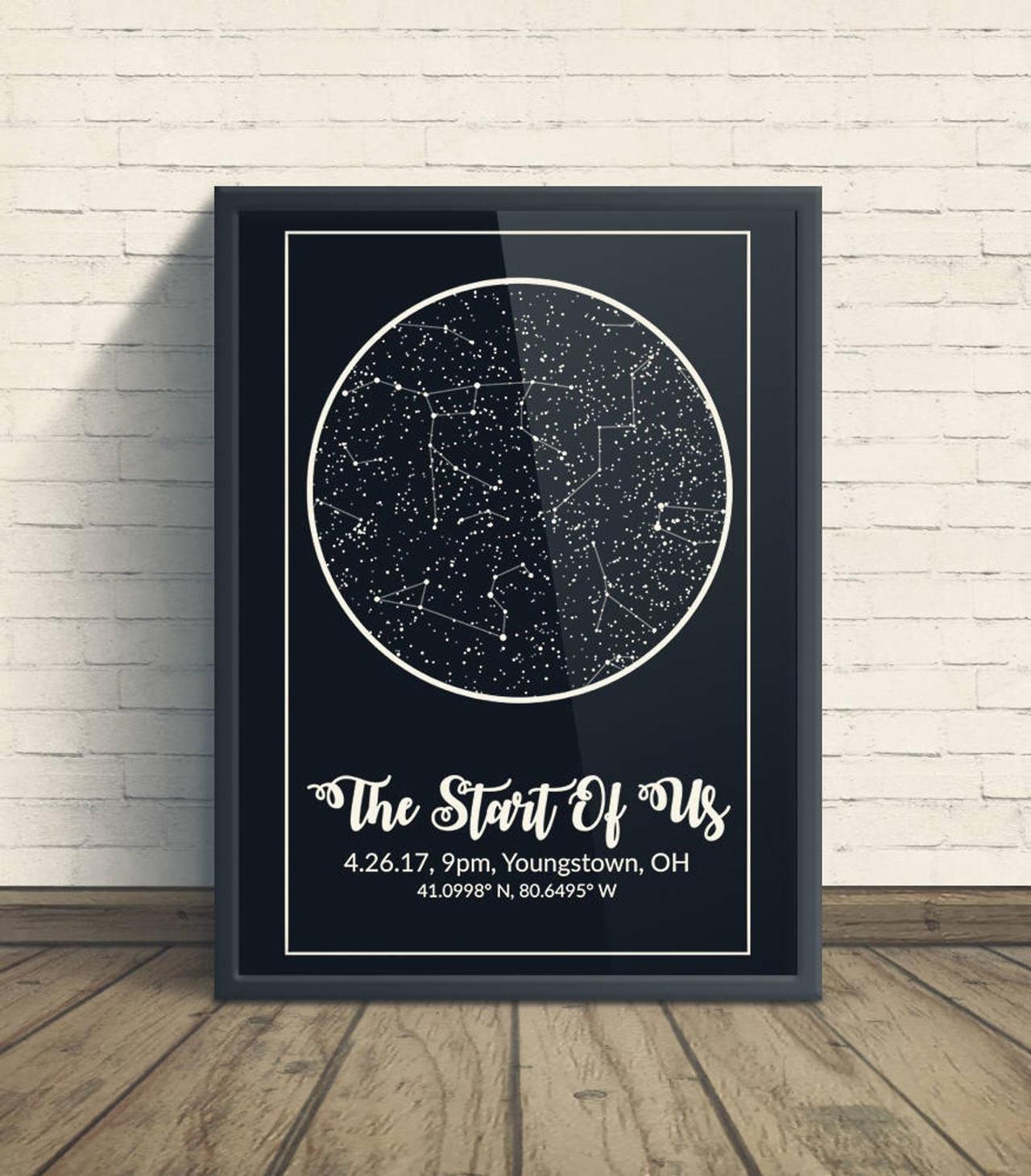 21. Commemorative Star Map
Why not use this February 14 as an opportunity to mark a special milestone in your relationship? Give your S.O. a printed map of the stars from the day you met, got engaged, or tied the knot. It's exactly the kind of small, thoughtful Valentine's gift anyone would love.
Modern Map Art custom celestial map, from $24, Etsy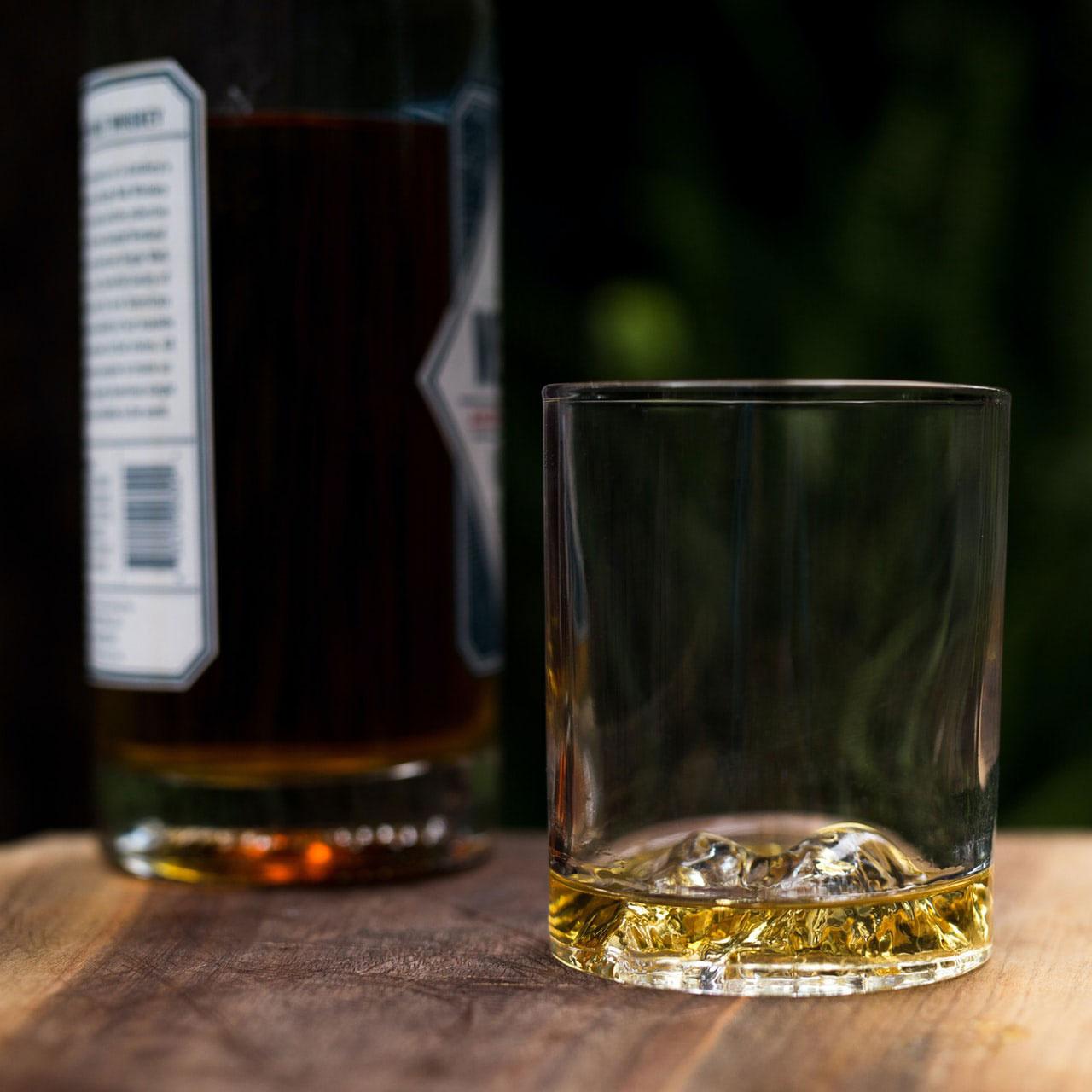 22. Unique Rocks Glasses
Your S.O. almost won't believe that this cool little Valentine's Day gift was only $30. They'll get not one, but two handblown whiskey glasses featuring a raised topographic impression of Mount Rainier. The next time they're sharing a drink with someone, these unusual Old Fashioned glasses will be the center of attention.
Whiskey Peaks Mt. Rainier rocks glasses, $30 for a set of 2, Huckberry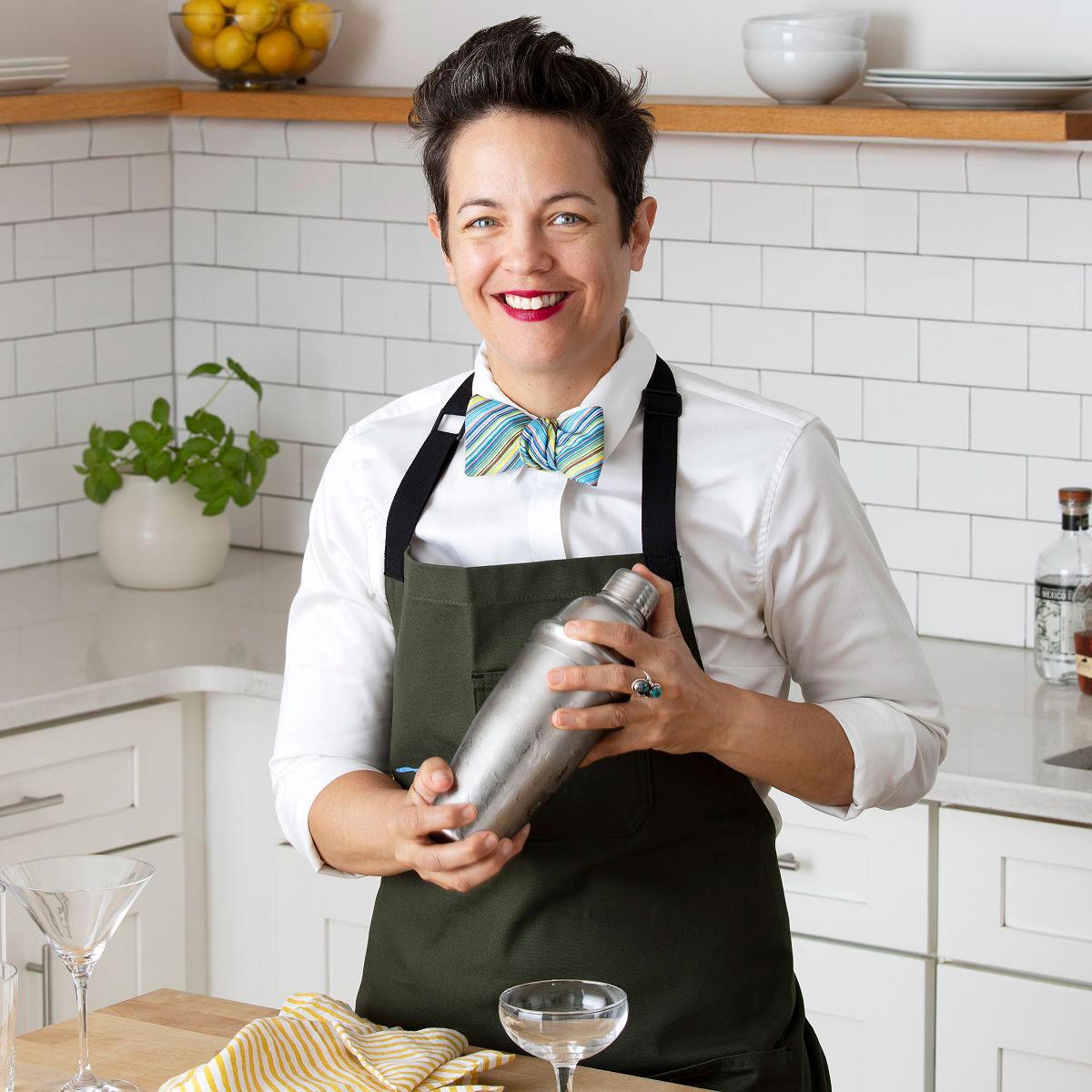 23. Online Cocktail Class
If a virtual learning experience sounds like something your S.O. would love but they're not a huge fan of cooking, don't worry. Uncommon Goods has an awesome selection of online classes to choose from, with a handful costing $30 or less to take part. Exhibit A: This classic mixology lesson led by master cocktail coach, Amy K.
Amy K. Boost Your Spirits: Three Classic Cocktails, $25, Uncommon Goods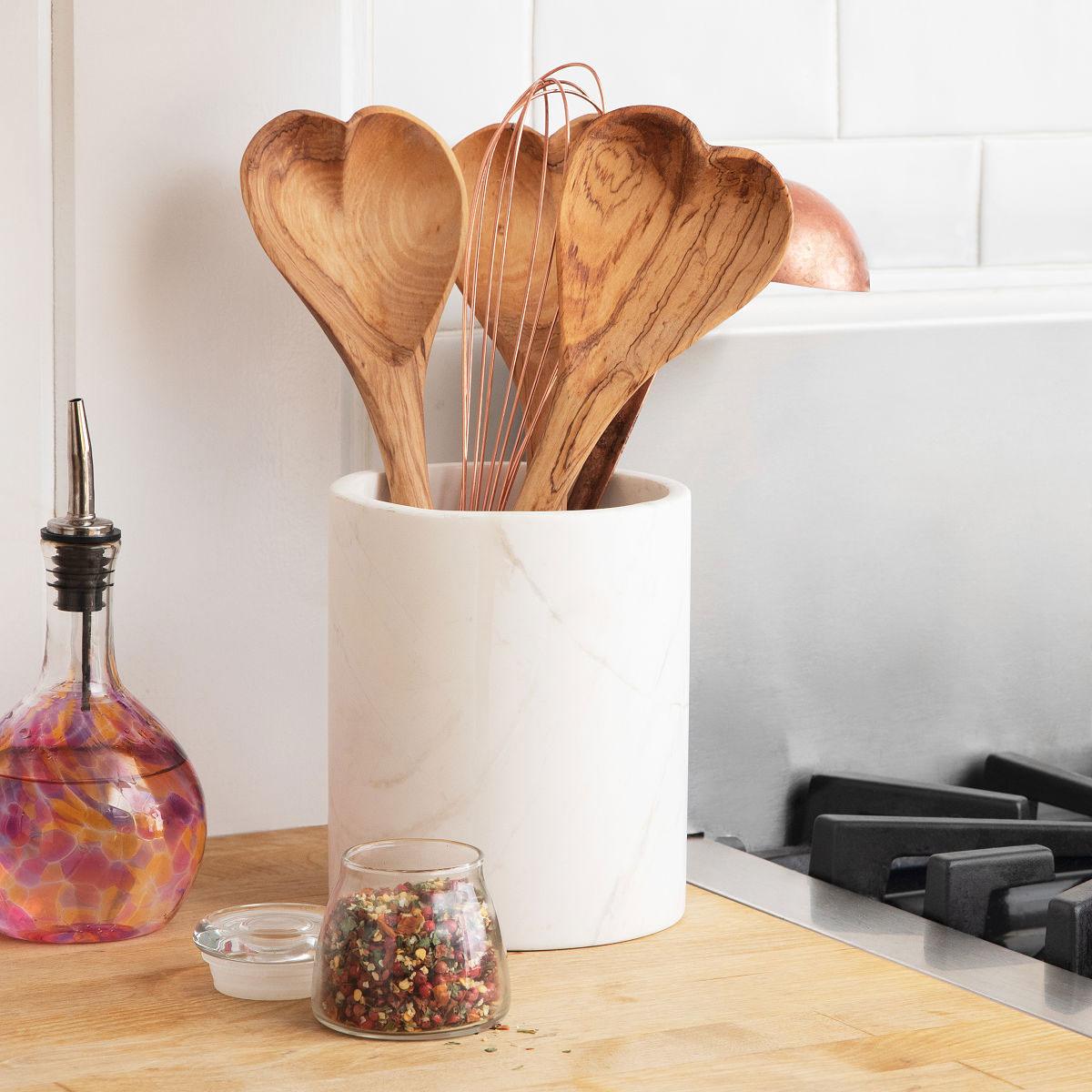 24. Heart-Shaped Serving Spoon
If your other half loves to cook or bake, consider this a sweet, small Valentine's Day gift idea for her or him. It's a heart-shaped wooden spoon that's perfect for mixing, serving, and reminding them that they have all your love.
Uncommon Goods hand-carved heart serving spoon, $20, Uncommon Goods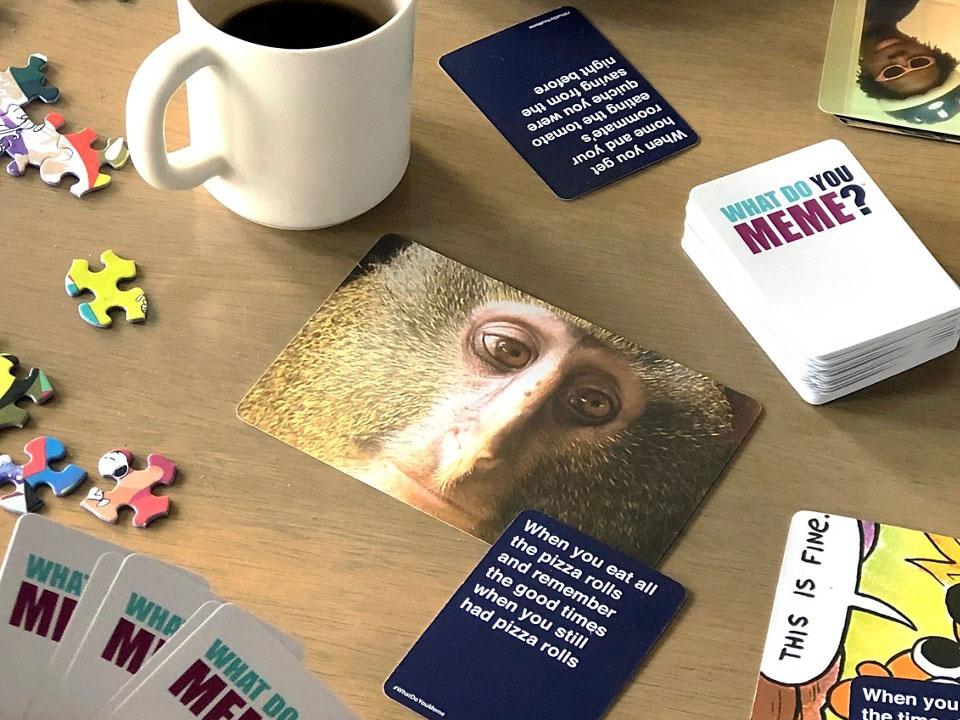 25. Funny Card Game
Some of the best small Valentine's Day gifts are things you can enjoy together. If you haven't been dating for a long time (or you're shopping for a friend), you might want a gift that's more lighthearted than romantic. This iconic card game based on internet memes will bring you hours of hilarity. It's especially great for playing at parties—Galentine's night in, anyone?
What Do You Meme? What Do You Meme game, $30, Urban Outfitters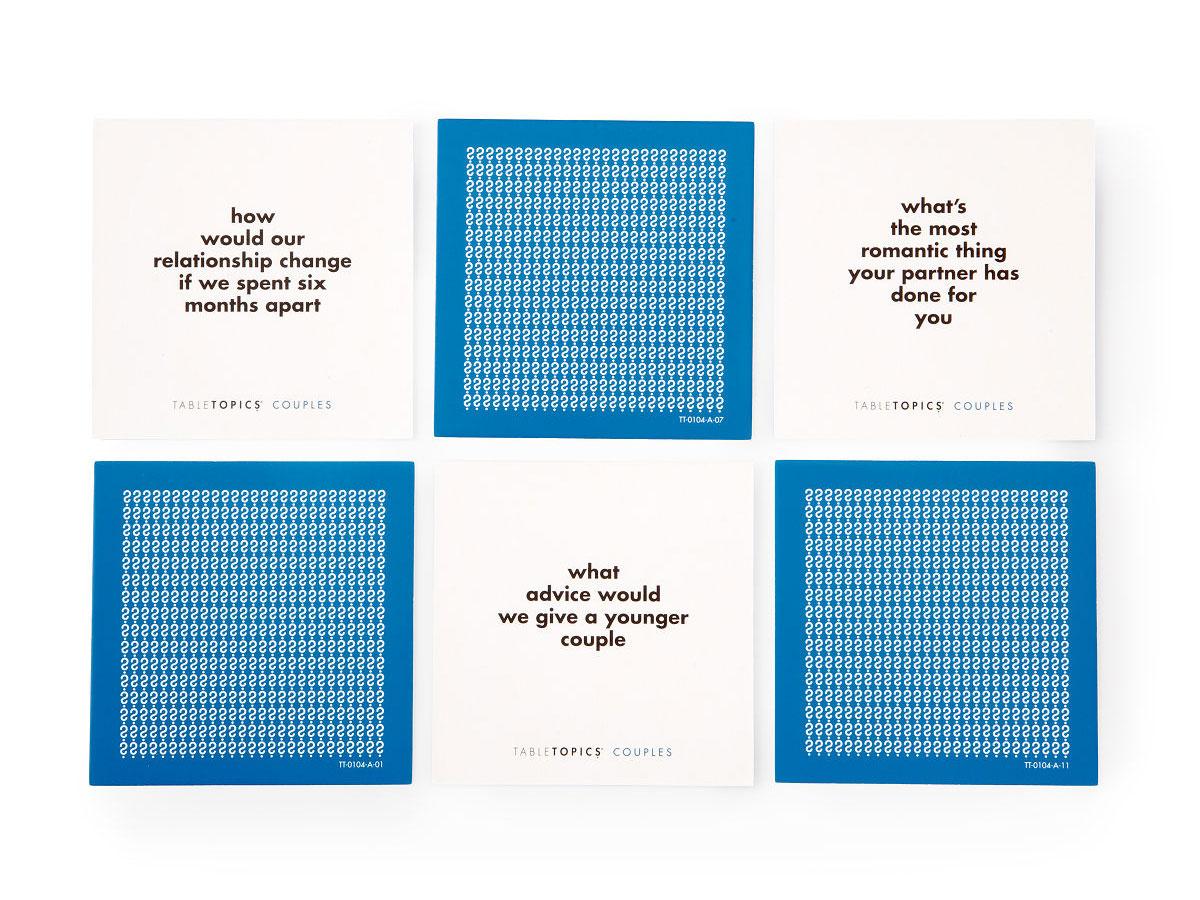 26. Clever Conversation Starters
After spending a whole lot of time inside together over the past couple of years, we totally get it if you and your partner are running out of things to say. That's where this clever little Valentine's gift idea comes in with prompts to spark some interesting new dialogue. They're an excellent accompaniment to a romantic V-Day dinner.
Table Topics conversation cards, $25, Uncommon Goods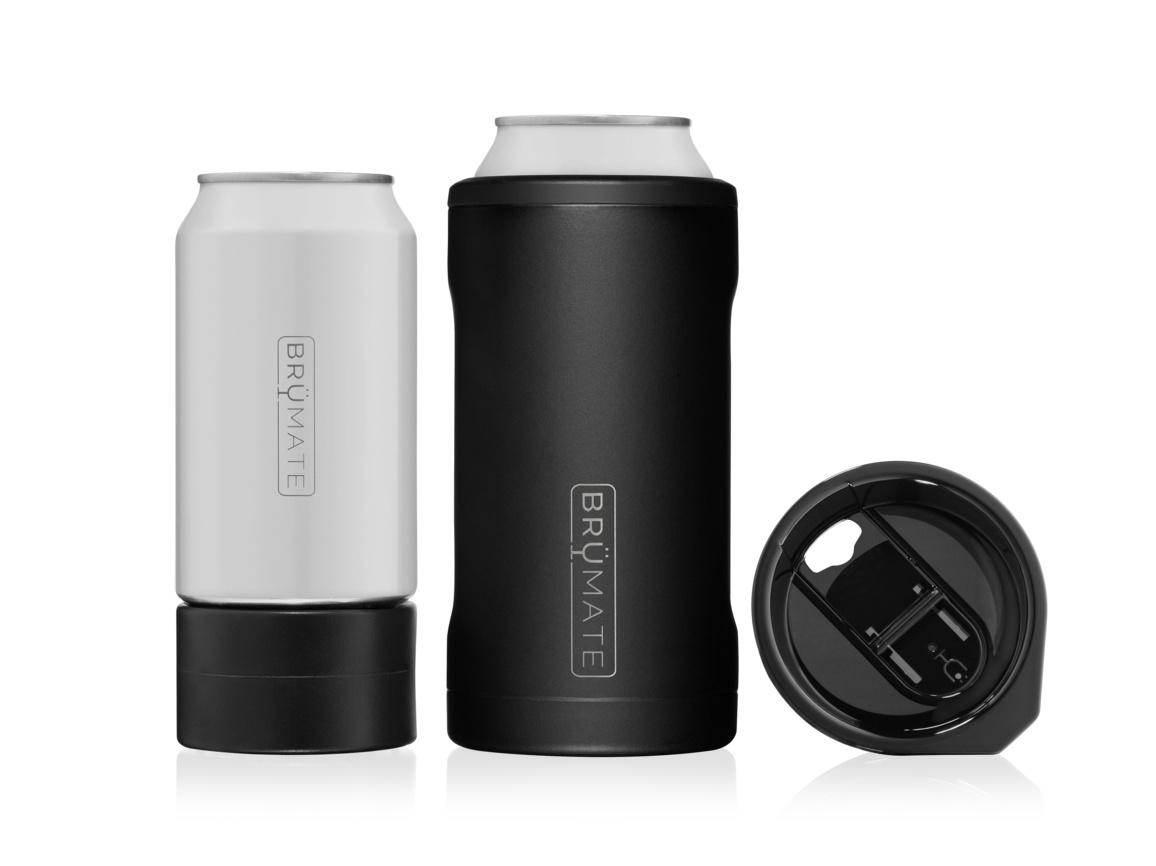 27. Sleek Can Cooler
Practical presents are often just as thoughtful as other, more sentimental gifts. Giving your S.O. something you know they'll actually use is a sweet sign of just how well you know them. So, if your partner in crime loves kicking back with a cold one, we think this sleek can cooler set is an excellent idea.
BrüMate Hopsulator TRíO 3-in-1 can cooler set, $30, BrüMate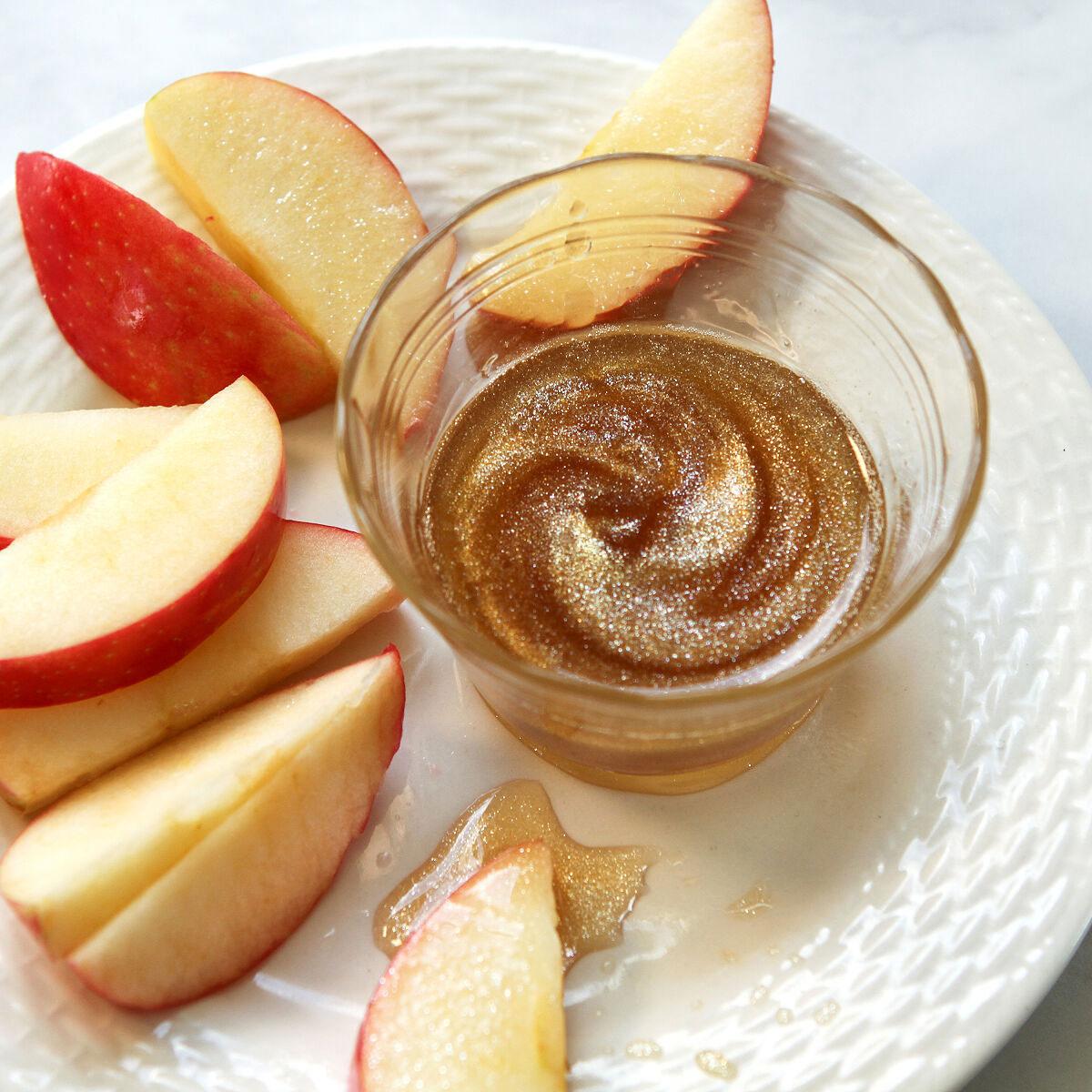 28. Sparkly Maple Syrup
When it comes to small Valentine's gifts for her, think of things that glitter (and we don't just mean jewelry). This surprisingly sparkly maple syrup will add a glamorous touch to your partner's morning waffles or pancakes. Curious about what makes it so darn iridescent? The secret ingredient is food-grade mica, a flavorless natural mineral that reflects the light.
Eric and Laura Sorkin Glimmer of Hope sparkle maple syrup, $18, Uncommon Goods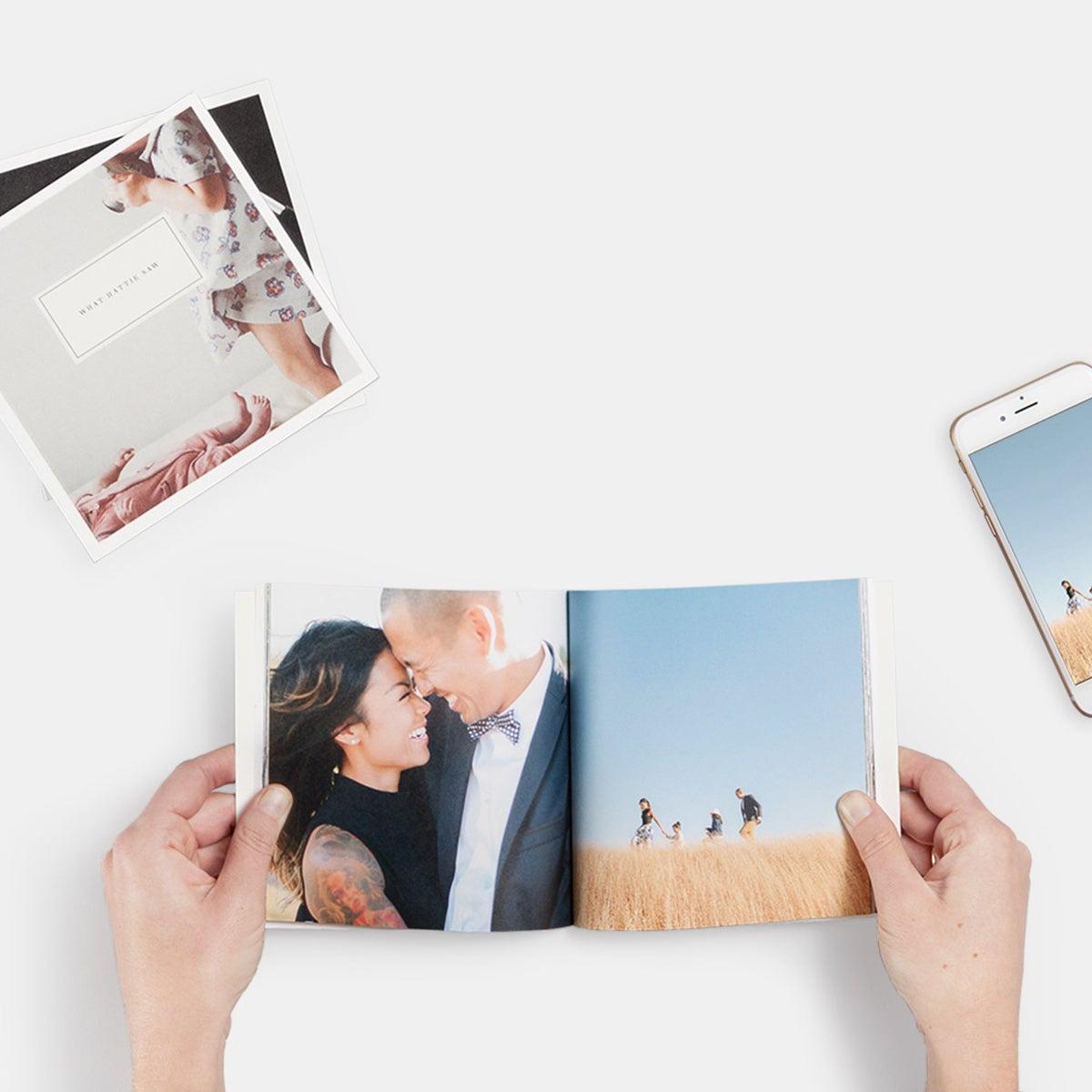 29. Keepsake Memory Book
You've both made so many memories together. Spend the most romantic day of the year reliving your favorite moments with a thoughtful photo book straight out of your Insta feed. It's a small Valentine's gift that'll mean a whole lot, and it's super easy to curate using Artifact Uprising's online editing tools.
Artifact Uprising Instagram friendly book, from $17, Artifact Uprising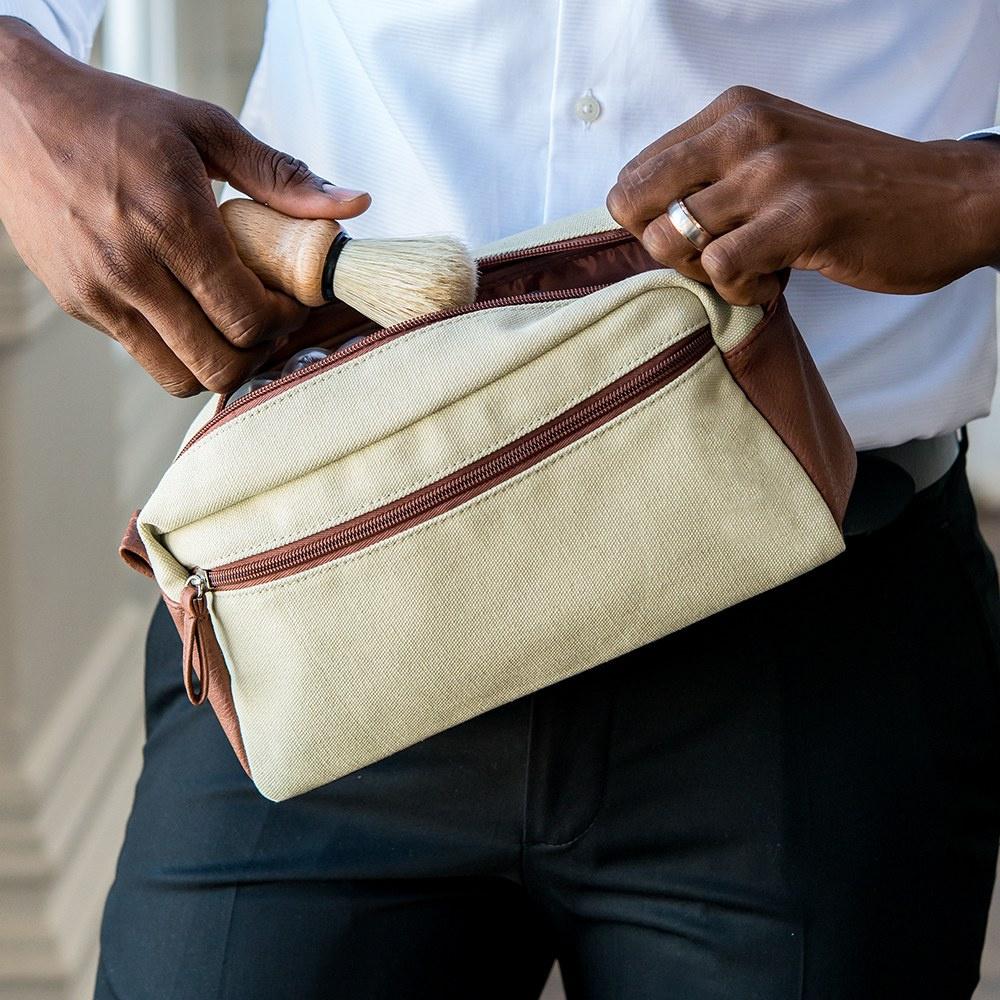 30. Personalized Toiletry Bag
A personalized bag for their grooming tools is a small and useful Valentine's gift that'll come in clutch all year long. Whether they're an avid traveler or they just like to keep things neat and tidy in the bathroom, there's plenty of space in this baby for all of their grooming or beauty essentials. Go the extra mile by having it embroidered with your sweetheart's name in standard or metallic thread.
WeddingWire Shop personalized dual compartment travel toiletry bag, $18, WeddingWire Shop
31. Retro Reel Viewer
Long before Instagram hit the scene, a "reel viewer" wasn't someone who spent hours scrolling through social media content (guilty), but a cool gadget designed for looking at photos. Now, you can create your very own reel of images and have it inserted into one of these bad boys. Inject your other half with a dose of nostalgia and reminisce on your favorite memories all at once with this small but meaningful Valentine's gift.
Uncommon Goods create your own reel viewer, $30, Uncommon Goods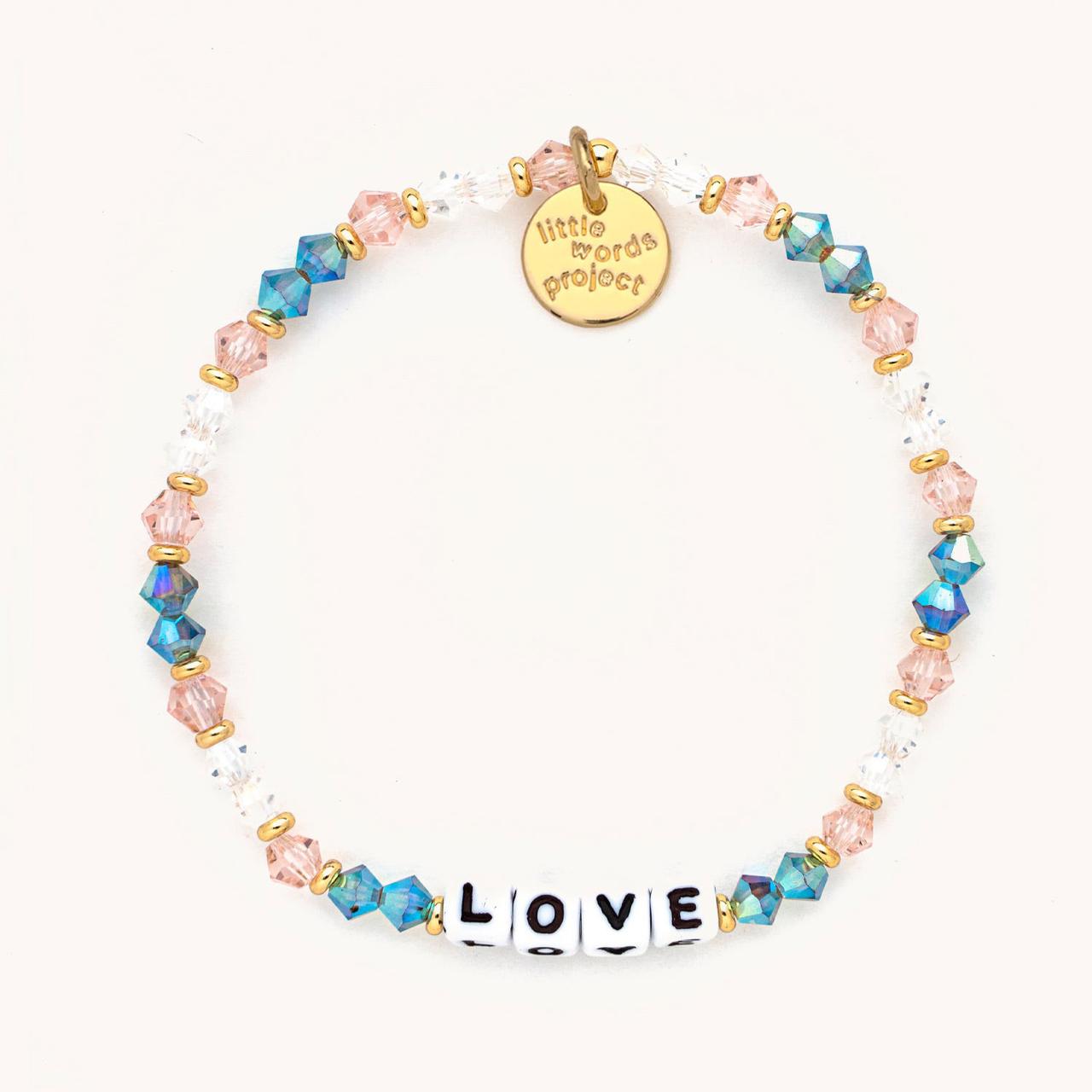 32. Pretty Bracelet
Jewelry makes a good small Valentine's Day gift no matter your budget, and we're here to prove it. This cute beaded bracelet is a fun and fashionable accessory that doubles as a special way of saying "I love you." The coolest part of all? Your bae's jewelry has a unique tag number that allows them to share their word ("love") and the story behind receiving their bracelet. There's a whole community of happy customers on the website sharing their experiences.
Little Words Project Love-Arrow bracelet, $25, Little Words Project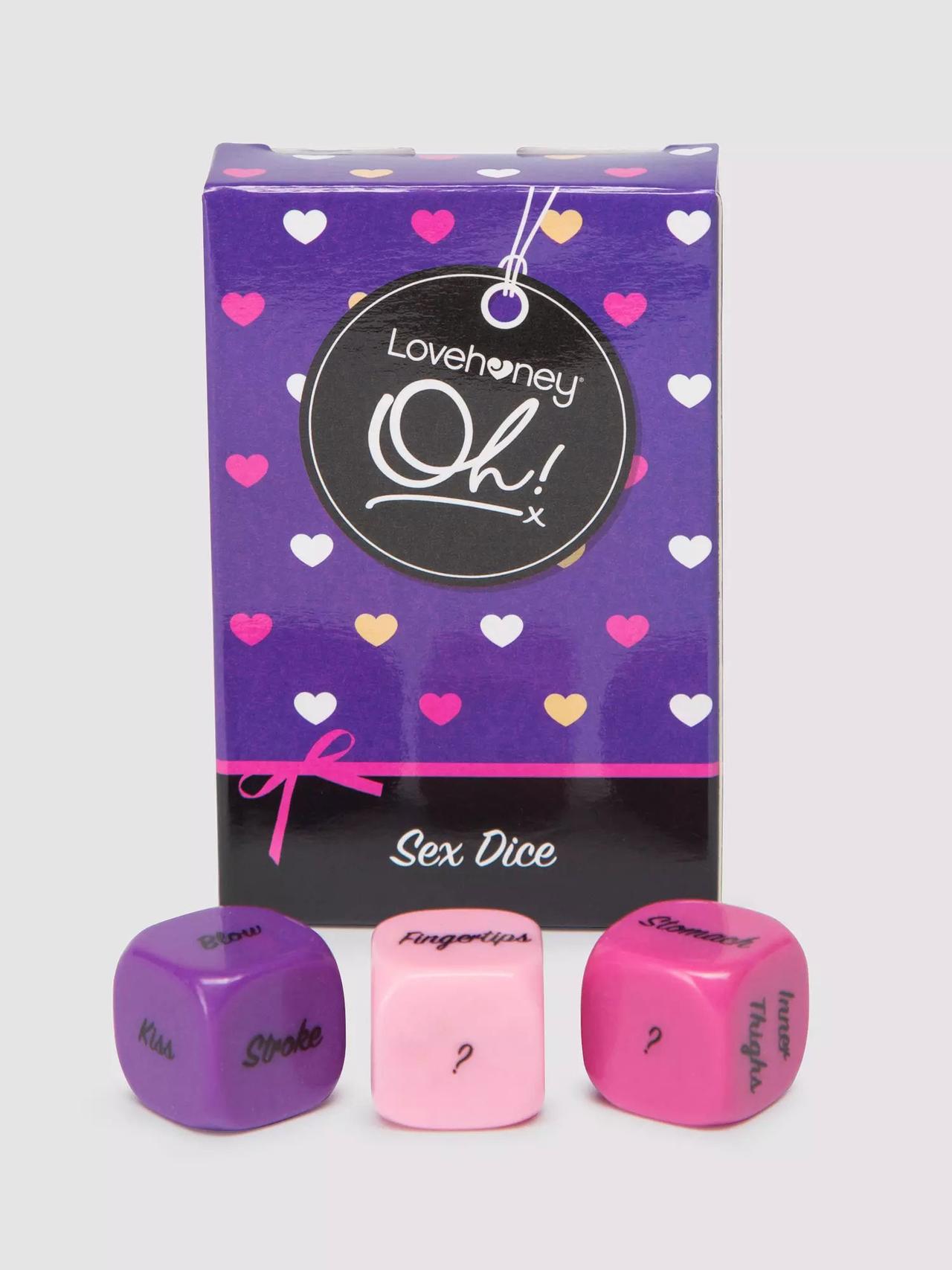 33. Sexy Dice
First, there were dice for deciding what to have for dinner, now there are dice to spice things up between the sheets. Is there anything they can't do? This flirtatious game will bring fresh inspiration to the bedroom. Simply roll the "action" die followed by either the "romantic" or "naughty" die depending on the mood you're in.
Lovehoney Oh! foreplay dice, $8, Lovehoney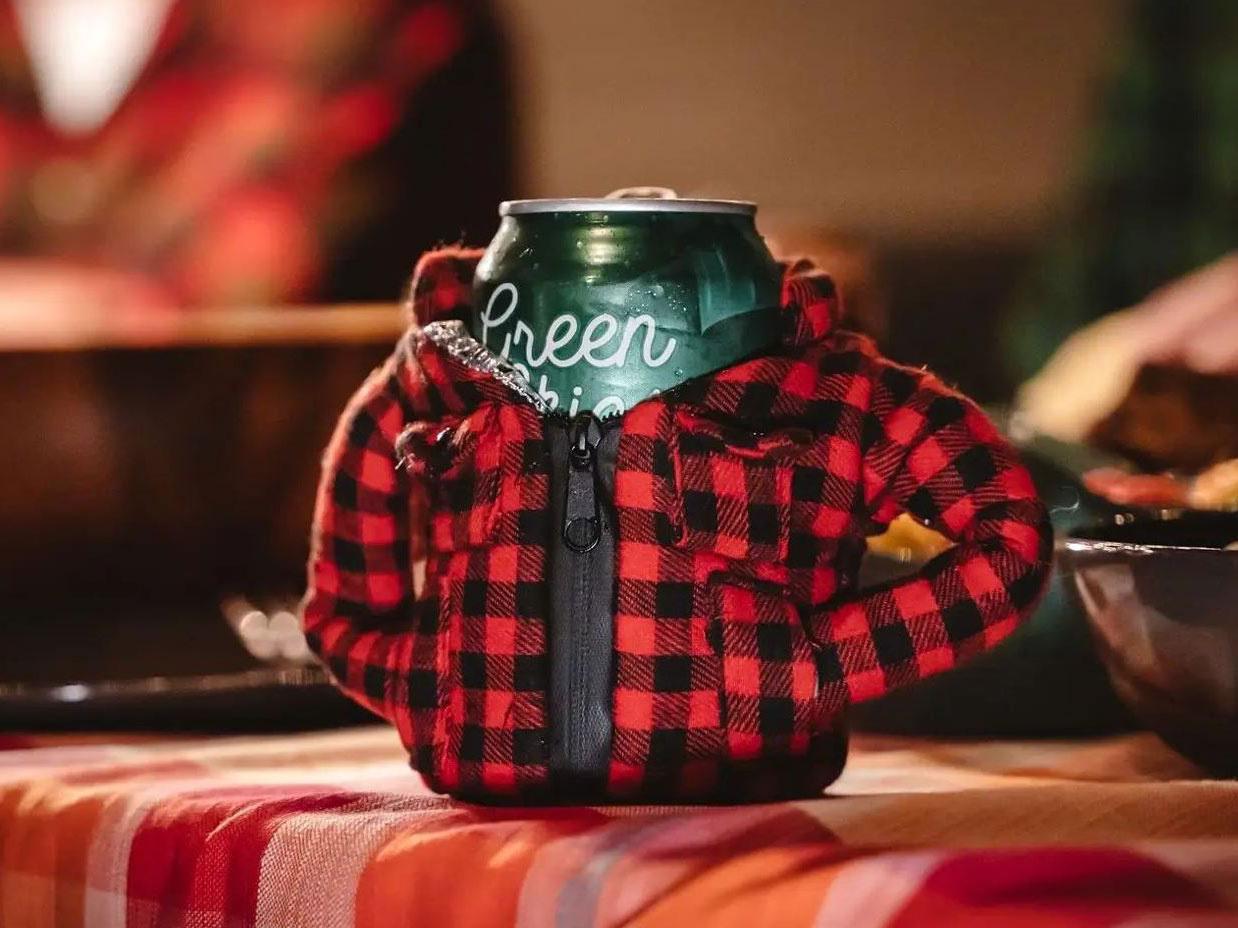 34. Miniature Drink Flannel
How cute is this teeny-tiny outerwear for their beer or soda? Puffin Drinkwear's miniature jackets have two layers of thermal insulation, keeping your S.O.'s drink cold (without freezing their fingertips in the process). According to the site, the jacket keeps your drink's sweat off your hands, and your hand sweat off your drink. Sounds ideal, right?
Puffin Drinkwear beverage flannel, $14, Puffin Drinkwear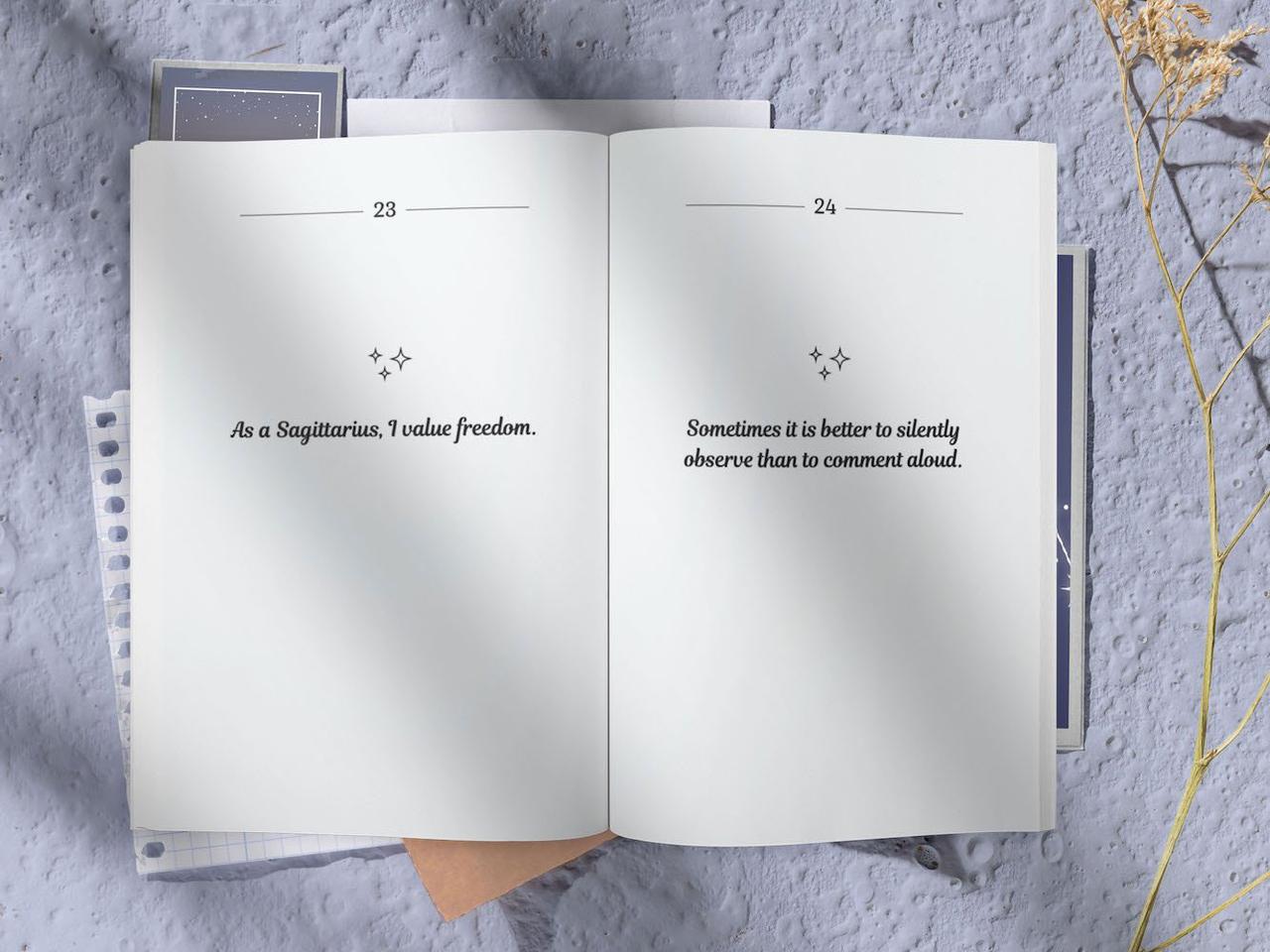 35. Zodiac Sign Affirmations
A handbook filled with zodiac-inspired affirmations is a great little Valentine's gift for the astrology lover in your life. Simply select the book that pertains to their sun sign and you've got a thoughtful, personal gift. Each handbook contains 100 affirmations created specifically for the relevant zodiac sign.
Affirmicious affirmation handbook, $25, Affirmicious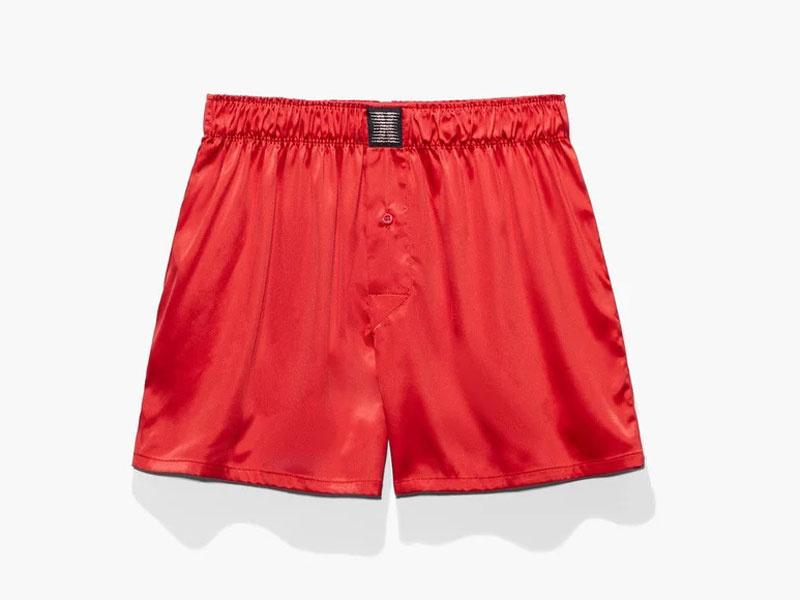 36. Romantic Satin Boxers
Men deserve to feel sexy on Valentine's Day, too. A pair of satin boxers is a small present that delivers big on comfort. This silky-soft underwear comes in a passionate shade of red that's perfect for Cupid's holiday, but don't be surprised if your other half starts wearing these on the regular.
Savage x Fenty Savage x Satin boxers in Goji Berry Red, $25, Savage x Fenty