26 Fun Couple Games to Play at Home on Date Night
Running out of ideas for date nights at home? It's worth adding one of these fun games for couples to your collection.
We have included third party products to help you navigate and enjoy life's biggest moments. Purchases made through links on this page may earn us a commission.
Looking for new ways to stay entertained at home with your other half? You're certainly not the only one. That's why we've gathered the best couple games to play at home that'll put the spark (or at the very least, the competitive streak) back in your relationship. We've got options for every kind of couple, whether you and your S.O. prefer carefully thought-out strategy or are ready to risk it all on Lady Luck. Whatever you decide, one of these fun games for two will be a great new way to spend those long evenings indoors.
There are so many great benefits to playing games with your partner, and this 2019 study published in the Journal of Marriage and Family proves it. Participants were divided into two groups: Half of the couples took an art class together and the other half played board games. Afterward, the results showed an increase in oxytocin for everyone involved. Known as the love hormone, oxytocin is associated with relaxation, trust, and relationship building. So, whether you're playing with or against each other, taking part in recreational activities as a couple can help you build a stronger bond.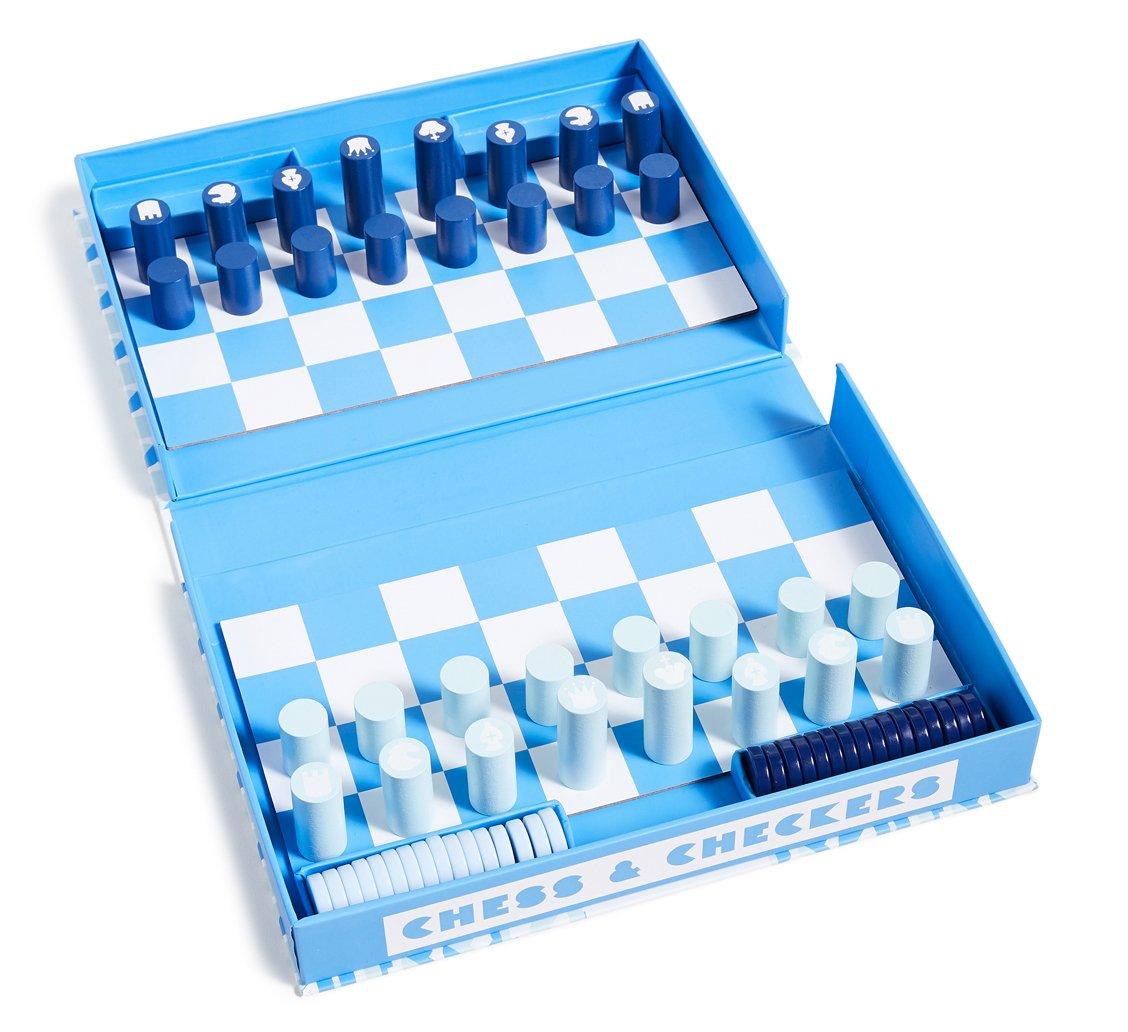 1. Chess and Checkers
It's never too late to learn a new skill, so why not channel your inner Beth Harmon and challenge your partner to a tactical game of chess? The aim of the game is to checkmate your opponent's King before they get to yours. But if you're not quite ready to pull off a Queen's Gambit, this pretty, portable set is also a checkers board. It's a classic game, but if you've never played it, now's the perfect time to learn.
SunnyLife board game chess & checkers, $36, Shopbop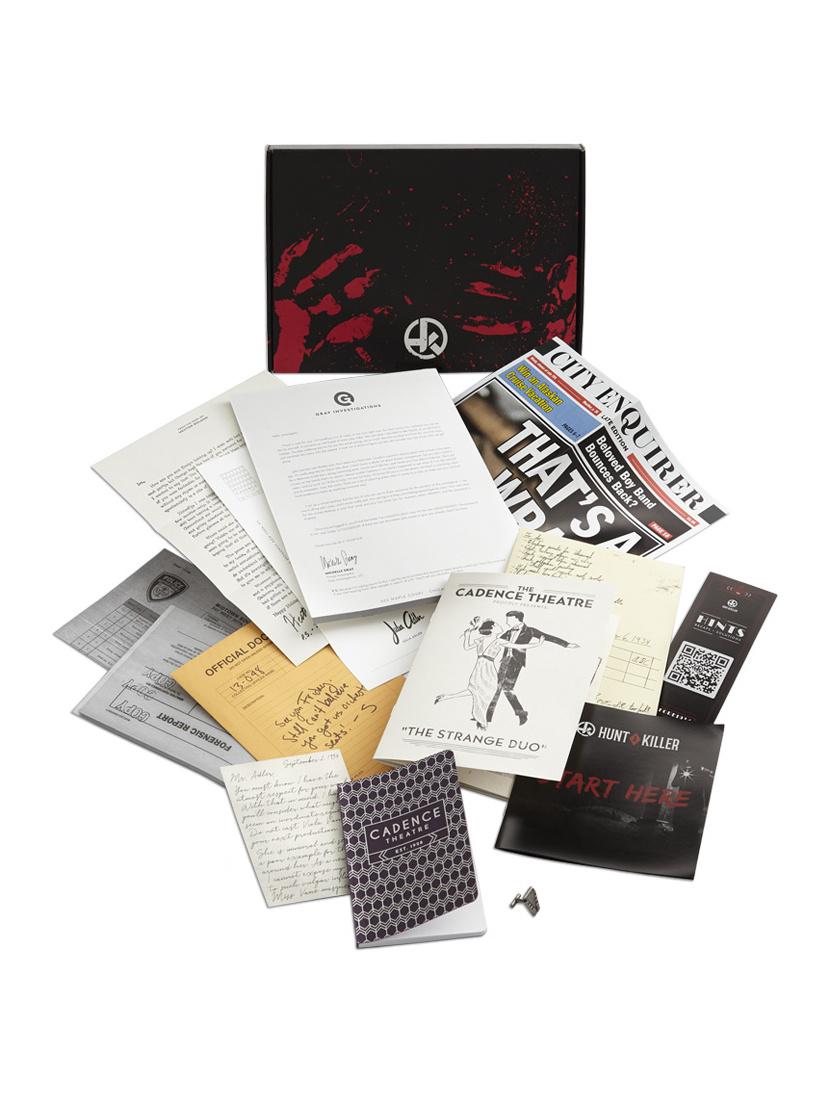 2. Hunt A Killer Subscription
If you and your other half are obsessed with true crime docs or podcasts, consider this your new game night go-to. Every four weeks for a total of six months, you'll receive a new installment in a thrilling mystery where you and your partner are the detectives. Each box set contains everything you need for a fully immersive experience. The best part? Once those six months are up the fun begins all over again with a new exciting season.
Hunt A Killer monthly subscription plan, from $25 per month, Hunt A Killer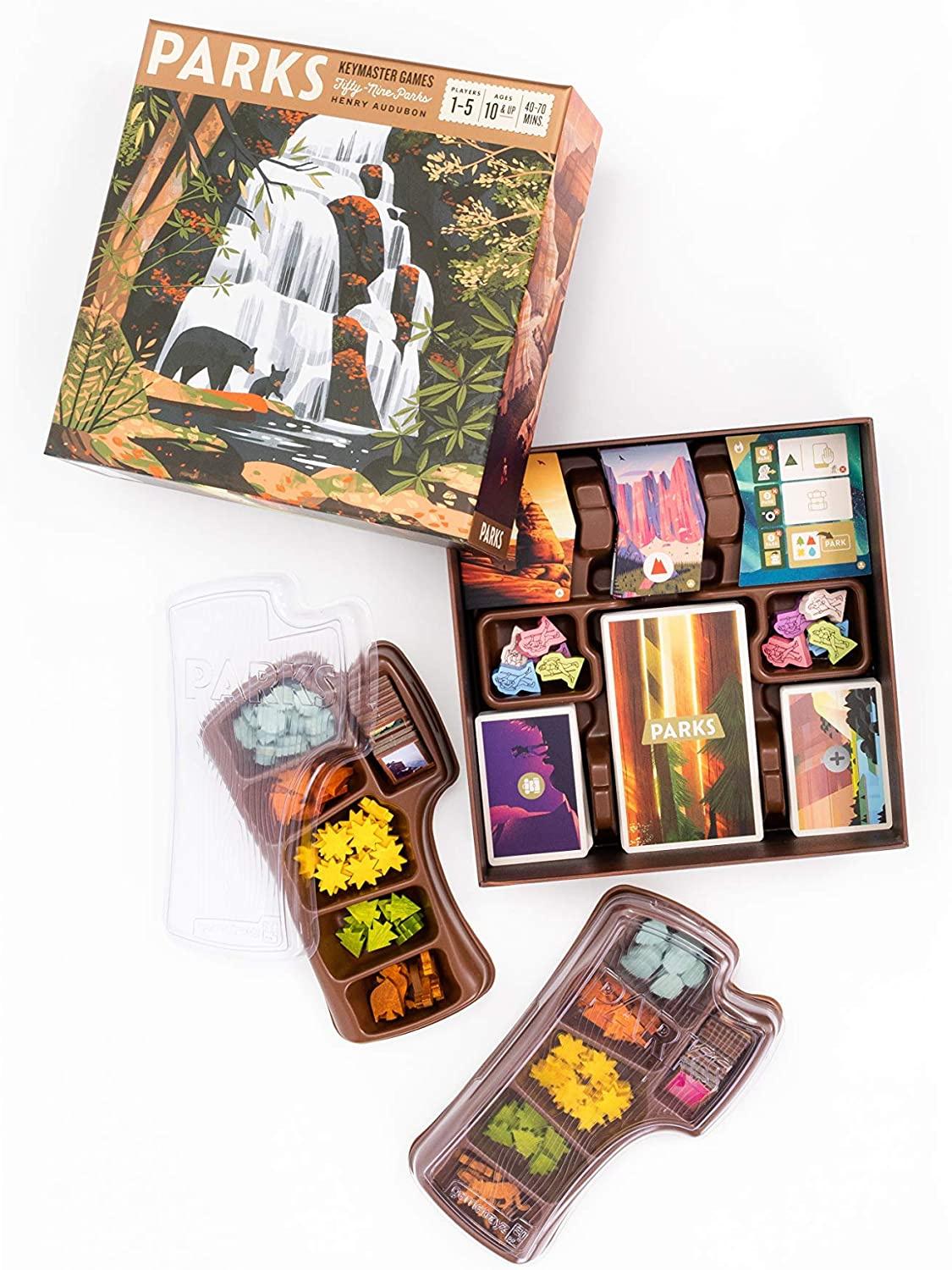 3. PARKS
While it might not be possible to visit one of the country's stunning national parks in person, this unique board game will bring the beauty of the outdoors right into your living room. You and your partner each play two hikers traveling across US national parks. The goal is to earn as many points as possible as you go. There are lots of different ways to earn points, like taking photos, completing the tasks on your player's personal goal card, and being the first person to reach the end of the trail. Illustrations from over 35 artists make this fun pick one of our favorite games for couples at home.
Keymaster Games PARKS board game, $49, Amazon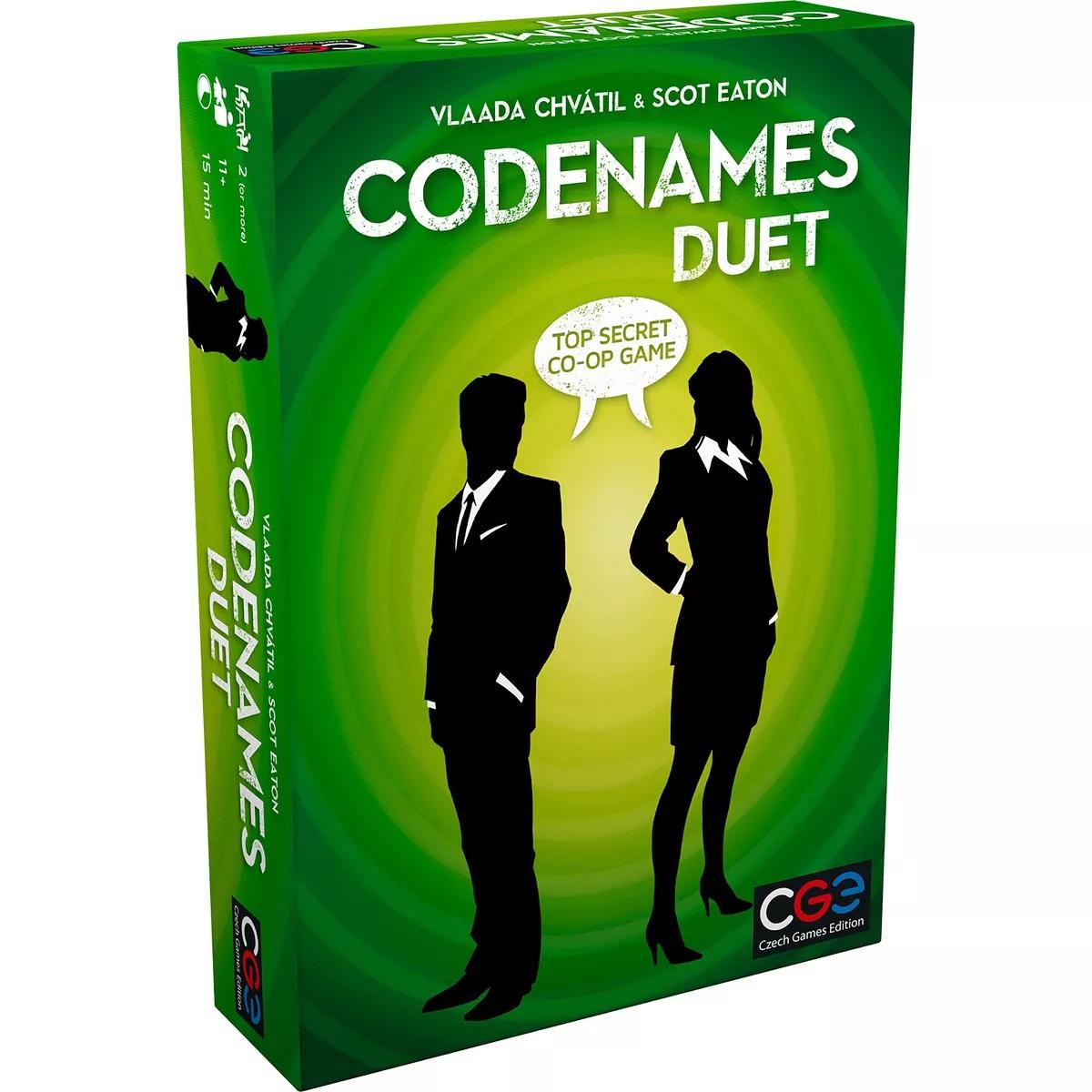 4. Codenames Duet
There are so many fun games for couples to play at home together, and if you two would rather work with than against each other, this one's for you. This awesome spin on the popular game Codenames will let you both collaborate to decipher the clues and find the secret agents. A double-sided key card means that you and your partner each know which agents the other is looking for. You have nine turns to give each other clues and try to find all 15.
Czech Games Edition Codenames Duet board game, $20, Kohl's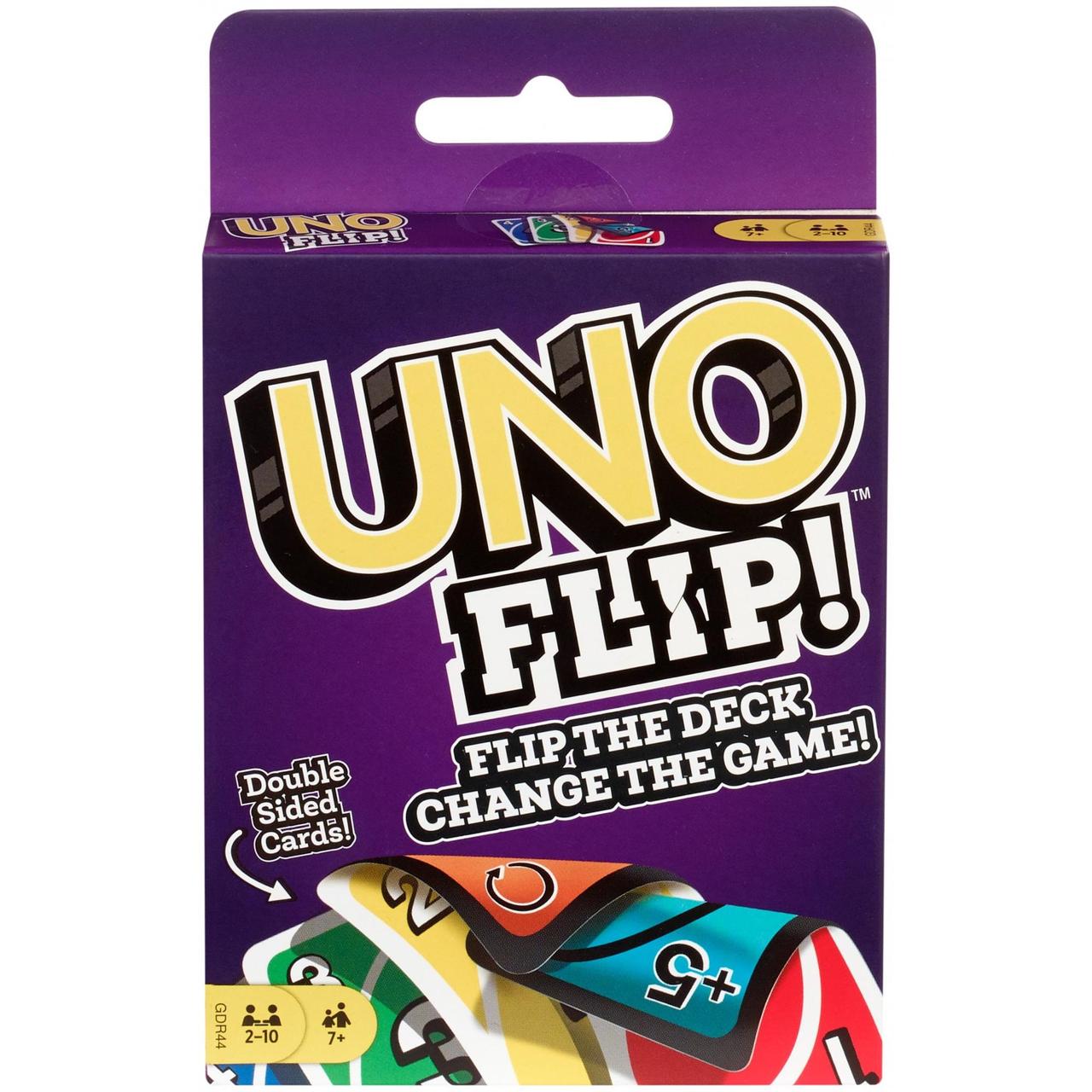 5. UNO FLIP!
Who doesn't love a little UNO? This leveled-up version of the classic card game features double-sided cards. Play as normal until someone puts down a flip card. Then, you have to switch to the dark side where "draw one" becomes "draw five" and "skip a player" becomes "skip everyone." The only way to change it back is by playing another flip card. It's designed for 2-10 players, making it perfect for date night and family night alike. But be careful: If any game is going to test your relationship, it's this one.
UNO UNO FLIP! card game, $6, Walmart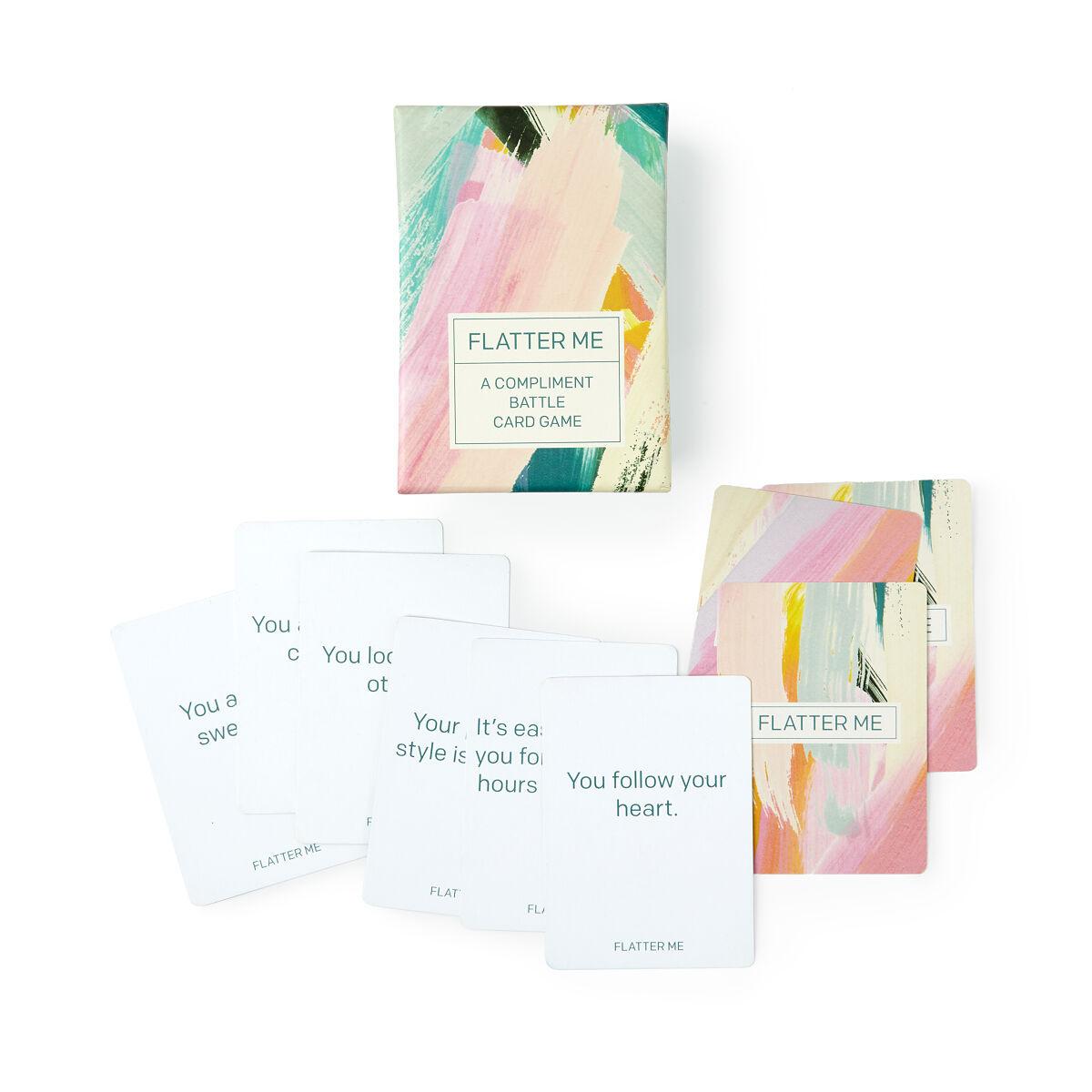 6. Flatter Me
Competitive complimenting? This game was made for couples. To play, simply split the deck in two and set each half face down—one in front of you and the other in front of your partner. You each draw one card at a time, read the compliment, and decide whose personality it fits best. That person gets to keep the card, and the person with the most cards at the end wins. Some of the compliments include: "you follow your heart" and "you look out for others." This uplifting pick is one of the best games for couples to play at home right now.
Uncommon Goods Flatter Me compliment battle game, $20, Uncommon Goods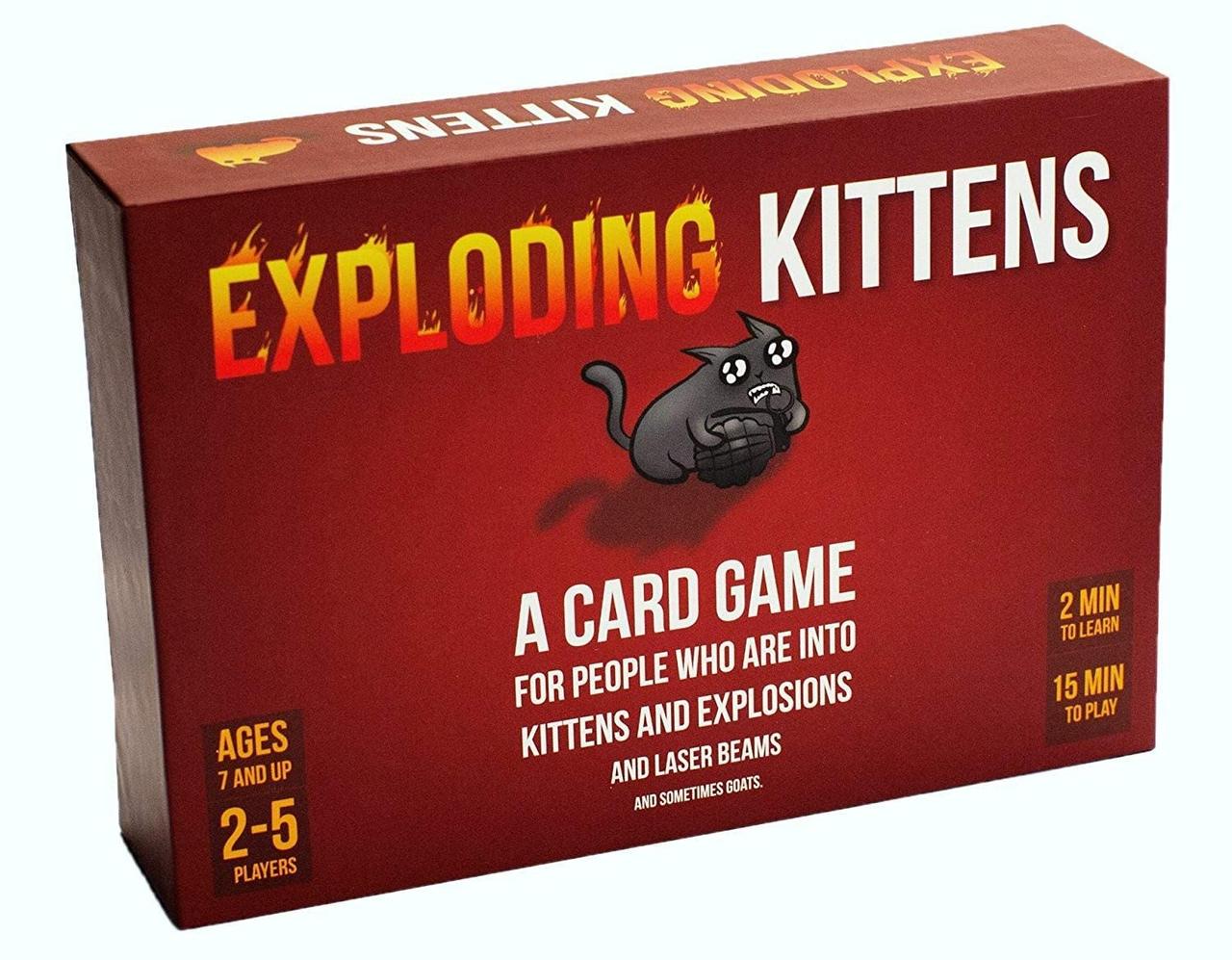 7. Exploding Kittens
People are raving about this card game chock full of fun illustrations and awesome twists and turns. The objective is to be the last person standing, so you definitely don't want to pick up an exploding kitten card. That said, there are ways to defend yourself from blowing up and being out of the game. You can counter the exploding kitten with defense cards like laser pointers and kitten yoga—yep, it's as silly as it sounds. There's also an NSFW version with even more fun illustrations and defense cards.
Exploding Kittens Exploding Kittens card game, $20, Amazon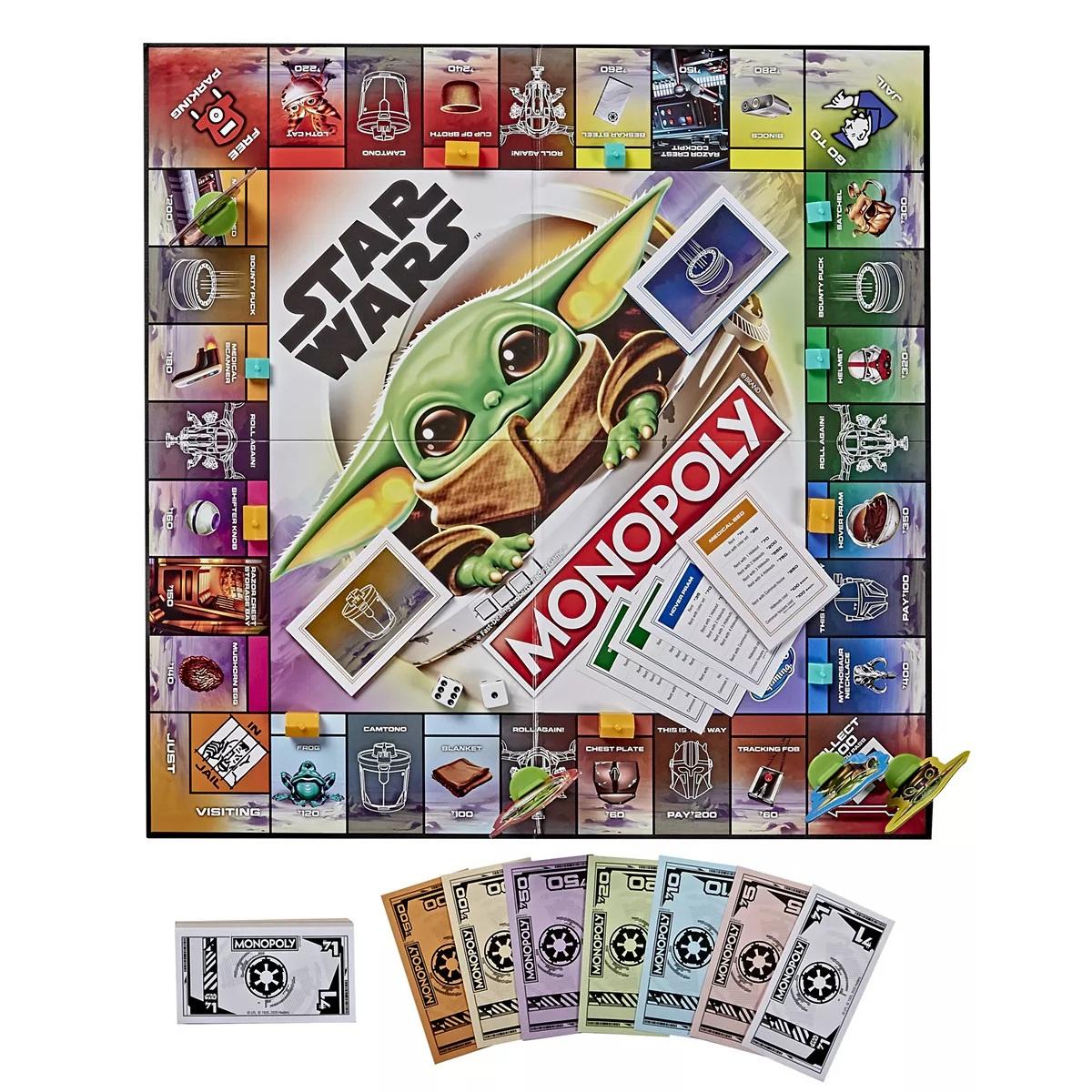 8. Star Wars Monopoly
What's better than a classic game of Monopoly? Monopoly based on your favorite TV series. This Mandalorian-themed version will have you and your S.O. traveling around the galaxy buying and trading objects and hideouts from The Child's adventures. Just like the regular rules, the last player that hasn't gone bankrupt wins.
Hasbro Star Wars The Child Monopoly, $20, Kohl's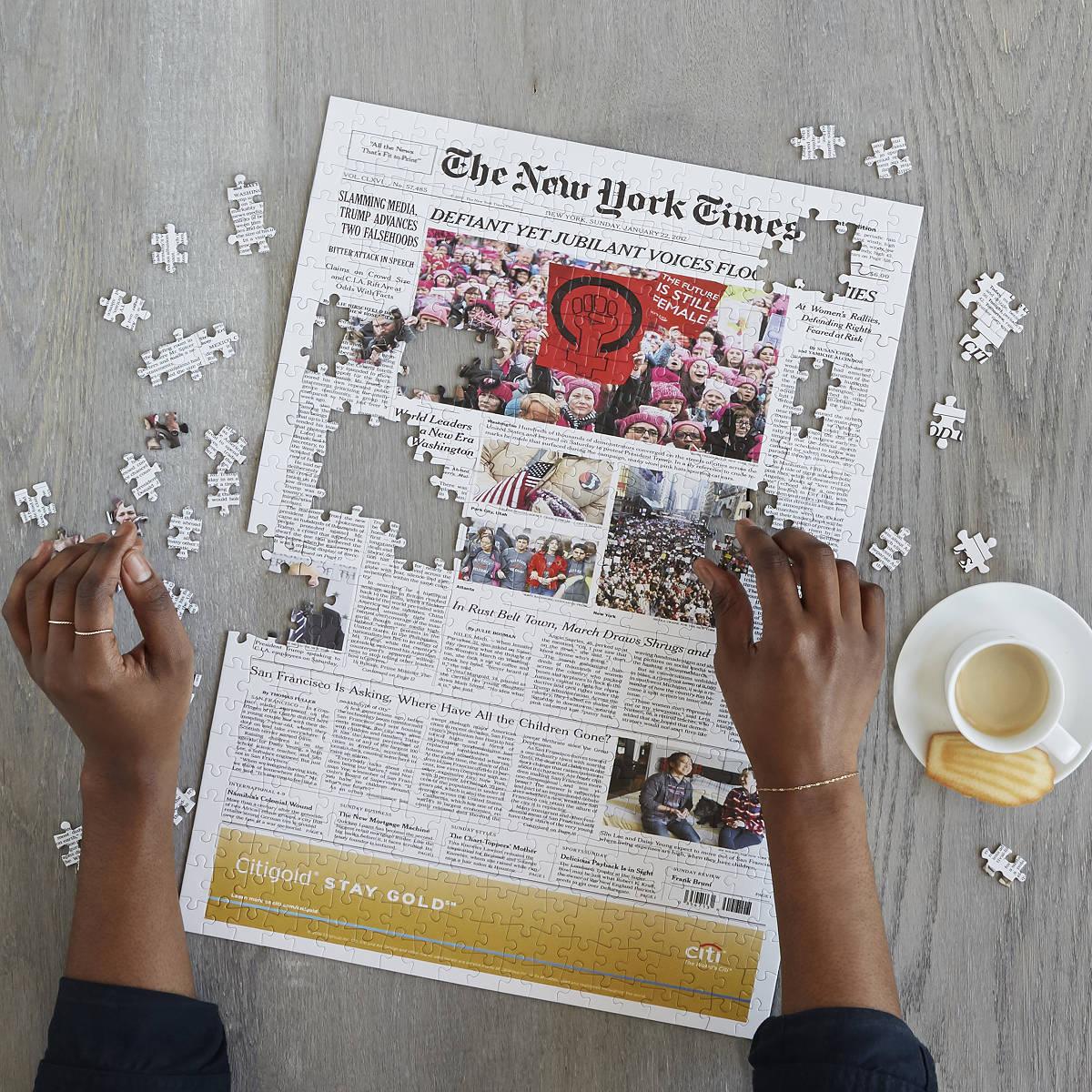 9. Front Page Puzzle
Sometimes you just can't beat the classics. Sitting down to do a puzzle with your other half is a fun and lighthearted way to spend quality time together. It's collaborative rather than competitive, and there's not too much strategic thinking involved, so you can talk freely about whatever crosses your mind. Make it an even more meaningful activity by ordering a custom puzzle of The New York Times' front page from a date that's important to you both. It's one of the most relaxing couple games to play at home together.
Uncommon Goods New York Times custom front page puzzle, $50, Uncommon Goods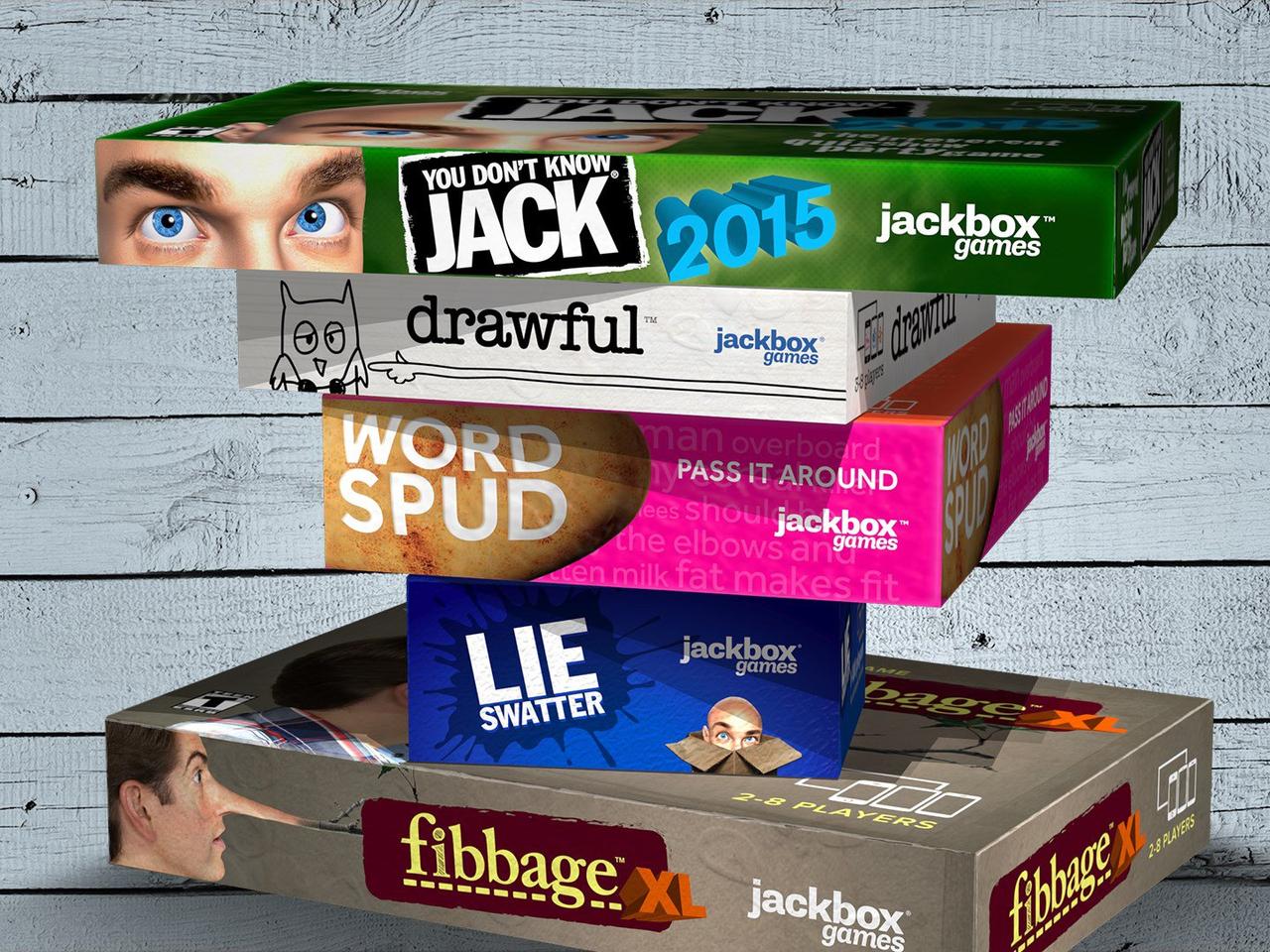 10. The Jackbox Party Pack
Why have one fun new game to play at home when you can have five? This fun box set is available on a whole host of platforms, including Xbox, Playstation, Nintendo Switch, Apple TV, and Amazon Fire TV, and all you need to play are two mobile phones or tablets. Our favorite picks are the cheeky trivia game "You Don't Know Jack" and the absurdly fun spin on Pictionary, "Drawful." Each player is given a unique (and often wacky) prompt of something to draw on their mobile device and it's up to the others to correctly guess what it is.
Jackbox Games The Jackbox Party Pack for Xbox, $25, Microsoft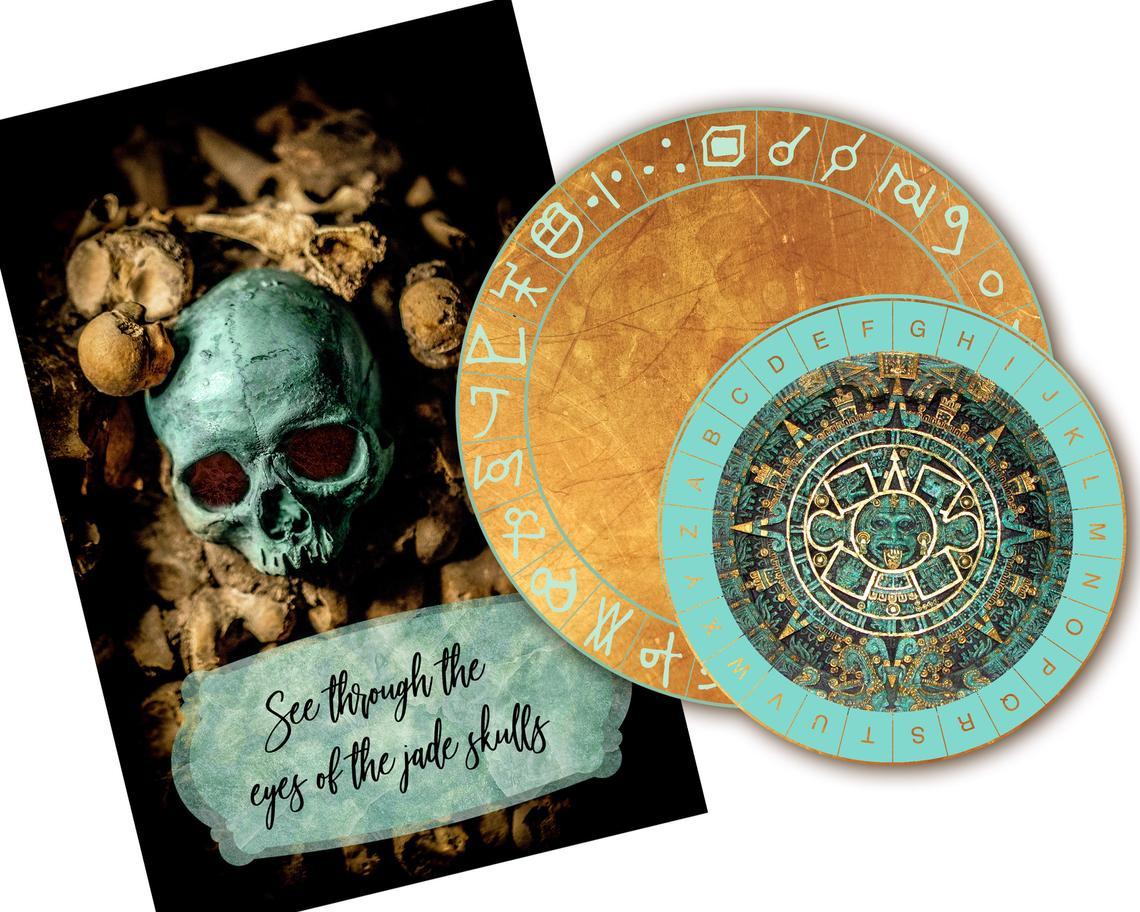 11. Printable Escape Room
We bet you didn't expect an escape room on our list of fun stay-at-home games for couples! This printable download contains everything you need to set up a thrilling escape room without leaving your house. It includes seven challenging puzzles you'll have to work together to figure out. The end goal of this Tomb Raider-themed game is to decipher the coordinates of the lost city (and show off your amazing teamwork skills).
Lock Paper Escape adventure seeker themed escape room, $15, Etsy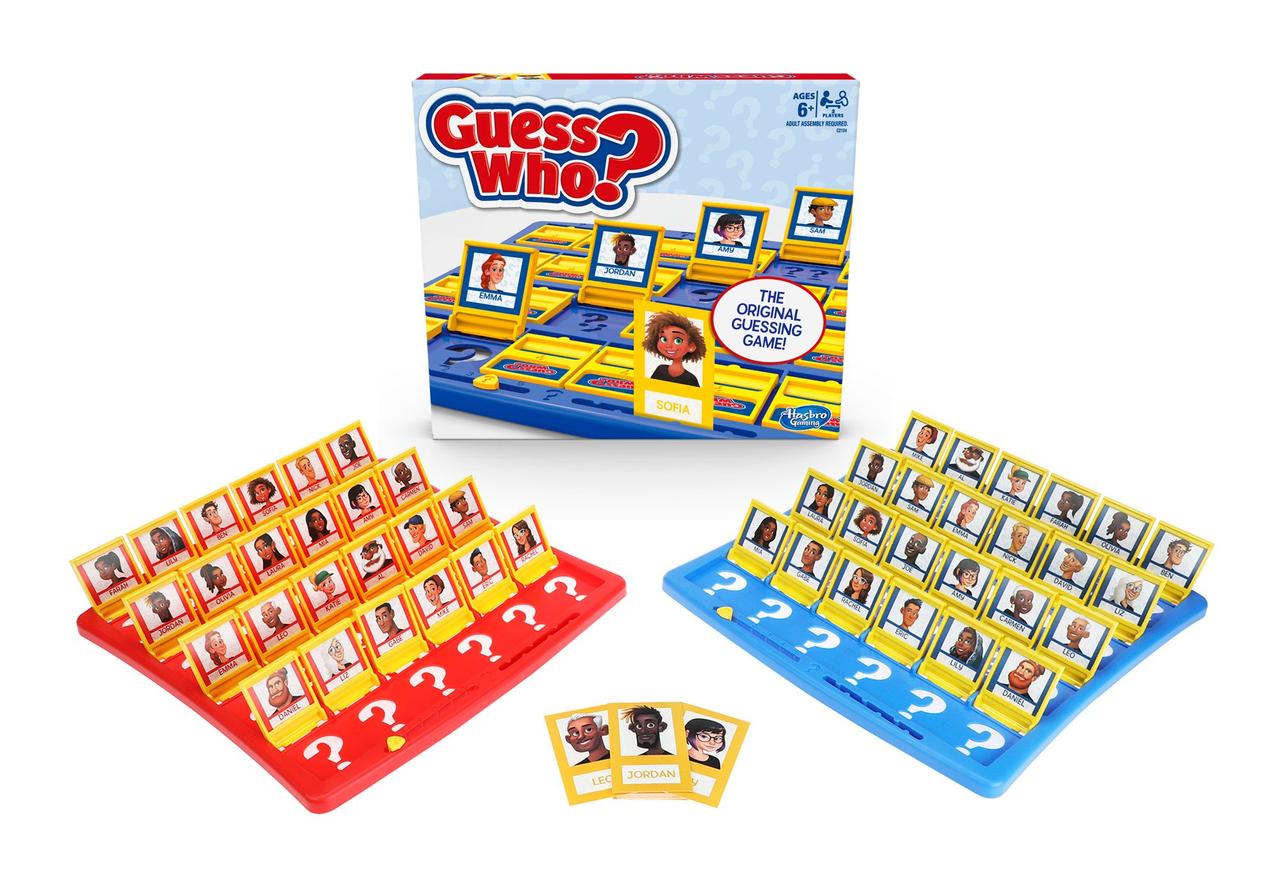 12. Guess Who?
This classic game for two is one of our favorites, especially when you swap out the original characters for some of your favorite faces from TV, the movies, or wherever. We especially love these Schitt's Creek- and The Office-themed cards you can print out and add to the game. To play, you each must select a character from your board. You then take turns asking yes or no questions to guess who the other person has picked. When you think you know the answer, feel free to make a guess. But be careful, if you say the wrong name you lose the game!
Hasbro Guess Who? original guessing game, $14, Walmart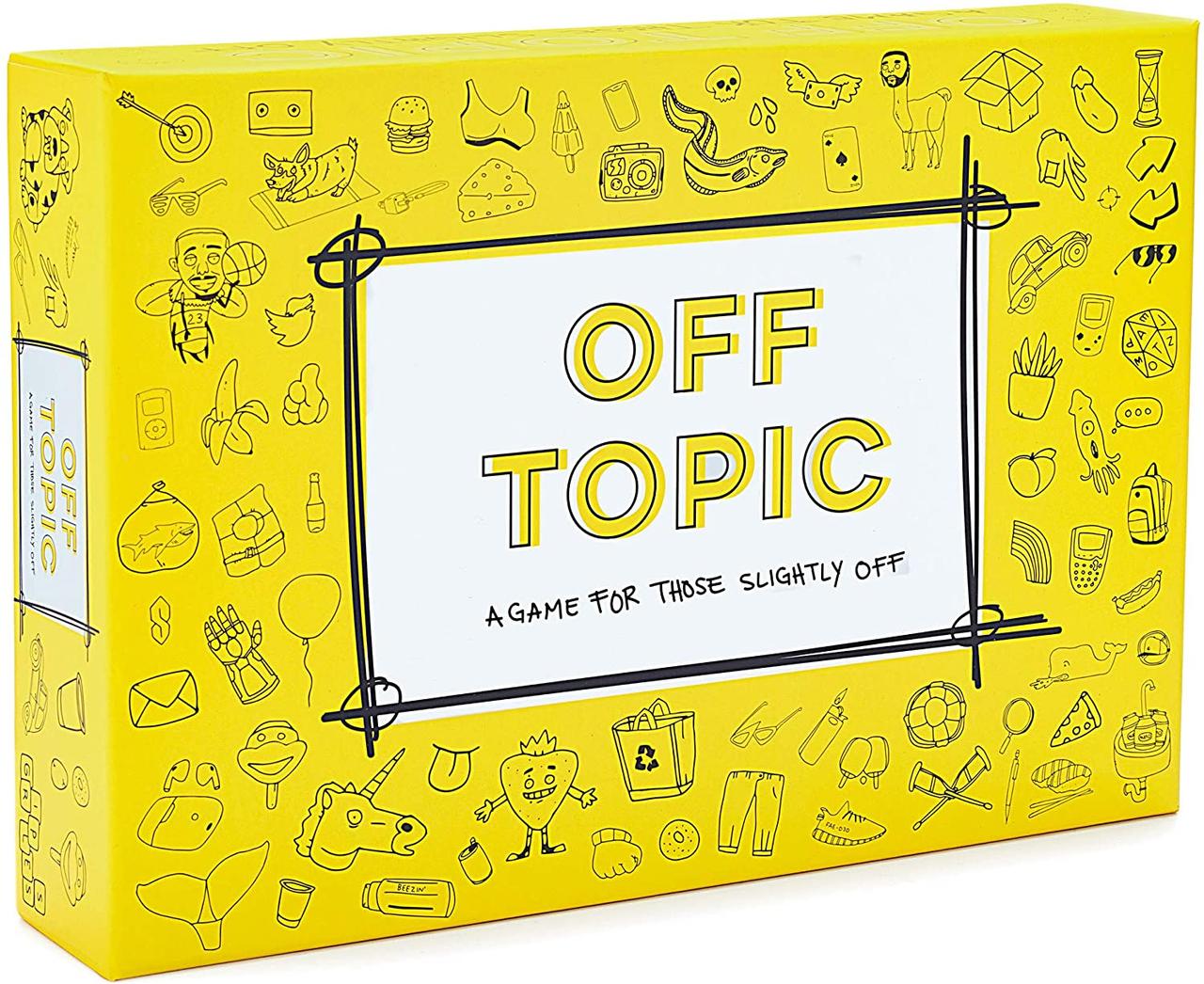 13. Off Topic
In this fast-paced party game it's a race against time to come up with as many answers as possible before the timer runs out. To play, someone draws a card to select the topic and then rolls the die to choose a letter. From there, it's up to each player to come up with as many words as possible relating to the topic that begin with that specific letter. But coming up with answers is only half the fun—you then have to convince your other half of any creative (or just downright questionable) words you've listed.
Off Topic Off Topic party game, $30, Amazon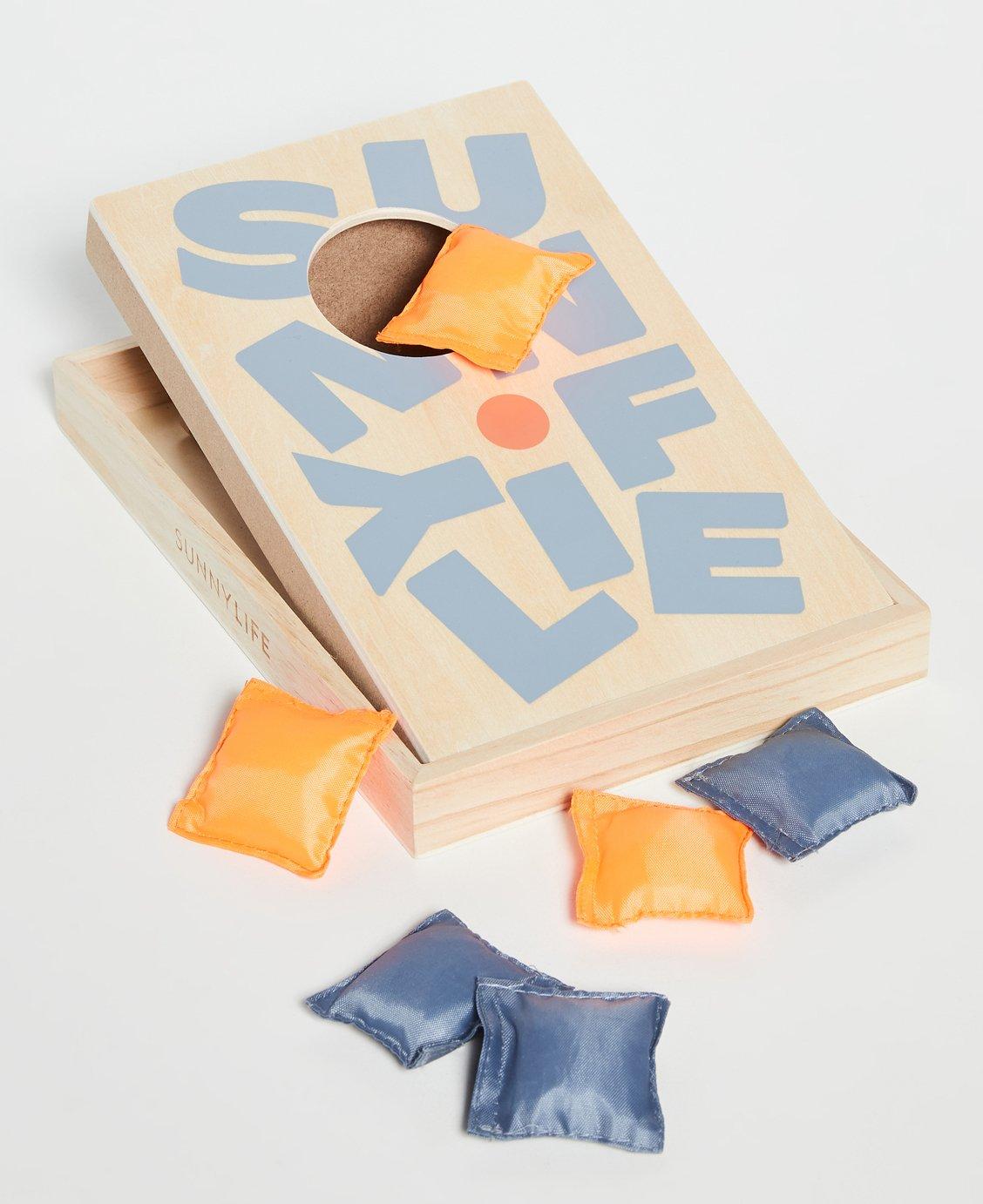 14. Miniature Cornhole
This travel-sized cornhole set turns a tailgate classic into one of the most fun indoor games for couples. You and your partner take turns throwing a bag into the hole—if it goes in you earn three points and if it lands on the board you earn one point. Traditionally, the first person to 21 wins, but you can keep playing all night.
SunnyLife travel cornhole, $22, Shopbop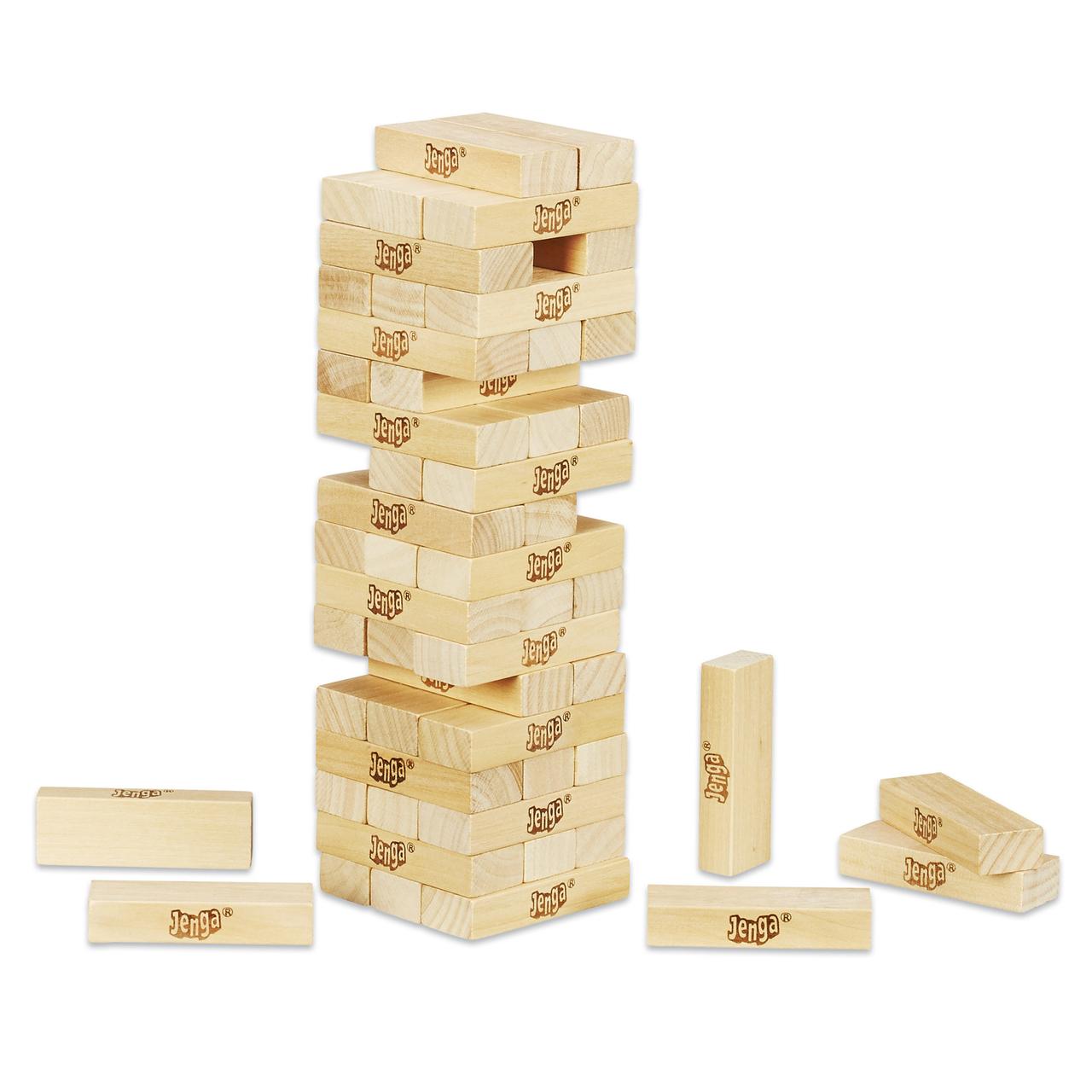 15. Jenga
Jenga is one of the most simple and fun games for couples at home looking for nostalgic entertainment. This tried-and-true option is easy to set up, nerve-wracking to play, and incredibly entertaining when it all comes crashing down. Don't worry—there's plenty of time for a rematch.
Hasbro Jenga stacking game, $13, Walmart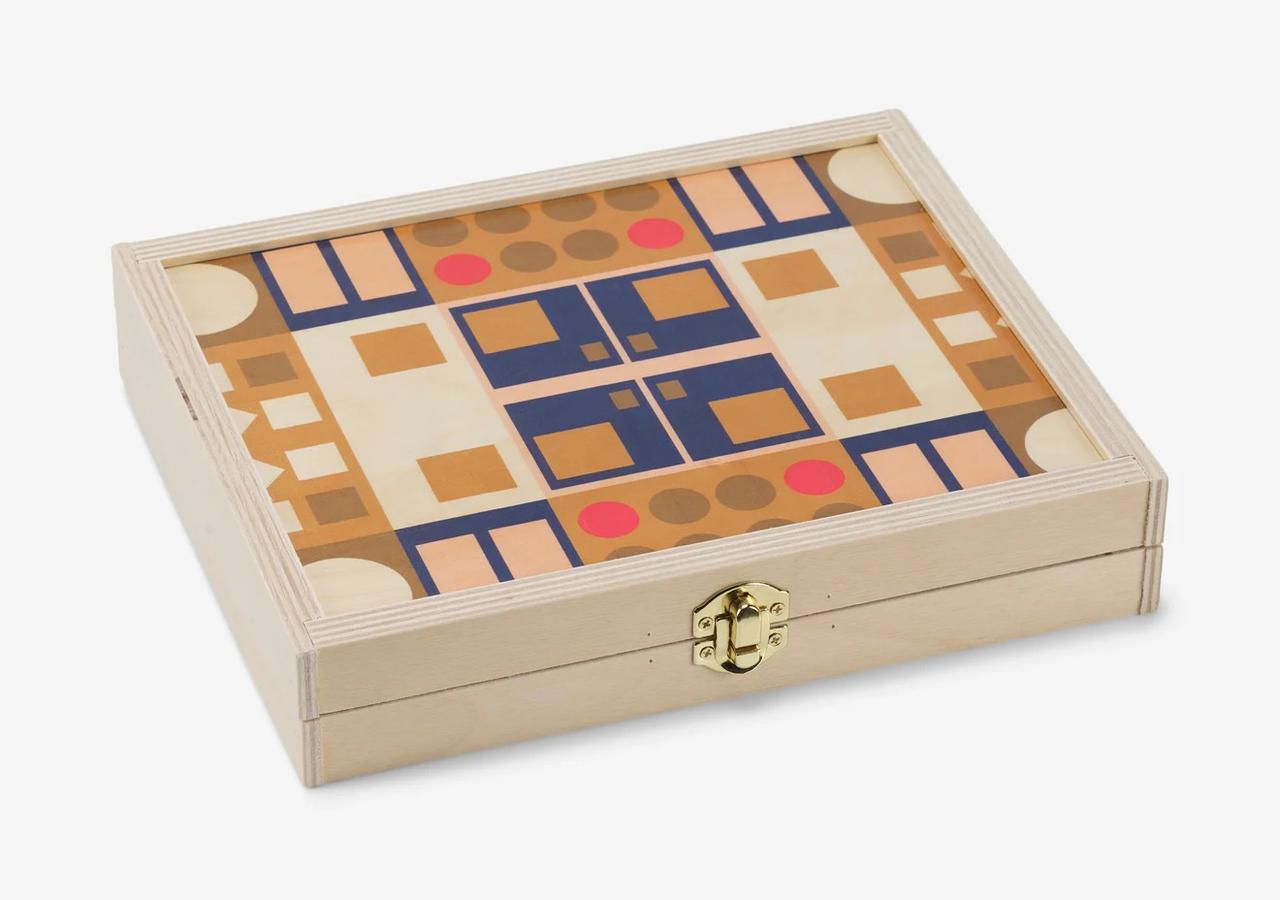 16. Backgammon
Unlike checkers, the goal of backgammon is to be the first to remove all of your pieces from the board. The age-old game involves a few fun rules—and some fun jargon—for you to learn together. Backgammon is one of the top games for couples if you're looking for something that combines skill and strategy with a little bit of luck. Plus, the boards can be downright beautiful. This one practically doubles as decor.
Wolfum travel backgammon set, $125, Bespoke Post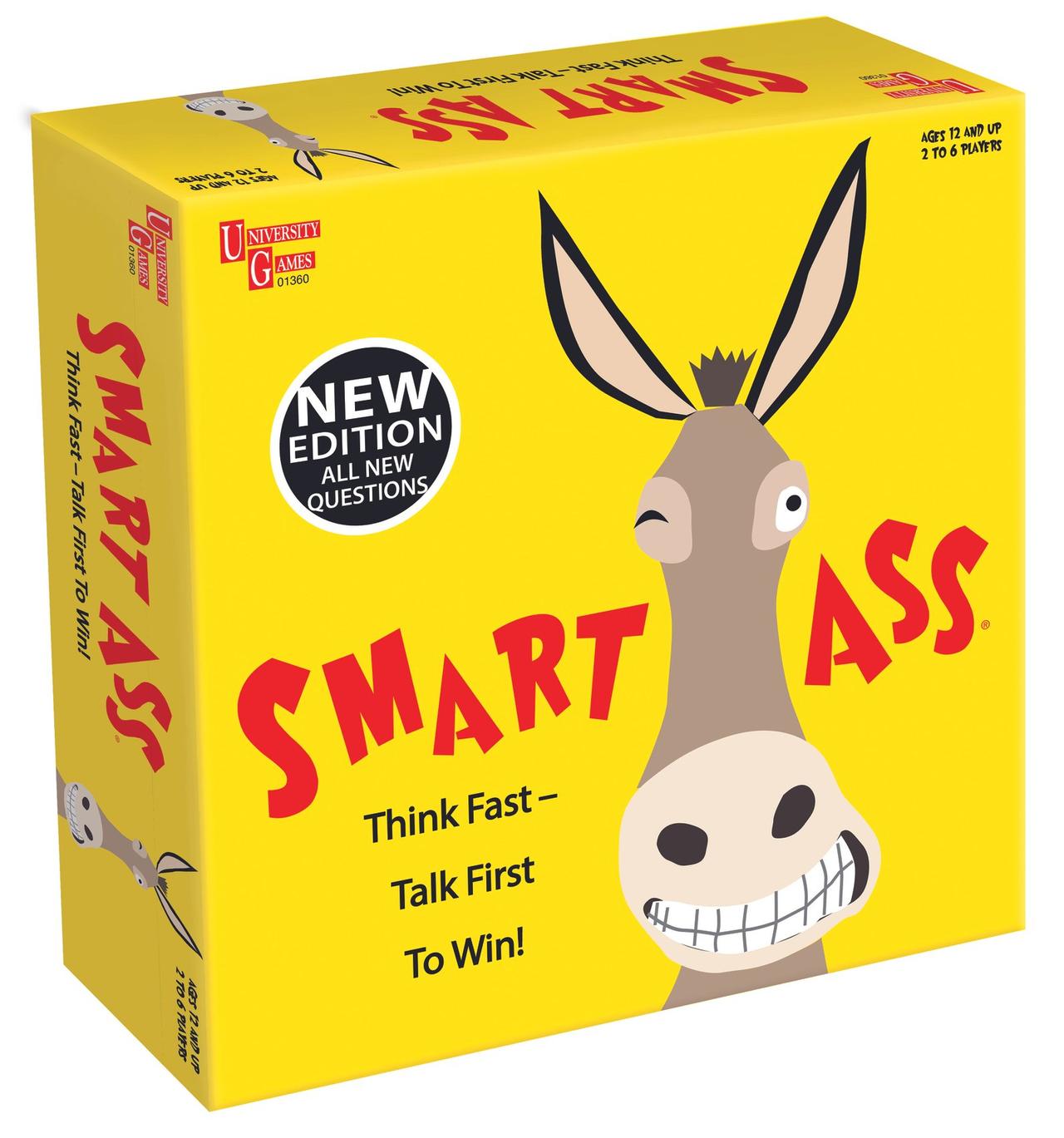 17. Smart Ass
Test your general knowledge with a trivia game designed to find out who the real "smart ass" in the relationship is. To start off, one of you must roll the die to select a category. Then, that person picks up a card from the selected category and reads out the clues. The other player must try to name the person, place, or thing in question. A right answer means you get to move forward on the board, but a wrong answer means you stay where you are and your opponent moves forward instead. Bring on the competition!
University Games Smart Ass game, $22, Walmart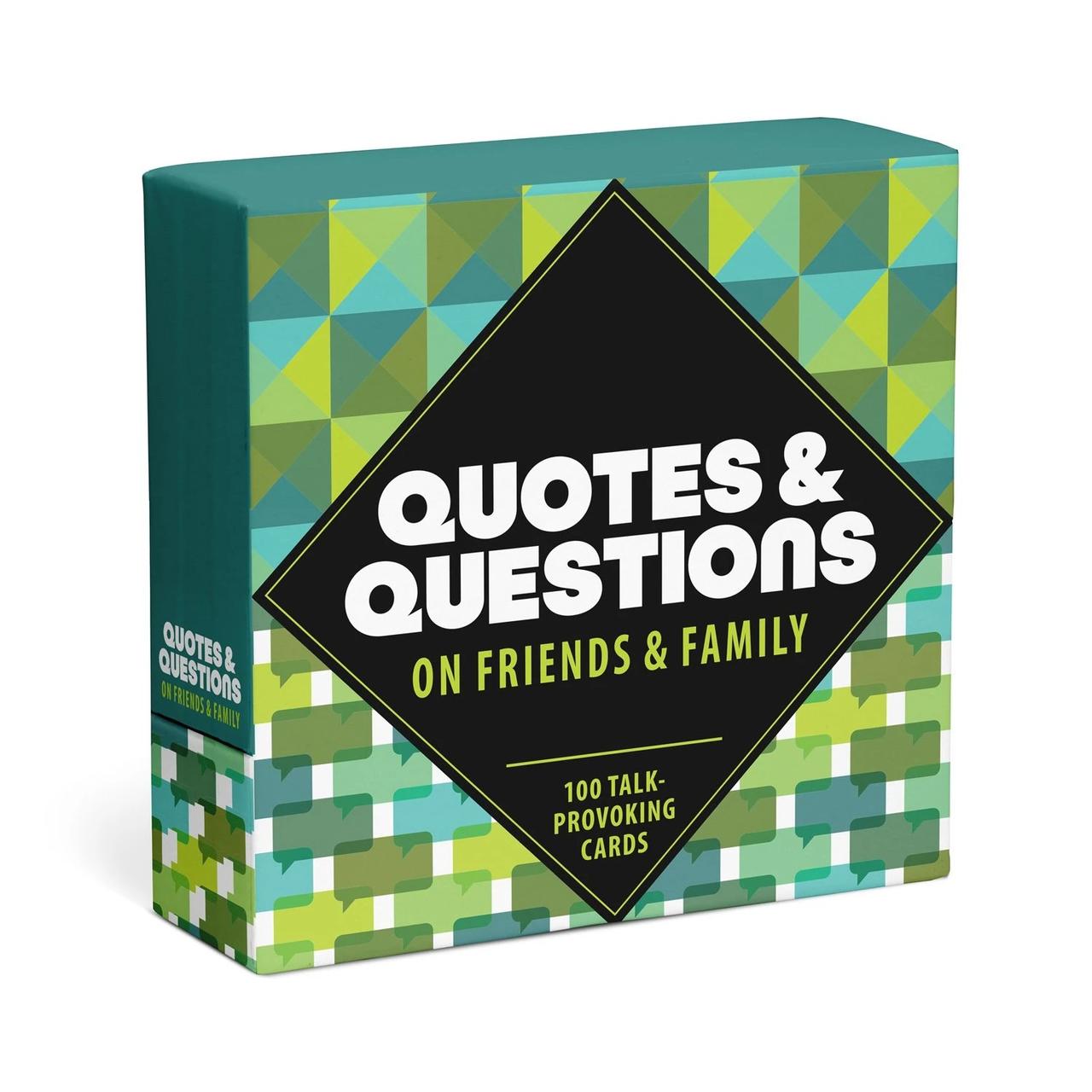 18. Quotes & Questions
Think outside the box in your search for fun couple games to play at home. These conversation cards aren't necessarily a traditional game, but they'll lead to some interesting and meaningful conversations with your partner. Each card pairs a thought-provoking quote with a unique question for each of you to answer. Expect to cover topics like your childhood experiences and favorite family moments.
Knock Knock Quotes & Questions on Friends & Family: 100 Talk-Provoking Cards, $16, Knock Knock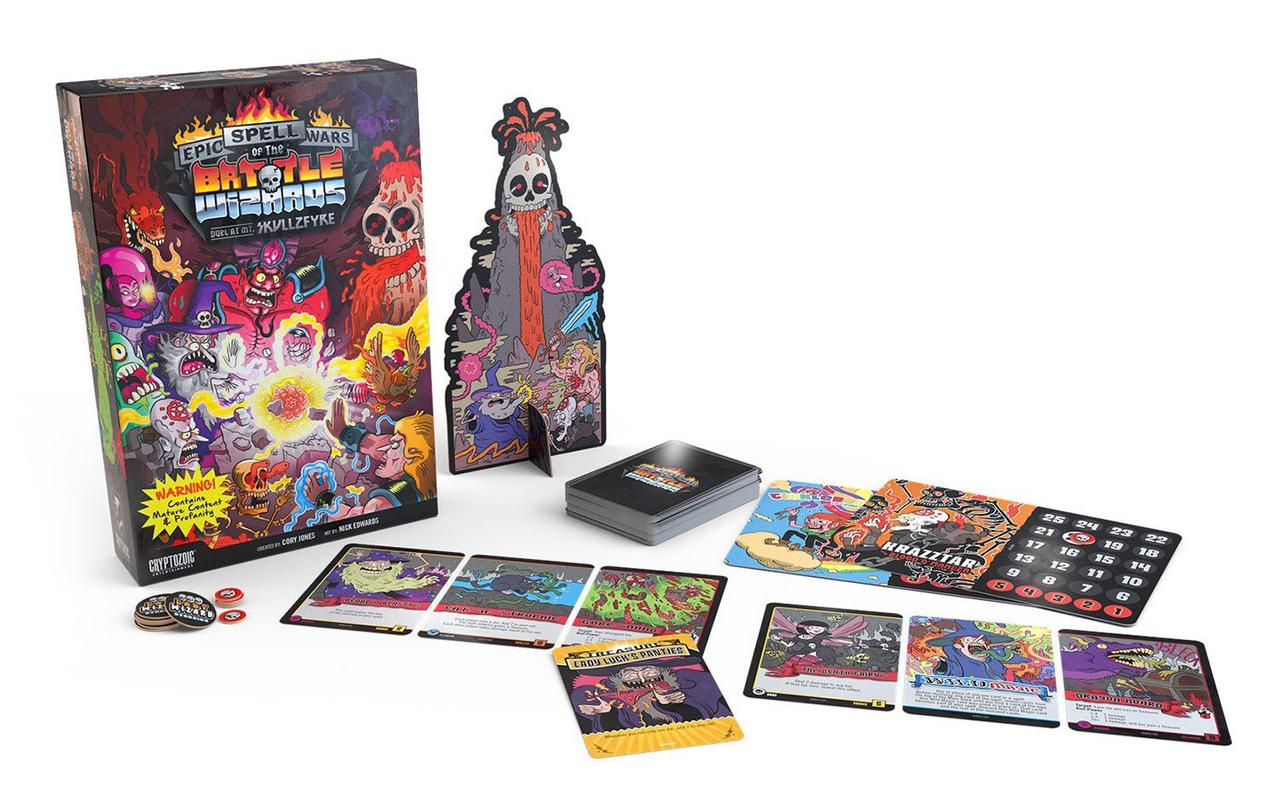 19. Epic Spell Wars
People love this adult card game, and for good reason. Who doesn't want to have an epic wizard duel with their friends and family? To start off, you each pick a wizard. The game is then played in rounds, ending when one of you acquires three "last wizard standing" tokens. There are a few other rules to pick up as you go, but once you get to grips with them, you'll want to play this funny and fantastical game again and again.
Cryptozoic Epic Spell Wars of the Battle Wizards: Duel at Mt. Skullzfyre, $30, Cryptozoic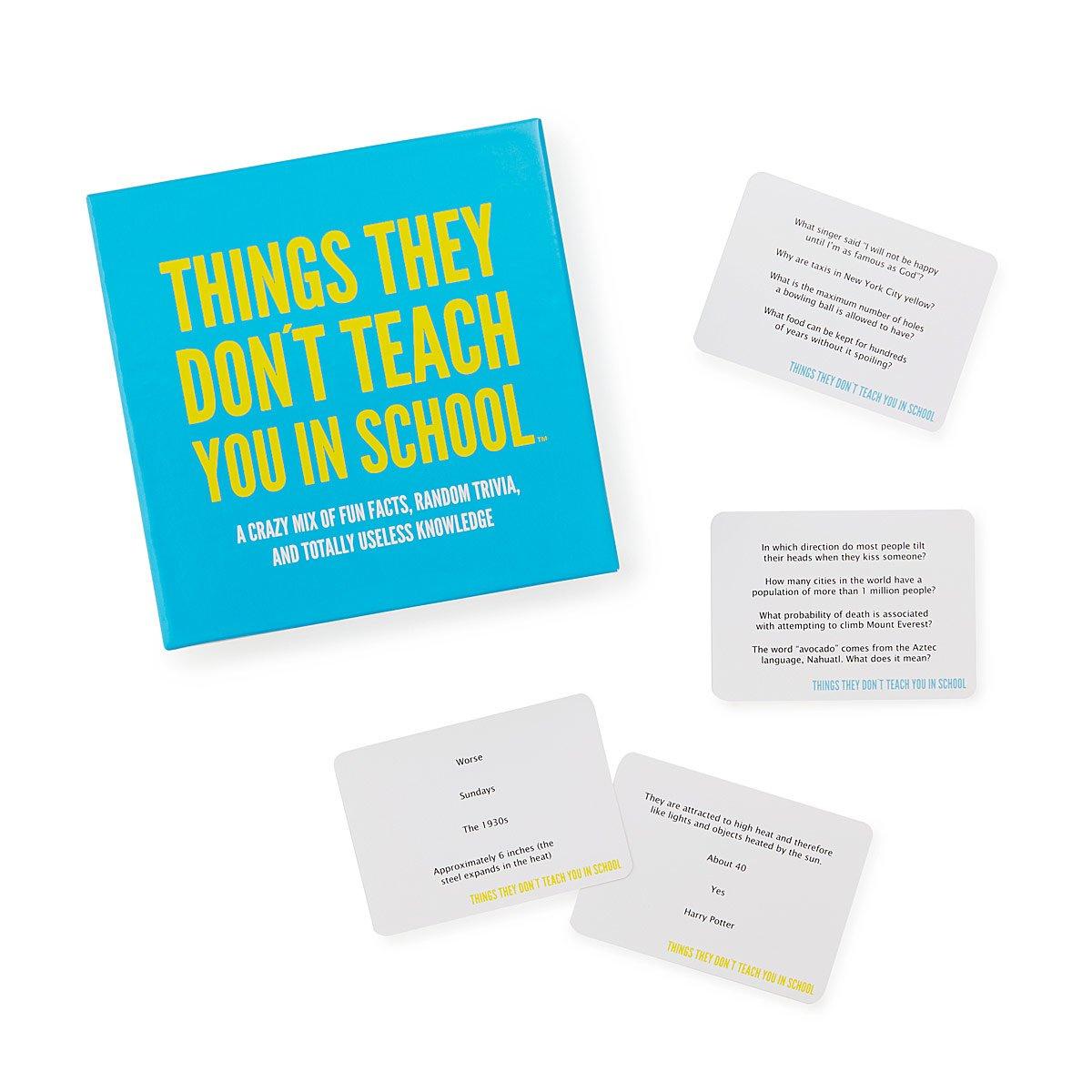 20. Things They Don't Teach You in School
Trivia is one of our favorite options when it comes to games for couples to play together at home. Not only is it super entertaining, but you'll likely both learn something too. These quirky cards will challenge your guessing abilities as much as they test your random knowledge. Plus, because the questions are so unusual, neither of you is likely to have a huge advantage over the other.
Uncommon Goods Things They Don't Teach You in School game, $20, Uncommon Goods
21. Villainous
Sometimes you just can't help but root for the bad guy, and that's what this board game is all about. To start, you each get to pick out your favorite Disney villain. Each one comes with a corresponding realm board, two decks of cards, a villain guide, and a reference card. Your goal is to fulfill your character's individual objective (think: placing a curse or defeating the hero) and the first person to do this wins.
Disney Villainous game, $45, Disney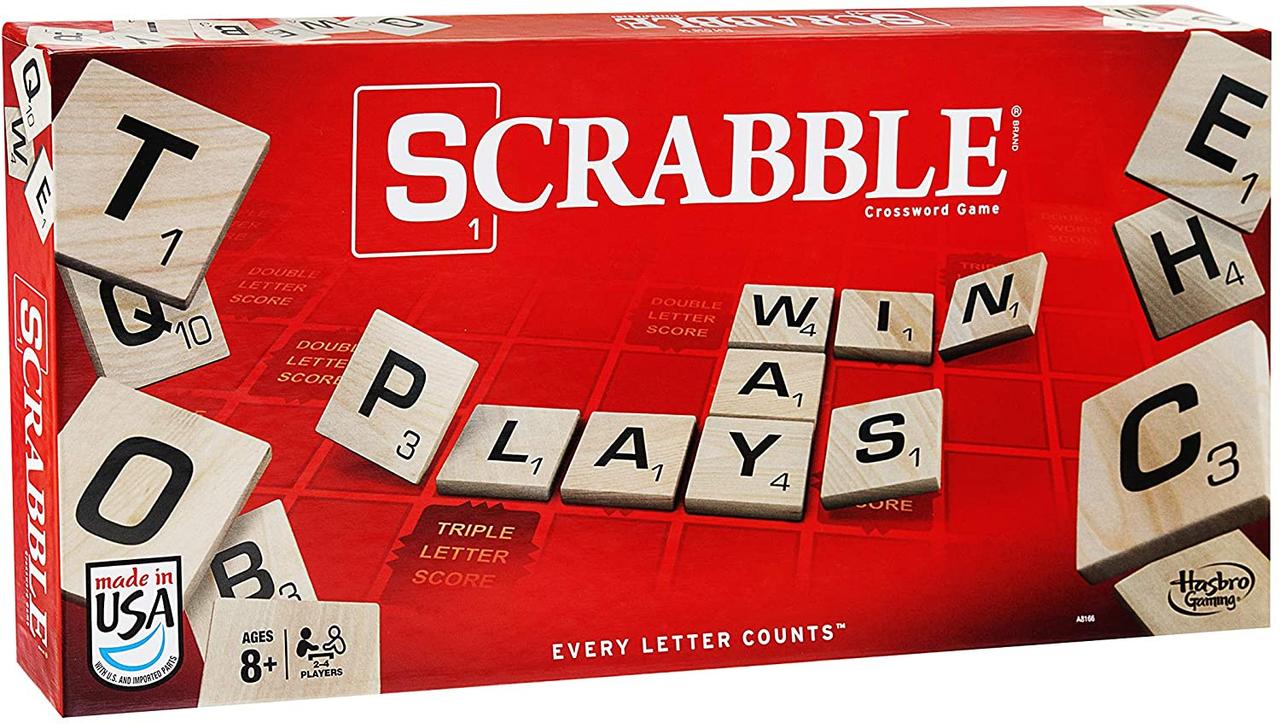 22. Scrabble
Scrabble is one of our all-time favorite board games for couples to play at home. If you and your S.O. have a way with words, you definitely want to add it to your collection. Without looking, each player picks out seven letters at a time and tries to play the highest-scoring word possible. Their word has to join up with someone else's on the board (in a way where both still make sense). Make it even more challenging and entertaining by agreeing to only play romantic or naughty words. The highest score at the end of the game wins.
Hasbro Scrabble board game, $18, Amazon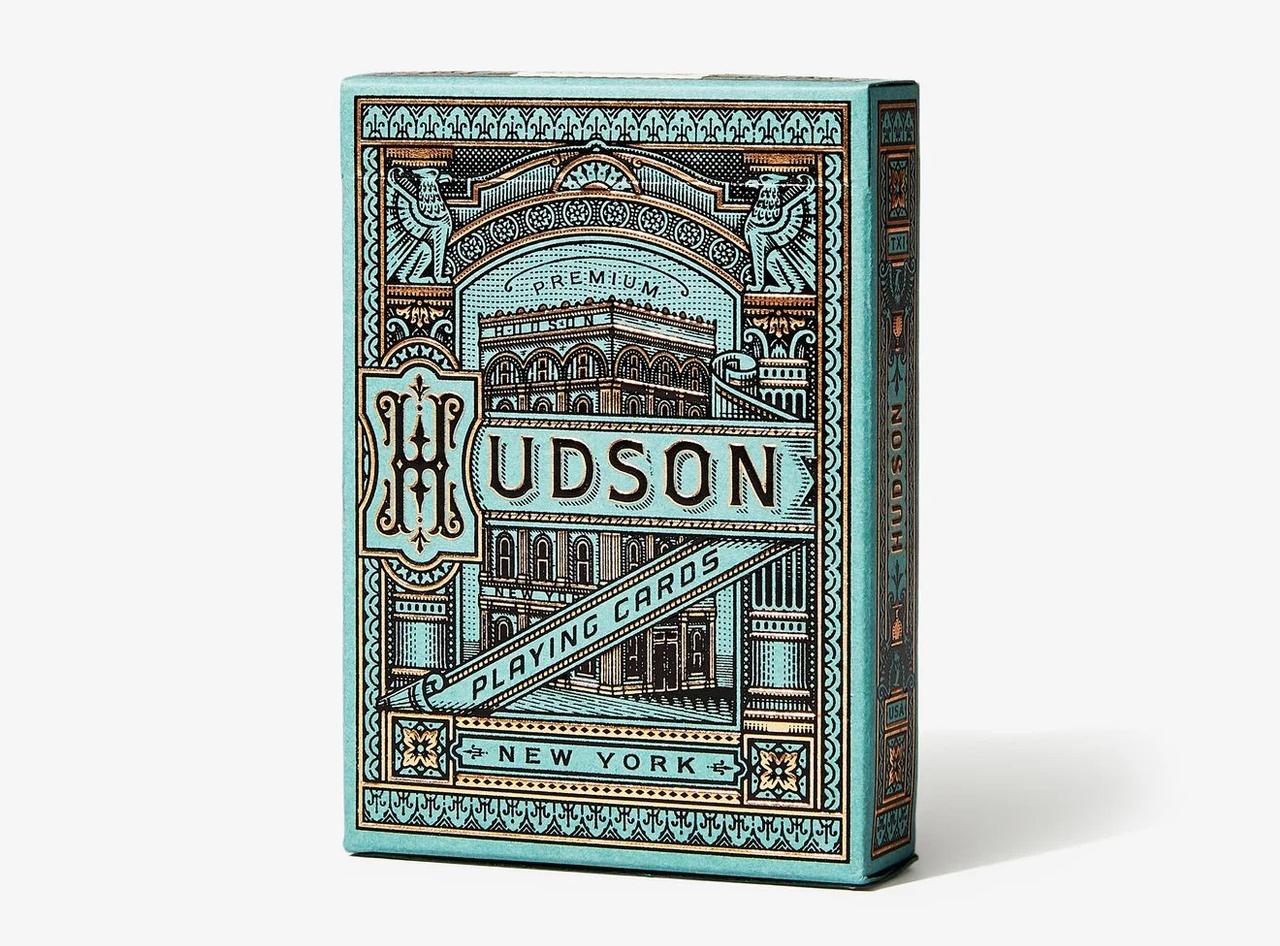 23. Playing Cards
Whether you're looking for drinking games for couples or some family-friendly fun, a deck of cards will give you endless opportunities. We love the stunning illustrations on this deck inspired by a 19th-century factory on the banks of the Hudson. Some of our favorite two-player card games include gin rummy and five card-draw poker.
theory11 Hudson playing cards, $10, Bespoke Post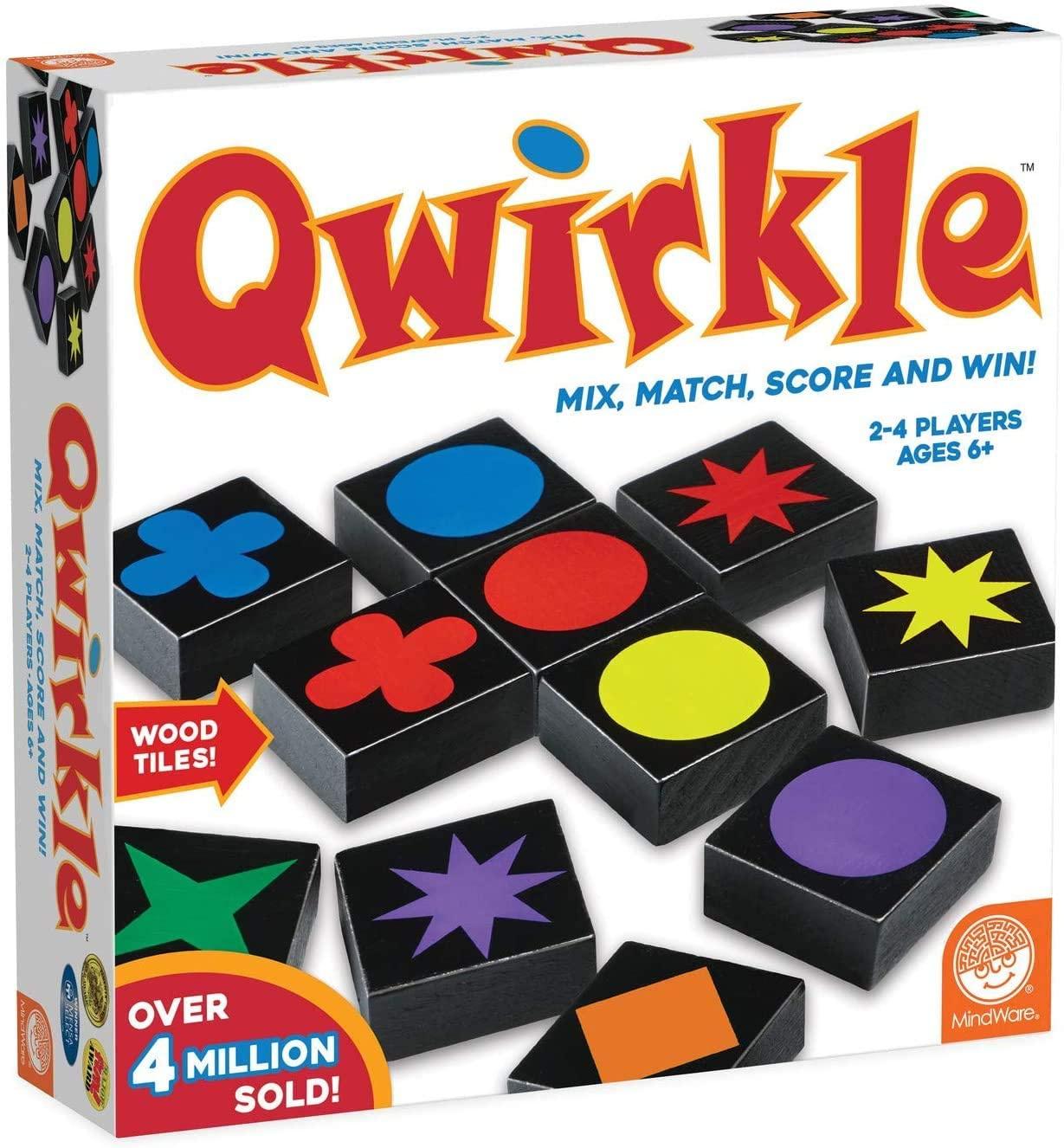 24. Qwirkle
Tactical thinking is the most important thing to bring to the table with this unique board game. The aim is to create lines by matching tiles based on their color or shape in order to collect points. The player with the most points at the end wins. It's one of our favorite family-friendly games to play either as a couple or all together.
MindWare Qwirkle board game, $35, Amazon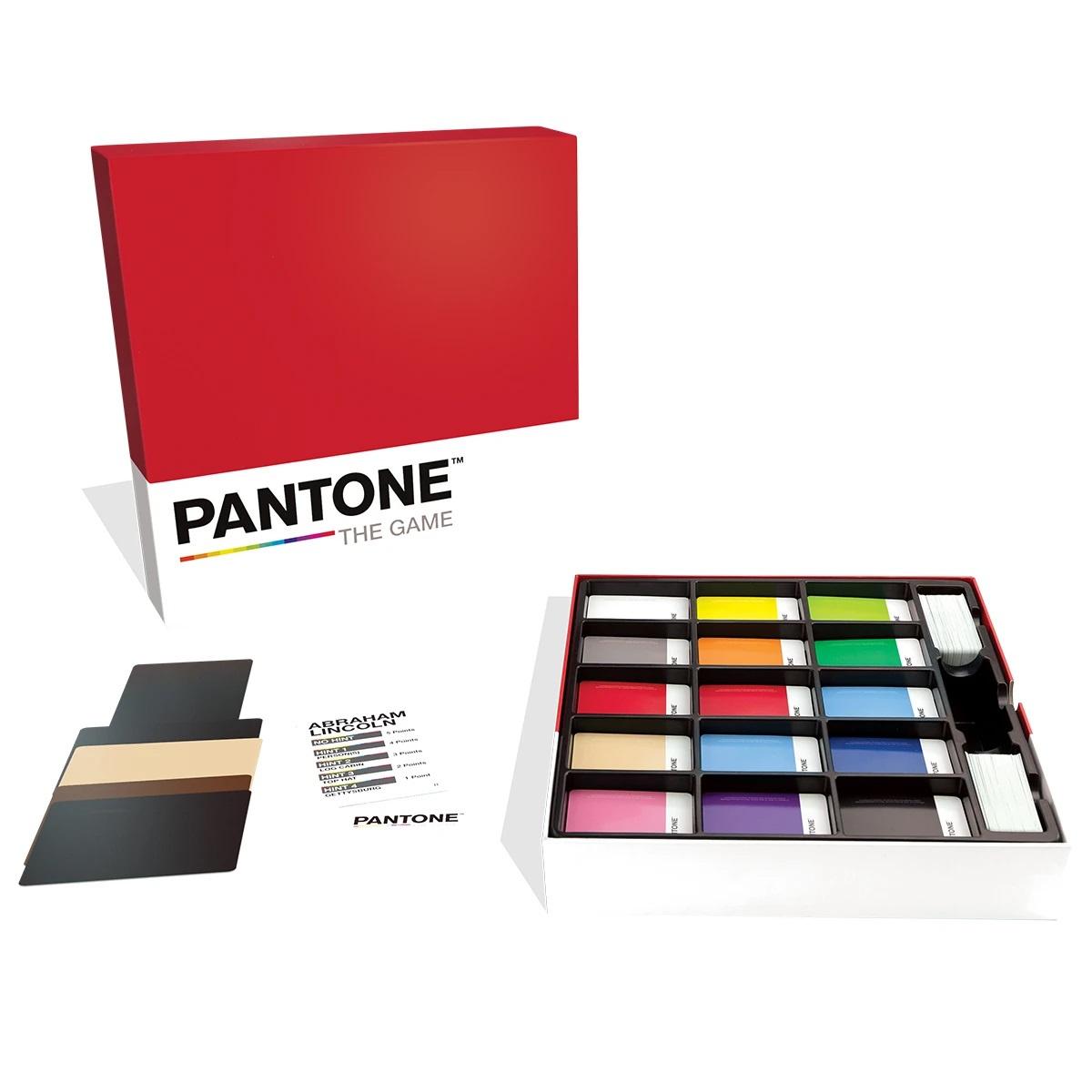 25. Pantone: The Game
If you or your partner is more of a creative than a strategist, check out this unusual game inspired by some of Pantone's most popular colors. To play, simply pick out a character card and try to recreate that person using only the color swatches provided. There are 180 character cards to choose from featuring lots of recognizable names from pop culture. If your S.O. is able to guess who you've created, you both win points. If they need a few hints to get the right answer, the number of points awarded decreases. The game ends after you've both had three turns as the artist and the person with the most points wins.
Cryptozoic Pantone: The Game, $30, Cryptozoic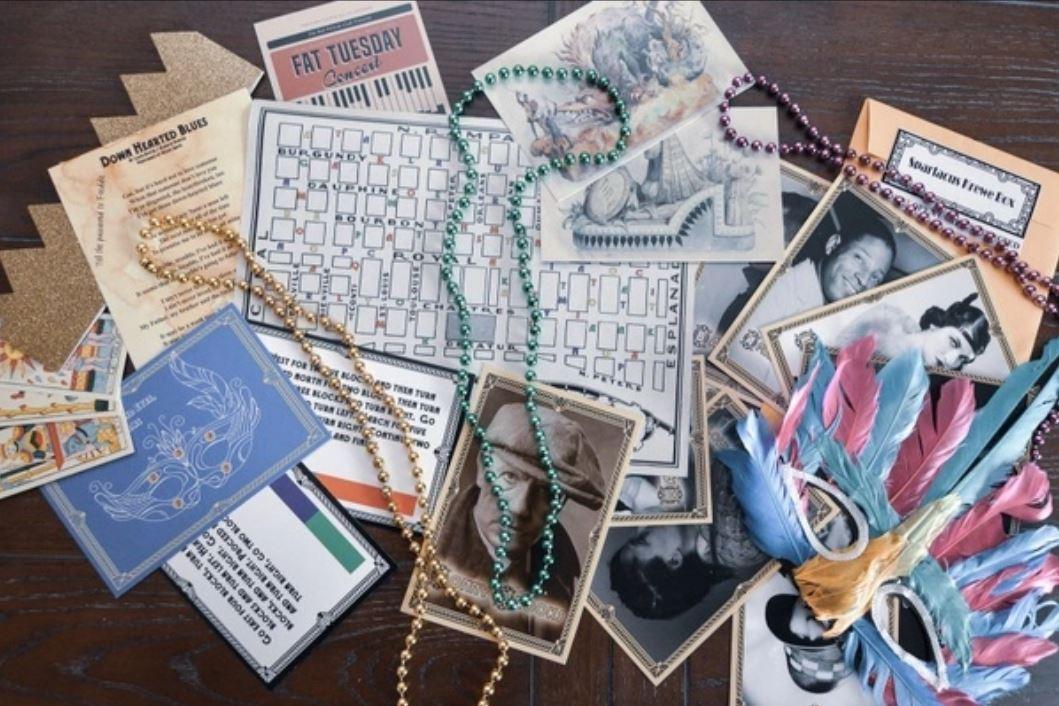 26. The Conundrum Box
Looking for games to play at home that'll strengthen your relationship? The Conundrum Box is a monthly subscription perfect for couples who want to commit to a regular game night. Continuing to take part in recreational activities together over time is a great way to improve your bond. Each month, everything you need to solve new puzzles and unravel a mystery will be delivered right to your door. Game play can take up to three hours, so get comfortable! Bonus: Score 20% off your first shipment of this unique subscription box with our code WEDDING20. It's valid through May 2022.
The Conundrum Box game subscription, from $28 per month, Cratejoy