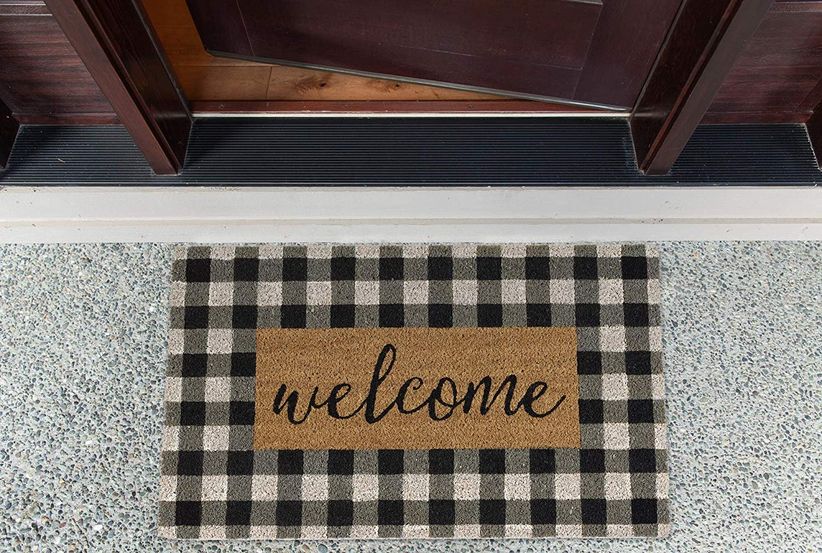 If you need a gift for a housewarming party or are doing some pre-holiday shopping for a couple that just bought a house, consider the job done. We've hand-picked over 30 of the best gifts for new homeowners that you can buy right now, starting at just $17. And if you're shopping for newlyweds who were recently showered with gifts from their wedding registry, we've included plenty of options they might not have yet. From small trinkets that will give the homeowners' new space a touch of charm, to high-tech gadgets that will make the whole #adulting thing way easier, these gifts are sure to brighten their day.
Shop our favorite gifts for new homeowners for every budget and style right here.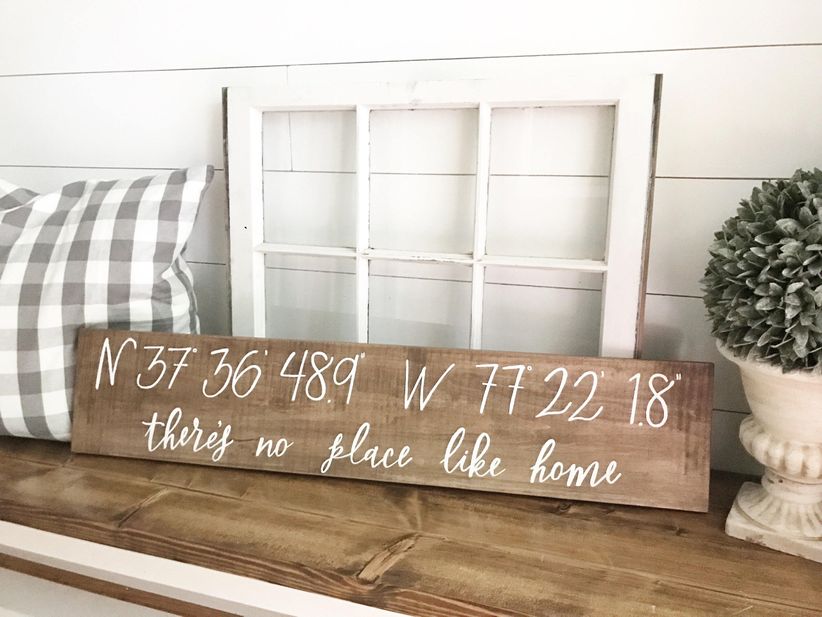 They've finally put down roots, and now you can surprise the happy homeowners with a custom sign that details the exact coordinates of their new house.
Sutley Home latitude and longitude sign, $39, Etsy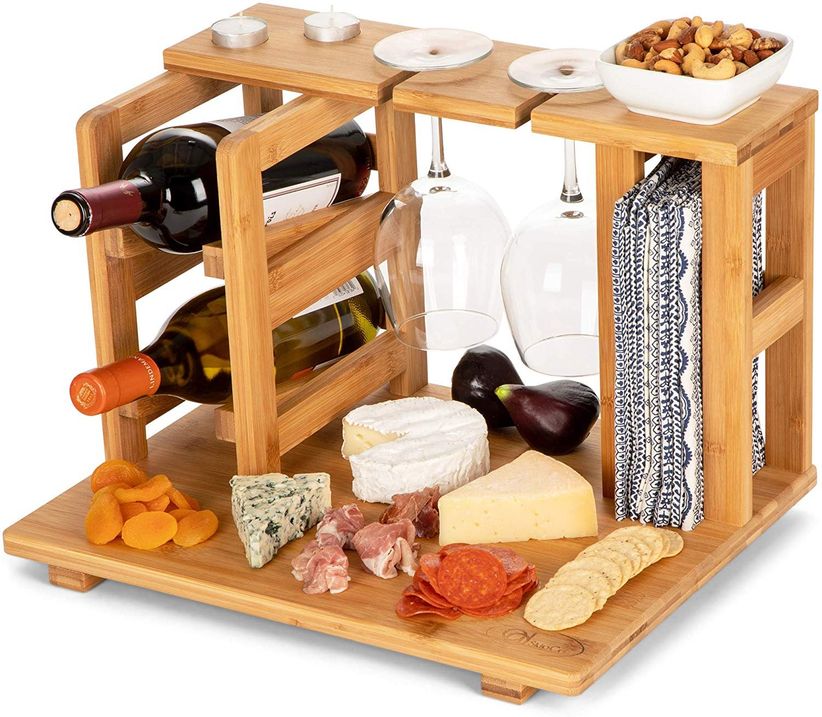 For the couple who loves hosting wine night or dining al fresco in their yard, we recommend this wooden charcuterie board. It holds two glasses, two wine bottles, napkins, and tea candles, with plenty of room to spare for cheeses and other snacks. Plus, it feels a little European!
Ad Skipco bamboo wine and cheese display board, $49, Amazon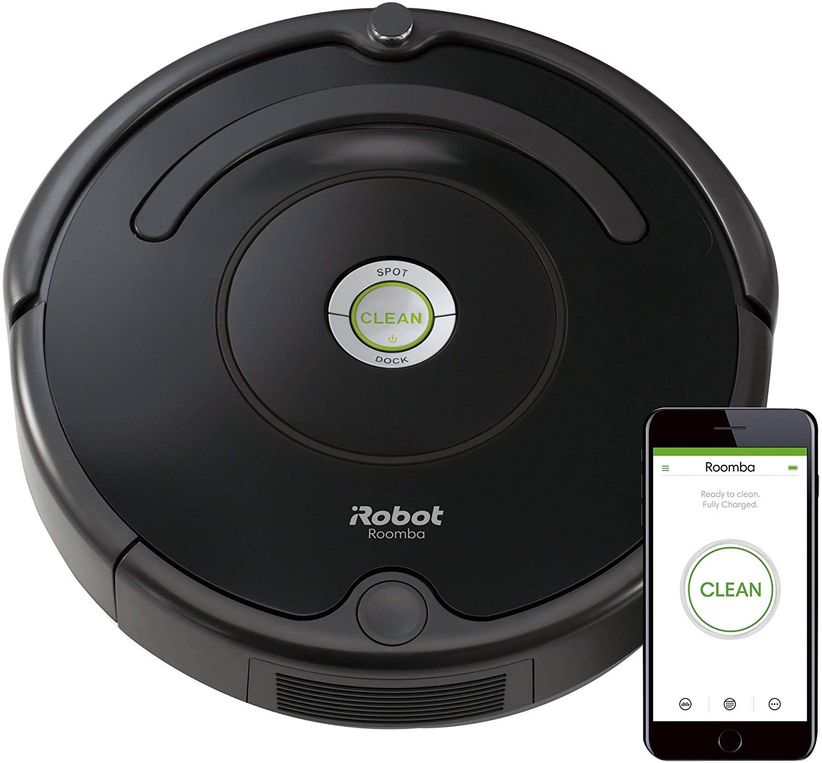 Upgrading to a bigger, more permanent space means more cleaning, too. Help the new homeowners get the job done effortlessly with a hands-free vacuum that can be controlled from anywhere via the iRobot app, Alexa, or Google Home.
iRobot Roomba robot vacuum, $270, Amazon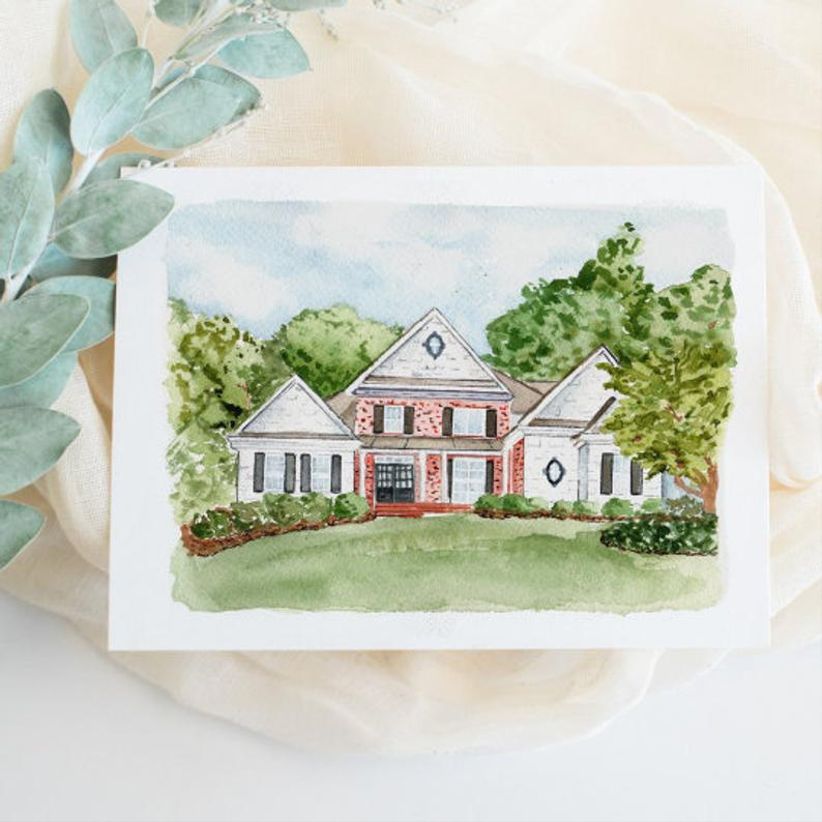 A hand-painted portrait of the recipients' new house is one of the most thoughtful gifts for new homeowners. Present the painting in a nice frame so that it's ready to hang on the wall.
This Creative Nest watercolor home portrait, from $135, Etsy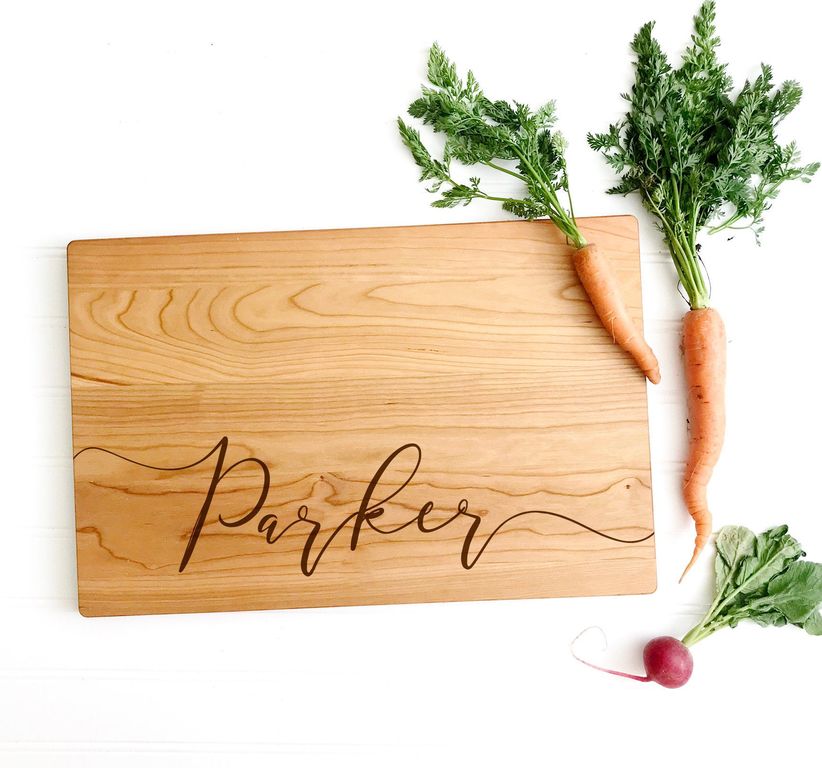 A cutting board always comes in handy for friends who love to cook, especially if it's personalized with their last name.
Milk and Honey Luxuries last name board, from $26, Etsy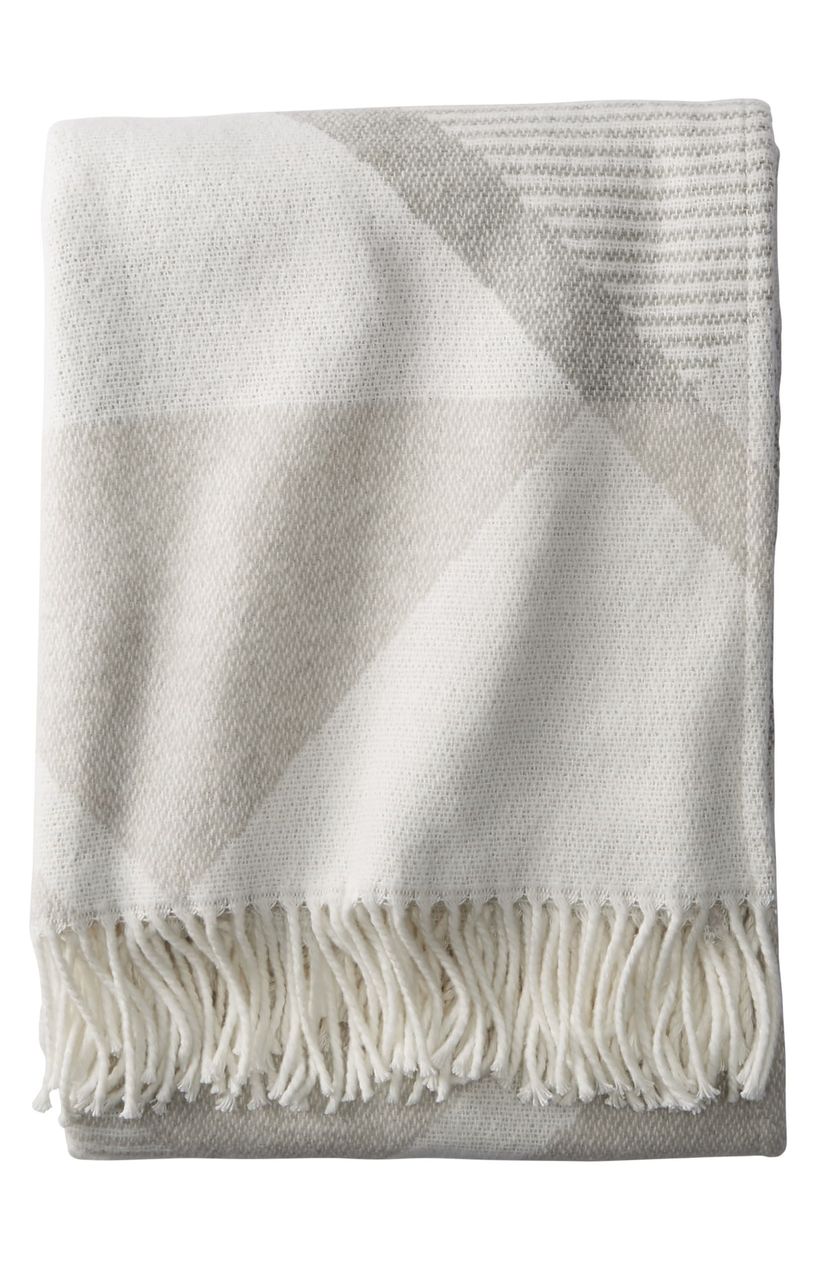 Treat the new homeowners to a splurge-worthy throw blanket. This Pendleton knit works for a variety of home decor styles, thanks to the neutral gray color palette and subtle geometric print.
Pendleton serrado throw blanket, $100, Nordstrom
If you didn't know there was such a thing as a "new home" candle, you do now! This luxurious candle has notes of citrus, cedarwood, and jasmine to fill the house with a refreshing, clean scent.
Homesick three-wick "new home" candle with soy wax, $60, Amazon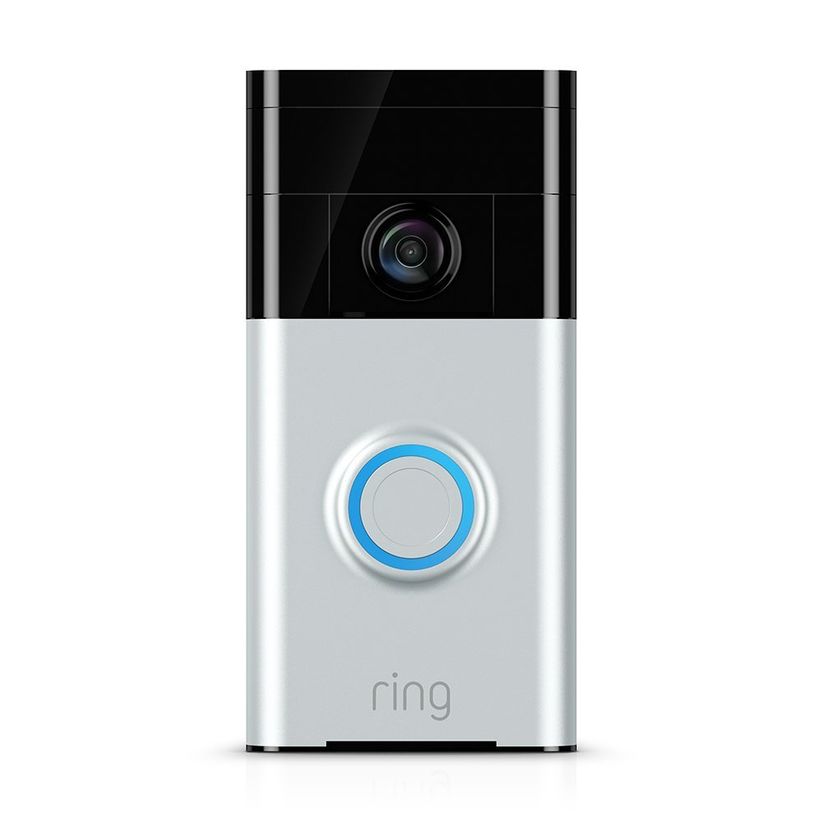 An HD video doorbell offers peace of mind whether the couple is at home or away, especially if they've moved from a secured-entry apartment building to a single-family home or townhouse.
Ring video doorbell, $100, Amazon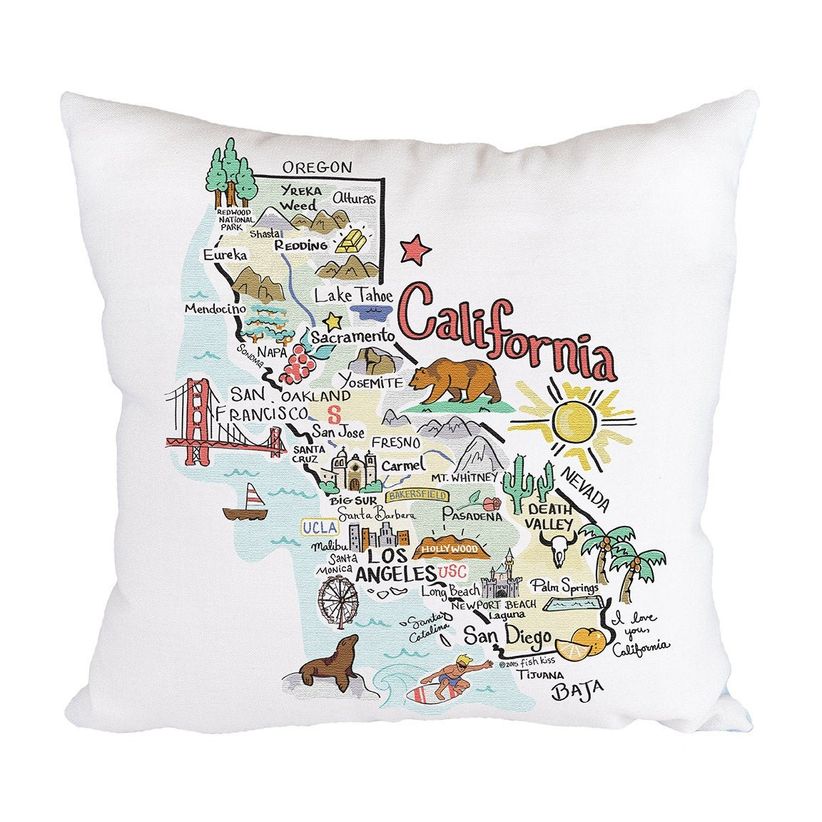 If your friends bought a house in a new state—or hail from different parts of the country—remind them of their roots with an illustrated map that shows all there is to love about their home state(s).
Fish Kiss Brand state map pillow, $35, Etsy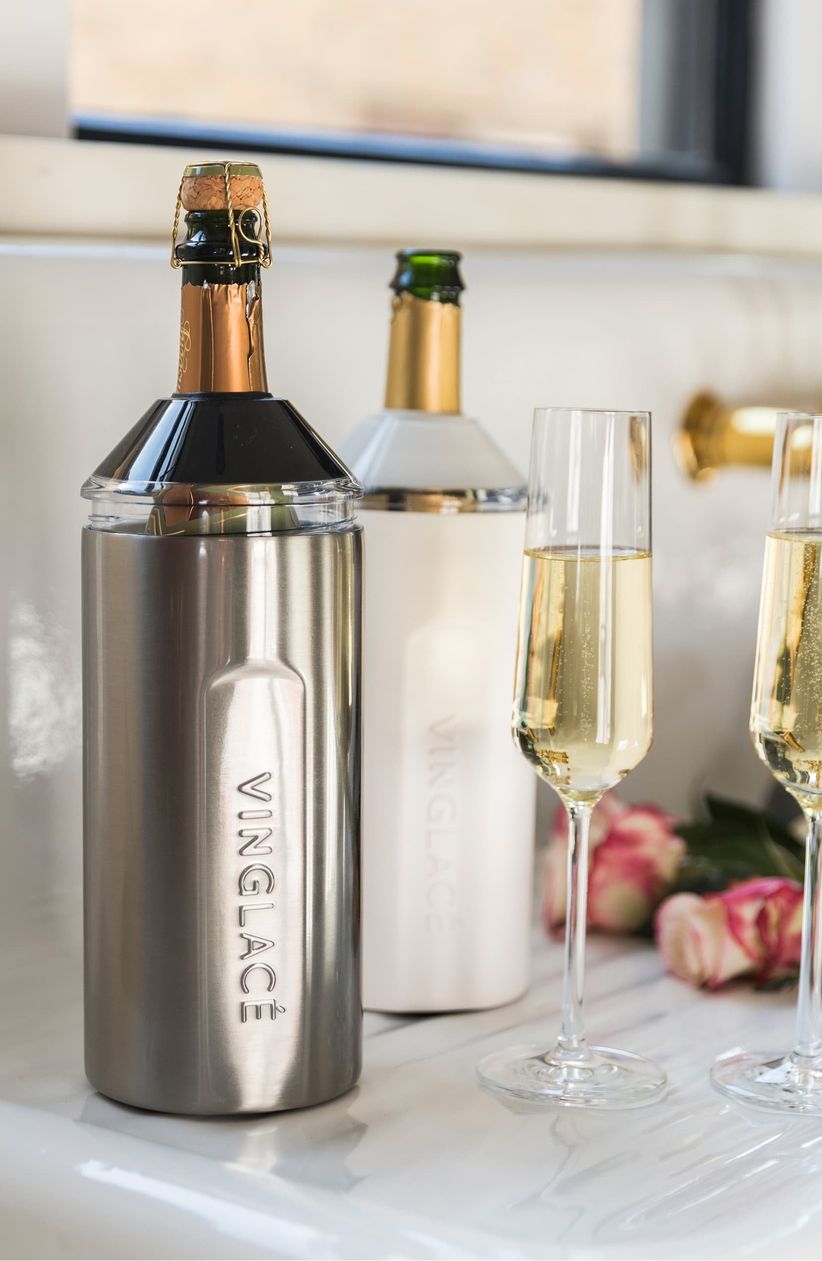 This wine chiller feels extra-fancy and might not be something that new homeowners would consider investing in for themselves (unless they happen to be sommeliers).
Vinglacé wine chiller, $90, Nordstrom
Handmade baskets are simple, practical gifts for new homeowners that will last for years. This artful woven pair would instantly add charm to any kitchen or living space.
Xinh and Co. Goods open weave fruit baskets (set of two), $42, Etsy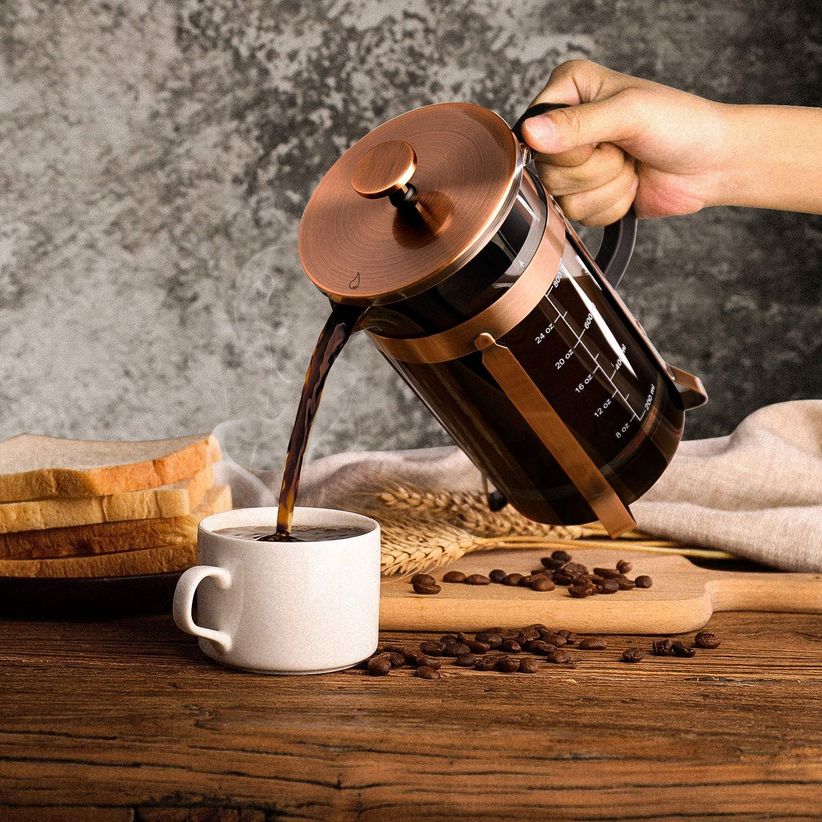 Instant coffee machines are super-convenient, but a good ol' fashioned French press maker recreates a gourmet café experience right at home. We like the copper details on this affordable option.
Veken French press coffee maker, $25, Amazon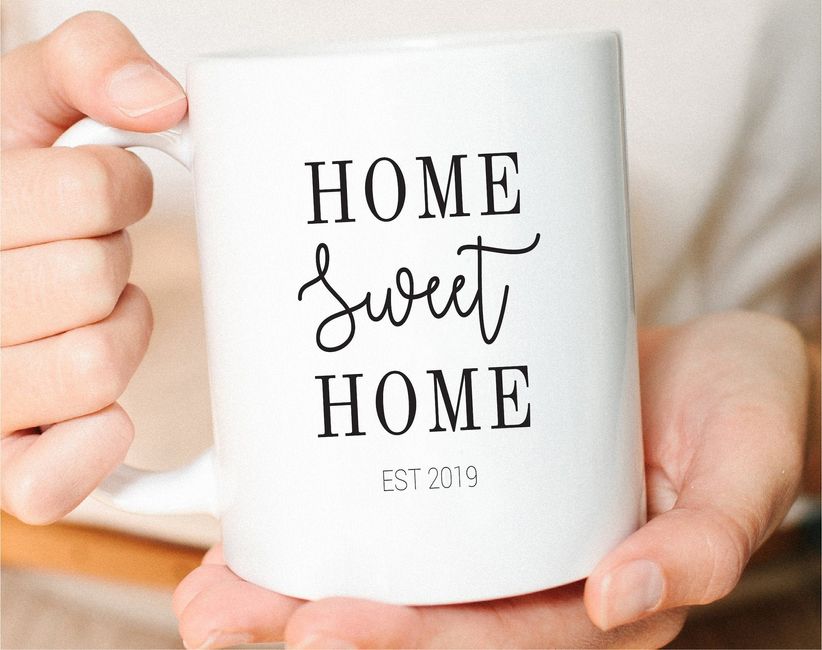 Don't forget a new set of mugs to go with the coffee maker! A "home sweet home" mug celebrates this memorable time in your friends' lives.
White Lily Gallery home sweet home mug, from $19, Etsy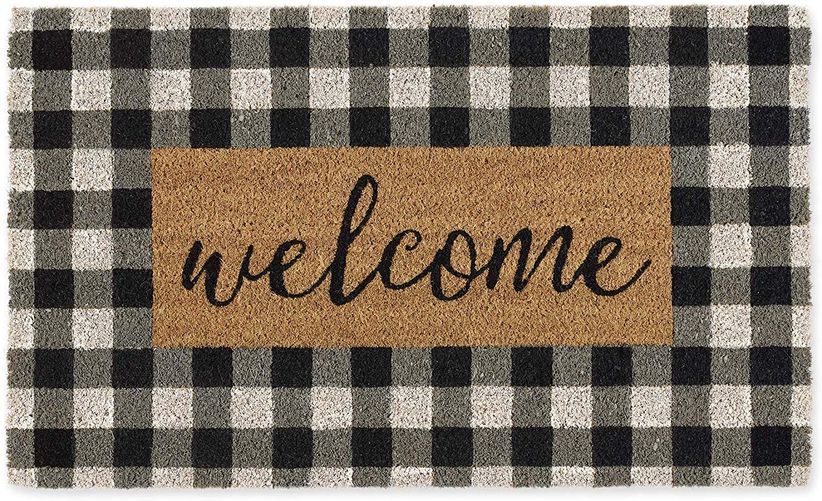 A little curb appeal goes a long way. A decorative welcome mat is an excellent, hassle-free gift for new homeowners.
DII checkered welcome mat, $25, Amazon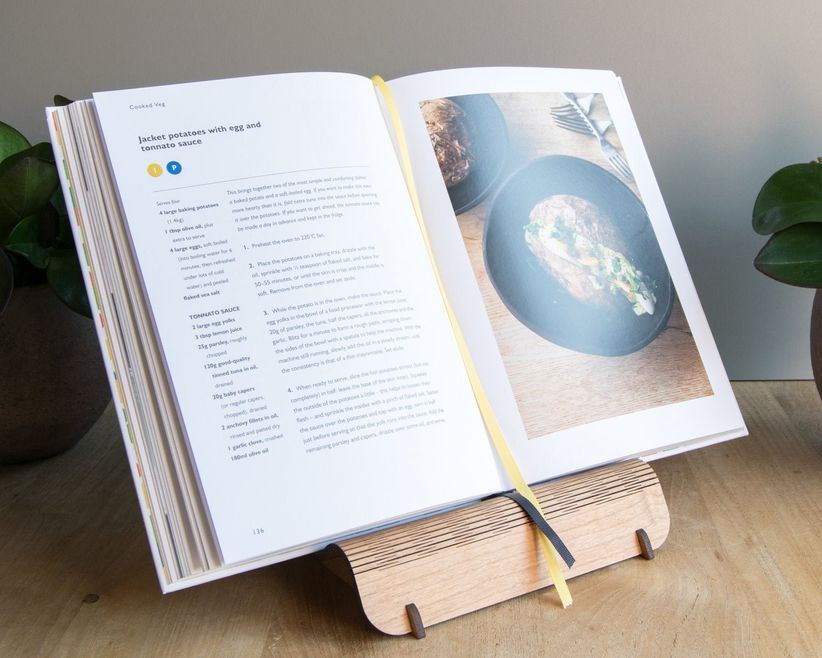 If the happy couple has upgraded to a bigger kitchen, it's the perfect excuse to try a slew of new recipes. That's where this wooden cookbook and/or tablet stand comes in—it's made with salvaged cherry plywood and even has the option to add a "with love from __" engraving.
Designed from Residual cookbook and tablet stand, from $35, Etsy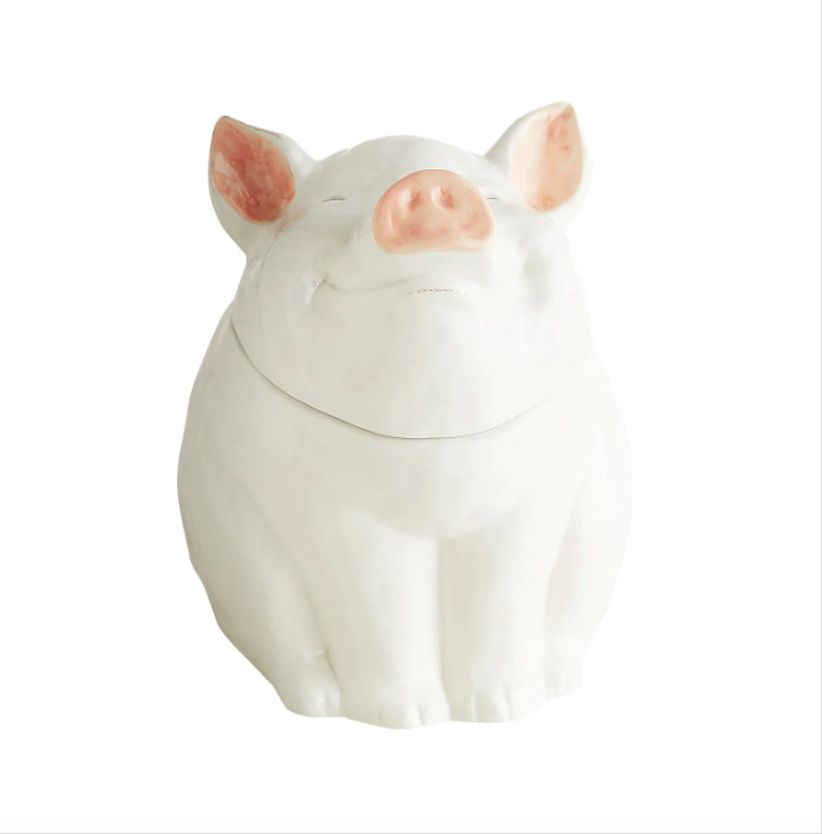 Who wouldn't smile after seeing this playful pig cookie jar? It's a whimsical addition that any animal lover would appreciate.
Pier 1 hand-painted pig ceramic cookie jar, $30, Pier 1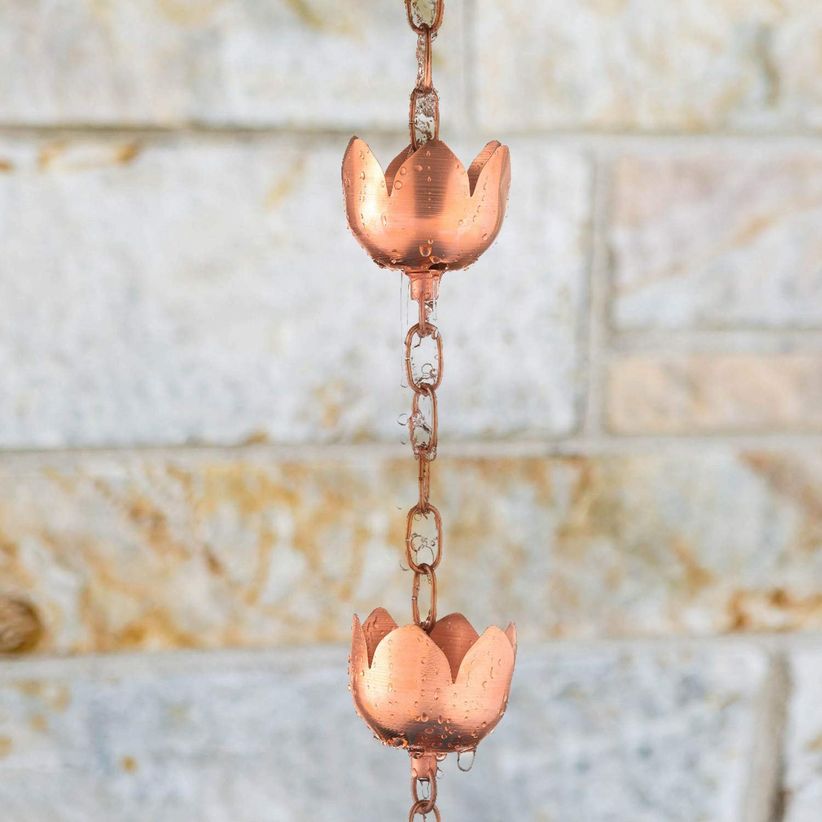 We all know someone who loves to sit on the porch or keep the windows cracked when it's raining. This copper tulip rain chain creates a soothing waterfall sound during a storm, but it can also replace unsightly gutter spouts for your aesthetically inclined friends.
Marrgon copper rain chain, $45, Amazon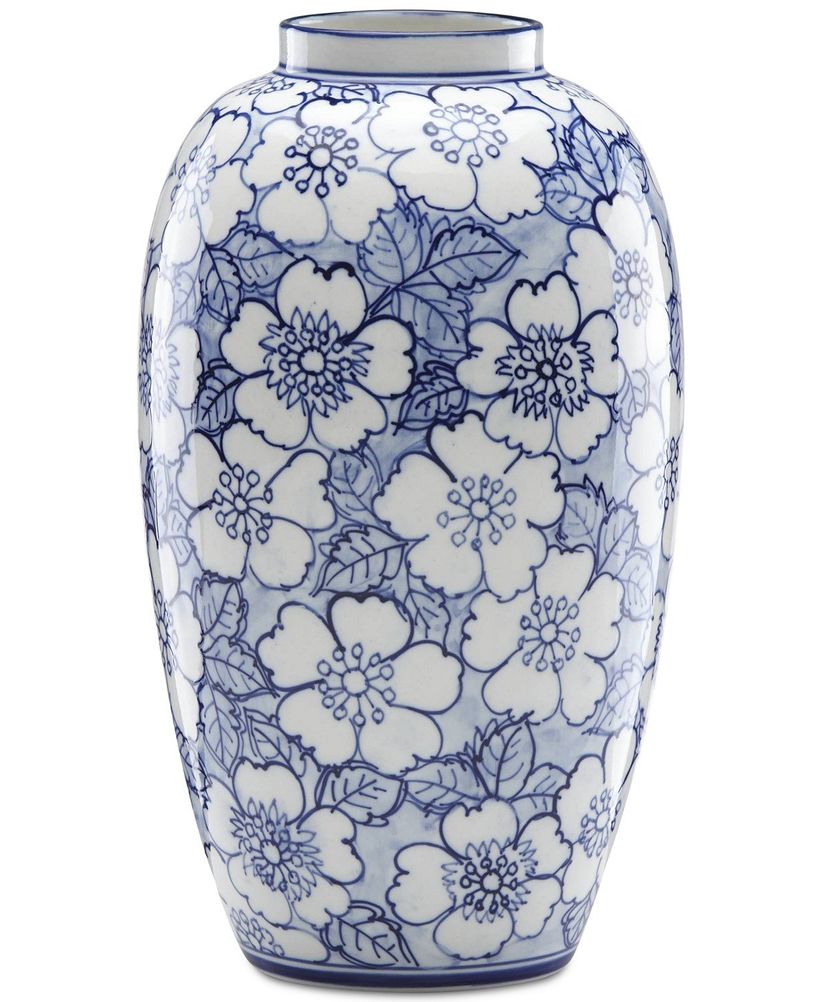 Adulting means it's finally time to own a fancy vase, right? This pretty stoneware vase, which is decorated with flowers in various shades of blue, comes from an heirloom brand but also feels appropriate for everyday use.
Lenox painted indigo floral vase, $117, Macy's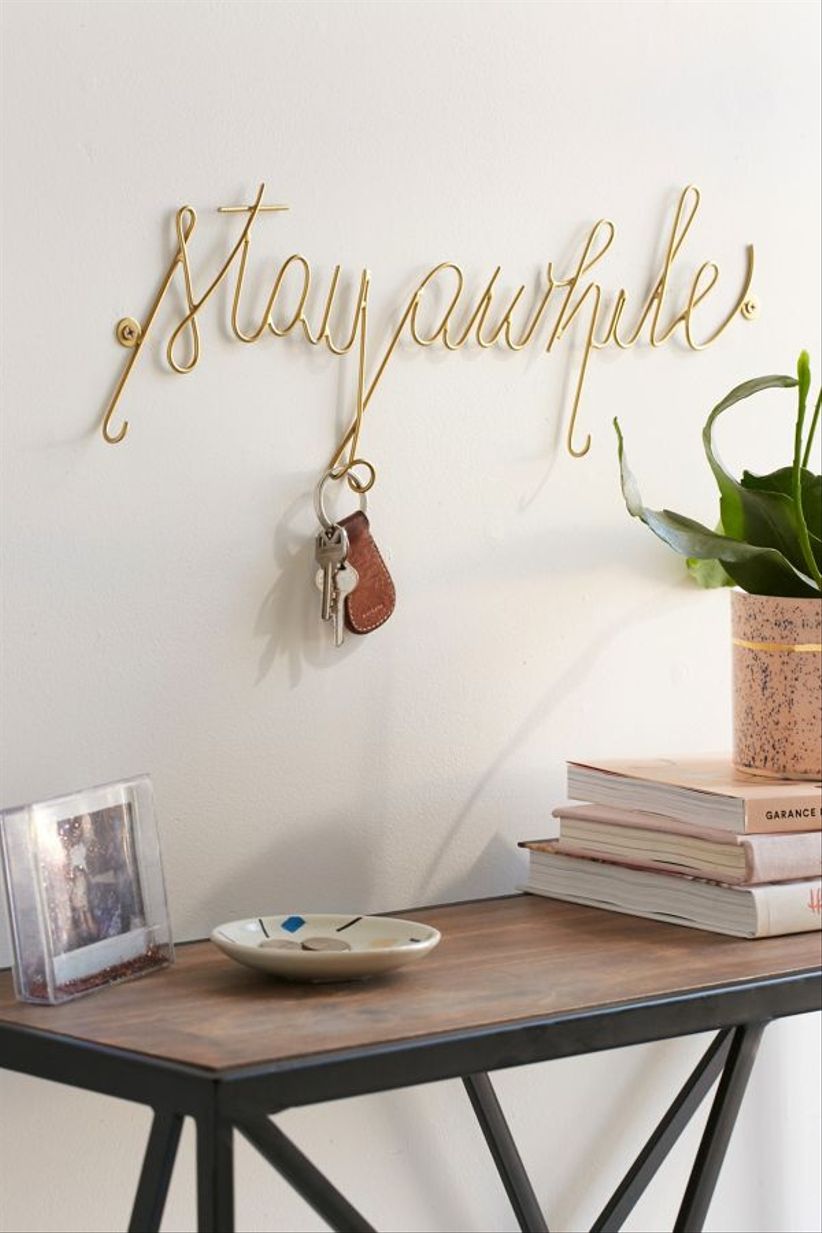 This key hook featuring wire shaped into the phrase "stay awhile" is equal parts functional and decorative.
Urban Outfitters stay awhile key hook, $18, Urban Outfitters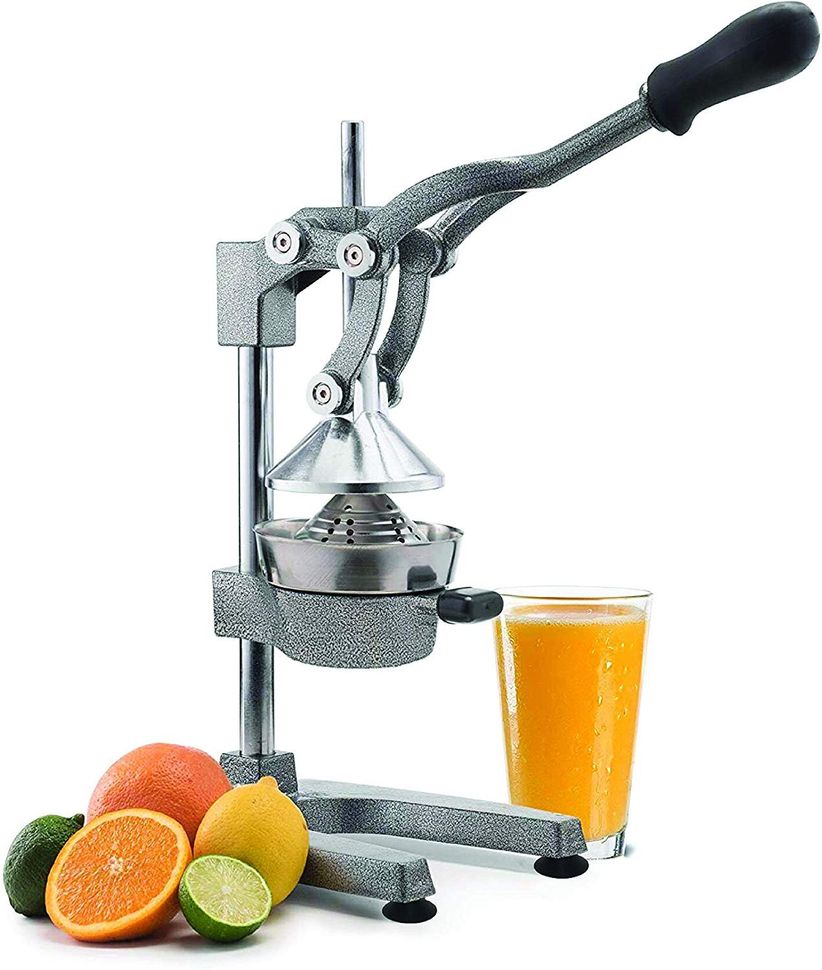 A countertop juicer is a great gift for health-conscious homeowners, especially if they moved to a property with citrus trees in the yard.
Vollum manual fruit juicer, $50, Amazon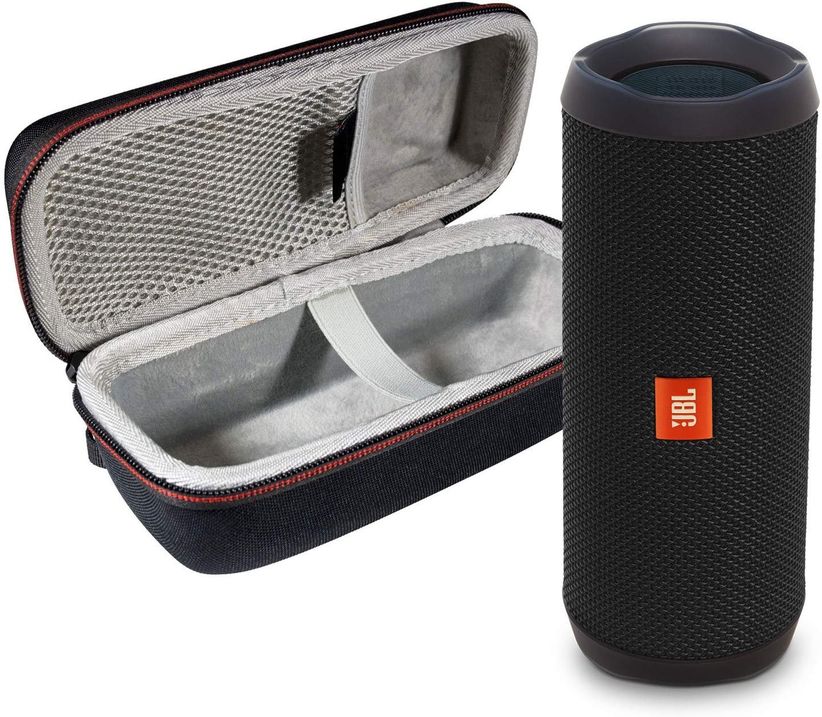 From chore days to summer barbecues, everything is better with a little bit of music. This wireless Bluetooth speaker packs a punch to keep the tunes going throughout the house.
JBL Flip 4 portable Bluetooth speaker with case, $95, Amazon
Tea towels don't have to be boring. Much to the delight of our inner clean freak, this matching set features one towel labeled "hand" and one towel labeled "dish."
The Oysters Pearl hand and dish matching tea towels (set of two), $30, Etsy
If the homeowners are married, chances are they've already received a nice set of dishes from their wedding registry. But this durable melamine dish set is a great alternative, especially for anyone who loves to host outdoor get-togethers when using fine china isn't always ideal.
Hware melamine dinnerware set (12 pieces), $33, Amazon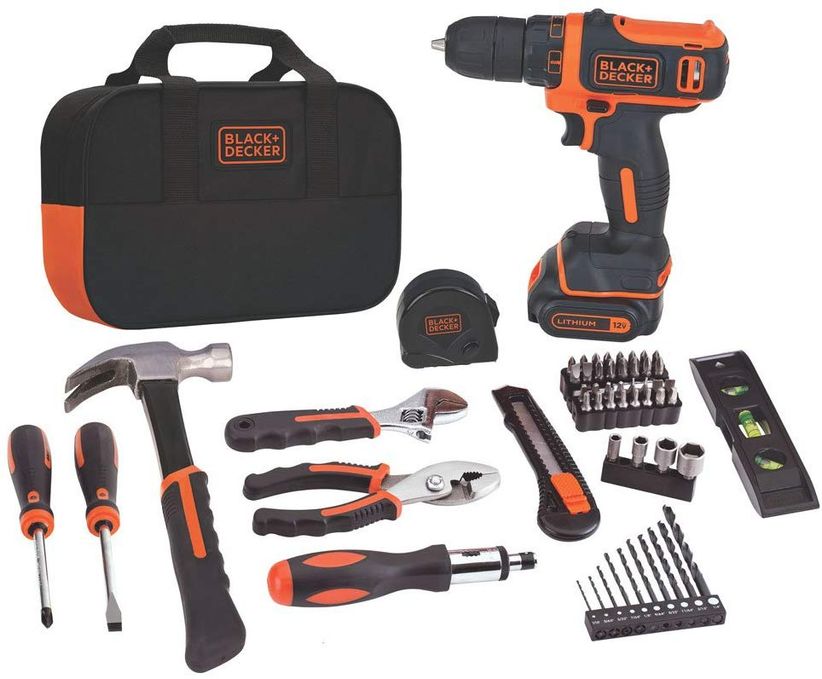 A tool kit may not be the prettiest gift for new homeowners, but there's no denying that it's one of the most practical (especially when there's no landlord to call anymore). This set includes all of the basic tools—even a power drill!—so that your friends are covered if something needs fixing.
Black+Decker 60-piece tool kit, $80, Amazon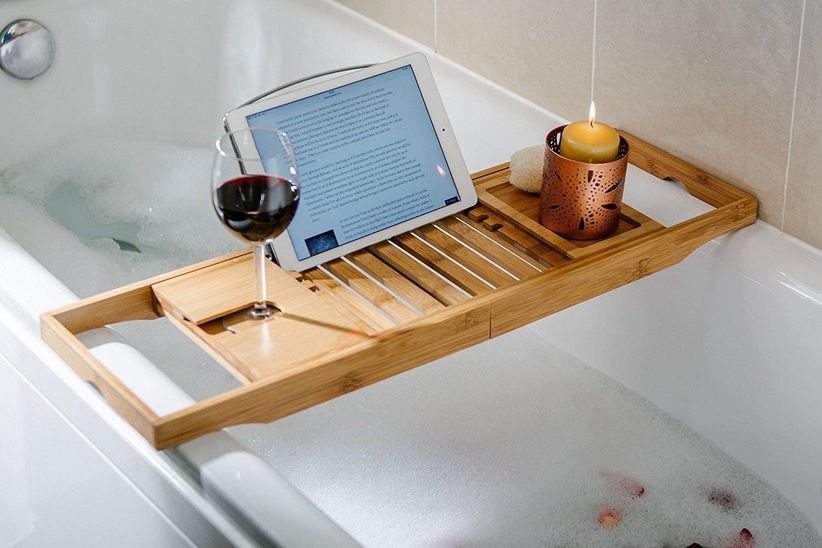 This bamboo bathtub tray makes their new bathroom feel like a personal spa. The extendable caddy has space for a stemmed wine glass, phone/tablet, and removable storage compartments.
Dozyant bamboo bathtub caddy, $30, Amazon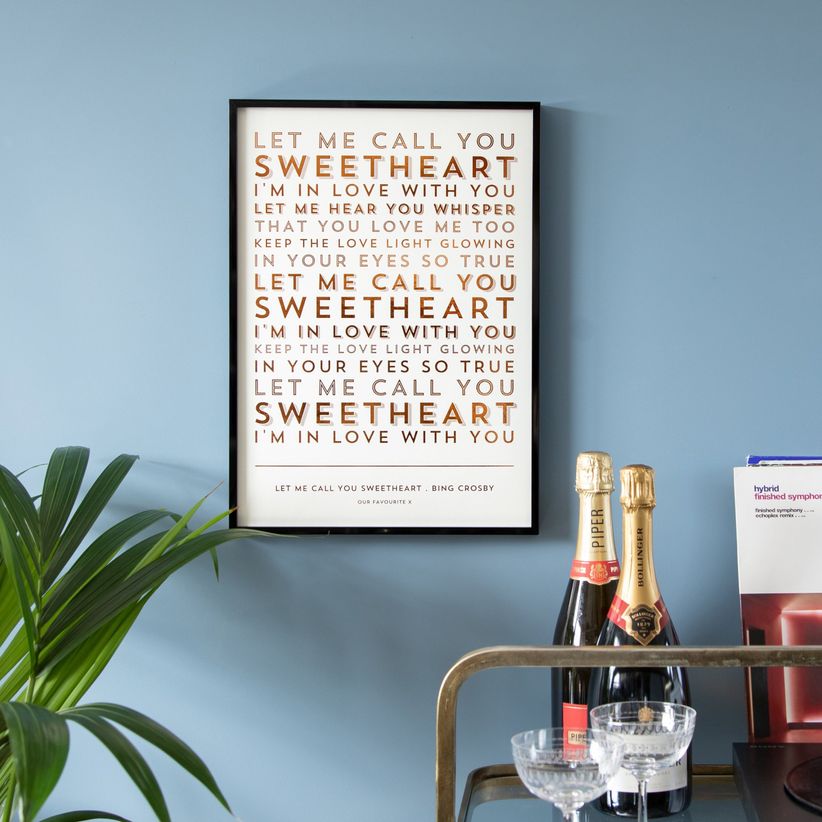 Looking for gifts for new homeowners who recently got hitched? Add a sentimental touch to their nest with a framed print of lyrics from their first dance song.
Yve Print Co. metallic foil song lyrics print, from $41, Etsy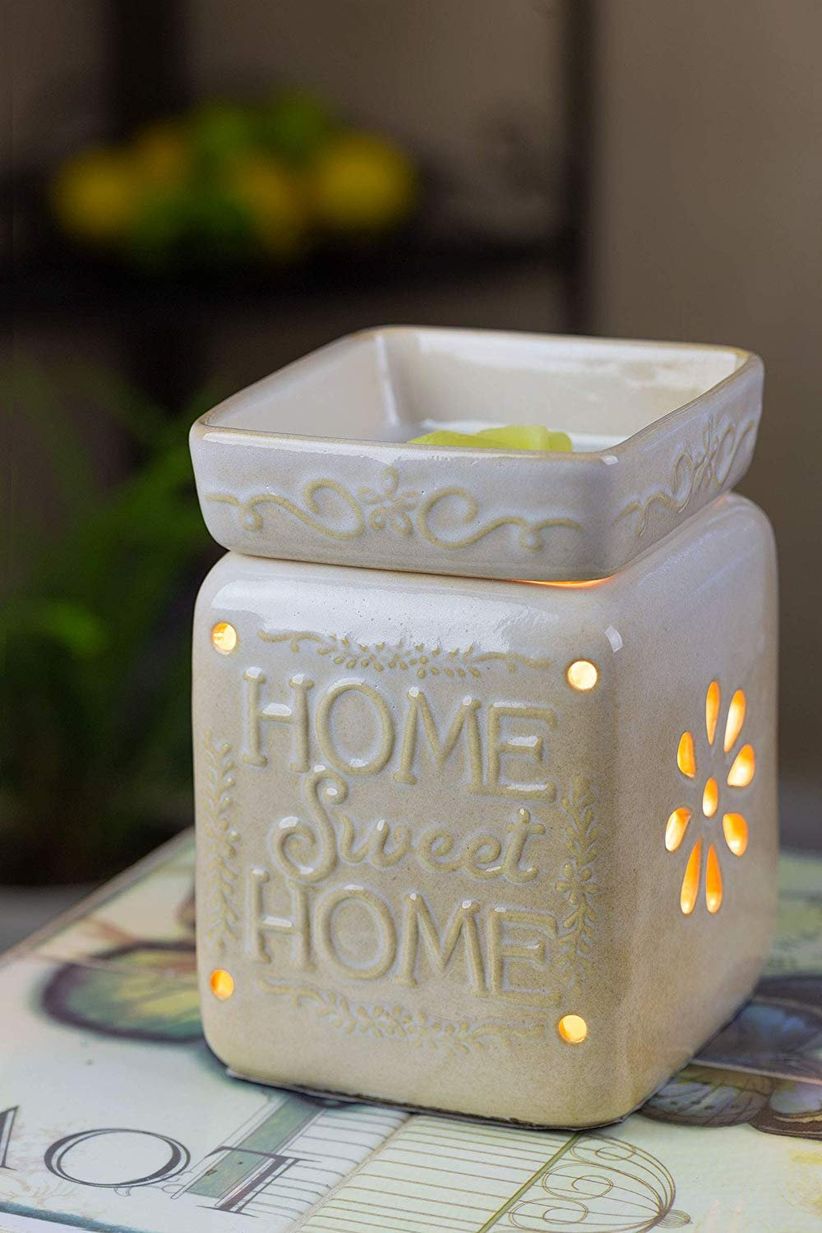 Whether they're into pumpkin spice or floral scents, this wax fragrance warmer gives new homeowners a cozy aromatherapy experience without the worry of an open flame.
VP Home ceramic fragrance warmer, $17, Amazon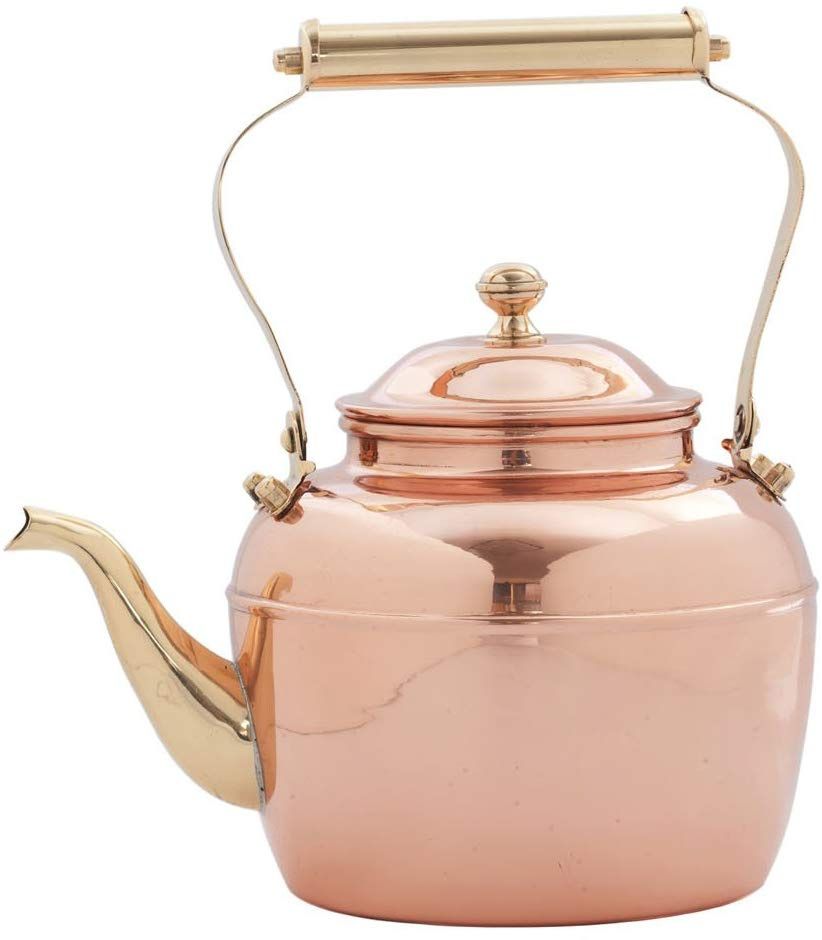 Know a new homeowner who loves drinking tea? A nice tea kettle is something they'll use all the time. This antique-inspired copper kettle would look gorgeous on a stovetop even when it's not in use.
Old Dutch 887 copper tea kettle, $111, Amazon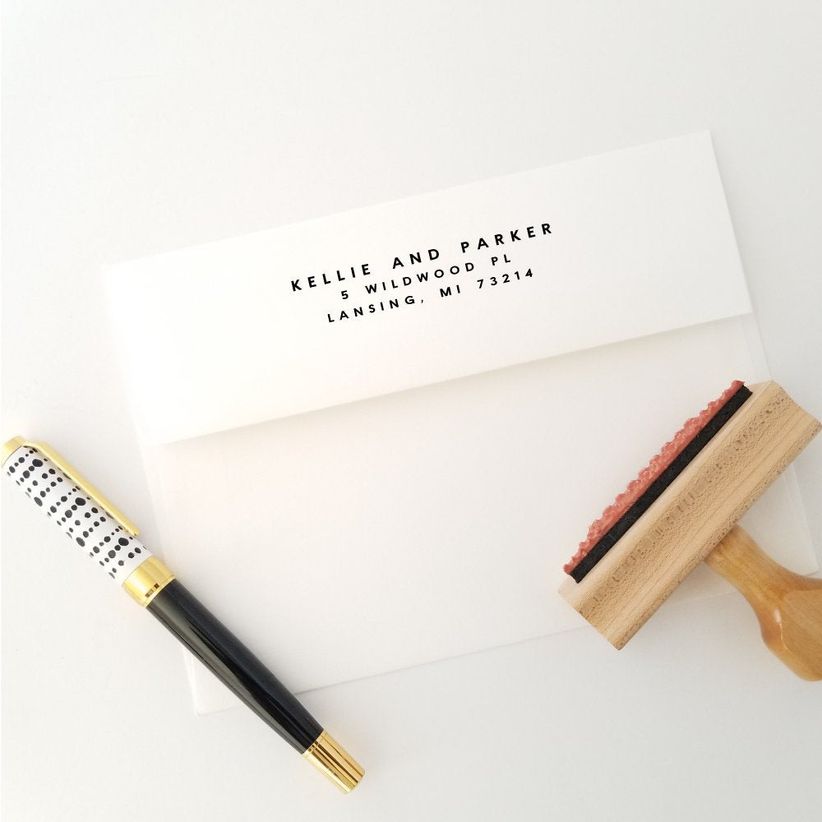 There's something really special about seeing your new (permanent) address in ink, which is why this personalized return stamp makes a sweet, thoughtful gift.
Rubber Stamp Press personalized address stamp, from $25, Etsy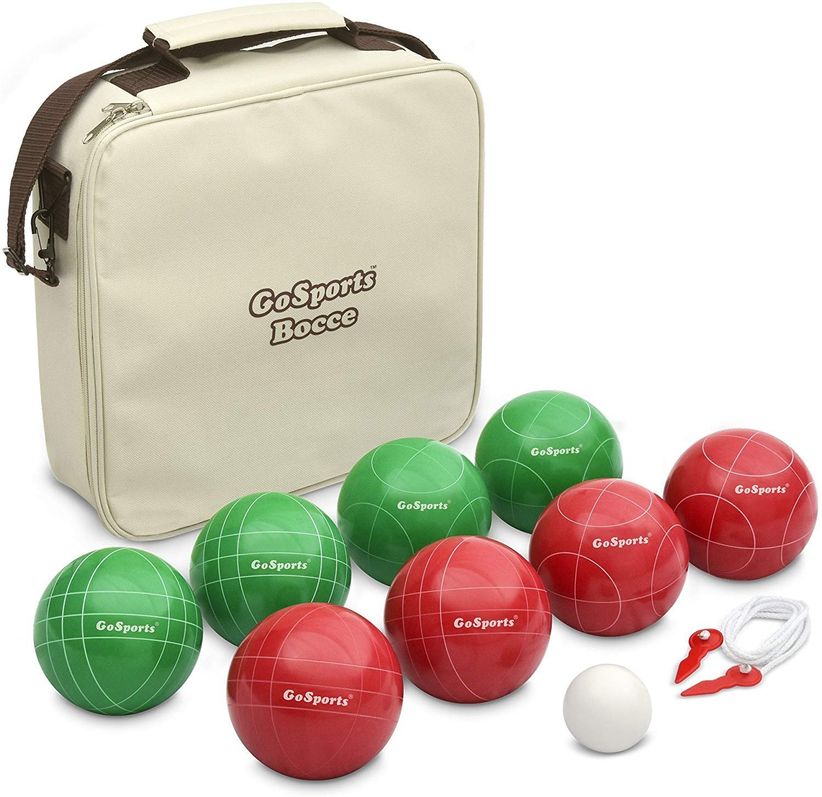 A bocce ball set is a perfect gift for new homeowners who plan on hosting a lot of parties in their new yard.
GoSports regulation bocce set with case, $53, Amazon
Invest in a pair of these resort-style Adirondack chairs if you want to make the new homeowners feel like total VIPs.
Pier 1 Hailey natural reclining Adirondack chair, $200, Pier 1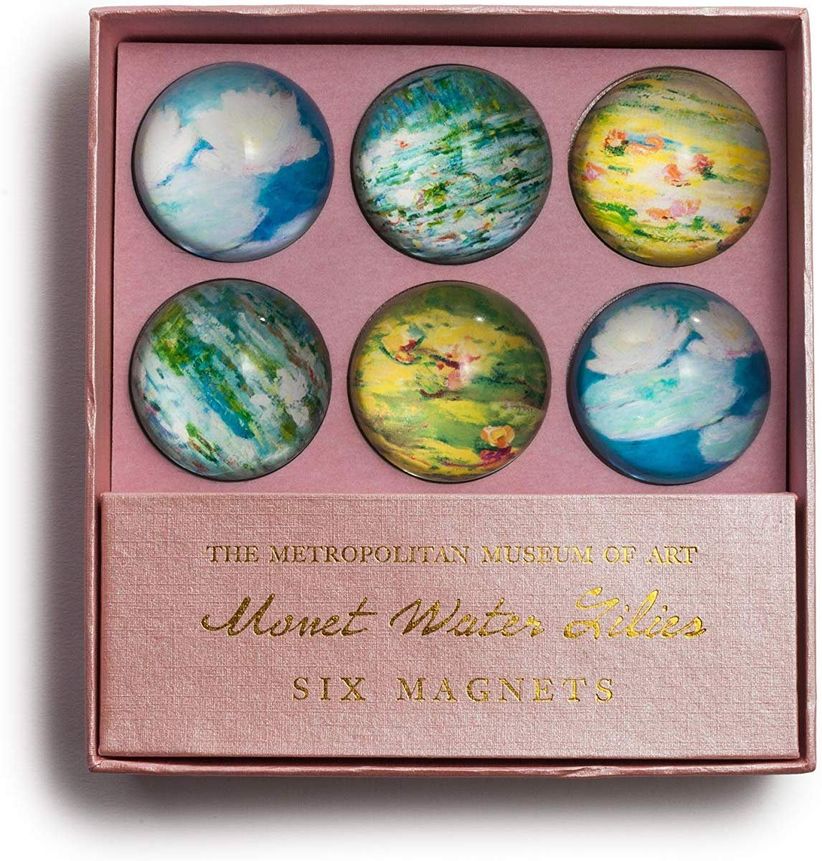 Even the smallest gifts for new homeowners can make a difference! Glass magnets inspired by Monet's paintings give their refrigerator a bit of artistic charm.
M&G Collection six-piece glass domed refrigerator magnets, $24, Amazon
Disclosure: This post contains affiliate links, some of which may be sponsored by paying vendors.