31 Anniversary Gift Ideas to Celebrate 10 Years of Marriage
It's been a decade since the "I do"s—honor the occasion with these thoughtful gifts for your spouse or a beloved couple.
We have included third party products to help you navigate and enjoy life's biggest moments. Purchases made through links on this page may earn us a commission.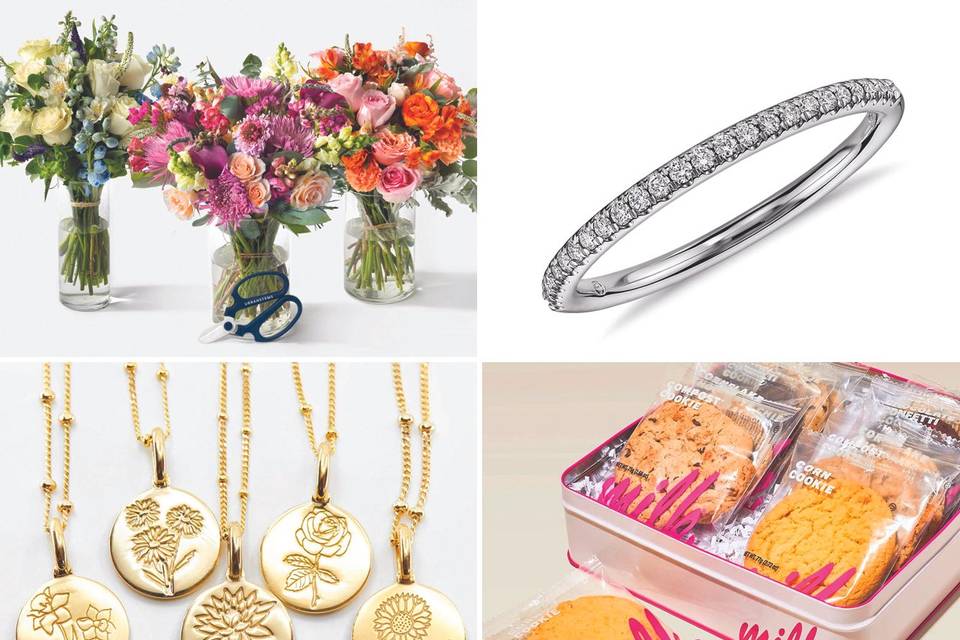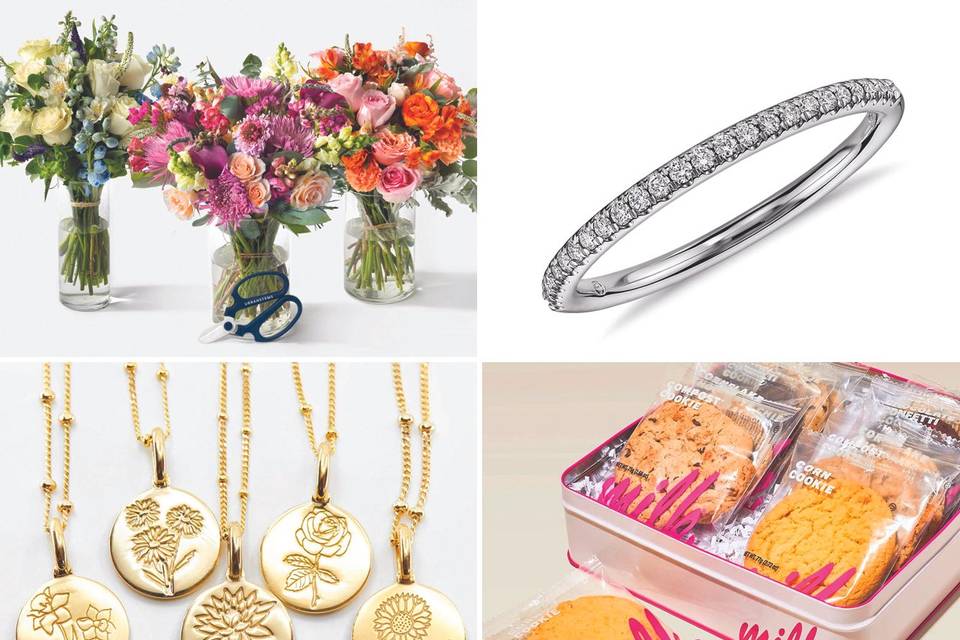 If you're reading this, it's probably because you're about to celebrate the 10th wedding anniversary, whether it's your own or another happily married couple's. A decade of marriage is no small feat, so when the time comes to select a 10-year anniversary gift, we totally understand the importance of nailing it. Lucky for you, we happen to know a thing or two about finding the perfect present for pretty much any spouse or couple. Ultimately, you want to choose something that shows them just how much they mean to you. Bonus points if it ties in with one of the milestone's traditional themes or reflects their unique interests. Need a little inspiration before you put your thinking cap on? Keep scrolling for 10th wedding anniversary gift ideas that are bound to produce a smile.
What Is the Traditional 10-Year Anniversary Gift?
Anyone celebrating their 10th anniversary is in good company. Tin and aluminum, which are the traditional symbols of the 10-year anniversary, represent strength, durability, and perseverance—in other words, relationship traits that have almost certainly been fine-tuned throughout a decade of marriage. When it comes to 10-year wedding anniversary gifts, metal jewelry and other items made of tin or aluminum are ways to embrace the traditional theme.
Another symbol for the 10th year of marriage? Diamonds. This dazzling gemstone is an ideal gift if you're looking to splurge on something extra-special, whether it's diamond jewelry or a more interpretative take on diamonds, like sparkling glassware. Finally, if traditional gifts made of tin, aluminum, or diamonds aren't quite what you're looking for, consider choosing a gift inspired by the 10-year anniversary colors (silver or blue) or the 10th anniversary flower (daffodils).
The Best 10-Year Anniversary Gifts
No matter who you're surprising, there are plenty of thoughtful and creative ideas to choose from when you're shopping for a 10th wedding anniversary gift. We've done some of the work for you by rounding up a mix of our favorites, including traditional tin and aluminum anniversary gifts, modern options, and other ideas that anyone would love. Shop our top 10-year anniversary gifts below.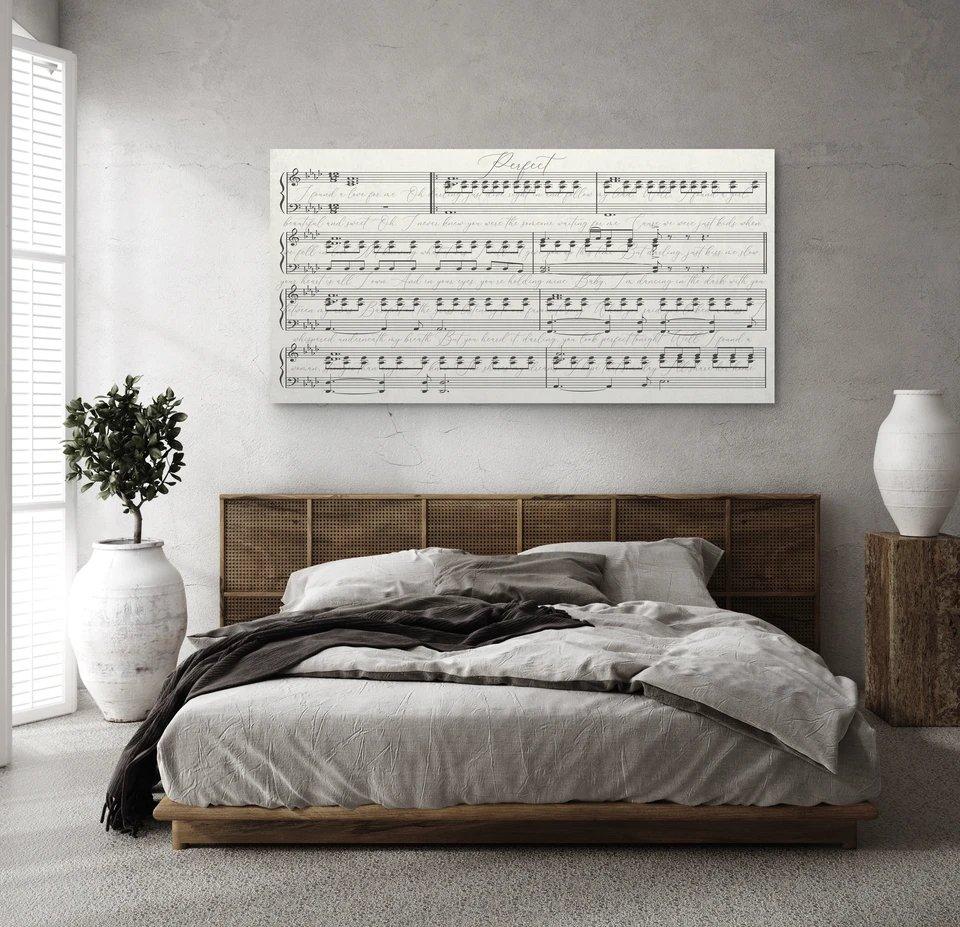 1. Sentimental song art
Relive the romance of your first dance and wedding day by surprising your spouse with this decorative sheet music art. You can customize the canvas either with or without lyrics, and choose from eight different sizes depending on where the art will be displayed.
Canvas Vows first dance lyrics on canvas, from $89, Canvas Vows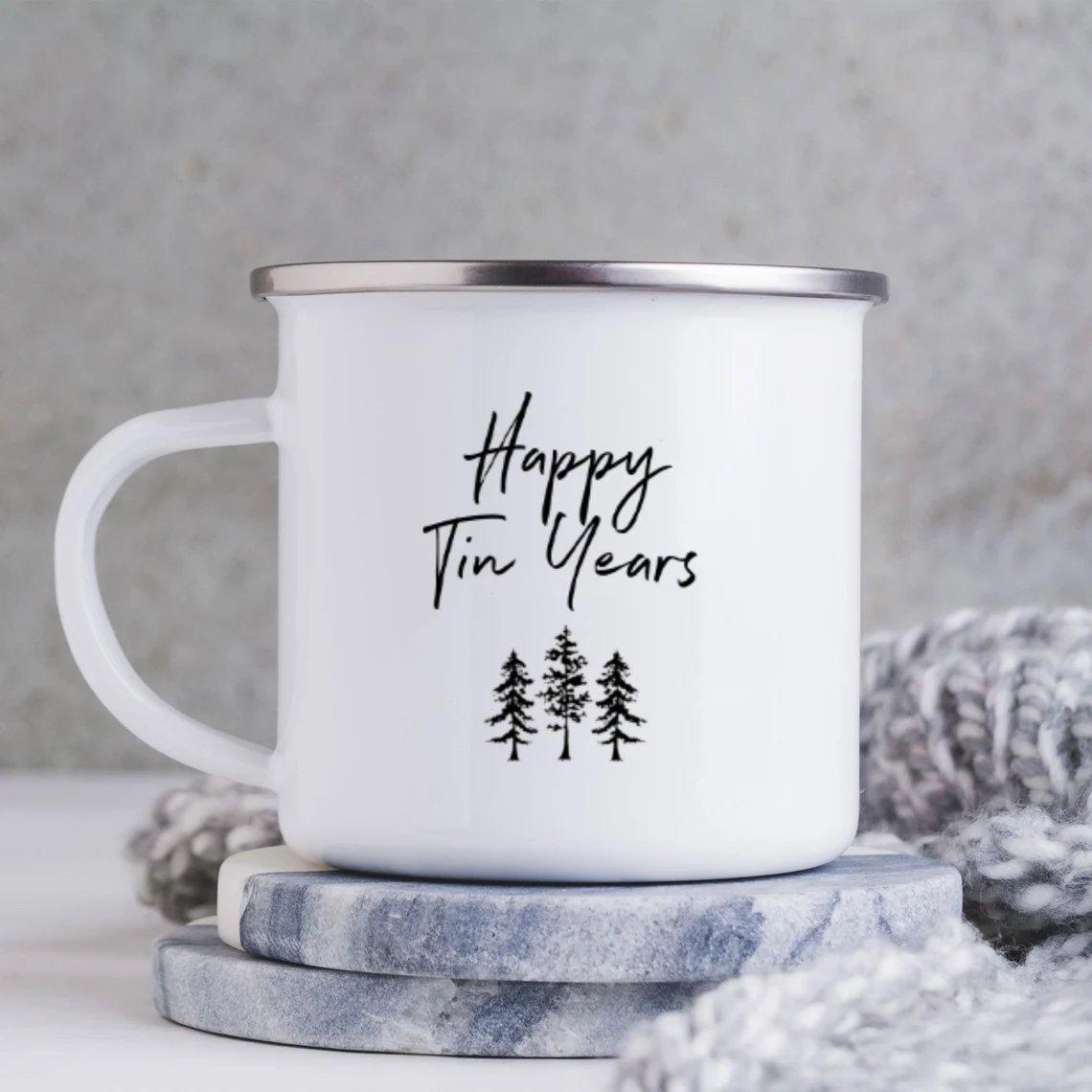 2. Tin coffee mug
This practical 10-year anniversary gift uses a play on words to honor the special occasion. The front of the metal mug reads, "Happy Tin Years" (a nod to the traditional 10th anniversary gift), while the back of the mug is customizable with two names and a wedding date.
BasecampBoutique tin year anniversary mug, from $48 for a set of 2, Etsy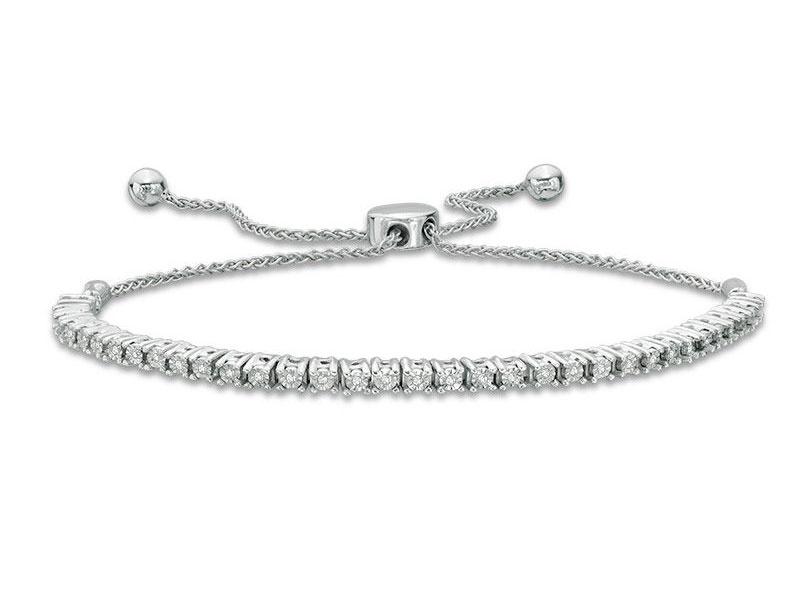 3. Classic diamond bracelet
You don't have to wait until the diamond anniversary (hint: that's six decades) to gift your other half the sparkly gemstone. Diamond is the modern gift for the 10th year of marriage, and one that really shows your husband or wife how precious they are to you. A diamond bolo bracelet is the height of elegance. It's a fitting accessory for a fancy celebratory dinner—just saying.
Zales 1/10 CT. T.W. diamond lined bolo bracelet in Sterling Silver, $359, Zales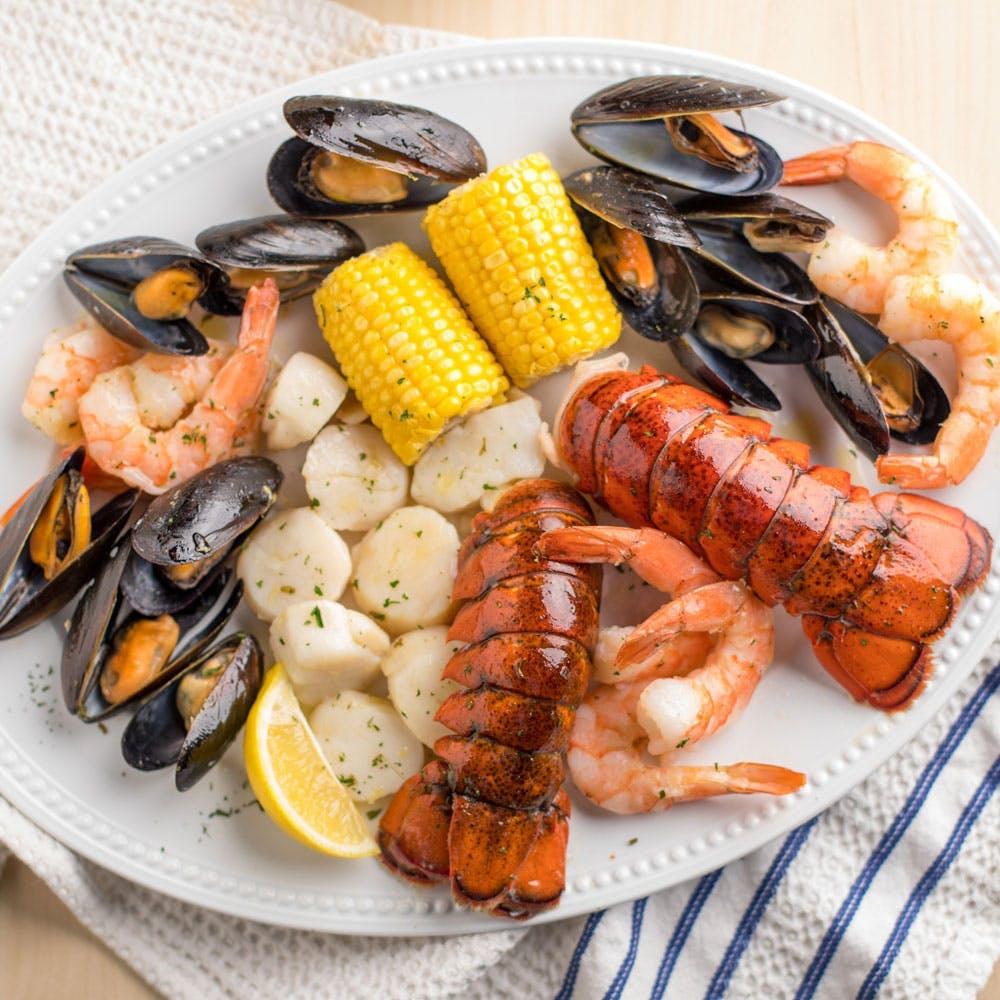 4. Lobster for two
Speaking of a celebratory dinner…what better way to help the lovebirds commemorate their 10th anniversary than with a delivery of delicious lobster? This meal kit from Hancock Gourmet Lobster Co. comes with two lobster tails as well as shrimp, mussels, scallops, and corn finished with a beautiful lemon butter sauce. You can add a cocktail mix, clam chowder starter, or whoopie pie dessert if you want to take it to the next level.
Hancock Gourmet Lobster Co. Maine Shore dinner for 2, $130, Goldbelly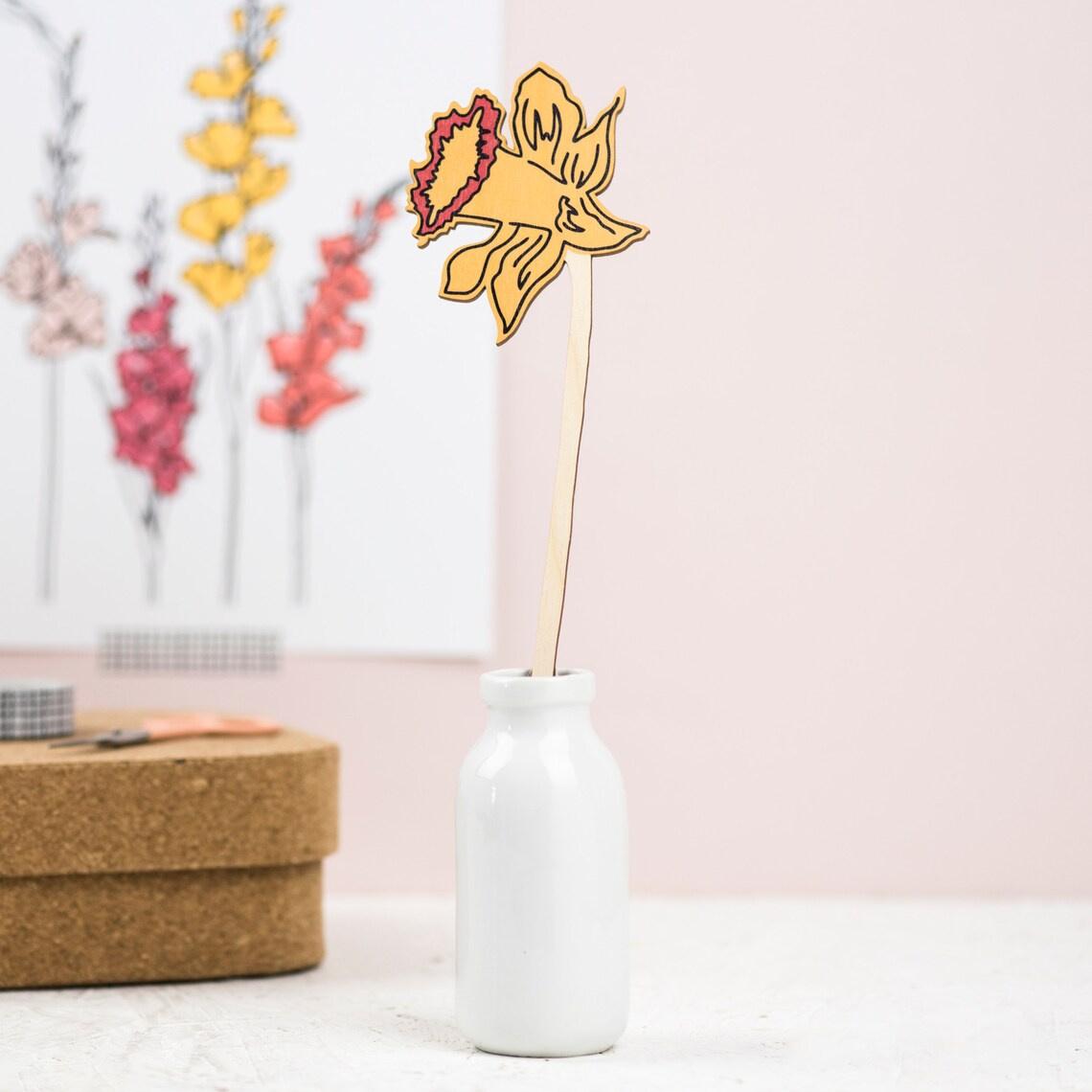 5. Cute wooden daffodil
In case you forgot, the 10th anniversary flower is the daffodil. This spring bloom is a symbol of new beginnings and a lovely way to start your next 10 years together. Let your spouse know how much you're looking forward to it with this symbolic wooden daffodil hand painted in a cheerful yellow hue. Make it an even more romantic gift for your husband or wife by adding a vase personalized with your initials or anniversary date.
DaphneRosa daffodil wooden flower, from $15, Etsy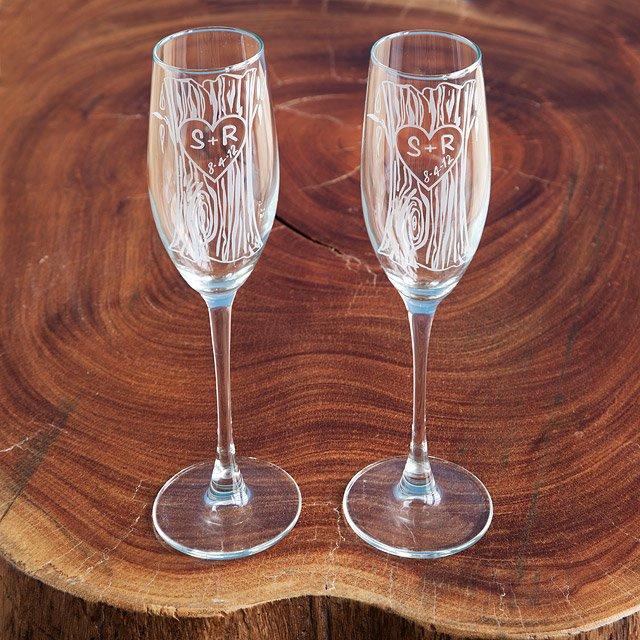 6. Engraved champagne flutes
Featuring an etched tree bark pattern and a pair of initials inside a heart, these champagne flutes are a thoughtful keepsake gift for the couple who loves rustic farmhouse style. The glasses are made by hand in Tennessee, so no two are alike. Pick up a nice bottle of sparkling wine to complete this gift.
Jennifer Francis Fillinger etched champagne flutes, $85 for a set of 2, Uncommon Goods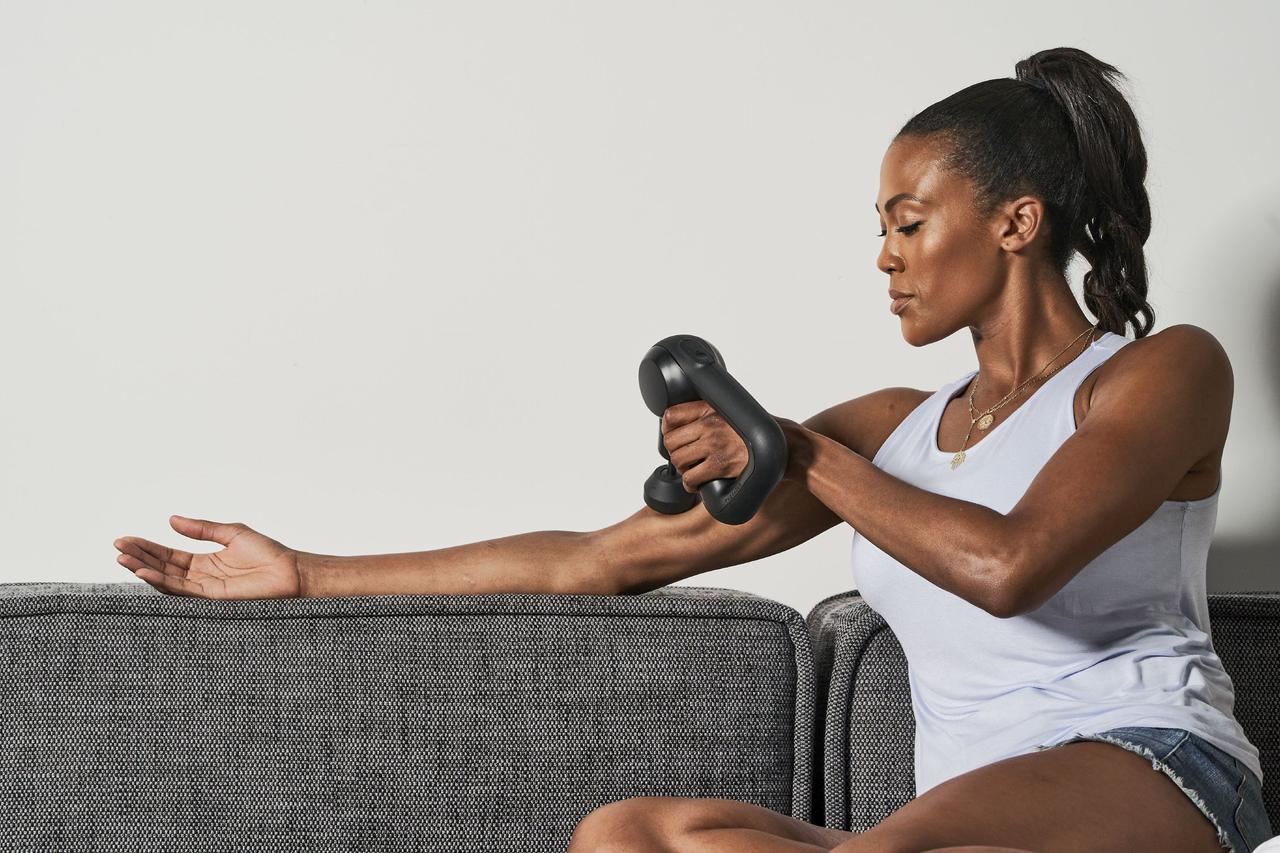 7. High-tech massage tool
If your S.O. is a fitness enthusiast, we've found a seriously impressive 10-year anniversary gift for him or her. The Theragun Prime offers convenient, handheld massage therapy anytime, anywhere. It's fitted with a surprisingly quiet motor, has a customizable speed range, and connects with an app via Bluetooth for personalized wellness routines. What better time to encourage self-care than on your wedding anniversary?
Therabody Theragun Prime handheld percussive massage device, $300, Best Buy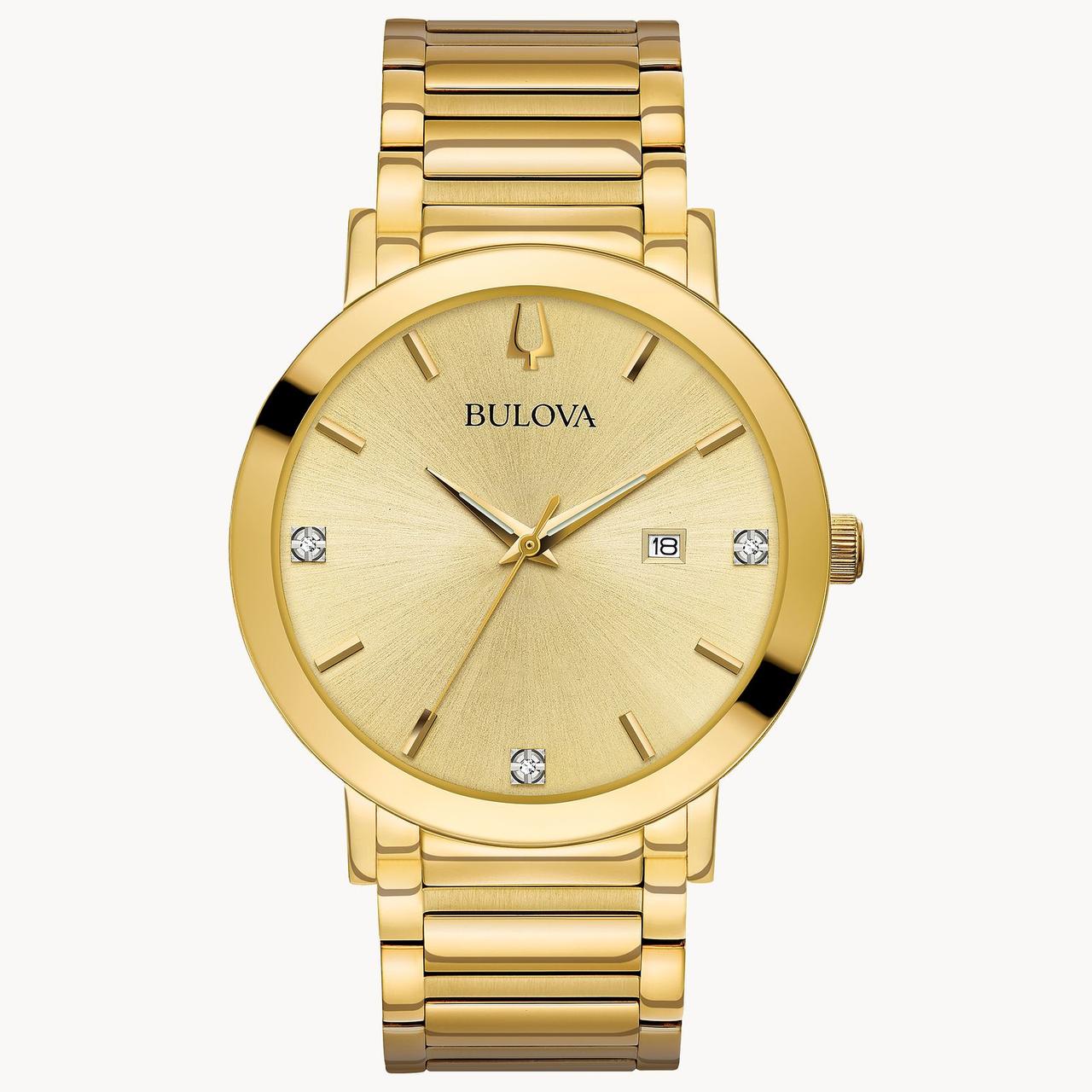 8. Stylish new timepiece
Your other half deserves to look their best from head to toe, especially if you're heading out to celebrate. Make sure their wrist gets in on the action with this sleek gold-tone watch made from durable stainless steel. Three dazzling diamonds mark the dial (as well as the modern 10-year anniversary gift—score!).
Bulova Futuro modern watch, $495, Bulova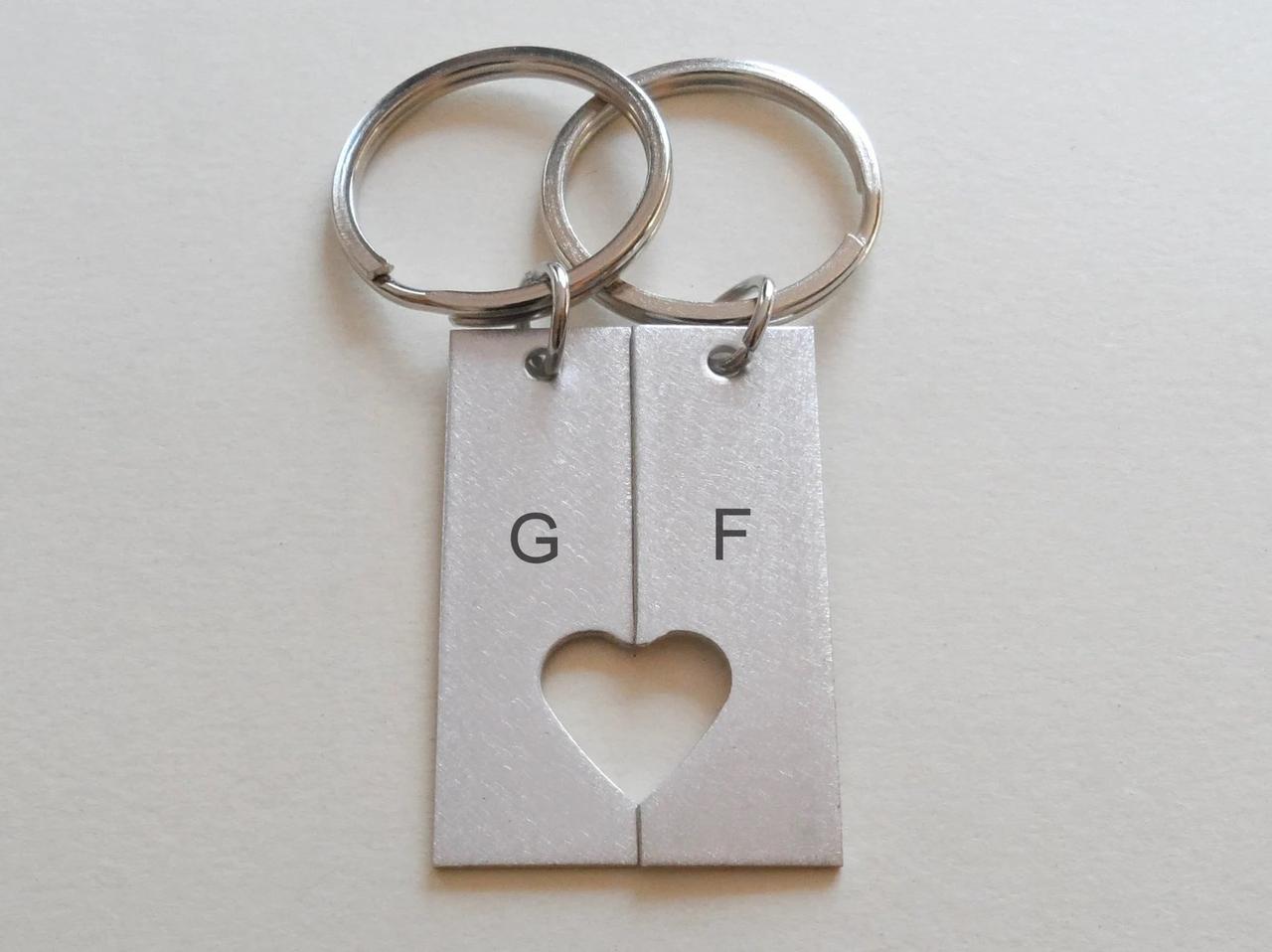 9. Bottle opener key chains
We love these cute keychains as a sweet and simple 10-year anniversary gift idea for a couple. Not only are they made from aluminum, but the cutouts form a heart when placed side by side.
JewelryEveryday aluminum keychains, from $18, Etsy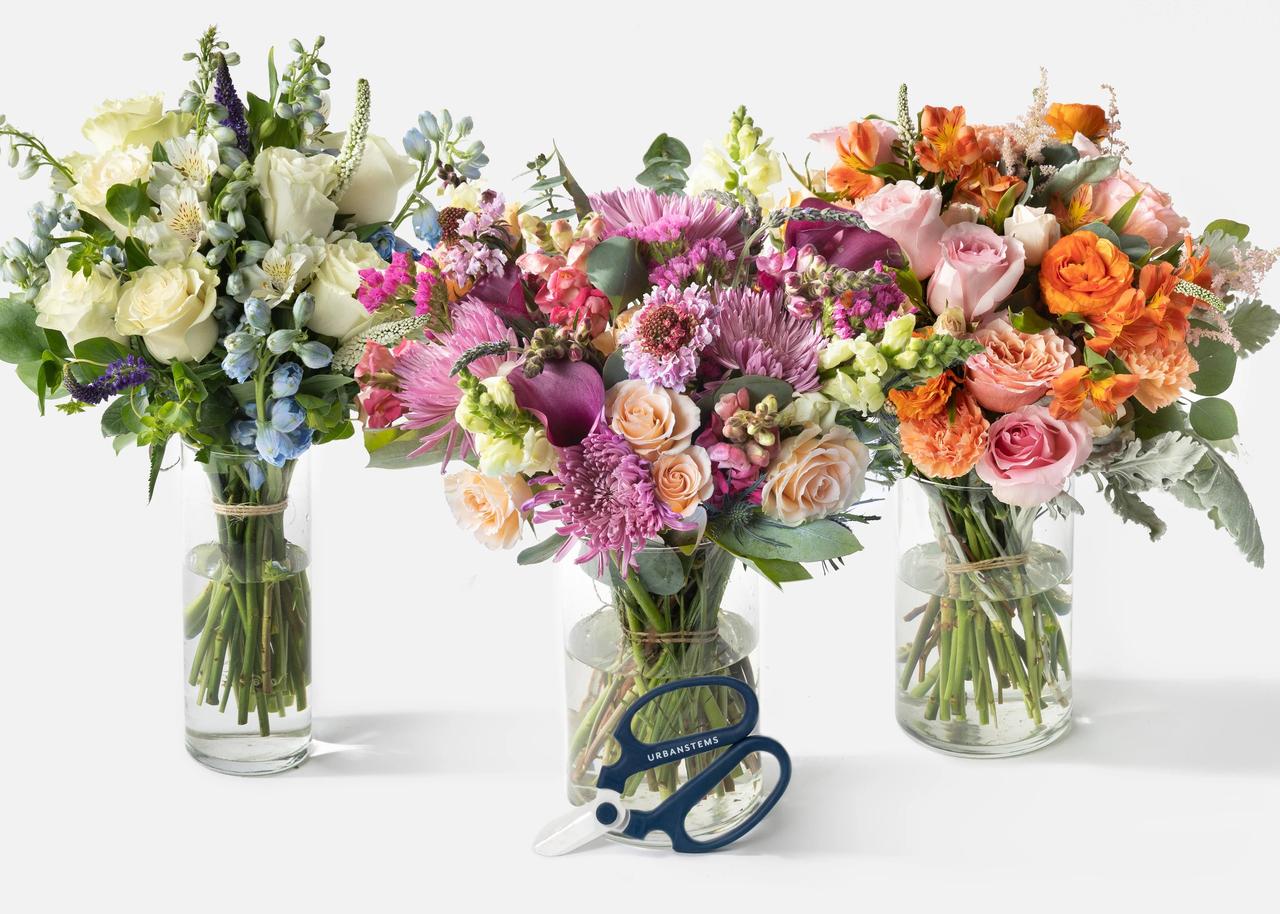 10. Flower delivery subscription
Shopping for someone who already has everything? Treat them to a flower subscription to brighten their day on a regular basis. Choose from weekly, biweekly, or monthly arrangements for up to 12 deliveries.
UrbanStems flower subscription, from $55 per delivery, UrbanStems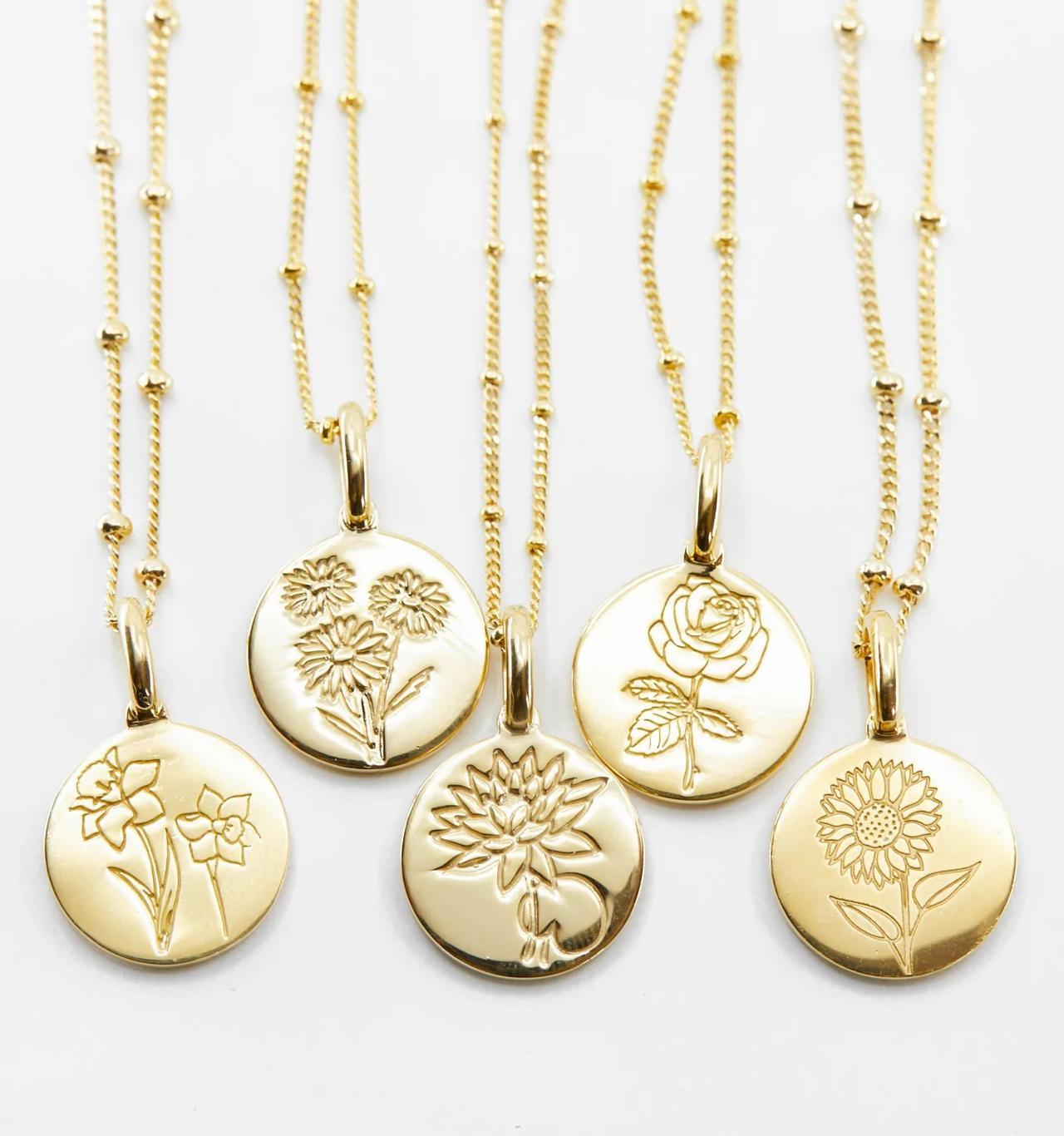 11. Birth flower necklace
Take the opportunity to gift your spouse an extra-meaningful piece of jewelry they can wear all the time. Rellery's everyday birth flower necklaces are engraved with a special flower for each month. Just choose the one that reflects your S.O.'s birth month, whether it's carnations for January, narcissus for December, or something in between. Alternatively, go with the 10th anniversary symbol and pick out the March birth flower necklace, which is daffodil.
Rellery flower necklace by birth month, $135, Rellery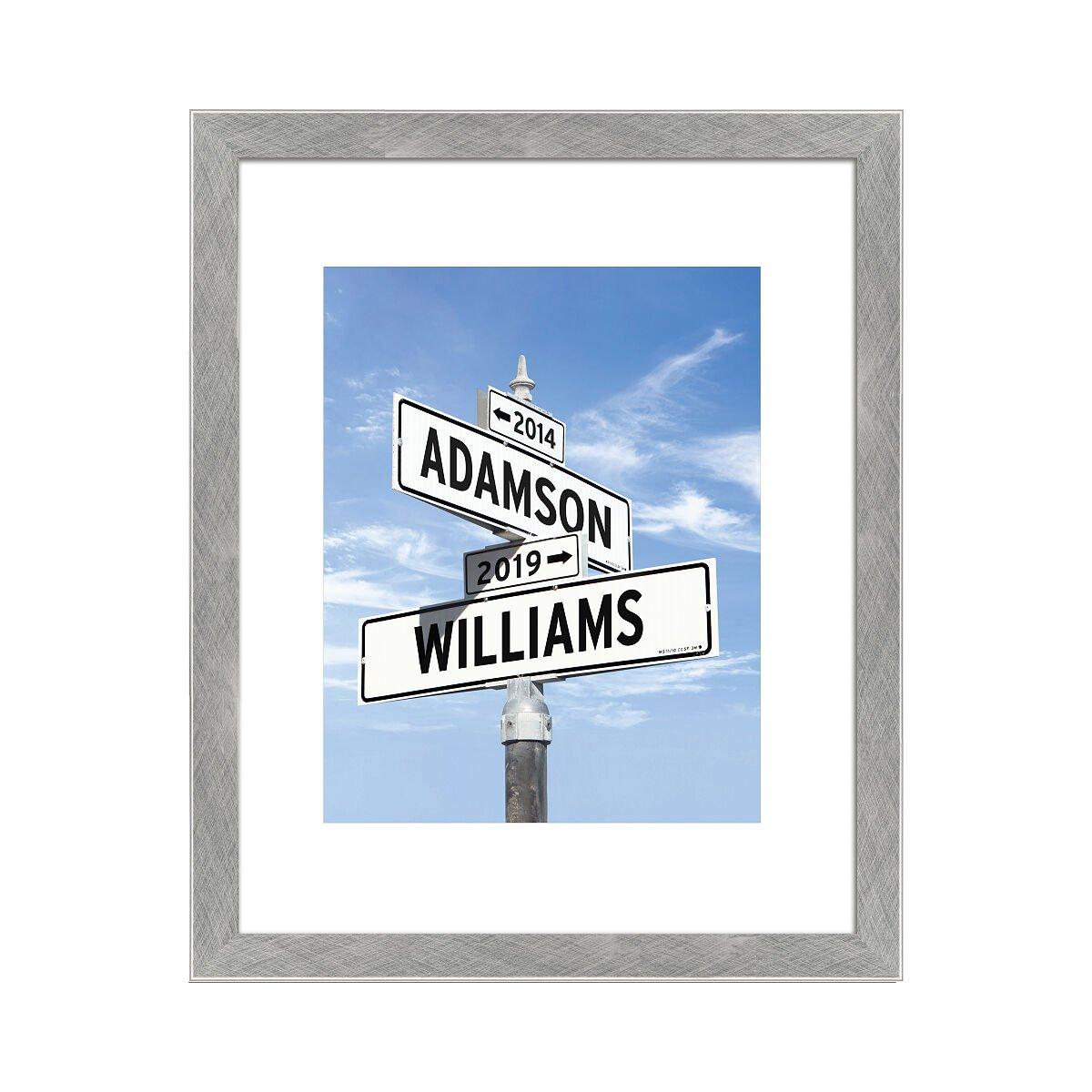 12. Framed anniversary print
Pay tribute to the year you tied the knot and the year you reached the 10-year juncture with this creative artwork celebrating two pivotal moments in your lives. The icing on the cake? You can make it an on-theme tin anniversary gift by opting for a frame in the milestone's traditional material. How thoughtful is that?
Patricia Carlin Intersection of Love 10th anniversary framed print, $175, Uncommon Goods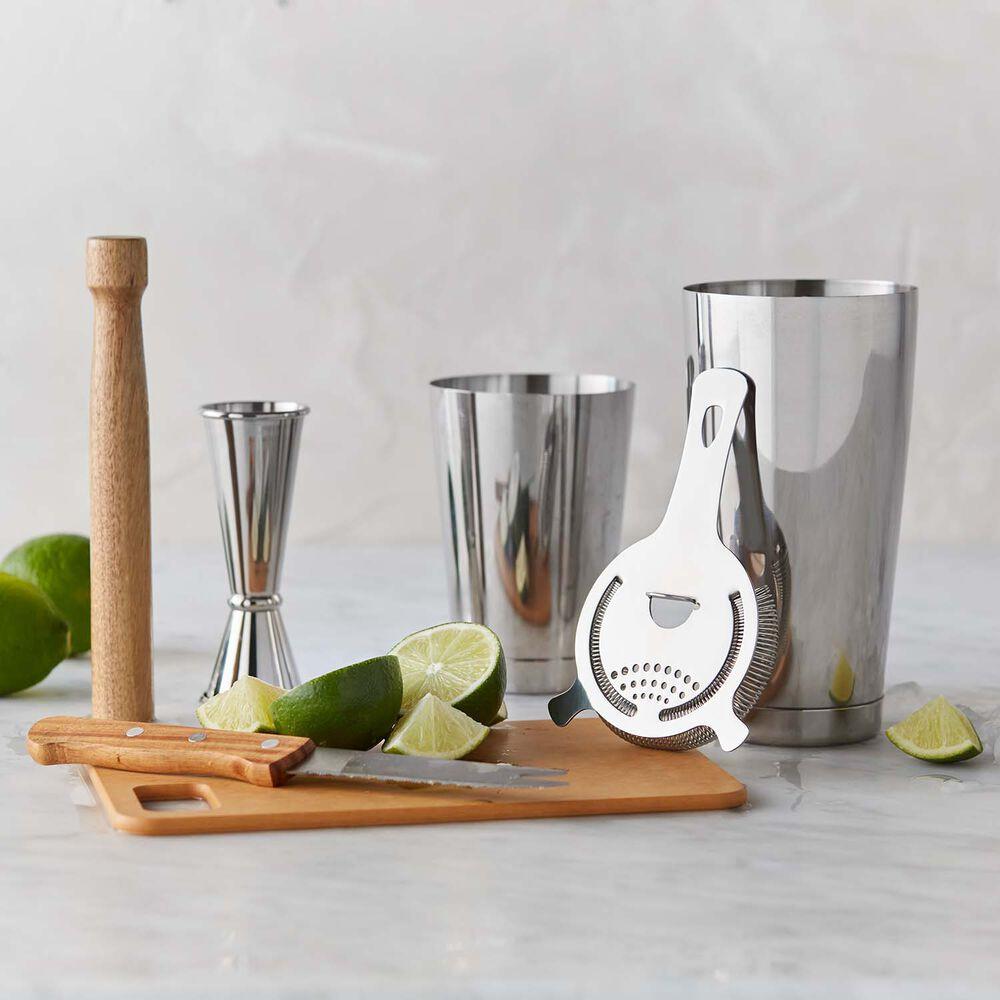 13. At-home bar tools
This professional-grade bar tool set is an excellent 10th wedding anniversary gift for novice mixologists and experienced at-home cocktail makers alike. The set includes a shaker and jigger, strainer, muddler, bar knife, and cutting board, so all you need to do is supply the ingredients.
Sur La Table stainless steel six-piece bar tool set, $100, Sur La Table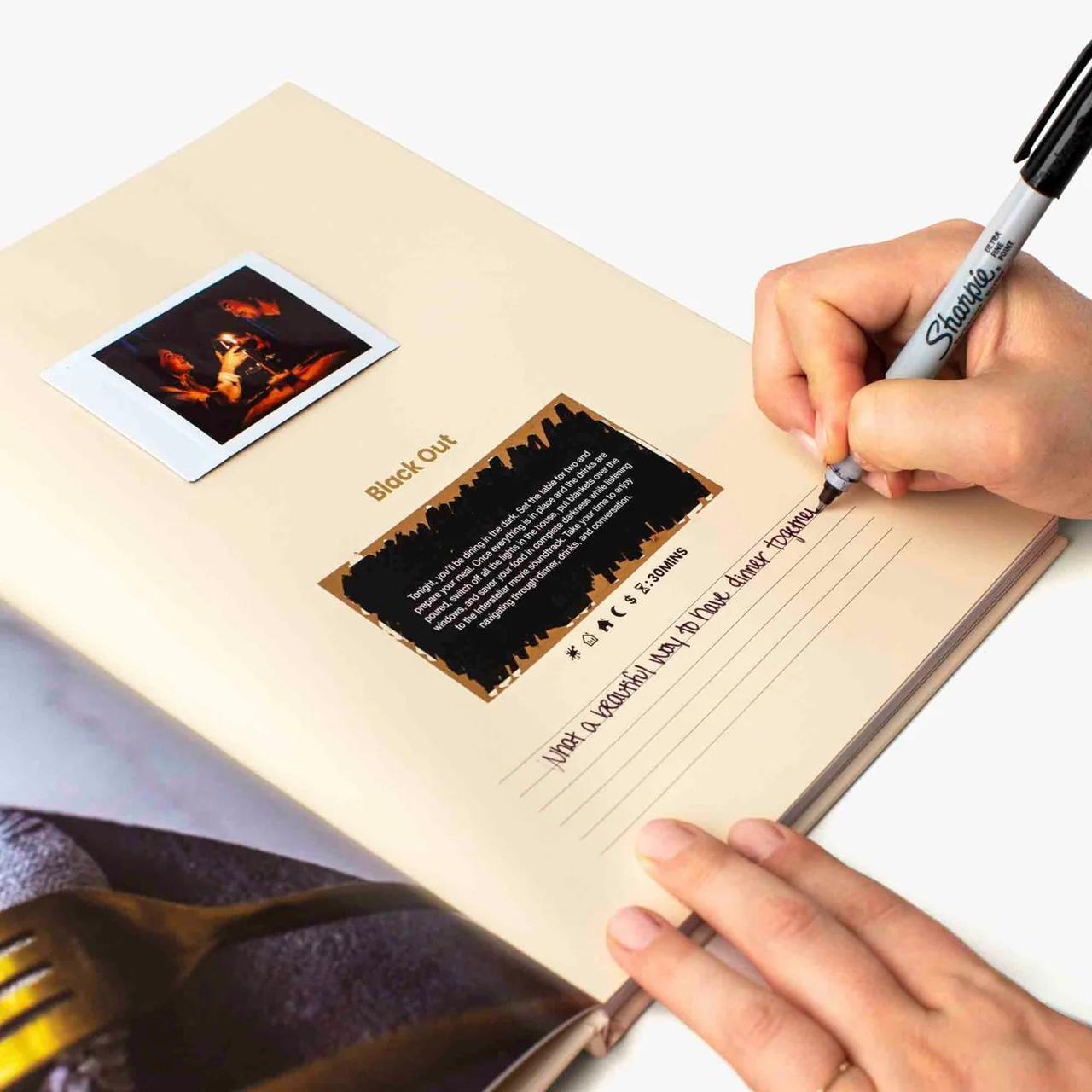 14. Inspiring date journal
With 10 years under your belt, it's safe to say you might be running out of date ideas. Make your wedding anniversary the first of many exciting new date nights by picking up this clever cookbook as a gift for your wife or husband. The pages are filled with delicious recipe ideas from a seasoned chef. But that's not all: Each recipe is paired with a fun scratch-off adventure to spice up your dinner date.
The Adventure Challenge The Adventure Challenge: Dinner Dates, $50, The Adventure Challenge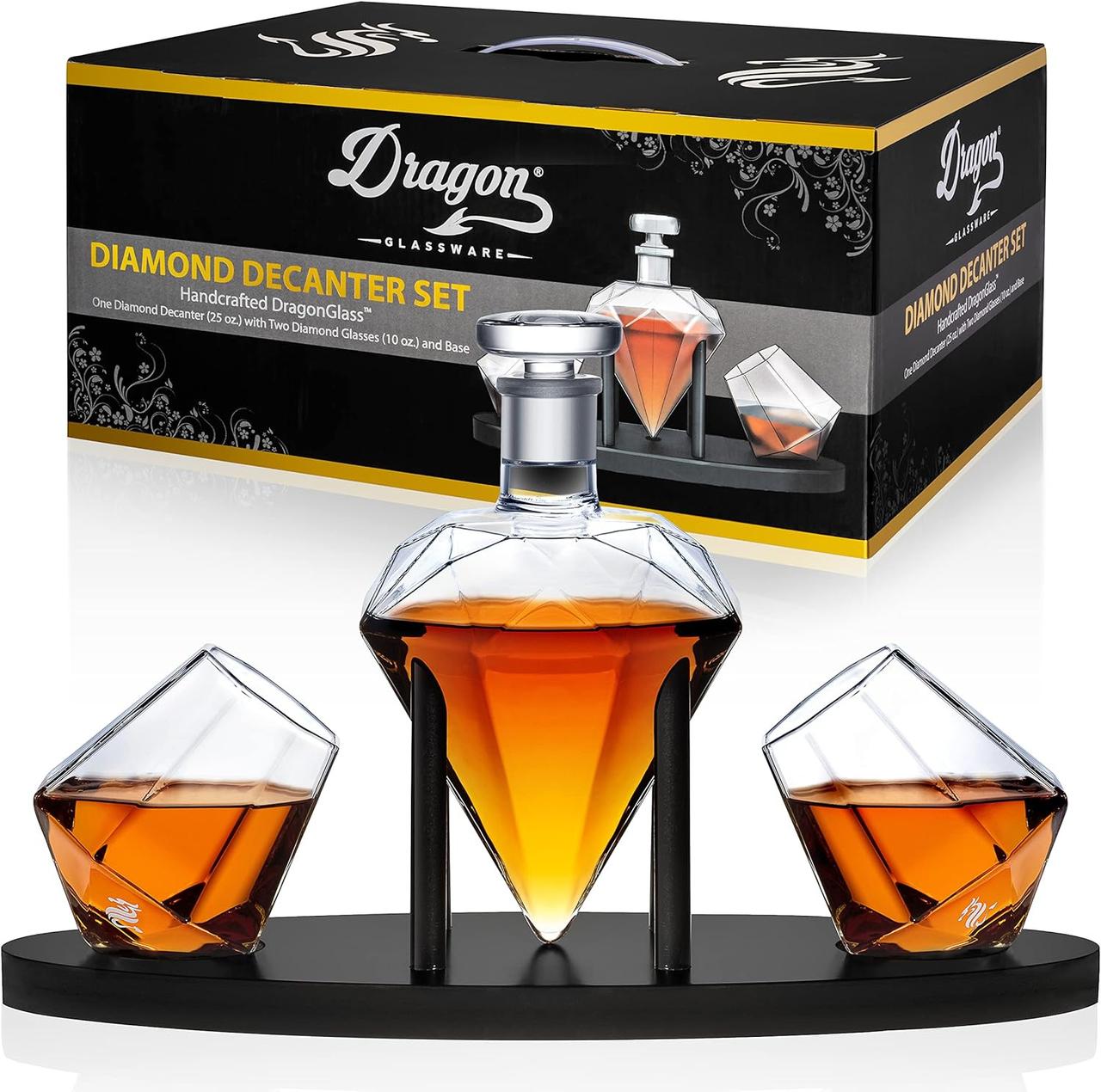 15. Diamond-shaped decanter set
Got a whiskey lover on your hands? Make sure their favorite tipple gets the attention it deserves by gifting your other half this eye-catching decanter set. The diamond-shaped glassware is a creative spin on the 10th anniversary gemstone. Trust us, it'll never fail to spark conversation whenever you're entertaining.
Dragon Glassware decanter with glasses set, $65, Amazon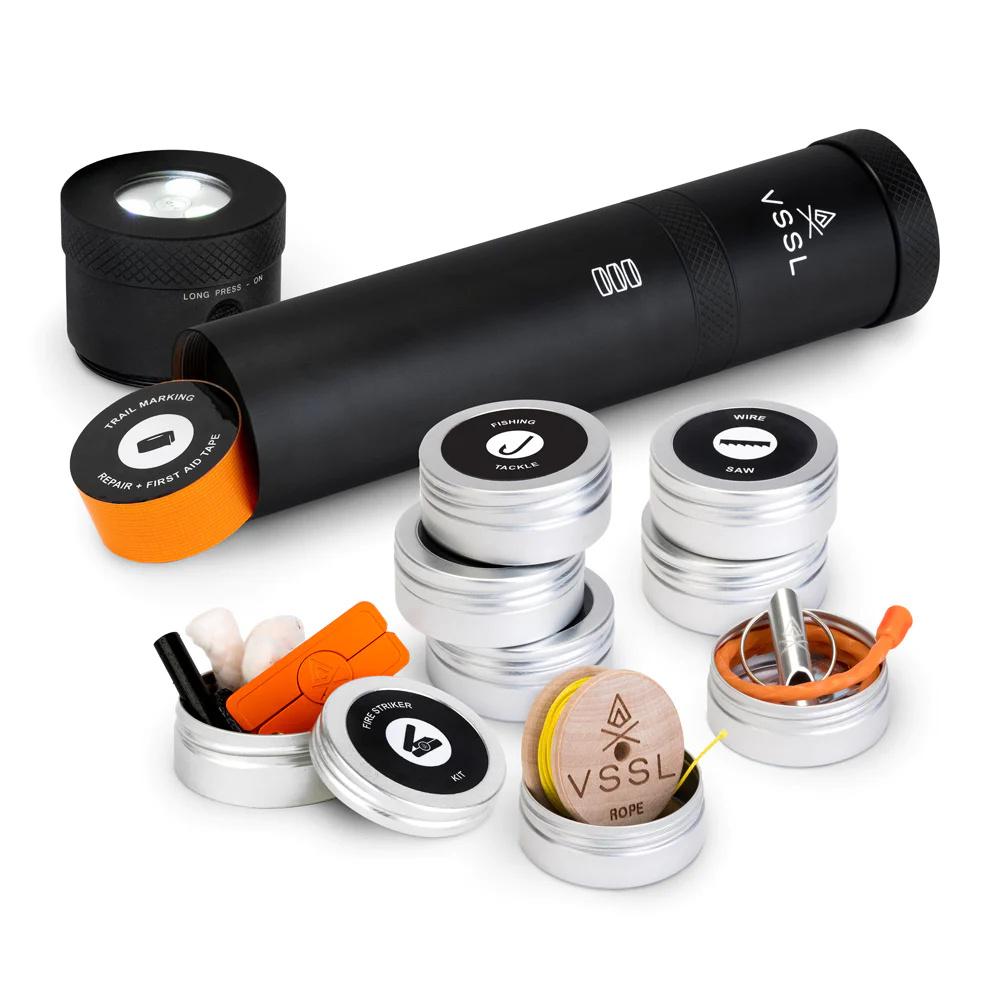 16. Aluminum survival kit
Or, maybe you're shopping for an avid adventurer. If that's the case, treat your always-exploring life partner to a gift they can use out in the wild. VSSL's camp supply kit has all the essentials for surviving in nature, including over 50 pieces of gear in handy stackable tins. The best thing about this unique gift idea? It's made from military-grade aluminum, meaning it's on-theme and incredibly durable.
VSSL Camp Supplies II, $145, VSSL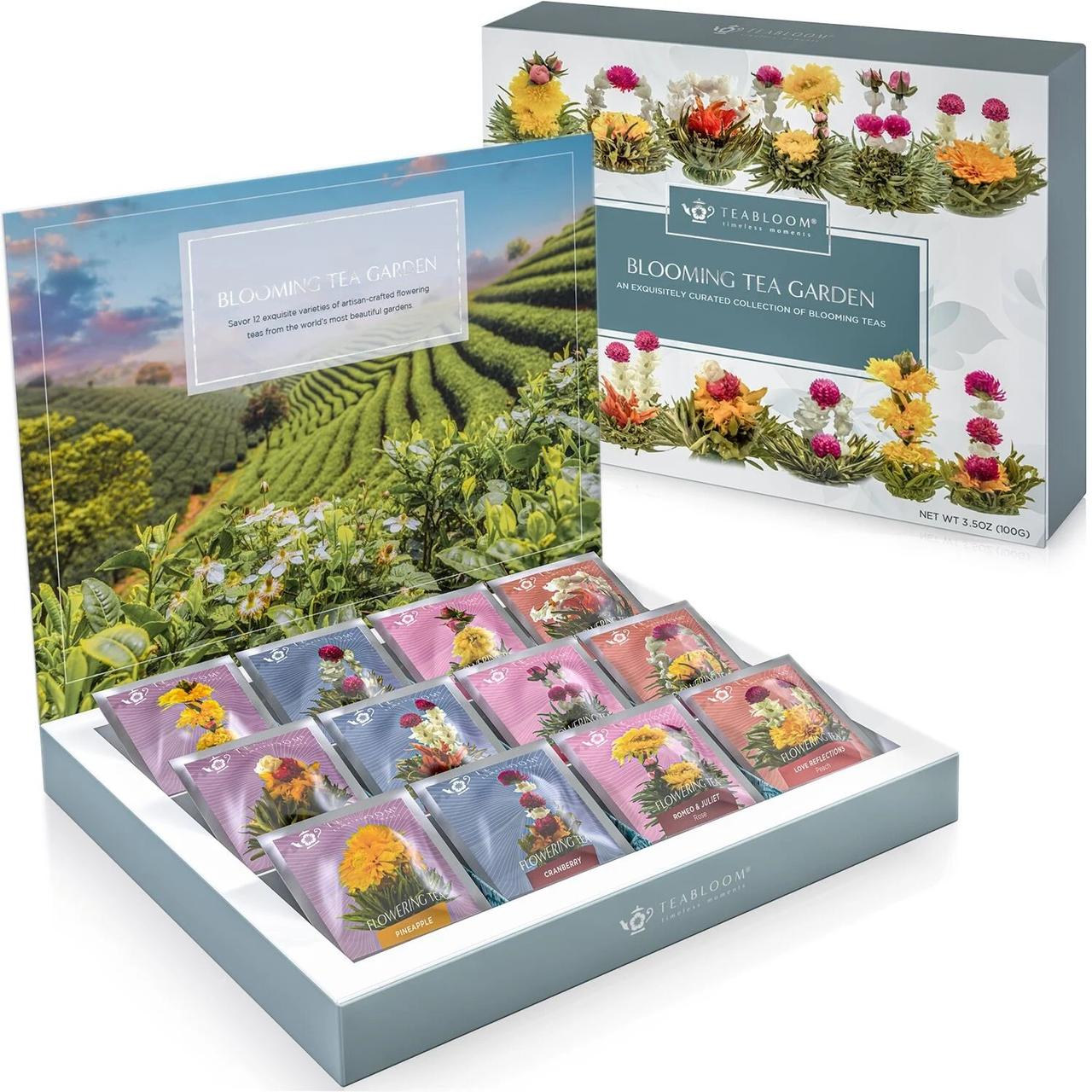 17. Delightful tea collection
Consider this the perfect gift for a tea drinker. It's a collection of tasty botanical teas combining fruity and flowery flavors. If your S.O.'s favorite thing after a long day is a hot cup of tea (after a cuddle from you, of course) this present will blow her or him away. The gorgeous presentation makes it even more giftable.
Teabloom Blooming Tea Garden assorted flowering tea chest, $30, Teabloom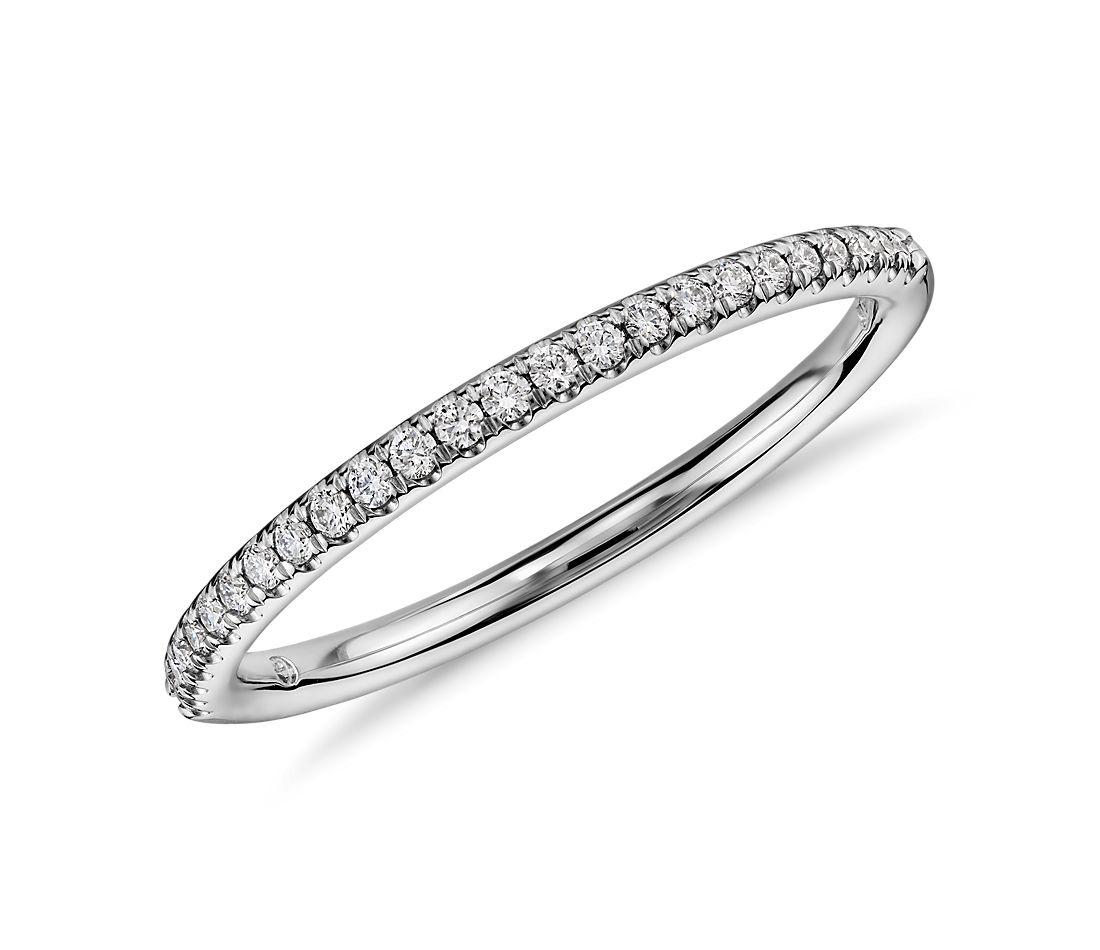 18. Dainty diamond ring
Who says diamond rings are only for proposals? This micropavé diamond band is one of the best anniversary gifts if you're looking for something really special to commemorate 10 years of marriage. Although it's petite on its own, it'll add an extra hint of sparkle when paired with an engagement ring stack.
Blue Nile petite micropavé diamond ring, from $720, Blue Nile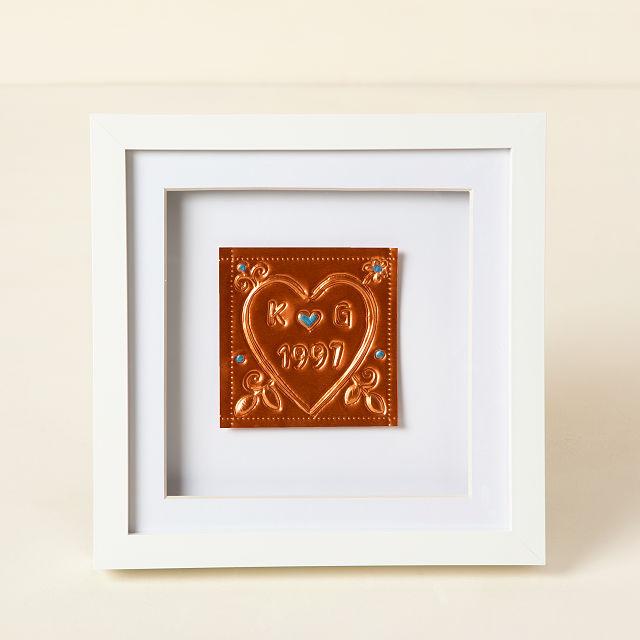 19. Aluminum anniversary art
Aluminum is one of the most traditional gifts for a 10-year anniversary, but it's not necessarily the most romantic or stylish. This personalized art makes aluminum actually look chic, thanks to the custom embossing, shadowbox frame, and three metal colors to choose from.
Claire and Jon Osborne personalized embossed anniversary art, $68, Uncommon Goods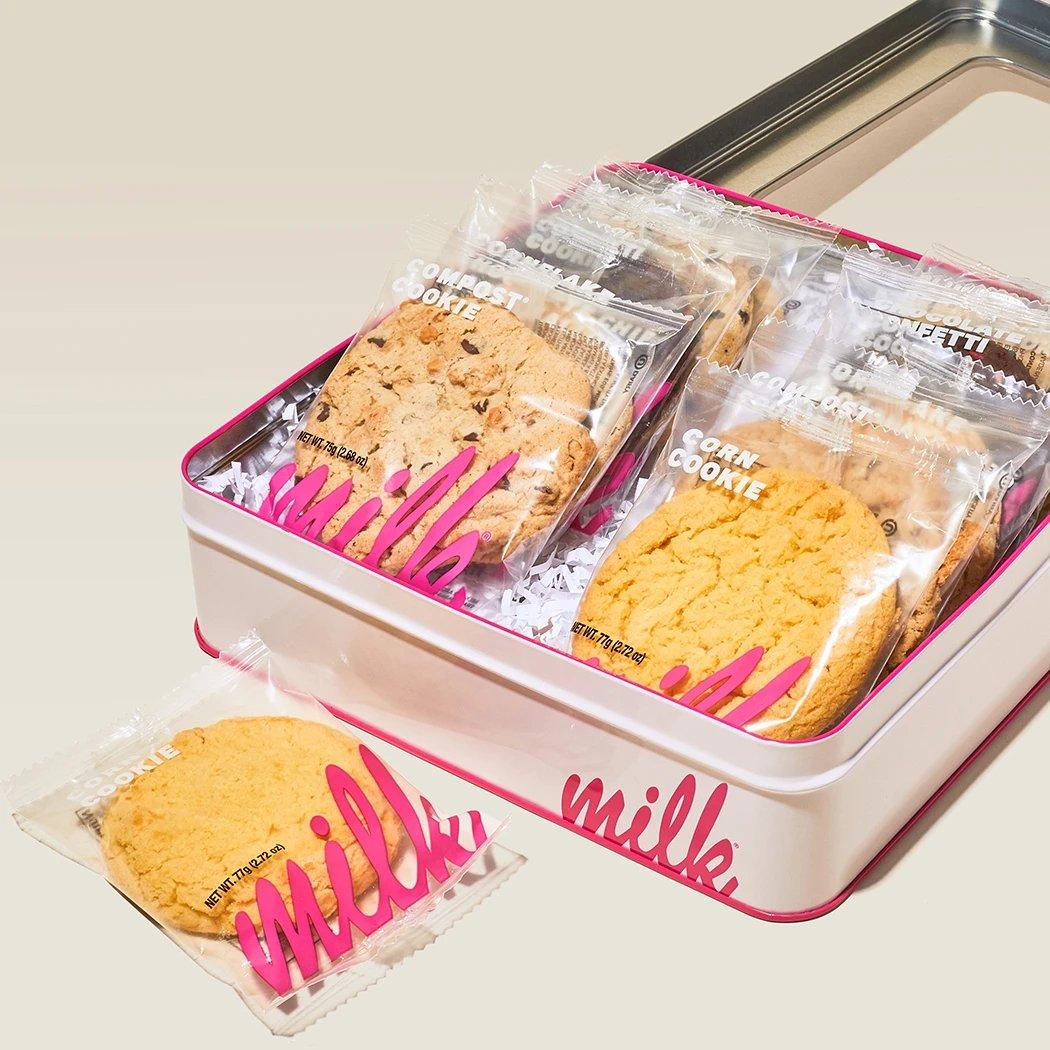 20. Tin of cookies
When in doubt, a tin of celebratory treats is always an appreciated gift. Surprise your spouse or the lovebirds with a delivery of these assorted cookies, which come individually wrapped and presented in a decorative (and reusable) pink and white tin featuring Milk Bar's iconic logo.
Milk Bar assorted cookie tin, from $27, Milk Bar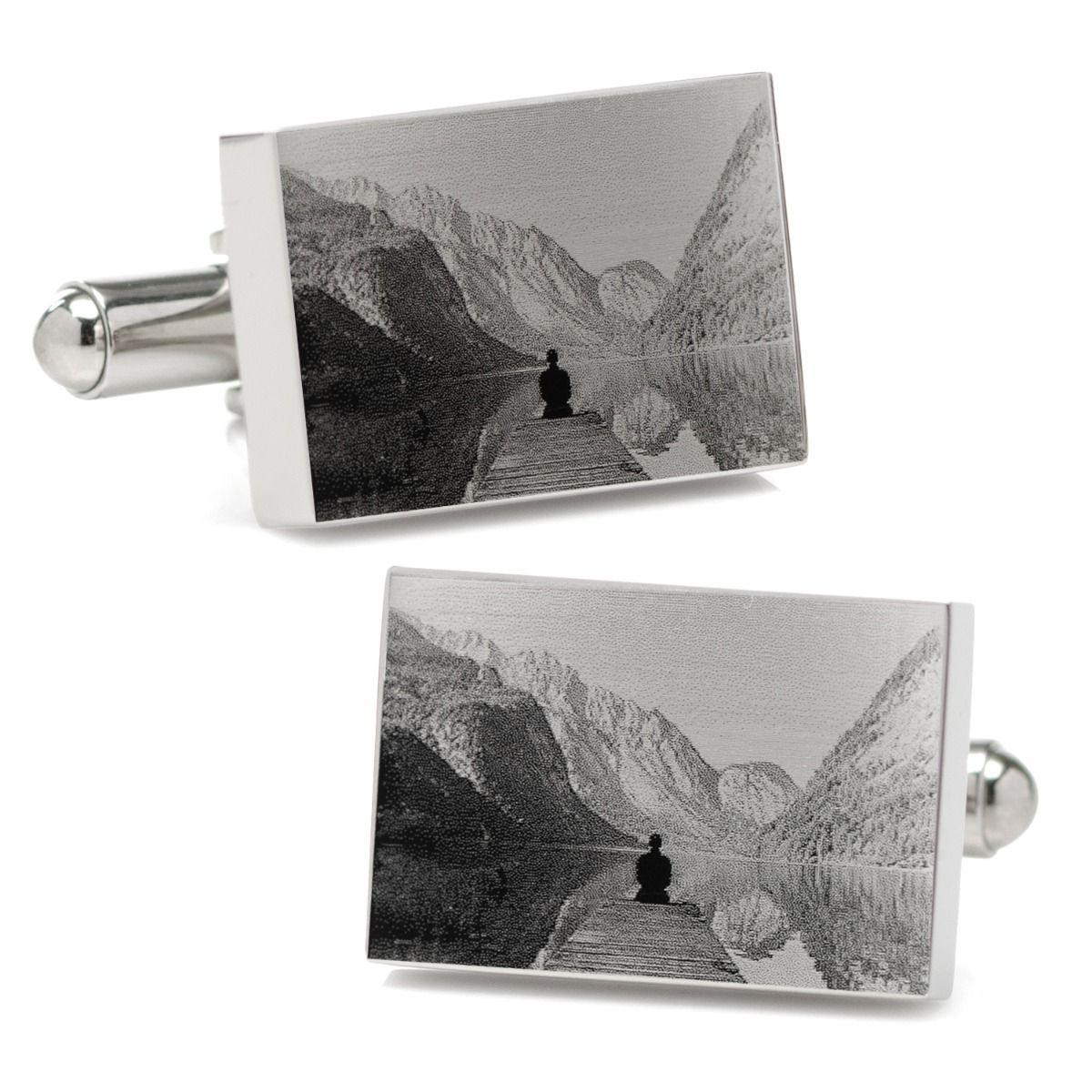 21. Custom photo cuff links
If it's been a while since your partner treated themselves to new accessories, these custom photo cuff links are a worthy investment as a 10-year anniversary gift. Turn them into keepsake pieces by adding a throwback photo from your wedding day or another favorite memory from the last decade.
Ox and Bull Trading Co. custom engraved photo block cuff links, from $110, Cufflinks.com
22. Recycled can wall art
This attention-grabbing work of art is made from recycled aluminum cans—but you wouldn't know it just by looking. It's an incredibly unique way to embrace the tin anniversary theme and add a statement piece to the recipient's home decor.
SarahTurnerEcoDesign rainbow dragonflies circle, $191, Etsy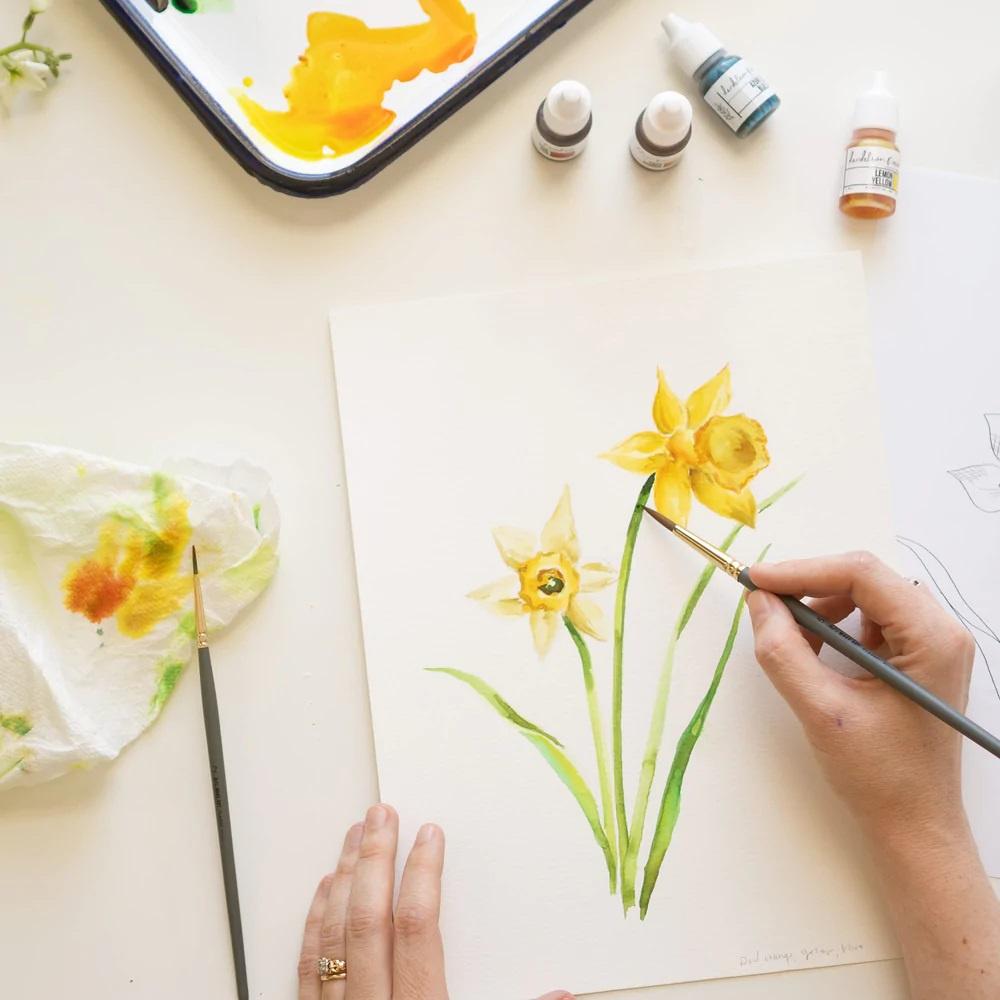 23. Daffodil watercolor kit
Encourage your S.O. to embrace their creative side with a gift that'll help them de-stress and disconnect from daily life. This watercolor painting kit is a great way to wind down and it matches up with the traditional 10-year anniversary flower. What's not to love?
Let's Make Art daffodils watercolor kit, $16, Let's Make Art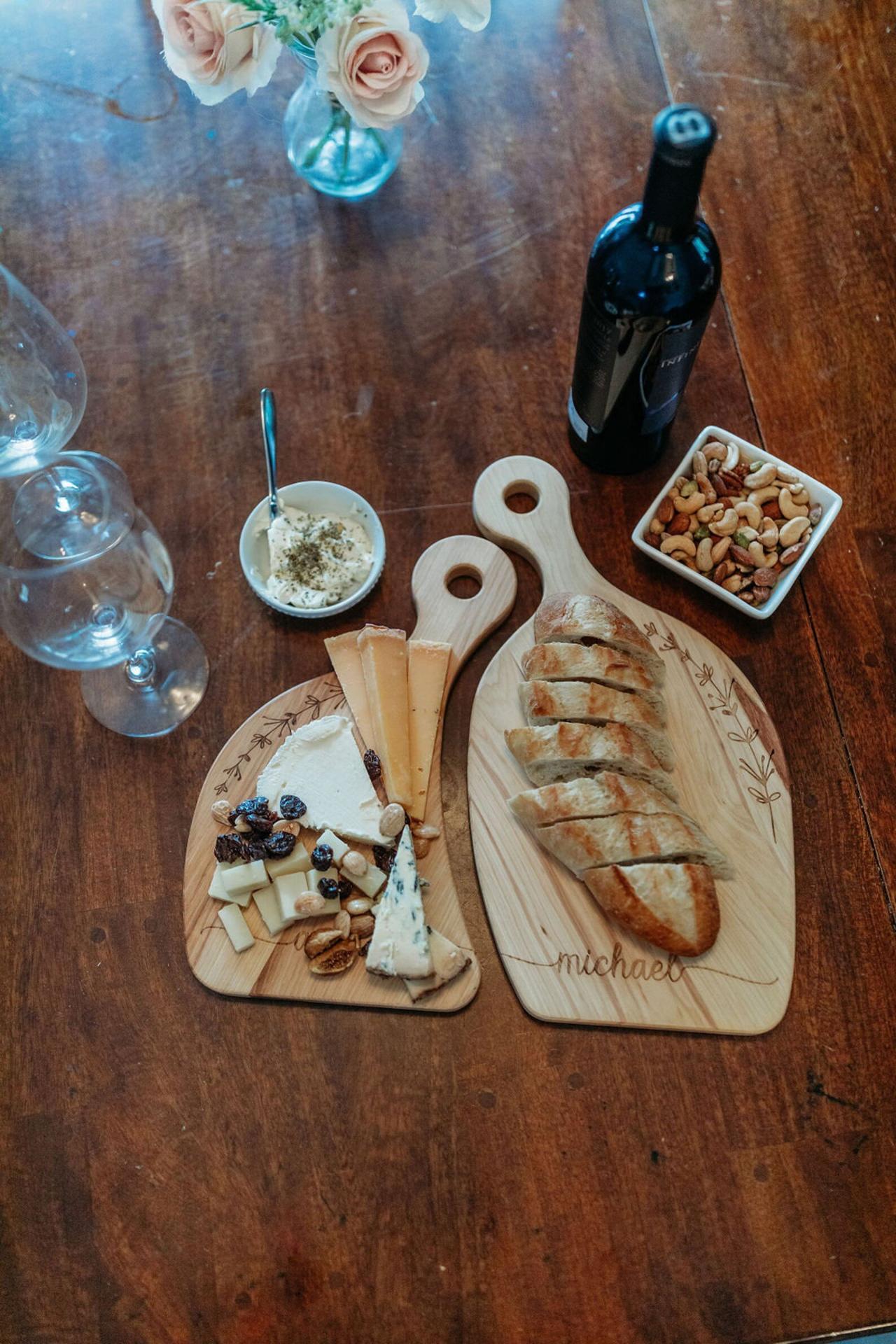 24. Practical serving boards
Snack time just got a major upgrade thanks to this hickory serving tray set. Two individual trays fit together like puzzle pieces—one for each half of the happy couple. There's space for meats, cheeses, and whatever their additional charcuterie choices might be, whether that's a yummy jam or a crusty baguette. We don't think anyone would be disappointed with this convenient present.
FaircraftUSA handcrafted snuggle sweetheart boards, from $55, Etsy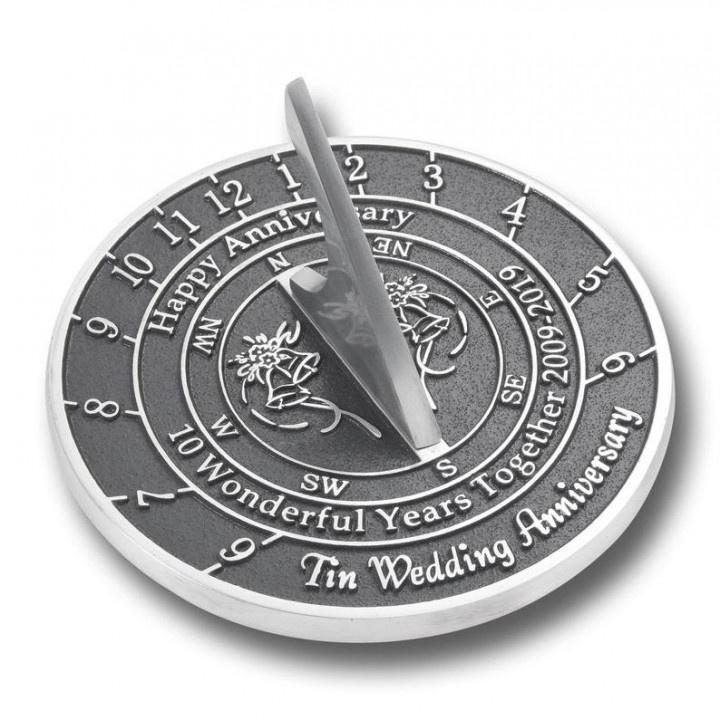 25. Celebratory metal sundial
This adorable sundial makes a perfect 10-year wedding anniversary gift. It's available with lots of different personalization options, including a matching stand. Handcrafted of the highest quality brass, and with tons of five-star customer reviews, these sundials are a great way to show that you believe the couple's love stands the test of time.
TheMetalFoundry 10th wedding anniversary sundial, from $102, Etsy
26. Unique wall hanging
Check the box on the traditional gift of aluminum with this unique 10-year anniversary gift: a wedding-date mash-up of license plates from different states. Another plus? It's a great way to ensure they'll never forget your anniversary.
CLEVillageCraftsman license plate anniversary gift, $54, Etsy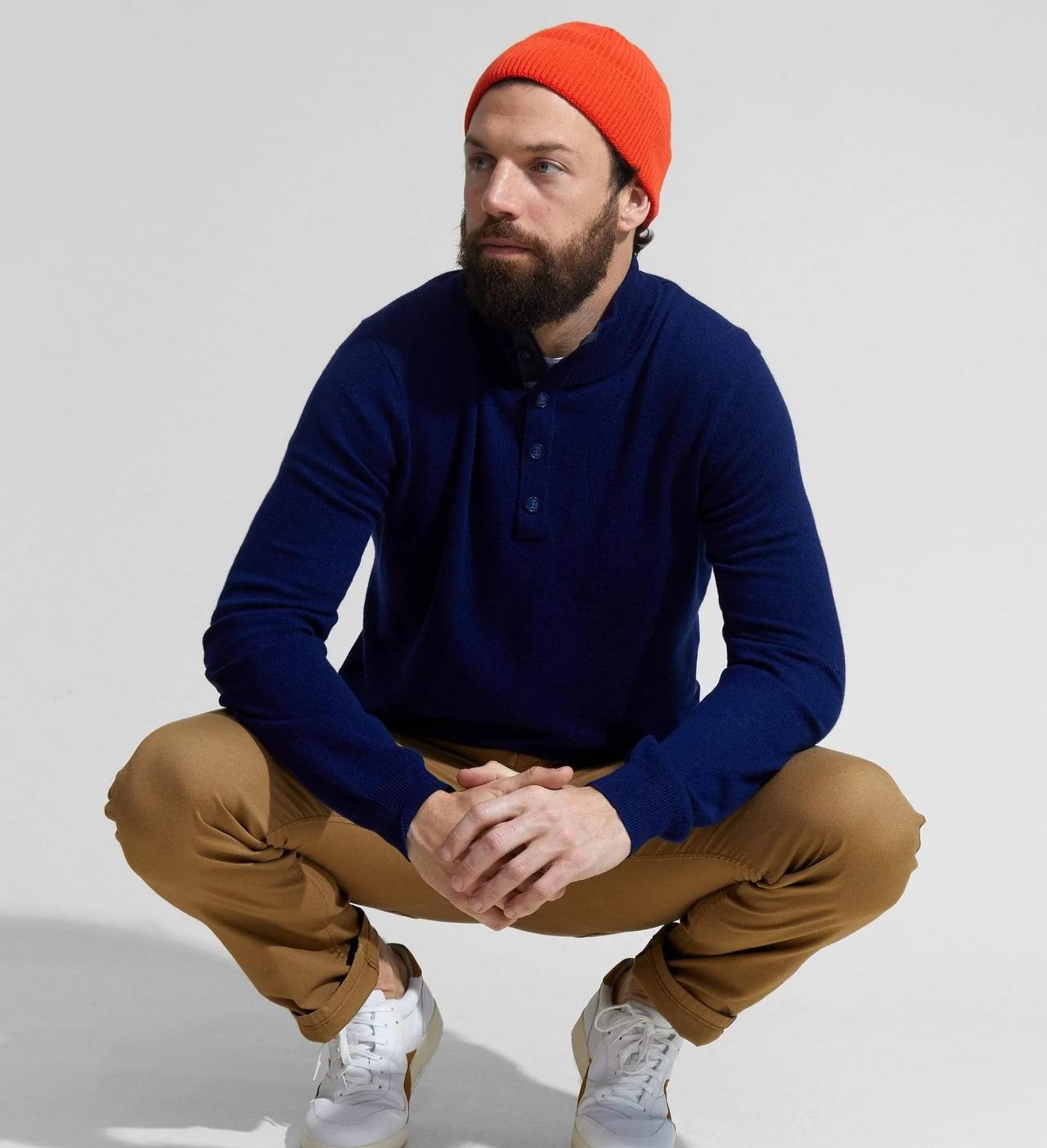 27. Luxe cashmere sweater
Is there anything more luxurious than the feeling of soft cashmere against your skin? Bless your other half with that oh-so-cozy sensation by giving them an authentic cashmere sweater. This comfy pick comes in seven different hues, including a dark shade of blue that reflects the milestone's traditional color. Shopping for an anniversary gift for your wife? State Cashmere has plenty of options for her too.
State Cashmere mock-neck quarter-button polo sweater, $175, State Cashmere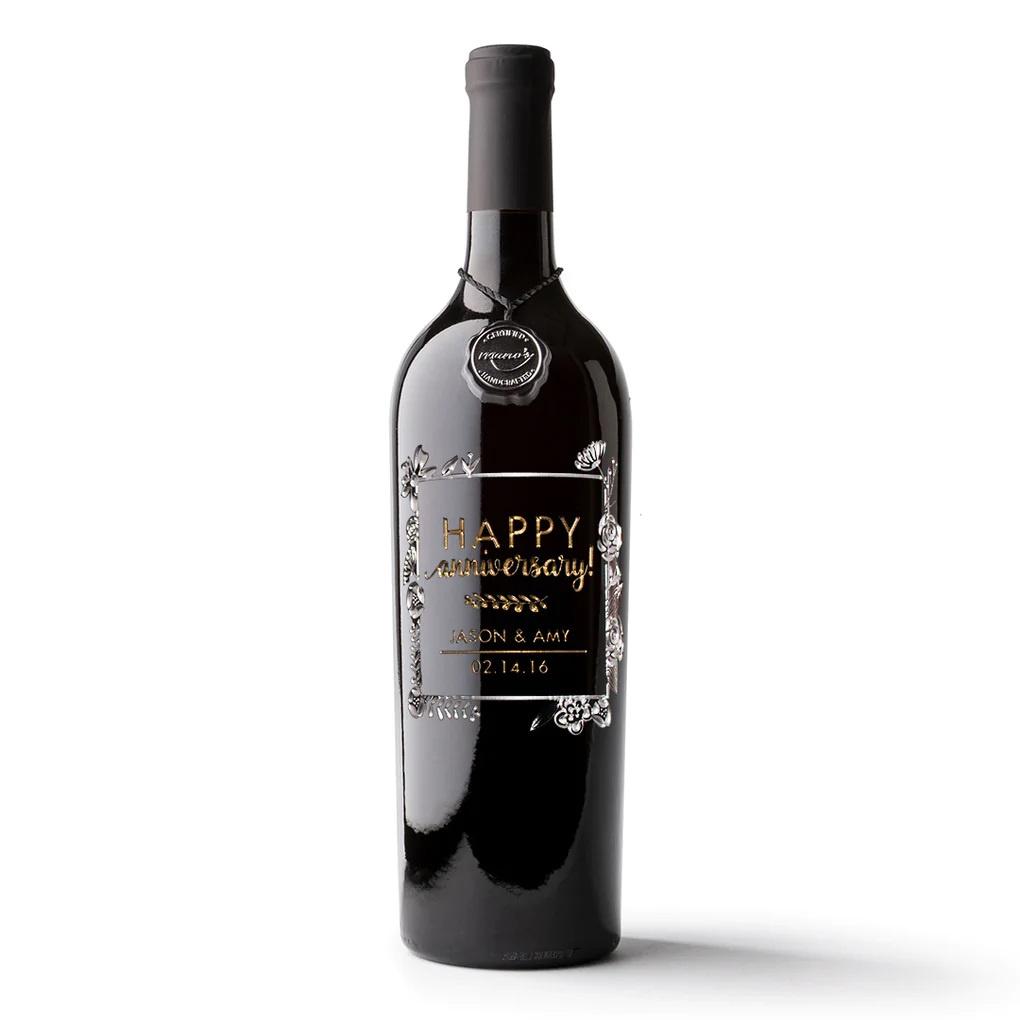 28. Anniversary wine bottle
Sometimes the best anniversary gift is the one you know they'll enjoy. If you're not too sure what to get for the happy couple, wine is almost always a good idea. This full-bodied bottle of red feels extra special thanks to the personalized engraving. You can include the couple's names and wedding or anniversary date beneath the words "Happy Anniversary!"
Mano's Wine anniversary flower frame custom etched wine bottle, $55, Mano's Wine
29. Monogrammed leather wallet
When's the last time your other half upgraded their wallet? If it's been a while, treat them to this monogrammed one presented in an engraved wooden box. You can also choose between black and brown leather depending on their usual style.
TealsPrairie personalized leather wallet, from $33, Etsy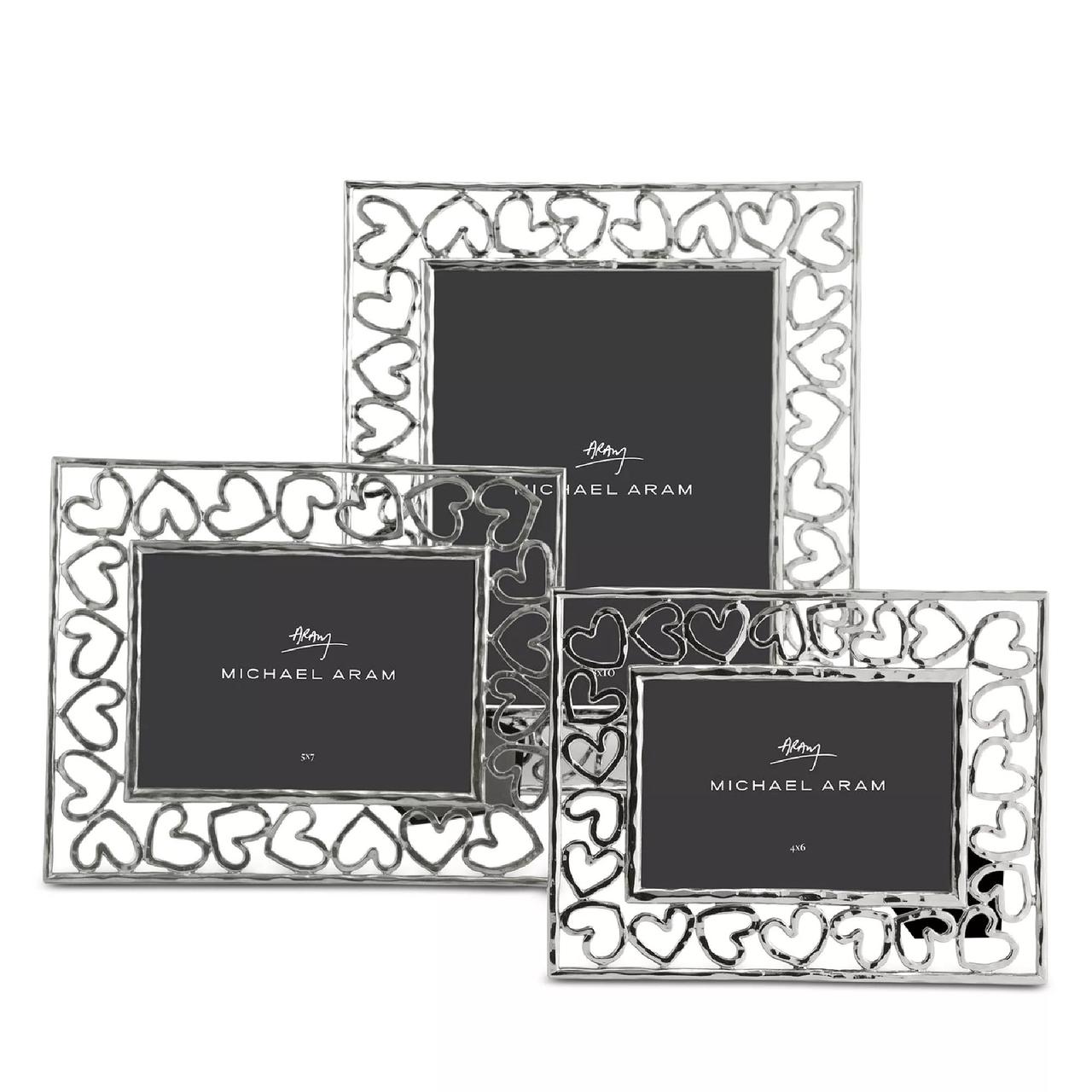 30. Heartfelt photo frame
This stunning photo frame will make a romantic statement on their mantelpiece, especially when it's filled with a snapshot from their wedding day or 10th anniversary celebration. Can't decide what to put inside? This sweet design also comes in a double frame so that you could put side-by-side images of the couple 10 years ago versus today. It'll be a sweet reminder of how far they've come together.
Michael Aram heart photo frame, from $80, Bloomingdale's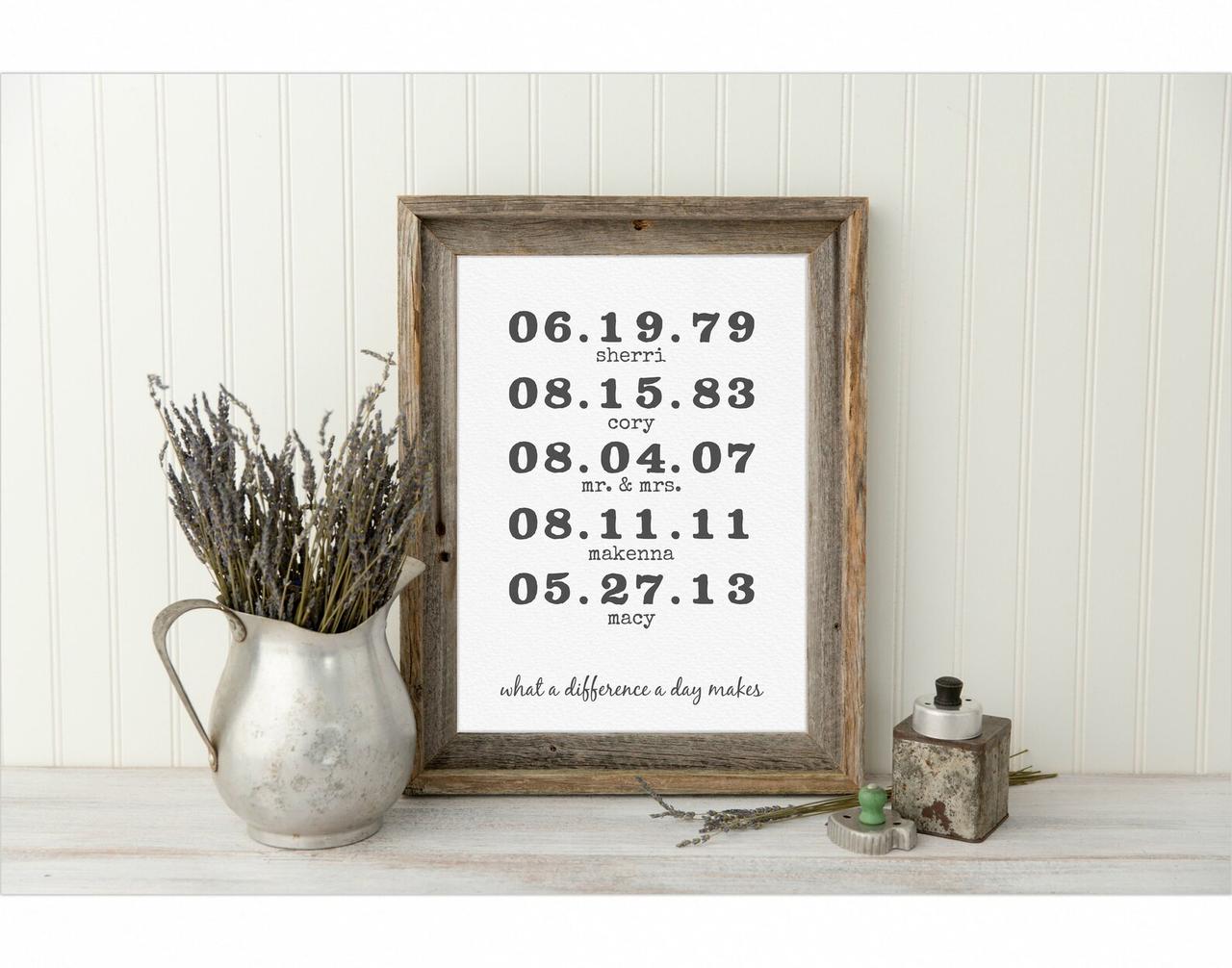 31. Relationship milestone art
Here's a gift that'll certainly be close to your loved one's heart. This romantic print lists the most important dates you've shared together—consider including major relationship milestones such as the day you first met, the date of your engagement, your wedding day, and the birth of children (fur-babies count too!).
EmmaAndTheBean What a Difference A Day Makes print, from $25, Etsy