20 Sweet 18th Anniversary Gift Ideas to Celebrate All That Love
Whether you want to go traditional, modern, or totally unique, we've found the perfect 18th wedding anniversary gift for you.
We have included third party products to help you navigate and enjoy life's biggest moments. Purchases made through links on this page may earn us a commission.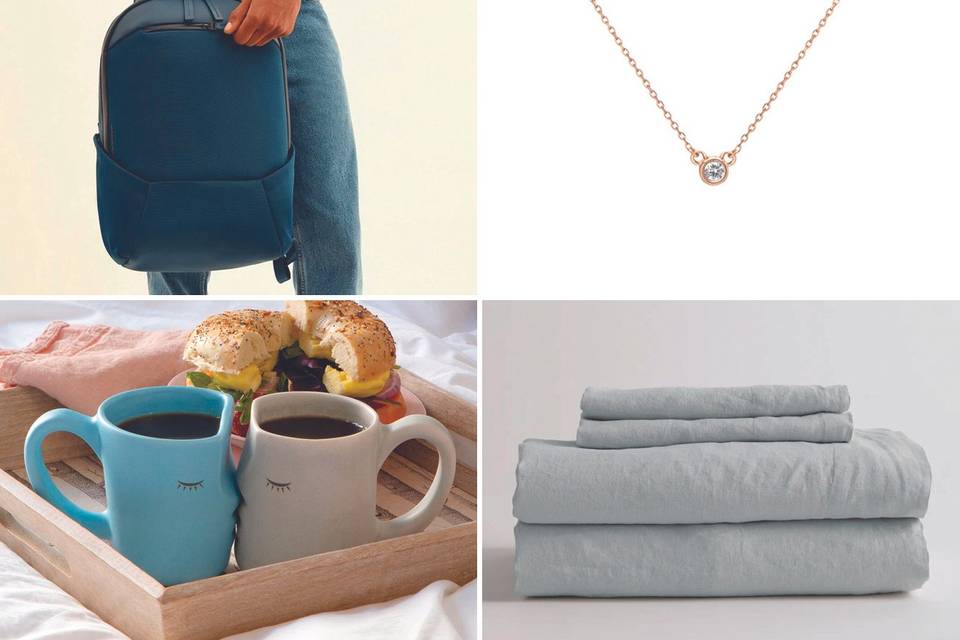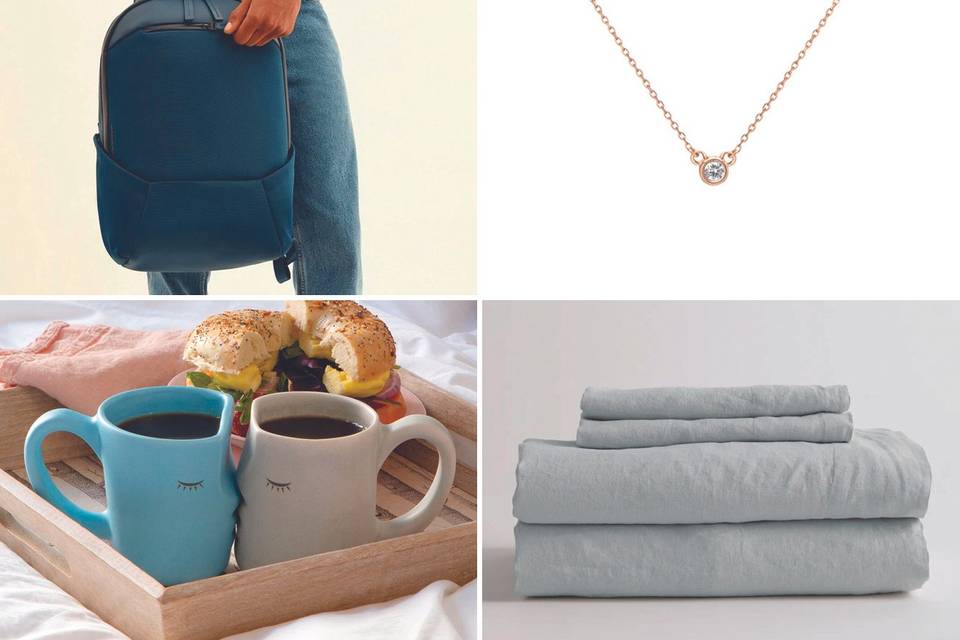 An 18th wedding anniversary is a big deal. A marriage that's lasted this long has officially reached the age of adulthood. While it doesn't come with voting rights or any other official privileges like a real 18th birthday, it does deserve to be celebrated with gifts. Okay, we think all anniversaries do, but 18th wedding anniversary gifts are particularly fun to select. Whether you're looking for gift ideas for your spouse, or you want to acknowledge a special couple that's celebrating 18 years of marriage, there's a slew of great gift ideas that will both surprise and delight them.
What is the traditional 18th-anniversary gift?
The 18th wedding anniversary themes for both traditional and modern gifts are the same—porcelain. That includes things like dishes, ornaments, and even jewelry. Trust us, there are lots of creative ways to incorporate the traditional 18th anniversary theme in your presents. That said, if porcelain just doesn't spark joy, there are a few other symbols associated with this special milestone you can take inspiration from. The gemstone anniversary gift theme for 18 years of marriage is the Chrysoberyl. Never heard of it? No worries, it's more commonly known as cat's eye—that gorgeous, yellow-tinted stone thought to bring about confidence and calm. Likewise, the 18th anniversary color gives off all the peaceful vibes: blue. While there's no official flower for the 18th wedding anniversary (say what?!), blooms in a passionate crimson hue are commonly exchanged.
The Best 18-Year Anniversary Gifts
With so much inspiration, narrowing it down to the perfect gift can be challenging. But don't worry, we're here to help. We did your shopping for you, finding the best traditional and modern gifts, as well as those that incorporate the gemstone, color, and (unofficial) flower. We've also included some alternative gift ideas that don't necessarily align with any theme other than the fact that they're great ways to mark this special anniversary date.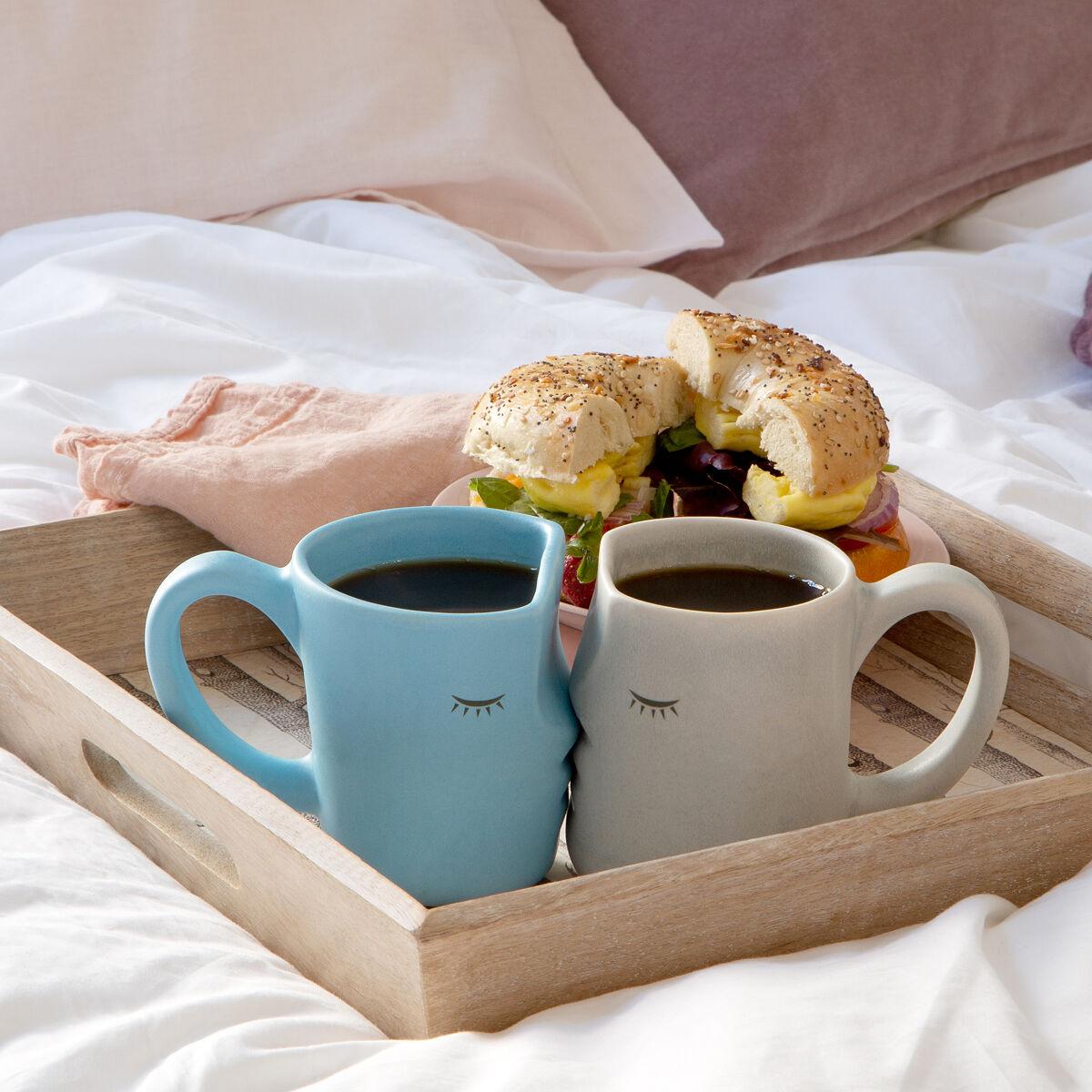 1. Romantic mugs
Do porcelain gifts get any more adorable than this? We think not! These "kissing" mugs are the perfect way for any happy couple to start their day together. May we suggest breakfast in bed to kick off your anniversary celebration?
Uncommon Goods The Kissing Mugs, $50, Uncommon Goods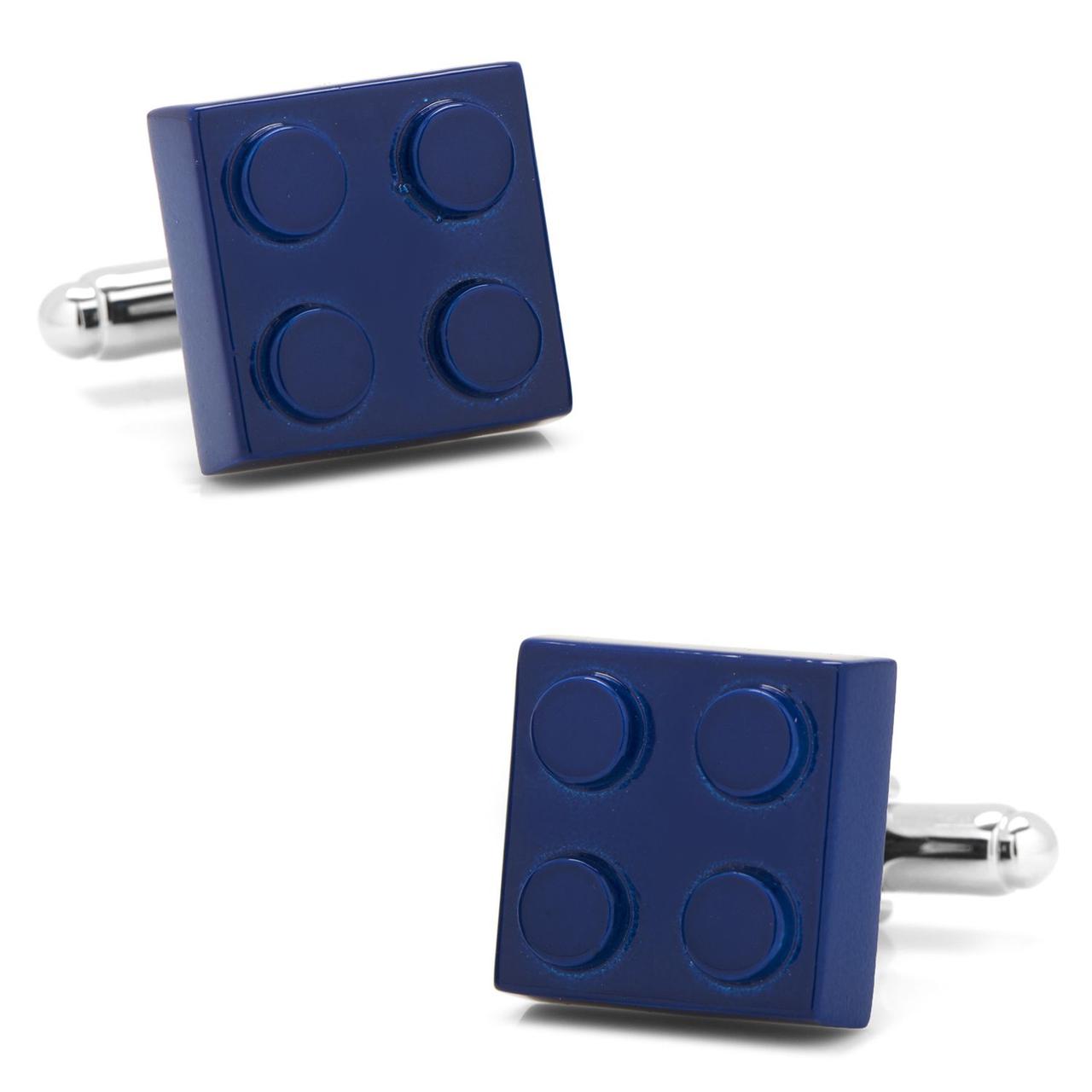 2. Whimsical cuff links
Take a cue from the anniversary's color theme with these fun cuff links. They're shaped like blue toy building blocks (perfect for a Lego fan!) and add a fun wink to any outfit.
Cufflinks, Inc. blue building block cuff links, $70, Cufflinks.com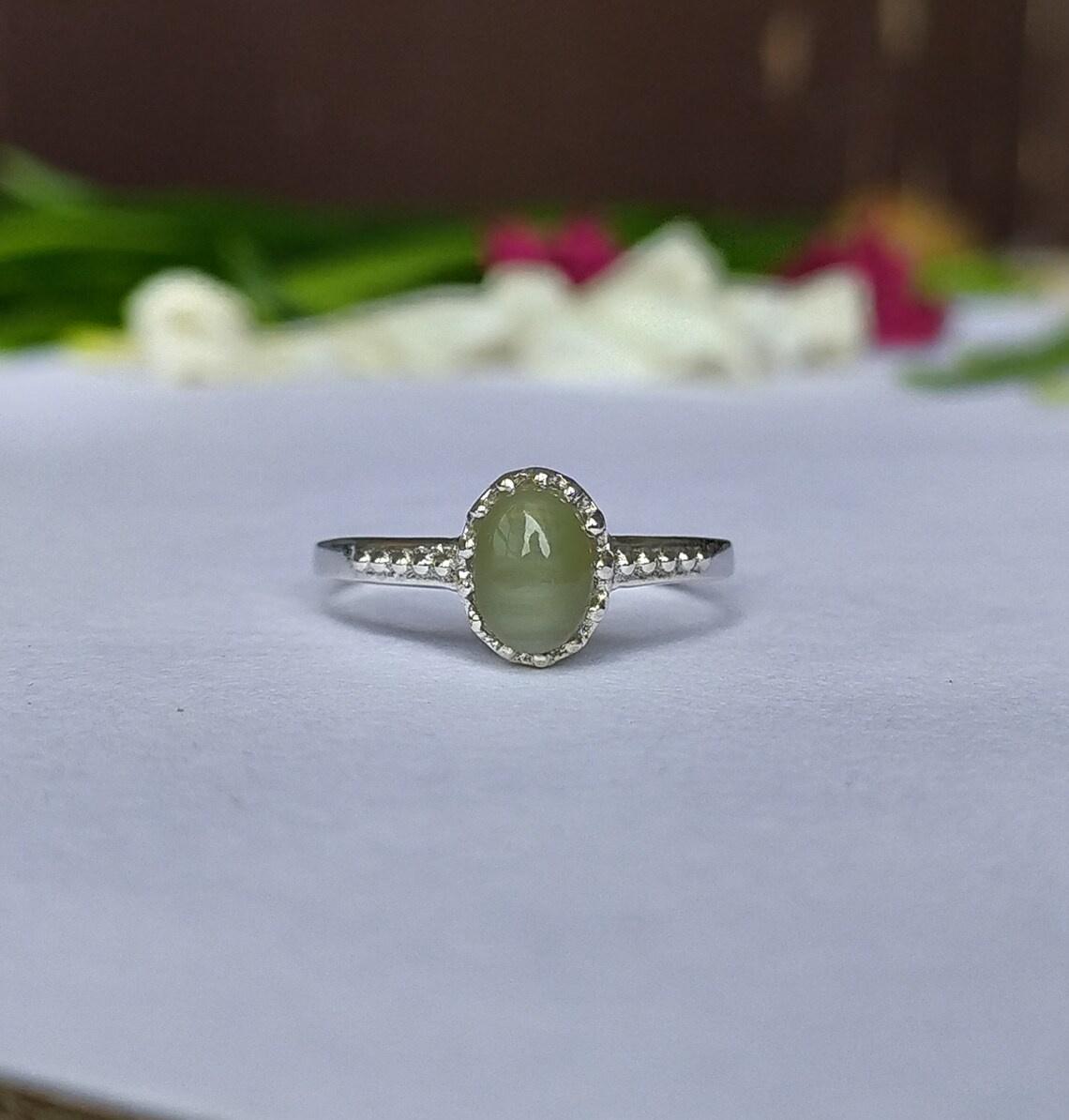 3. Gemstone ring
If you like it (and clearly you do if you've been together for 18 years!), then you should put a ring on it. This ring features the 18th year anniversary gemstone, chrysoberyl, in a natural gray-green hue. Choose from a sterling silver, gold-plated, rose gold-plated, or rhodium-plated band.
PILWALS natural cat's eye ring, from $29, Etsy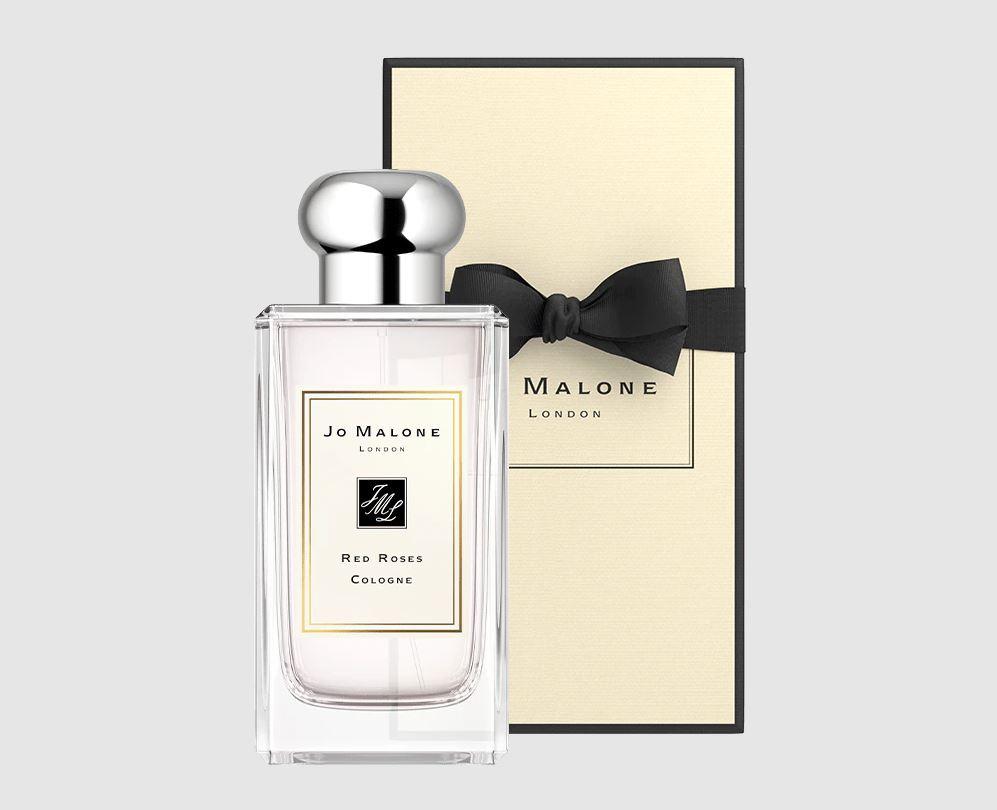 4. Floral spritz
Flowers are great, but this "Red Roses" perfume is a longer-lasting indulgence. Made by luxe fragrance house Jo Malone, it combines the scents from seven of the world's most fragrant roses with crushed violet leaves and lemon.
Jo Malone London Red Roses cologne, from $80, Jo Malone London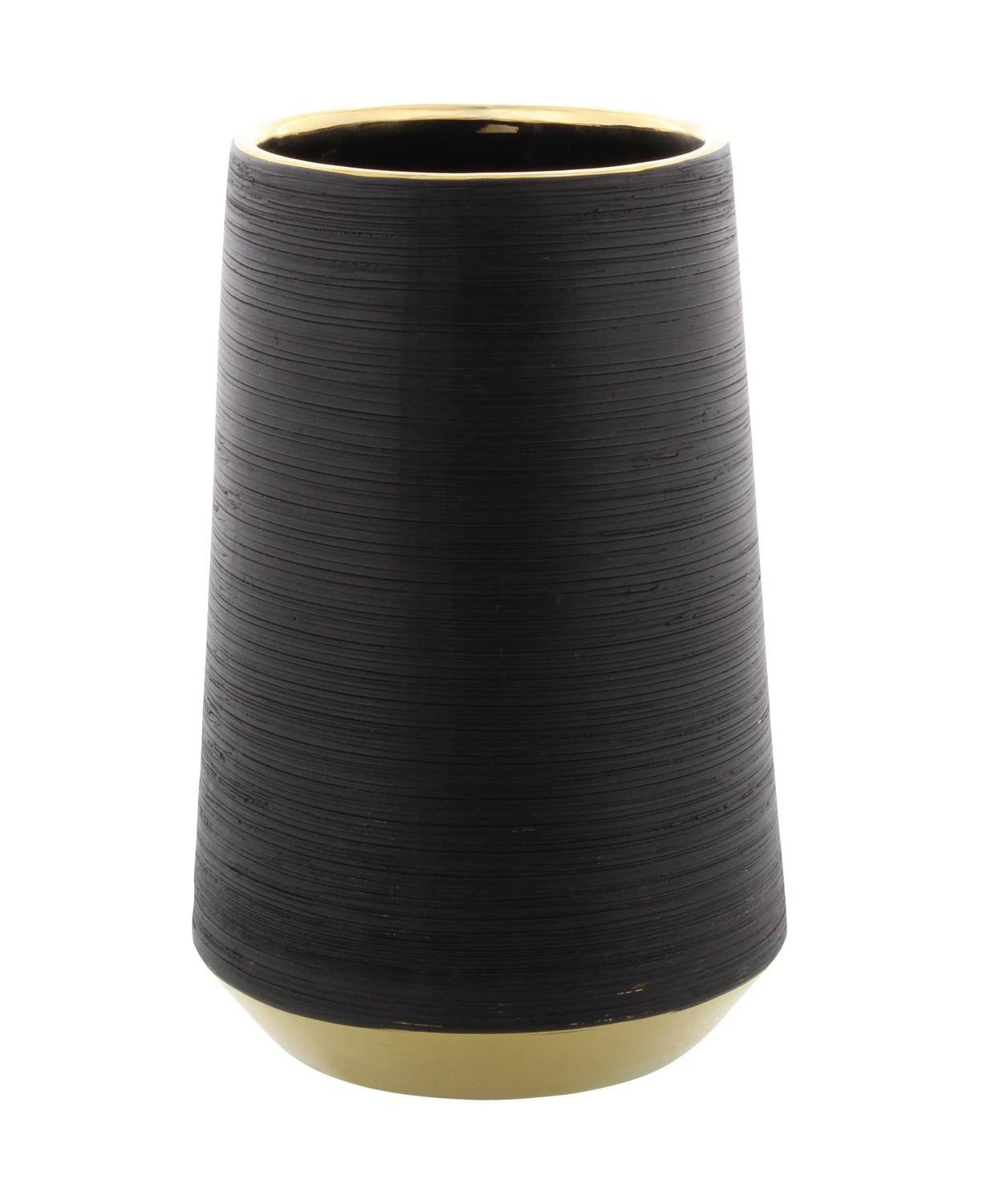 5. Porcelain vase
This pretty porcelain vase covers both traditional and modern themes. Bonus points if you fill it with deep red flowers, which are often associated with the 18th year of marriage.
CosmoLiving black porcelain glam vase, $44, Macy's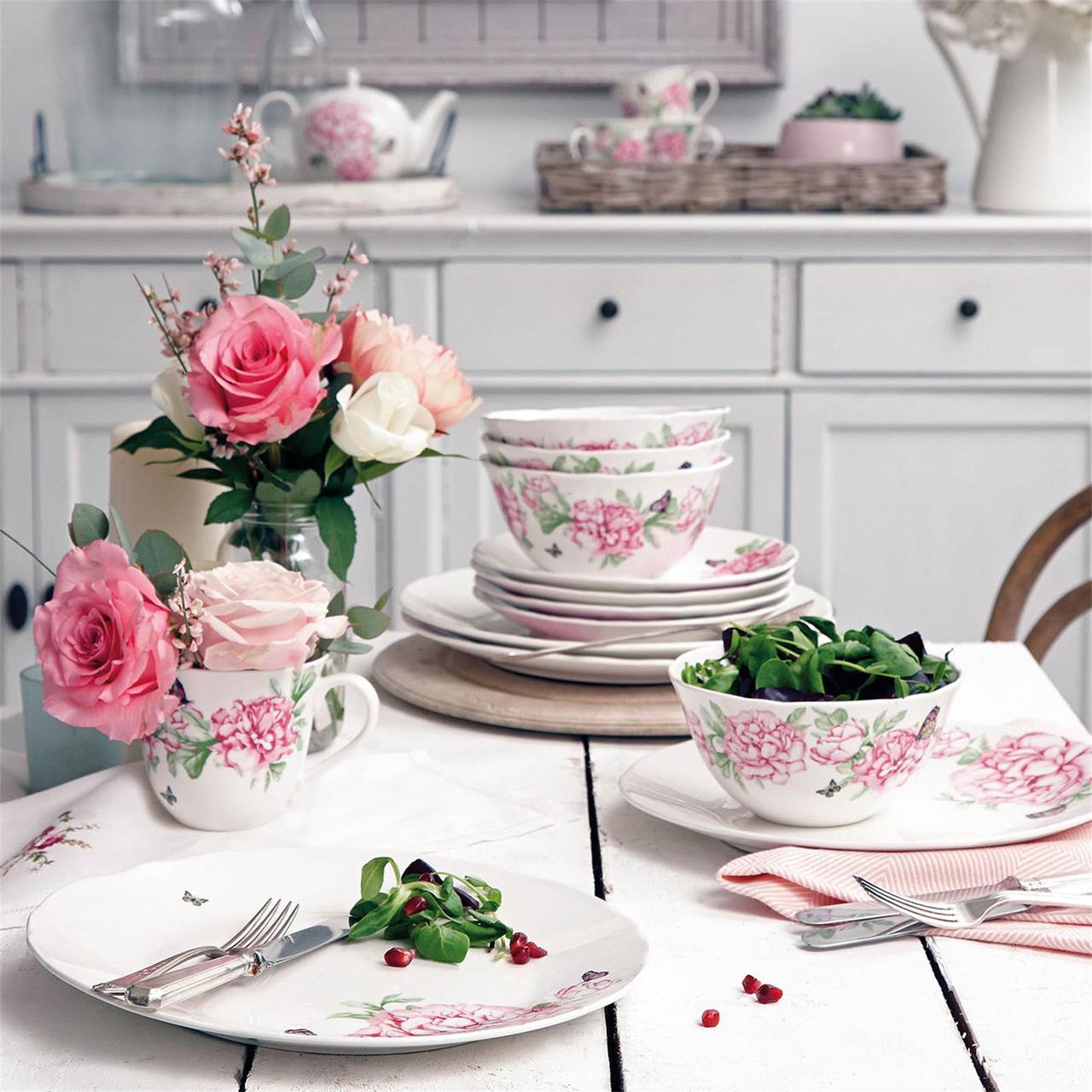 6. Sweet tea set
Care for a cuppa? This pretty white porcelain tea set will make tea time terrific. The peony and butterfly design is a special collaboration between supermodel Miranda Kerr and Royal Albert for Wedgwood and would be a special addition to your loved one's china cabinet.
Royal Albert x Miranda Kerr Everyday Friendship 16-piece set in White, $340, Wedgwood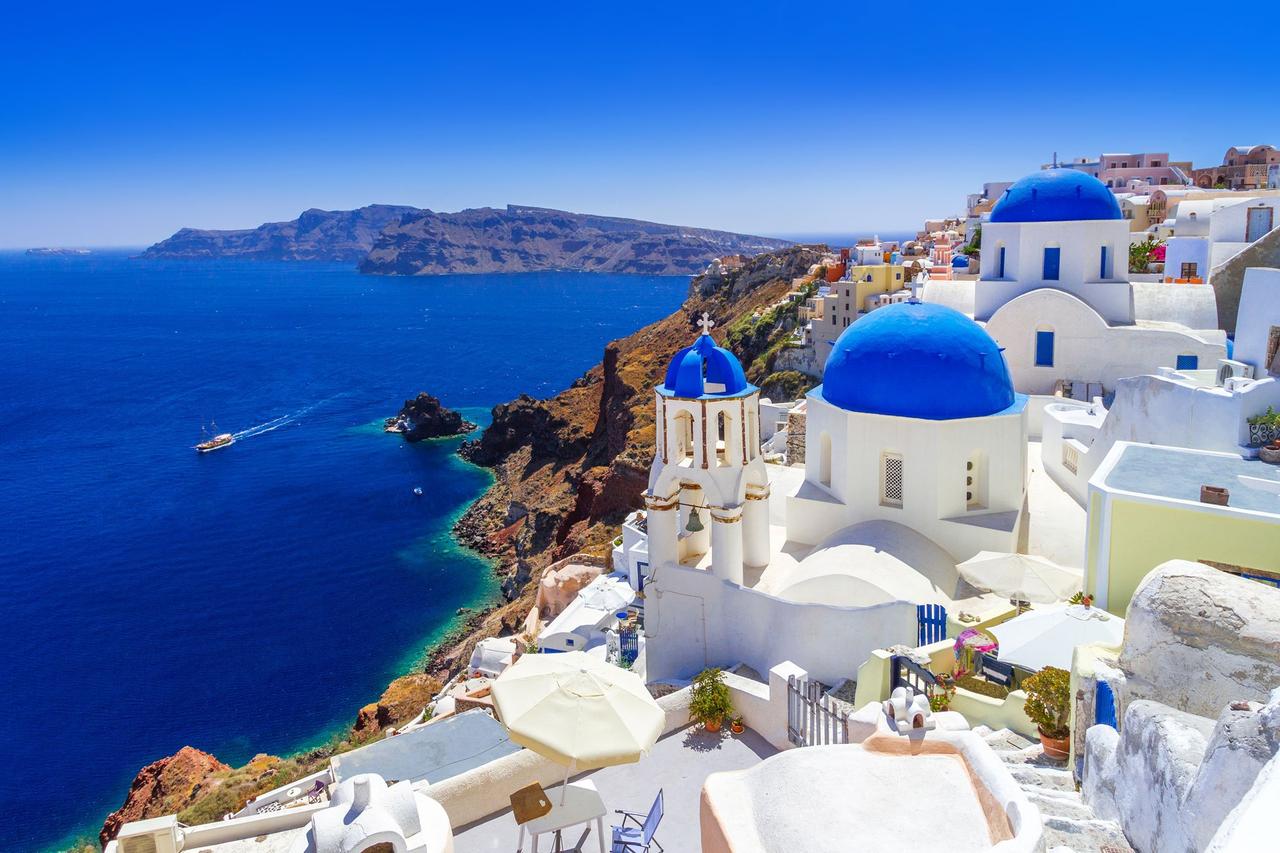 7. Memorable vacation
Go big for your 18th wedding anniversary and forgo a traditional gift in lieu of a villa rental in Greece. Welcome Beyond has a selection of luxurious villas to choose from. Just scrolling through the available options will make you want to pack your suitcase pronto.
Welcome Beyond luxury villa rentals in Greece, rates vary, Welcome Beyond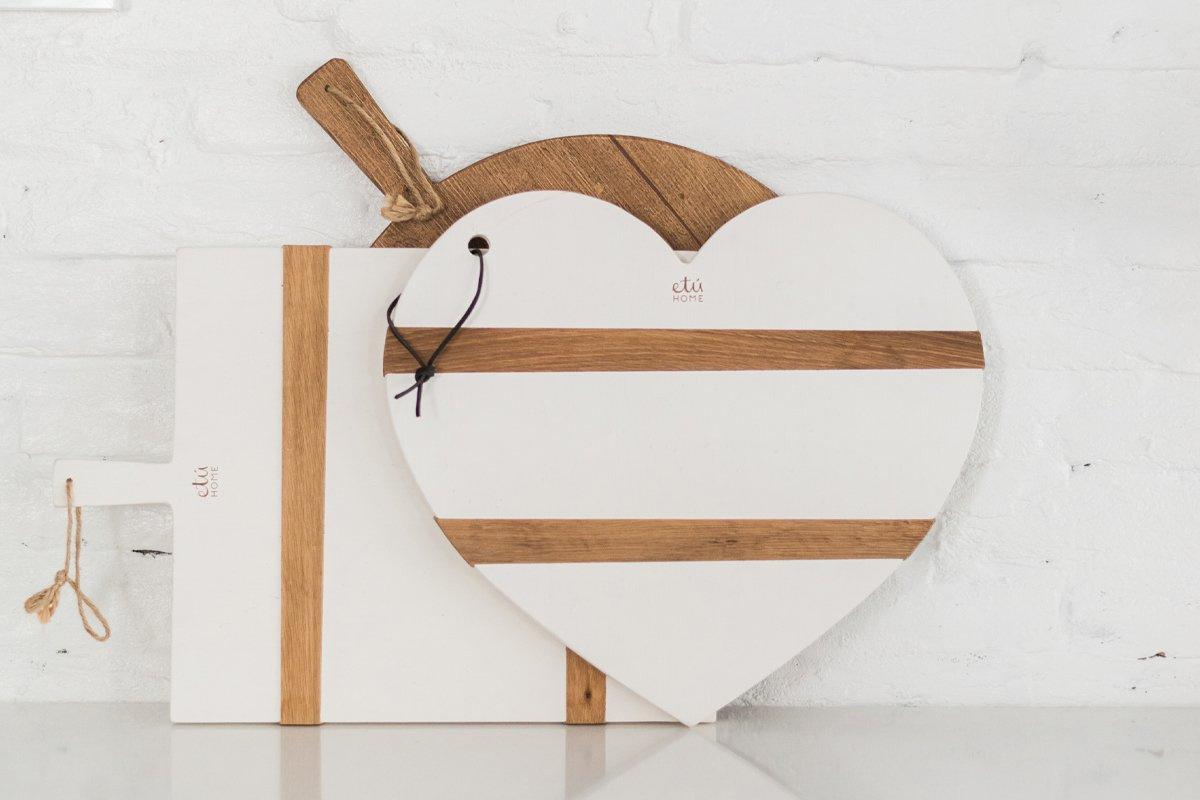 8. Love-ly charcuterie board
Everyone loves a good charcuterie board, but all those tasty treats will be even better served on this gorgeous heart-shaped board. Hand made from reclaimed wood, it makes for a great piece of kitchen decor, too.
etúHOME large white mod heart charcuterie board, $185, etúHOME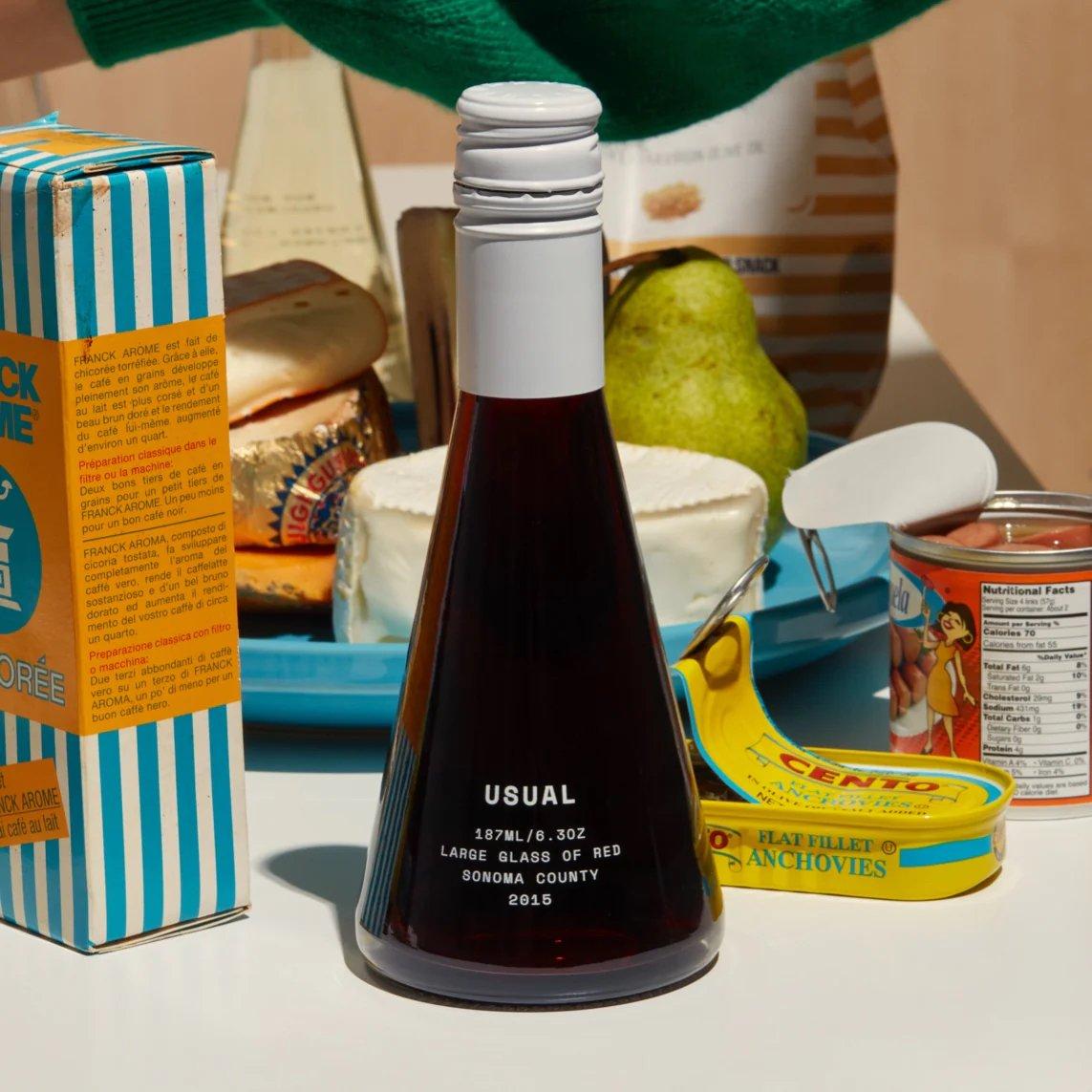 9. Fine wine
When it comes to 18th-anniversary gift ideas, you can't go wrong with a little bottle (or two!) of vino. These bottles are a great size, each containing one large glass, and they're delivered right to the door.
Usual Wines red wine, from $60 for a box of 6, Usual Wines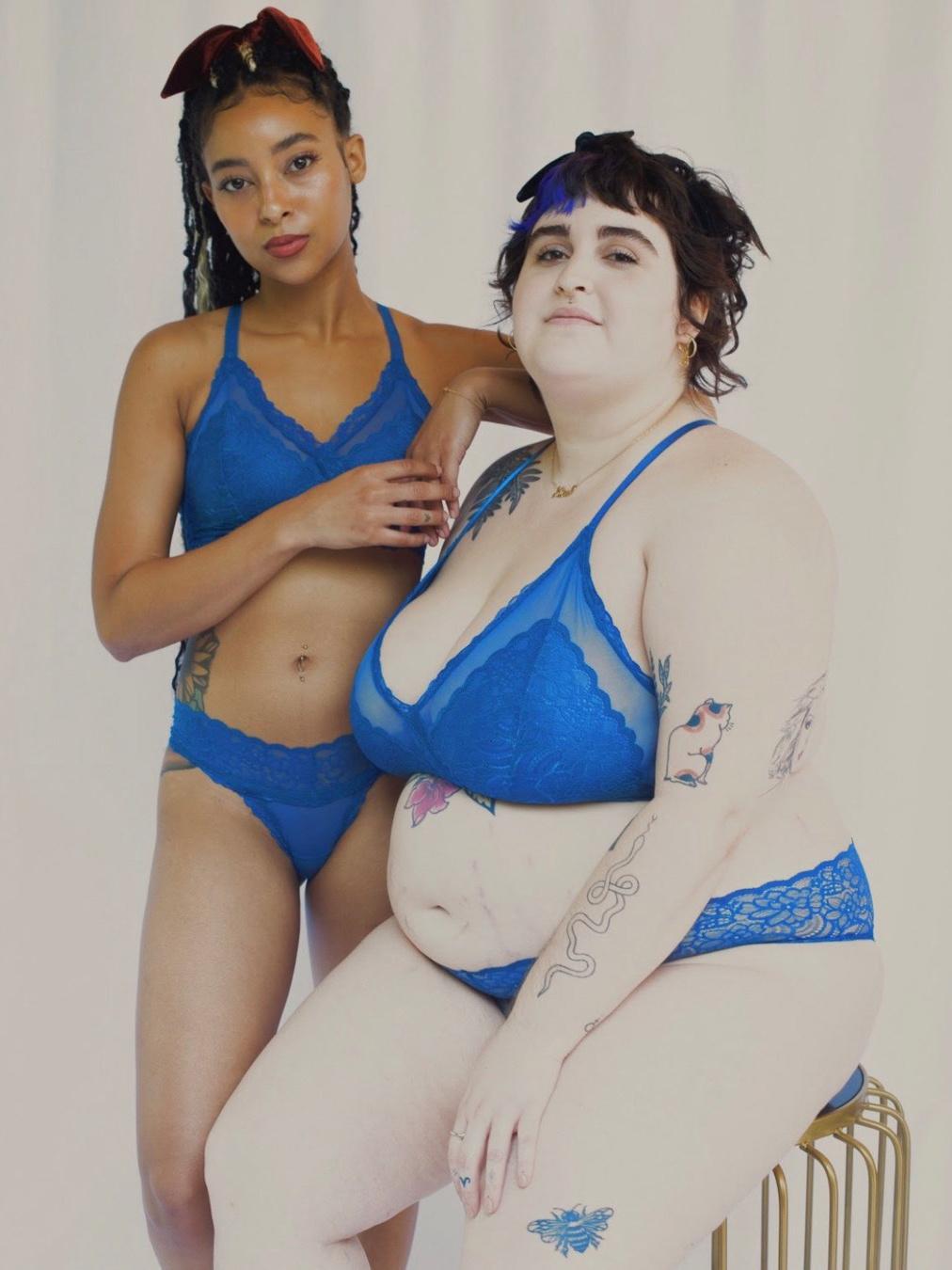 10. Upscale undies
While it may not fit a traditional theme, an underwear subscription can be a fun way to spice up married life on the regular. Each month, they'll get a high-end pair of undies, and you can add extra racy surprises too if you wish.
Underclub gift subscription, from $75 for 3 months, Underclub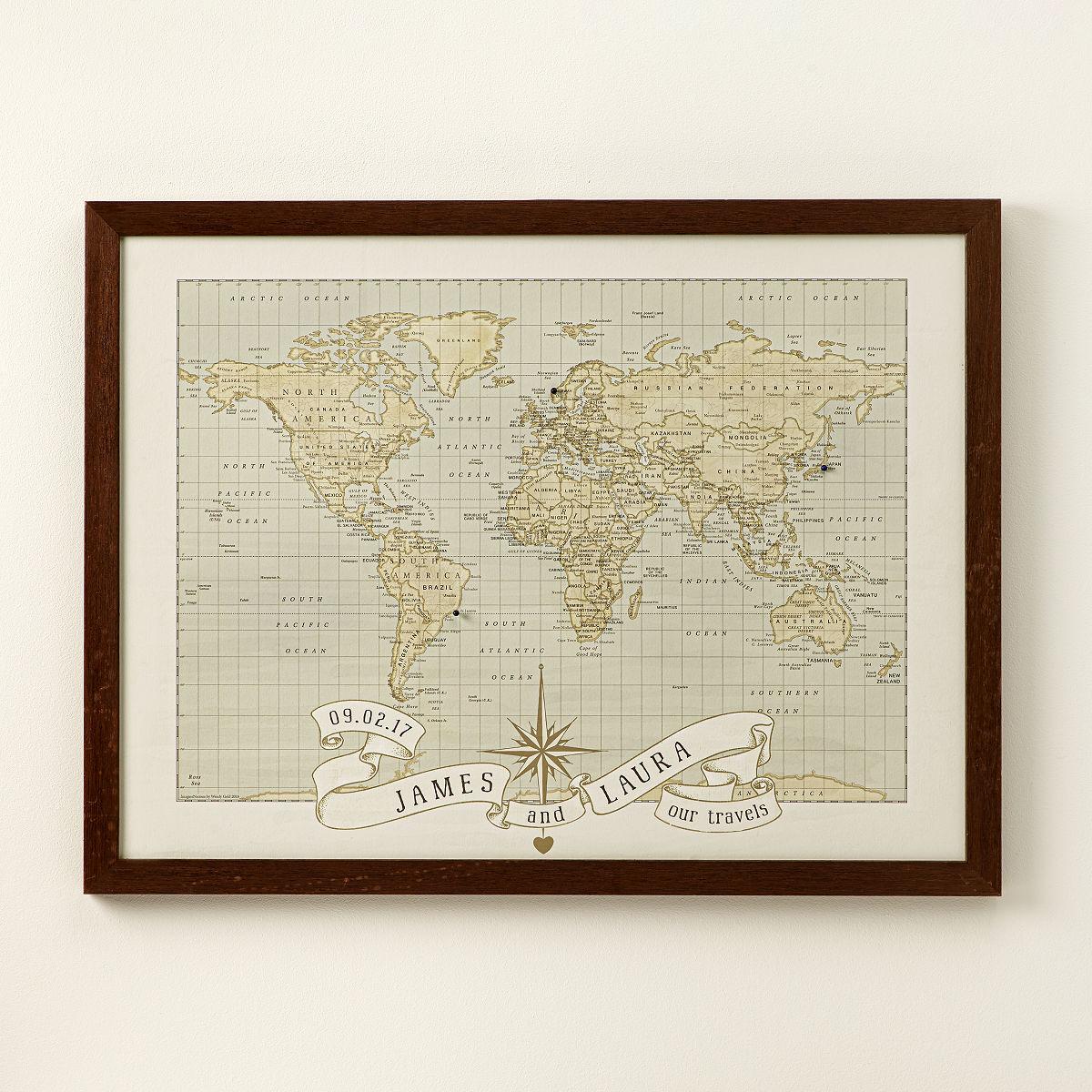 11. Wanderlust wall art
Oh, the places they'll go. This thoughtful personalized world map will help the lovebirds memorialize all their adventures together. It can be personalized with their first names and wedding date and comes with 100 pins to track their travels.
Wendy Gold personalized anniversary pushpin world map, $165, Uncommon Goods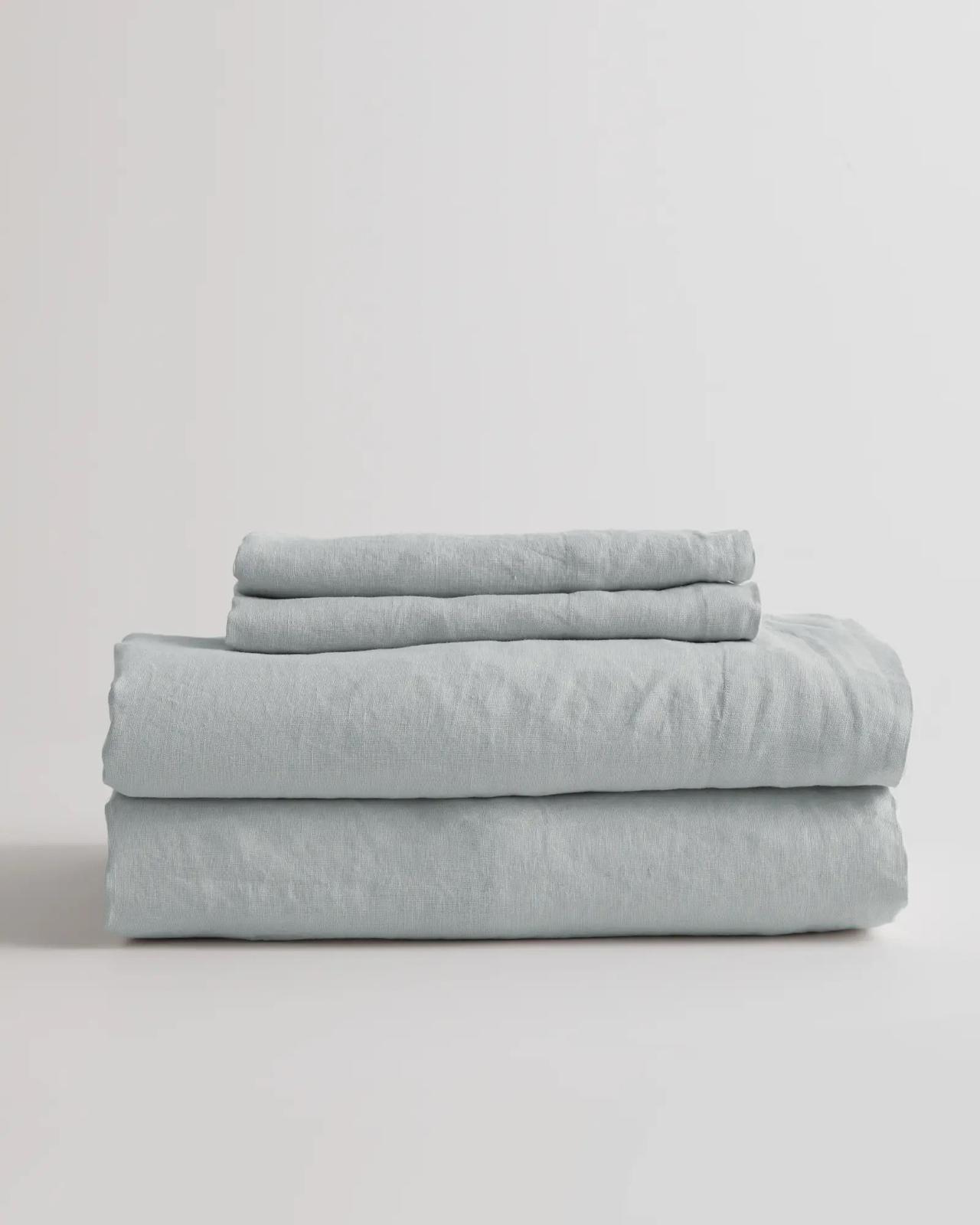 12. Cozy bedding
What happens beneath the sheets is your business, but having crisp new bedding is always a luxurious change. This set is made of linen for ultimate breathability and comfort. It comes with a fitted sheet, flat sheet, and a pillowcase or two, depending on the size ordered.
Quince linen sheet set, $170 for queen size, Quince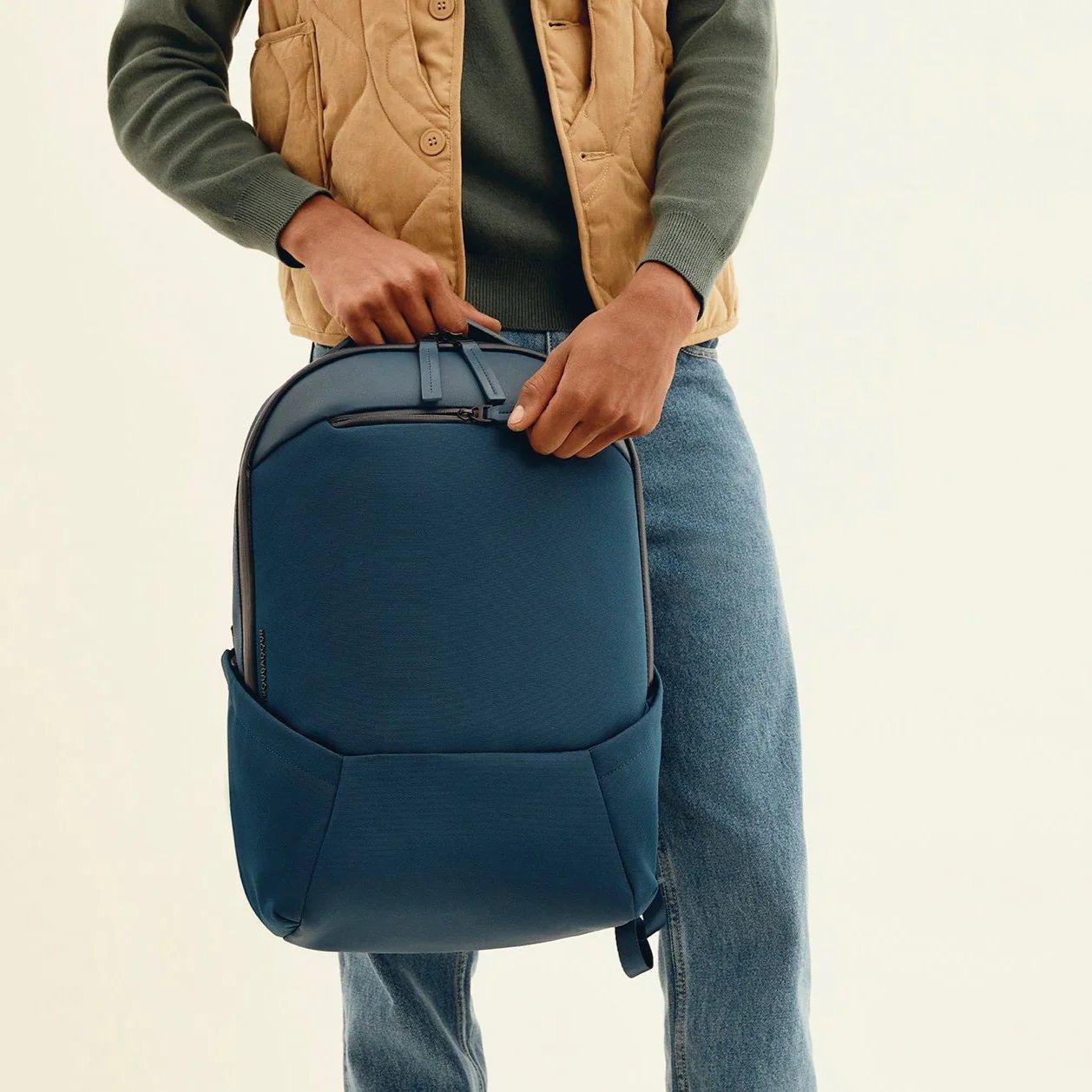 13. Cool backpack
Whether for the office, the gym, or out on the trails, this backpack is ready to go. Fun idea: Order in it blue to play off the 18th anniversary color.
Troubadour Goods Apex backpack 3.0, $245, Troubadour Goods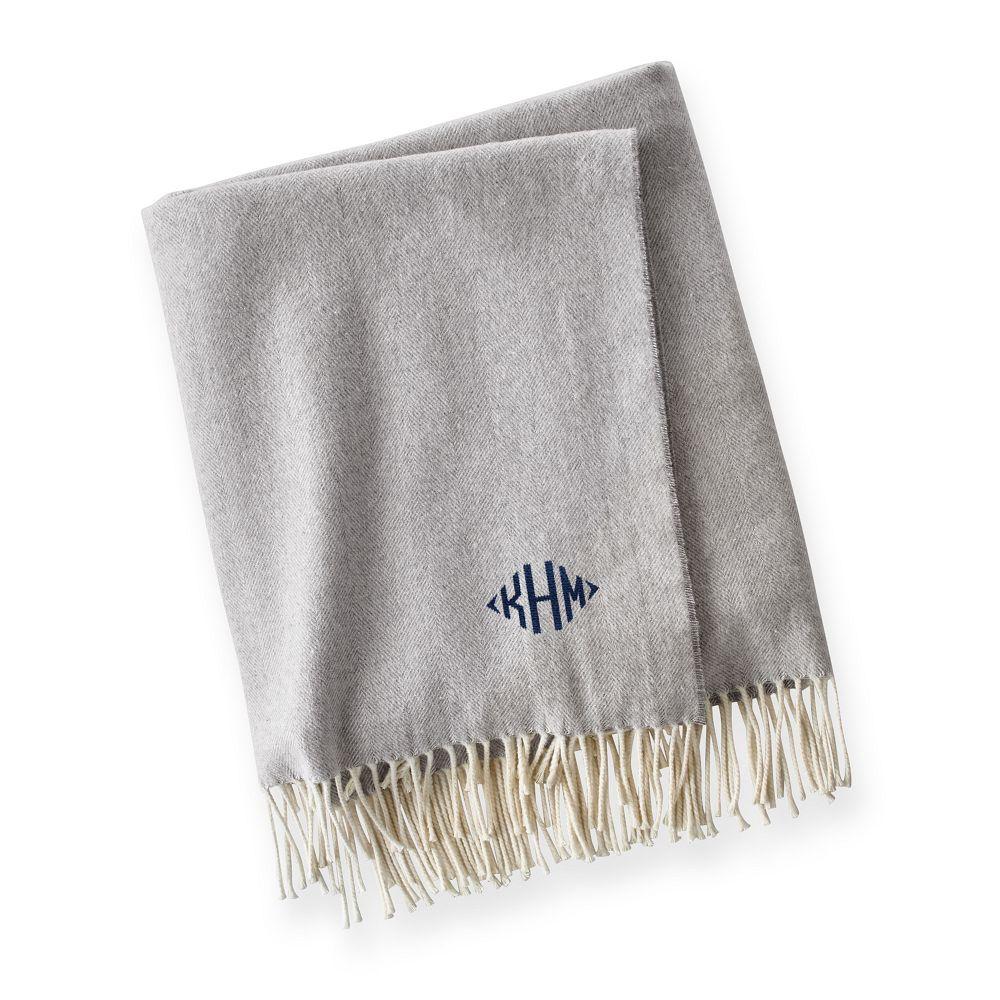 14. Personalized blanket
This soft throw blanket is perfect for cuddling under. It can be personalized with a monogram, wedding date, or other special touches, making it a cozy and sentimental wedding anniversary gift idea.
Mark & Graham Italian herringbone throw, from $119, Mark & Graham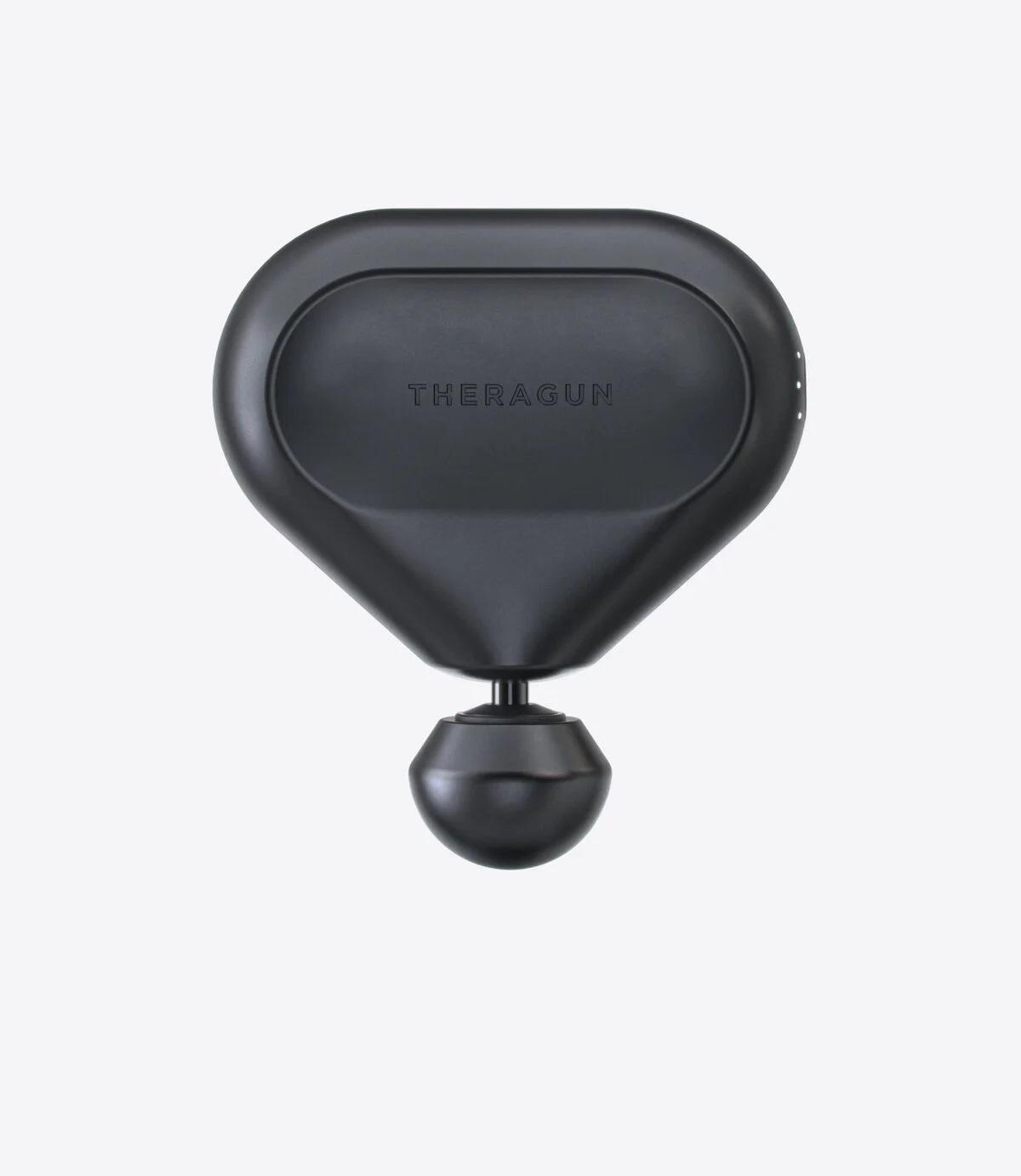 15. On-the-go massage therapy
While it may not fit into any of the established 18th anniversary themes, active couples will cheer for this miniature Theragun. It provides a quick way to sneak in a therapeutic massage for tired muscles and makes all the difference in recovery.
Therabody Theragun mini, $199, Therabody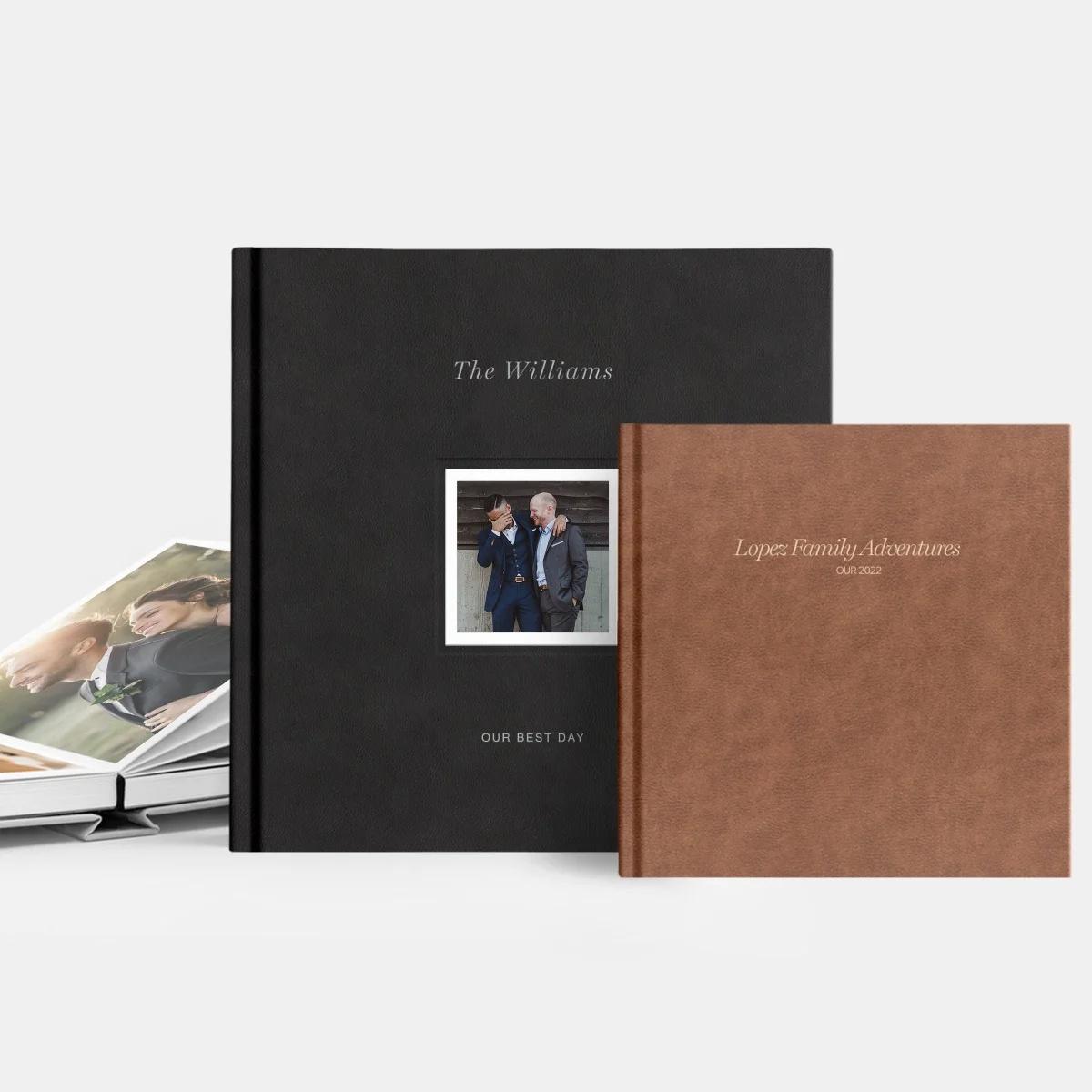 16. Heirloom photo album
This gorgeous photo album is the perfect place to memorialize all the special memories you've created over the years. The cover can be customized too for a truly special keepsake gift your loved ones will treasure for generations to come.
Artifact Uprising signature layflat photo album, from $259, Artifact Uprising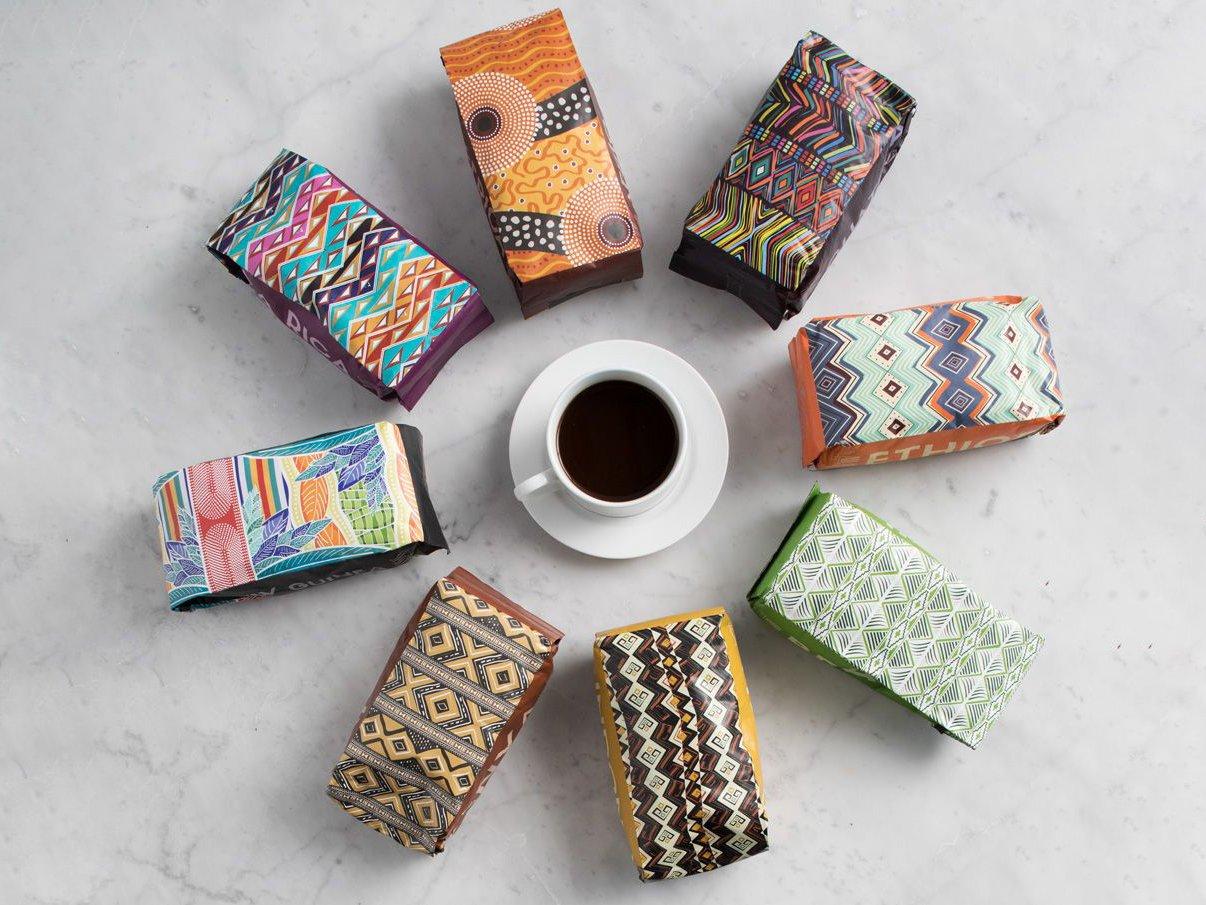 17. Continual coffee
Java lovers will rejoice over this creative coffee club subscription. Each month, they'll receive a bag of premium coffee from a different country around the world, like Kenya, Brazil, Ethiopia, and more.
Atlas Coffee Club coffee gift subscription, from $60 for 3 months, Atlas Coffee Club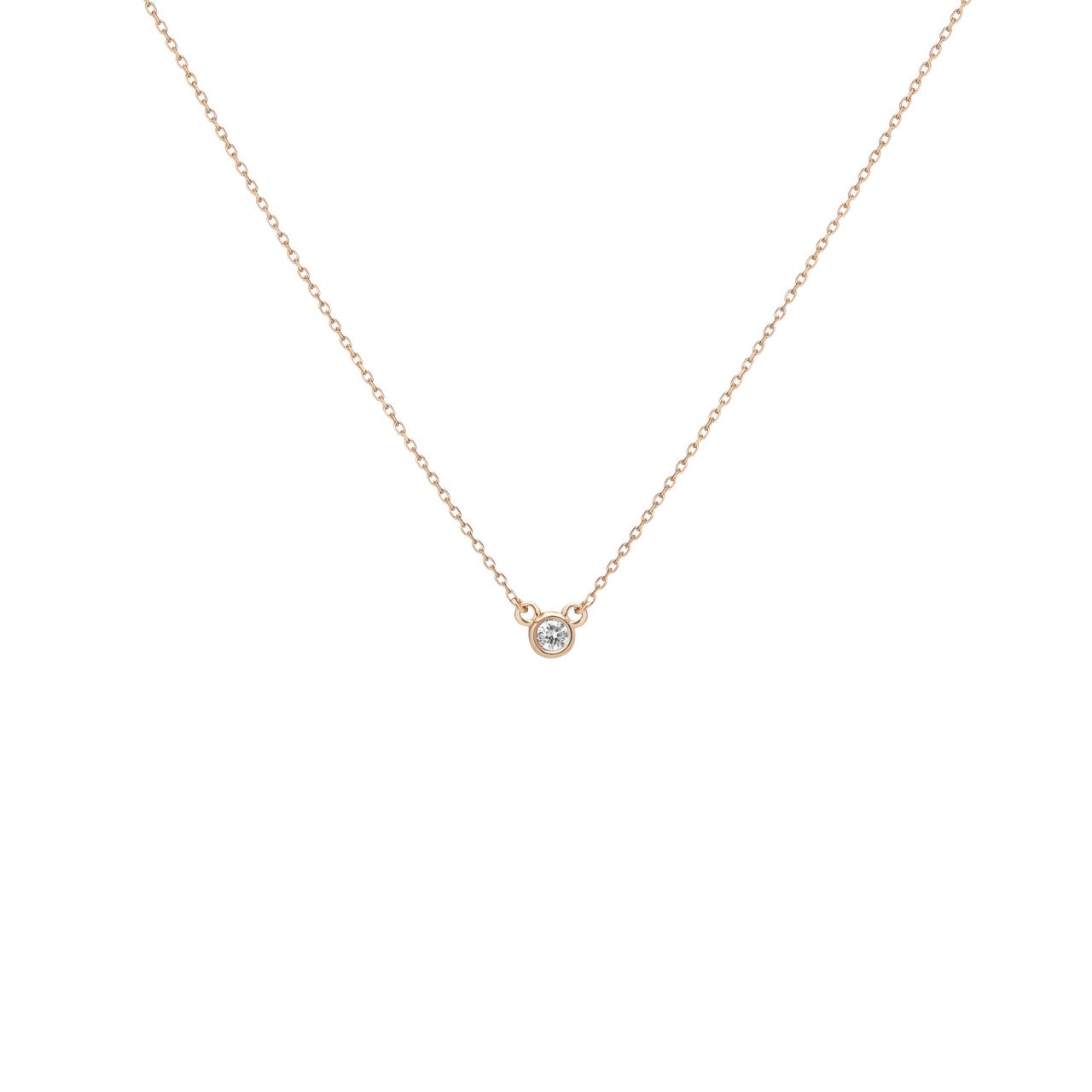 18. Dazzling necklace
Just because the 18th anniversary gemstone isn't diamonds doesn't mean your spouse won't be delighted by them anyway. This necklace features just the right amount of everyday bling in a pretty 14- or 18-karat gold bezel setting.
Aurate diamond bezel necklace, from $350, Aurate New York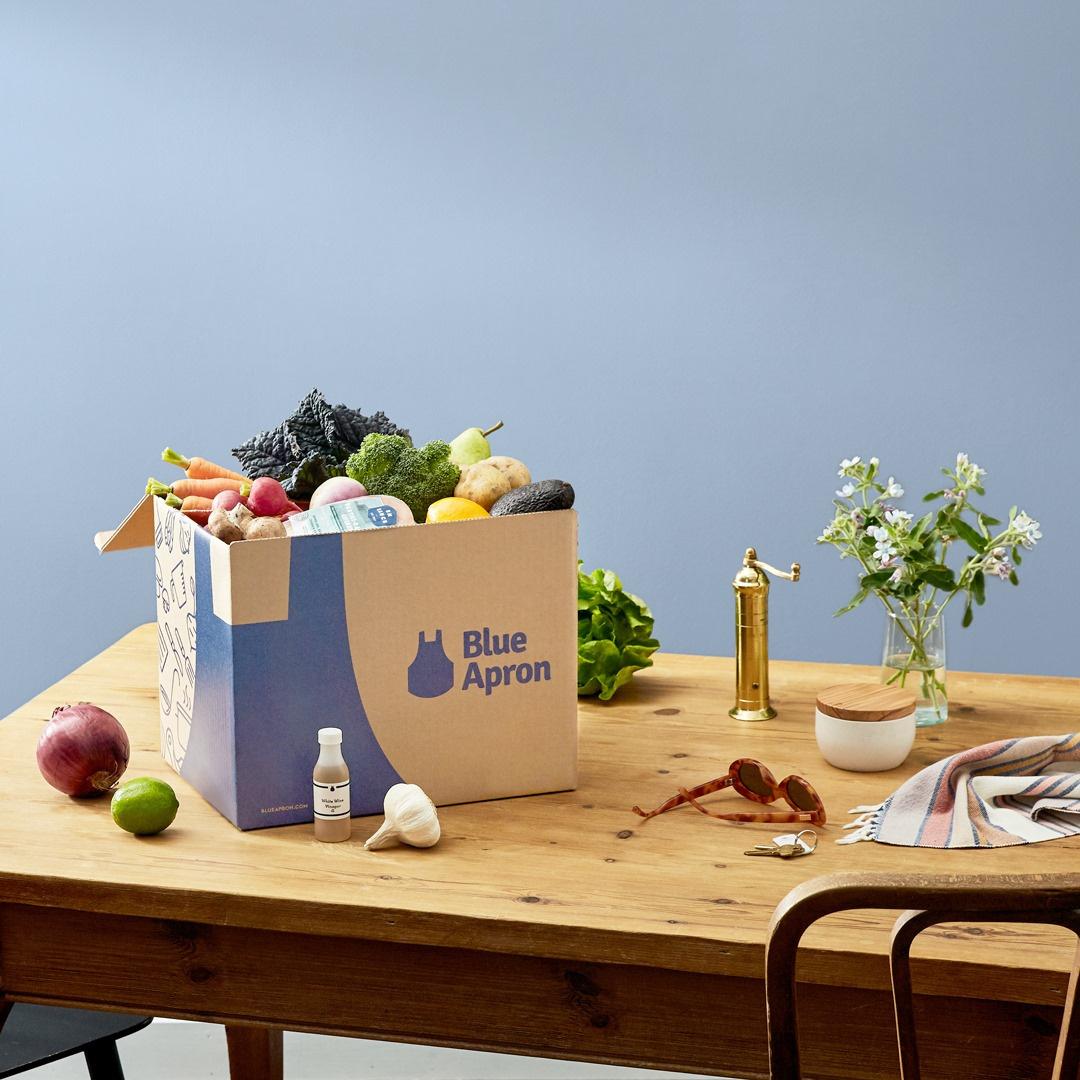 19. Dinnertime help
Put away those takeout menus. For date night (or any night), easy-to-prepare meals delivered right to your home are a fantastic alternative. Kits from Blue Apron come with everything needed to make fresh, delicious, nutritious meals without ever having to head to the grocery store.
Blue Apron gift card, from $70, Blue Apron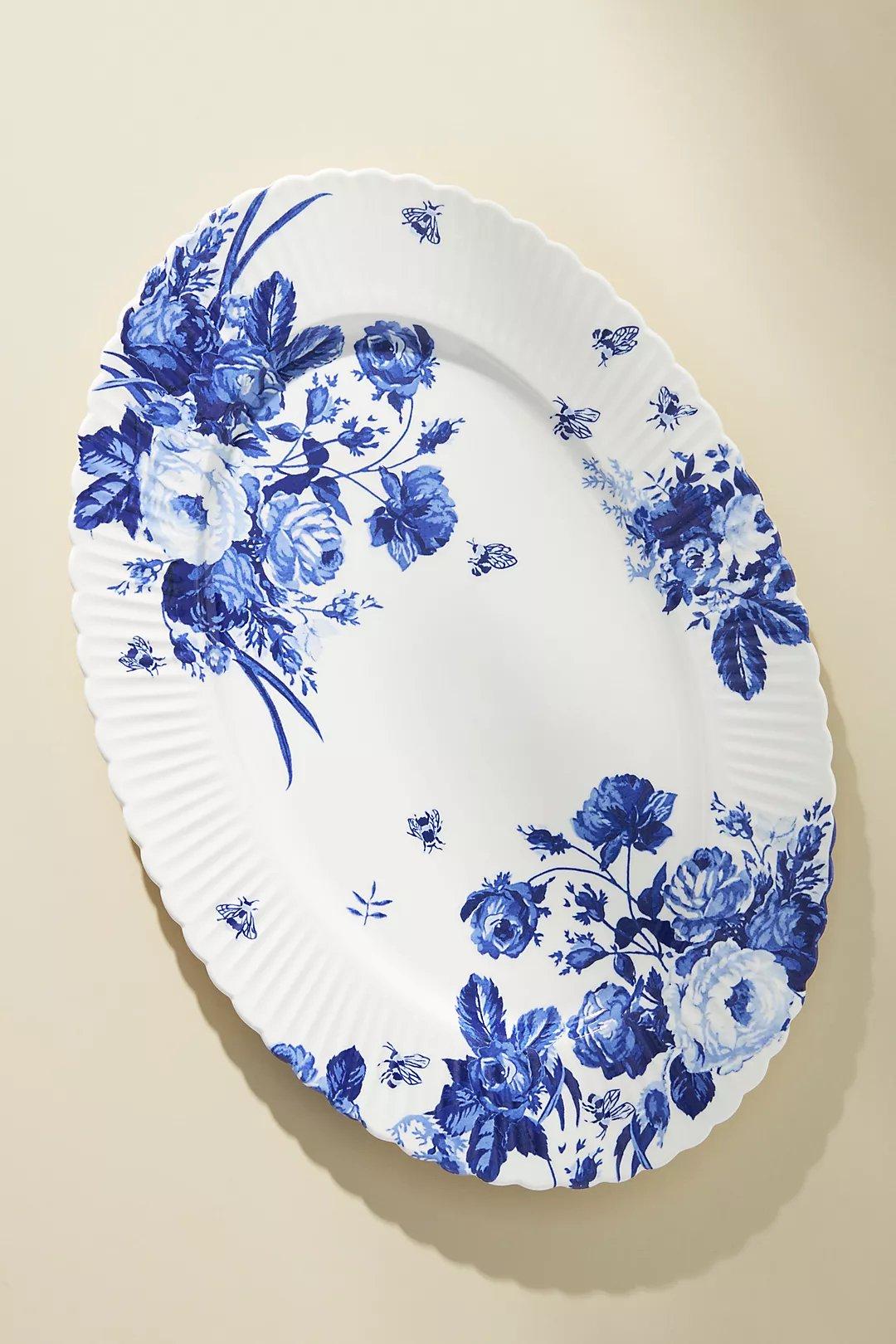 20. Pretty serving platter
This pretty serving dish is a perfect gift for the porcelain anniversary. With blue florals, it nails the 18th anniversary gift color theme too.
Anthropologie Abi serving platter, $68, Anthropologie