23 Thoughtful and Sentimental 45th Anniversary Gift Ideas
Stumped for a gift for the sapphire anniversary? We've got you covered with traditional, modern, and alternative 45th wedding anniversary ideas.
We have included third party products to help you navigate and enjoy life's biggest moments. Purchases made through links on this page may earn us a commission.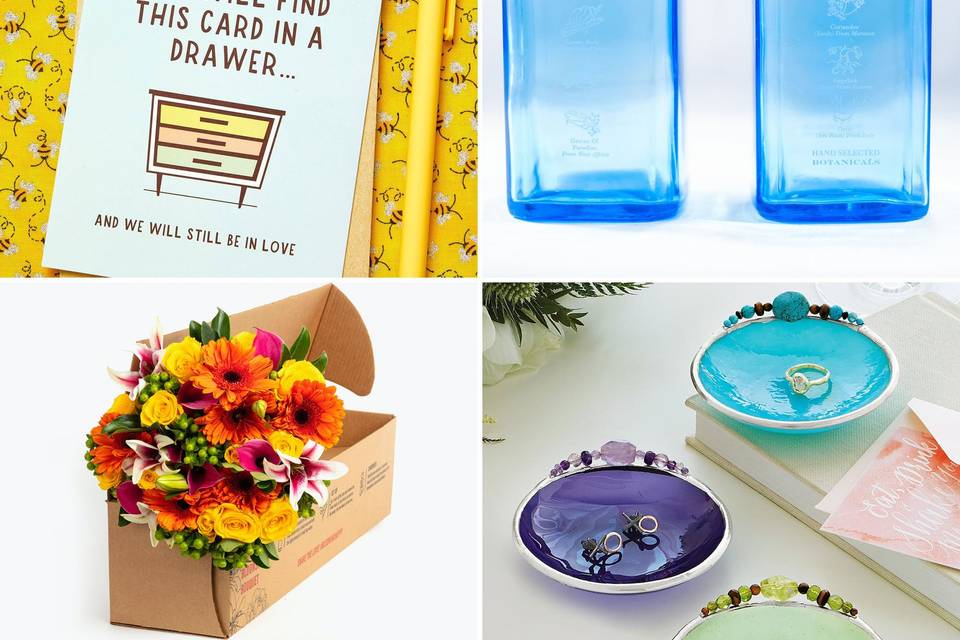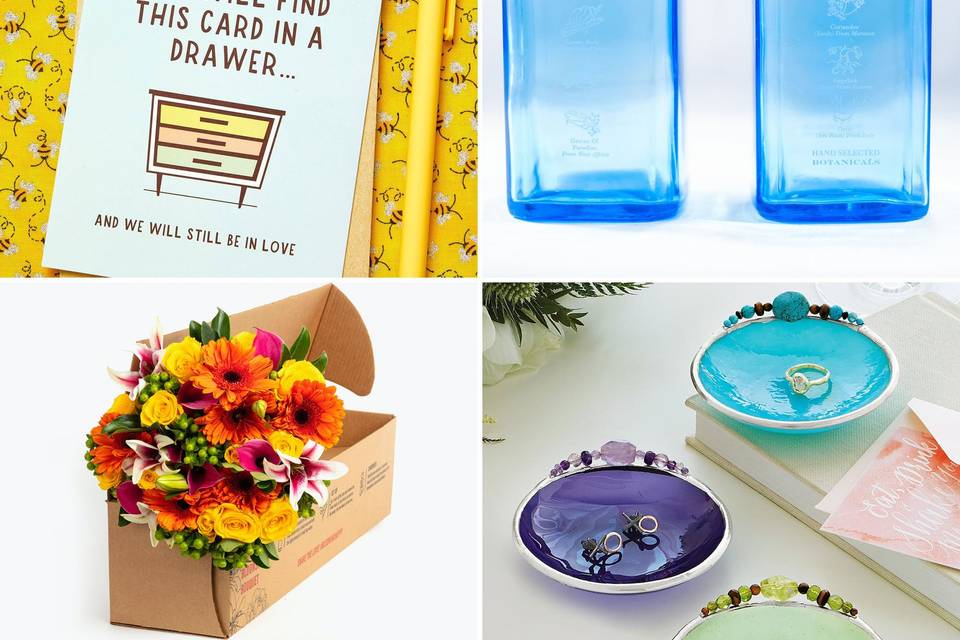 Celebrating 45 years of marriage is a momentous occasion. It means that for four and half decades you've stood by each other's side through all of life's ups and downs and twists and turns. You've likely learned a lot about one another throughout those years, but that doesn't mean coming up with an anniversary gift idea is always easy. Fortunately for you, we're here to help.
We've scoured the top online retailers to find great 45th wedding anniversary gift ideas to suit all tastes and styles. Whether you're searching for an anniversary present for your spouse or a gift to congratulate your parents, grandparents, or another special couple in your life celebrating 45 years together, we've got you covered.
What is the traditional 45-year anniversary gift?
The 45th wedding anniversary is known as the sapphire anniversary, represented by the gorgeous blue sapphire gemstone. It serves as both the modern and traditional theme, too. As for the 45th wedding anniversary color, it also takes its inspiration from the classic sapphire—blue. But sapphires also come in other colors like red, white, and pink, so there's a rainbow of other possibilities.
While sapphire jewelry and accessories make great 45th wedding anniversary gifts, the sapphire and its deep blue hue provide plenty of inspiration for other types of gifts as well. Plus, there's no rule that says you have to follow any theme at all, so we've rounded up some great alternative gifts as well for those of you who want to go a bit rogue. Heck, after 45 years married to one another, you know best.
The Best 45th Anniversary Gifts
Whether you're looking for a traditional, modern, or alternative 45th wedding anniversary gift idea, the options are plentiful. We've selected an array of ideas, including those that are sweet, sentimental, humorous, practical, and everything in between. No matter their taste or style, there's sure to be something on this list that will make the perfect 45th anniversary gift for your loved one.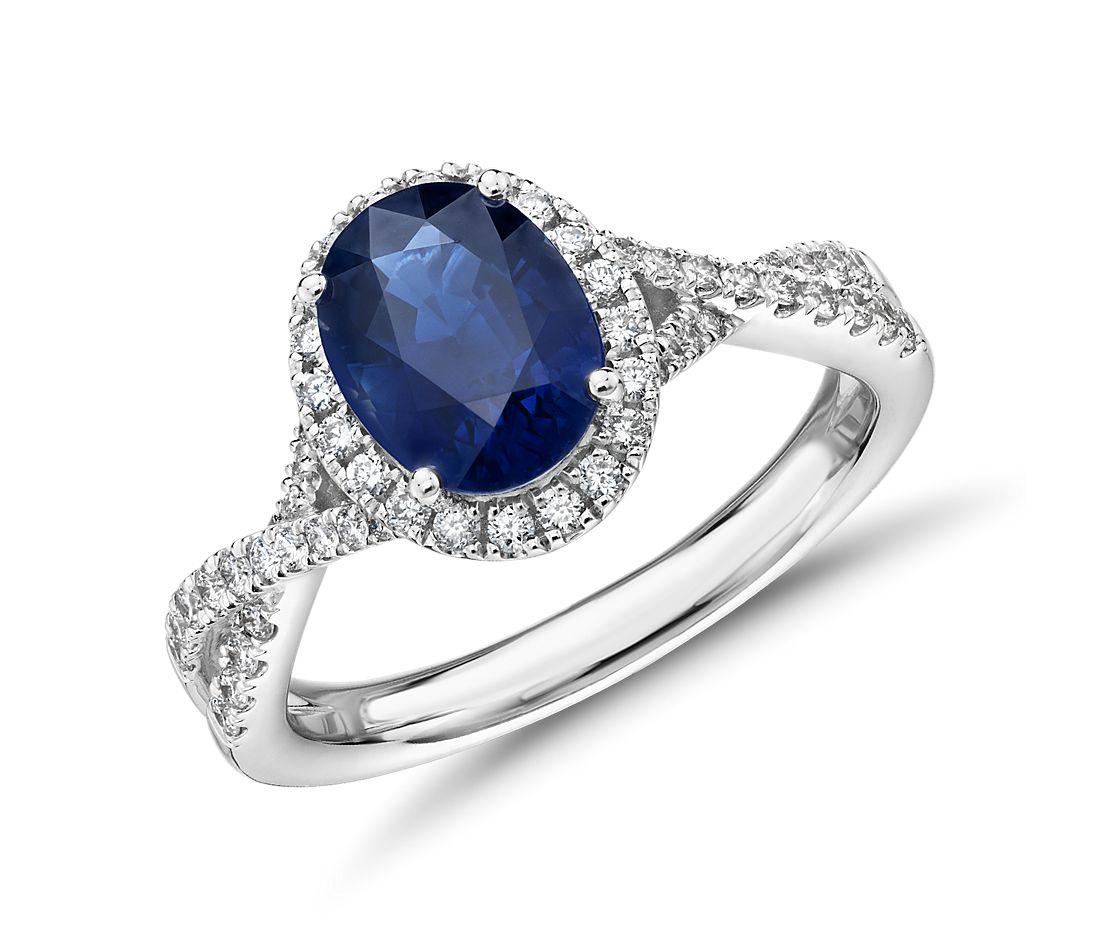 1. Classic ring
You put a ring on it all those years ago, so now may be a great time to add another to her hand. This stunning sapphire ring makes a great traditional gift, featuring a large oval sapphire in the middle surrounded by a swirl of diamonds.
Blue Nile oval sapphire and diamond halo twist ring, $3,500, Blue Nile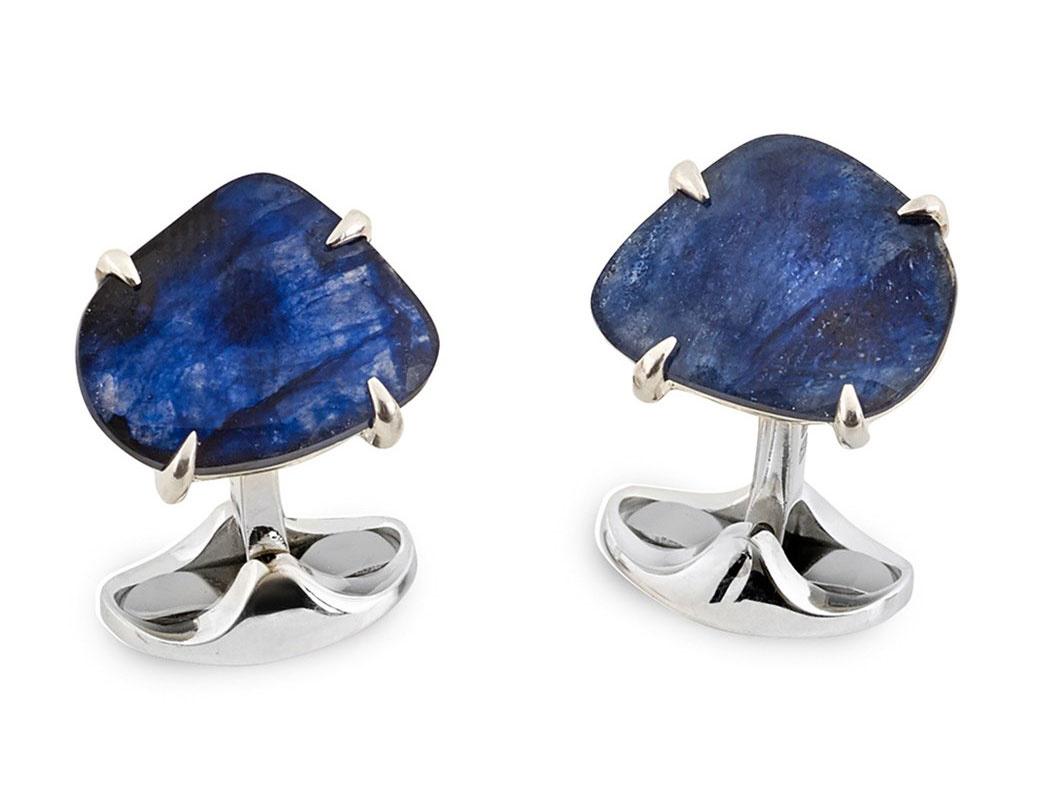 2. Elegant cuff links
They can wear a symbol of your love on their sleeves quite literally with these amazing cuff links. With stunning natural sapphire and a polished sterling silver base, they're nothing short of dapper.
Scully & Scully sterling silver sapphire cuff links, $485, Scully & Scully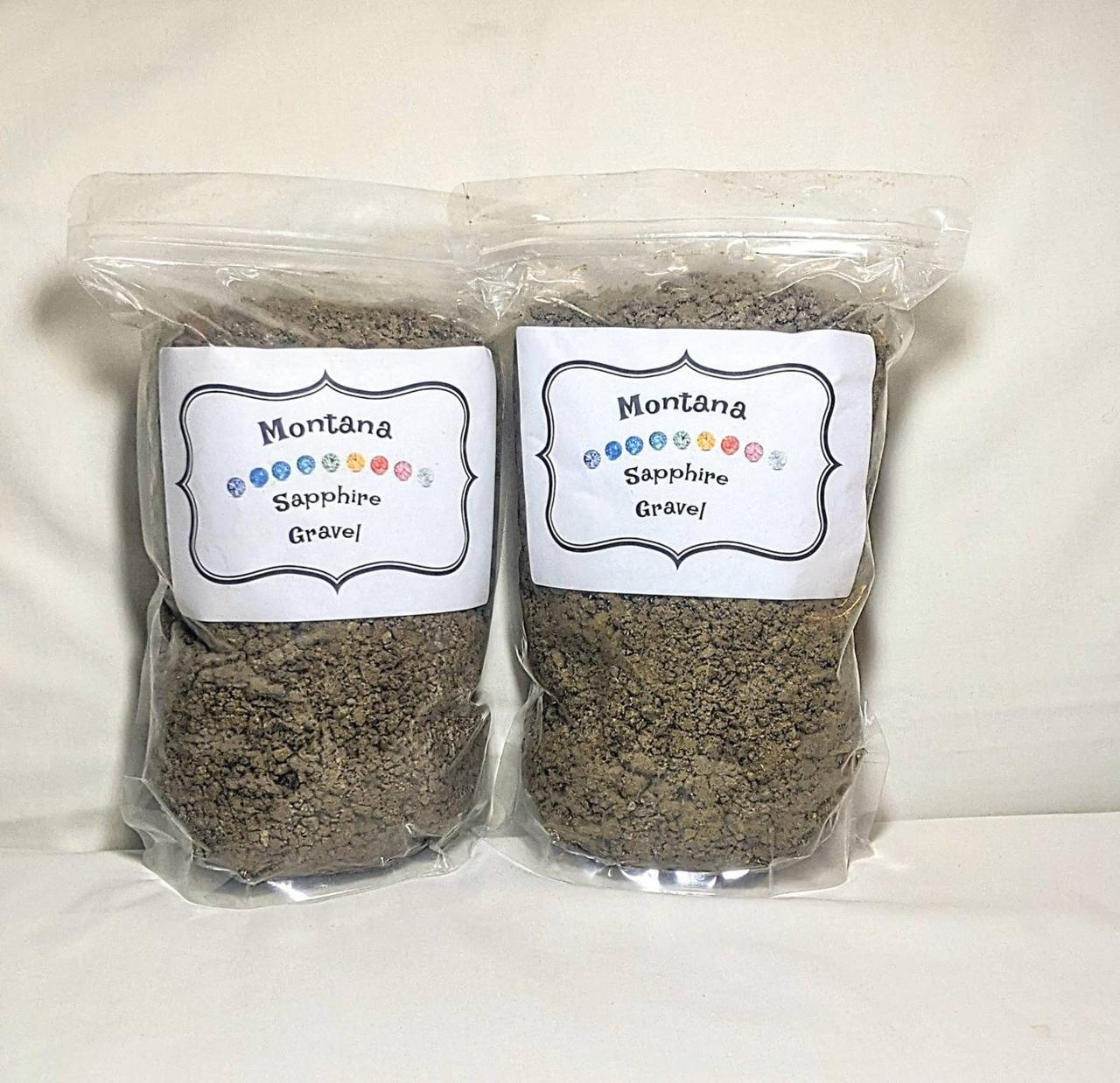 3. Sapphire gravel
Gravel as a gift? When it's this cool sapphire gravel from the Sapphire Mountain Range in Montana, you bet. It comes with a mining kit so you can sift through it to look for sparkly treasures that may make it an extra meaningful gift.
Sapphire Gravel Montana sapphire gravel, $65 for 2 bags, Etsy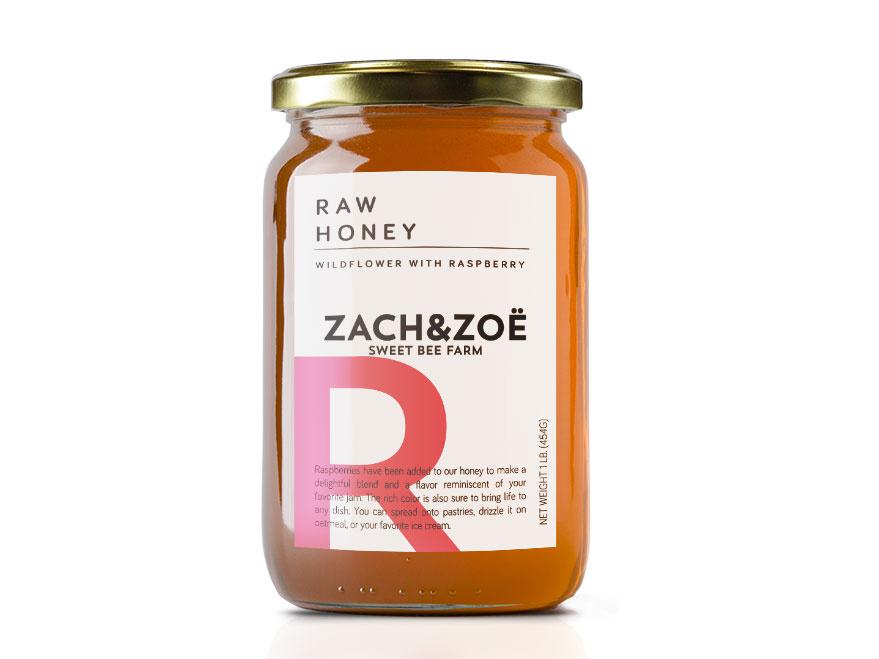 4. Raw honey
Honey for your honey is a sweet gift for any anniversary. This raw honey from Zach & Zoe comes in a variety of fun flavors that incorporate natural ingredients like ginger root, matcha, and raspberry.
Zach & Zoë Sweet Bee Farm honey, from $20, Zach & Zoë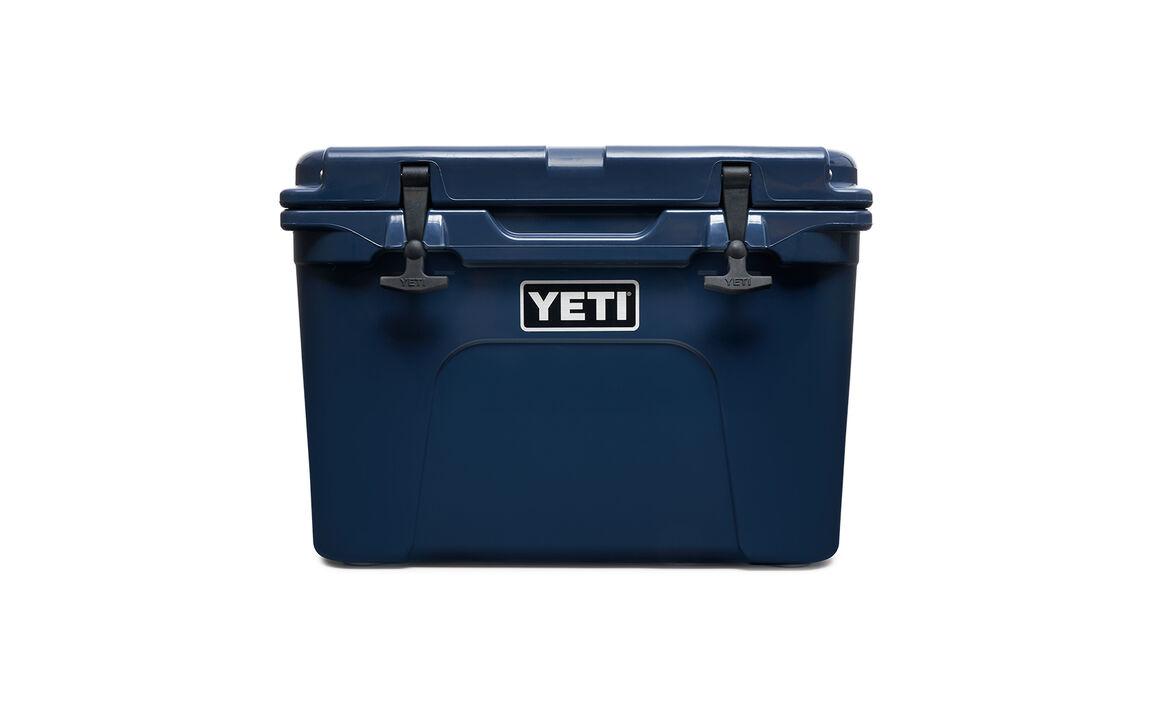 5. Rugged cooler
A sturdy cooler makes a great gift for those who like to be on the go. The fact that it comes in a deep sapphire blue color makes it a particularly fitting 45th anniversary gift.
YETI Tundra 35 hard cooler in Navy, $250, YETI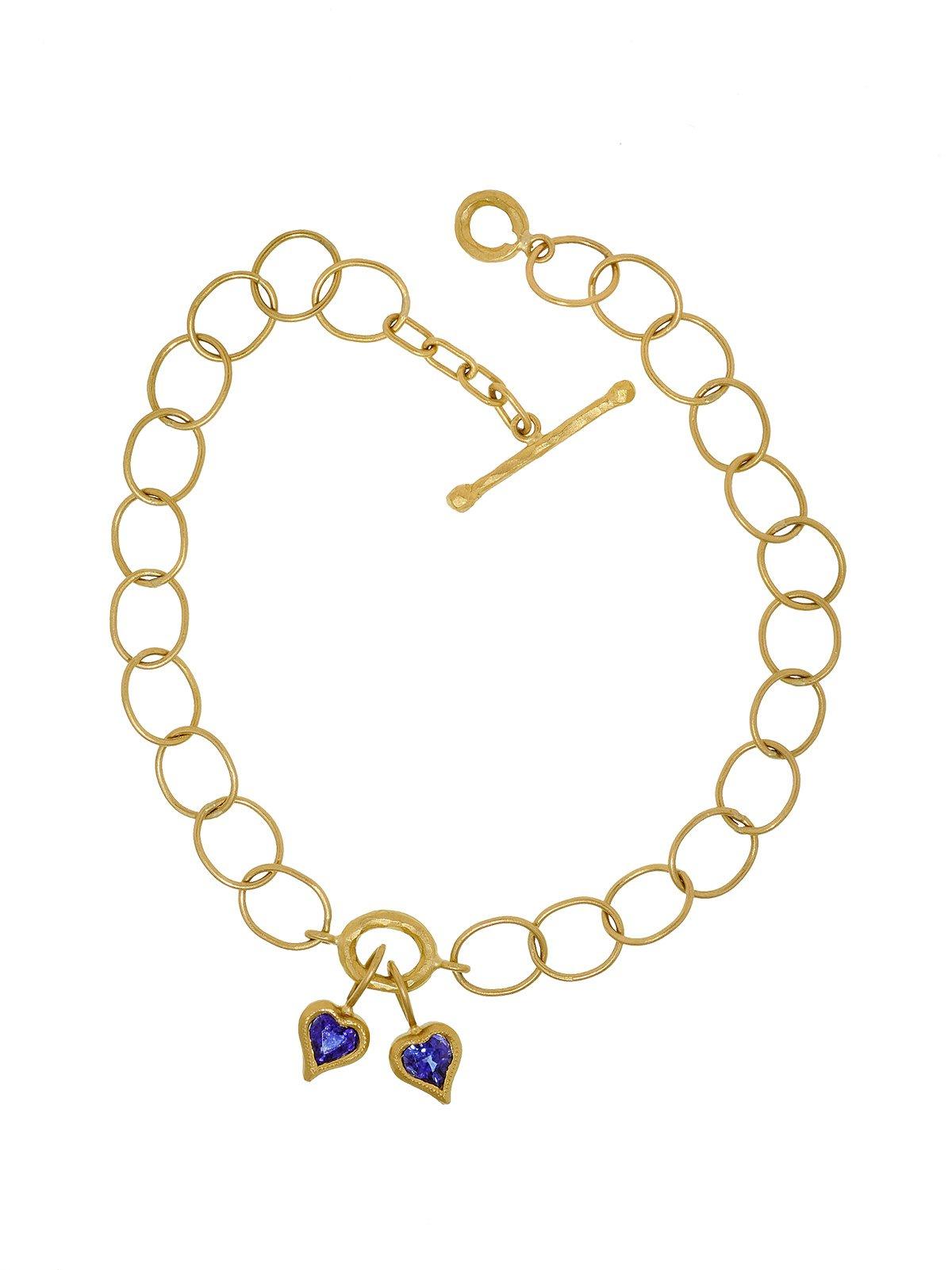 6. Romantic bracelet
This gorgeous bracelet featuring two deep blue sapphire hearts hanging from a gold link chain makes a lovely traditional gift to mark a 45th wedding anniversary. It's pretty as a standalone piece, or it can be layered along with other bracelets and bangles.
Cathy Waterman blue sapphire heart yellow gold bracelet, $3,450, Ylang 23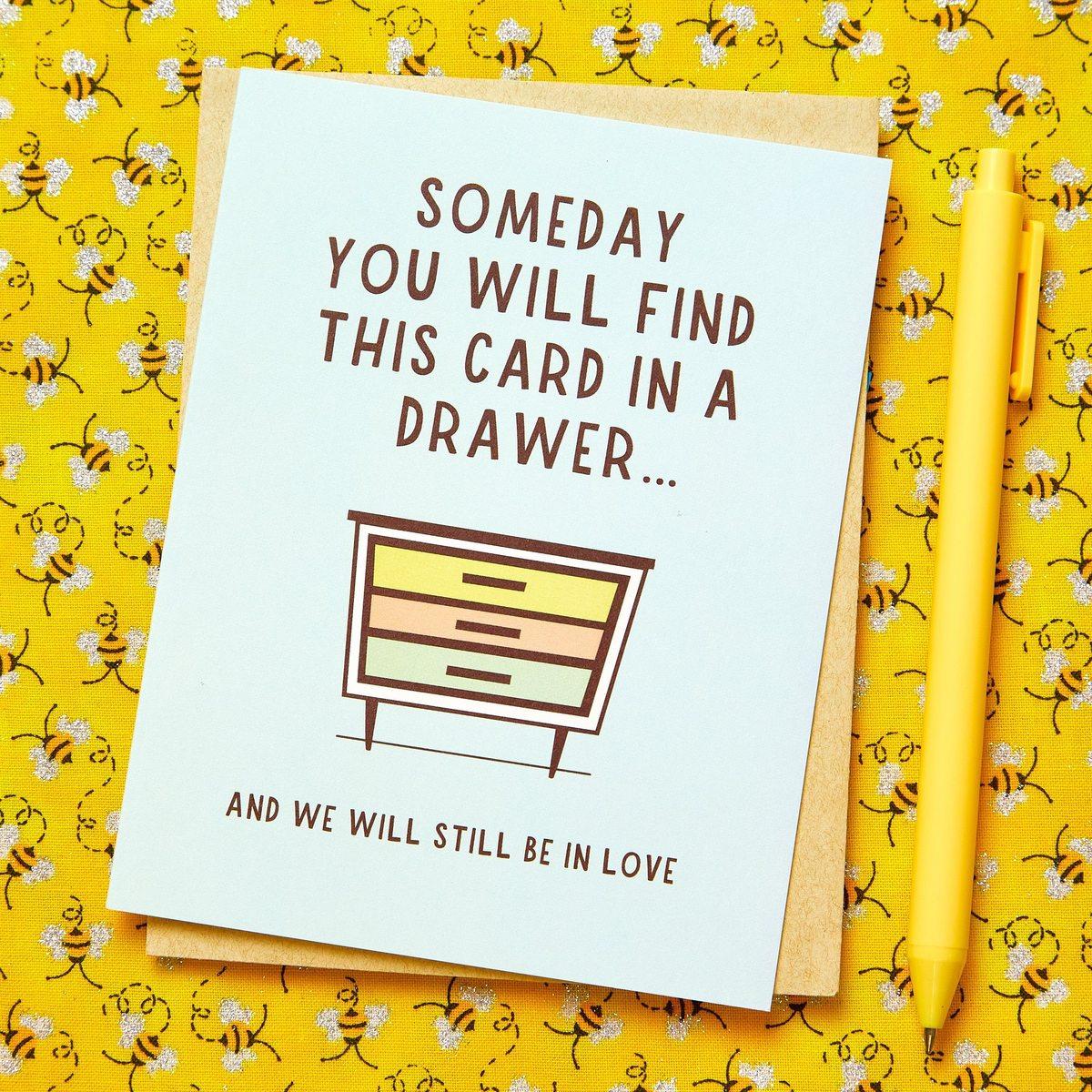 7. Quirky card
If you've been married for 45 years, chances are you have found that humor helps you get through a lot. This cute anniversary card adds just a hint of it, reading, "Someday you will find this card in a drawer... and we will still be in love." (Awwwh!)
Always Fits Find This Card in a Drawer and We Will Still Be in Love card, $6, Always Fits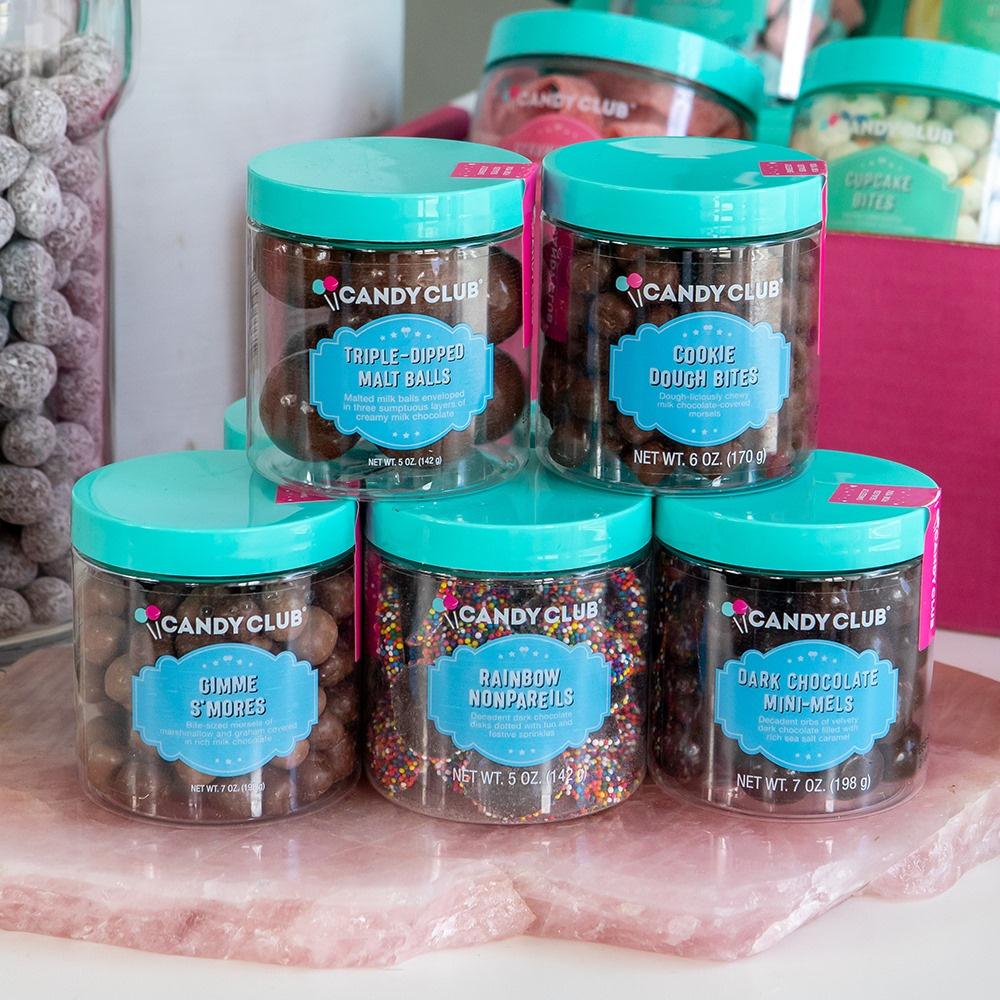 8. Sugar supply
Sweets for your sweetie are hard to beat when it comes to a much-appreciated anniversary gift. This gift box features yummy confections that will quickly quell any candy cravings.
Candy Club gift box subscription, from $30 per month, Candy Club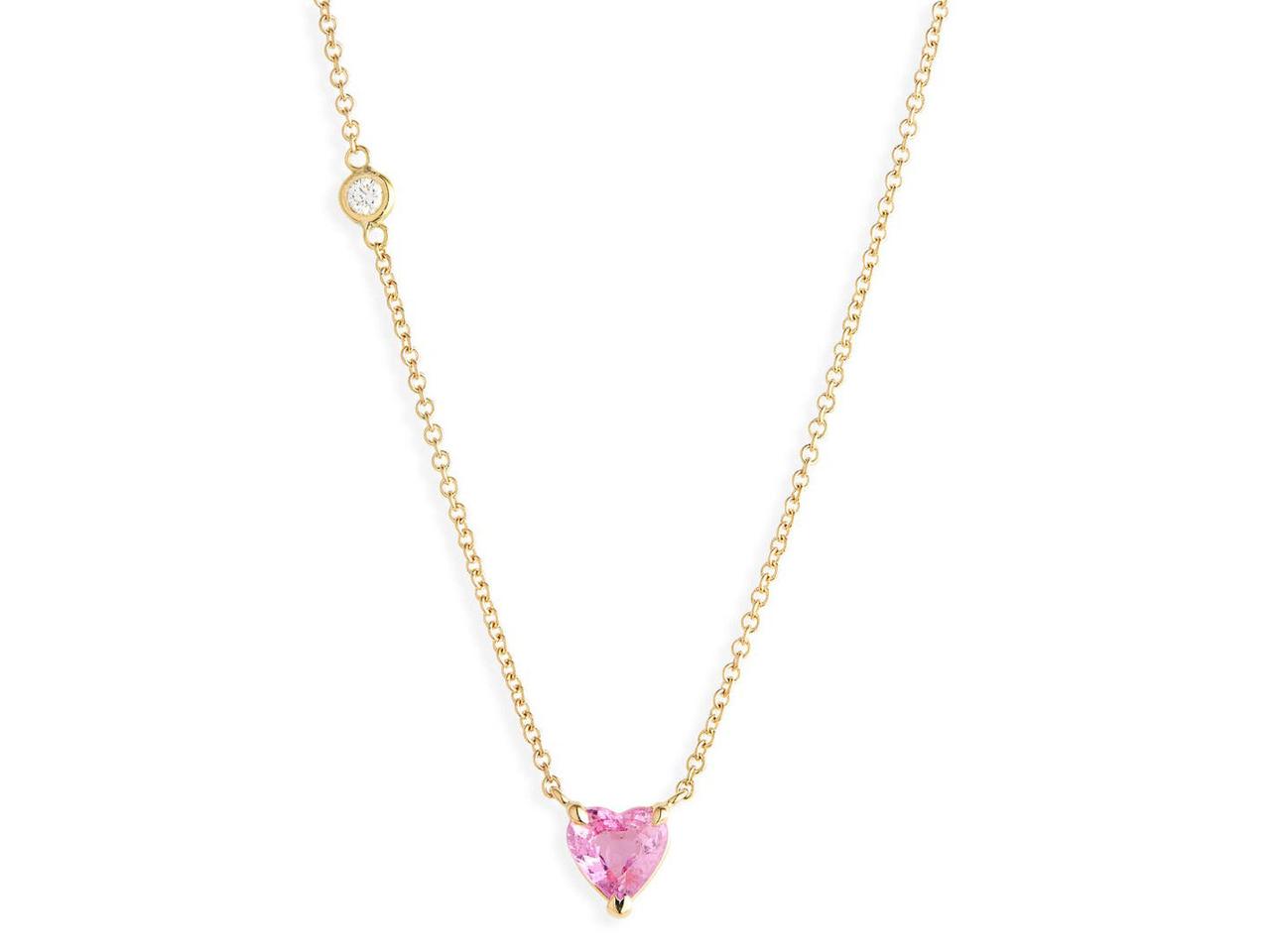 9. Sparkly necklace
While blue sapphires are beautiful, we think pink ones are pretty amazing too. This one is heart shaped and set in gold with a small diamond on the chain to add an extra bit of bling.
Nordstrom solitaire pink sapphire heart pendant necklace, $4,800, Nordstrom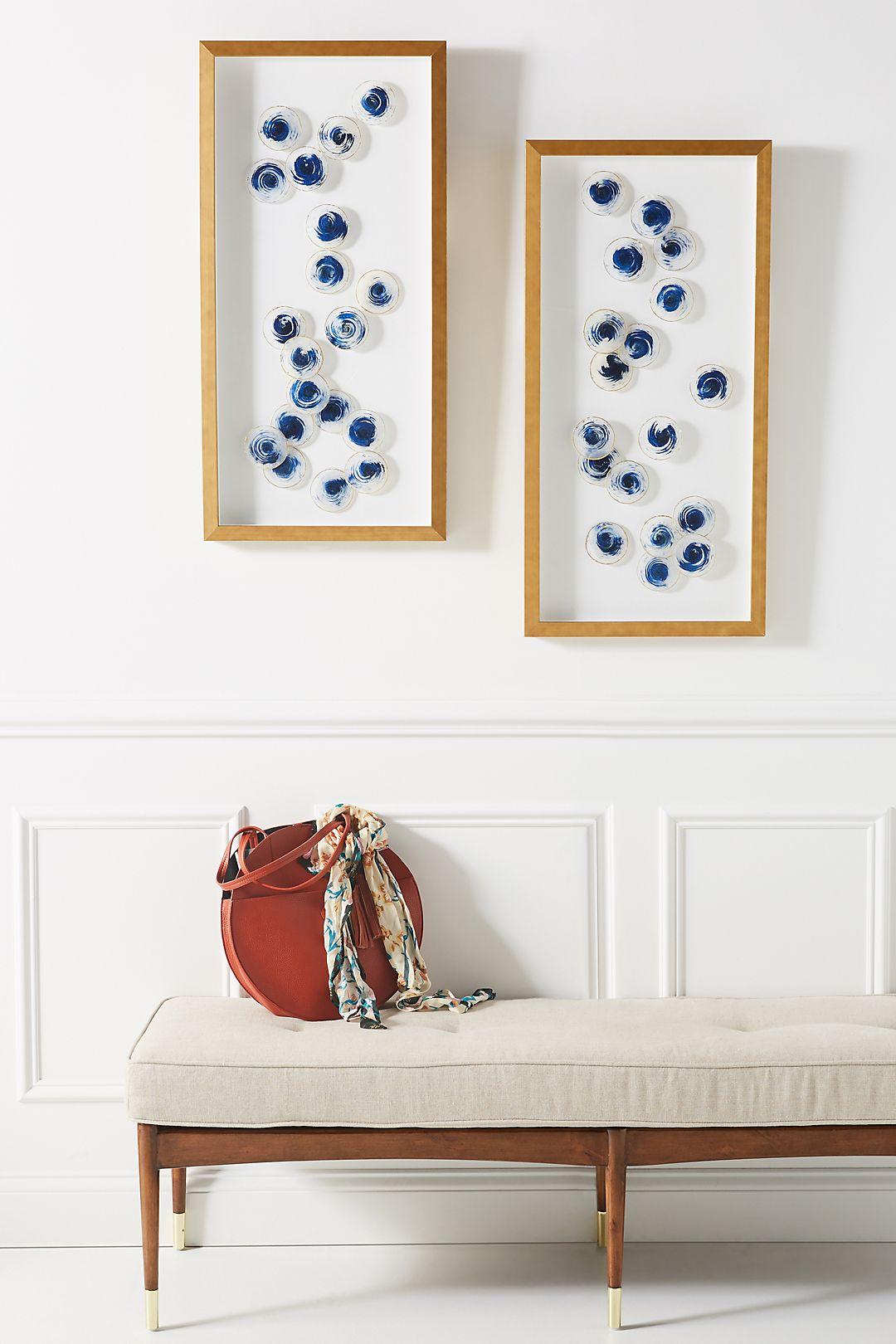 10. Wonderful wall art
This gorgeous wall art will serve as a stunning reminder of your sapphire wedding anniversary for years to come. It features gold foil embellished capiz shells and has a beachy, modern vibe
Anthropologie Indigo Spray wall art in Sapphire, $298, Anthropologie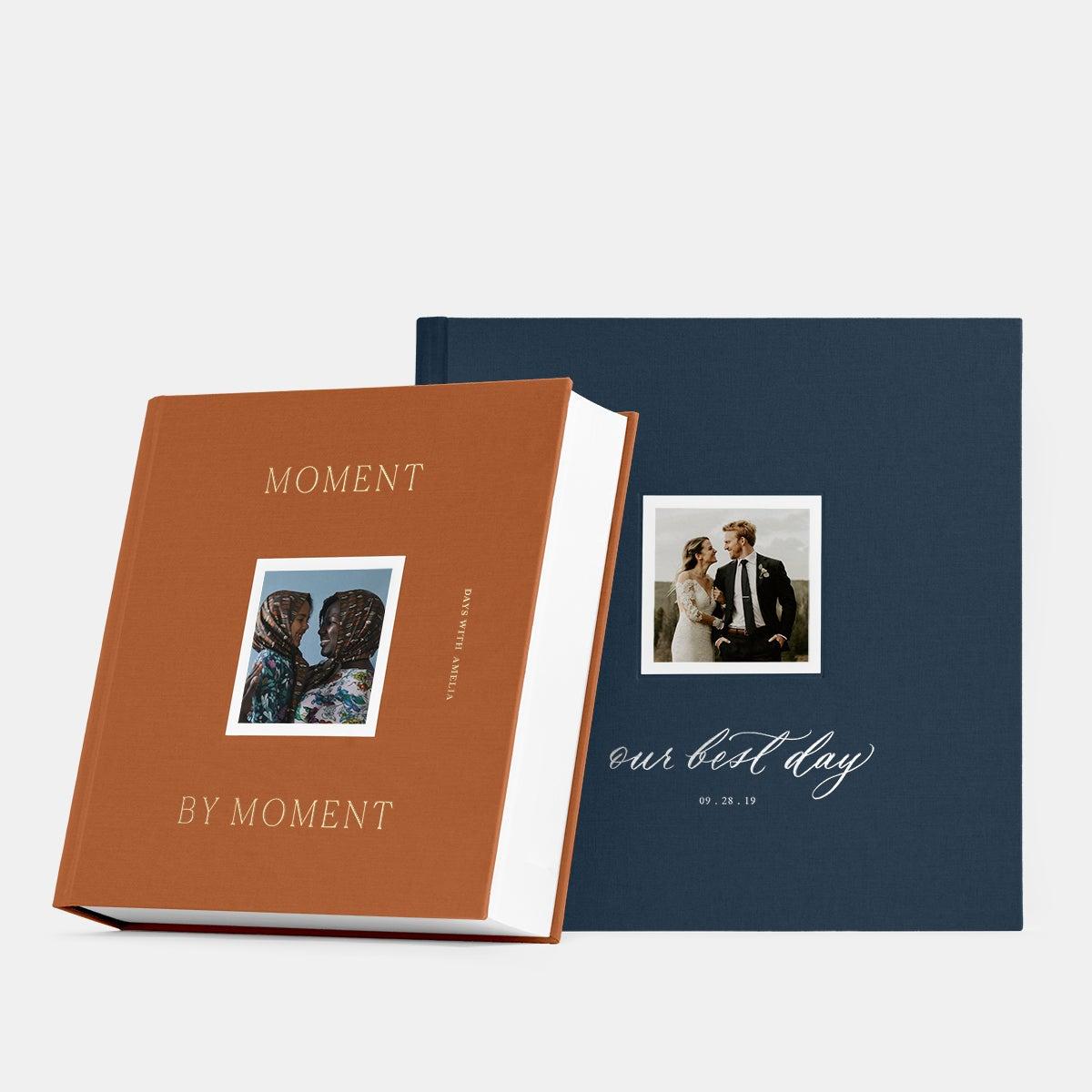 11. Luxe photo album
Commemorate your years together by memorializing some of your most special memories in a beautiful photo album. The cover and other details can be personalized to make it a truly unique and meaningful gift.
Artifact Uprising signature layflat photo album, from $289, Artifact Uprising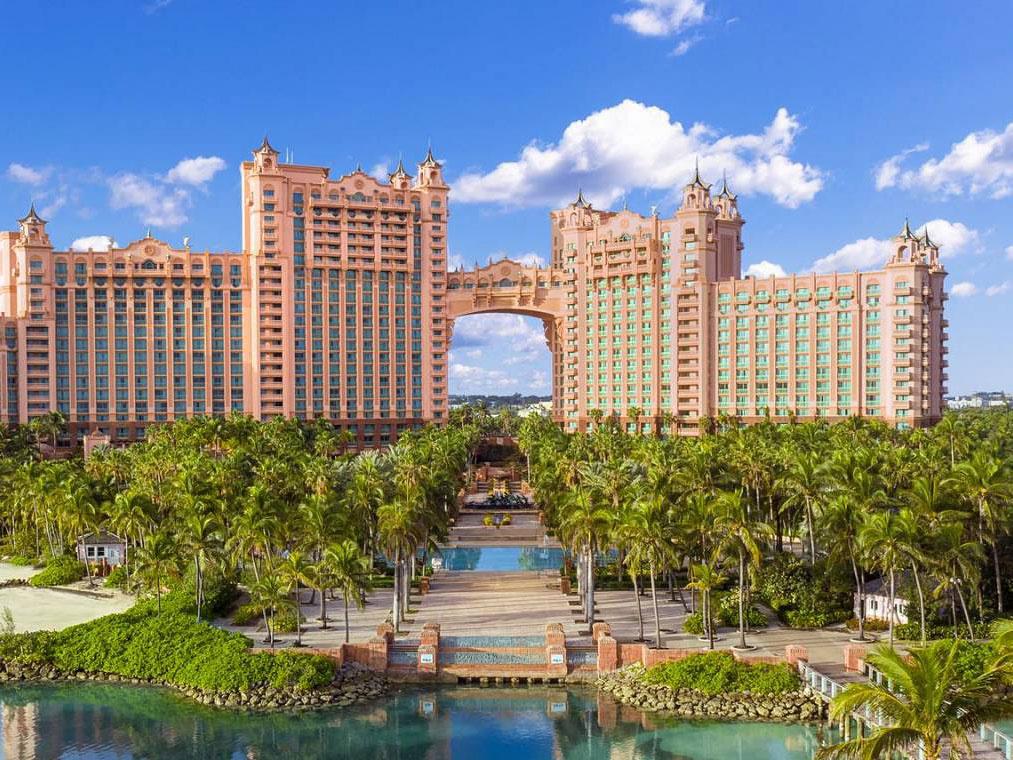 12. Relaxing vacation
When it comes to sapphire anniversary gifts, you can't go wrong with a trip to the sapphire-blue waters of the Bahamas. Book a stay at the Atlantis resort for a vacation the two of you will never forget.
Atlantis Paradise Island Bahamas resort stay, rates vary, Atlanta Paradise Island Bahamas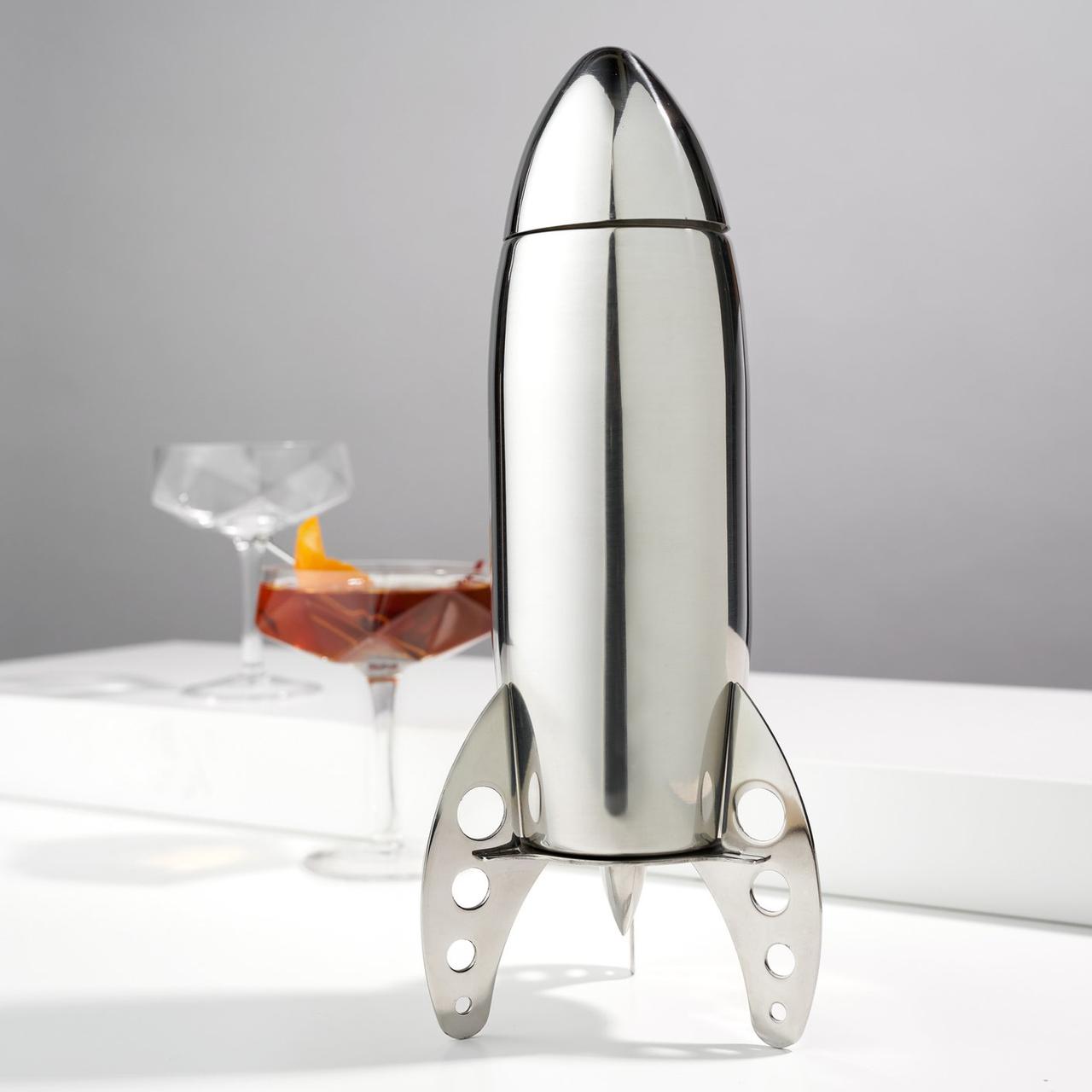 13. Cool cocktail shaker
Mixing drinks will be a blast with this stainless steel rocket cocktail shaker. Add a bottle of Bombay Sapphire gin for a fun, modern twist on the traditional 45th anniversary gift.
Viski rocket cocktail shaker, $42, Bespoke Post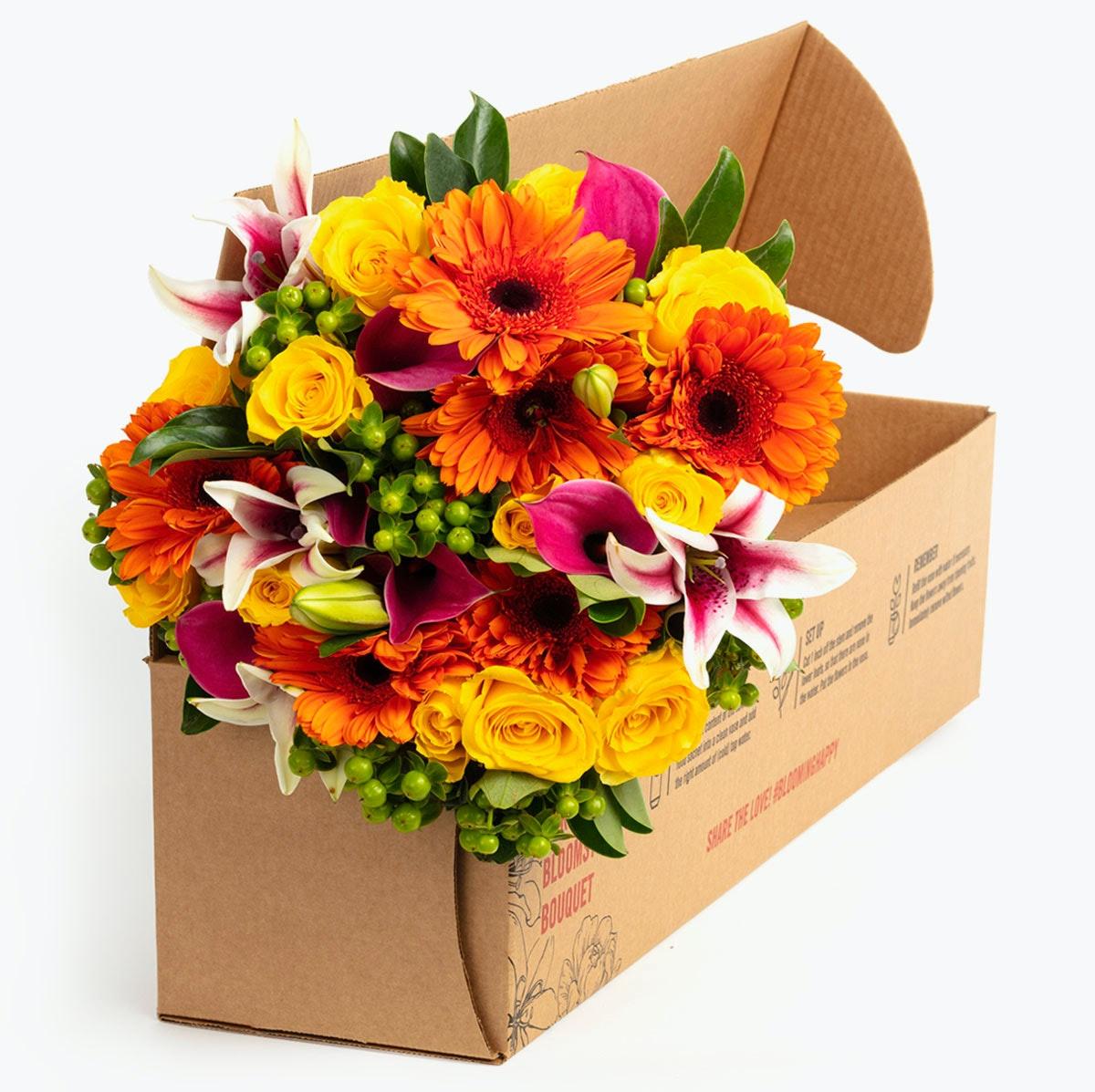 14. Flower subscription
A flow of fresh flowers will be theirs when you gift them a subscription from Bloomsybox. Each month, they'll get a gorgeous bouquet of premium blooms delivered right to their door.
BloomsyBox Bloomsy Premium flower subscription, $55 per month, BloomsyBox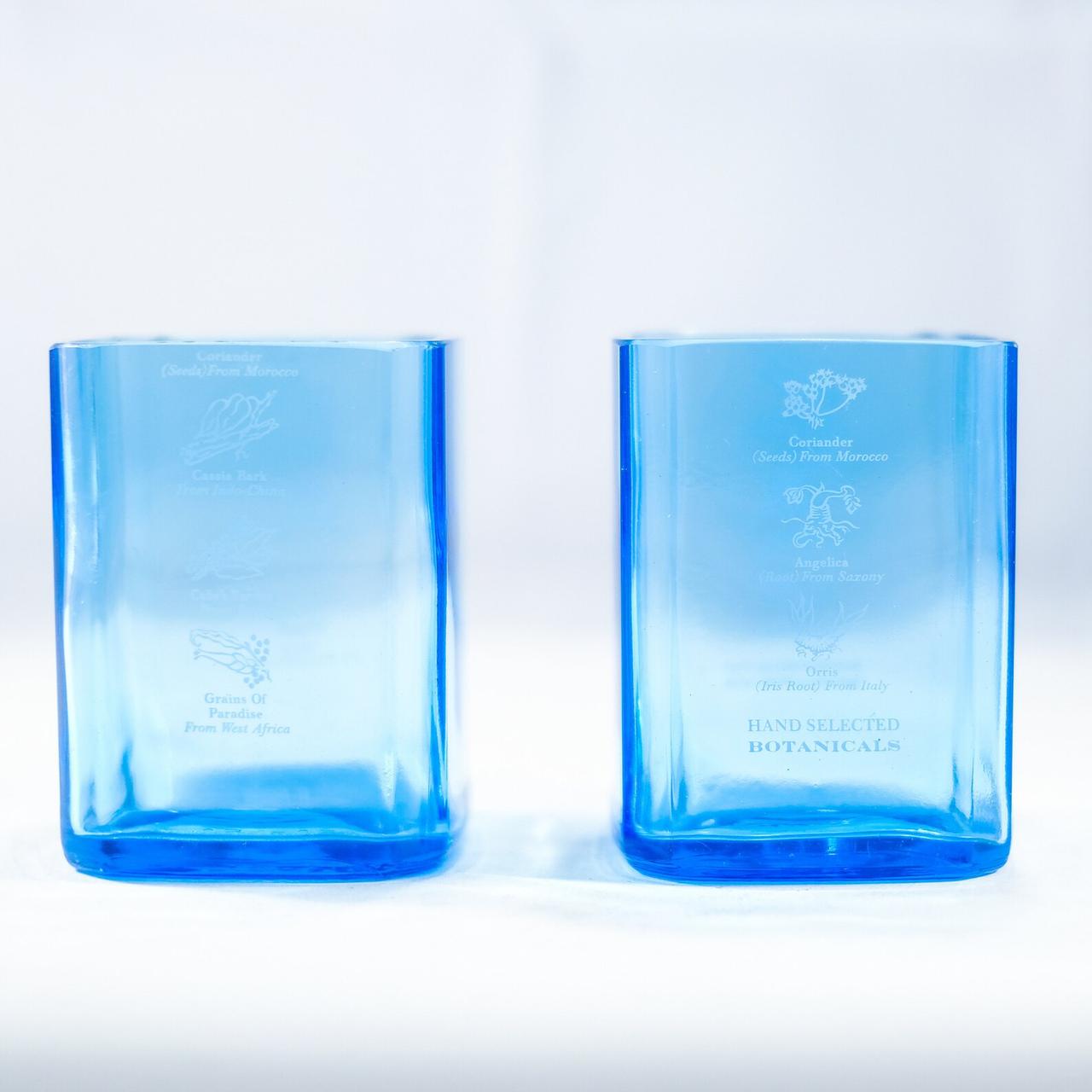 15. Sapphire glasses
Raise a glass to 45 years of marriage with these sapphire blue shot glasses. They're perfect for sipping Bombay Sapphire gin on the rocks.
Reciclar Factory Bombay Sapphire blue gin rocks glasses, from $33 for a set of 2, Etsy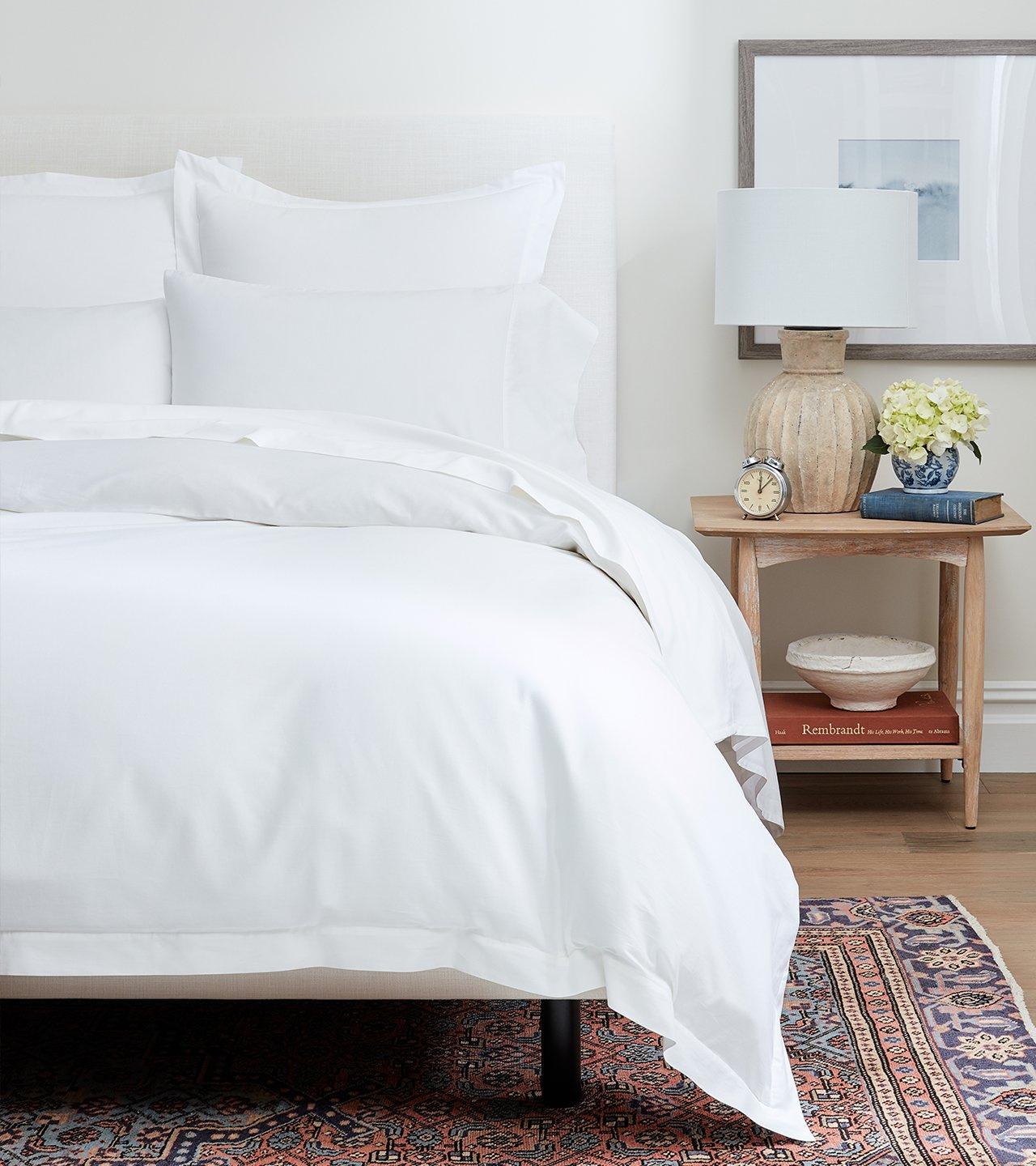 16. Buttery soft bedding
There's nothing like crawling into an ultra-comfy bed at night with the one you love, and this duvet set sets the foundation fabulously. It comes with a duvet cover and two pillow shams, all made from 100% organic cotton.
Boll & Branch signature hemmed duvet set, from $268, Boll & Branch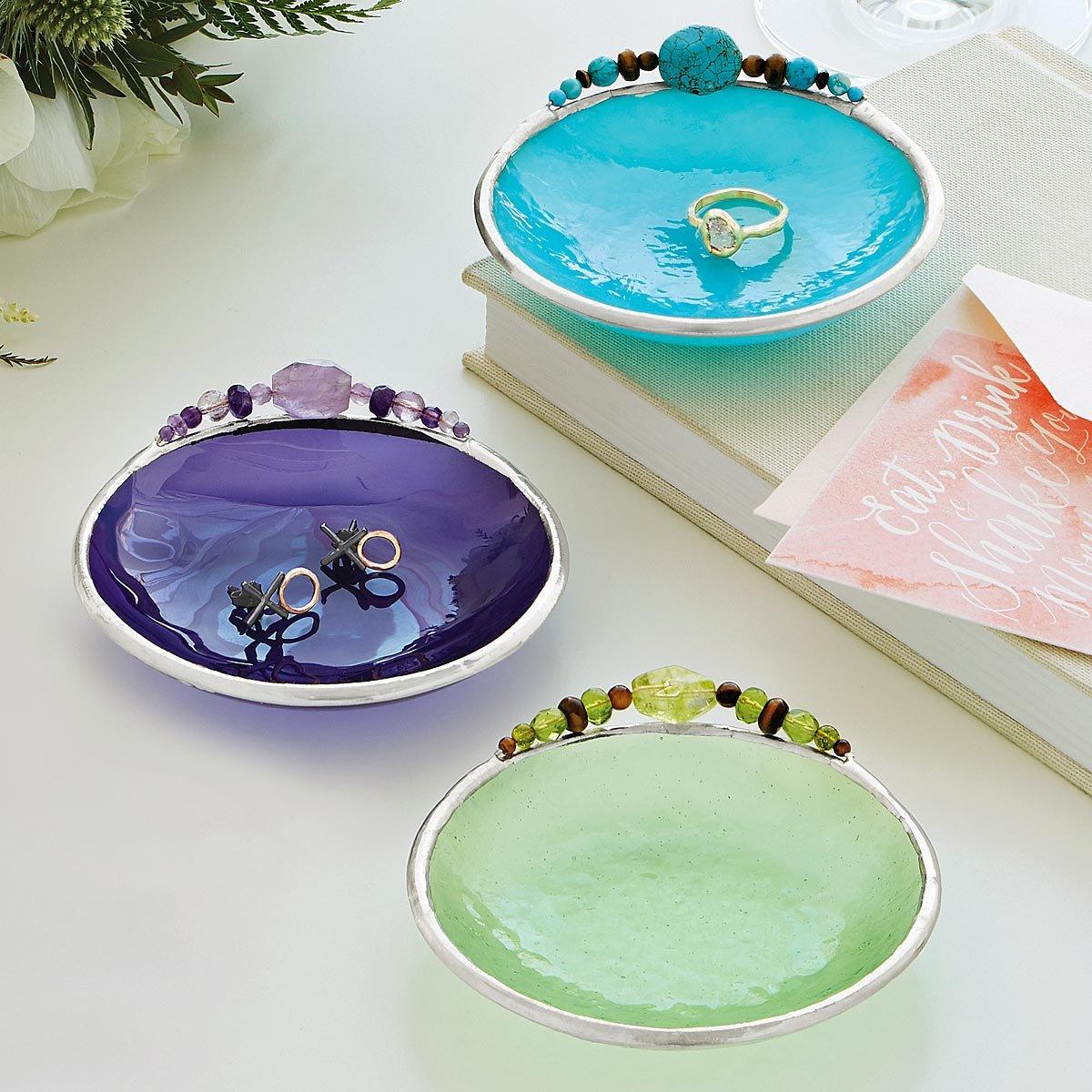 17. Ring dish
This ring dish is as sweet as it is practical. Handcrafted from stained glass and adorned with beads, crystals, and copper wire, it's perfect for holding an engagement ring and other jewelry when it's not being worn.
Ellen Bartfeld birth month mini dish, $44 each, Uncommon Goods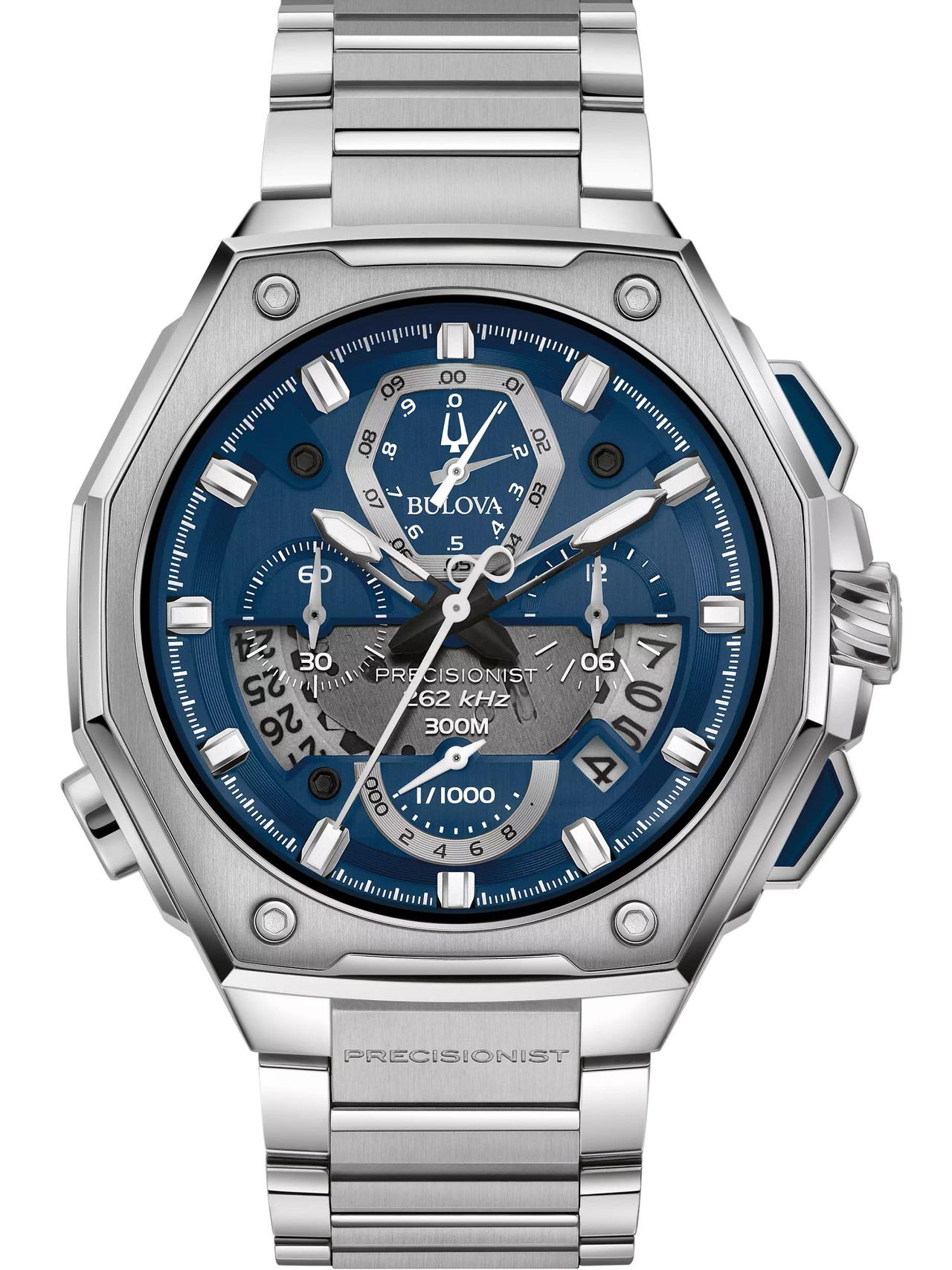 18. Sharp watch
Mark the time you've spent together with this elegant timepiece. The wearer will think of you every time they glance down and see the stunning silver watch with its sapphire crystal face.
Bulova Precisionist wrist watch, $796, Bulova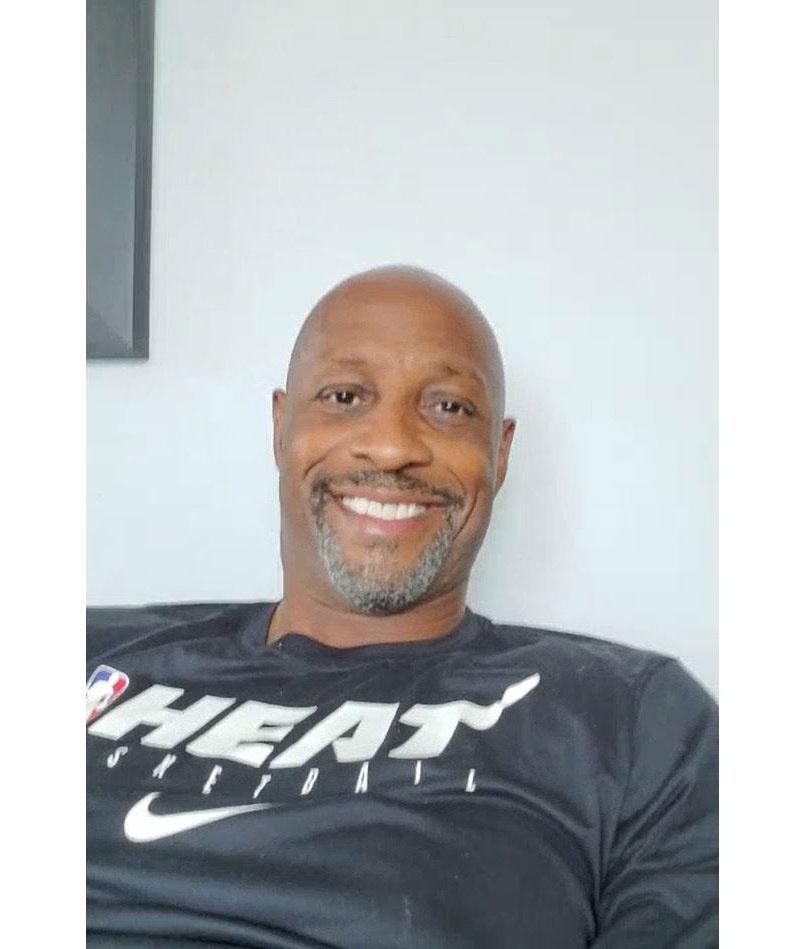 19. Celebrity message
Send them a personalized video message from their favorite star to celebrate the occasion with a fun twist. Choose from actors, athletes, comedians, and others who will blow the recipient away when they extend their anniversary well wishes.
Cameo celebrity video message, rates vary, Cameo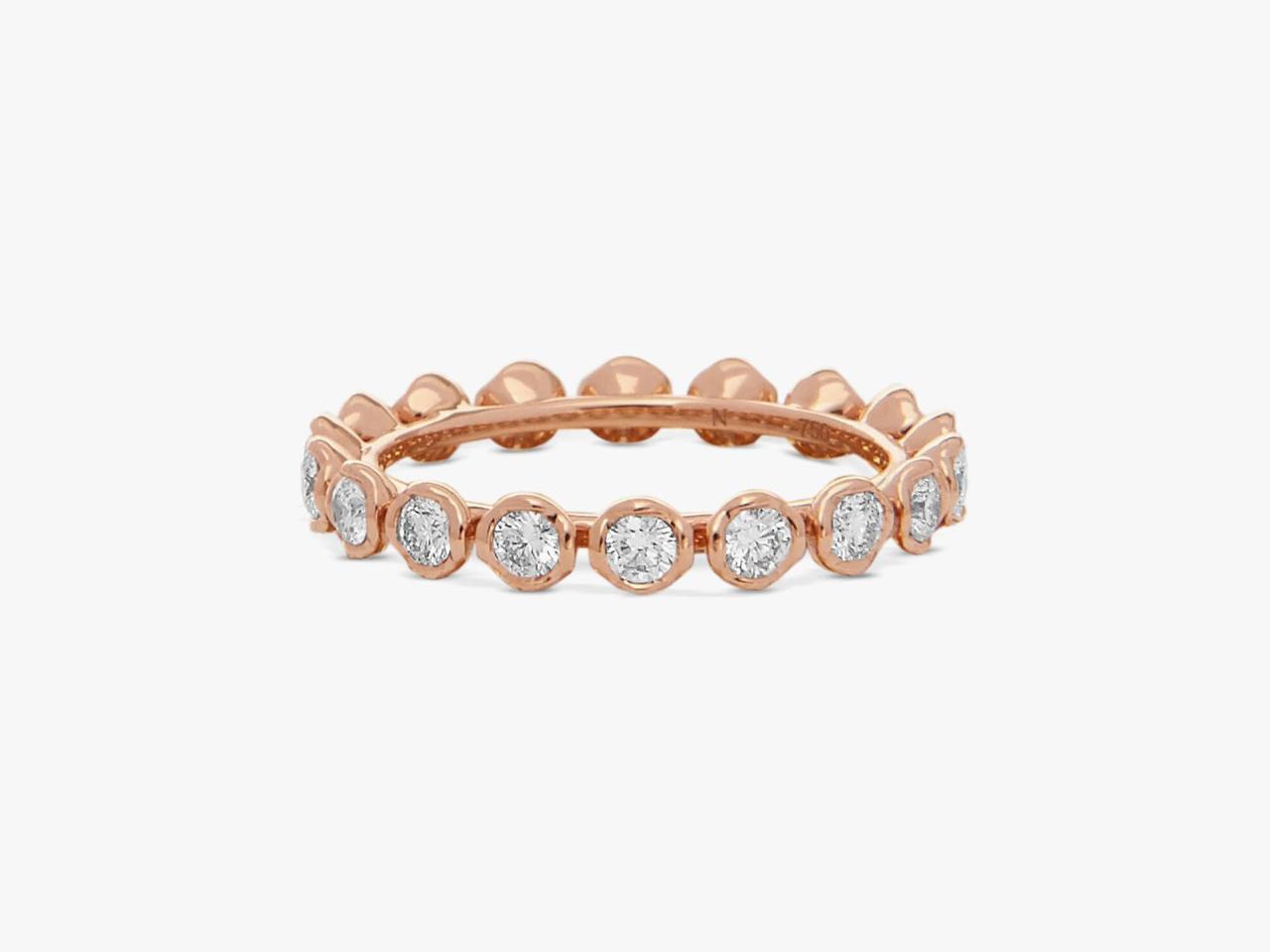 20. Eternity ring
You've been together for what feels like an eternity, which makes this gorgeous eternity ring a great 45th wedding anniversary gift. It features 18 diamonds set in a circle of rose gold for maximum bling.
Annoushka Marguerite 18-carat rose gold diamond eternity ring, $4,500, Annoushka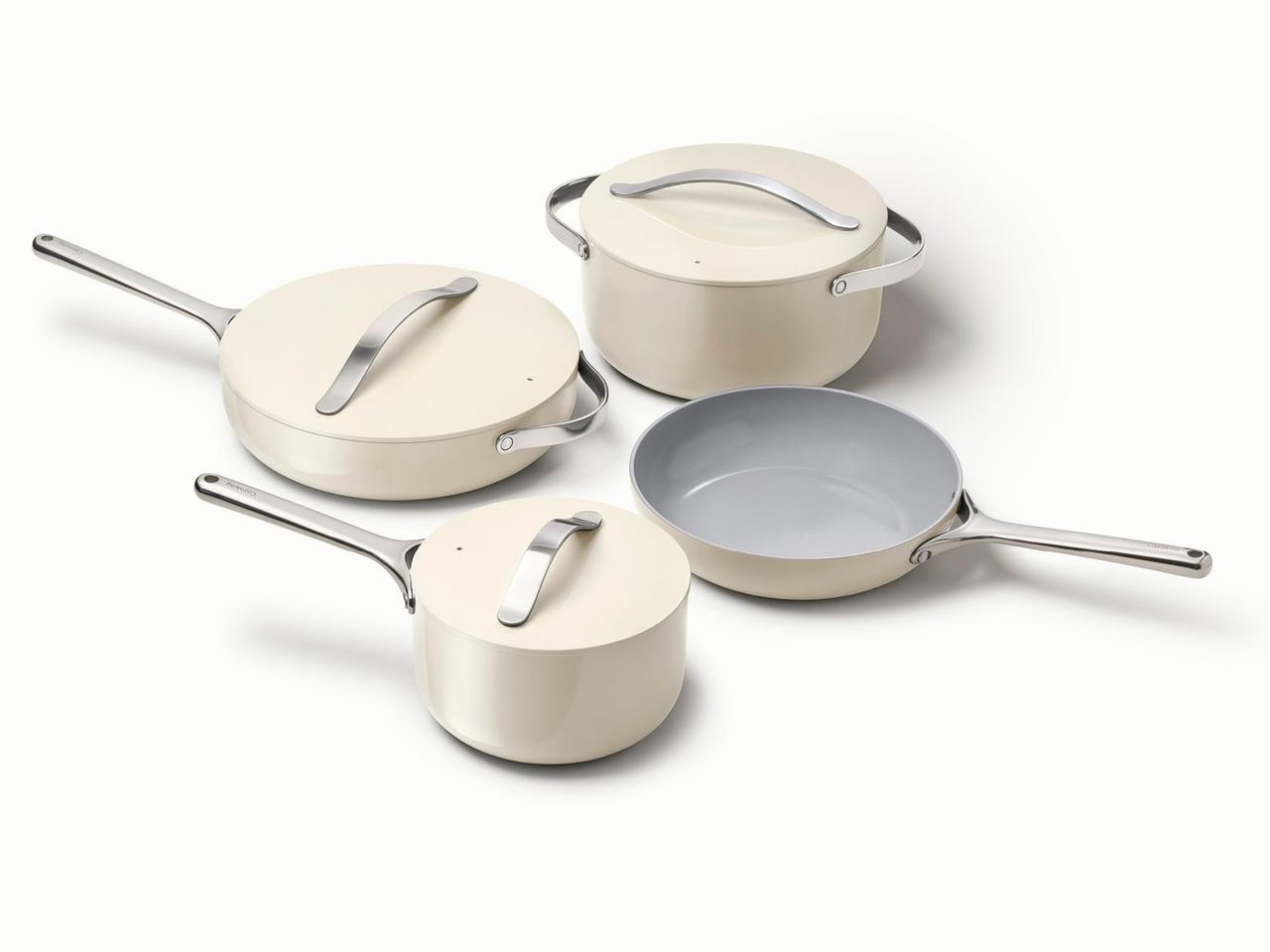 21. Quality cookware
A great cookware set makes for memorable meals and a nice, practical 45-year anniversary gift, especially if your pots and pans have seen better days. This set comes with four versatile pans in an array of attractive colors for a bit of extra spice in the kitchen.
Caraway cookware set, $495, Caraway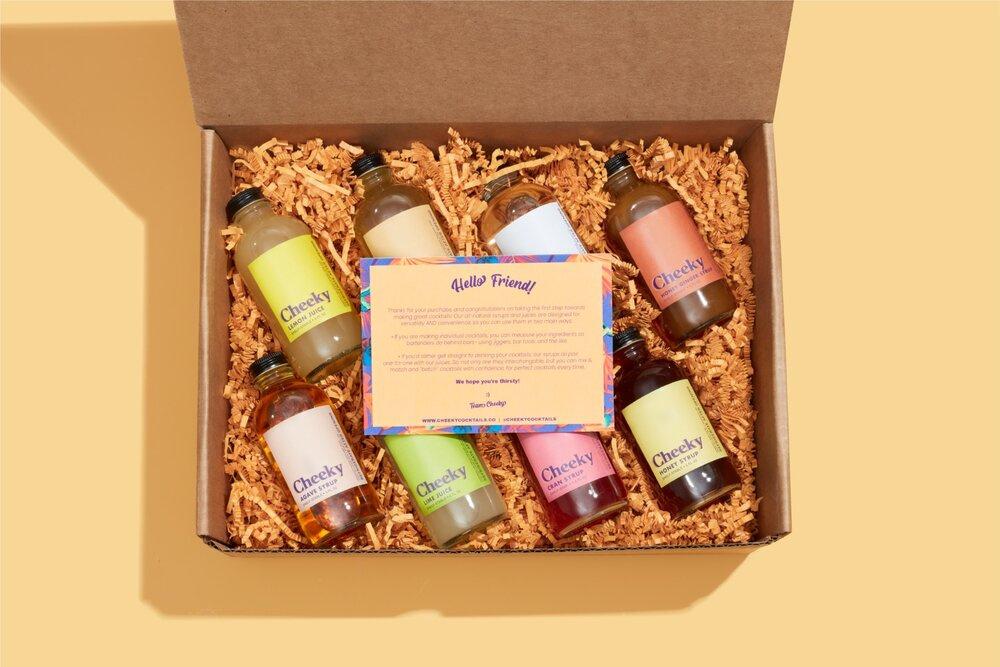 22. Cocktail kit
Cheers to your wedding date with some delicious cocktails. This eight-bottle kit features a selection of delicious syrups that can be combined to make up to 50 delicious concoctions. Just add your favorite alcohol, or use non-alcoholic additions to make mocktails.
Cheeky Cocktails 8 bottle kit, $60, Cheeky Cocktails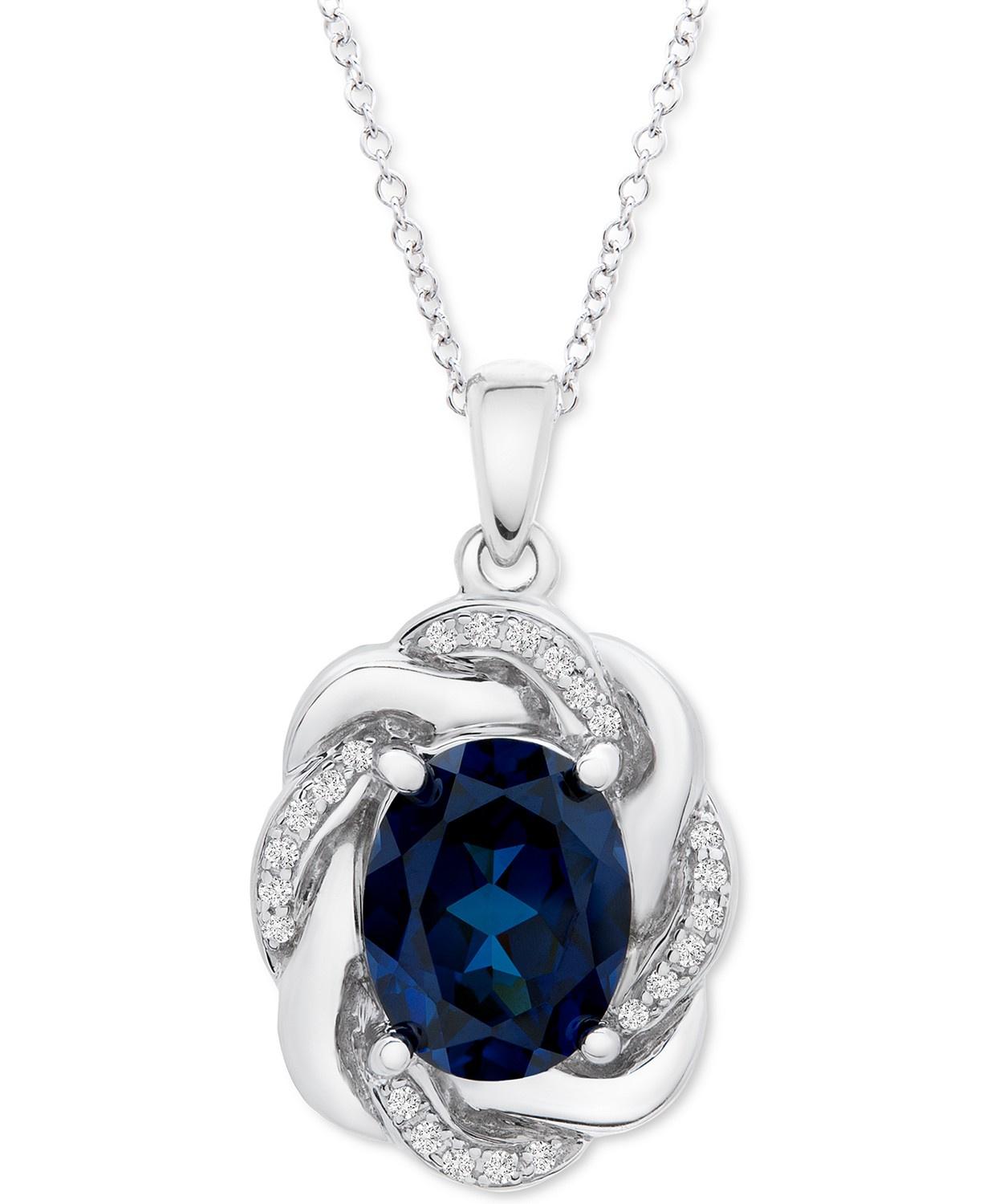 23. Pretty pendant
Jewelry always makes for a romantic gift, and you can't go wrong with this gorgeous pendant necklace. The blue oval sapphire is set in sterling silver making for a stunning piece that's sure to be treasured for generations to come.
Macy's blue sapphire and white sapphire 18-inch pendant necklace in Sterling Silver, $300, Macy's