23 Monogrammed Wedding Gifts for Engaged and Newlywed Couples
Celebrate the happy couple with these these monogrammed wedding gifts that are perfect for anyone who loves bespoke details.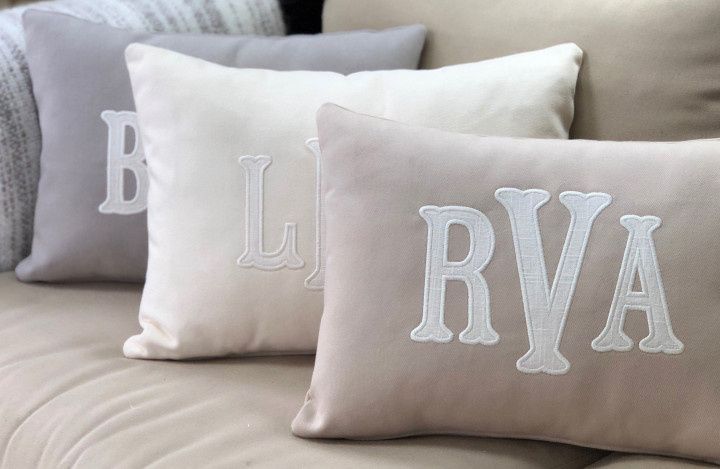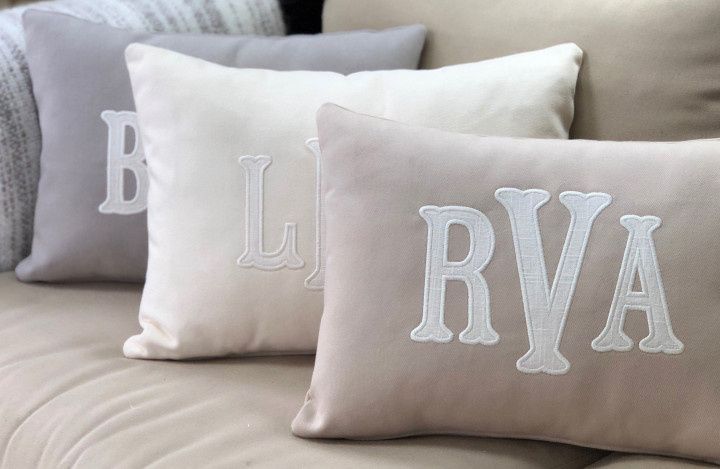 When shopping from the couple's wedding registry isn't an option—for example, if they're newly engaged and haven't created one yet, or if you're looking for an additional way to surprise the happy couple—monogrammed wedding gifts are our go-to recommendation. Everyone can appreciate a gift that's thoughtful and personalized, and if the couple has decided to share a last name, their monogram is an exciting way to mark the start of a new life together. From embroidered blankets to bar cart essentials and wall art, these monogrammed gifts are also great for couples who have recently moved in together or purchased a house. We're sharing some of our favorite options in a range of styles and price points below.
Shop these monogrammed wedding gifts if you're looking for stylish, customizable ideas that the couple will love.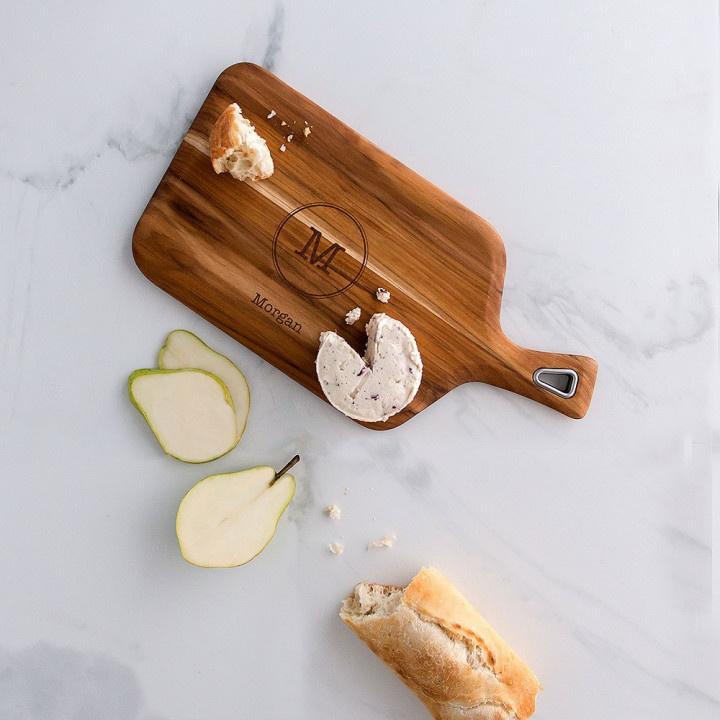 Surprise the newlyweds with a monogrammed wood cutting board as a way to personalize their kitchen. Teak wood is naturally water-resistant and durable, so this option will last for years to come.
WeddingWire Shop natural teak wood cutting board, $25, WeddingWire Shop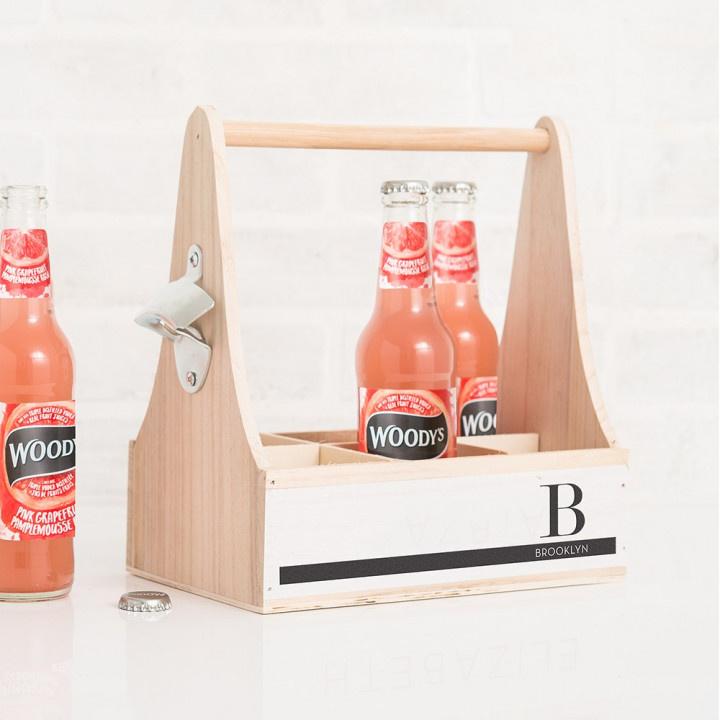 If your friends have a house with a yard or love to entertain, this customized six-pack bottle caddy is perfect for taking the party outdoors. The built-in bottle opener = genius.
WeddingWire Shop wooden bottle caddy with opener, $20, WeddingWire Shop
A new candle with an initial lid is a great monogrammed wedding gift for couples who love to relax at home. The scent of this candle is a zesty blend of tropical berries, lemons, limes, and mandarins.
Anthropologie lumi monogram scented candle, $28, Nordstrom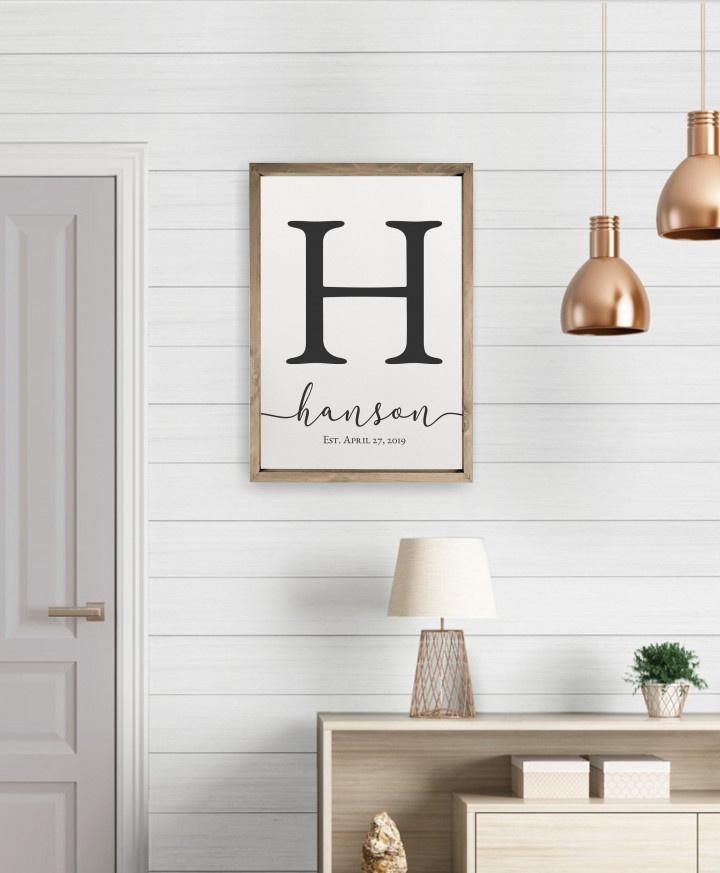 Shopping for new homeowners? A custom family name sign is a thoughtful way to help them complete their space.
MRC Wood Products framed wooden family name sign, from $39, Etsy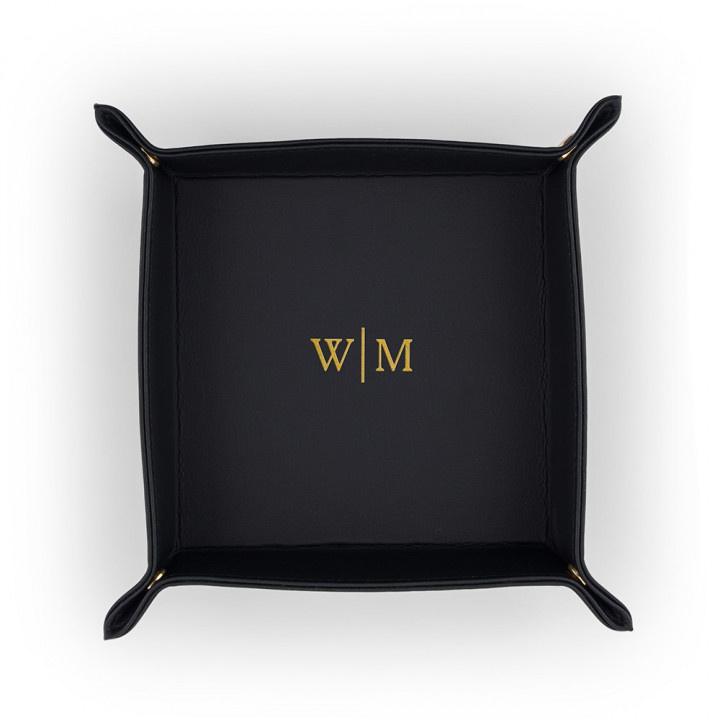 Everyone can use a catchall tray to keep by the front door or on the bedroom vanity. This one looks extra-sophisticated (for a totally reasonable price) thanks to the classic monogram.
WeddingWire Shop vegan leather jewelry tray, from $8, WeddingWire Shop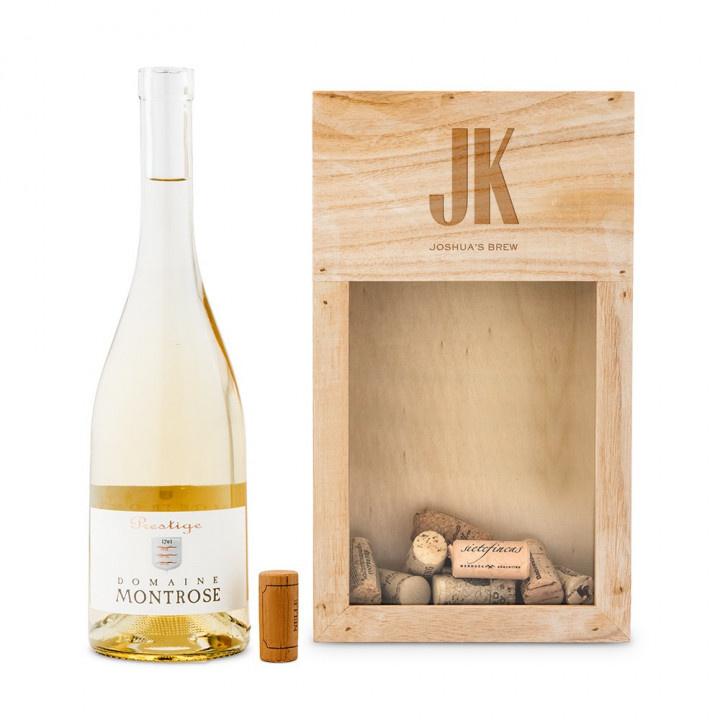 For the wine-loving couple, we suggest this monogrammed shadow box to showcase the corks from their favorite bottles of vino.
WeddingWire Shop personalized wine cork shadow box, $20, WeddingWire Shop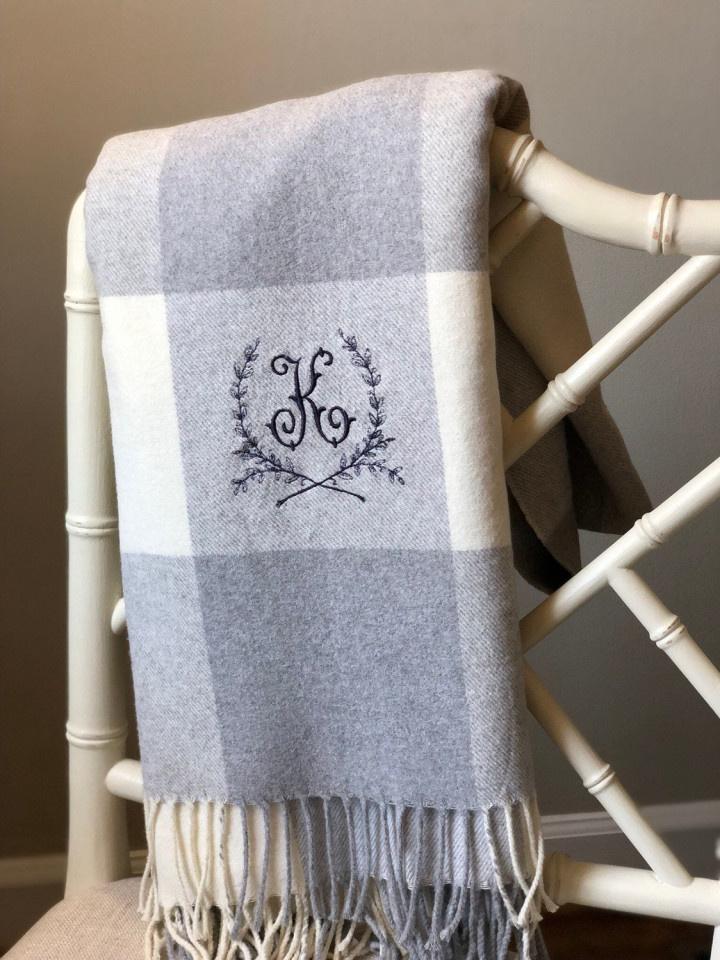 A luxurious throw blanket is one of our favorite monogrammed wedding gifts. This buffalo plaid throw is made of cotton, giving it a super-soft feel, and you can personalize the font style and thread color of the monogram.
Wakefield South monogrammed throw, $128, Etsy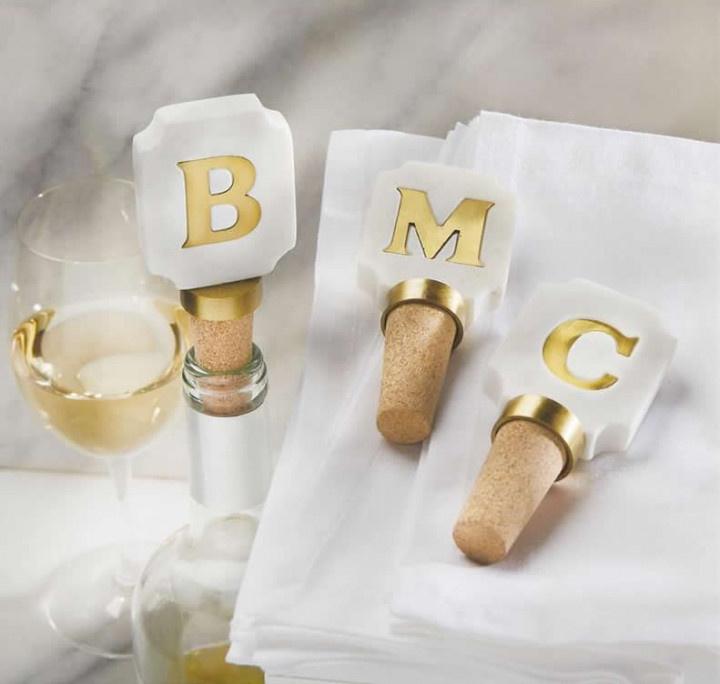 Add a touch of personal flair to the couple's bar cart or kitchen countertop by gifting them a monogrammed bottle stopper.
Marshmallow Dream personalized wine bottle stopper, $16, Etsy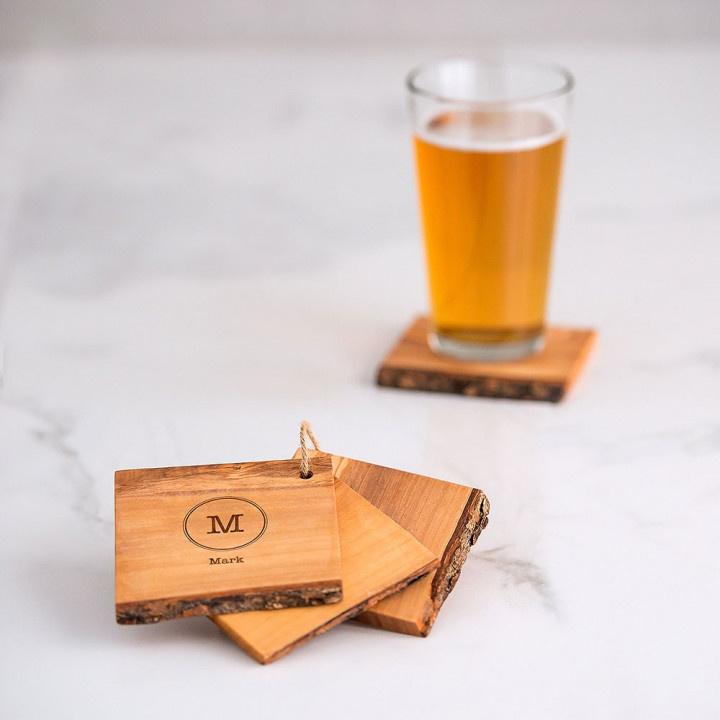 Wooden coasters are a practical monogrammed wedding gift that will get plenty of everyday use. The unfinished edges on these coasters give the set a rustic look.
WeddingWire Shop rustic olive wood coasters, $25, WeddingWire Shop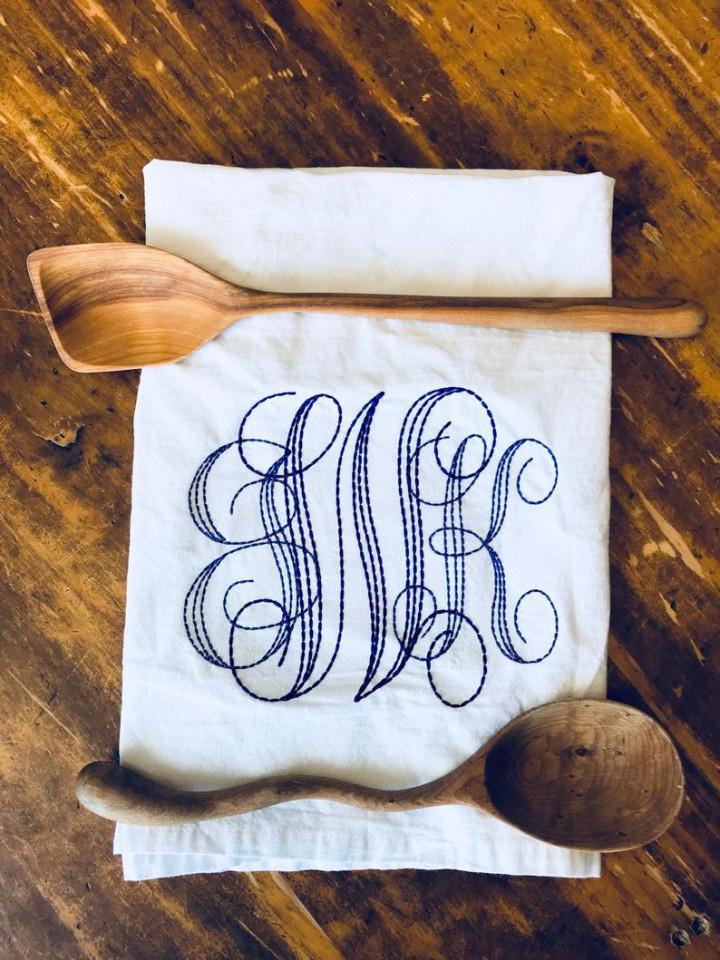 Why use a regular tea towel when you can have a monogrammed one? This embroidered option can be customized with a traditional three-letter monogram.
One Broke Button monogram embroidered tea towel, $20, Etsy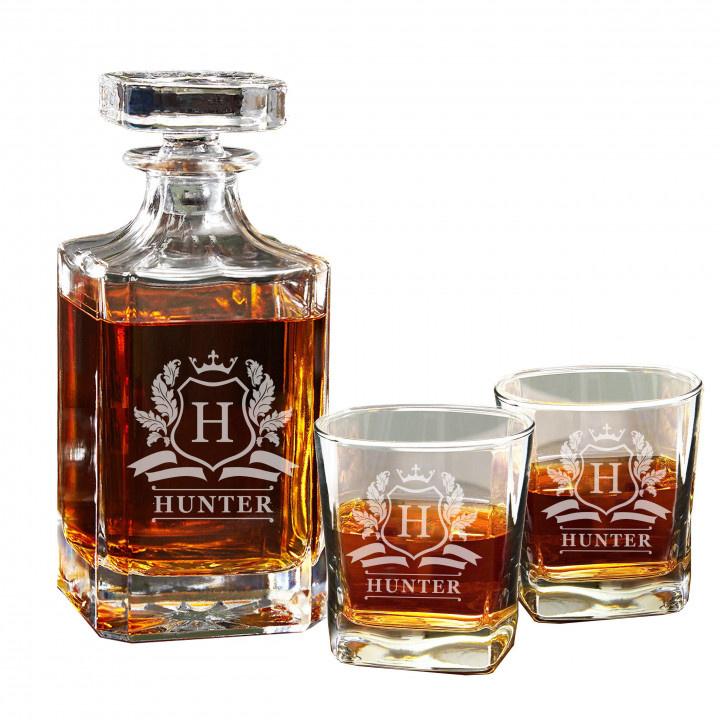 For the newlyweds who enjoy a glass of scotch, whiskey, or bourbon, this decanter set is a must-have monogrammed gift.
The Wedding Party Store personalized whiskey decanter set, from $35, Etsy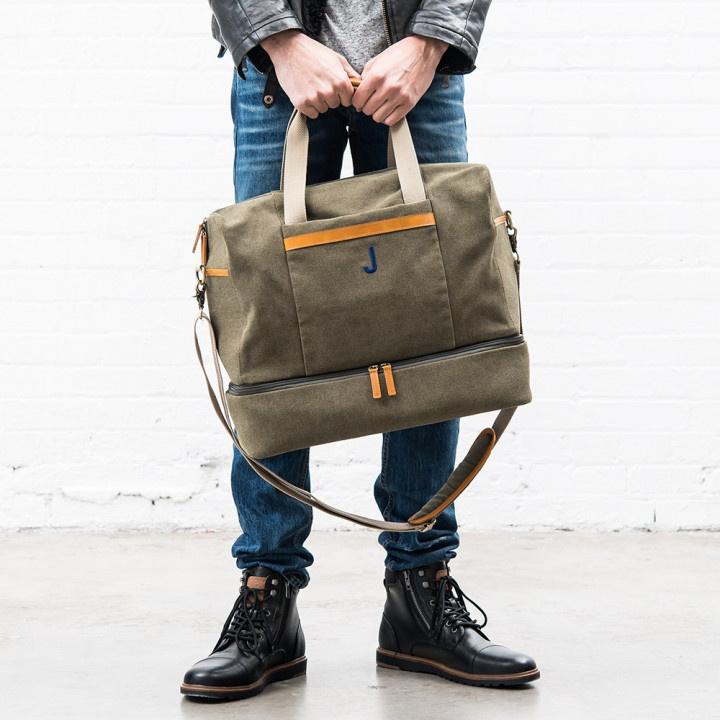 Jet-setting couples will appreciate this sophisticated weekender bag, which is the perfect carry-on size.
WeddingWire Shop weekend carry-on bag, $38, WeddingWire Shop
This decorative acrylic tray is a chic—and functional—gift for couples who love sleek, modern style.
WeddingWire Shop personalized rectangular acrylic tray, $30, WeddingWire Shop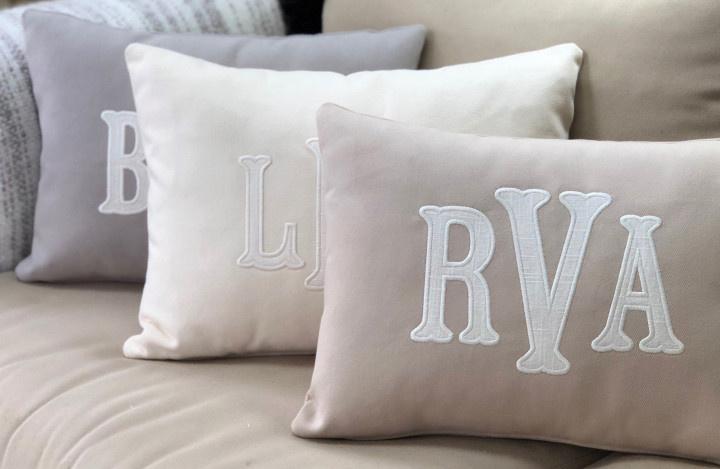 Buy one of these throw pillows for a couple who have decided to share their last name, or double up for newlyweds who are opting to keep their names separate.
Sew Pretty Monograms Co. monogram pillow, $68, Etsy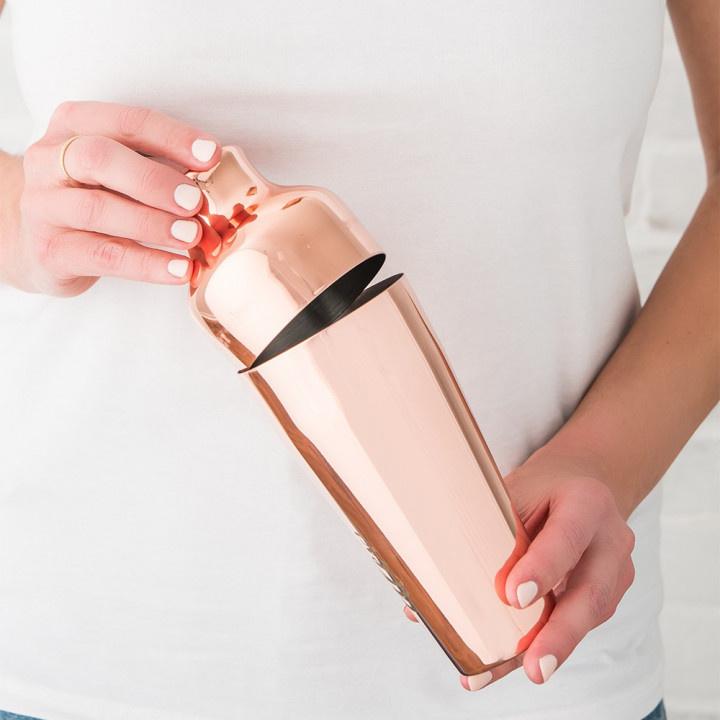 Rose gold and copper are still major home decor trends, and this monogrammed cocktail shaker stands out among basic stainless steel barware.
WeddingWire Shop copper cocktail shaker, $18, WeddingWire Shop
Cooking and baking enthusiasts will love this customized wooden spoon—a kitchen essential. The best part? The wallet-friendly price makes it one of the most affordable monogrammed wedding gifts if you're watching your budget.
Personalized Gallery swirl letter monogram engraved spoon, from $8, Etsy
Send the happy couple off on their honeymoon with a pair of monogrammed luggage tags.
Paper Source personalized tan leather luggage tag, $45, Paper Source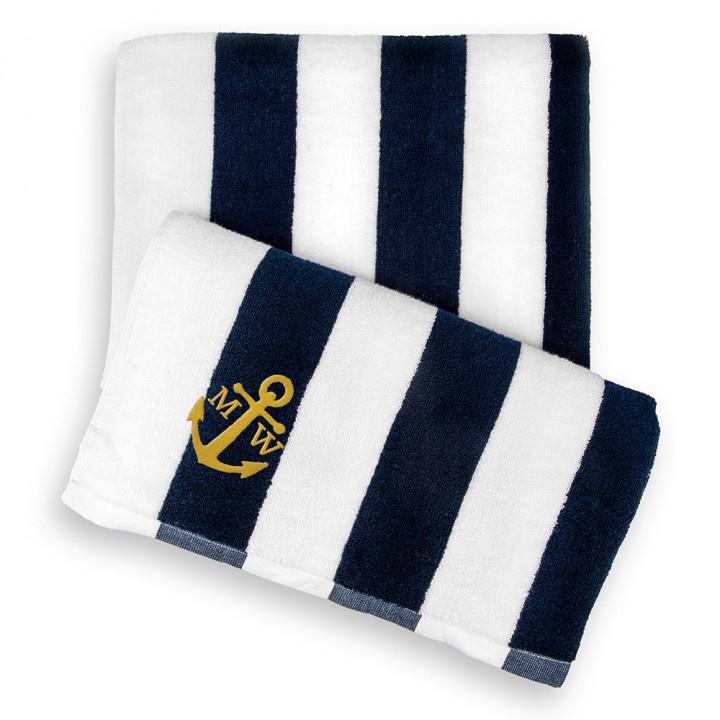 If you're looking for monogrammed gifts for newlyweds who live near the water (or are always taking weekend trips to the beach), we love these nautical-inspired towels featuring an embroidered anchor motif.
WeddingWire Shop striped terry beach towel, $20, WeddingWire Shop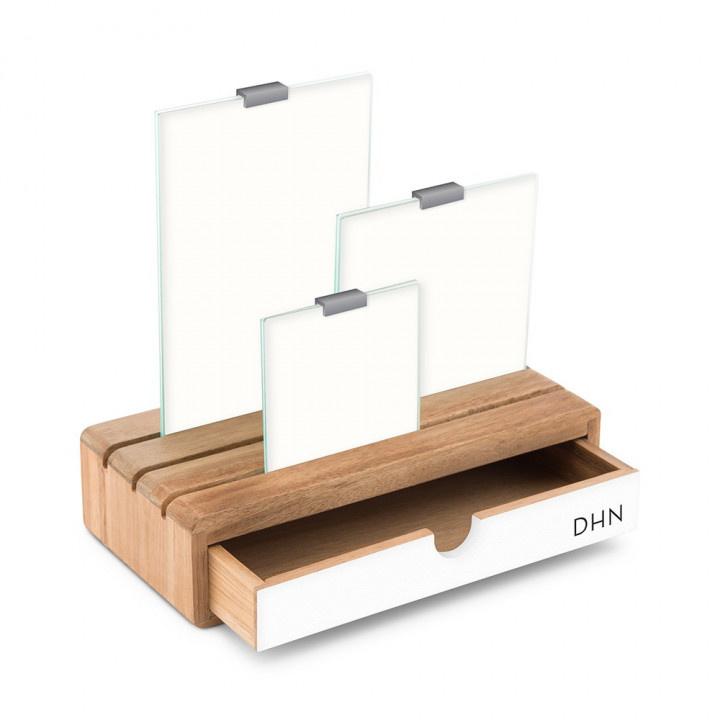 Printing out a few of the couples' favorite wedding photos is a thoughtful way to add your own stamp to this monogrammed desk organizer.
WeddingWire Shop glass picture frame and wooden desk organizer, $18, WeddingWire Shop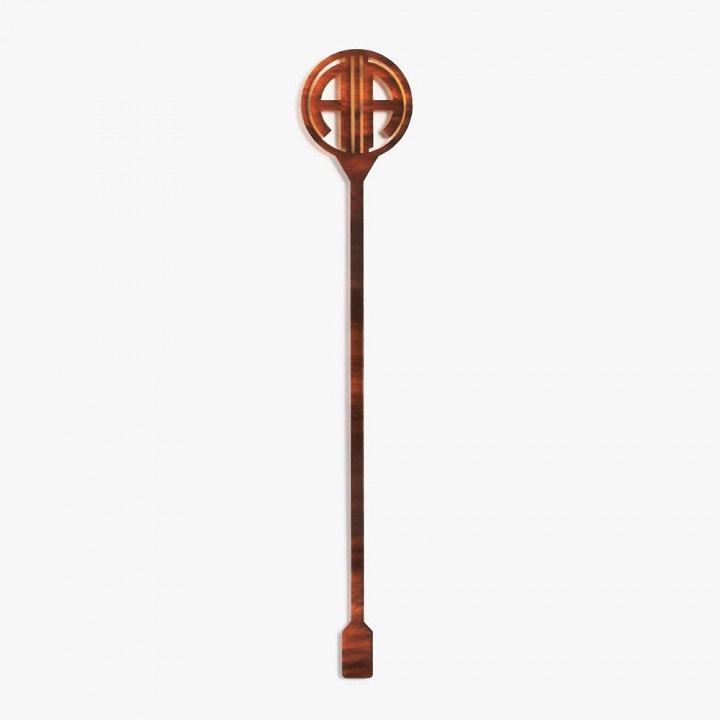 No detail is too small when it comes to monograms! These tortoiseshell monogrammed cocktail stirrers may be tiny, but there's no denying that they're stylish.
Paper Source brown tortoise laser cut monogram stirrers (set of 4), $40, Paper Source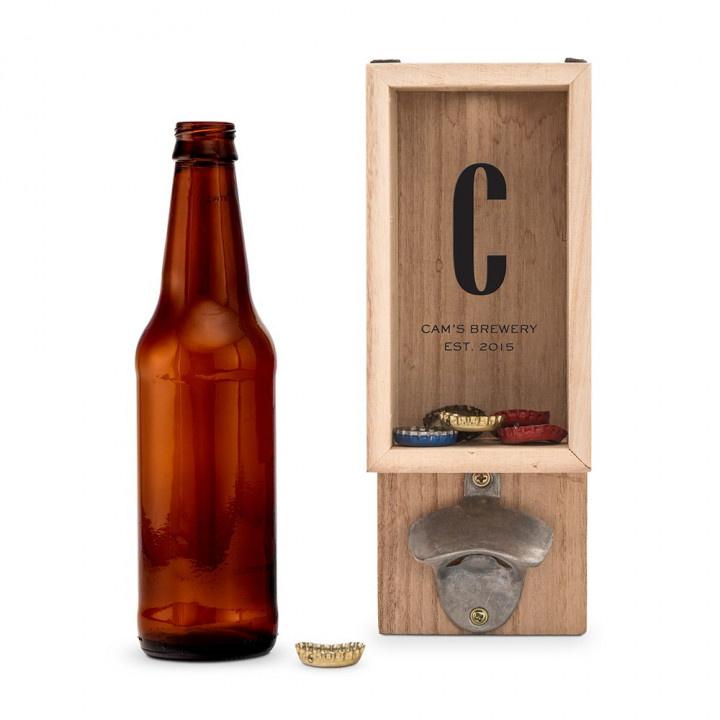 This bottle opener conveniently attaches to the wall and has a compartment to collect loose tops. We can't think of a better monogrammed wedding gift for your microbrew-loving friends.
WeddingWire Shop wall mounted bottle opener, $18, WeddingWire Shop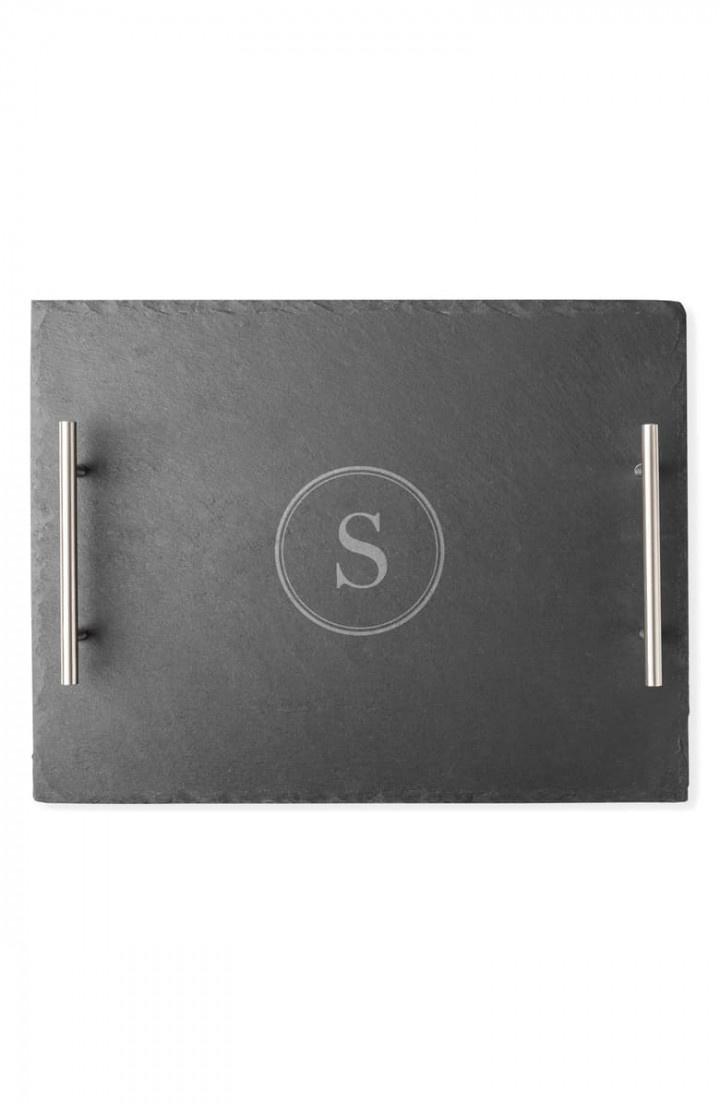 The newlyweds will be ready to host the next group wine and cheese night thanks to this slate serving tray.
Cathy's Concepts monogram slate tray, $49, Nordstrom
A trio of bar essentials—a corkscrew, a drip ring, and a pourer—are all stored neatly in this bottle-shaped kit with a personalized label.
WeddingWire Shop wine bottle corkscrew gift set, $15, WeddingWire Shop
Disclosure: This post contains affiliate links, some of which may be sponsored by paying vendors.