Trying to come up with some new date ideas for your next night out? Sometimes hitting your go-to restaurant or cocktail bar can feel a bit repetitive, especially if you two have been together for awhile. So, don't be afraid to try something new next Friday or Saturday, because date planning should never feel like a stale routine. Just pick one of these date night activities and get ready to spend some quality time with your honey this weekend.
These out-of-the-box date ideas will definitely take your night out to the next level.
Take a Cooking Class Together
If you and your boo are foodies, then we think a cooking class would be a killer date idea. This hands-on activity is a fun date idea where you can spend the class cooking up some tasty dishes, like Spanish-inspired tapas, Thai cuisine, and more. Most cities offer classes for all skill levels, from beginners all the way up to experienced chefs, so you can easily find the right class for you two to take.
Go to an Escape Room
If you two are problem solvers, then you'll love trying to escape from an escape room. This physical adventure game requires you to solve a variety of different puzzles and riddles in order to escape the room in an allotted amount of time. It's a fun-filled date idea and really lets you two work together to find clues and complete the different objectives and tasks.

Plan a Staycation
If you've been browsing date ideas and don't want to leave town, surprise your S.O. with a staycation as your next outing. Just book a hotel somewhere in town and enjoy all the perks it has to offer, like room service, couple massages, hot tubs, and more. This weekend date idea is a great way to spend quality one-on-one time together while also getting some well-deserved R&R. You also can venture from the hotel and explore parts of your city or town that you haven't had the chance to visit.
See an Improv Show
This date idea is perfect if you two love to laugh. Hitting up a comedy club or an improv show will let you two relax and have fun together. Just make sure that you're willing to get in on the fun, because sometimes comedians ask for audience participation.
Host a Game Night
Want to stay in rather than go out? Then a game night is right up your alley. Spend the night playing old board games you grew up with, such as Monopoly or Battleship. The evening will be light and fun with friendly competition in the mix. Or if you want to opt for some newer group games, like What Do You Meme? or Cards Against Humanity, feel free to invite some of your friends to join in on the action, too.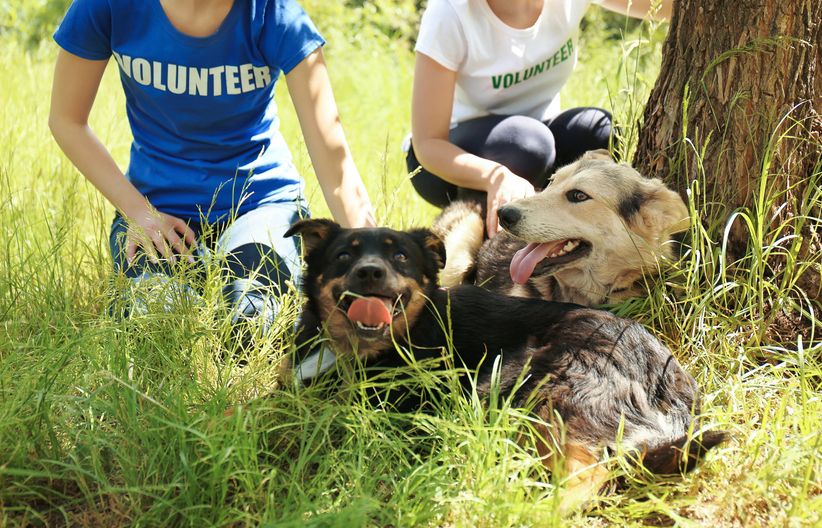 Visit an Animal Shelter
This idea is great for animal lovers! Couples wanting to spend the day snuggling with adorable puppies should spend their next outing volunteering at their local animal shelter. There, you can meet the different animals, opt to take the dogs outside for some fresh air, and be surrounded by friendly pets. Be careful though! Those fluff balls may be so darn cute you could end up taking one home.
Go to the Zoo or Farm
If you're afraid you may end up taking another pet home by visiting an animal shelter, but you two love animals, then plan a date at the zoo or a local farm. Couples can easily spend the day outdoors while being surrounded by different wildlife. Some exhibits may even allow you to get up close and personal with the animals. Also, don't forget to get a selfie with one of the friendly critters during this fun date idea.
Check out a Brewery
Are you beer and cocktail lovers? Then why not take a tour of a local brewery? You'll spend the date learning the history of the brand and will experience the craft brewing process up close, all while sampling the different selections. Cheers!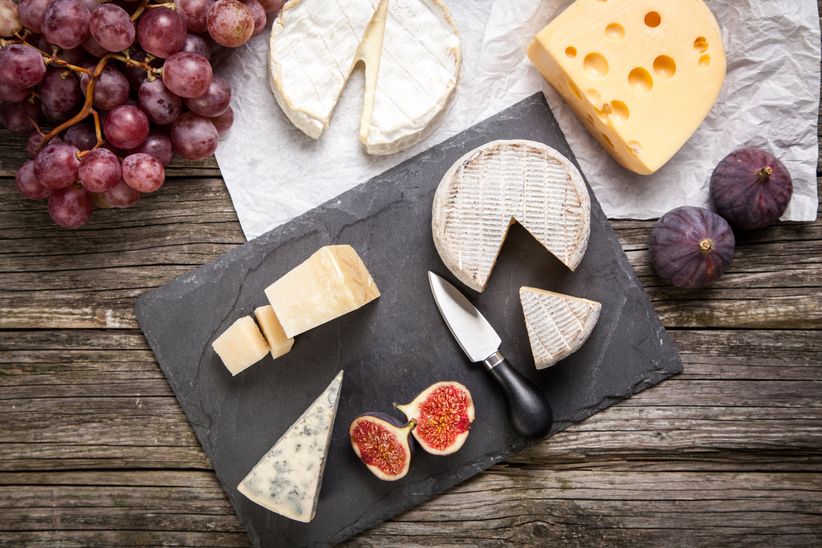 Have a Picnic
Whether you want to have your date outside or indoors, this option is ideal. Just grab a blanket and basket then head to your local food market. There you can have fun picking out different goodies, like a delicious charcuterie and cheese board. After shopping, we suggest you head to the nearest park (if the weather allows) and spend the rest of the date having a picnic for two. You can also set up a picnic in your own living room for a fun Plan B!
Take a Hike
This date idea is perfect if you two love the outdoors and want an activity that's different than going to the gym or your favorite yoga studio together. Just pick a trail and spend the day exploring new areas and taking in the breathtaking views. Also, you can even get a scenic selfie once you've hiked to a particularly scenic spot. Don't forget to pack your water bottles!
Attend a Painting Class
Get creative by attending a painting class! It doesn't matter if you're not the craftiest of couples, an instructor will lead you step-by-step in creating your artwork. Spend the night enjoying a cocktail of your choice and laughing with one another as you attempt to paint a masterpiece that you can later display in your home.