Shopping for a Husband Who Has Everything? These Are the Best Gifts
What do you get for the husband who has everything? That's easy: One of these creative gift ideas.
We have included third party products to help you navigate and enjoy life's biggest moments. Purchases made through links on this page may earn us a commission.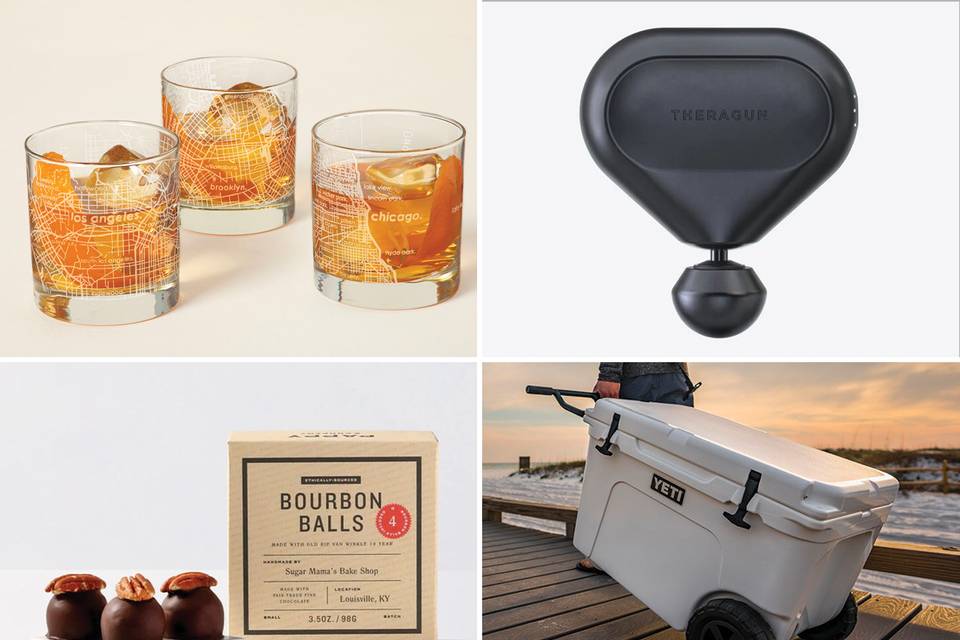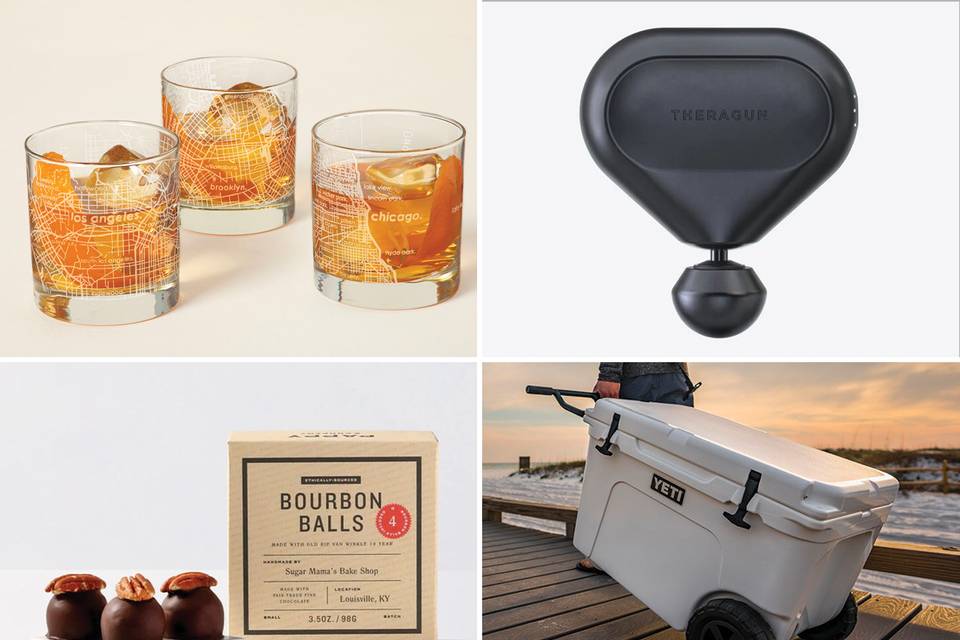 Picking out a great gift for your husband is easy if he happens to need something (think: a new phone or grooming tools) or if he's been dropping hints about the latest gadget or video game. But what happens when you need a gift for the husband who has everything already? If he's been keeping schtum about what he wants (and all of his favorite things are in good shape), it's totally normal to feel stumped. Lucky for you, we're pretty good at coming up with out-of-the-box ideas. Below, we're sharing all the best gifts for the husband who has everything that'll work for any occasion—Christmas, his birthday, and your anniversary included.
Want a little extra advice before you get started? In order to find the perfect gift for your spouse, give a little thought to their daily routine. Does he start each day with a hot cup of joe? In that case, a gourmet coffee subscription is the perfect companion to his shiny coffee machine. Are his Sunday mornings spent on the golf course? While he might have plenty of golf balls and clubs lying around, he probably doesn't have his own portable putting green. When it comes to the husband who has everything, focus on how you can improve or add to the things he already has (and loves).
Ready to start shopping? Keep reading for 34 editor-approved gift ideas for the husband who has everything. There's enough inspiration here to last you a long time, from the holidays right through to Valentine's Day, Father's Day, and beyond.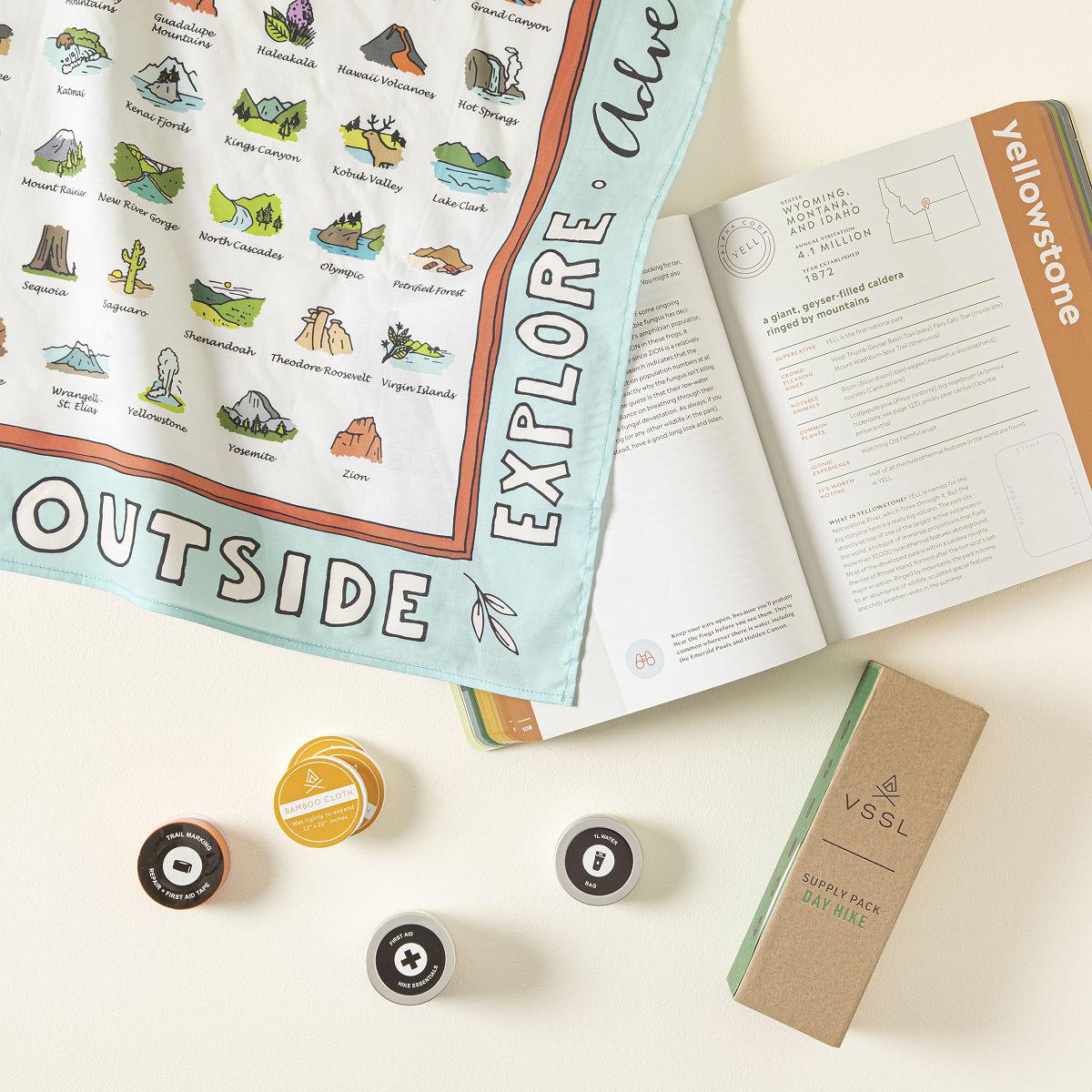 For the Outdoorsman
Shopping for an explorer? If he loves camping, hiking, or otherwise immersing himself in the great outdoors, he'll appreciate this national park-inspired gift set. Curated by the gifting experts at Uncommon Goods, it includes a national park-themed bandana, a supply pack of hiking essentials, and an informative, beautifully illustrated guide to the country's national parks.
Uncommon Goods National Park Adventurers gift set, $90, Uncommon Goods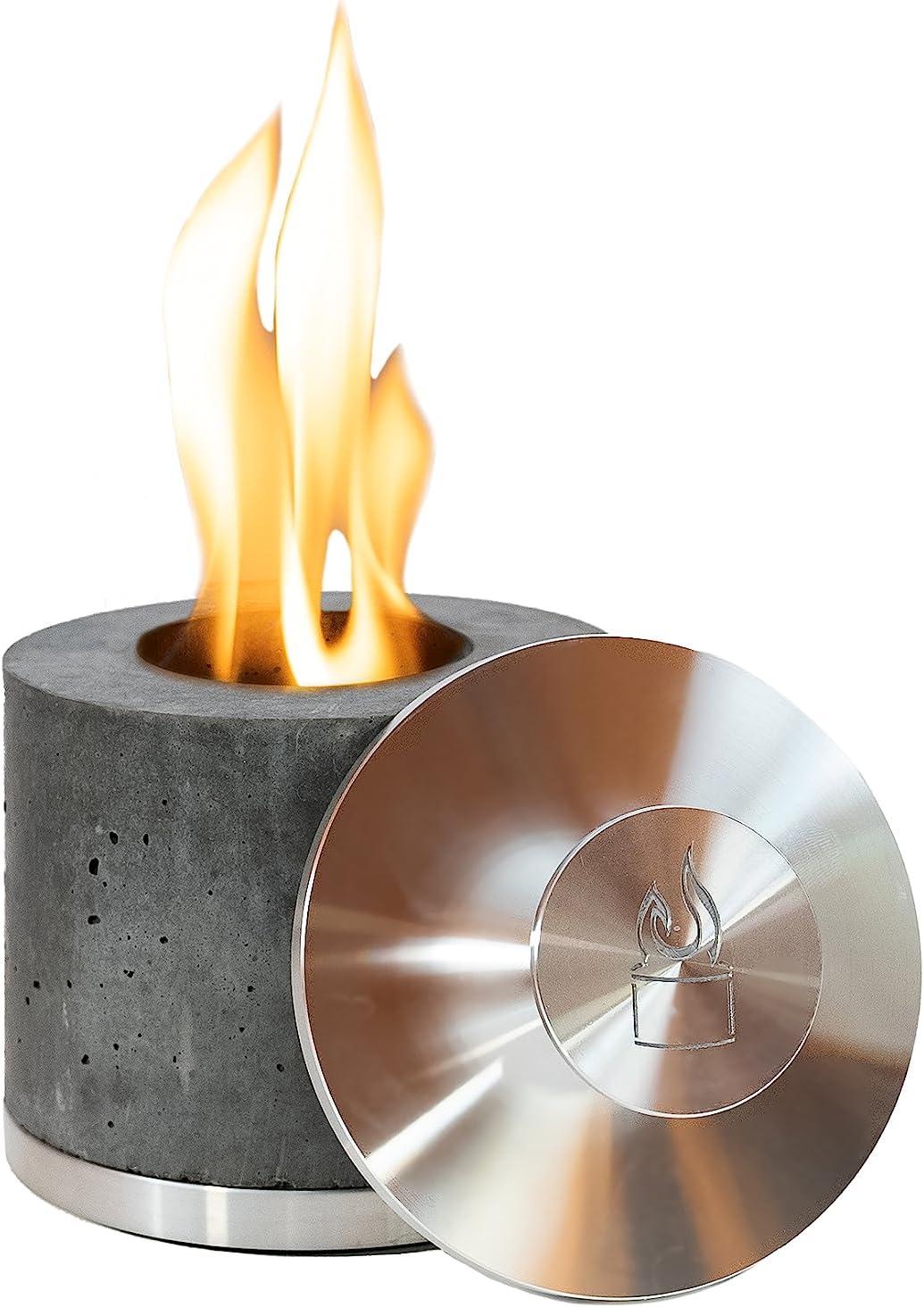 For the Indoorsman
This miniature fire pit is an incredibly popular present, and we'll tell you why. For starters, it makes camping out in the living room feel just a tad more authentic, your spouse can make s'mores from the comfort of the couch, and it runs on clean-burning rubbing alcohol. It's hands down one of our favorite gift ideas for husbands who have everything.
FLIKR Fire personal concrete fireplace, $125, Amazon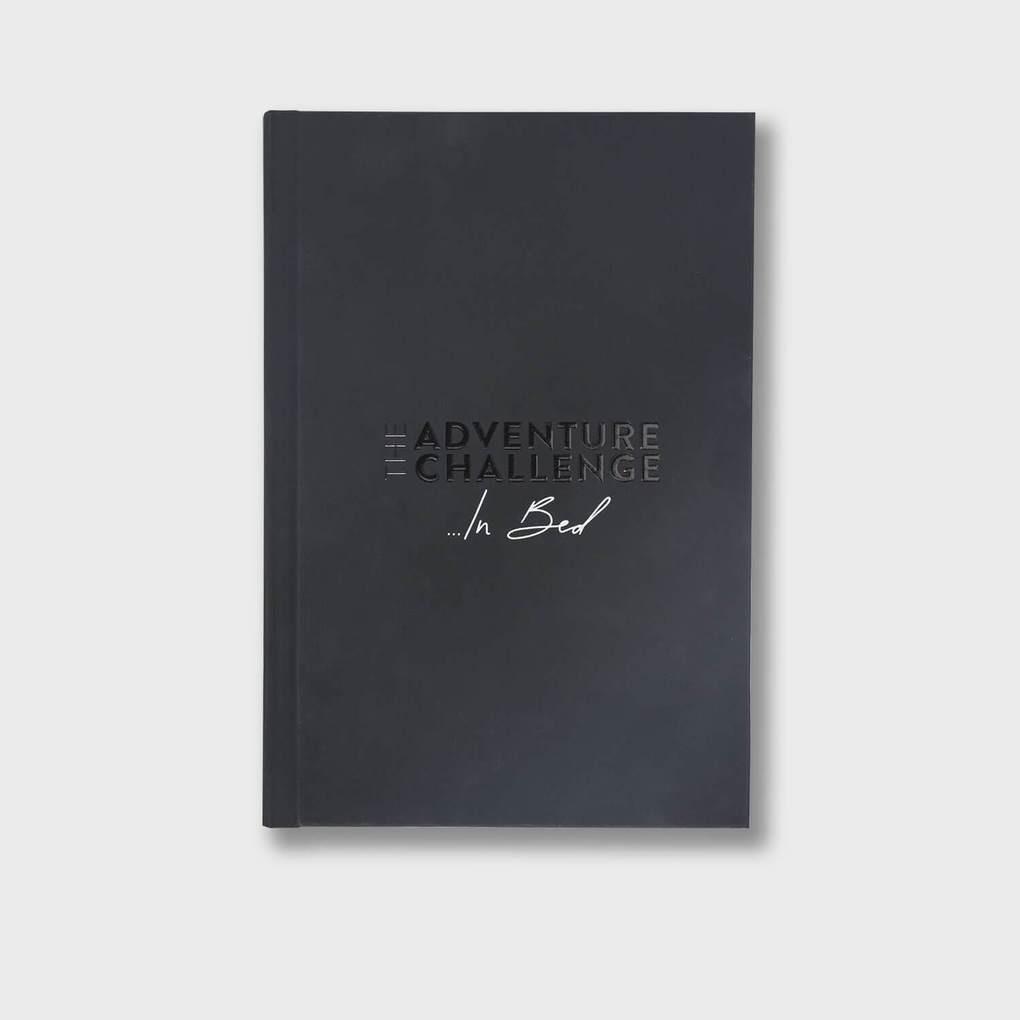 For Your Relationship
If you're looking for Christmas gift ideas for the husband who has everything, The Adventure Challenge has designed a spicy edition of their classic couples adventure journal for use in the bedroom. This relationship-building book is filled with 50 scratch-off activities to help you connect with each other in an intimate way. Plus, it's approved by a certified sex coach.
The Adventure Challenge The Adventure Challenge...In Bed, $50, The Adventure Challenge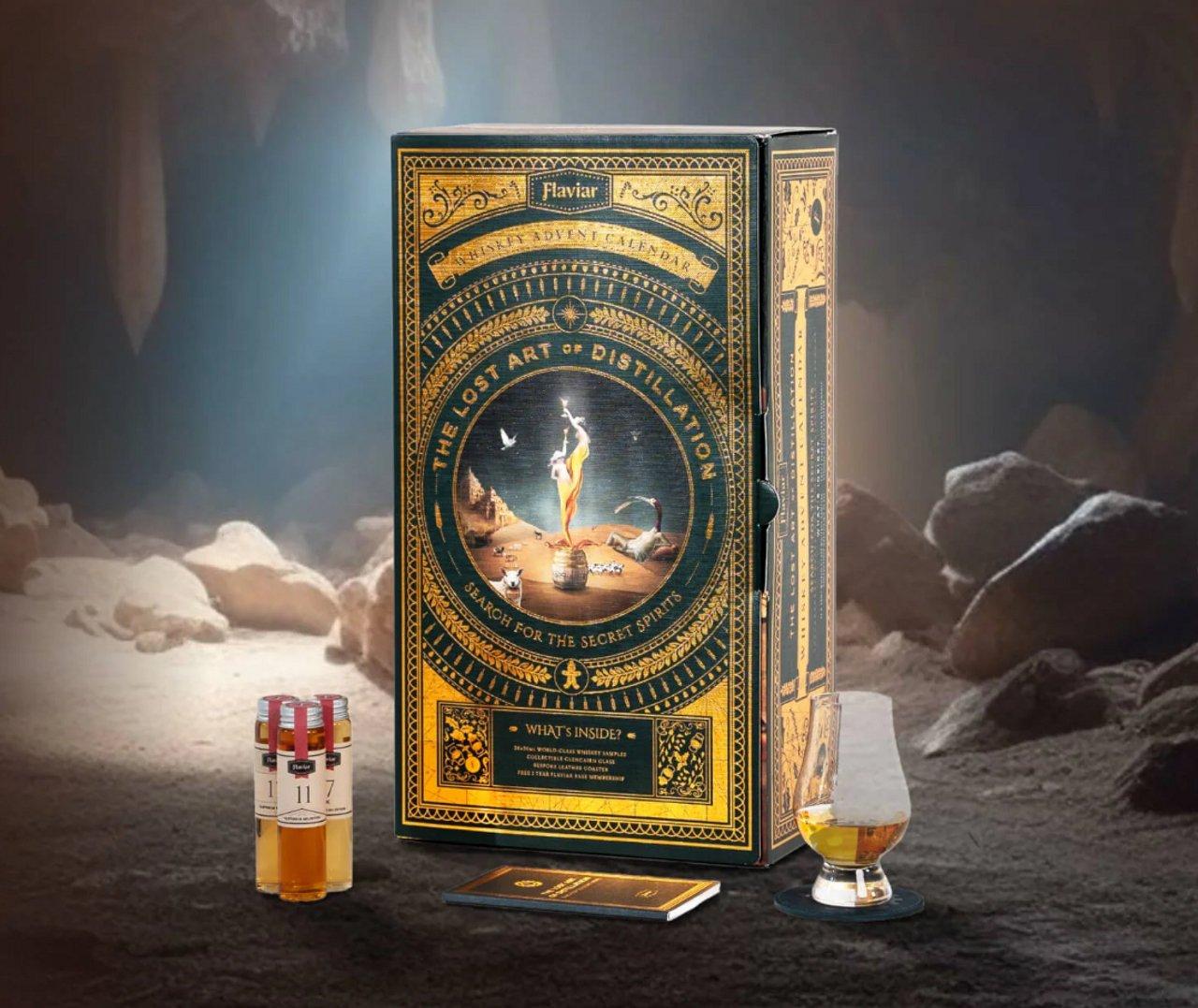 For the Self-Proclaimed Whiskey Connoisseur
If he fancies himself something of a whiskey expert, encourage him to continue expanding his horizons this holiday season. Flaviar's advent calendars are usually in high demand, so it's a good idea to preorder if you can. In addition to 24 premium whiskey samples, your hubby gets a collectible drinking glass, and exclusive leather coaster, a one-year Flaviar Black Membership, and a journal for logging his tasting journey.
Flaviar whiskey advent calendar 2023, $250, Flaviar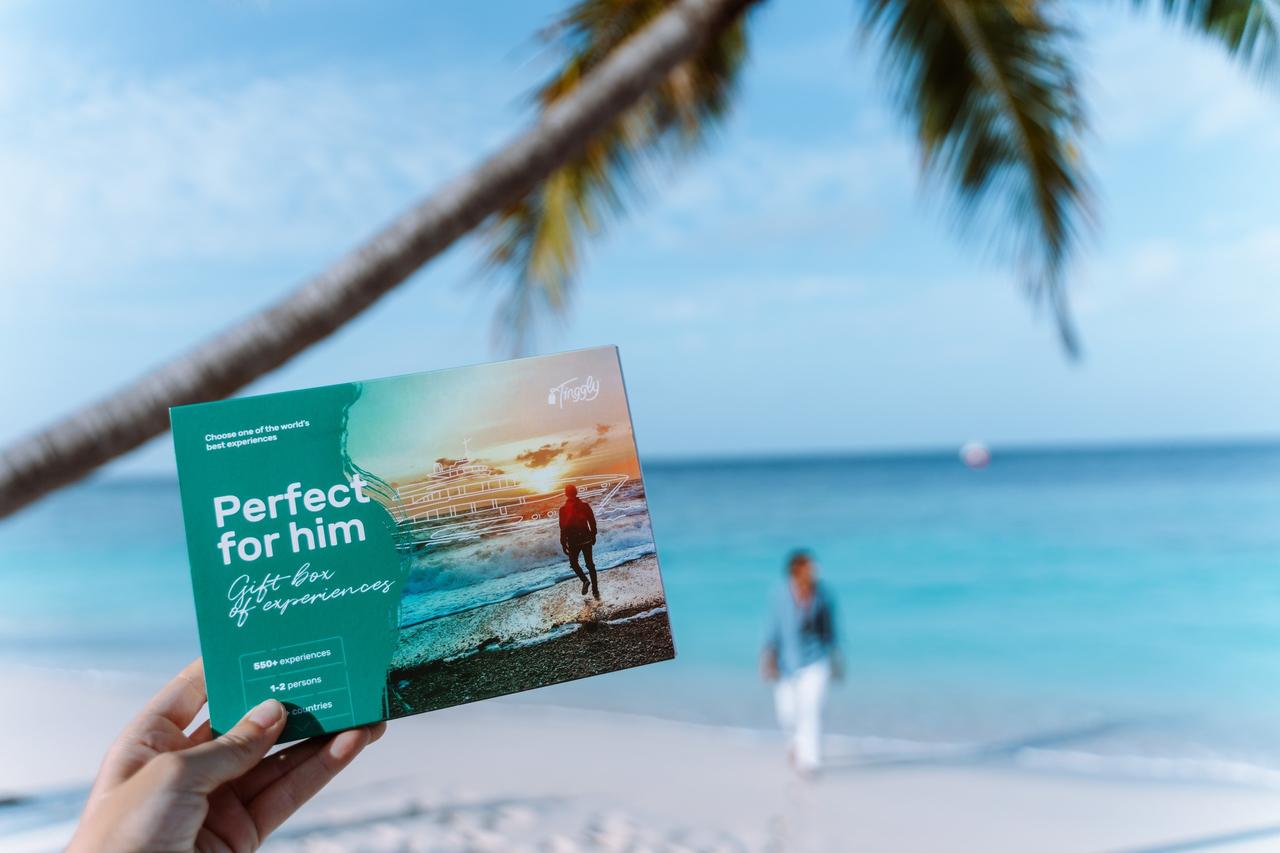 For the Adventurer
Buying a gift for the husband who has everything can be a challenge, but lucky for you we have lots of great ideas up our sleeve. By giving your spouse a Tinggly gift box, he's getting the opportunity to check something major off his bucket list, go on an unforgettable date with you, or just enjoy a fun day out. Confused? It's actually pretty simple. Your gift covers the price of a unique experience, which your hubby gets to choose out of over 10,000 possibilities. Send this thoughtful gift to your husband who has everything to celebrate his birthday, a promotion, or your anniversary. It's the perfect way to celebrate any important milestone.
Tinggly Perfect for Him experience gift box, $139, Tinggly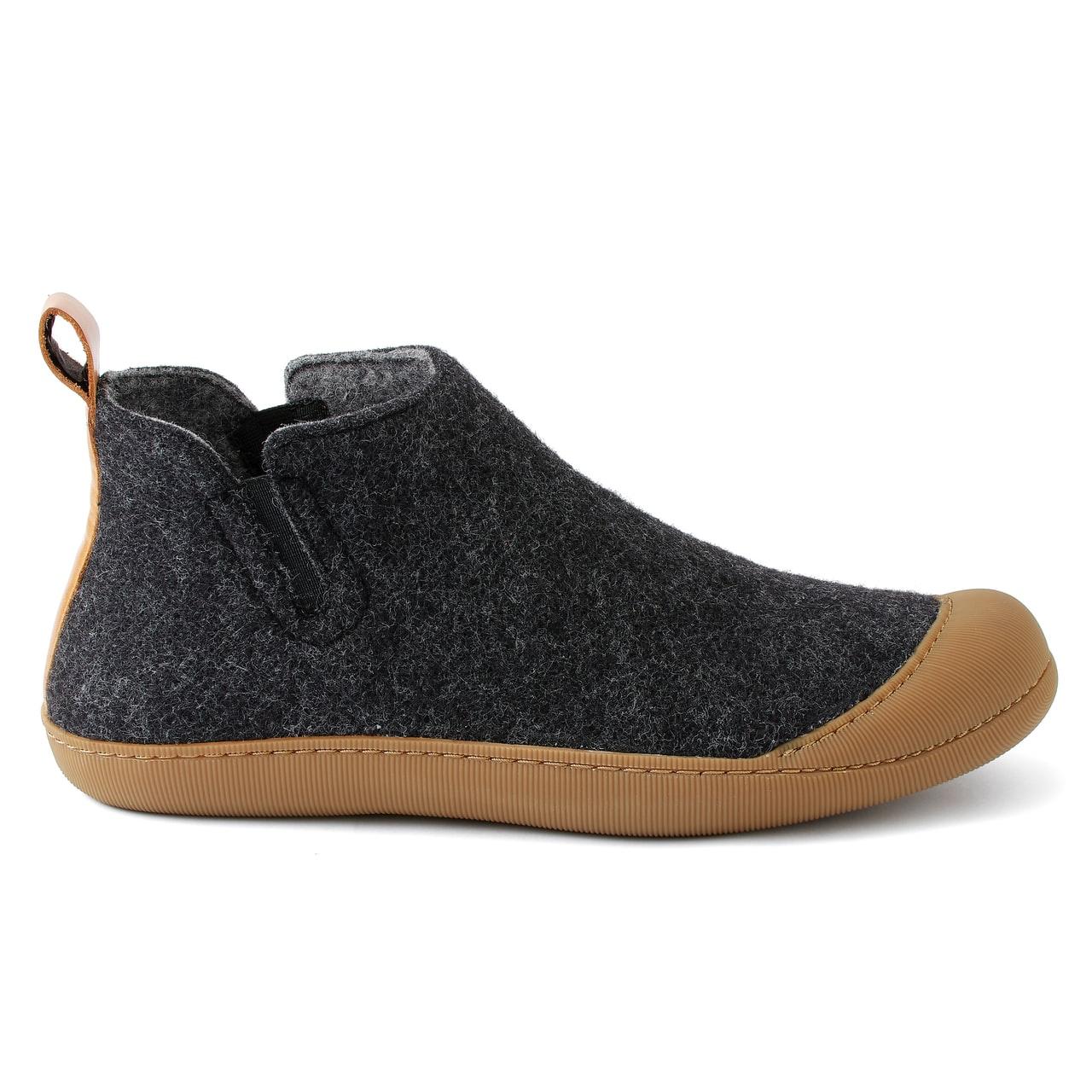 For the Guy Who's Always on His Feet
Your hubby may already have a stylish pair of boots. In fact, he might even have a cozy pair of slippers too—but does he have anything that can do both? These cleverly designed boots can withstand a little outdoor wear thanks to the sturdy rubber sole, but they boast all the comfort of a standard slipper. Basically, it means your spouse can pop to the shop (or run down the street after the delivery person) without having to overthink his footwear. (And we're not the only ones who think it's pretty genius—just check out those five-star reviews.)
Greys The Outdoor Slipper Boot, $108, Huckberry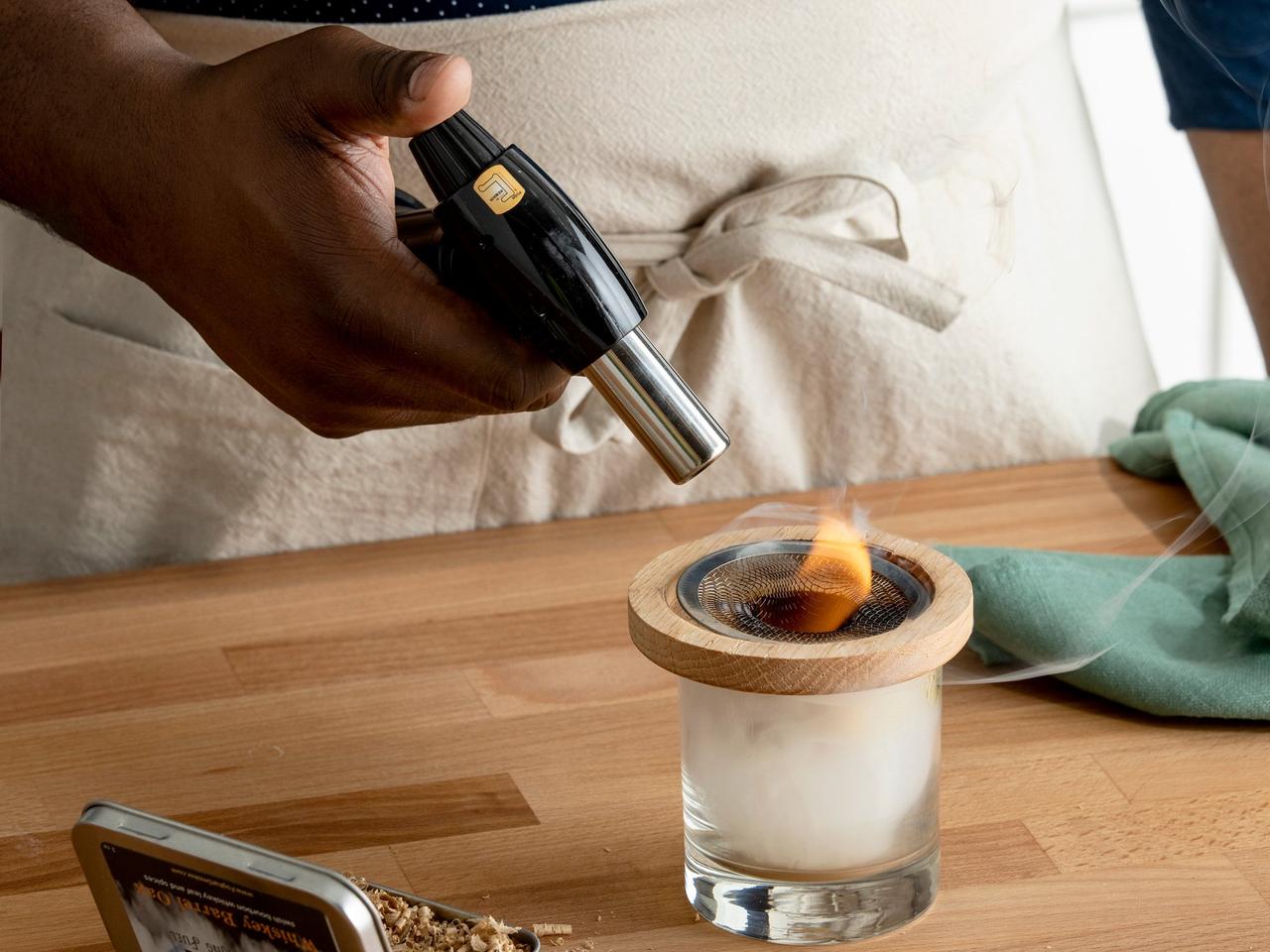 For the Amateur Mixologist
How about giving your S.O. the gift of a cool new skill? Sign your hubby up for a virtual mixology class where he'll learn how to make two amazing smoked cocktails from a highly skilled Brooklyn-based bartender. You can gift the activity on its own or throw in his very own smoking cloche. (And if making cocktails isn't really his thing, there are plenty of other unique experiences to choose from.)
Uncommon Experiences Smokin' Spirits smoked cocktails class, from $20, Uncommon Goods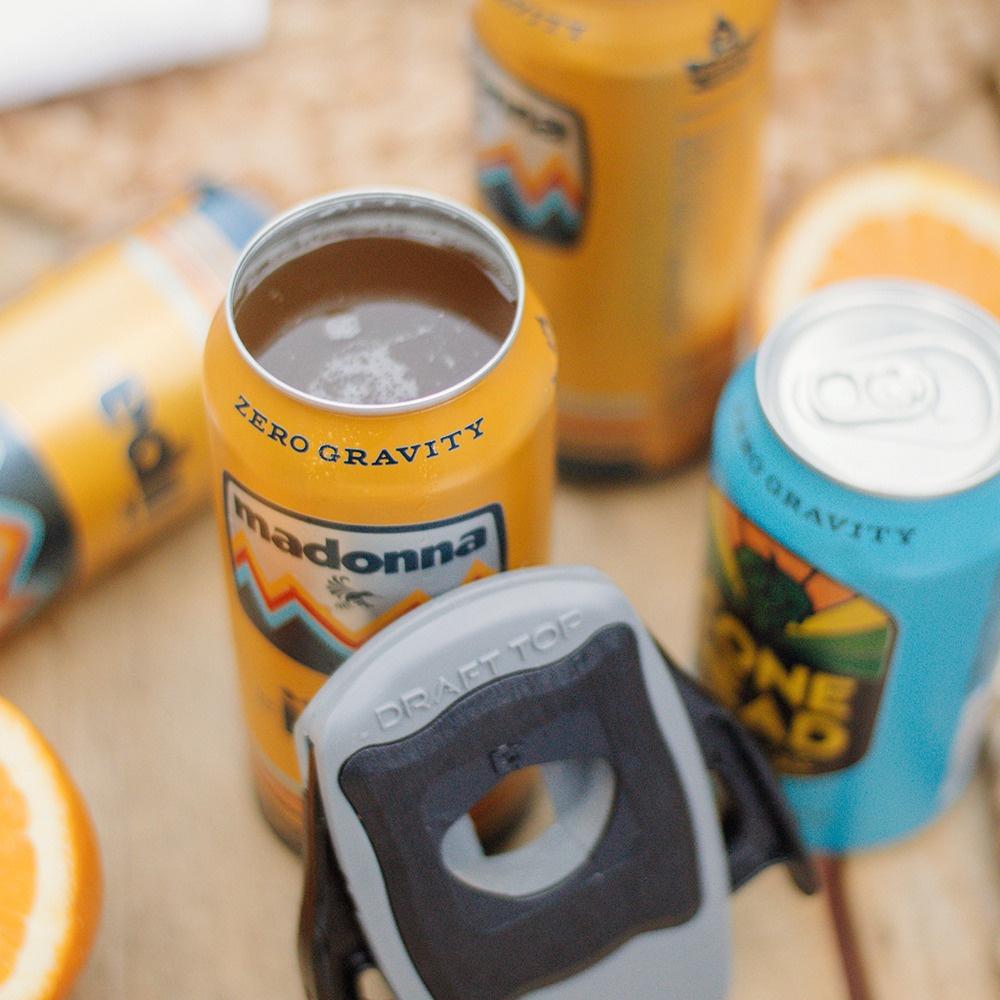 For the Brewski-Loving Hubby
Sometimes the best birthday or holiday gift for a husband who has everything is simpler than you might think. This affordable gadget will instantly change the way he enjoys a cold brew. Draft Top's can opener fully removes the lid from a can of beer (or cider or seltzer) leaving a smooth rim. He can add ice, garnishes or liquor to his favorite drink and enjoy a more sophisticated sipping experience.
Draft Top Draft Top LIFT, $25, Draft Top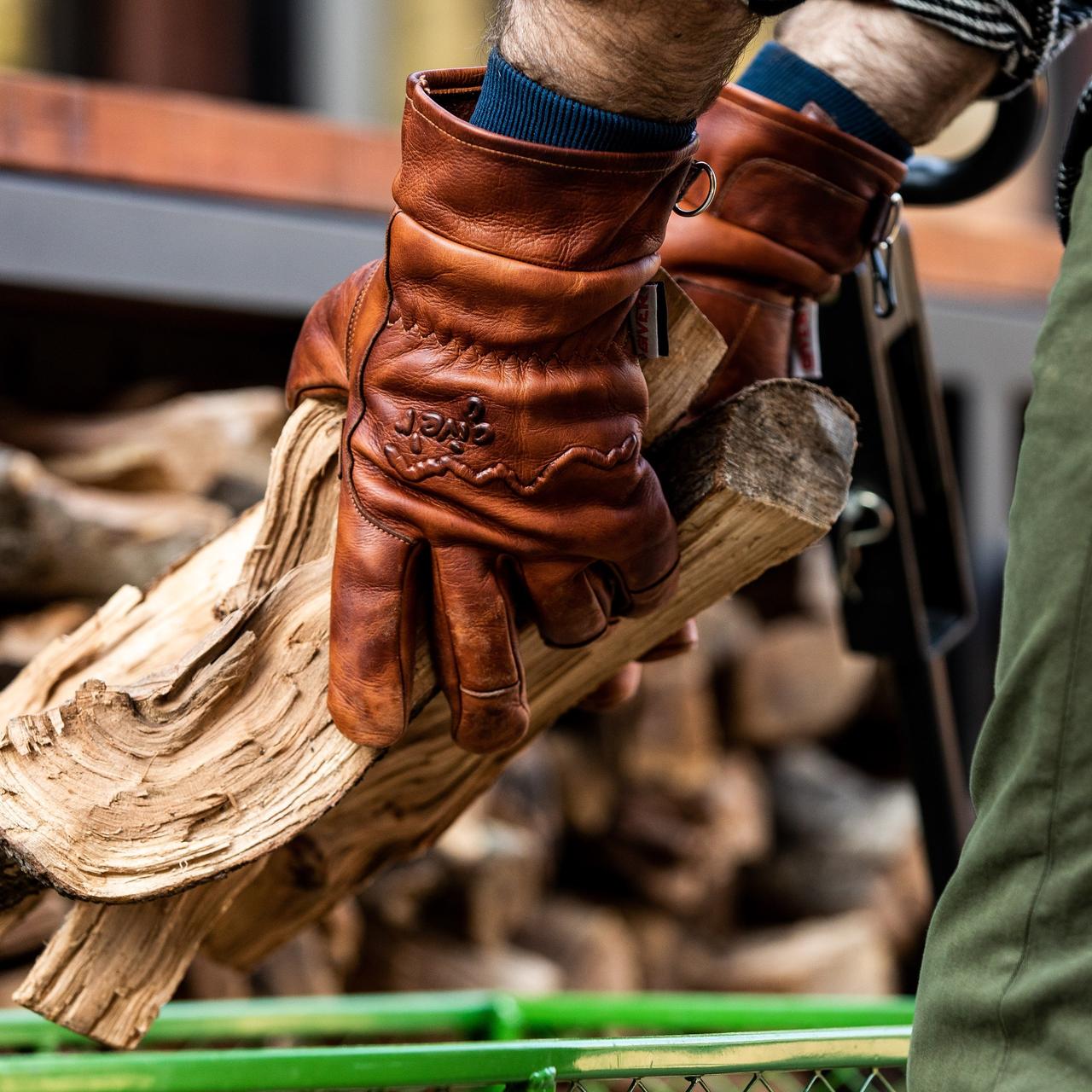 For the Handyman
Wondering what to get your husband for Christmas or Hanukkah? While a hubby who seemingly has everything probably already owns a pair of gloves, we bet he doesn't own this pair. These aren't just any old mittens. They're wax-coated leather gloves with a breathable, waterproof membrane. They're pretty much a winter staple no matter what he's working on outdoors. Chopping firewood? Building a snowman? It's all a whole lot easier with these luxurious, hard-wearing gloves.
Give'r 4 Season Glove with wax coating, from $119, Huckberry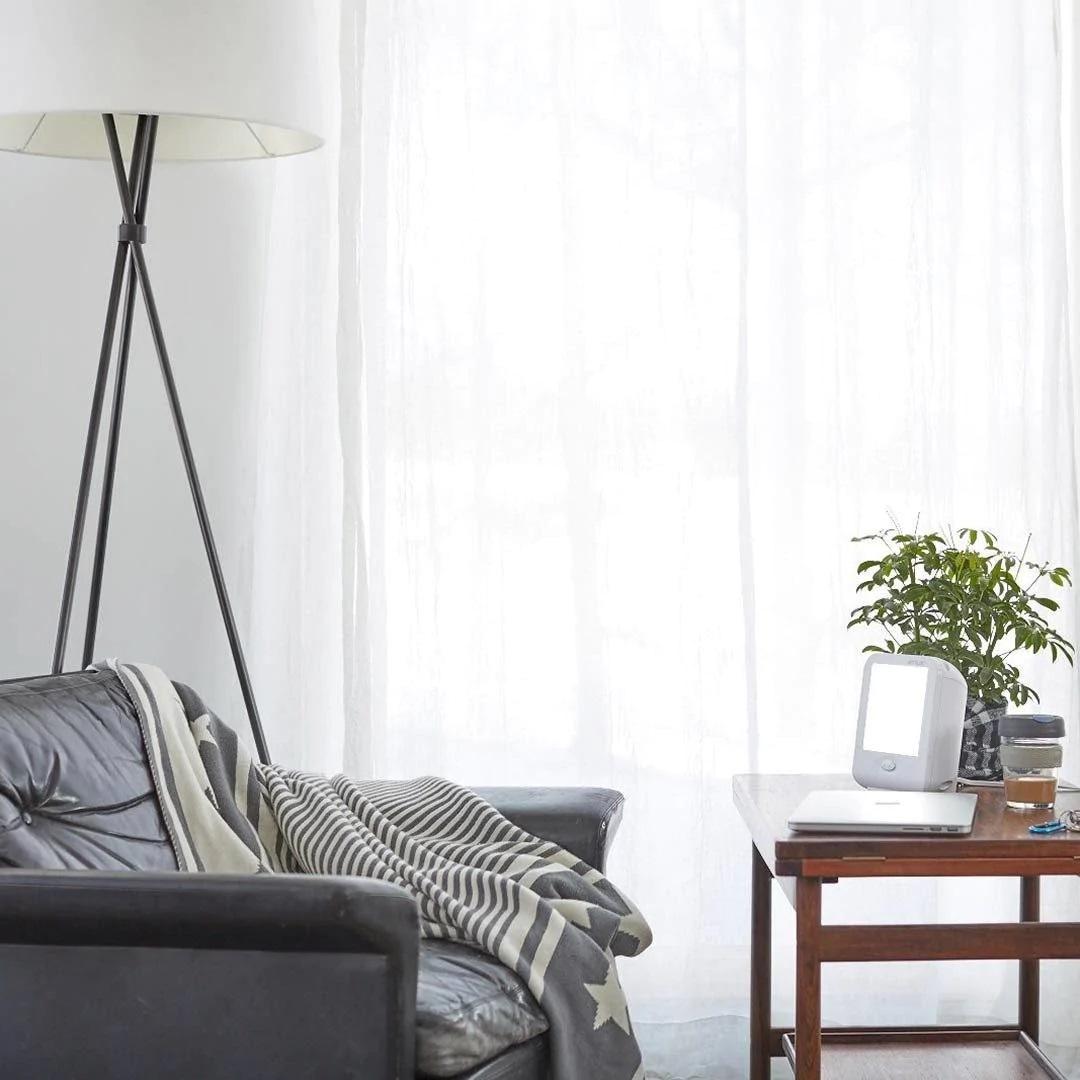 For the Guy Who Likes Cool Gadgets
Is your husband always on the lookout for devices that'll add to his everyday life? If he already has all the basics (think: a wireless phone charger, a portable Bluetooth speaker, and an electric toothbrush), you might be left scratching your head as to what he could possibly still need. Let us introduce you to this genius desk lamp designed to elevate his mood, improve his focus, boost his energy, and promote better sleep. It's all down to the lamp's natural, UV-free light that brings the benefits of the outside in.
Verilux HappyLight Compact, $30, Verilux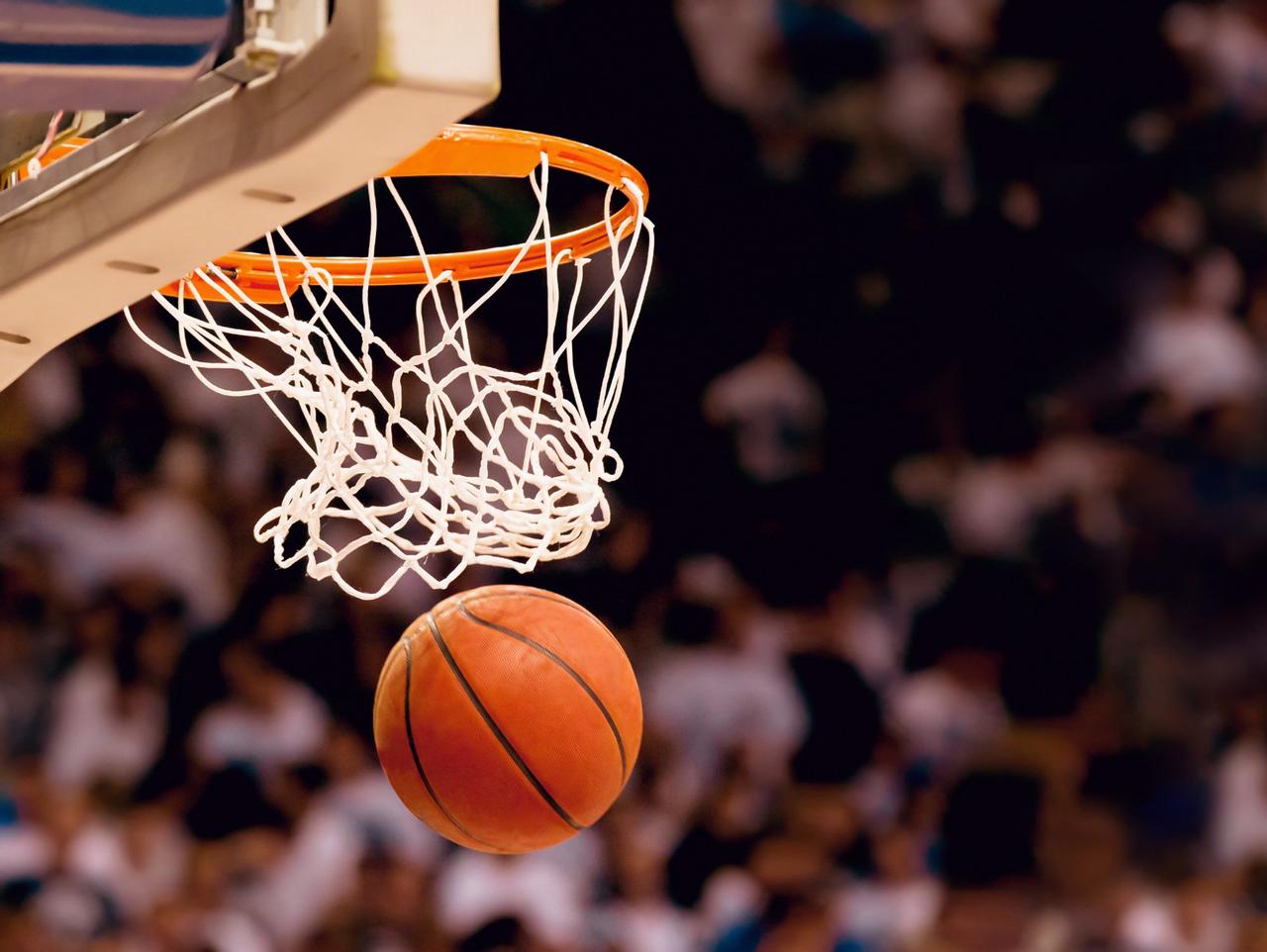 For the Basketball Fan
Experiential gifts are always a hit for those who already have everything they need. If you have a basketball fan on your hands, we know exactly what that experience should be: tickets to an NBA game. Browse the site to find out when and where his favorite team is playing next so you can surprise him with tickets.
NBA 2023–2024 NBA game tickets, prices vary, Ticketmaster
For the Guy Who Deserves a Getaway
Sometimes the best gift for the husband who has everything is something that can't be decorated with wrapping paper and ribbons. Non-tangible presents like experiences are always appreciated by those who have all the material items they need. Plus, taking the time to plan a trip shows you put a little extra thought and dedication into pulling off the perfect birthday or holiday gift. Getaway is one of our favorite places to plan romantic mini breaks. The site's cozy cabins are located near many major cities, letting you and your S.O. unwind in nature (without having to trek up a mountain or catch a flight).
Getaway Getaway cabin booking, prices vary, Getaway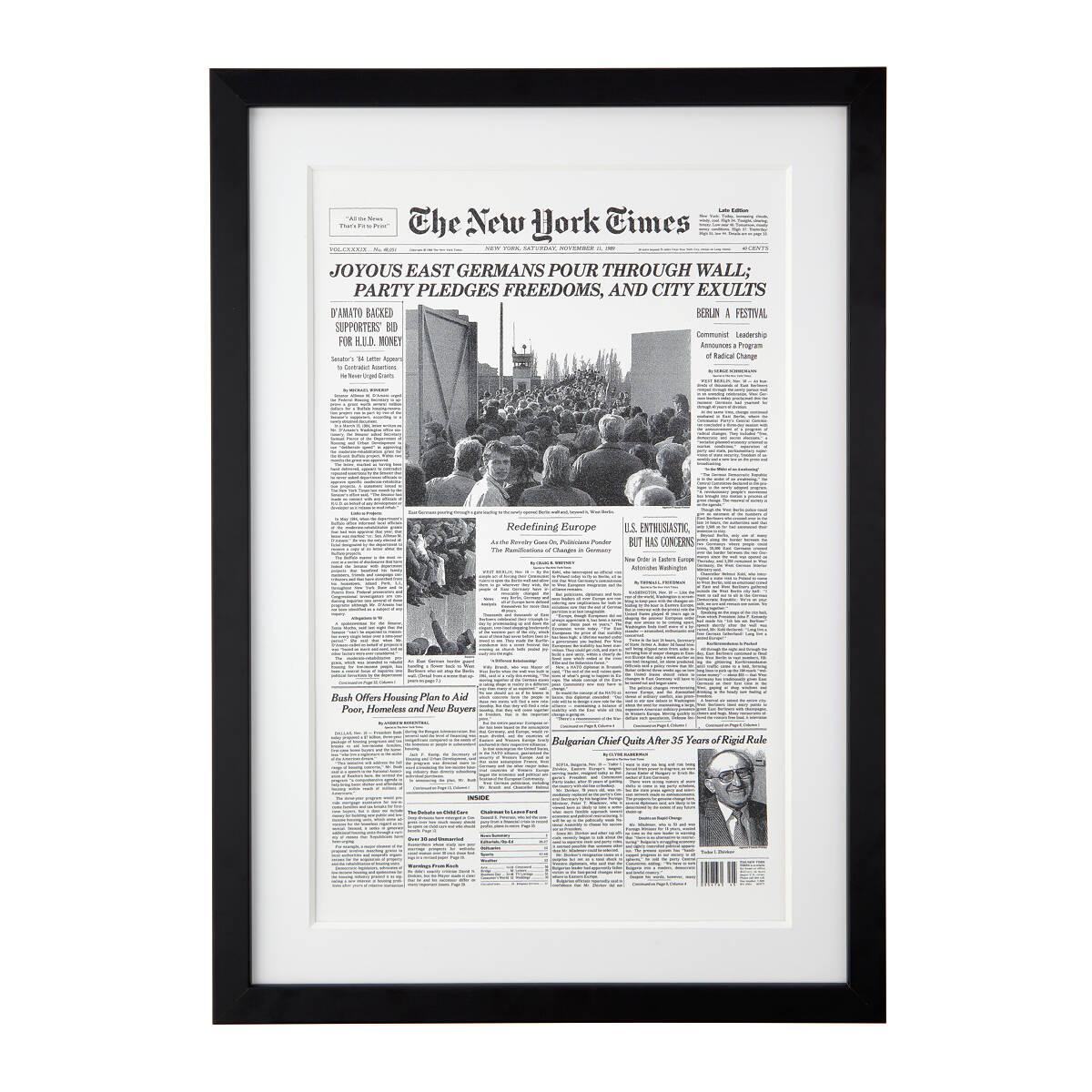 For the Husband Who Reads the Paper Every Day
Commemorate any occasion with a reprint of the New York Times front page from that all-important day. Any avid newspaper reader will appreciate this incredibly unique gift. Your S.O. might just get emotional reading the headlines from the day he was born, the day you tied the knot, or even the day you met. It's an especially fitting anniversary or birthday gift idea for the husband who has everything. Bonus points if you get it framed so it's ready to display right away.
Uncommon Goods New York Times custom front page reprint, from $60, Uncommon Goods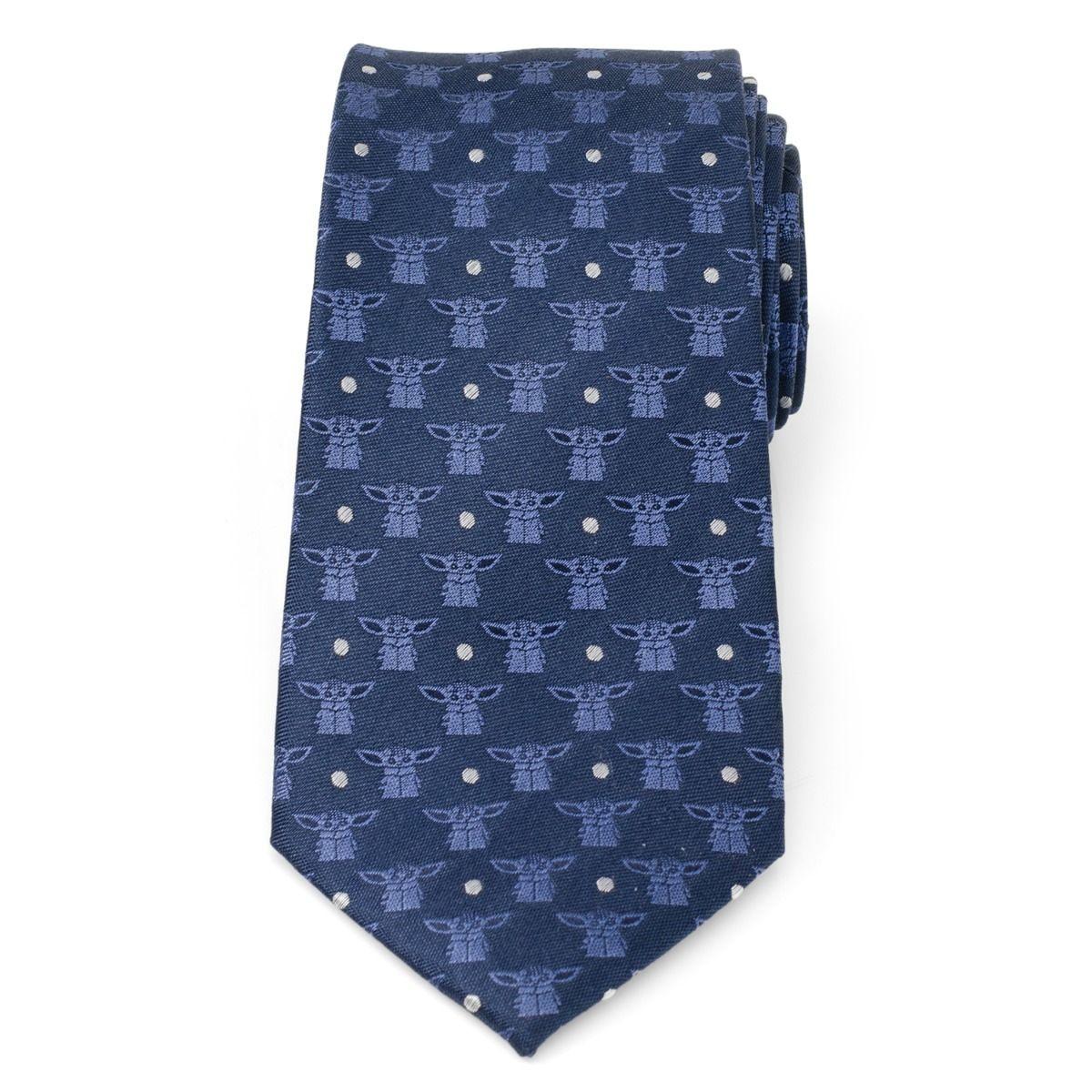 For the Star Wars Obsessed
Okay, so the Star Wars stan in your life probably already has all of the films (and maybe even a Millennium Falcon LEGO set). But do they have anything in their closet that nods to their favorite space franchise? This subtle Mandalorian-themed silk tie is patterned with miniature Grogus (or as the internet knows him best: Baby Yoda). He'll be dying to show it off at the office or on your next tie-worthy outing.
Star Wars Grogu navy blue men's tie, $39, Cufflinks.com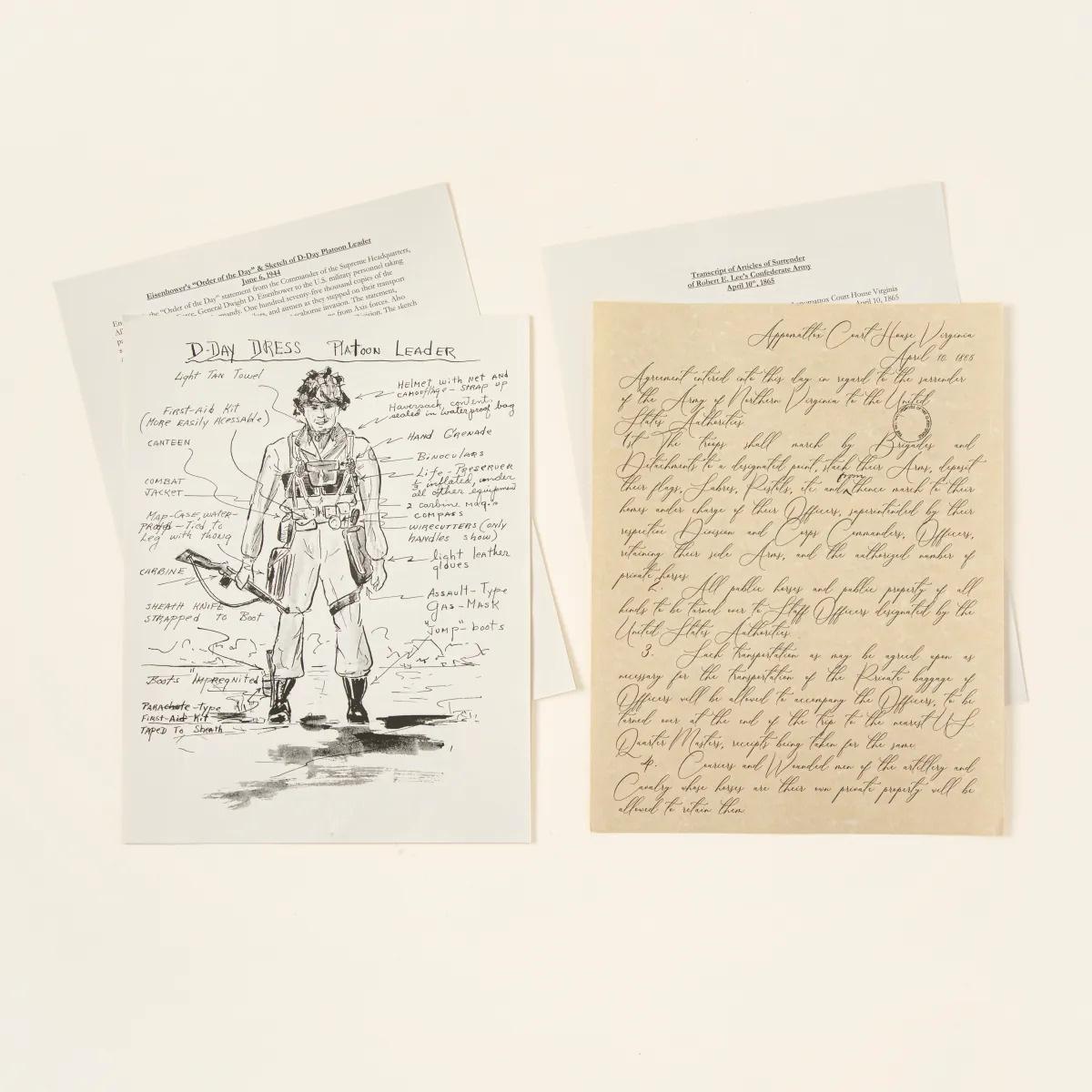 For the History Buff
At this point, you might be realizing that deciding what to buy your husband when he has everything actually isn't all that difficult when you think outside the box. Another thoughtful idea? This unusual (but incredibly interesting) subscription gift for history lovers. Each month your husband gets his hands on a replica of a fascinating historical document, from Rosa Parks' police report to Einstein's correspondence with FDR. He'll also receive notes explaining the cultural significance of each iconic document.
Ari Siegel History by Mail subscription, from $40, Uncommon Goods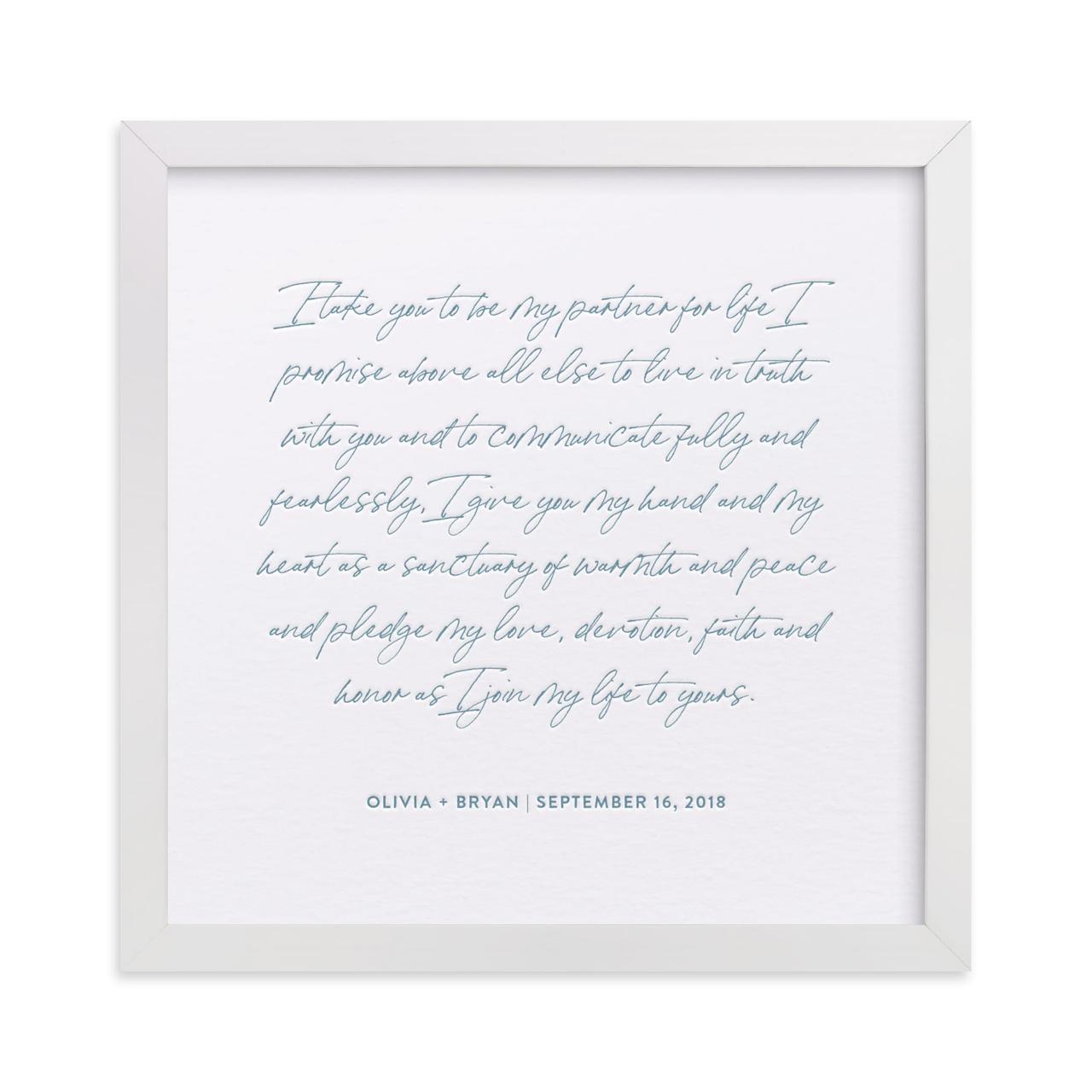 For the Diehard Romantic
Speaking of meaningful presents, check out this one-of-a-kind art print. Whether you're looking for an anniversary or Valentine's Day gift for the husband who has everything, this special piece of decor fits the bill. It consists of your wedding vows in beautiful letterpress calligraphy. You can choose between two different sizes and myriad frame options to add the perfect finishing touch.
Minted Your Vows as a Letterpress Art Print, from $122, Minted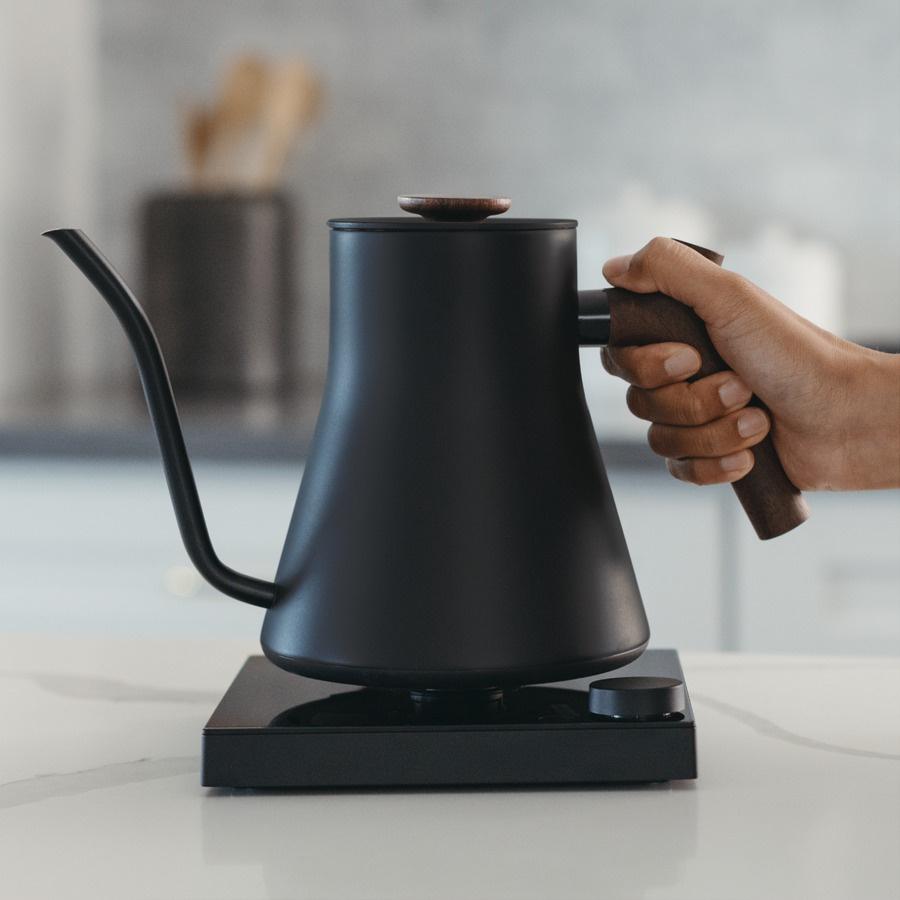 For the Interior Design Guru
Still not sure what to get the husband who has everything for his birthday or the holidays? Anyone who appreciates elevated interior design will instantly fall head over heels for this stunning electric kettle. But it's not just pretty to look at. This beautiful piece of equipment makes delicious pour-over coffee thanks to customizable brew settings, to-the-degree temperature control, and a precision-pouring spout.
Fellow Studio Edition Stagg EKG Pro electric kettle, from $225, Fellow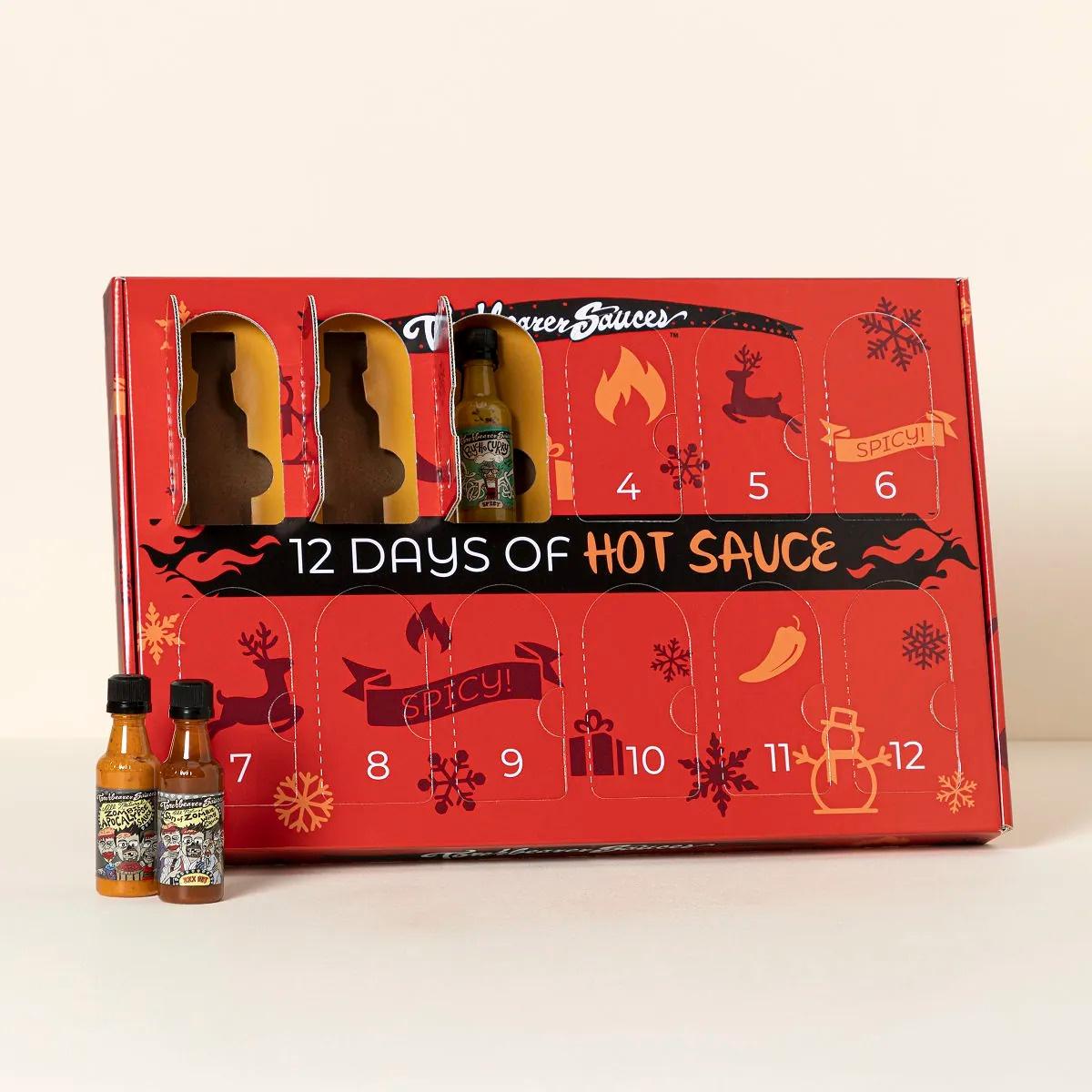 For the Foodie
When it comes to Christmas gifts for the husband who has everything, food is always a hit. It's something he can enjoy right away, and it won't take up precious space at home like other physical presents. Any spouse with a taste for all things spicy will jump for joy at a hot sauce advent calendar. He'll be treated to a new burst of fiery flavor behind every door for 12 whole days. Hey, if you're lucky, he might even share it with you.
Uncommon Goods 12 Days of Hot Sauce advent calendar, $50, Uncommon Goods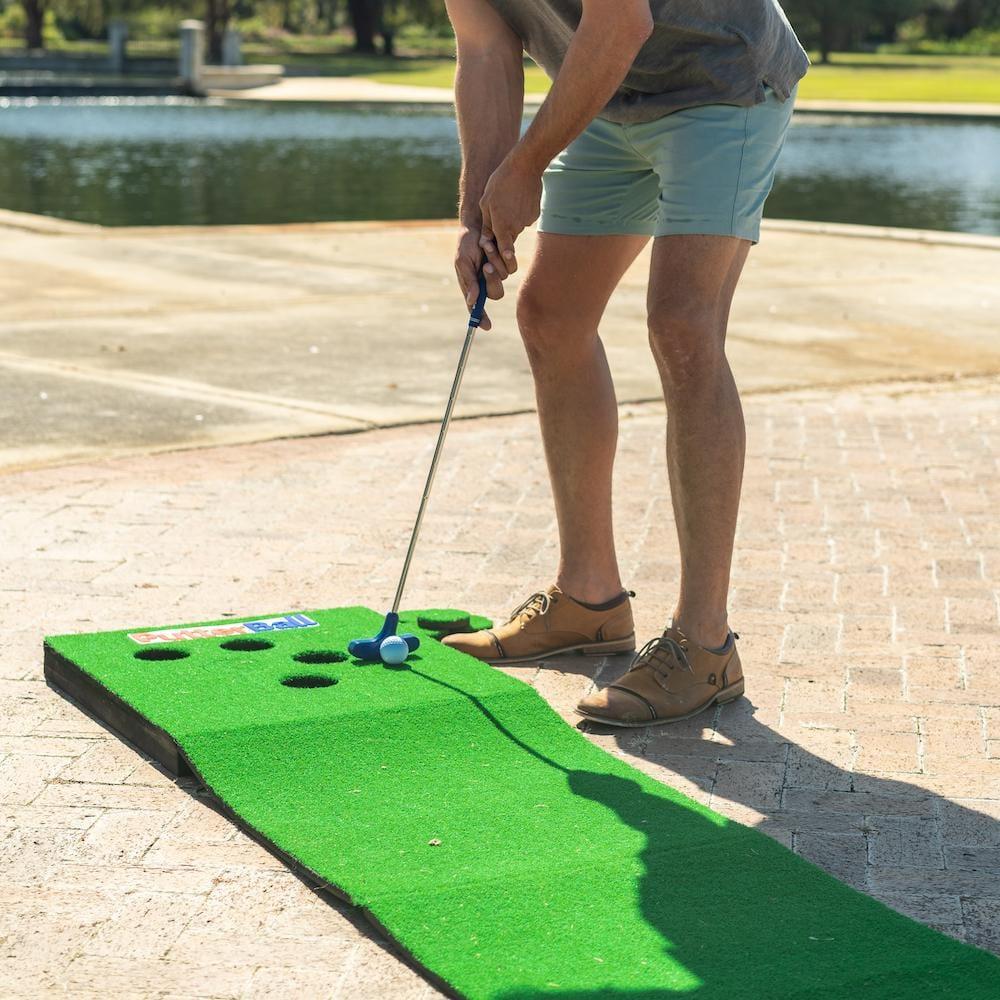 For the Golfer
If your husband loves to play golf but already has everything short of his own personal golf course, we've got you. This awesome gift will allow him to perfect his putt before that next game with the guys. Putterball is a genius combination of golf and pong that brings hours of portable fun. The putting green comes with two golf balls, two putters (suitable for left- and right-handed people), and 12 turf hole covers. He can set it up at home, in his office, or really anywhere with enough space for a 12-foot mat. Believe us when we say that this gift will be a hole-in-one.
Putterball Putterball game, $230, Putterball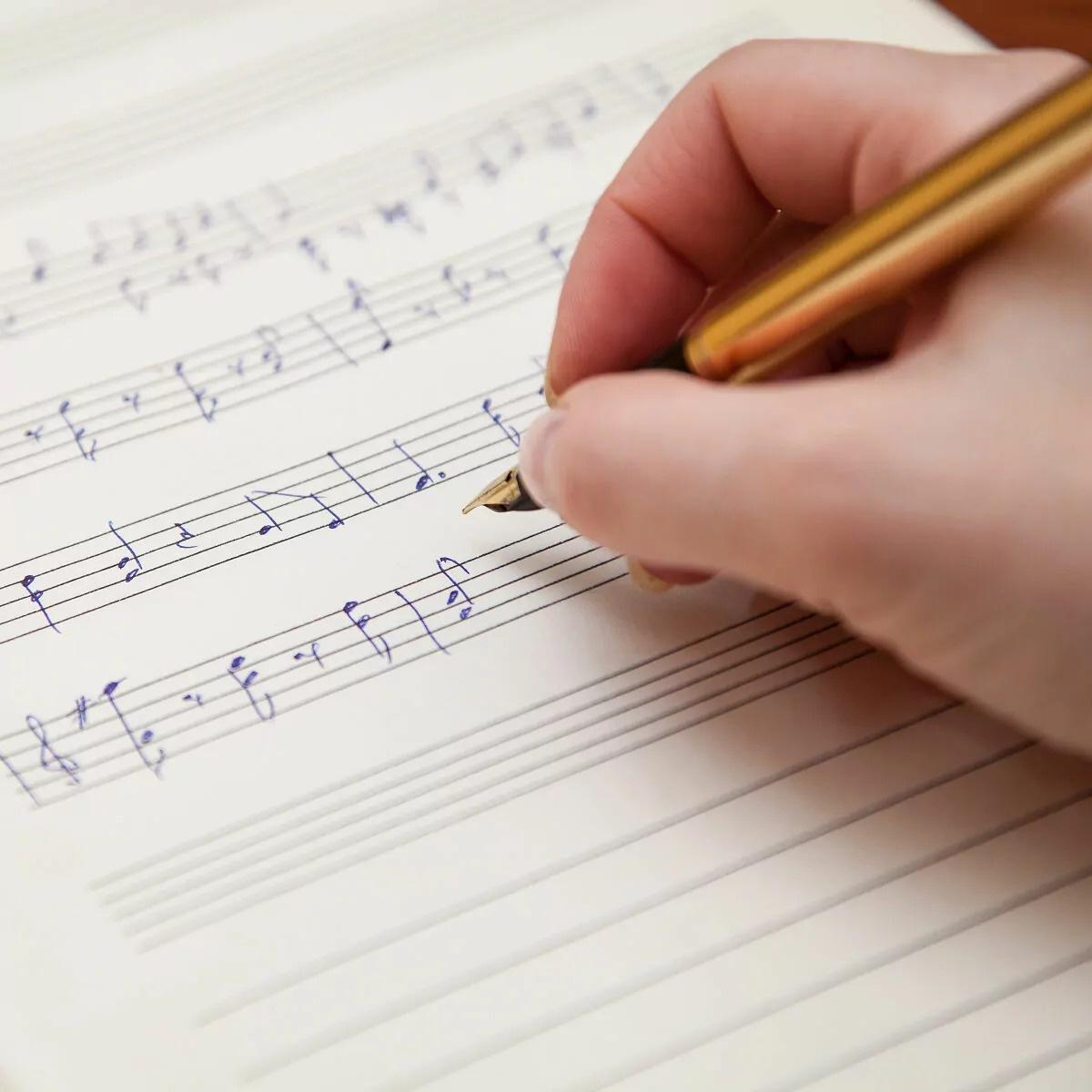 For the Sentimental Type
Plenty of couples have a song that they've claimed as their own, whether it's an oldie that played on the radio when they first started dating or the first dance song at their wedding. But what if you and your husband actually had your very own song? Musician David Morgan gives you just that. Spend a few minutes providing some background info on your relationship and this talented artist will take it from there.
David Morgan made-to-order personalized song, from $100, Uncommon Goods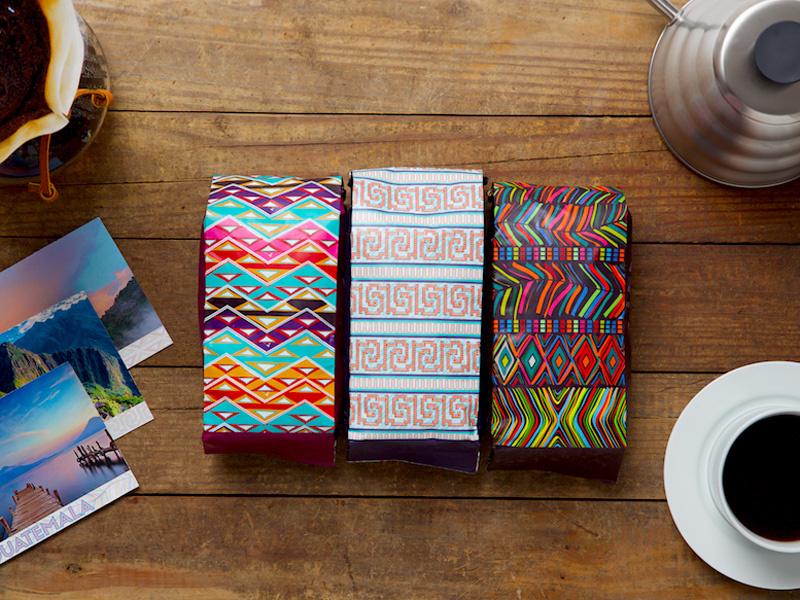 For the Guy Who Can't Start His Day Without Coffee
Still not sure what to give the man in your life who has everything this Christmas? A monthly delivery of coffee from around the world will instantly perk up his mornings. Alongside gourmet whole beans or ground coffee, he'll also receive a postcard representing the country of origin, tasting notes, and brewing recommendations. The chance to try something new is a gift that can be appreciated by anyone.
Atlas Coffee Club gift subscription, from $9 per shipment, Atlas Coffee Club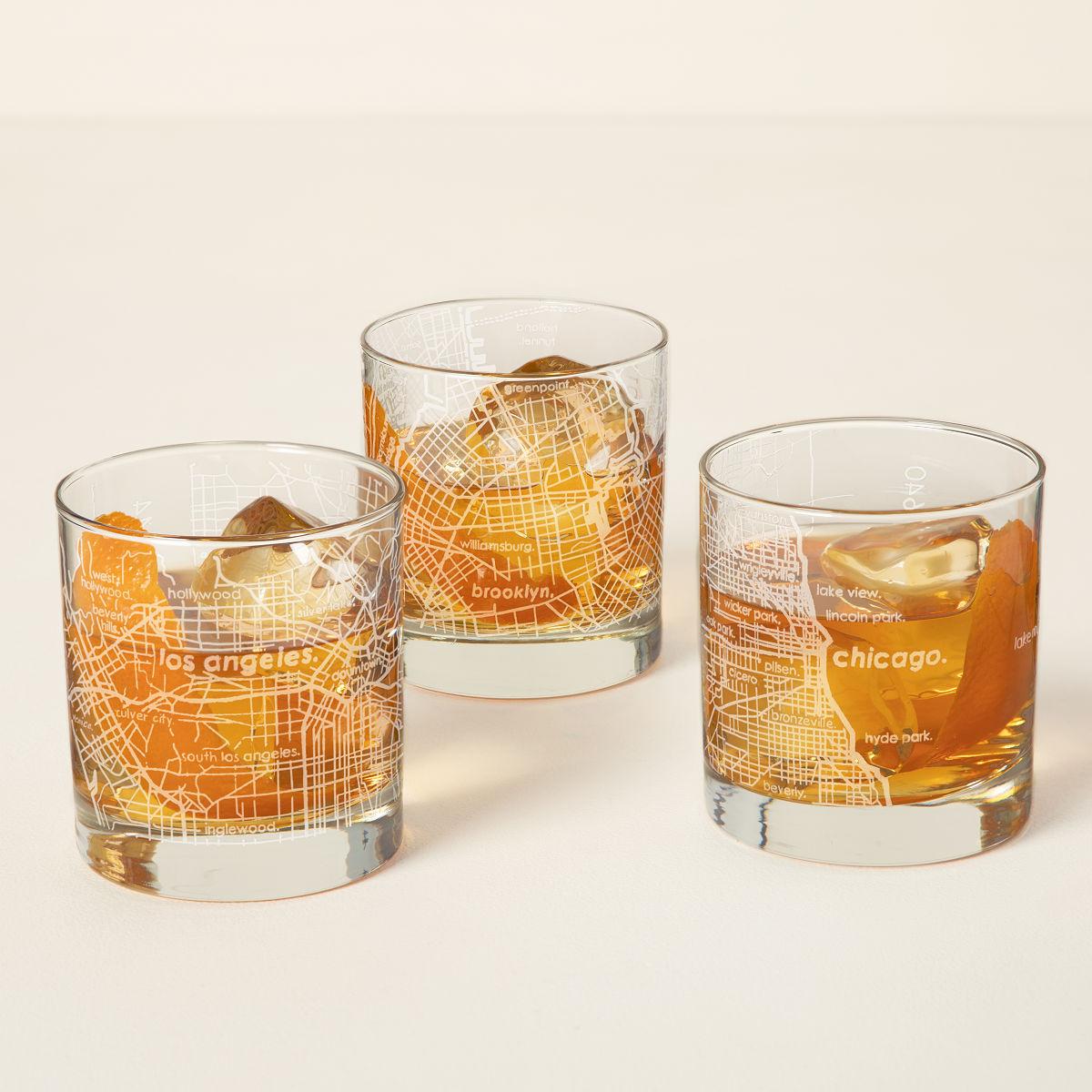 For the Whiskey Drinker
Why not pick up a bottle of your husband's favorite bourbon or scotch as a present? You can pair it with one of these cool rocks glasses custom-engraved with the map of his favorite city. It'll serve as a unique talking point the next time you have guests.
Brian, Dave, Neil and Colin urban map glass, $18 each, Uncommon Goods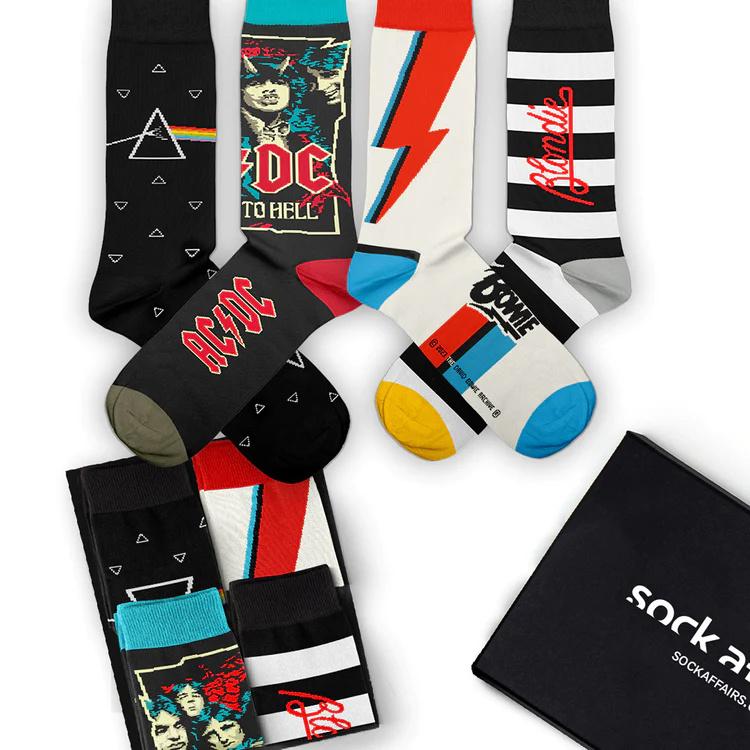 For the Guy Who Takes Pride in His Music Taste
Is your hubby the type of person who rolls their eyes upon finding new socks under the tree? Or is he one of the people who understand that there's no better feeling than a fresh pair of socks on your feet—especially on Christmas morning? If it's the latter, consider bulking up his holiday presents with this thoughtful gift set that doubles as a way to show off his love for music. These ultra-soft cotton socks are inspired by great musicians.
Sock Affairs Greatest Hits pack, $56, Sock Affairs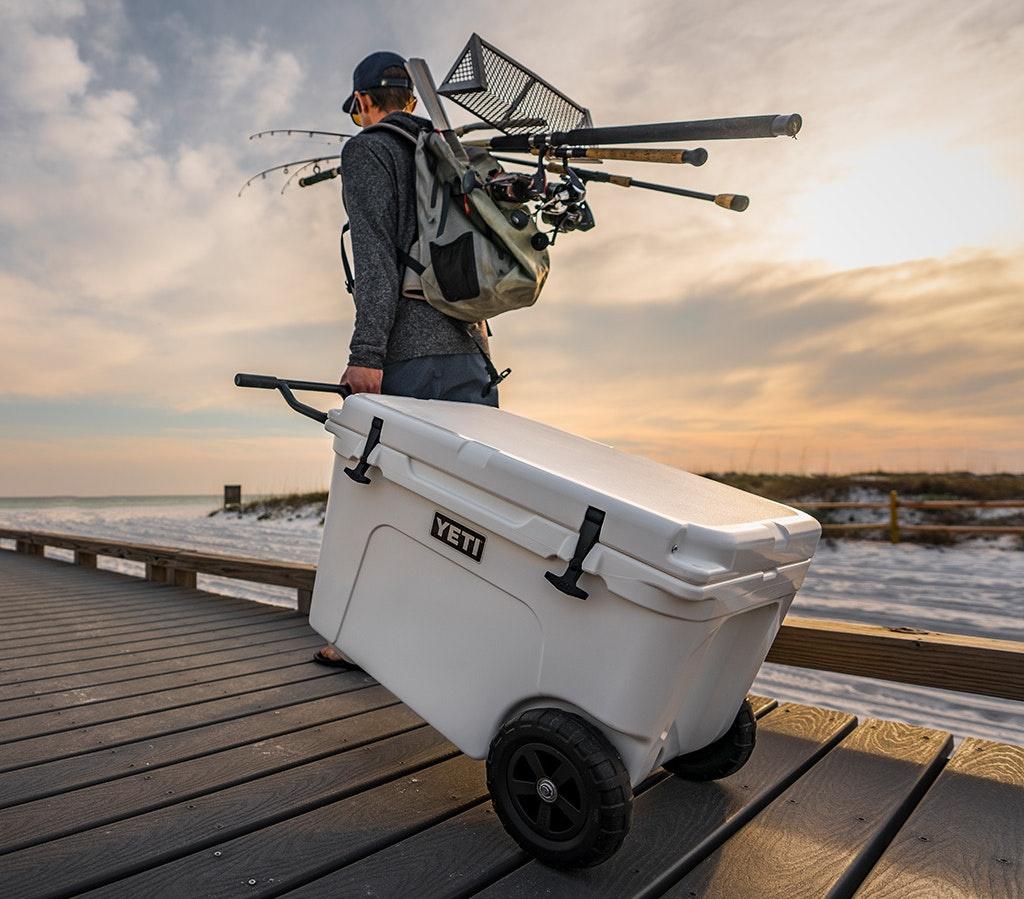 For the Happy Camper
Sometimes it pays to go down a slightly more unusual route, especially when you're shopping for someone who already has everything they need. This splurge-worthy cooler is durable, versatile, and has wheels so he can easily carry it until he's found the perfect fishing, tailgating, or barbecuing spot.
YETI Tundra Haul wheeled cooler, $450, YETI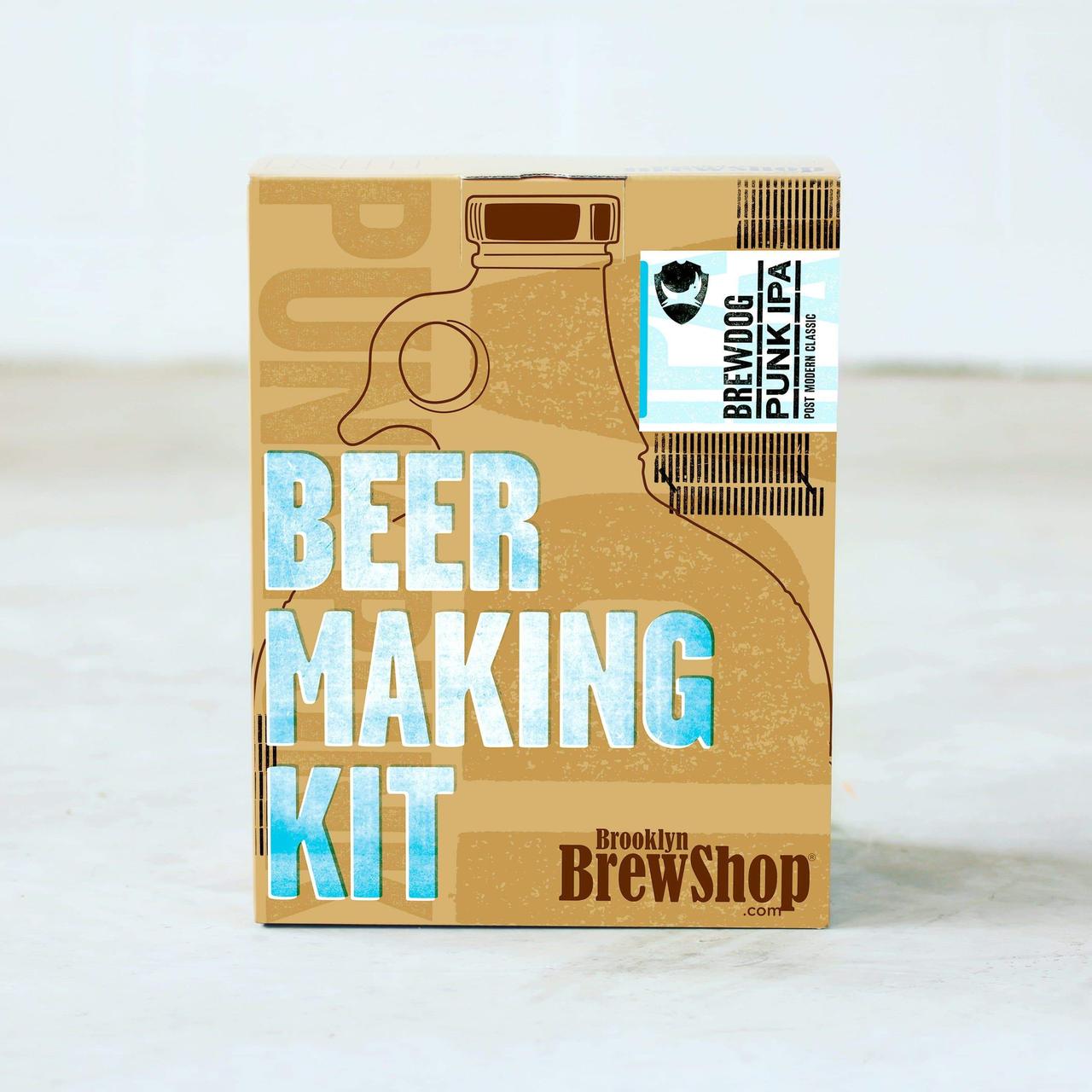 For the Guy Who Loves a Craft Brew
Your husband might have all the craft beers in the world, but has he ever had the chance to make his own? This beer-brewing kit will serve as a fun activity he can do in his free time. The kit includes everything he needs to get started, such as hops, yeast, and a fermentation jug.
Brooklyn Brew Shop BrewDog Punk IPA beer-making kit, $48, Brooklyn Brew Shop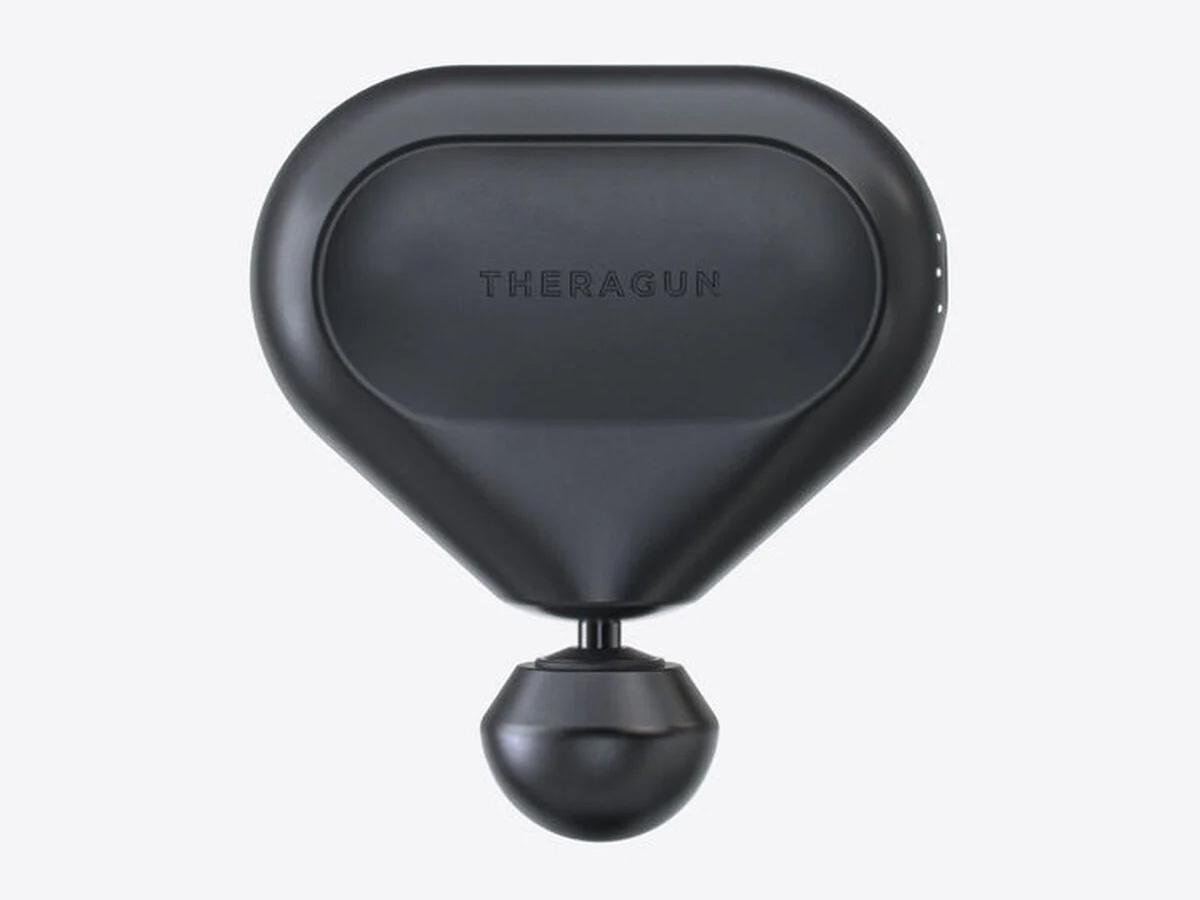 For the Gym Goer
If your husband spends a lot of time working on his fitness, a miniature massage gun will go a long way. This smaller version of the Theragun has the same ultra-quiet motor, as well as three speed settings, an impressive battery life (150 minutes!), and a handy portable design. Trust us, he'll be glad you introduced him to this clever little device.
Therabody Theragun Mini, $199, Therabody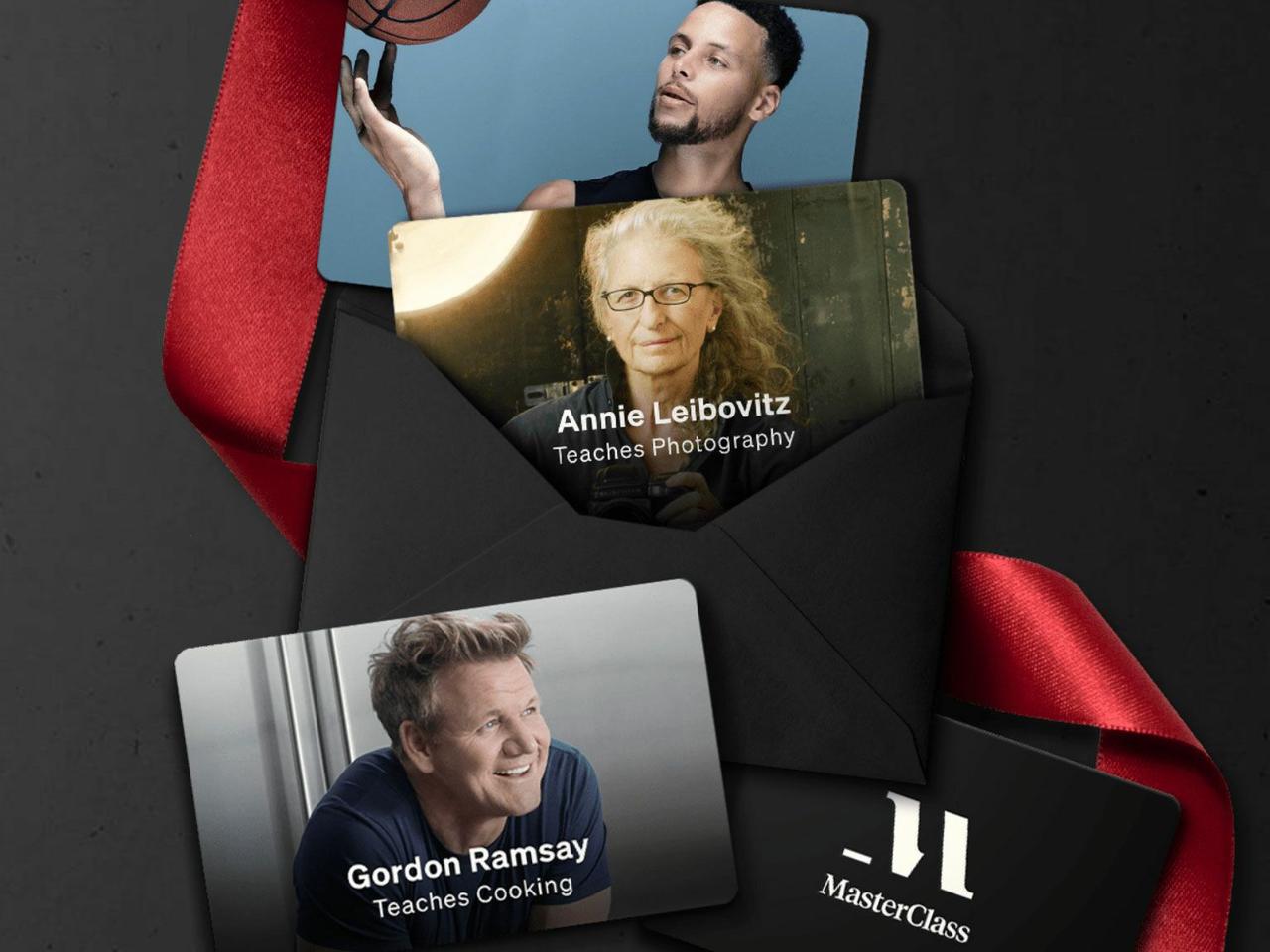 For the Guy Who Likes to Up-Skill
We've mentioned a coffee subscription that'll transform his mornings and a history subscription that'll blow his mind, now let us take it a step further with a subscription that'll seriously upgrade his downtime. If your husband loves to be as productive as possible, signing him up for Masterclass will help him put his free time to good use. The site is a learning hub full of inspirational classes led by field experts. He can experience creative writing classes led by Margaret Atwood, learn how to cook with Gordon Ramsay, and get acting tips from the one and only Samuel L. Jackson. We think it's one of the best Christmas gifts for the husband who has everything.
Masterclass gift subscription, from $10 a month, Masterclass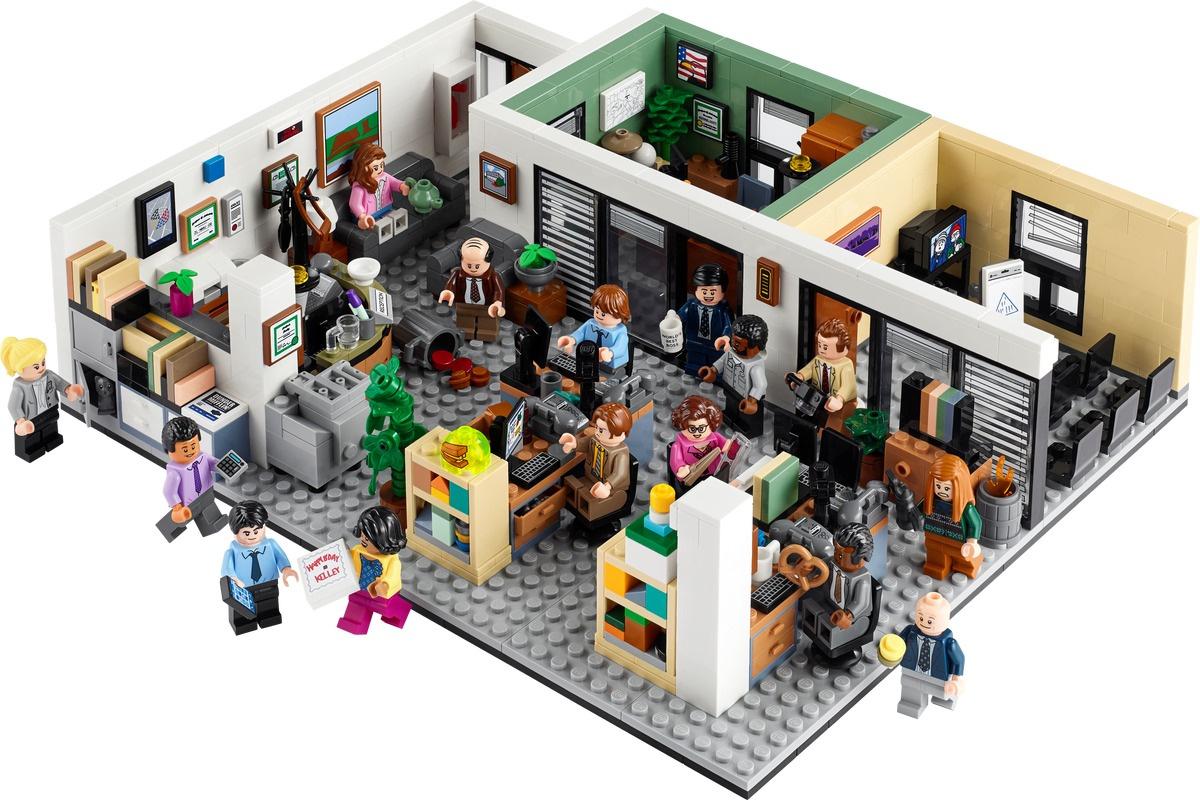 For the Ultimate The Office Fan
Need more proof that there's a perfect gift out there for the husband who has everything? For any fan of The Office, this is as good as it gets. LEGO isn't just for kids. The beloved brand has lots of creative and challenging sets for grownups, including some inspired by everyone's favorite TV shows like Friends and The Office. Honestly, who wouldn't be delighted to unwrap this surprising gift? Inside, he'll find 15 of the show's iconic characters including Michael, Kelly, Jim, Dwight, Meredith, and more.
LEGO The Office LEGO set, $120, Walmart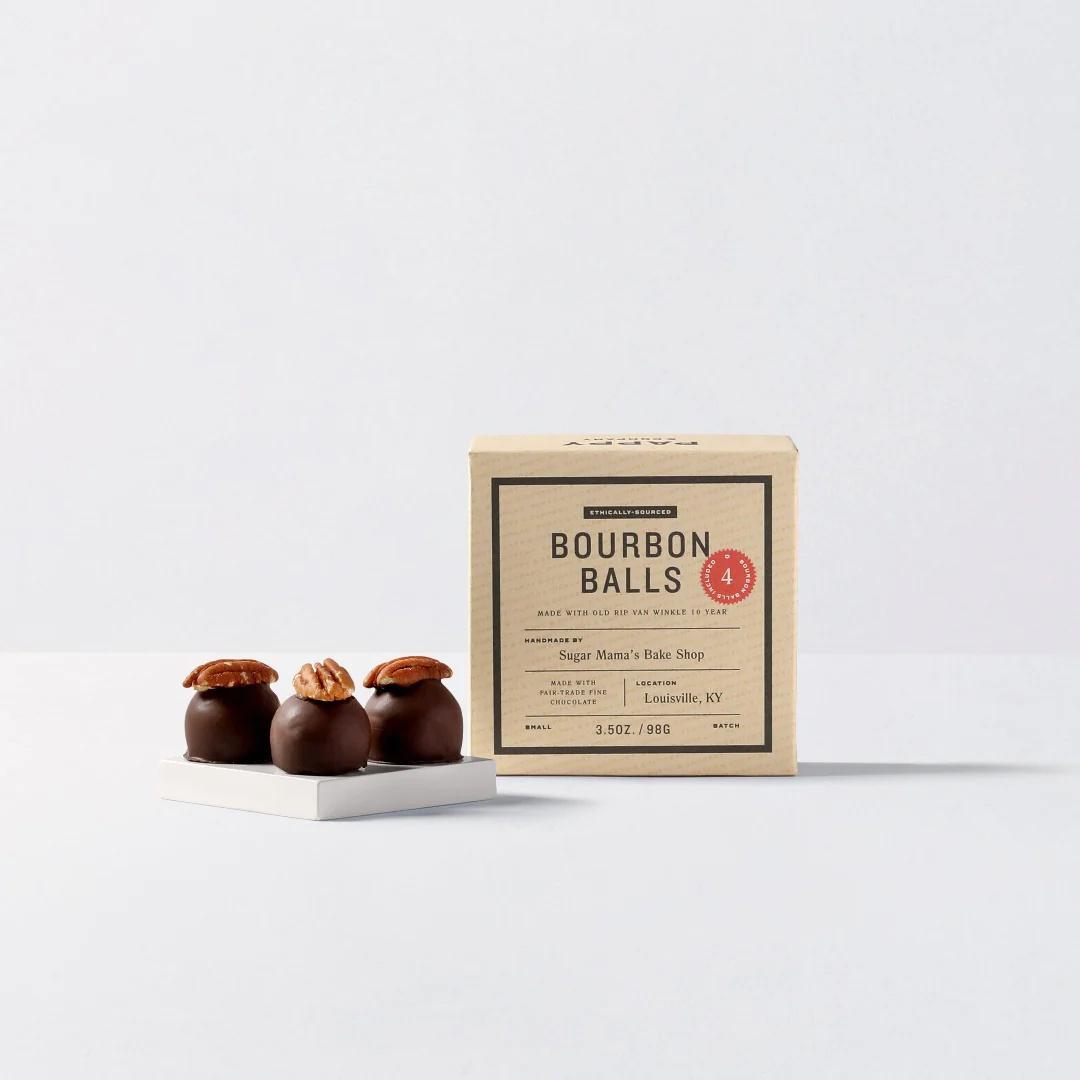 For the Guy With a Sweet Tooth
Any whiskey aficionado has likely heard of notoriously hard-to-get Pappy Van Winkle bourbon. While a bottle of the stuff might set you back a pretty penny, you can get your hands on some delicious treats made with the family's Old Rip Van Winkle 10-Year bourbon for a far more affordable price. We're talking about these chocolate and pecan bourbon balls made in collaboration with Sugar Mama's Bake Shop in Louisville. Sweet treats are an especially fitting stocking stuffer or Father's Day gift for a husband who has everything.
Pappy & Company handmade bourbon balls, $14, Pappy & Company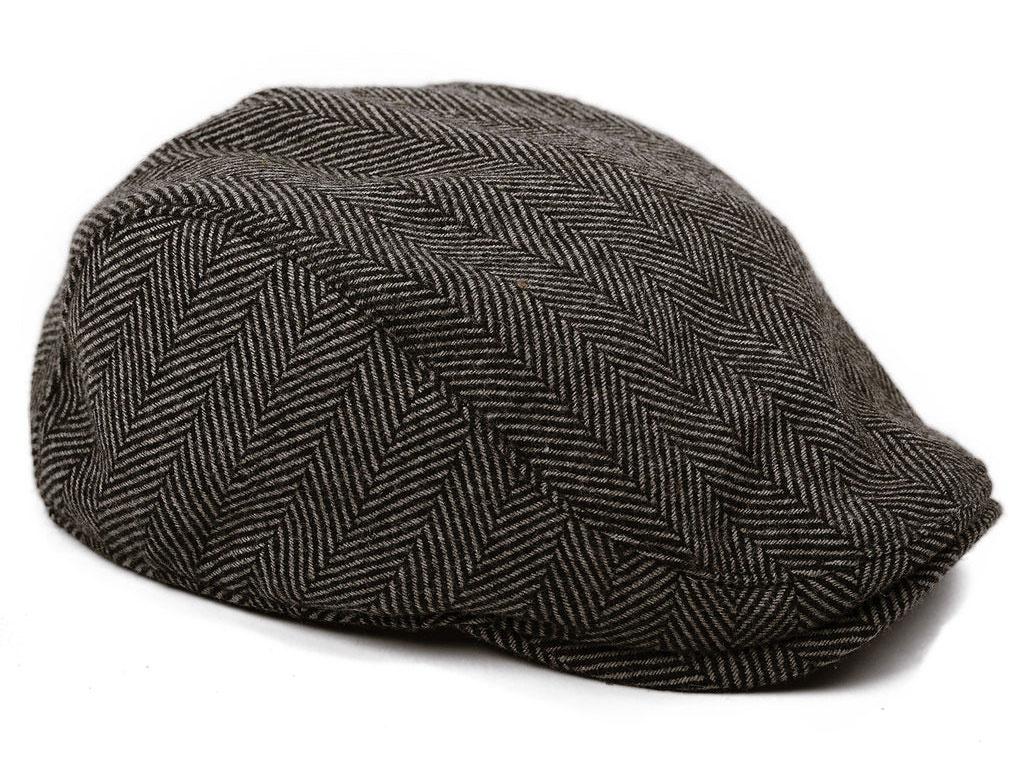 For the Hat-Wearing Husband
While you're considering what to get for the husband who has everything, don't rule out accessories. He might have all the sweaters, shirts, and pants he needs, but can you ever really have too many accessories? We think not. Any hubby who likes to complete his ensemble with a hat will welcome this cool addition to his collection. This statement flat cap is inspired by historic Boston style. It'll instantly give his look a rugged edge.
Boston Scally Co. The Original, $49. Boston Scally Co.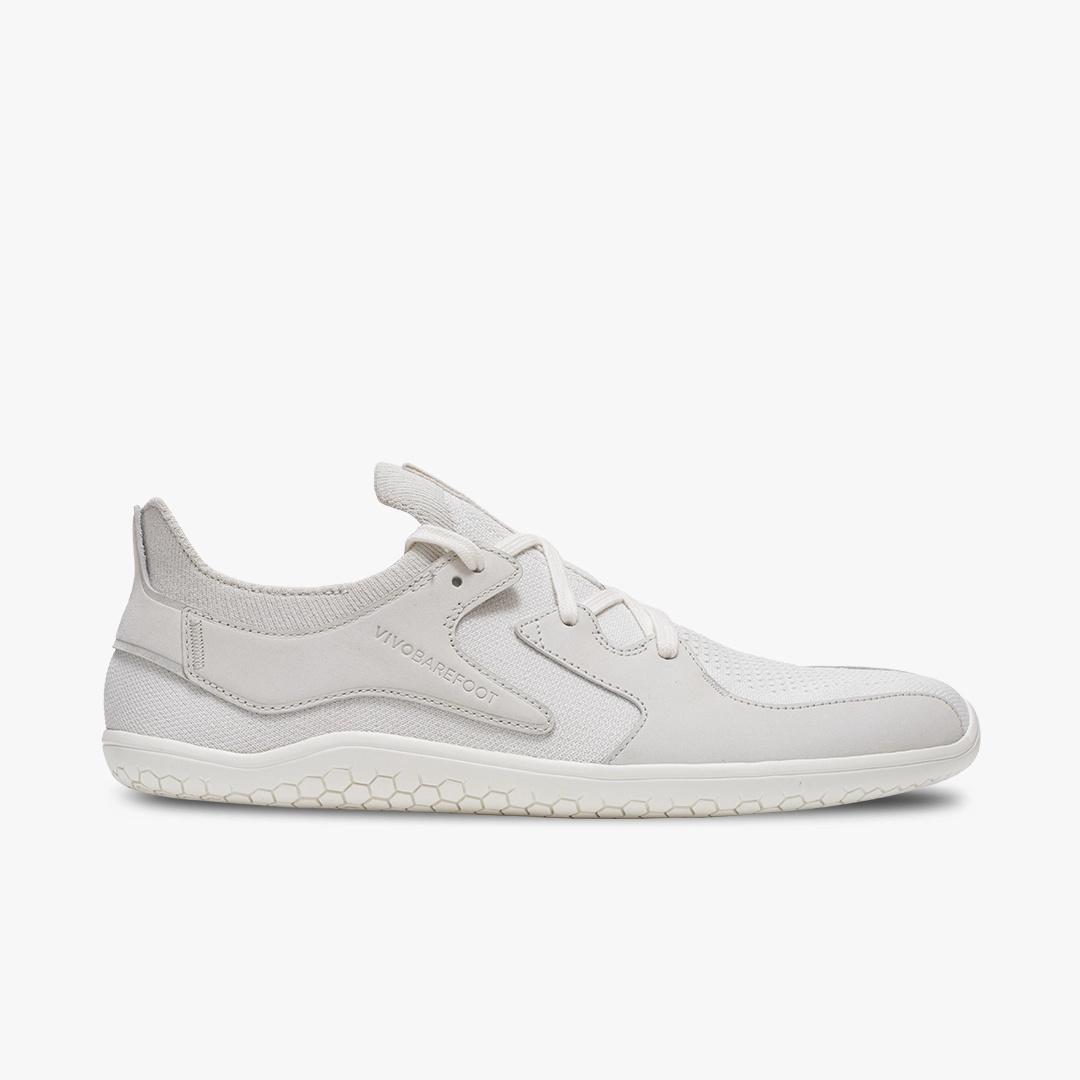 For the Guy Who'd Rather Go Barefoot
When it's just not practical to walk around with the earth beneath his feet and the air between his toes, these shoes are the next best thing. Vivo's footwear is designed with the view that barefoot is best. What does that mean exactly? For starters, they're foot-shaped rather than shoe-shaped. These sneakers' wide fit, thinner sole, and flexible design will enhance your hubby's connection to nature (and they're pretty darn comfortable too). Say goodbye to narrow, overly-cushioned shoes and hello to a more natural way of exploring the world. Bonus: This certified B Corp provides a "take back" service so he can sustainably dispose of his old shoes when he's ready for a new pair.
Vivobarefoot Primus Asana II, $185, Vivobarefoot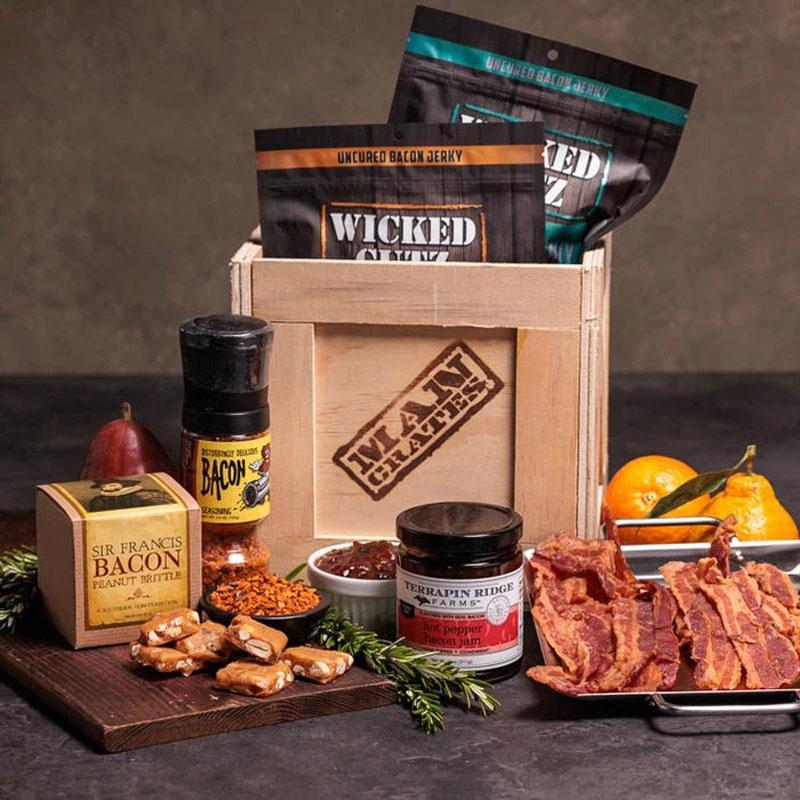 For the Meat Lover
Help him take his love for bacon to the next level with a crate full of the stuff in delicious jerky form. This unexpected gift box includes bacon peanut brittle, hot pepper bacon jam, bourbon bacon seasoning, and two different types of bacon jerky—it's basically a meat lover's dream. Before your husband gets to the goodies, he has to undergo the challenge of opening the crate with an included crowbar. It's an excellent holiday or birthday gift for the husband who has everything (except ample opportunities to show off his strength).
Man Crates The Bacon Crate, $80, Man Crates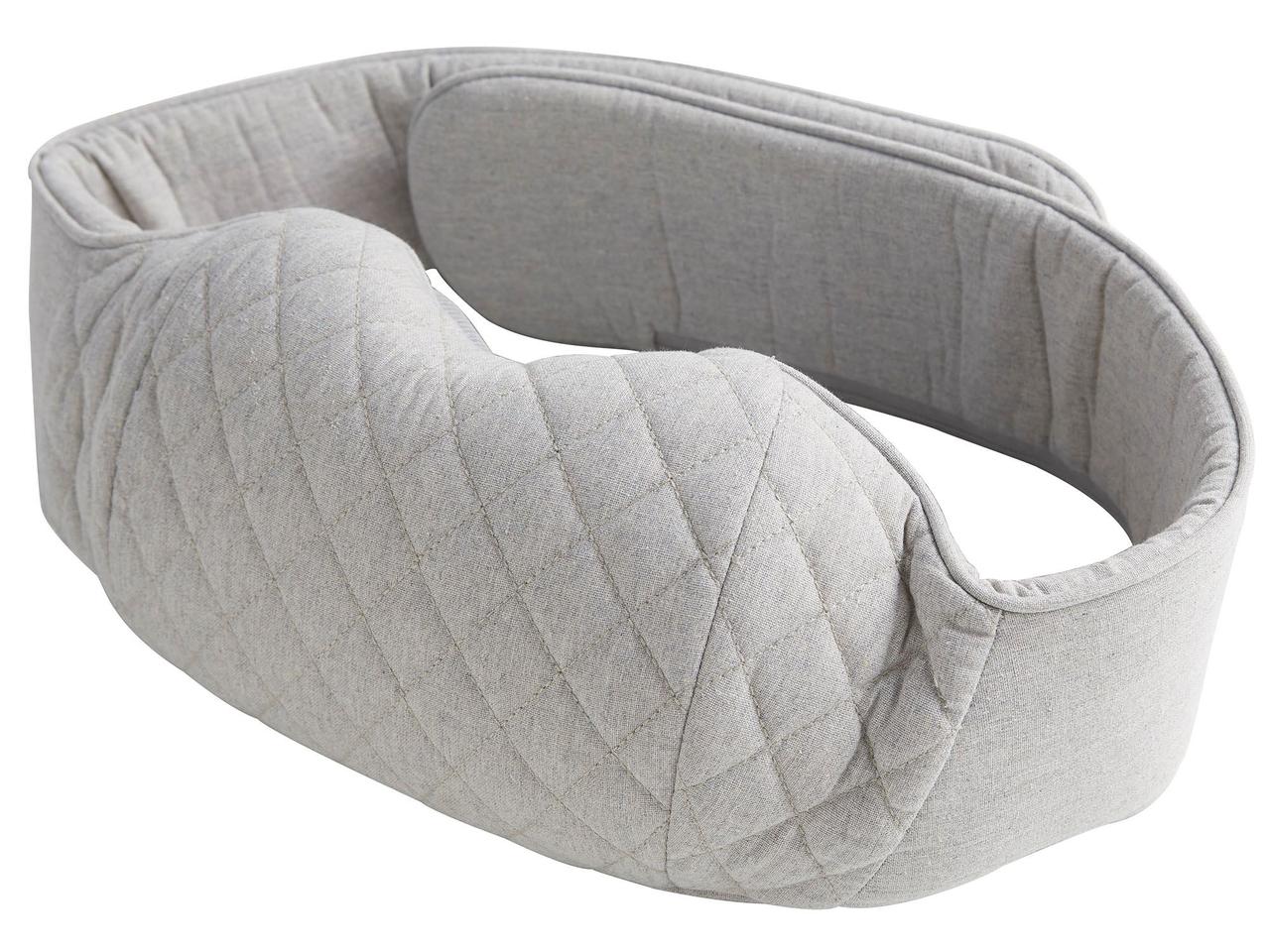 For the Hardworking Hubby
If your spouse spends his days diligently working at a desk, it's likely that neck and shoulder pain make a frequent appearance. Ease his tense muscles with this handy wireless massager he can take with him into the office or use at home. Psst, he can use it on his calves, thighs, and lower back too. Does your husband really have everything if he doesn't have this?
Quzy wireless neck and shoulder massager, $200, Brookstone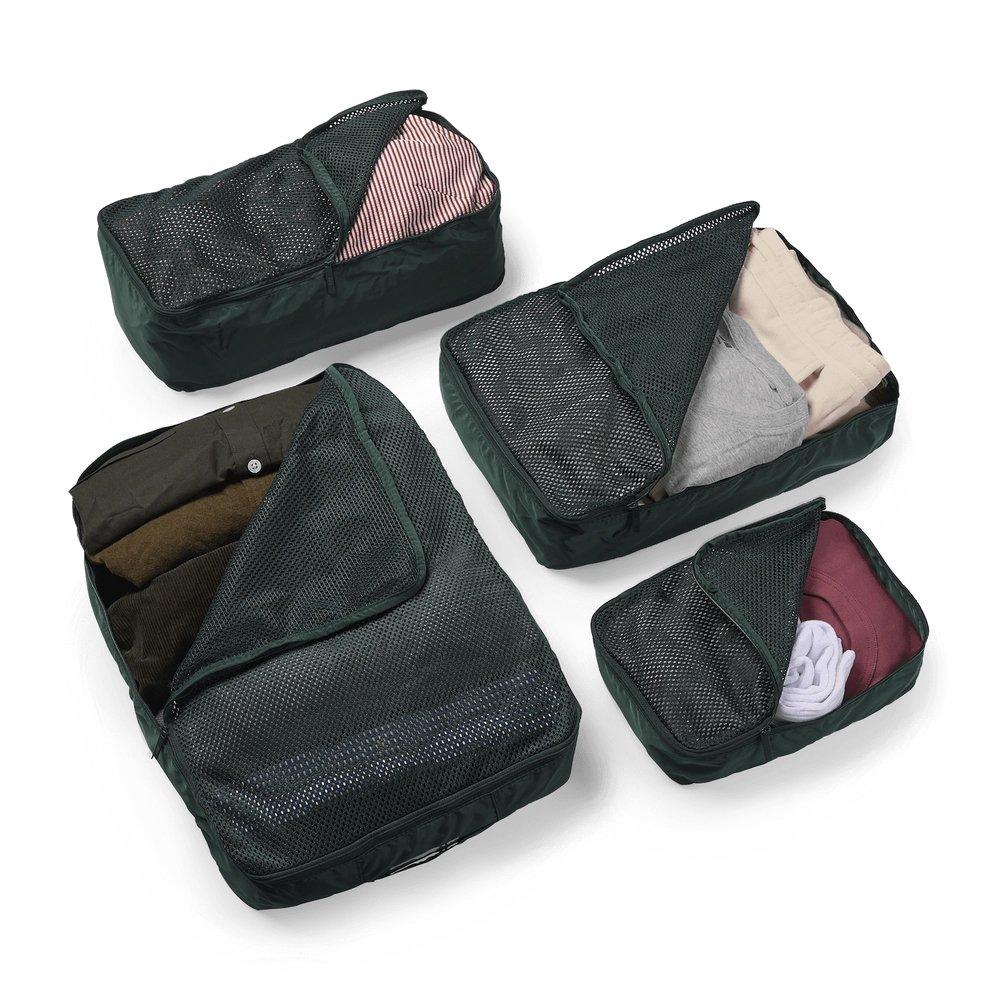 For the Guy Who Hates Packing
Last but not least on our list of gifts for the spouse who has everything: packing cubes. If personalized and experiential presents just don't feel like the right choice for your husband, it's okay to go with something practical instead. At the end of the day, you know him best. Packing cells are a clever travel accessory that he probably wouldn't think to buy for himself, but that he'll really appreciate. Choose from five trendy hues for your favorite on-the-go guy.
Away The Insider packing cubes, $65 for a set of 6, Away