Whether it's his birthday, your anniversary, Father's Day, or the December holidays, let's face it: husbands can be hard to shop for! For the most part, they can be pretty particular about what they want, and what's worse, often times if they want something, well, they go out and get it. And that leaves you in the lurch when it comes time to exchange gifts. So this year, if you find yourself wondering, What are some gifts for the husband who has everything, fret no more. We've got your back with our list of some of the best Christmas gift ideas for your husband. We've curated our list with some of the hottest products from retailers you can trust to find what you're searching for.
Keep reading and you're sure to find some Christmas gift ideas for your husband who has everything, that he's sure to enjoy all year!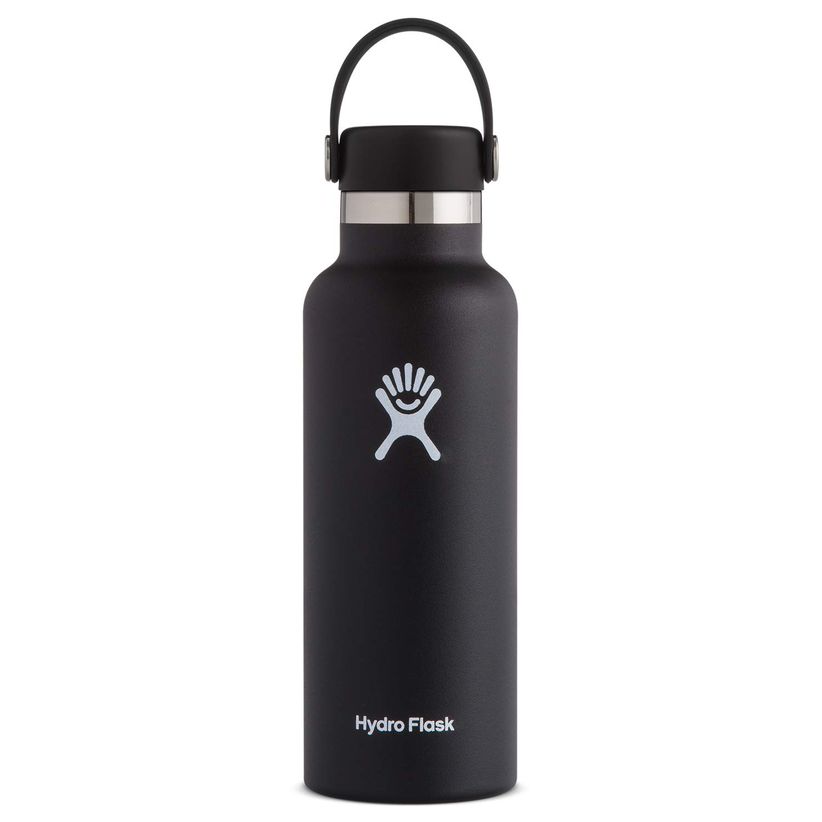 If you're stumped for Christmas gift ideas for your husband who's an outdoor enthusiast, gift him a Hydro Flask. It's the water bottle he'd love to have but won't buy for himself. Professional-grade stainless steel interior and a cool powder-coated outer combine to make for one bad-ass container that'll let him swill in style.
Hydro Flask 18-ounce flask with standard cap, $30, Amazon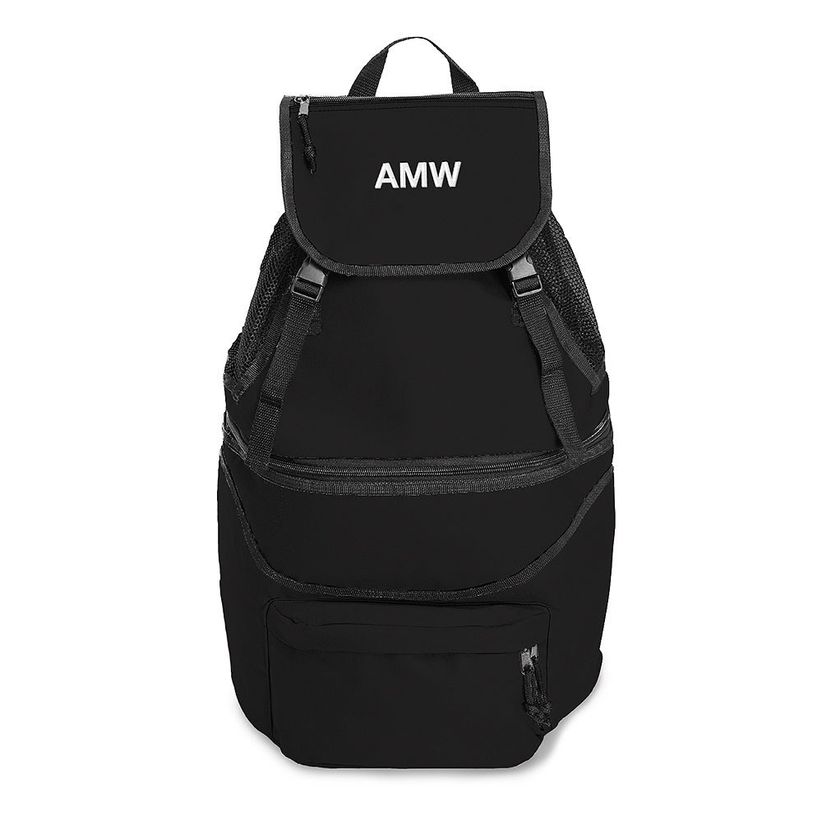 Does your hubby love to take his beers to go? Whether he's heading to a tailgate, on a hike, or just to a pal's house to watch the big game, this cooler backpack allows him to take his favorite drinks with them—and keep them cold, too! This gift can be personalized with your husband's monogram as an added bonus.
WeddingWire Shop cooler backpack, $20, WeddingWire Shop
It's a no-brainer: when searching for Christmas gift ideas for the husband who has everything but doesn't sleep well, you need to snag a Dodow. What's that, you ask? It's an innovative little tool that uses a technique to help slow breathing and encourage relaxation, helping him get to sleep faster. Sounds like a gift he'll use over and over!
Dodow sleep aid device, $60, Amazon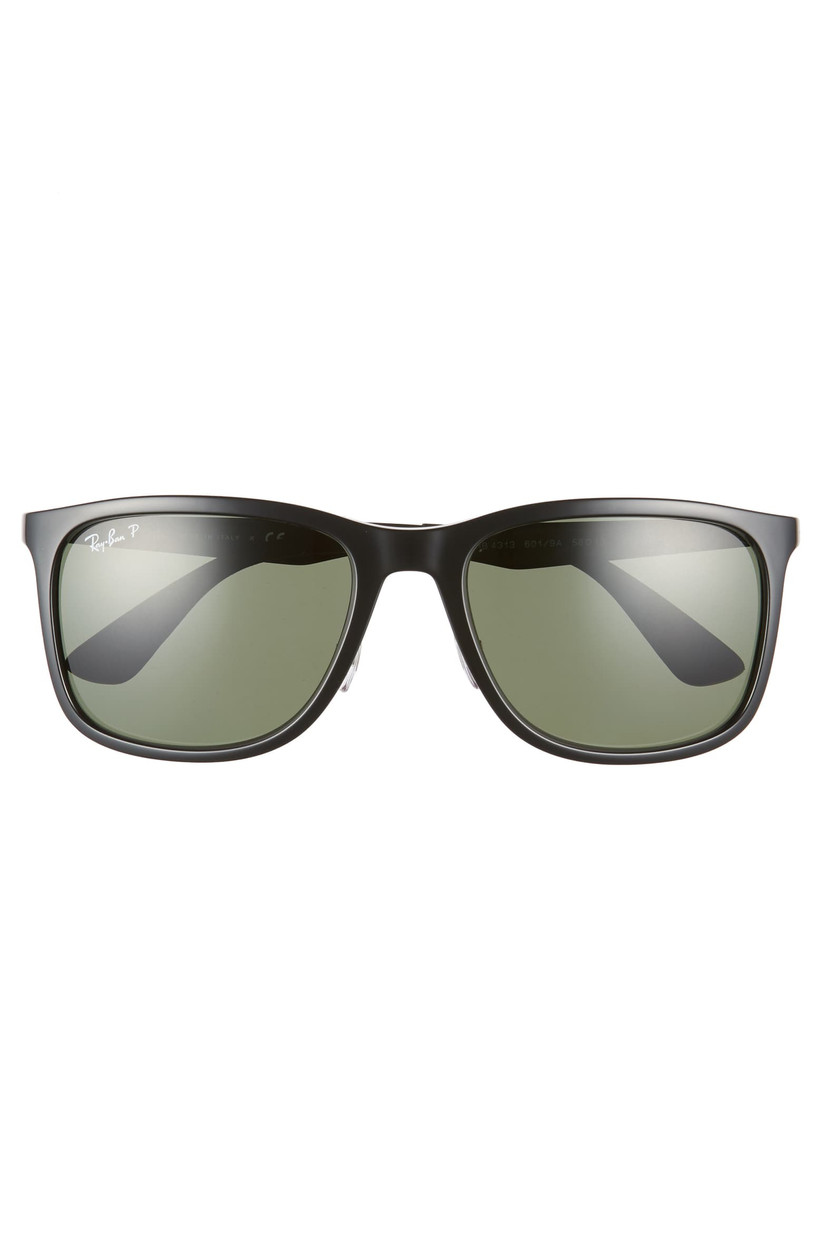 There's perhaps no more classic gift for the husband who has everything than a pair of Ray-Bans. They look good on pretty much everyone, and are always in style.
Ray-Ban 58mm polarized sunglasses, $189, Nordstrom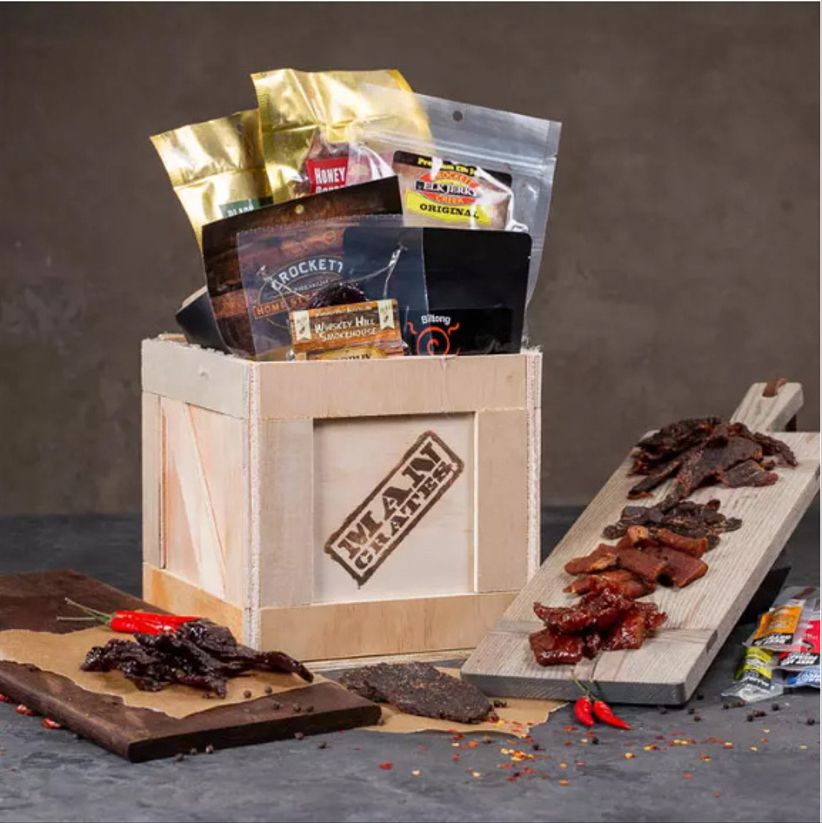 One of the best Christmas gift ideas for a husband? Meat, of course! And that's just what you get when you gift him a Man Crate. This wooden crate full of exotic jerkys is sure to be his favorite! After he finally gets it open, that is.
Man Crates exotic meats crate, $109, Man Crates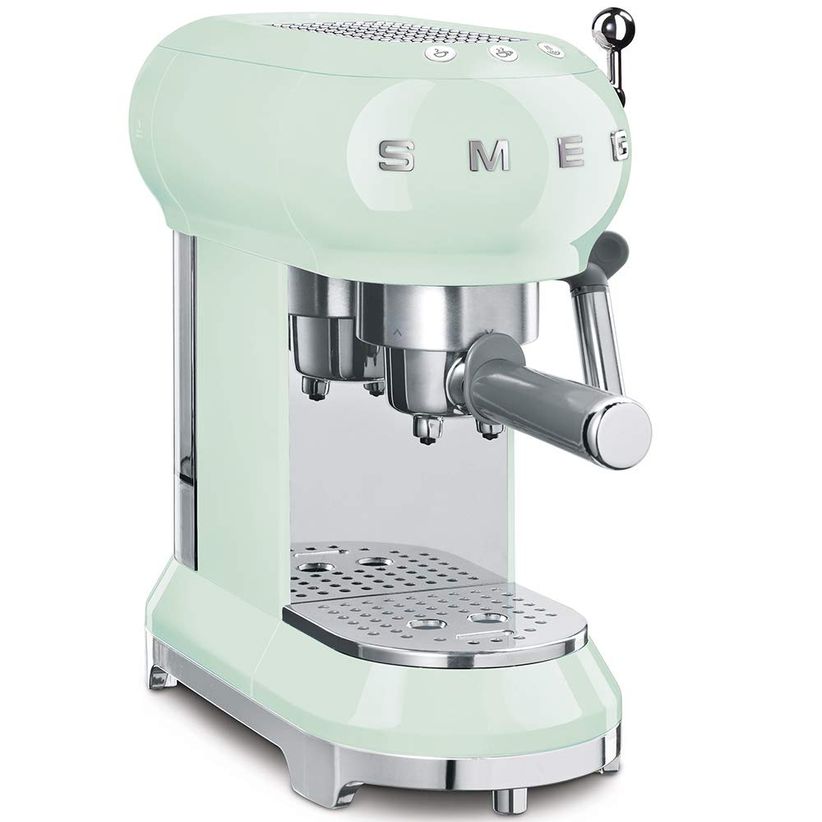 Elevate his morning routine with this sleek espresso machine from European appliance company Smeg. Available in a variety of colors to match any kitchen décor, it's the perfect companion to your drip coffee machine. And we suspect you'll enjoy it, too!
Smeg espresso machine, $460, Amazon
Gather his favorite family pictures together and make them into a puzzle for a fun twist on family game night. He'll love this thoughtful gift that's the perfect way to display all of his favorite people.
Shutterfly Gallery of Five puzzle, $30, Shutterfly
If your guy's favorite activities are golf and manning the grill, this is an ideal gift for the husband who has everything. Yes, it's a set of BBQ tools in a mini golf bag—both cute and useful.
WeddingWire Shop BBQ tool set, $40, WeddingWire Shop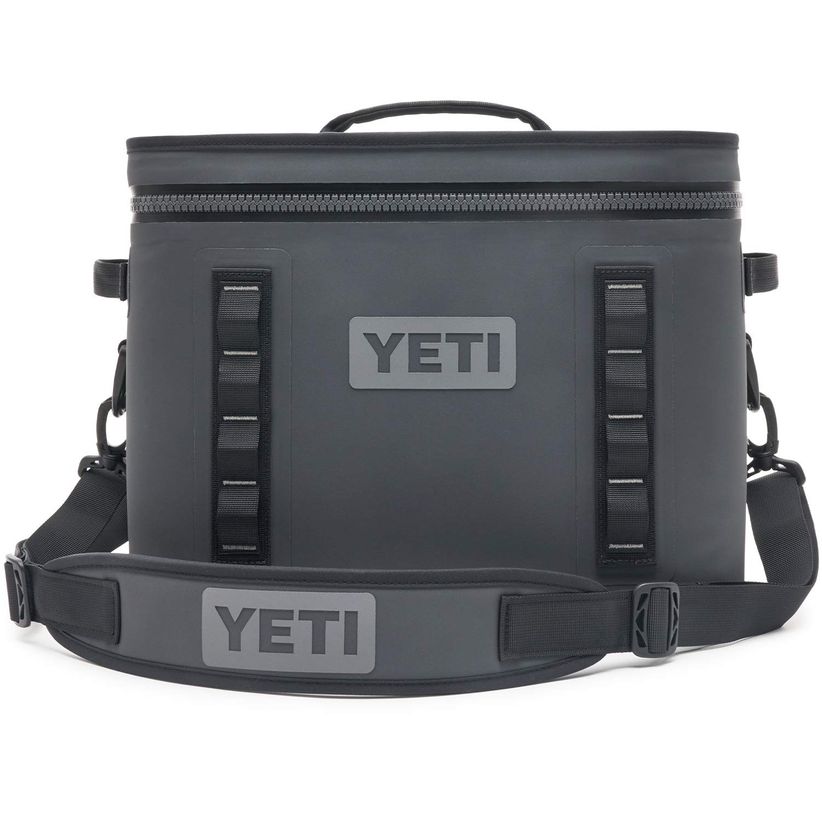 He'll be the hero of his next tailgating event when you gift him the YETI Hopper cooler. It perfectly fits a 6-pack of beer (coincidence? We think not!) and boasts YETI's proprietary ColdCell insulation to keep his drinks colder, longer.
Yeti Hopper flip portable cooler, $199, Amazon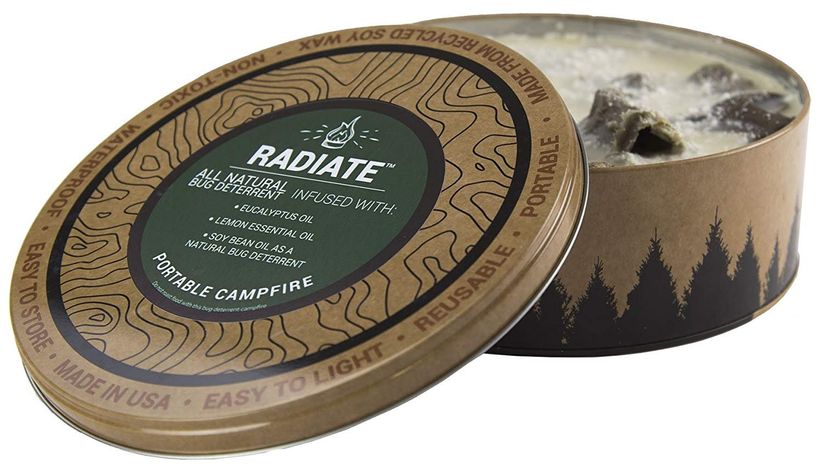 If he's more of a glamper than a camper, he's sure to appreciate this unique portable campfire from Radiate. Enclosed in its own tin and with a wick for easy lighting, it provides hours of fire without all the work!
Radiate portable campfire, $30, Amazon
If he's a fan of upscale products by Kiehl's, this travel set is a perfect gift for him. It's super affordable, while still including all his classic Kiehl's favorites, like face wash, shaving cream, lotion, and a bar of soap.
Kiehl's men's starter kit, $59, Nordstrom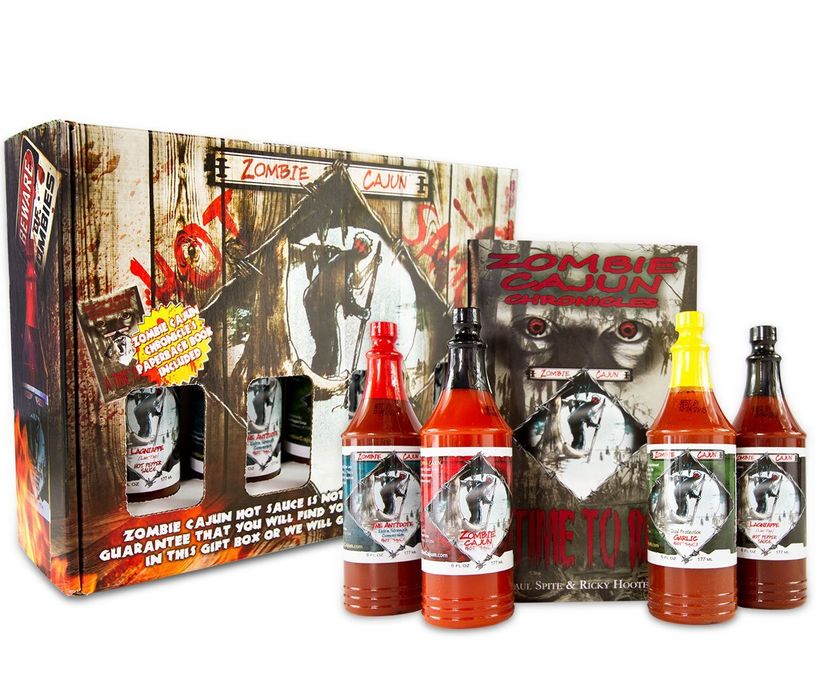 One of the best gifts for a husband we've ever seen is this hot sauce sampler pack from Zombie Cajun. With four flavors including garlic, jalapeno, habanero and cayenne pepper, this is the perfect gift if he likes things hot, hot, hot!
Zombie Cajun four-pack hot sauce sampler, $20, Amazon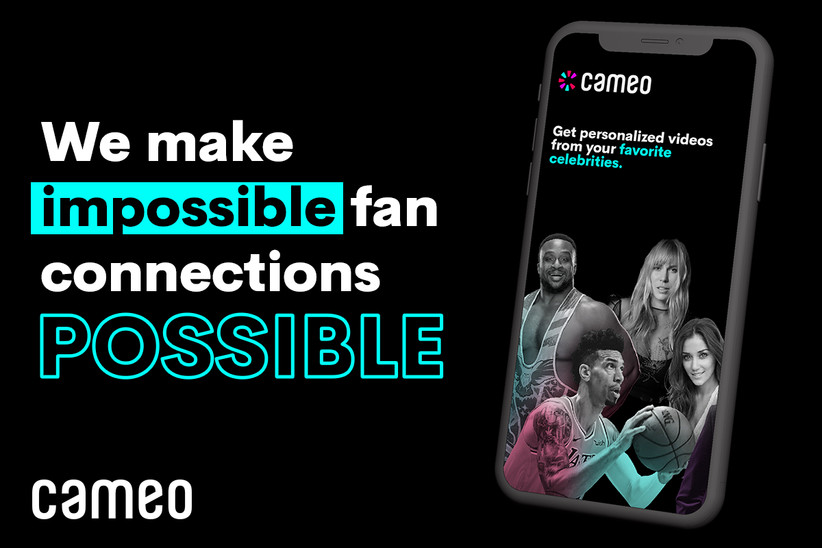 This is such a unique Christmas gift idea for the husband who has everything—a personalized message from a favorite celebrity from Cameo! You provide detailed information about your spouse, and your celebrity of choice will record a special shout out. Imagine the look on his face when he receives a video of his favorite sports star or actor talking directly to him!
Cameo personalized message, prices vary, Cameo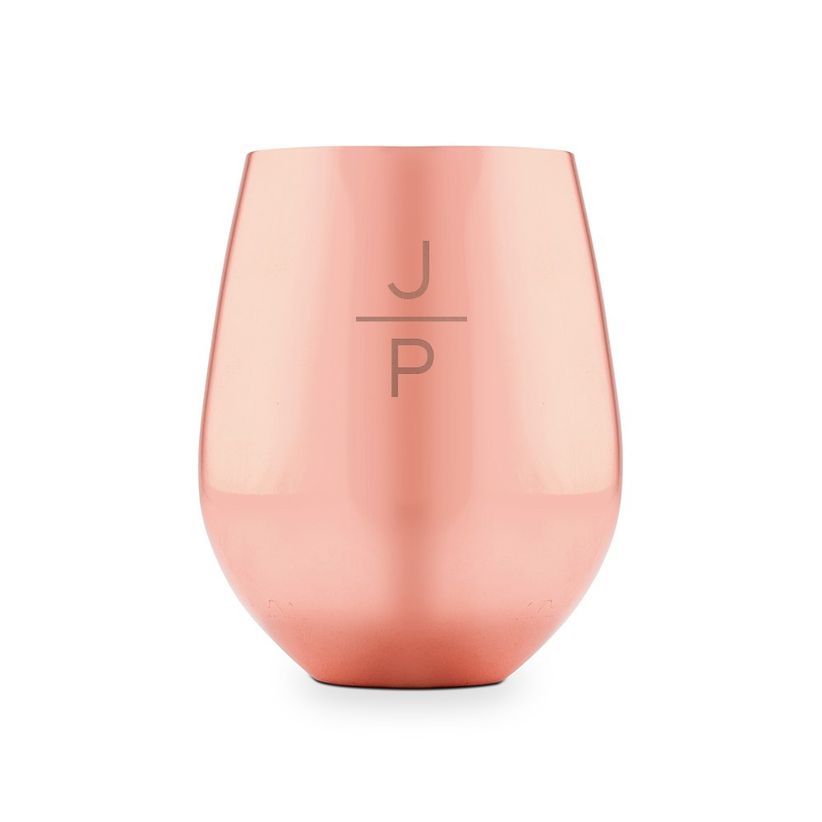 Copper barware is so hot right now, so why not give it as a gift idea for the husband who has everything? This stemless wine glass is not only trendy, it also can be monogrammed for an extra-special touch.
WeddingWire Shop copper stemless wine glass, $10, WeddingWire Shop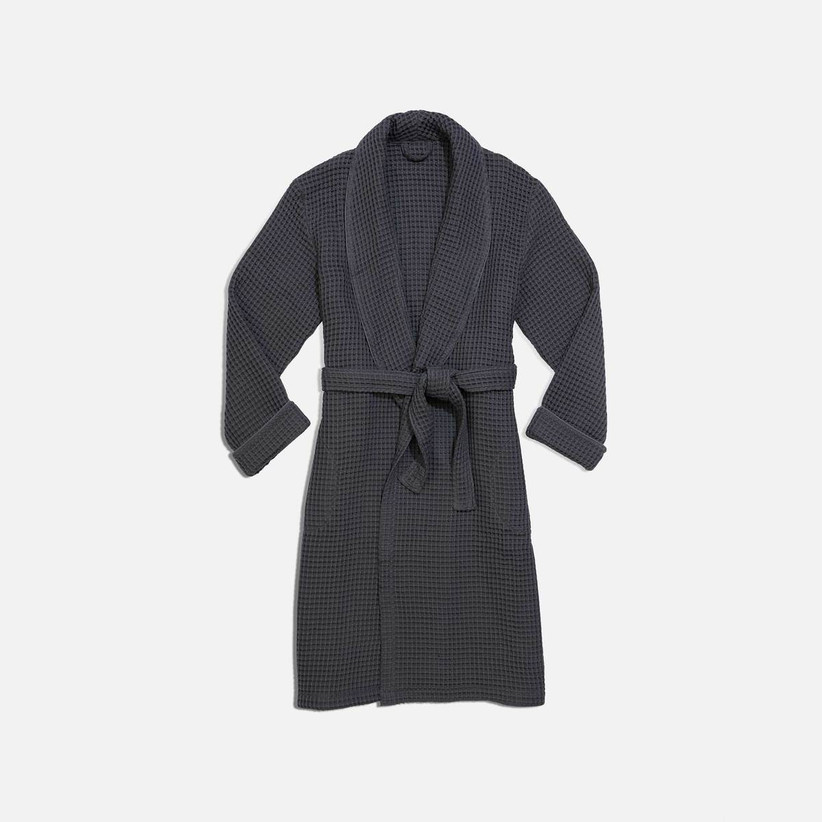 A luxe waffle robe is the type of gift your husband probably wouldn't buy for himself. He'll absolutely love taking his loungewear to the next level with this soft robe.
Brooklinen waffle bath robe, $98, Brooklinen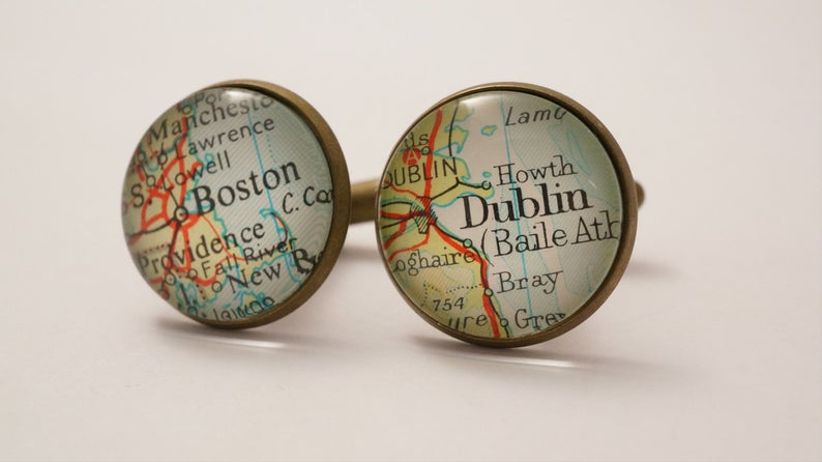 Need a gift for a husband who's a stylish world traveler? We can't think of anything more fitting than these map cufflinks. Choose your own locations for an extra-meaningful gift.
Retro Beads and Bangles map cufflinks, $22, Etsy
Another unique cufflink idea: These vintage-inspired cufflinks are actually lockets, so you can put a photo (a wedding pic perhaps) inside each one for an extra-special surprise.
WeddingWire Shop locket cufflinks, $10, WeddingWire Shop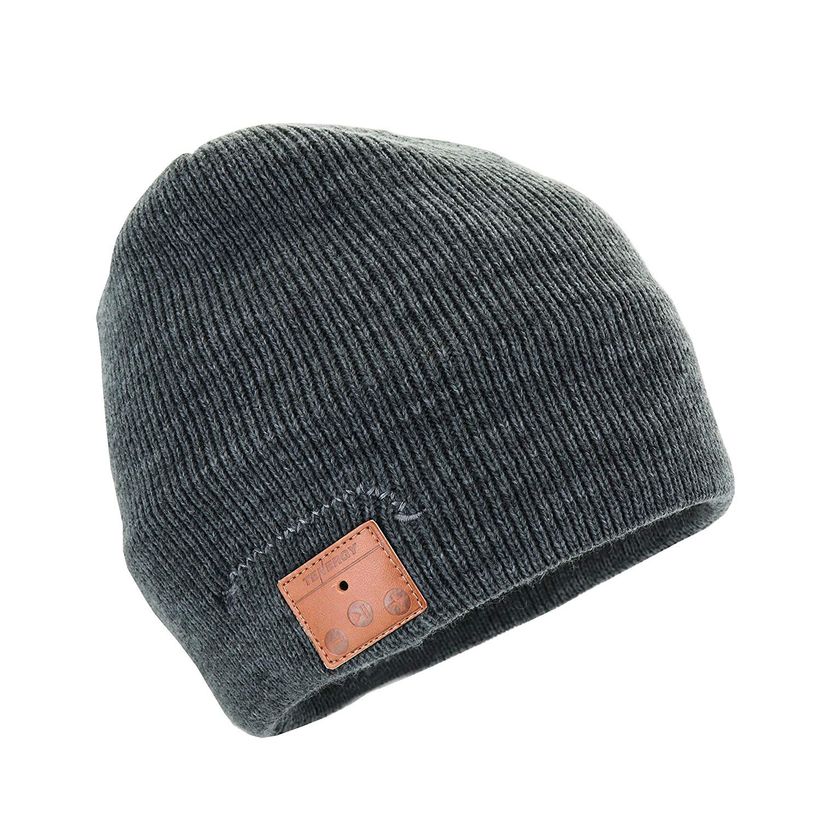 When thinking about gifts for your husband, it's always smart to choose something he won't buy for himself. And this wireless bluetooth beanie hat is just that! Now his early morning runs in the cold can be much more enjoyable.
Tenergy Wireless bluetooth beanie hat, $25, Amazon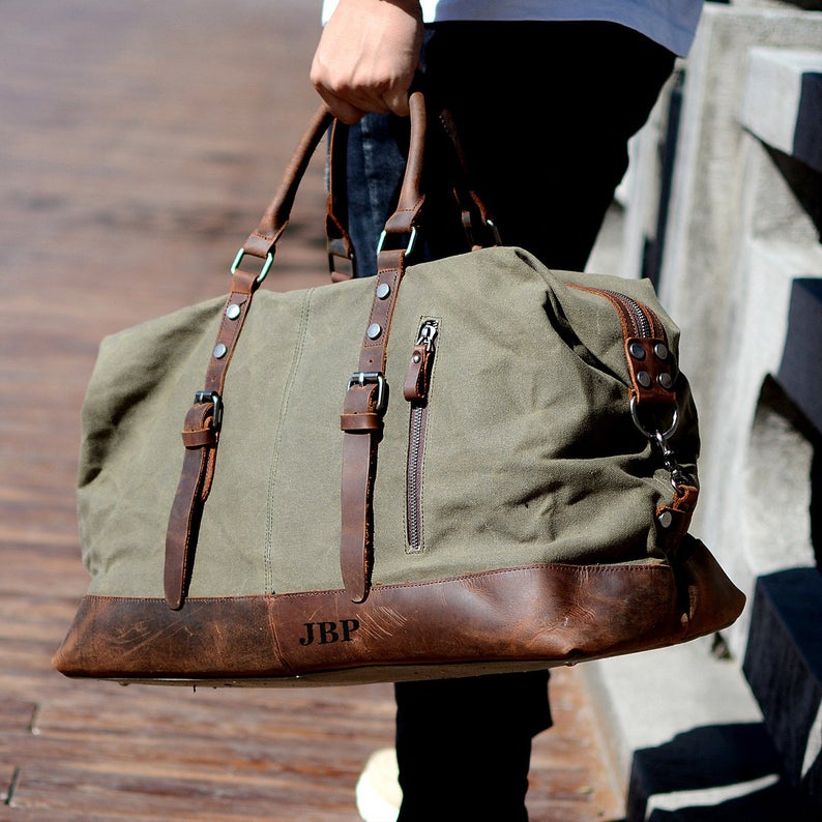 It may seem like he's got everything under the sun, but there's always room in his life for an oversized duffel bag. This one combines a waxed canvas upper with a distressed leather bottom (personalization available) for a masculine look that's still plenty roomy. Optional shoulder strap is included.
Lisa Bag 01 handmade waxed canvas personalized duffel bag, $118, Etsy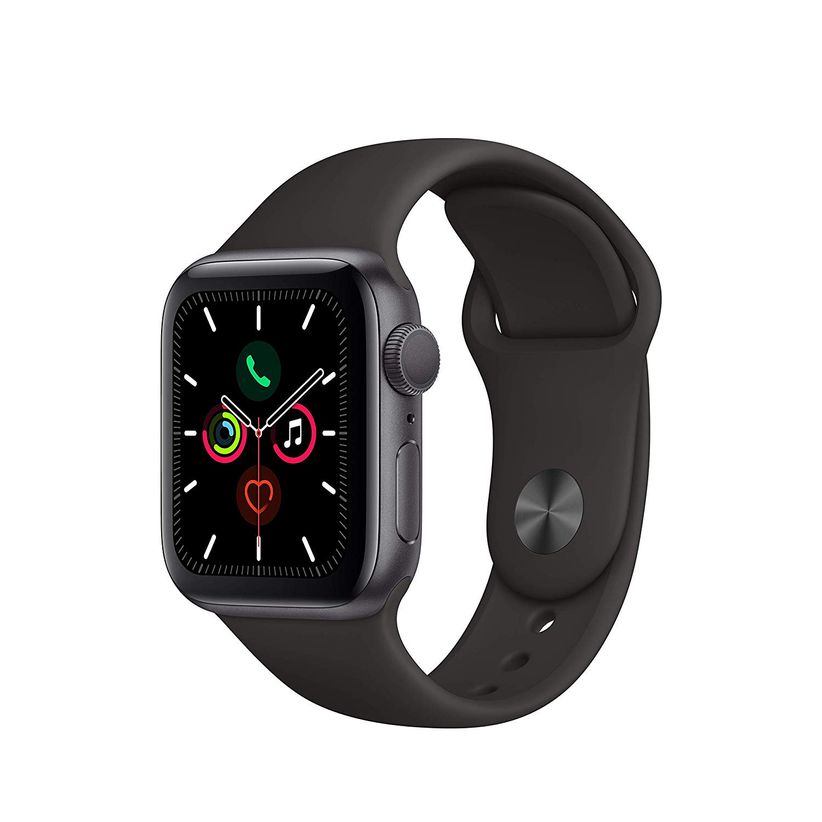 If he doesn't already have one, the Apple watch is one of the best gifts for a husband. It's so much more than a watch, with phone and text capabilities, and fitness tracking too. And if he uses an Apple smartphone, he can pair his watch with it for even more functionality. It'll quickly become his favorite go-to accessory.
Apple watch series 5, $385, Amazon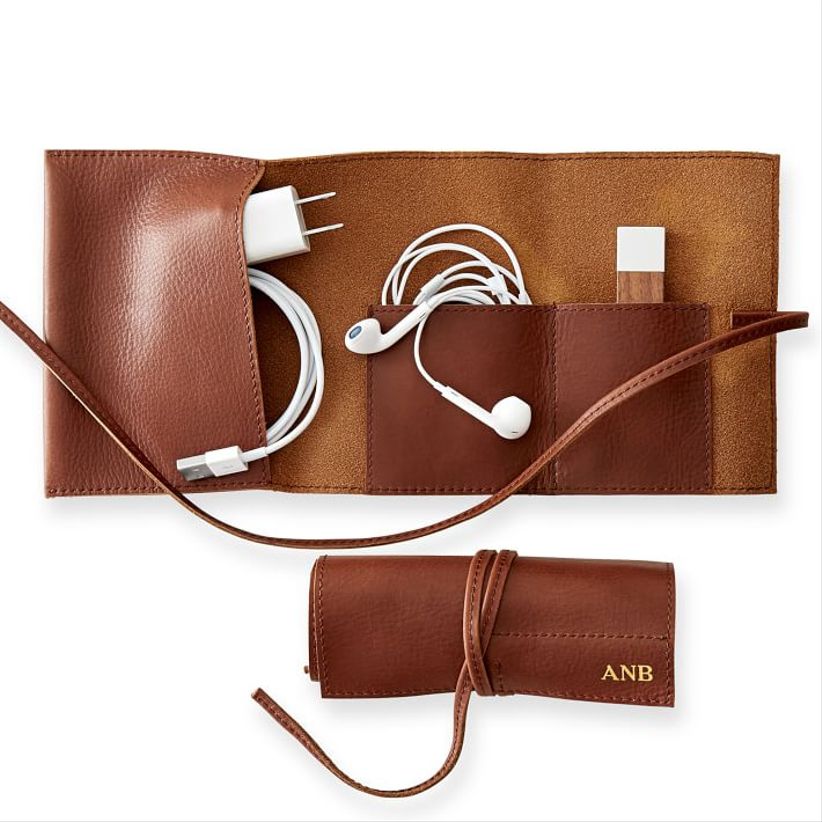 Looking for gifts for the husband who has everything? Snag this leather charger roll-up for a great gift he'll definitely use every day! It's got space for all his tech essentials, in a sleek leather enclosure.
Mark and Graham leather charger roll-up, $50, Mark and Graham
Love to travel together? If so, here's one of our favorite Christmas gift ideas for your husband. It's a beautiful framed print that displays three of your favorite places as a mountain range, so you can always remember where you've adventured together. Travel on!
A Gier Design Adventure Together map mountain, $63, Etsy
Let's face it; every guy has a dopp kit. Elevate his dopp kit game with this toiletry bag by Away. This next-level dopp kit has more than enough room for all of his essentials, and much more! There are several pockets and compartments, plus a wipeable interior for easy spill clean up.
Away large toiletry bag, $75, Away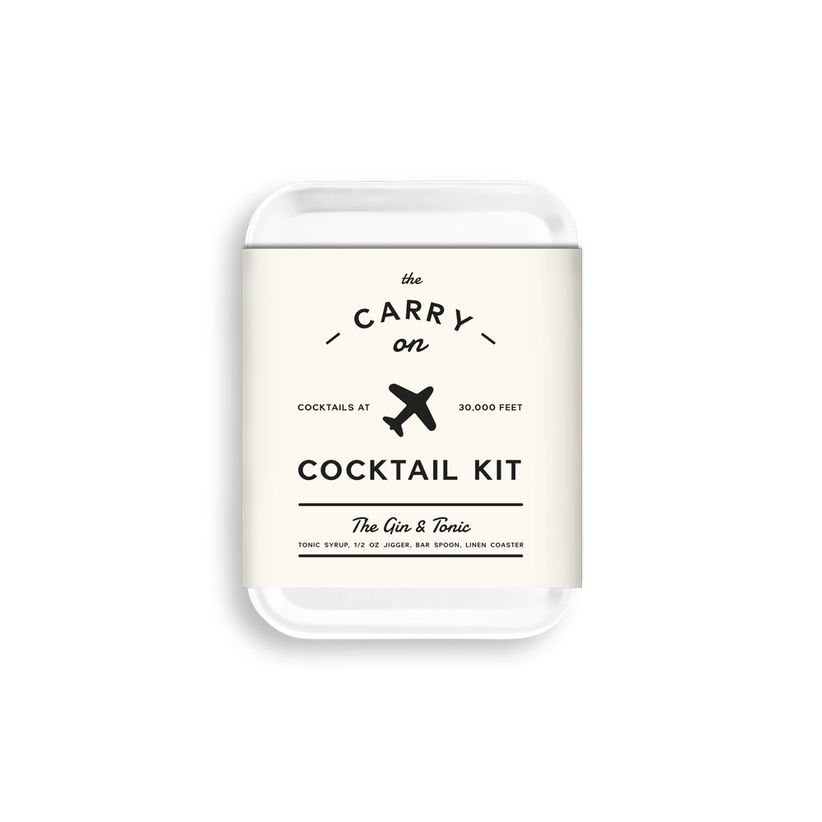 While we're on the topic of air travel, make his next flight a breeze with this carry-on cocktail kit. Available in lots of different mixed drinks, this tiny, TSA-approved tin has everything he'll need to mix up a great drink at 30,000 feet (except the alcohol, of course).
W&P carry-on cocktail kit, $24, Amazon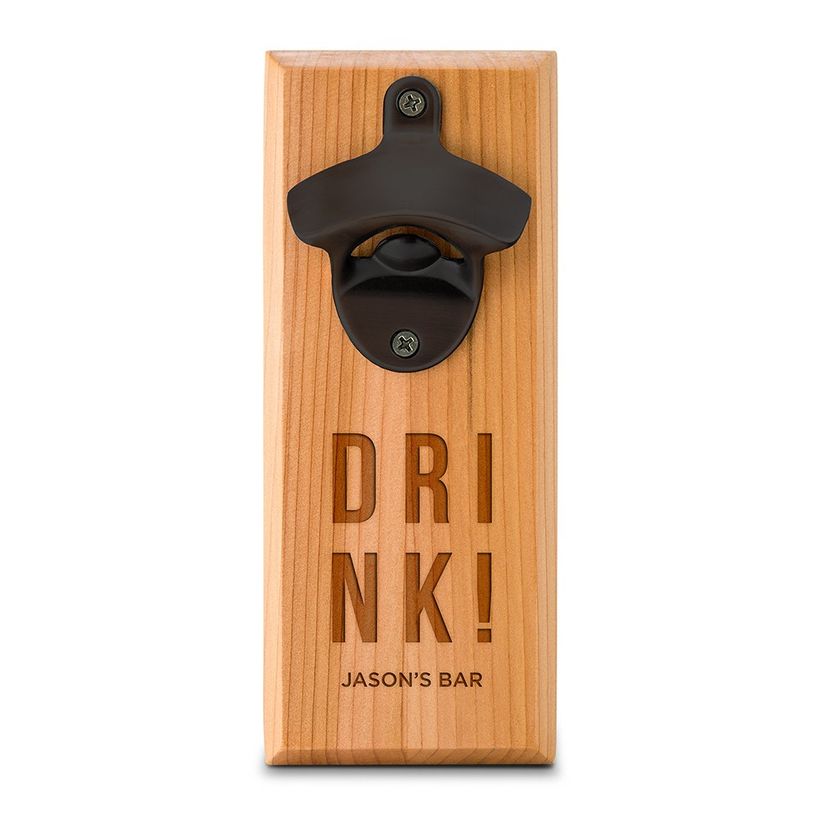 Looking for a unique gift for your husband? This wooden bottle opener attaches to the wall to easily open your favorite beverage. We also love how this gift can be personalized.
WeddingWire Shop wall mount bottle opener, $20, WeddingWire Shop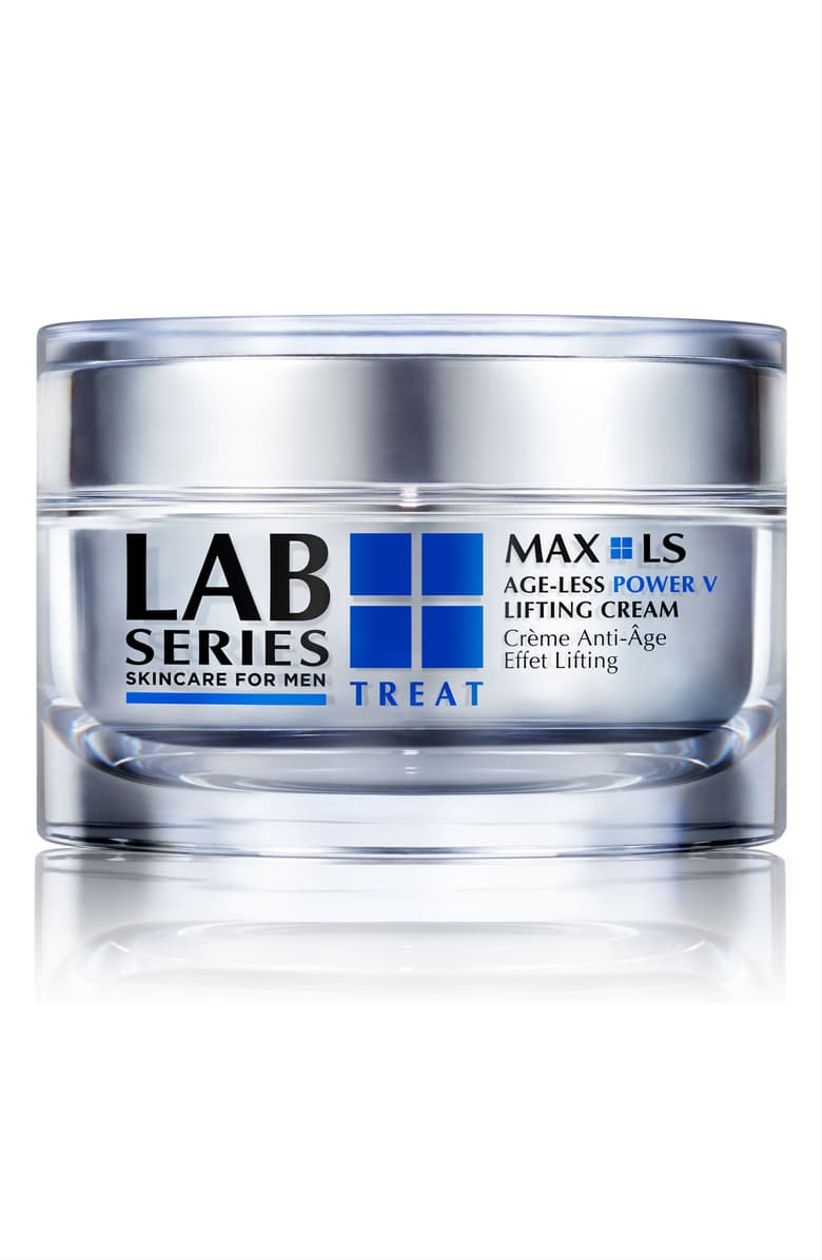 Women aren't the only ones concerned with skincare! Help keep his skin in tip-top shape when you gift him a jar of Lab Series Max LS Age-less Power V Lifting Cream. Pair it with another of his favorite skincare products for an even bigger gift.
Lab Series skin cream for men, $82, Nordstrom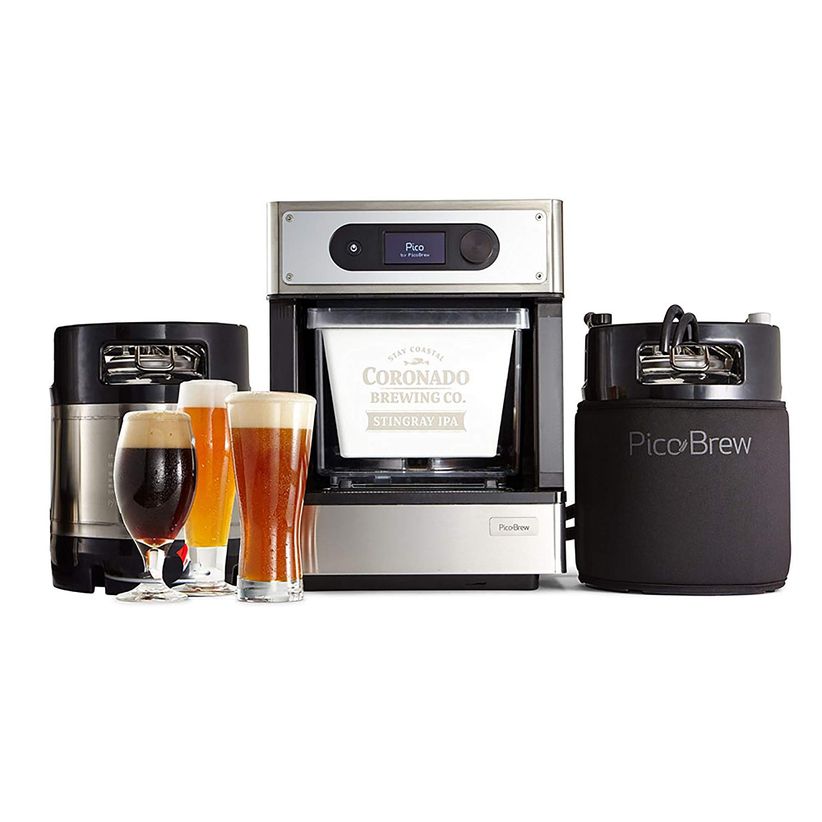 One of the best gifts for the husband who has everything? A home brewing kit, of course! The Pico allows him to be the captain of his own home-brewing operation without having to buy tons of different pieces. Everything he needs is included in this innovative micro-brewer.
Pico Pro craft beer brewing appliance, $600, Amazon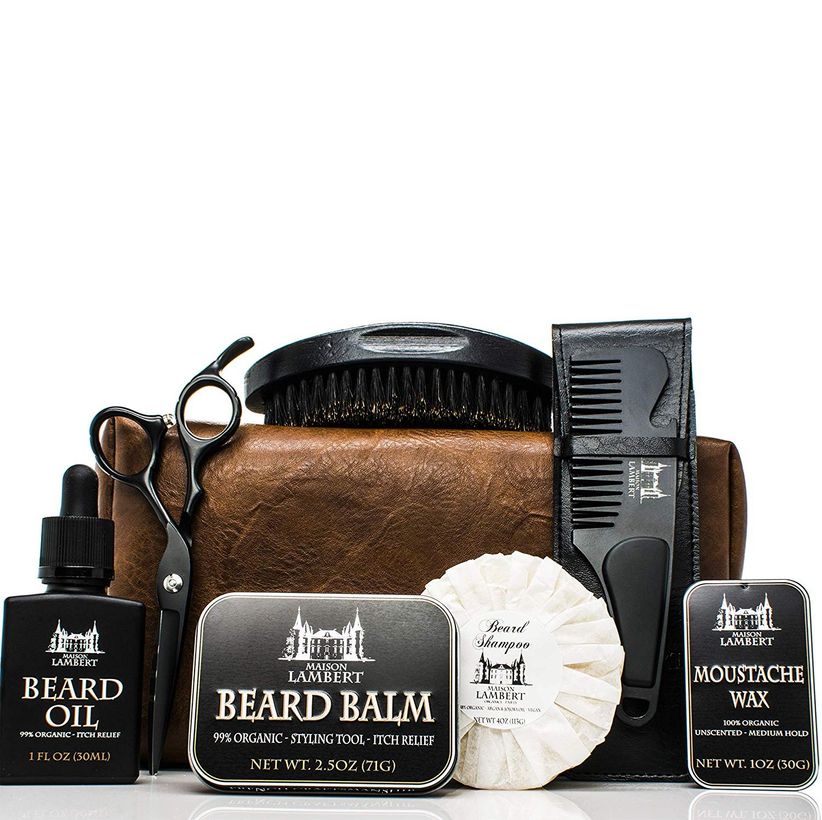 A set of high-quality shaving products deserves a spot under the tree for the husband who takes pride in his appearance. And this gift set from Maison Lambert is as good as it gets. All products are organic, made with pure essential oils for a refreshing, light fragrance and are free from nasty chemicals. Kit includes beard balm and oil, along with other products to keep his morning routine on point.
Maison Lambert black edition ultimate grooming kit, $120, Amazon
The best gifts for a husband are things that make his days run more smoothly, and this stunning, black leather Montblanc organizer should definitely be on the list. It's crafted with full-grain cowhide leather and finished with a sheen that'll let everyone know he's the real deal. An included organizer and clasp closure ensure all his appointments and important notes stay tucked away in a safe place.
Montblanc Meisterstuck organizer large, $670, Montblanc
It's a bird, it's a plane, it's a… drone! And it belongs on any list of the best gifts for a husband who has everything. Because now, he truly does. This app-enabled drone packs a punch, with a super-fast top speed of 31 mph and a range of 1.2 miles. Trust us on this one—he's going to love it!
DJI Spark drone with remote control, $550, Amazon
Give him a gift that helps him protect his nest when you choose the Google Nest indoor/outdoor camera set. A glass lens allows for a crystal-clear image, while a 130-degree wide-angle lens ensures the whole property can be seen, even if the biggest predators you face are squirrels and raccoons.
Nest cam indoor/outdoor bundle set, $329, Google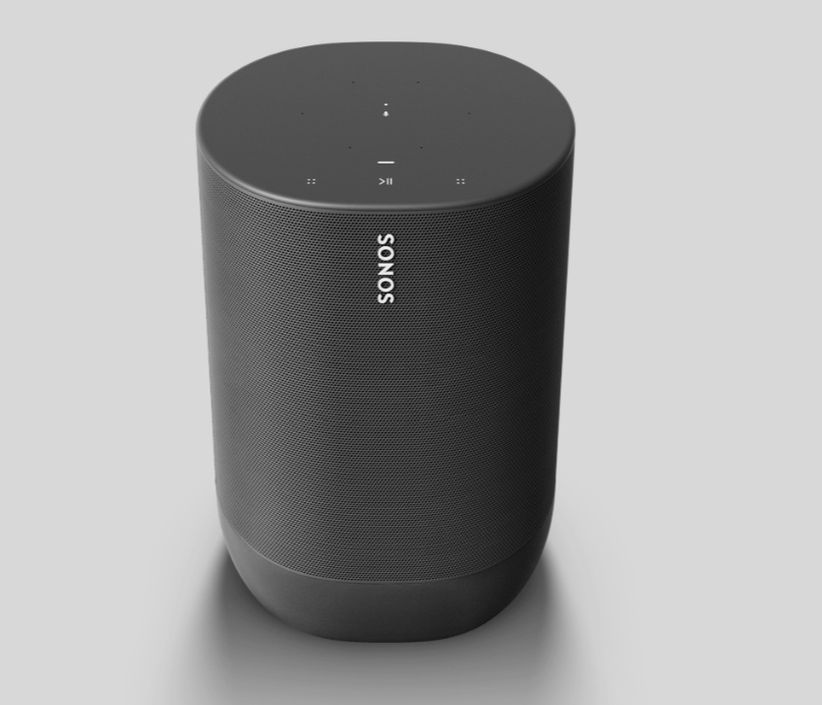 A portable speaker is always a safe bet if you're on the hunt for the best gifts for your husband. And we think the Sonos makes a great choice. He can use it anywhere he'd like, including outside, thanks to the water-resistant outer layer. And with bluetooth and wi-fi capability, he never has to be without his favorite tunes.
Sonos Move indoor/outdoor speaker, $399, Sonos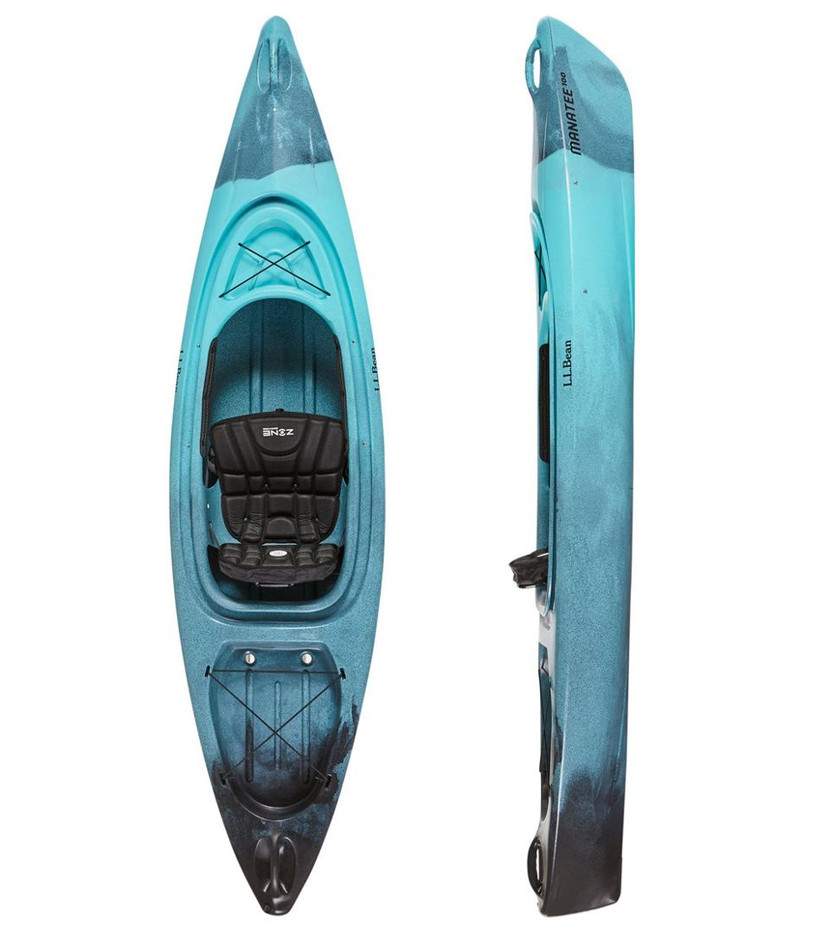 One of our favorite gifts for the husband who has everything? A kayak, of course! Whether he's an avid fisherman or just wants to get his feet wet on the weekends, a kayak is a pretty user-friendly way to get him off the couch and onto the lake with ease. And this one, from L.L.Bean, is a solid but lightweight model that won't intimidate him if he's a beginner. At a reasonable price point, this kayak makes a great gift for your husband.
L.L.Bean Manatee Comfort deluxe 10-foot kayak, $449, L.L.Bean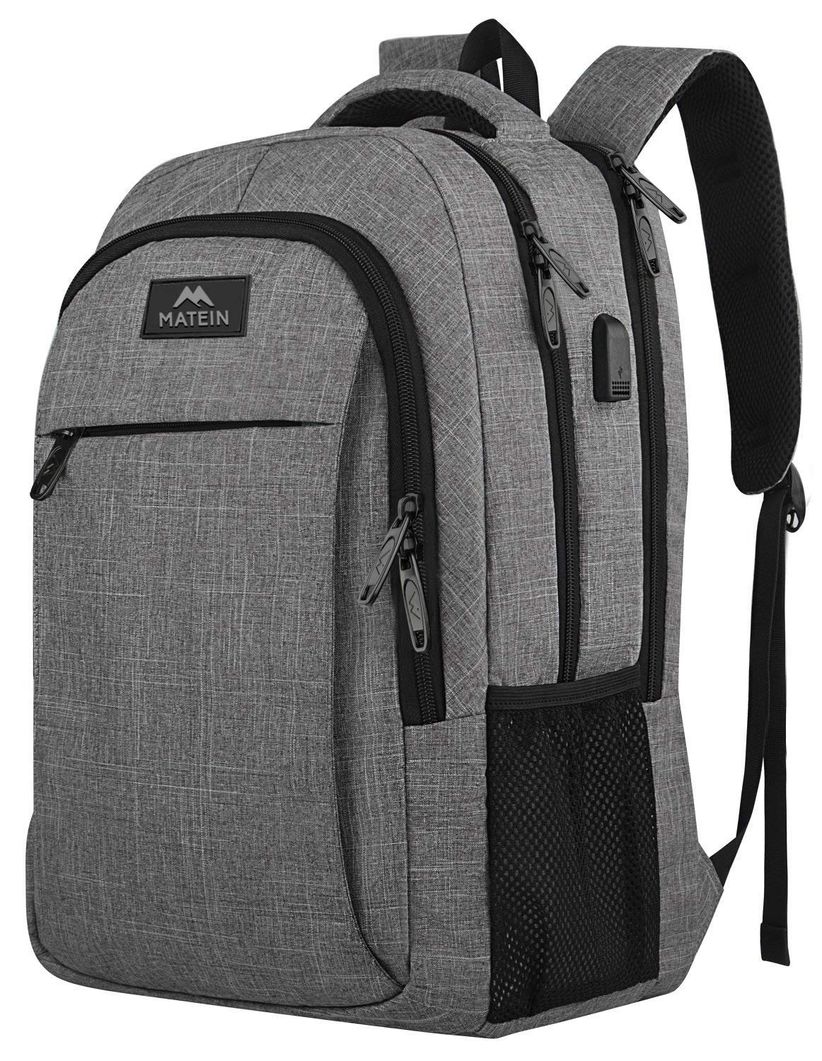 Make his work days run more smoothly when you gift him this do-it-all laptop bag. It's got all the bells and whistles he needs to keep his tech charged and stored safely, while a special zip-down opening makes it a snap to slide inspectable items out during a TSA security check. So if you're searching for Christmas gift ideas for a husband who has everything, this handy bag has your back. Literally.
Matein travel laptop bag, $30, Amazon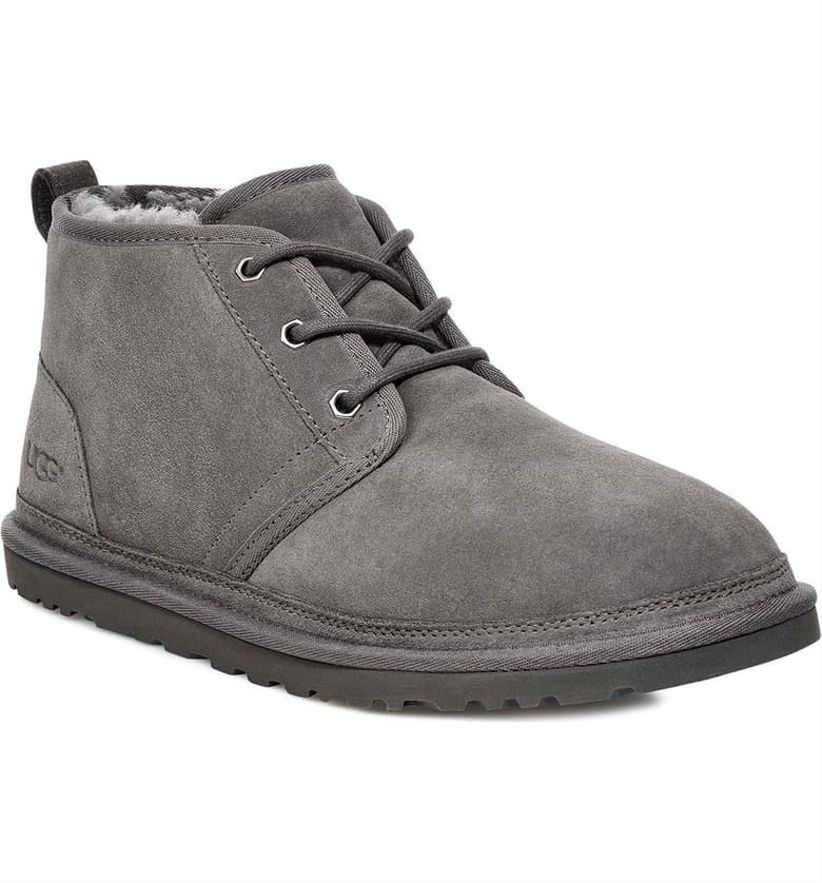 One of our favorite Christmas gift ideas for your husband this year is this pair of irresistible UGG boots. These fleece-lined boots will be his go-to anytime he wants to opt for a comfortable casual look. And we guarantee you'll be stealing these once you see how amazing they feel.
Ugg Neumel Chukka boots for men, $130, Nordstrom
We've got the perfect gift idea for your husband if he likes a cold one every now and then. These Freeze cooling glasses use a proprietary gel to guarantee his brew stays at just the right temp. The pack of two glasses each hold a pint of beer.
Host Freeze cooling pint glasses, $20, Amazon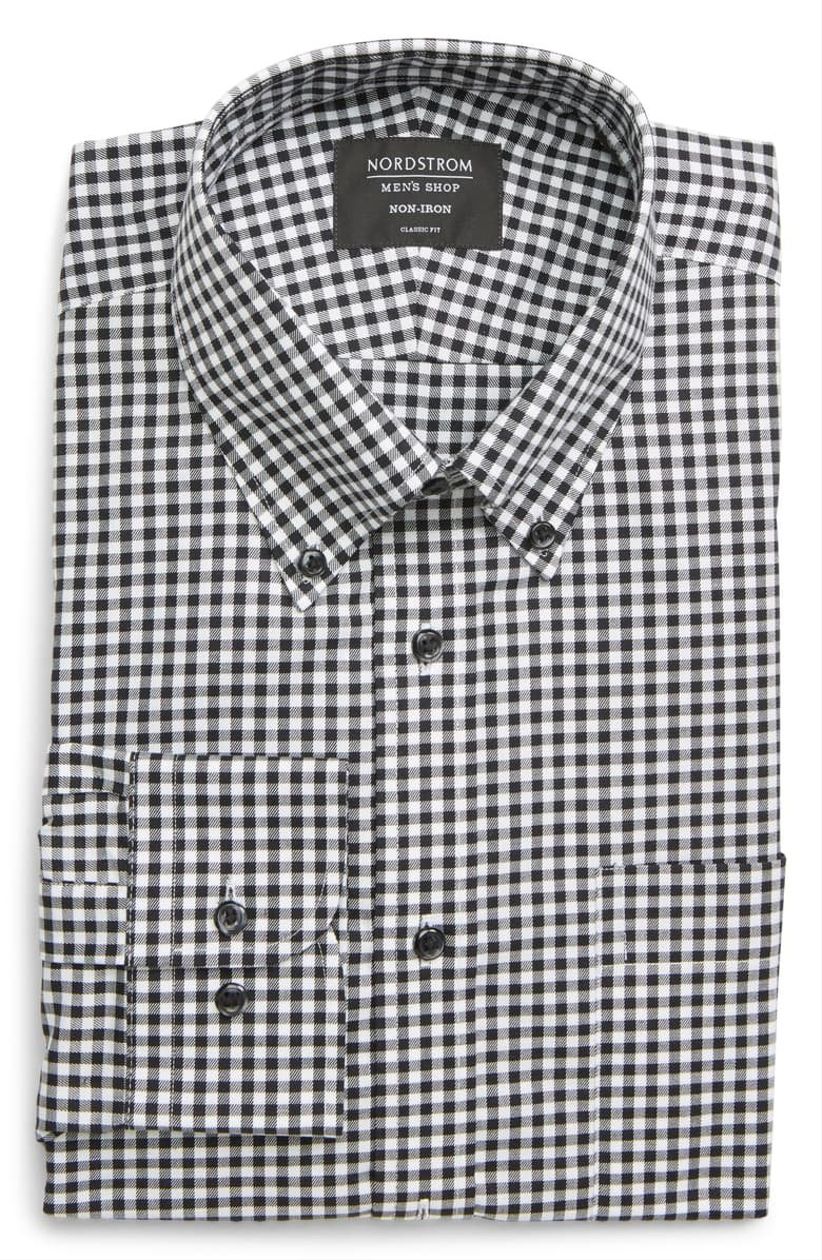 To wrap up our list of the best gifts for your husband, we've included a snappy dress shirt, because no wardrobe is complete without one. This gingham non-iron shirt makes the perfect addition to his ensemble, and it's available in lots of classic colors, like black, grey, blue and purple.
Nordstrom Men's Shop classic gingham dress shirt, $40, Nordstrom
While underwear may seem like a strange Christmas gift idea for the husband who has everything, it's actually one that will be much appreciated. Many guys go years without buying themselves new undergarments, so a six-pack of brand-new ultra-soft boxer briefs is a welcome present.
MeUndies boxer brief 6-pack, $108, MeUndies
Disclosure: This post contains affiliate links, some of which may be sponsored by paying vendors.