15 Online Cooking Classes for Extra-Delicious Date Nights at Home
Cooking school is now in session—a delicious meal is just a Zoom class away.
We have included third party products to help you navigate and enjoy life's biggest moments. Purchases made through links on this page may earn us a commission.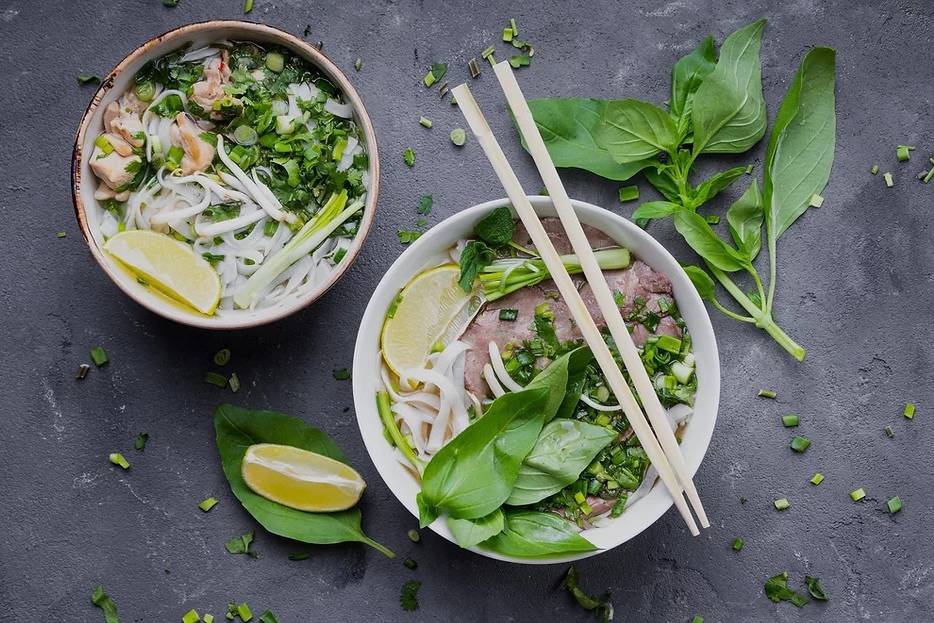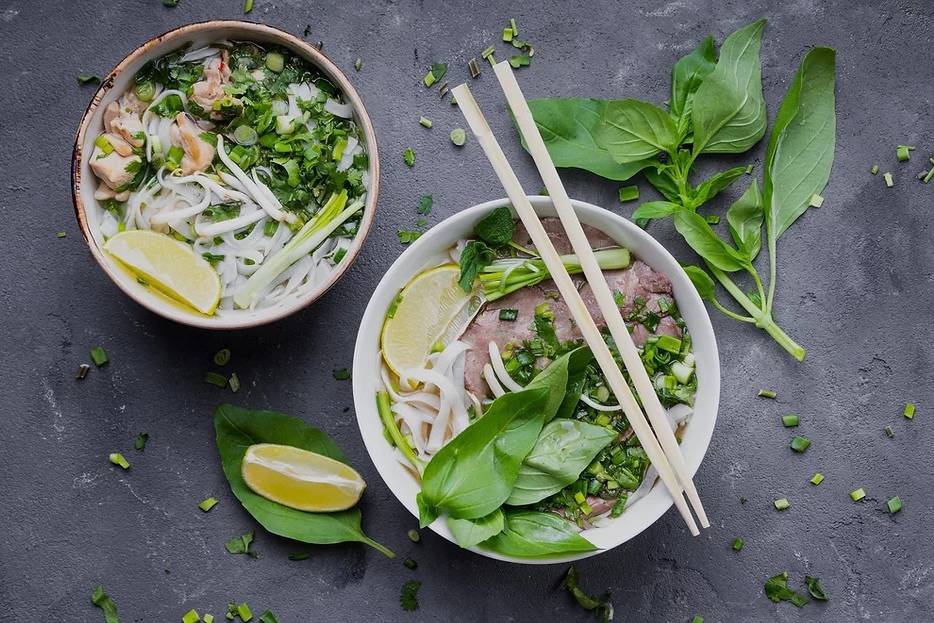 Whether you're already proud of your at-home cooking skills or looking to brush up on the fundamentals, we're excited to share a wide range of online cooking classes for couples that you can enjoy with your partner in crime, all from the comfort of your own kitchen. These real-time group and private classes will have you face-to-face (or screen-to-screen, in this case) with professional chefs and cooks from around the world. Get ready to conquer new knife skills, try your hand at cooking gnocchi, put together a fantastic tapas spread, or prepare a Thai feast—it's time to hit the kitchen!

The Finest Apple Pie
Sur la Table has countless cooking classes throughout the year in person and online. We're particularly excited about this apple pie class that'll have you both perfecting your lattice and even making caramel! Once it's all finished, we suggest you and your partner hit the couch for movie night with your pie, two spoons, and a pint of vanilla ice cream.
Sur la Table salted caramel lattice-top apple pie online focus series, $29 per seat, Sur la Table

Fermentation for Beginners
Chef Natasha Ford, who hosts this fermentation class, competed on ABC's The Taste and Food Network's Cutthroat Kitchen. Luckily for you, her class isn't a competition—instead, it's an interactive experience as she takes you through the art of this age-old technique. You'll amp up your probiotic intake with tepache (a fermented pineapple drink), classic kimchi, and a vegetable stir-fry. It's a class vegetarians and carnivores will both love.
Cozymeal Fermentation for Beginners online cooking class, $39 per device, Cozymeal

Basic Cooking with Gordon Ramsay
Hell's Kitchen fans rejoice: There is a MasterClass with Gordon Ramsay. And dare we say it? He seems really nice! In these on-demand sessions, you and your partner can get an inside look into Ramsay's history. You'll learn some essential cooking tips, from how to shop for vegetables to mastering scrambled eggs and advice for homemade pasta making.
MasterClass Gordon Ramsay Teaches Cooking I, from $15 a month, MasterClass

Homemade Pho
Take a trip to Vietnam without leaving your kitchen with this private cooking class focusing on pho. You'll start with making a rich and savory beef broth from scratch, and then move on to the classic toppings. End the night on a sweet note with homemade burfi, a satisfying mango and coconut dessert.
The Chef & The Dish Pho cooking class, from $299 for 2 people, The Chef & The Dish

Live Sessions With Celebrity Chefs
If you and your partner have already binge-watched Top Chef and Chef's Table, then you'll love participating in a live cook-along with Goldbelly. These interactive classes attract some of the country's finest chefs, like Ivan Orkin and Aaron Sanchez, to teach you how to make their signature dishes. All you need to do is sign up, purchase a meal kit, and wait for the ingredients to be delivered to your door. New classes are announced every month, so keep checking Goldbelly to see the latest options.
Goldbelly Goldbelly LIVE! cook-along, from $119, Goldbelly

Hand-Pulled Uyghur Noodles
Airbnb isn't just for getaways. They also offer online cooking classes for couples, along with group sessions if you want to invite friends to join. This hand-pulled noodle class will provide you with the tools and techniques to pull noodles at home—a tradition passed down from the teacher's grandmother. Once you book your experience, the teacher Aliya will reach out with everything you need to know, including an ingredient list and streaming info. It's that simple.
Airbnb Online Experiences Uyghur hand-pulled noodle-Lagman cooking class, from $29 per person, Airbnb

Spaghetti Dinner and Wine Tasting
Is there anything more romantic than an Italian dinner with wine pairings? This class is taught live from Tivoli, Italy. Your instructor will take you through making a classic spaghetti pomodoro and Italian meatballs, all paired with chianti and prosecco. While this is a group class, you and you partner can also request a private session for a customized experience.
Classpop! Spaghetti Dinner With Italian Wines online cooking class, $39 per device, Classpop!

A Paella Cooking Experience
Want a taste of Spain at home? Reserve a spot for two in this online cooking class for couples. Not only will you learn how to prepare a traditional paella, you'll even receive a paella pan delivered to your door. To liven up the party, there will also be a sangria demonstration accompanied by a live flamenco performance.
Coqui the Chef paella cooking experience, from $65 per household, Coqui the Chef

Braised Short Rib Wellington
Hosted by husband and wife duo Jennifer Earnest and Jamey Evoniuk, professional chefs who are based in Florida, this class includes a complete meal kit delivered to your door ahead of the session. You and your partner can spend time in the kitchen together to make five-spice apples, latkes, and a rich and comforting braised short rib Wellington wrapped with delicate, buttery pastry.
Jen & Jamey's Virtual Cooking Classes braised short rib Wellington, $175 for 2 people, Jen & Jamey

Gnocchi, Two Ways
Make date night extra decadent with this private gnocchi-making class for two from The Chef & The Dish. You'll get a hands-on lesson in not just making gnocchi with gorgonzola sauce but rich and bubbly gnocchi alla sorrentina, as well. There's also a salad to lighten things up, plus cocktail recipes by request.
The Chef & The Dish Gnocchi Two Ways cooking class, from $299 for 2 people, The Chef & The Dish

Jabchae at Home
Turn your kitchen into a Korean restaurant with this Jabchae class taught by a chef from South Korea. He'll provide step-by-step instructions for how to make this classic Korean party food. Packed with veggies and stir-fry noodles, it'll become your new weeknight go-to.
Airbnb Online Experiences Cooking Korean Party Food Jabchae, from $18 per person, Airbnb

Thai Takeout Dinner
The America's Test Kitchen cooking school is packed with online cooking classes for couples. We're particularly excited about this Thai takeout dinner session, which will help you both skip delivery and make your favorites, like pad Thai or Panang beef curry, right at home.
America's Test Kitchen Online Cooking School Thai dinners, 14-day free trial membership, Online Cooking School

Modern Japanese Cooking
Here's a secret: Only one of you needs to join MasterClass to take their virtual cooking classes from renowned chefs around the world. This class is with Niki Nakayama, chef and owner of the two-Michelin-starred n/naka in LA. Get in the kitchen with your partner and you'll learn all about preparing sashimi, tempura, and the perfect rice. What's more: These sessions are perfect for couples who are busy, since you can watch at your own pace and time.
MasterClass Niki Nakayama Teaches Modern Japanese Cooking, from $15 a month, MasterClass

DIY Soft Pretzels
If you're in the mood for pretzels and beer, this online cooking class for couples will have you mastering Bavarian-style pretzels in no time. The class includes a kit with everything you need to recreate an Oktoberfest-inspired beer garden in your own home—pretzel mix, cheese cloth, salt, and baking yeast will all be shipped to your home in advance of the session.
Margaret Fitzgerald DIY pretzels and beer cheese, $50, Uncommon Goods

Spanish Tapas
If you and your partner are fans of sharing small plates, look no further than this live Spanish tapas class, which you can book as a private session or with a group. Your instructor will take you through several classic tapas recipes, such as tortilla Española and pan tumaca with Iberico ham.
Cozymeal World-Famous Spanish Tapas online cooking class, from $39 per device, Cozymeal