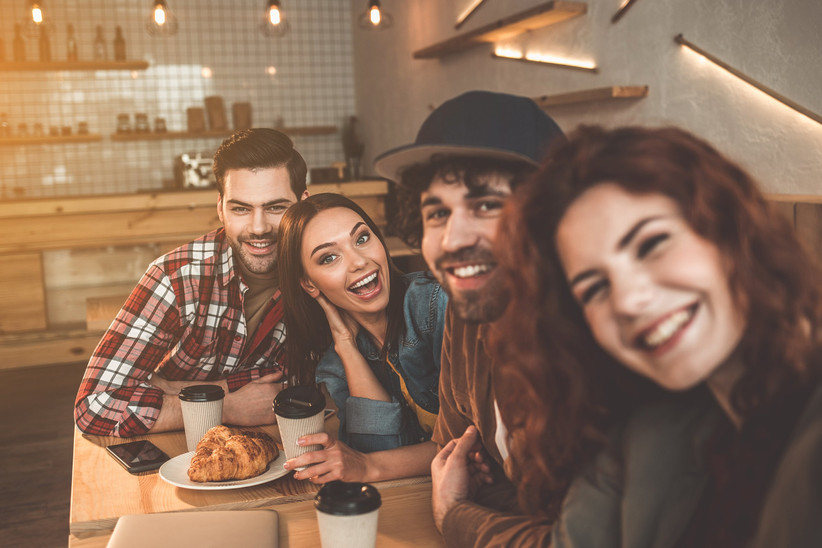 After a full year of living in fear, anxiety and isolation, it's no surprise if you're feeling incredibly burnt out and desperate for a return to normalcy. The good news is that two vaccinations have received FDA approval, with a third soon to be approved, and they're being administered across the United States.
As of February 11, 2021, the Centers for Disease Control and Prevention (CDC) reported approximately 46.4 million doses of the COVID-19 vaccine administered, with a supply of nearly 68.3 million vaccines made available. At the current rate (approximately 1.0-1.5 million vaccines/day), Austin Price, M.D., M.P.H., a Consultant for Hess III Consulting and Resident Physician at Sutter Health California Pacific Medical Center, in San Francisco, believes it will take a while to achieve the level of vaccination necessary to stop community spread (also known as herd immunity).
While it's clear that a return to normal is on the horizon, it may take some time. But what happens once you and your partner are vaccinated? Are you able to socialize and spend time with another couple who is also vaccinated? Can you all go out on a double date?
The short answer is something you've probably been hearing quite a lot of during this past year and that is that it's up to your discretion. "While it is certainly safer to get together with a group of people who are all vaccinated, and will mean fewer chances of the virus being transmitted, it is not completely safe," says Niket Sonpal, M.D., New York-based Internist and Gastroenterologist and Adjunct Professor at Touro College.
"The vaccine helps tremendously, but a large majority of people need to be vaccinated for us all to be safe," says Dr. Sonpal. "In terms of reuniting with loved ones, the safest thing to do is to wait 14 days after everyone has received their full vaccination, meaning the second vaccine in terms of Pfizer and Moderna." This 14-day waiting period gives the vaccine enough time to become effective. At that point, he explains that you can reunite only with people who have received the full two doses of the vaccine, have had time for the prescribed immune response to kick in and have tested negative for COVID.
So if you do decide to go on a double date with another couple who is also vaccinated against COVID and has waited the proper amount of time with a negative COVID test, here are some guidelines to keep in mind for your get together.
Support local restaurants.
During this difficult time, it's a good idea to continue to do your part in supporting local restaurants by ordering delivery and take out and leaving a tip for the staff even if you don't dine in. If you do choose to dine out, says Alexea M. Gaffney-Adams, M.D., an internist with additional subspecialty training in infectious diseases at Stony Brook Medicine, recommends making reservations and trying to go dining outside of peak dining hours. "This limits your exposure to other patrons and decreases the chances of acquiring a COVID-19 infection," she says. "Although there is no 100 percent safe way to dine out, we can stay safe and decrease our chances of acquiring the infection, but we must acknowledge that the risk is always there."
Check infection rates in the area the restaurant you will be visiting is located.
If the rates are high in a given area where you're considering going out to dinner, opt to stay home and order takeout instead. "This makes it more likely that you would be exposed to someone who is infected with the virus during your outing," says Dr. Dr. Gaffney. "It is important to know what is happening in your community in order to remain safe."
Wear a mask into the restaurant and keep it on until you are seated
In addition to making sure you are at least 6 feet away from other diners who are not in your party, Dr. Gaffney recommends keeping your mask on at a restaurant until you are seated. "If a restaurant is not adhering to distancing rules and limiting capacity, leave, as no meal is worth the increased risk of acquiring a COVID-19 infection," she adds. "Make sure your server and hostess are wearing their masks as well, since they are exposed to many many people everyday and their risk increases your risk when they are in close proximity to you."
Continue to wash your hands frequently.
Before you eat or drink anything, be sure to wash your hands—whether that's at your home, a loved one's home or at a restaurant. "Hand hygiene is of the utmost importance while dining," says Alexea M. Gaffney-Adams, M.D., an internist with additional subspecialty training in infectious diseases at Stony Brook Medicine. "This will help limit spread of the infection as well."
Enjoy each other.
Don't hesitate to talk and unpack the trauma and hardships that have been presented over the last year, notes Dr. Price. "Be prepared to learn things about the people you care about that you didn't know, too, as depression and anxiety are abounding during these unique and unprecedented times," he says. "Mental health has taken somewhat of a sideline during the pandemic, but it's still critically important."