If You and Another Couple Are Vaccinated, Can You Double Date Again?
Once you and your partner have received your full course of vaccinations, when can you start meeting up and socializing with others? Here, experts weigh in.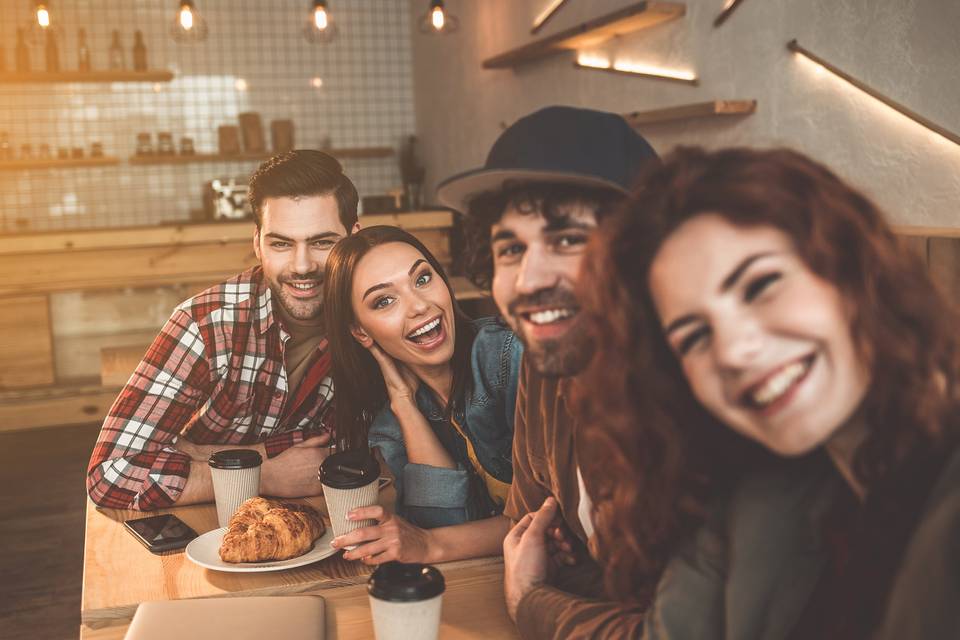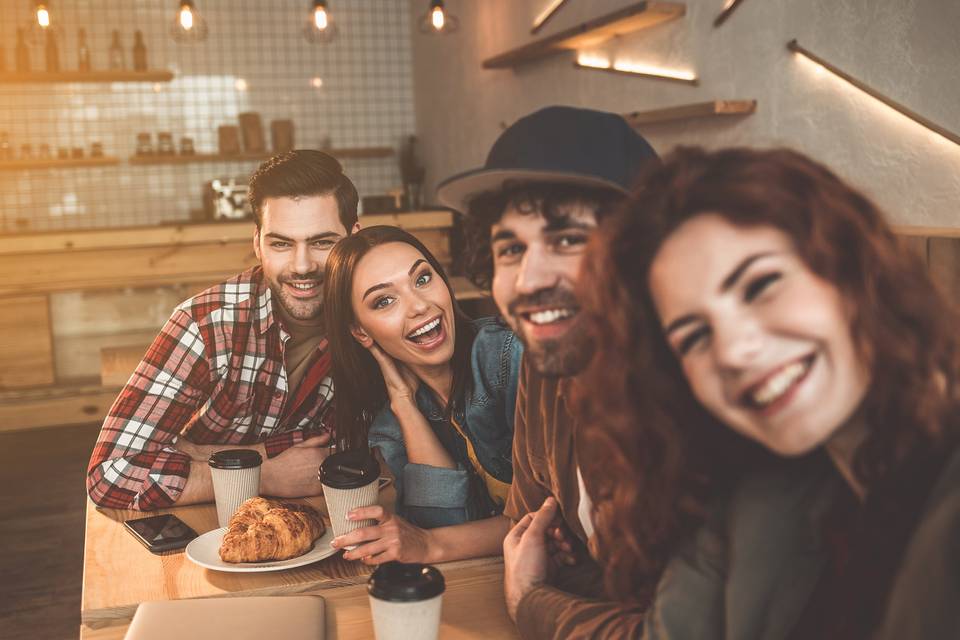 After more than a year of living in fear, anxiety and isolation, it's no surprise if you're feeling incredibly burnt out and desperate for a return to normalcy. The good news is that vaccinations are currently being administered across the United States, with 47 percent of the population having received at least one dose as of mid-May 2021, according to the Centers for Disease Control and Prevention (CDC).
While it's clear that a return to normal is on the horizon, it's clear that it's going to take some time—at least more than most of us would hope for. Large gatherings sans masks might not be a reality in our present-day, but what about a more harmless activity, like going out to dinner with another fully vaccinated couple?
The answer to this question is a resounding yes. As of April 2021, the CDC has deemed it safe for fully vaccinated individuals to be indoors with other fully vaccinated individuals as well as those who are not vaccinated but are at low risk for COVID.
If you're considering dining at a restaurant, where you'll be surrounded by other patrons, however, it gets a little more complicated, notes, Molly Fleece, M.D., assistant professor, Division of Infectious Diseases, University of Alabama at Birmingham. "Outdoor activities continue to be the safest options for a small group of fully vaccinated people," she says. "With warmer weather here to stay for the summer, I recommend planning double dates at restaurants outside whenever possible."
If you and your partner decide to go on a double date with another couple who is also vaccinated against COVID, here are some guidelines to keep in mind for the occasion.
Support local restaurants.
During this difficult time, it's a good idea to continue to do your part in supporting local restaurants by ordering delivery and take out and leaving a tip for the staff even if you don't dine in. If you do choose to dine out, says Alexea M. Gaffney-Adams, M.D., an internist with additional subspecialty training in infectious diseases at Stony Brook Medicine, recommends making reservations and trying to go dining outside of peak dining hours. "This limits your exposure to other patrons and decreases the chances of acquiring a COVID-19 infection," she says. "Although there is no 100 percent safe way to dine out, we can stay safe and decrease our chances of acquiring the infection, but we must acknowledge that the risk is always there."
Check infection rates in the area the restaurant you will be visiting is located.
If the rates are high in a given area where you're considering going out to dinner, opt to stay home and order takeout instead. "This makes it more likely that you would be exposed to someone who is infected with the virus during your outing," says Dr. Dr. Gaffney. "It is important to know what is happening in your community in order to remain safe."
Know the COVID precautions that restaurants and bars have in place.
Dr. Fleece recommends doing research ahead of time so that you are familiar with the COVID precautions a restaurant has in place. "This is important to reduce the spread of COVID not only among restaurant patrons but also the waitstaff and employees," she says. "Look for restaurants with good airflow, appropriating spacing of tables, and consistent masking of waitstaff."
Wear a mask into the restaurant and keep it on until you are seated.
In addition to making sure you are at least 6 feet away from other diners who are not in your party, Dr. Gaffney recommends keeping your mask on at a restaurant until you are seated. "If a restaurant is not adhering to distancing rules and limiting capacity, leave, as no meal is worth the increased risk of acquiring a COVID-19 infection," she adds. "Make sure your server and hostess are wearing their masks as well, since they are exposed to many many people everyday and their risk increases your risk when they are in close proximity to you."
Continue to wash your hands frequently.
Before you eat or drink anything, be sure to wash your hands—whether that's at your home, a loved one's home or at a restaurant. "Hand hygiene is of the utmost importance while dining," says Alexea M. Gaffney-Adams, M.D., an internist with additional subspecialty training in infectious diseases at Stony Brook Medicine. "This will help limit spread of the infection as well."
Enjoy each other.
Don't hesitate to talk and unpack the trauma and hardships that have been presented over the last year, notes Austin Price, M.D., M.P.H., a Consultant for Hess III Consulting and Resident Physician at Sutter Health California Pacific Medical Center, in San Francisco. "Be prepared to learn things about the people you care about that you didn't know, too, as depression and anxiety are abounding during these unique and unprecedented times," he says. "Mental health has taken somewhat of a sideline during the pandemic, but it's still critically important."