There's love, there's lust, and then there's wanderlust. And chances are, you're a couple who share all three. If your honeymoon has inspired you and your future spouse to pack your bags and hit the road more often, fill your registry with these travel must-haves from Macy's. From garment bags that will keep your clothes in tip-top shape no matter how far the plane ride to his and hers luggage that will be easy to spot in baggage claim.
These registry favorites will have you crossing off stops on your travel bucket list in no time.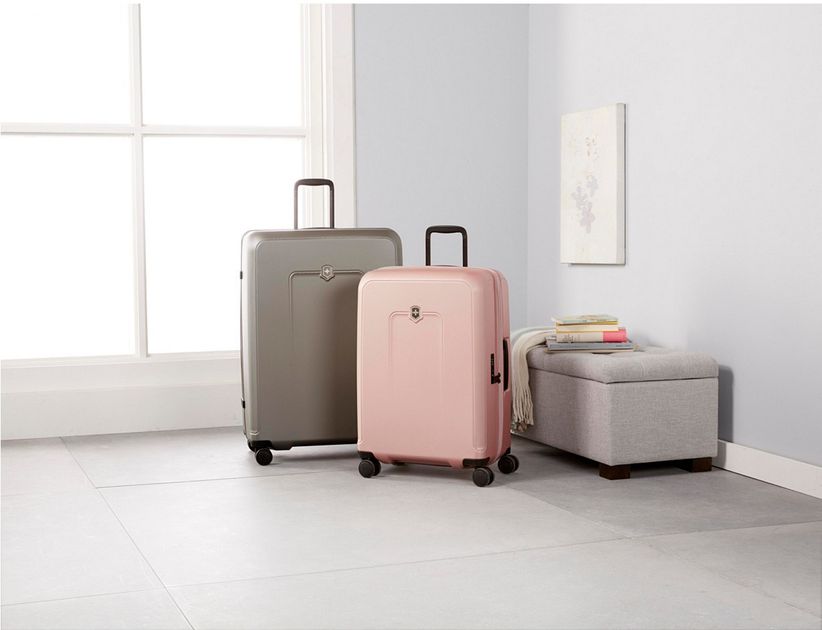 Luggage Set
It's time to upgrade from those duffle and weekender bags for roller suitcases that can last a lifetime and fit in the overhead compartment easily. A matching set will make it easy to carry on. The chic spinner bags are compact, but can fit everything you need for your next adventure.
Victorinox Swiss Army Nova luggage collection, Macy's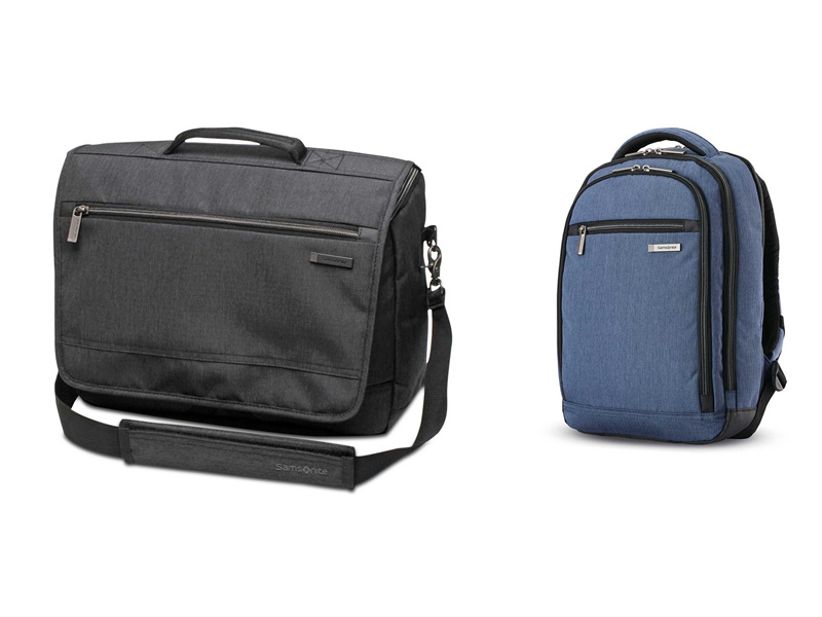 Messenger Bag and Backpack
While traveling is fun, especially with your special someone, sometimes you have to bring work along. Protect your tech with a messenger bag which has room to store your laptop, iPad, and any other gadgets you may be packing in easily accessible pockets. If a backpack is more your style, the coordinating backpack offers similar features, with padded shoulder straps.
Samsonite Modern Utility messenger bag, Macy's
Samsonite Modern Utility mini backpack, Macy's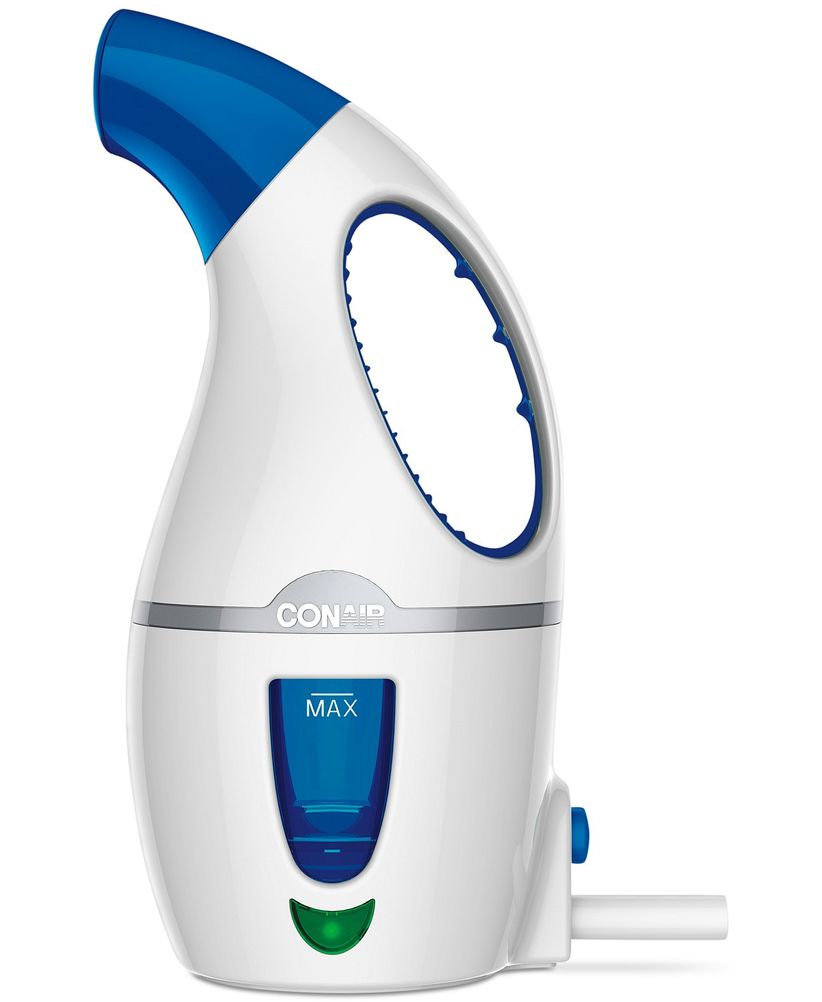 Fabric Steamer
No matter how well you pack, something is bound to be wrinkled. Avoid showing up in a wrinkled dress to that dinner reservation by registering for a mini fabric steamer. The compact steamer easily fits in your suitcase and heats in as little as one minute to make getting out the hotel door even faster.
Conair GS2 CompleteSteam travel fabric steamer, Macy's
Packing Cubes
Pack smarter, not lighter with the help of a packing cube set. The three cubes make it easy to sort clothing and small items in your suitcase. You can get a set for each of you (they come in three colors), or use them to divide your clothes up, but still pack in one suitcase.
Ricardo Essentials 3-piece packing cube set, Macy's
Insulated Sleeping Bag
If you're an outdoor kind of couple and camping, rather than glamping, is your thing you will need an all-weather sleeping bag for your nights under the stars. Register for two sleeping bags, which fold up easily to fit in any backpack. The sleeping bag's fabric sheds moisture and stays warm, even when wet, even in chilly temps.
Marmot Trestles 15 sleeping bag, Macy's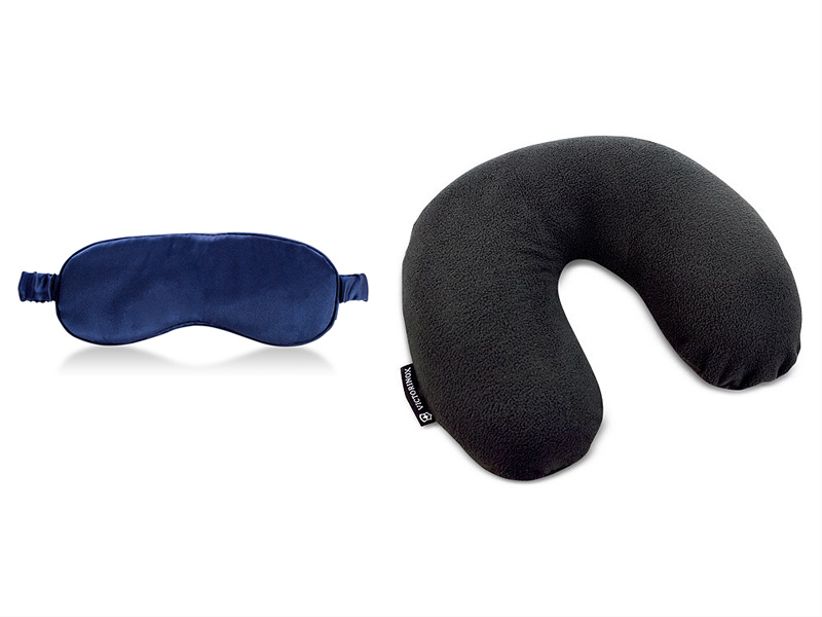 Eye Mask and Travel Pillow
Make long flights more bearable by blocking the plane's harsh lights and catching some zzz's using a silk eye mask. The luxurious silk fabric minimizes wrinkles and reduces sleep creases so you don't have to worry about how you look for your honey when you wake upon landing. And if your BAE isn't one for letting you lean on their shoulder, add a travel pillow to your registry to avoid a stiff neck on those cross-country excursions.
Silken Slumber solid silk eye mask, Macy's
Victorinox Swiss Army deluxe travel pillow, Macy's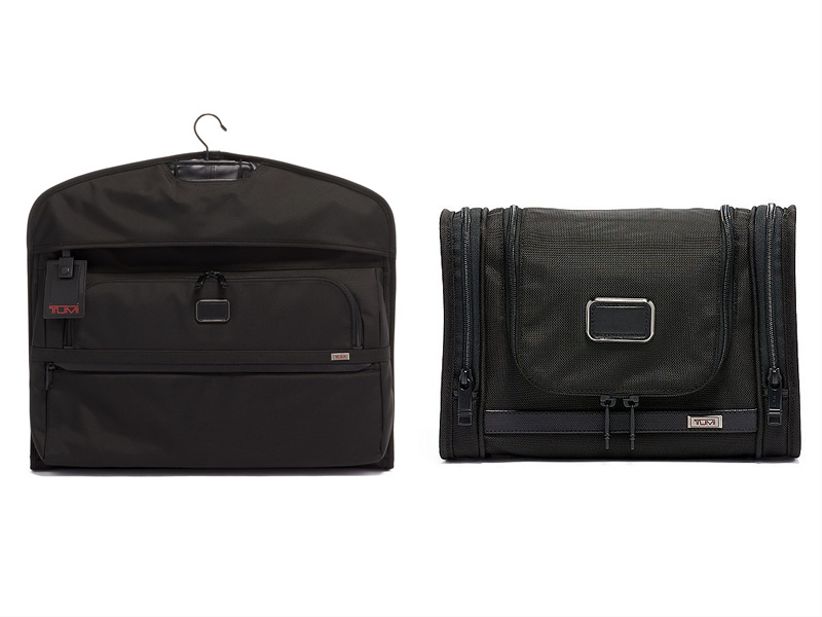 Business Travel Must-Haves
The versatile and compact garment bag is the perfect packing tool when vacation calls for fancier wear. The bag holds one suit; offers three clear pockets to store cuff links, watches, and more; and has a handle bar that unsnaps so it can be attached to a towel bar. If you often travel for business, consider pairing it on your registry with this travel kit that optimizes space for tech accessories, documents, and your tablet.
Tumi Alpha 3 garment cover, Macy's
Tumi Alpha 3 hanging travel kit, Macy's
A Classic Photo Album
Here's a registry gift you'll likely put to good use right after the honeymoon: A classic photo album. The silver-tone steel album holds cherished memories and its front-frame cover and delicate beading details allow you to keep this album on display for all your newlywed house guests to page through.
Martha Stewart Collection silver bead photo album, Macy's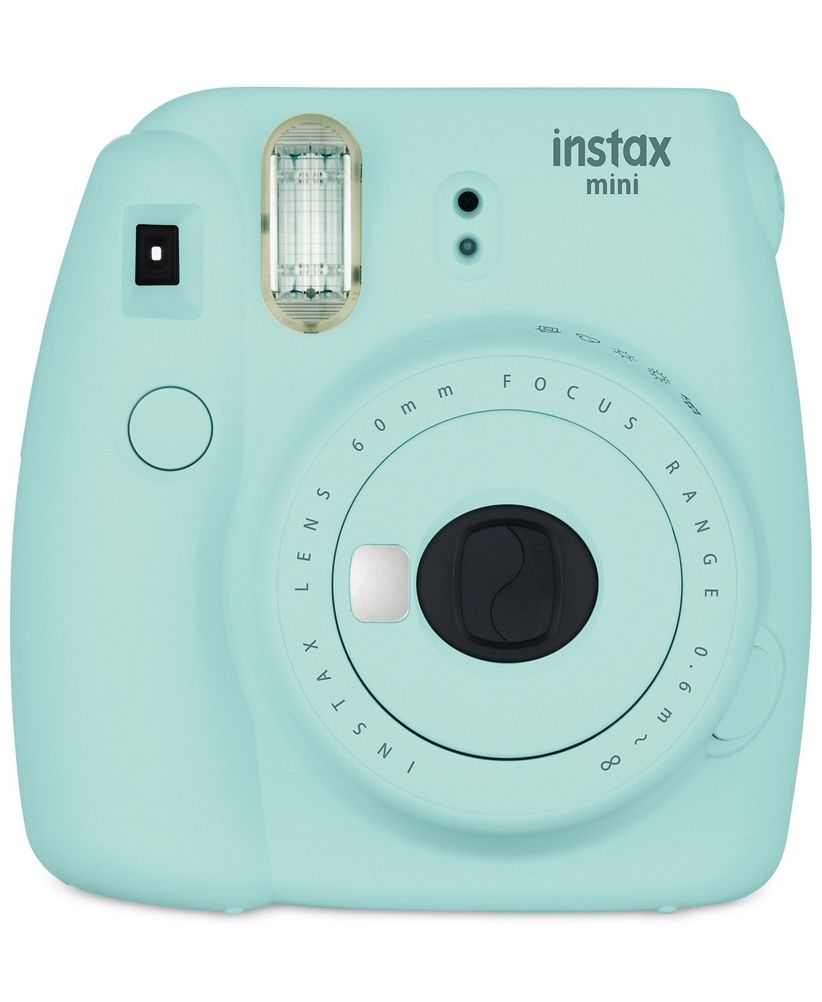 Insta-Camera
Put the iPhone away and stay off social media on your newlywed journey. Instead, opt for a mini camera (available in five colors!) to capture your memories. The "old-school" camera is pretty high-tech, with a selfie mirror to check framing, nine automatic settings, and a close-up lens attachment.
Fujifilm Instax 9 mini instant camera, Macy's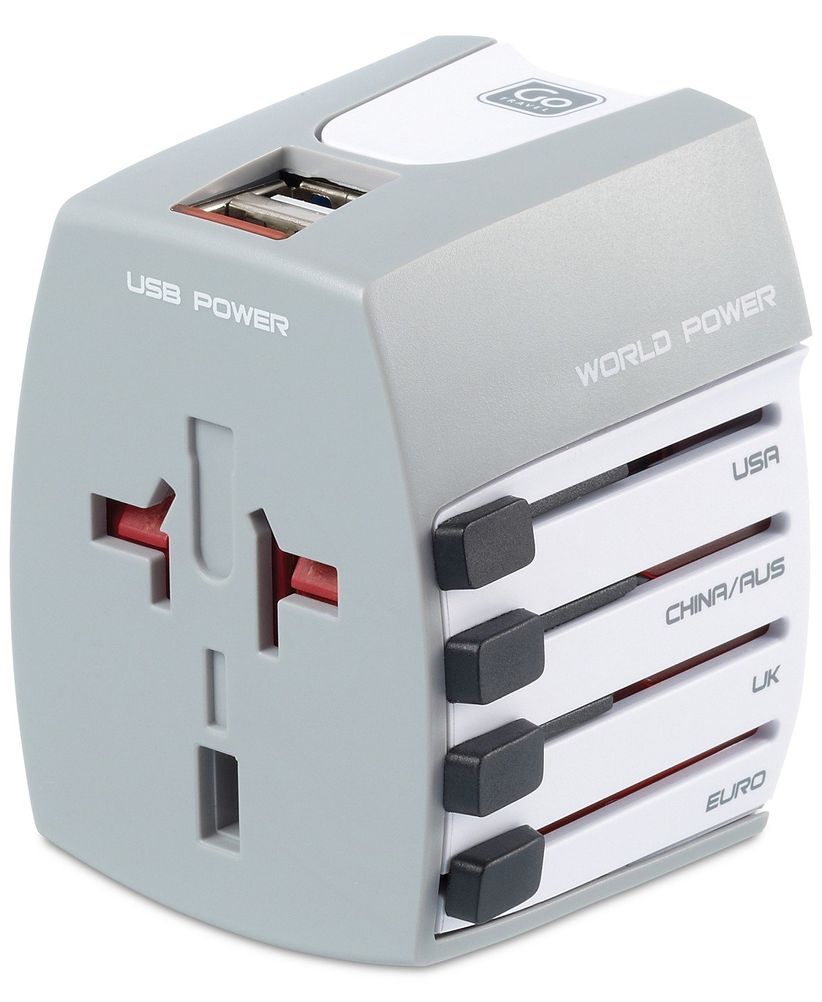 Universal Outlet Adapter
Go near, far, and everywhere without worry about how to charge your smartphone or tablet. This universal adapter is a must-have registry item that includes two USB ports and interchangeable plugs for U.S., China/Australia, U.K., and European outlets.
Go Travel worldwide USB adapter, Macy's