30 Ultimate 30-Year Wedding Anniversary Gifts
The 30th wedding anniversary is a major milestone. Celebrate three decades of commitment with a special 30th anniversary gift. 

We have included third party products to help you navigate and enjoy life's biggest moments. Purchases made through links on this page may earn us a commission.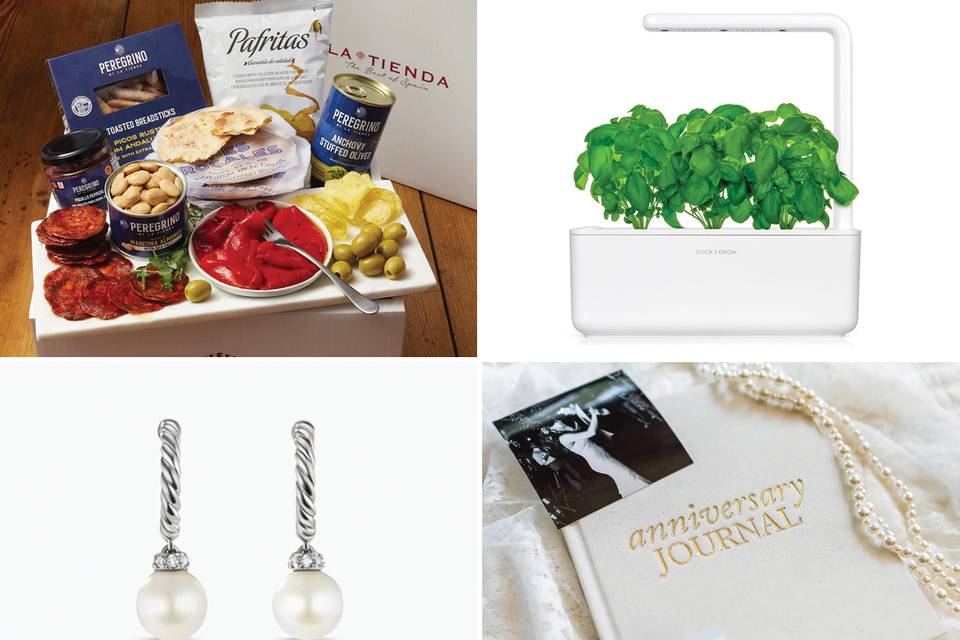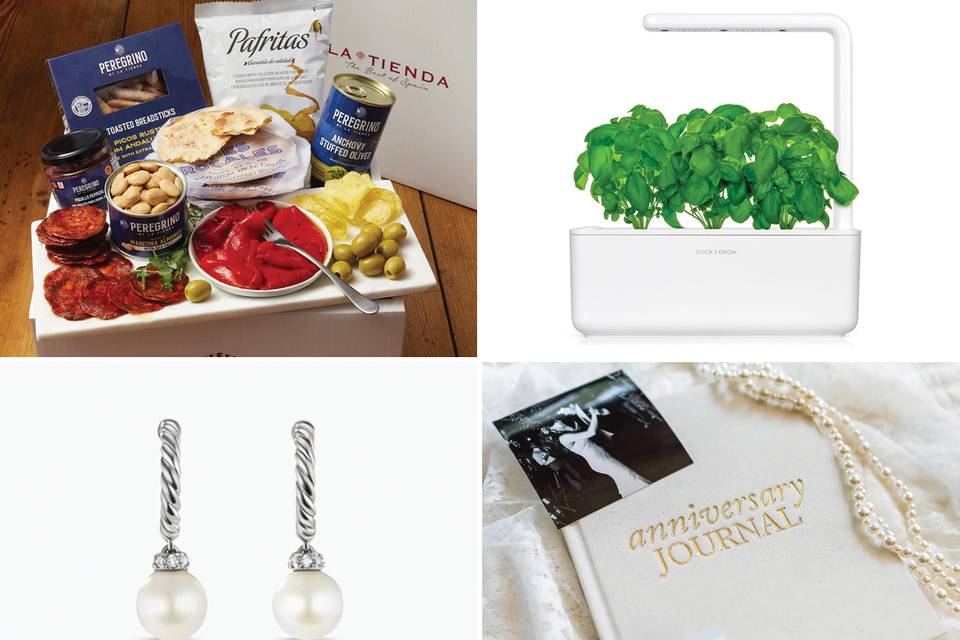 A 30th wedding anniversary is a huge accomplishment, which makes finding the perfect 30th anniversary gift a formidable (but fun) task. Whether you're hunting for your husband or wife, for your parents, or for the couple as a loving friend, let this list of 30th wedding anniversary gift ideas be your guide. Best of all? From traditional 30th anniversary gifts to more modern and unique ones, we've curated a little something for everyone to celebrate the longtime lovebirds in style!
What Is the Traditional 30th Anniversary Gift?
Speaking of tradition, pearls are the official traditional 30th wedding anniversary gift, per the official list. The idea here is that pearls take a long time to grow and become perfect, and are precious for just that reason — much like a strong and mature marriage! According to the modern standard, diamonds are the go-to for a 30th anniversary gift. (Ooh la la!) And if you'd like to go a different route, the color green and lilies are also associated with the 30th anniversary. Whether you decide to choose a pearl-themed gift, something diamond studded, or something totally unique, start with this list and you'll be sure to make an impact.
The 30 Best 30th Anniversary Gifts
Check out some of our favorite 30th anniversary gifts, including both traditional and nontraditional options. You'll find everything from pearl and mother-of-pearl jewelry and homewares, as well as some affordable diamond items. Start shopping for your 30th anniversary gift here: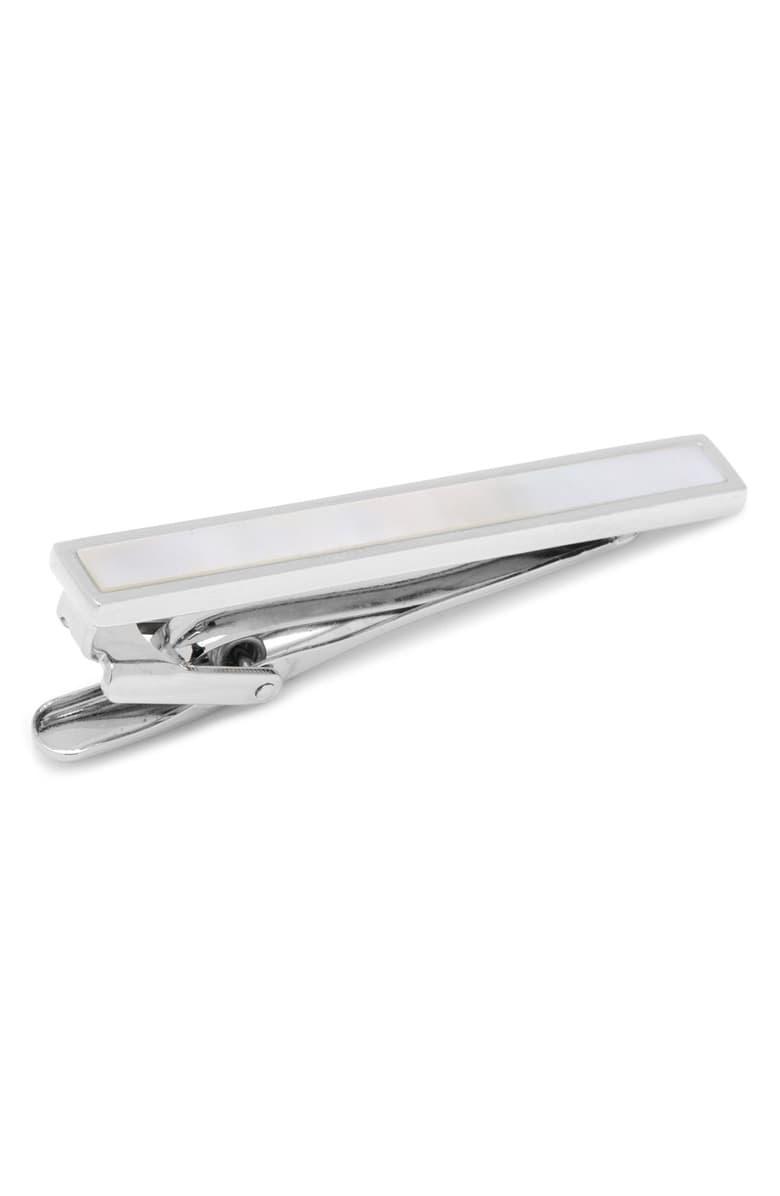 1. Pearlized tie clip
So sleek and so cool (just like him!), this covetable piece only looks like a million bucks. Engrave it with the wedding date on the back so he'll always remember that special day when he's getting dressed up for something else, well, special.
Ox and Bull Trading Co semiprecious tie clip, from $40, Nordstrom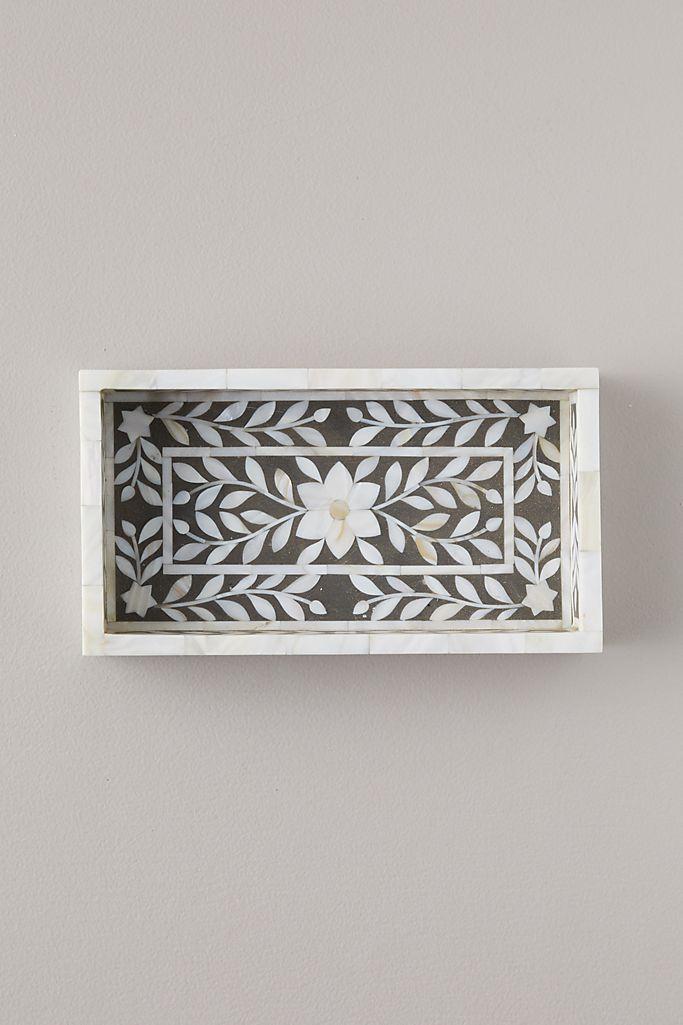 2. Mother-of-pearl catchall
This eye-catching catch-all will look so chic on a dresser or entryway table, and serves as a stylish pearl-themed gift that will mix in perfectly with their home decor. Even better, whenever they reach for their keys, they'll be reminded of this momentous anniversary!
Anthropologie mother of pearl inlay tray, $118, Anthropologie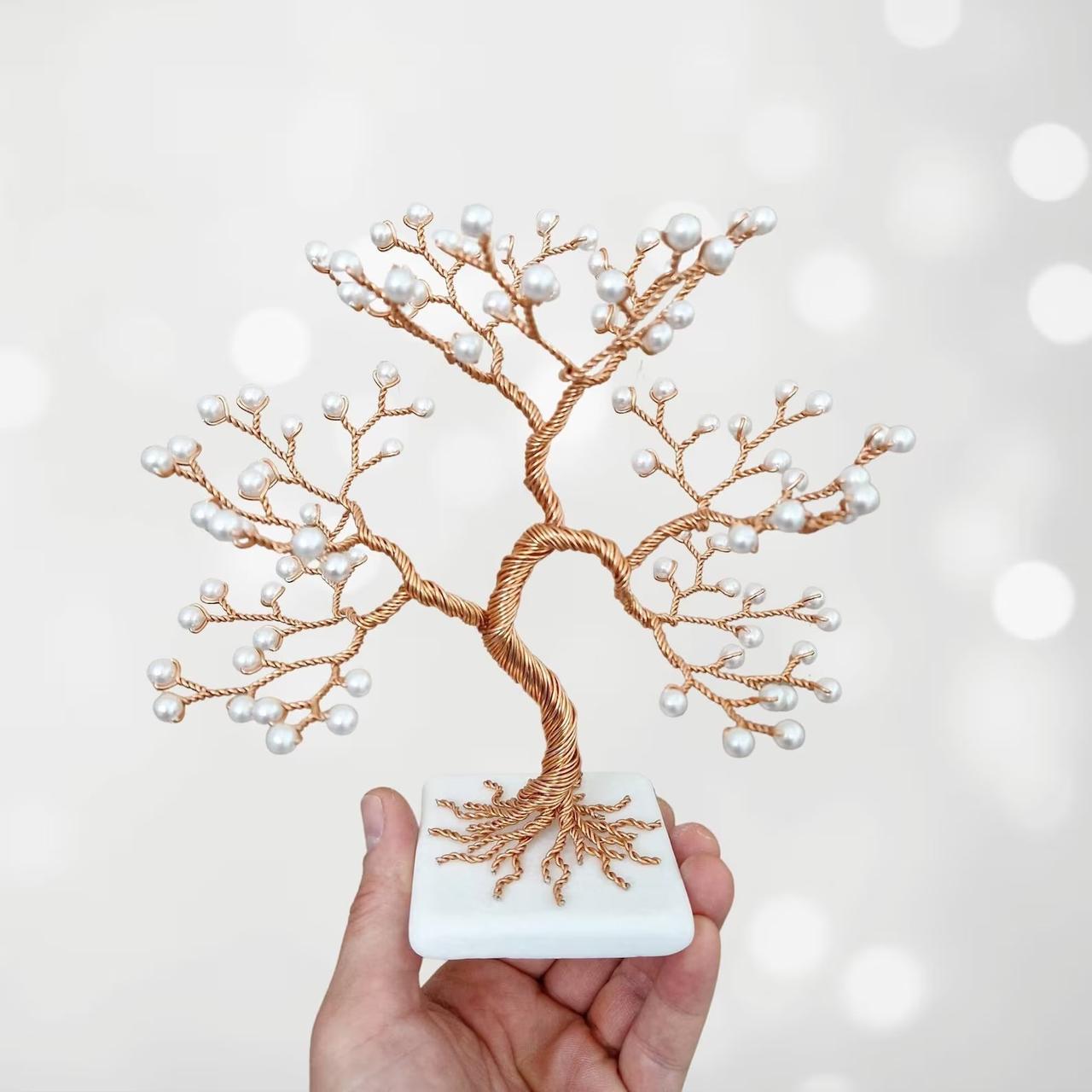 3. Tabletop pearl tree
This sweet sculpture is a great sentimental gift from kids or friends of the couple of honor. The pearl-accented design gives a modern and subtle twist to the traditional pearl gift.
KouinGemTrees pearl tree, from $62, Etsy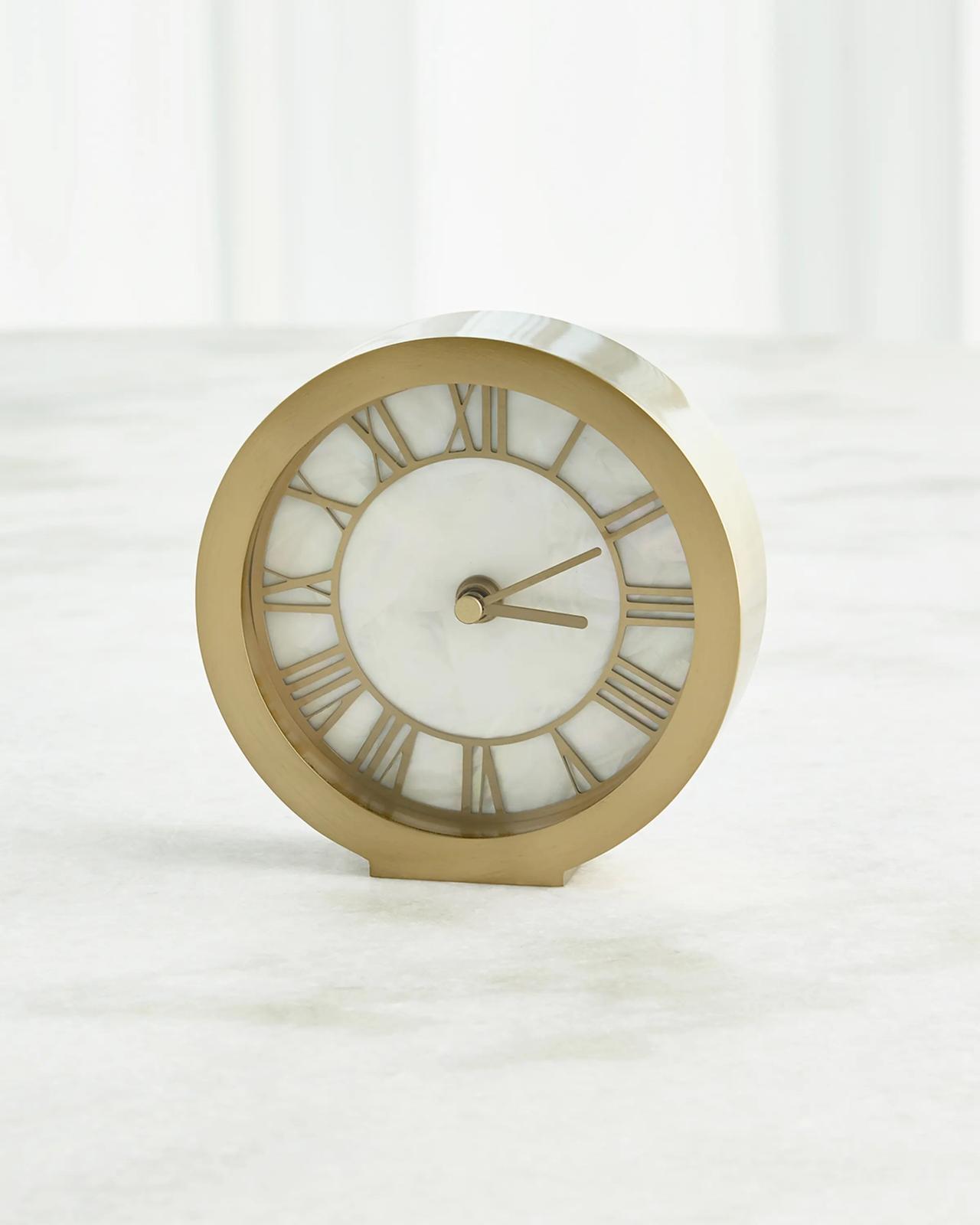 4. Mother-of-pearl clock
A handsome reminder of time well invested, this desk clock doesn't scream "anniversary gift!" which is exactly why we like it. And it'd look just as chic at the office as it would on a bedside table or tchotchke shelf.
Global Views mother-of-pearl clock, $590, Neiman Marcus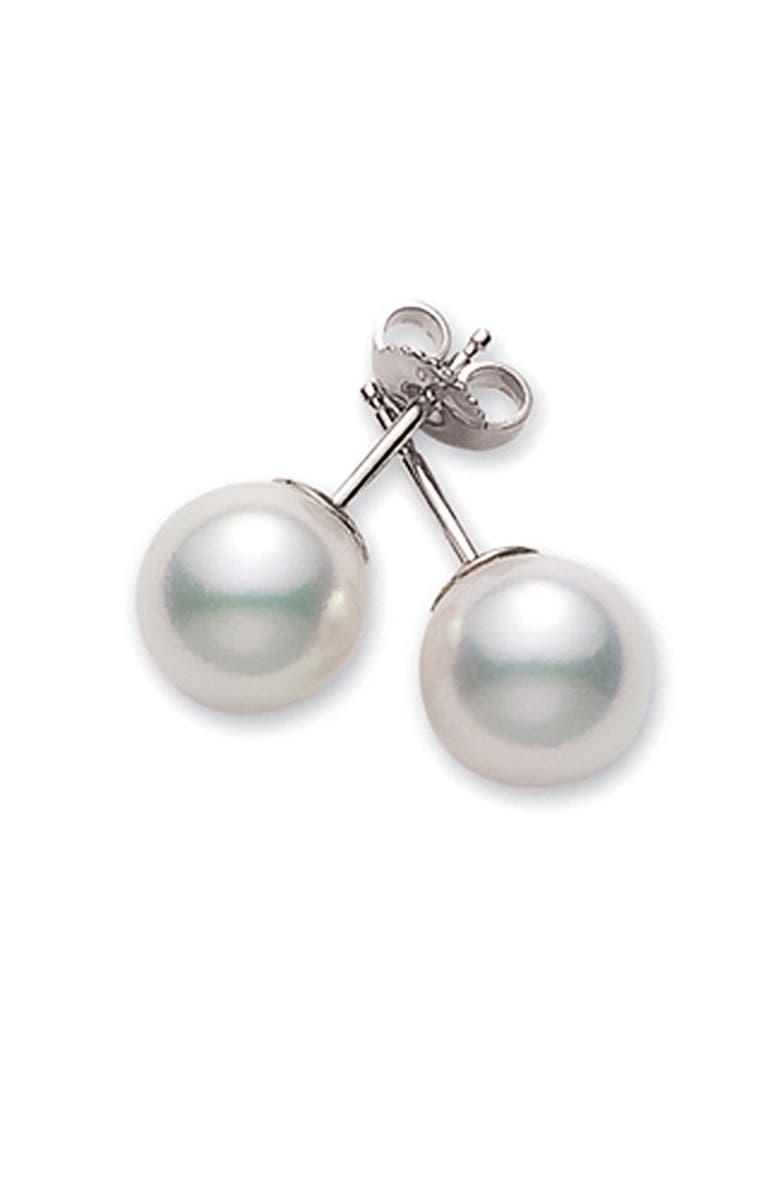 5. Pearl stud earrings
Every woman deserves a classically chic pair of pearl studs—for her own Audrey Hepburn moment. These high-quality go-to's are perfect to add a touch of elegance and specialness to her everyday (and after 30 years, she's certainly worth it!).
Mikimoto Akoya pearl stud earrings, from $510, Nordstrom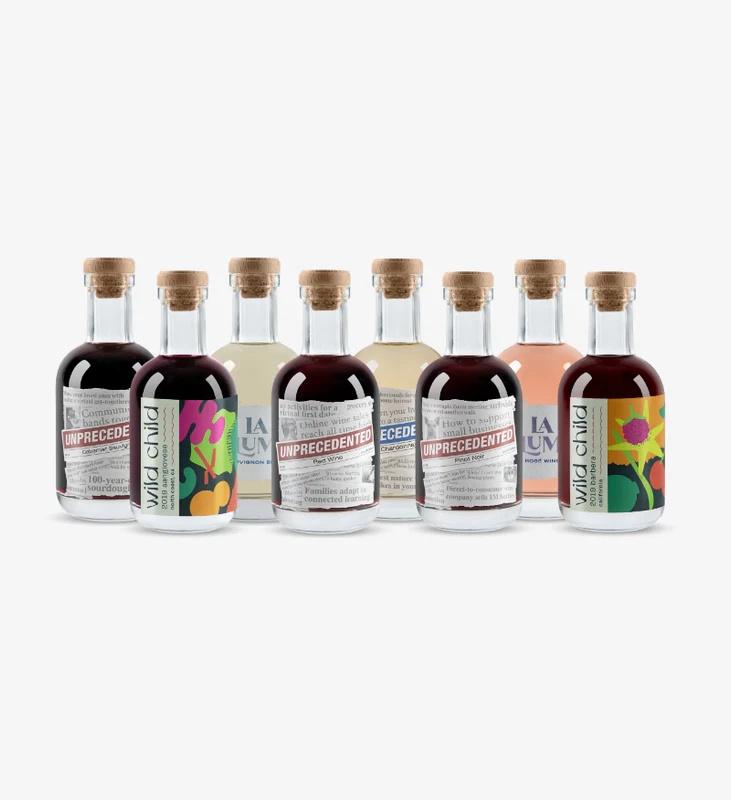 6. Virtual wine tasting kit
Experiences > things, especially after so many years spent together. This chic wine tasting kit, complete with individual six-ounce pours in beautiful bottles, is the coolest way to cheers to thirty years (short of hopping on a plane to Sonoma, obv).
In Good Taste California wine mixer, $65, In Good Taste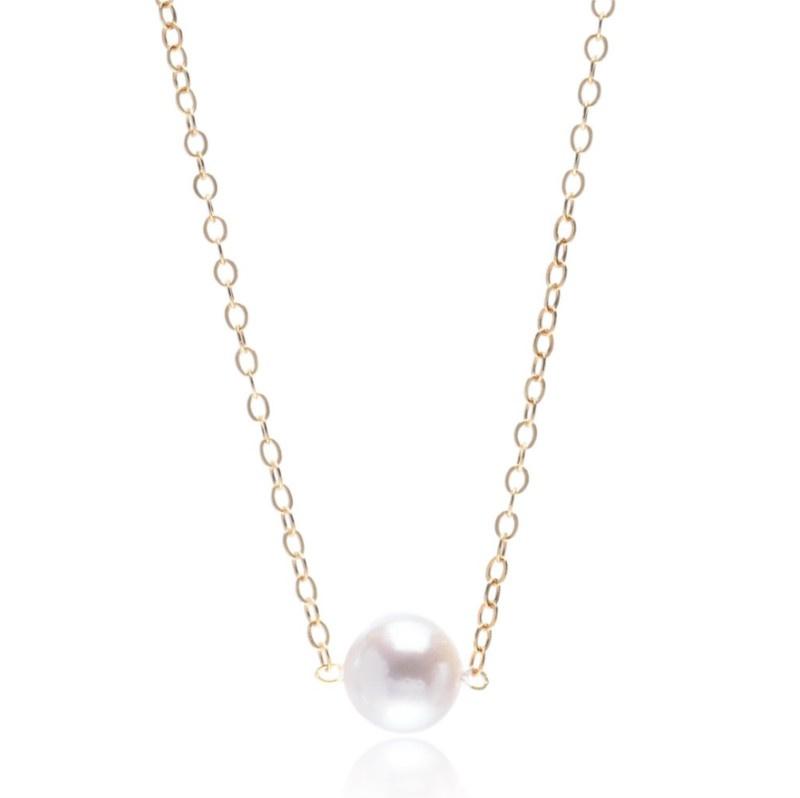 7. Add-a-pearl necklace
Give a gift that grows over the years, just like true love! This simple necklace starts as a solitaire, but you can buy single pearls to add to it for future holidays and celebrations. It really is the 30th anniversary gift that keeps on giving.
Add A Pearl cultured pearl starter necklace, from $55, Add A Pearl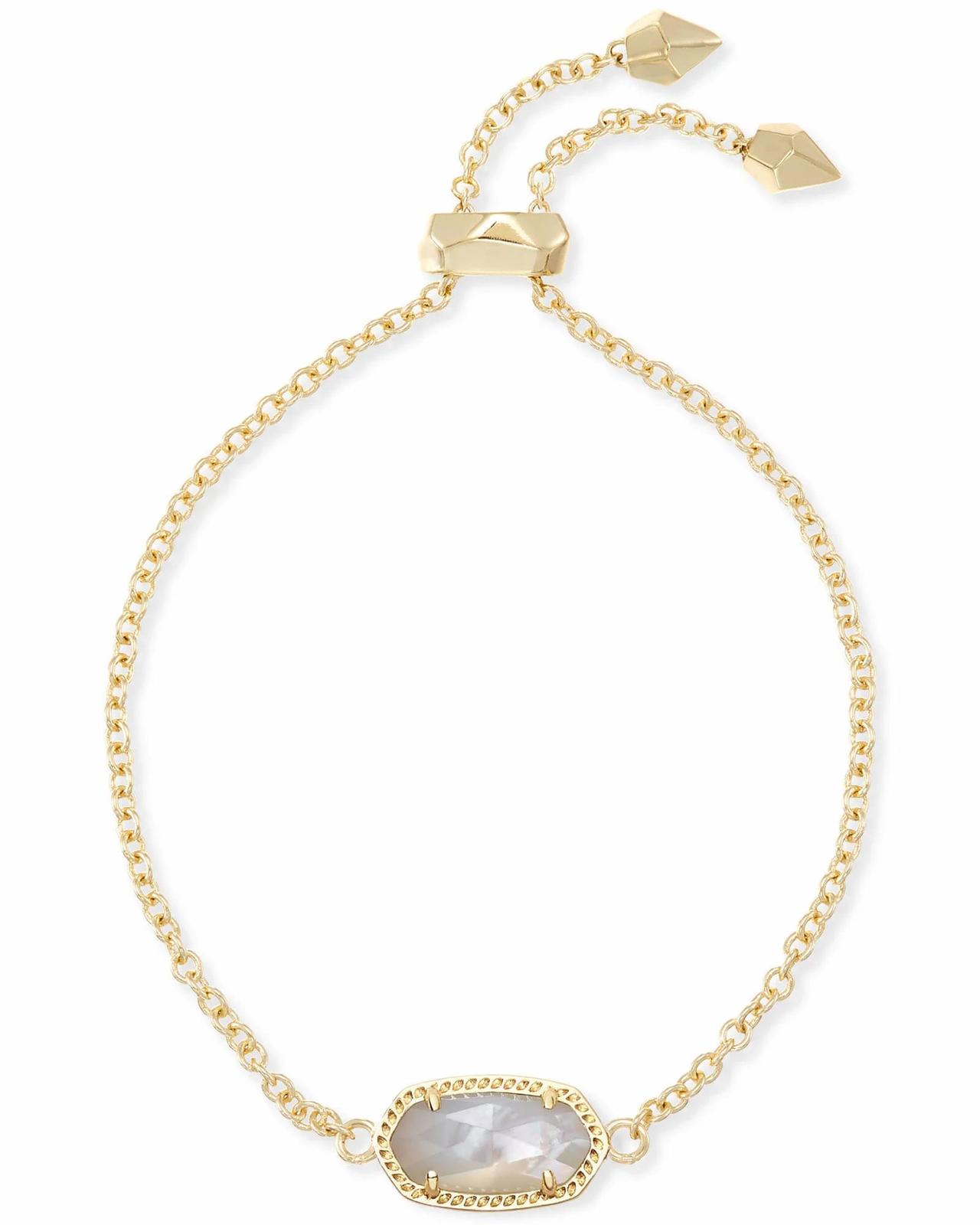 8. Statement bracelet
Chic and fun, this chain bracelet offers a modern, fashion-forward twist on pearl that's casual enough to go with anything. The perfect gift for the gal pal in your life who's celebrating the big 3-0 with her longtime beau.
Kendra Scott Elaina gold adjustable chain bracelet in Ivory Pearl, $65, Kendra Scott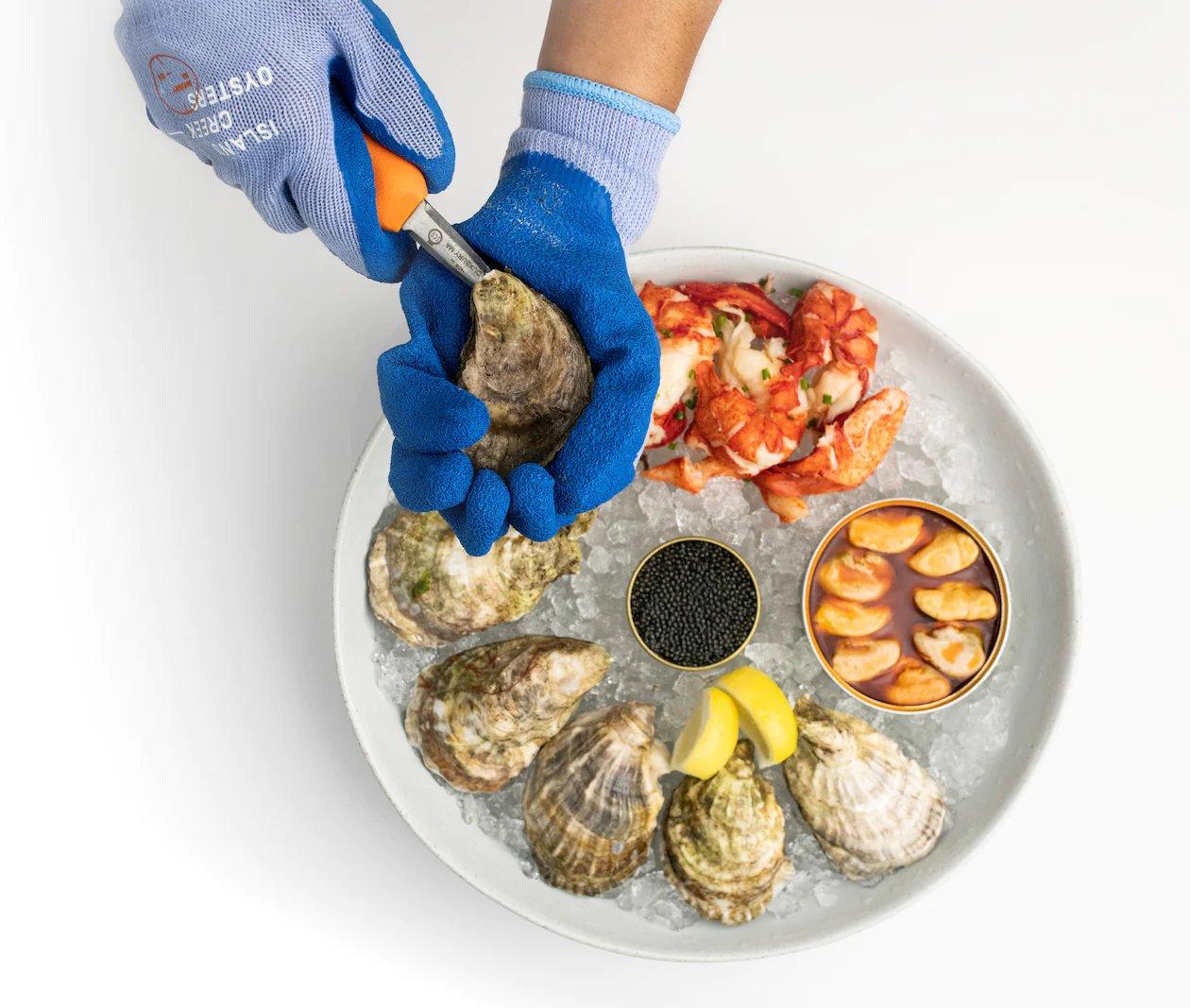 9. Shuck-and-eat oyster delivery
For the foodie couple, this clever date-night-in-a-box comes with two dozen oysters direct from the authorities at the famed Duxbury, MA-based outfit, plus the option to add shucking tools for a hands-on experience! Who knows? You might even find a pearl in one!
Island Creek Oysters dinner for two, $89, Island Creek Oysters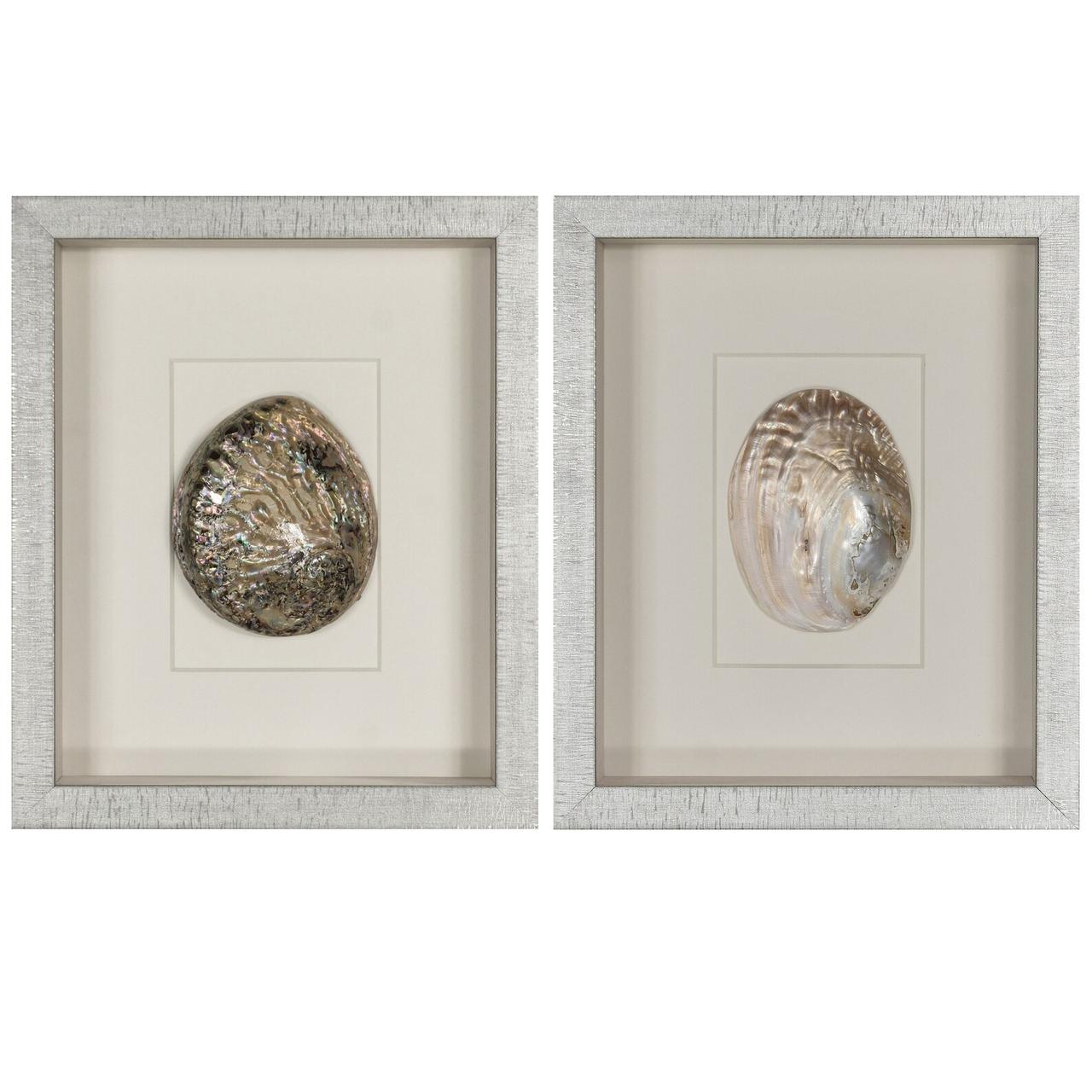 10. Pearl shell artwork
For the coastal couple (or maybe just those who are always dreaming up their next vacay) this set of framed abalone and pearl shells is just the thing.
DalamiaDesign abalone and pearl shell shadow box wall decor, $135, Etsy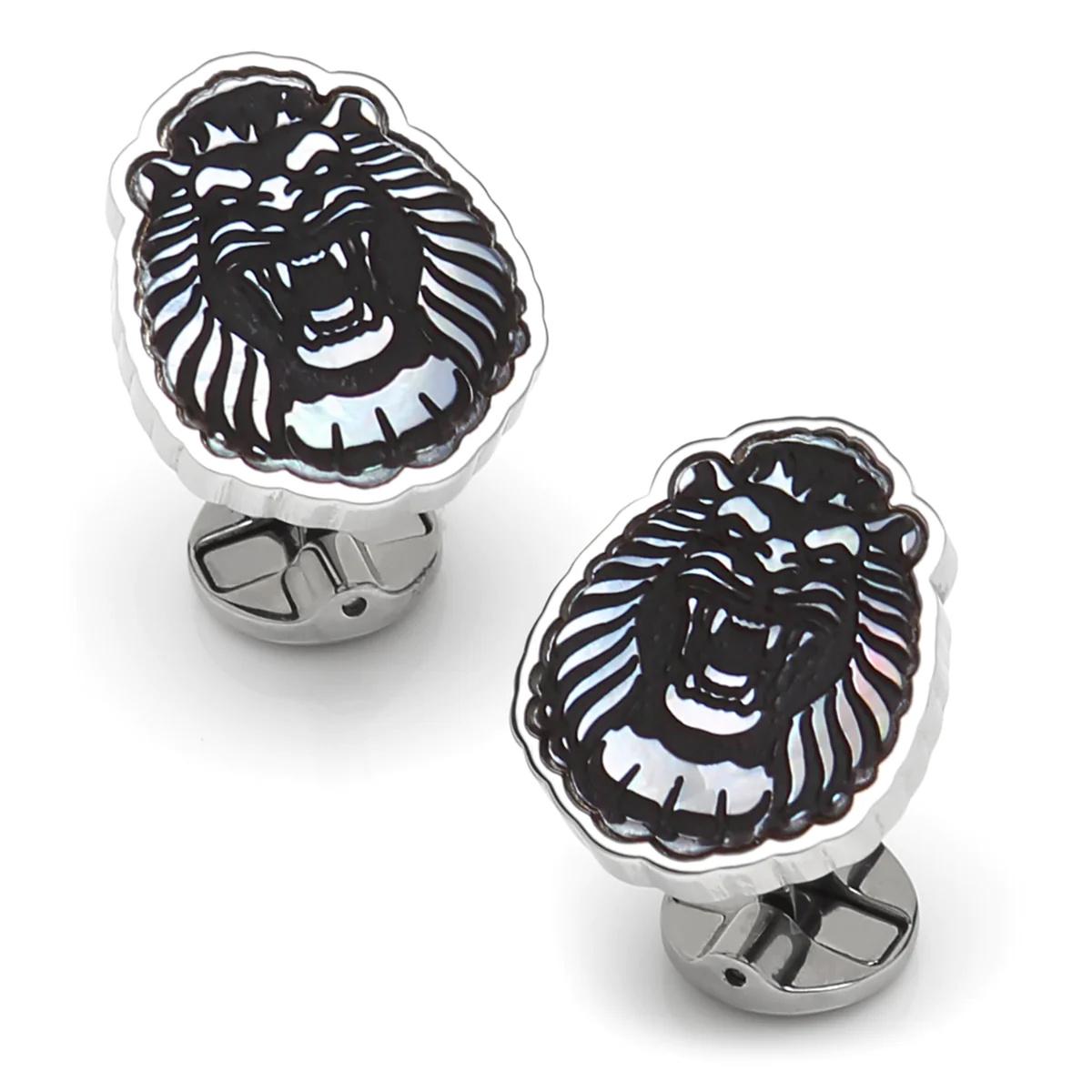 11. Lion mother-of-pearl cufflinks
If he's always been the trendsetter of the couple, he'll flip for these too-cool mother-of-pearl cufflinks with a fierce lion motif. They're pearl with an edge.
Cufflinks.com Cave of Wonders mother of pearl cufflinks, $150, Cufflinks.com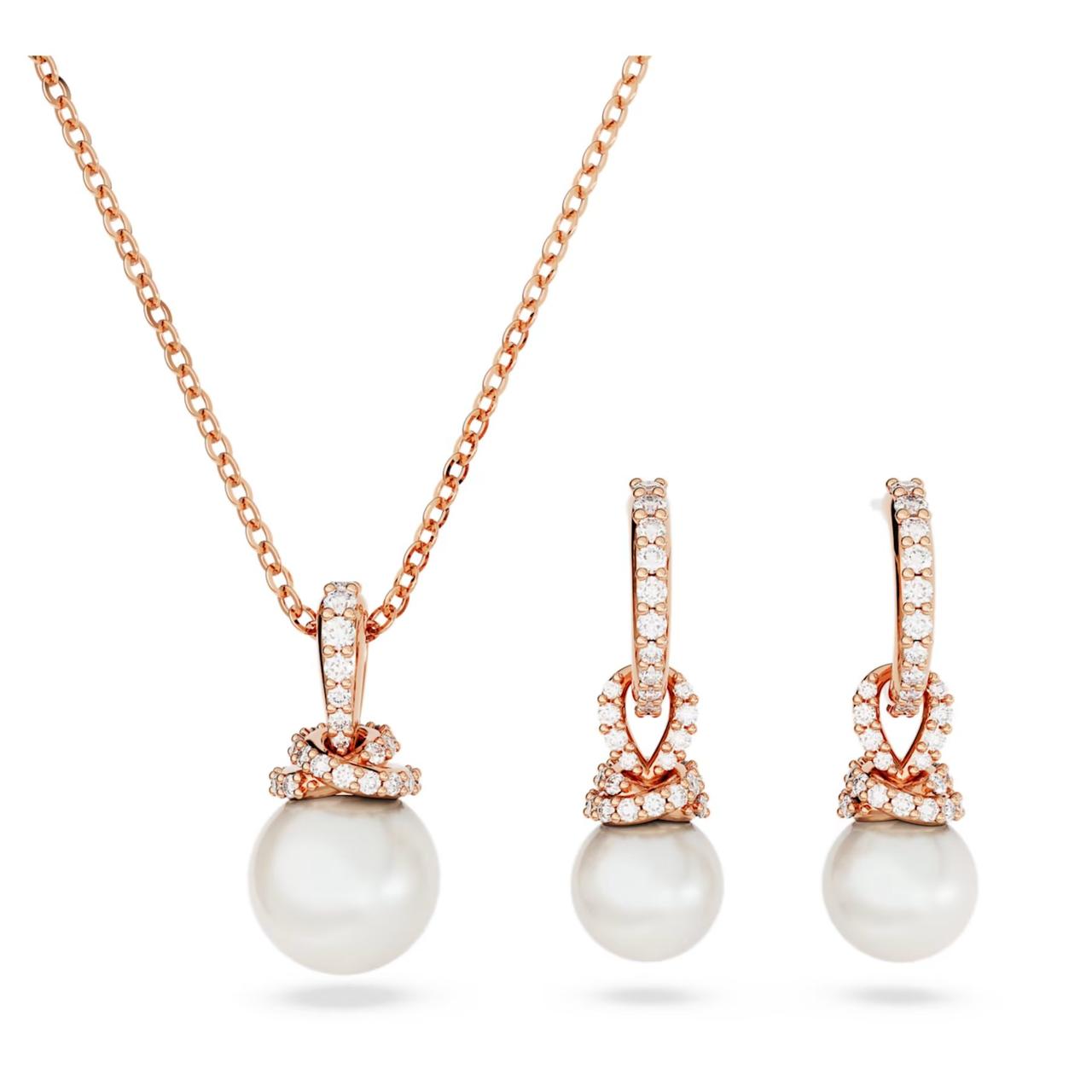 12. Crystal and pearl jewelry set
Over-the-top is exactly what the doctor ordered for a marriage milestone this significant, and this set including a necklace and earrings is just the thing. Accented with shimmering crystals and crystal pearls, they'll make her feel as glam as she did on her wedding day.
Swarovski Originally set, $250, Swarovski
13. Tapas gift set
All those years together can lead to the accumulation of quite a lot of stuff, which makes an edible gift an ideal choice! This handsome box of tapas and accoutrements makes for an interactive date night, and it's 100% clutter free.
La Tienda, tapas for two gift box, $79, La Tienda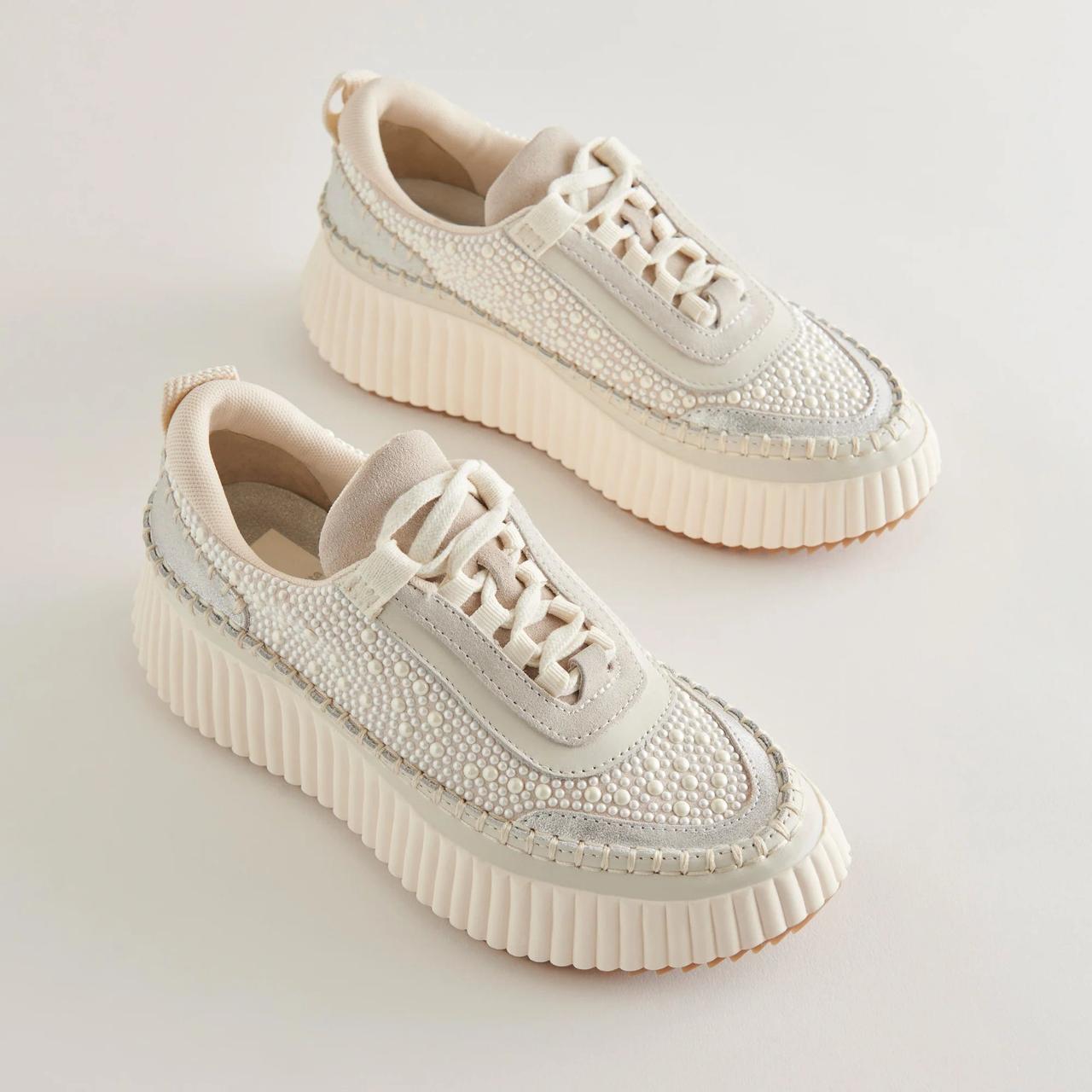 14. Pearl-accented sneakers
For the forever fashion savvy half of the couple, these stylish sneaks come with all-over pearl embellishments. They're a very cool (and comfy) spin on the traditional 30th wedding anniversary gift that she'll be able to wear all day, every day!
Dolce Vita Dolen pearl sneakers, $165, Dolce Vita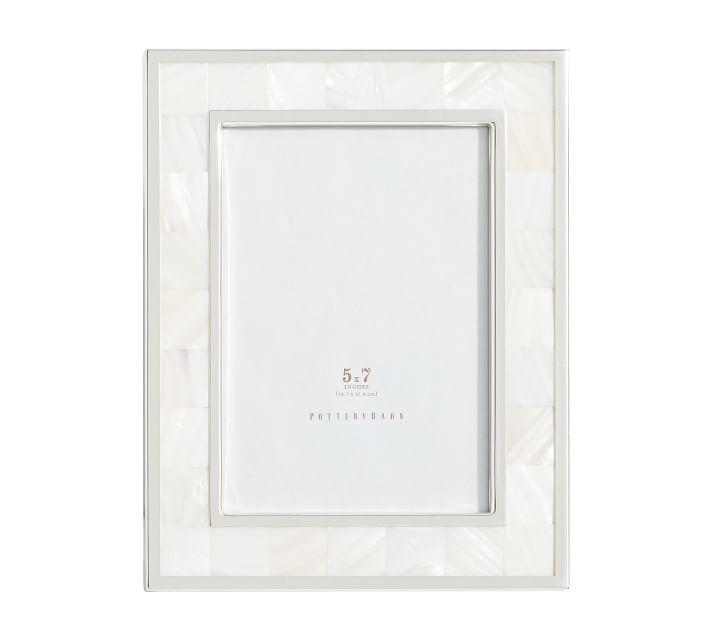 15. Mother-of-pearl picture frame
The perfect pick for mom and dad from a son or daughter, this pearly frame plus a freshly printed wedding pic from that big day three decades ago will make for an equal parts chic and sentimental gift.
Pottery Barn mother-of-pearl frames, from $59, Pottery Barn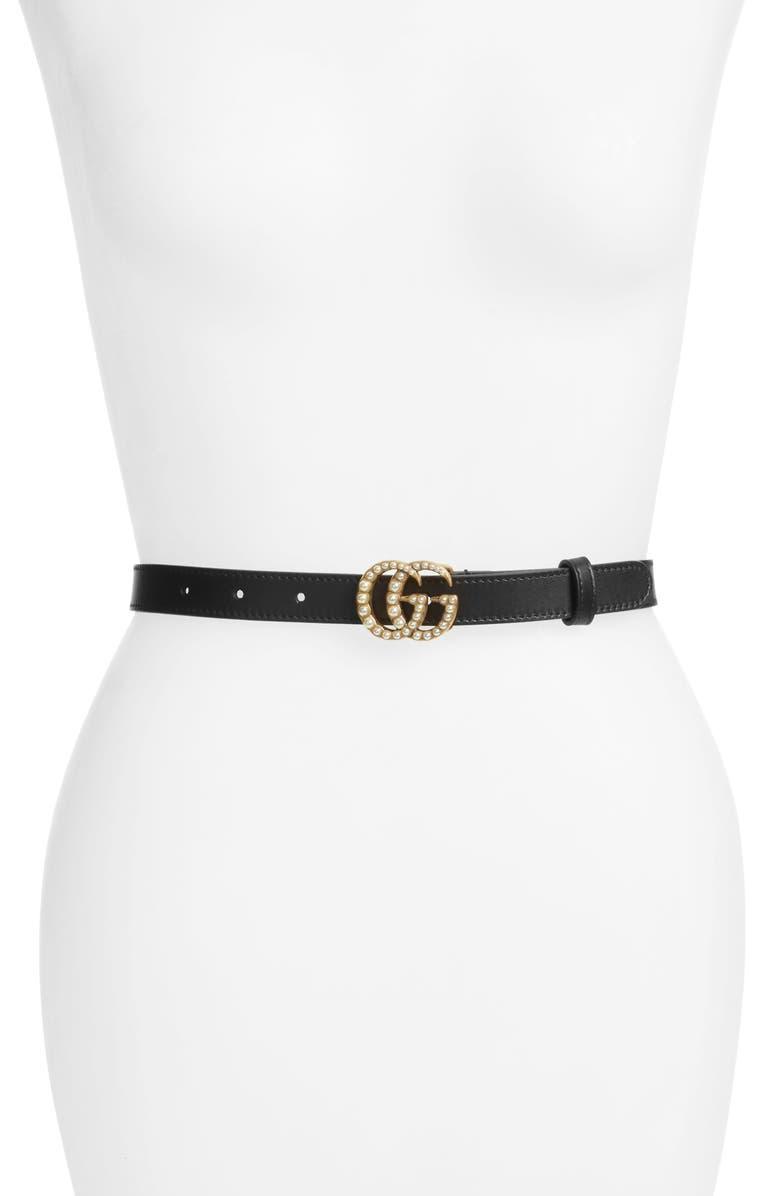 16. Pearl buckle belt
Nothing says "thanks for loving me for 30 years and counting" quite like Gucci. And if the lady of the hour isn't your typical sentimental type, but still expects something special for such a major anniversary, this pearl-studded, timeless luxury piece is just the thing.
Gucci leather belt with pearl double G, $700, Farfetch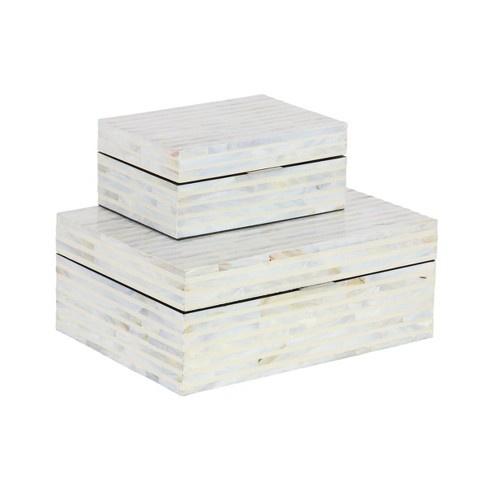 17. Shell mosaic keepsake box set
Encourage them to move their wedding mementos out of that old shoebox and into something far more sturdy and sentimental. Or use one of these as a lovely and heirloom-worthy gift box for something even more special.
Olivia & May set of two shell mosaic patterned boxes, $56, Target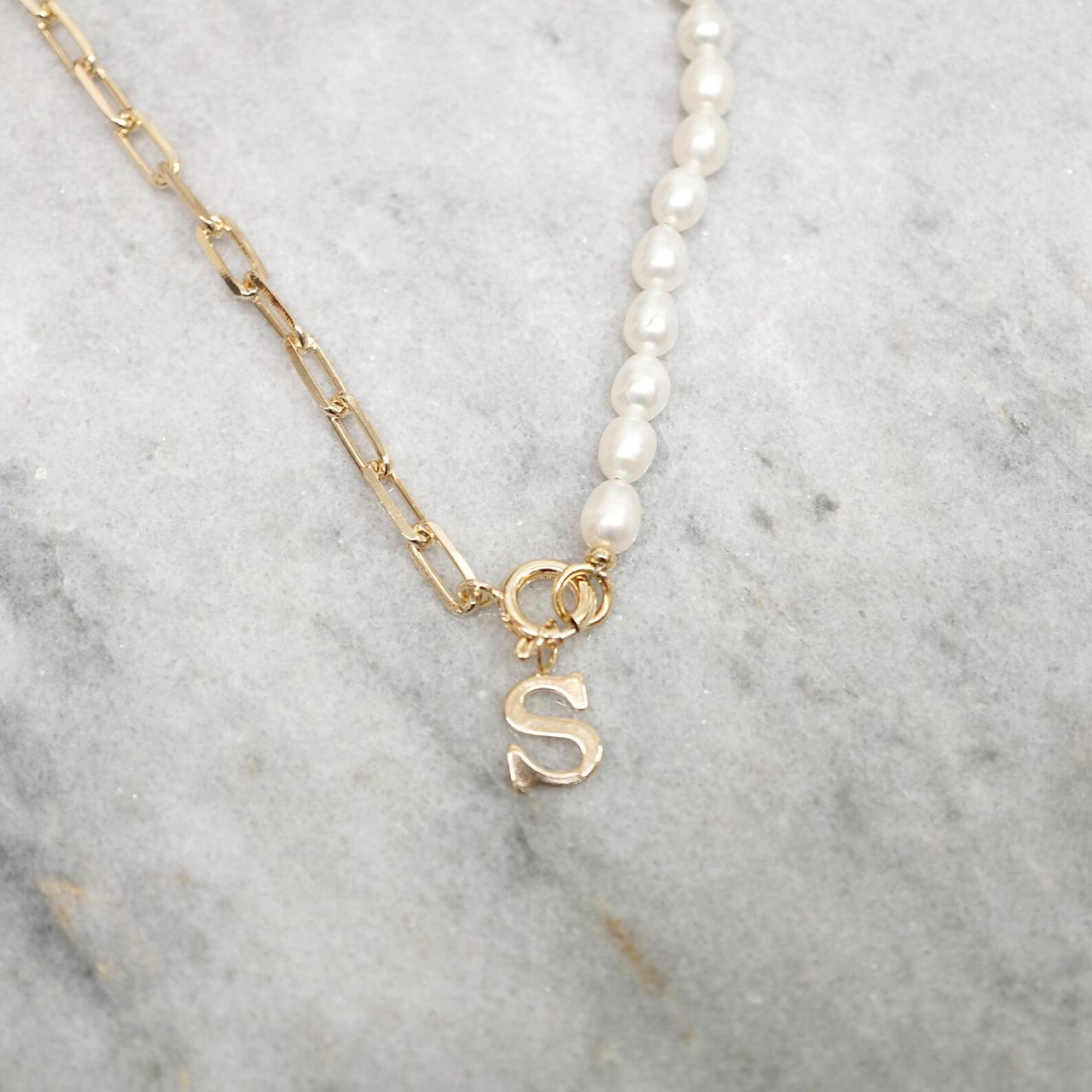 18. Pearl and chain initial necklace
For the hip "30th anniversary but make it fashion" giftee, this beautiful necklace is the perfect combo of classic pearls with an edgy twist. And the initial charm makes it all the more personal! They'll never want to take it off.
Connie Moon Jewels half pearl half paperclip necklace with initial, $35, Etsy

19. Pearlescent pen
Spiff up their humdrum office supply collection with one of these sleek pearl pens, which will give sentimental anniversary vibes to the everyday grind. Better yet, pair it with a memory journal where you scribble down every beautiful moment from your 30 years together. Aww!
Croviet mother of pearl pen, $68, Etsy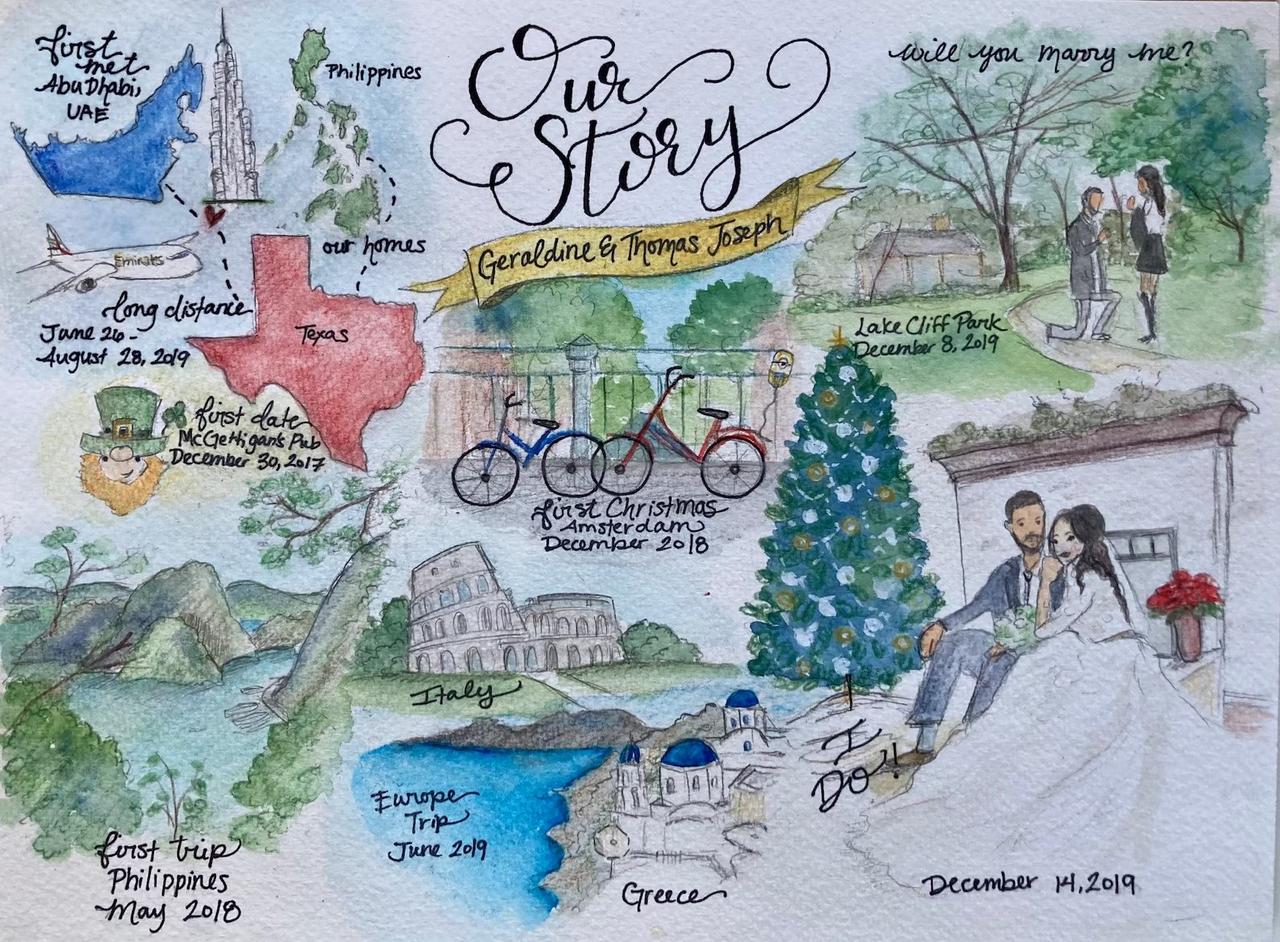 20. Custom love story painting
Cue the tears! This fully customizable piece of art features a selection of highlights from your love story, including a depiction of where you met, the birth of your children, your pets, vacations and more precious moments from your three amazing decades. Hello, best gift ever.
GentleRoad Our Story painting, from $155, Etsy
21. Delicate diamond ring
If you're of the persuasion that the contemporary 30th anniversary gift of diamonds is more your style, we certainly won't argue. And this delicate, sparkly diamond pave band, which will nestle perfectly with an existing wedding stack, certainly will impress.
Brilliant Earth Whisper diamond ring, from $850, Brilliant Earth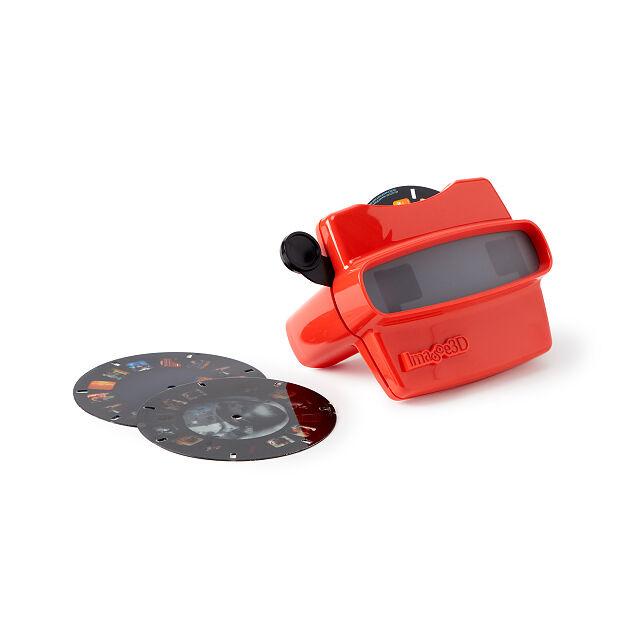 22. Customized reel viewer
Boring ol' photo albums will take a backseat to this custom reel viewer that you can personalize with real photographs of real memories spanning the decades of the marriage of honor. Even more fun, it gives a clever nod to the vintage toys of that bygone era. And you can include a redemption code for the recipient to make even more reels as they please!
Uncommon Goods create your own reel viewer, from $17, Uncommon Goods
23. Pearl and diamond hoops
Can't pick between diamond and pearl, modern and traditional? Go for both (and score maaaajor props) with this breathtaking pair of hoops from luxury jewelry purveyor David Yurman. She doesn't have anything like 'em yet, trust us.
David Yurman pearl and pavé Solari drop earrings, $495, David Yurman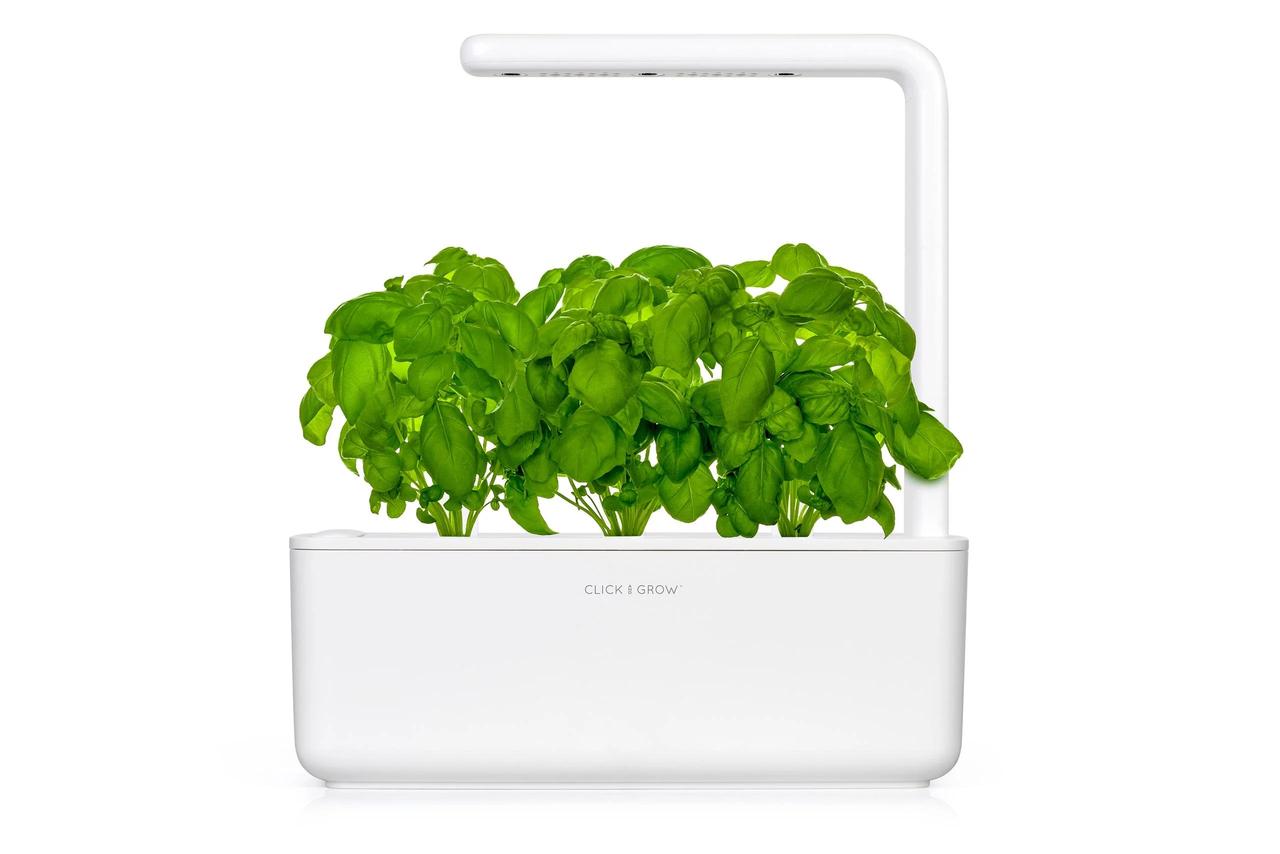 24. Indoor garden
Whether you've spent the past 30 years cooking up delicious meal after delicious meal in perfect harmony, or you're just eager to start a new hobby with your partner, this interactive gift will grow with your love for one another! Choose from over 75 varieties of herbs, flowers, leafy greens, and more and grow them right on the countertop.
Click and Grow The Smart Garden 3, $100, Click and Grow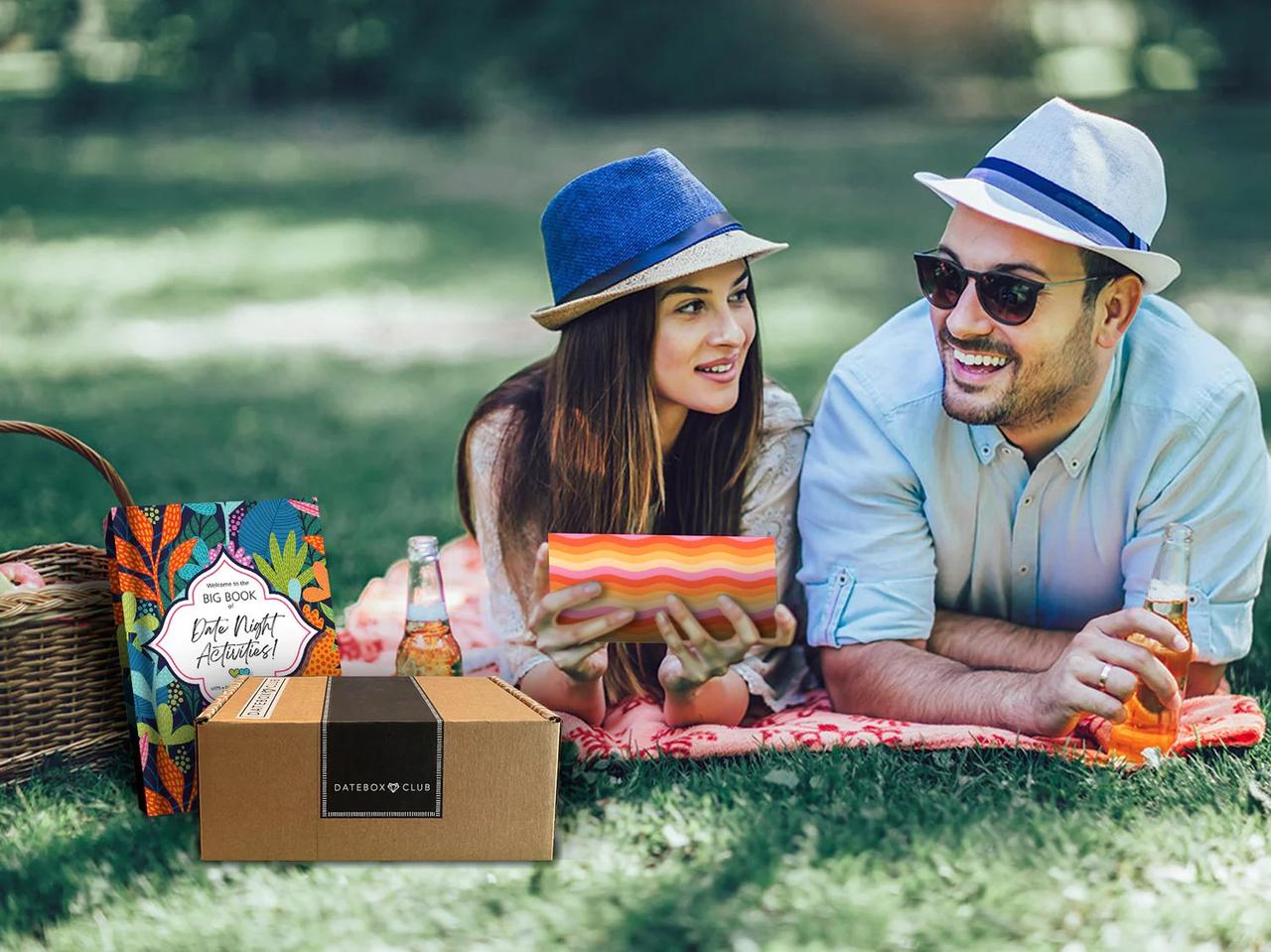 25. Date night box
After three decades together, the "unique date nights" list gets preeeettty short. Luckily, today we have something we didn't have 30 years ago: Adorable date night kits packed with adorable props and clever inspiration to create, dine and adventure (to the backyard) together.
DateBox Club monthly subscription, from $32, DateBox Club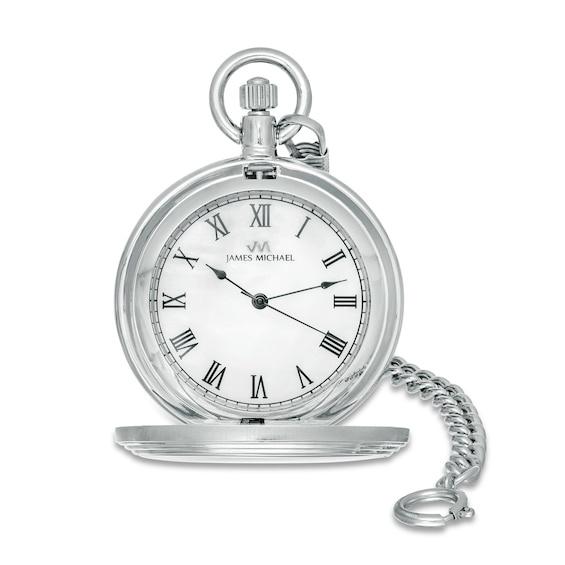 26. Mother-of-pearl pocket watch
Classic in that old Hollywood type of way, this handsome pocket watch is the perfect pearlized keepsake, especially for celebrating 30 years of time spent together (and many more to come!). Get it engraved to dial up the special factor even more.
Zales James Michael pocket watch with mother-of-pearl dial, $129, Zales
27. Keepsake vows journal
A full-on vow renewal might feel a bit Real Housewives for you, but that doesn't mean you can't renew your promises to each other in a subtle and meaningful way. Enter: This gorgeous embossed journal, just ready to be filled with your promises, hopes and dreams for the next three decades together.
Duncan And Stone anniversary journal, $45, Etsy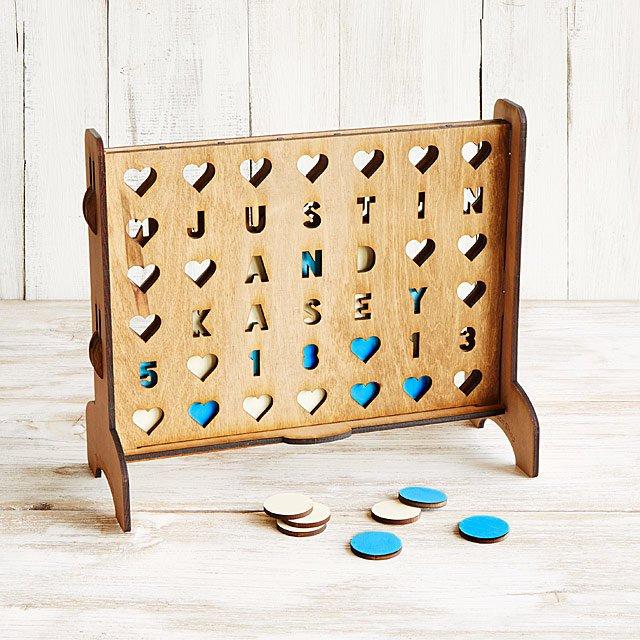 28. Personalized Connect Four game
After 30 years of marriage, you've basically done it all together. But you probably haven't played a game personalized with your very own initials and wedding date! For fun-loving couples eager to play for 30 more years together, this keepsake wooden game is the perfect pick.
Uncommon Goods personalized hearts four-across game, $90, Uncommon Goods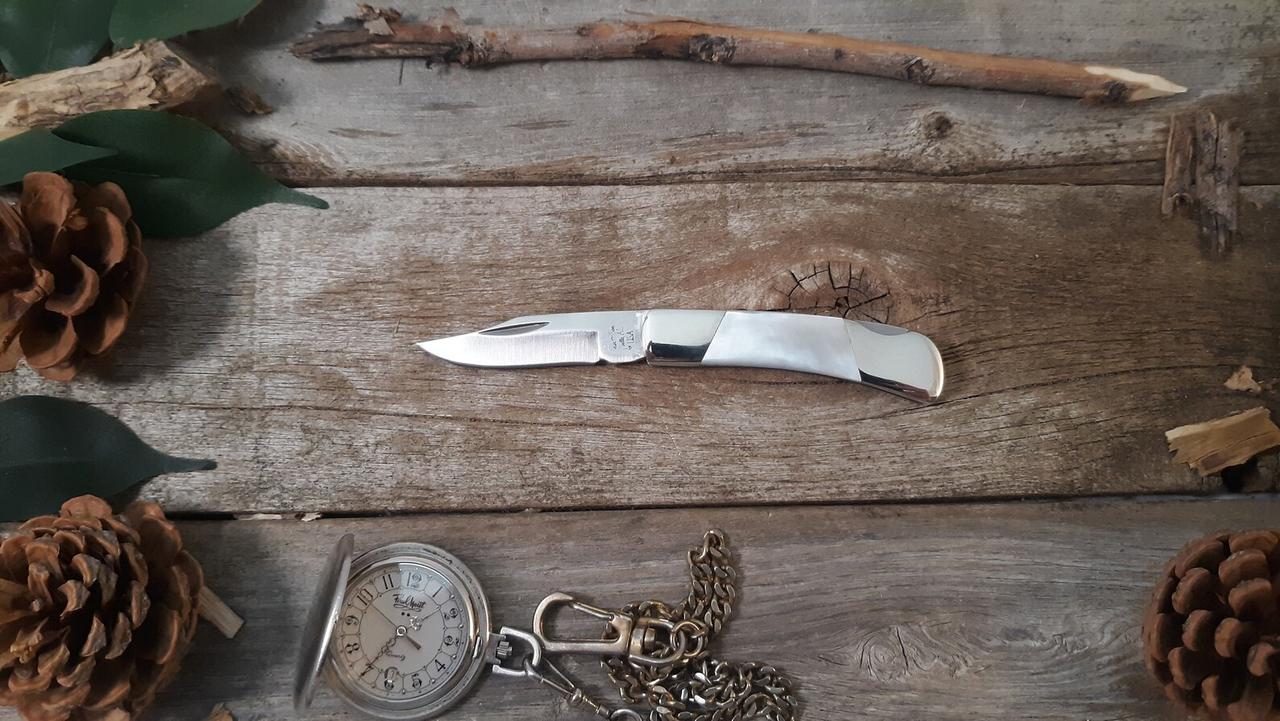 29. Pearlized pocket knife
Fierce yet elegant, this practical present is as lovely to look at as it is useful to have around. And with its eye-catching pearlized handle, it's a definite 30th-anniversary upgrade from their ratty old pocket knife.
ColoradoJewelryShop mother of pearl handled knife, from $330, Etsy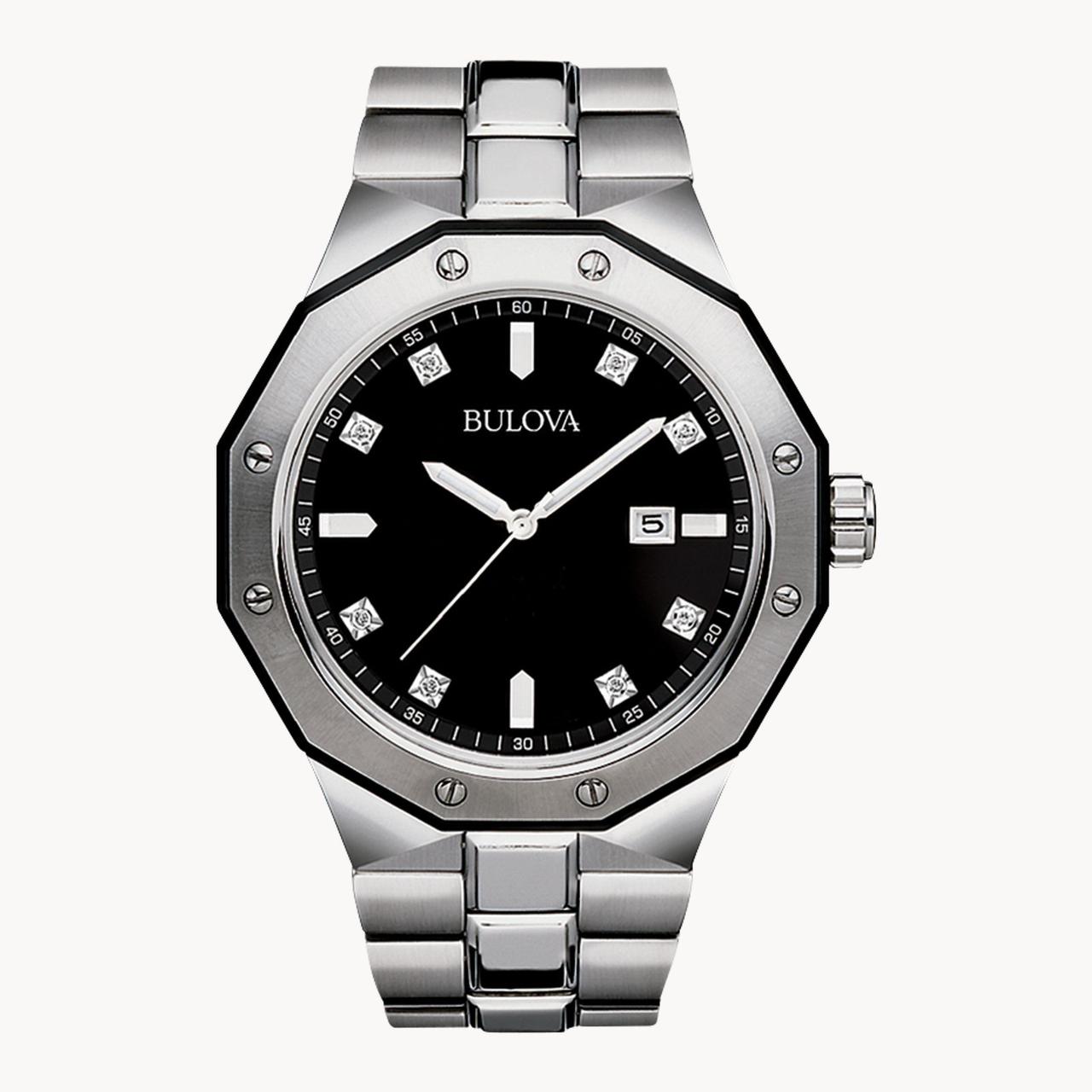 30. Stainless steel watch with diamonds
Speaking of going contemporary over traditional, for a diamond-studded 30-year wedding anniversary gift for him, you can't go wrong with a classic steely watch accented with just the right amount of diamond sparkle.
Bulova classic diamond watch, $495, Bulova